In the early 1970s, the American automotive landscape began to change in a big way. Gasoline was scarce and a wave of fuel efficient subcompact cars from overseas started winning over American buyers. To fight this, Detroit's automakers began to release their own subcompact cars; models like the Chevy Vega, Ford Pinto and the AMC Gremlin.
And while none of these cars had big enthusiast appeal straight off the showroom floor, they all developed their own cult followings soon after.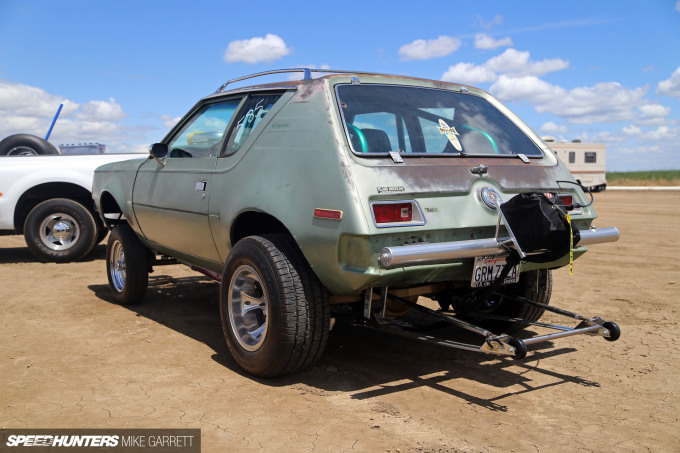 Inevitably, certain crazed individuals began using these lightweight, rear-drive vehicles to create some pretty radical street machines.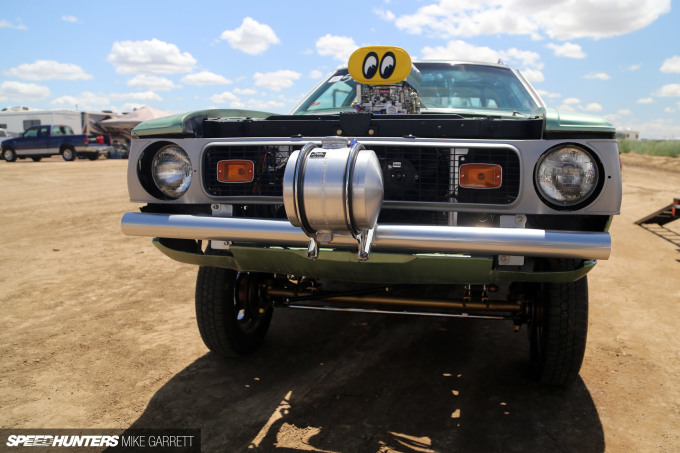 And that brings me to an AMC Gremlin that I came across at the recent Eagle Field Drags. It's one part gasser, one part rat rod, and one part funky 1970s street machine.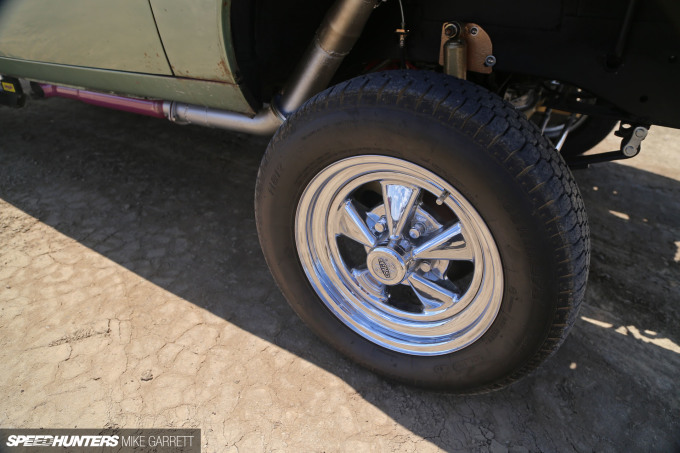 By the time subcompacts like the Gremlin came around, the high-riding gassers of the '60s were already obsolete; but that hasn't stopped the owner of this one from going all-out with the distinct straight-axle, nose-high look.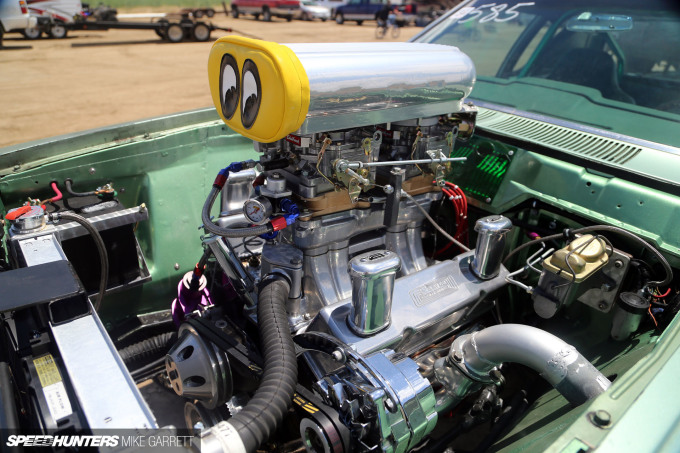 Inside the hoodless engine bay sits a built small-block Chevy V8 with a tunnel ram intake manifold and a pair of beefy four barrel carburetors.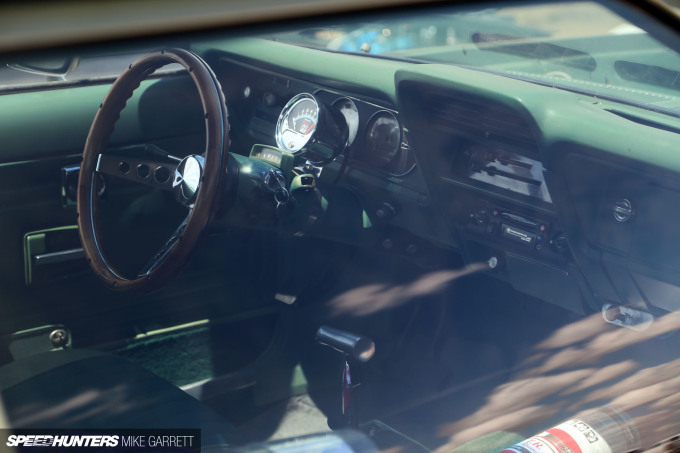 The green interior has a distinct 1970s look to it with a wood-rimmed steering wheel and Mooneyes tachometer on the steering column – one of several Mooneyes parts on the car.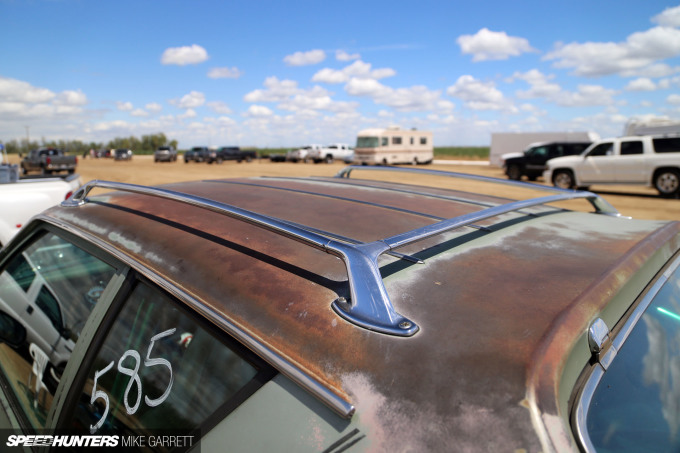 The metallic green paint color also screams '1970s' and has enough patina to suggest it might be the original coat. And how about the roof rack up top?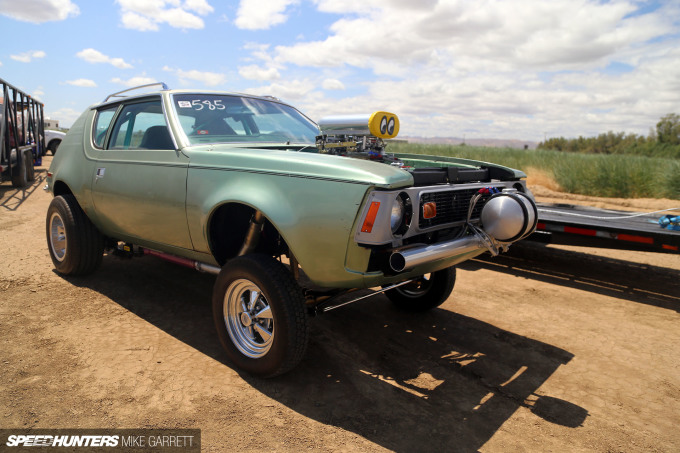 While it may not be fully period correct and definitely wasn't as serious as many of the race cars at Eagle Field, this Gremlin is all about embracing automotive funkiness with open arms. And for that, you just have to dig it.
Mike Garrett
Instagram: japanifornia
mike@speedhunters.com