You Never Forget Your First Time
It was May 24, 2006. Or maybe it was May 23? I guess it depends which side of the international date line I was on. I was 21 years old and had just hopped off a Boeing 747 at Narita International Airport. It was my first ever visit to Japan and the first overseas trip in my life.
Feeling some strange combination of jet lag, exhaustion and pure excitement, I walked through the terminal parking lot and snapped a picture.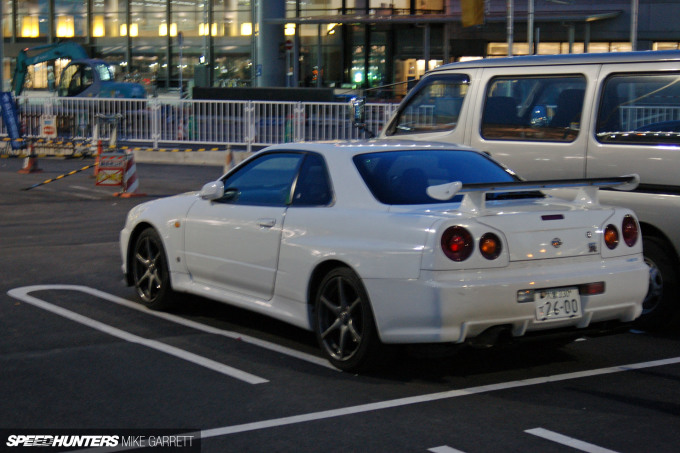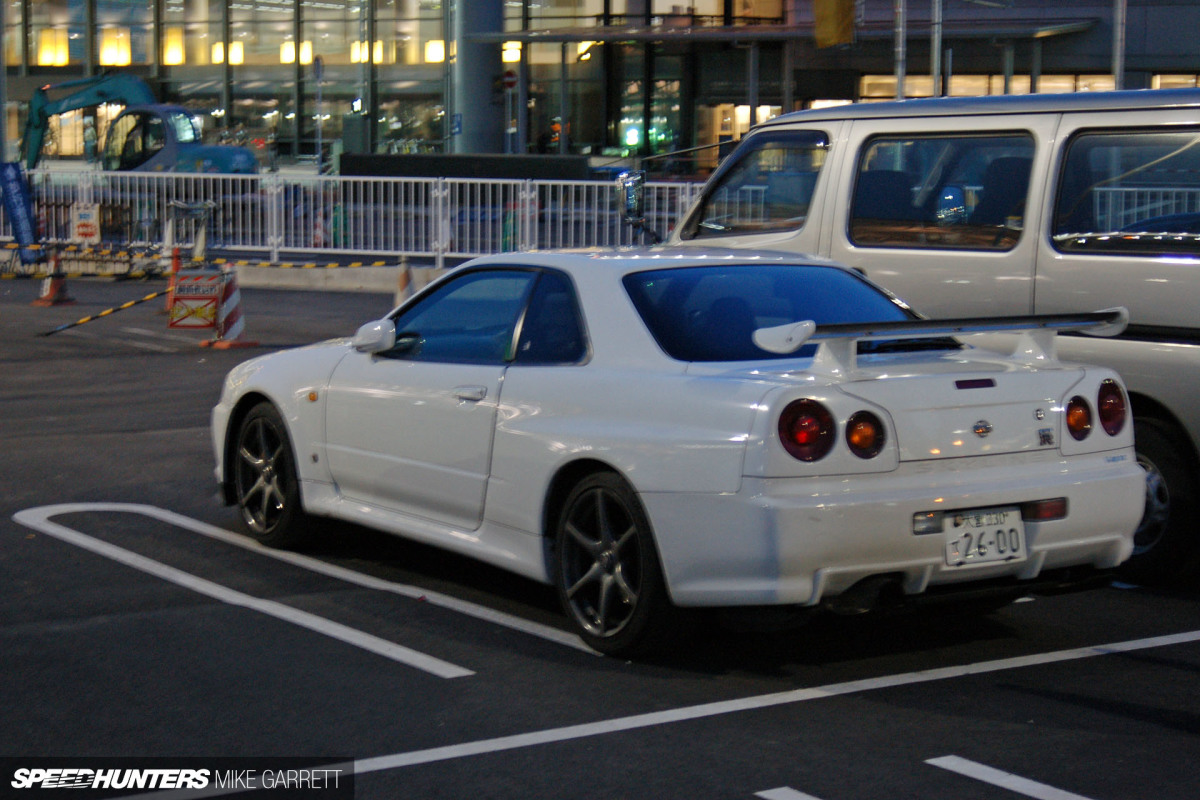 It was a terrible photo by even the lowest of standards. A blurry, out of focus and poorly composed shot of a white Nissan R34 Skyline GT-R parked not far from the terminal entrance. It was a total fanboy moment; just a quick snapshot that I grabbed as we hauled our luggage across the parking lot. But I'll never forget that moment or that photograph; it was the first step on a journey that would completely change my life.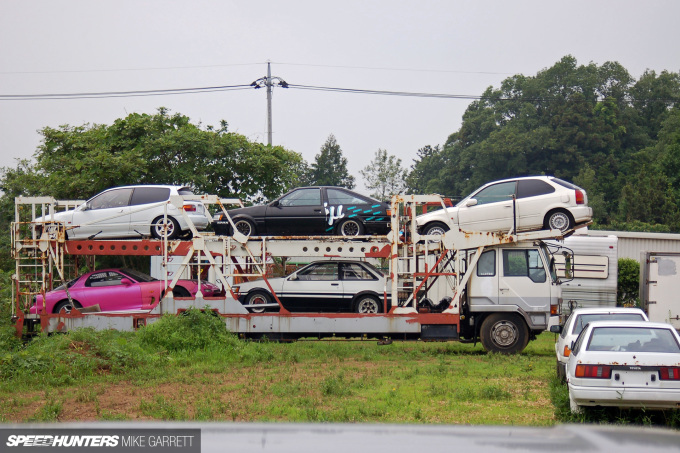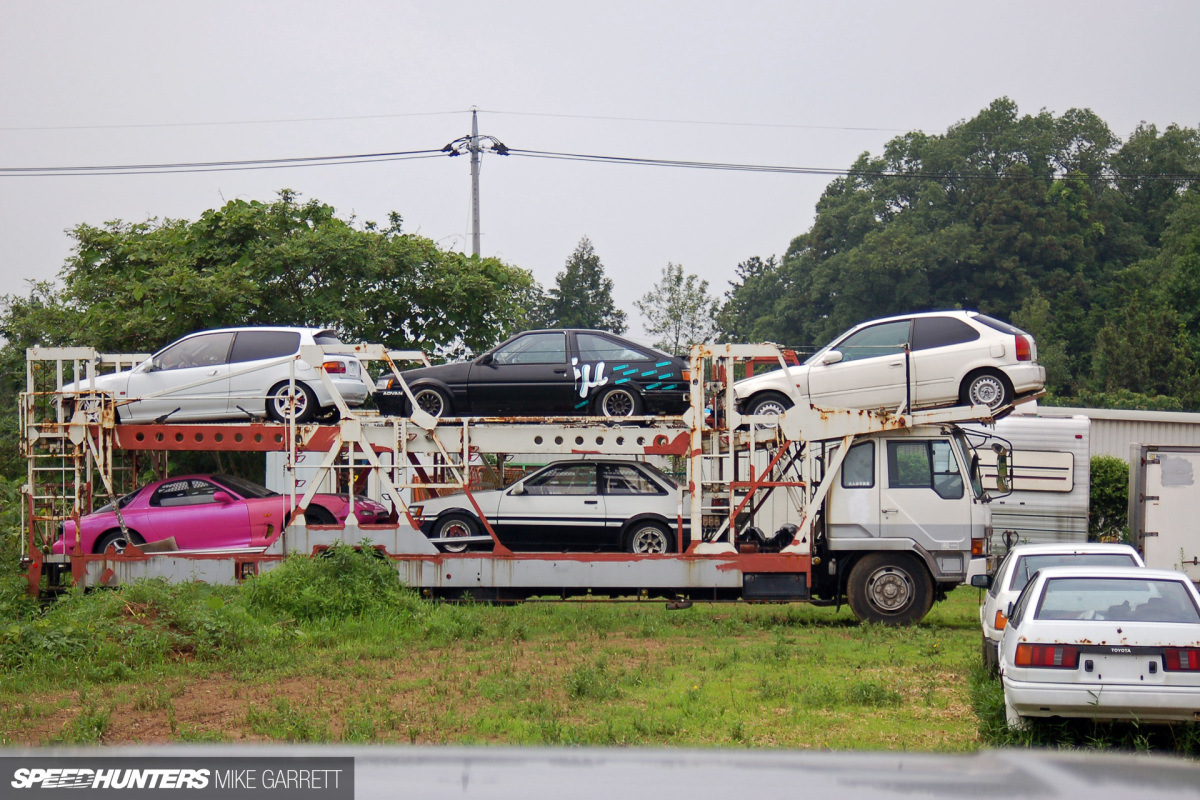 Before I elaborate, let's back up a little bit. In May of 2006 I was a junior in college and the year before had met a nice international student from Japan who became my girlfriend (and is now my wife). She was planning on heading home for summer break and asked if I'd like to come along to meet her family and see Japan for myself.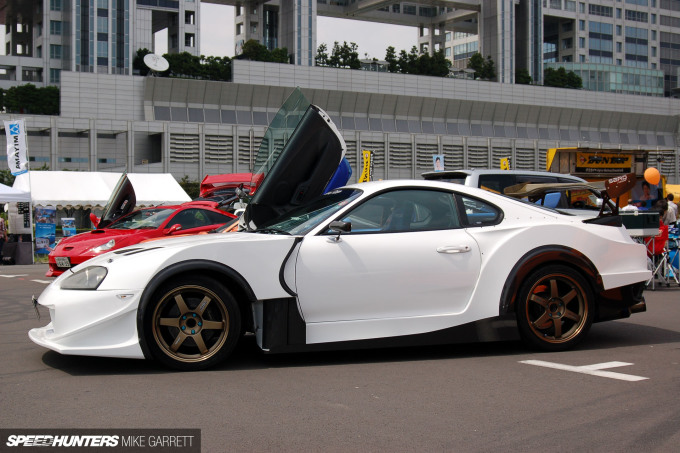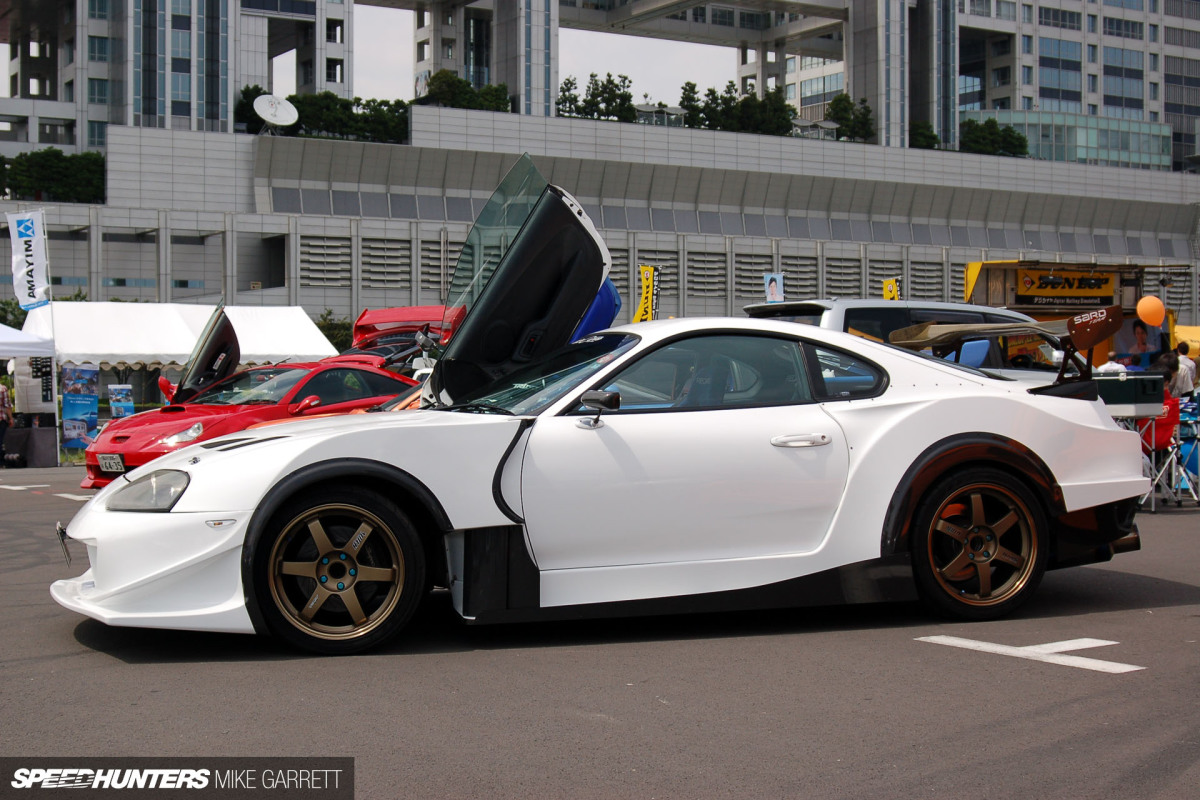 It won't be shocking to hear that I was obsessed with cars at the time. I had been for my whole life, and over the previous few years I'd developed a pretty deep interest in Japanese car culture. I was ecstatic for the chance to finally get over to Japan and experience some of it for myself.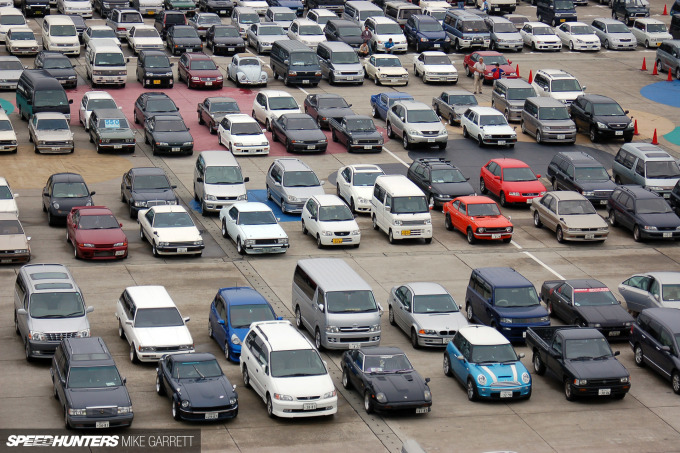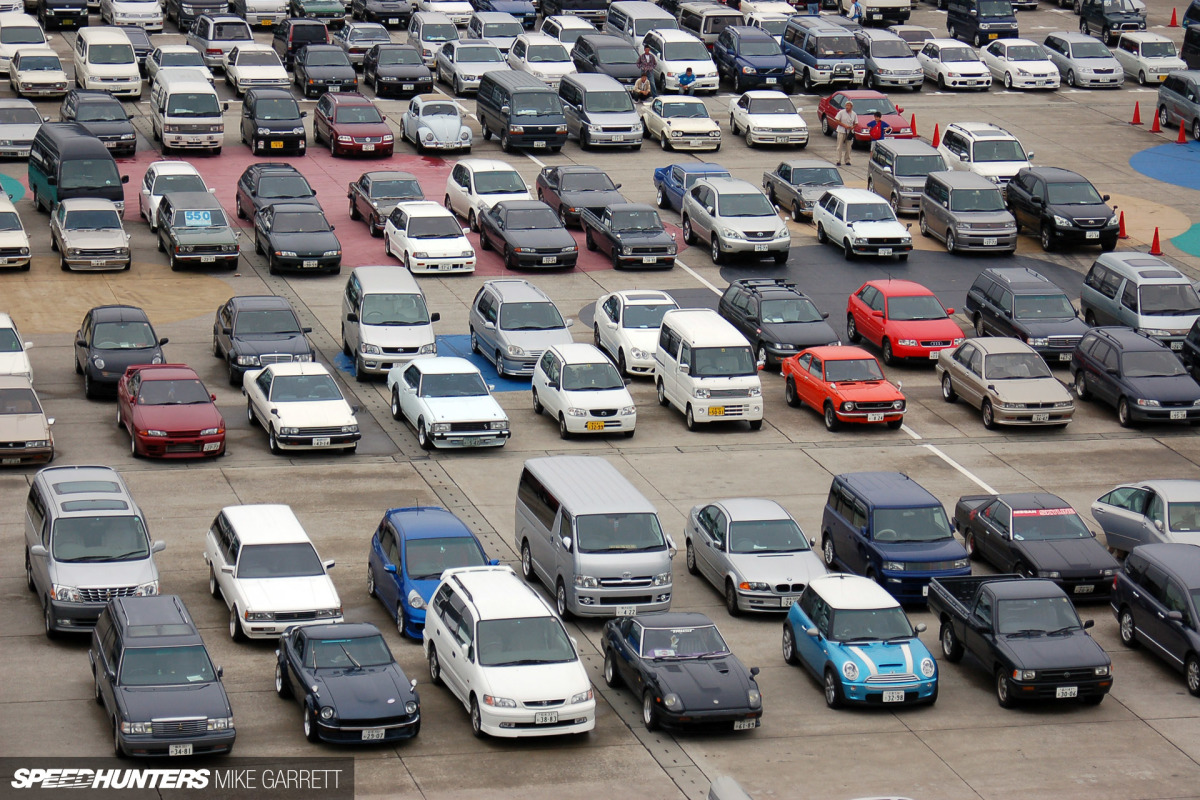 Although it was only 10 years ago, 2006 was a different era when it came to automotive media. There were no websites like this one regularly exposing the magic that is Japan's automotive scene, and social media was still in its infancy. When it came to Japanese car stuff, I got my fix from print magazines, imported videos and outdated Japanese language websites with super low resolution photos.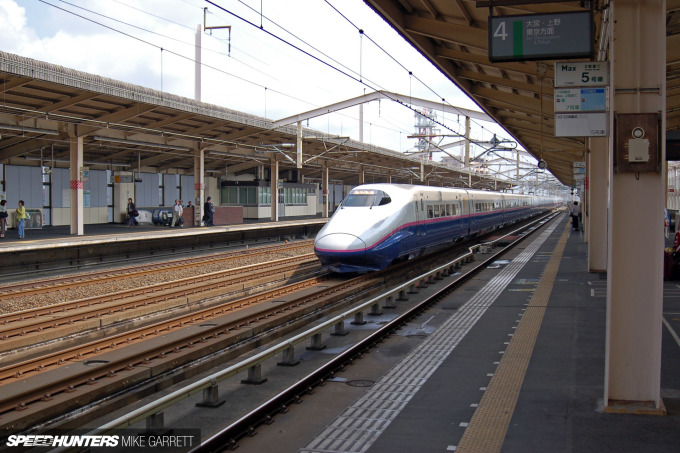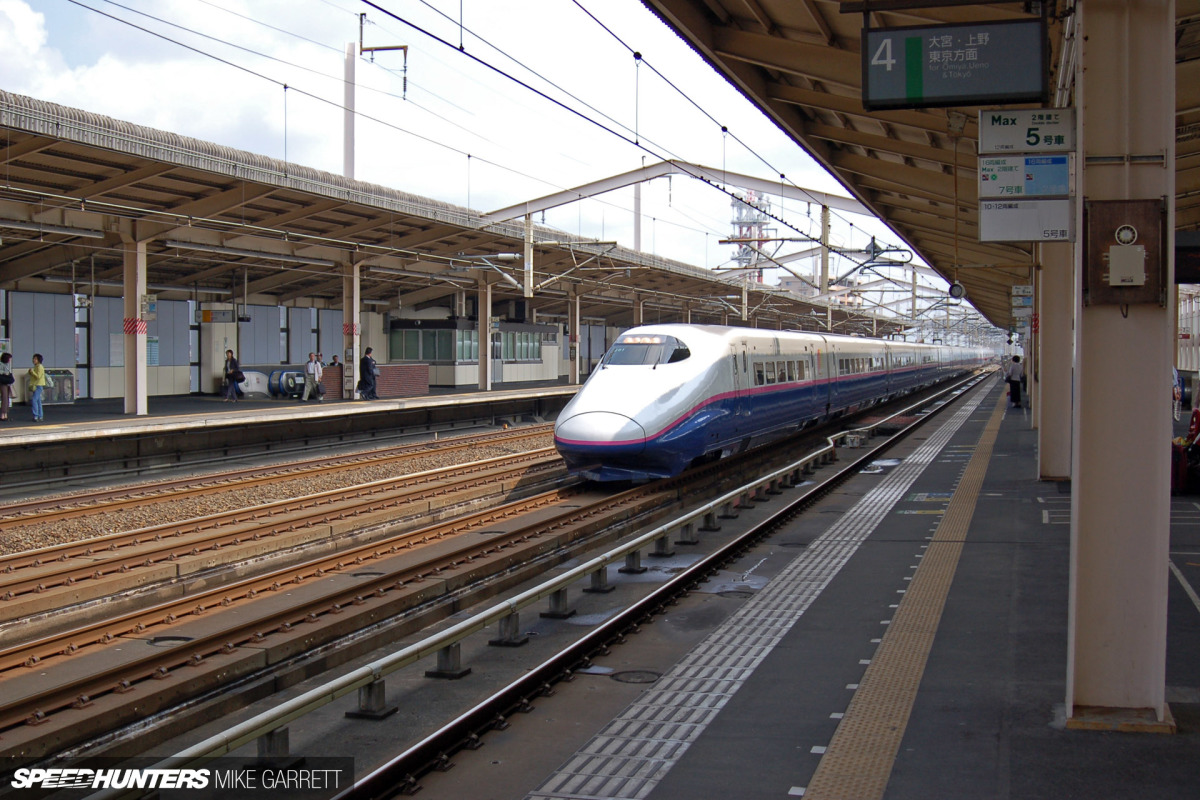 So with the help of my girlfriend, I planned out a schedule that tried to squeeze in as much car stuff as possible, along with the usual tourist and family things.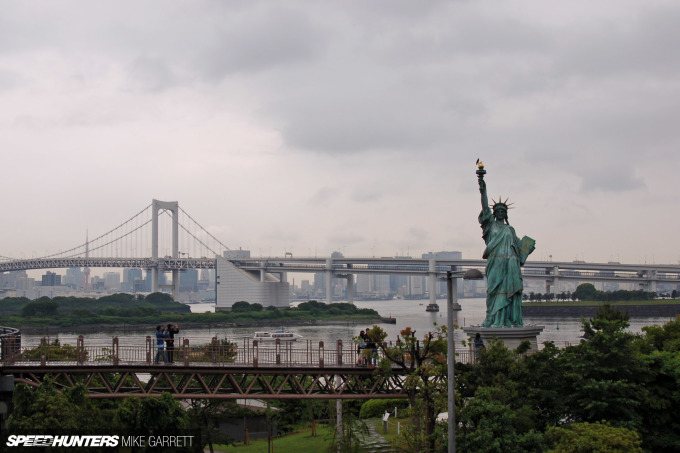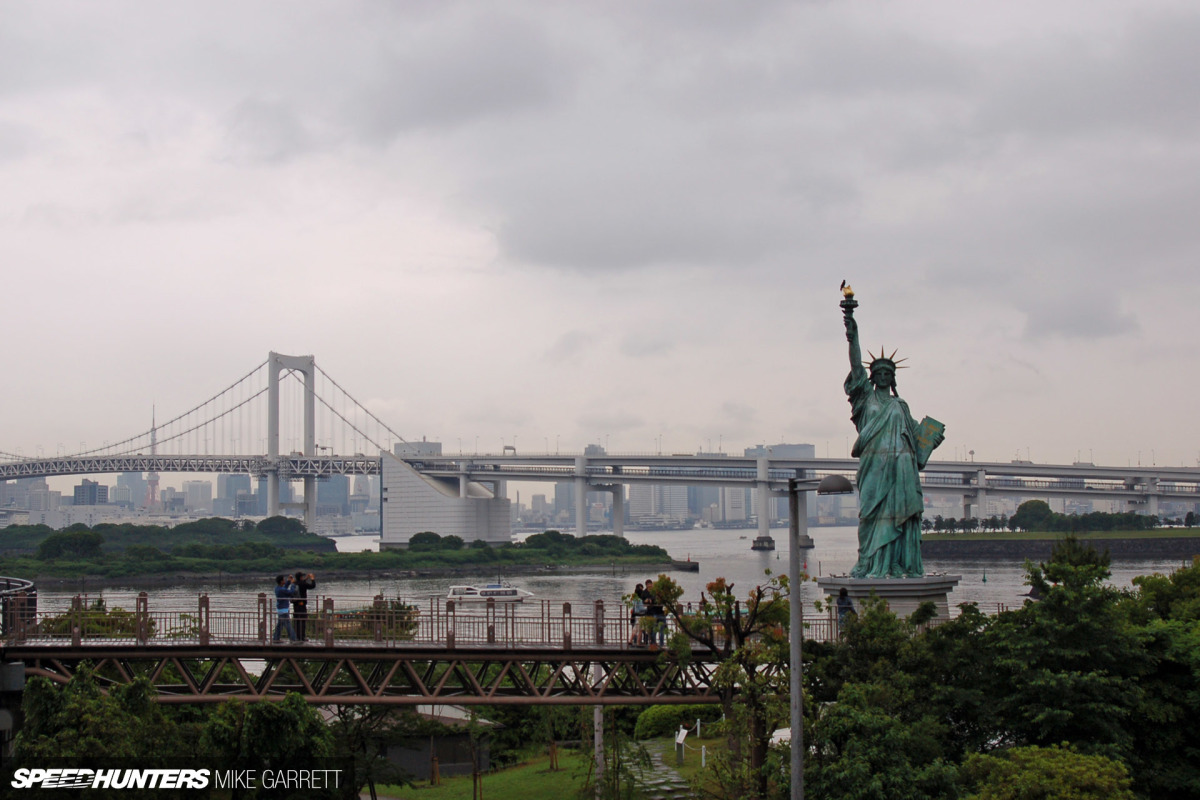 And in typical tourist fashion, I wanted to capture photos of what I found. A few weeks before leaving I went online and ordered my first digital SLR camera – a Nikon D50 with 28-80mm kit lens. If I recall, it cost me right around 500 bucks for everything; dirt-cheap by professional standards but not small change for a college student on a budget.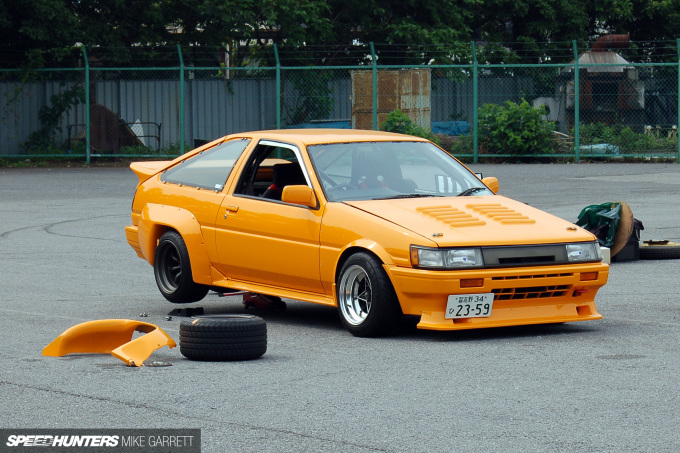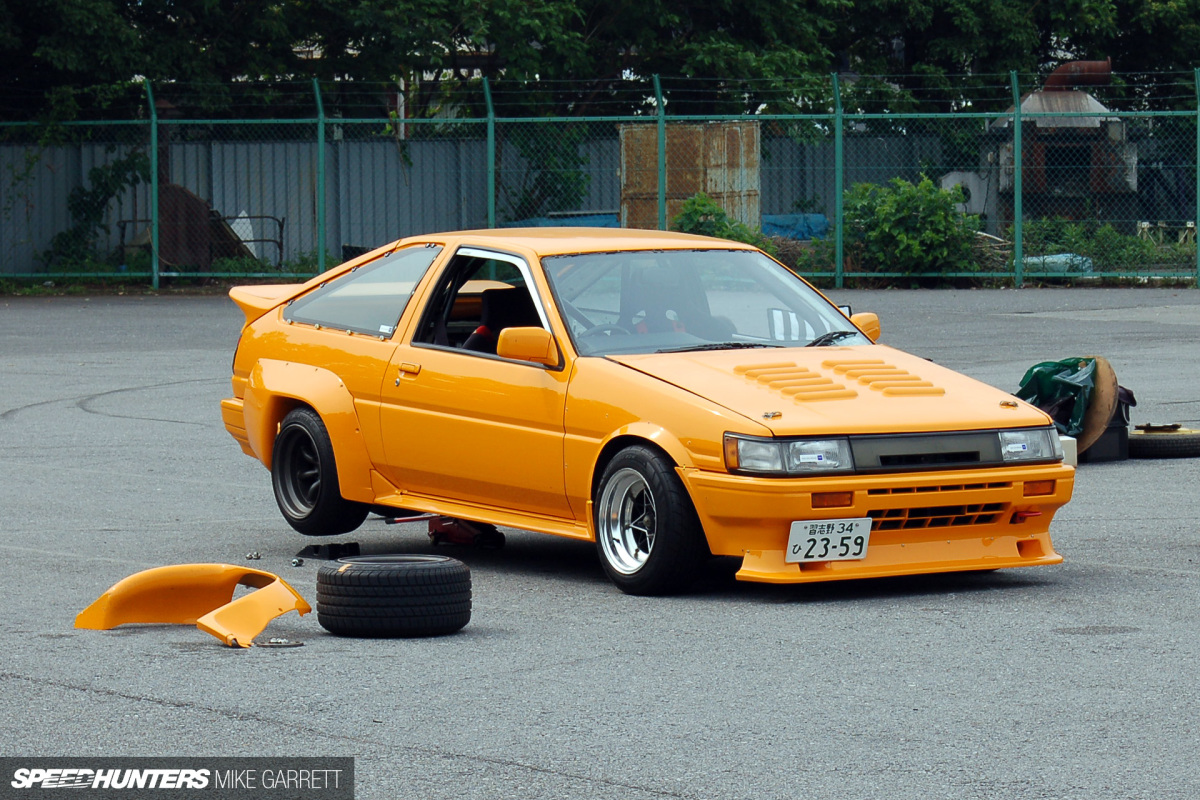 Prior to getting that Nikon, my photography experience had been limited to snapping photos of my own cars with crappy cameras. This was a big leap. I didn't really know what I was doing, but I was going to have some fun learning. I also brought along a cheap point-and-shoot camera for those times I didn't have the D50.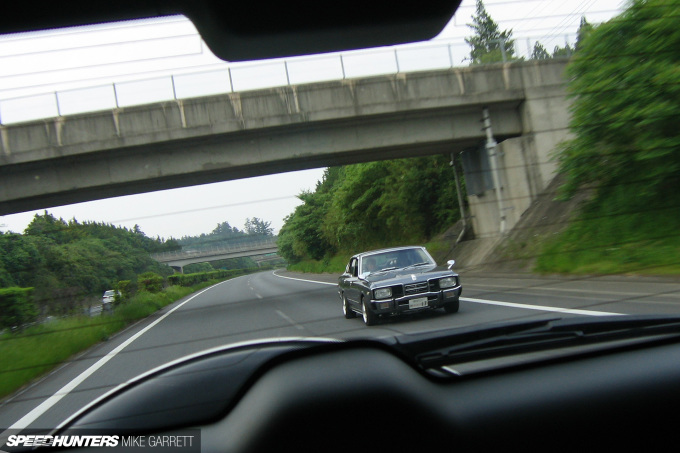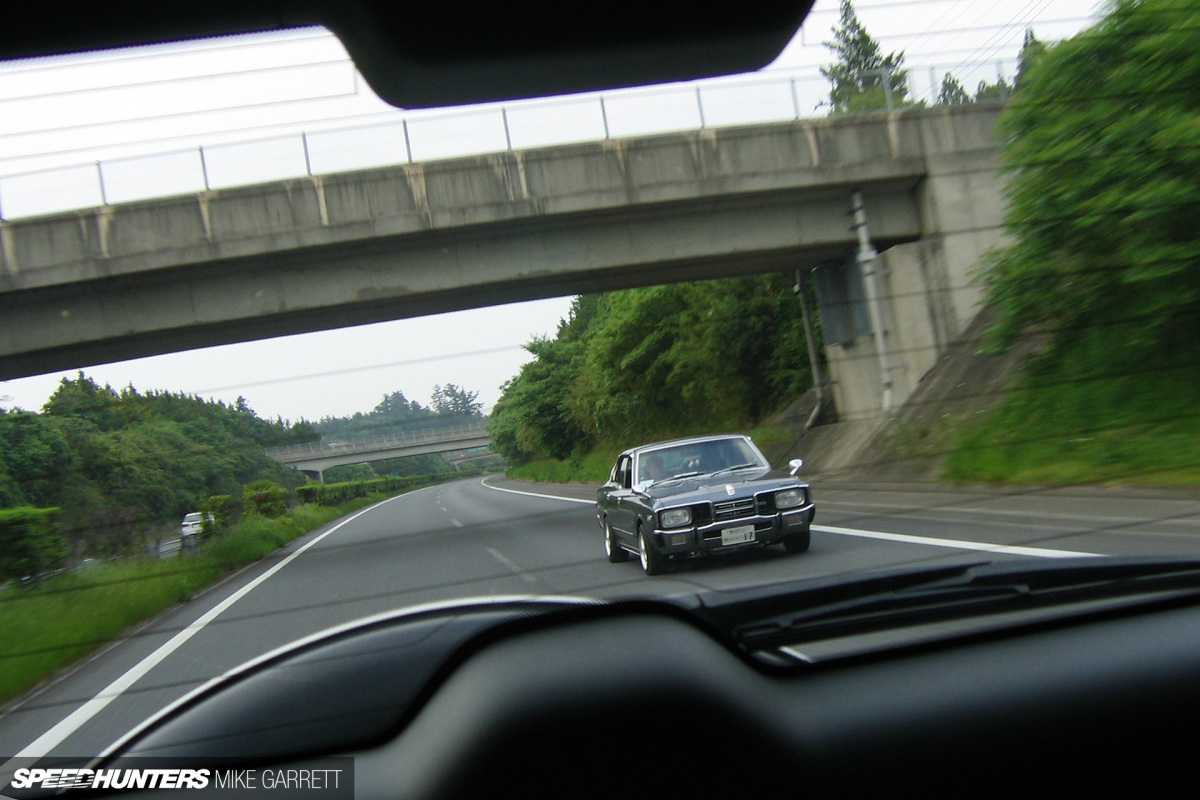 Being in Japan for the first time was an eye-opening experience. During the ride from the airport my gaze was glued to the windows, identifying cars I'd never seen before in my life.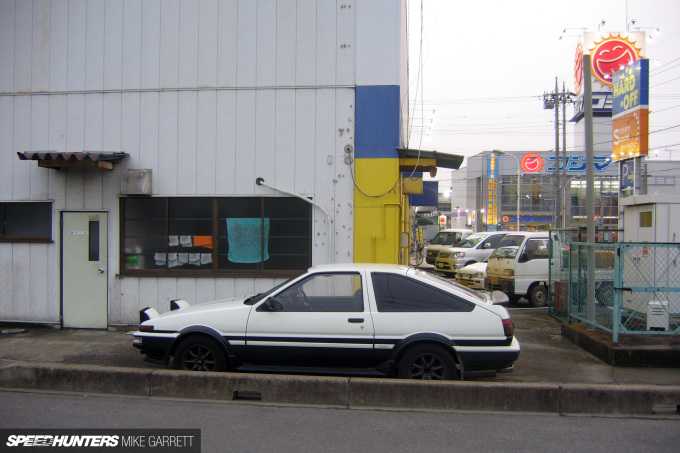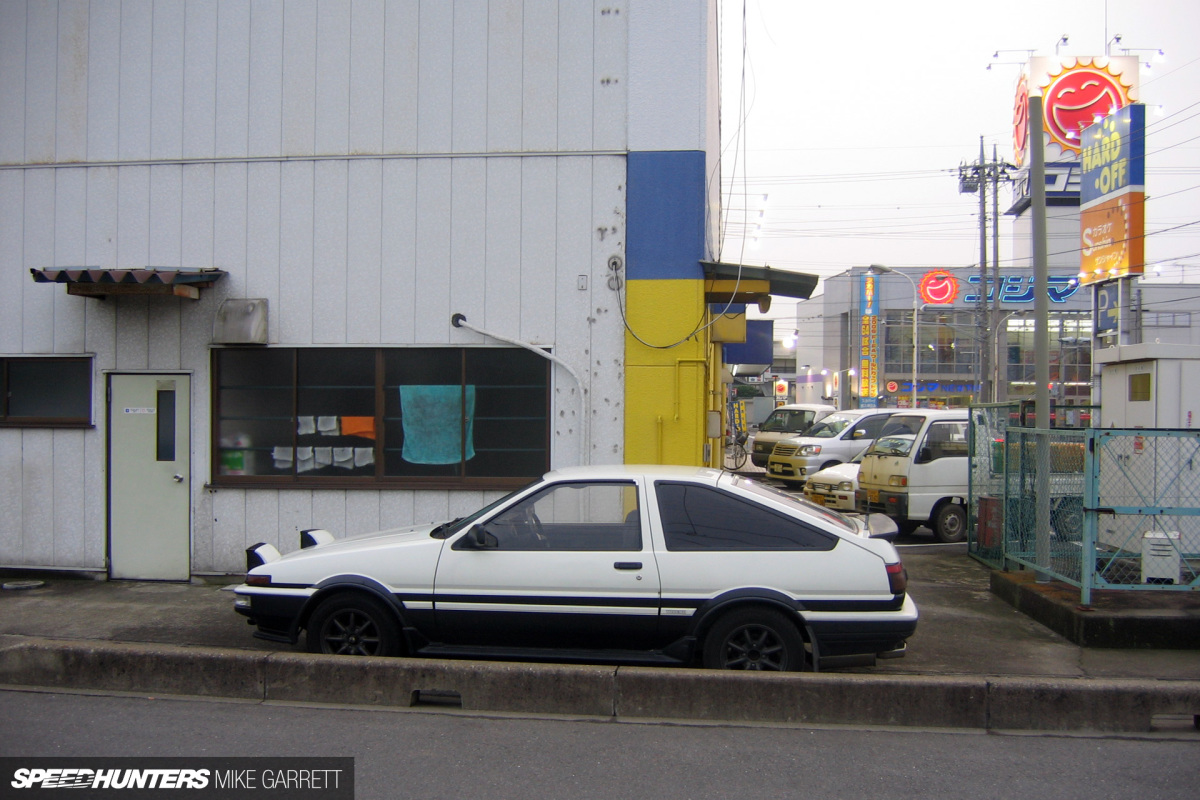 Whenever we went anywhere, I couldn't stop scanning the roads, highways and parking lots for interesting cars. Even the most mundane errands became exciting for me. And that was just the beginning.
The City & The Country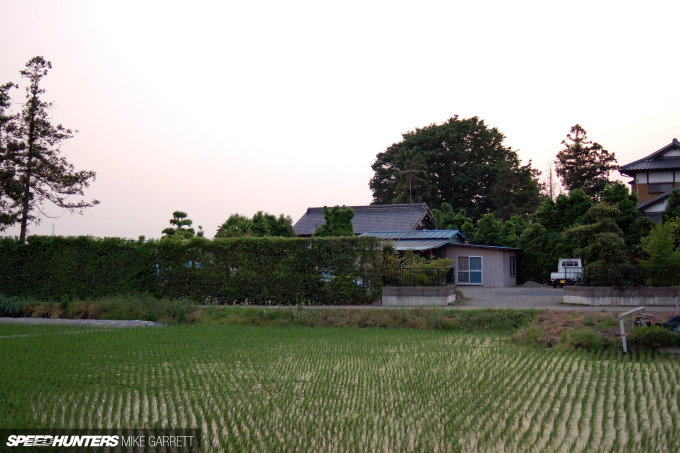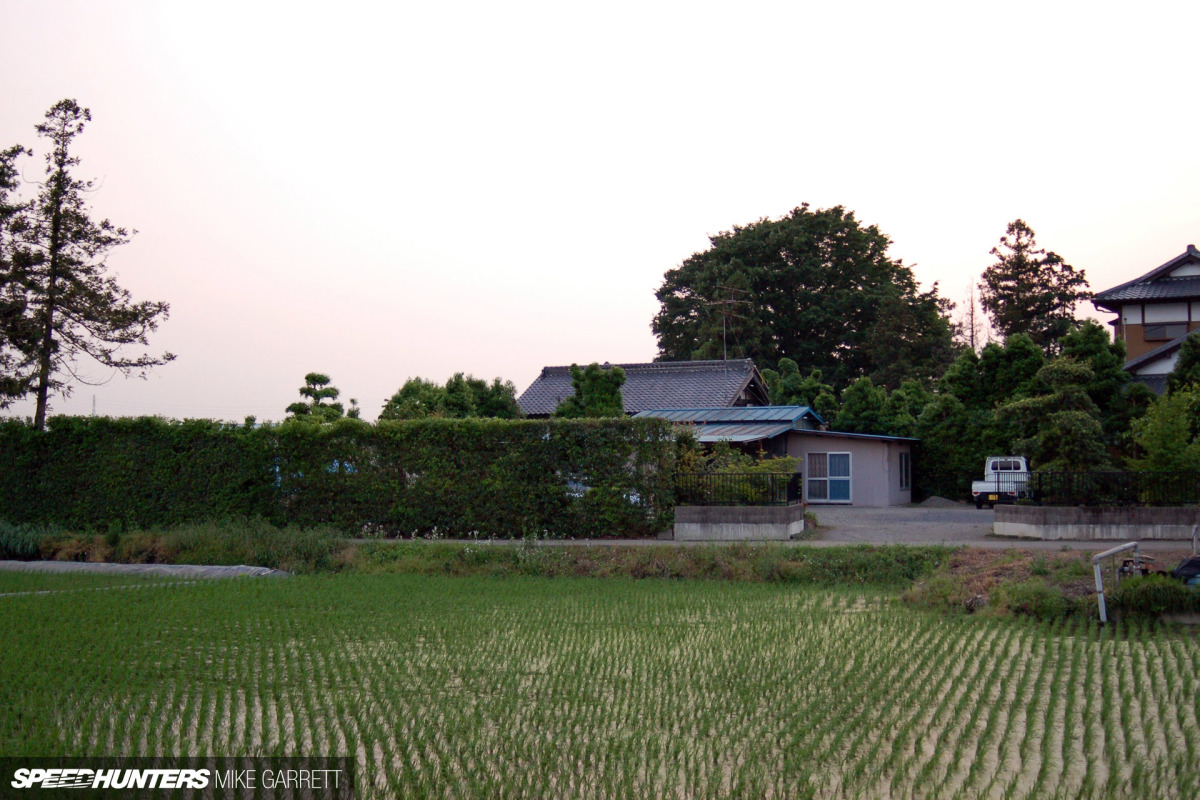 In total we'd be in Japan for about a month, with time split between Tokyo and my girlfriend's family house in the Ibaraki countryside.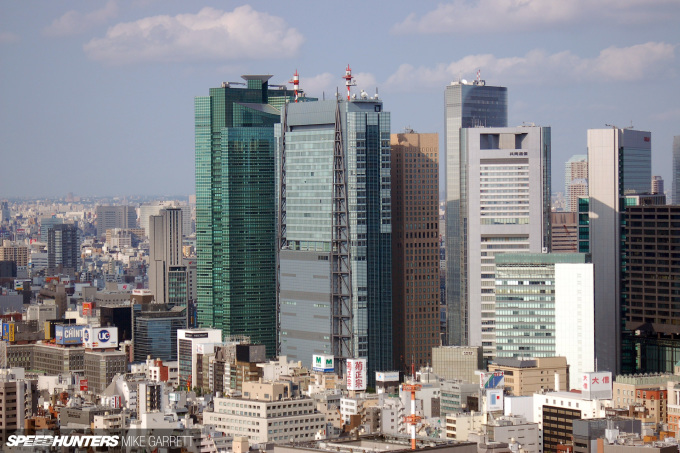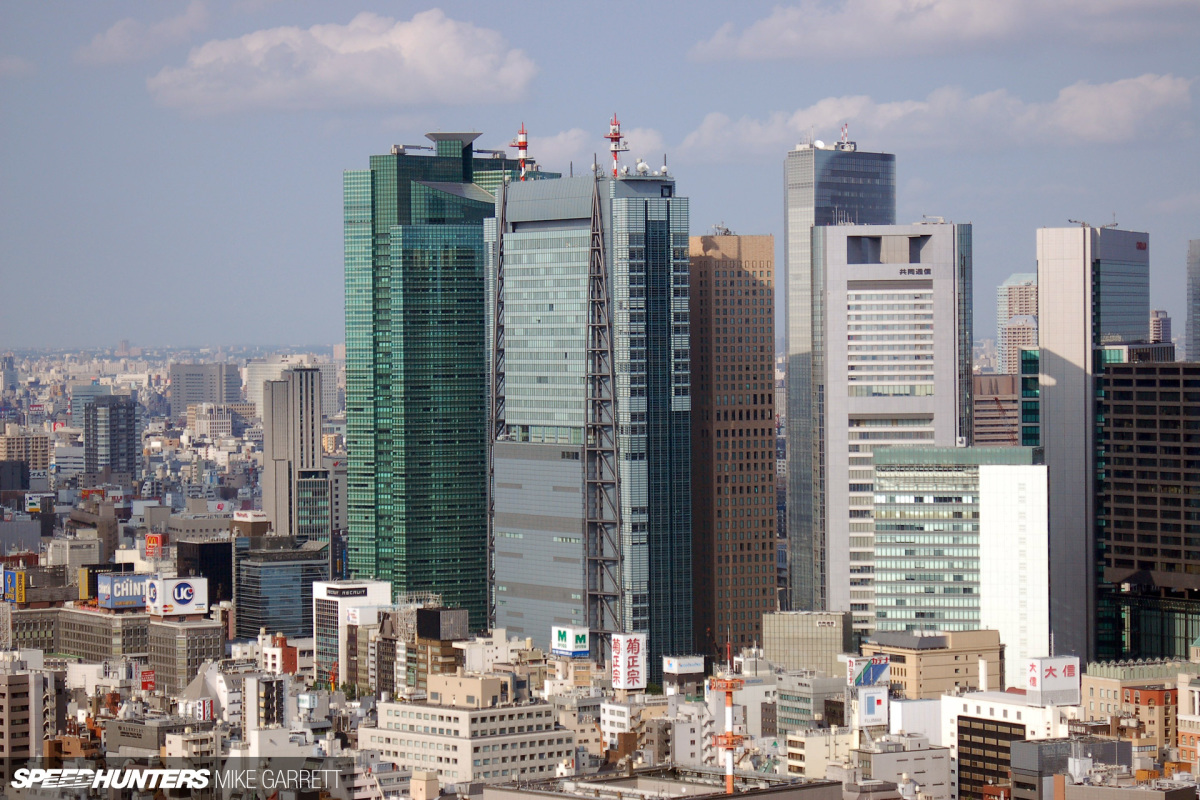 It ended up being a great way to see two different sides of the country; the peaceful quiet of the countryside and the hustle and bustle of the city.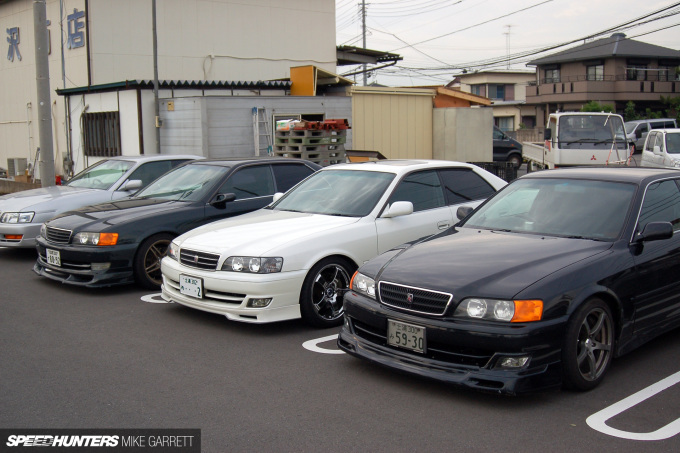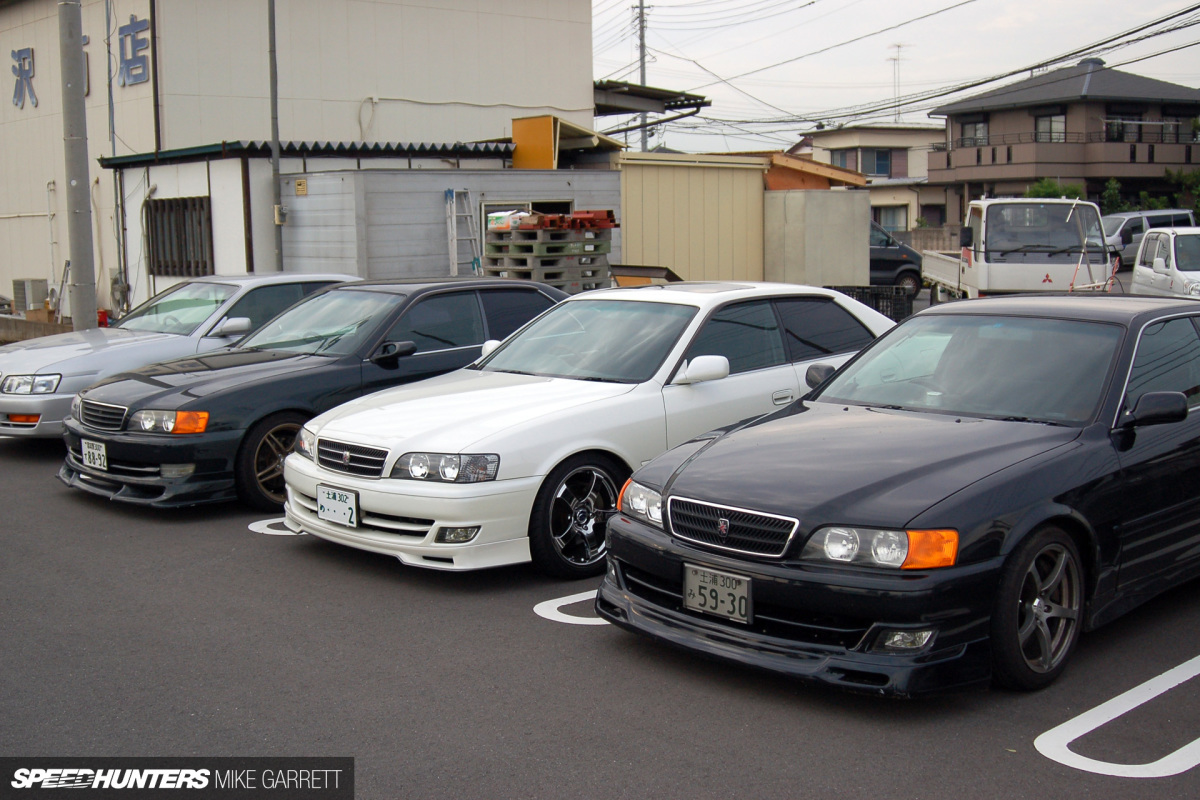 You don't need me to tell you that Japan is a fantastic place to visit. The sightseeing, shopping, food and meeting my future in-laws were all great, but it was the car stuff that took the trip to another level.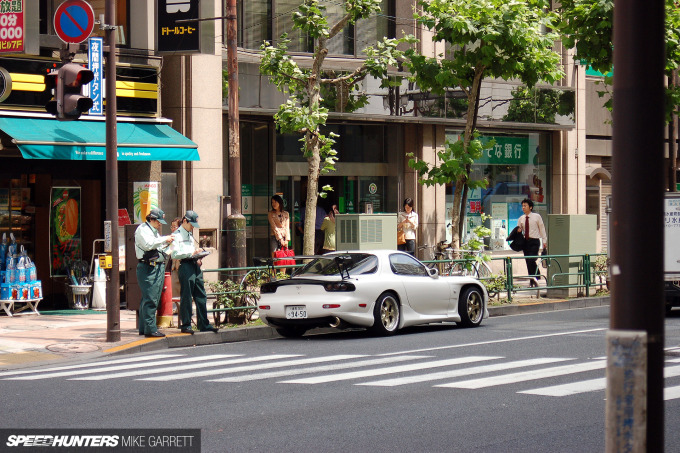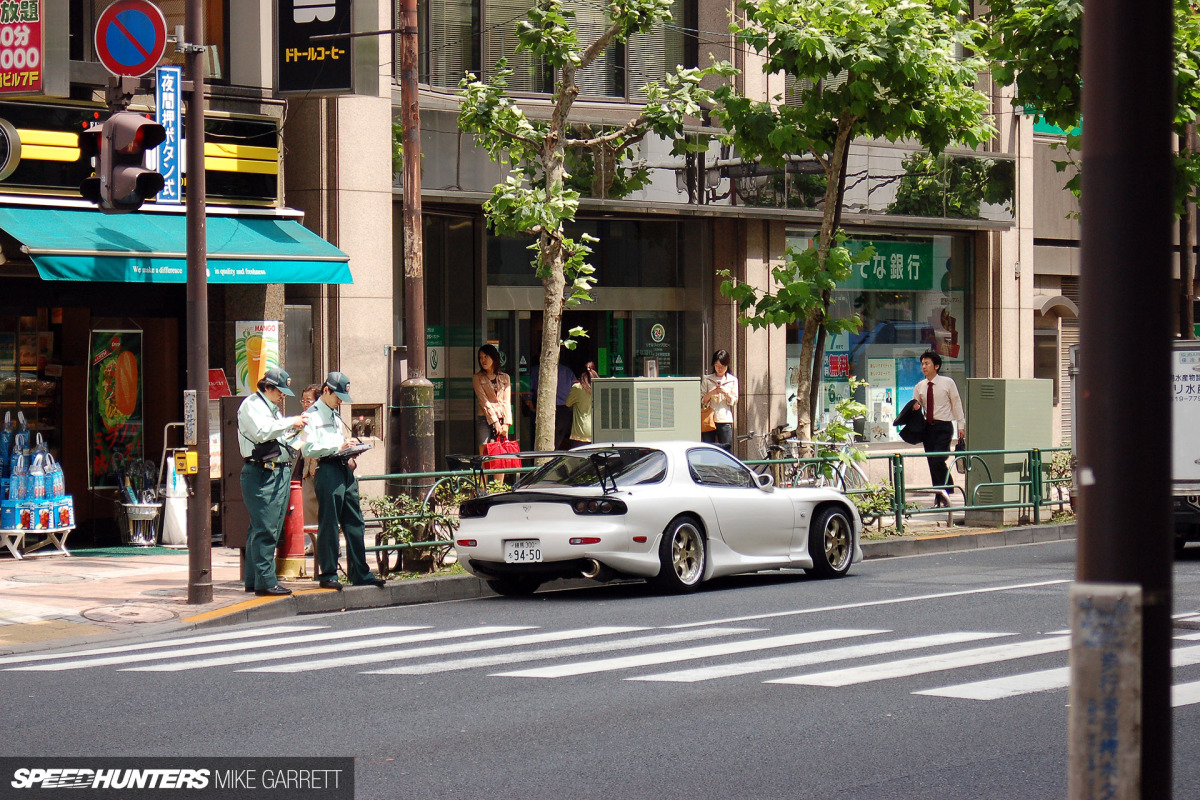 Looking back on it, it's amazing just how much car stuff I was able to see during those few weeks. It ended up being the perfect intro course to Japanese car culture.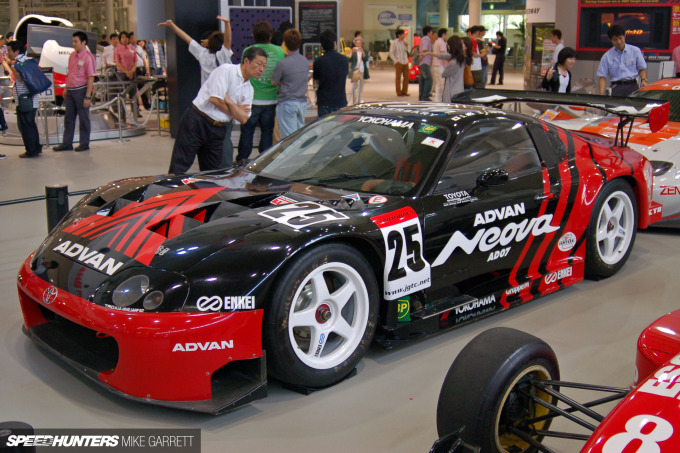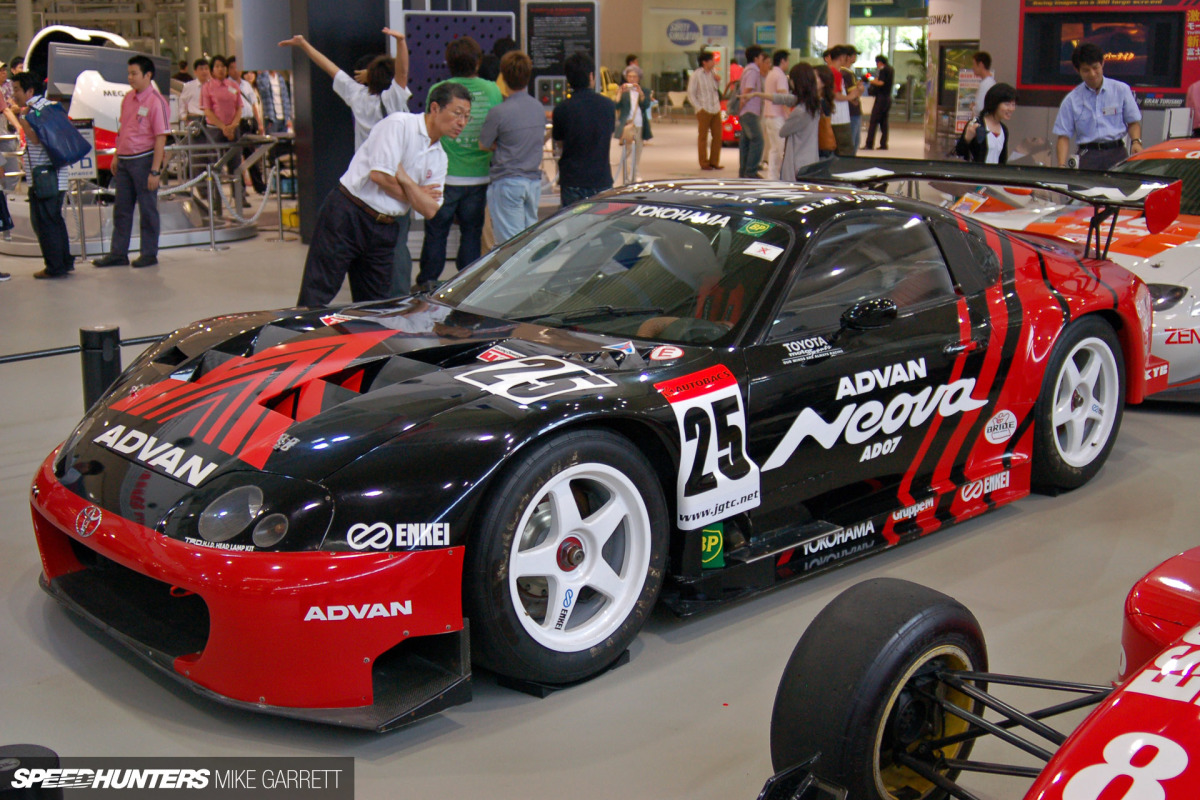 Naturally, there were the popular spots in Tokyo: Toyota's Mega Web showroom in Odaiba – a free and easily-accessed spot for any car lover visiting the Tokyo area.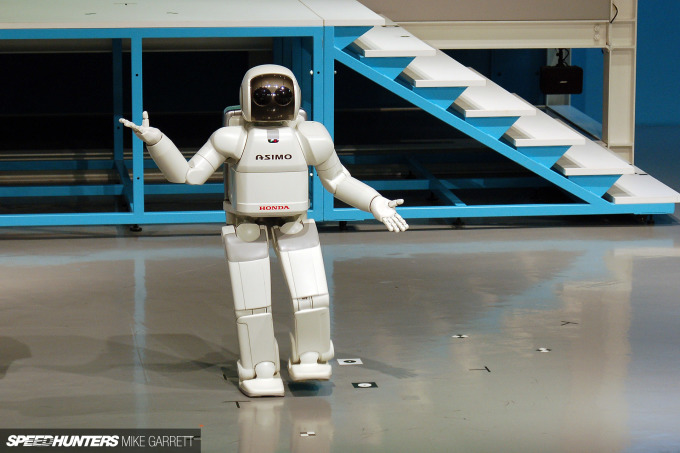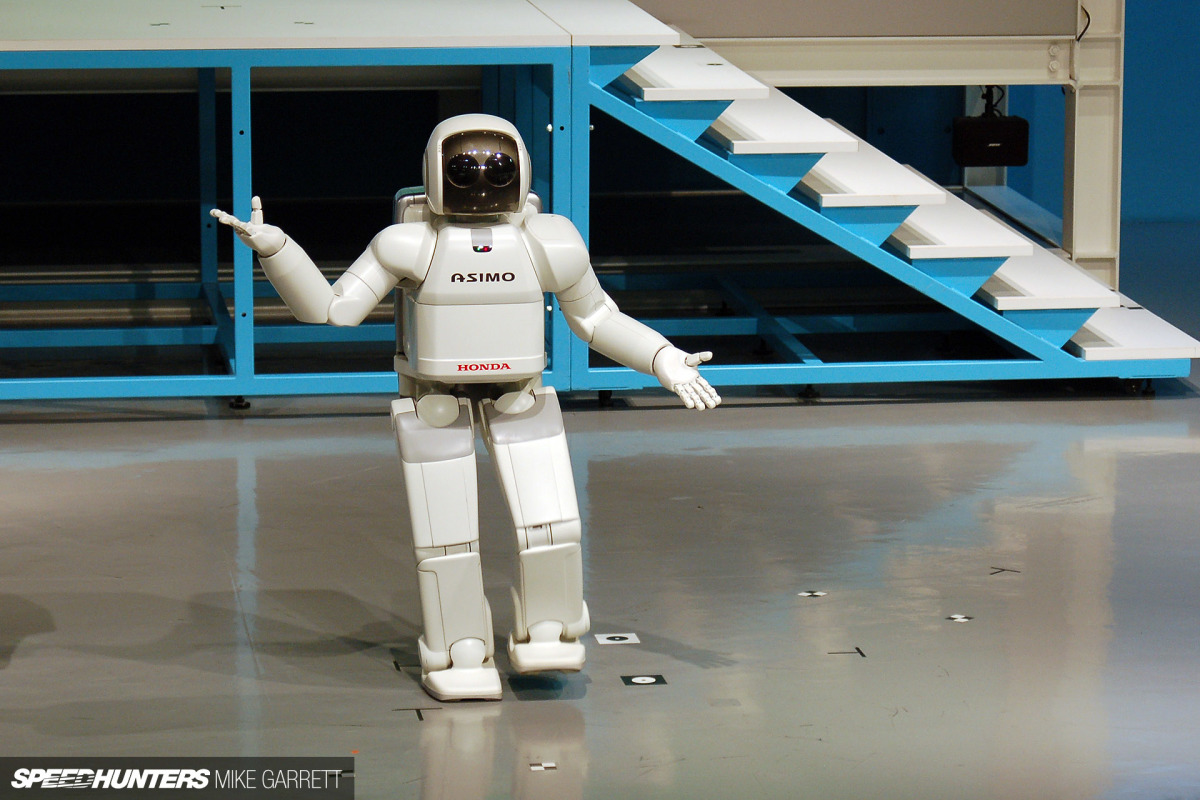 We also took a ride out to Tochigi to visit Twin Ring Motegi – the Honda-owned facility that's far more than just a racing circuit. There were go-karts, racing simulators and live demonstrations from ASIMO himself.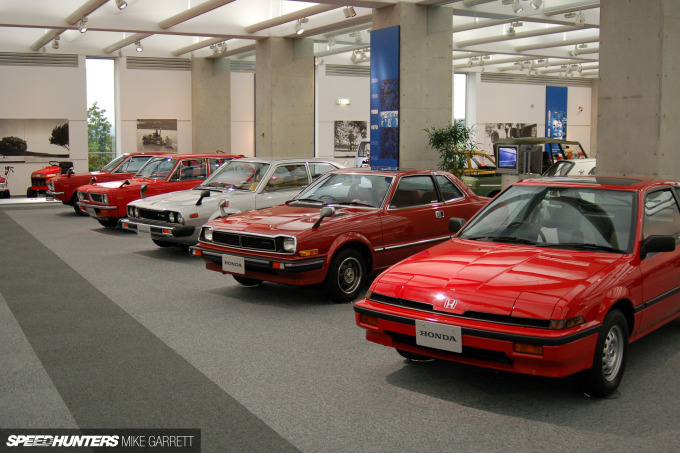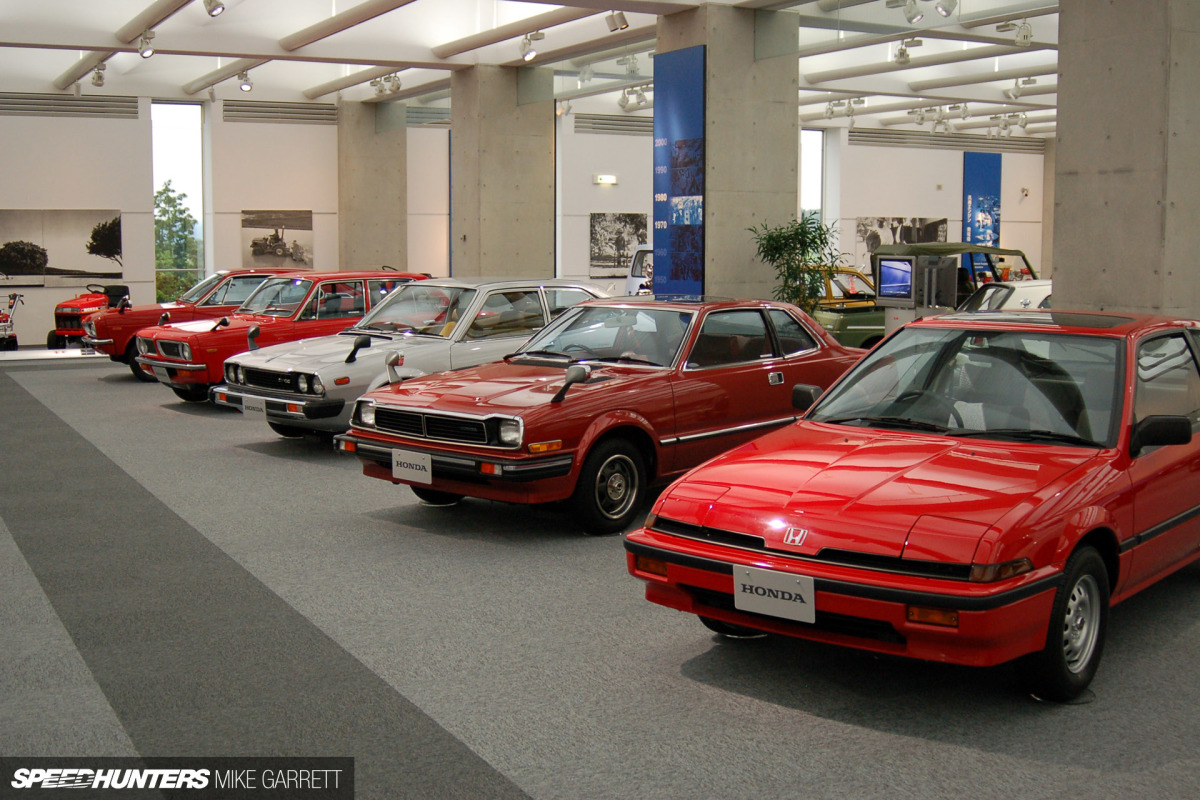 Best of all, Motegi is home to the Honda Collection Hall – the incredible museum that chronicles the lineage of the brand's automobiles and motorcycles.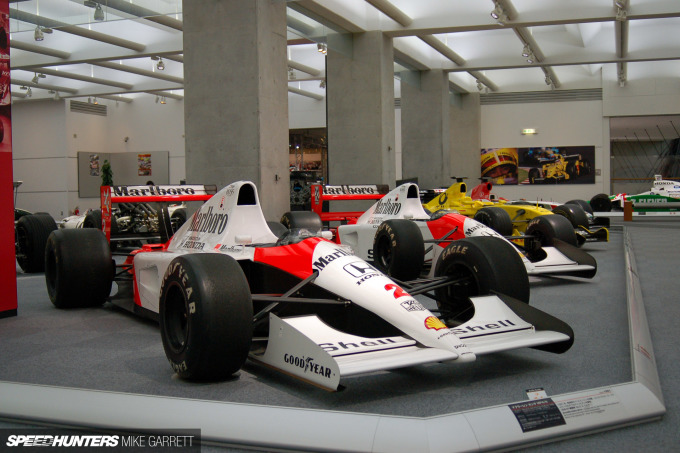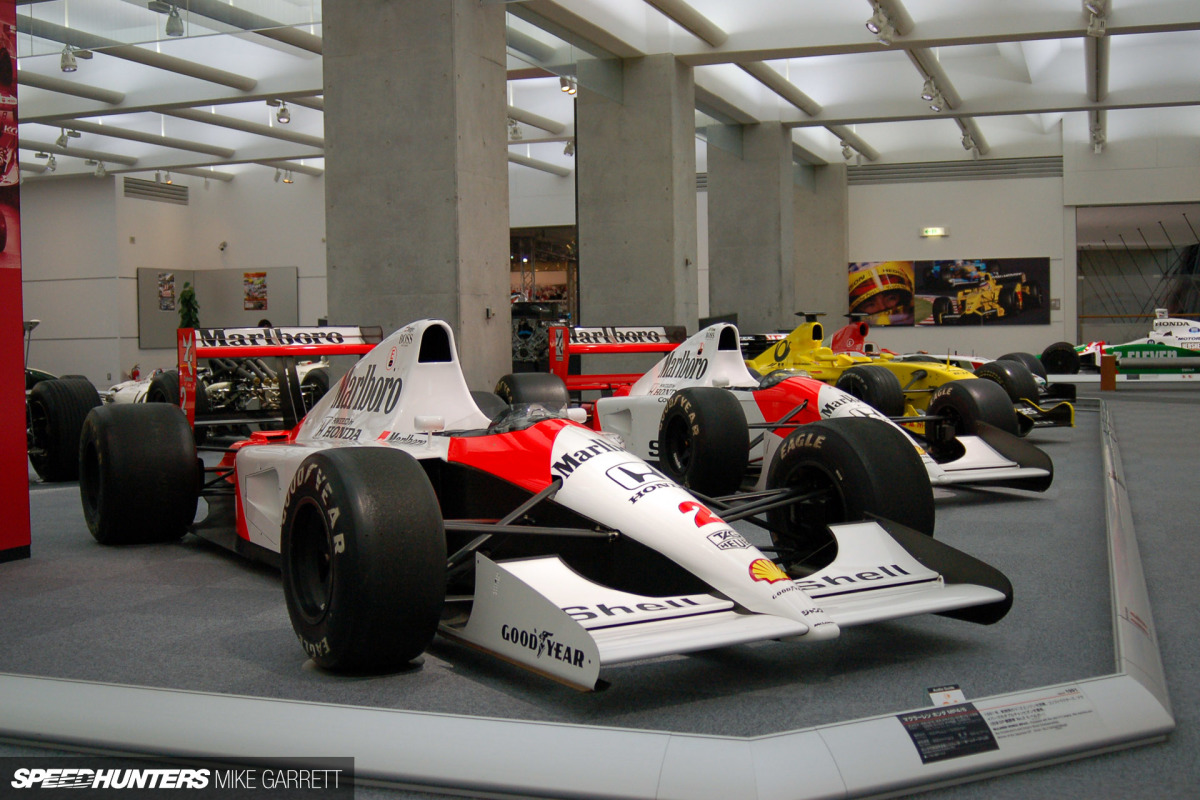 With huge wings dedicated to both racing and production vehicles, there was a lot to see; everything from '90s JTCC cars to historic Honda F1 machines. And it's just as great to visit today as it was back in 2006.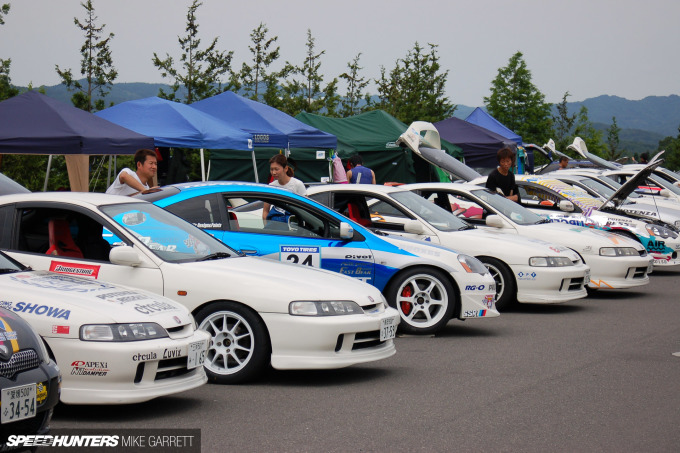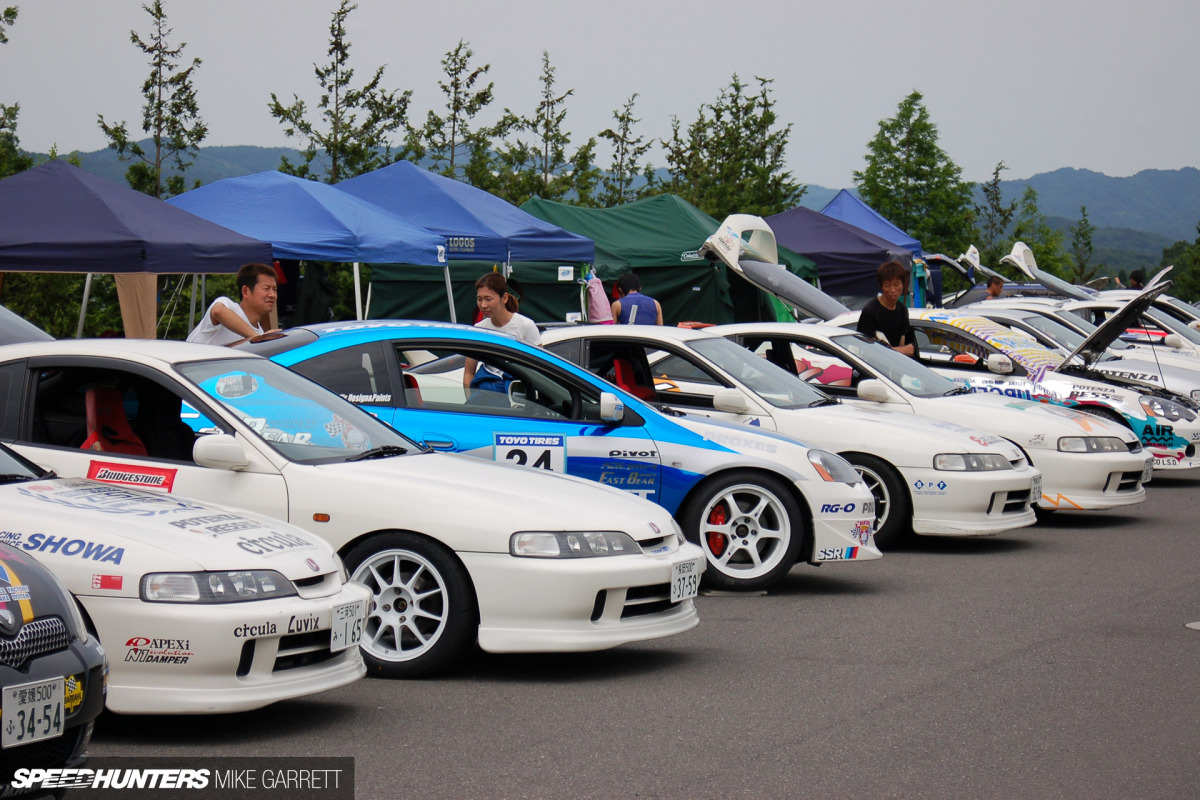 While at Motegi, I was also able to catch some gymkhana action. No, not the viral video kind – the grassroots motorsport that's roughly equivalent to solo autocross in the United States.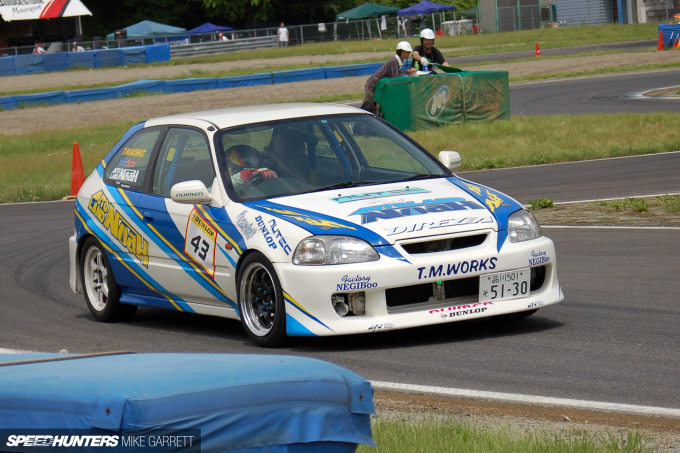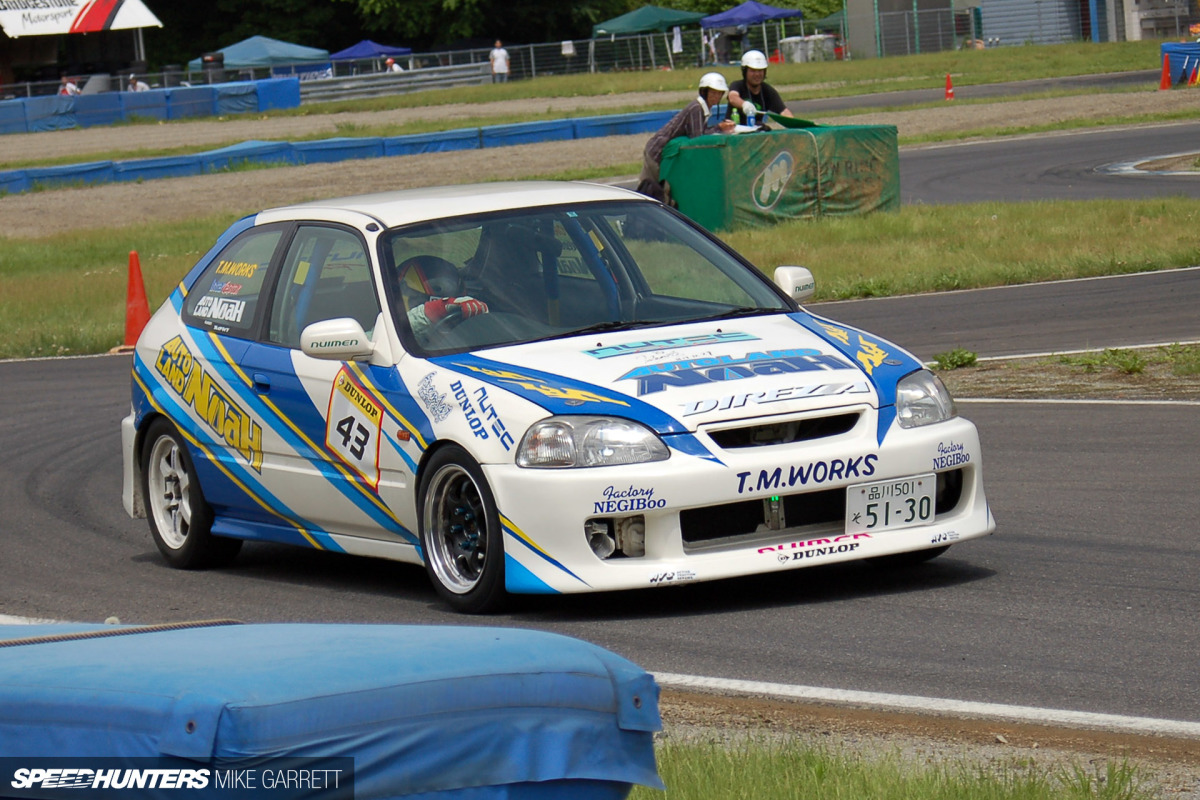 It was damn fascinating to watch, and it's one of the few things I haven't really had the chance to cover since. Maybe on my next visit?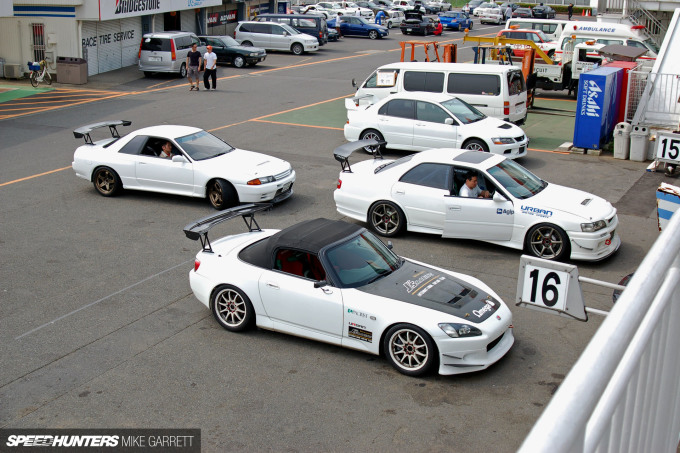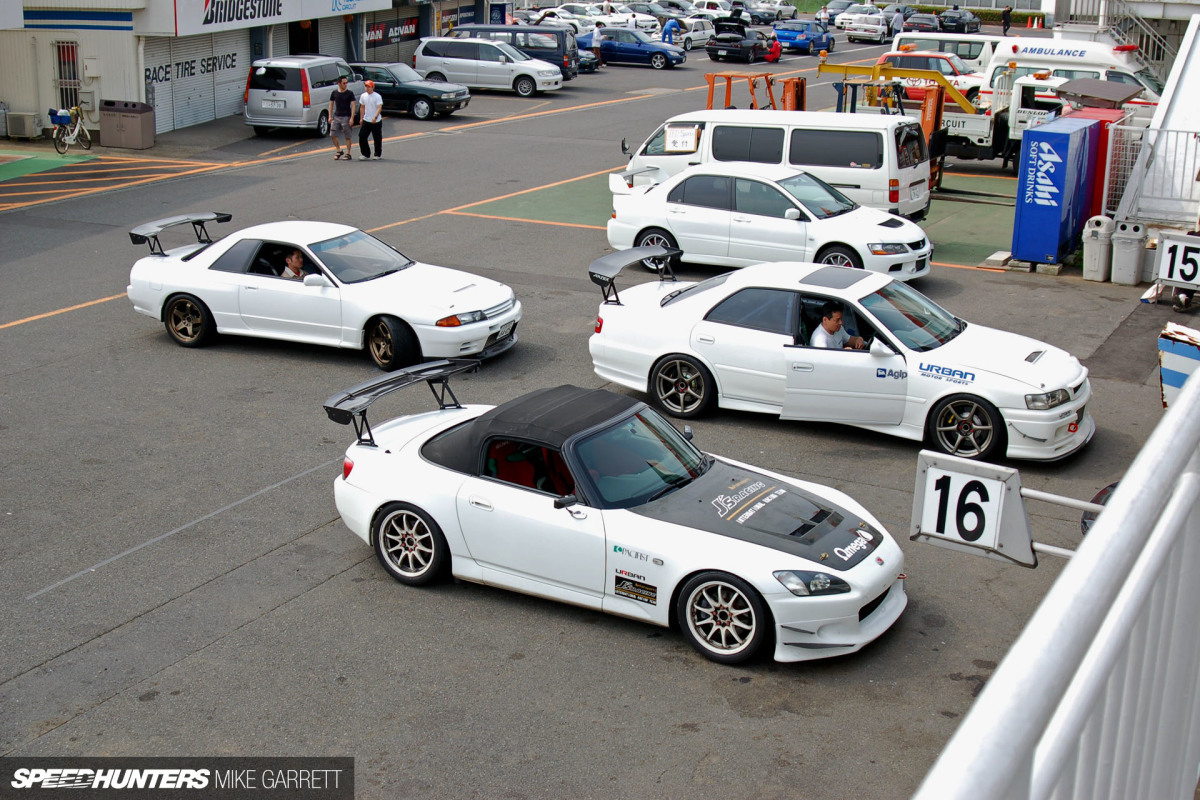 It also happened that my girlfriend's family lived not more than 30 minutes from Tsukuba Circuit; a place I'd already become very familiar with thanks to Best Motoring videos and numerous video games.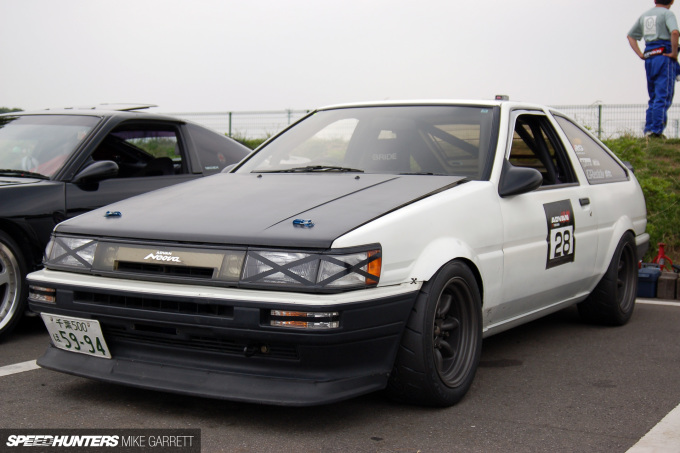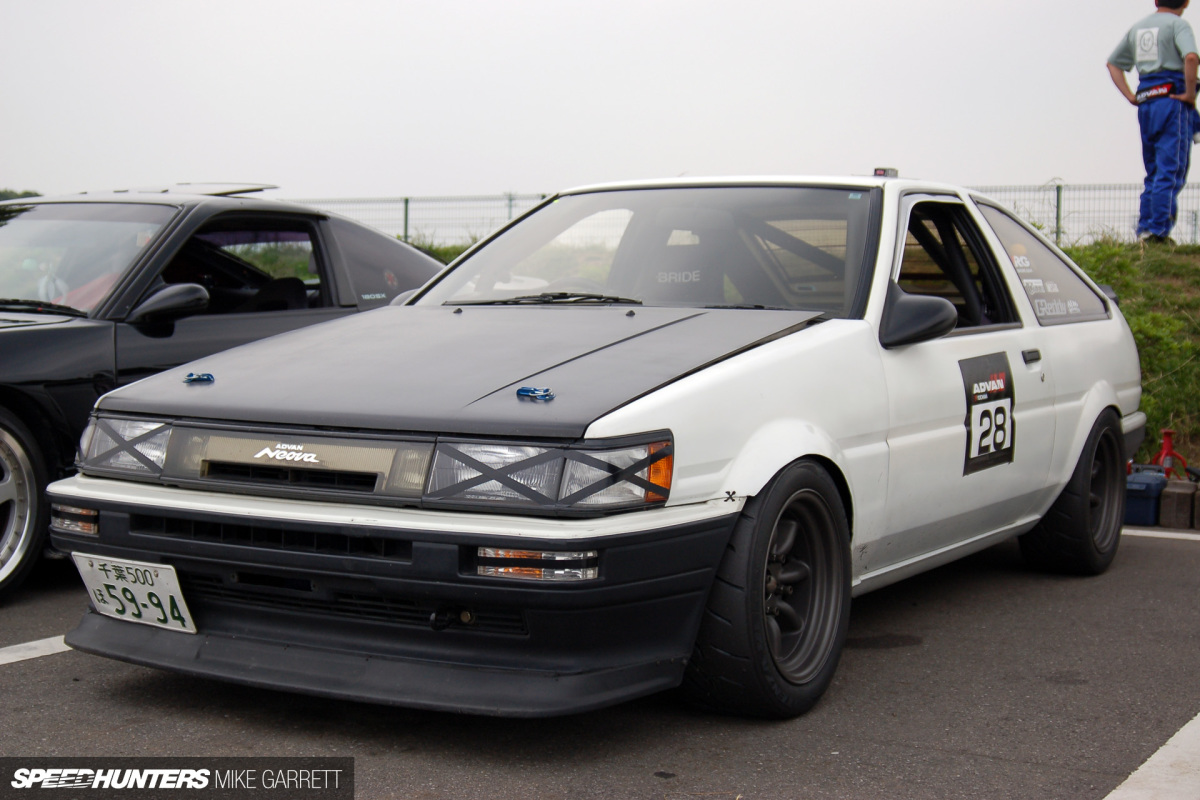 We ended up checking out Tsukuba on a couple of different occasions, and each time there was something cool going on – even in the middle of the week.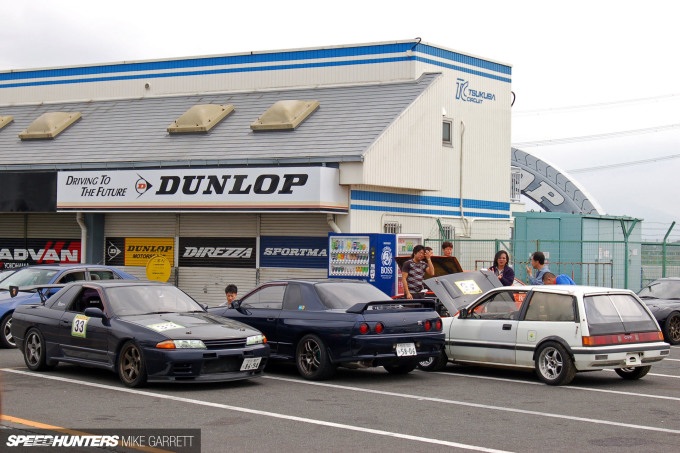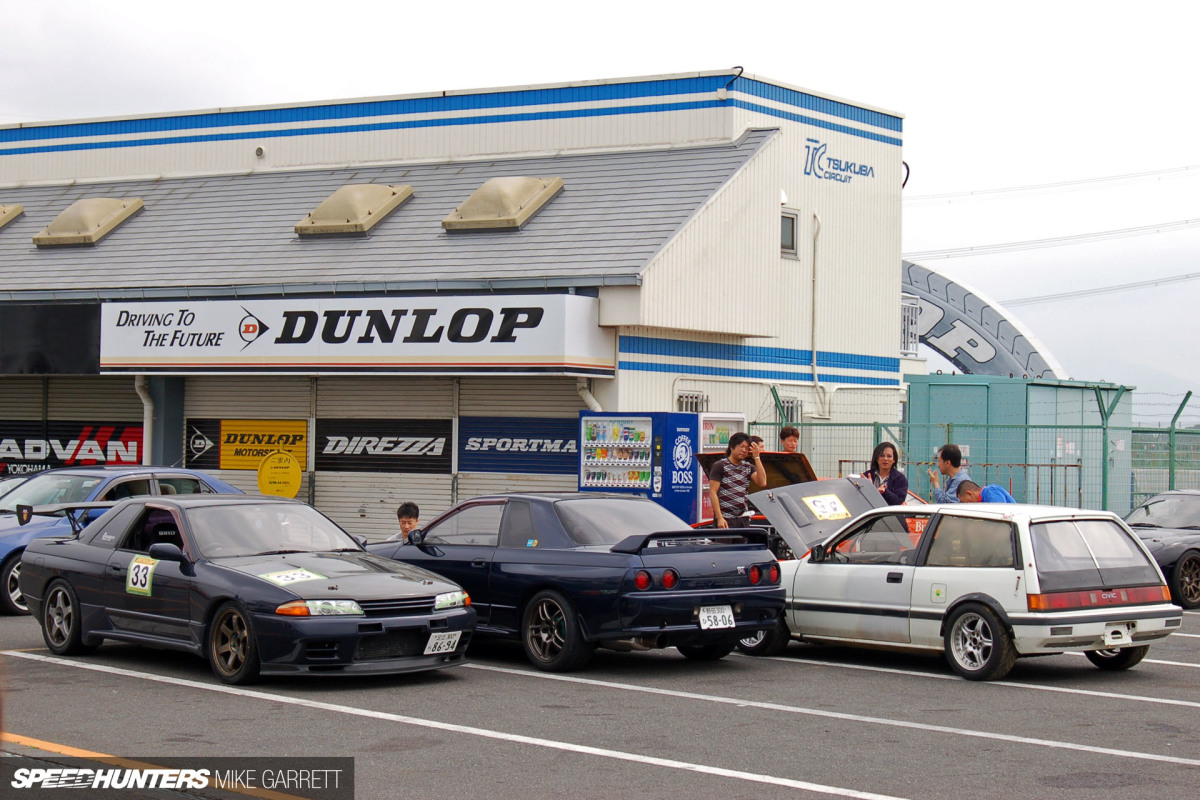 These weren't huge events; they were typical grassroots track days. But to me it was simply magical walking the pits and watching the cars run through the famous corners.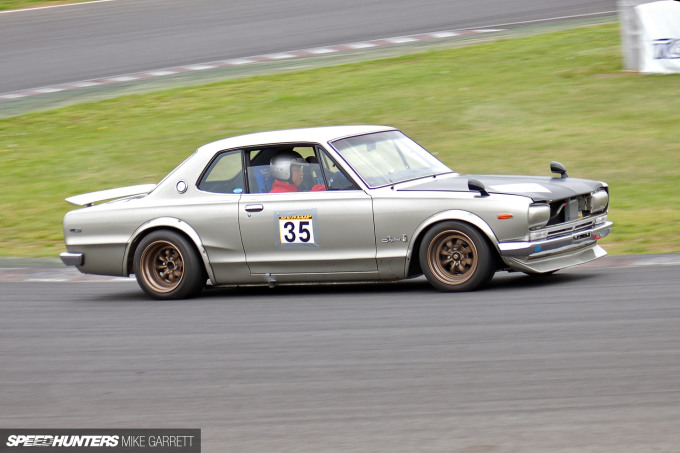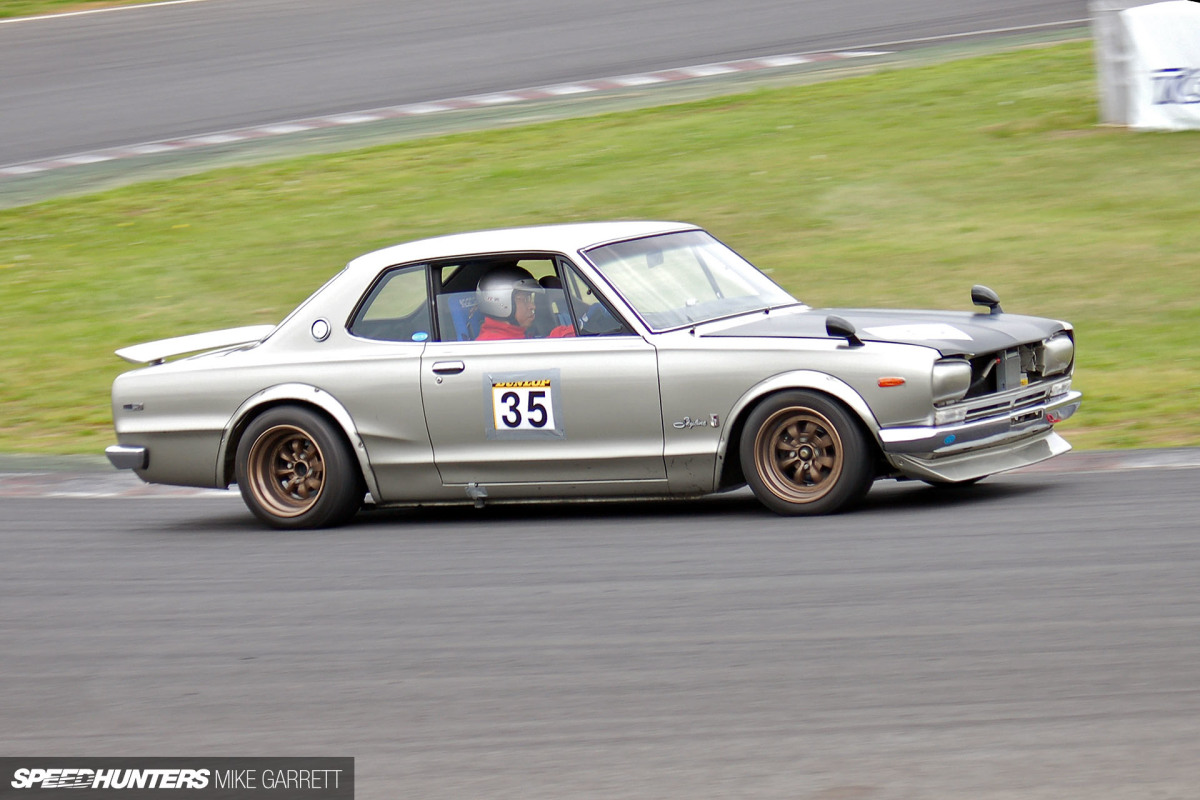 I have a ton of photos from these decade-old Tsukuba track days, so if you're interested in seeing more I'm sure I can whip up a more detailed post.
Drift Cars, Kyusha & More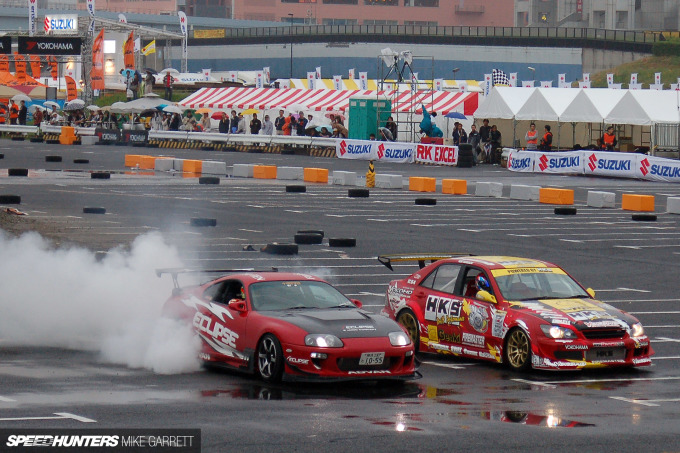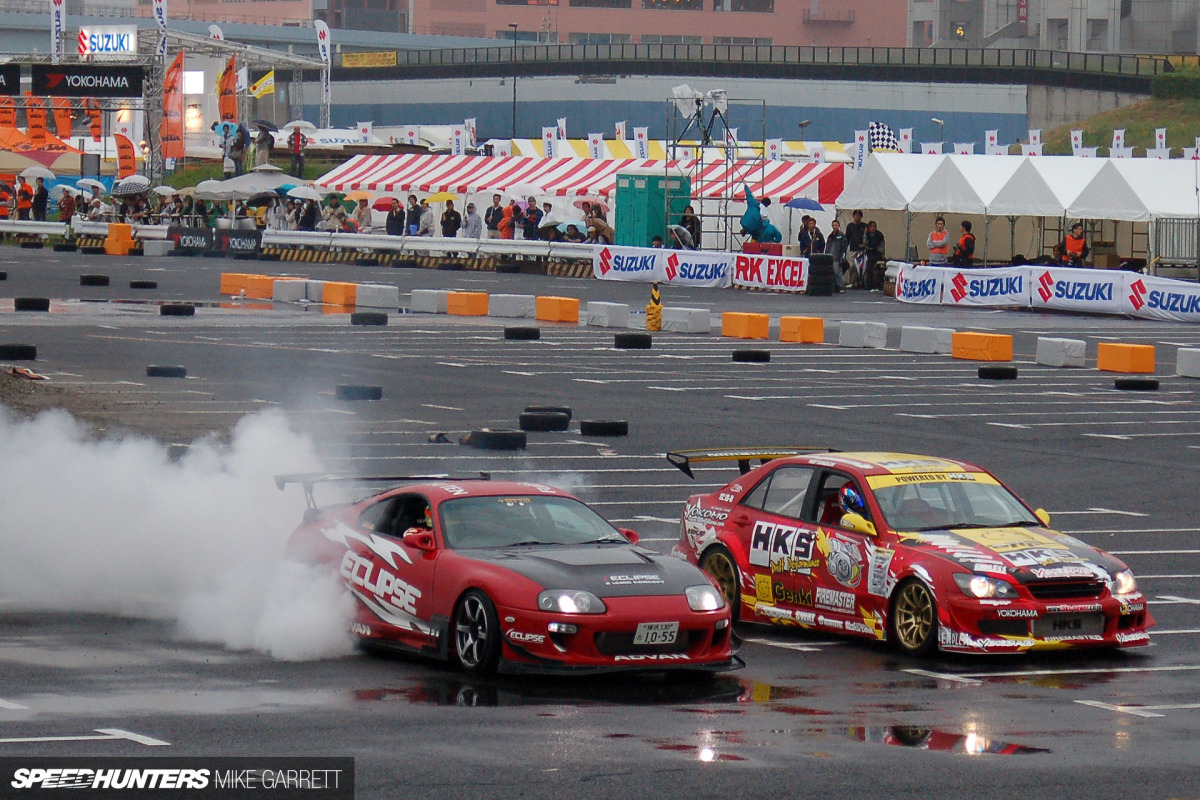 By 2006, drifting was already well into its global spread, but Japan was still the undisputed epicenter of it all. One rainy weekend we headed to Tokyo to check out a MSC event on the familiar Odaiba parking lot course.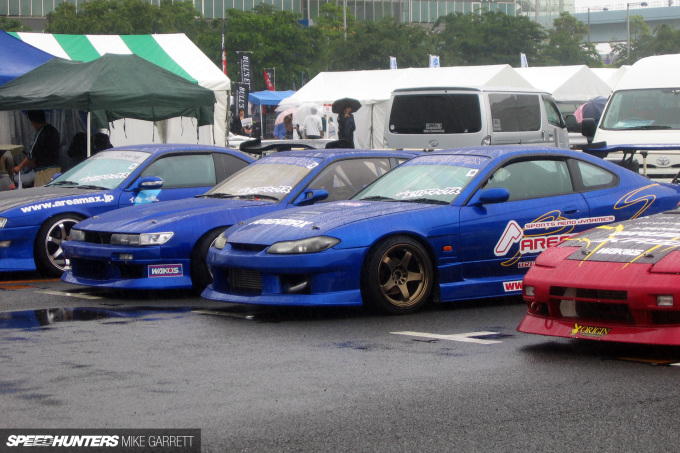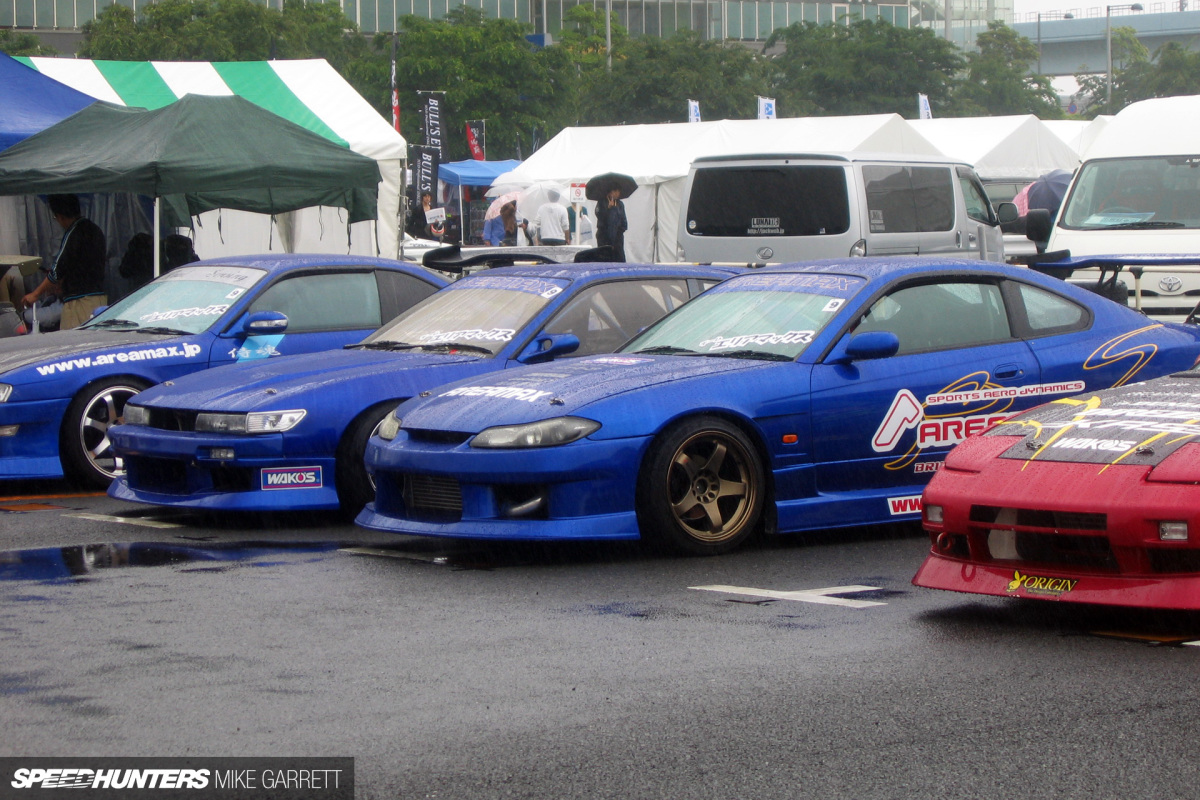 I'd been to D1GP events in California, but this was my first exposure to real Japanese drifting, and I was instantly hooked. It was every bit as great as it was portrayed in the videos.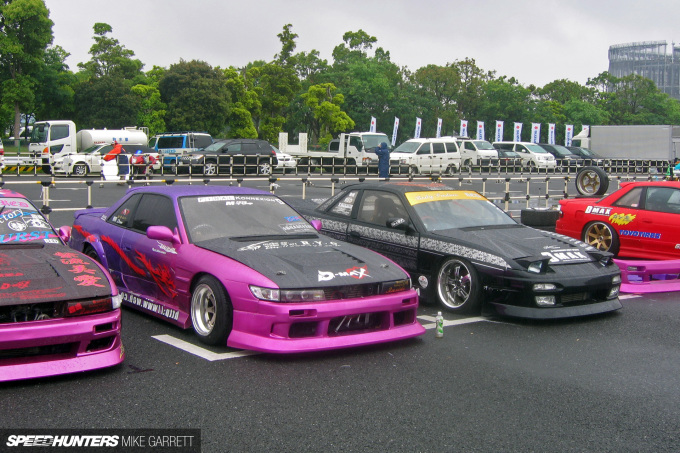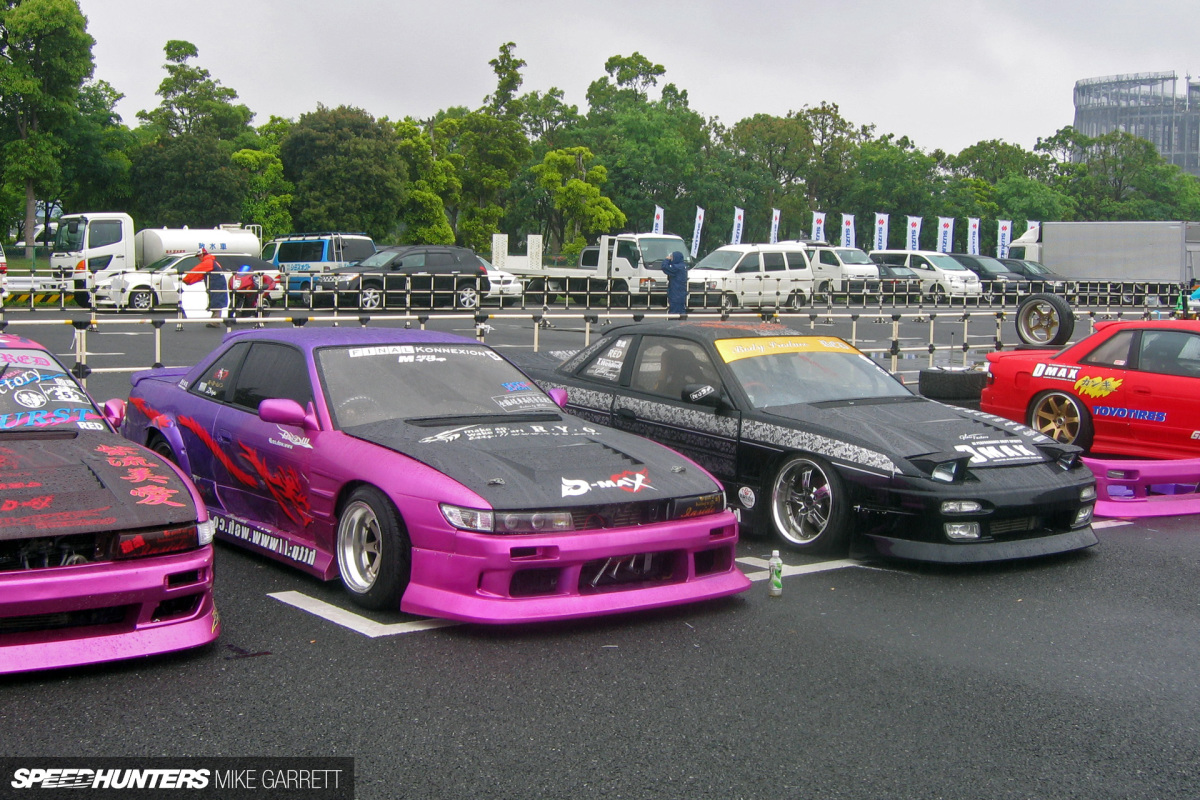 Among the drift teams competing in that MSC event was a certain Team BURST, one of Japan's most famous drift ensembles, led by Mr. Naoki Nakamura.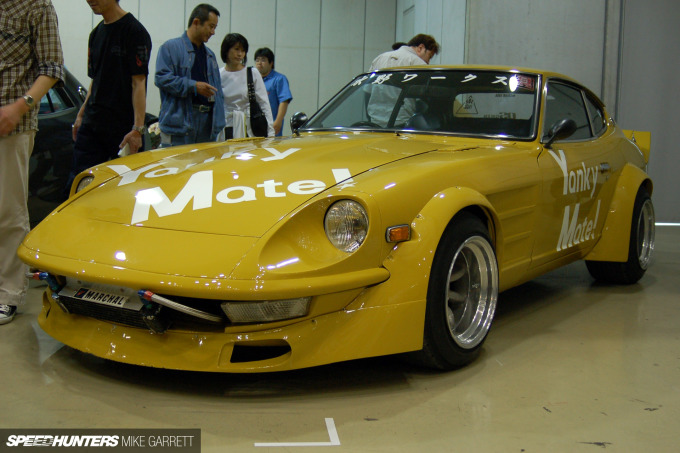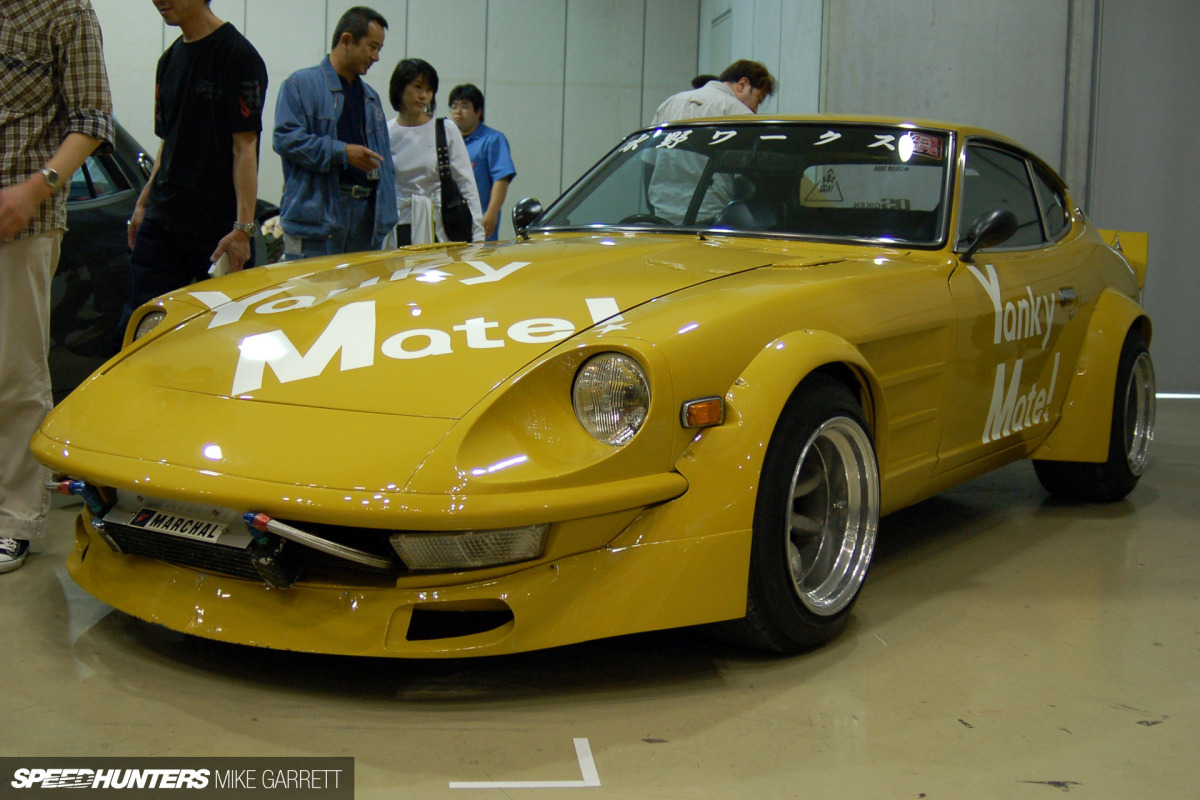 The same weekend as the MSC event there was also the Tokyo Nostalgic Car Show happening across the way at the Tokyo Big Sight.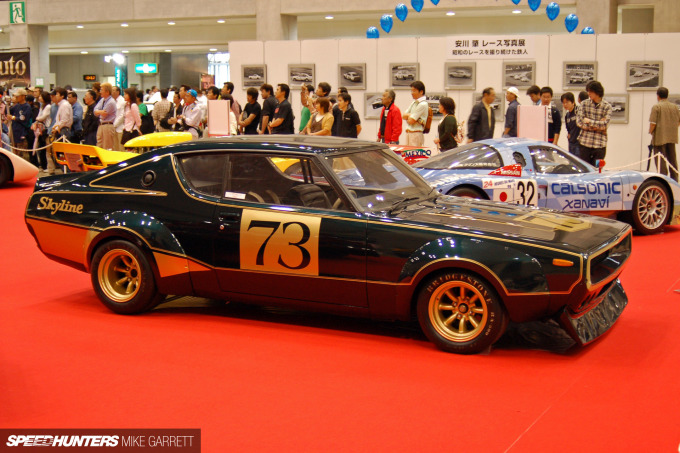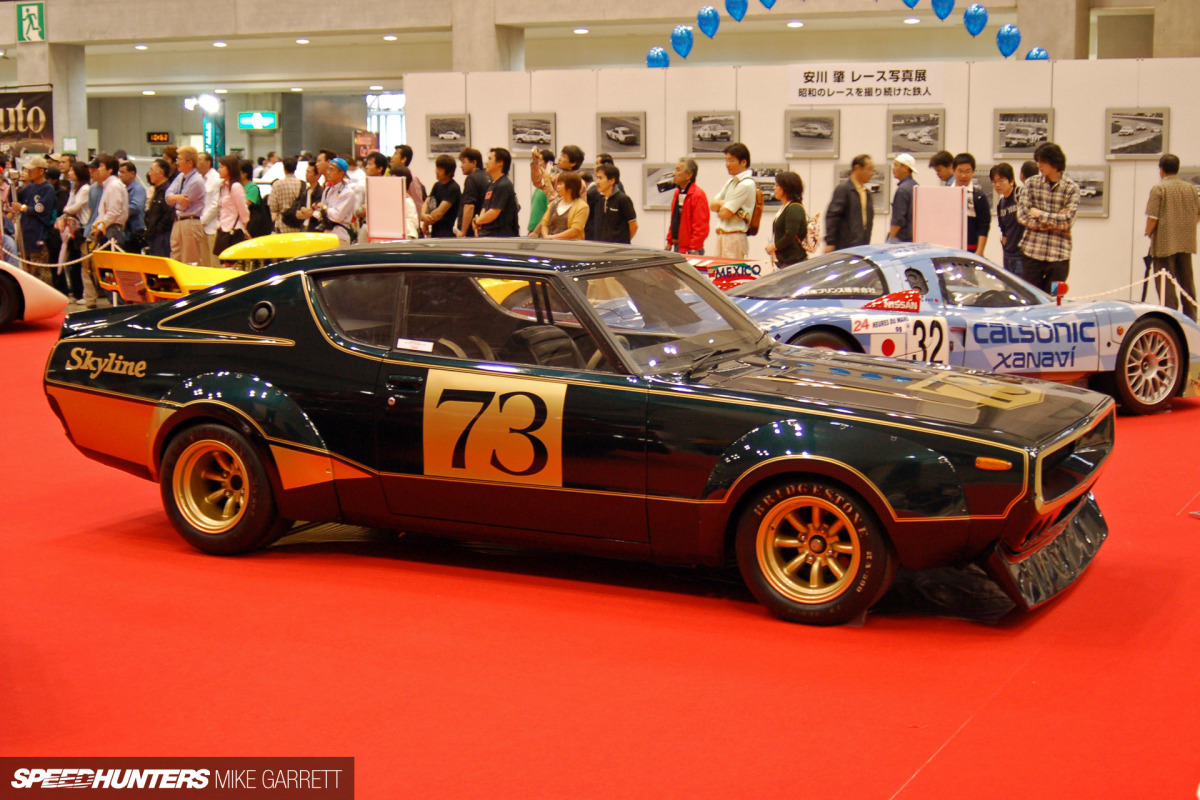 Cars like the Nissan Works KPGC110 Skyline Prototype were already legendary in Japan, but outside of the country these vintage machines didn't have the same following they do today. I was seeing so much of this stuff for the first time.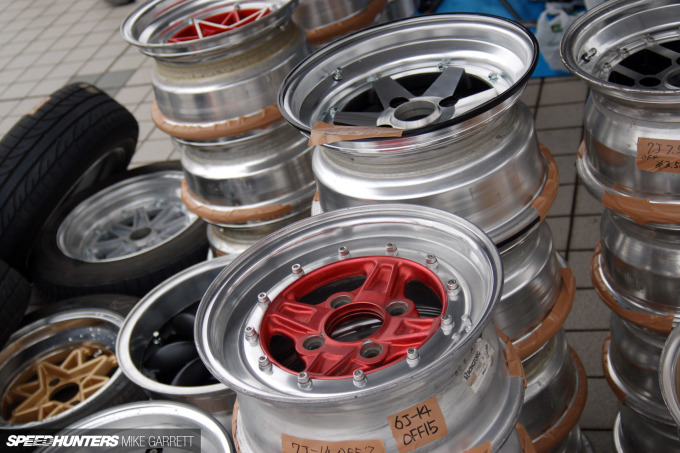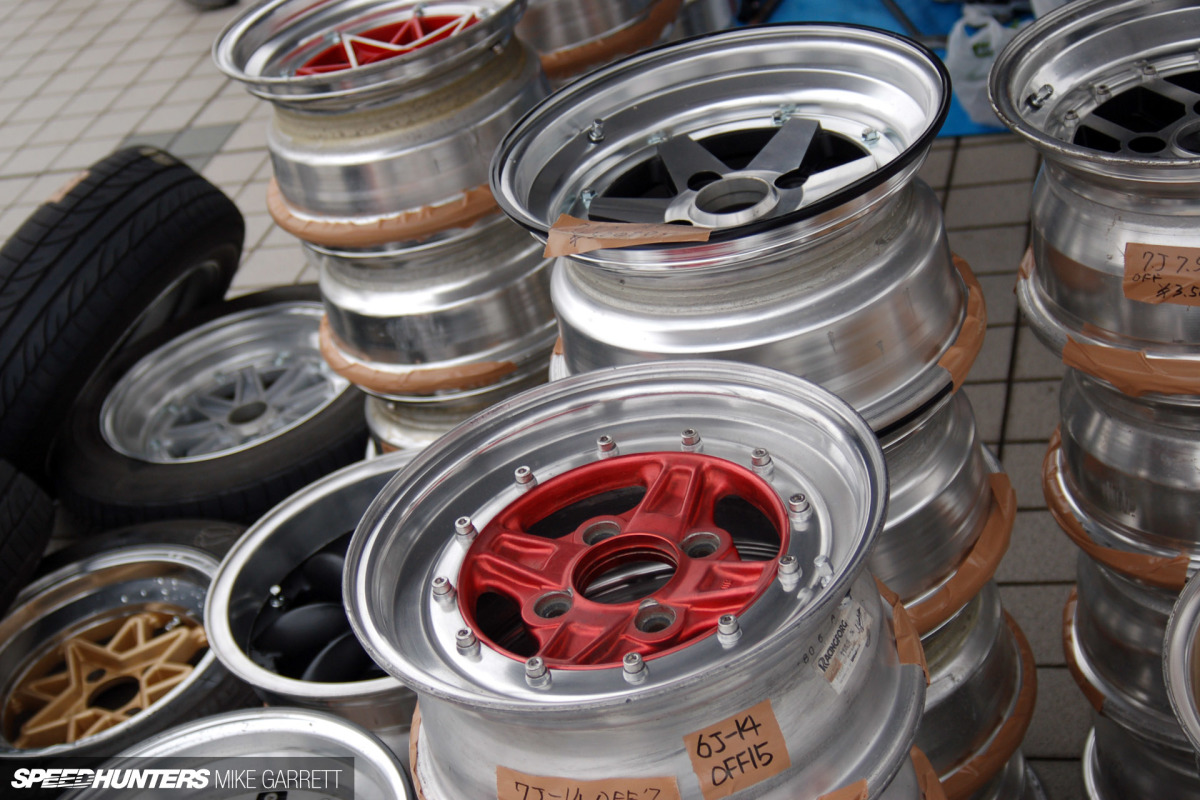 Along with the assortment of car displays inside the Big Sight, there was also a swap meet full of vintage wheels, collectables and other stuff I wanted to take home with me. I guess that part's never changed.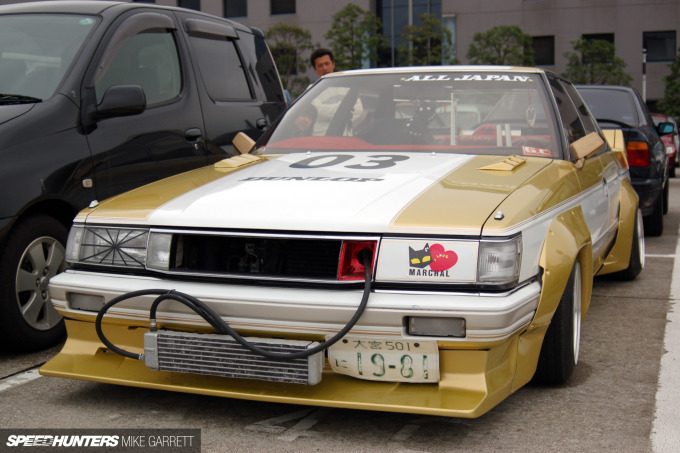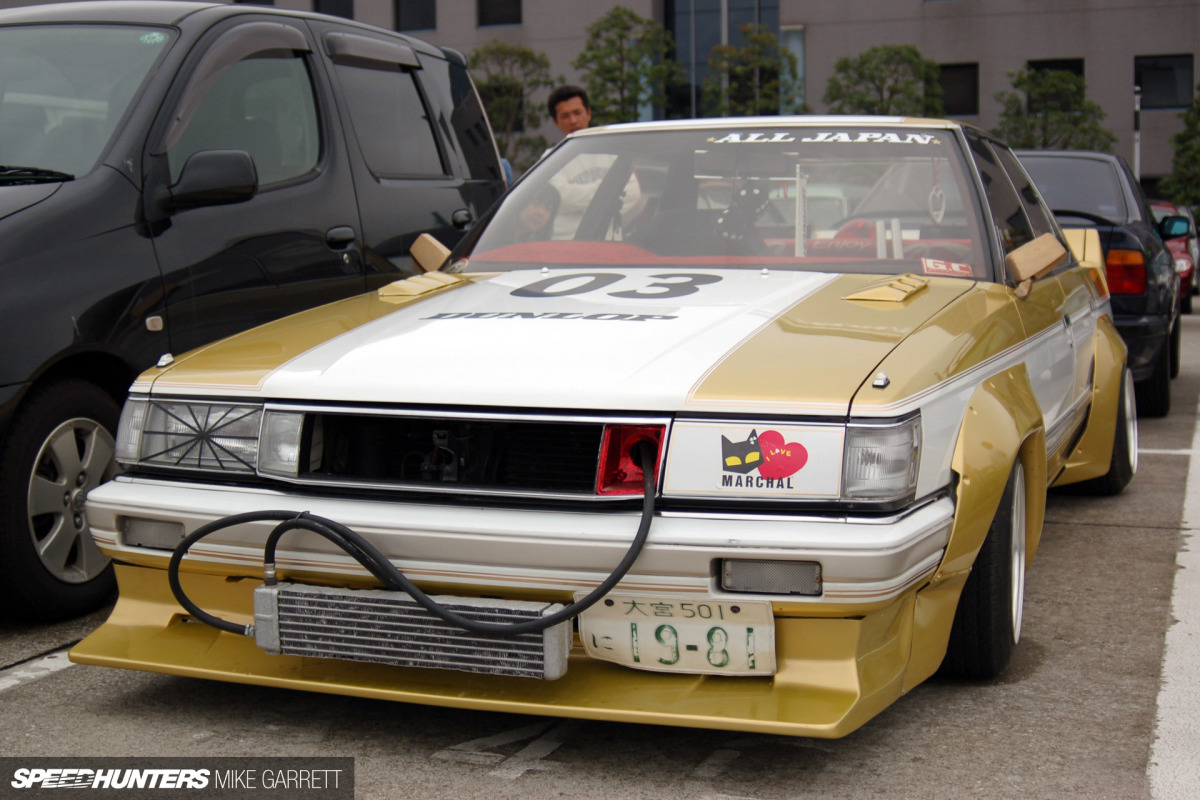 The parking lot of the Nostalgic Car Show was a happening place full of kaido racers, shakotan machines and other sects of Japan's kyusha scene.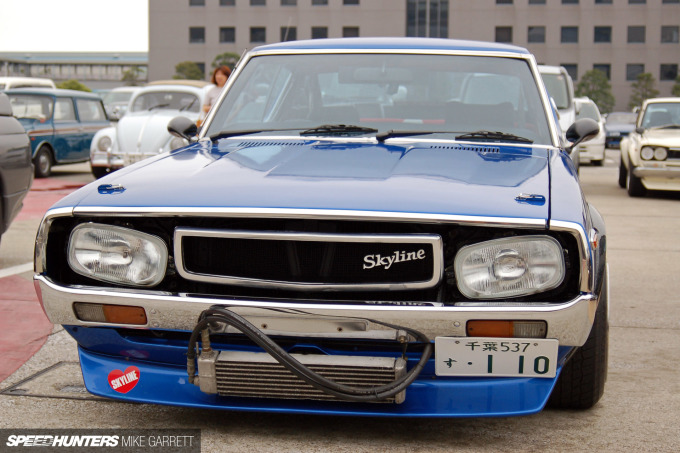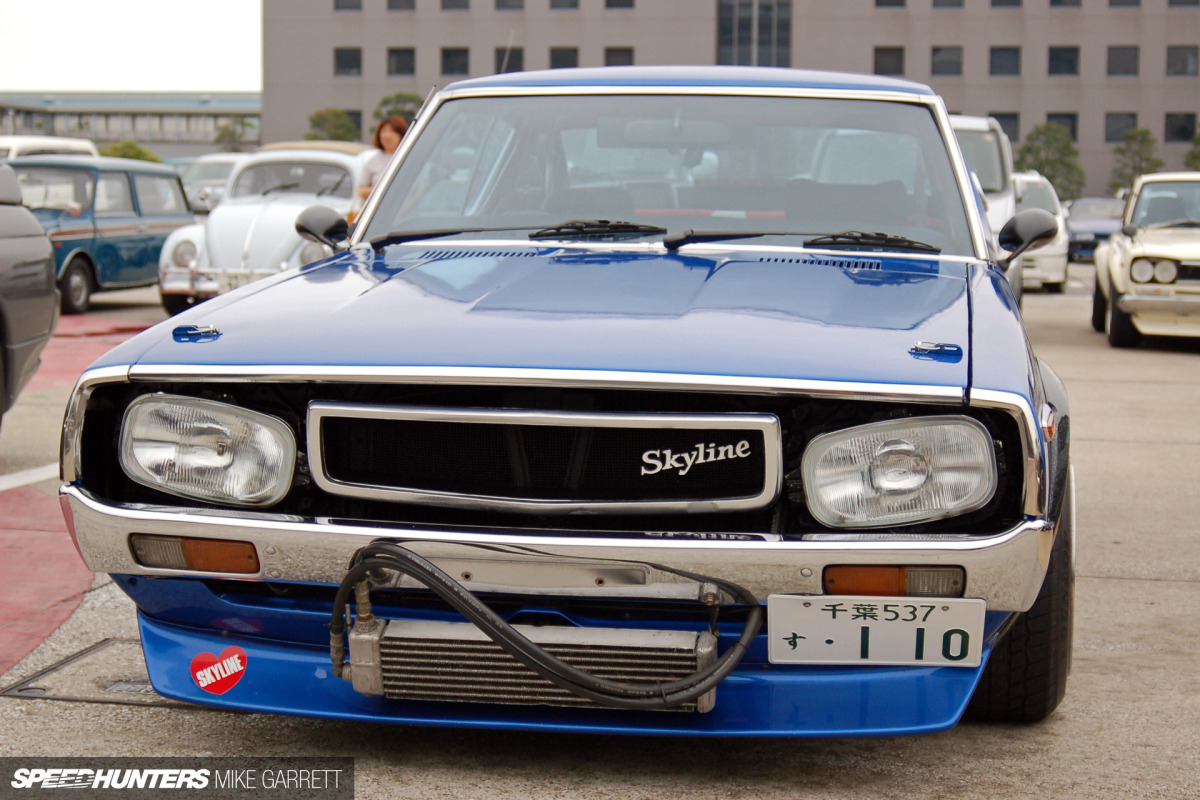 For me, so much of this stuff had never been seen outside of print magazines and low resolution photos on websites with super-long URLS. Up close and personal it was a revelation; something that ramped my appreciation for old Japanese cars up to an even higher level.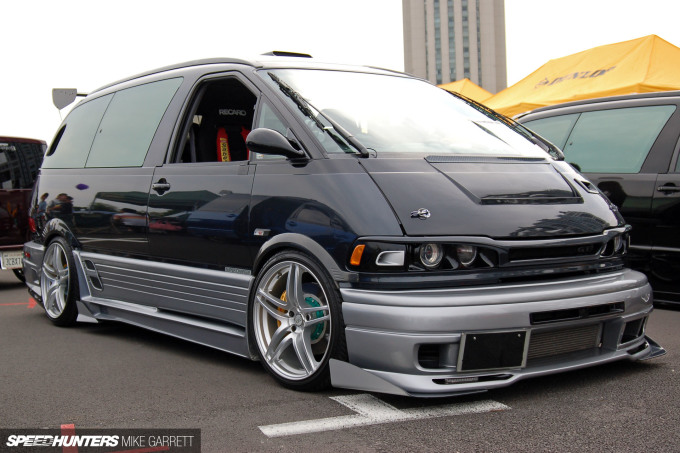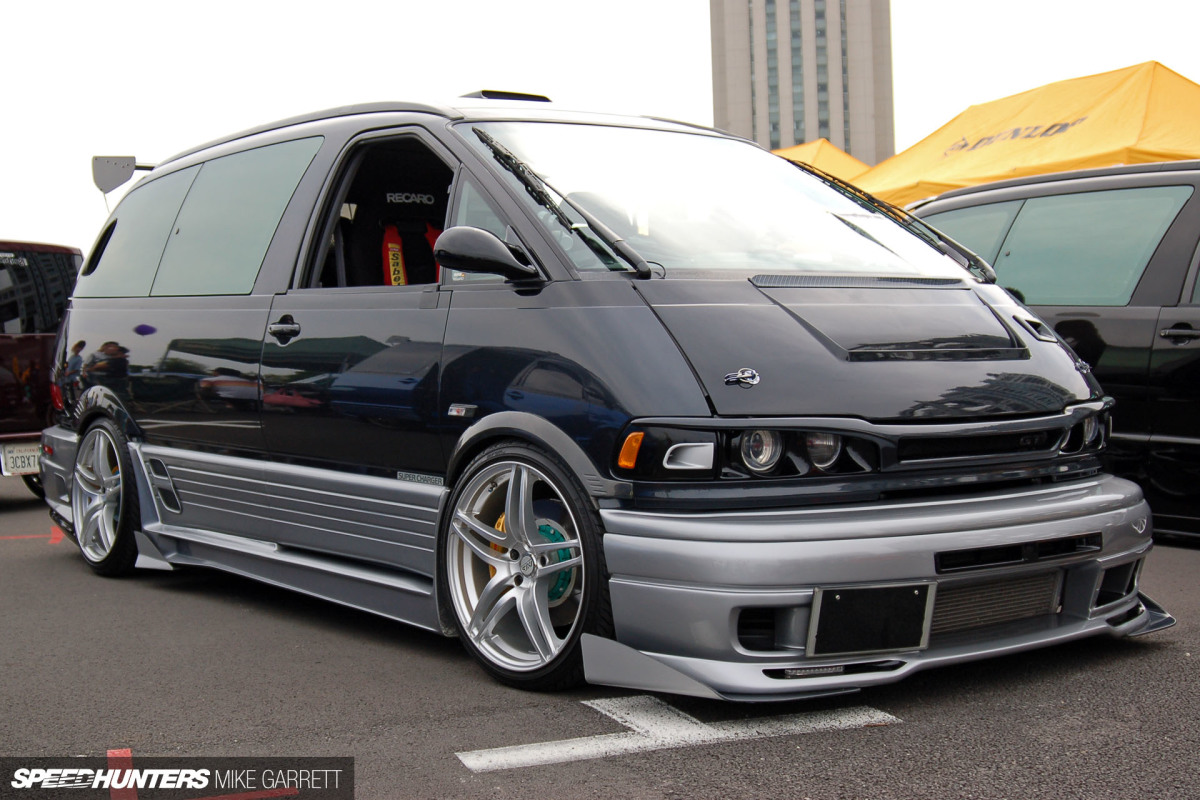 On another day I dropped by a 'dress-up' car show, also in Odaiba. It was here that I got to experience the cool and sometimes funky world of Japan's custom vans, VIP sedans and kei cars.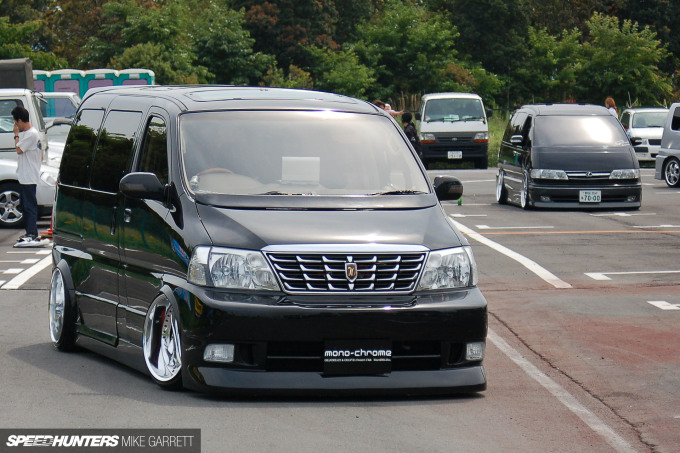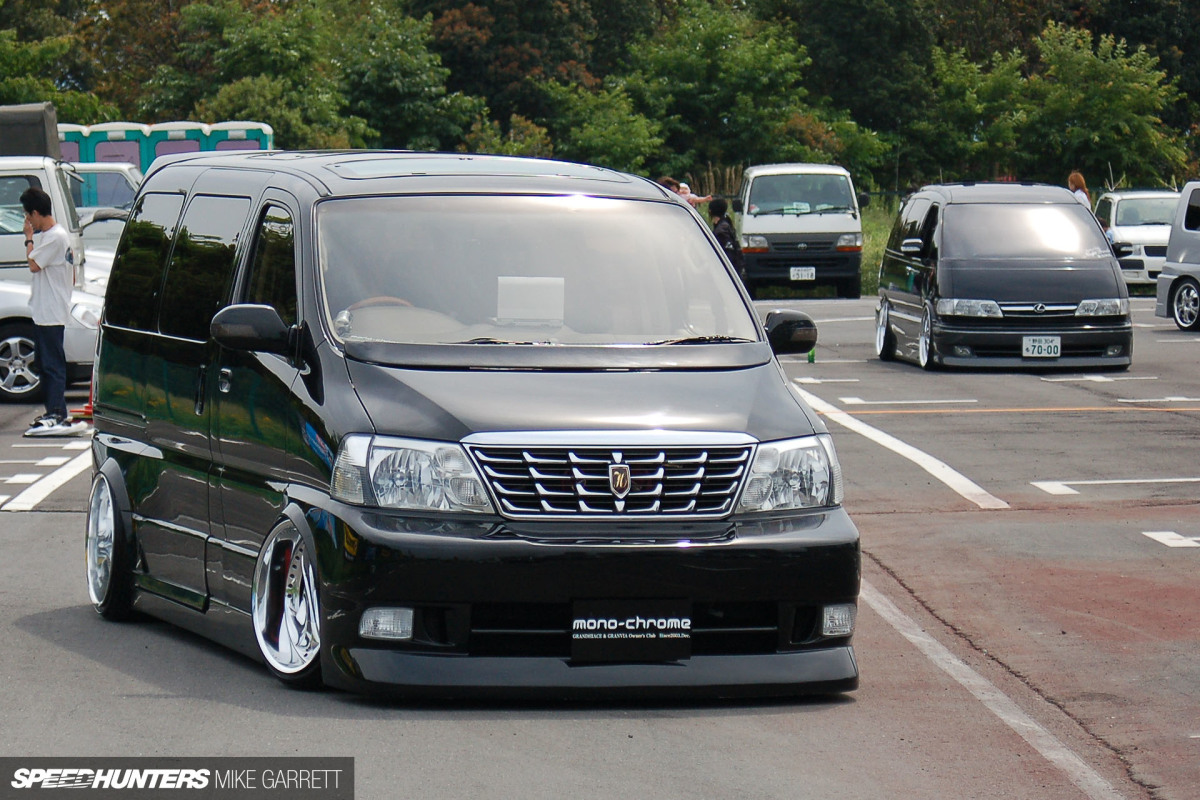 Looking at the photos today, it's interesting to see what's changed in the decade since. Some cars were heavy on the trends of the time, while others look every bit as cool today.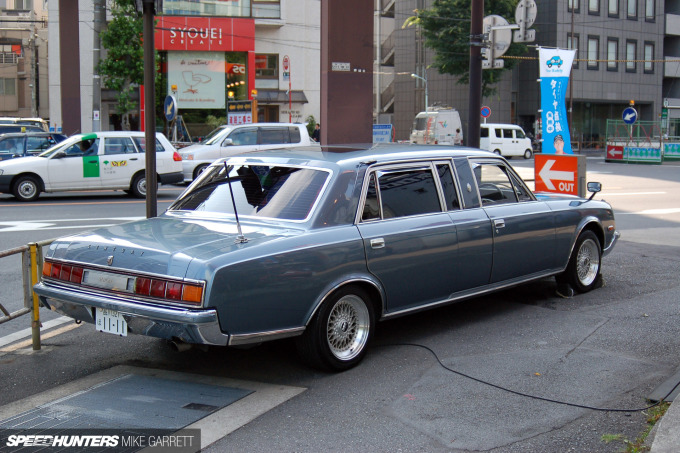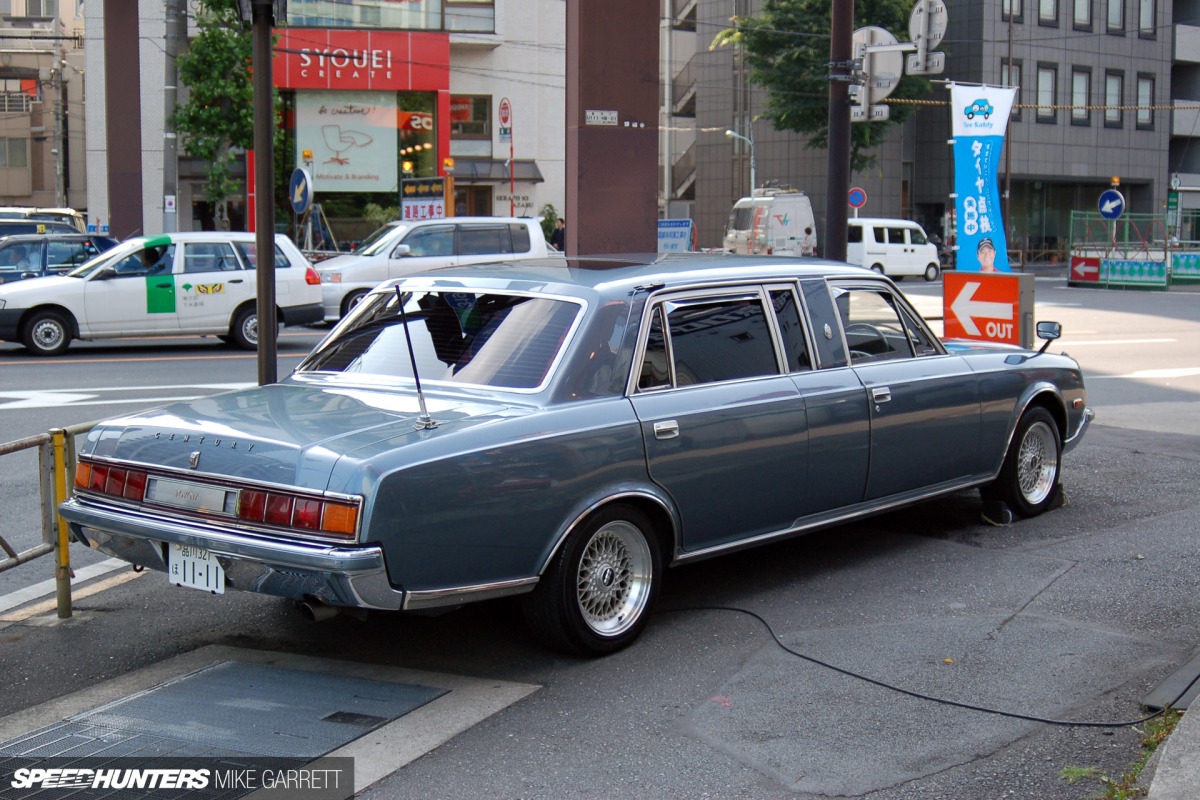 Aside from the event photos, my memory cards were filled with images of cars on random street corners and parking lots. Stuff like this Toyota Century Limo spotted in Tokyo.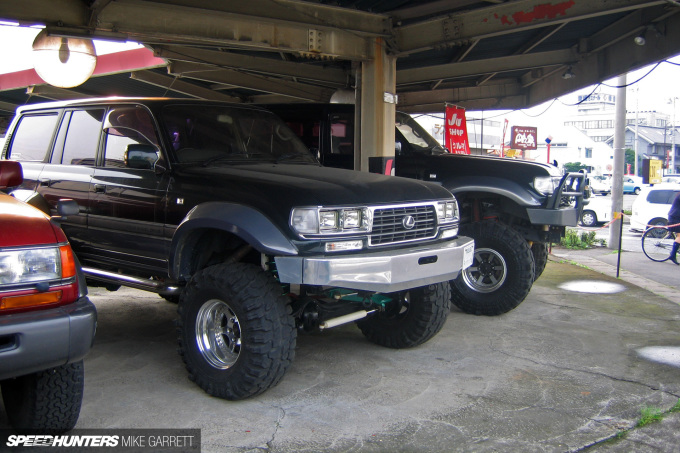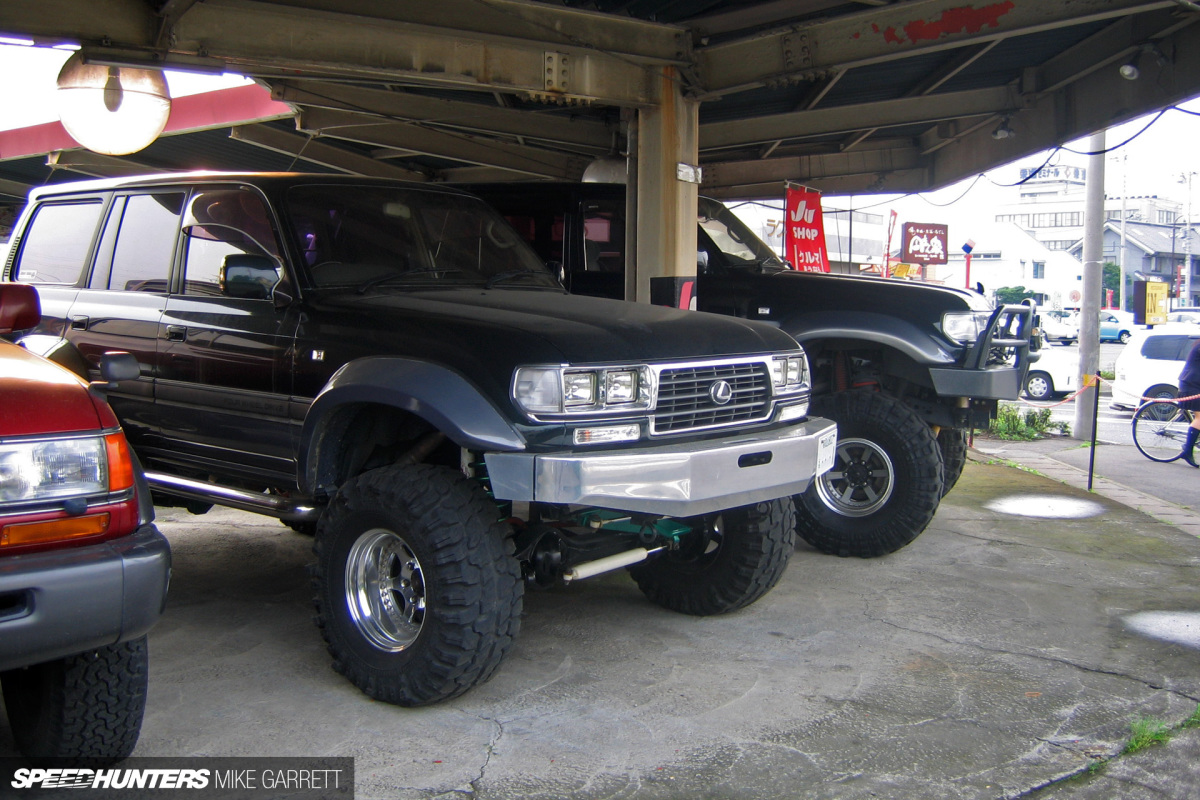 Or these lifted Land Cruisers at a dealership in my girlfriend's hometown.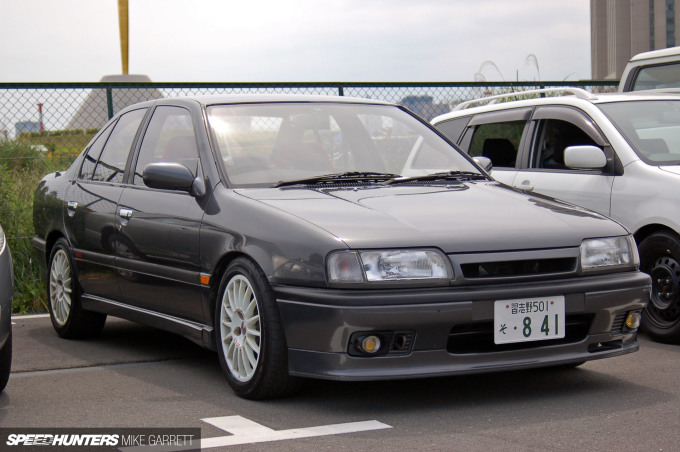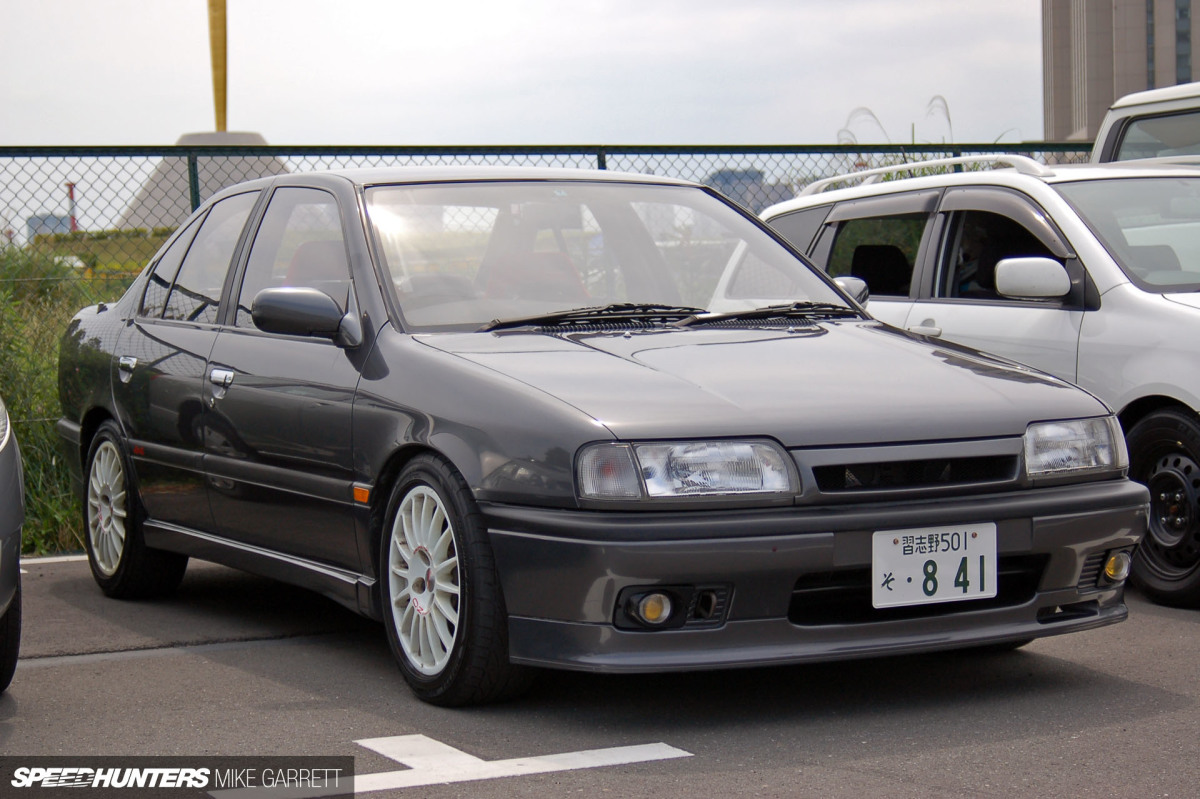 Even back then a P10 Nissan Primera was a car on my wishlist. Turns out it'd be another 10 years before I'd finally get one…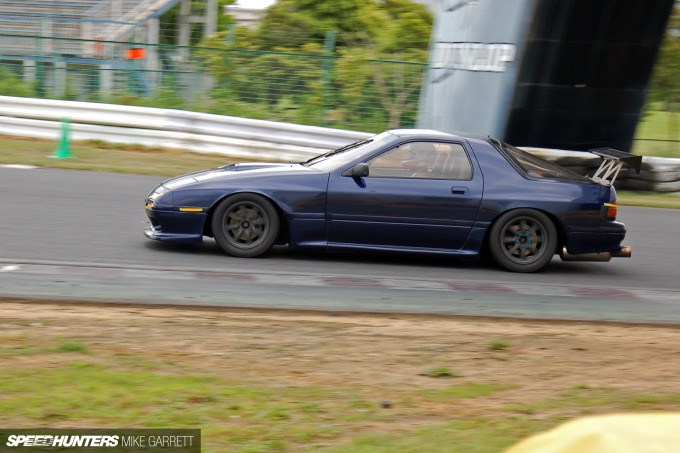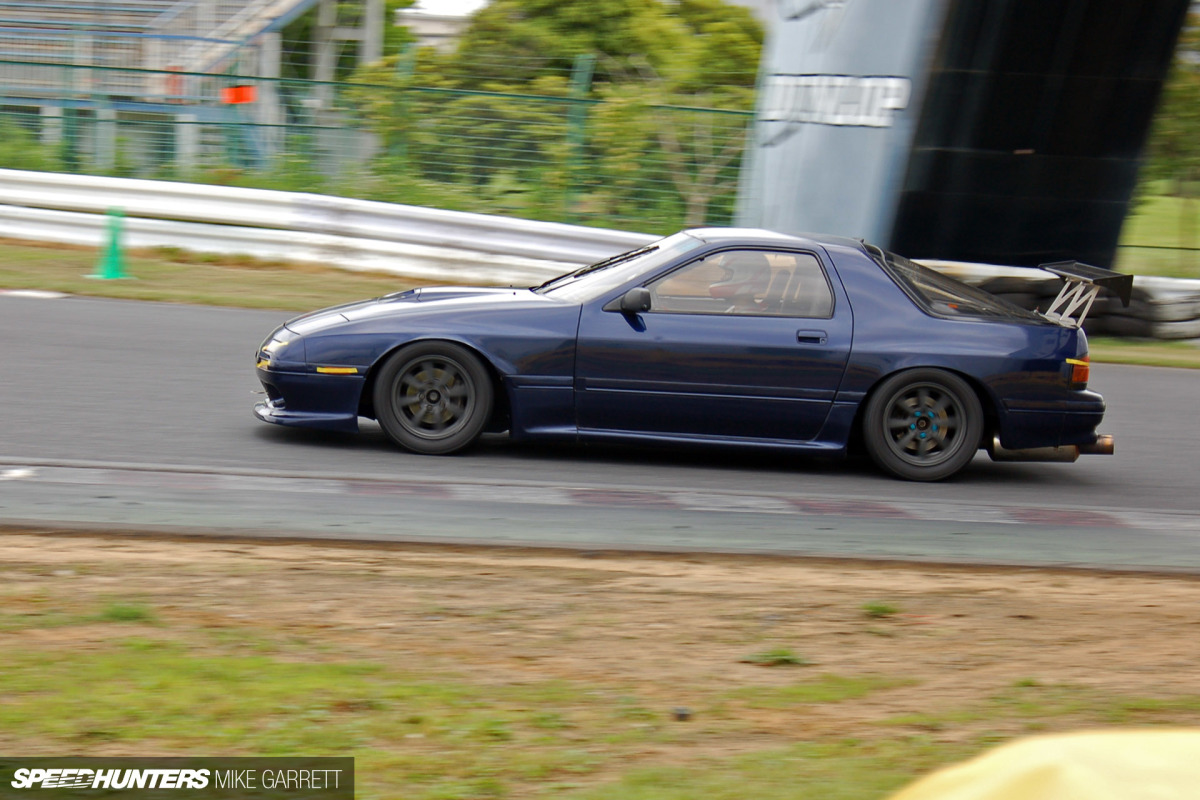 I didn't know it at the time, but that first visit to Japan ended up changing my life in some huge ways. First off, I ended up marrying the girl who was so kind to host me and help me navigate this unfamiliar place. Secondly, I loved the place so much that I decided to move there for a year after I graduated college. And third, I still had a ton to learn, but this trip planted the seeds towards writing about and photographing cars as a career.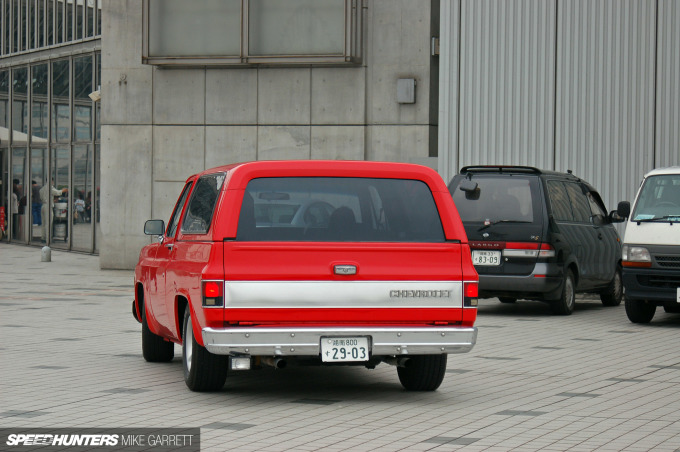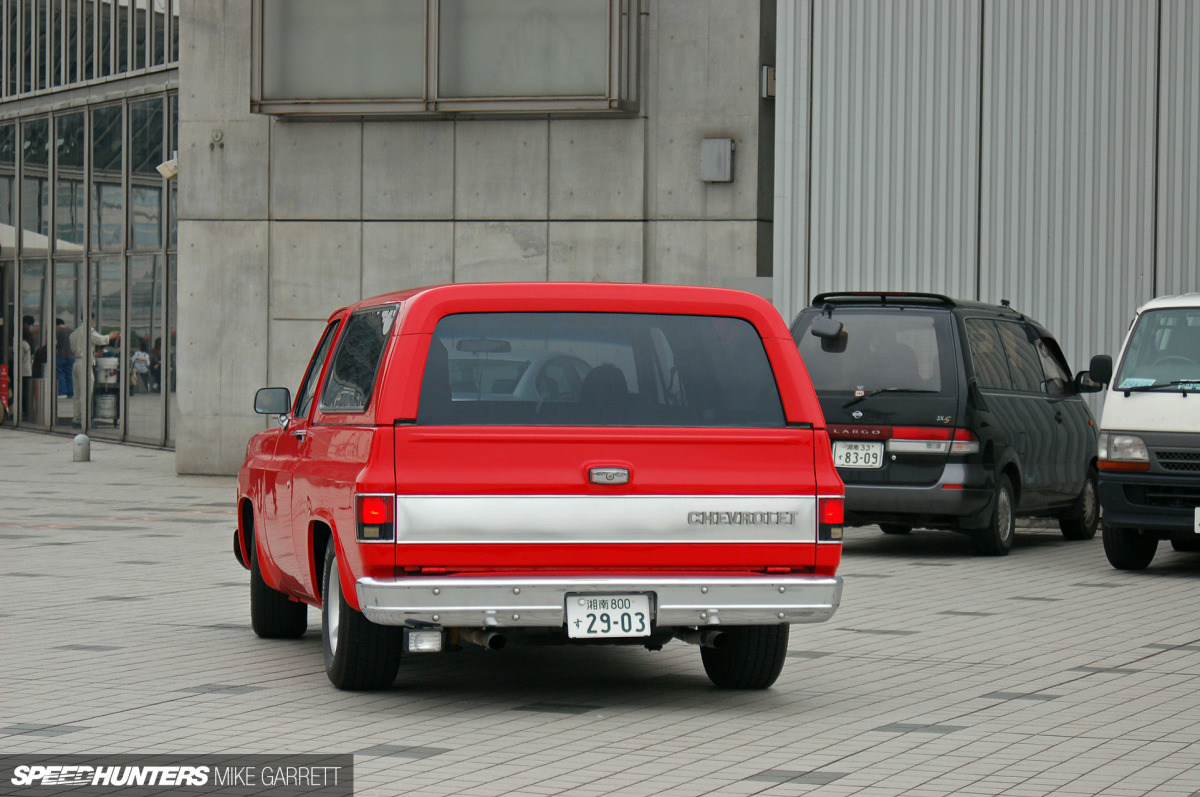 There was so much more that I wanted to do. I wanted to explore not just the famous parts of Japanese car culture, but also the less commonly seen stuff. The hot rods and lowriders; the radical wide-body Porsches with the words 'RAUH-Welt' on them; the weekend circuit racers; the hidden-away workshops – and so much more.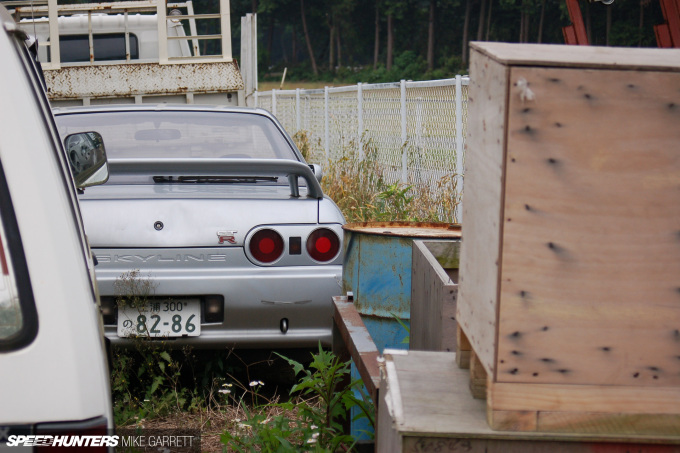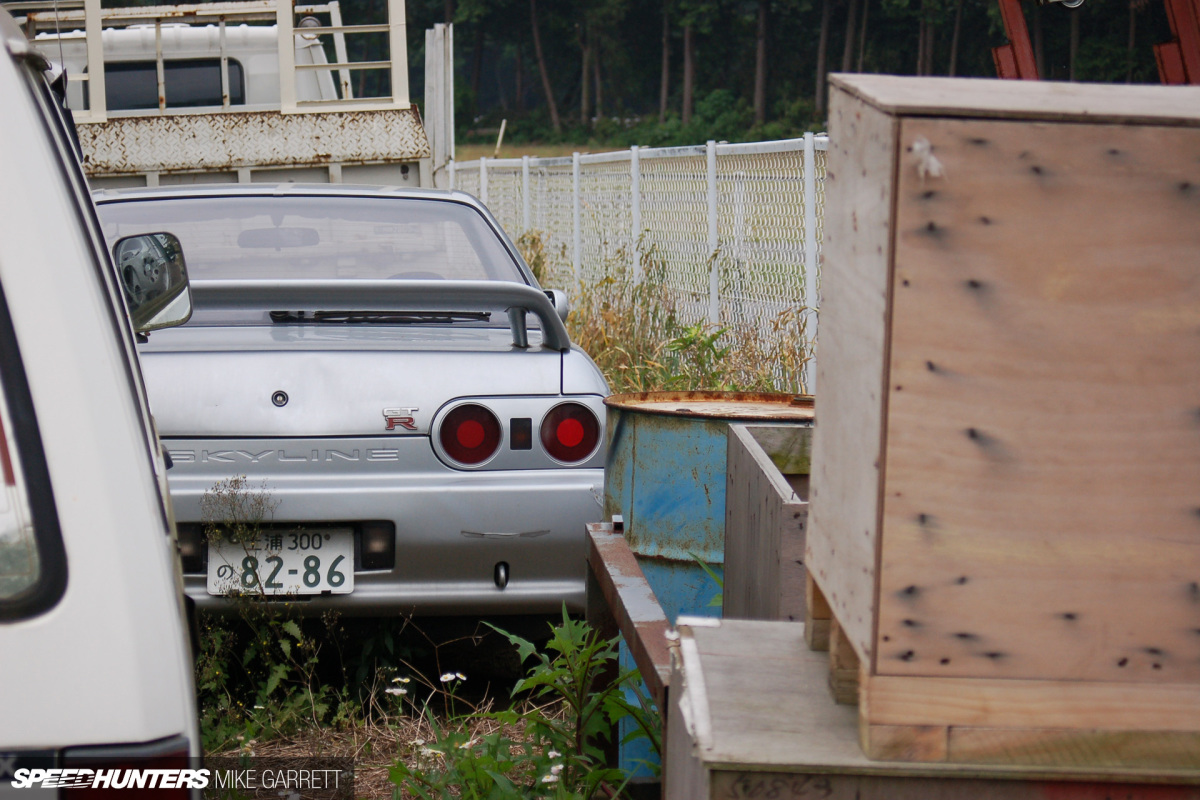 Soon after my visit, I started a simple blog called Auto Otaku where I posted stuff both from Japan and the US, and that eventually led to an opportunity starting some new thing called Speedhunters. The rest is history.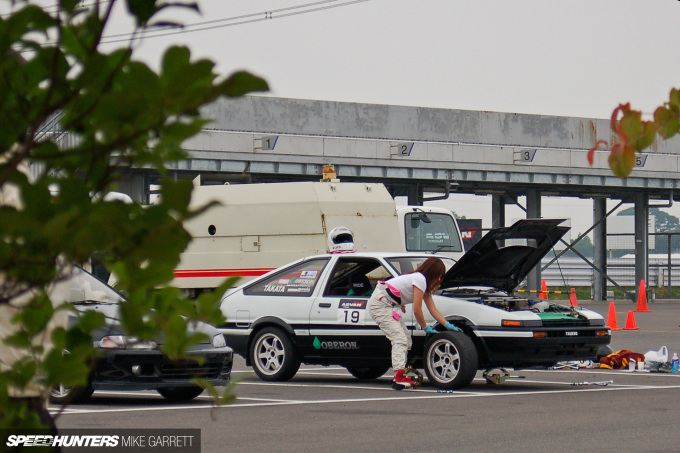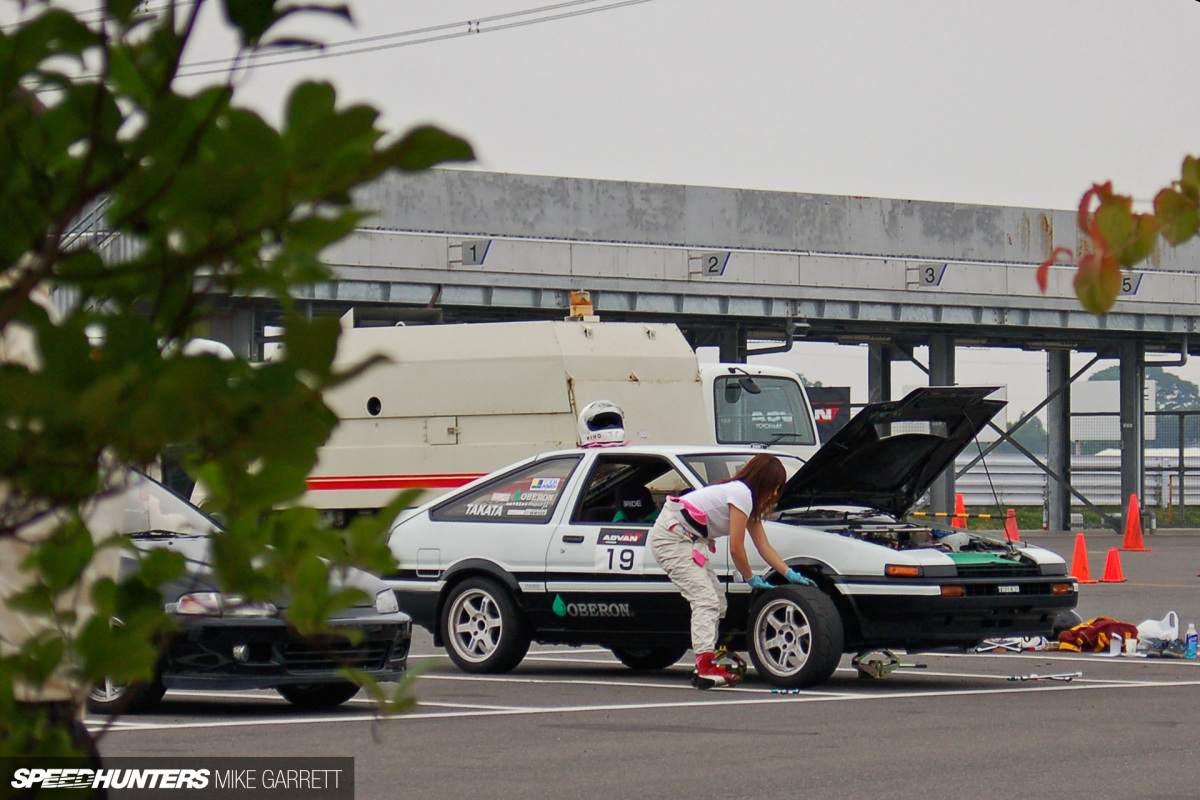 I'll never forget that first trip and the way it changed my life. Yes, I'm 10 years older now and have a lot of adult responsibilities I didn't have back then, but my passion and appreciation for Japan and its car culture has yet to wear off. I can't imagine it ever will.
Mike Garrett
Instagram: japanifornia
mike@speedhunters.com