How many flavours have we seen 180SXs presented in? Too many to count.
For a model that's been around for a quarter of a century, it's only normal that owners have attempted to keep their cars aligned with the times. While we enjoy seeing how people continue to rethink what has become a somewhat legendary rear-wheel drive base, at the same time it's refreshing to see 180SXs approached in a more unique fashion.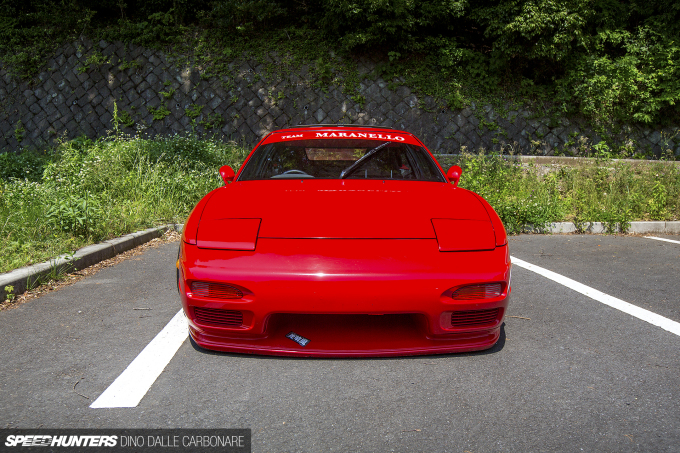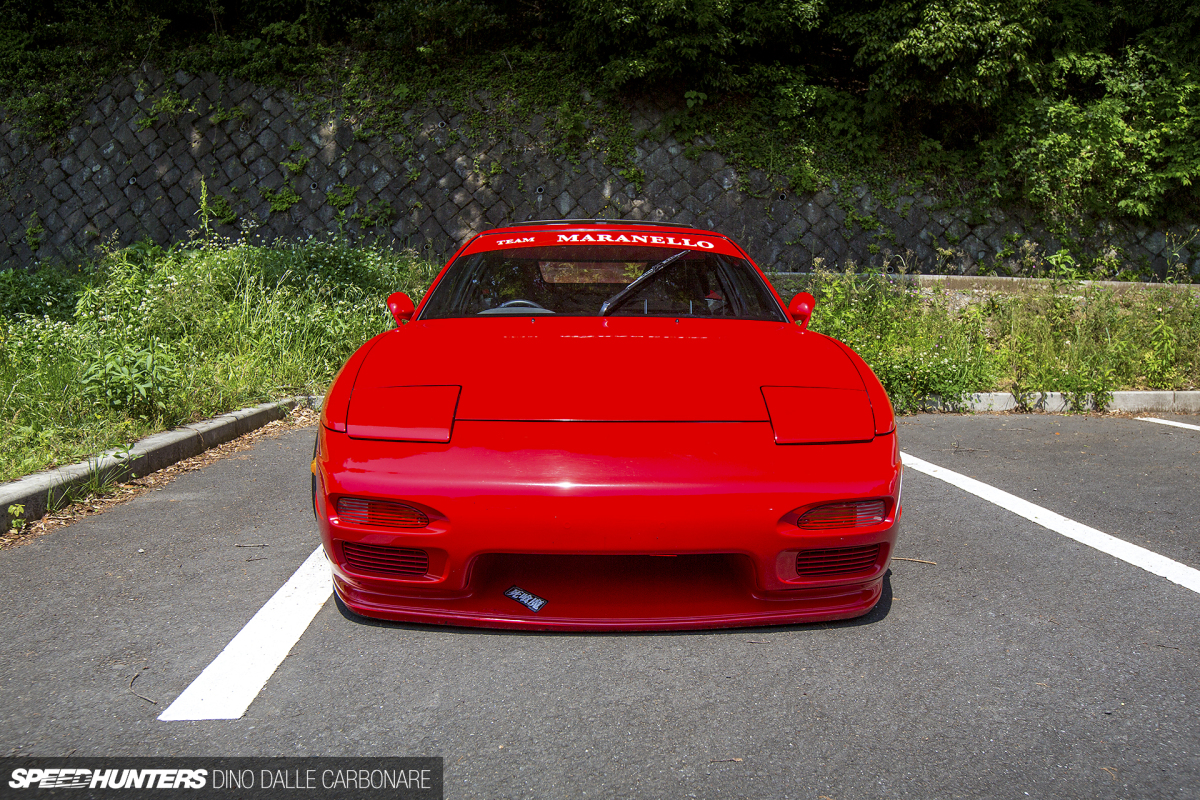 Case in point: this RPS13 that I came across at last weekend's Sagamiko Skyline Meeting.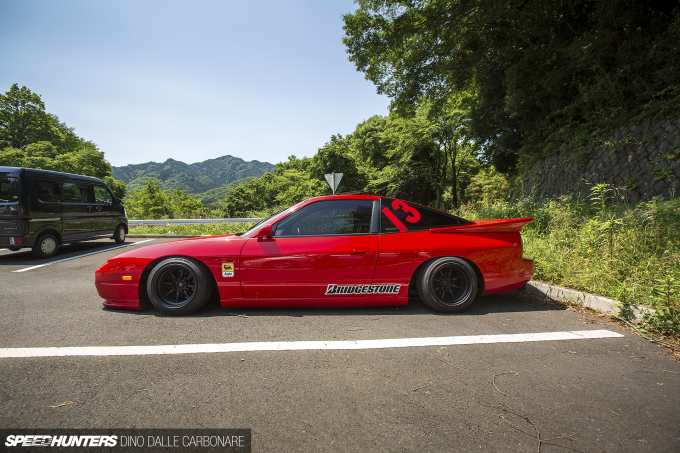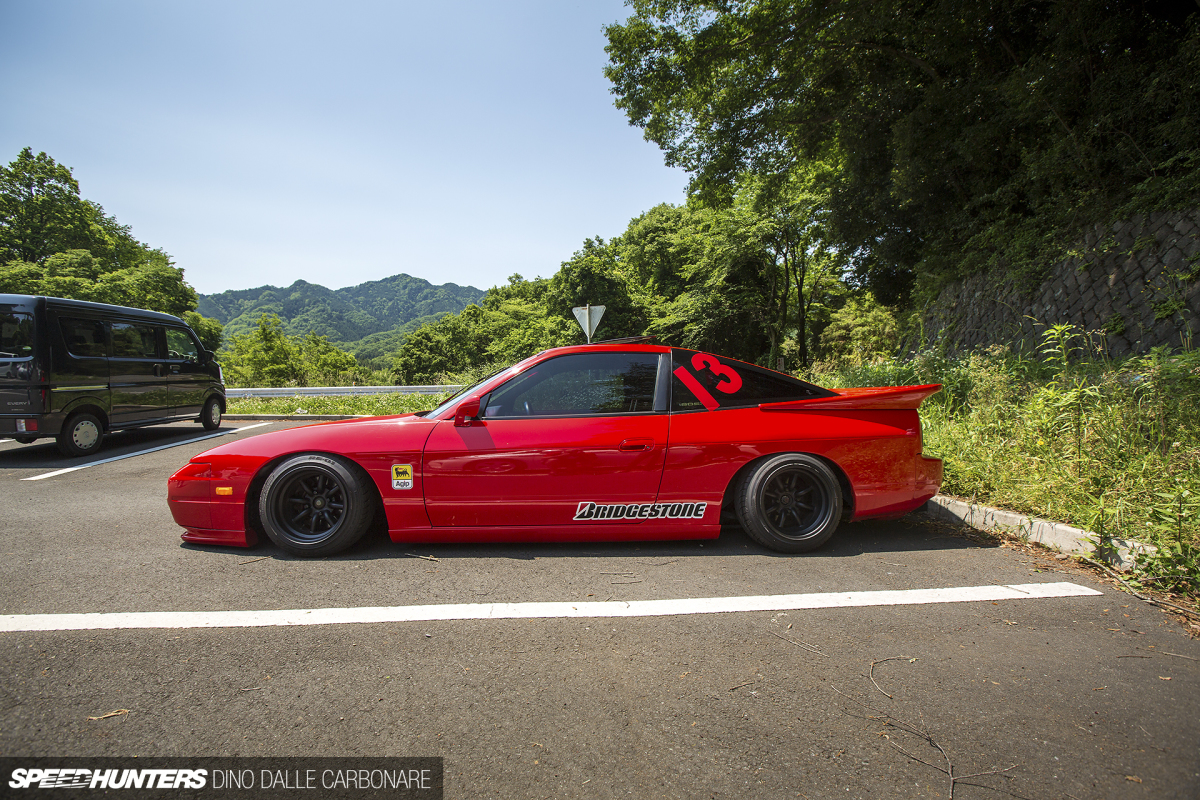 This is how a lot of guys back in the early-to-mid-'90s were approaching their 180s; simple aggressive lowering and a cool set of wheels went a long way to getting the car to look its best. The owner of this particular example has added a few cool details along the way, like a front lip and skirts.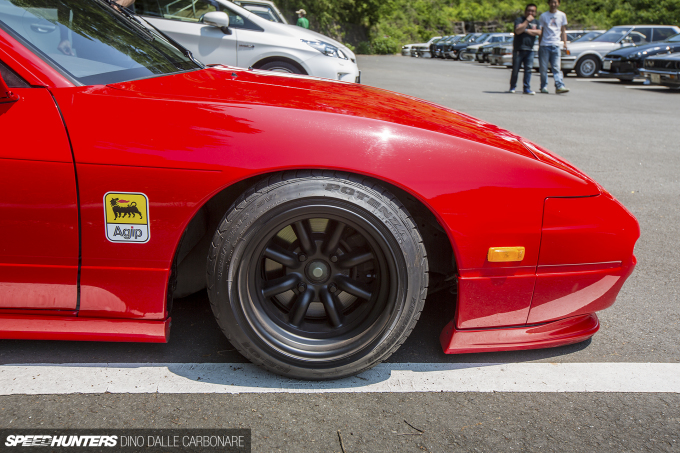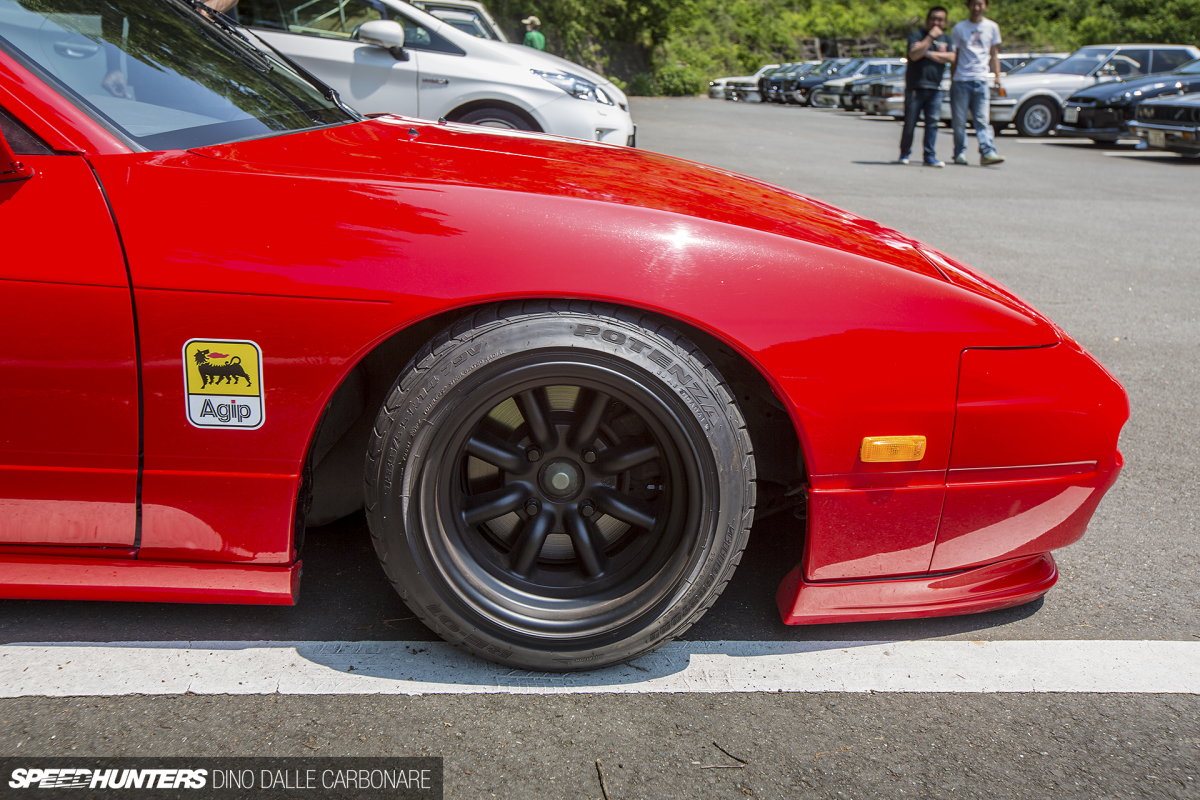 The 14-inch Watanabes are a well chosen addition too. With stretched rubber along for the ride, they help tie the car into an era of cars that was only a generation gone at that point in time; a sort of nod to say that the coolness of those years hasn't been forgotten.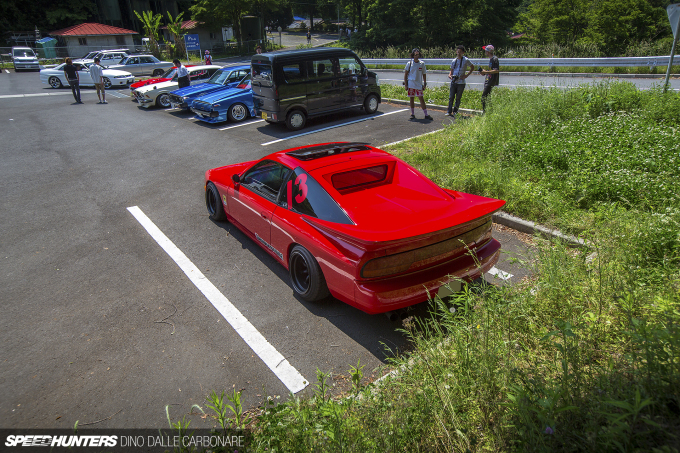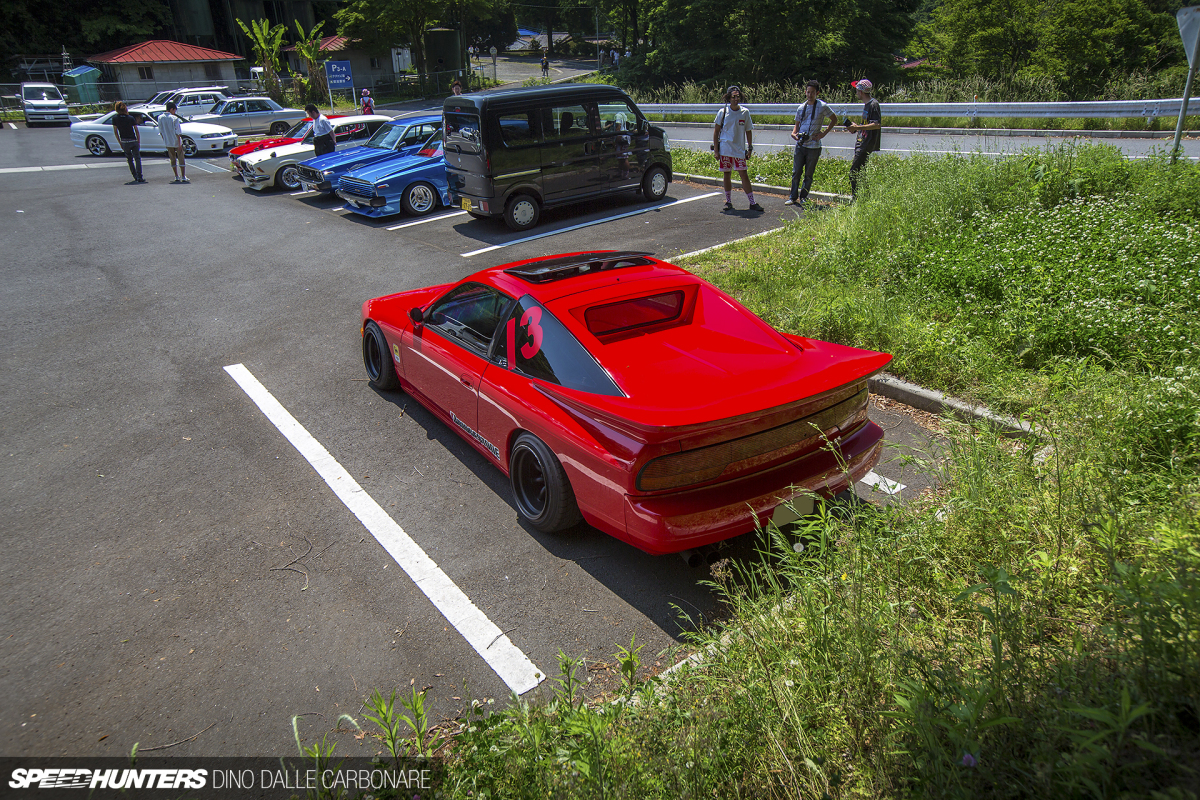 It makes even more sense at the back, with the hatch that characterises the rear of the 180SX having been replaced with a speedster-like conversion piece.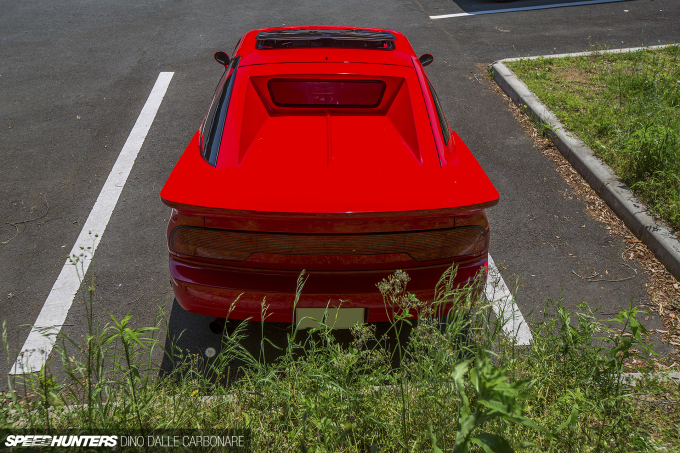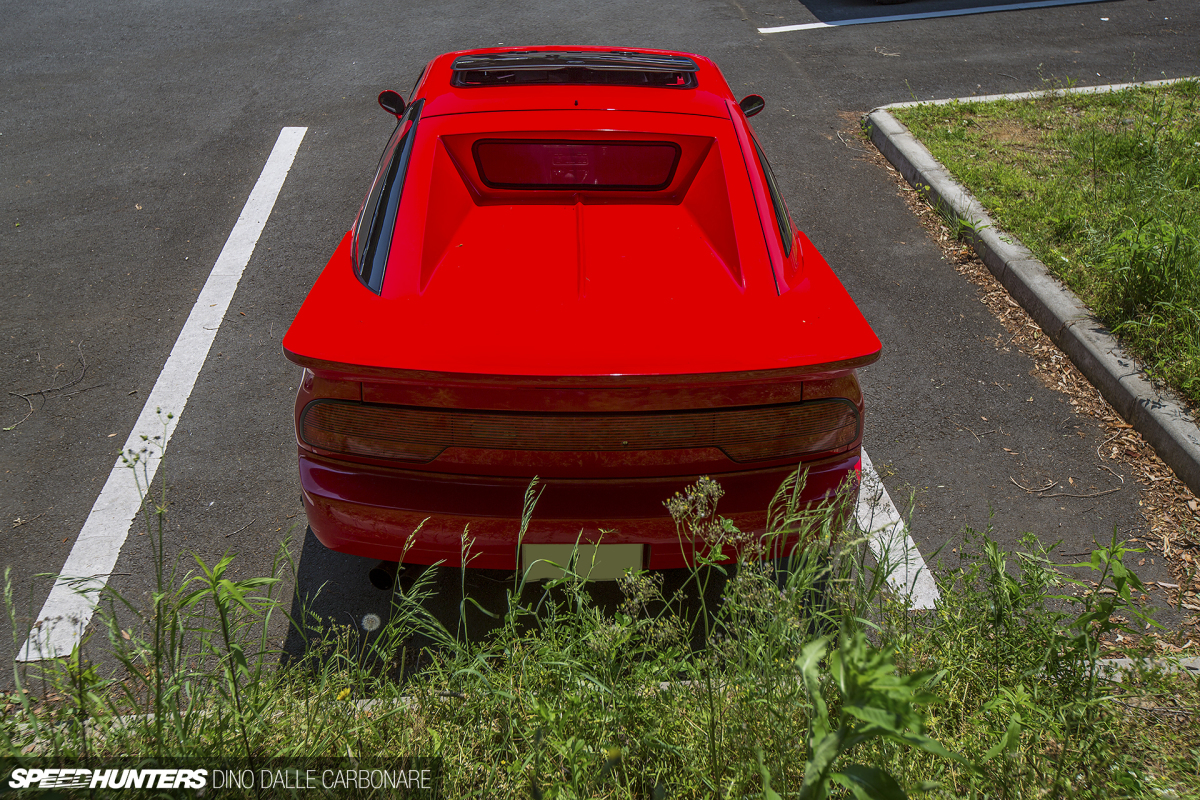 The small vertical glass and that flat extended area carved out of what used to be a smooth, flowing rear end, now resembles that of a Kaido Racer S30 Fairlady Z or similar. It's all mated to a wrap-around moulded spoiler; again a popular detail from the era. The zenki rear taillights have been hidden with strips of red tape that make them camouflage better with the exterior's deep red paint.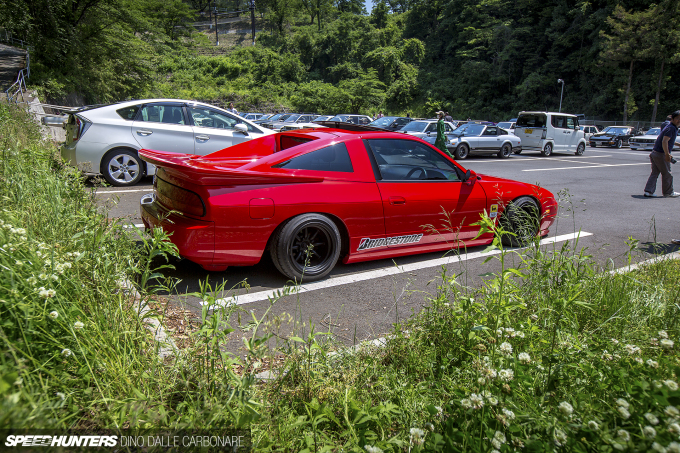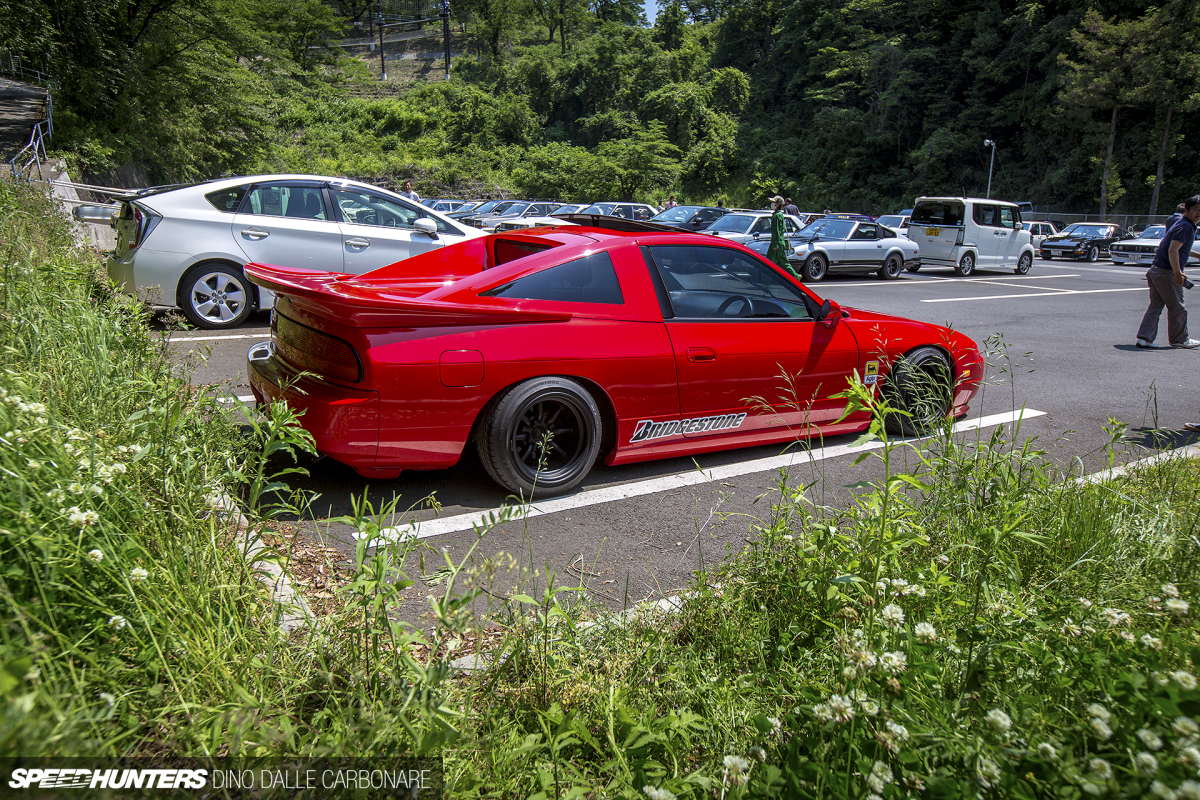 Then there's the Agip stickers on the front fenders and the 'Team Maranello' windscreen banner – a nice, albeit cheeky nod to Ferrari.
A variety of details and flavours help create what may well be the most spot-on 180SX I've come across in the last few years. So remember, thinking outside the box can win you big points!
Dino Dalle Carbonare
Instagram: speedhunters_dino
dino@speedhunters.com