WTF Is That?
Before I delve into the Fitted Friday IV judging experience, I want to share what just might be the most random encounter of my Speedhunters career so far. First, let me set the scene…
It is beautiful Friday morning in Sydney; it's almost winter time but the sun is still shining and it's pleasantly mild. We're in the middle of set up for Fitted Friday at Sydney Dragway and all morning we can hear the gentle sound of low-powered single seaters running next door at Sydney Motorsport Park. I wouldn't say it was sudden, but there was a distinct change in the sound coming from the direction of the circuit at one point later in the morning. I wasn't the only one that noticed it as someone else mentioned that they must be running an ex-F1 or similar car. We didn't really think much more of it.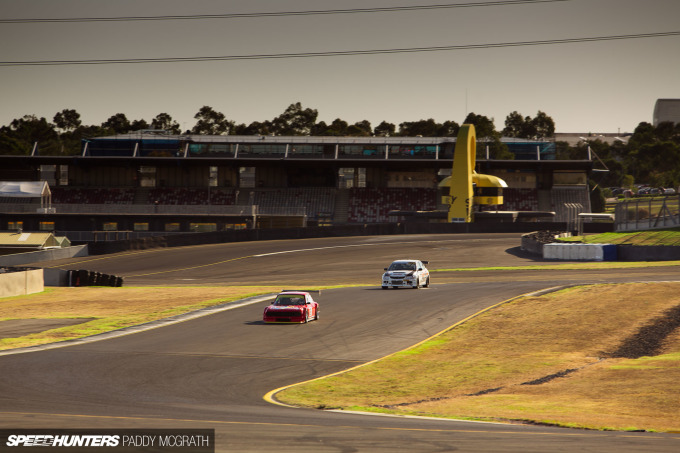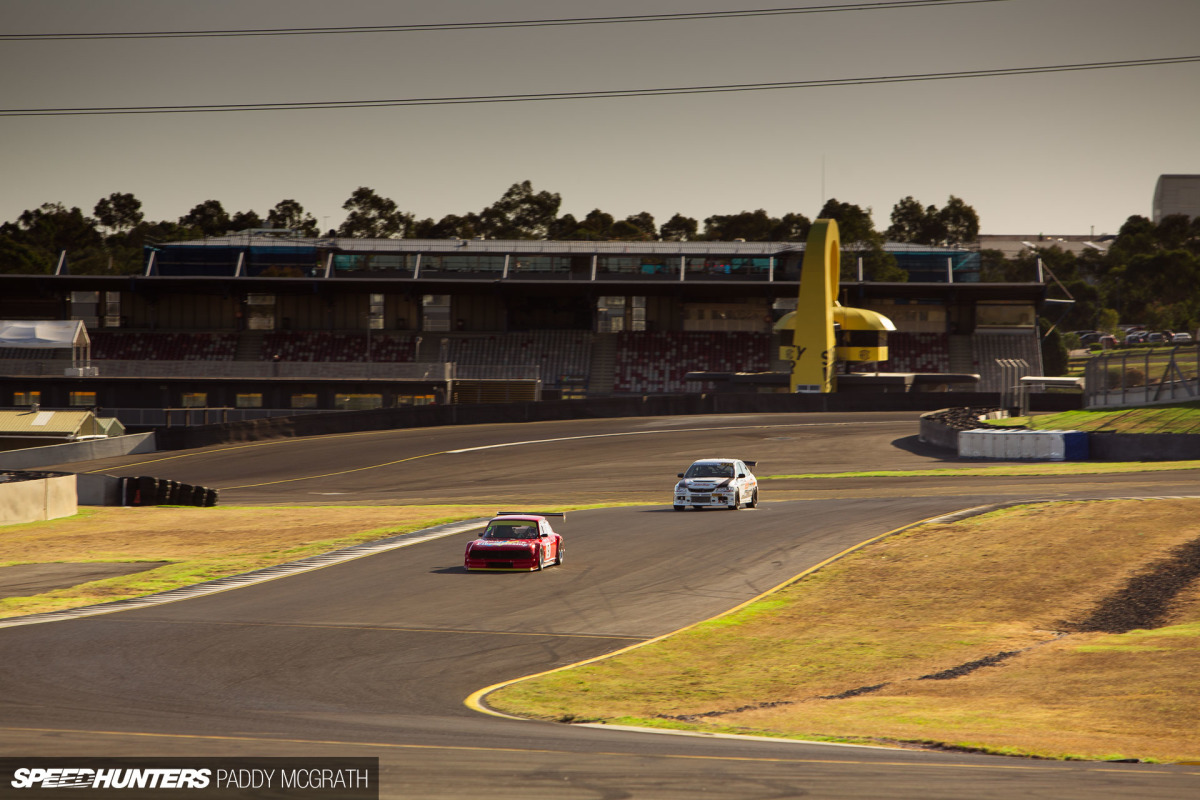 Until lunch time. A few of us headed to the track to grab something to eat at the cafe located in the paddock, a short walk from where we were working that morning. We must have timed it perfectly because as we reached the track, the same sound emanated from the paddock as it was leaving the pits. Curious, we headed trackside to see what was creating this incredible sound.
There was a strange grouping of cars on track though. A relatively stock-looking but race-prepped MX-5 was being hunted down by a Lamborghini Gallardo Super Trofeo race car, followed by an ex-V8 Supercar amongst a plethora of other vintage and modern machinery.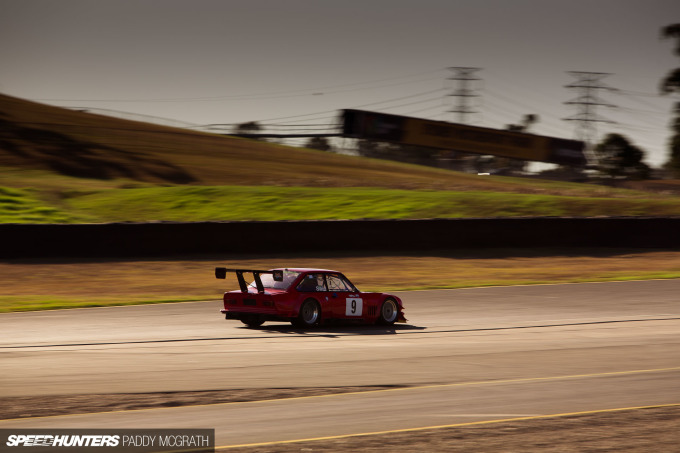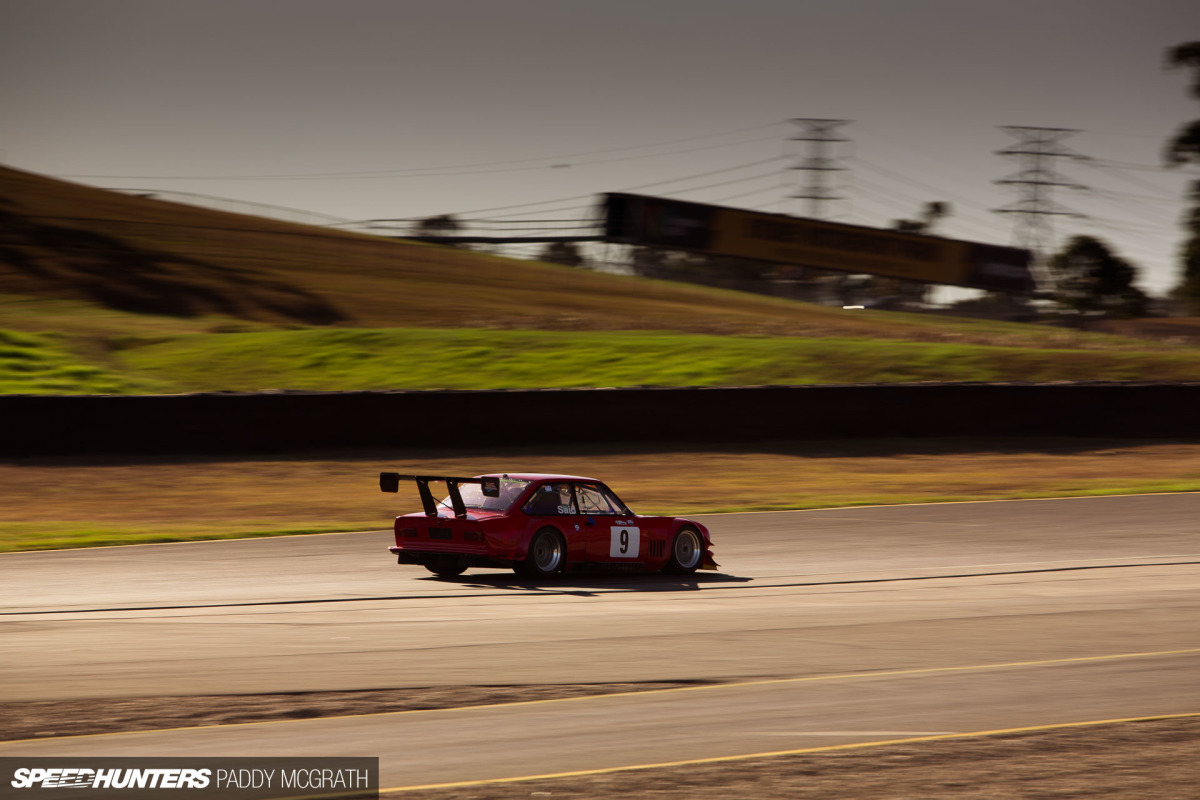 It was obvious it wouldn't be a single seater, but I don't think we were quite expecting the now clearly rotary sound to be coming from this, a Fiat 124. Curiosity piqued.
This video won't win any Oscars, but it should give you an idea of what we heard. And it sounded even crazier at full throttle somewhere out the back of the circuit. For good measure, I've dropped another video I managed to find on YouTube into the bonus chapter below.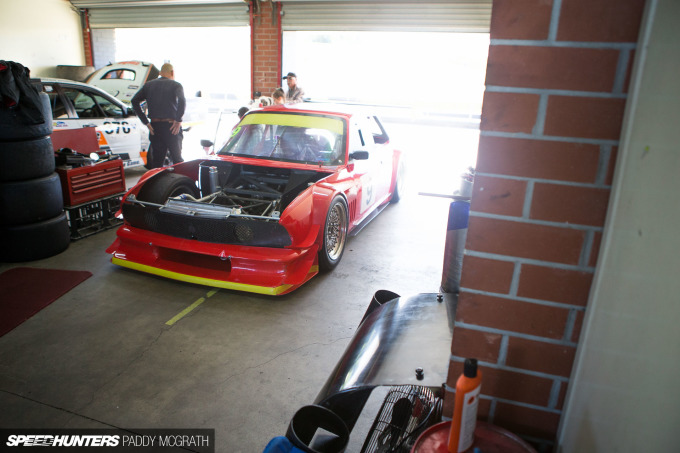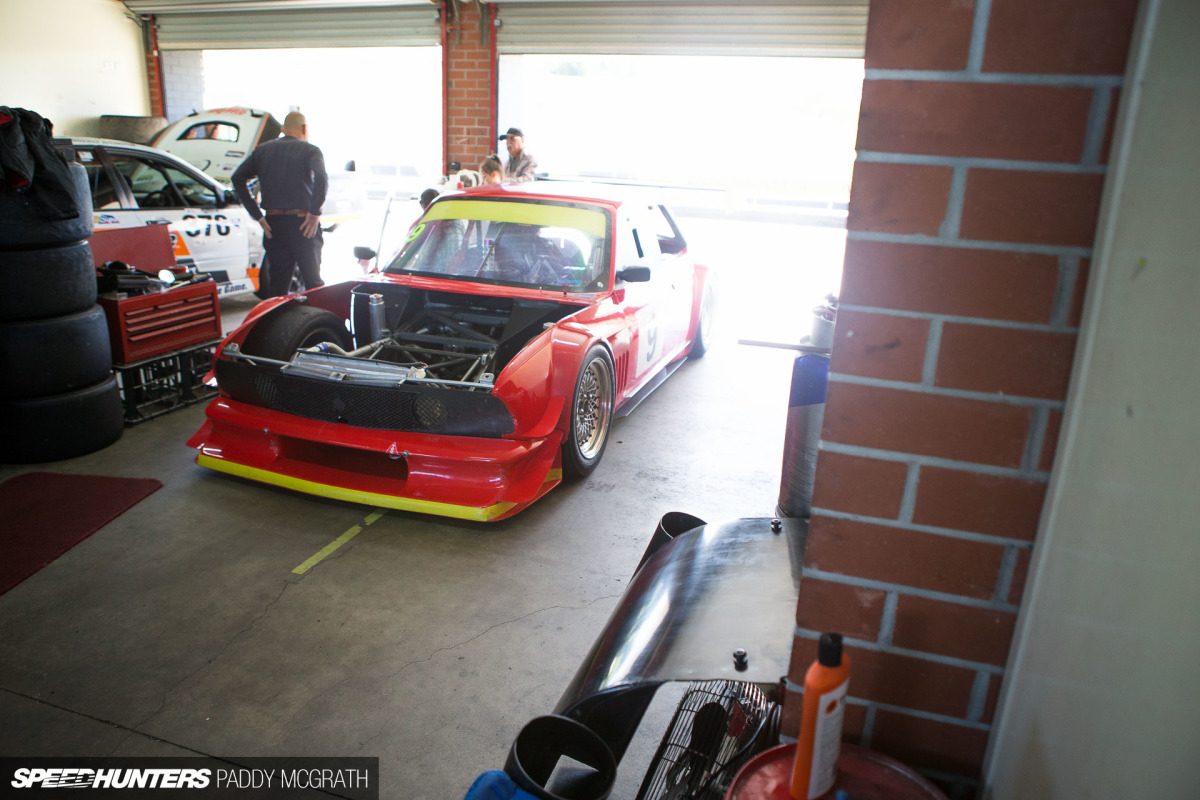 You would think the biggest part of this story has already happened, but there's so much more to this Fiat than I could have ever expected. It wasn't difficult to find in the open pit lane, but things definitely got more impressive when we got closer.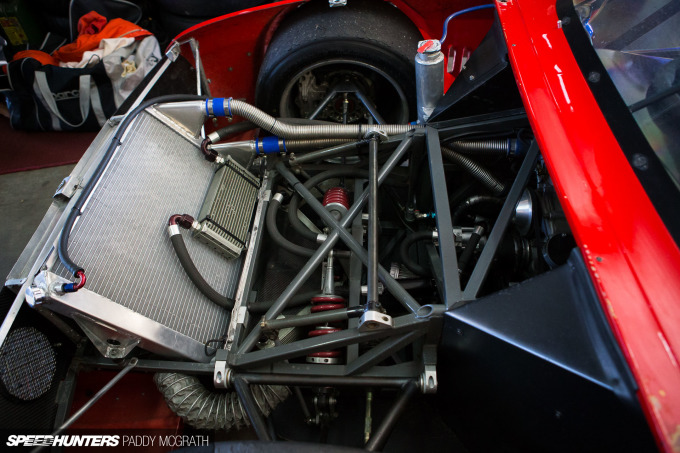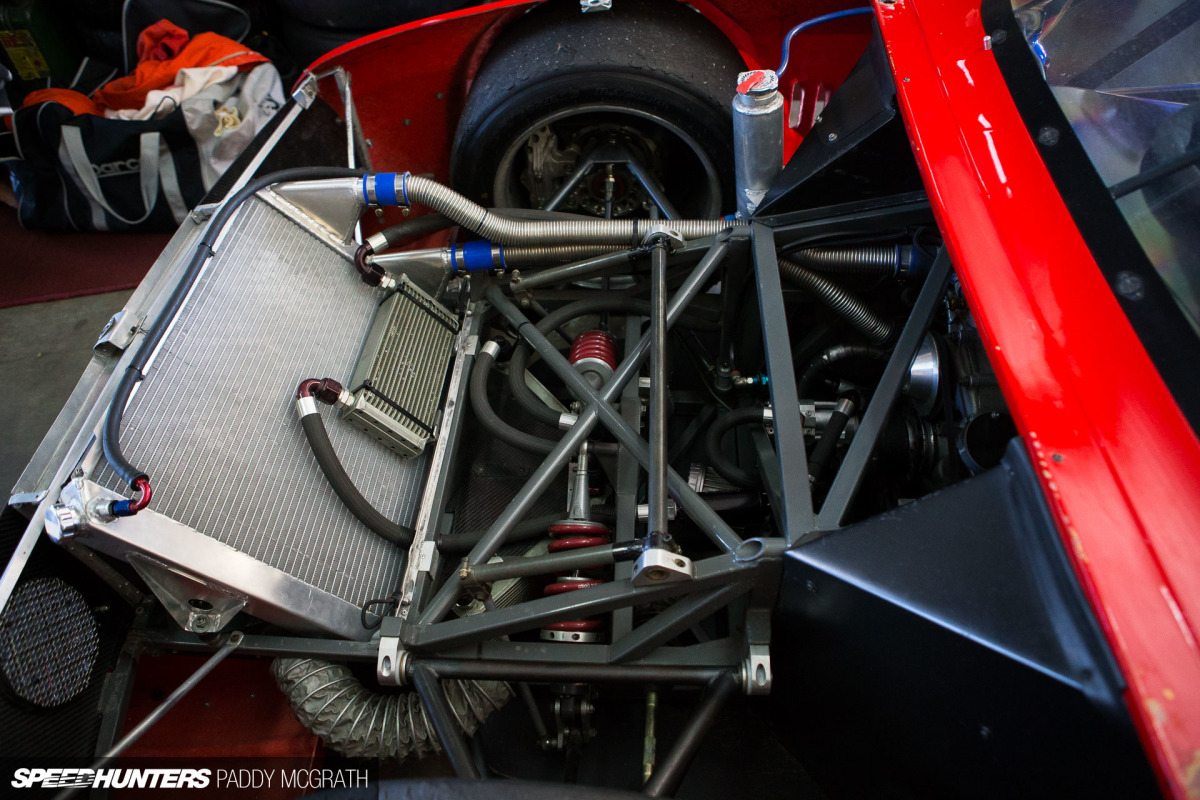 The most obvious observation is that there doesn't seem to be any engine here at first glance.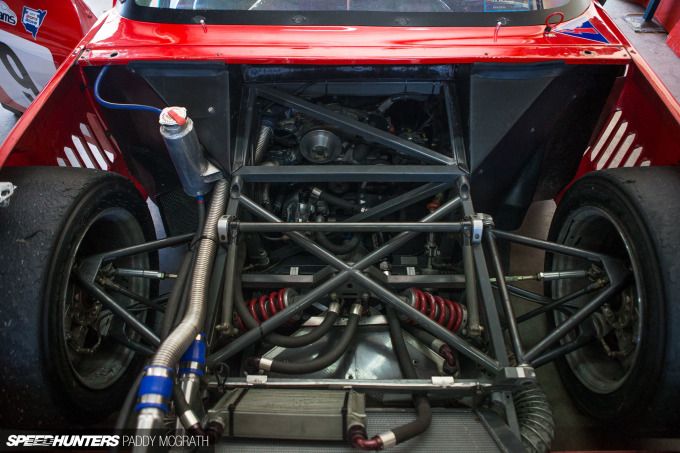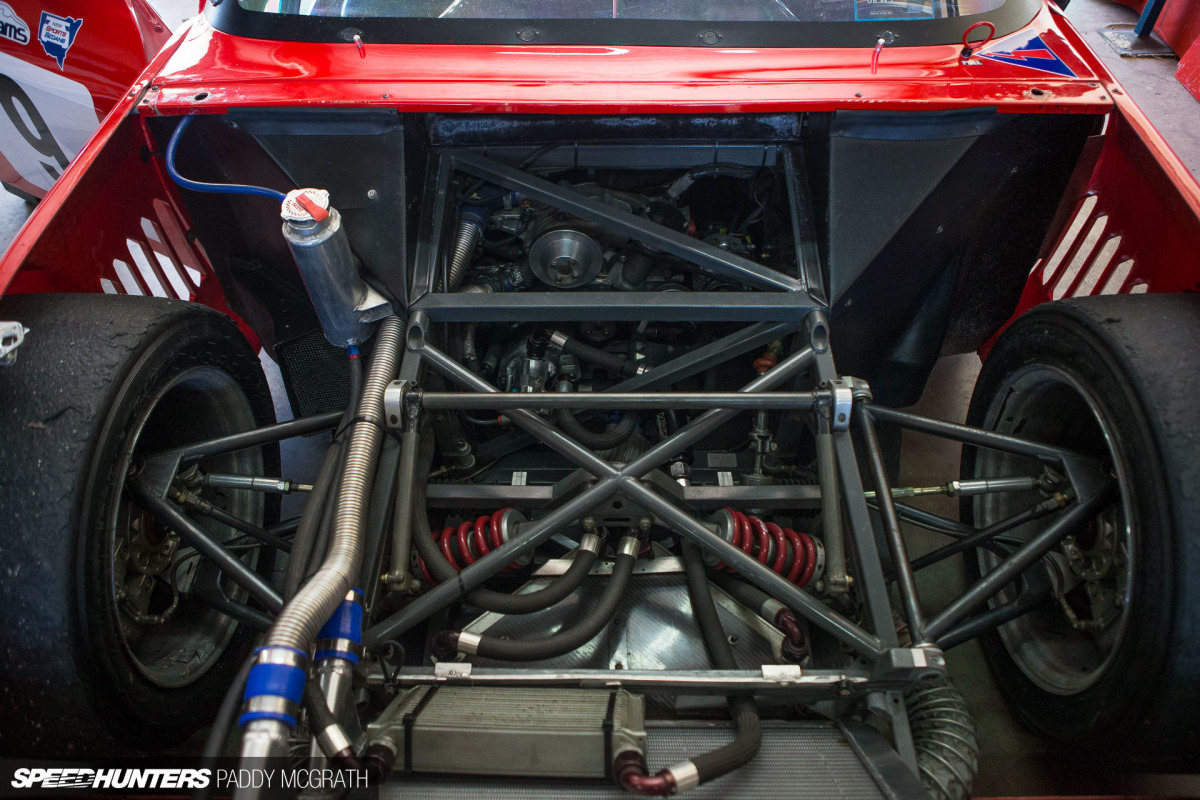 In fact, you have to look pretty hard to see the three-rotor, peripheral ported 20B motor lurking at the back. I couldn't even tell it was a 20B to be honest; I had to ask the driver and builder, Joe Said, for further information. As it turns out, I probably couldn't have bumped into a friendlier and more eager person than Joe to talk about his creation.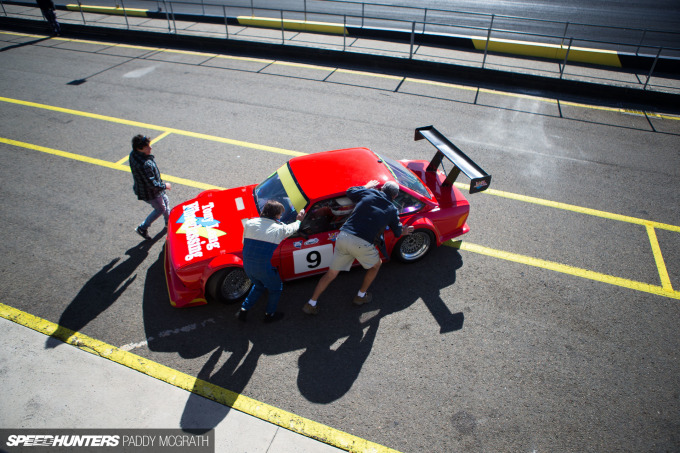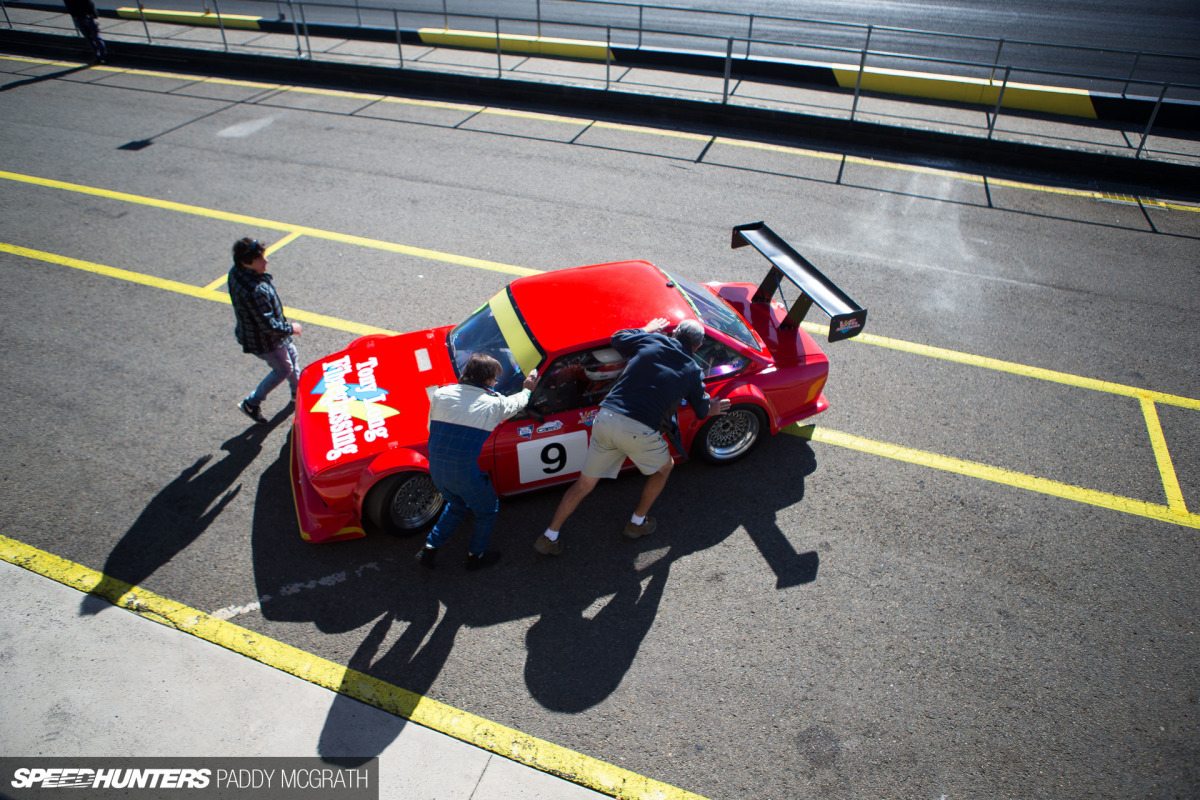 The car was built to compete in a seemingly relaxed series known as the CAMS NSW Motor Race Championship. Why a Fiat 124 body? Well, Joe has raced Fiats his whole life and it's what he's known for. Plus, nobody really expects to hear a screaming rotary under the Italian body.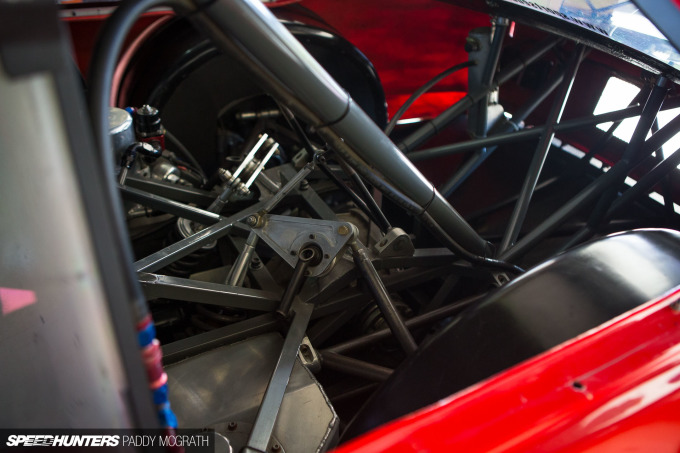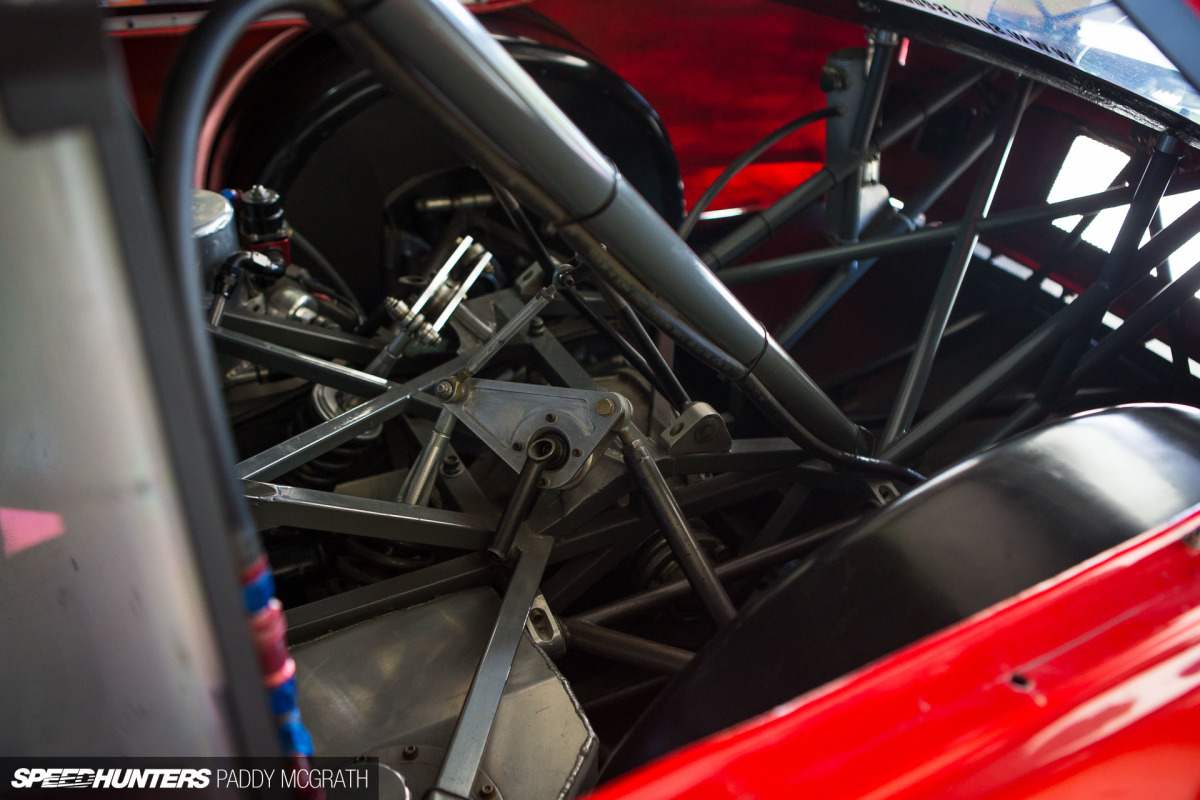 The series has a pretty open rulebook, but it does have a limit as to how far back the engine can be mounted, which is approximately no further than halfway back the distance of the wheelbase. I think you can probably guess that anything else isn't going to upset the organisers too much.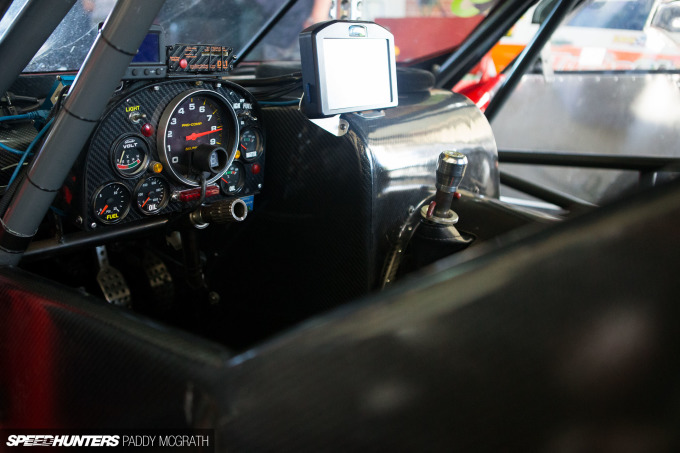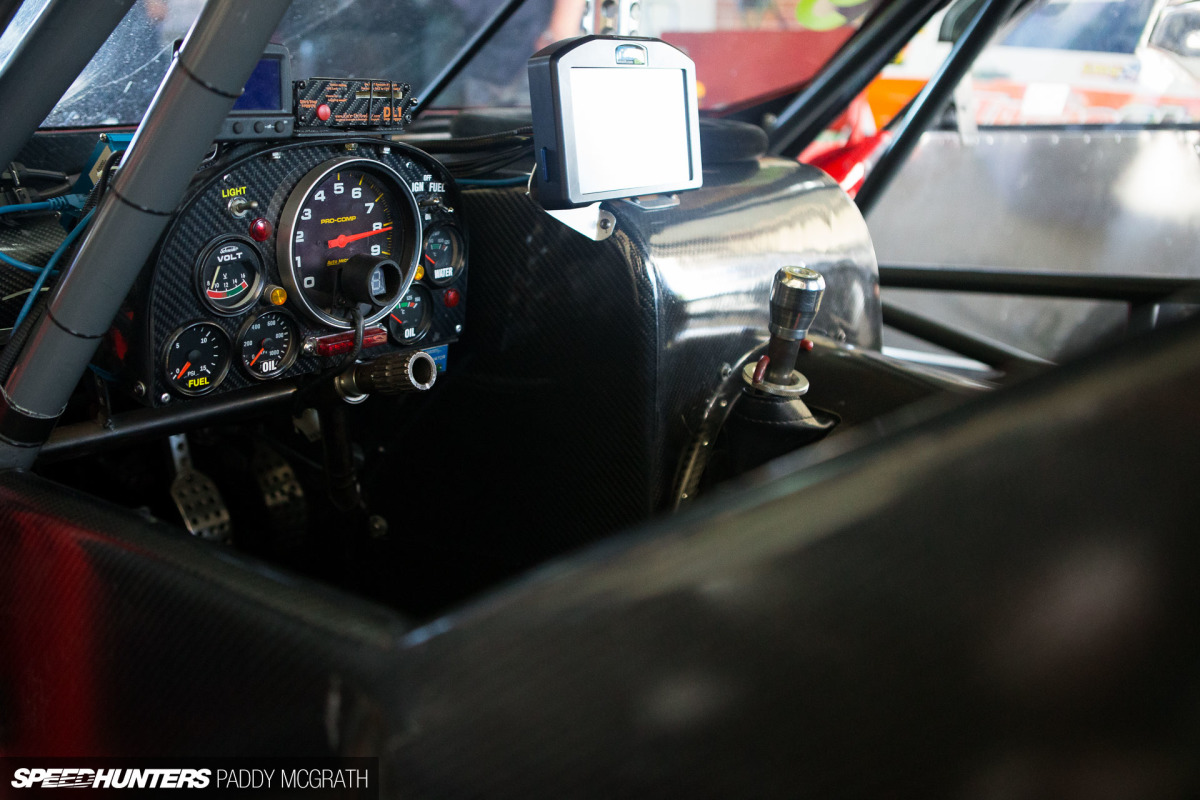 It's only when you look inside the car that you get a proper appreciation for how far rearward the motor has been mounted; it practically lives in the cabin with the driver. My memory is a bit vague (I should have taken notes but I was caught between being awe struck and needing to get back to work), but the car makes somewhere north of 400hp with a hard-cut rev limit of 10,200rpm.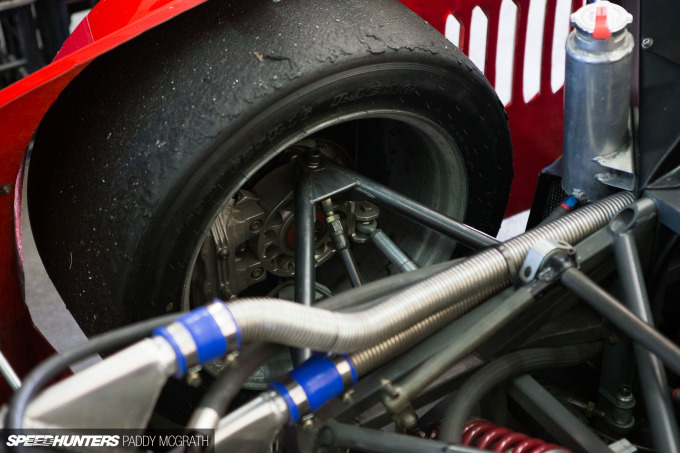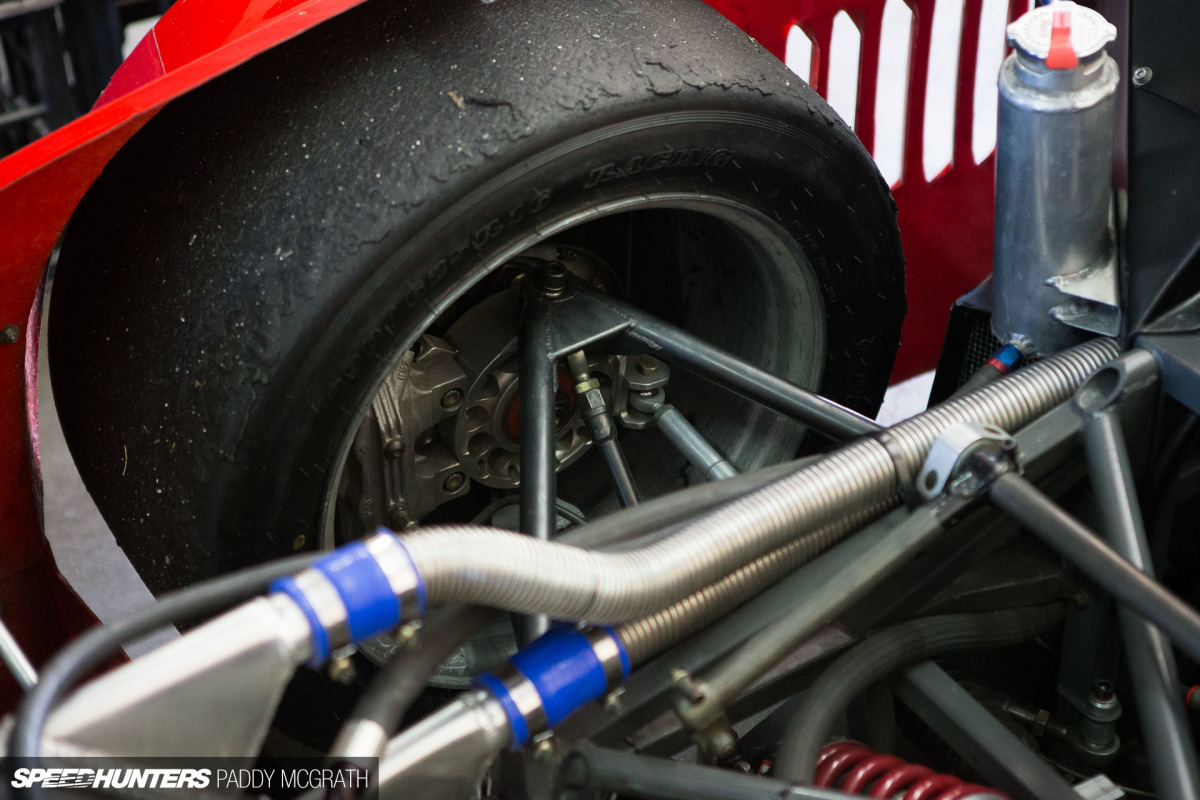 If I was to put together a spec list on this, I'd imagine the words 'custom' and 'bespoke' would feature repeatedly. The whole car has been designed and built by Joe himself; he confesses to having quite a passion for engineering and design.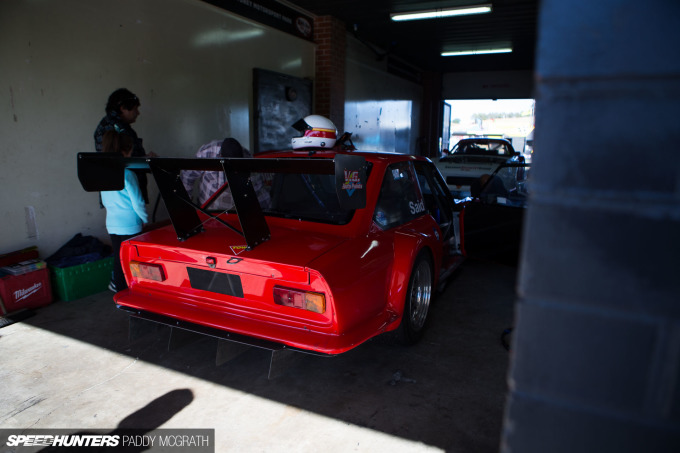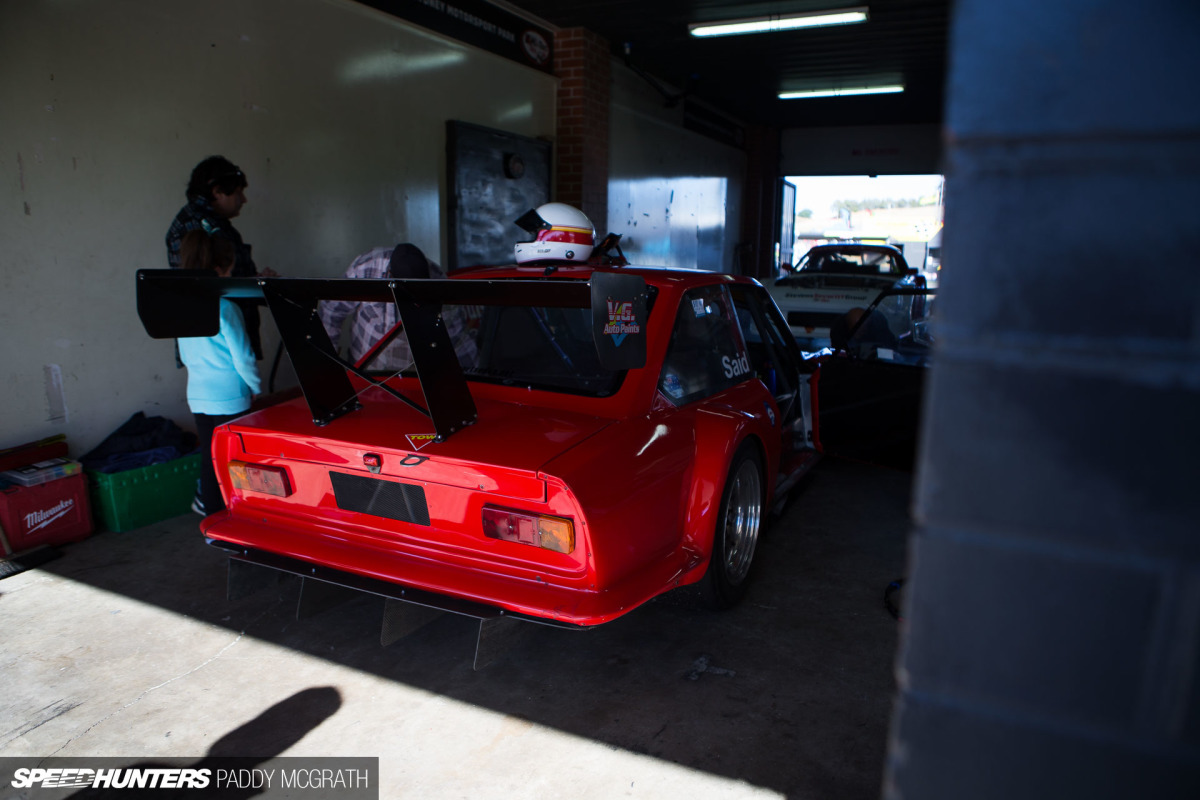 It certainly was a big surprise to come across this creation, and something I had to share with you, despite the lack of time and detail to delve further into what is a fascinating race car. I believe Joe reads Speedhunters, so maybe he'll pop up in the comments with more information. If not, I guess we'll just have to find him again…
Paddy McGrath
Instagram: pmcgphotos
Twitter: pmcgphotos
paddy@speedhunters.com
More From Sydney Motorsport Park on Speedhunters
Bonus Video & Images