A Racing Festival
The management at Porsche must really be on a high right now. With the memory of a near-collapse in the early '90s and a 2009 debt crisis still fresh in their memories, the company has never been more profitable. I'll hesitate at suggesting outright causality, but mirroring the financial growth has been a swell of passion around the company's products, both past and present.
Back in 2013 Porsche brought a small version of its Rennsport festival to Sydney Motorsport Park to interact with the local owners clubs and showcase some new product, but was blown away by the reception and vowed to come back bigger and better. We had to wait three years, but boy was it worth it…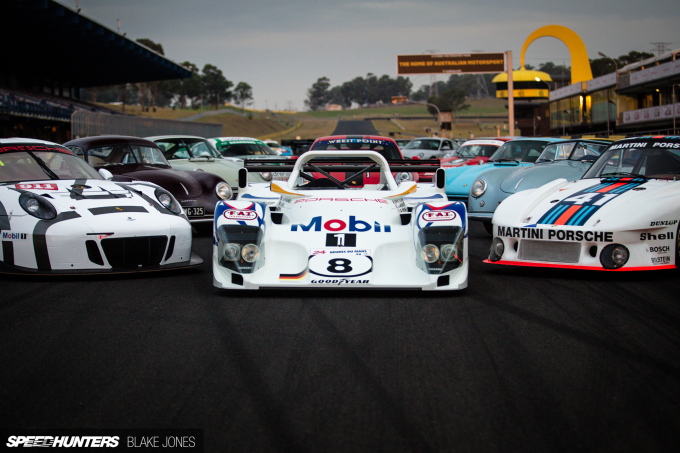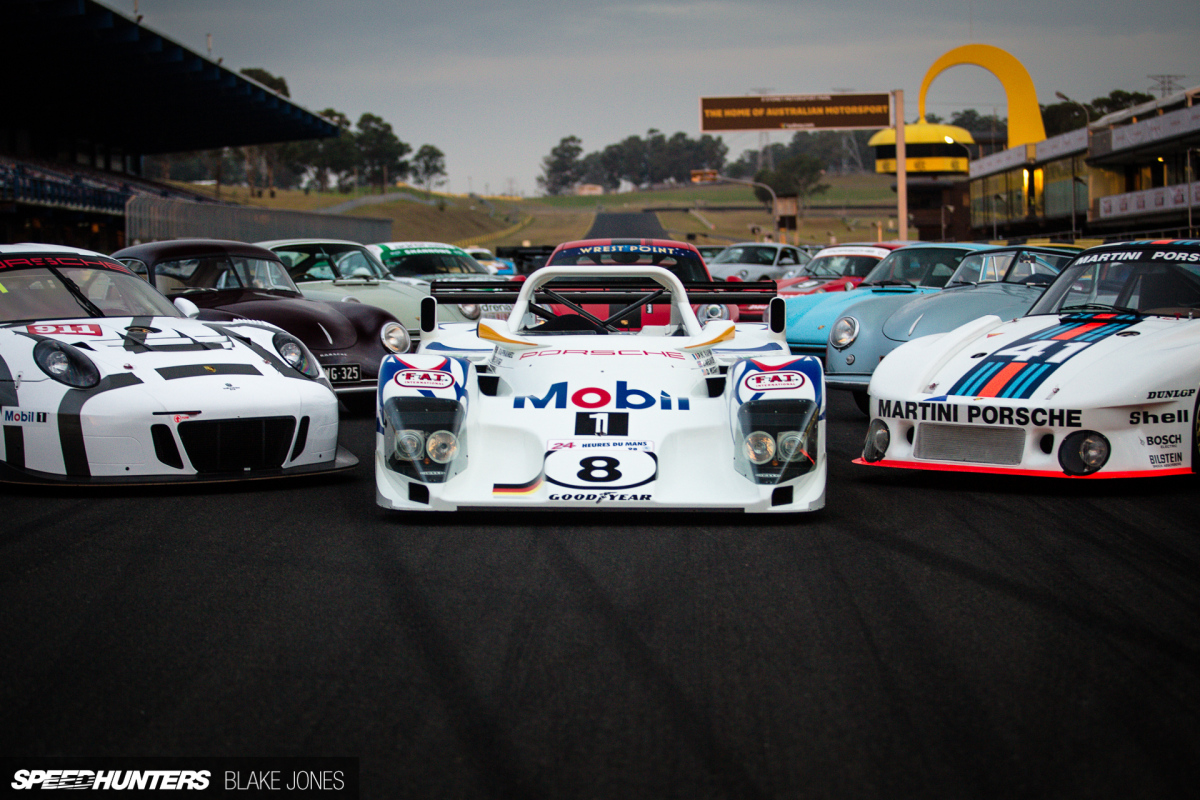 Despite the geographical isolation, Australia's Porsche community hasn't been isolated from the worldwide boom in the marque's popularity. If anything, the frenetic market activity around anything air-cooled, Mezger, or M/T has been a step above the rest of the world. Australia is gripped by Porsche passion.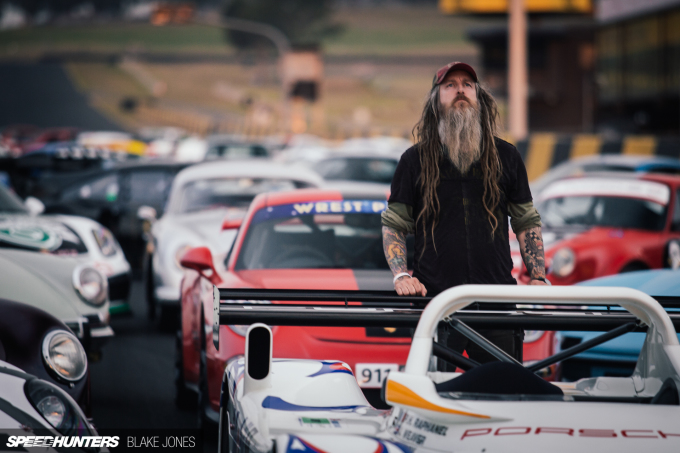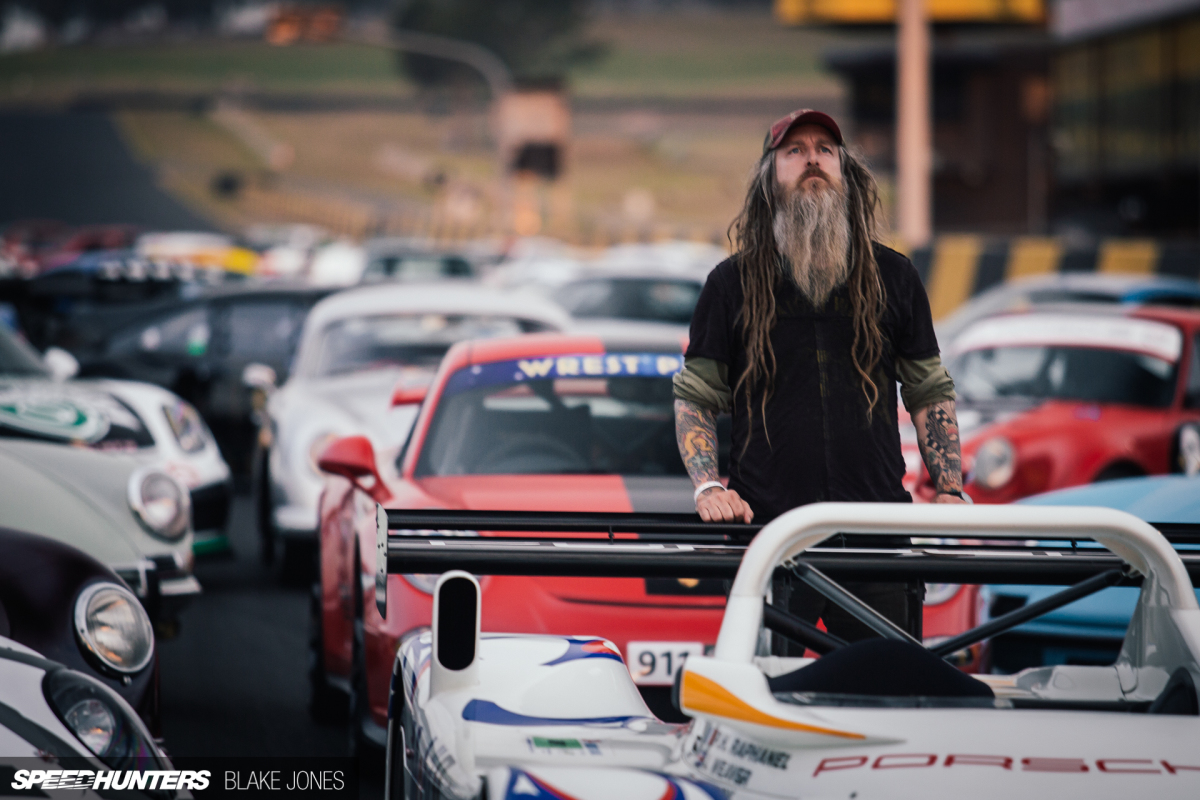 So of course Porsche turned to the man who embodies the current Porsche zeitgeist and the icon of 'outlaw-style' modification to be the figurehead of this year's event. Magnus Walker was mobbed by fans at every turn and was thrilled to see not only the big-dollar classics, but also what Australia's customisers have been building in sheds and garages around the country.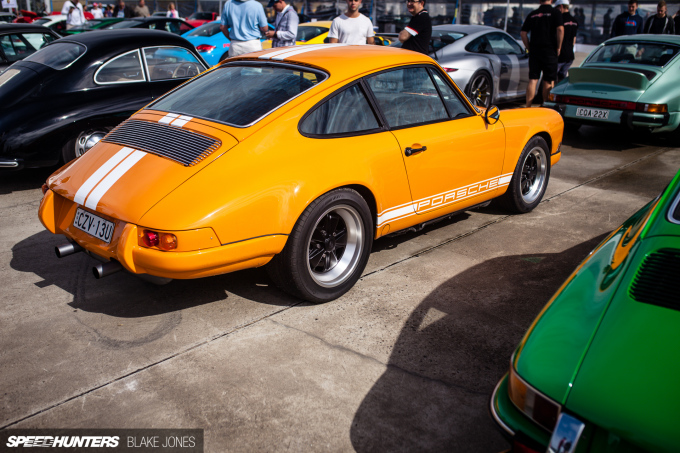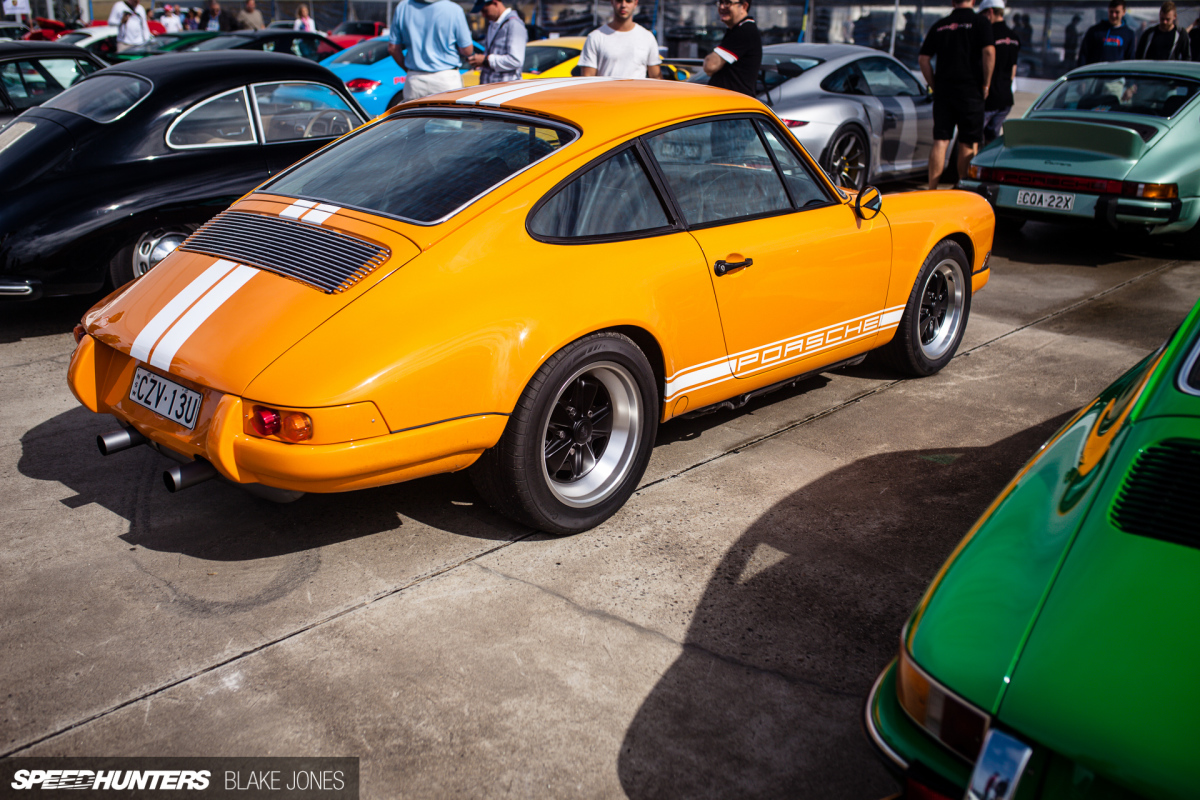 And they have been building. Yes, it's undeniable that the financial disincentive of spoiling an original car is greater than ever, but the diversity on display at Rennsport shows that owners are by and large enthusiastic to add their own personal touch to these classic machines.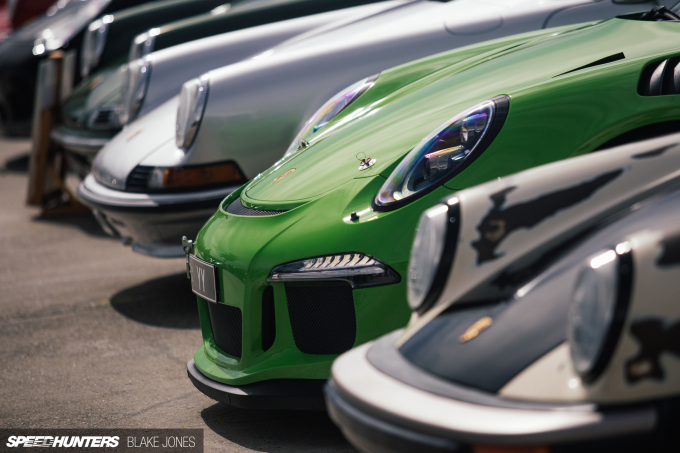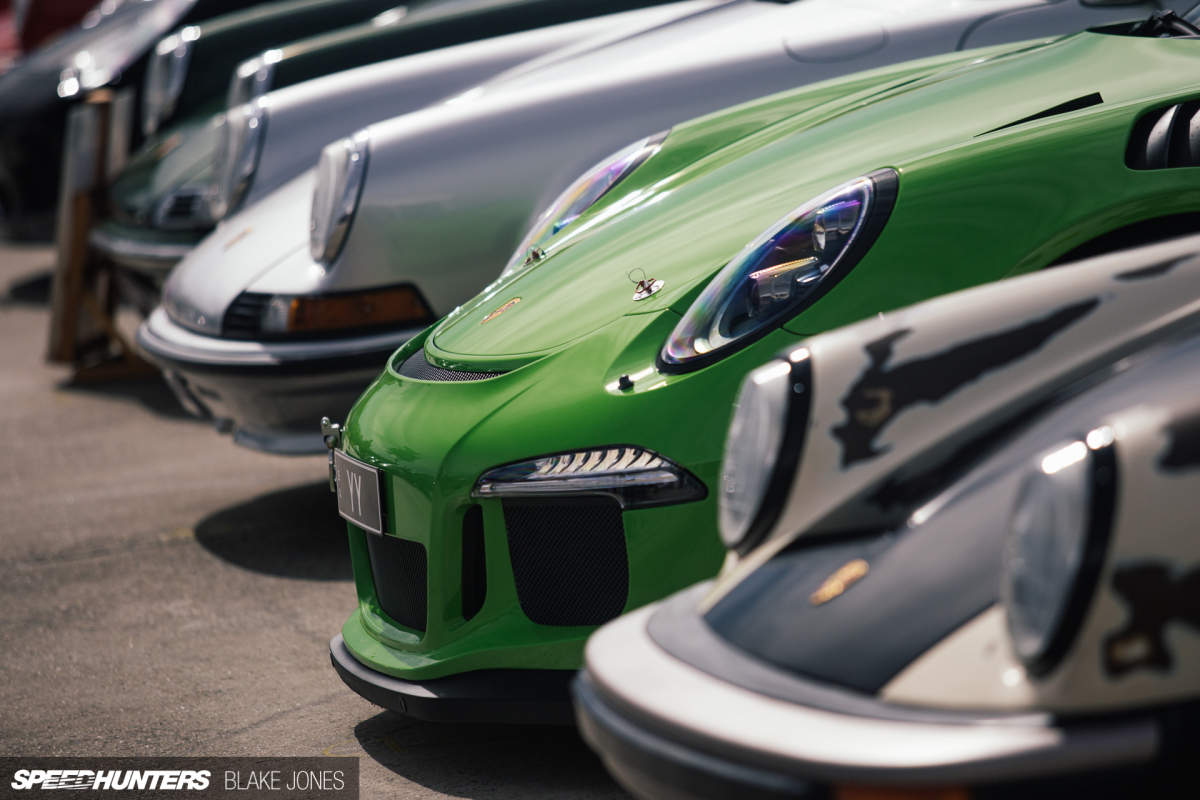 Porsche's new product is almost universally being acclaimed by journalists, with select models (GT3RS, GT4) already classified as bonafide collector cars. In Australia, GT4s can already command a $40,000 premium over the retail price due to the long and uncertain waitlists. I really, really need to drive one soon.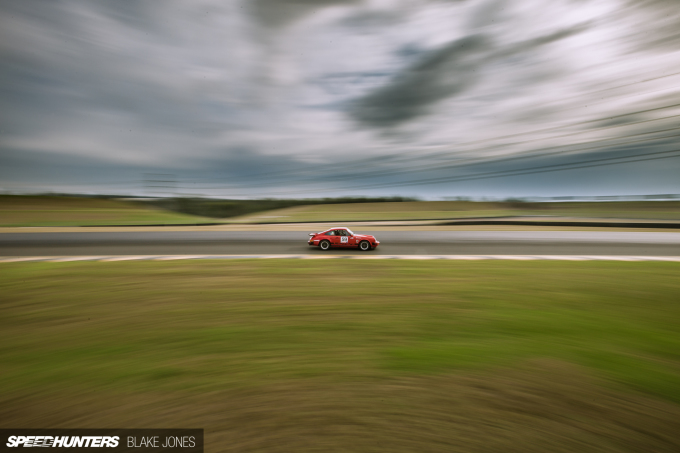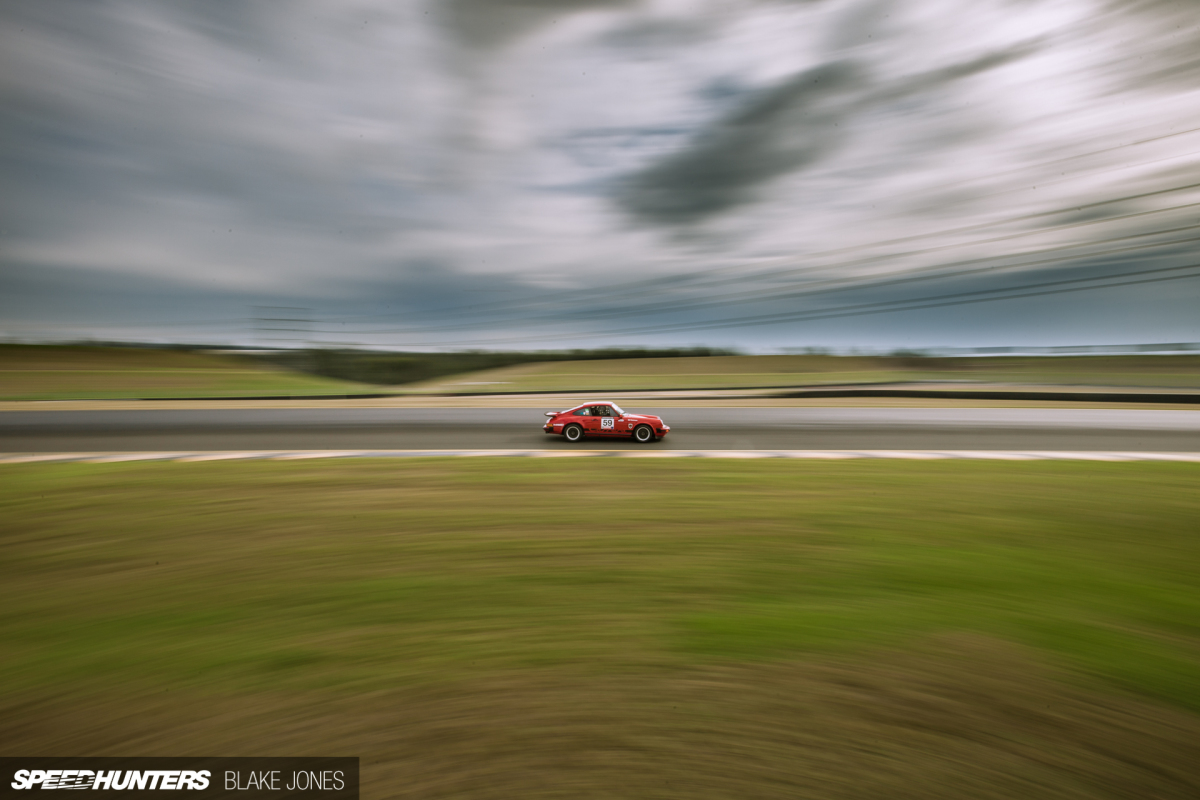 But of course, what truly differentiates Porsche owners from the others – yes, this means you Ferrari, BMW and everyone in between – is how much they seem to love driving their cars hard on track. Rennsport translates to Racing Sport, and although the displays at the event were interesting, the real action was to be found between the 11 corners of Sydney Motorsport Park's GP circuit.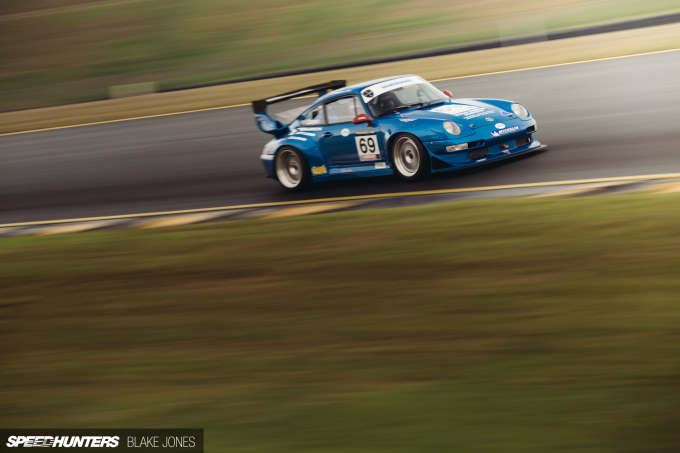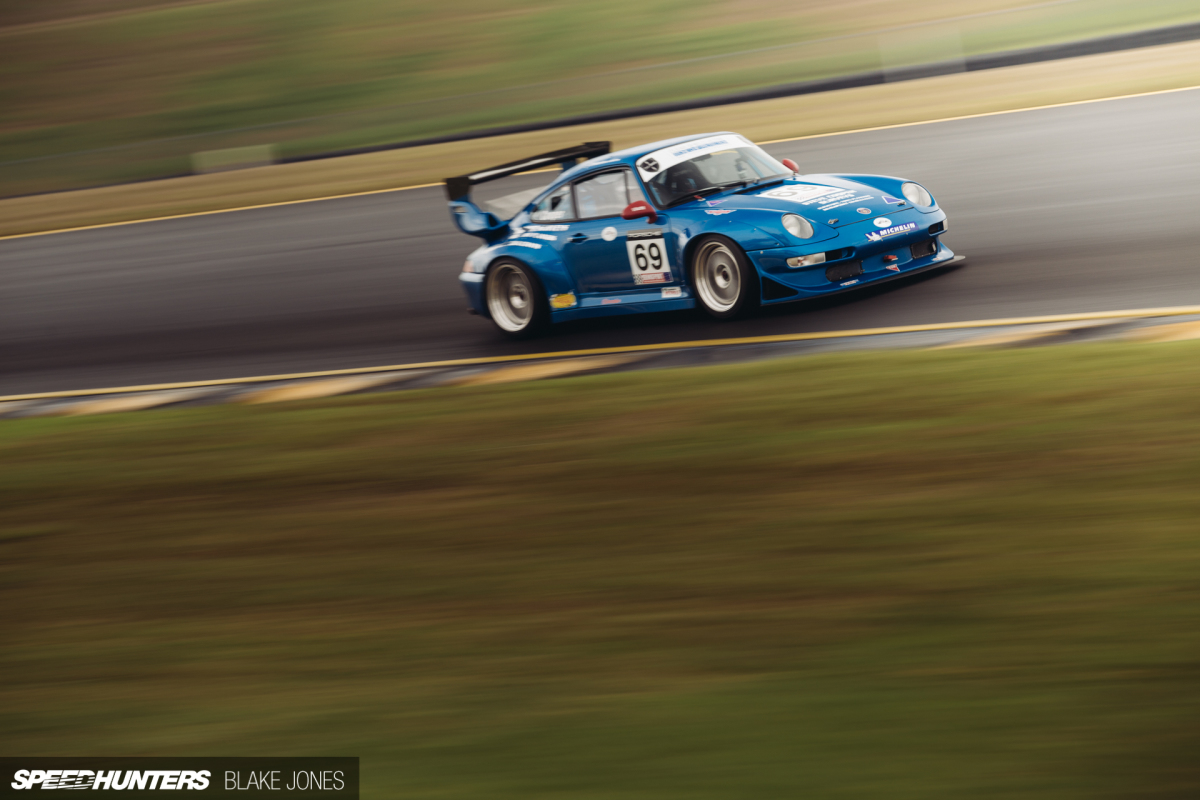 The track was hot almost continuously for the three-day festival, which is kind of a rare treat and testament to good organisation and cooperative drivers. This meant plenty of track time for competitors and entertained spectators – definitely a win-win.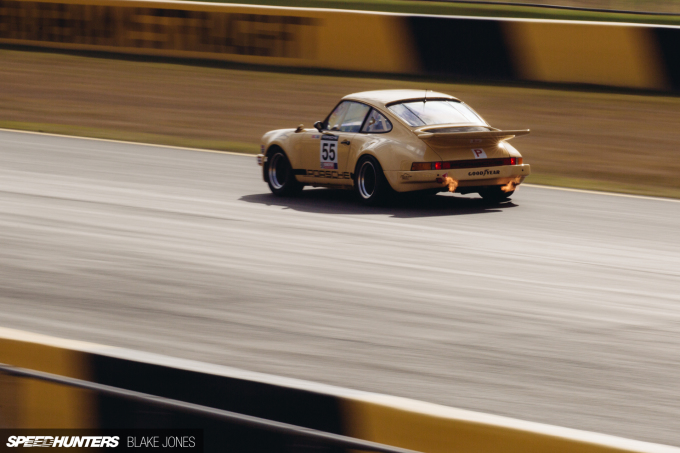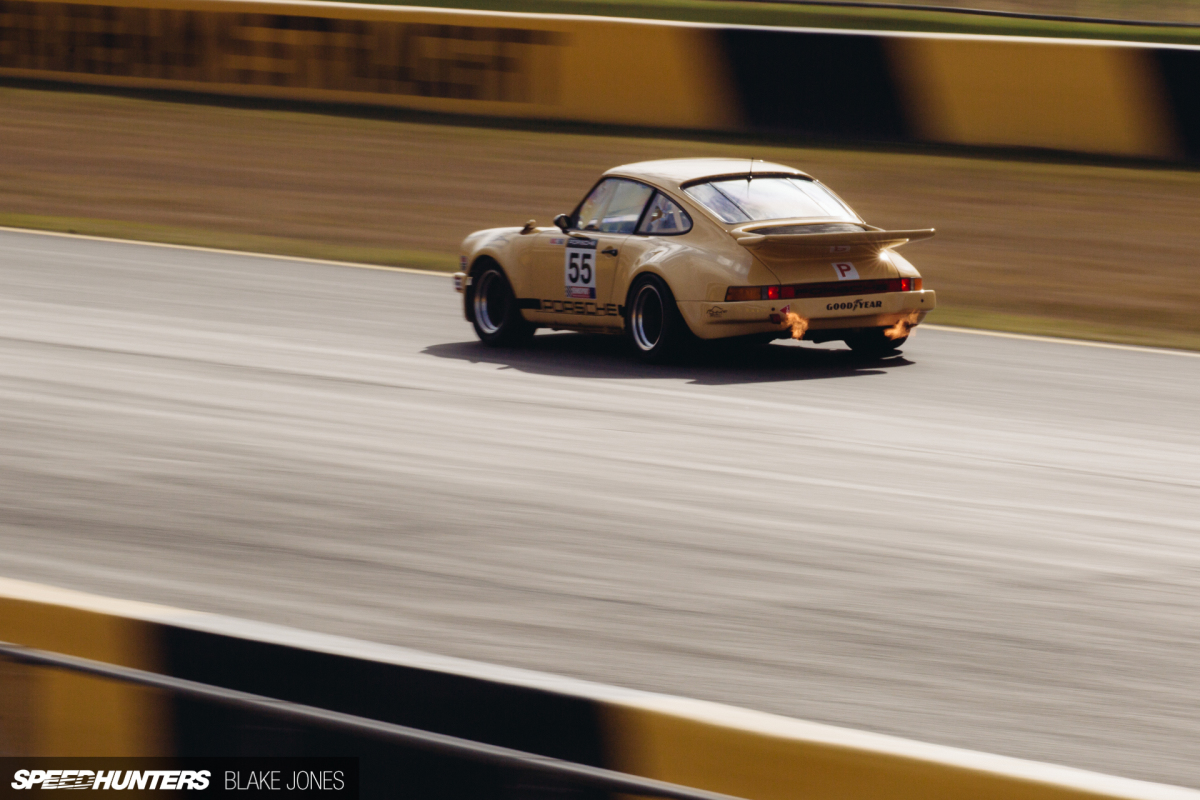 A sprint format allowed all-comers to take part, while the brave could go wheel-to-wheel in a number of standing-start races.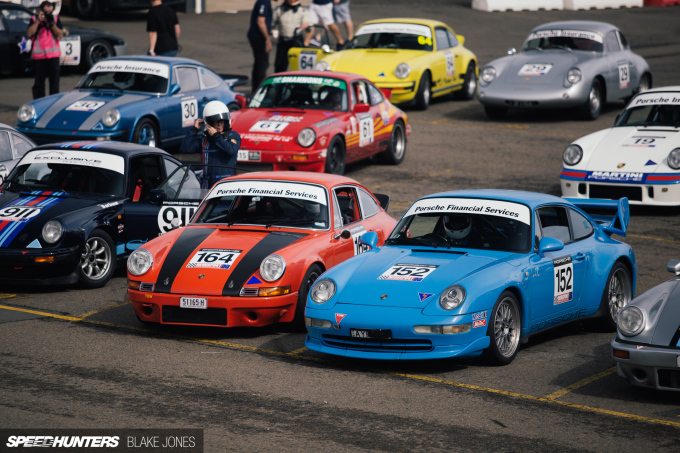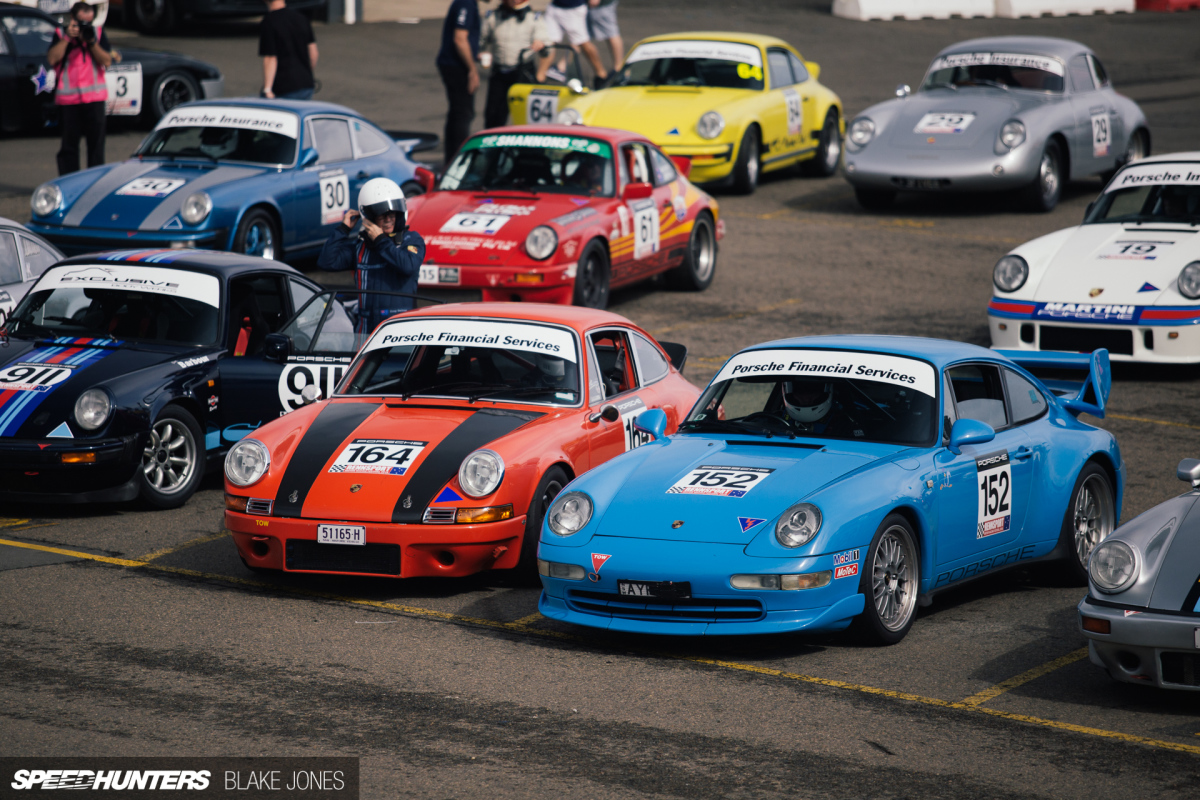 Entrants were a mixed bag; I only wish more events in Australia would allow weekend racers the chance to line up on the grid and race others. Unfortunately, safety and insurance requirements prevent clubs from holding such events; they're mostly reserved for state and national level competition.
A Porsche Aplenty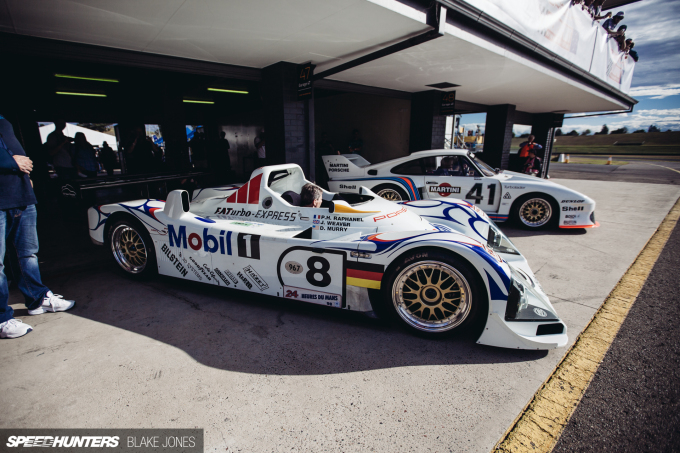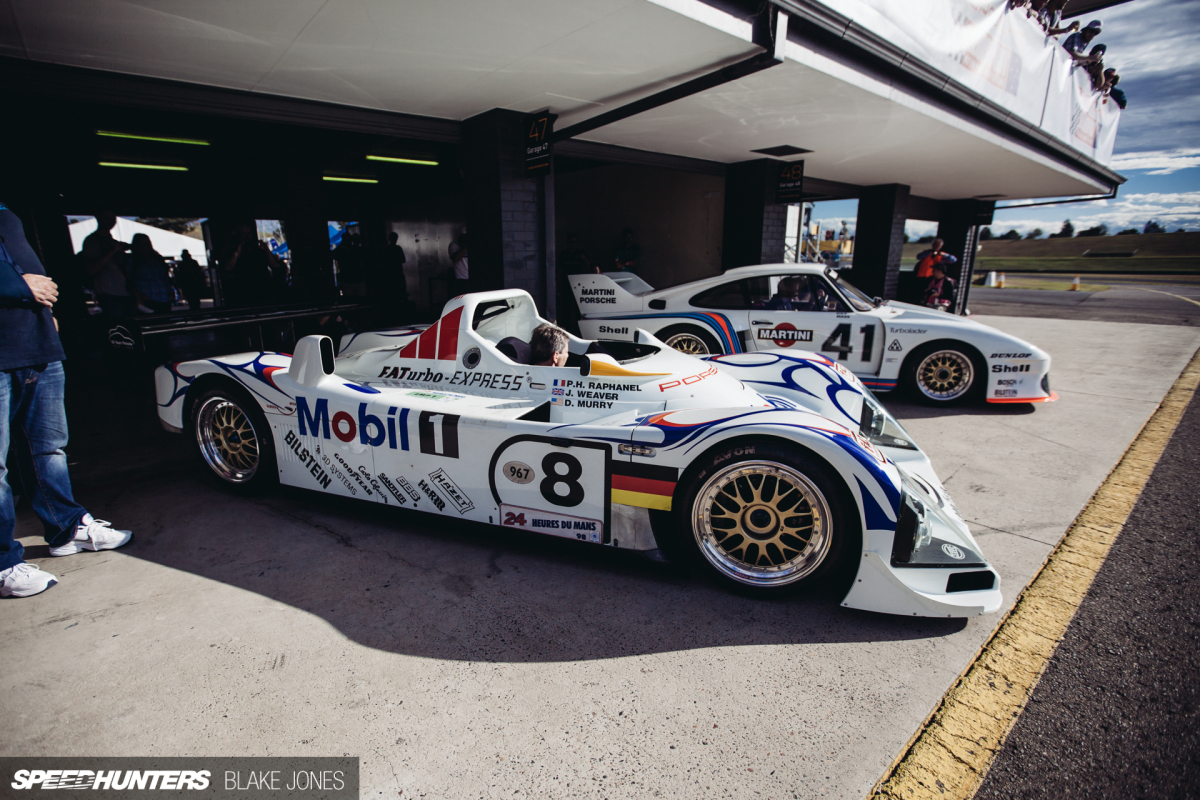 Visiting from Porsche's Weissach museum were two examples of the automaker's successful Le Mans past: an LMP1-98 (sister chassis to the '96 and '97-winning Joest Racing car and a 935/77, which was later developed into the 935 K3 that reigned victorious in 1977 (accompanied by five other 935s in the top 10).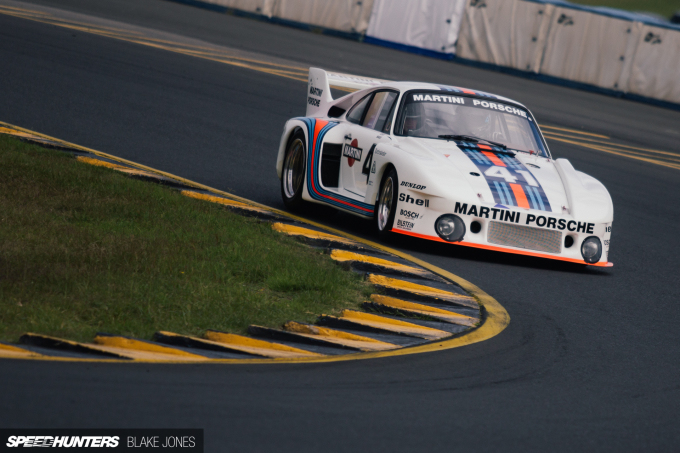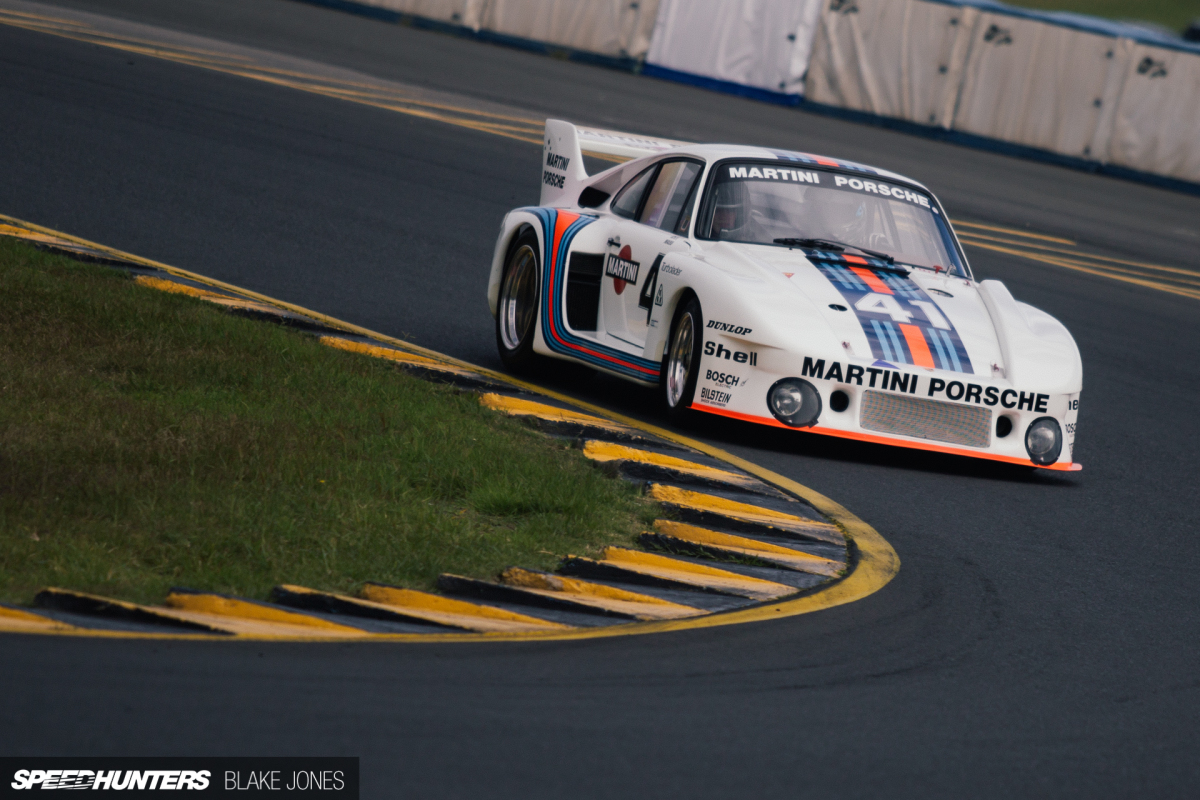 You'd be forgiven for thinking that such valuable historical items would be putted around the track at half pace, but not so at Rennsport. Carrera Cup aces Craig Baird and Alex Davison ensured that both cars were driven as their makers intended: hard and fast.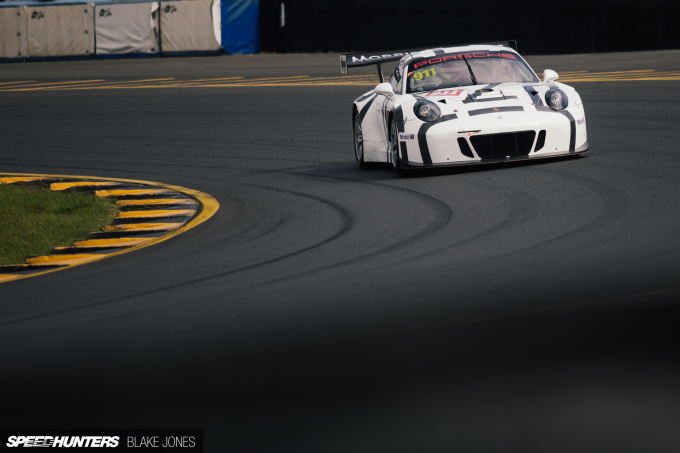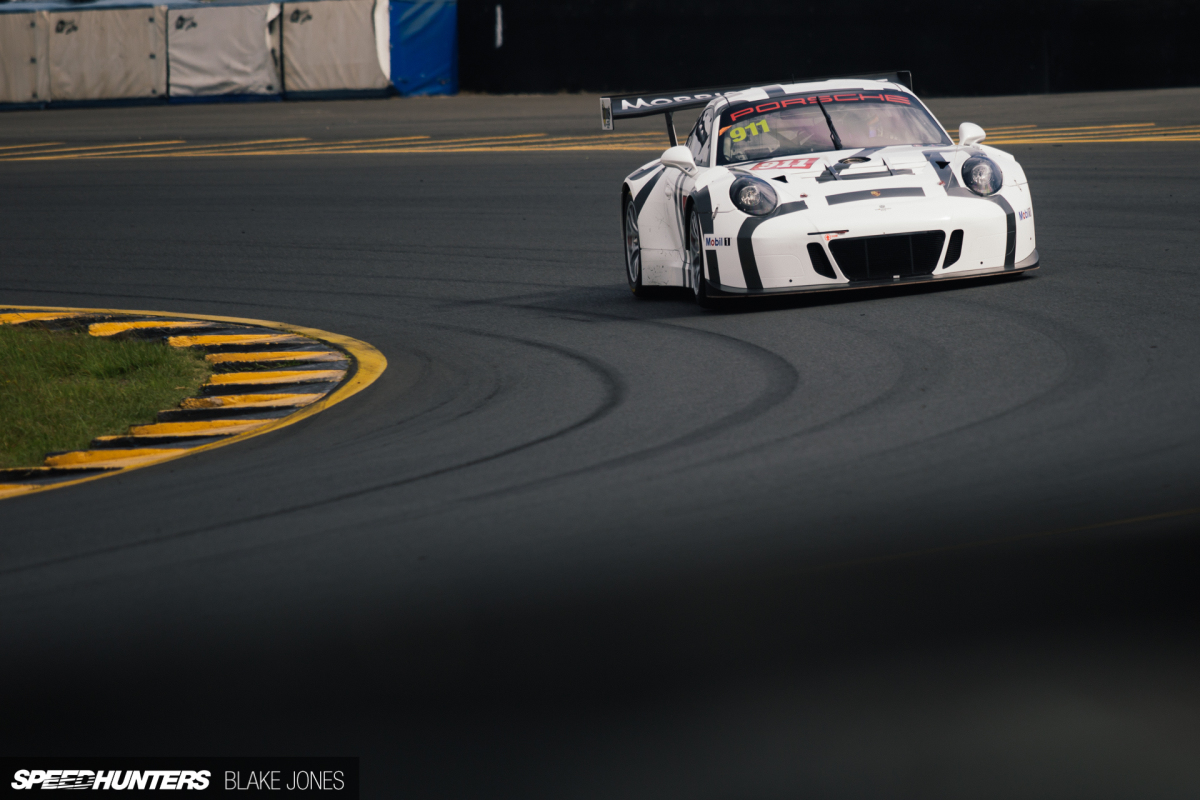 The other star performer was Walkinshaw's GT3 R, which had the covers pulled off it only days earlier. Local interest in GT3 has been building steadily in recent years, and when an established V8 Supercar team like Walkinshaw throws their hat in the ring it can only be good news for fans of the formula.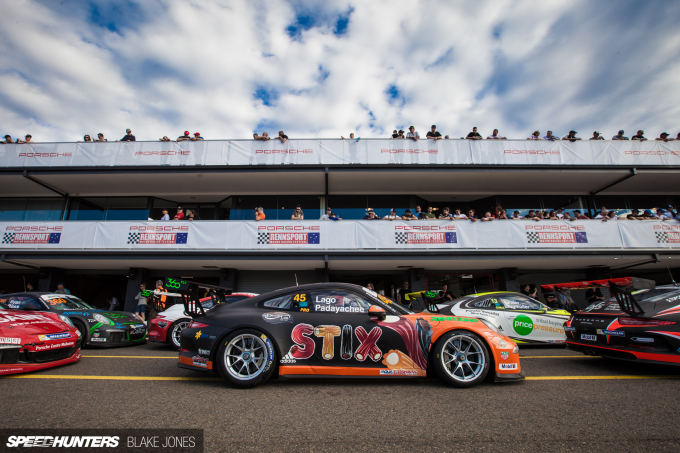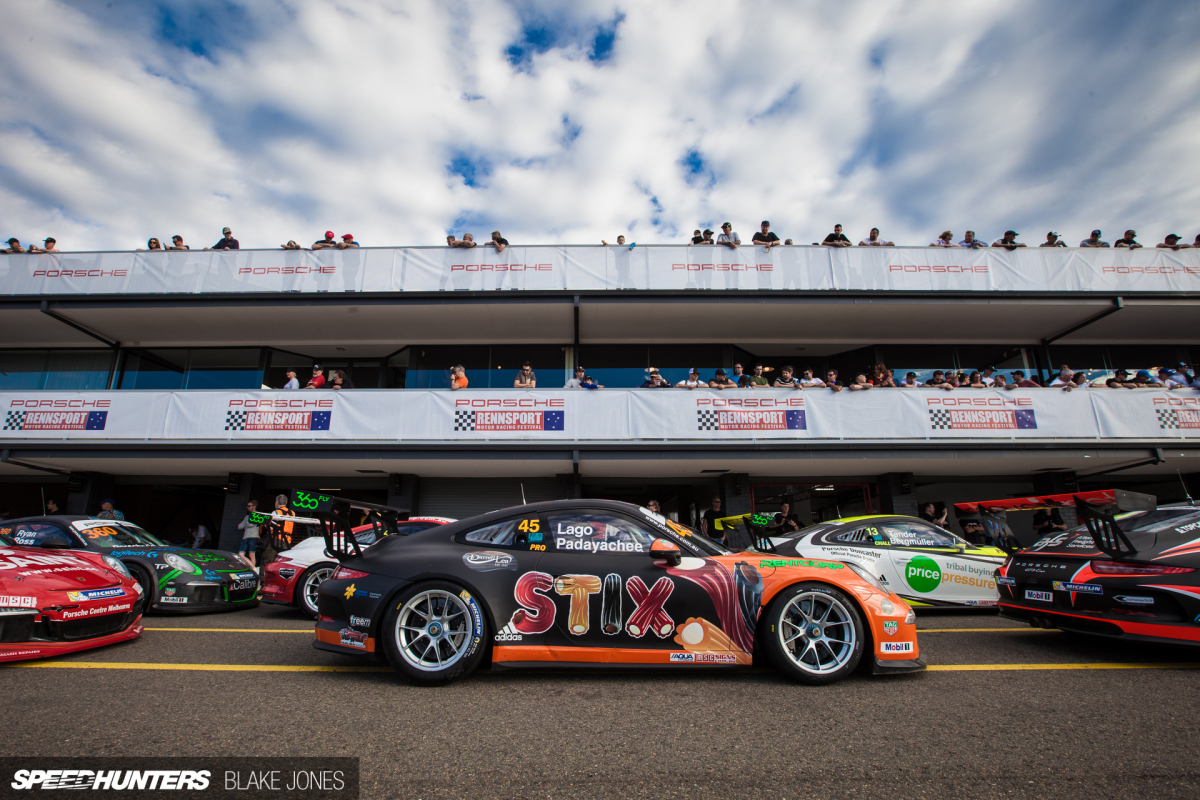 Nobody's more excited than Carrera Cup Pro driver (and longtime friend) Duvashen Padayachee, who has been confirmed to be behind the wheel of the GT3 R this season. His other ride? This 991 GT3.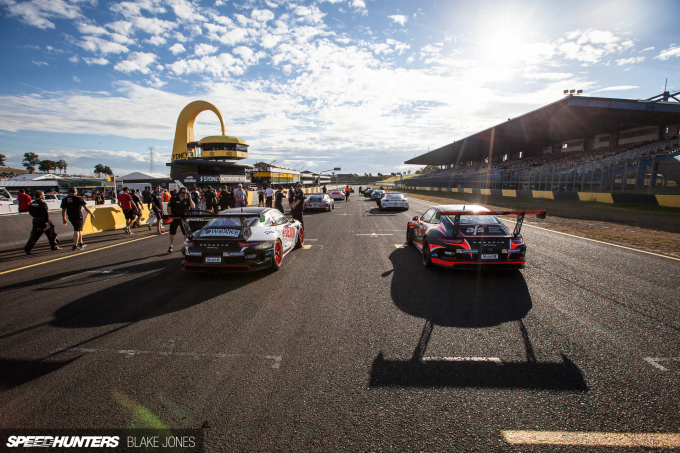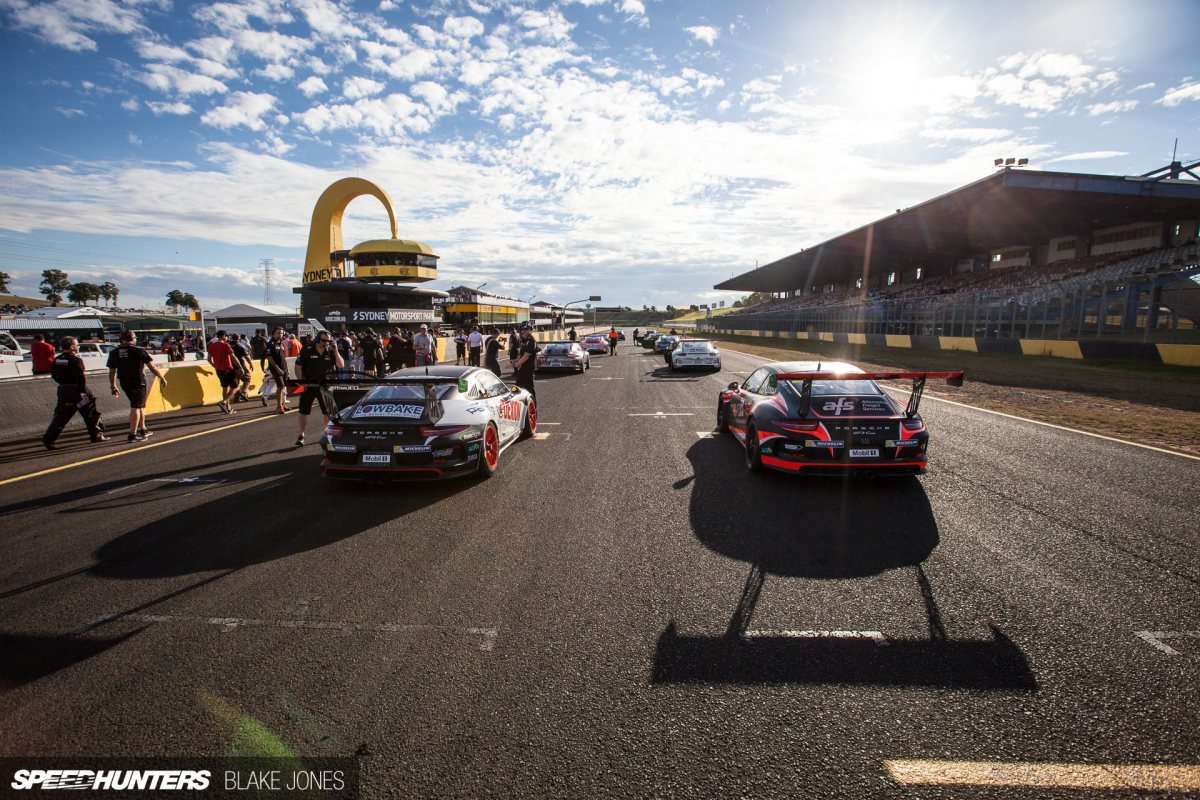 The event also played host to Round 3 of Porsche Carrera Cup Australia. As per the parallel series around the world, the field is comprised of both professional and amateur drivers, and occasionally launches talent into the European GT series and Australia's premier motorsport formula, the Virgin Australia Supercars Championship.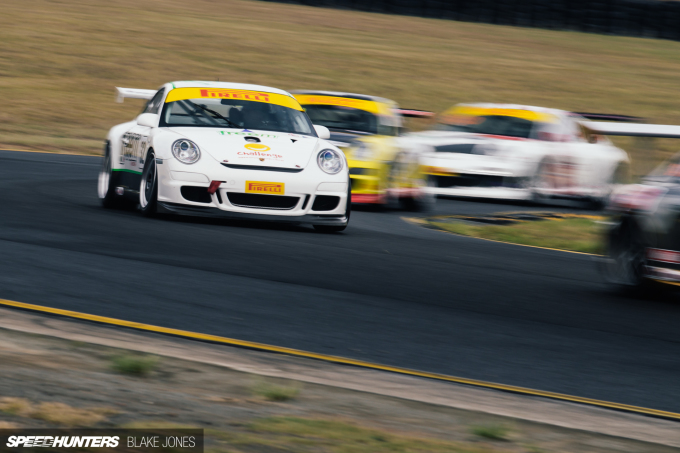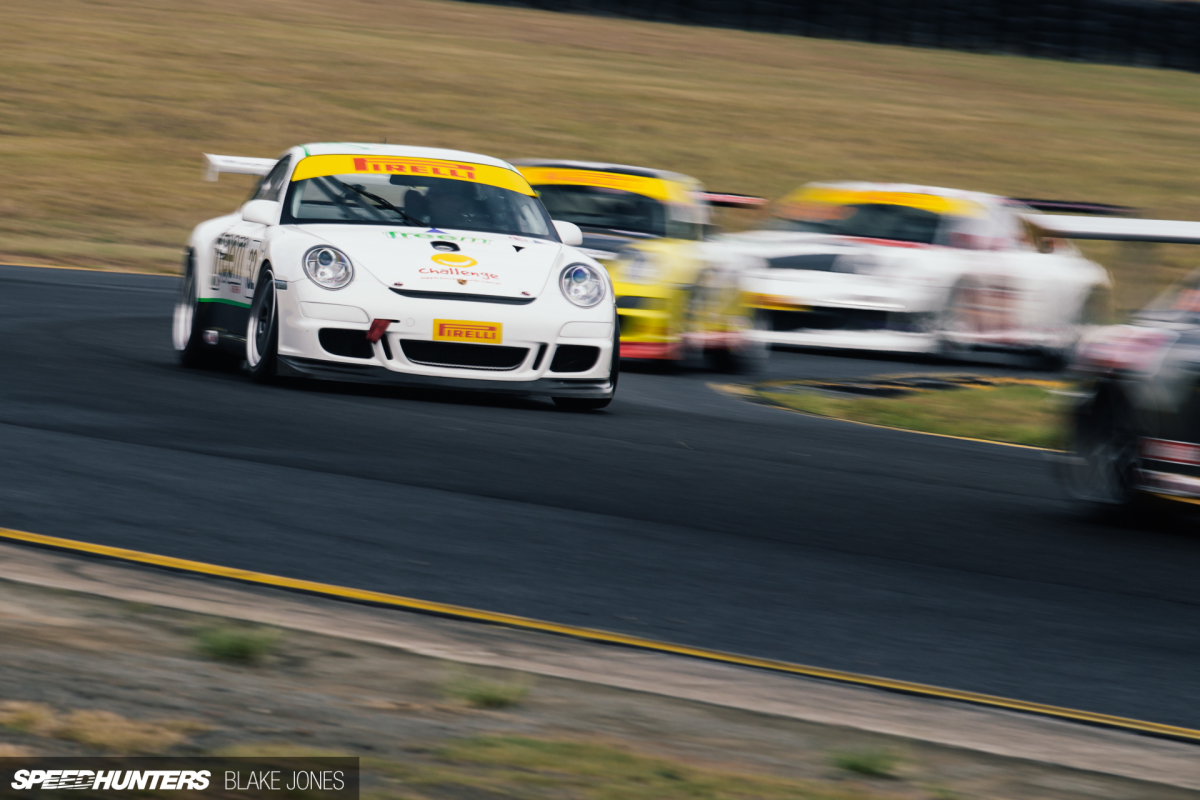 For obvious reasons, Carrera Cup requires teams to run the latest 991 factory race cars, as they have done since 2014. But what to do with a field of slightly dirty but otherwise perfectly good 997s?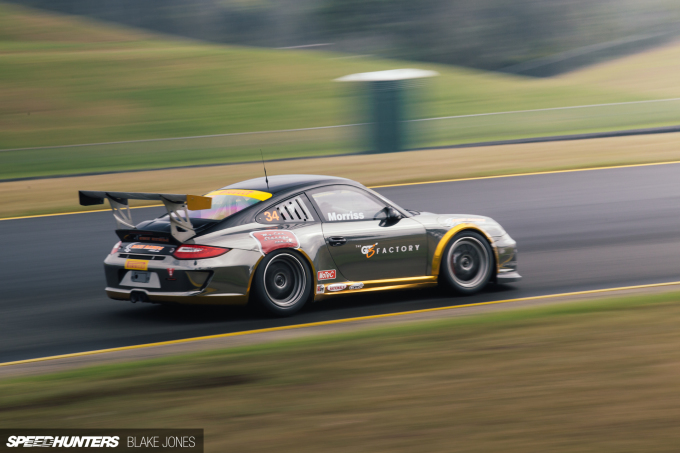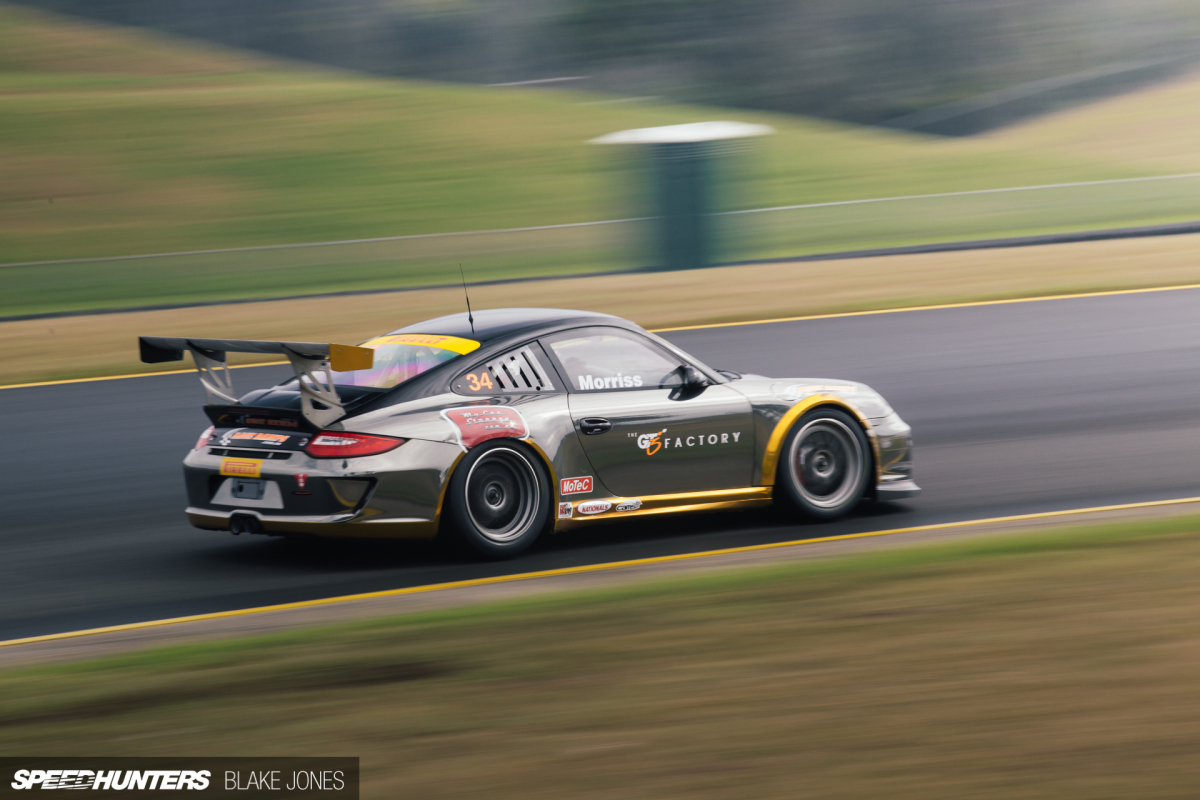 Well, Porsche Australia facilitates a slightly lower-cost championship designated the GT3 Cup Challenge. It sure beats the scrap heap!
Home-grown Performance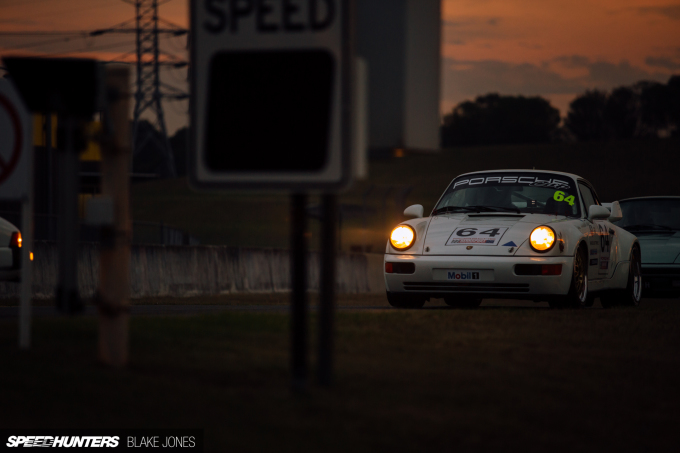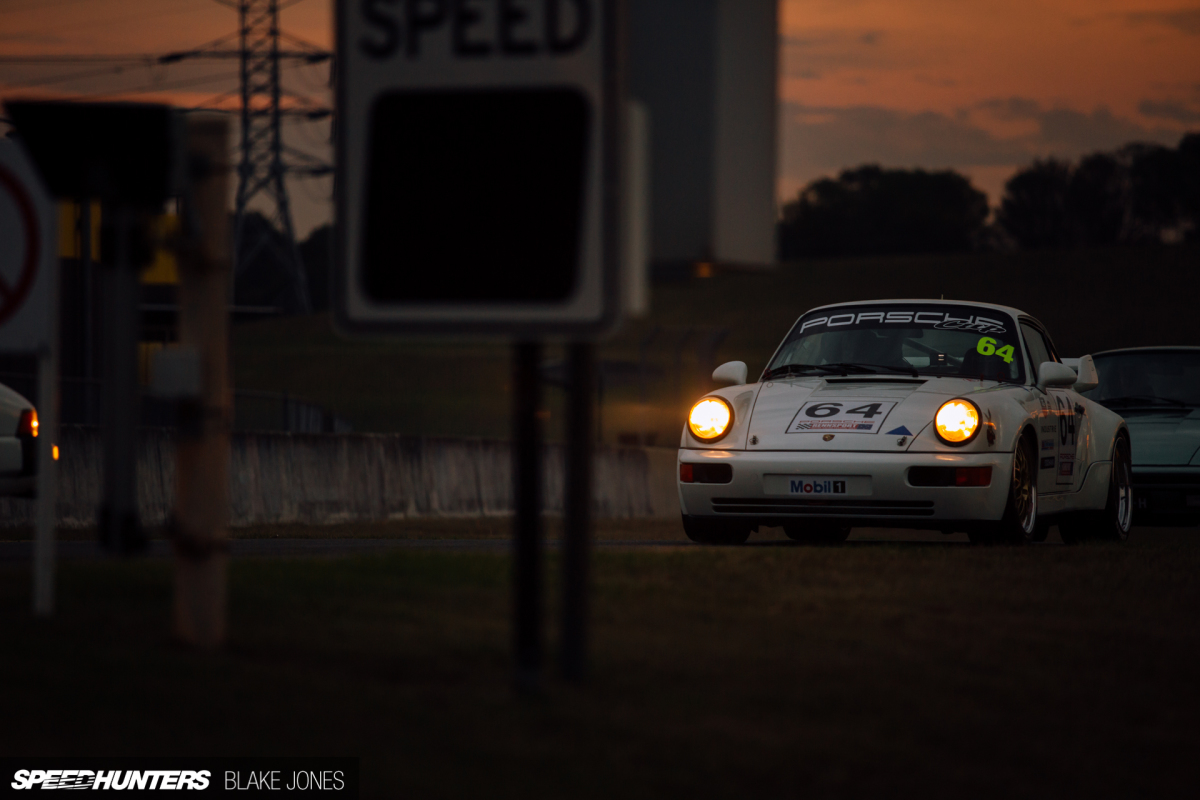 Factory race cars are great, but let's take a closer look at some of the home-grown racers in attendance.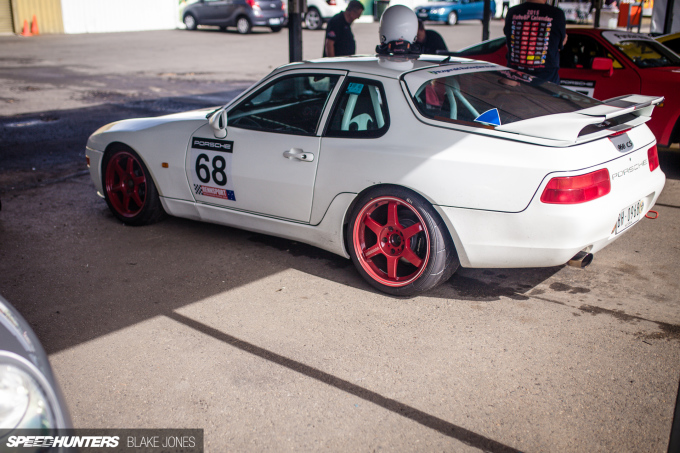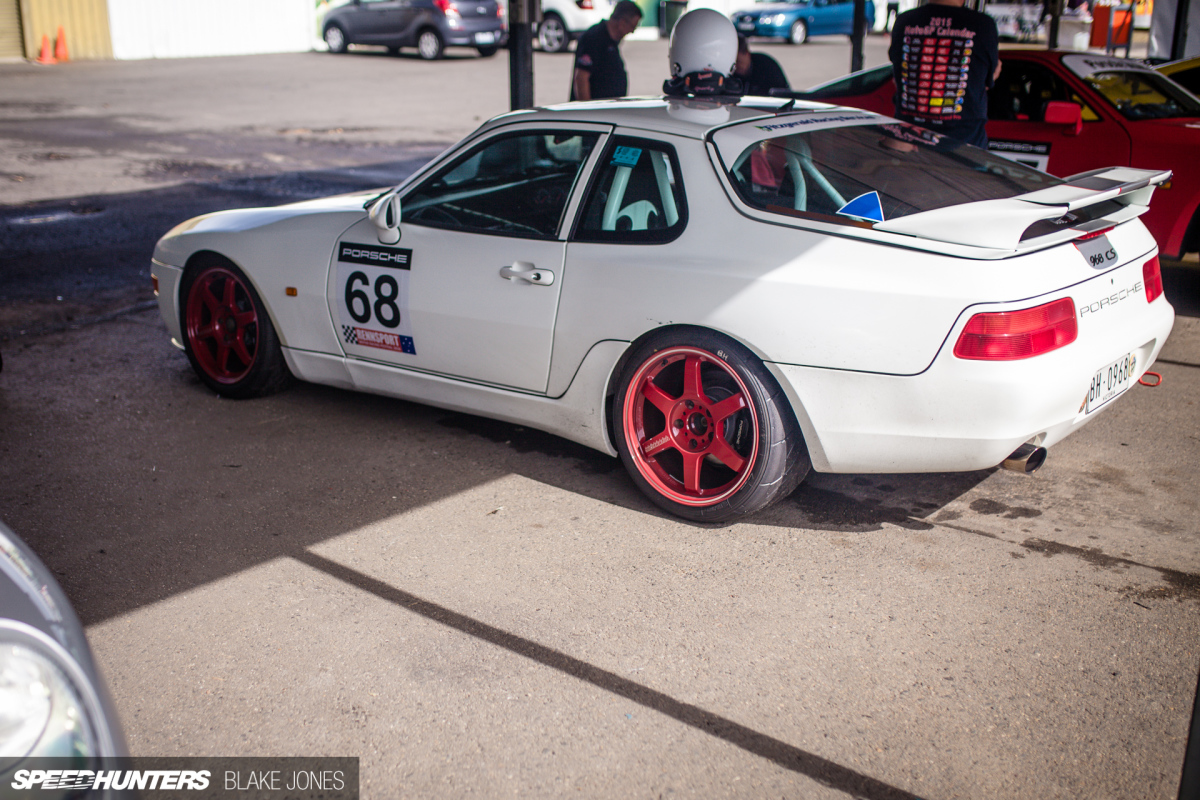 This 968 ClubSport, one of the first front-engined Porsche models to see its demand swell like the 911, was sitting pretty on semi-slick-shod RAYS Volk Racing TE37s.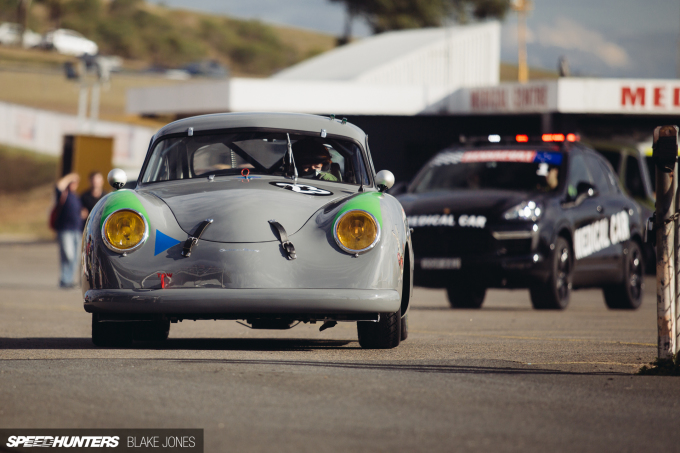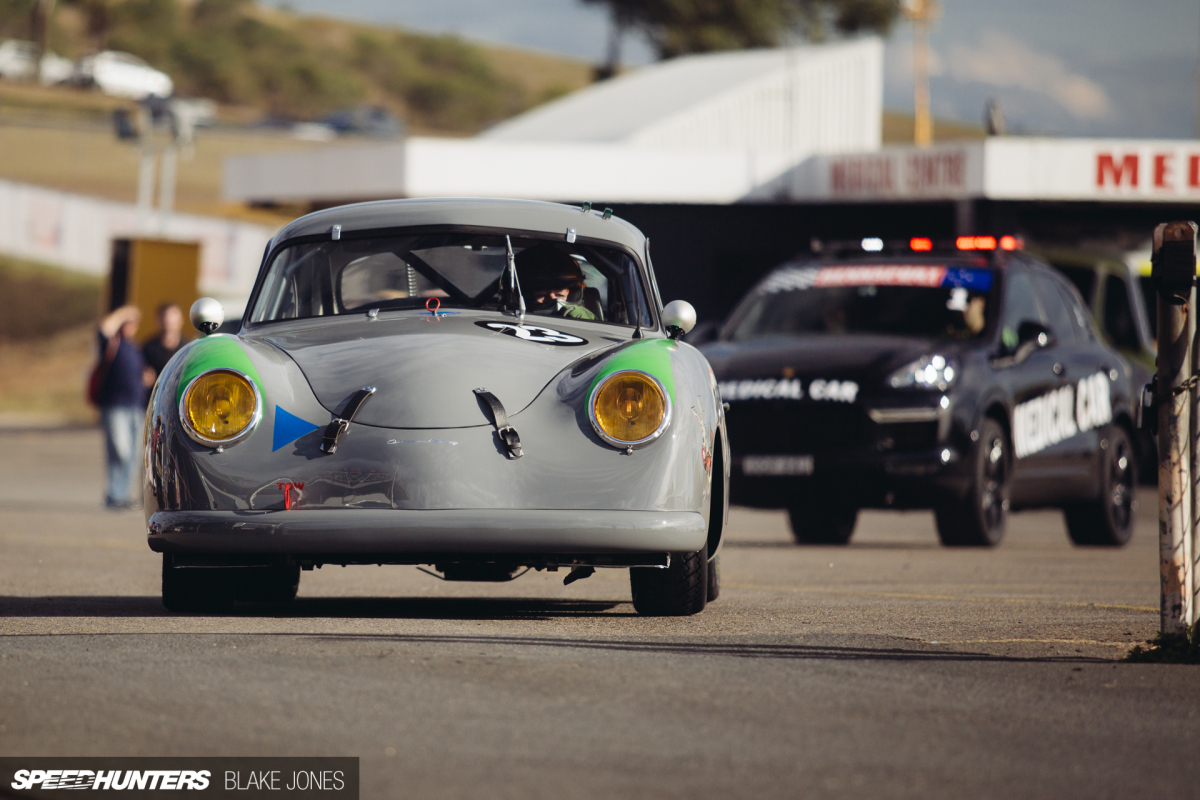 Despite Magnus truly claiming the undisputed worldwide 'outlaw' title, Australia has its own local outlaw in Ron Goodman, a panelbeater turned 356 builder and racer. His 356 not only oozes style but packs a serious punch on track; enough to take him head-to-head with the world's best classic racers at the Rolex Monterey Motorsports Reunion at Laguna Seca. We'll take a closer look at this machine in an upcoming spotlight.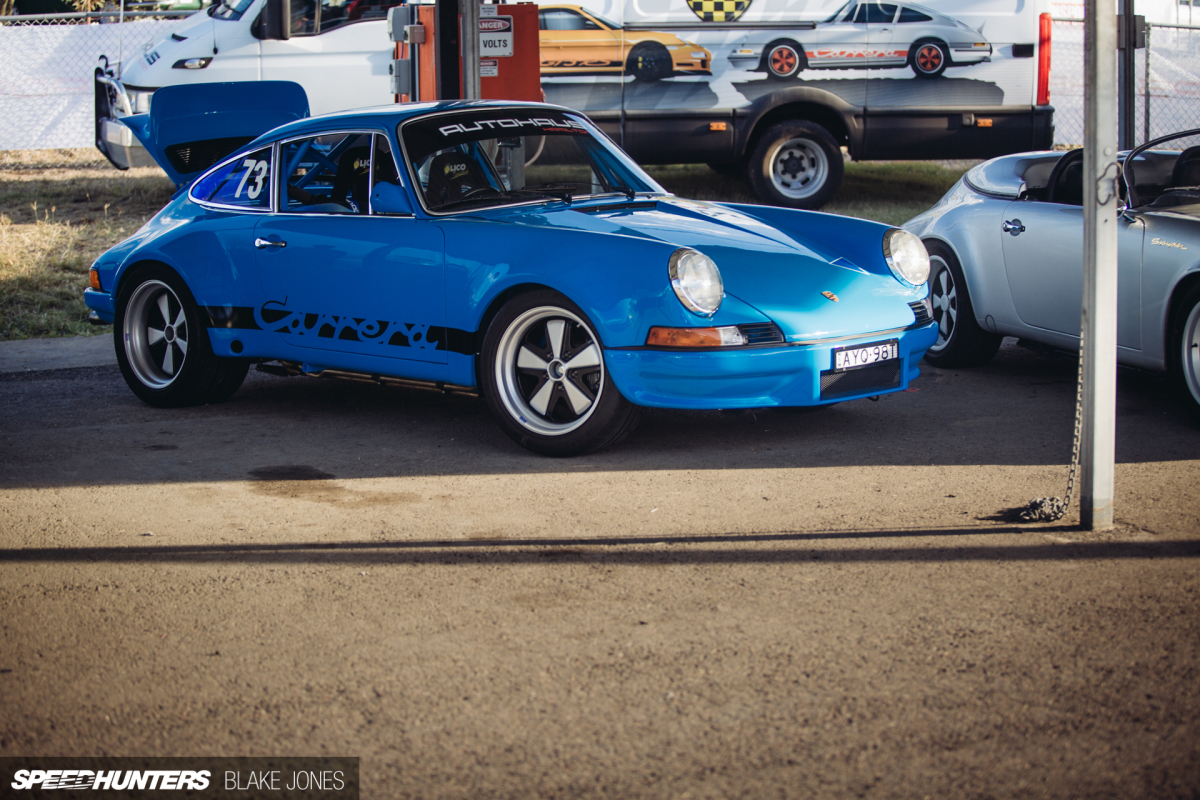 Graeme Evans' 3.8 RSR was on display and looking amazing alongside a few other custom creations from Autohaus Hamilton. This operation is quickly making a name for itself in the Australian (and even worldwide) Porsche community; the guys even helped Magnus source one of only 15 right-hand drive 1975 911 Turbos.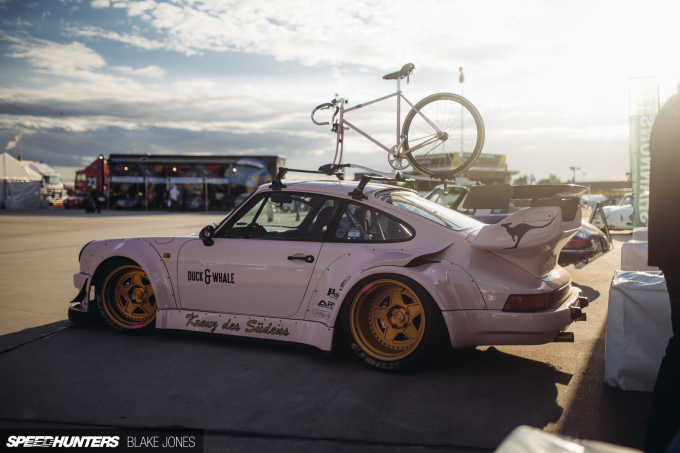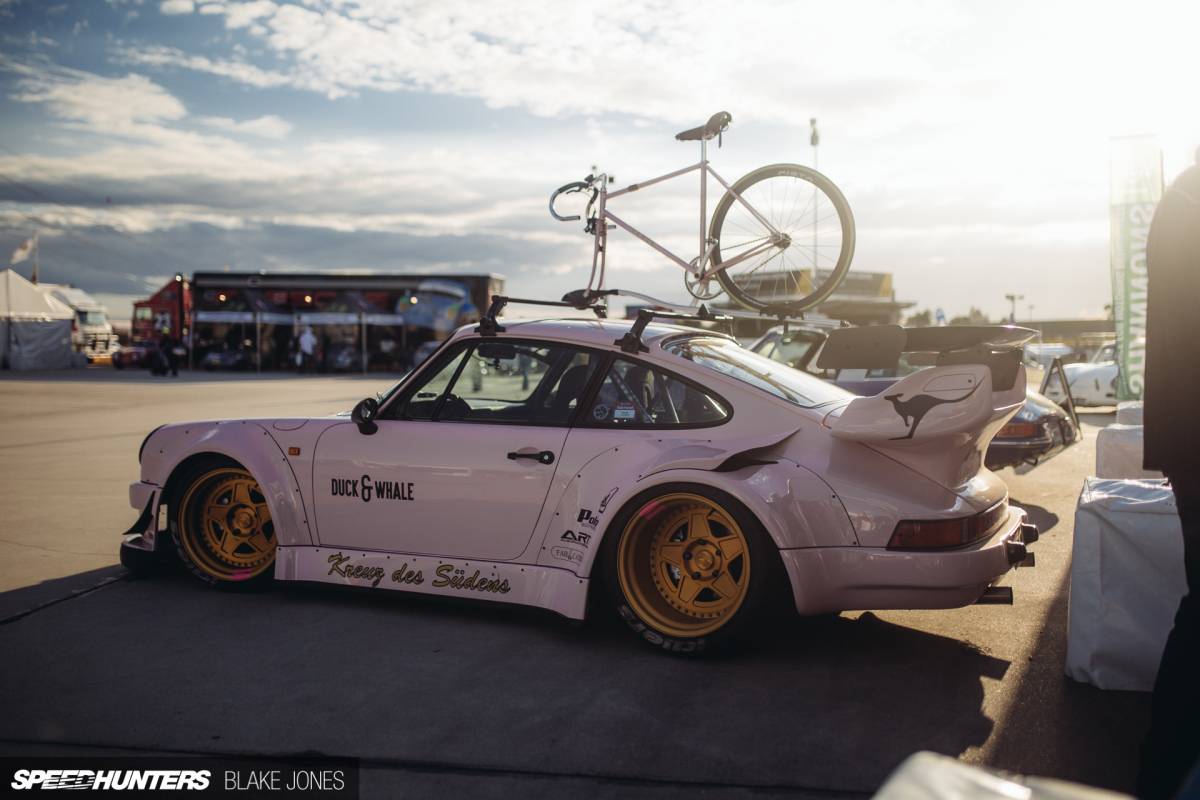 The country's only RWB 911, better known as Southern Cross, made the long journey up from Melbourne for the event. Purists were left slightly perplexed, but regular punters loved the left-field combination of big aero and roof racks.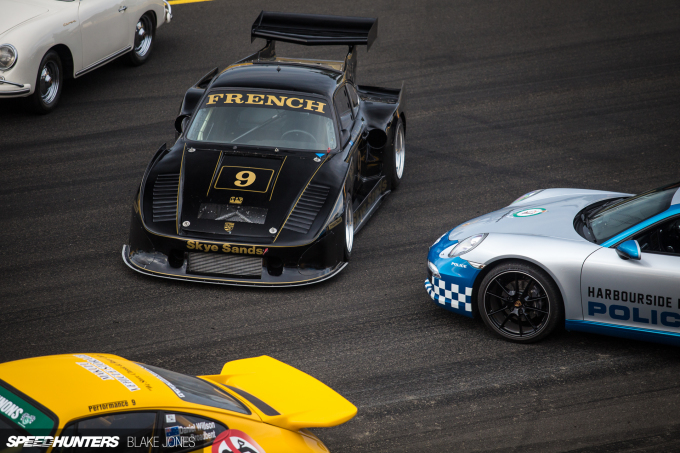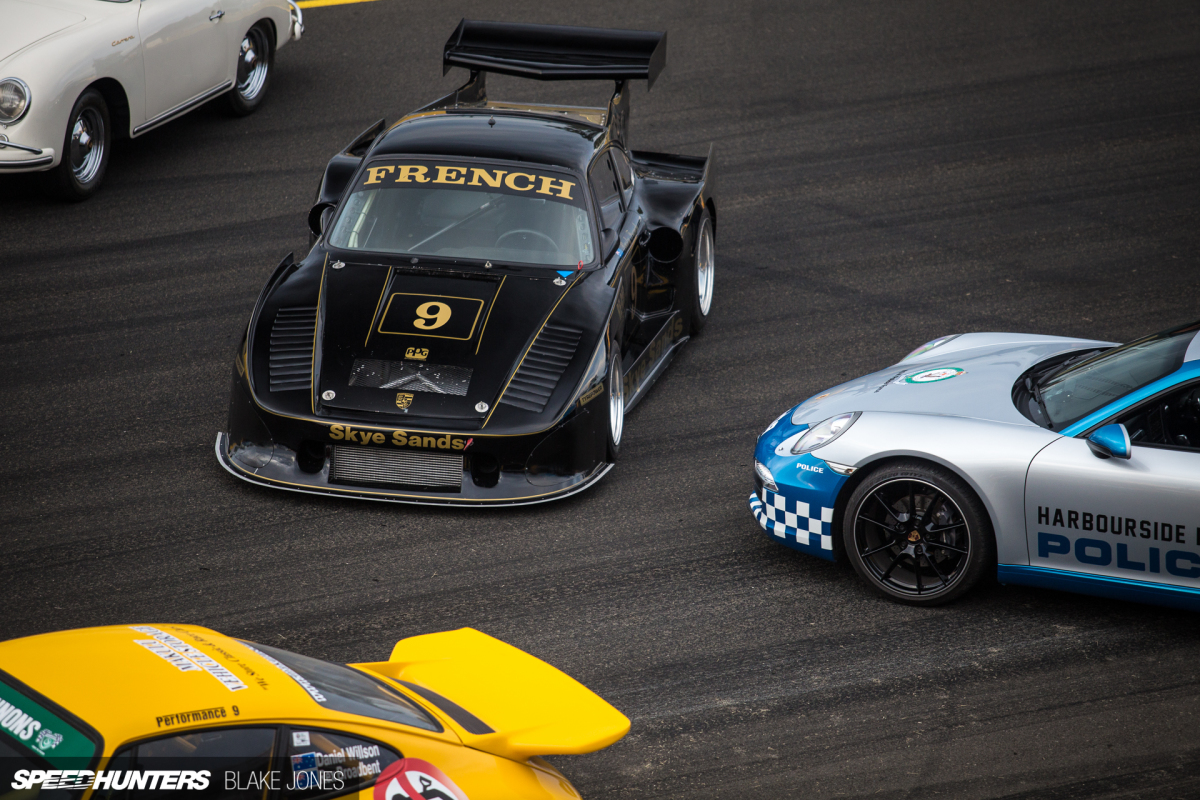 On the subject of big aero, it's impossible to skim over Rusty French's Batmobile-esque 935. Should we take a closer look at this handsome example?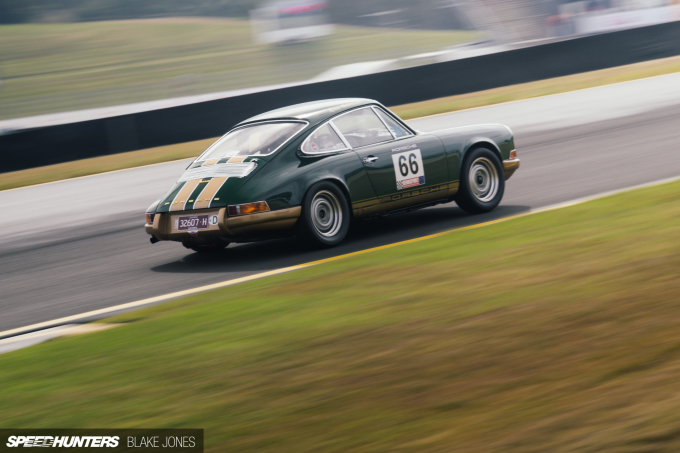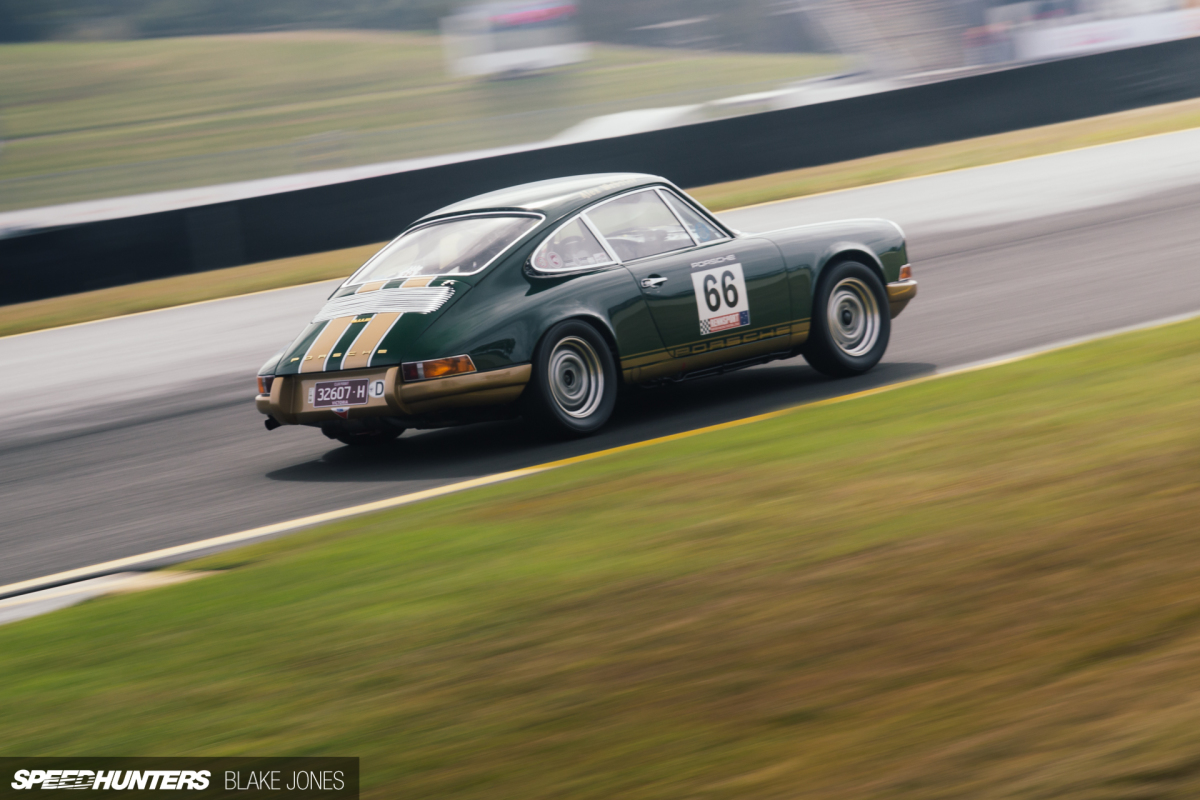 Simple can be handsome, too. The green and gold combo may be Australia's national sporting garb, but it looks resplendent as a racing livery on this early 911T. How can a race car be this clean?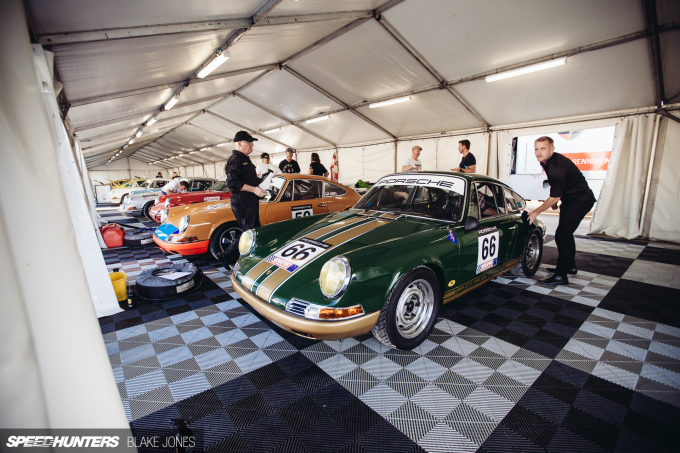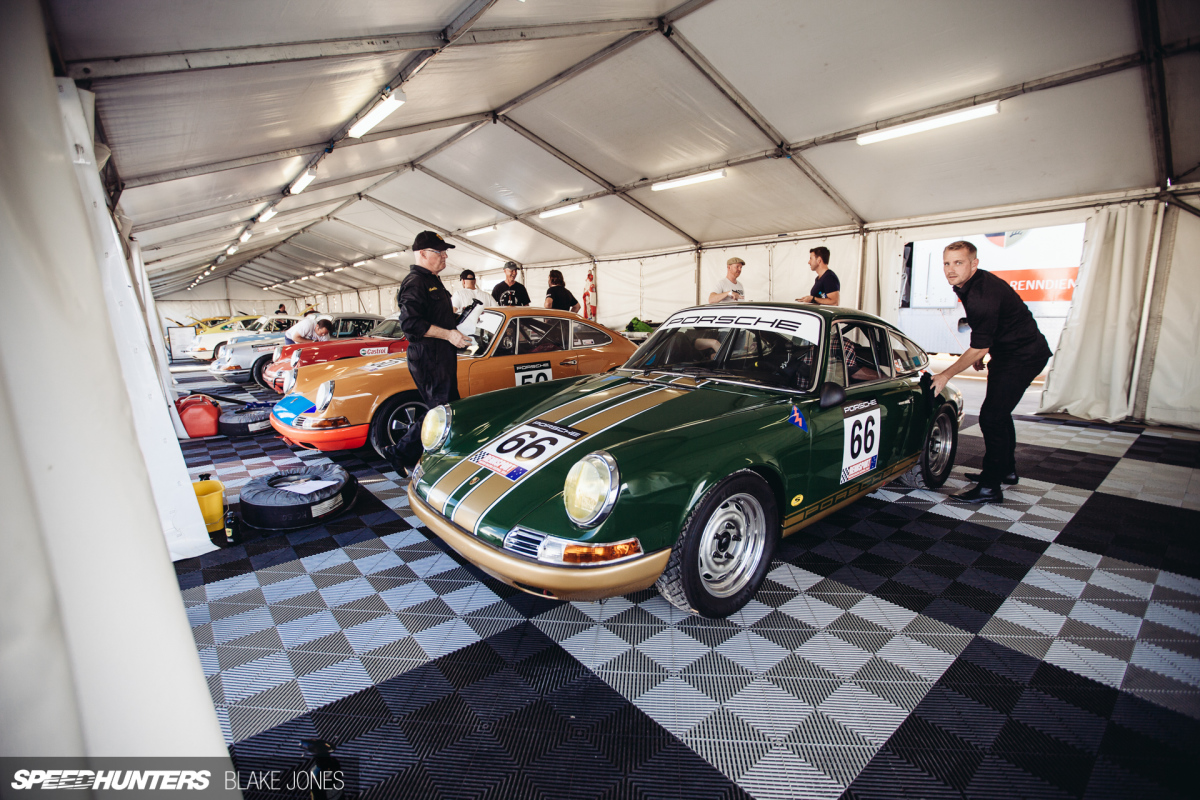 I caught a team of detailers giving the car a quick once-over in the pits between races – that explains it.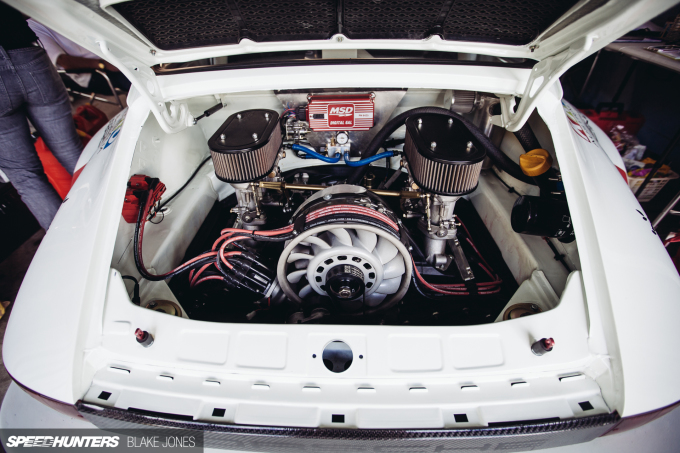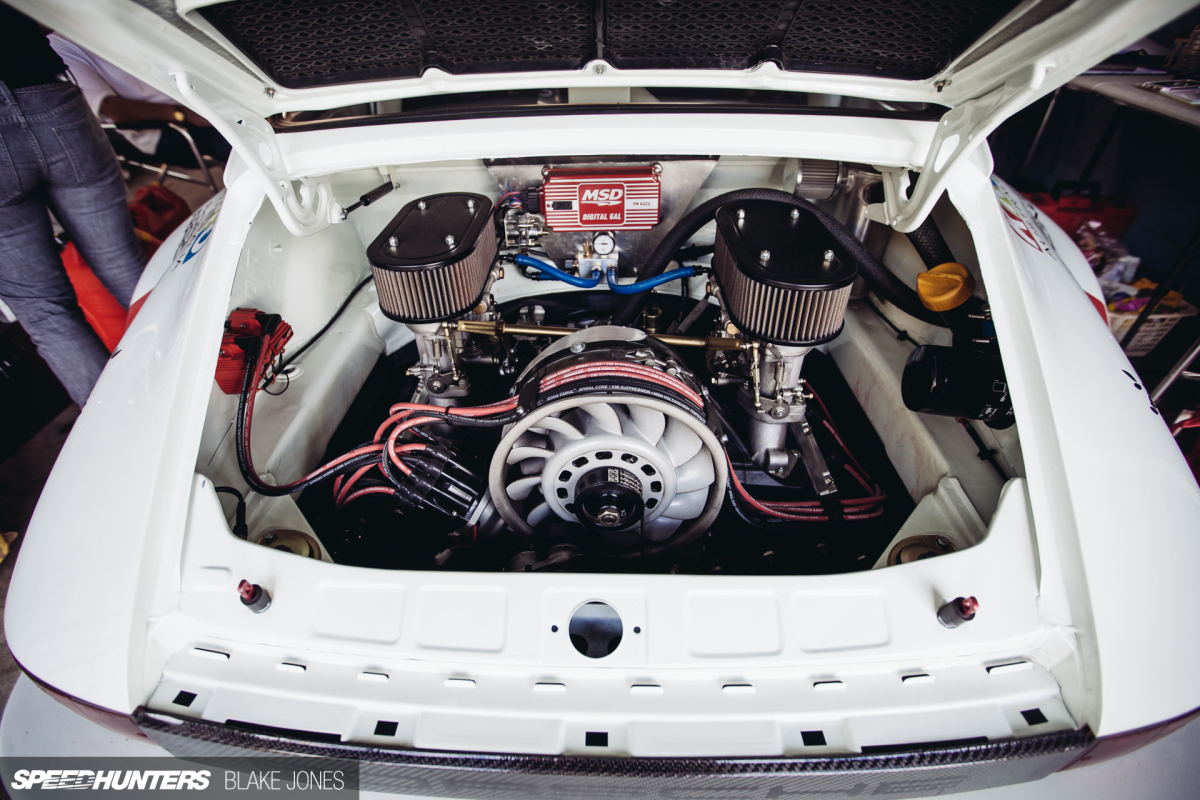 I had a chance to inspect some of the cars competing in the IROC class (note the flame-throwing RSR-bodied 911 earlier in the story) and was really intrigued by the formula. In spirit, the cars mimic the original 1974 IROC machines, however carbon fibre panels, coilover suspension and modern brakes complement a new 360-ish horsepower engine and a handsome RSR body. Most interestingly, competitors must paint their cars in one of the original 15 wonderfully bright IROC colours, ensuring a vibrant scene on the grid.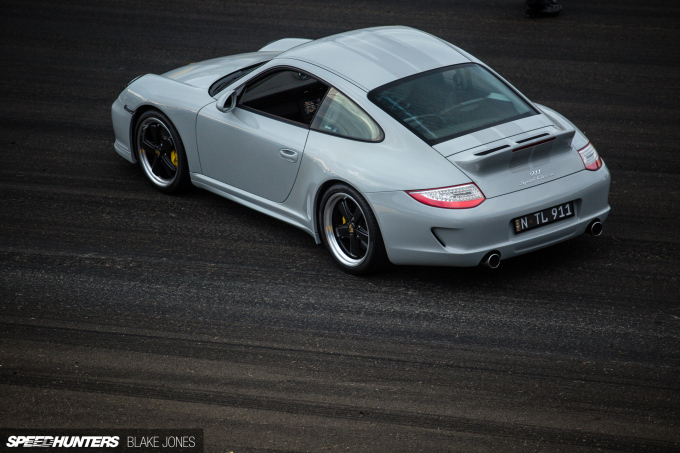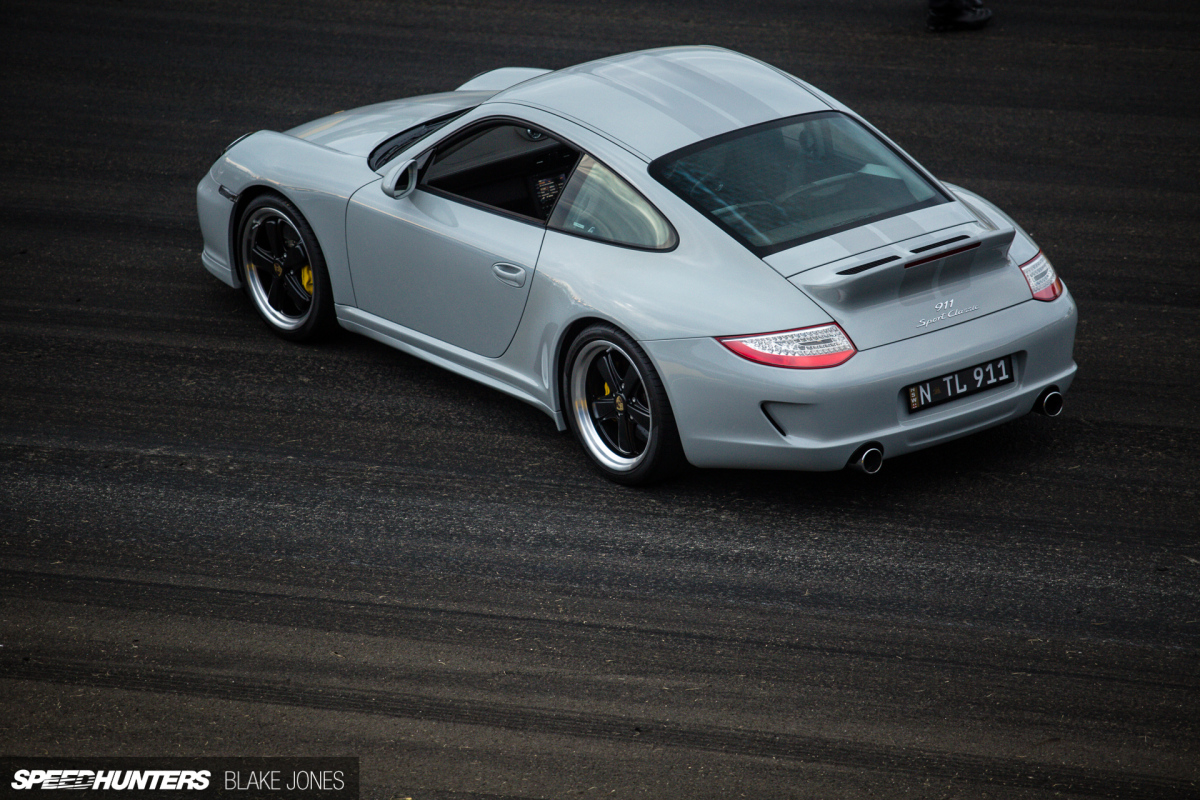 One of 250 997 Sport Classics was in attendance; released in 2009 it was Porsche's first realisation that old was new again. Wider bodywork, Fuchs wheels, a ducktail spoiler and custom interior along with some performance tweaks were specified by Porsche's Exclusive in-house customisation branch. It was billed as a successor to the 2.7RS, but for me the new 911R gets much closer to that mark.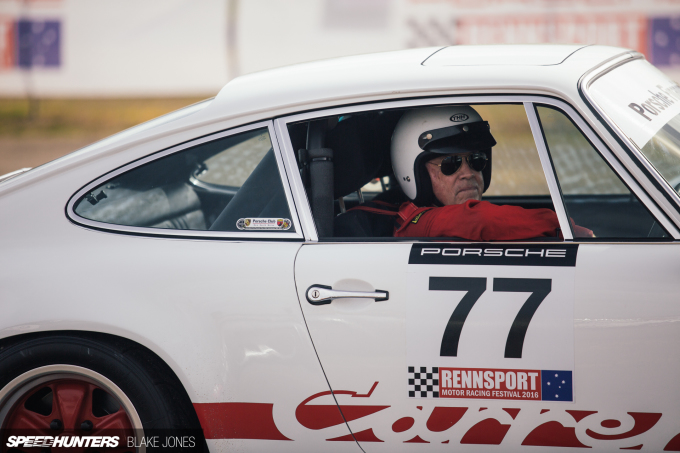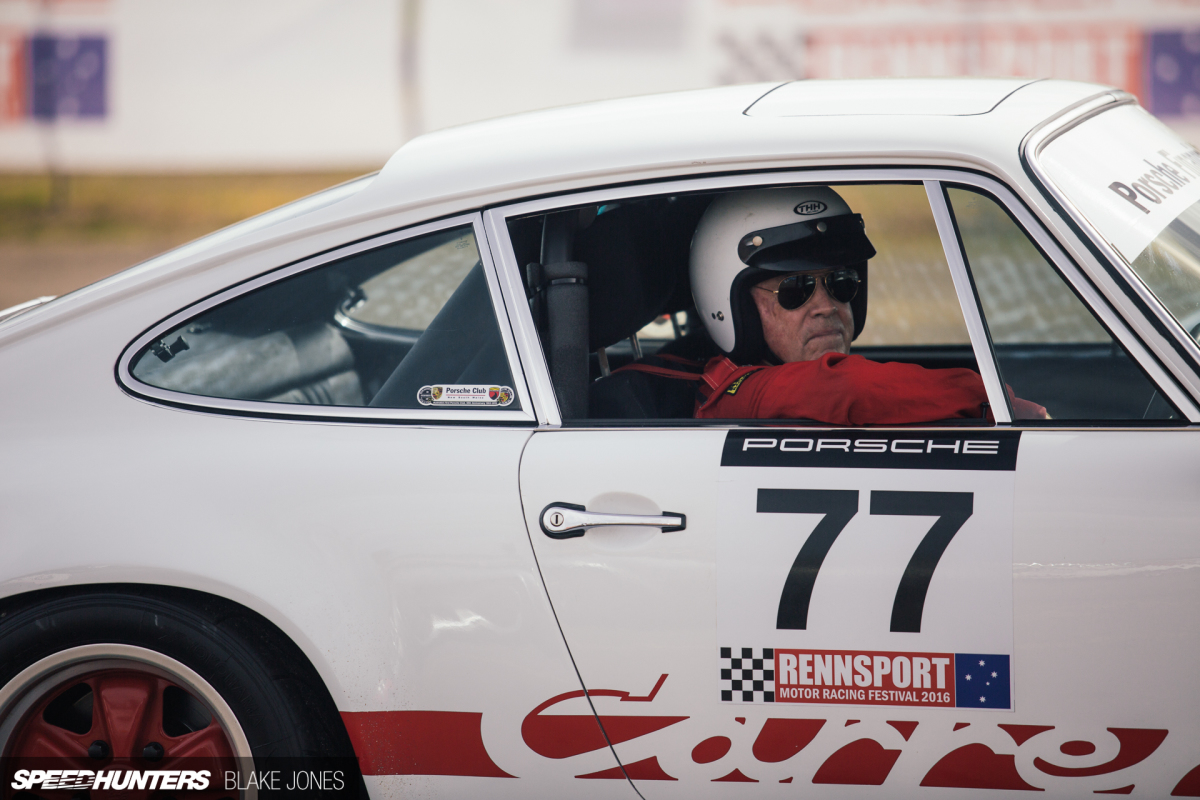 Despite Porsche being a fairly premium and exclusive brand, the accessibility of its events always impresses. Racing classes catered for complete amateurs to seasoned professionals, and fans could get as close to the action in the pits as they wanted. Remembering back to the last Ferrari event I attended, a (Ferrari branded) 7ft fence had been erected along pit lane to seperate the true Ferrarista from the lowly proletariat.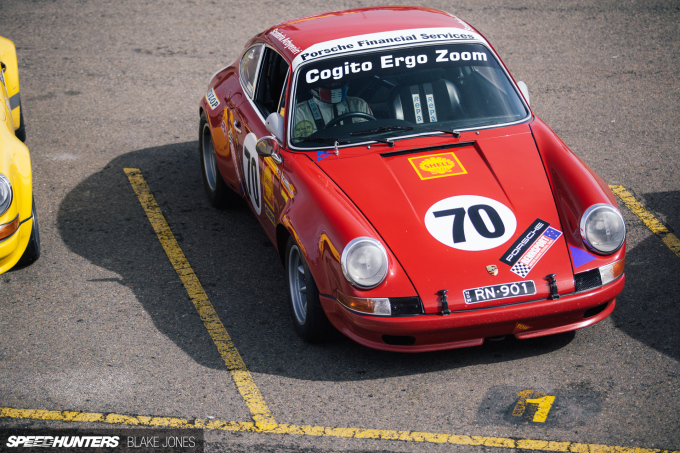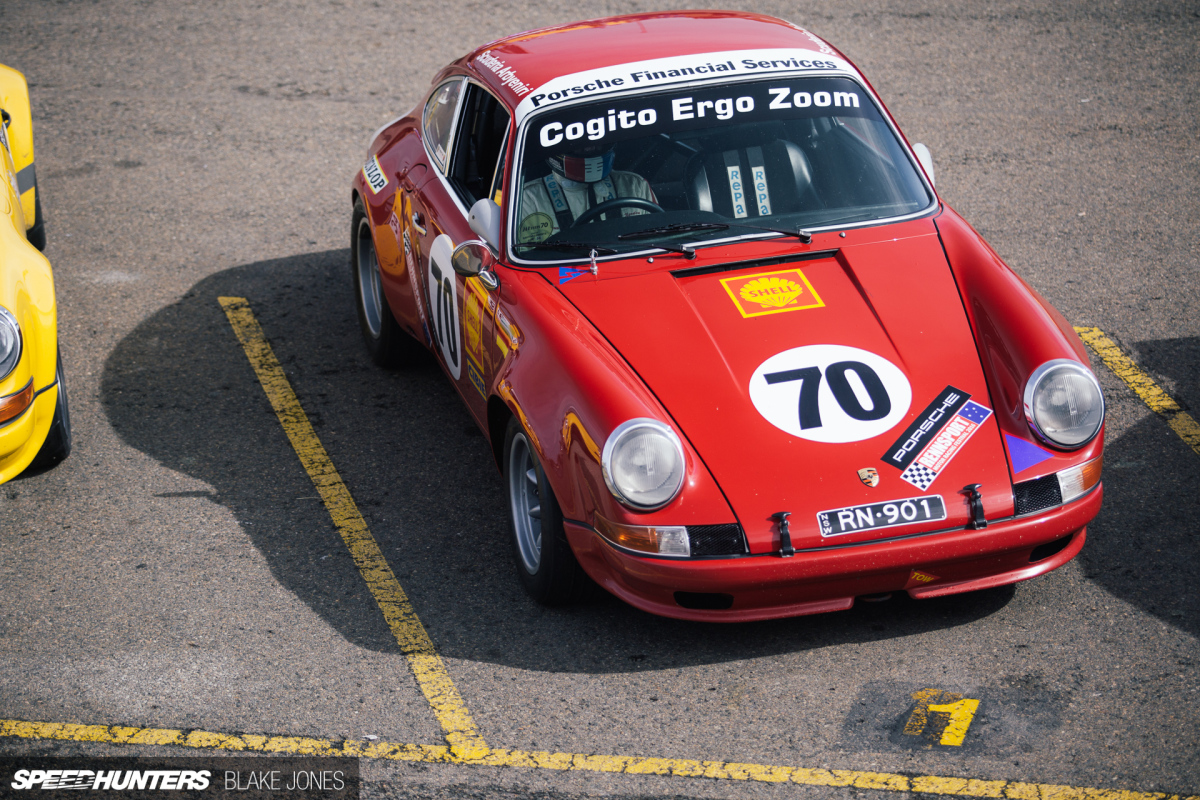 Porsche is a company that listens. Despite the new 991 GT3 being faster and more tech-laden than ever before, there was a vocal minority of enthusiast owners who demanded a manual gearbox remained on the options list (I witnessed one such exchange between a room of owners and Porsche Australia's then CEO – it was surprisingly tense). The waters were tested with low-volume models like the GT4 and new 911R, and it seems that now the next-generation GT3 will indeed be available with a stick after the market was proven.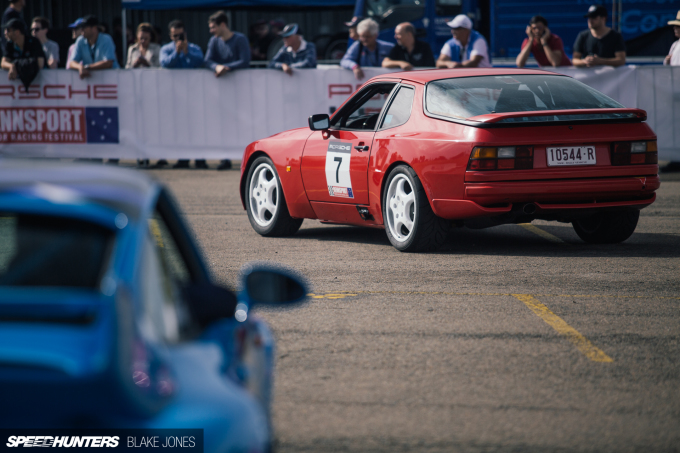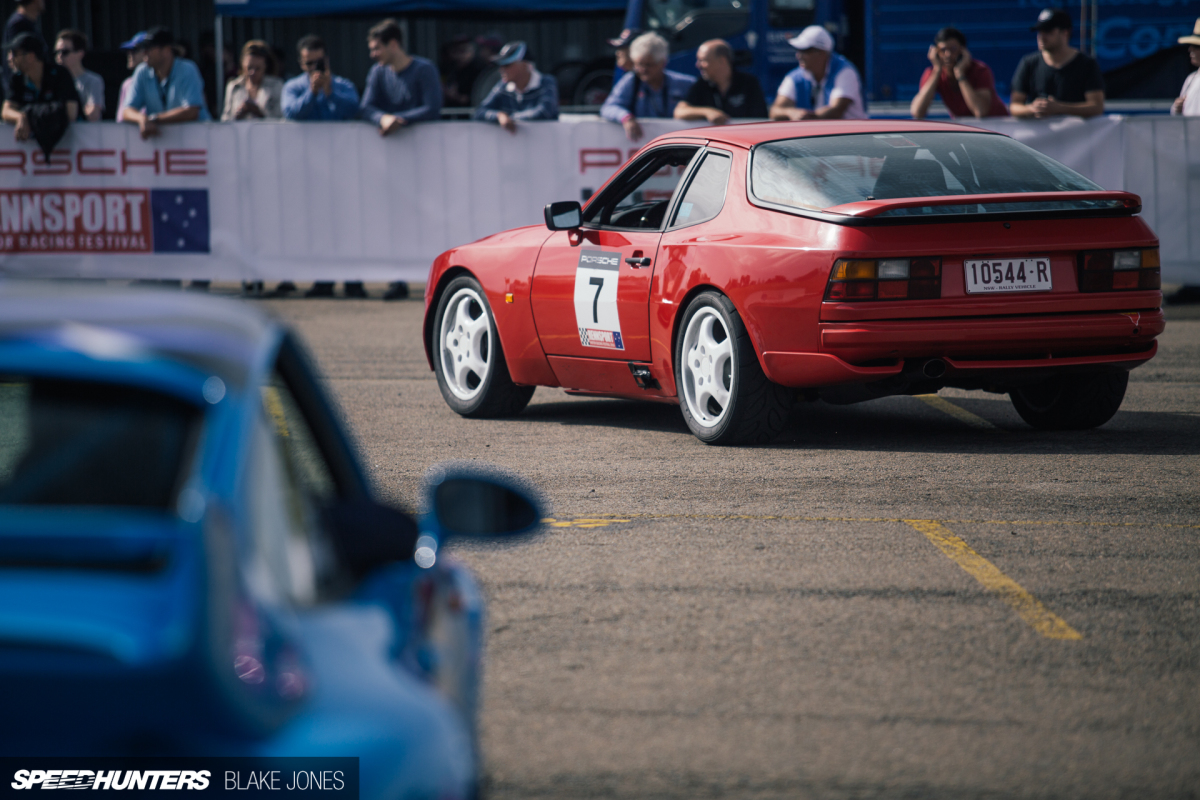 Personally, I'm most interested to see how Porsche continues to proliferate its product line beyond the 911. To us enthusiasts, the Macan and Cayenne may be a necessary evil, but what if we were to see a 2+2 FR sports car wearing the Stuttgart crest (a reborn 944, even) that went head-to-head with the M3? Wouldn't that be something!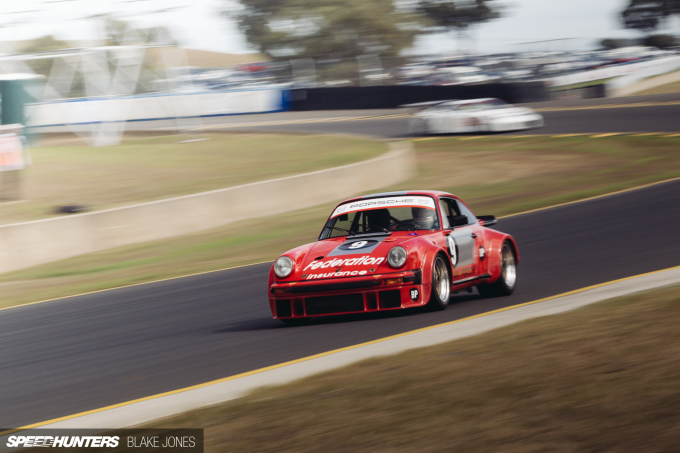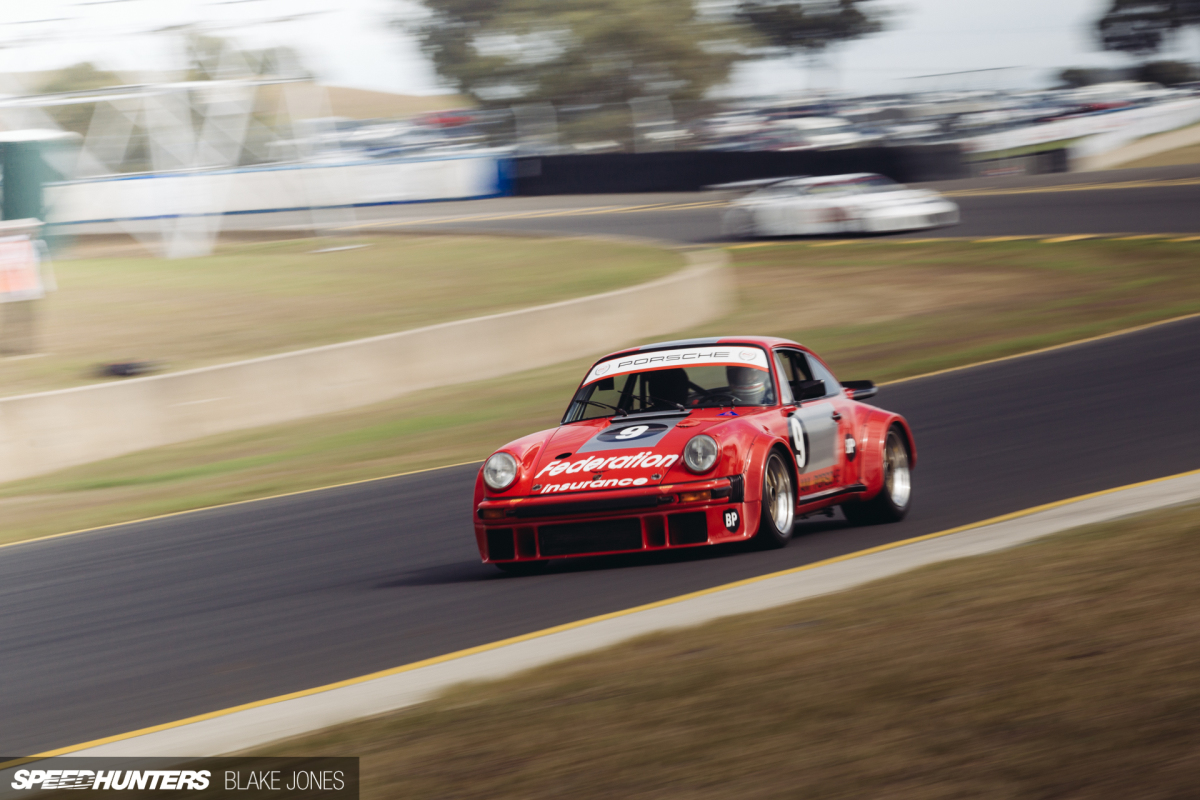 Racing has never not been a part of the Porsche narrative, but today we see the company back in endurance racing with the 919 Hybrid leading the Audi and Toyota in WEC, and the factory GT3 Rs are bringing in IMSA silverware. Yes, Porsche is well and truly back, and Rennsport is a celebration of that fact.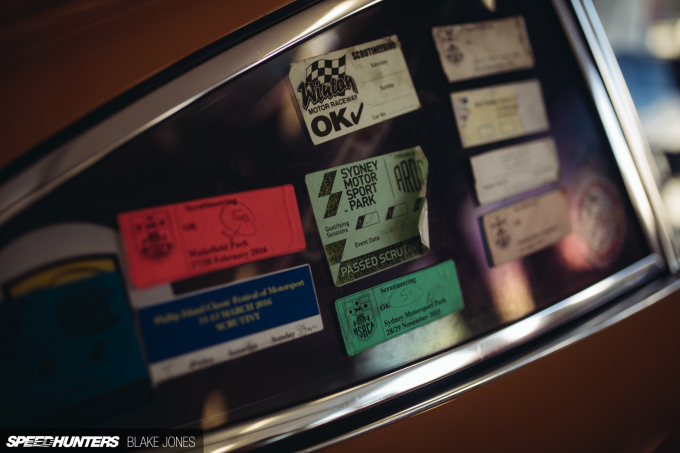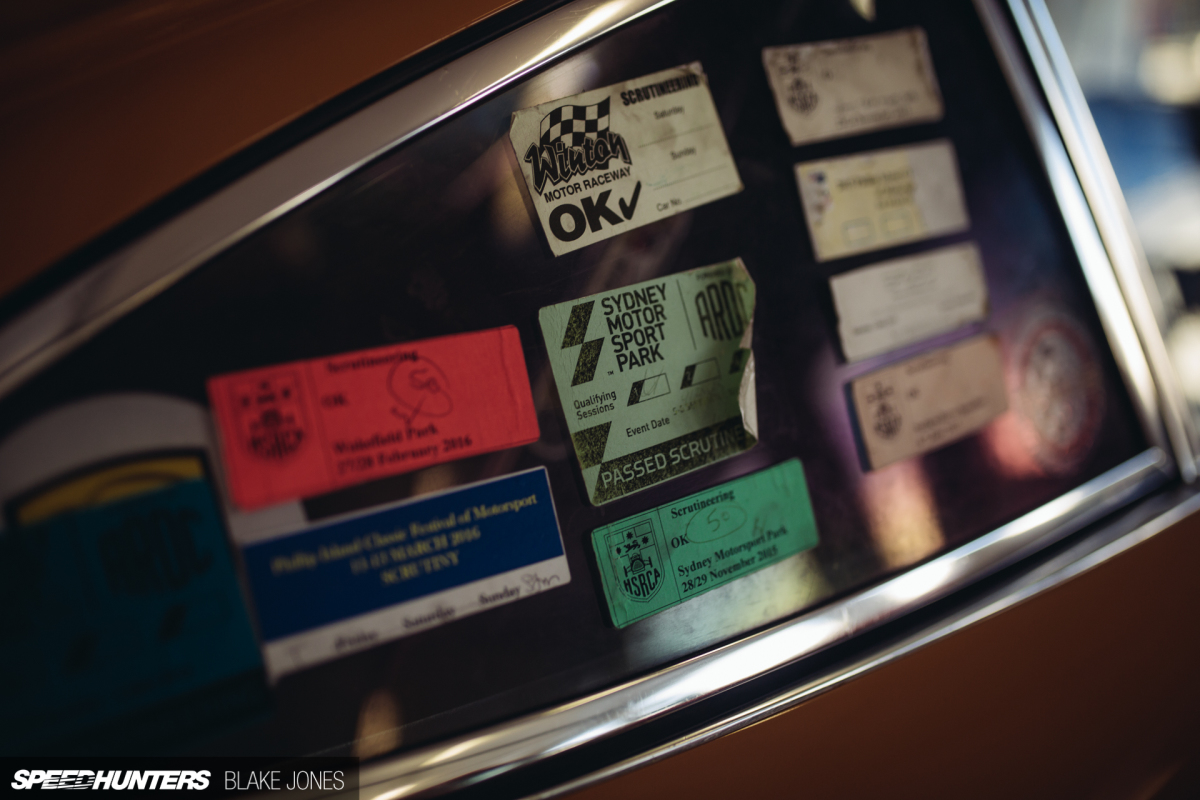 But above all, Rennsport was a day for the owners. Porsche clearly has a huge respect for the people that buy, own and love its products both past and present. For a company that is moving faster and faster into the future of PDKs, turbos and SUVs, there's no question that Porsche is still very conscious of its racetrack roots.
Blake Jones
Instagram: blaketjones
blakejones.90@gmail.com
Cutting Room Floor