We feature a ton of race cars here on Speedhunters, but we don't spend much time at all talking about how they actually get to the track. And why should we? Most are transported via basic truck/trailer setups that exist for the simple purpose of getting to and from an event or race.
But occasionally you'll find folks that take their hauling setups to the next level. That's the case here.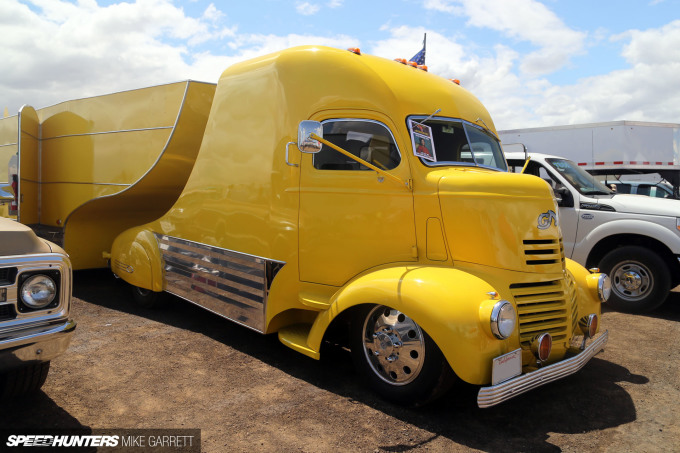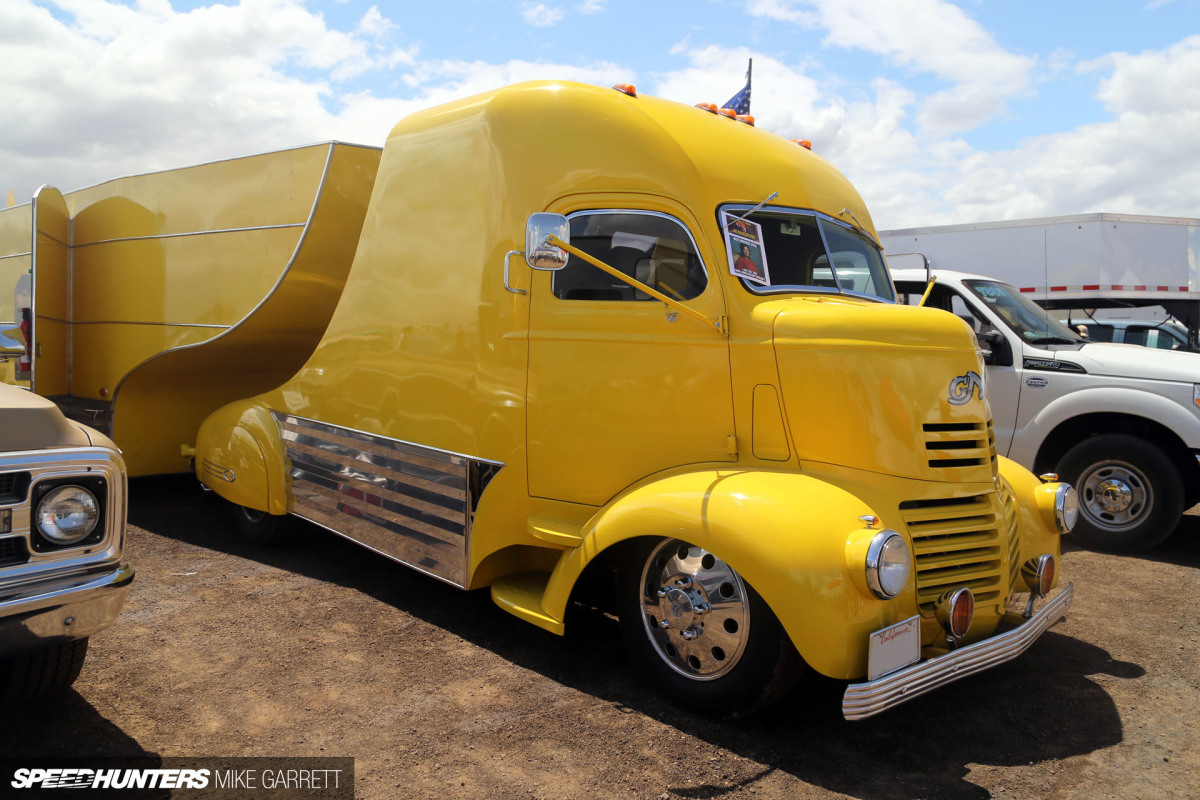 The rig was built by Rich Roberts, the same guy who built the altered wheelbase Plymouth from my last story. This is how he hauls his race cars around. Based on a 1941 GMC COE, the truck and trailer combination is a work of automotive art.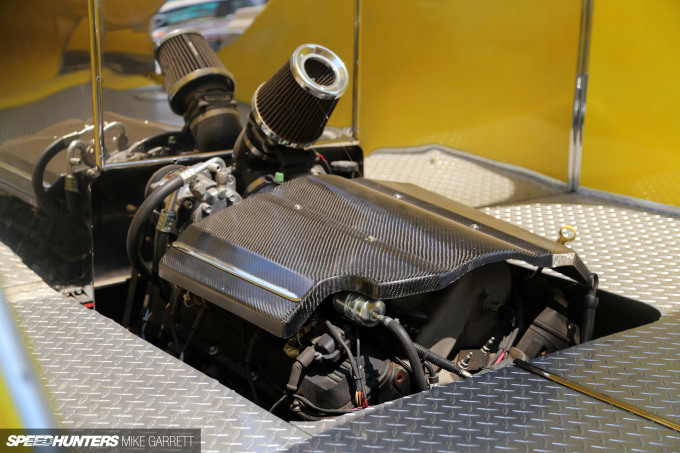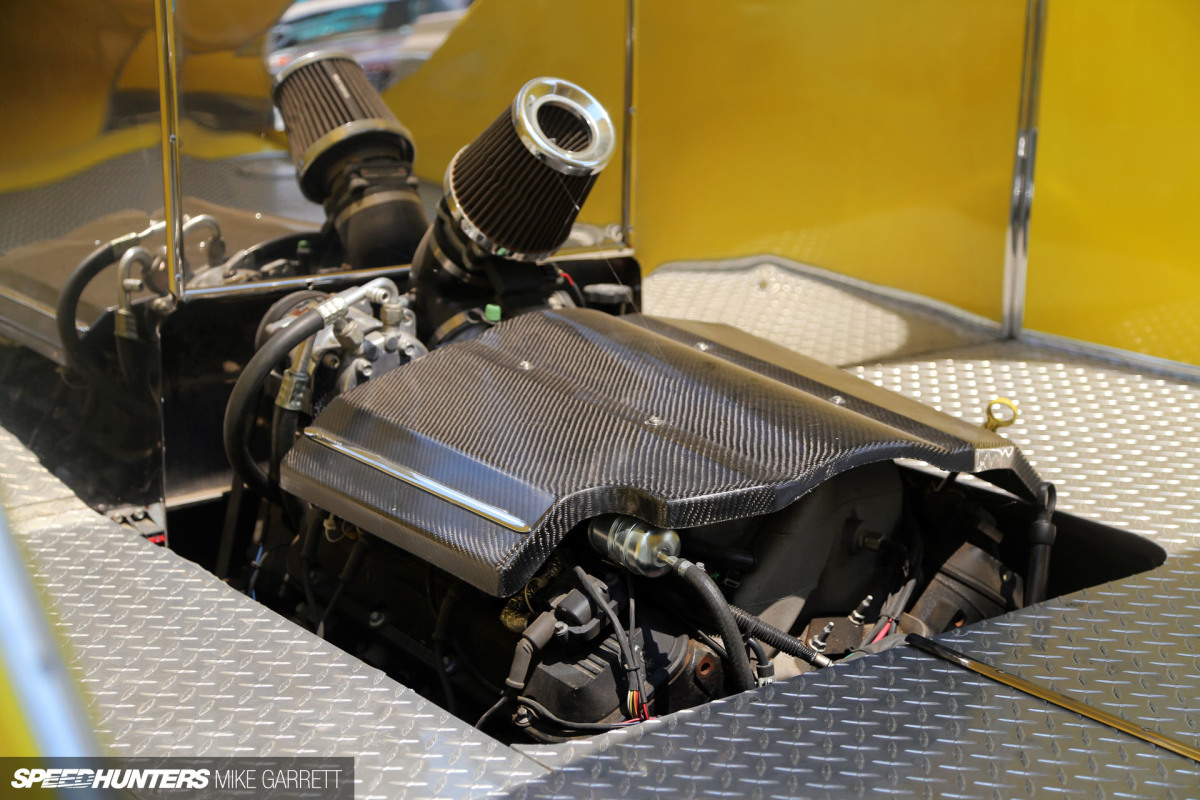 Digging a little deeper reveals a creation that is equal parts modern and vintage. The powerplant is a late model Vortec V8 from a GM Commercial truck, ensuring the COE gets down the highway with the reliability of a contemporary hauler.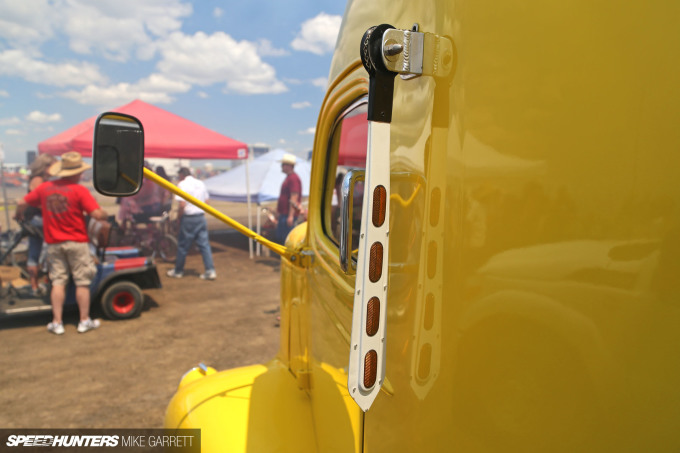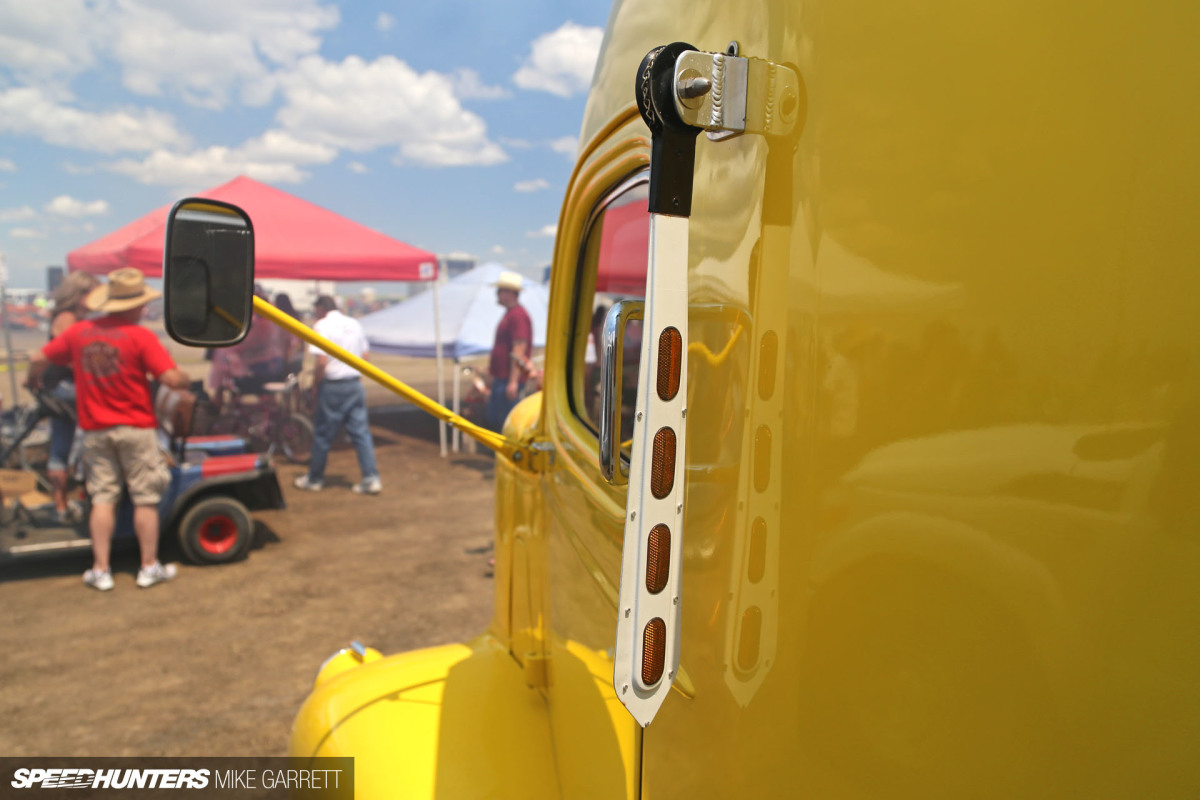 But the styling is all streamliner/art deco, with swooping lines, fender skirts and other cool details like these semaphore turn signals mounted on the cab.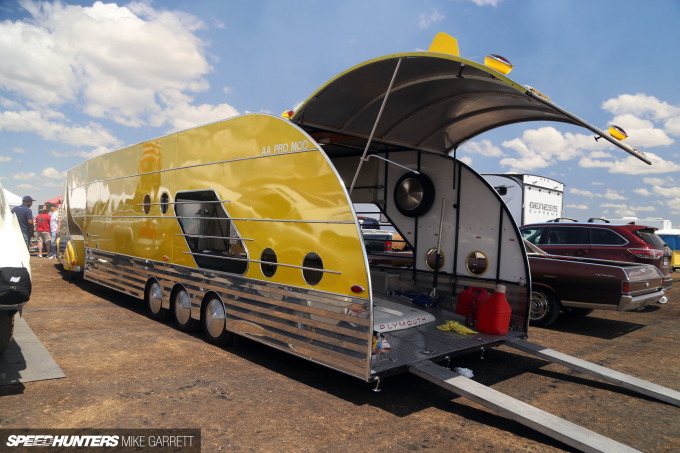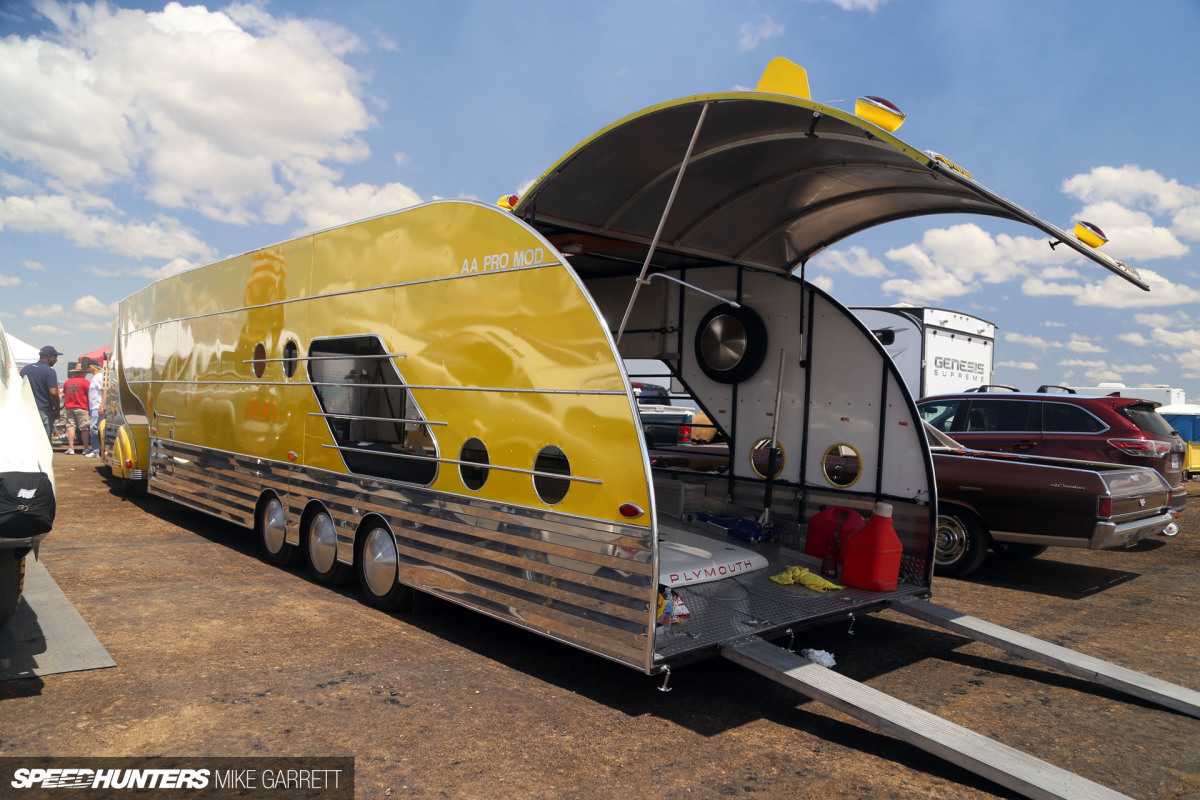 The rig is mated to a triple-axle trailer that shares the same streamliner styling along with chrome trim porthole windows. It looks as much like a vintage train car or airplane as it does a race car trailer.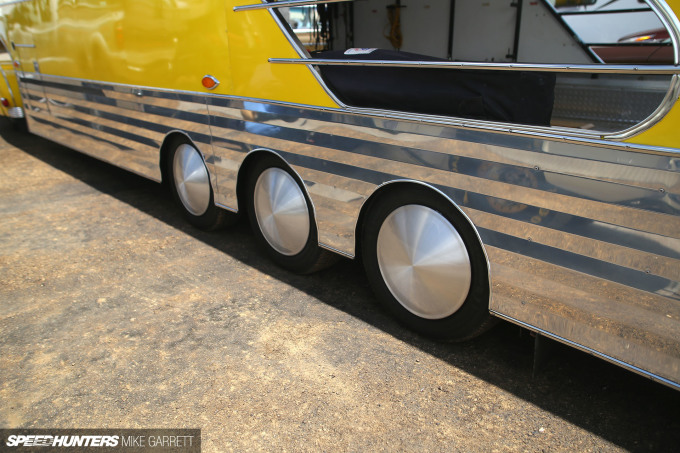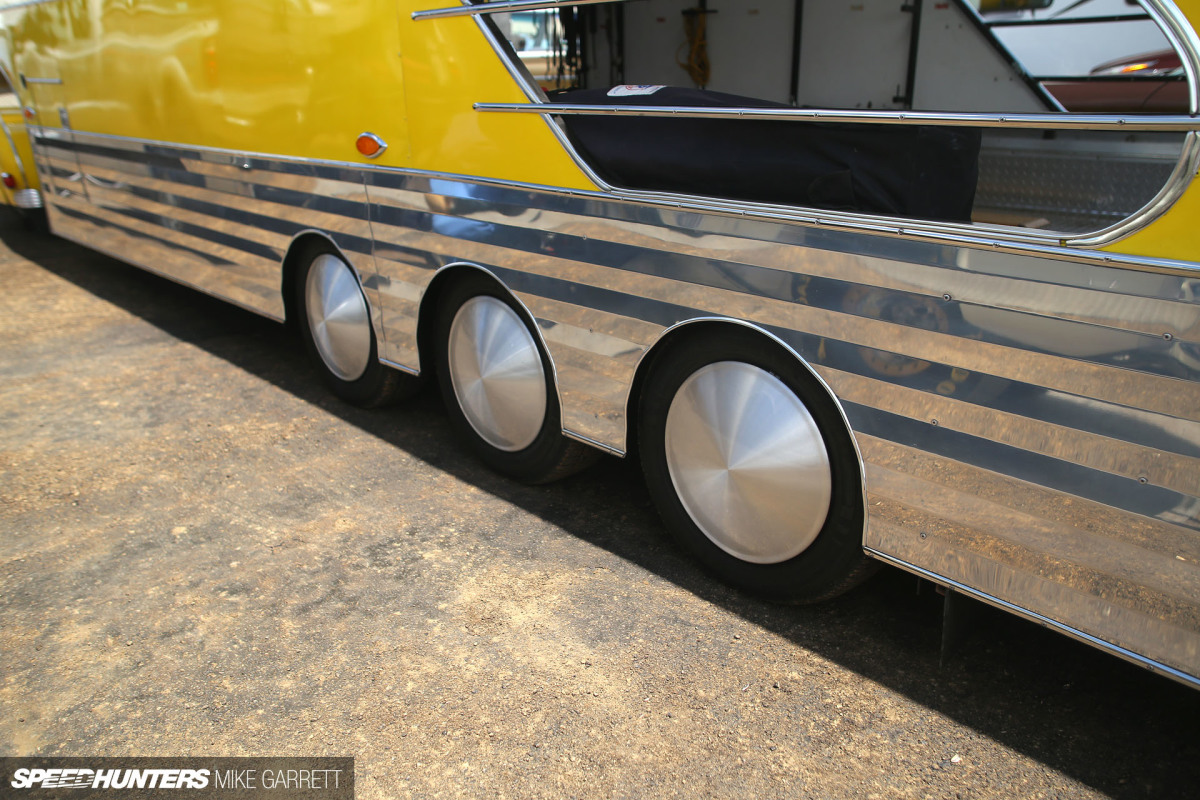 Further building on the aerodynamic looks are a set of Moon Disc covers for each of the trailer's six wheels.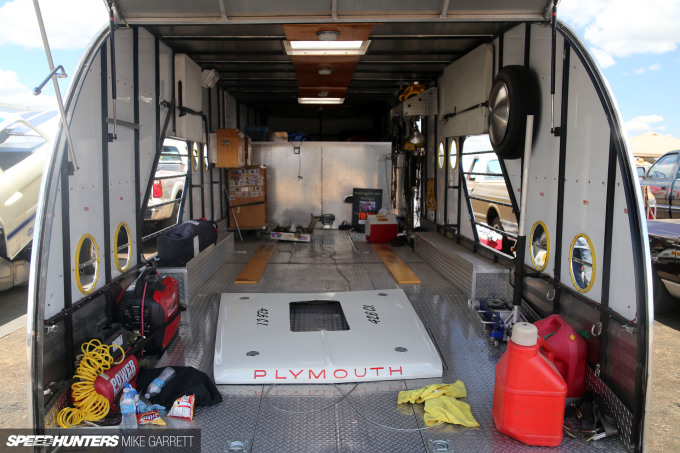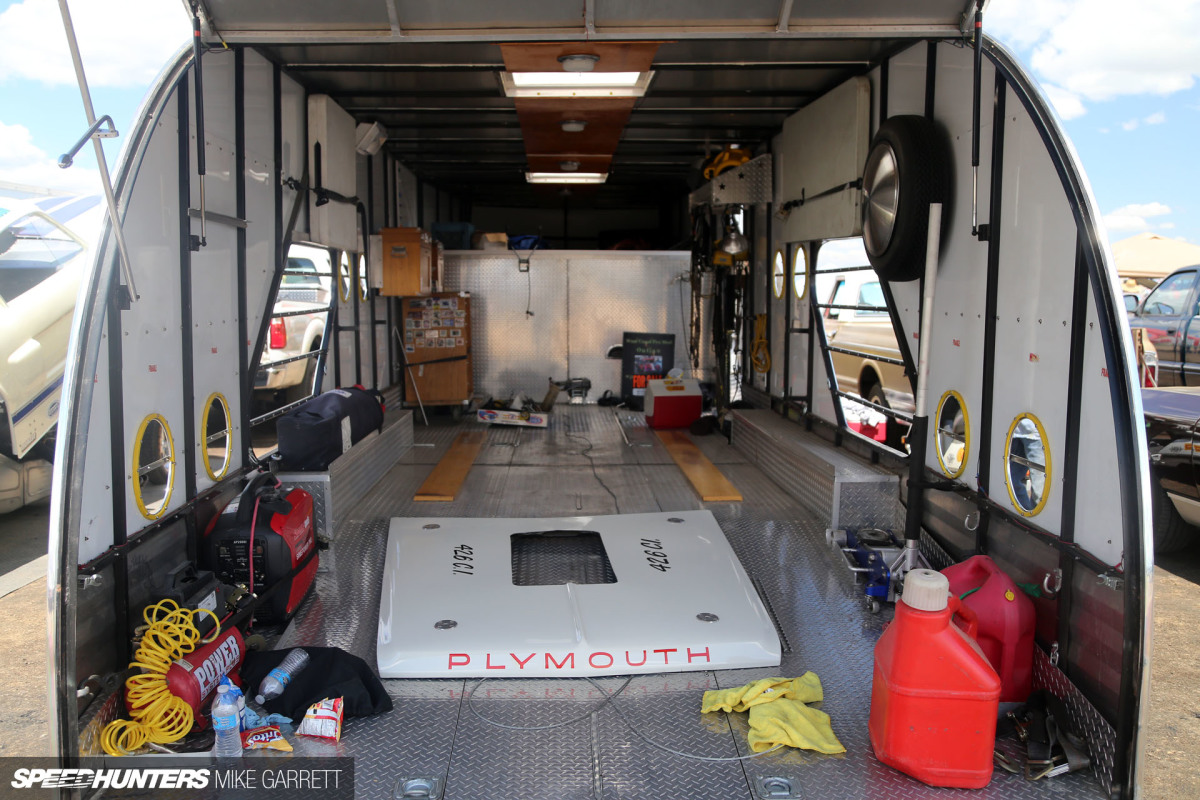 But it's not just about looks; the spacious trailer is as functional as any other high-end race car transporter.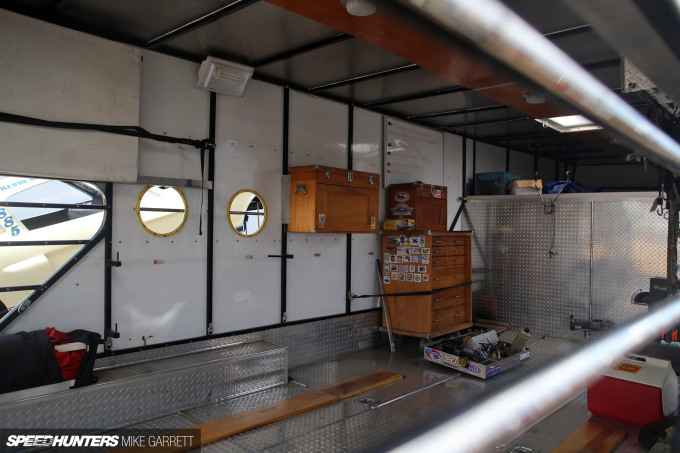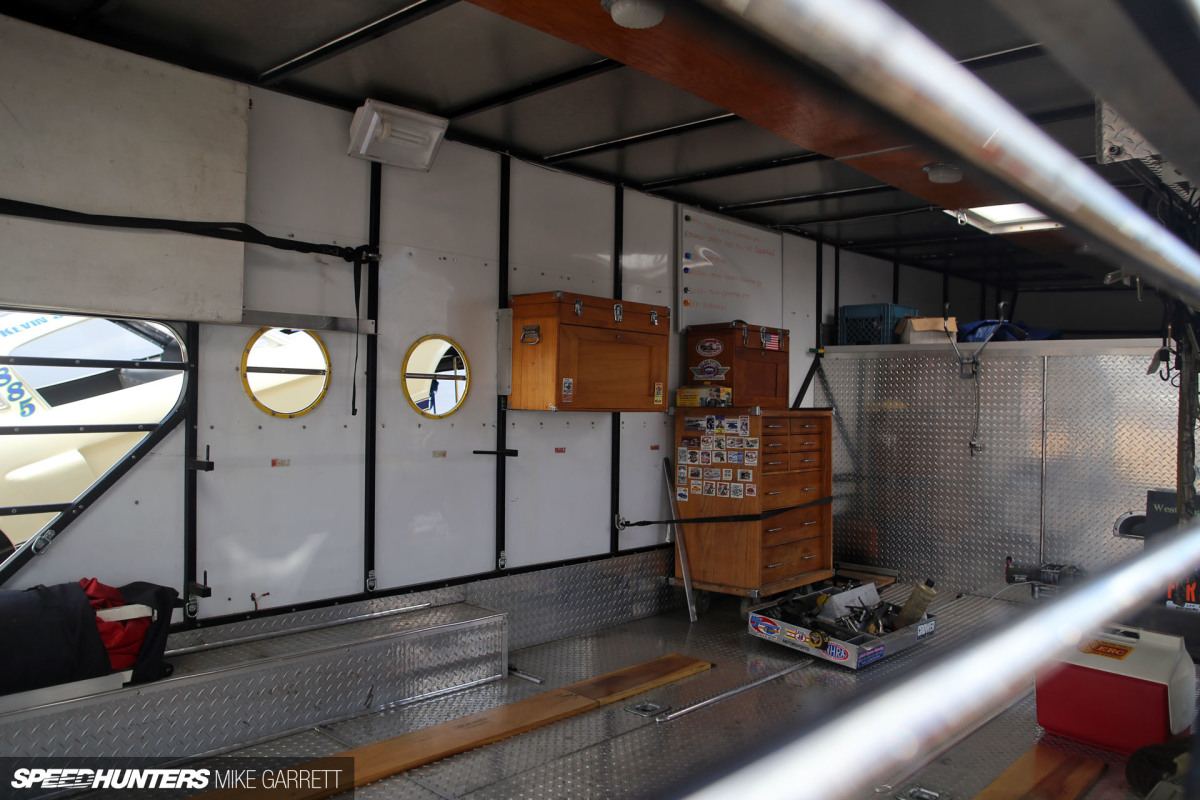 And that means it not only has the space to carry the car, it has all the toolboxes, work benches and parts storage areas that you might need for a weekend at the track.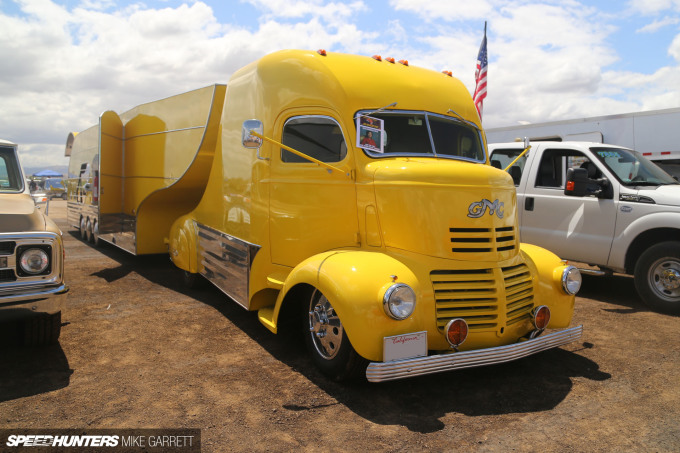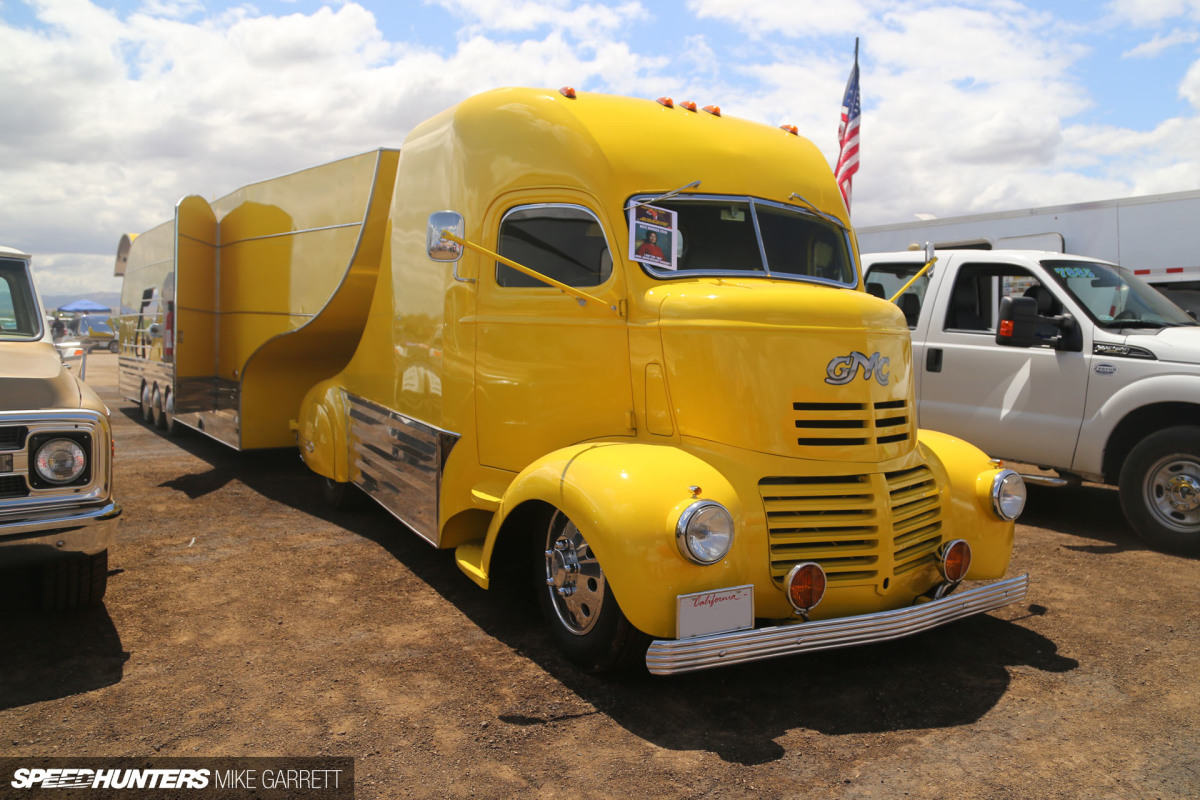 It's not too often that I come across a truck/trailer setup that's as cool as the car it brought to the track, but this one definitely falls into that category.
How can you not love this?
Mike Garrett
Instagram: japanifornia
mike@speedhunters.com