If you think about it, motorsports once gave fans the ability to dream.
Back when race cars were truly based on their road-going counterparts, there was more of a sense of belonging for car guys; a more direct link to the car he worked hard to get his hands on and the race version of it that he would watch battle it out at the circuit on TV.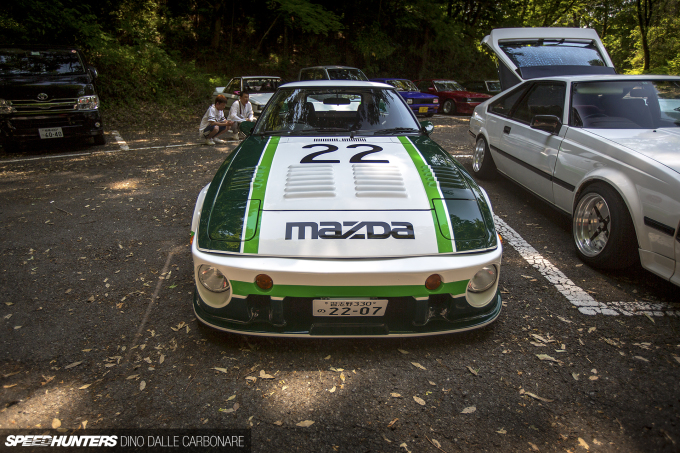 The Japanese were amazingly good at this, especially back in the '70s and '80s, through to Group N and Super Taikyu, Group A, the JGTC and then the first few years of Super GT. They were really tapping into the passion that people had. Which brings us to this SA22C RX-7 I hunted out this past Sunday at Sagamiko, proudly sporting the same green livery run by the 1979 race RX-7 entered into the 24 Hours of Daytona.
Even the Speed Star MkII wheels were color matched.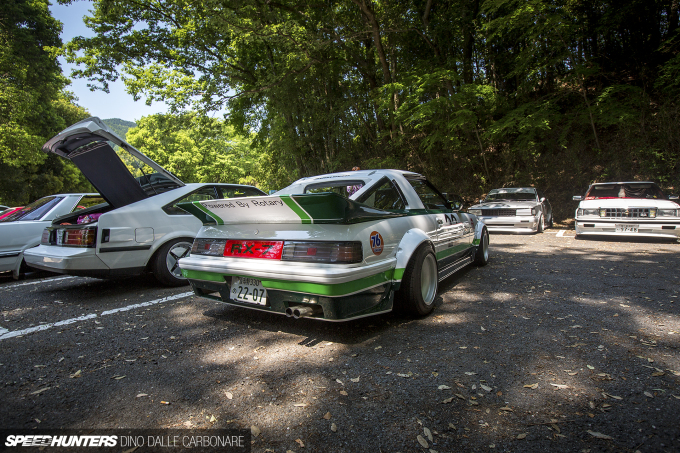 To make chunkier race rubber fit, the common '70s practice of cutting the fenders and screwing on flares also had the added bonus of giving the looks an injection of aggression. But little did those guys back in the day know that 40 years later it would all come back as a major fashion.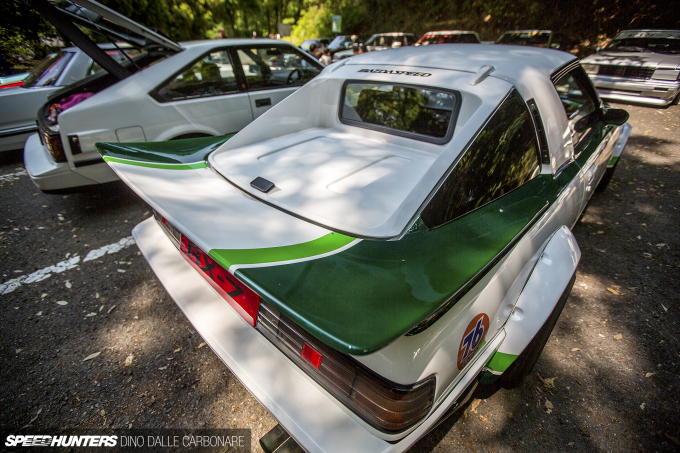 The race car ran a very similar wrap-around spoiler, but the all-glass hatch on this Savanna has been replaced with a small window unit, which completely changes the rear end look.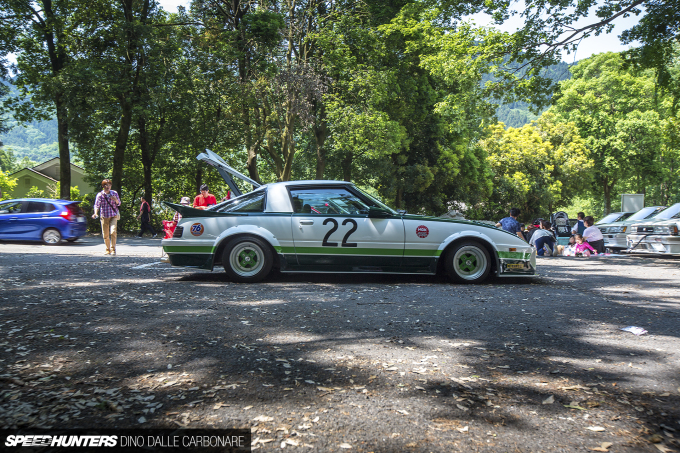 It makes you think about the good old days, doesn't it? Motorsport has evolved tremendously over the last decade or so, with safety being something that has pushed many changes. That honest and direct link with the cars is far from there any longer.
Dino Dalle Carbonare
Instagram: speedhunters_dino
dino@speedhunters.com