When it comes to blending Japanese styling with American culture, no one does it better than Liberty Walk.
It's been almost two years since Kato-san released his renderings of the new Dodge Challenger wearing bolt-on overfenders and slammed to the ground, and since then we've seen plenty of tough builds materialize in the real world.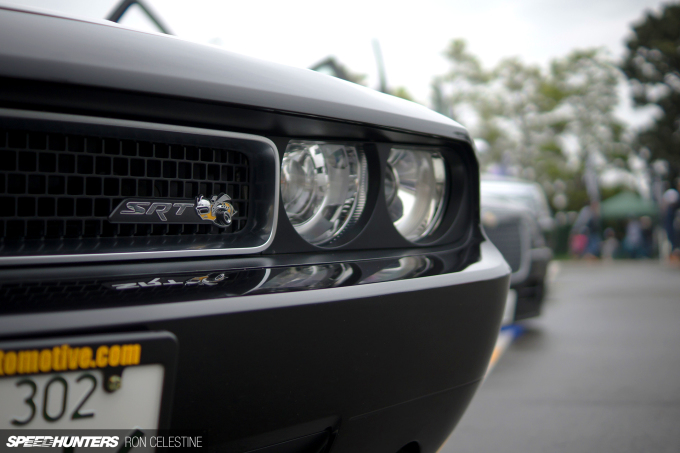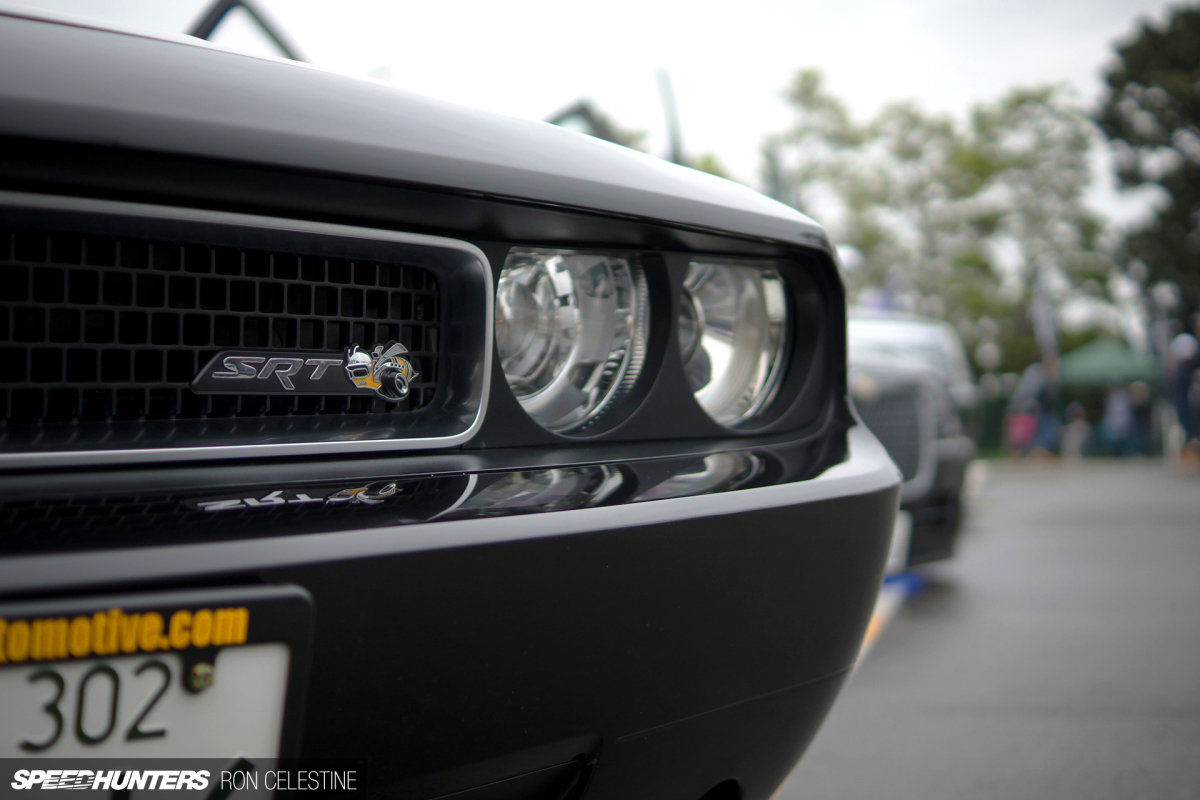 The owner of this Challenger SRT8 decided to go with a black and gold theme which resembles a yellow jacket, and borrowed SRT's Super Bee emblem for an nice added touch.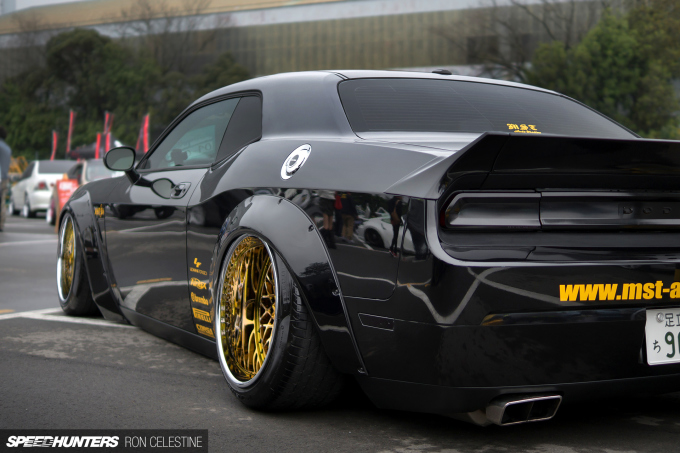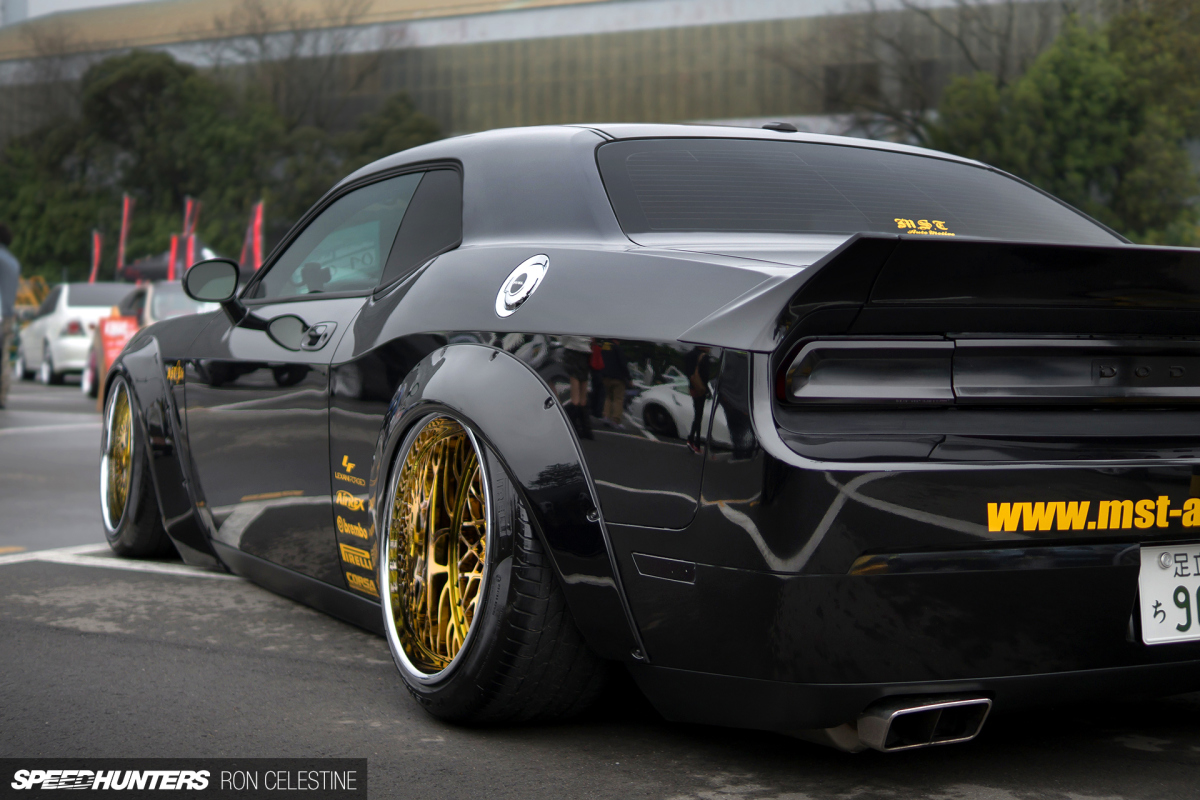 Altering the retro styling of the Challenger with overfenders caused quite a commotion among Mopar purists when the kit was released, but I think it works really well with the huge body of the car.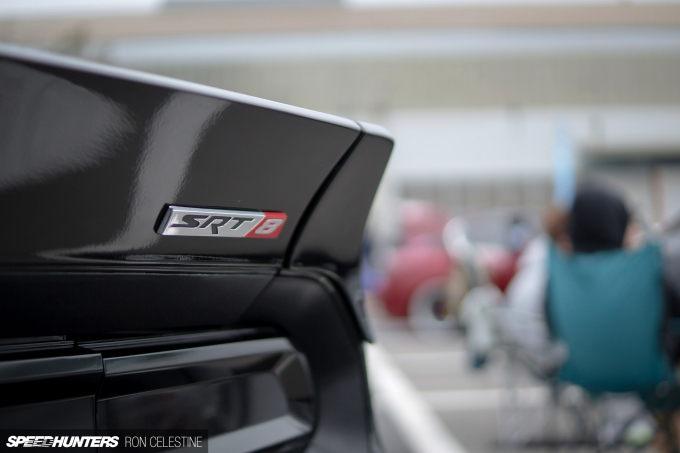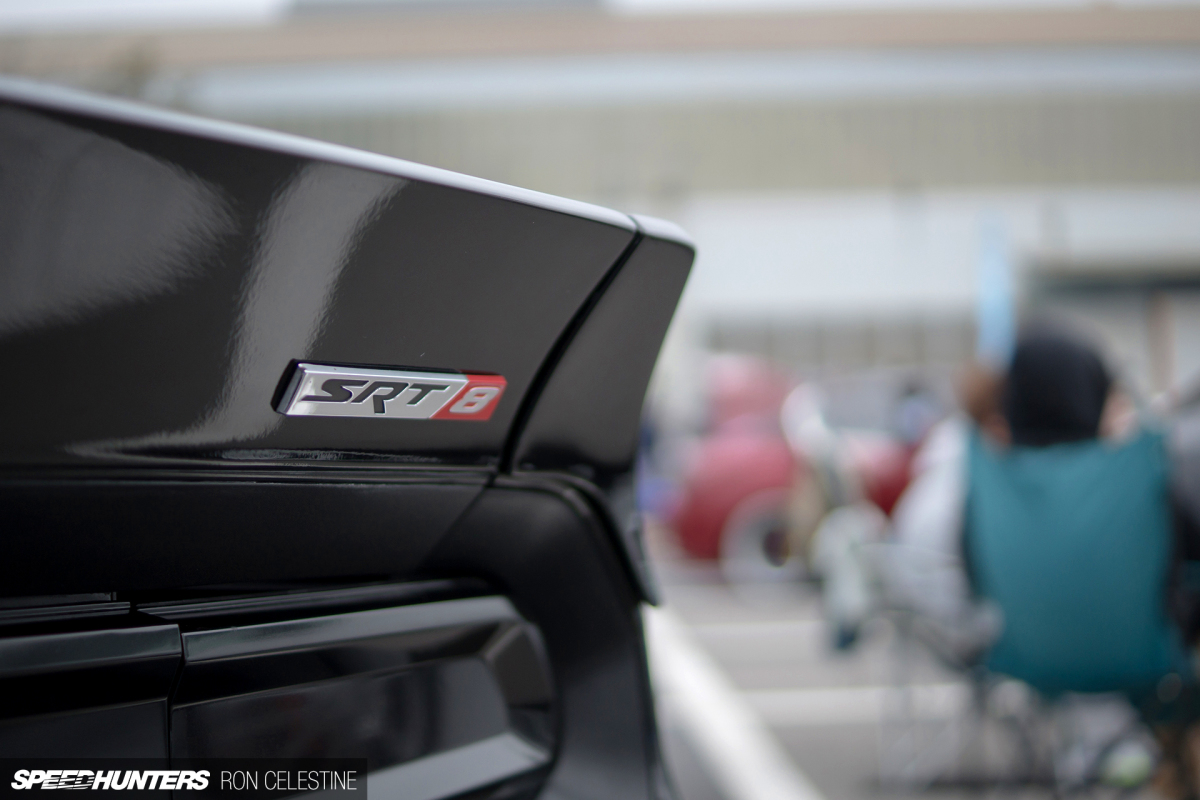 The duck-tail rear spoiler also adds an extra dimension to the look.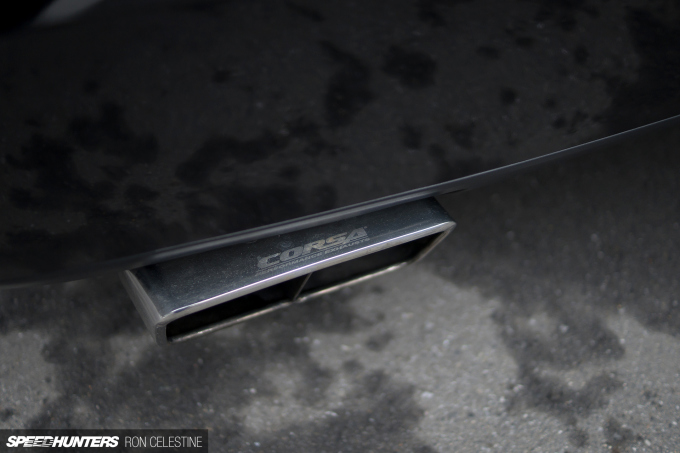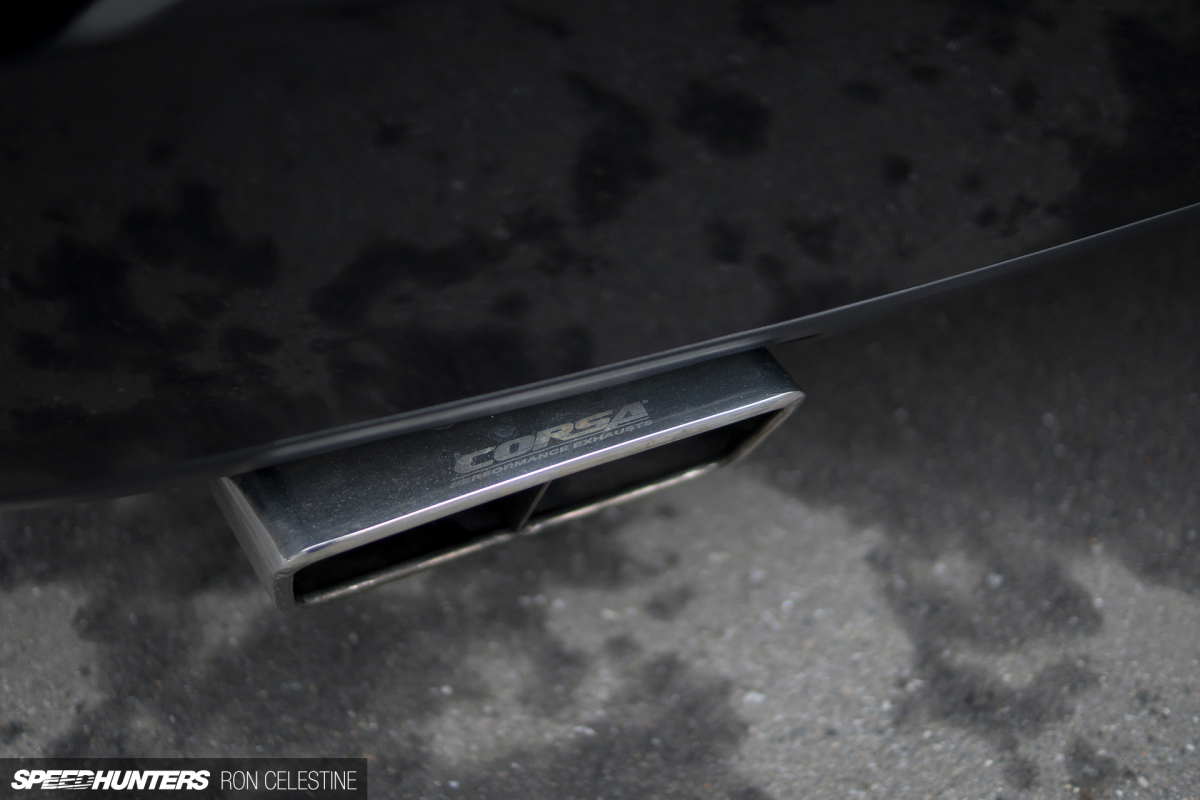 The Corsa Performance Exhausts system not only allows for a slight increase in power and flow, but it ensures that all hell breaks loose with a deep and intoxicating growl when the owner punches through the 6-speed manual gearbox, revving the 6.1-liter HEMI V8 engine to its redline.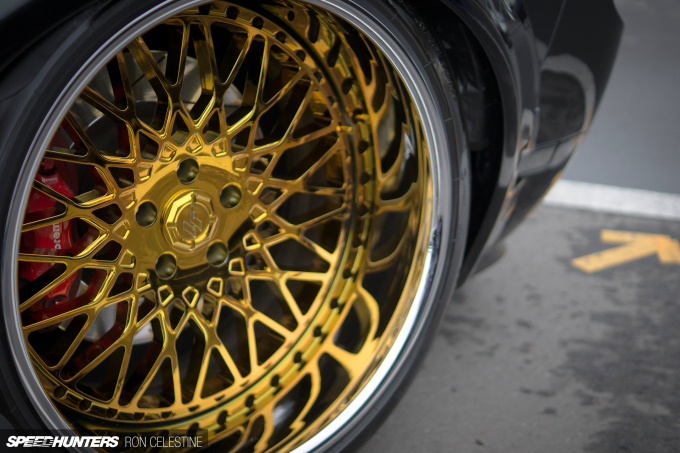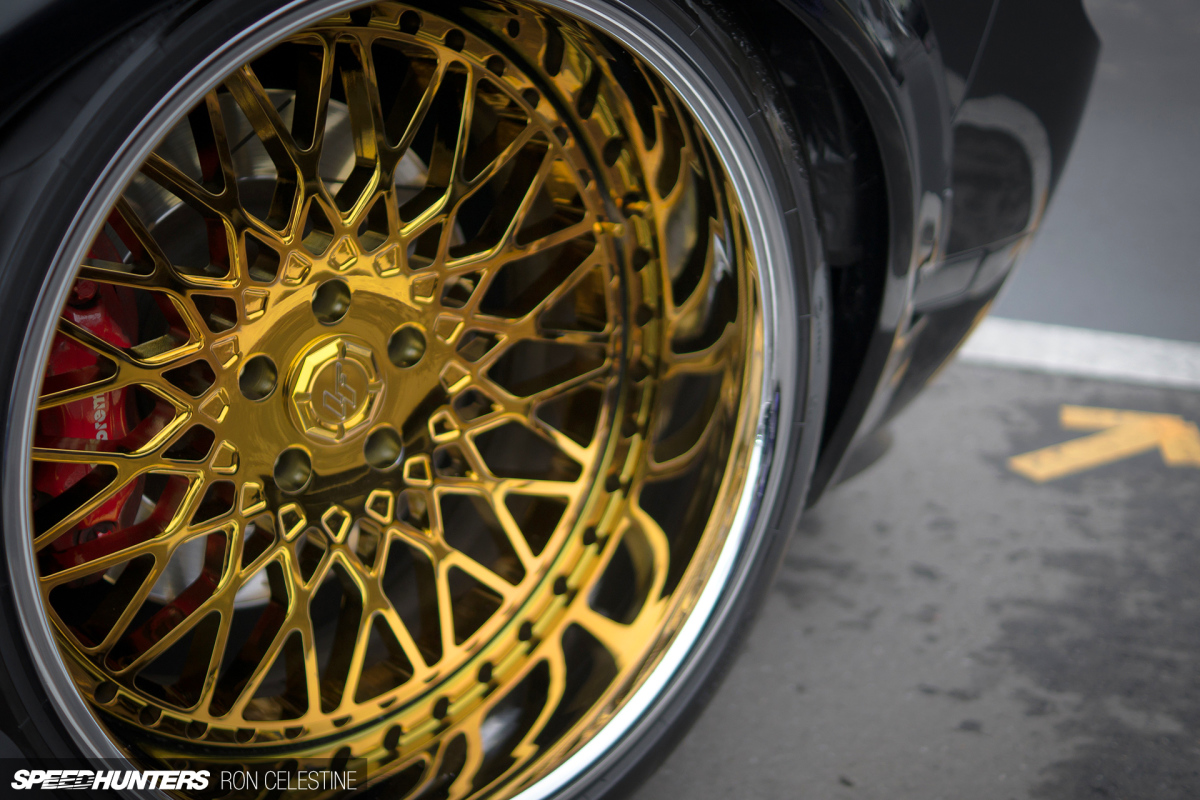 The Lexani LC-Monza forged wheels have been treated to a gold finish to match the yellow jacket theme, and they're a good fit for the Liberty Walk transformation.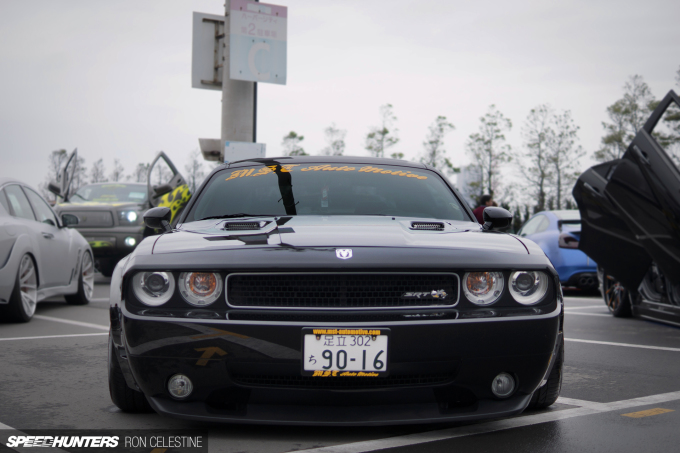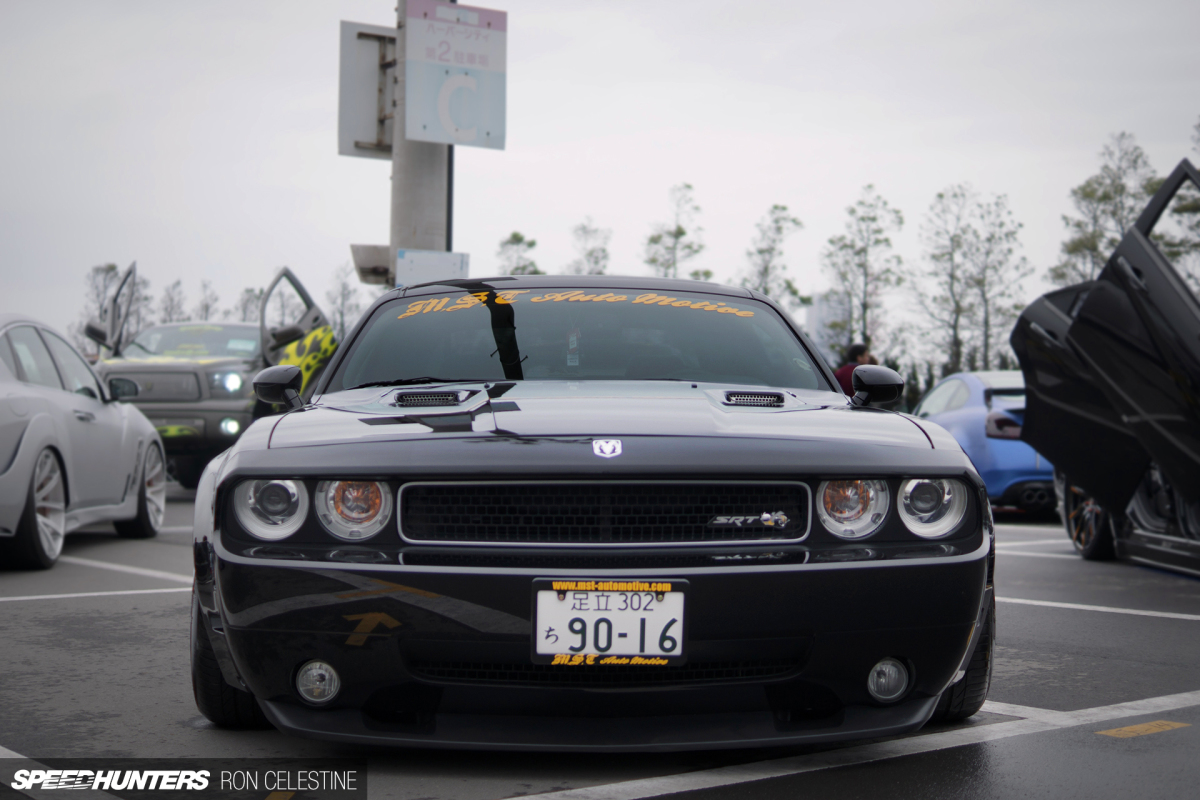 Being at a Japanese event inspired by American culture and custom styling, this Liberty Walk Challenger is a fitting way to wrap up my coverage from the New Style Rounder Car Show.
Ron Celestine
Instagram: celestinephotography