The transition of the Skyline name from the '70s into the '80s was left to the C210 model. It might not have been as pretty as the Skyline generations that came before it, but what it lacked in outright presence it more than made up for with its uniqueness.
I always thought the model did a good job bridging two decades of design, and this C211 that I came across at the recent Mooneyes Street Car Nationals shows how, that with just a few select touches, you can truly get the most out of a Skyline Japan, be it a coupé or a four-door model as we have here.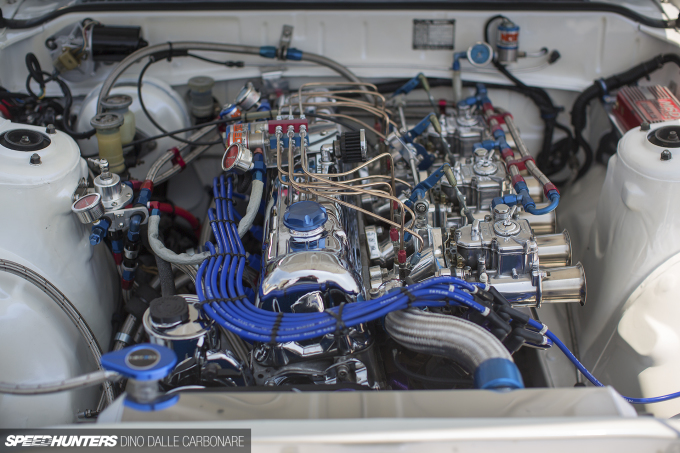 Originally, the Skyline would have been powered by an L20 straight-six, which certainly wasn't the most powerful of engines.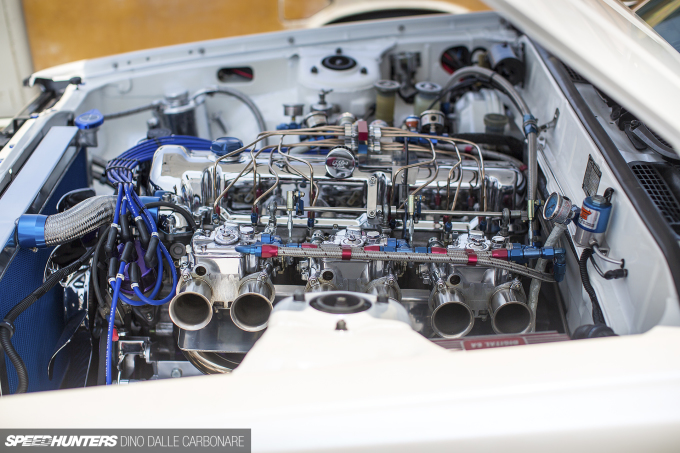 The owner has followed the popular route of swapping in a larger motor from the L-series family, and while he was at it, added a Nitrous Oxide Systems N2O kit for those times when the screaming NA is out of its power curve.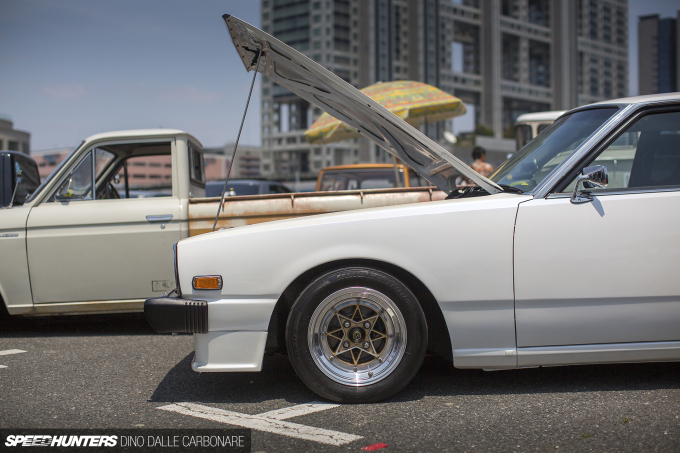 The suspension drop is functional from a driving perspective and also sits the SSR Star Sharks perfectly under the Skyline's cavernous arches.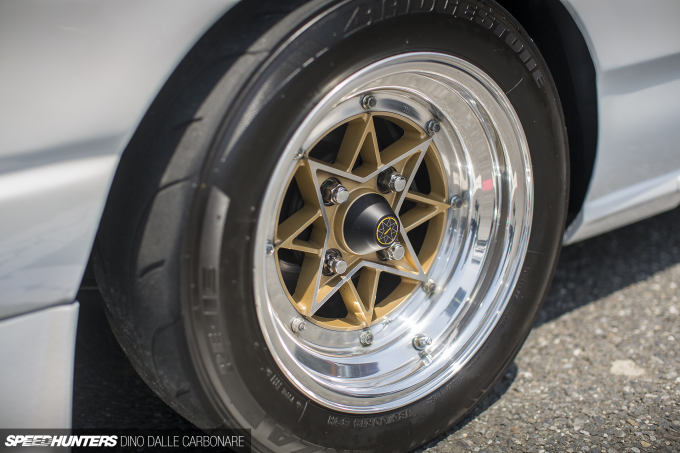 The 14-inch wheels run Bridgestone Potenza RE11S tyres, which fitted in 185/60 sizing front and back provide plenty of grip while dampening road imperfections through their ample sidewalls.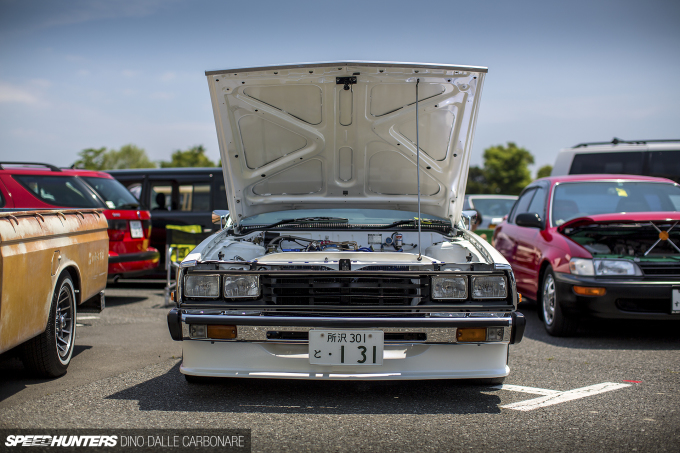 Skyline Japans usually either came with a pair of round headlights or a single rectangular unit on each side. But this one's running a twin rectangular setup, which is what probably first made me notice it in the first place. It's also most common to see these cars fitted with a bucktooth splitter; call it 'must have' to set off the front end look of any kyusha. However, I quite like how the more sedate squared-off item chosen here works with the sedan body.
It again goes to show how a few small, yet carefully planned touches can have big impact.
Dino Dalle Carbonare
Instagram: speedhunters_dino
dino@speedhunters.com