So there I was, surrounded by some of the most amazing custom vintage rides in the country, and I had to make a selection. Narrowing down hundreds of cars to a just a handful is one of the hardest tests we are faced with here at Speedhunters; but picking a few that best represent the show and the specific culture we are covering for spotlights is even tougher.
But just like the Daytona-style SA22C RX-7 and Team Maranello RPS13 180SX I've already shown you this week, it only took a few minutes looking over this GX61 Corona Mark II created by a little shop in Machida called Goldrush, to know that I had to share it with you.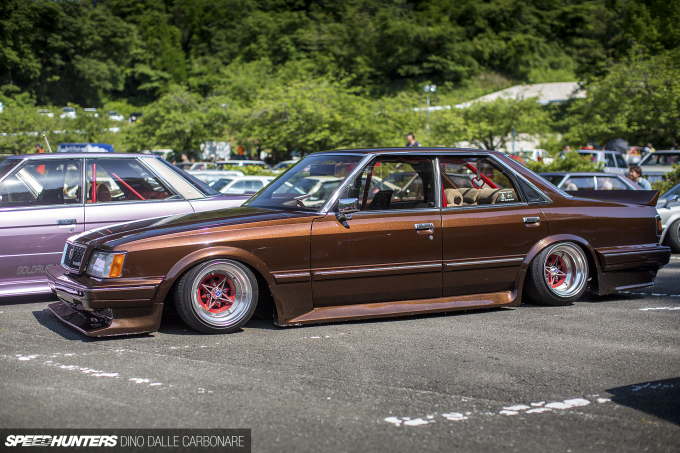 When it comes to mid-'80s Japanese cars, there is just something so appealing about the GX71 chassis in its few different body style; especially the Corona with that steeply raked c-pillar. It gives the big sedan an almost coupé-like silhouette, and when it's properly stanced like the car you see here, it just tickles our senses!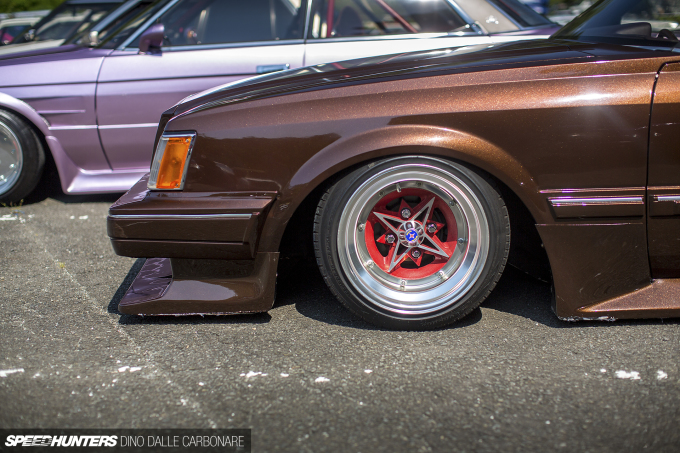 Goldrush went detail-crazy with the custom aero, moulding in a low and pretty long lip spoiler under the body color-matched stock bumper, and mating those lines along the side skirts and the rear too. The gentle extension of the fender flares really makes the Techno Phantom wheels stand out, especially with their red interiors providing contrast to the metallic brown bodywork.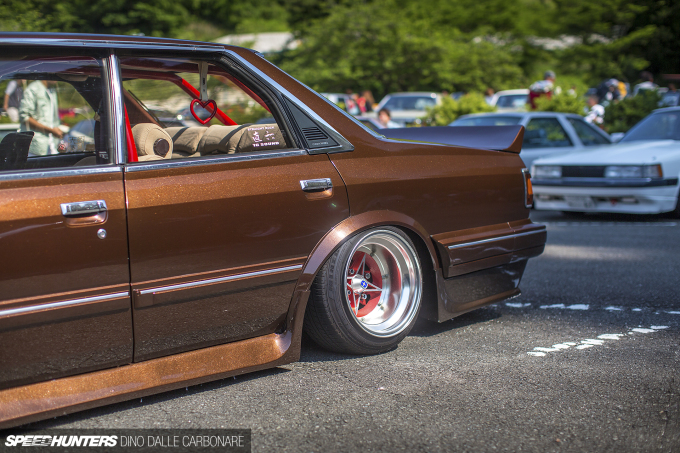 I loved how the red of the wheels is then brought into the interior and even picked up for use on the rollcage.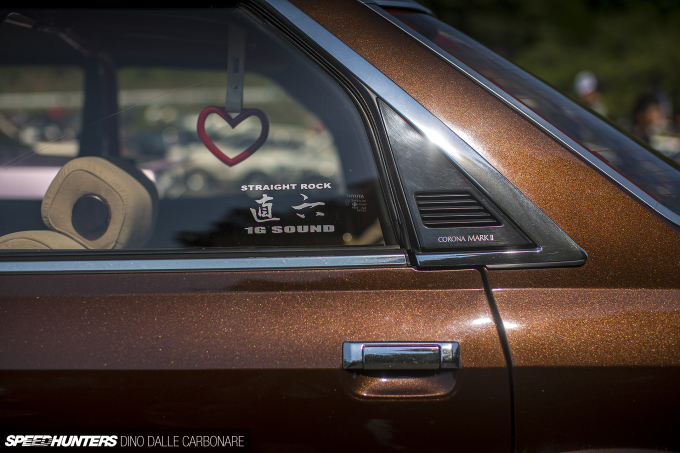 The heart-shaped grab handle is, of course, inspired by the ones you find on Japanese trains.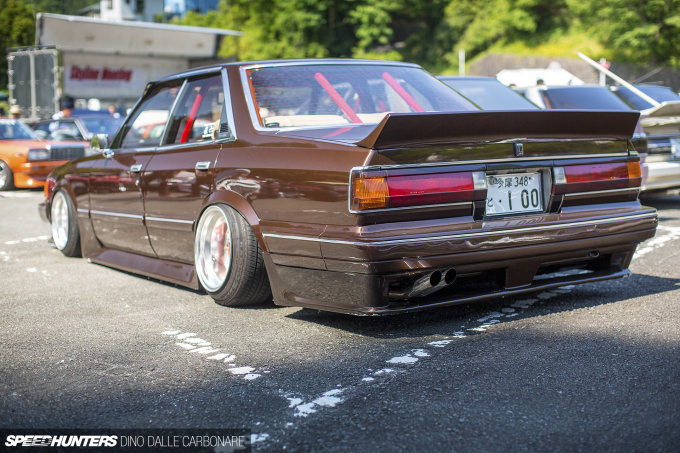 The flared-out lower skirt that seems to run around the entire car is carried over to the back, and it's all topped off with upturned and angle-cut twin exhaust pipes and a Goldrush trunk spoiler.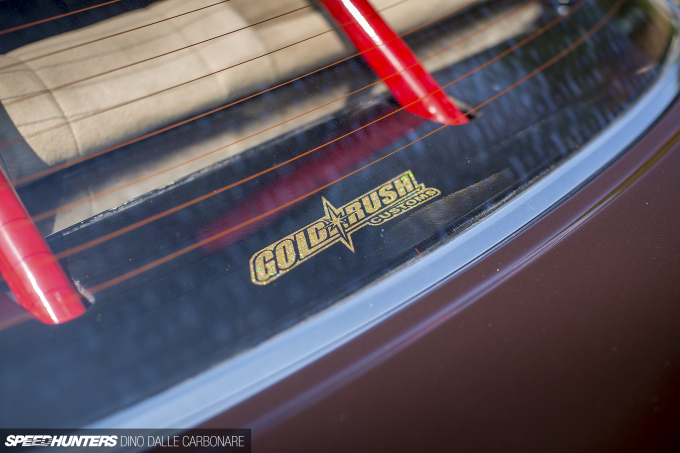 These guys had a few other cars on show, one of which you would have seen in my main event story from Sagamiko. Their creations were all very cool, so I must drop by the Goldrush workshop and check out where these '80 sedans are given a new breath of life.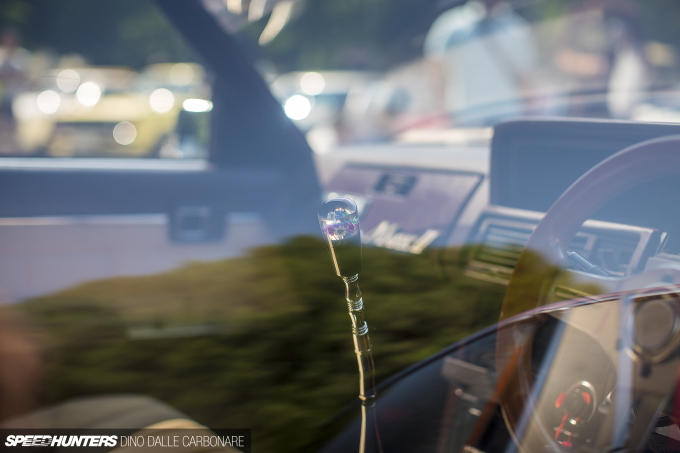 On these type of cars, extended shift levers finished with colourful and imaginative knobs are a must, as are small-diameter wooden steering wheels. I may have spotted a car with a tiny little chandelier as well…
Japan, you never fail to impress!
Dino Dalle Carbonare
Instagram: speedhunters_dino
dino@speedhunters.com