Driver's Car Goals
We're all aware of the Lancer Evolution's heritage and prestige amongst fellow car enthusiasts; a reputation earned by Mitsubishi's success on the World Rally Championship stage. But with the Japanese automaker's WRC successes long in the past, what does the Evo stand for now?
Most contemporary Evo builds seem to be about power figures, which to be honest is something I'm completely fine with. These are cars capable of transferring power to the ground in an efficient and often exciting manner, and that's good. Sometimes though, I appreciate when someone revisits what the Lancer Evo has always been for me: a car with devastating cornering ability.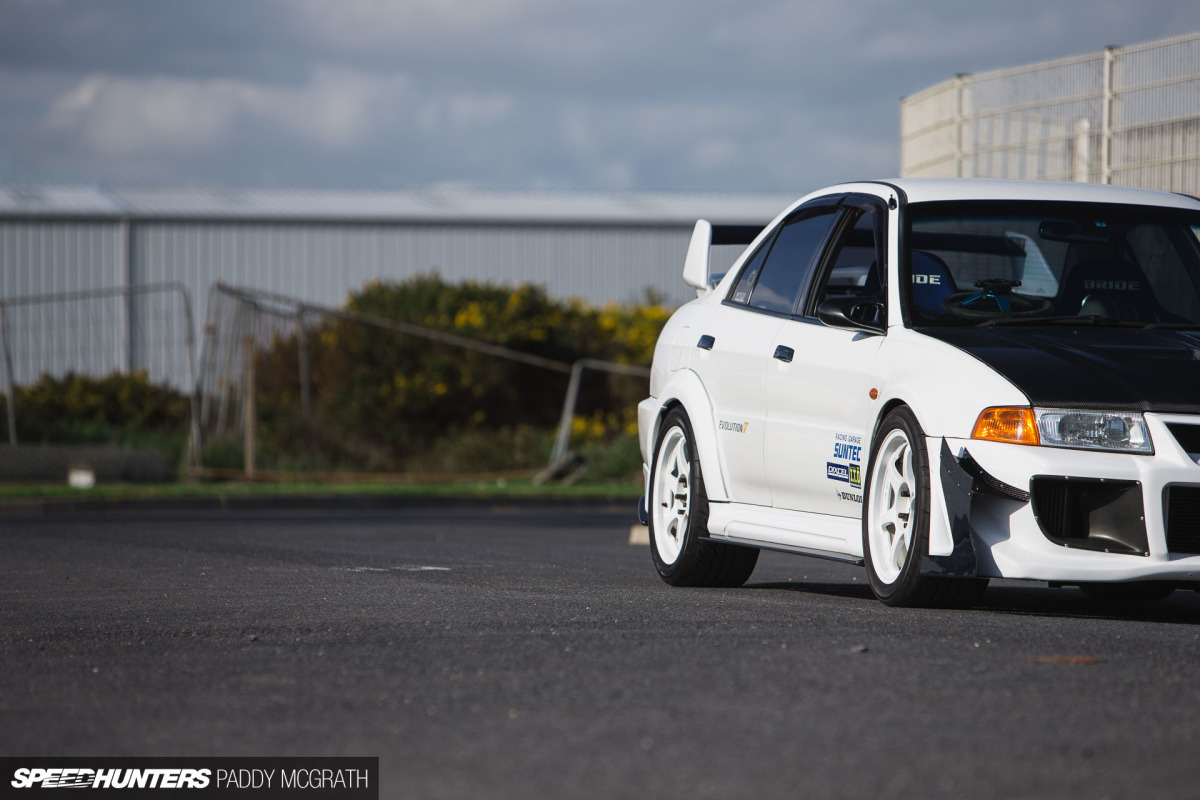 This particular Evo has a bit of a storied past too, which only adds interest to an already exciting platform. Originally developed as a gymkhana car by Racing Garage Suntec in Tokyo, it was exported to Ireland last year where it has continued to evolve with a similar ethos under its new owner.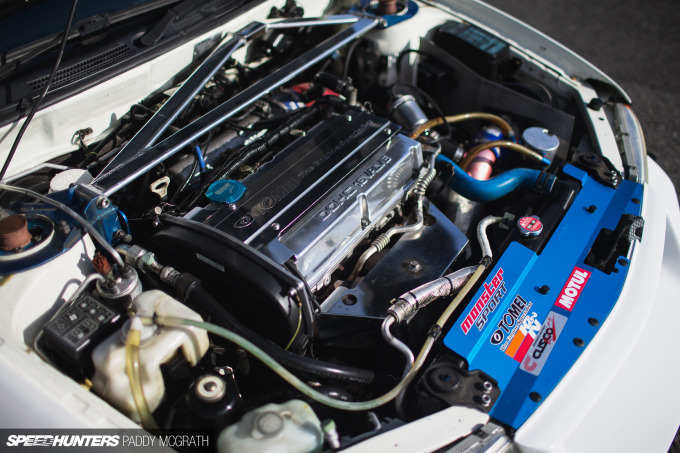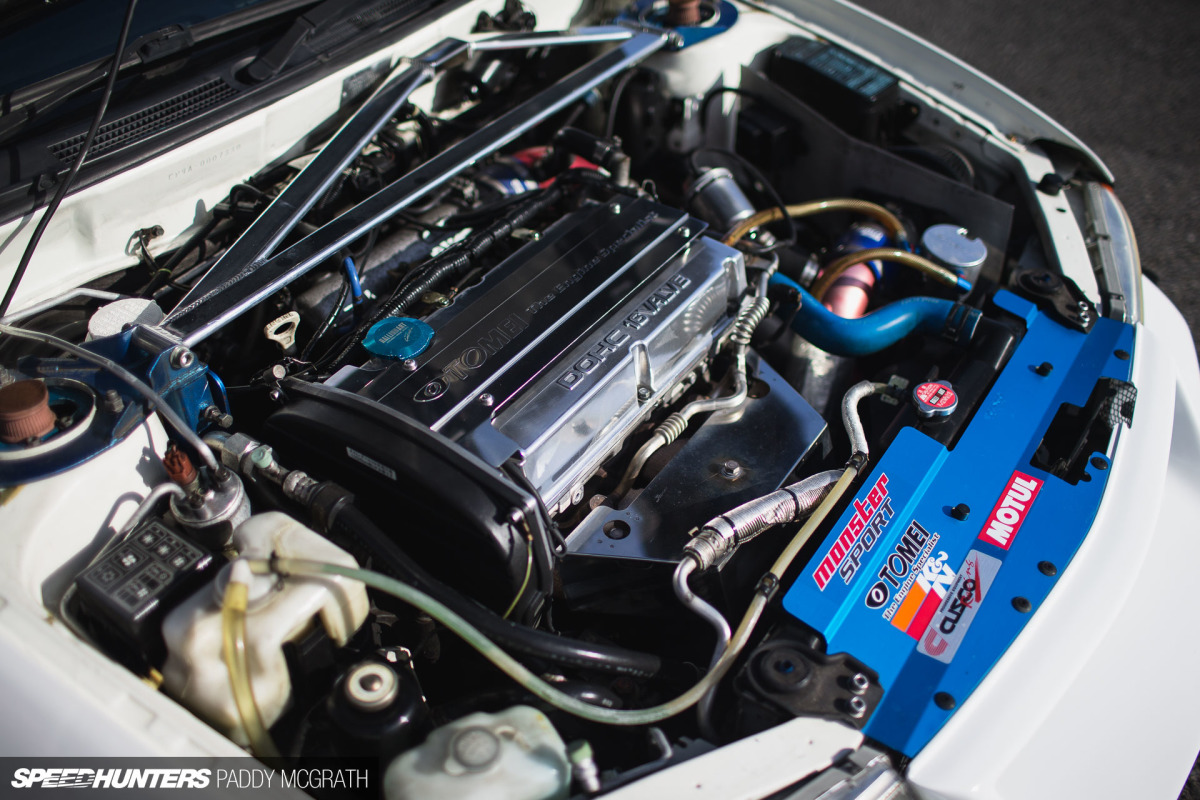 Power is modest with around 350 horsepower available, but the delivery is smooth and lag free. It's a lightly tuned Evolution VII 4G63 engine with some bolt-ons, extra cooling and hard piping, but nothing too drastic. By keeping things relatively civil, you're rewarded with response.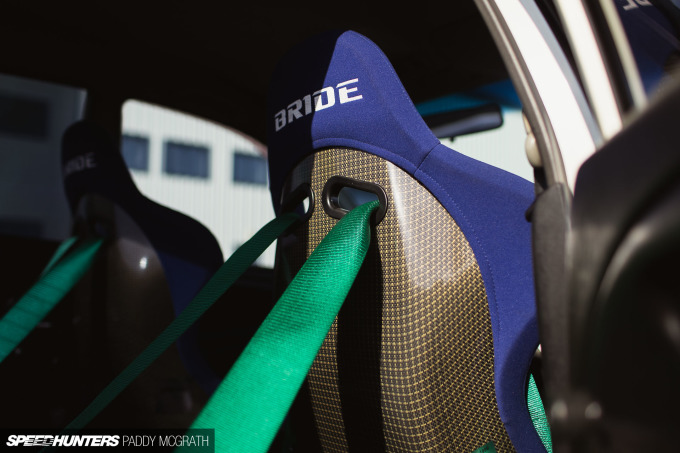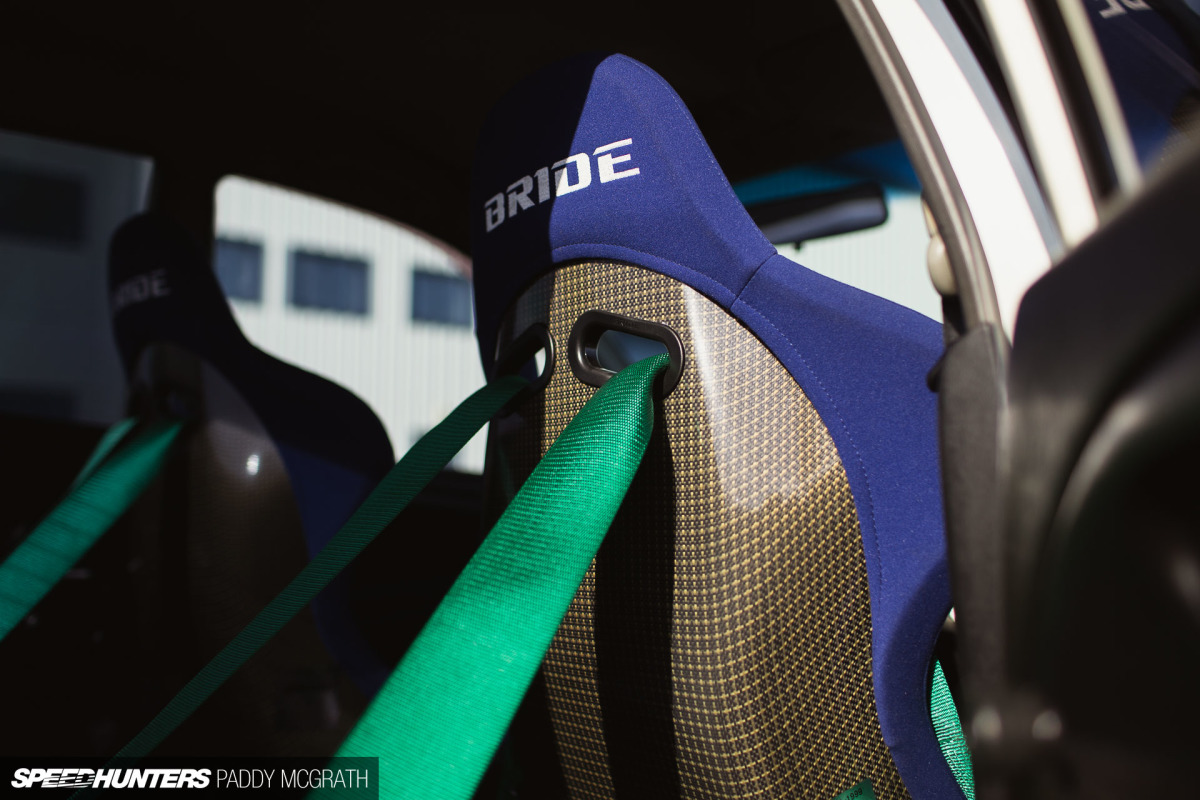 It's certainly closer to a street car than a track-only race car, which only enhances its appeal. One of many upgrades it received once it arrived in Ireland was a pair of carbon-Kevlar Bride Zeta IIIs, perfectly suited to this car's low weight scheme.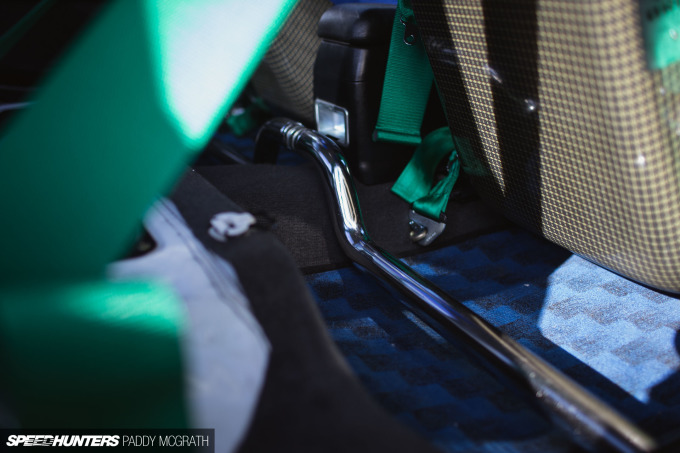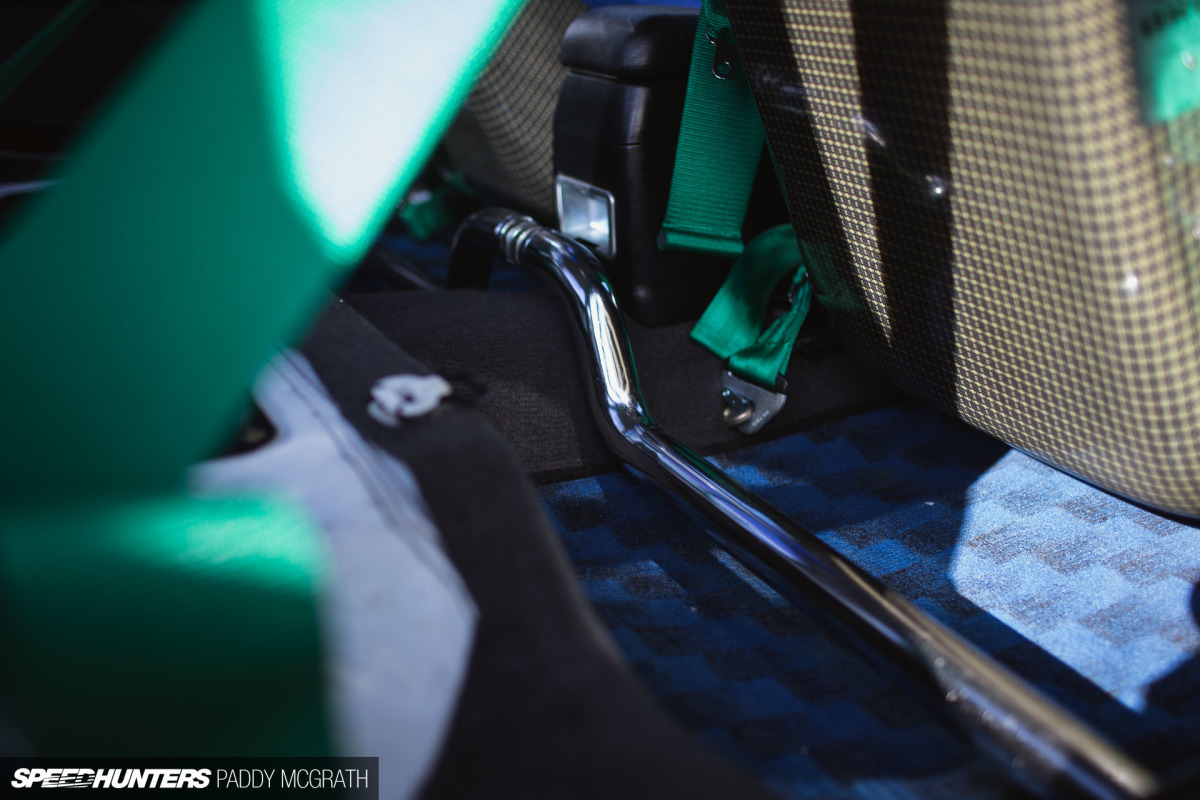 There's an impressive plethora of bracing spread throughout the Evo too, from front to rear and pretty much everywhere in between. Like this Do-Luck floor brace behind the front seats.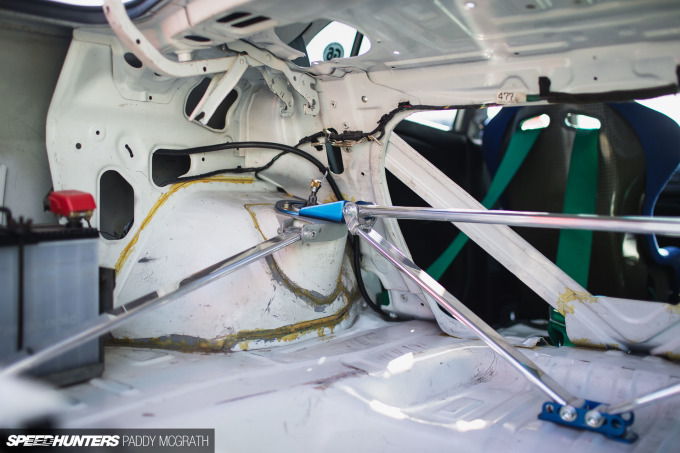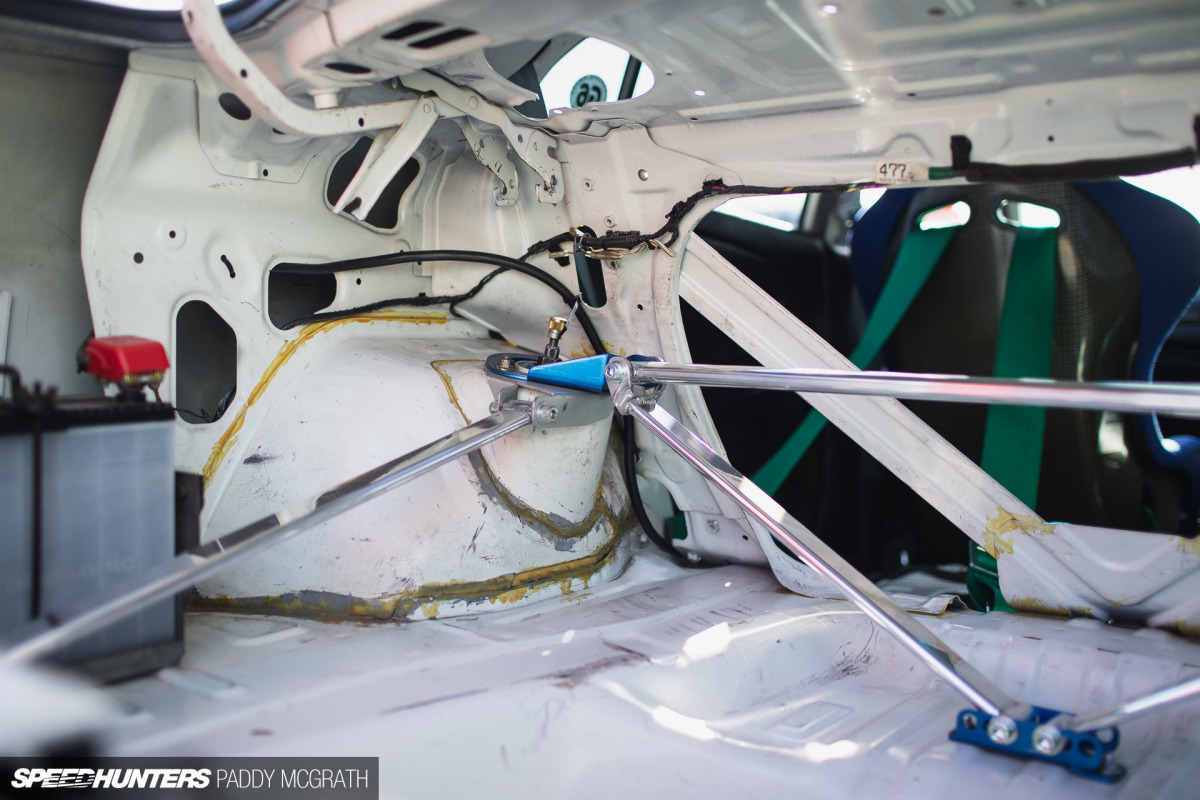 The bracing increases chassis rigidity without the weight and permanent nature of a full roll-cage. In addition to the factory RS bracing, Cusco, Mine's and Jspeed components have also been employed to pick up the slack.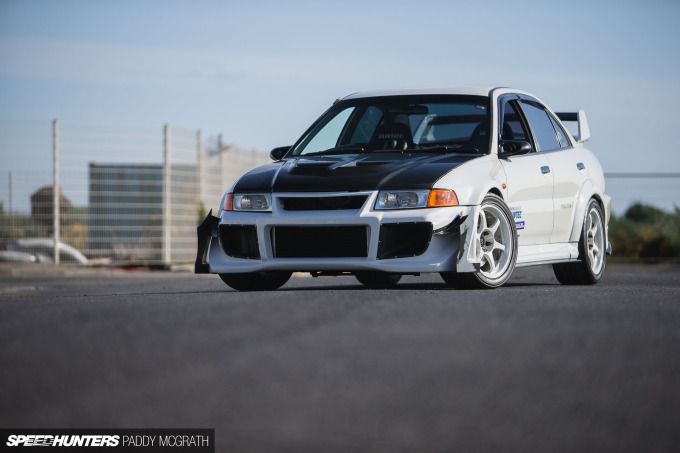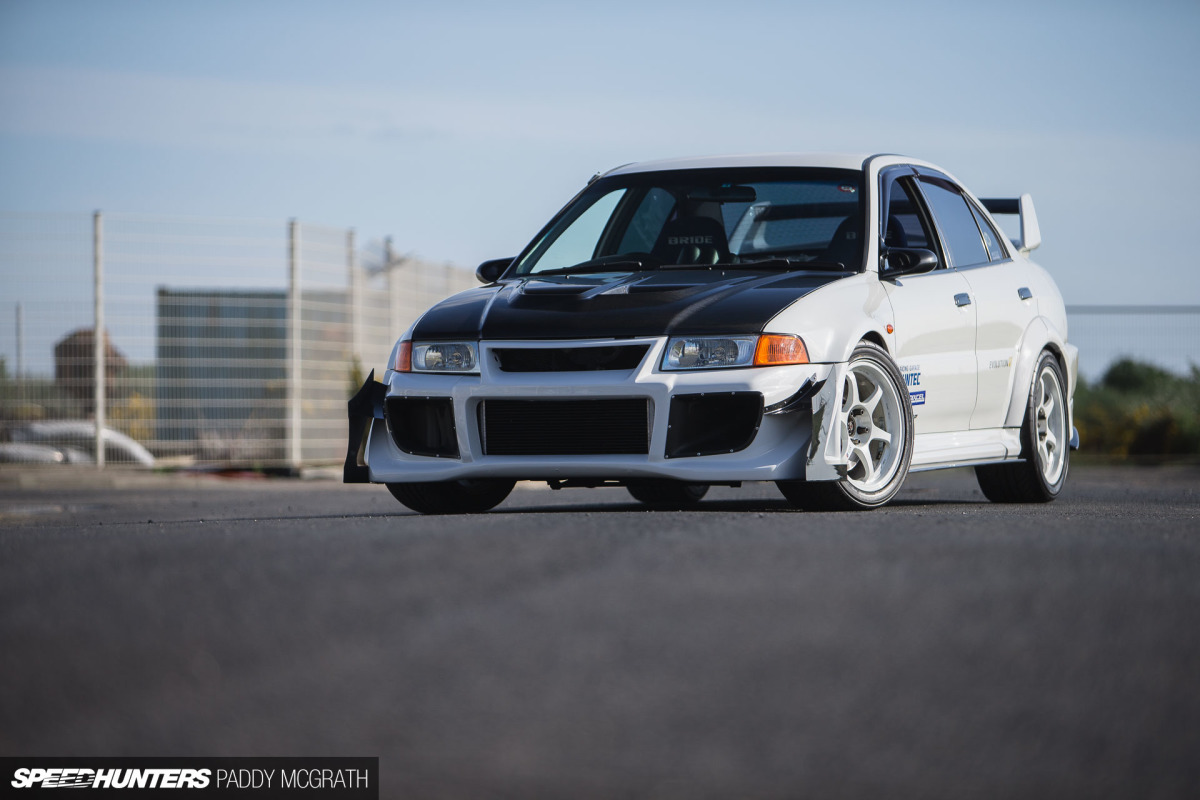 Probably the most impressive pieces of the car and certainly those that have the largest impact on how it drives are the parts that you can't really see. I'm talking about the driveline. The engine has been mated to an Evolution VIII close-ratio gearbox with a long final drive and a Cusco twin-plate clutch. There's little slack in the clutch pedal, but it engages smoothly and gives solid feedback through the left-most pedal. Cusco plays the largest part here again, with its RS front differential and MZ rear 2-way LSD. In unison with the Öhlins suspension and 255/40R17 Yokohama Advan AD08 tyres, the setup provided far more grip than I ever needed during a quick drive.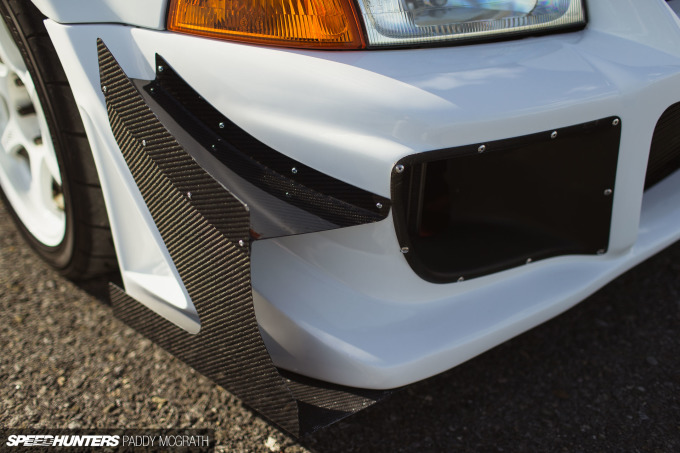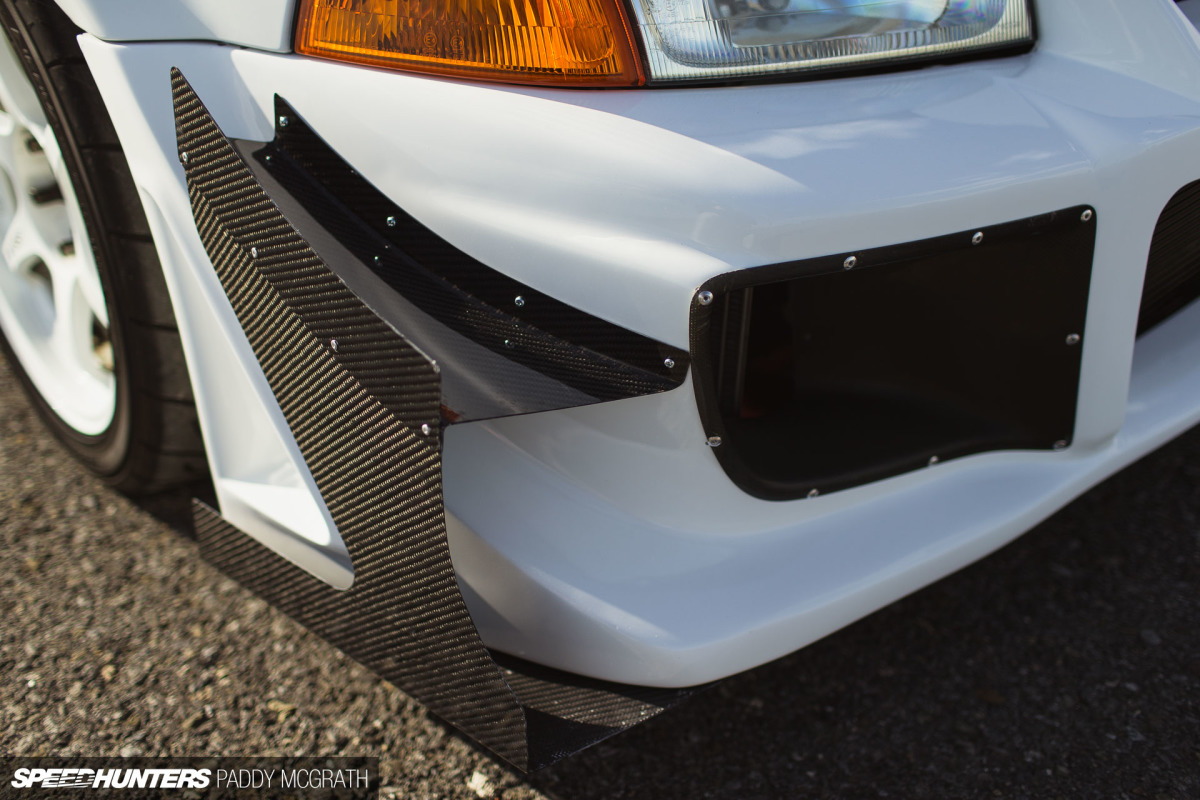 The Evo's outward appearance has been rejuvenated with assorted Varis pieces including the bumper, carbon bonnet, carbon canards and carbon air guides. The contrast of the carbon fibre touches is well balanced against the immaculate white paint.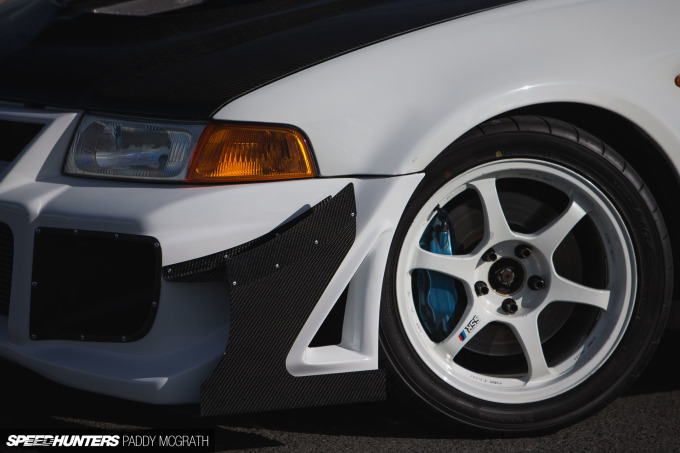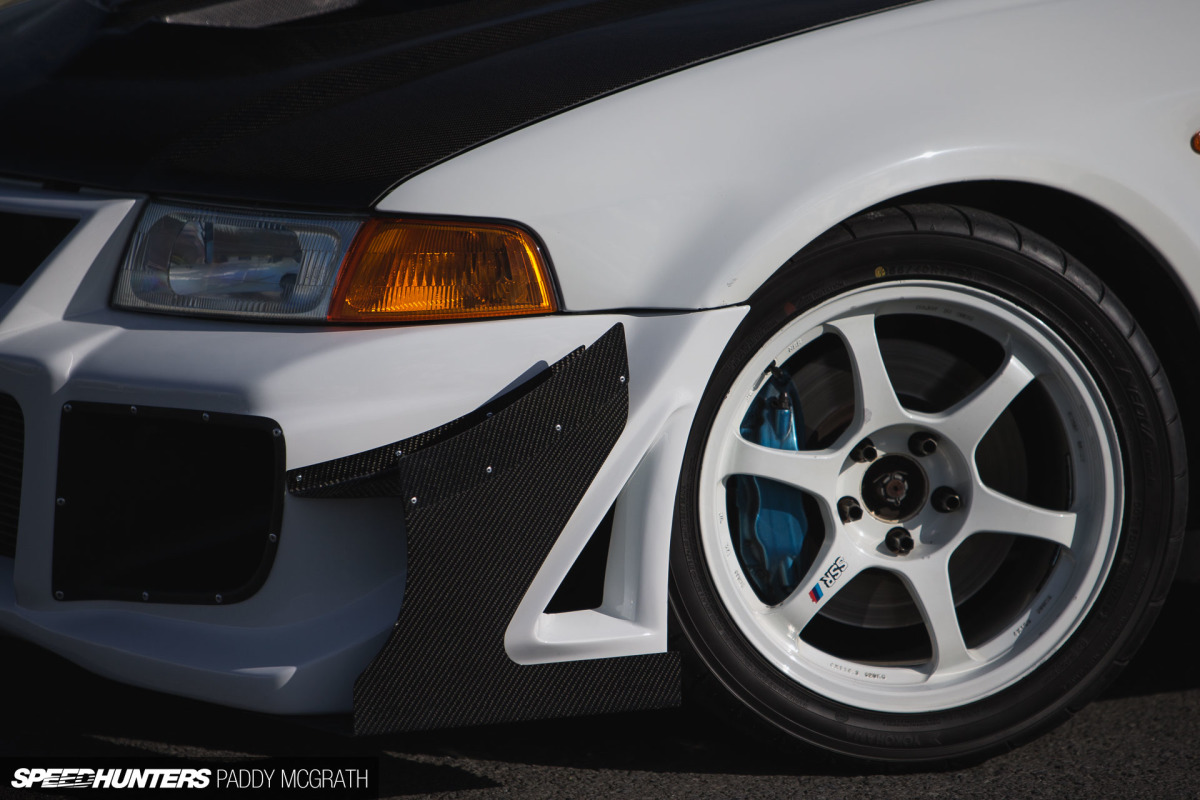 In the wheel department, SSR Type Cs measure in at 17×9-inches all around, with a slight variance in their offset from front (ET28) to rear (ET40). Evolution VIII GSR Brembo brakes have been paired with Carbon Lorraine RC6 pads, braided lines and Dixcel discs to provide plenty of reliable stops. They're certainly enough brake for the car.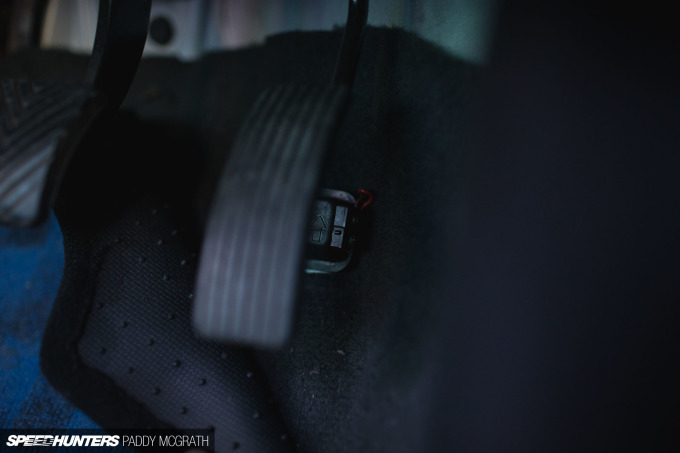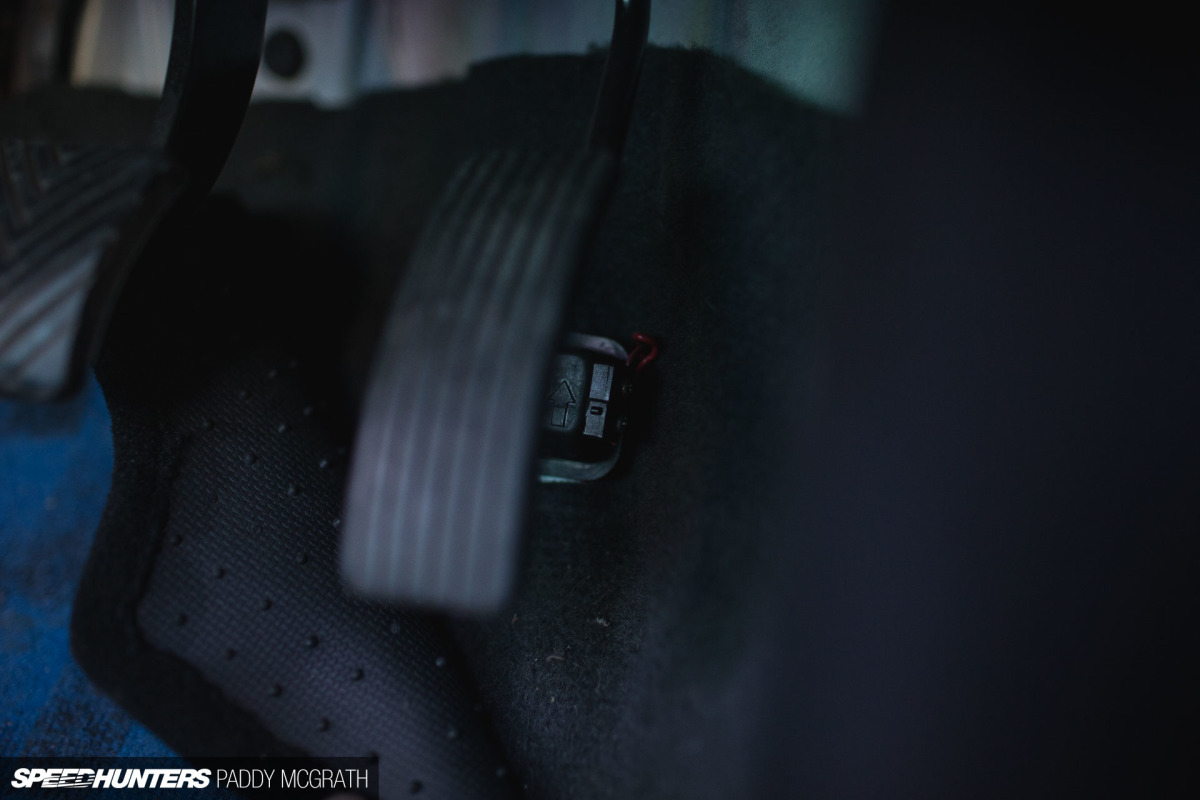 The Lancer's current owner is still finding lots of clever little modifications spread throughout the car from its previous life in Japan. As an example, this switch behind the accelerator pedal activates the intercooler sprayer when the pedal is depressed at 100 per cent. There's also some neat ducting underneath the car for cooling and extracting.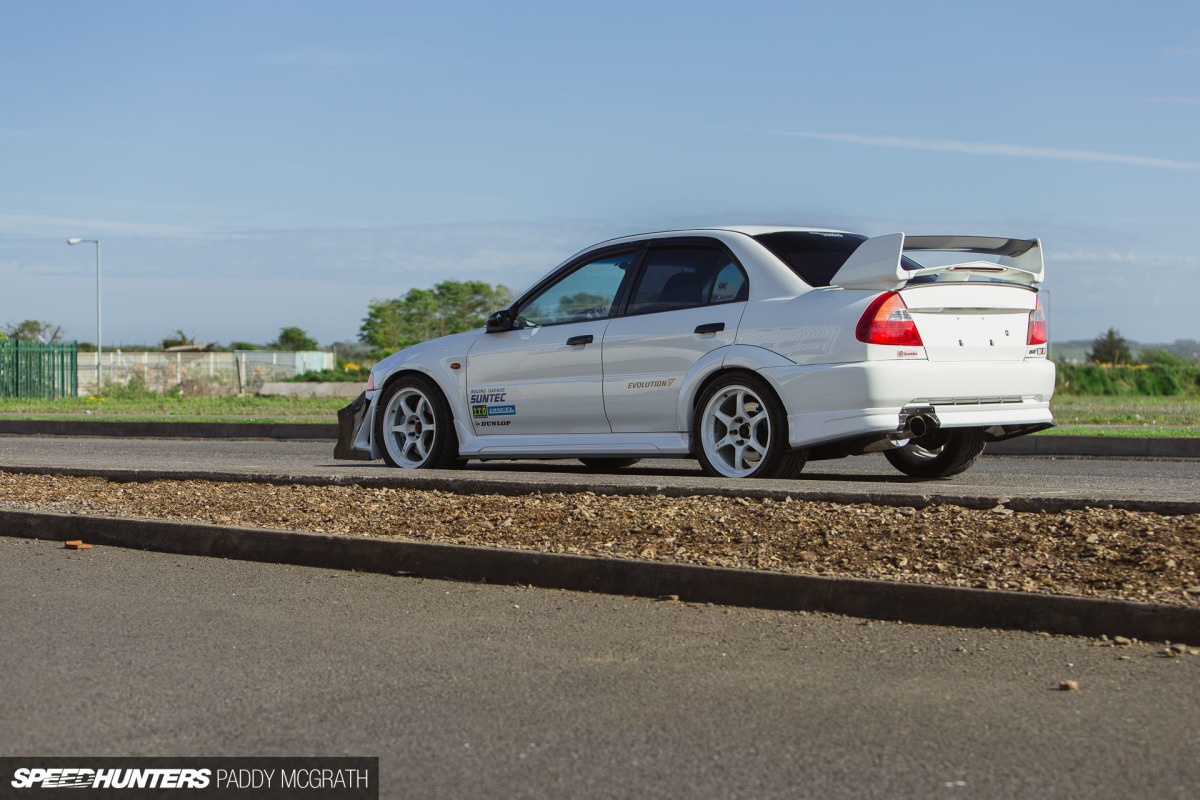 Typically, when I'm offered the keys to take a car for a spin after a shoot, I politely decline. When it's another person's pride and joy, you always think worst case scenario and I don't think I could live with myself if I damaged or money shifted the car. But this time the temptation proved too much.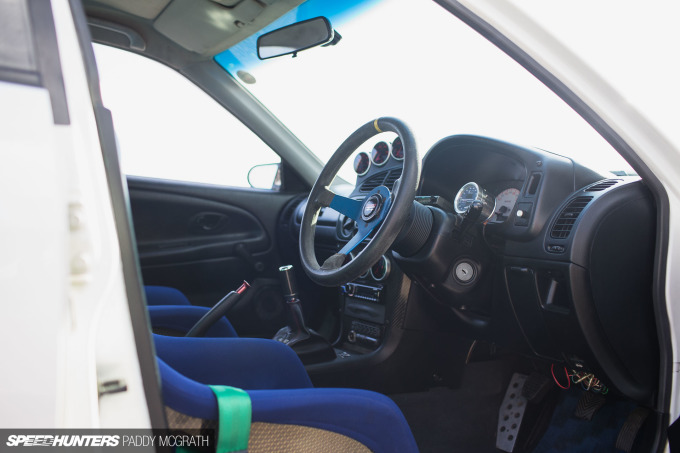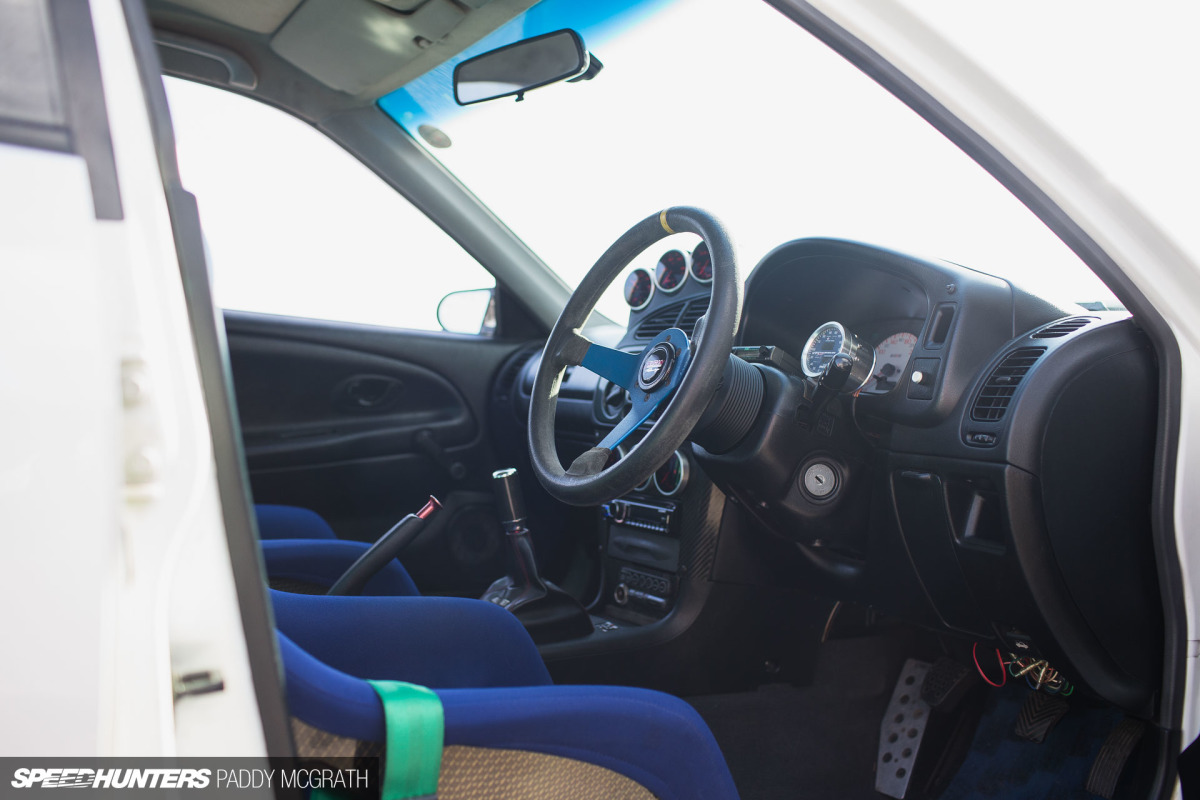 Falling into the Bride driver seat, Takata harnesses secure, the car pulled  away easily with only some minor effect from the locking differentials when turning at slow speed. Gear shifts were clean and precise, even as speeds increased.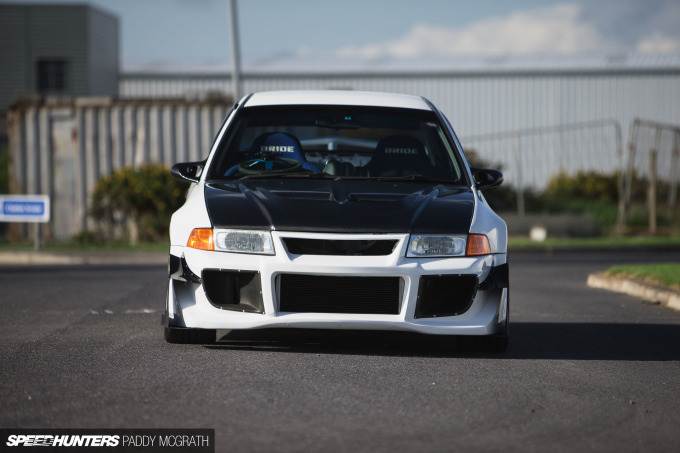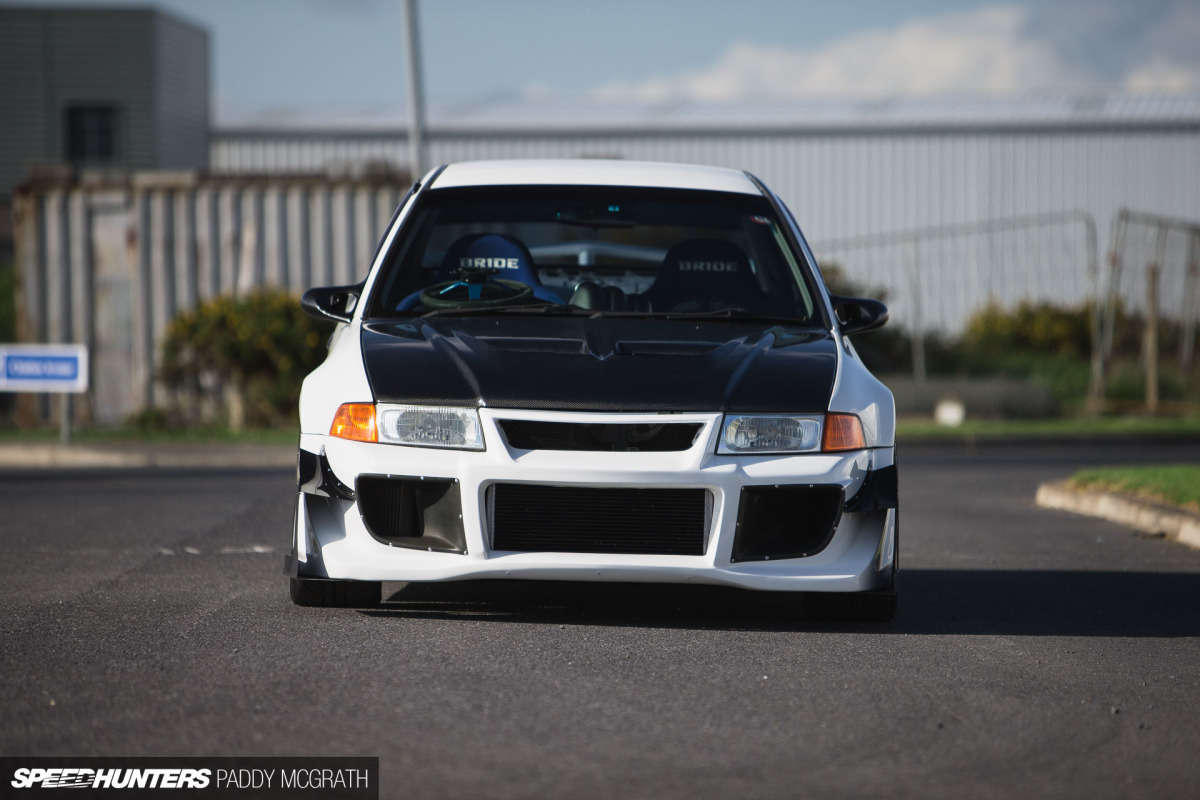 Short-shifts gradually extended as confidence built, but pretty much from the off I realised that this is more car than I am driver. However, it's not intimidating; it's encouraging. You find yourself braking that little bit later, turning in that little bit more aggressively, and the car is positively unfazed.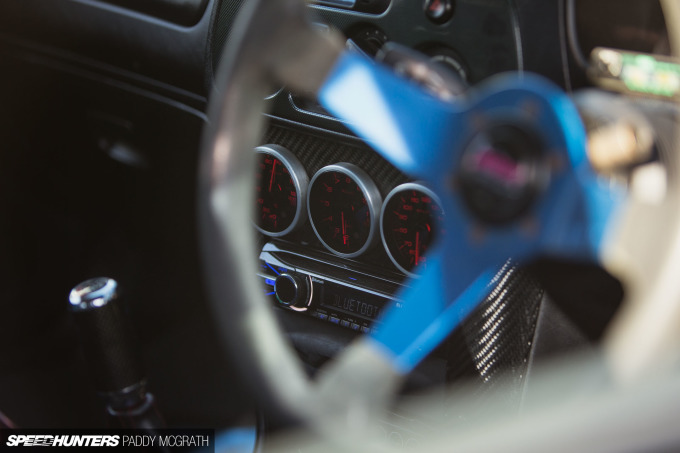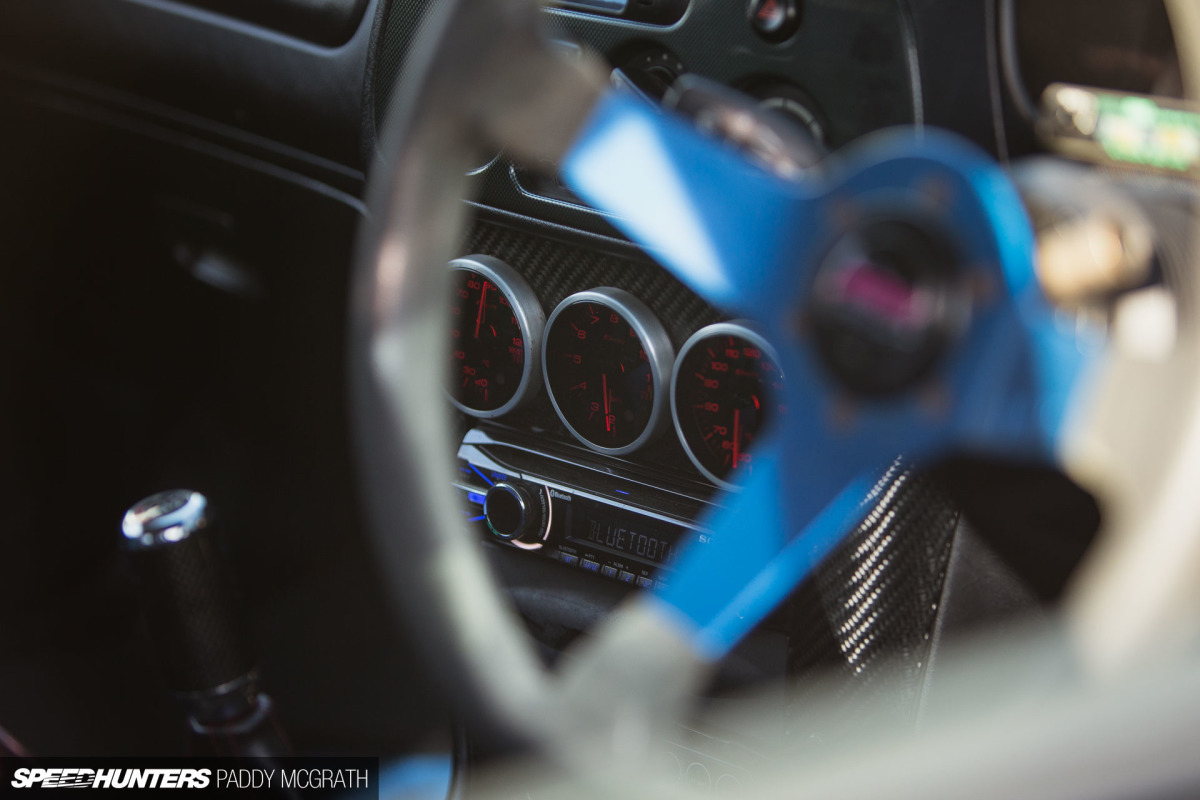 There's a huge amount of information here for the driver, but luckily I had a passenger to watch them whilst I concentrated on the vitals. With each passing minute, I could feel my heart rate rising and the smile on my face growing. Accelerate, upshift, accelerate, brake, downshift, turn in, wind off lock and accelerate again. It's such an addictive car to drive. It's visceral from sound to feel and you're constantly trying to find that little bit more, which – terrifyingly in some regards – is always there.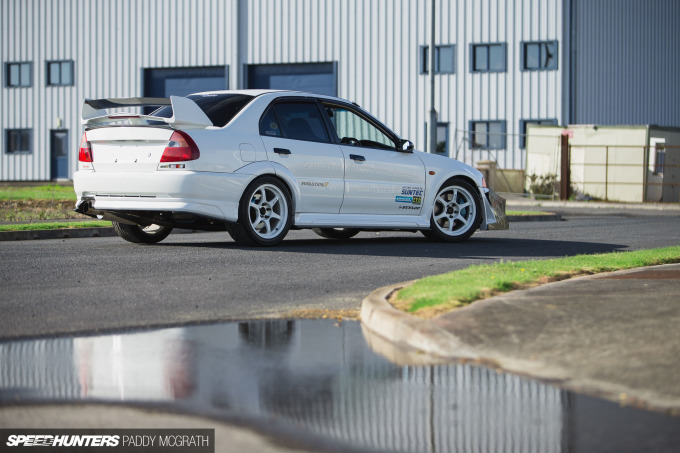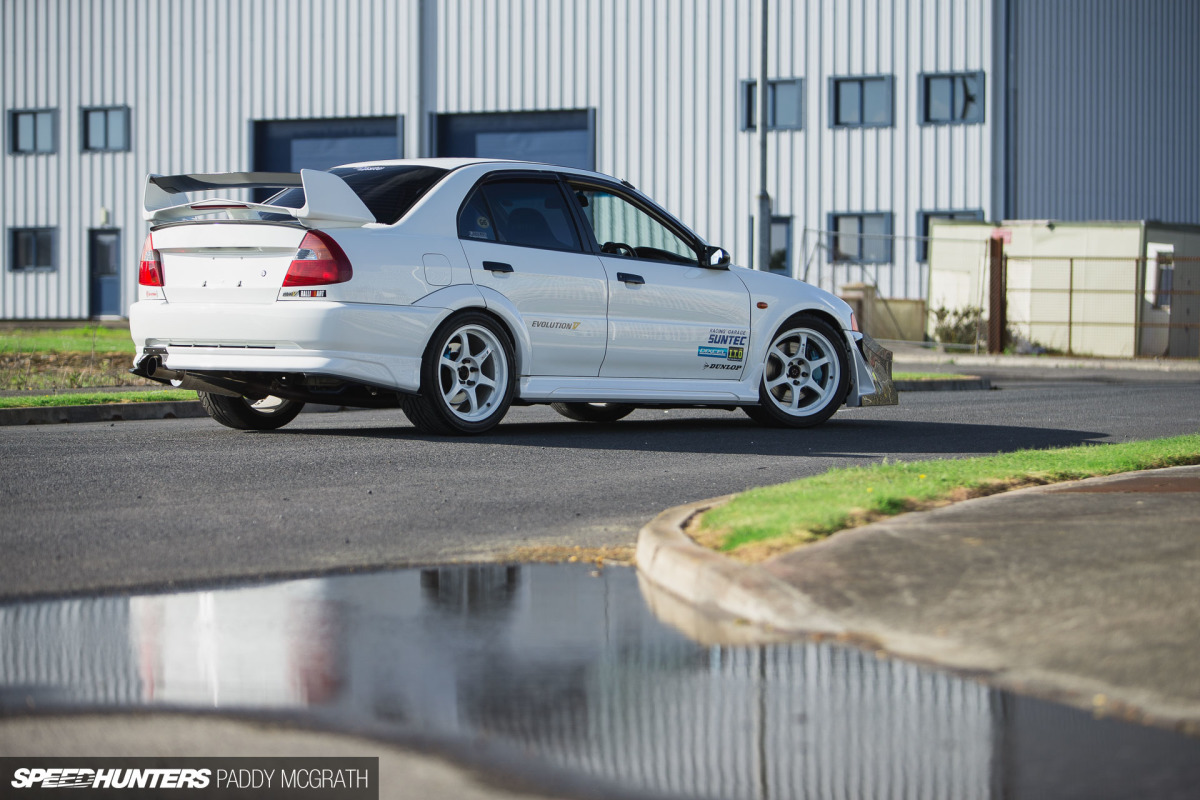 It's a driver's car above all else. The relatively low horsepower numbers play a huge part in this because you're constantly able to use all the power between corners. In fact, the tighter and more complex the route, the more this car excels. For me, it redefined a lot of things in what I think a car should do and be capable of, serving as a reminder that power isn't everything.
I feel exhausted even recalling my experiences with this car and am truly envious of its owner who can drive it whenever they want. With that, I'll leave you to browse the rest of the photographs below and watch a video or two that I found of the car during its life in Japan.
Paddy McGrath
Instagram: pmcgphotos
Twitter: pmcgphotos
paddy@speedhunters.com
Bonus Video & Images