It may seem a little childish, but every time I see a VW Type II Bus, I'm instantly transported back to when I was a child watching Scooby Doo and the crew being chased around by ghouls and monsters, and then fleeing in their trusty Mystery Machine.
Fast forward to the 30th annual Mooneyes Street Car Nationals last weekend in Odaiba, Tokyo, where I found myself in a sea of VW Type II Buses. However, it was this Crew Cab that really stood out to me.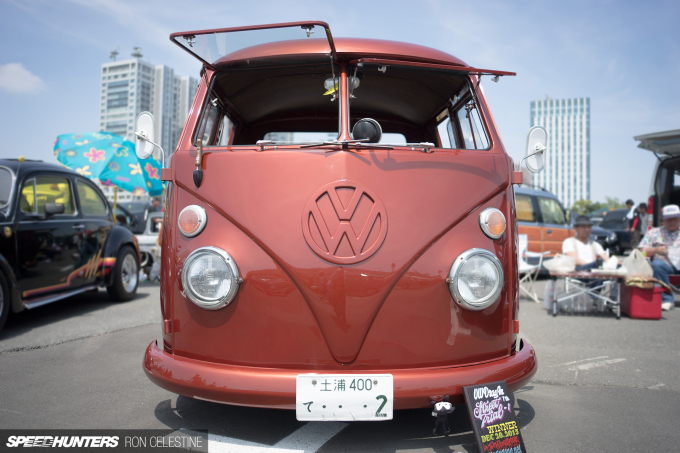 Speaking to the owner, he told me how he loves pickup trucks and had always wanted to get his hands on a VW flatbed. So when a friend showed him a picture of a rusted-out Crew (Double) Cab for sale, he knew it would fit the bill perfectly. Thus, the seven-year restoration project began.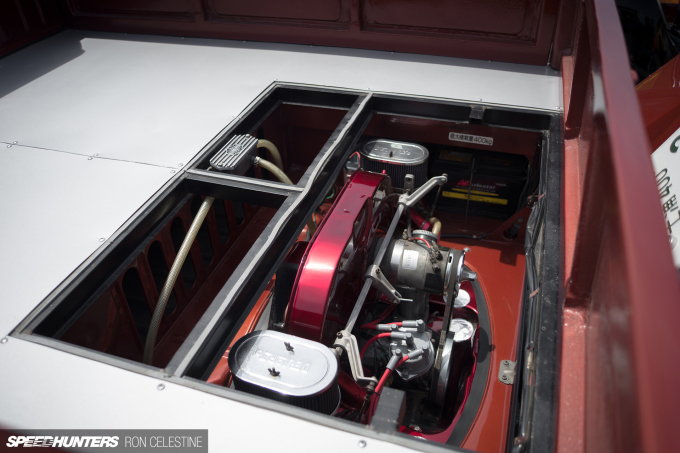 The bed of the VW, along with the rest of the truck, required a lot of remedial work. A new bed was fabricated and custom removable panels were created for easier access to the engine.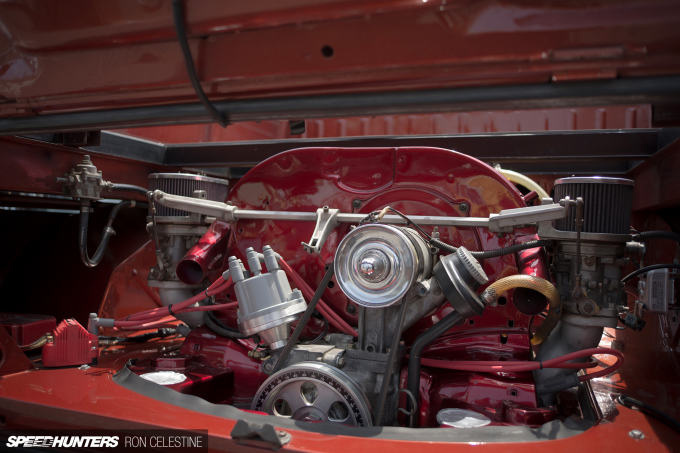 The air-cooled 1915cc flat-four was fully built at a drag racing shop; the increased capacity and other performance upgrades giving it up some extra get up and go.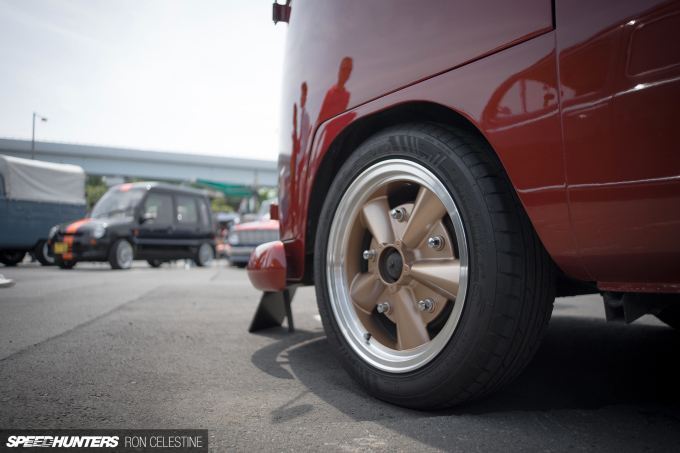 Retro 15-inch Fuchs-style aluminum wheels finished in a bronze color contrast perfectly with the custom red paint.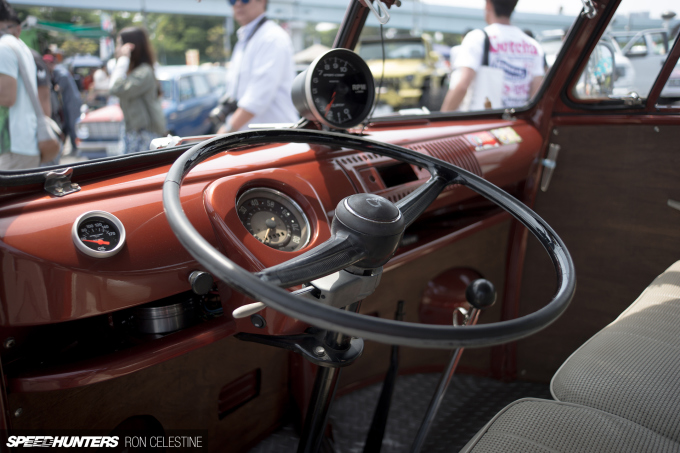 The inside has also been restored to immaculate level and most of the dash has remained in factory condition; only the oil gauge and tachometer are new. And would you look at that bus steering wheel!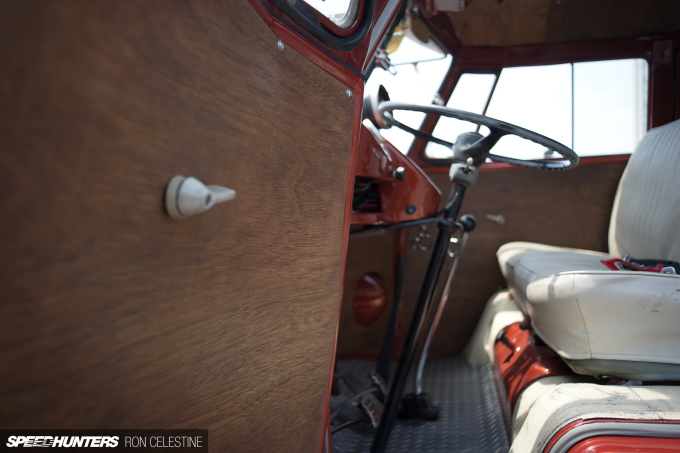 The woodgrain on all the panels is another custom touch that was fitted by the owner during the restoration project. It's very different but adds an extra dimension to the interior. I love it!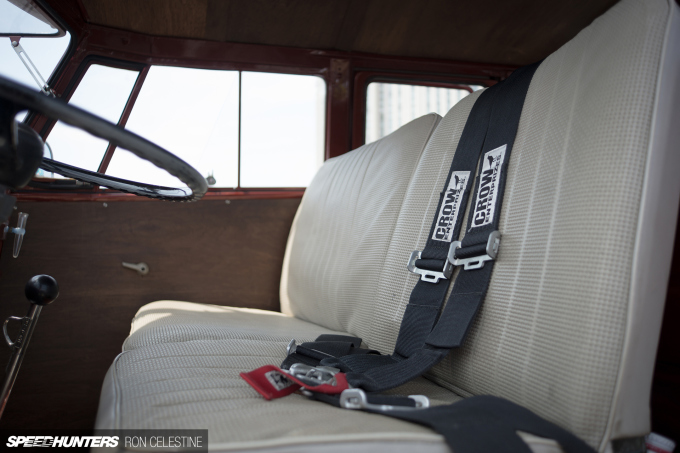 It's not every day you'll find bench seats with racing belts. The owner says the old VW is quick, but he wants more power in the future, hence the Crow harness upgrade.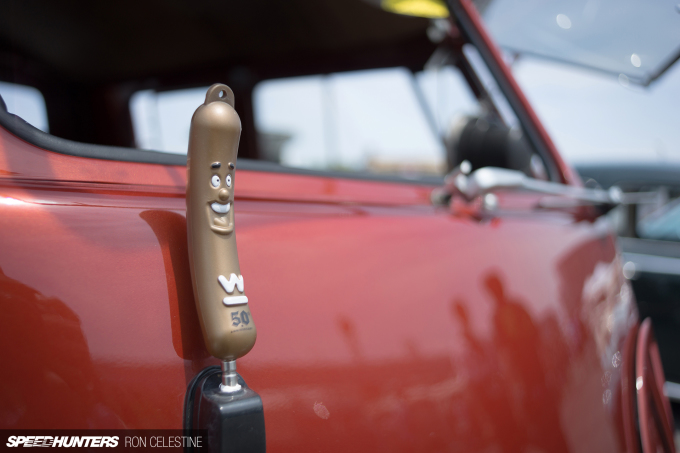 This VW flatbed is another prime example why we love Japan so much, and why the Mooneyes event this year was simply epic.
Ron Celestine
Instagram: celestinephotography