Diversity
Hello, my name is Richard Brown from Alberta, Canada. As a long time automotive enthusiast who has recently caught the photography bug, I am excited to write as a guest on Speedhunters!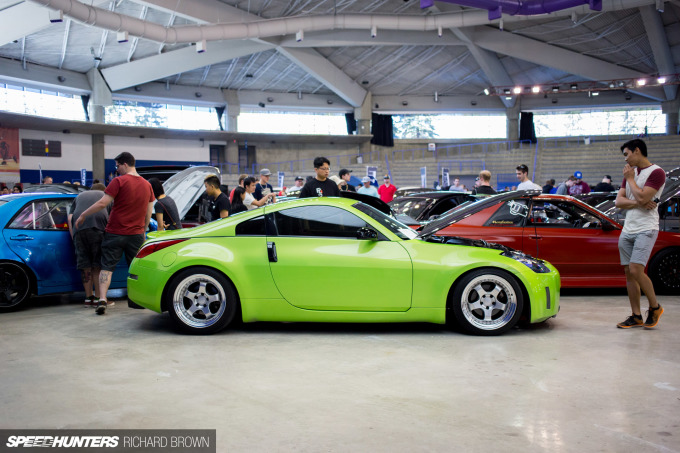 Not long ago I had the exciting opportunity to participate with a local group at Driven, a show in Calgary. The event features local clubs and vendors, with a large focus on aftermarket parts. Although Western Canada has had a milder winter than normal, this was the first major show to kick off the season, and over 450 show vehicles rolled into the University of Calgary's Olympic Oval.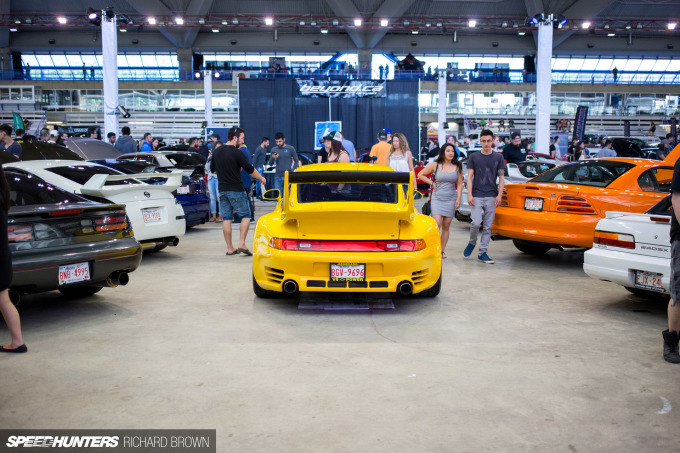 During the weekend I noticed the diversity of the vehicles and people. We may have different cultural backgrounds and tastes in vehicles, but we all come together to share the same passion.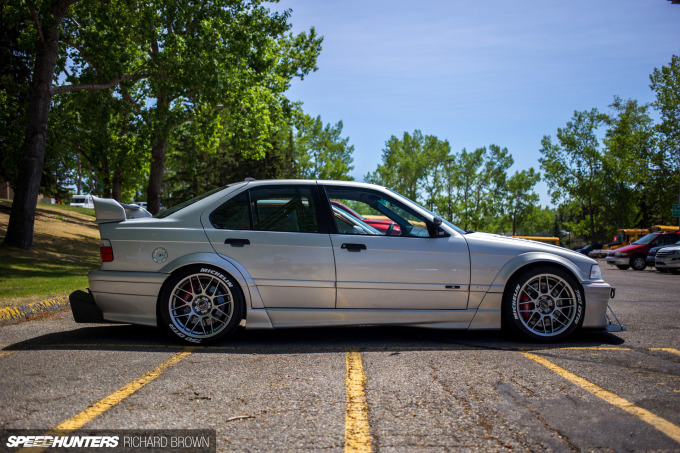 Setup began the day before the actual event, and prior to my group's roll in, we organized ourselves in a nearby parking lot. One of the cars in the group was this gorgeous track-ready E36 BMW.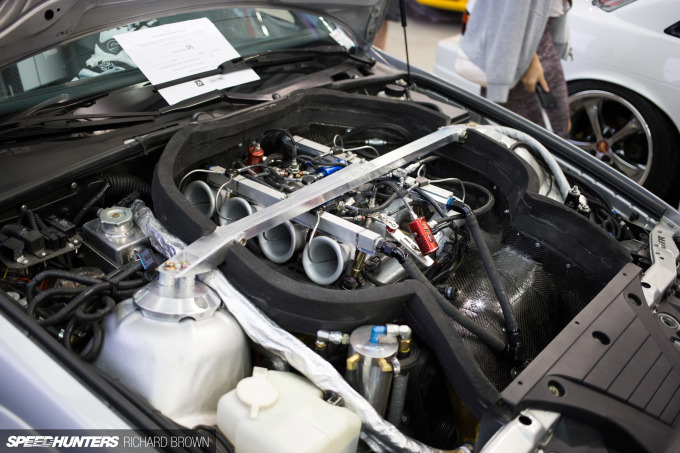 Under the hood of the 3 Series was an LS swap, and if I remember correctly it was making over 500 horsepower naturally aspirated. Just in case that wasn't enough power it was also hooked up with some nitrous. It ended up winning a performance award.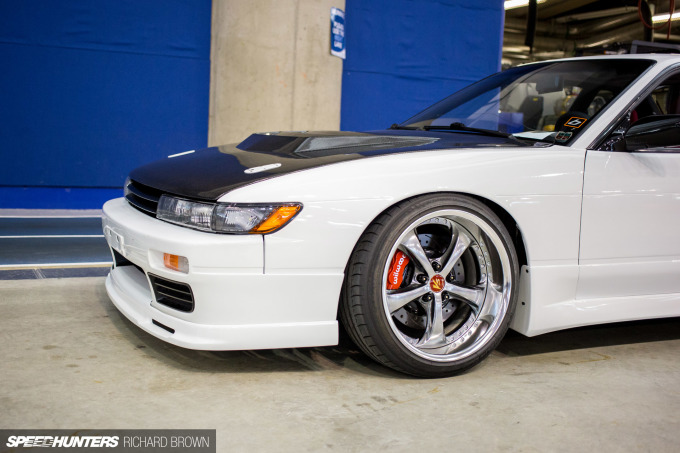 Another car in my group was a 240SX with deep Work VS KF wheels and massive Wilwood front brakes. This car went on to win the Best S-Chassis award.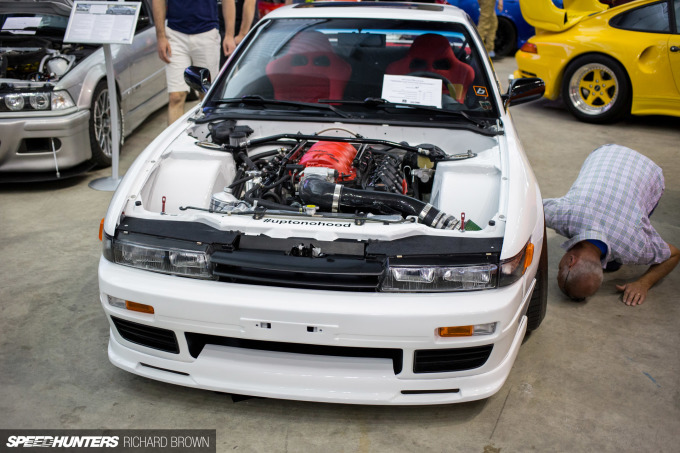 Like the BMW, the 240SX received lot of attention from its dirty little secret – an LS swap. This car is mean!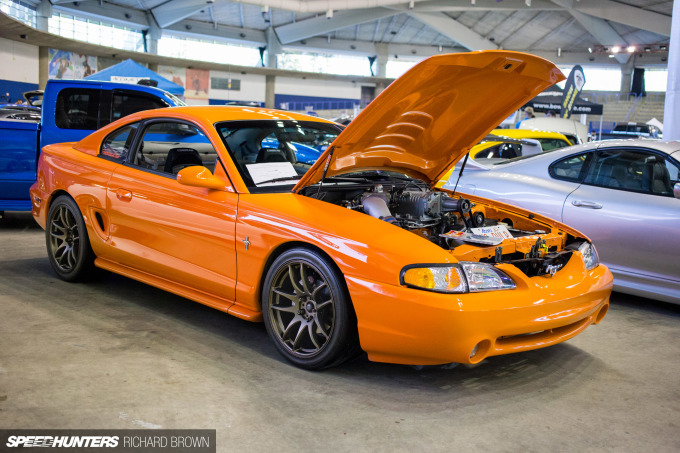 My entry in the show was my own SN95 Mustang. It started out as a $400 father-son project purchased when I was 12 years of age. The build features a 4.2L V6 swap out of an F150 pickup paired with a M112 supercharger from a Cobra. I recently added bronze Work Kiwami wheels to give it a bit of a different look. To me it is important to be unique, and I feel Driven is a show that encourages uniqueness.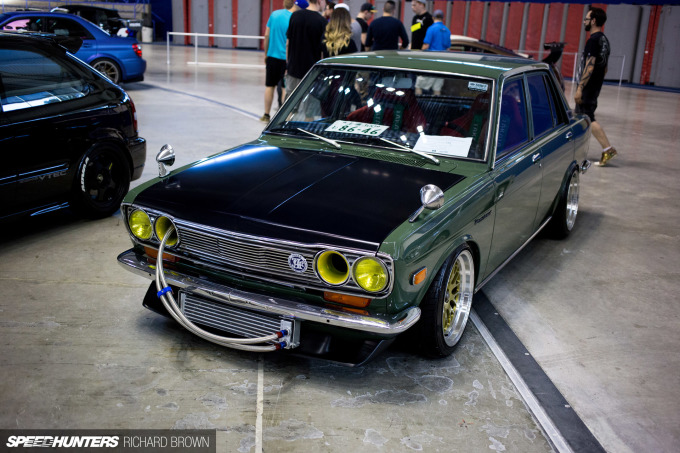 A Datsun 510 Bluebird immediately caught my eye. Since I was a participant in the show, I was able to take many pictures before the crowds began to arrive.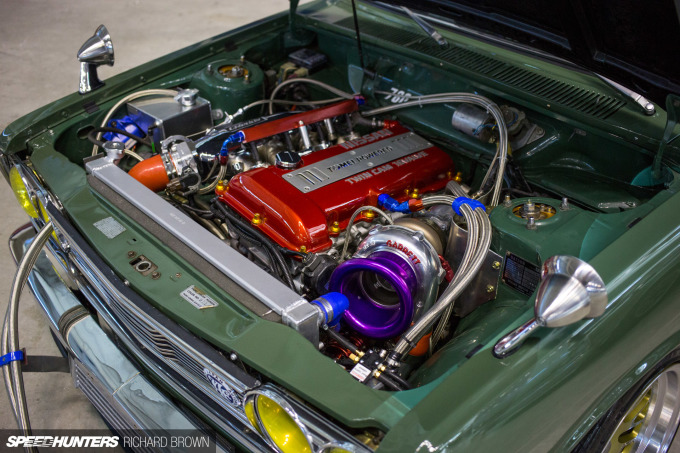 To my pleasant surprise a neatly placed SR20DET was hidden under the Datsun's hood.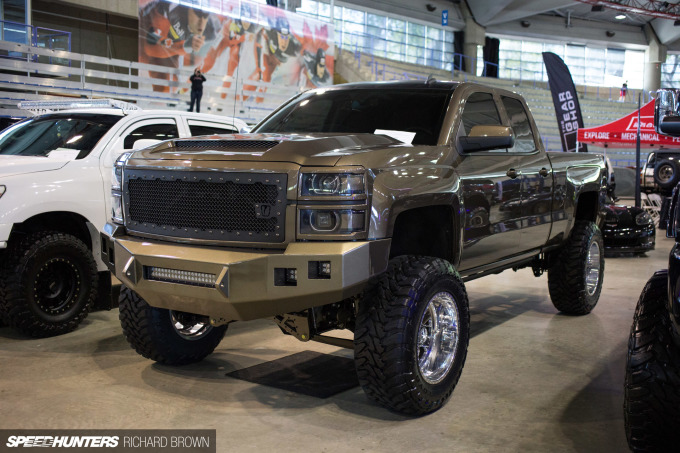 This year a group of customized trucks also participated in the show, and I absolutely loved this Brown GM. A huge portion of new vehicle sales in Alberta belong to trucks. Many people in Alberta (like myself) prefer to do our daily commute in a pickup truck; I always forget this is out of the norm when I travel to other places in the world.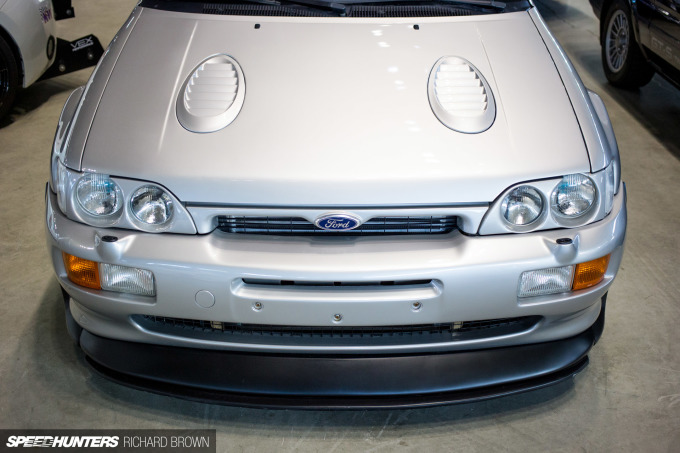 Up until seeing this car I was unaware that there was a Ford Escort RS Cosworth in Canada. I adore European Fords and felt like a teenage girl at a Justin Bieber concert when I saw it drive in. The rally homologation special is definitely on my short list of dream cars.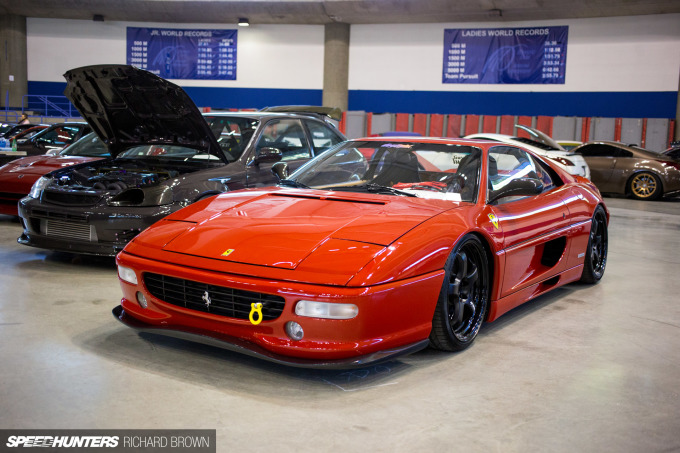 One of the most impressive cars at the show was a modified F355 Berlinetta; I just wish the owner had provided some information as it seemed like an interesting build. Oddly enough, I thought the Work Meister wheels looked like they really belonged on the Ferrari.
Japan Meets Canada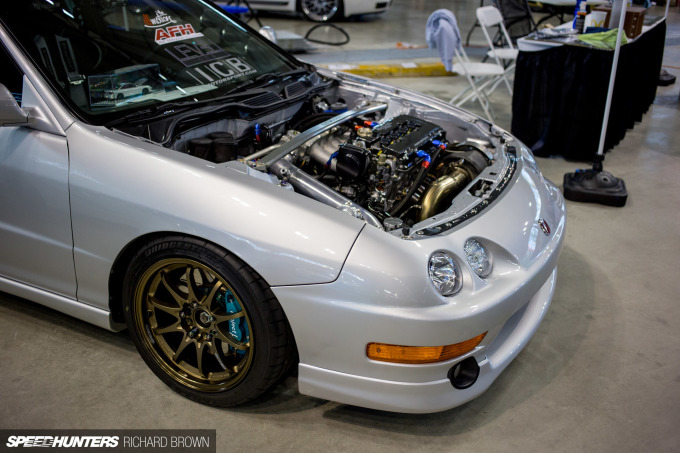 Although there was a large diversity of vehicles, there was still strong evidence of Driven's import roots. Modified Hondas may not rule the streets like they used to, but there are still some incredible builds around locally.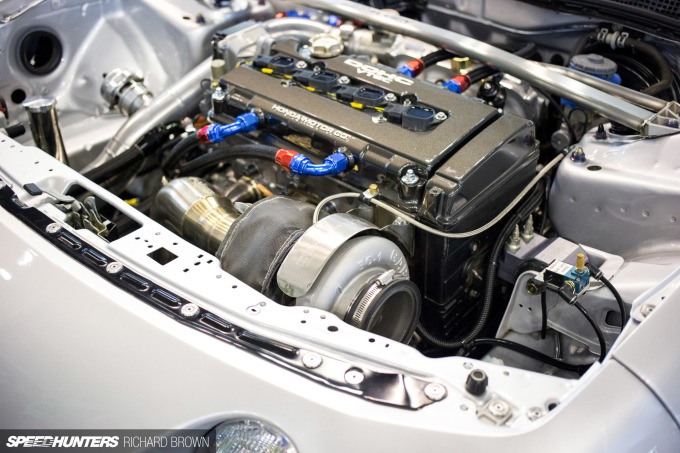 This Integra had an impressive modification list and is built around a 2.0L Darton block and Garrett GTX3582R turbo. There was not a single detail overlooked on this build.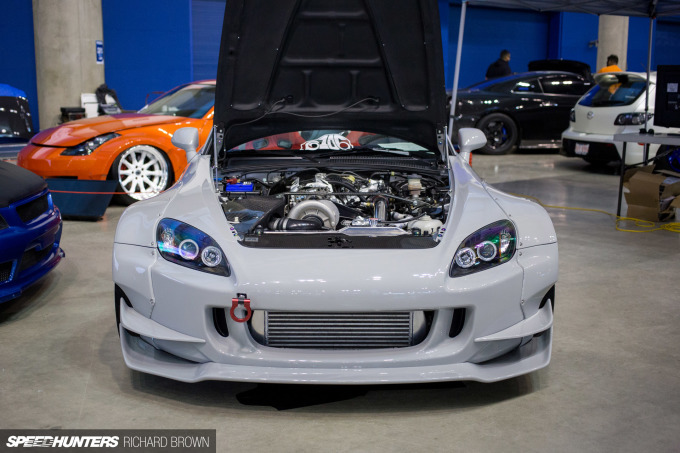 Speaking of Hondas, the S2000 is a popular car to modify in Canada. Recently, the demand for S2000s seems to have sky rocketed!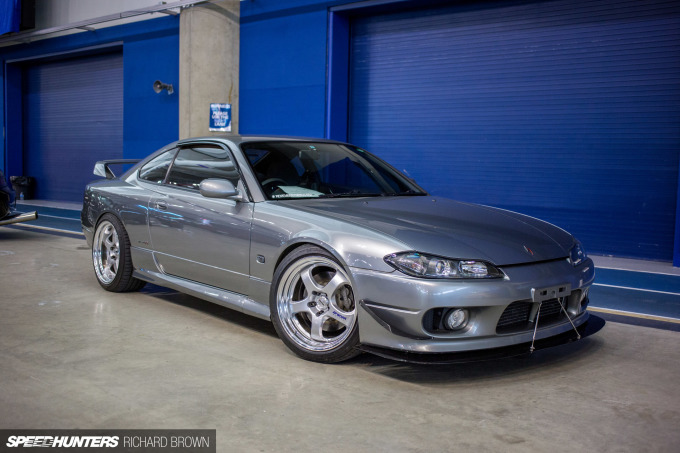 One of the advantages of living in Canada is the country's import law. Non-compliant vehicles only need to be 15 years old to bring into the country, whereas in the United States they need to be 25 years old. Thus, vehicles like the S15 are now able to be imported here regularly from Japan to start their second life. This particular S15 is on its way to becoming a weekend track warrior with KW suspension, Work Meisters, and aerodynamic modifications (with more planned).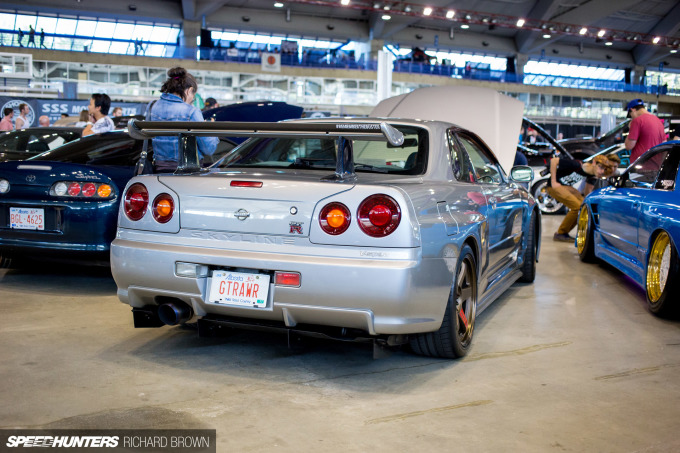 The legendary R34 Skyline GT-R is another car currently enjoyed by locals. This Vspec has been loved by its new owner since 2014, making it one of the first to come into Canada.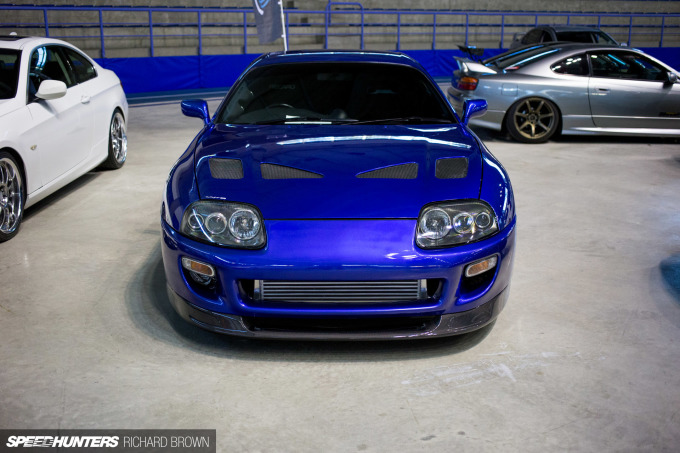 On the topic of Japanese legends, the show had a few great examples of the Mk4 Supra. The blue paint on this right-hand drive version was mesmerizing.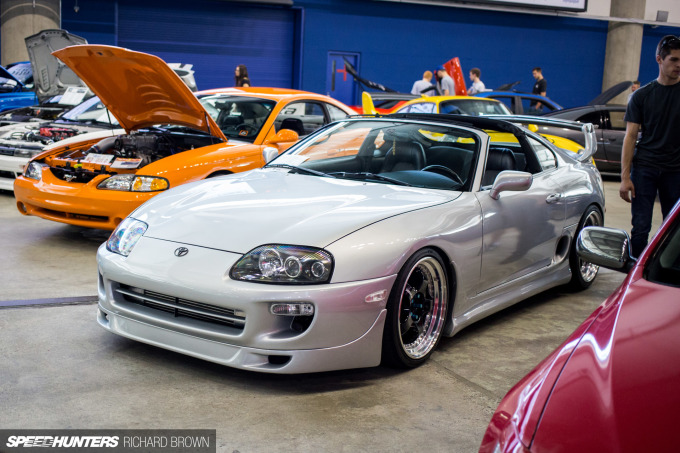 If you don't like the blue dress, how about silver?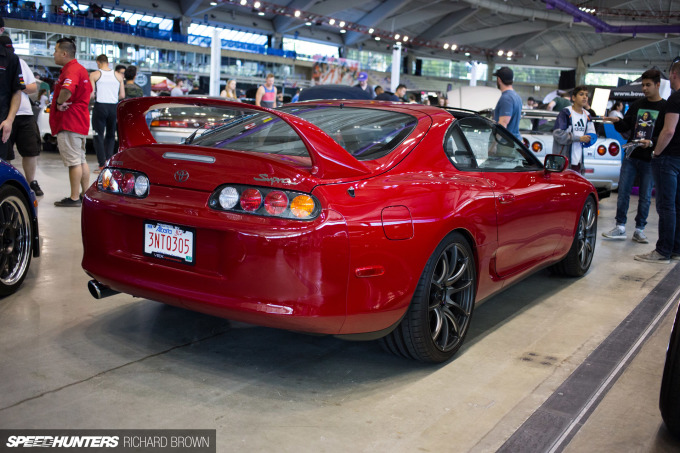 Or perhaps red? This one was incredibly well preserved.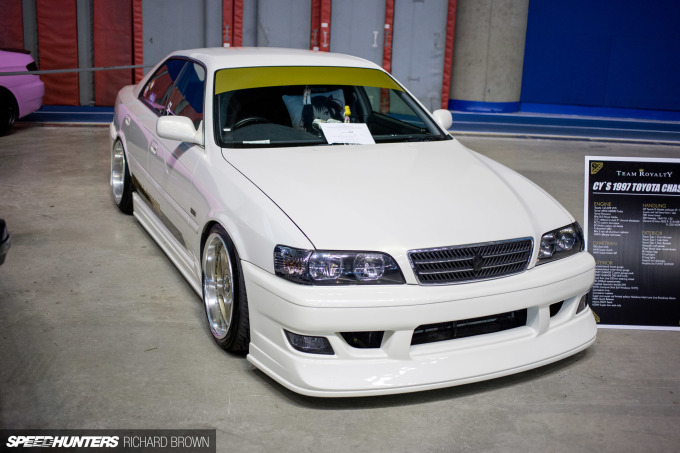 Sport sedans seem be growing in popularity too. This Chaser was a perfect example of what can be achieved on this platform.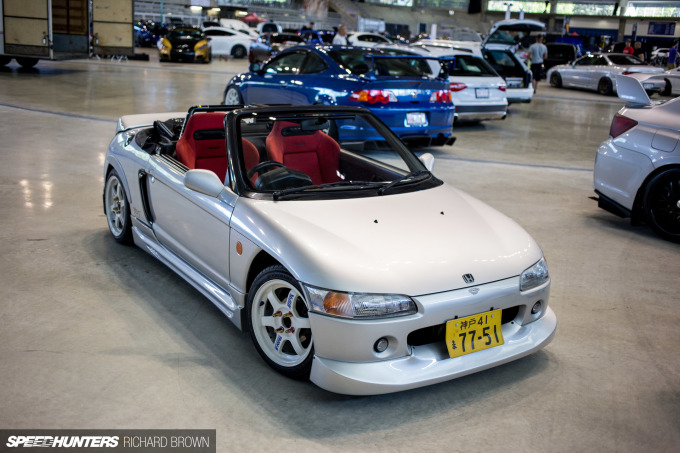 Along with the iconic Japanese-built cars, there are a few unconventional ones. For example, this Honda Beat really stood out in my books. Next to an SUV, it may look like a child's play car, but the '90s JDM model is full of personality and would likely be a blast to drive.
It's In The Details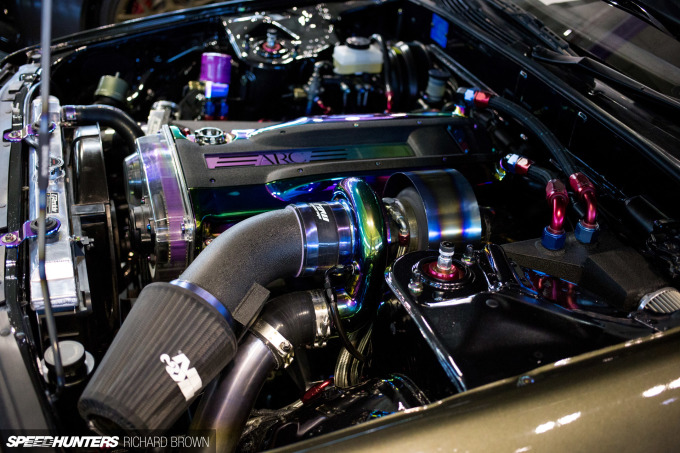 The thing I love about Driven is the amount of detail that goes into these cars. This neo-chrome RB25 belongs to a rear-wheel drive converted R32 GT-R. The amount of time that has been invested is insane; not only with the assembly, but also with the long nights required for sourcing each individual part. Rightfully, the Skyline owner's time was rewarded with the Best Engine trophy.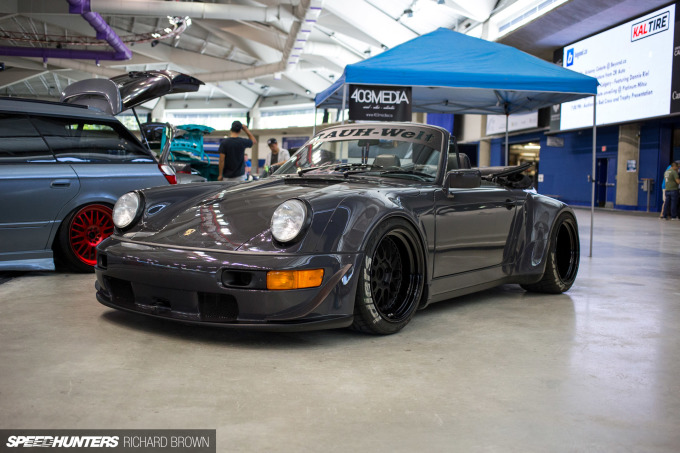 Speaking of detailed work, how about the work of Nakai-san? This car is Alberta's first RWB build and North America's first RWB 964 Cabriolet.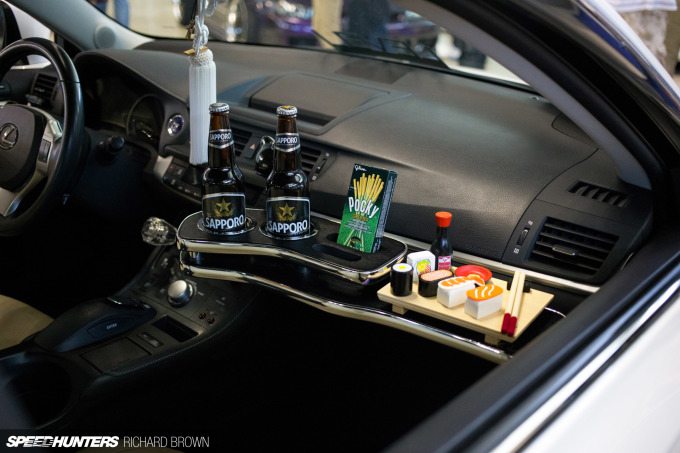 Interiors are often the place where an owner's personality can shine. Obviously you can't have VIPs thirsty or hungry!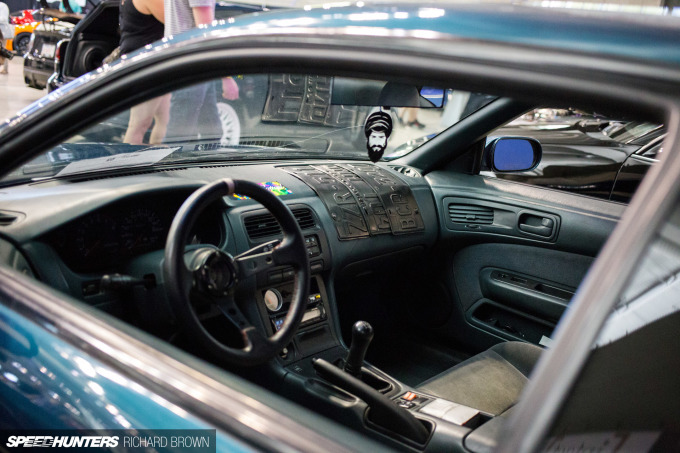 I'm very curious about the reasoning behind the license plates being used as what appears to be an airbag delete here. Regardless, I thought it added a cool aspect to the interior that caught my eye.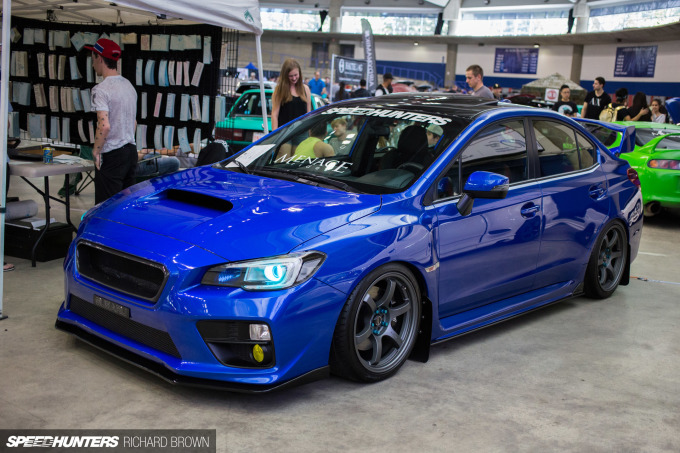 Even in Canada, a Speedhunters windshield banner found its way onto one of the cars.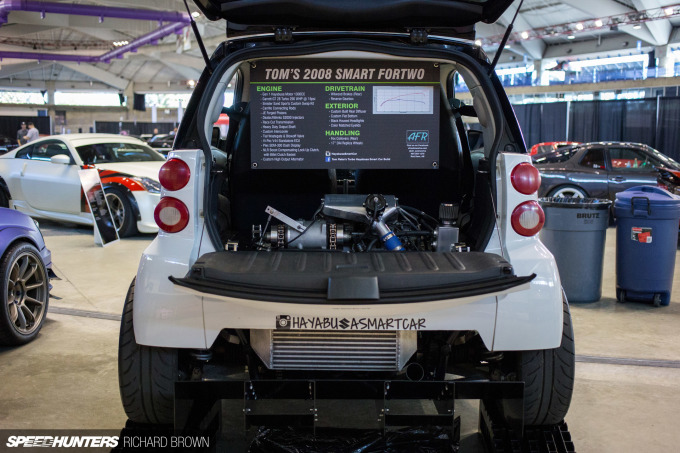 As at any car show, it was important to keep an open mind while viewing vehicles. For example, my initial interest in any Smart Car tends to be low. However, after realizing this one was packing a 290whp Hayabusa engine my attention was caught.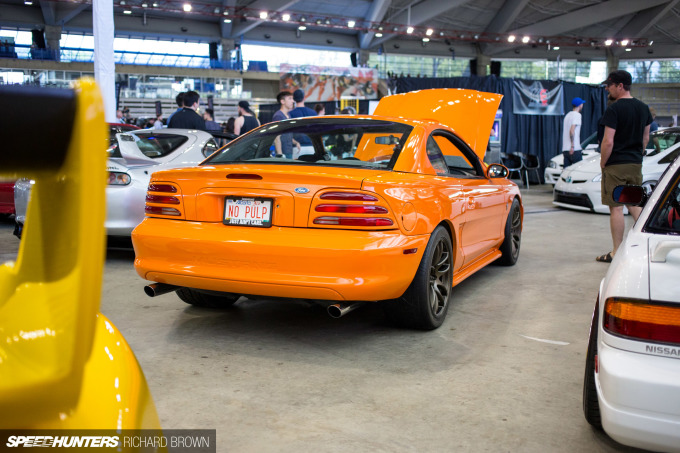 I hope you enjoyed my coverage of Driven Calgary; check out the Bonus Chapter below for some more awesome cars. I wish I could share all the cars at Driven with you, but this was just a small glimpse of the Alberta car scene.
Finally, a huge thank-you to Speedhunters for giving me the opportunity to write as a guest and share my photos.
Richard Brown
Instagram: richlyorange
www.nopulp.ca
Cutting Room Floor