The cars that Nissan made during the '90s well and truly put its latest offerings to shame. It seemed there was a more evident and perceivable feel of uniqueness back then; now imagination is scarce at the Yokohama-based manufacturer as it continues to churn out lifeless CVT-equipped transportation modules that are about as exciting to look at as your average kitchen appliance.
Take the retro-style Figaro for example. It's cars like this that put the 'DM' in JDM; quirky, low-production models built on established platforms. That's how this two-seater, fixed-profile convertible based on the March (Micra for those of you in Europe) came to be in 1991. It was fun, curious looking and it helped contribute to Nissan's image of being a daring and cool manufacturer.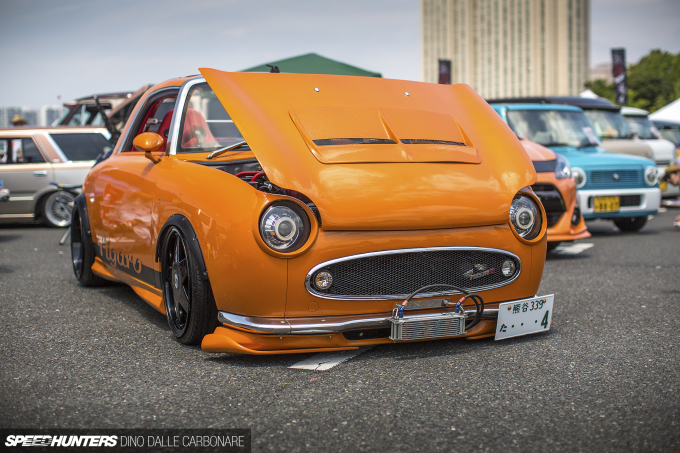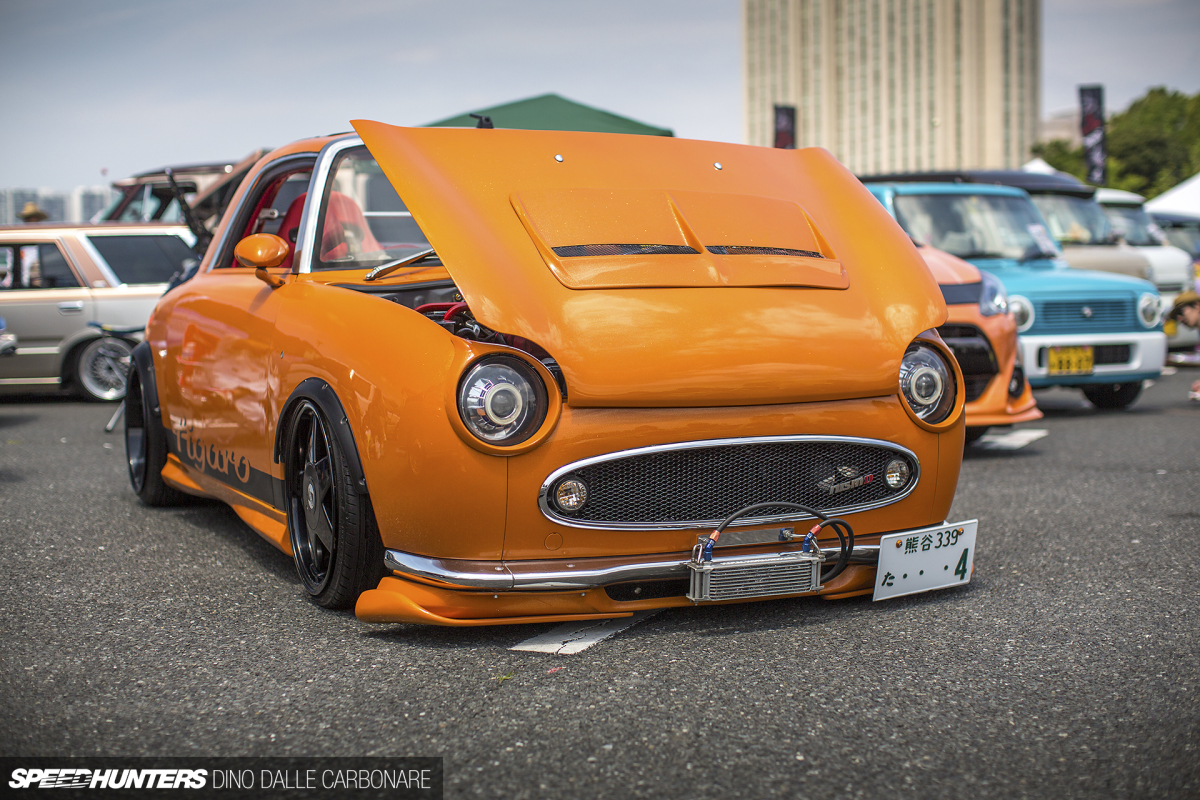 So when I came across this particular example at last weekend's Mooneyes Street Car Nationals event in Odaiba, I knew I had to share it with you guys. You don't see many Figaros on the road in Japan any more, let alone one as customized as this – Porsche 911 GT3 RS-inspired color scheme and all.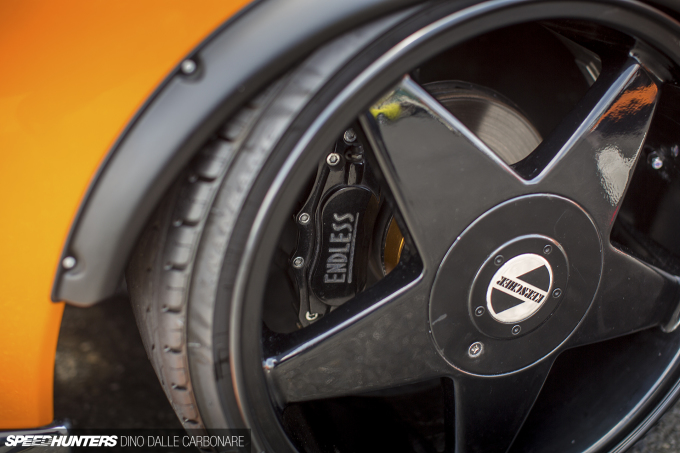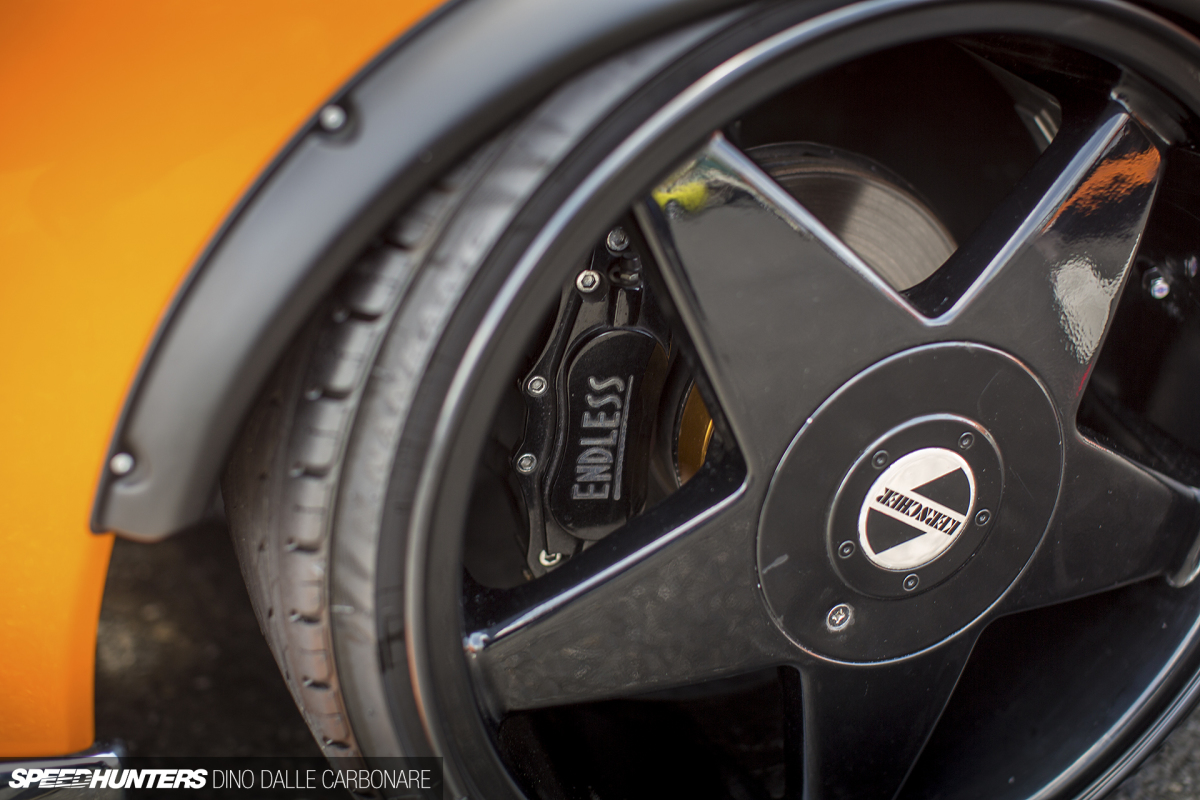 But it's definitely not all about looks. The Figaro has been dropped on Kerscher five-spokes wheels and low-profile rubber that together have necessitated the addition of screwed-on fender flares. There are even compact little 4-pot Endless calipers in the mix, the same model you often see used on circuit and drift-spec AE86s.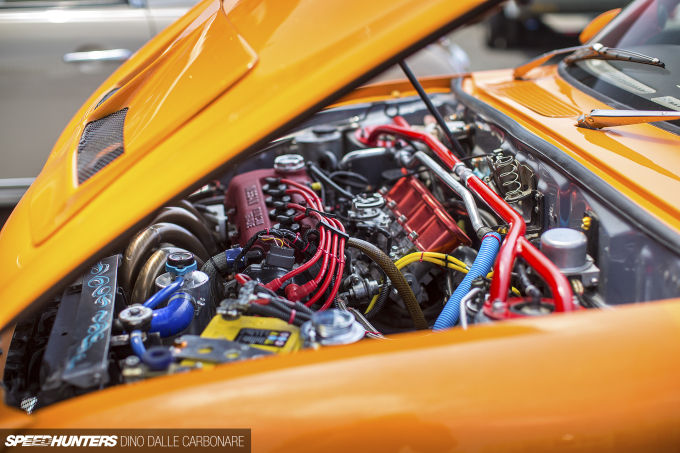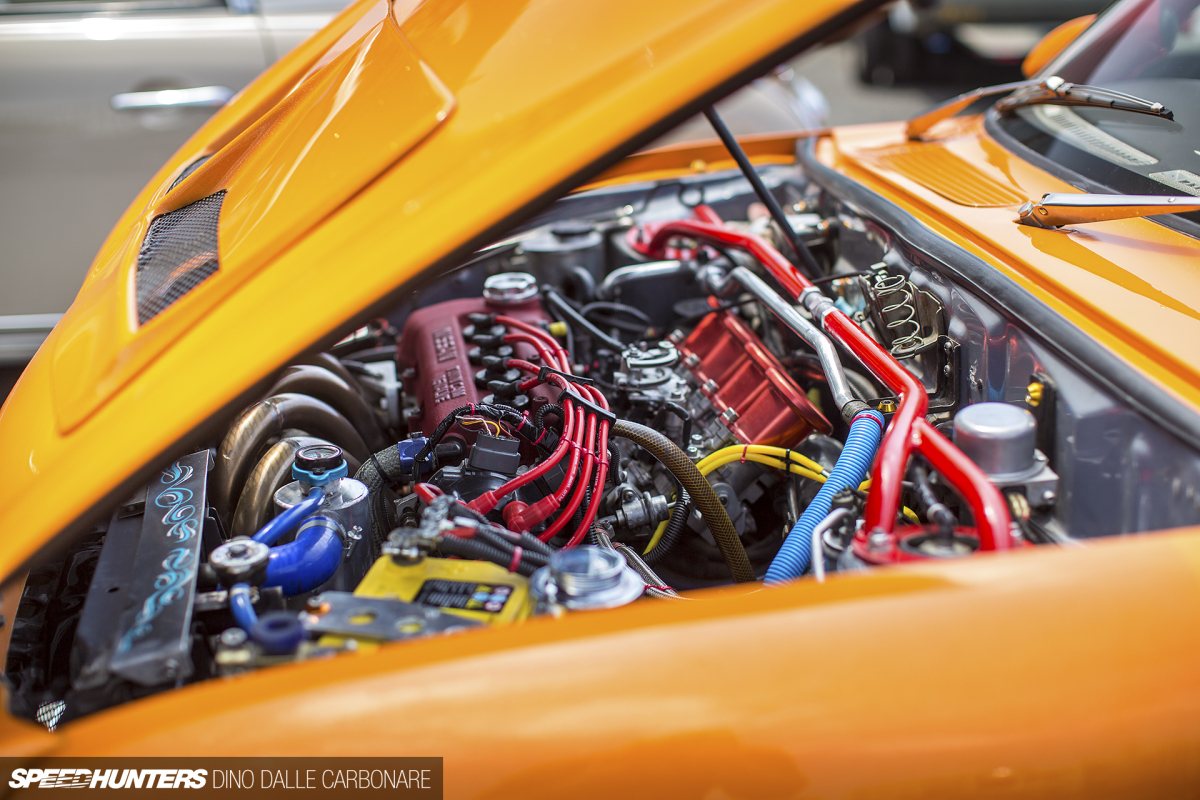 Although these cars came turbocharged from factory, the front-hinged bonnet reveals a seriously-tuned CG swap breathing through a row of velocity stacks.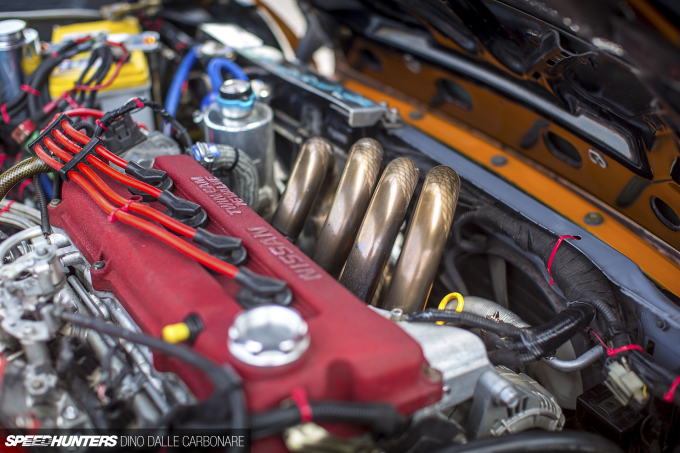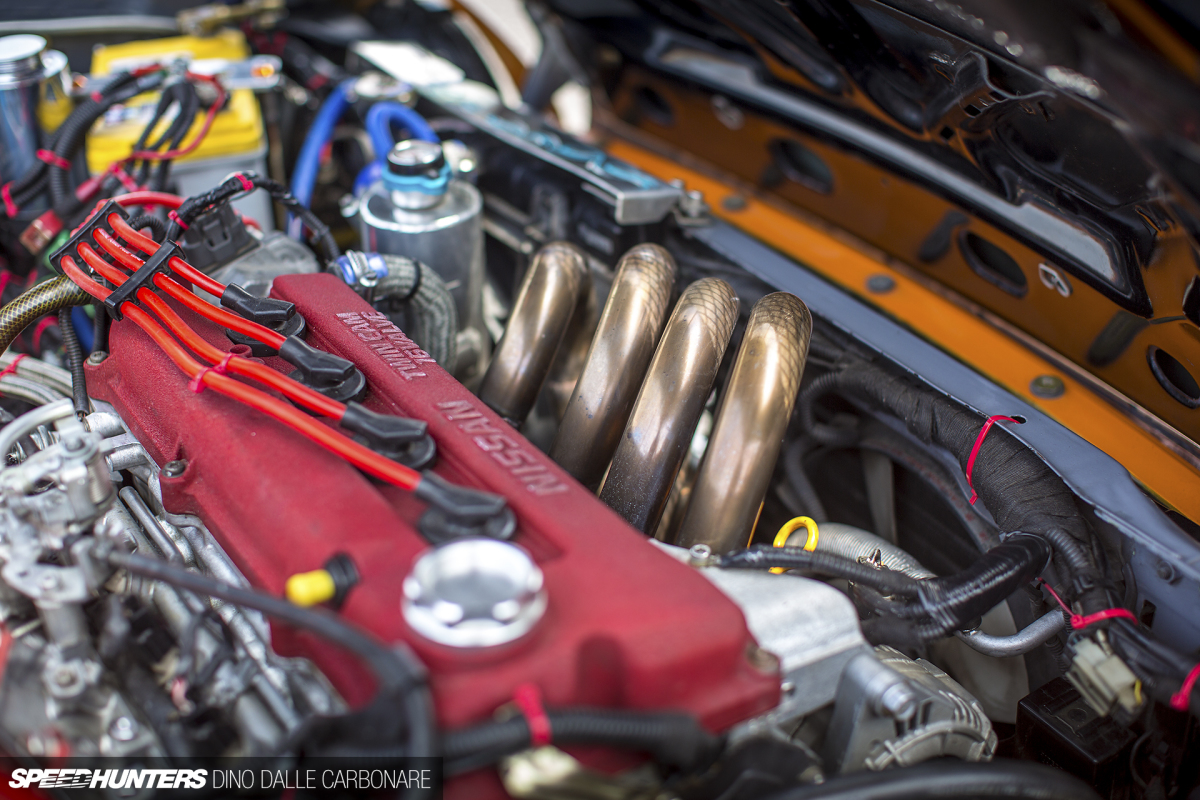 The custom headers are obviously inspired by the race ones you commonly see on L-series motors or even the rare S20 that powered the original GT-R.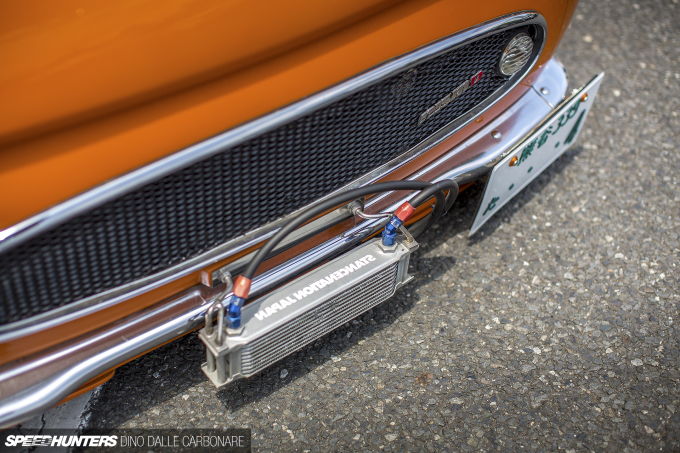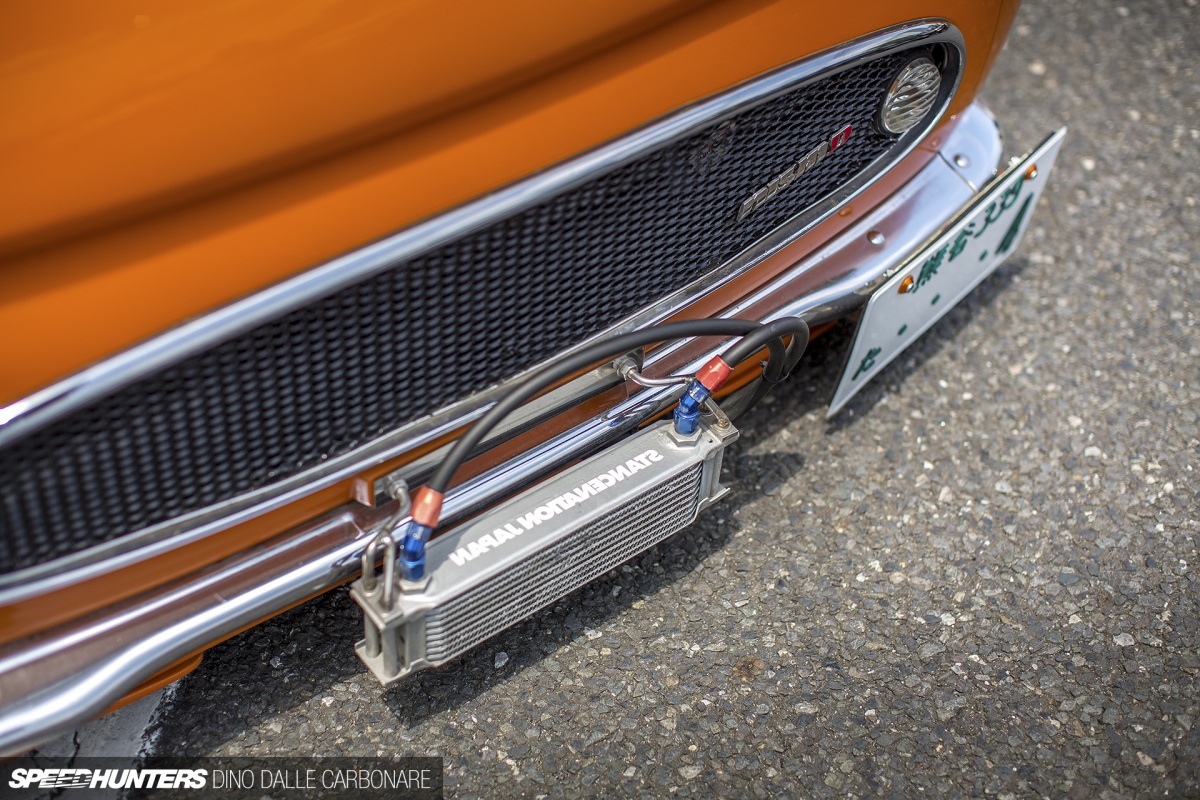 And the '70s race cars inspiration doesn't end there either; the little oil cooler fitted on the front bumper is another cool touch.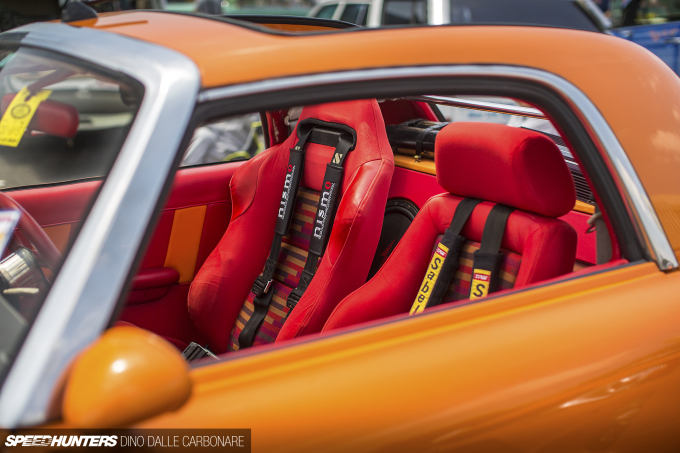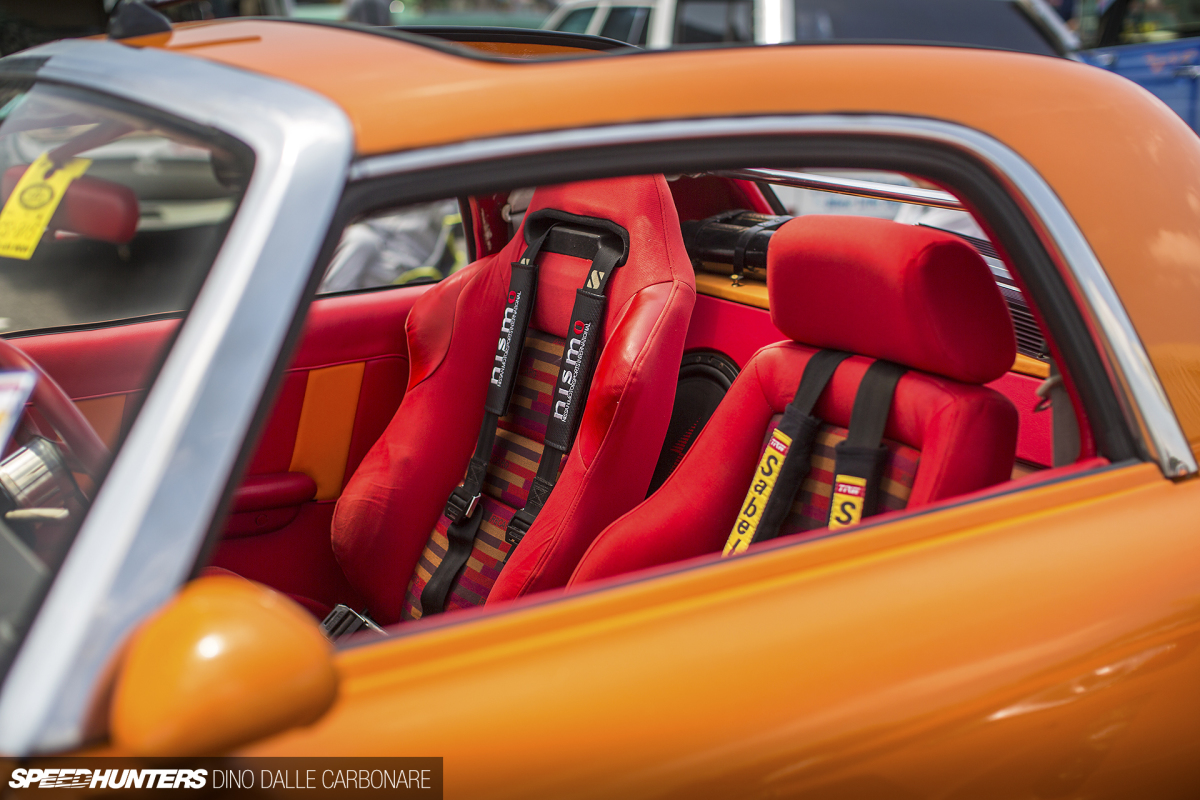 There's a lot of red going on in the semi-exposed interior thanks to an extensive custom retrim.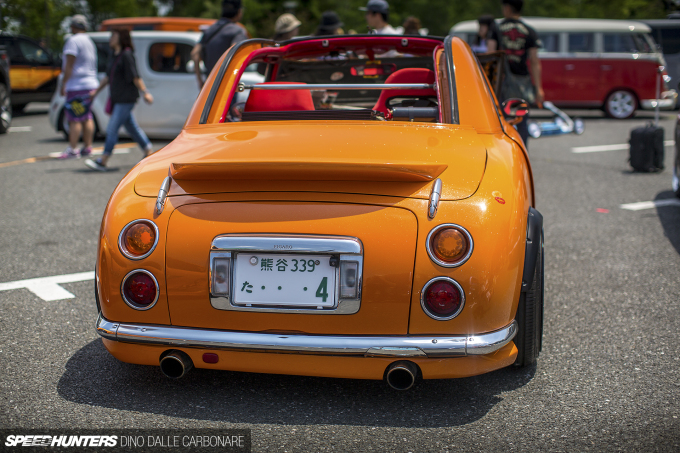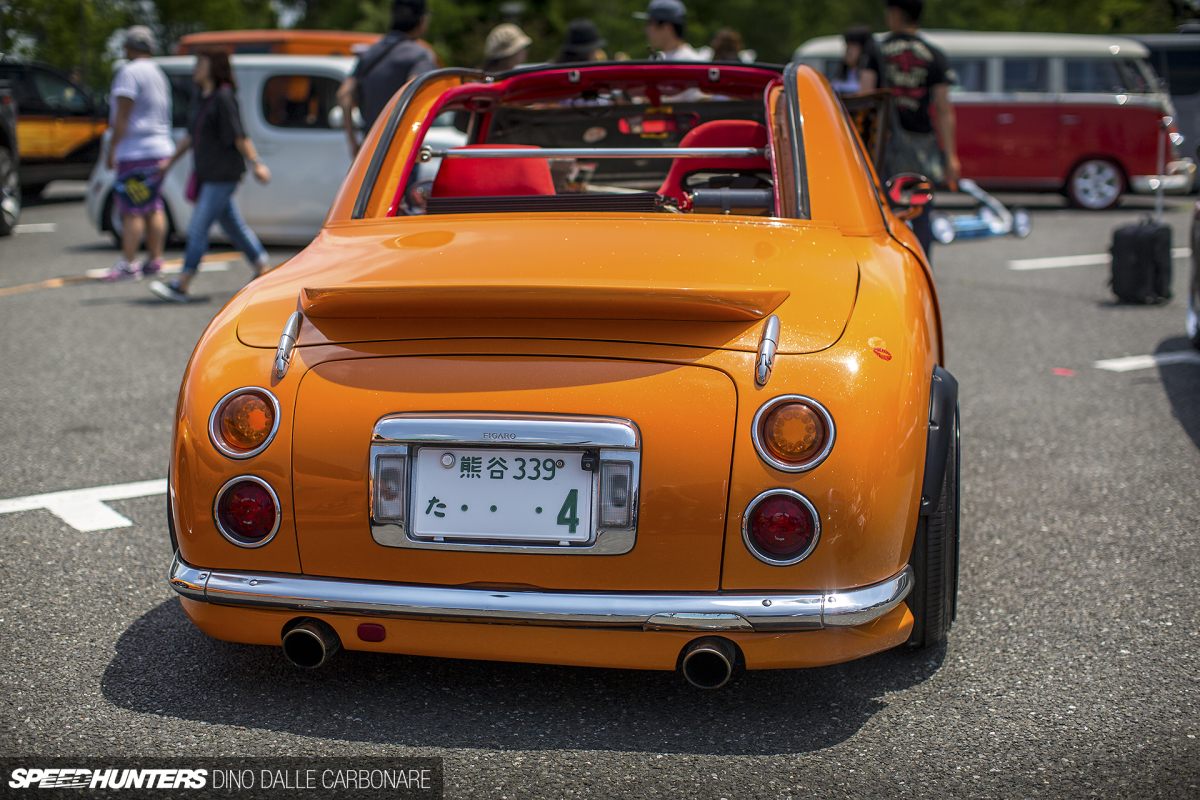 Like the Pao, Be-1, and S-Cargo that were also built on the March platform, it's Figaros like this that make you long for the times when Nissan still had a sense of humour and wasn't scared to try funky stuff.
Dino Dalle Carbonare
Instagram: speedhunters_dino
dino@speedhunters.com