The other day, when we took a look at the four-engined Mach IV Mustang that's part of the Galpin collection, I talked a bit about the spectacle that was drag racing in the 1960s.
As another piece of evidence, I thought we'd take a look at the Back Up Pick Up, a one-of-a-kind exhibition wheel-stander that toured drag strips during the motorsport's golden era.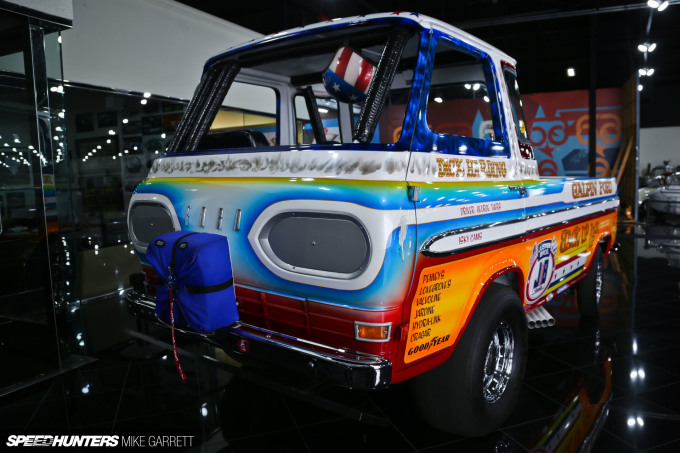 This actually isn't the original Back Up Pick Up, but a faithful recreation built by the talented Dave Shuten for the SEMA Show back in 2013. If you're looking for the perfect throwback to the wild days of exhibition drag racing, this is it.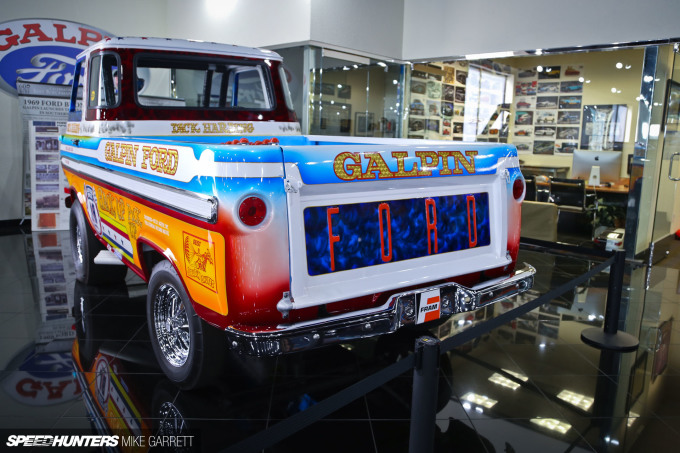 The truck is all custom, but if there is one defining feature of the Back Up Pick Up, it's that what appears to be the rear of the '65 Ford Econoline is actually the front. The body was essentially reverse-mounted over the chassis.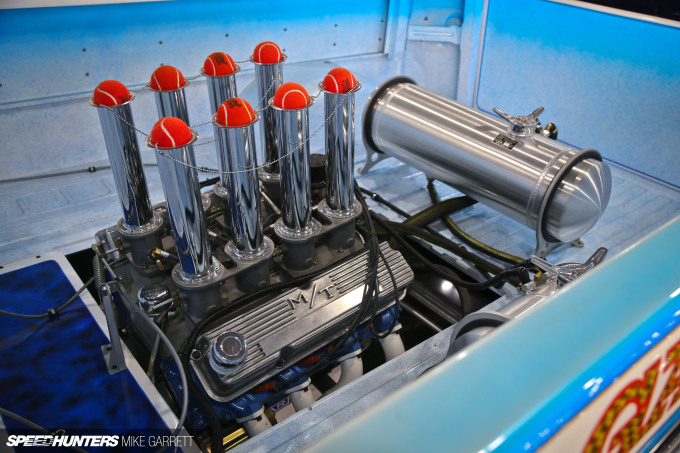 It's powered by an injected 427ci Ford V8 placed in the bed, providing more than enough twist to run the entire 1320ft strip with the nose in the air and ETs in the mid 9-second range.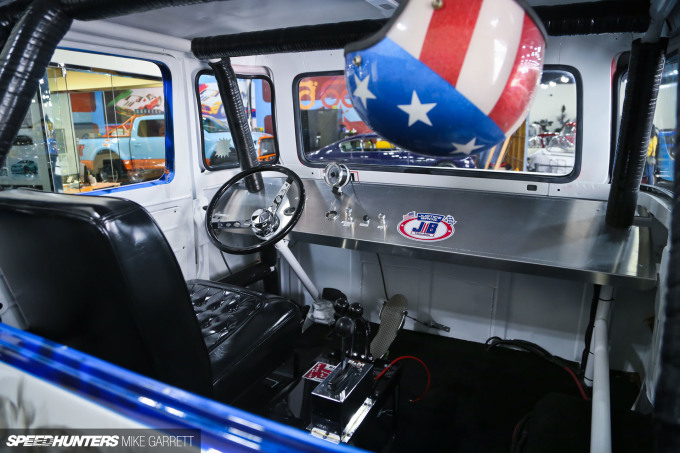 Here's the cockpit view. As can imagine, you couldn't really see anything with the nose in the air, so drivers Dick Harding and George Tuers would hang out the side of the cab to see where they were going.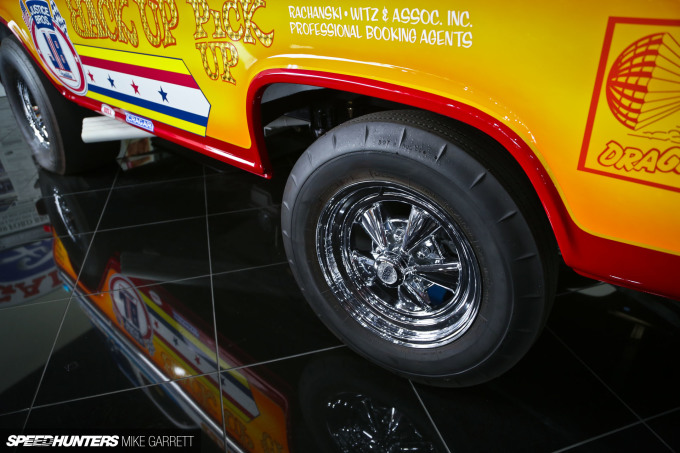 From the Cragar wheels to the wild paint job and parachute mounted on the 'front' of the Econoline cab, it just doesn't get better than this. There really was nothing like the '60s when it came to crazy machines like this one.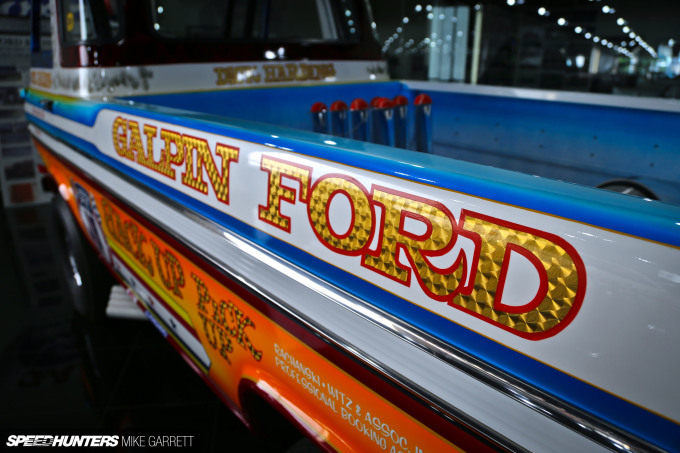 Needless to say, Shuten's recreation has been a massive hit wherever it's gone. The Back Up Pick Up even made the trip all the way to Japan for the Yokohama Hot Rod Custom Show in 2014.
Oh what I'd give to see this thing wheelie down the drag strip once more…
Mike Garrett
Instagram: japanifornia_media
mike@speedhunters.com