I have this habit of giving my picture folders a final flick through before I send them away forever to their digital resting place – i.e. my hard discs. Call it a good bye, a farewell after they have spent a few days sitting on my desktop supplying all the images I need to put some posts together. It may sound silly getting sentimental about folders, but when these collections of images make up your professional life, well, you might understand why.
But it's these final looks that occasionally spawn a impromptu spotlight.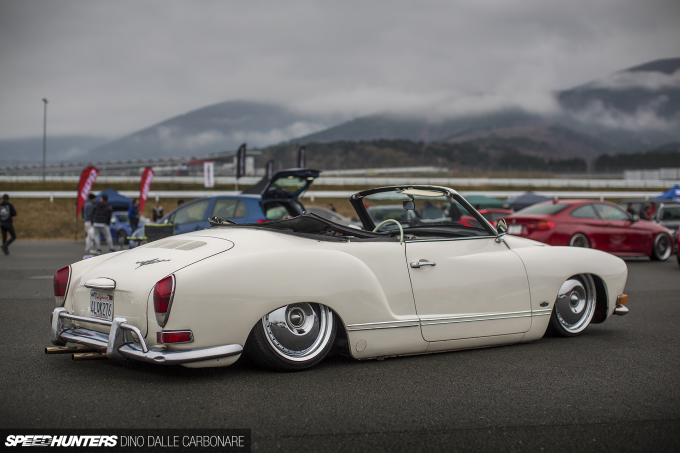 Which is exactly the case with this suitably slammed Volkswagen Karmann Ghia.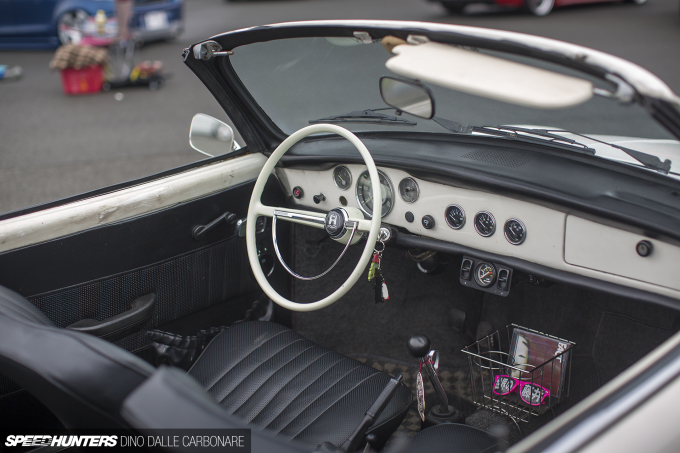 It's one of the many cars I took special notice of at Track & Show a few weeks back, and I thought it deserved a little more attention than just one image in the general show coverage.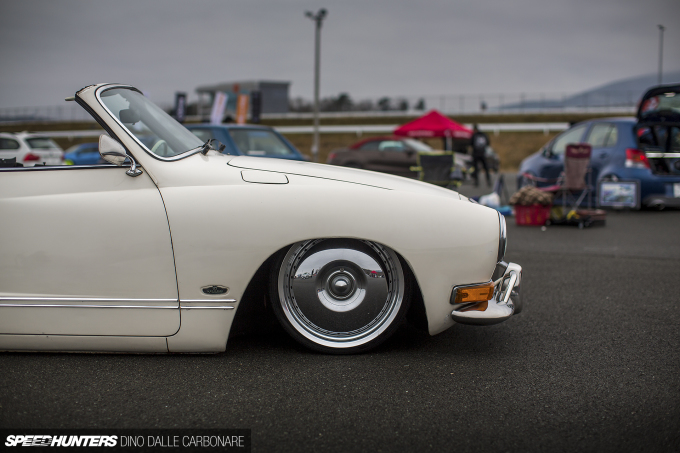 So here it is in all its dropped-right-to-the-ground glory, sporting shiny chrome wheels that only serve to emphasis the simple but effective look its owner has gone for.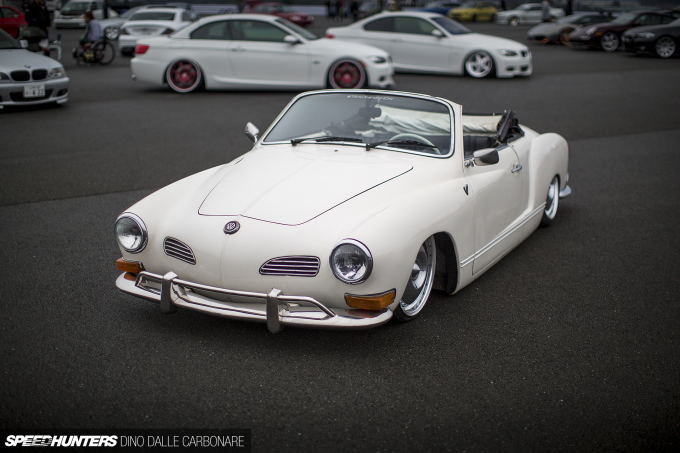 While these aren't the rarest of cars, you do tend to come across far more hardtop Karmann Ghias than convertibles, which makes this one a little more special.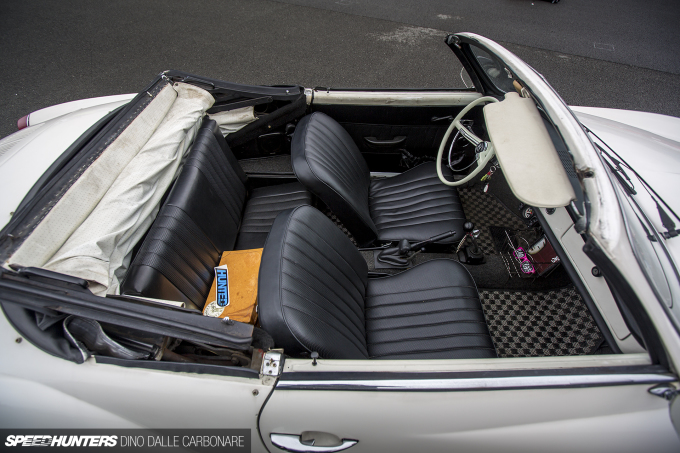 Plus, it was very easy to drop an exclusive Speedhunters #Hunted sticker inside when I was done shooting.
Dino Dalle Carbonare
Instagram: speedhunters_dino
dino@speedhunters.com