Where In The World Is Puchong?
Last weekend in Kuala Lumpur, Malaysia, a multi-story carpark was transformed into a scene from every Japanese car enthusiast's dreams.
Over 600 cars descended upon Puchong for the 3rd annual Retro Havoc event, and we were on the ground to check it out.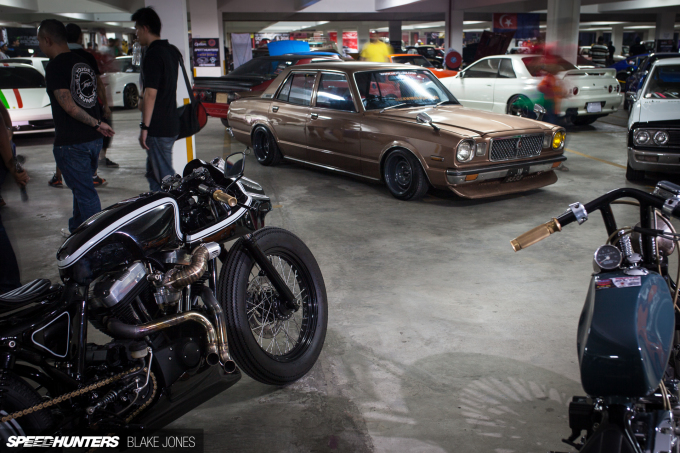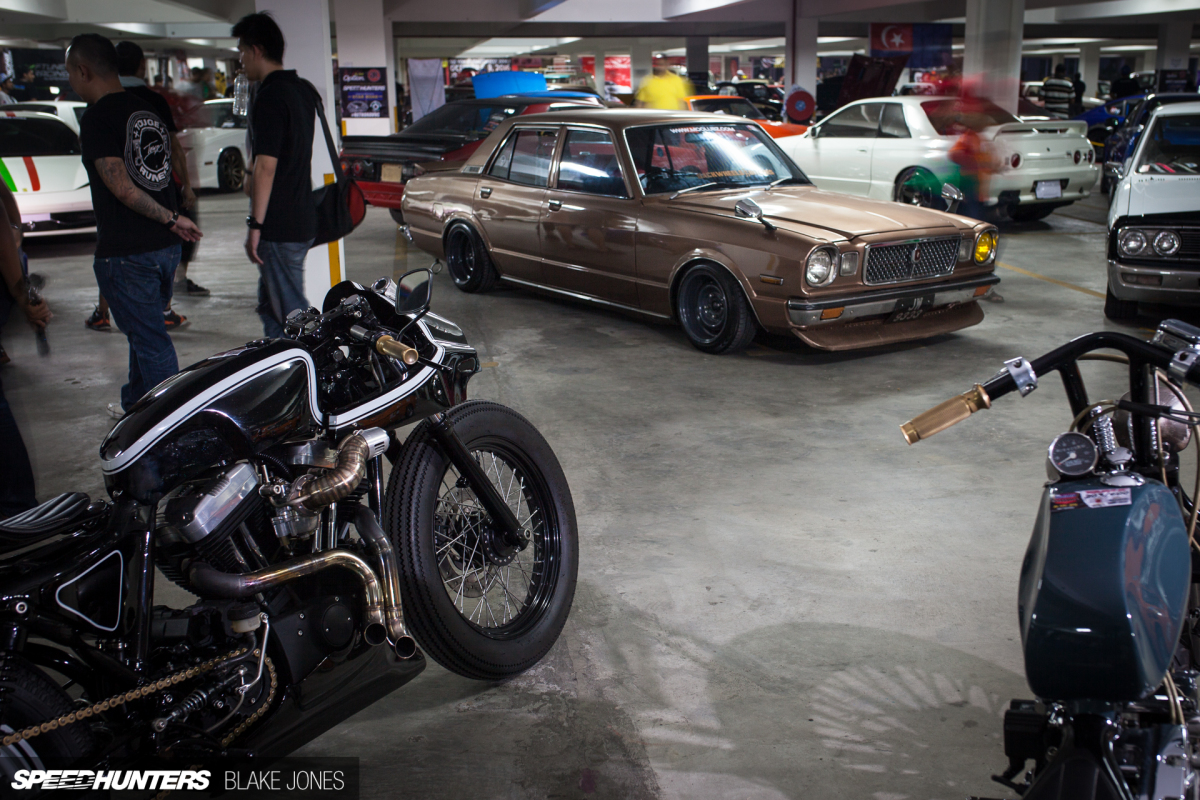 Now, I could jump straight into telling you how diverse the turnout of cars was, how passionate and friendly the enthusiasts are, or why I think we'll be seeing great things from Malaysia in the next few years. But first I'd like to step back and give some context on the elements that make this country so unique when it comes to car culture.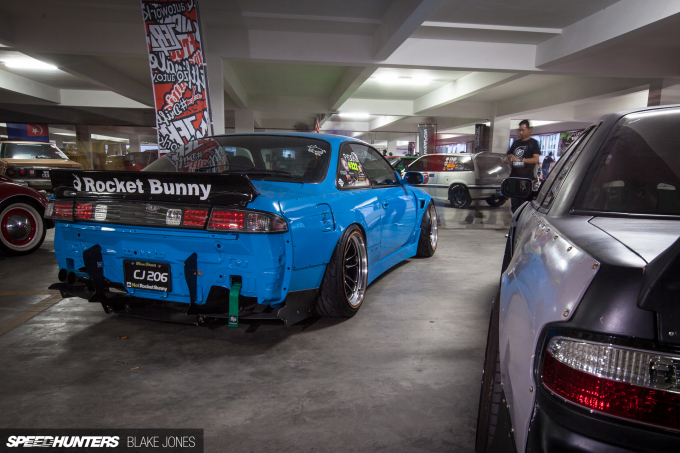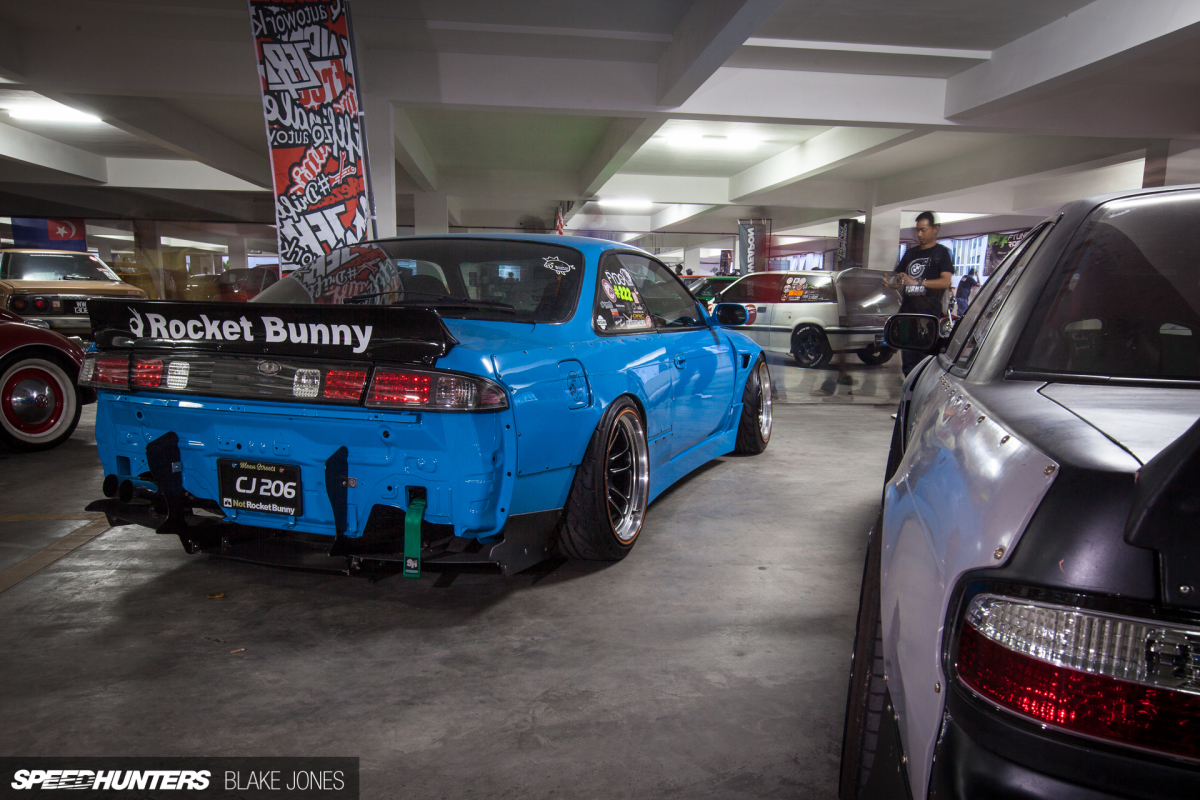 Like several of its neighbouring nations, Malaysia's domestic automotive industry is highly protected by import tariffs. These are applied to both new and used vehicles and make buying a foreign car – an exercise that seemed pricey in Australia – become an absolutely cringeworthy experience. A performance vehicle can see its price swell up to 300 per cent by the time it is on Malaysian tarmac. A new Toyota GT86, retailing for $35K Australian? That will set you back RM250,000, or roughly $83K in Aussie dollars at the current exchange rate.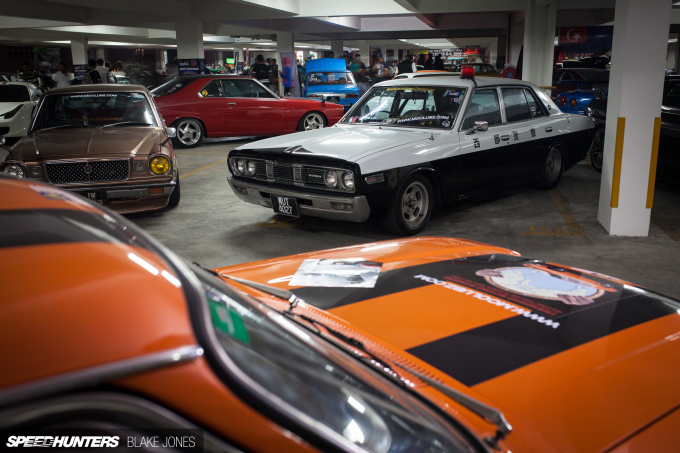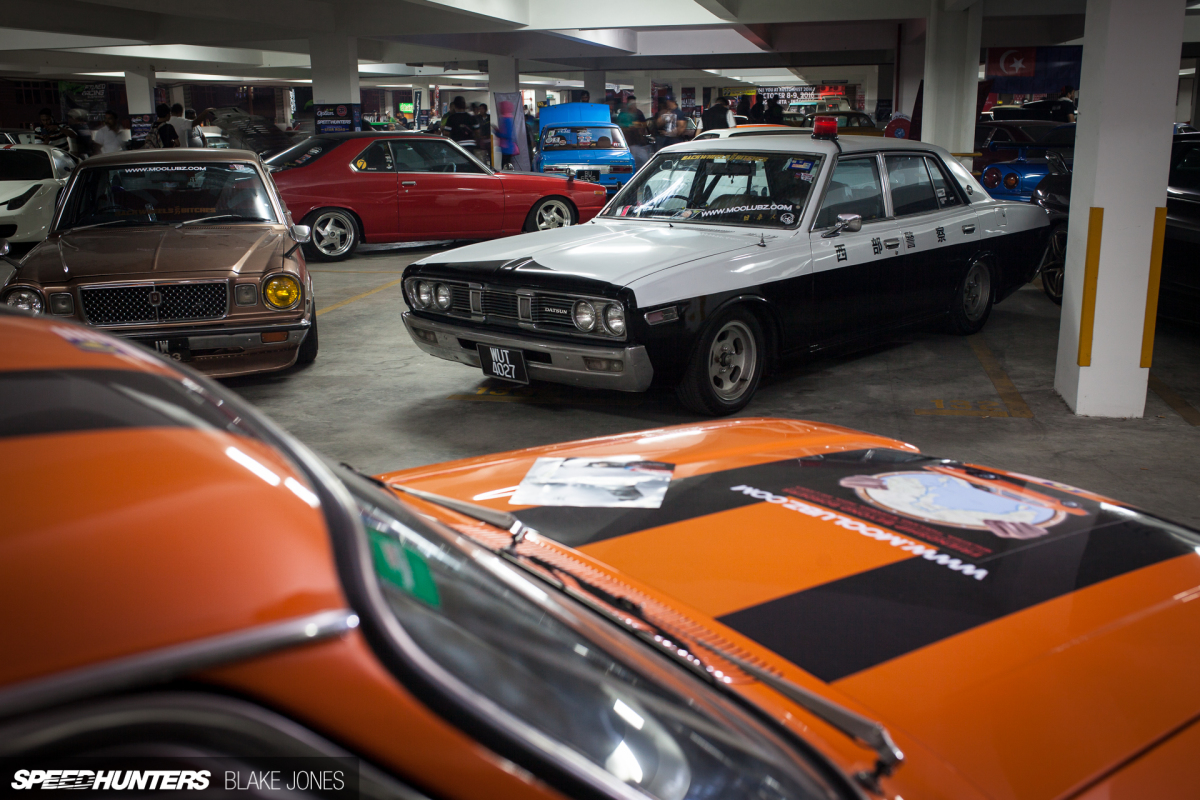 Then there's the vehicle's annual road tax, which increases exponentially based on engine capacity. A 1600cc compact might only cost RM90, however lovers of Mercedes' 6.3L V8 will need to cough up a whopping RM17,000 ever year. Interestingly, this has the side-effect of making high-capacity engines – such as Toyota's 1UZ V8 – exceptionally cheap as demand is so low. I'll take two, please.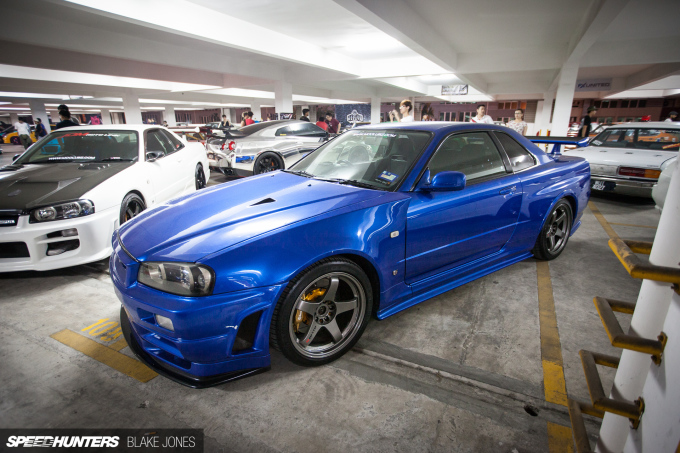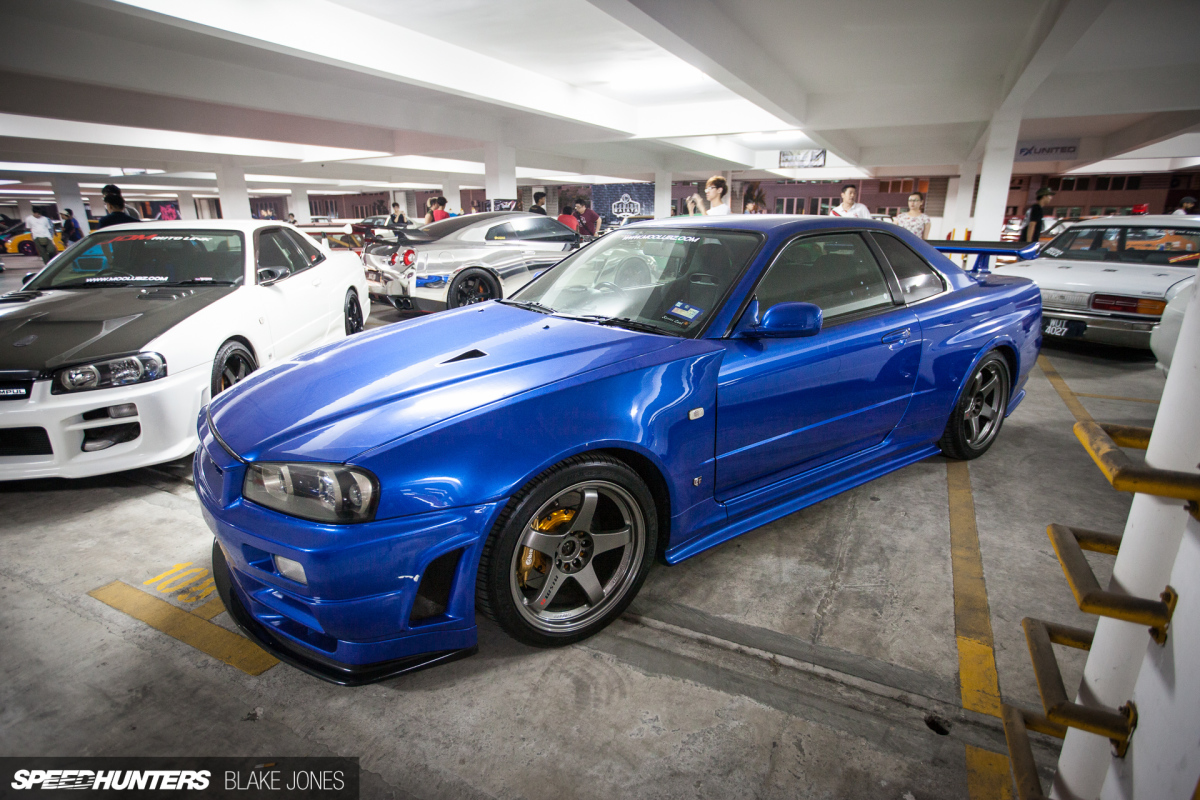 It's a fascinating situation where owning an enthusiast car is basically financial suicide for the average Malaysian, yet the level of passion for cars remains as high as anywhere in the world (that I've experienced, at least).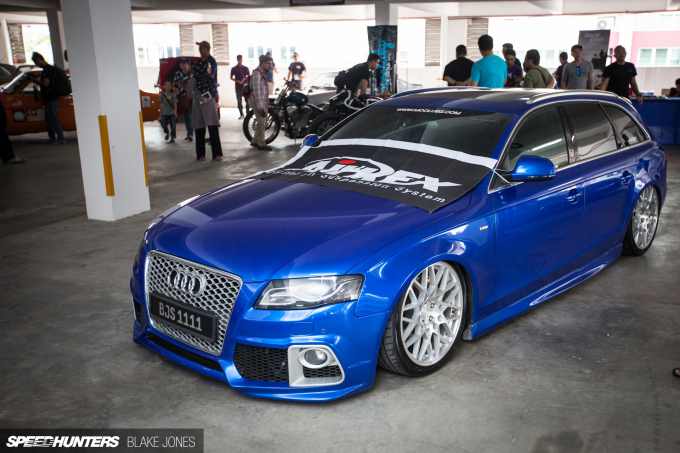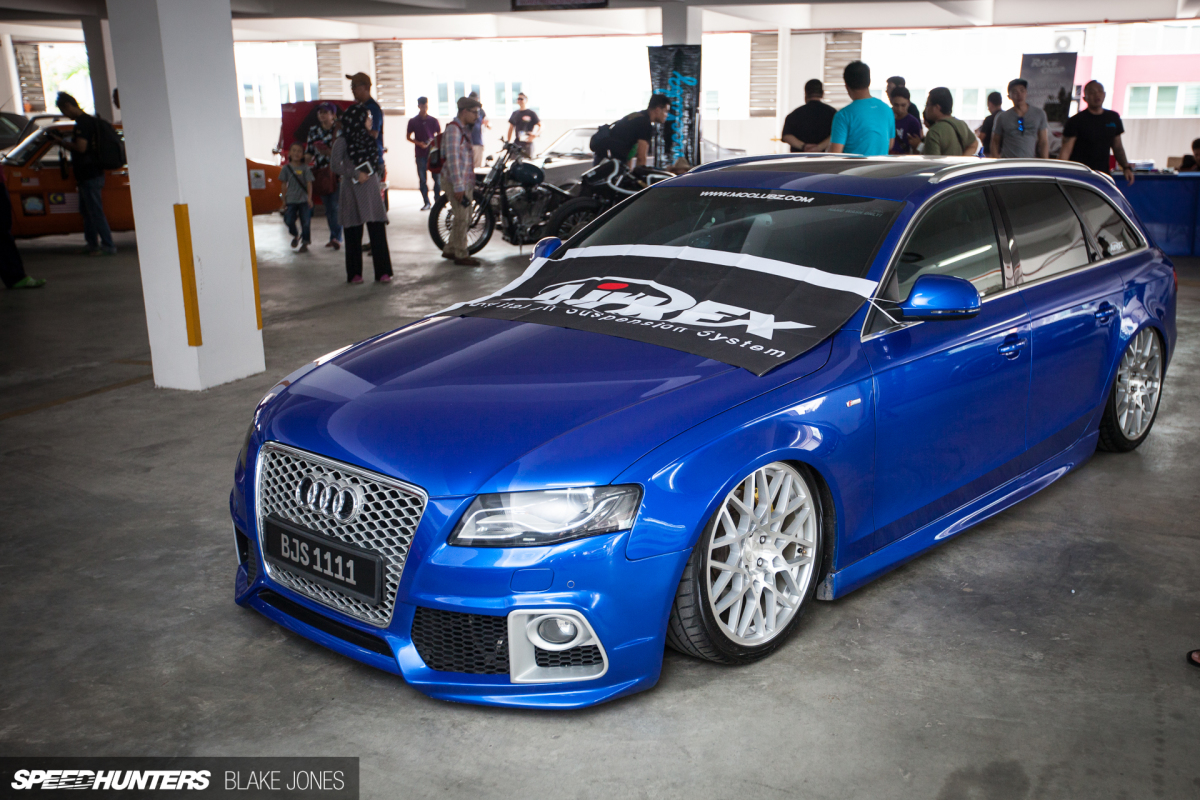 Even the local Proton hatches aren't immune from modification, and events such as the Kuala Lumpur City Grand Prix and Sepang's Moto GP round are marked on the calendars of both young and old alike.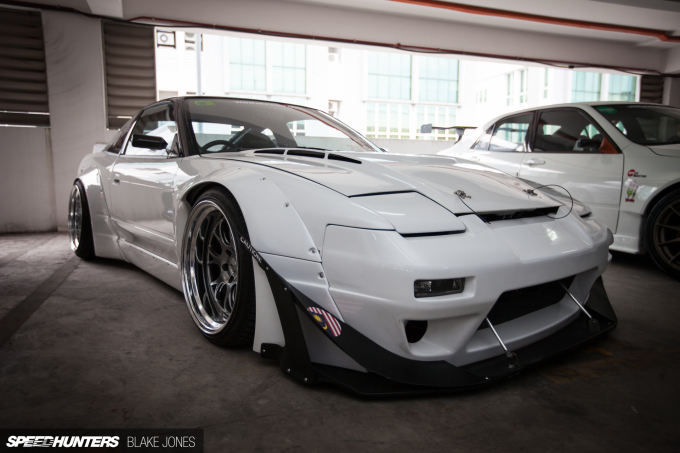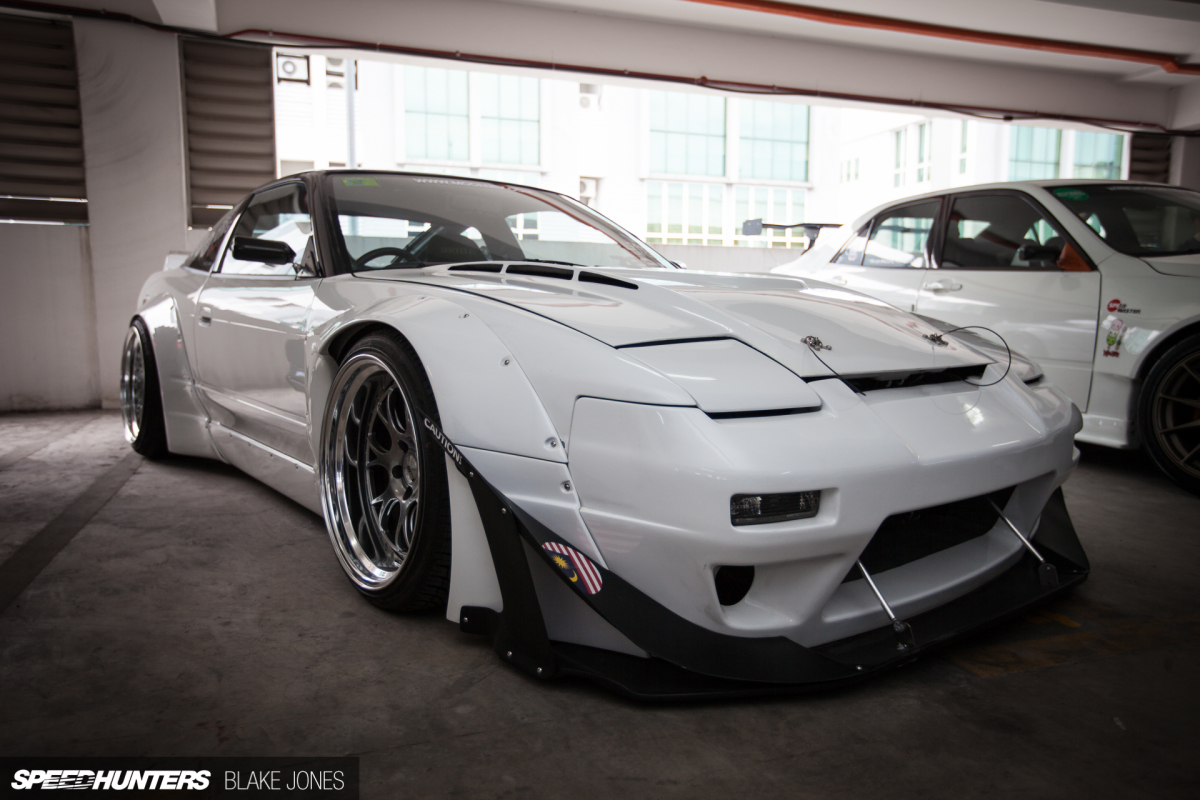 Where many would probably give up and find another hobby, the Malaysian enthusiasts instead dig deep and work with what they can find or make themselves, and it's this passion upon which Retro Havoc is founded. For three years, organiser Alie of Malaysia-based wheel manufacturer Atara Racing has refused to charge an entry fee, preferring to throw the doors open to all and use the event as a fulcrum for the local enthusiast community.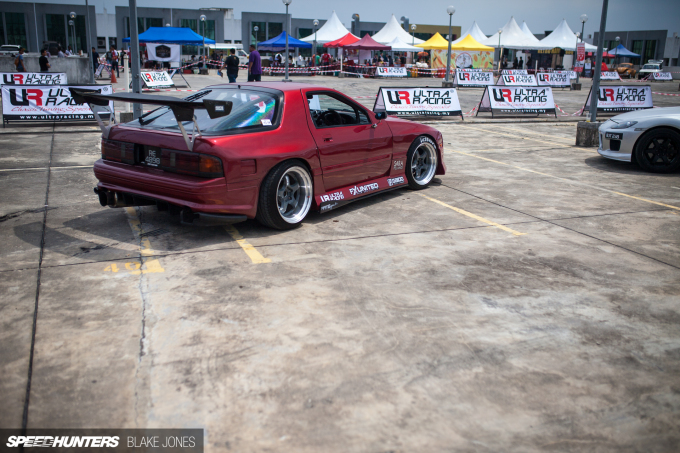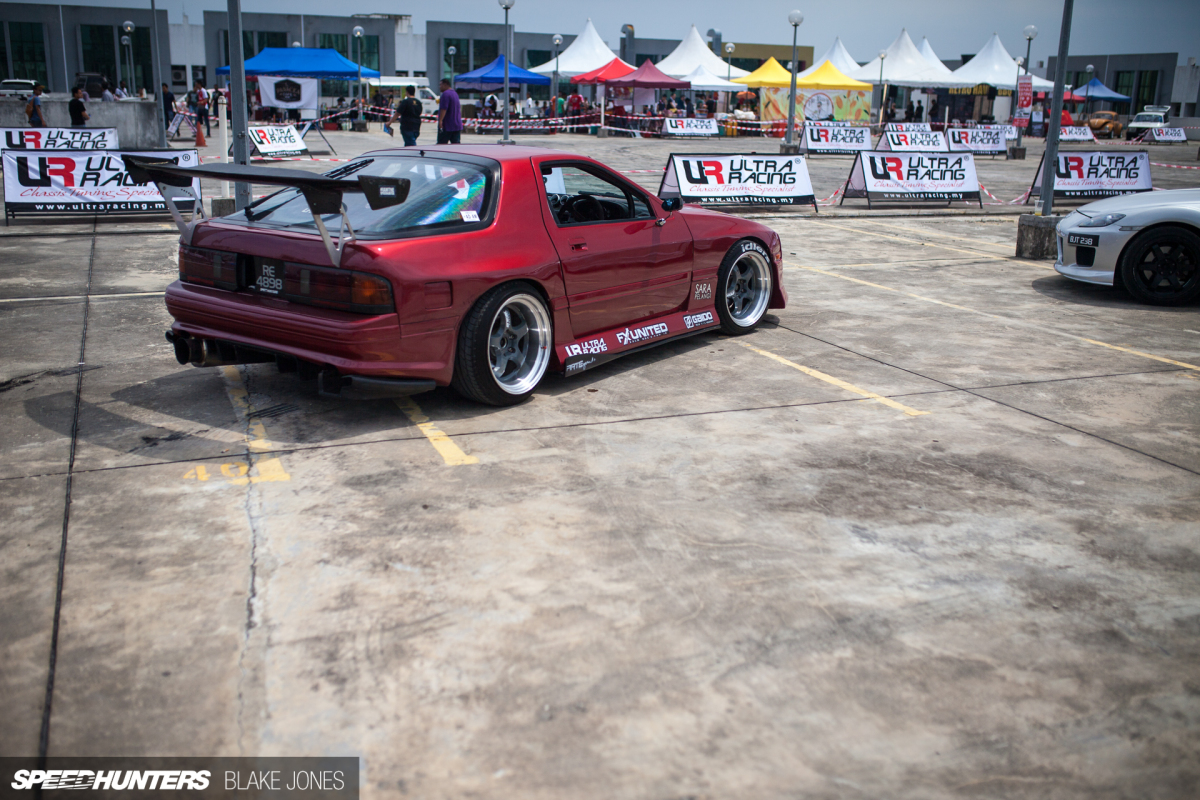 The parking station was kindly provided to Retro Havoc by the owner, and a few local businesses stepped in to provide some sponsorship dollars for signage and tickets. But Retro Havoc is not a money-making activity. Alie realises that the relatively young import scene in Malaysia needs regular events such as these to build the community from a grassroots level.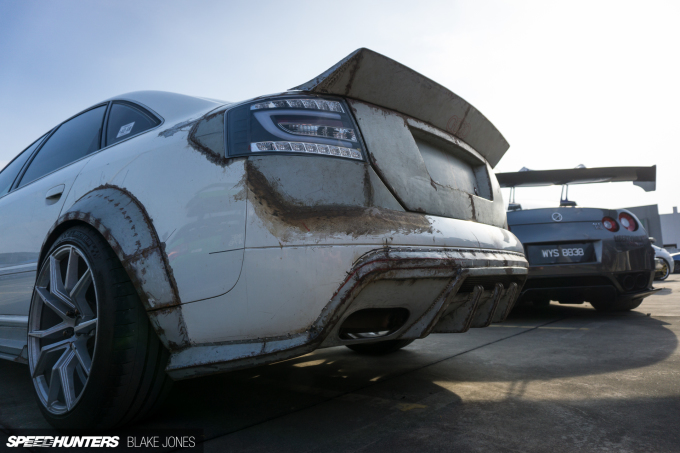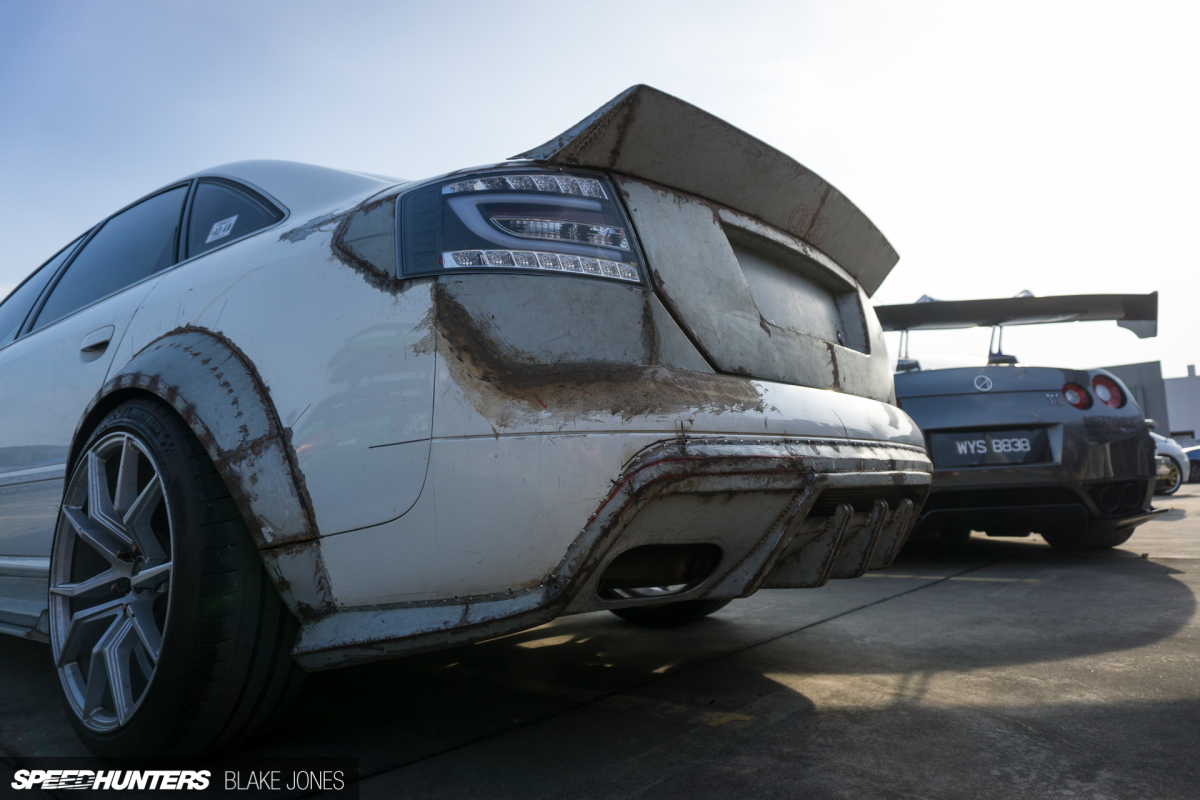 It's fascinating to see a scene like this begin to flourish. Whereas in Japan, the US and other longstanding 'car-culture' nations you tend to see the same things done time and time again, in places like Malaysia people are often creating completely new styles – perhaps due to a fresh mindset unaffected by the preconceptions of an established automotive scene. To be honest, it doesn't always work out for the best, but for personality it just can't be beat.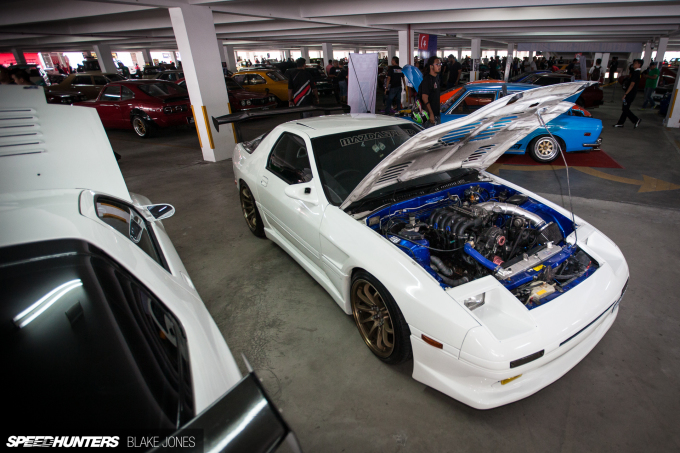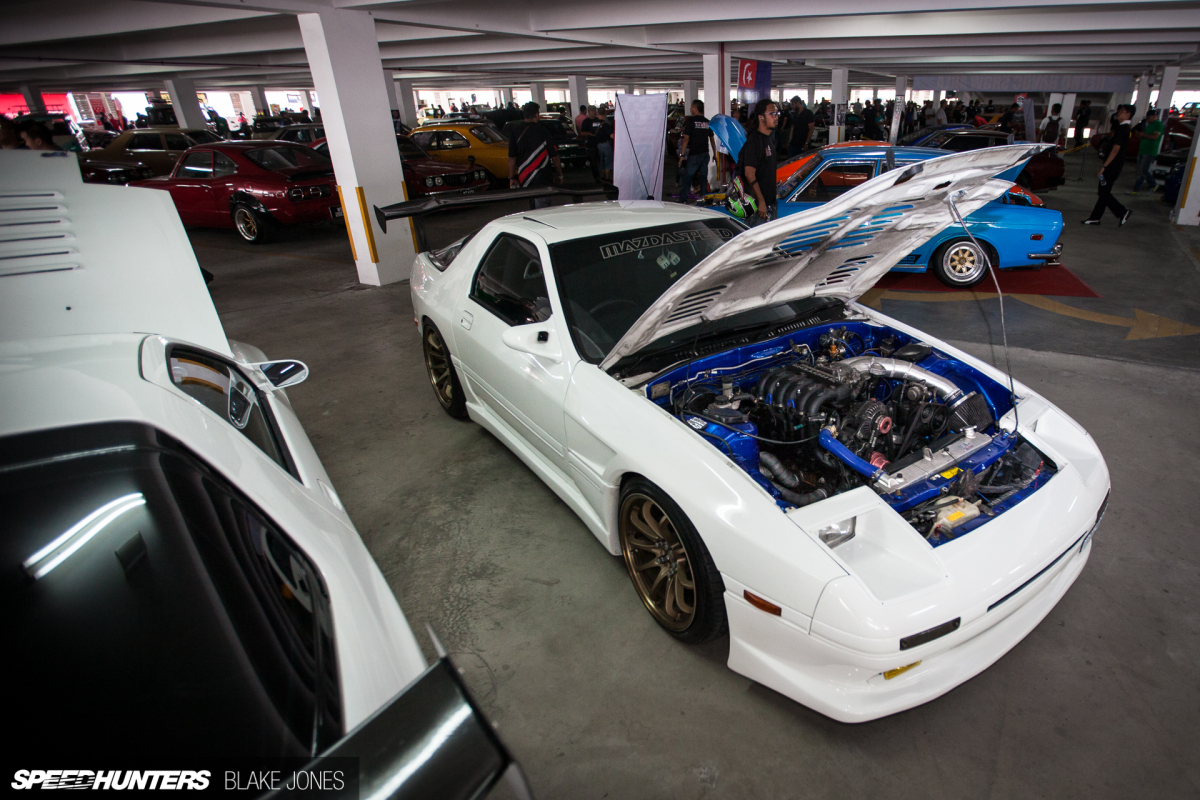 It was a pleasure to be invited by the Retro Havoc organiser to not only check out the event, but be an active part of proceedings. In addition to capturing enough photos for the event, I was also tasked with selecting one car to receive a Speedhunters' Choice award. With so many diverse creations to choose from, it was tough!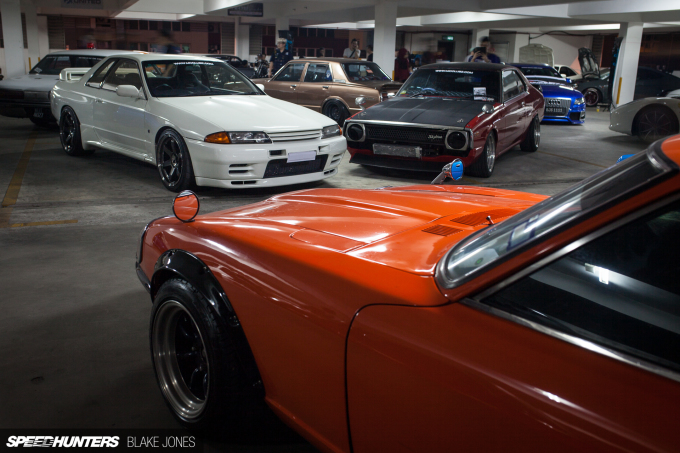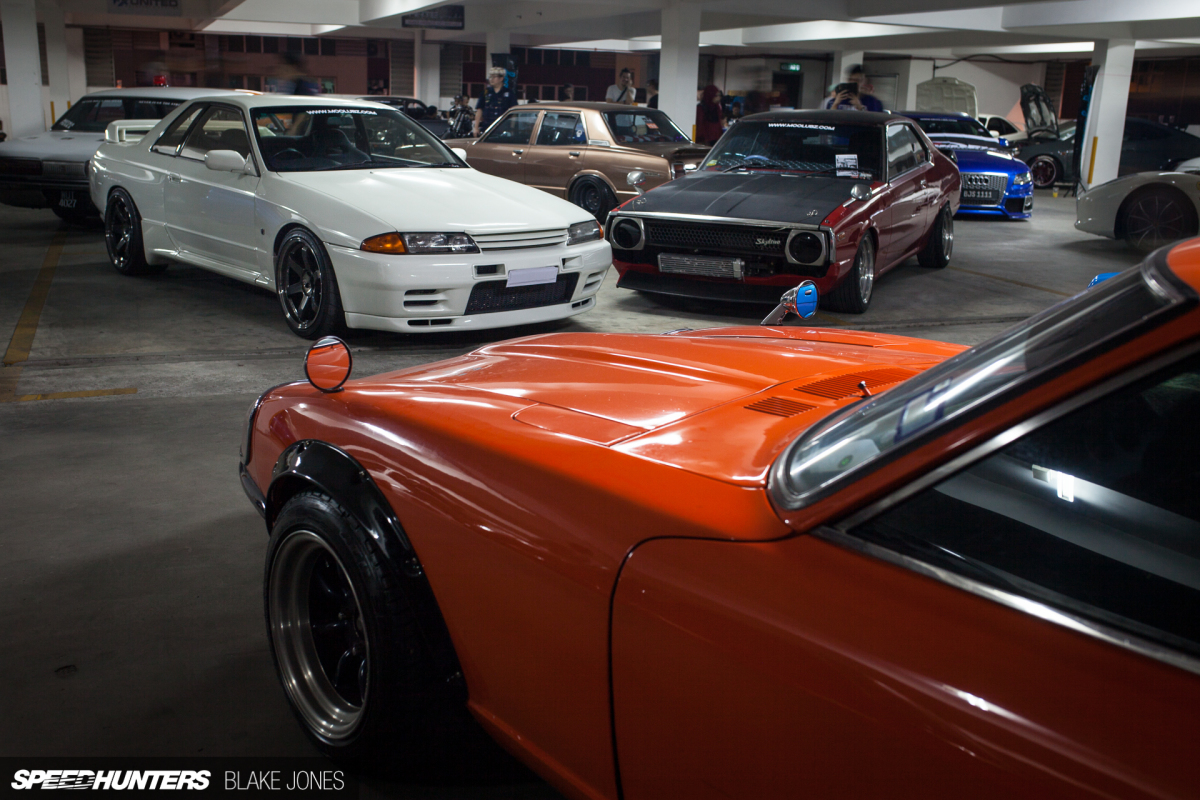 There was no way I could photograph every interesting car at the show as the turnout was so large and diverse, but come with me for a journey through Retro Havoc and a look at some of my favourite rides. Everyone loves an R32 GT-R right? This one had actually been imported from Australia by its owner when he returned from University.
Utter Havoc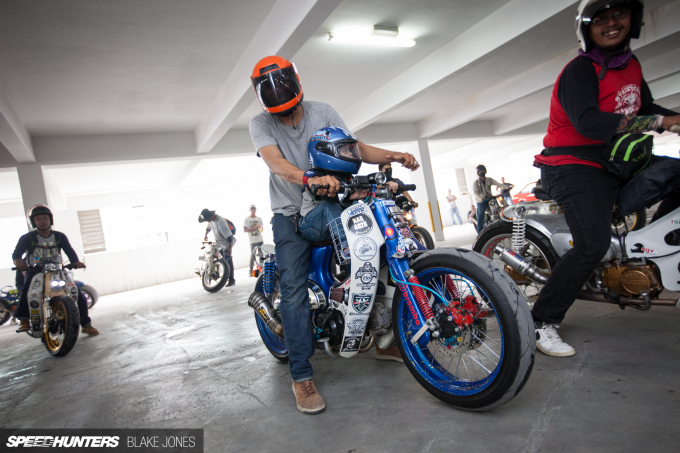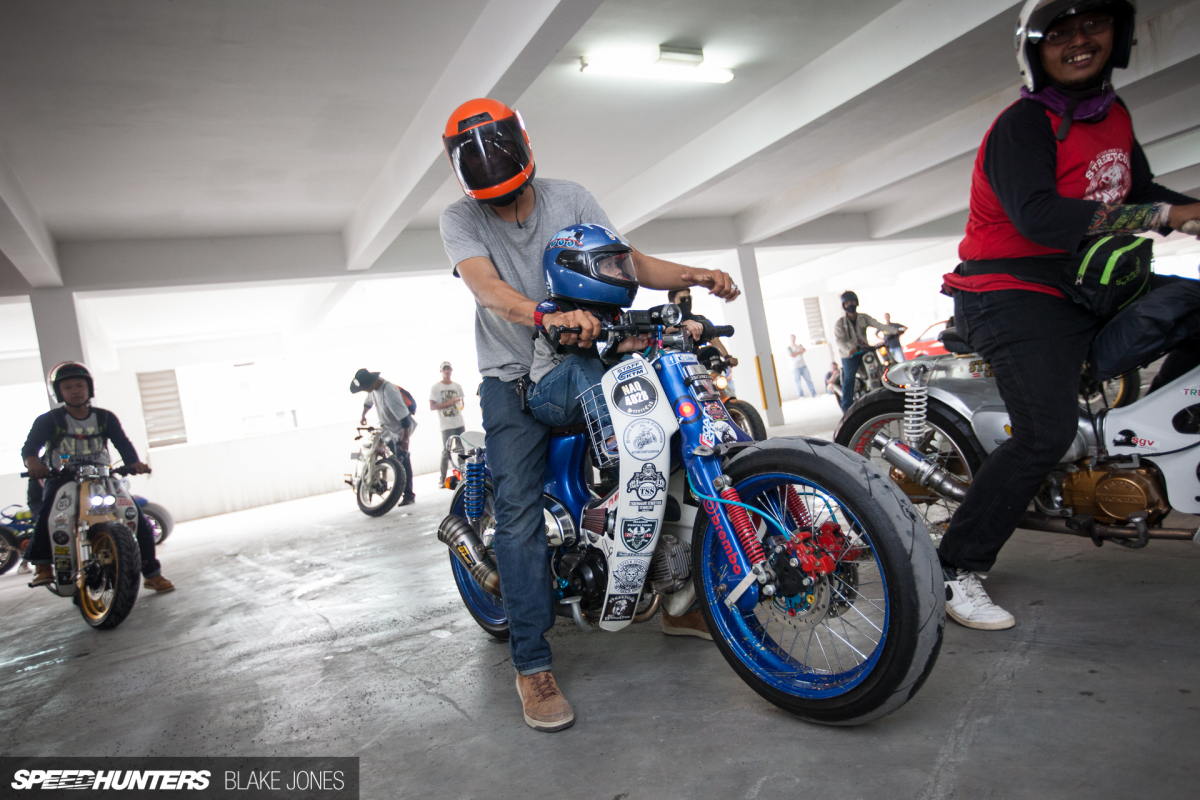 Retro Havoc was definitely one of the most unrestricted events I'd ever attended, which meant the name was very appropriate! Between rev battles, a burnout competition and drift trikes sliding through the parked cars, it was definitely wise to stay aware of your surroundings. Having said that, the overall atmosphere was welcoming to enthusiasts of all ages.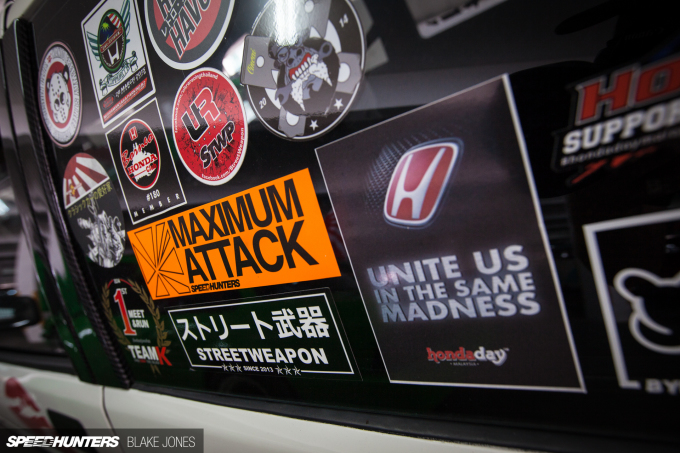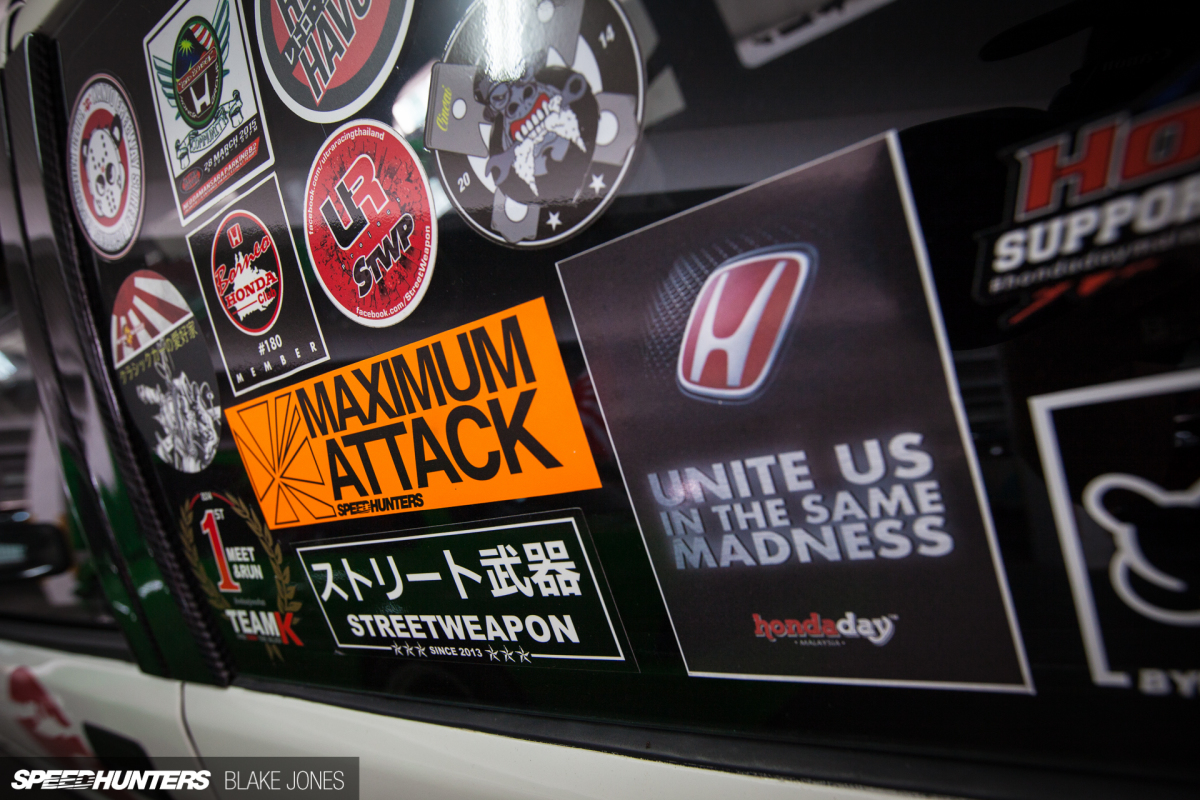 I'd never realised just how many readers we have in Malaysia until Retro Havoc. It was a pleasure to meet so many fans of Speedhunters at the event, and my supply of stickers was depleted all too quickly. I'll definitely bring a bigger stash next time!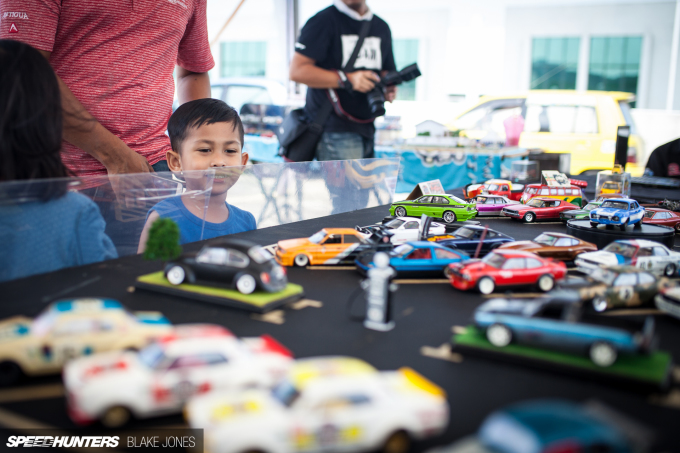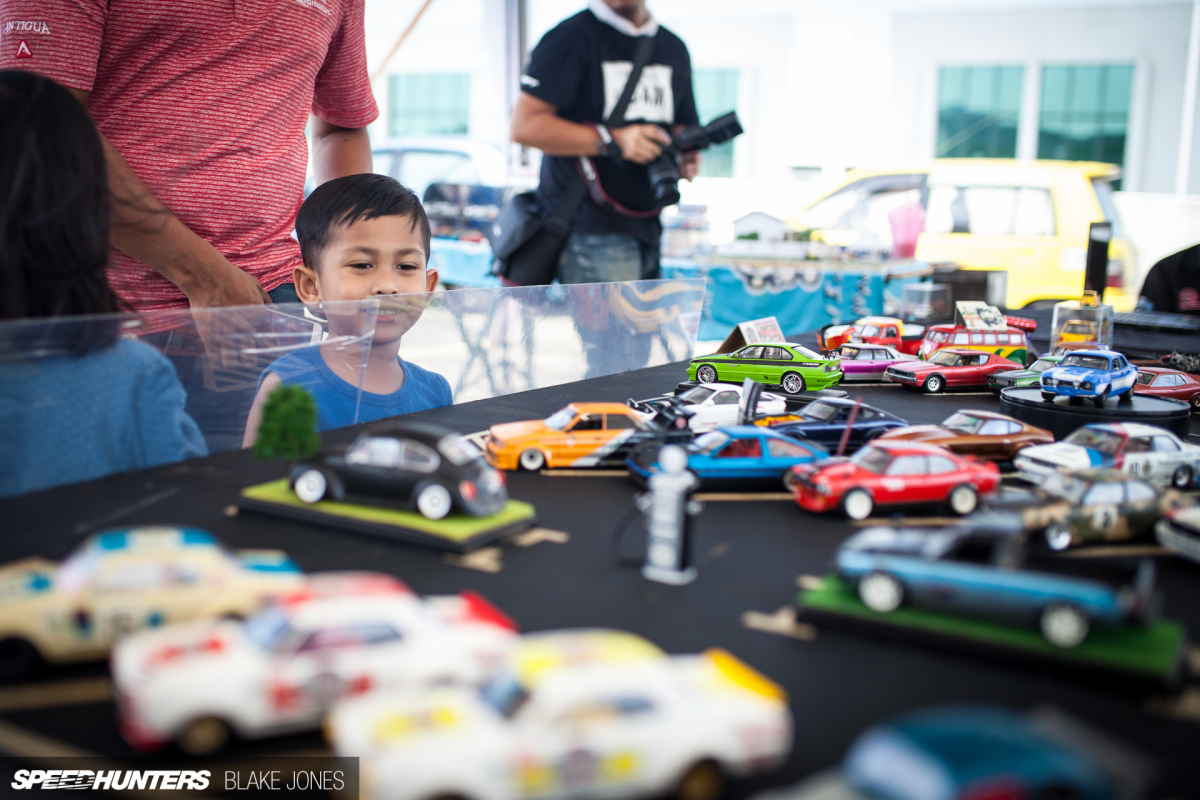 Something I'm seeing more and more of at shows is an impressive number of modified scale models, and at Retro Havoc a small group were showing off their latest creations. I can't believe the patience and that goes into building these models; one of the group had even created a Mk1 Ford Escort from a completely different base car because no original Mk1 models were available.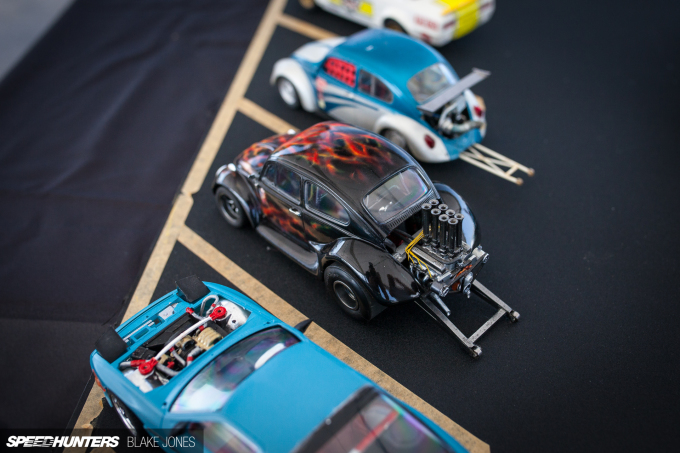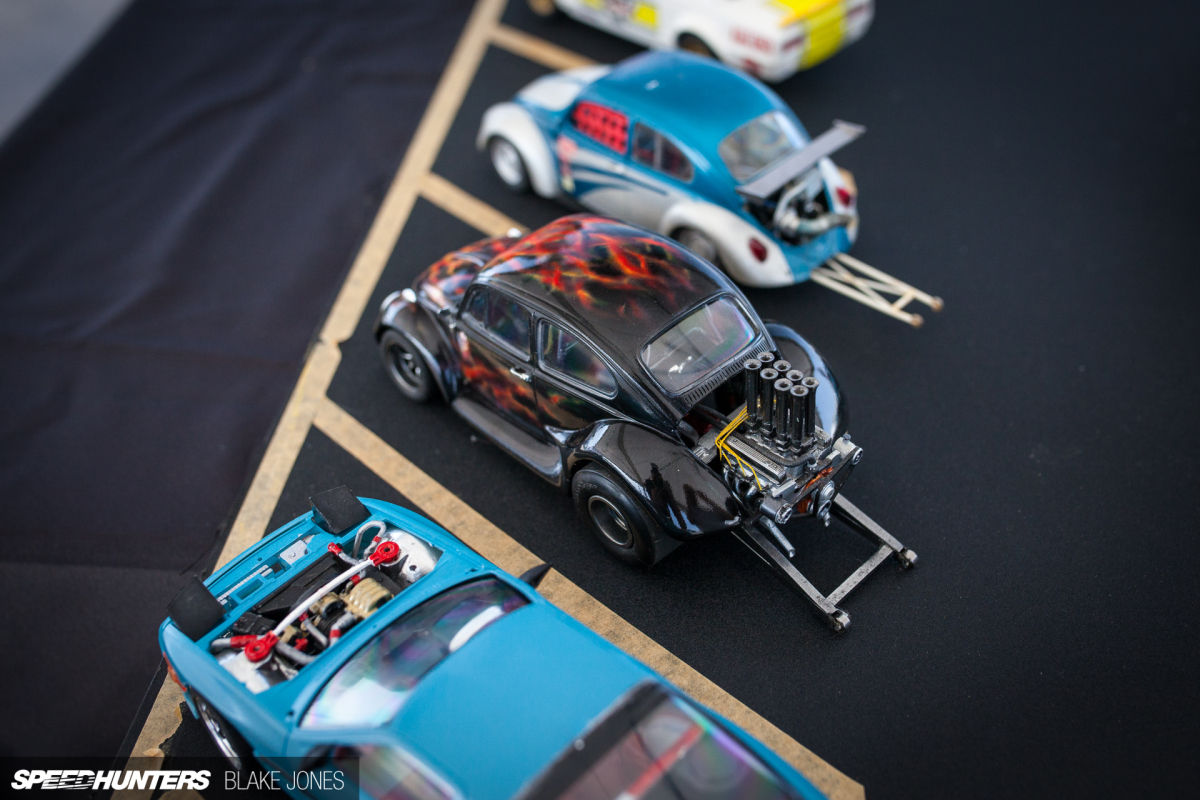 This flame airbrushed Beetle has a V8 engine originally sourced from a Ferrari model hanging out the back, with modified velocity stacks and a wheelie bar (probably a realistic requirement considering where the weight of that engine sits).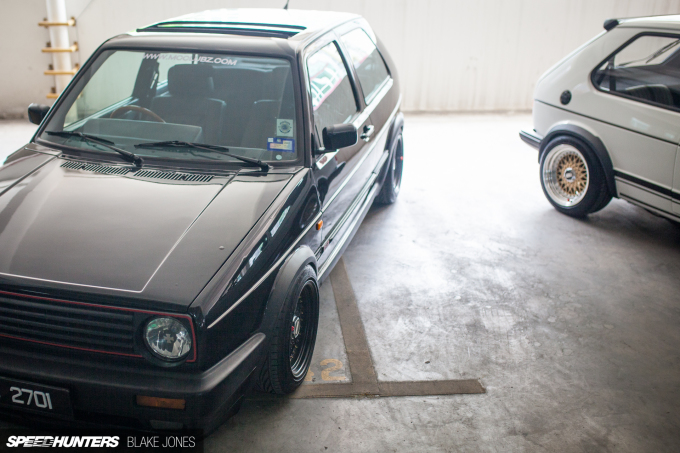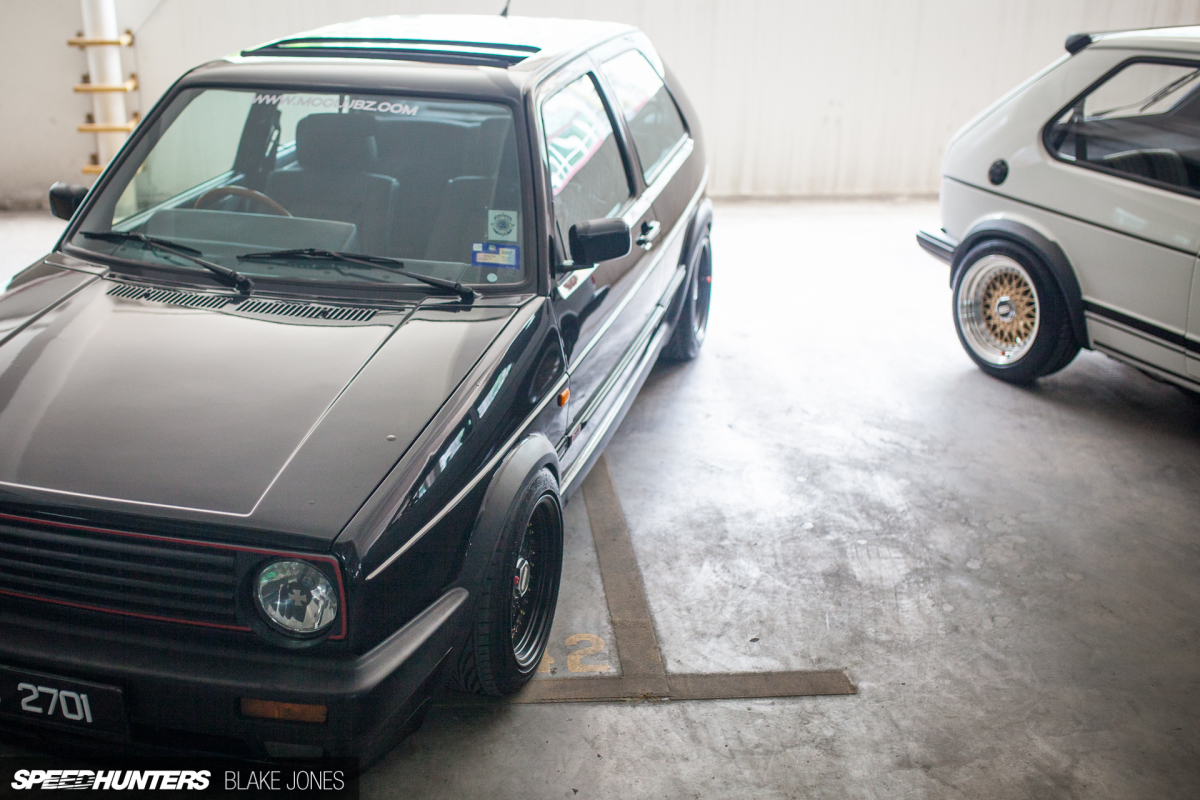 Back to the real 1:1 scale stuff, although admittedly the attention to detail of the average build was not quite as high as you may expect in the US or Australia, there were a select few cars that had obviously been constructed with international benchmarks in mind. Case in point: these two Golf GTIs that would look right at home at Dubshed.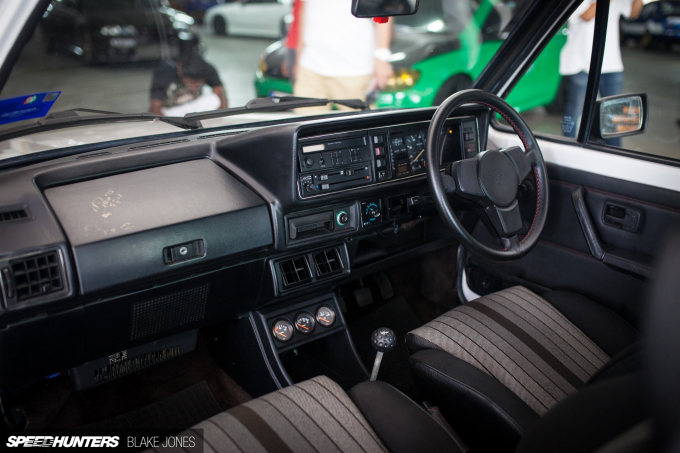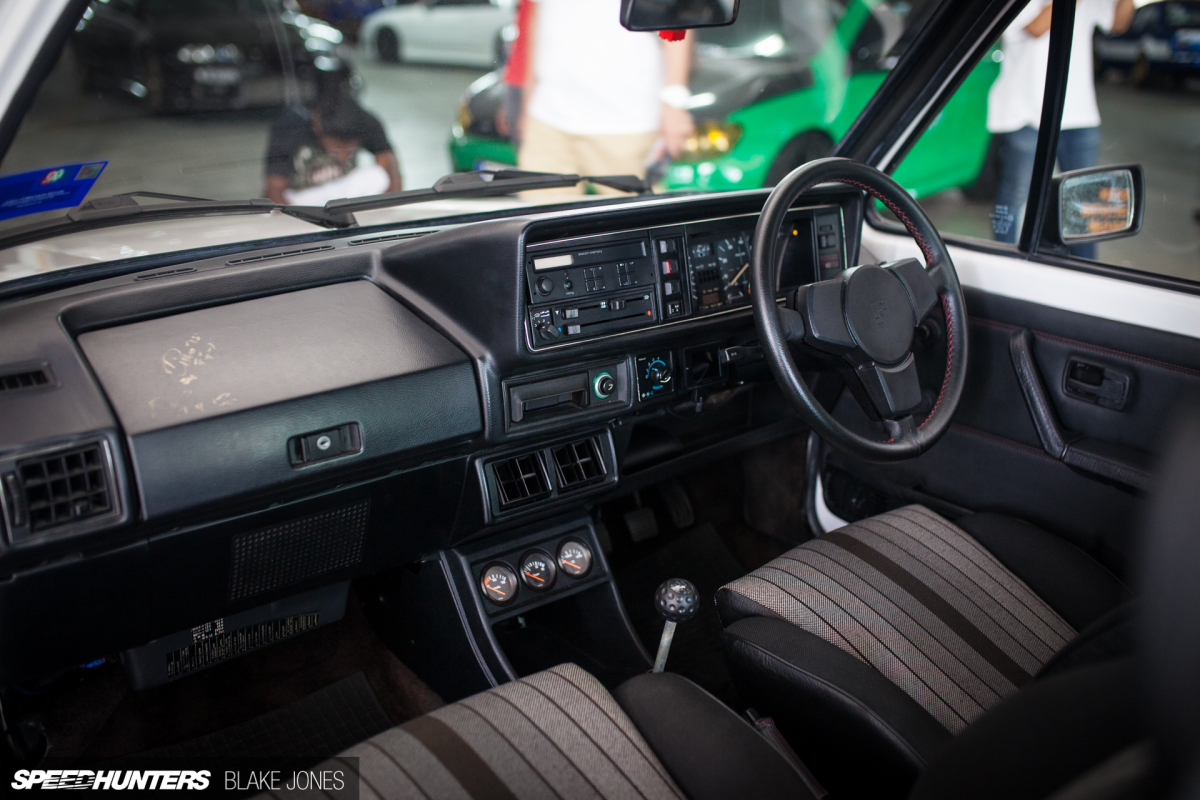 Choice interior touches like a period Porsche sports steering wheel and timeless BBS RS wheels are a recipe for success, but I was most impressed by the factory audio unit (is that an 8-track?). It's worth mentioning that the glovebox lid isn't marked, rather it was signed by one of the special guests in attendance at Retro Havoc.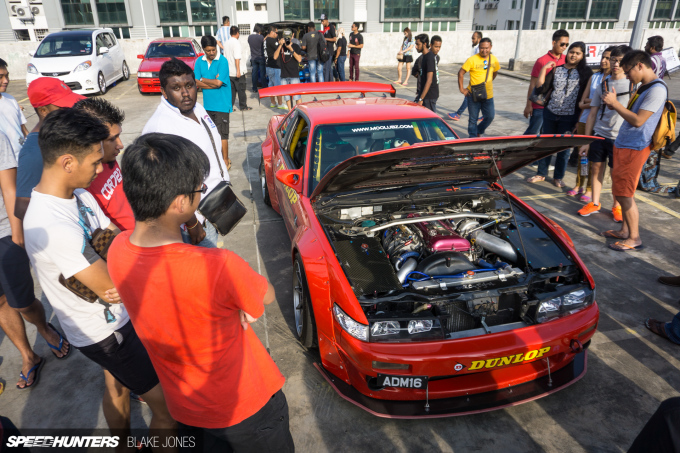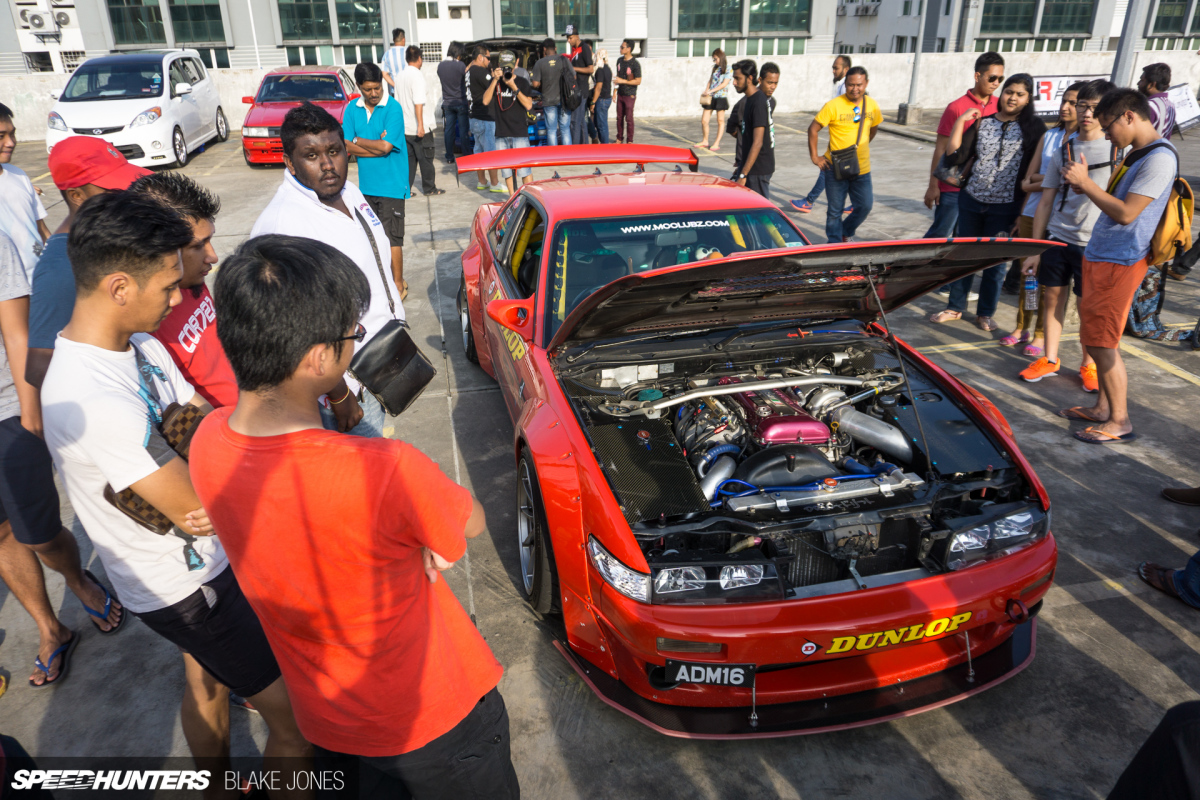 Also providing rooftop entertainment was a group of local drifters headed by Yoong Cherng – a man who manages to be completely inconspicuous until the point when he gets behind the wheel. The Rocket Bunny-kitted S13 (named Elmo) features a shopping list of top-shelf parts and puts out a respectable 400-plus horsepower.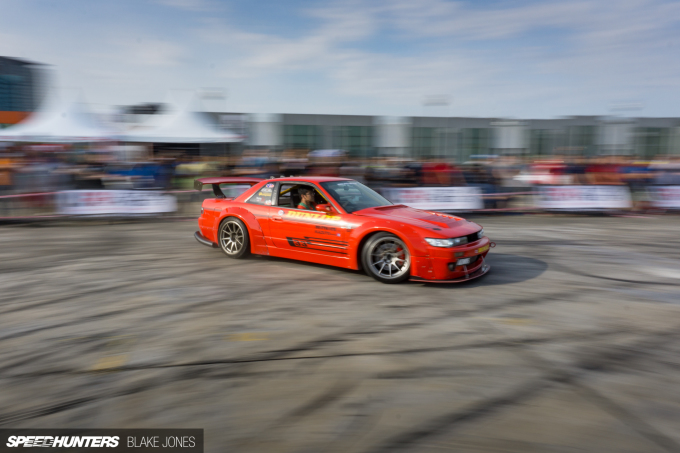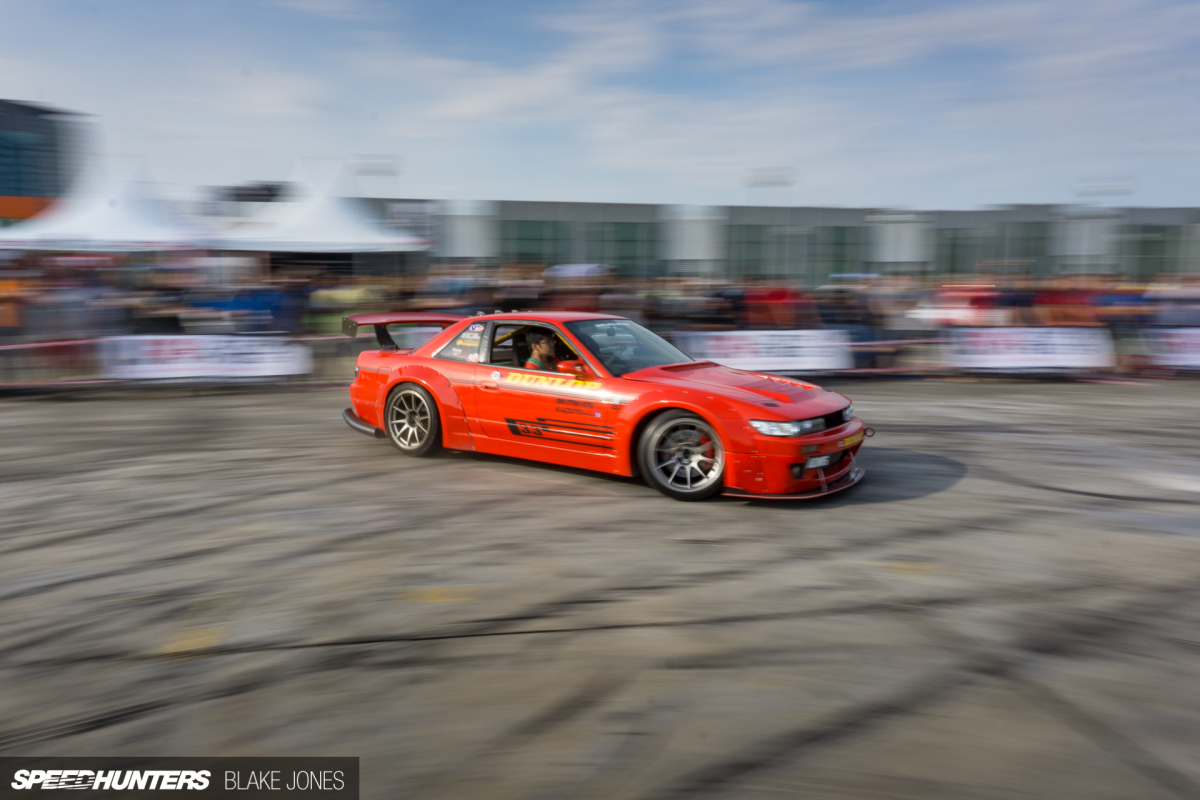 Although the track was tight (and run-off non-existent), the drivers really put on a show, carrying speeds that no one should rightfully do on the top of a parking lot. The crowd went mad for the display of skill and drivers were even giving out rides to support the family of a fellow drifter who had unfortunately passed away in a non-racing incident the week before. Punters were more than happy to donate to the cause.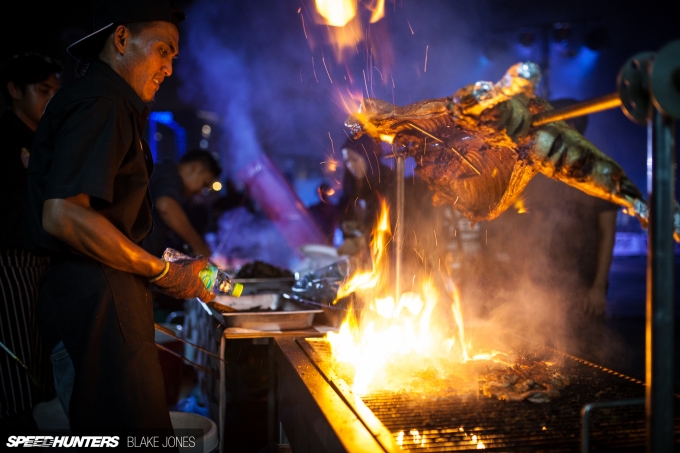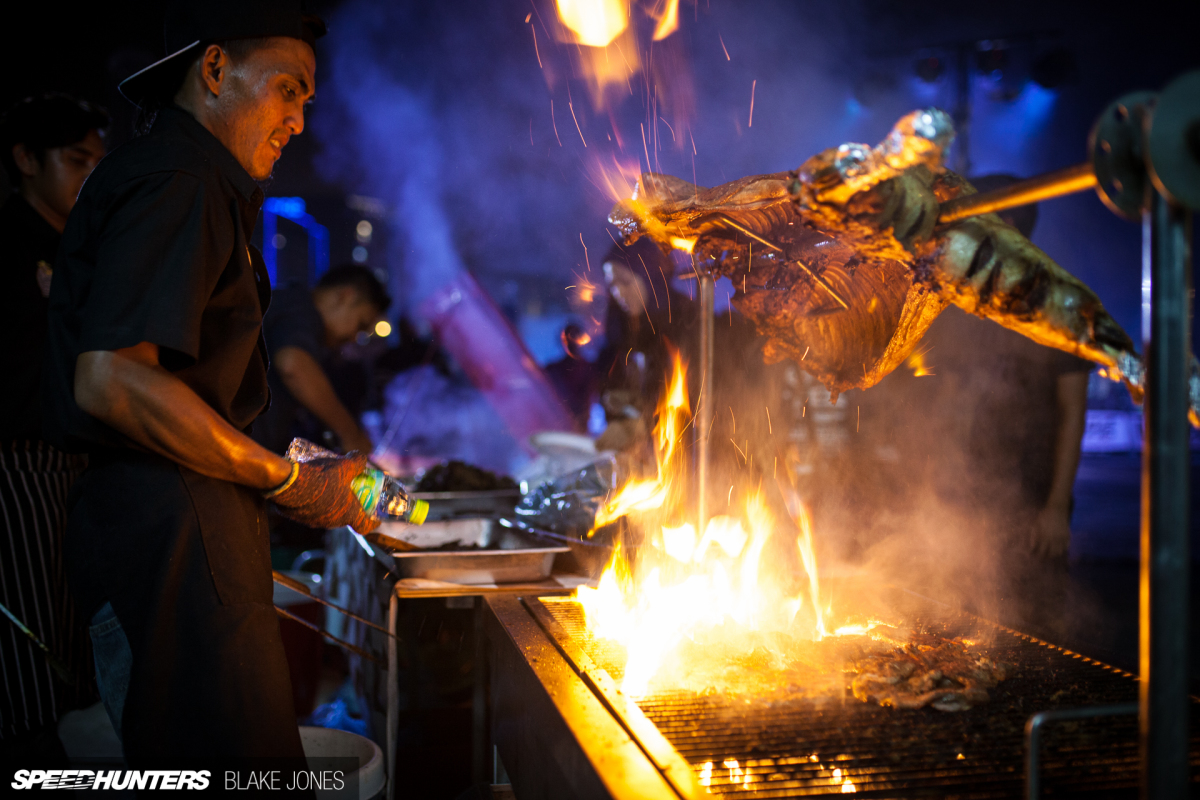 As day turned to night the atmosphere kicked over from show to party, and the smell of freshly barbecued lamb wafted throughout the parking garage. I'd worked up quite a hunger in the heat, so wasted no time in joining the line to sample some of KL's best festival food.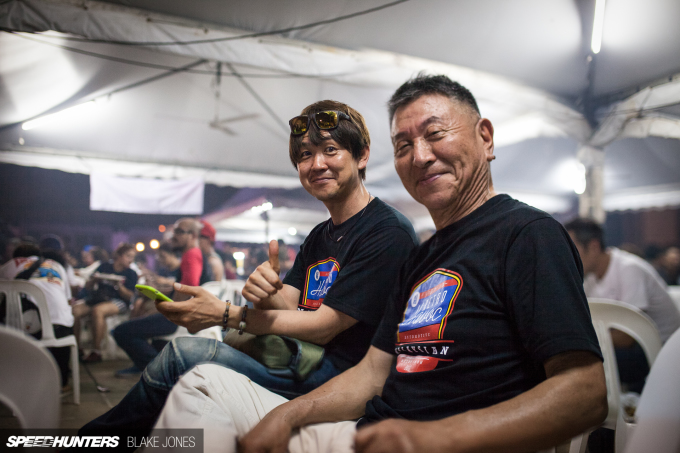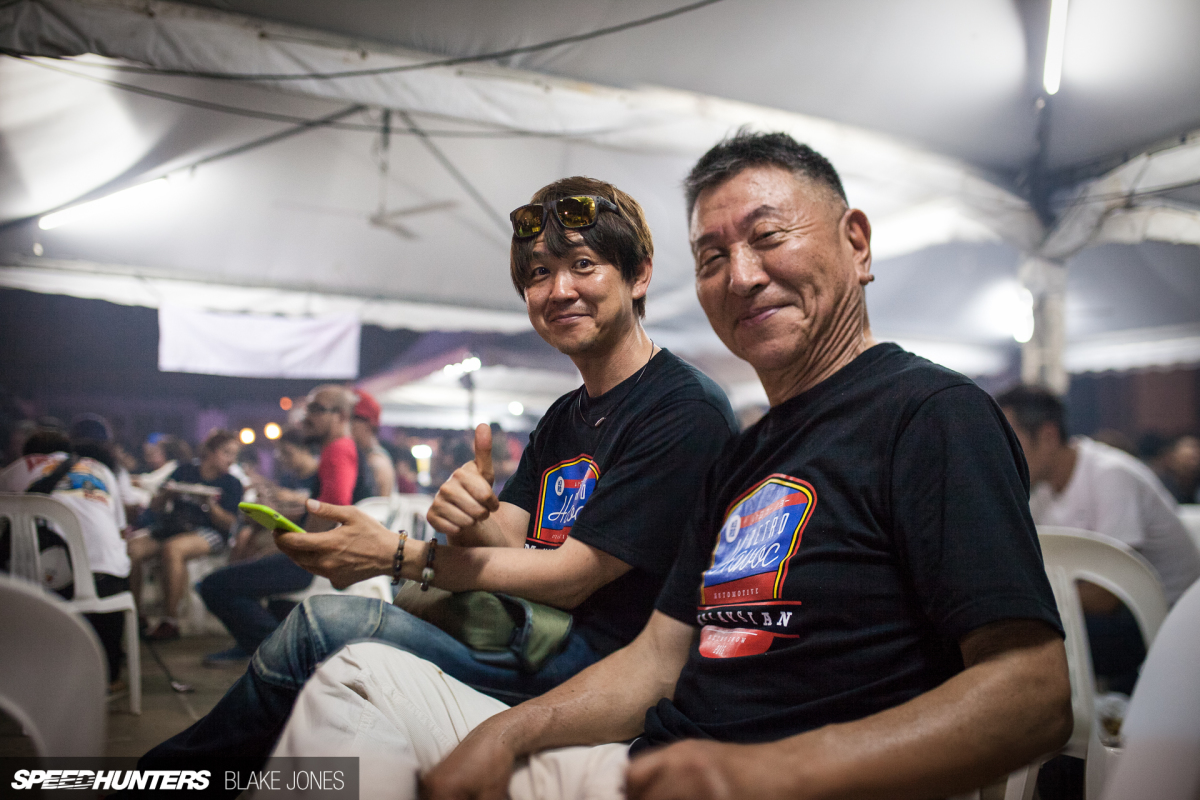 Both the food and show earned a big thumbs up from these two very special attendees – Shoji Inoue from Star Road and Daijiro Inada of Option magazine/Tokyo Auto Salon. The pair have been attending for three years now and both have huge enthusiasm for the local scene. Can you get a better endorsement for a Japanese retro event than this?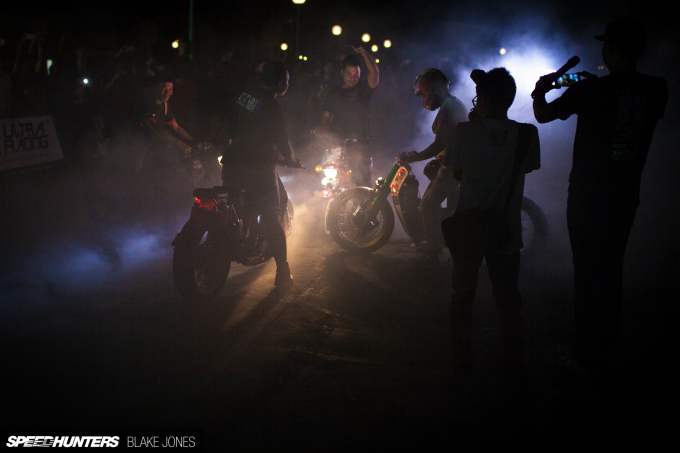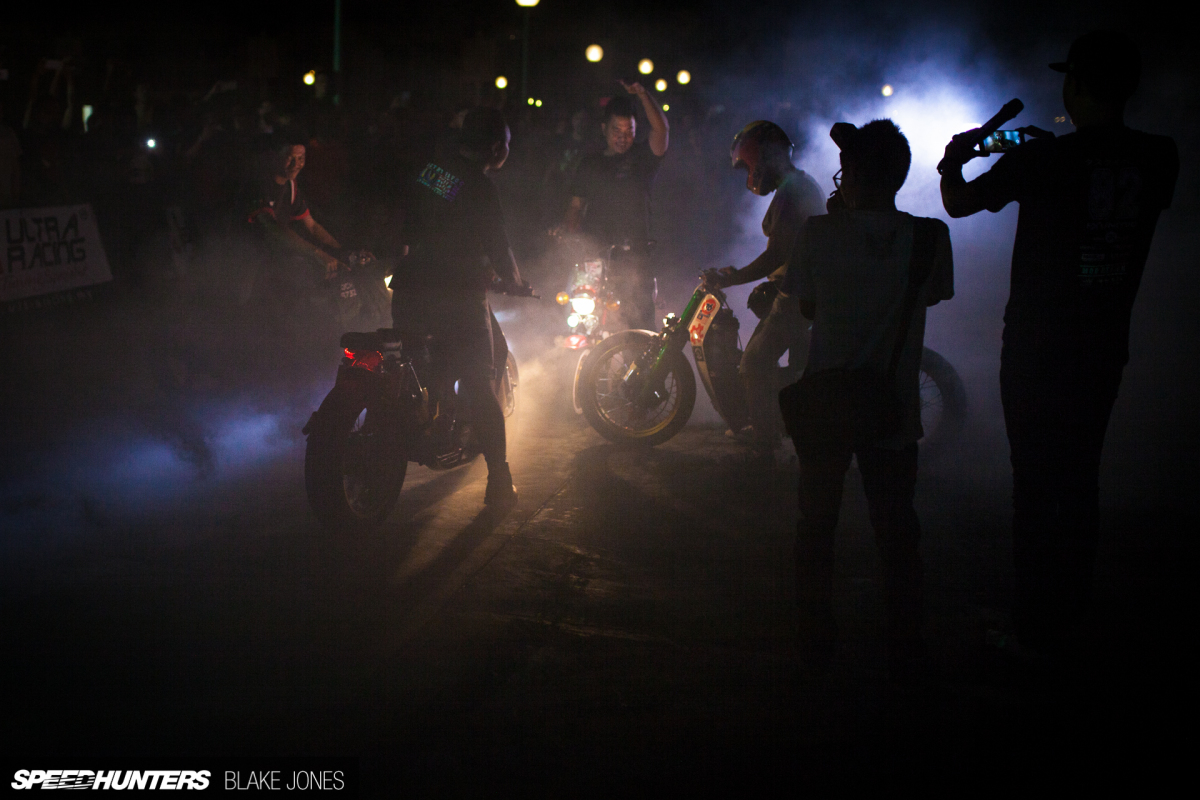 After a quick burnout session from these curiously-styled motor scooters, it was time for the awards presentation – the final part of the schedule before the long (and hot!) work of packing up began.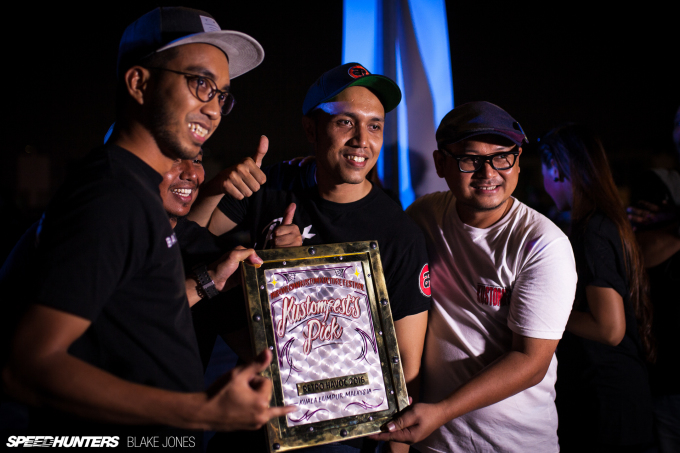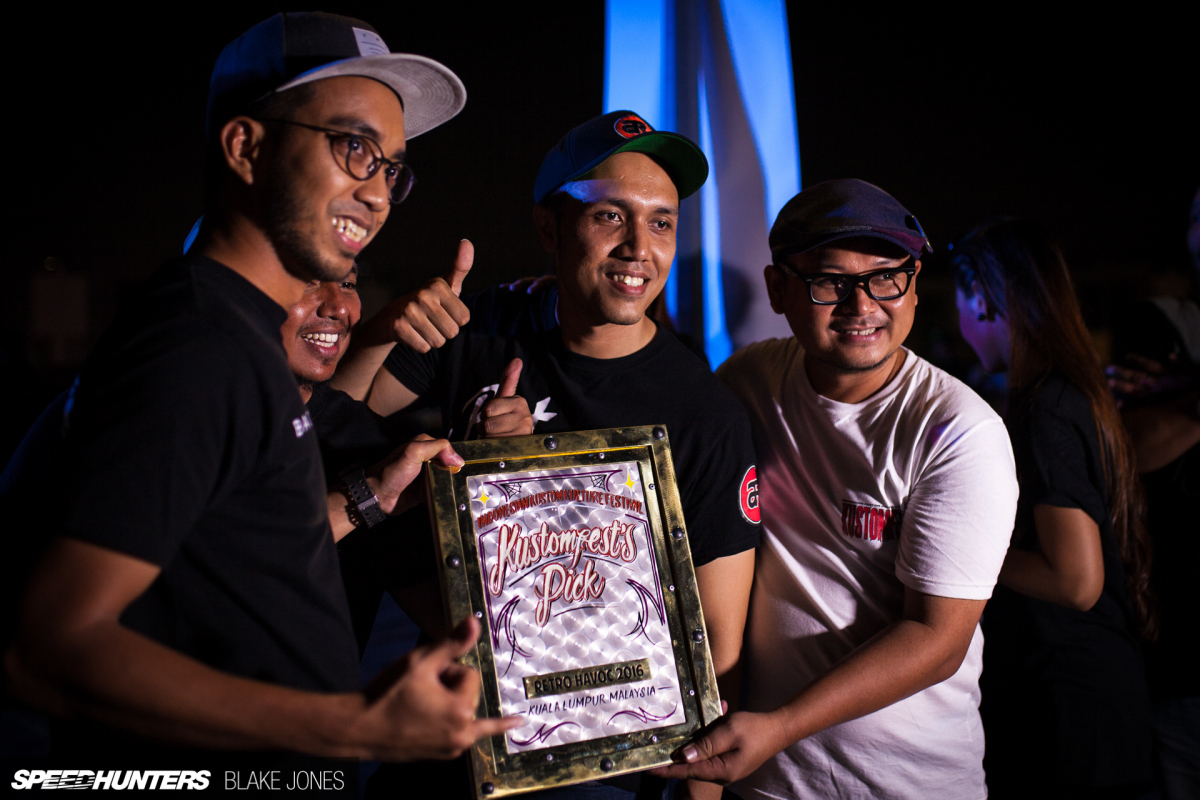 I, like the other judges, deliberated long and hard on a choice. Before presentations, we all conferred excitedly and cross-checked to see if anyone had selected the same cars to award their prize. Somewhat surprisingly this didn't happen, a testament to the wide selection of quality cars, I'd say. Here Alie poses with judge Lulut and some prize winners for a quick photo.
Malaysia's Hottest Rides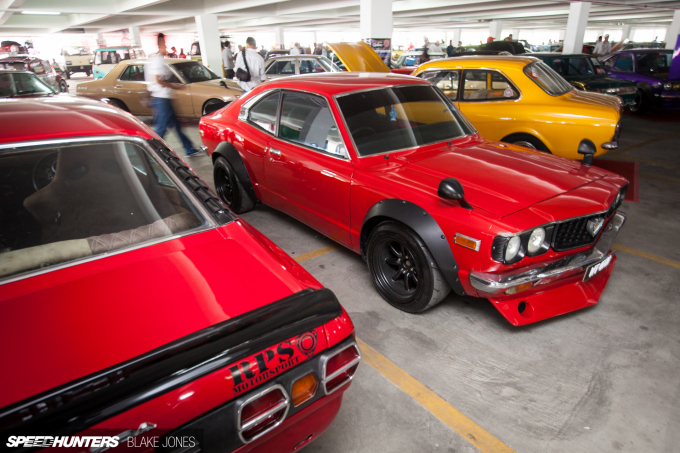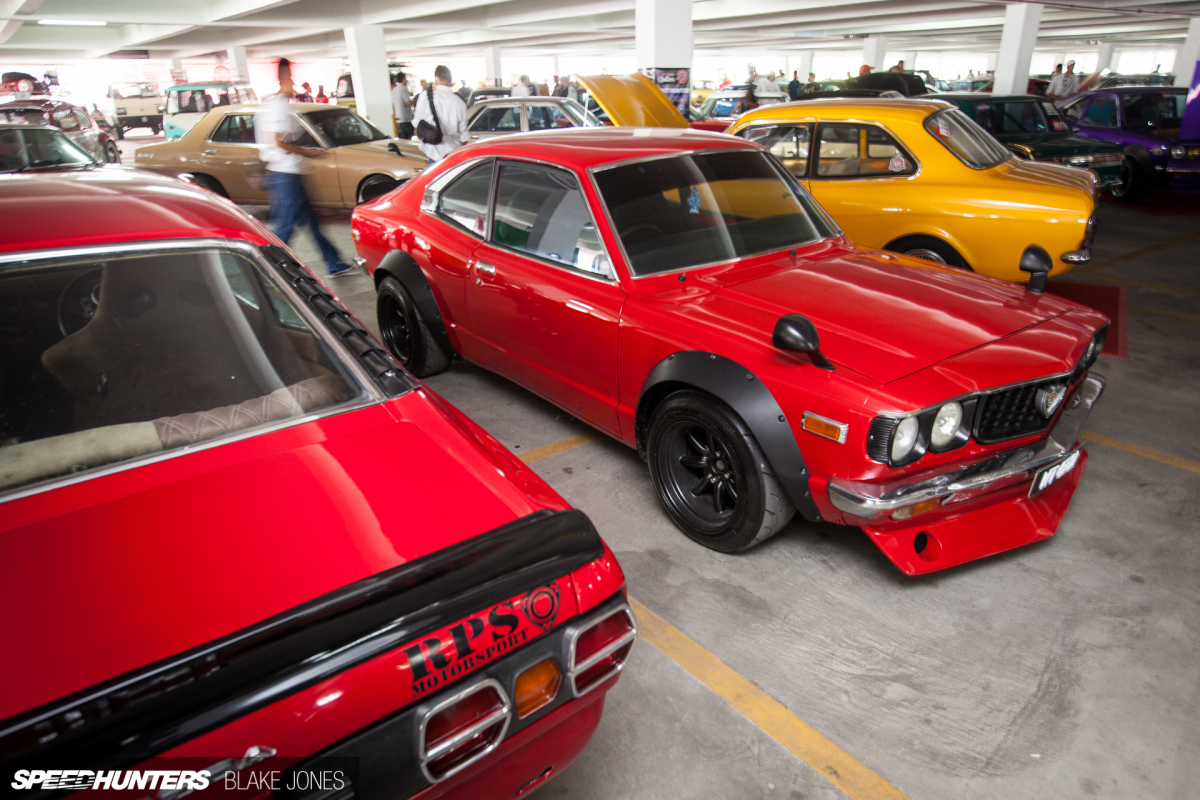 As I would be choosing a few cars to shoot features with in the days after the event, I made sure to take a closer look at some of the standouts at this year's gathering. It was impossible to walk past this Mazda RX-3 without snapping a few photos – those flares turn the lithe coupe into something much more intimidating!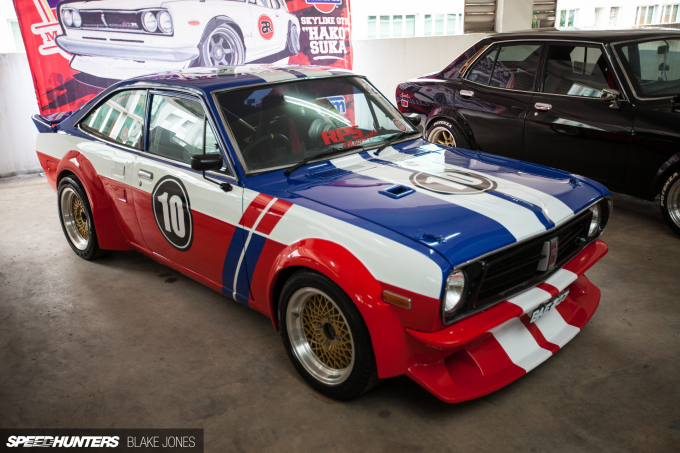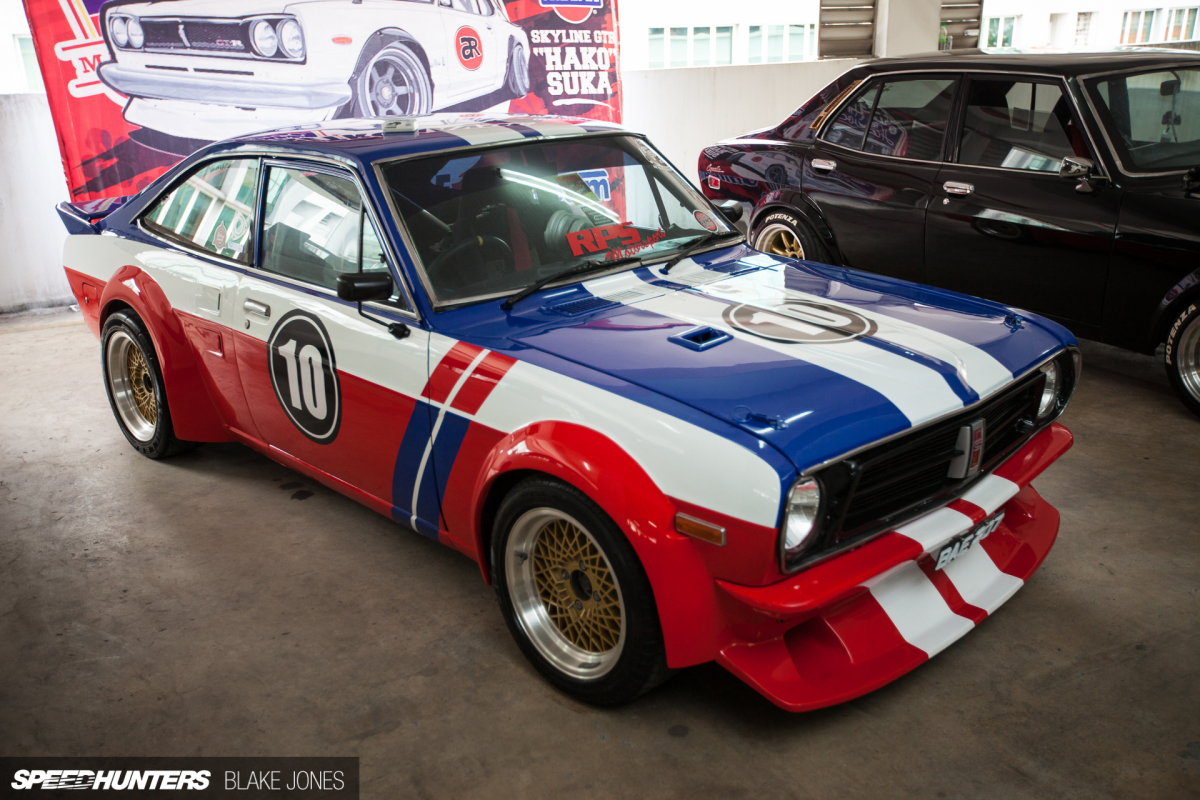 Going for a slightly racier look with moulded flares was this Datsun 1200, also known as the Nissan Sunny in the Japanese market. The hood was closed for most of the day which was a real shame, because beneath lurked a mean-sounding turbocharged Mazda 20B triple-rotor.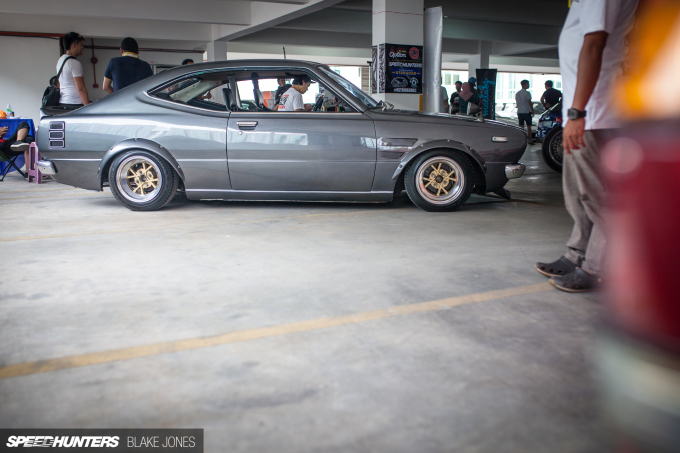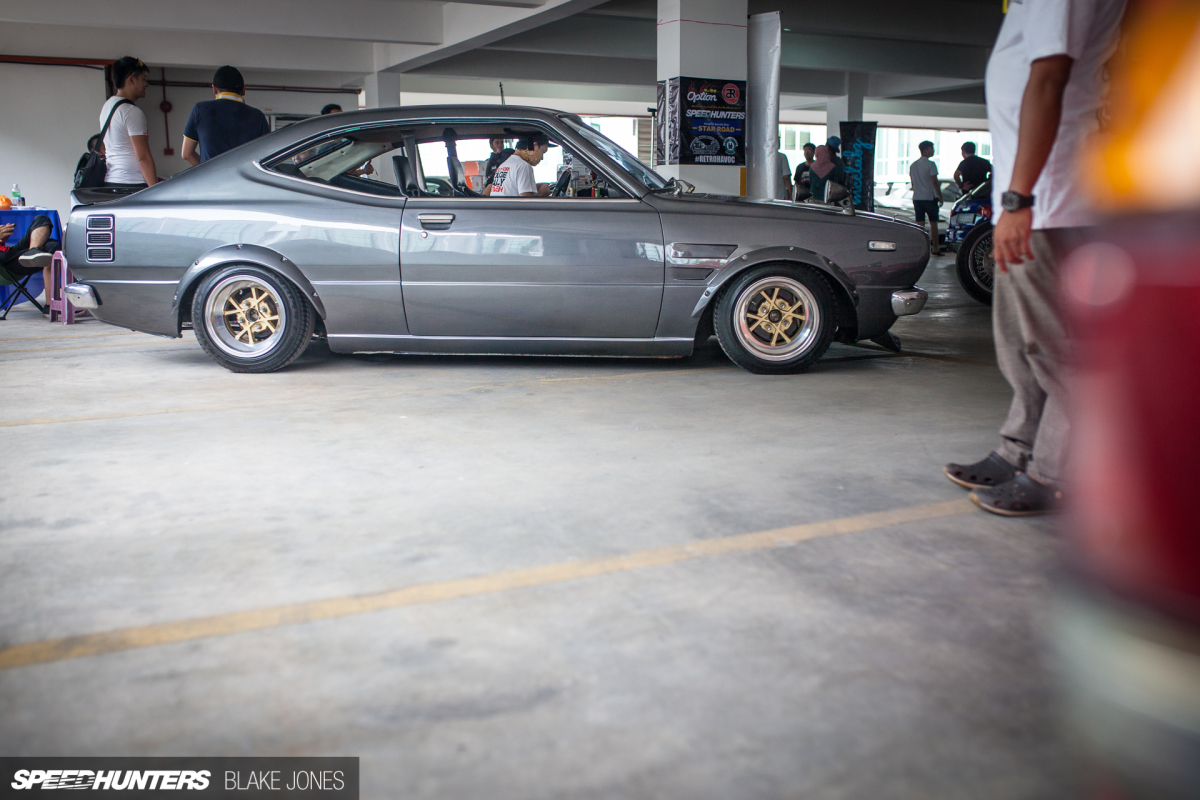 Shall we keep the overfender theme rolling? This KE55 Corolla coupe could've rolled straight out of Tokyo's JCCA Meeting; a great wheel choice, tidy paint job and sizable drop really adds a sharp edge to what was a slightly awkward looking car from the factory.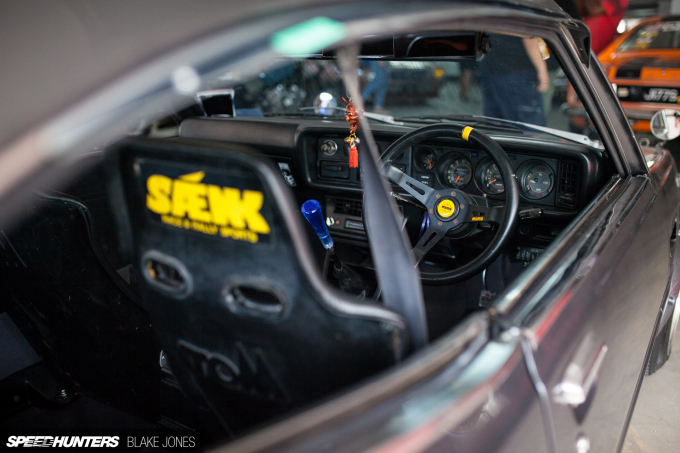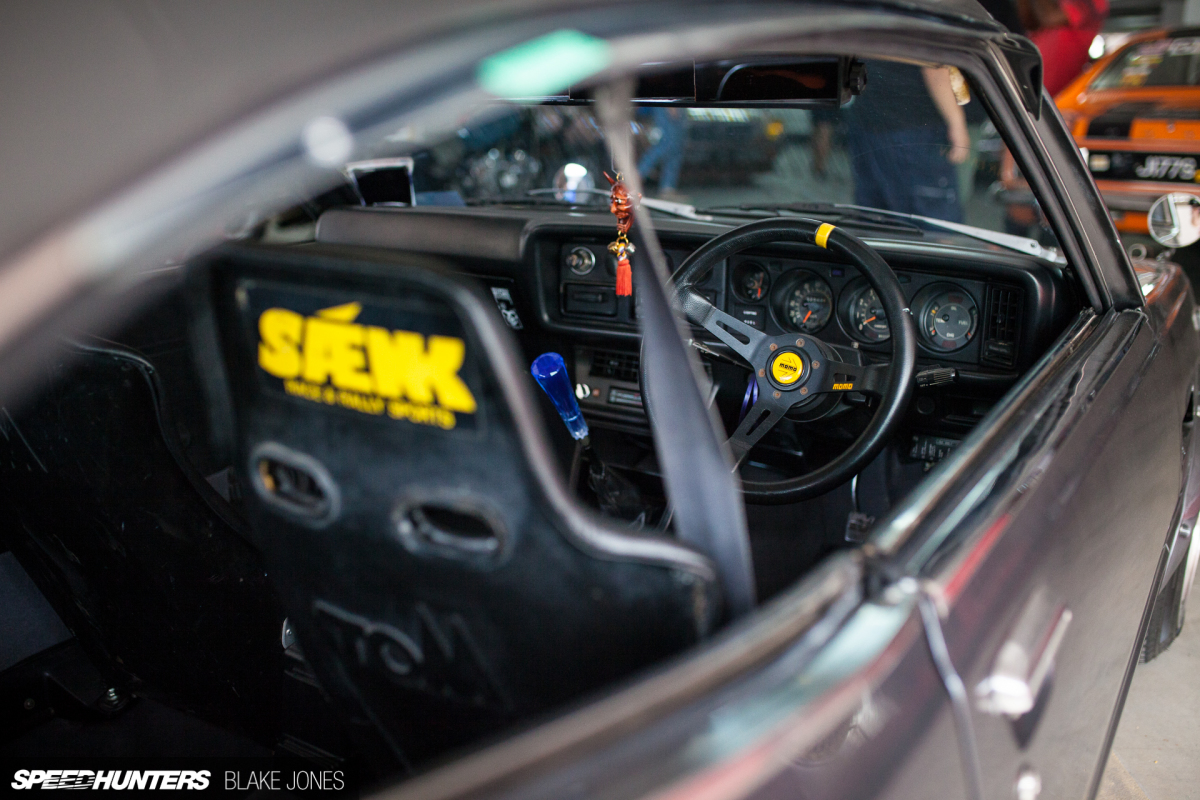 The Corolla took out the coveted Kustomfest's Pick award as chosen by Lulut Wahyudi, the man behind Indonesia's biggest custom culture show. Lulut's passion has always sat with American metal, but talking to him after the show I have a feeling his next creation might have a Japanese heritage.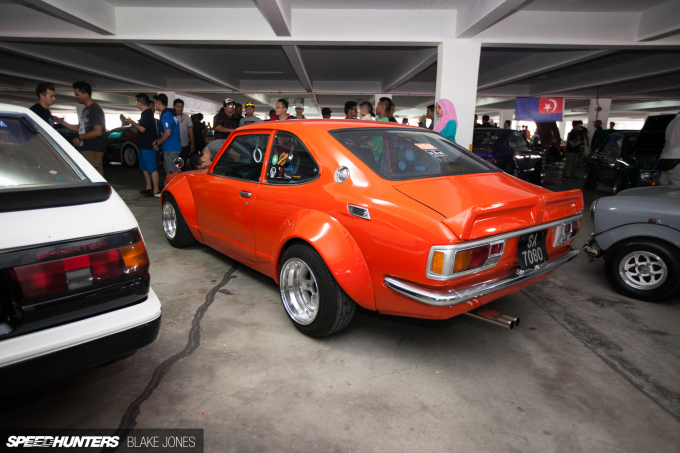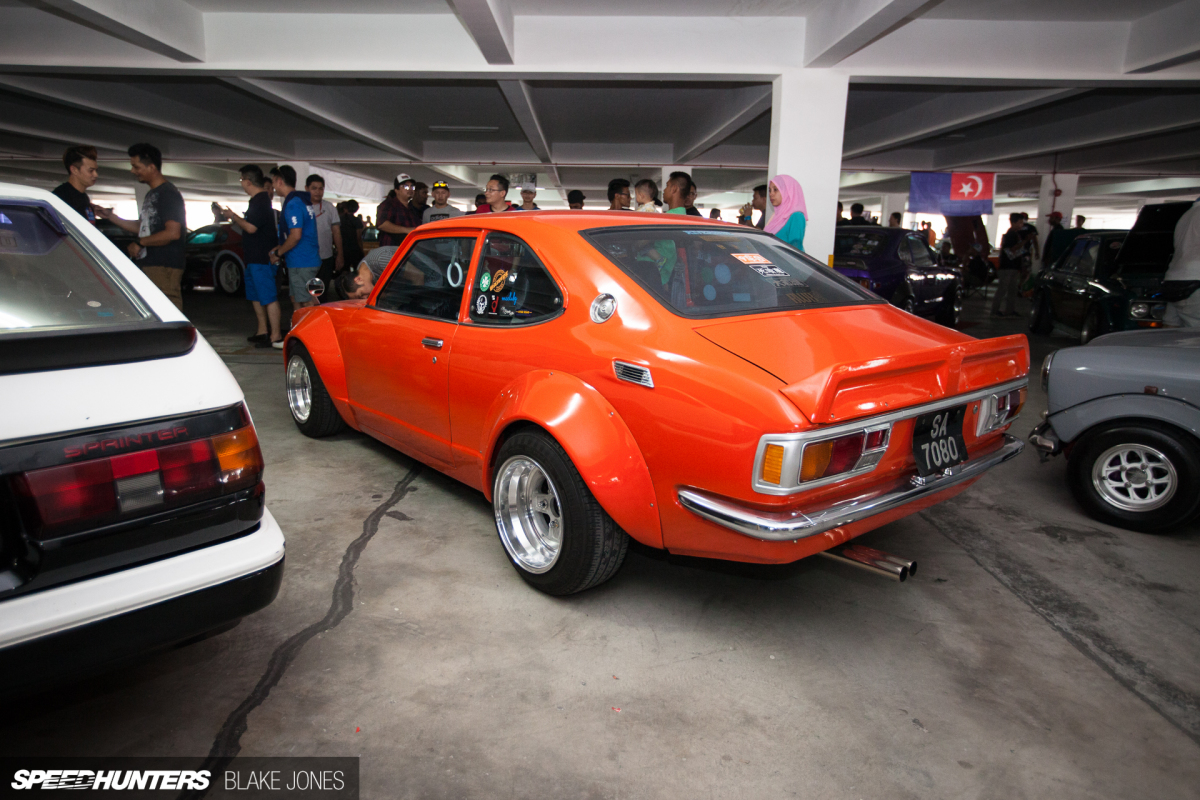 This bright orange KE25 drew crowds all day, and it's easy to see why.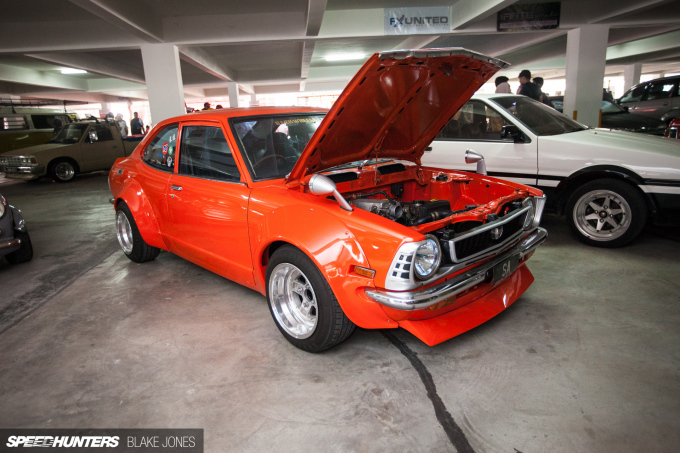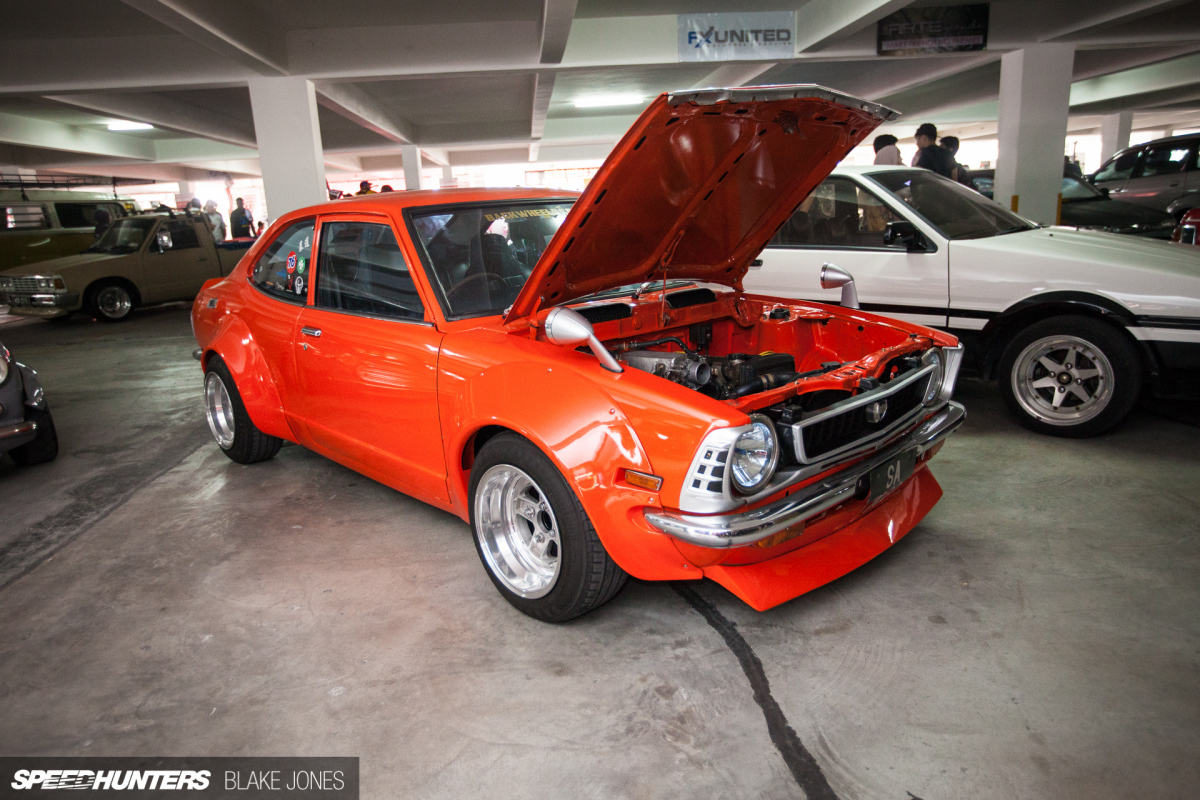 Yet another flavour of overfender action, this time making space for some hugely dished SSR MKIIs.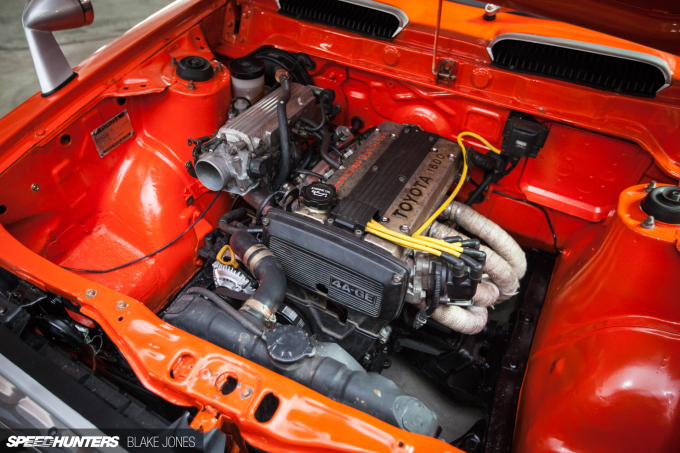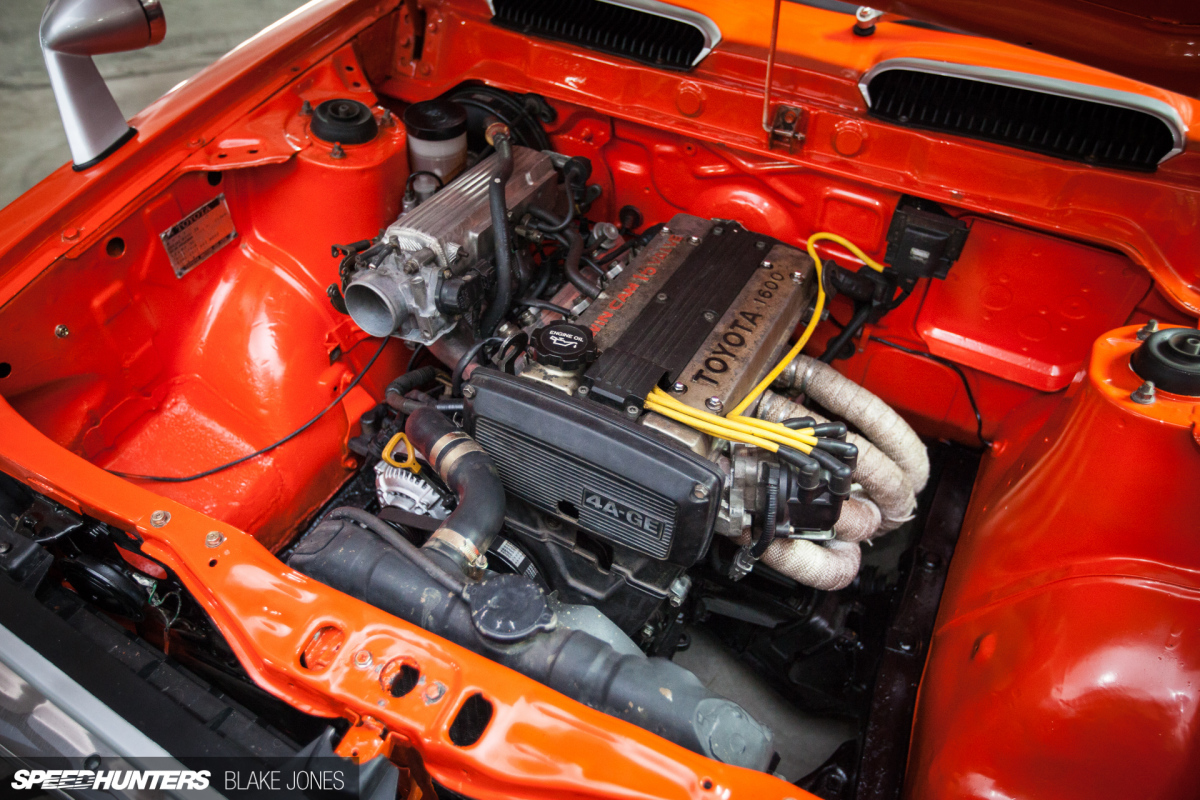 The original carbureted 3K has been replaced with a neat 4A-GE, keeping things reliable and in the family but at least doubling the factory power output.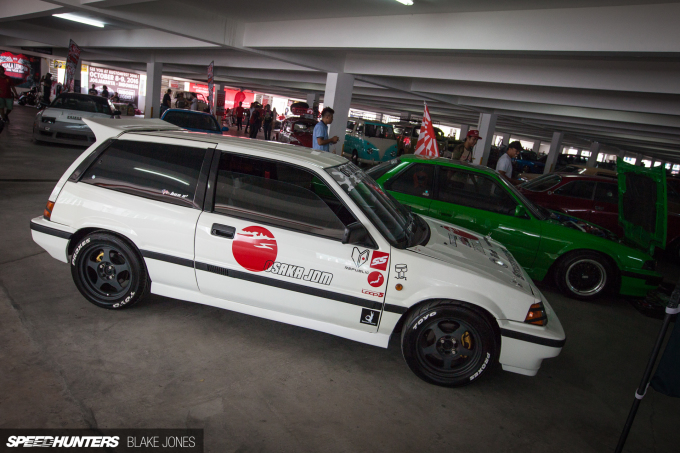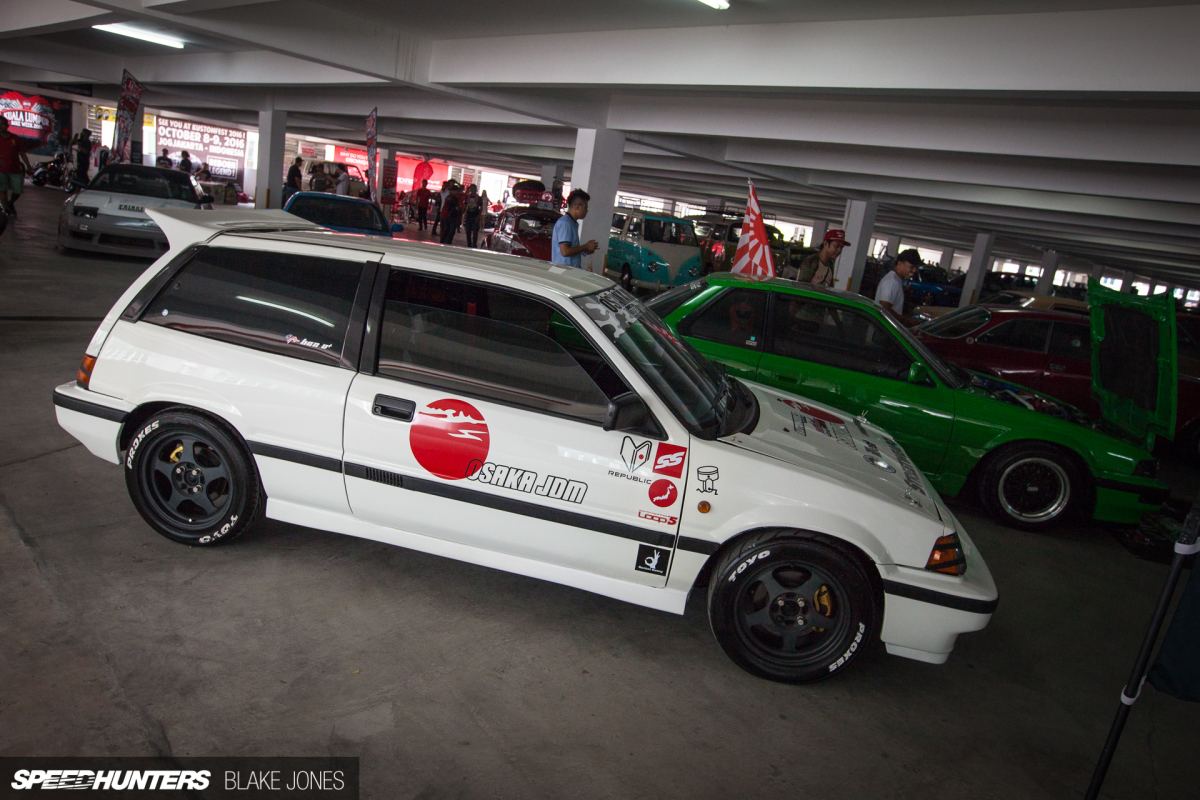 Where am I again? This faithful recreation of a Kanjo-style EF Civic was much more Osaka than Kuala Lumpur. Malaysian enthusiasts absolutely love their Hondas – the strong performance from a relatively low capacity making a lot of sense considering the road tax structure.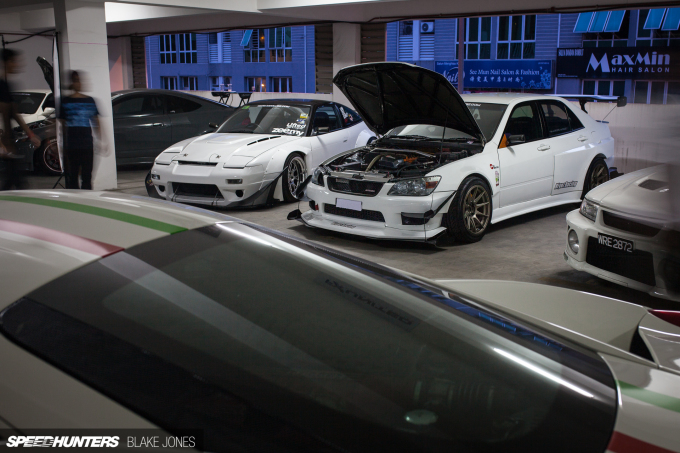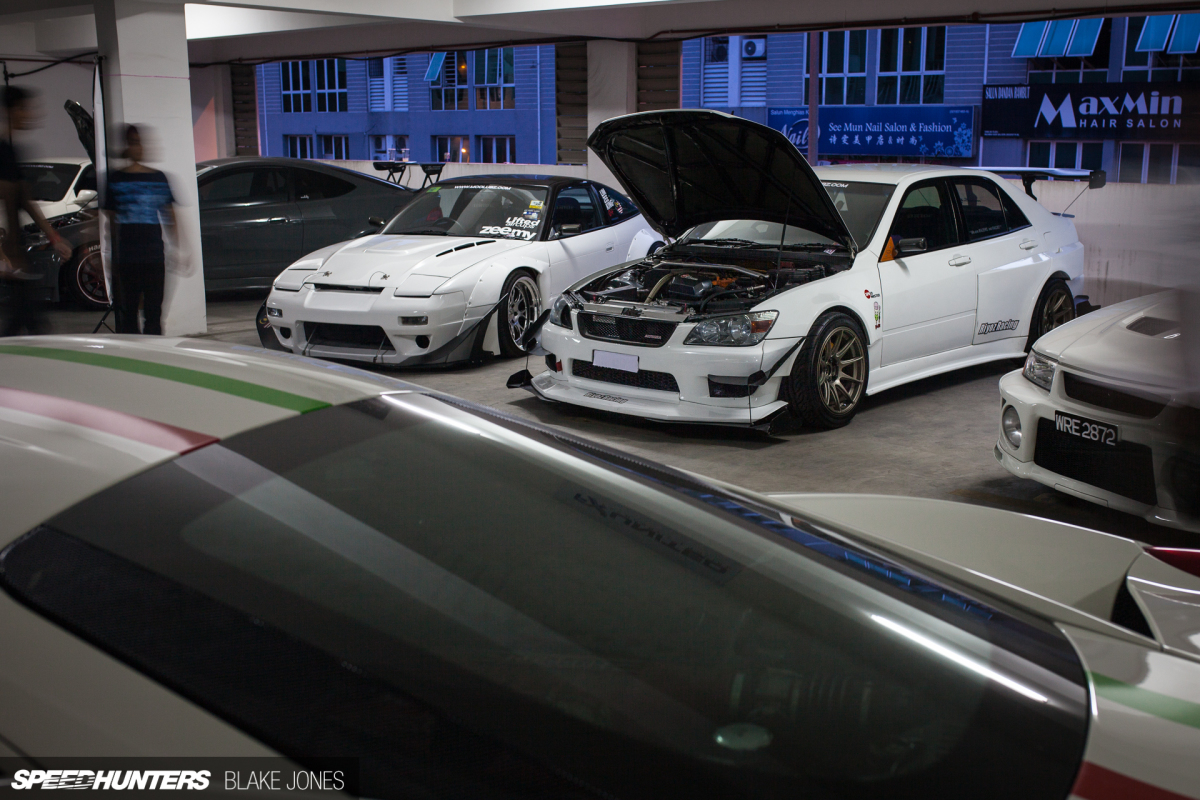 Although the show's primary focus is on retro rides, there was a significant turnout of what the guys call 'future retro' – cars from the '90s onwards that warrant inclusion due to their high performance, limited production and so on. The local automotive/photography collective Mcclubz took over a corner of the 2nd story to display some of the best modern rides, one of my personal favourites being this wide-body time attack Altezza.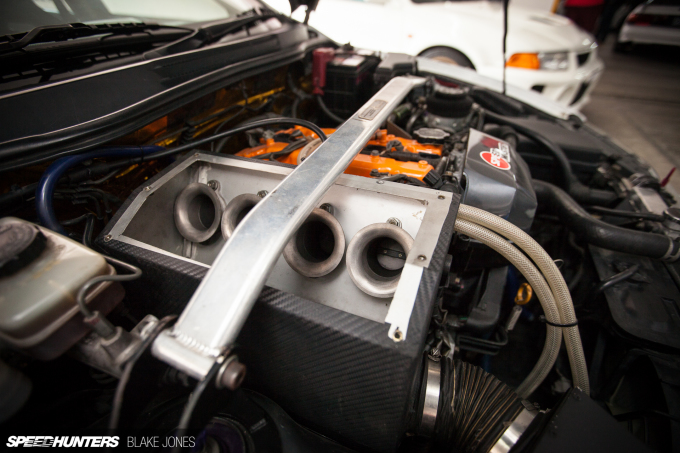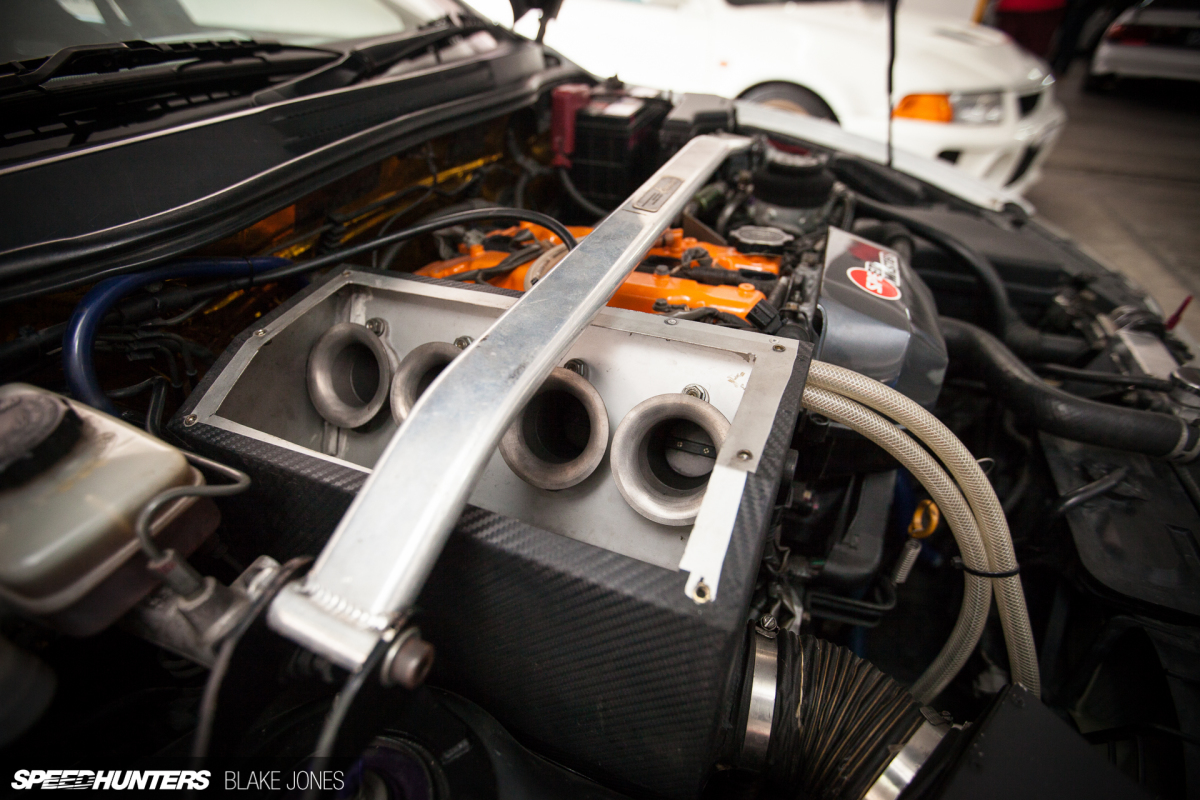 With a comprehensive approach to improving power, handling and aero, this Altezza represents to me a sweet spot of time attack-style builds. For that reason, we'll take a closer look with a feature later in the month.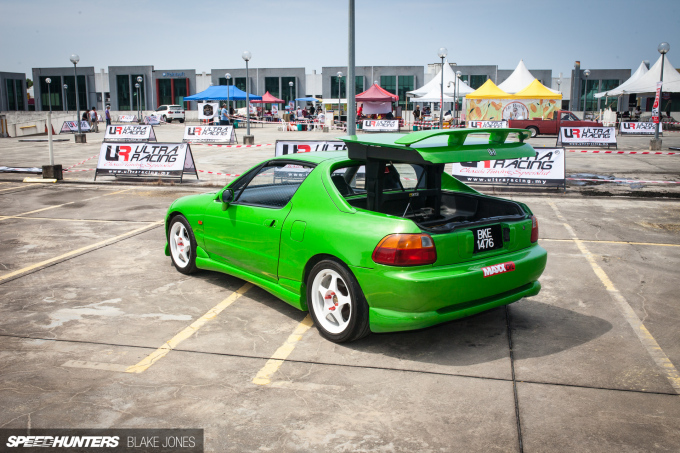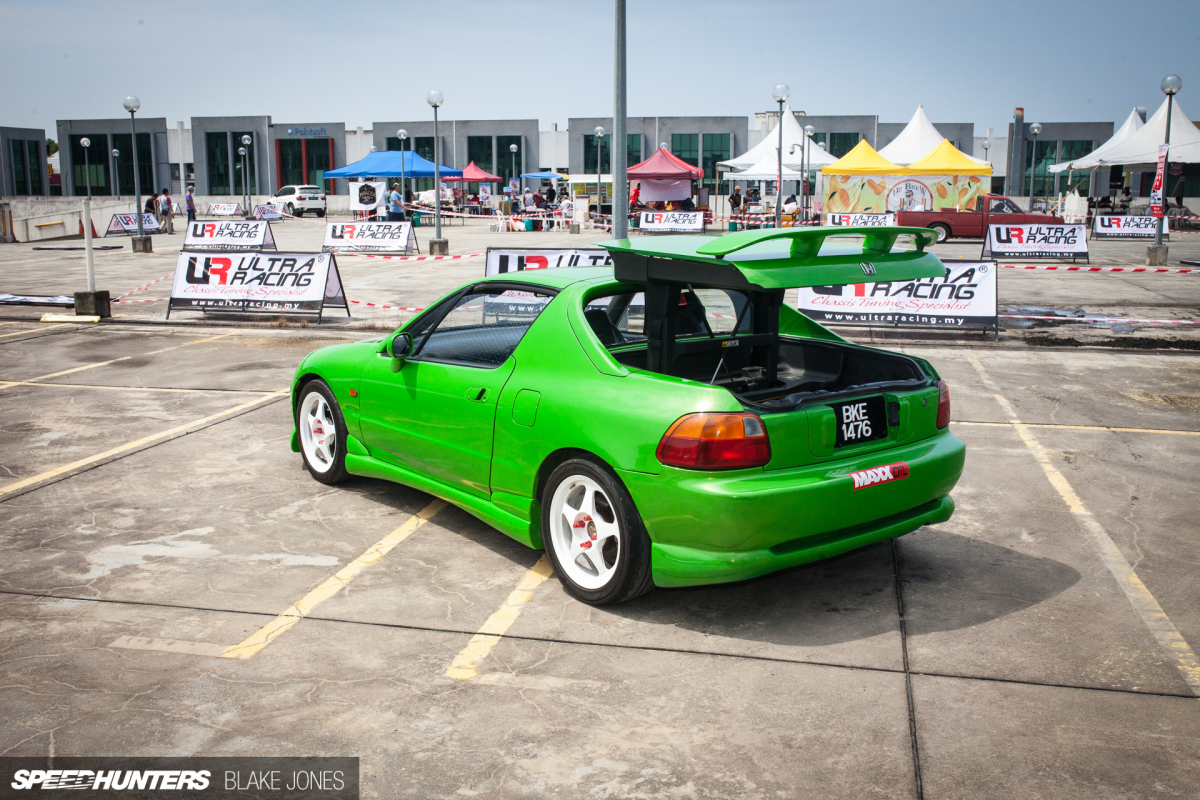 Moving up to the roof, there was a vehicle that caught my attention not due to its extreme modifications, but because of a rather unique factory option. Owned by serial CR-X owner and racer Jack Amyrol, this vivid green example of the 3rd generation coupe featured what is known as the 'TransTop'.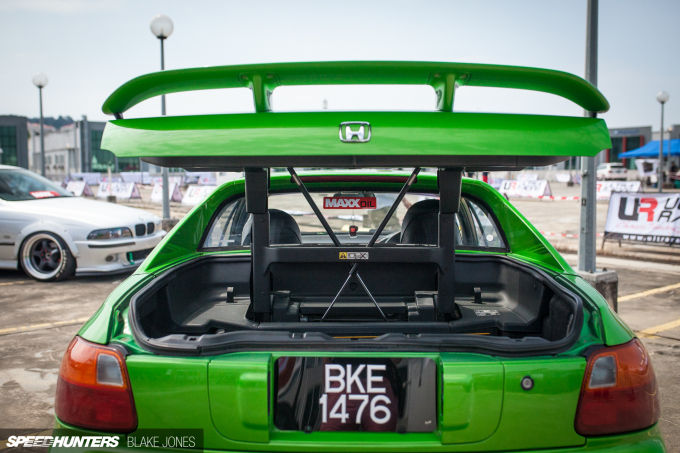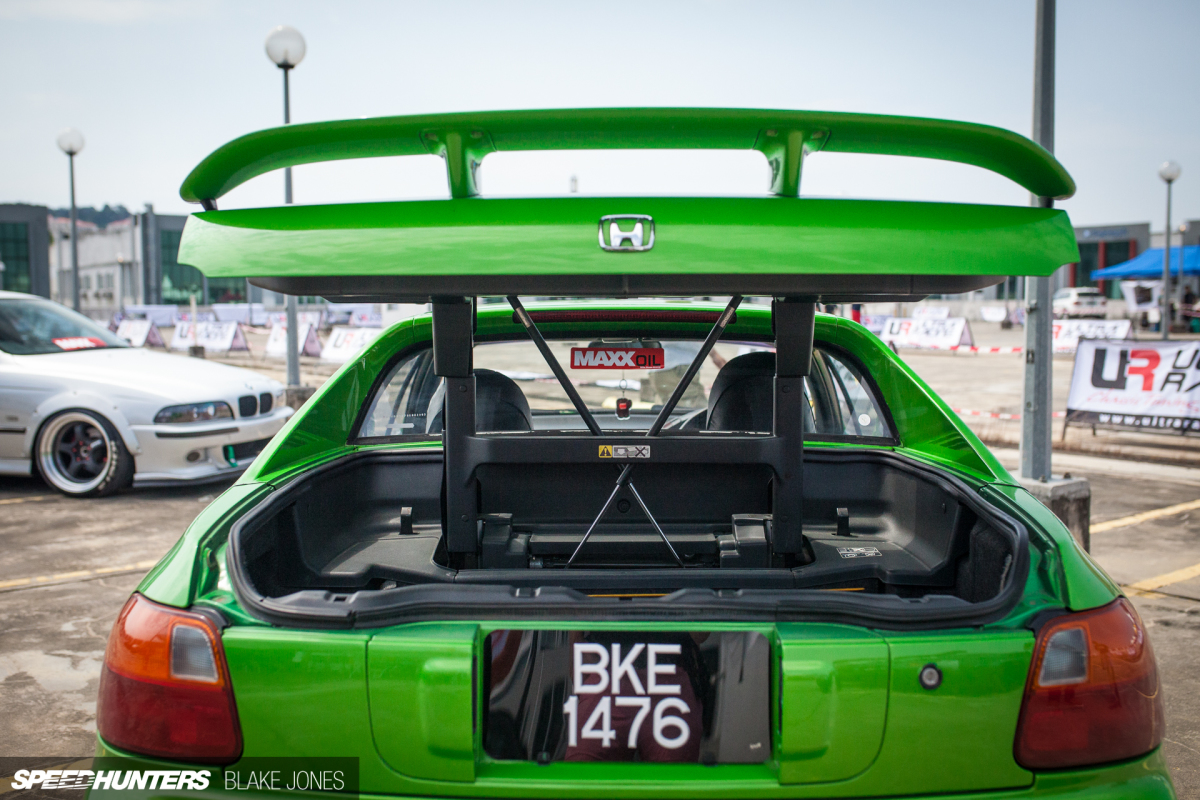 Whereas most CR-Xs had a simple hinged trunk lid, some European and Japanese market cars came optioned with this absurd automatic targa-top contraption. At the push of a button, the rear boot lid would be electronically raised as shown here. Two arms would then reach out and pull the targa roof back into a slot in the trunk lid, before the unit descends again and the owner continues on into the sunset. A huge weight and packaging penalty for a relatively minor convenience – that's '90s tech excess at its best. Ultimately, reliability wasn't one of the device's key attributes either.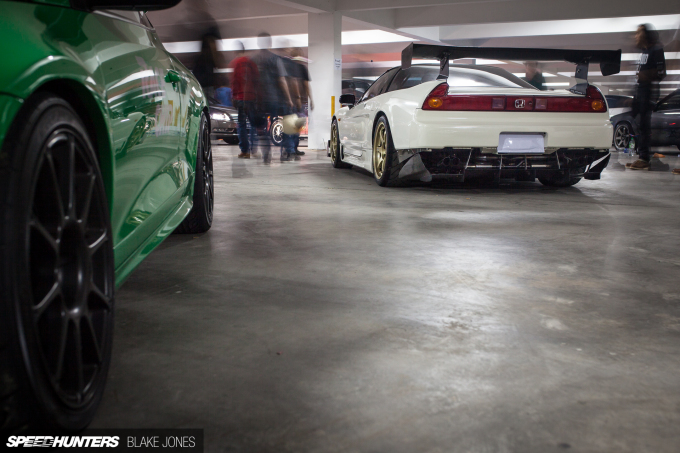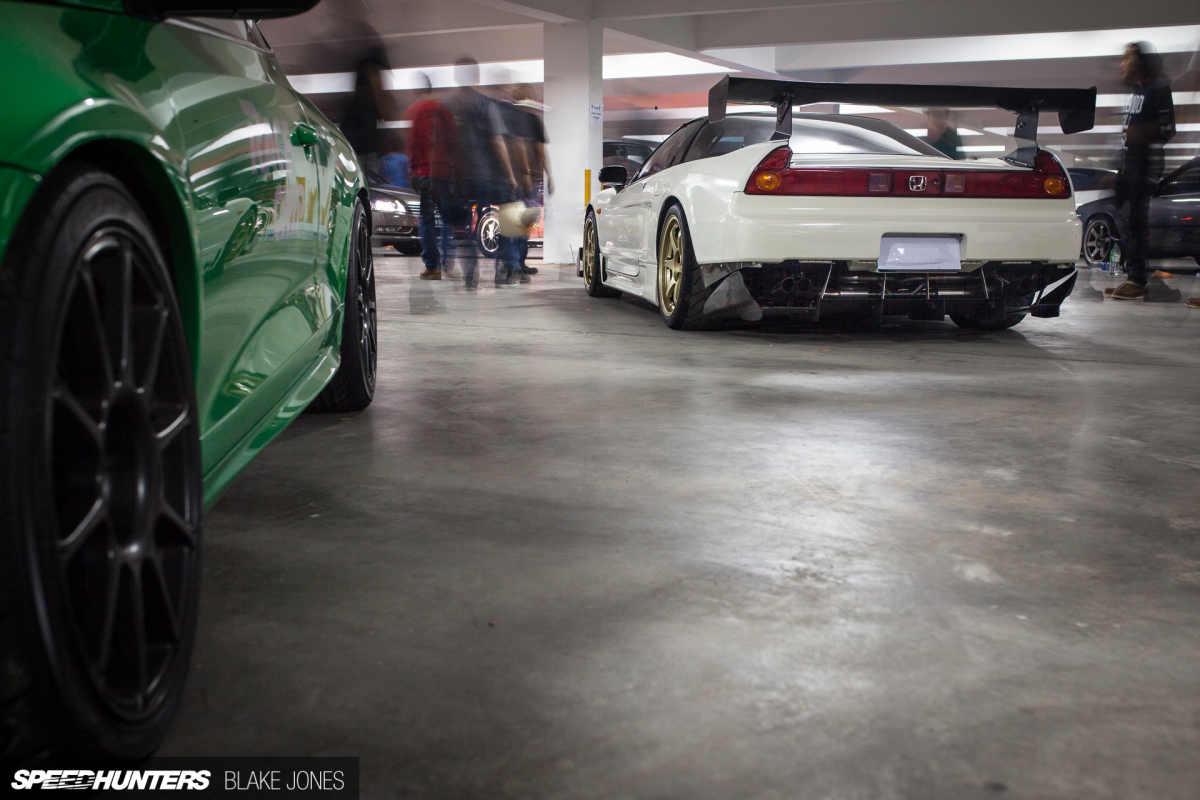 Also from the Honda camp was this nicely modified NA2 NSX. My current crush on Honda's mid-engined supercar is now even worse. If I could have left in any car from the event, it would have to be this one; a car that represents the best of both old (manual transmission, minimal driver aids) and new (aluminium chassis, reliable performance) in such a tidy package.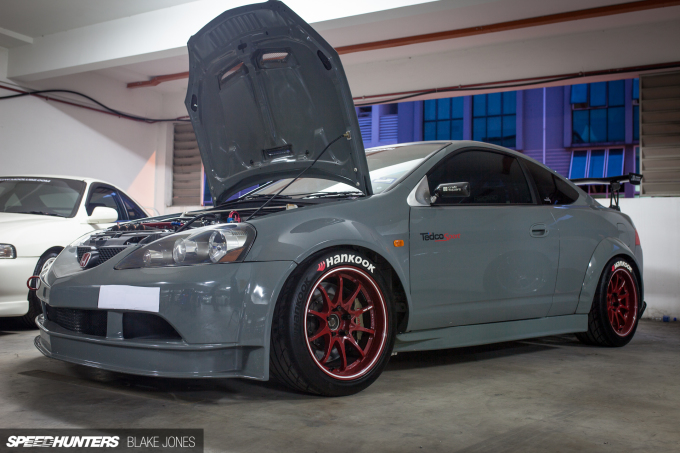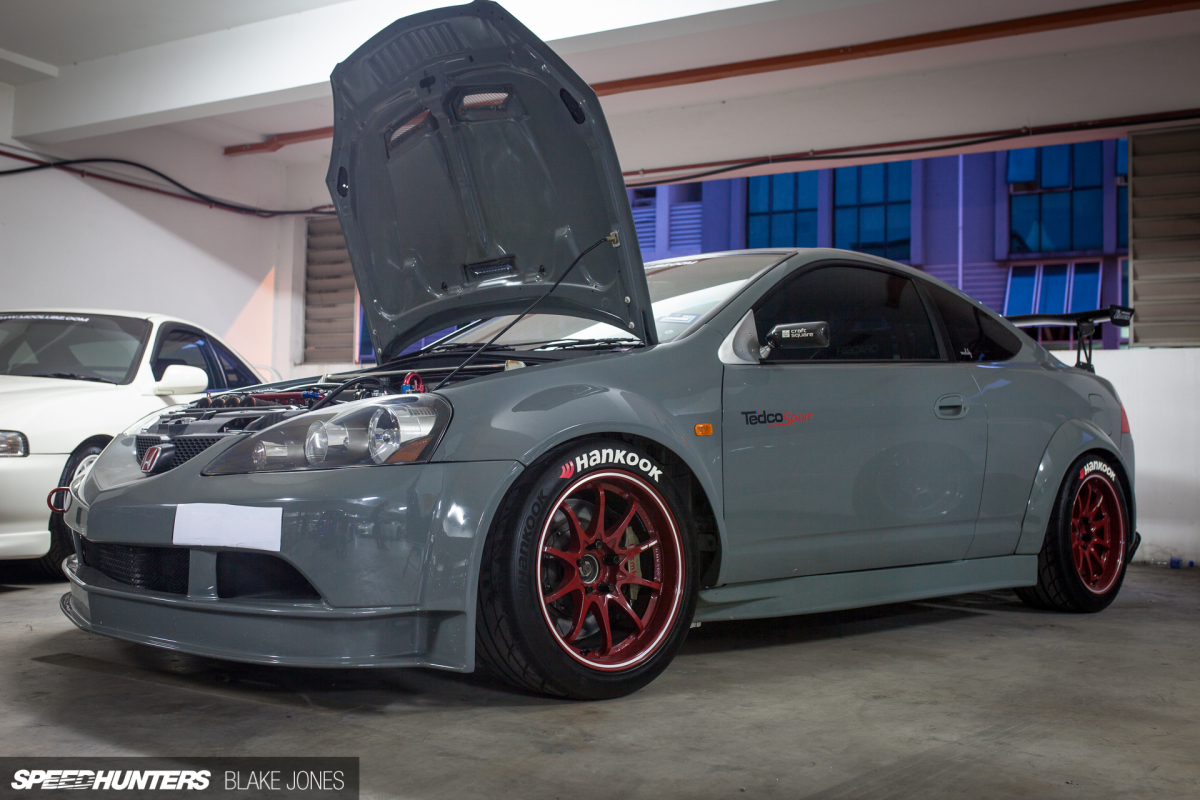 However, ultimate honours went to this DC5 Integra Type R which overall represented the best JDM-style build at the event, and serves as a benchmark for similar builds in Malaysia. It's also another car we'll be taking a closer look at, at a future date.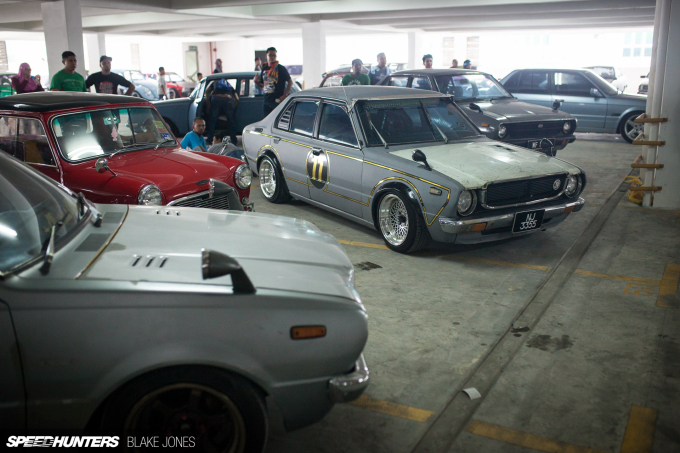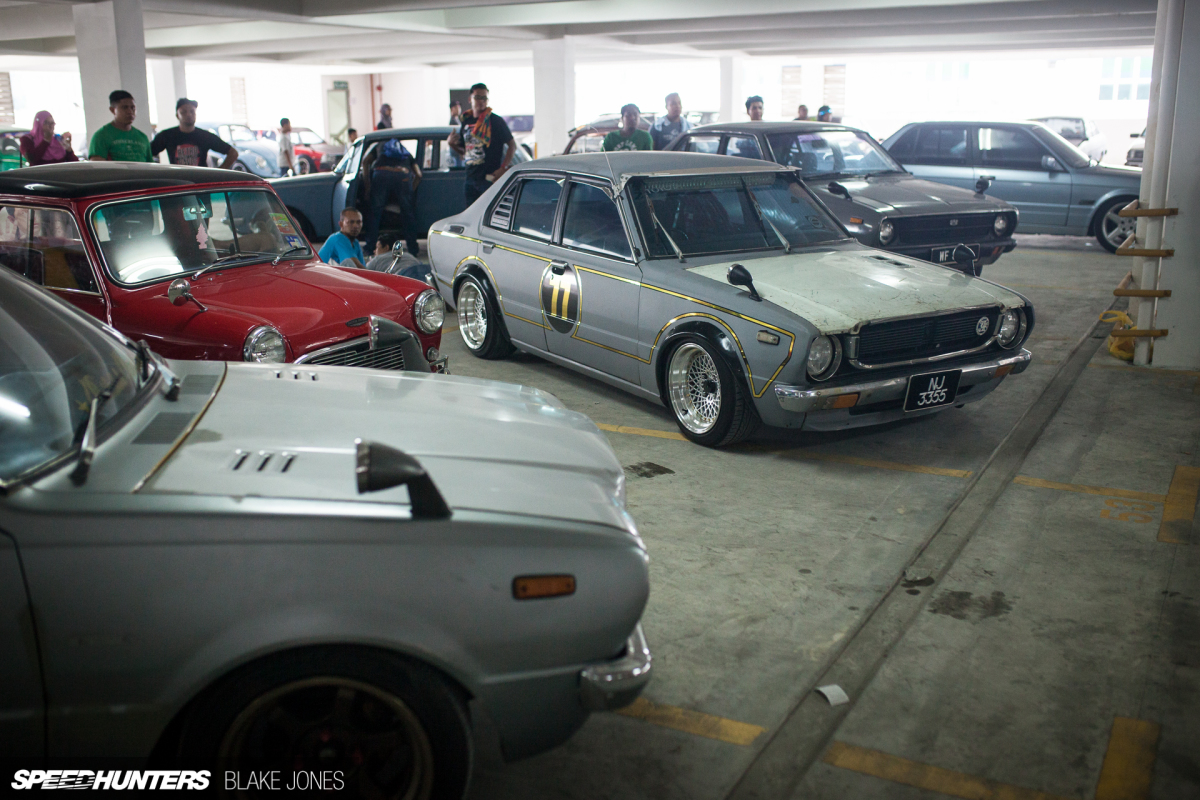 This was just an appetiser of Malaysian car culture for me, and with my eyes now well and truly open to this car-loving nation, I'm convinced that in the next few years we'll see more great events and builds making their way onto the international radar. With so many great local enthusiasts, aftermarket businesses and automotive content creators, it's the perfect storm.
In this way I see Retro Havoc as having laid a very important foundation stone three years ago. I really can't wait to see next year's event go even bigger and better.
Blake Jones
Instagram: blaketjones
blake@speedhunters.com
Cutting Room Floor