You Always Remember Your First
Do you remember your first car? Of course you do. Even people with very little interest in cars will likely have fond memories of the first automobile they ever owned.
Sure, these first cars are often cheap and crappy, but we love them just the same for the newfound freedom that they represent.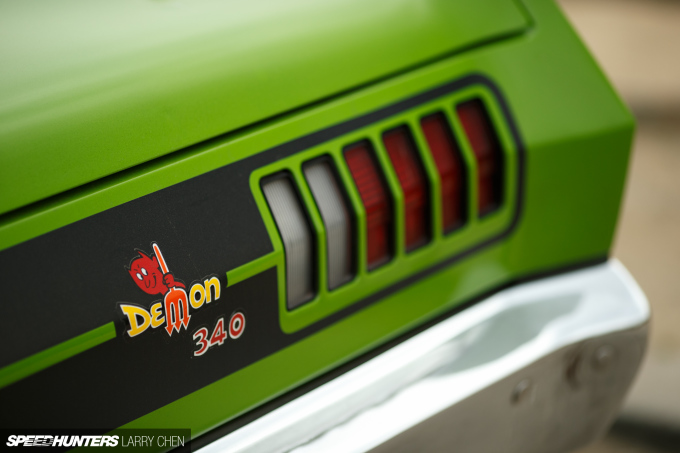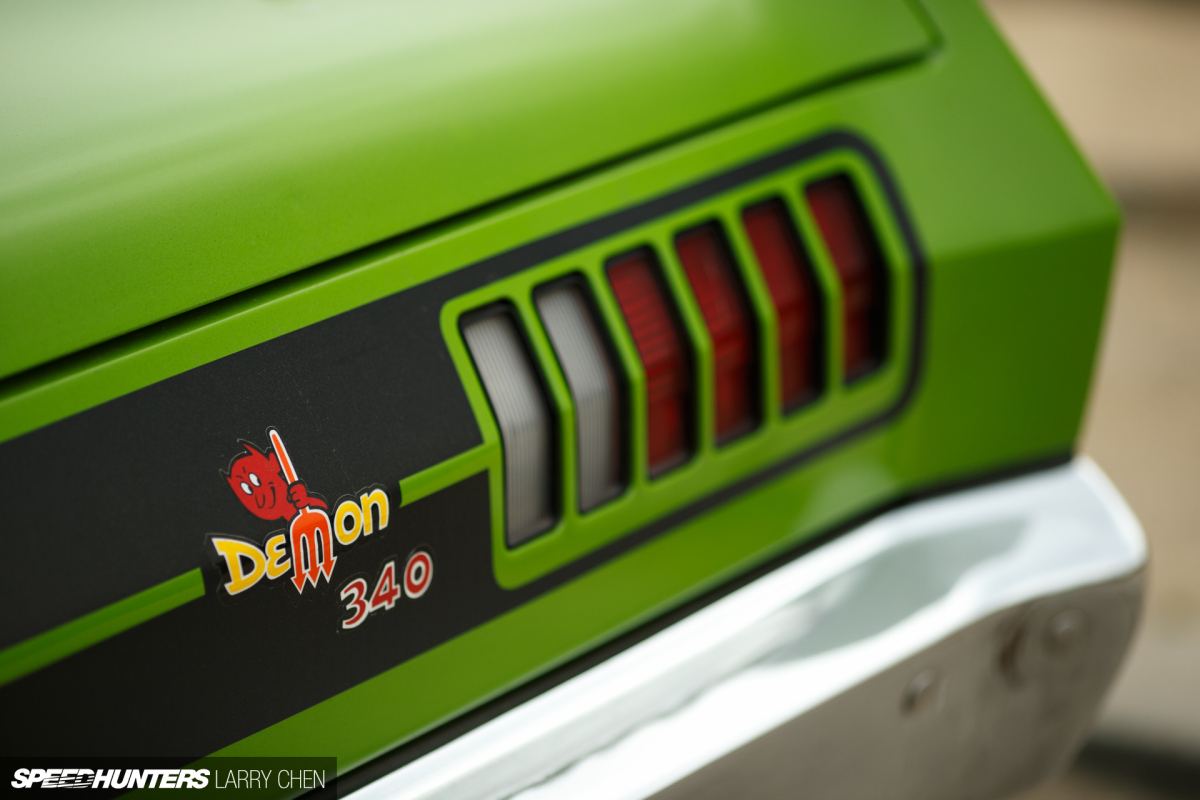 But a first car doesn't always have to be a hand-me-down family sedan or a cheap beater. Sometimes they can be a lot more than that.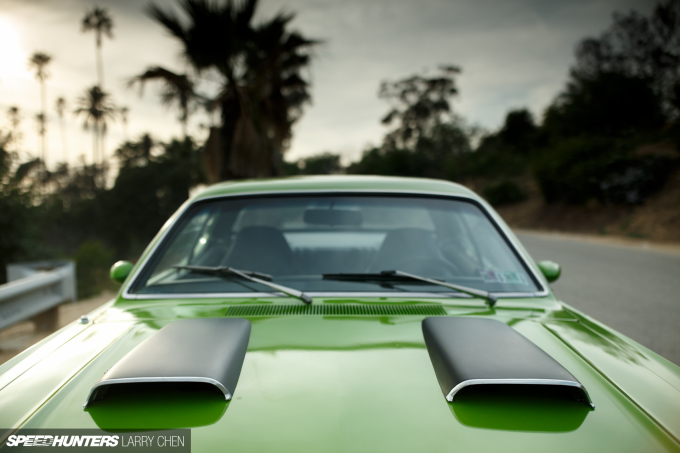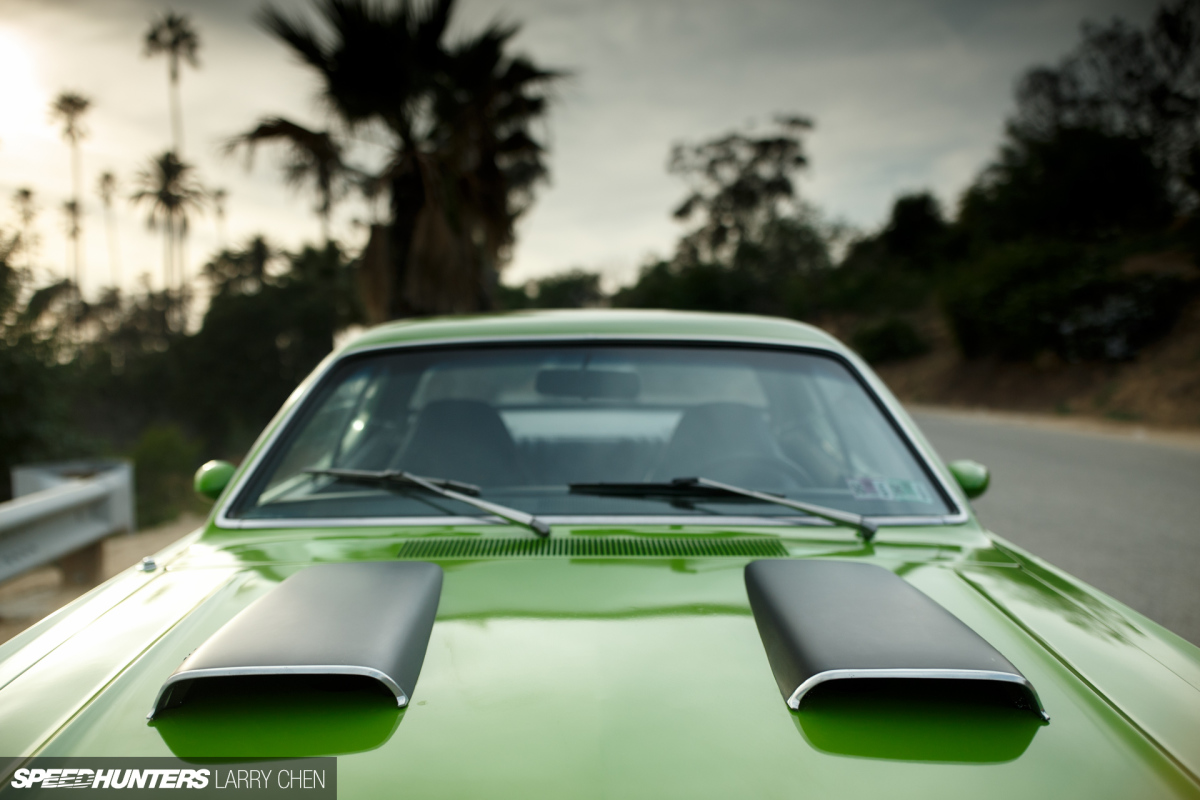 Tony Angelo's first car definitely falls into the latter category – and he still owns it today. It's a machine that's about as cool as a first car can get, and one that he'll likely keep forever.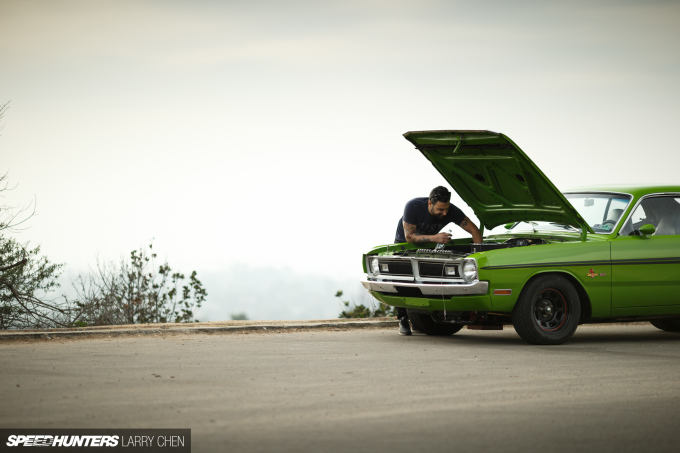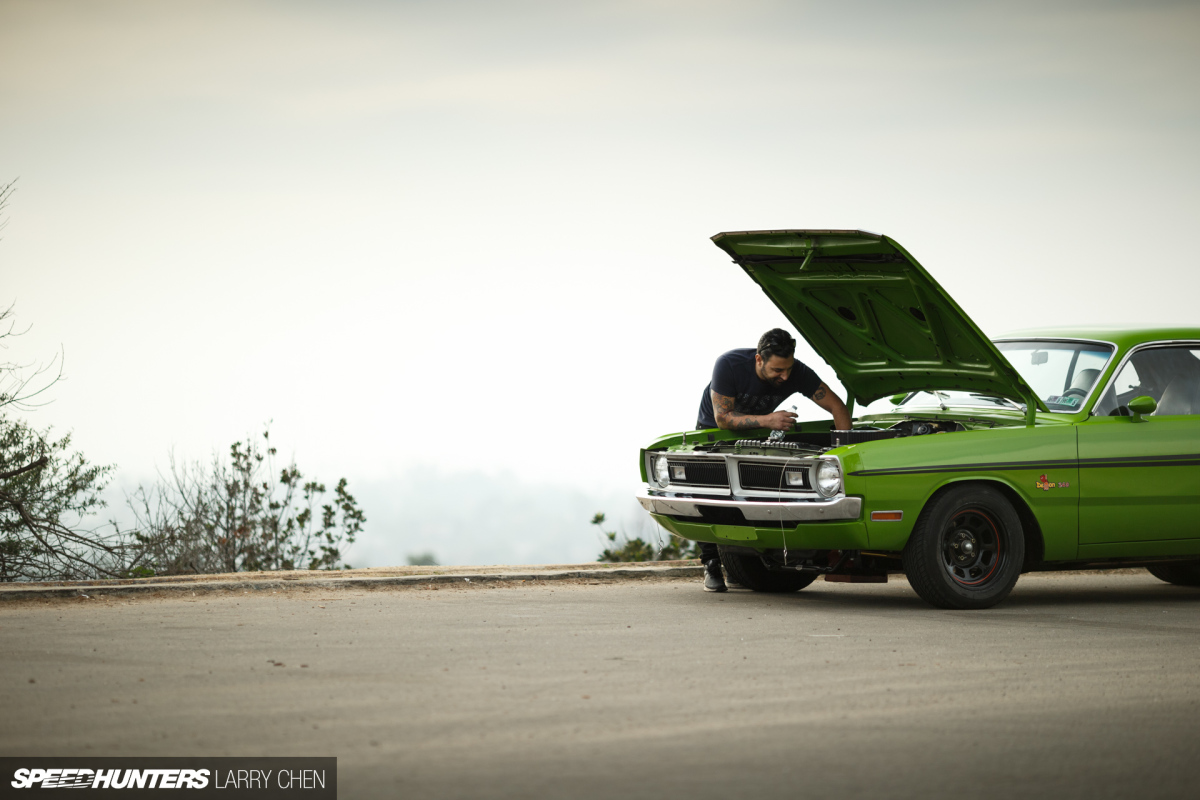 If you've followed drifting at all in the last decade, then you're likely familiar with Tony. Whether it was competing in his Mazda RX-8 or Scion FR-S, or serving as a judge for Formula Drift, Tony is one of the OGs of the American drift scene.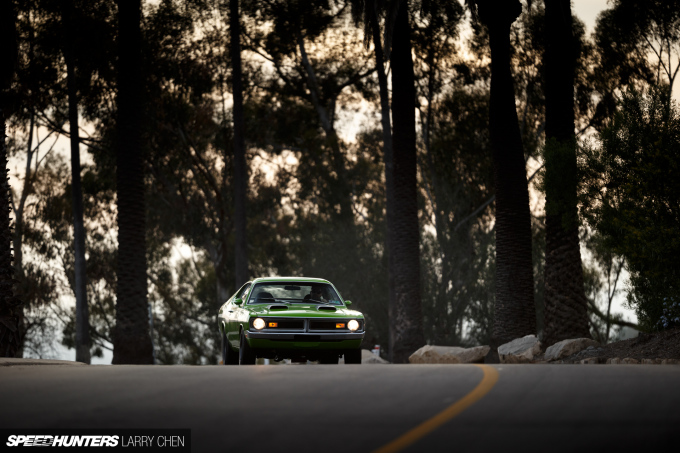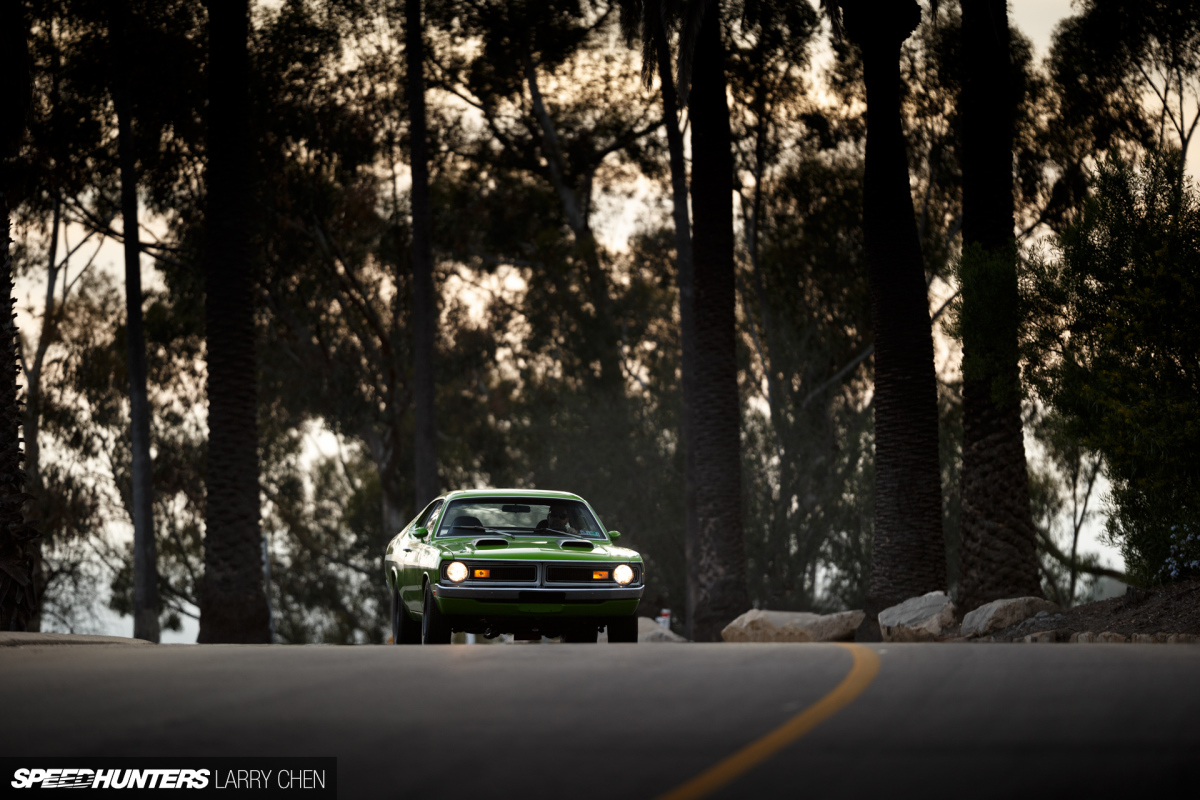 But Tony's automotive tastes are diverse, and before he was sliding around in Japanese sports cars he cut his teeth in some old fashioned Mopar muscle.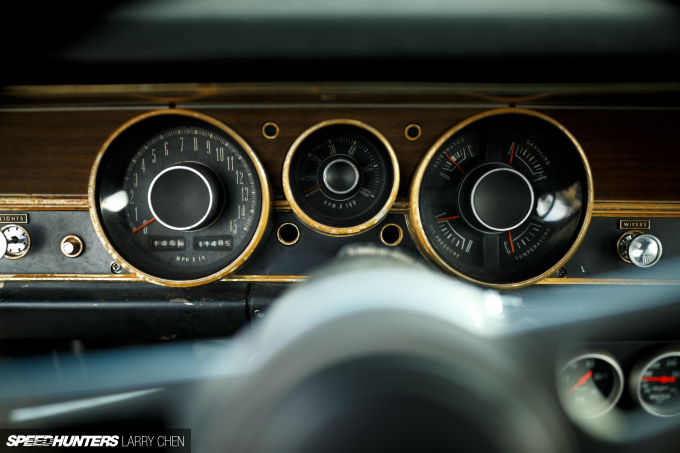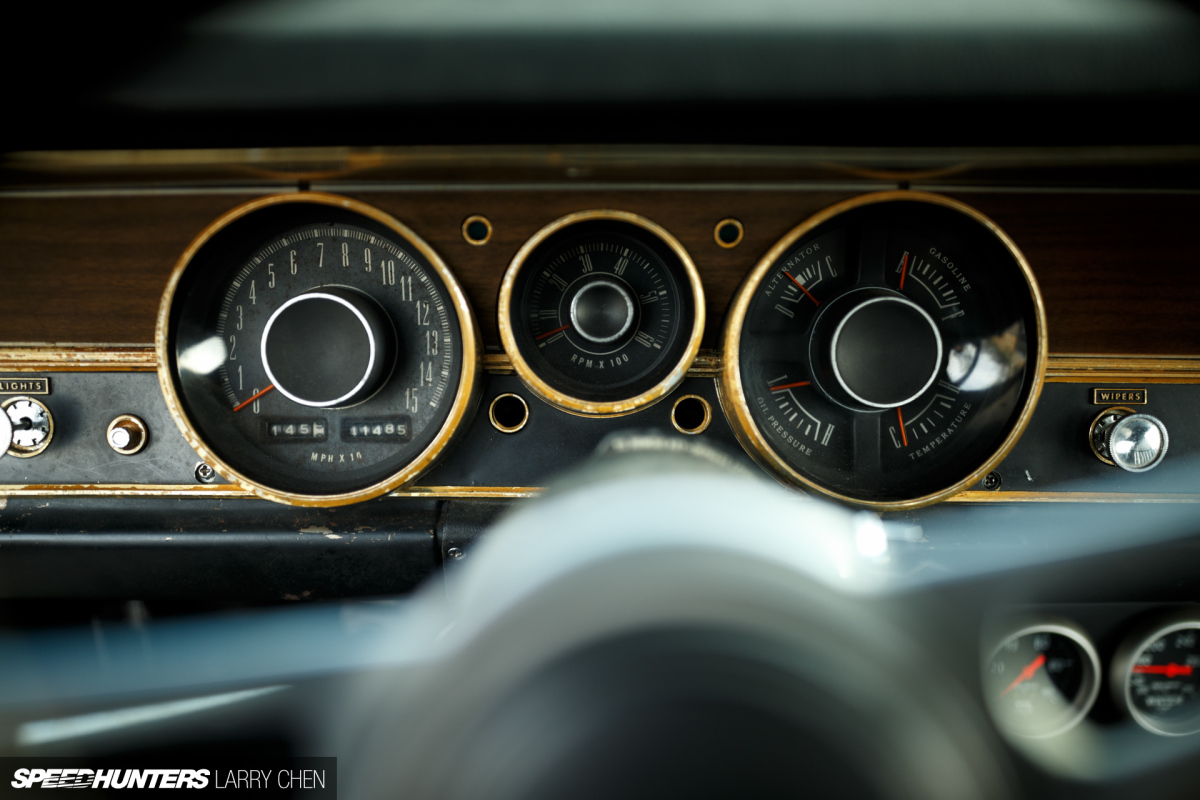 As a teenager growing up in the Philadelphia area, Tony raised the funds to buy his first car the old fashioned way – by working summers in a tire shop and saving every last penny.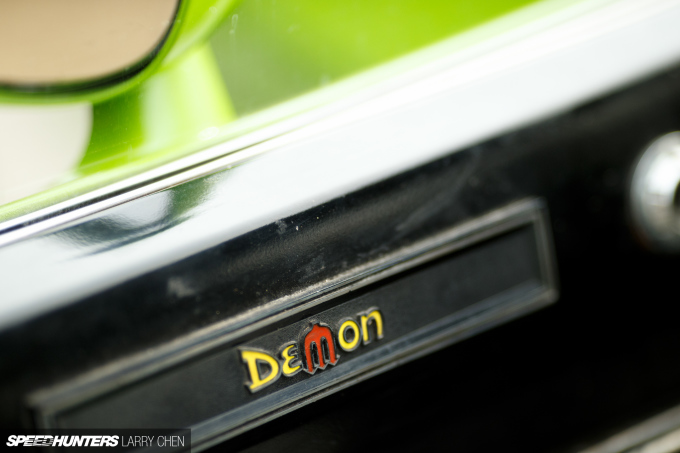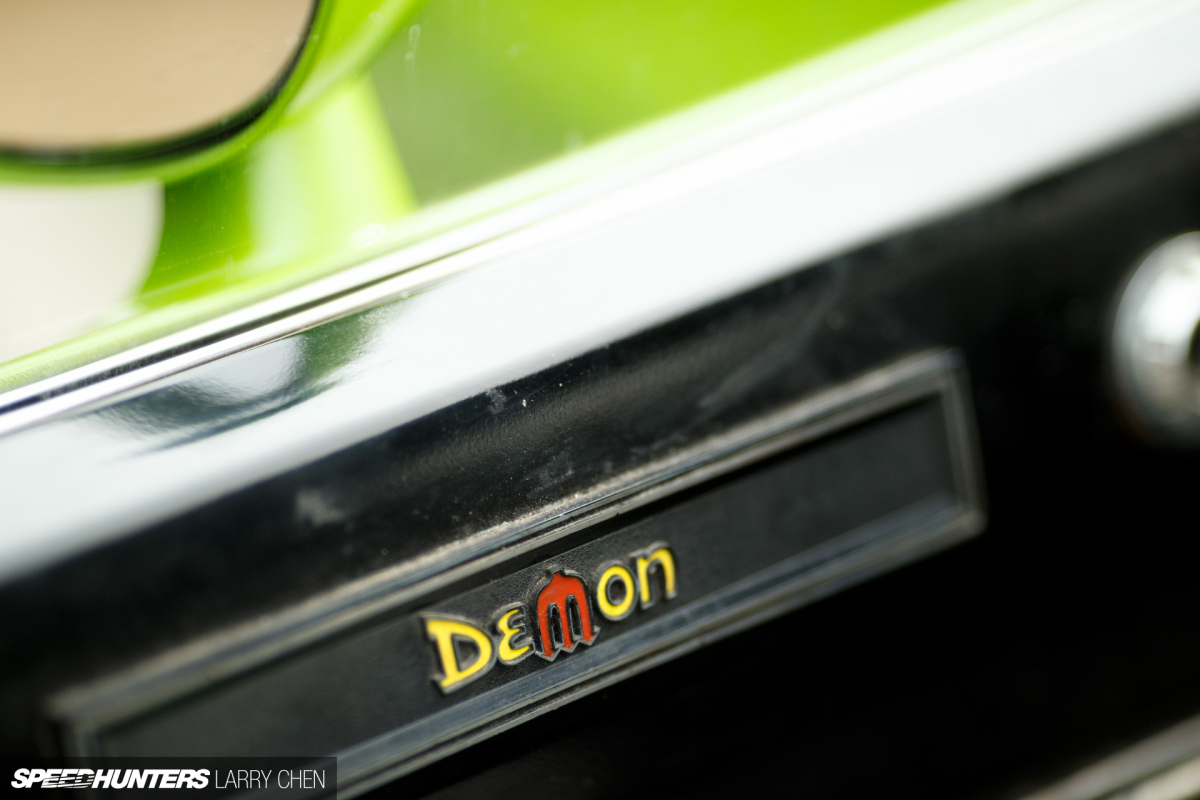 One day while looking through the local newspaper classifieds, he found an ad for a 1971 Dodge Demon for sale in the Philly suburbs.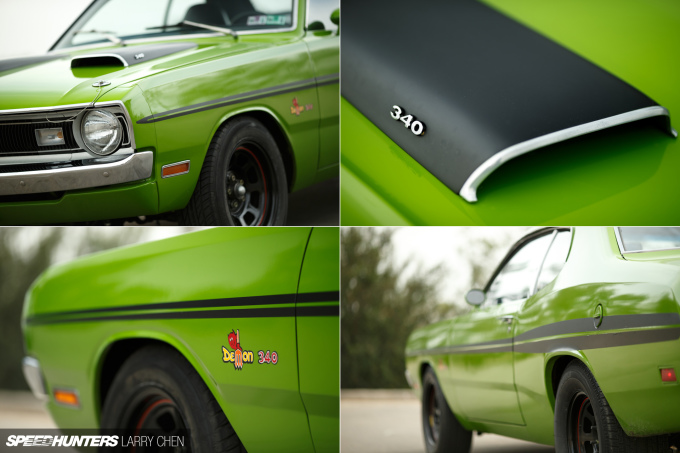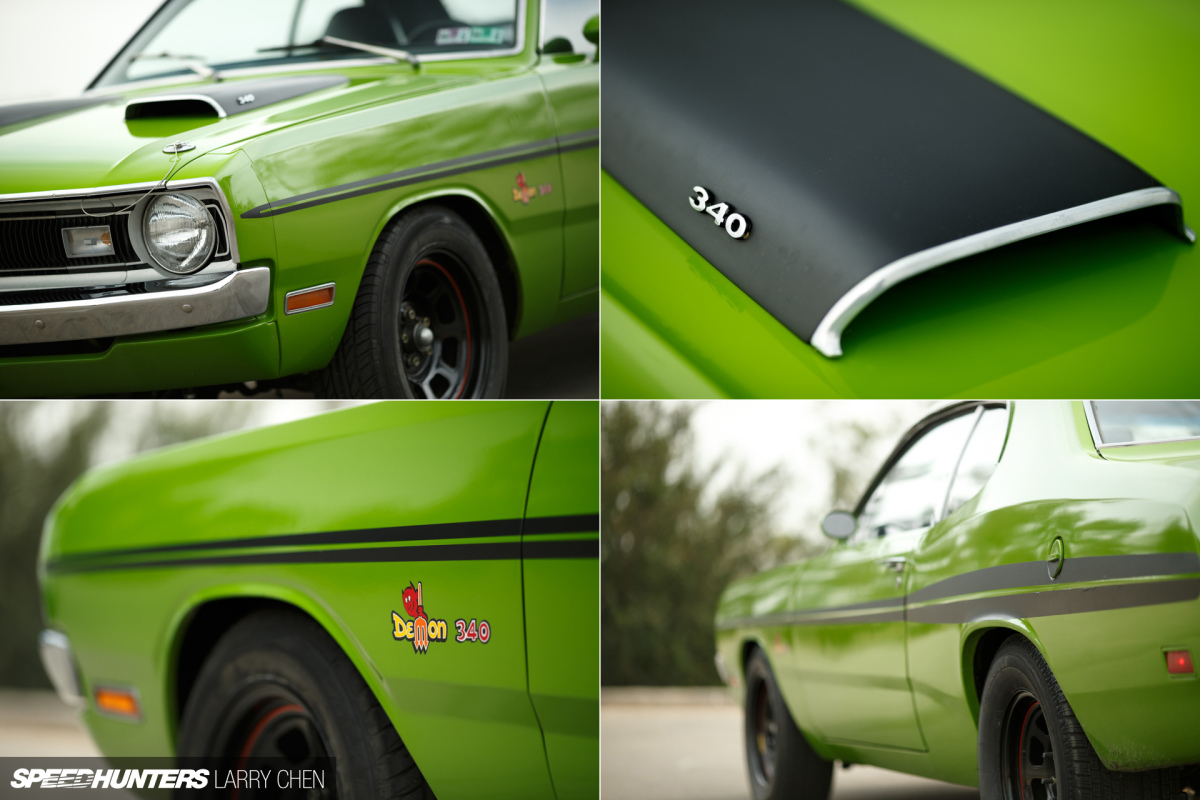 It wasn't just any Demon though, but a numbers-matching factory 340 4-speed car that was priced cheap. It turned out the guy who owned it was going through a divorce and didn't want his wife to take the car with her.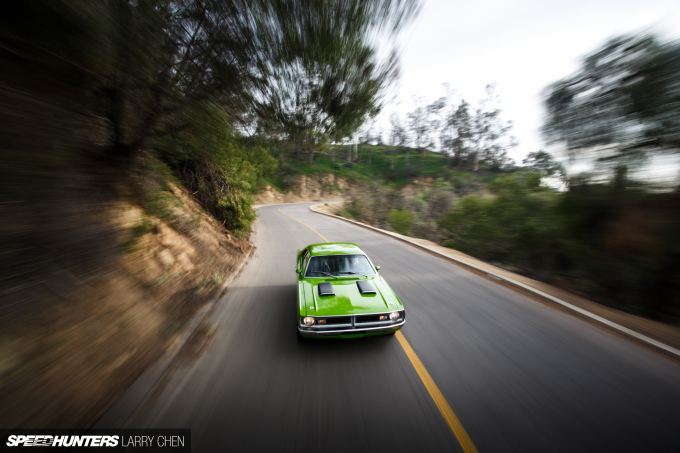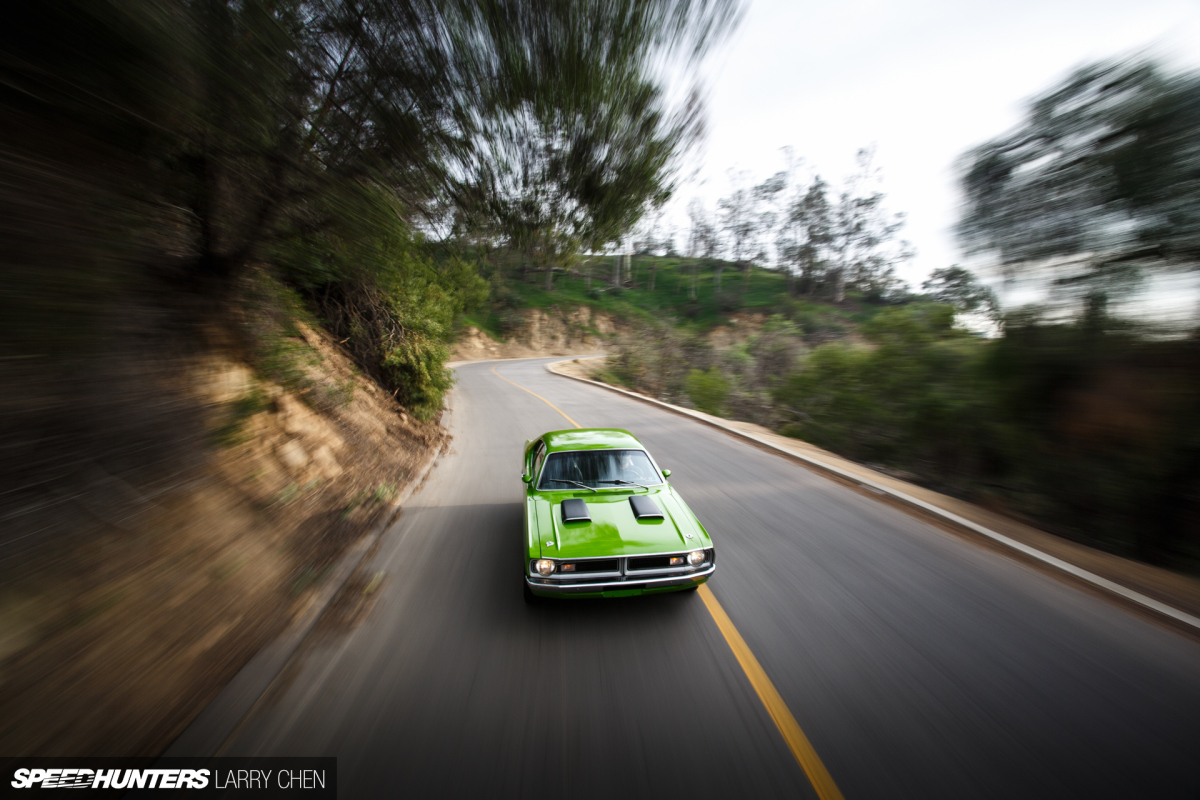 Needless to say, Tony jumped on the deal immediately. In fact, he was so excited that he slept inside the car in his parents' garage for the first couple of nights.
The Green Dream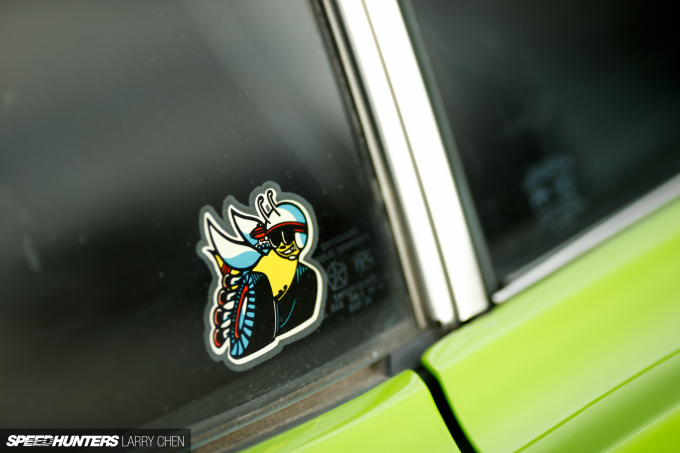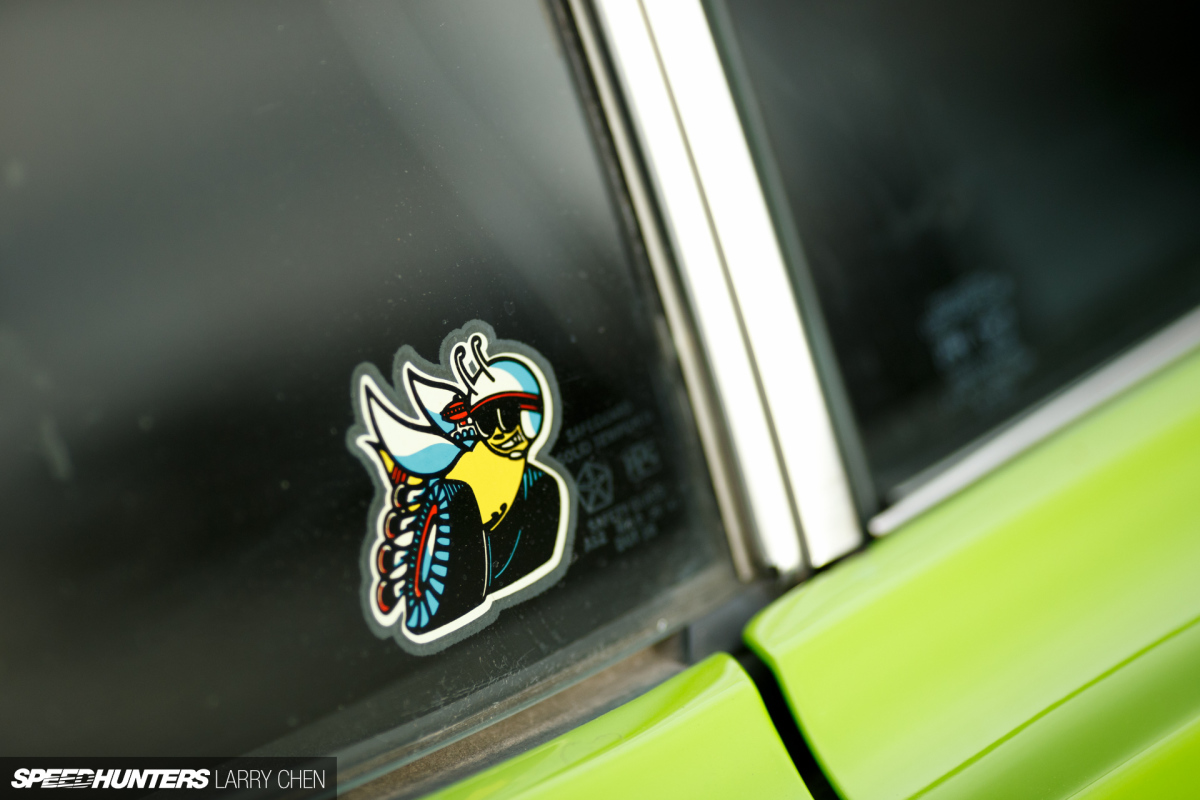 Tony was soon spending every evening wrenching on the Dodge, redoing the suspension and brakes and learning a ton along the way. He drove and enjoyed the car through high school, but when he left for college the Demon ended up sitting idle in the garage.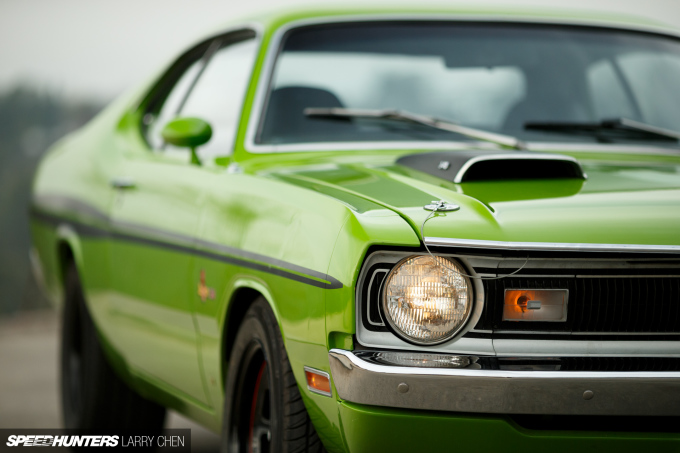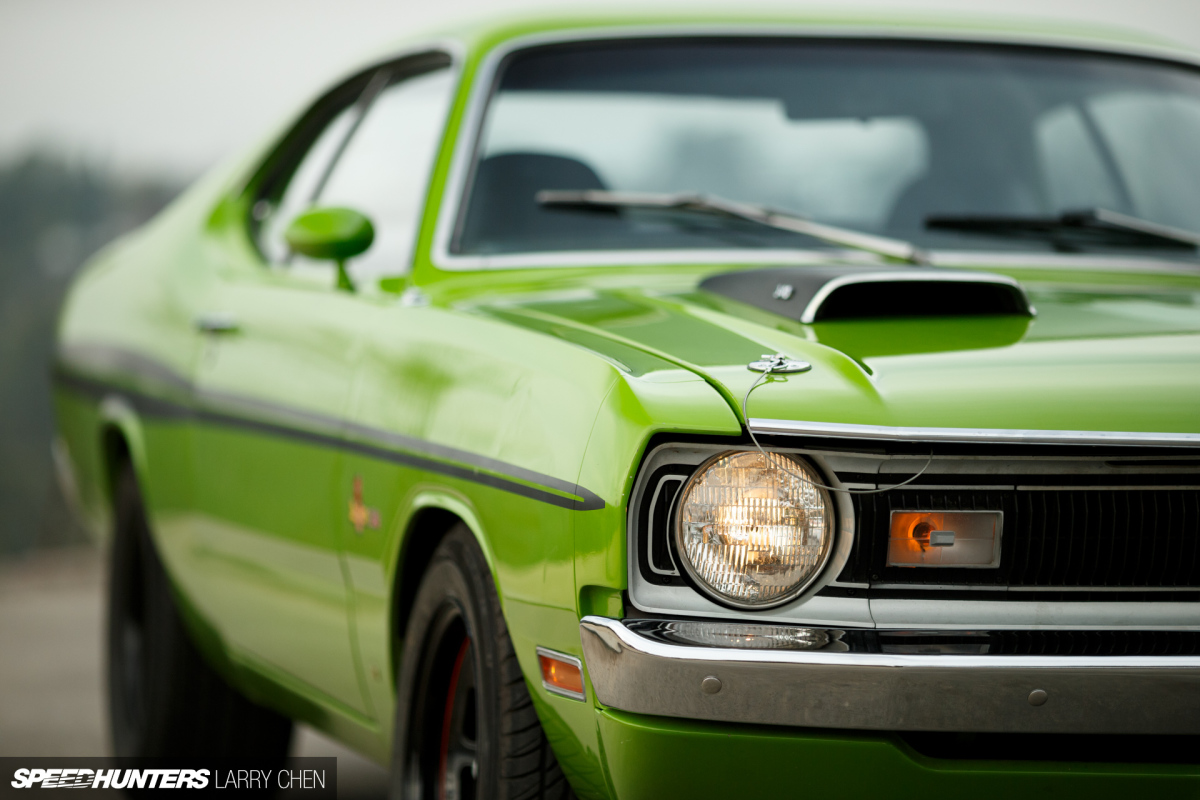 As Tony became more serious about drifting he eventually relocated to California to pursue his dreams of driving professionally. Back in Philadelphia, the Demon still sat dormant – eventually with its engine removed – for the better part of a decade.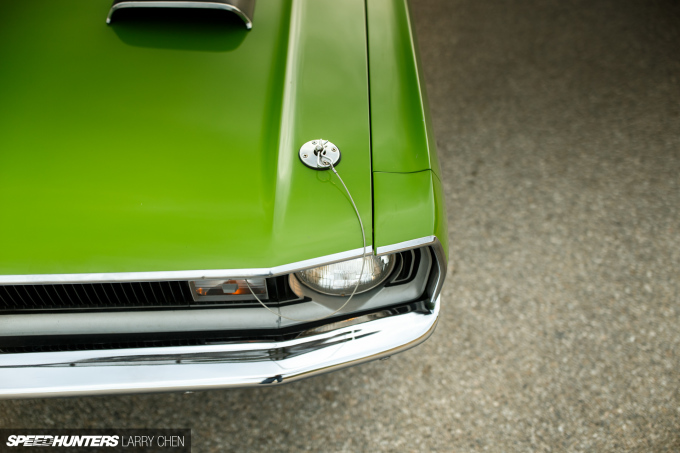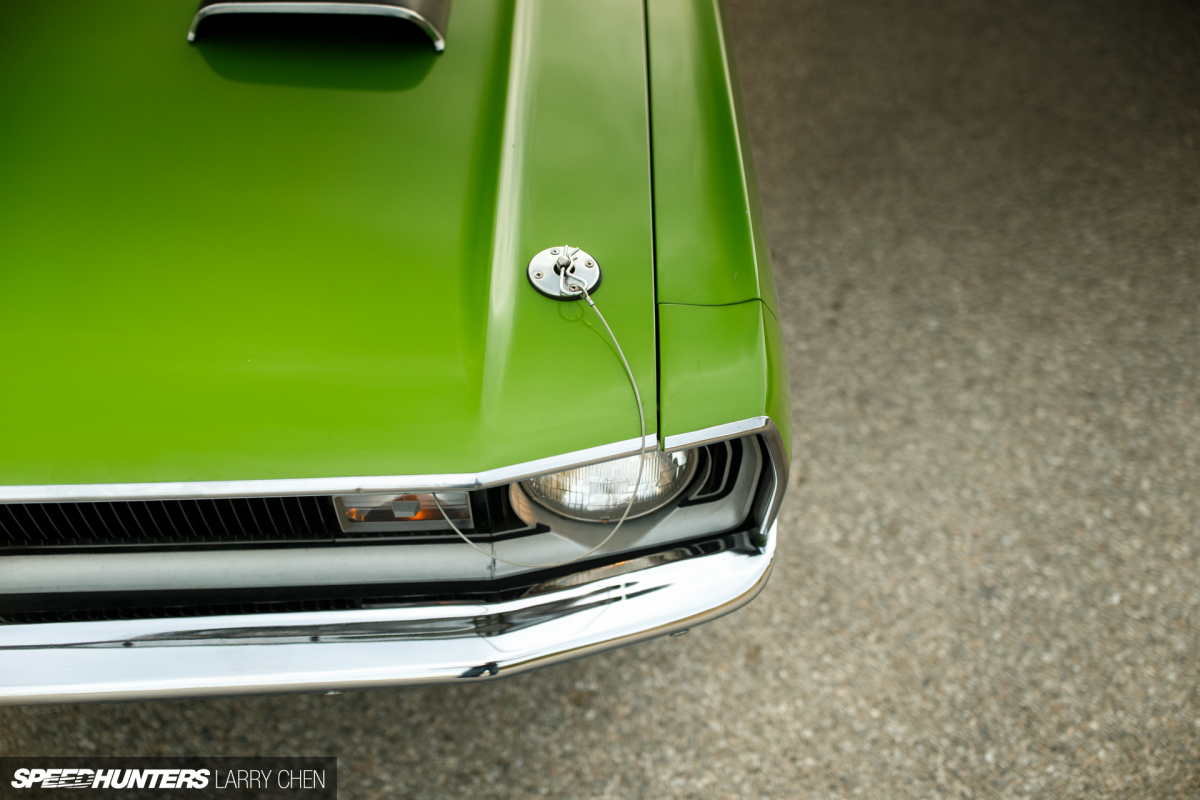 In 2012 Tony moved his drift program back to Philadelphia and this gave him some time to put the motor back in and fire it up. But that's pretty much as far as he went with it.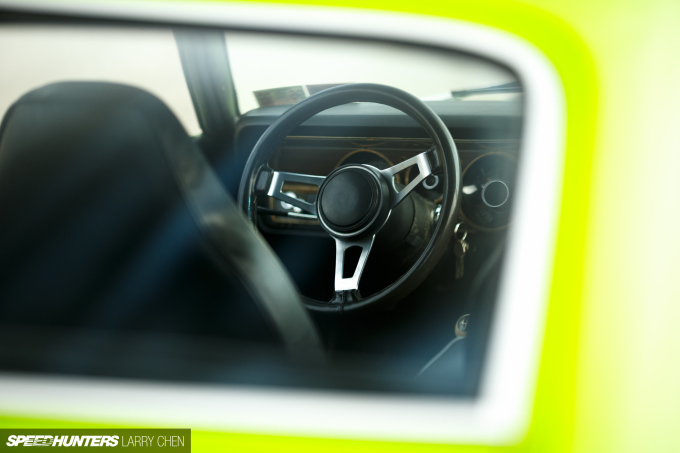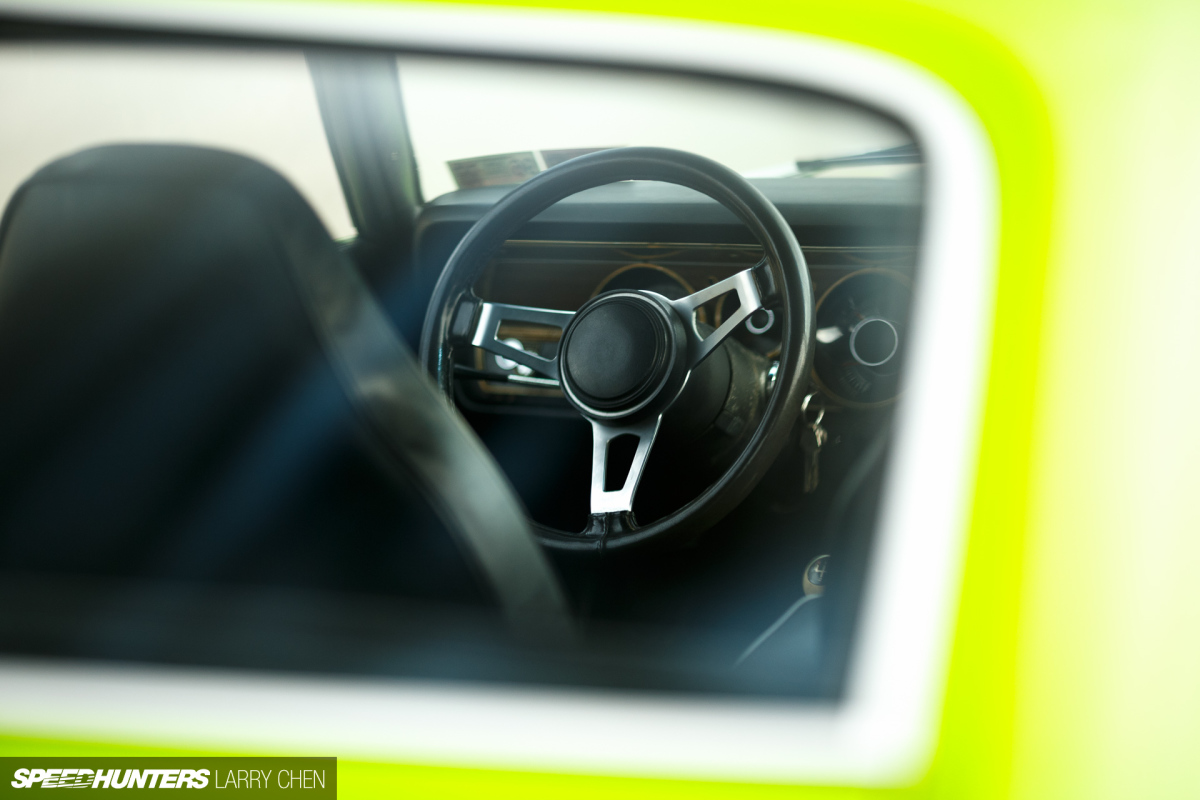 Fast forward a few years and Tony once again found himself moving to Los Angeles, this time to work as a host on Hot Rod Garage, the popular video series from Hot Rod magazine.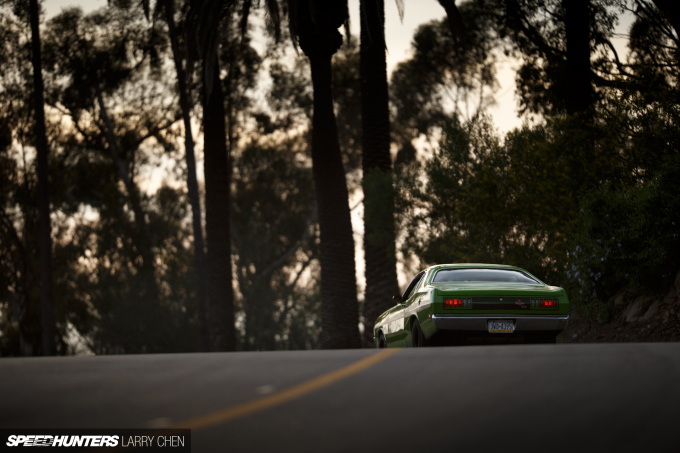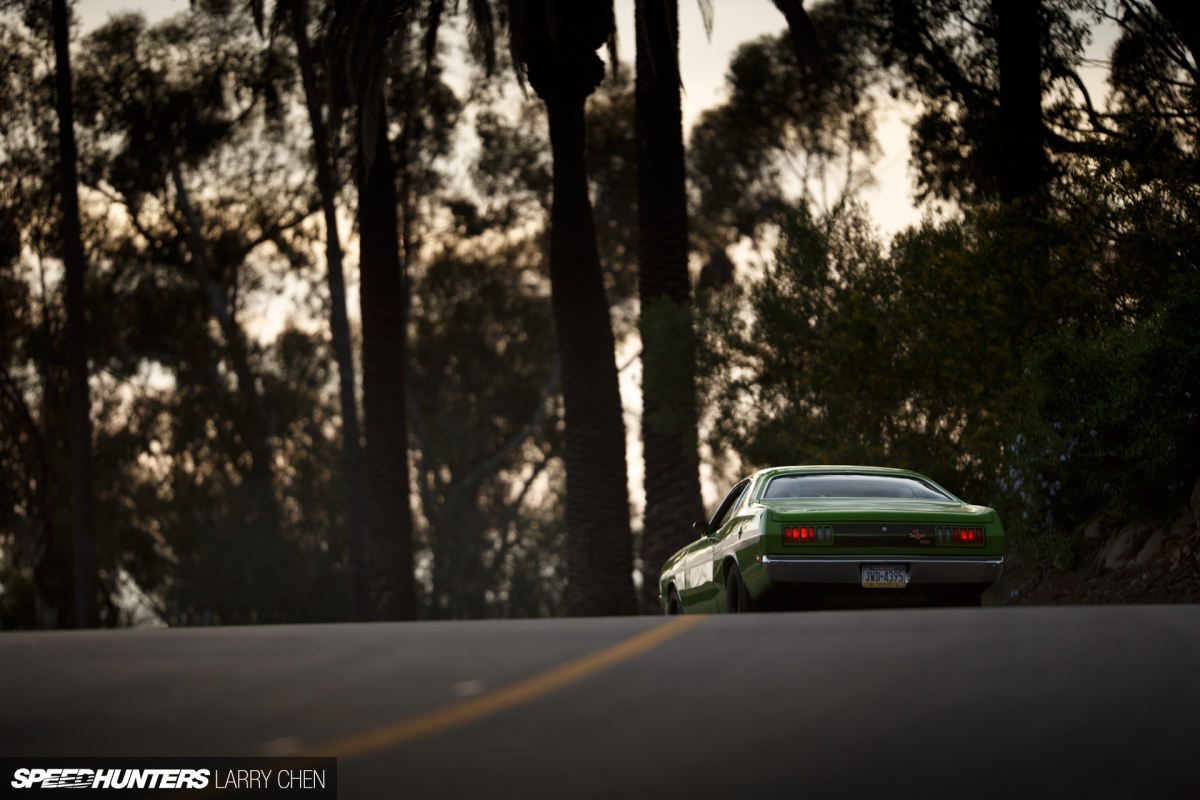 And what better car to use as a project on the show than the Demon. After so many years, the old Mopar would finally be getting the attention it deserved.
The Big Rebuild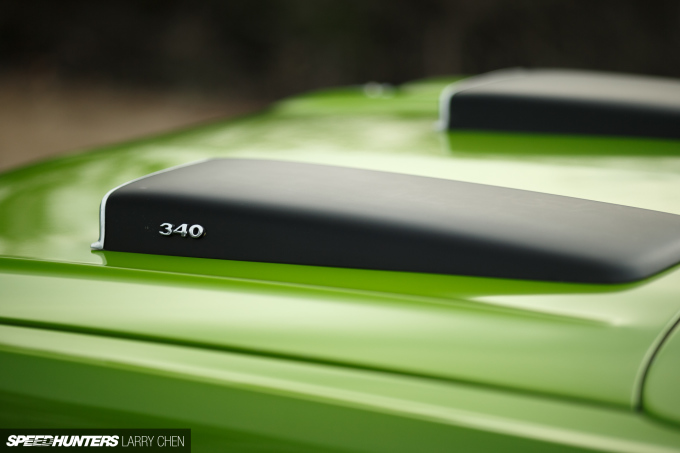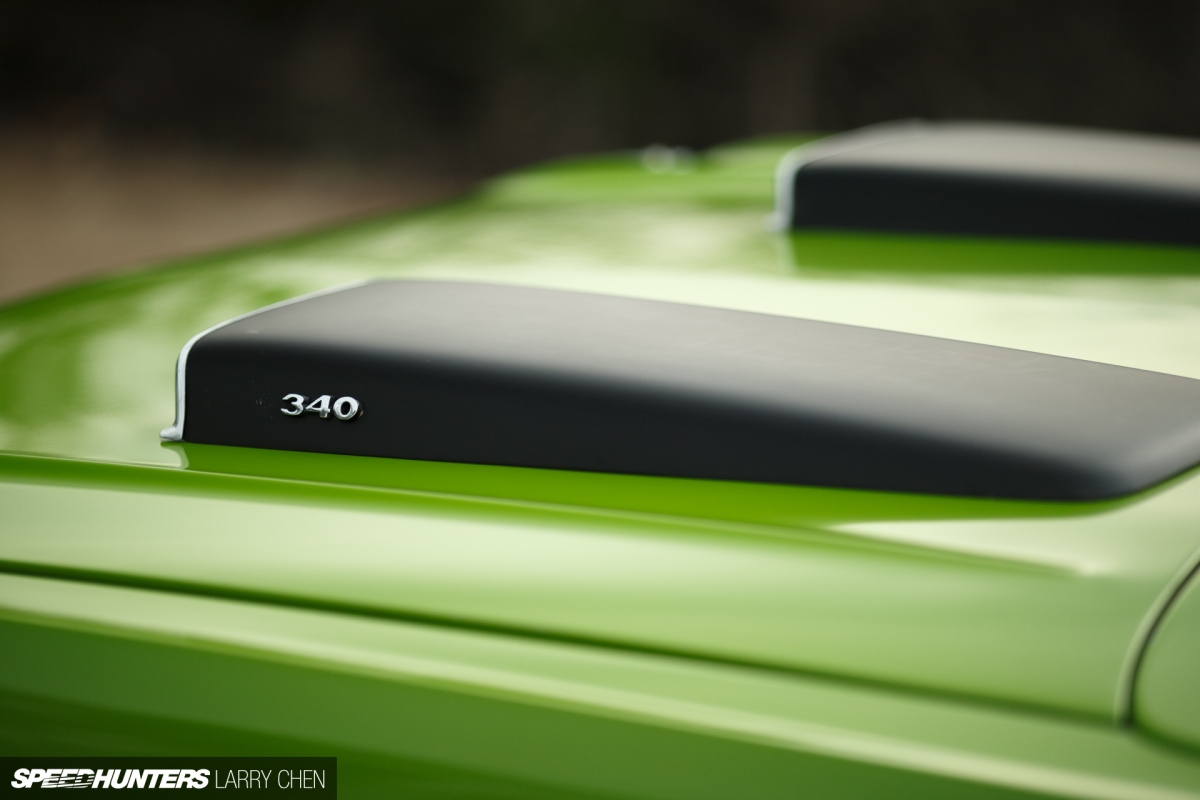 Tony hauled the car across the country to Los Angeles last summer, and soon it was time to breathe some new life into the Dodge. The first order of business would be to get it running again, with the plan to show how to refresh an engine that hasn't run for a long time.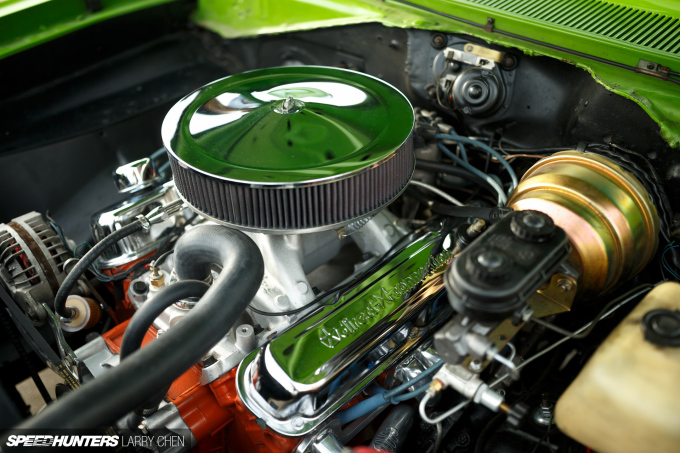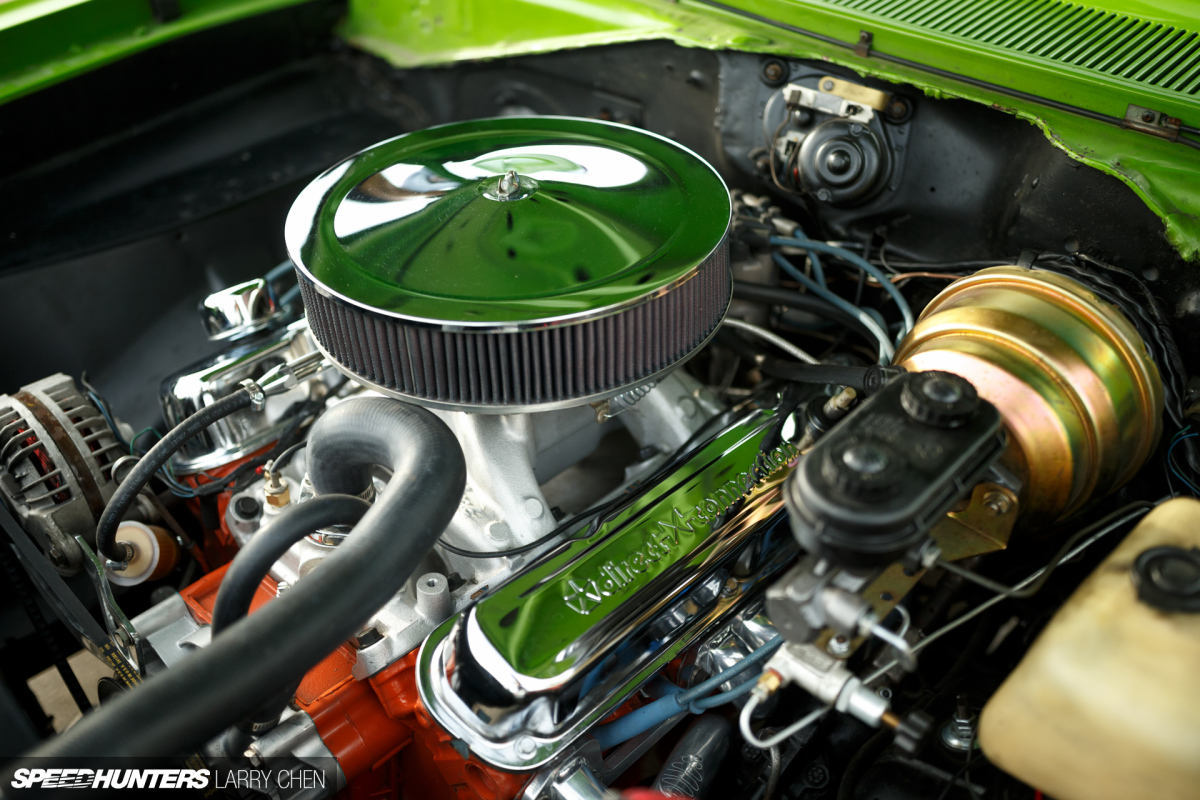 Unfortunately, things didn't quite go to plan though. After the initial fire up the engine seemed okay, but after break-in an oiling problem seized up the entire motor. Because this was an original numbers-matching 340, Tony didn't want to destroy the block or swap the motor out for something else. At the recommendation of Moto IQ's Mike Kojima, Tony went to Engine Supply in Santa Ana for a full rebuild.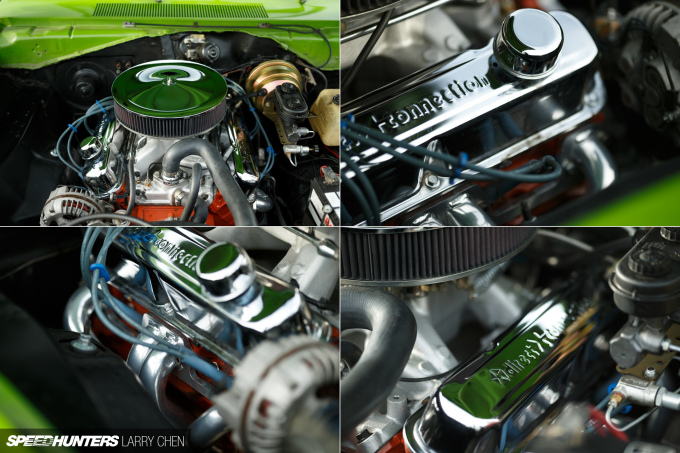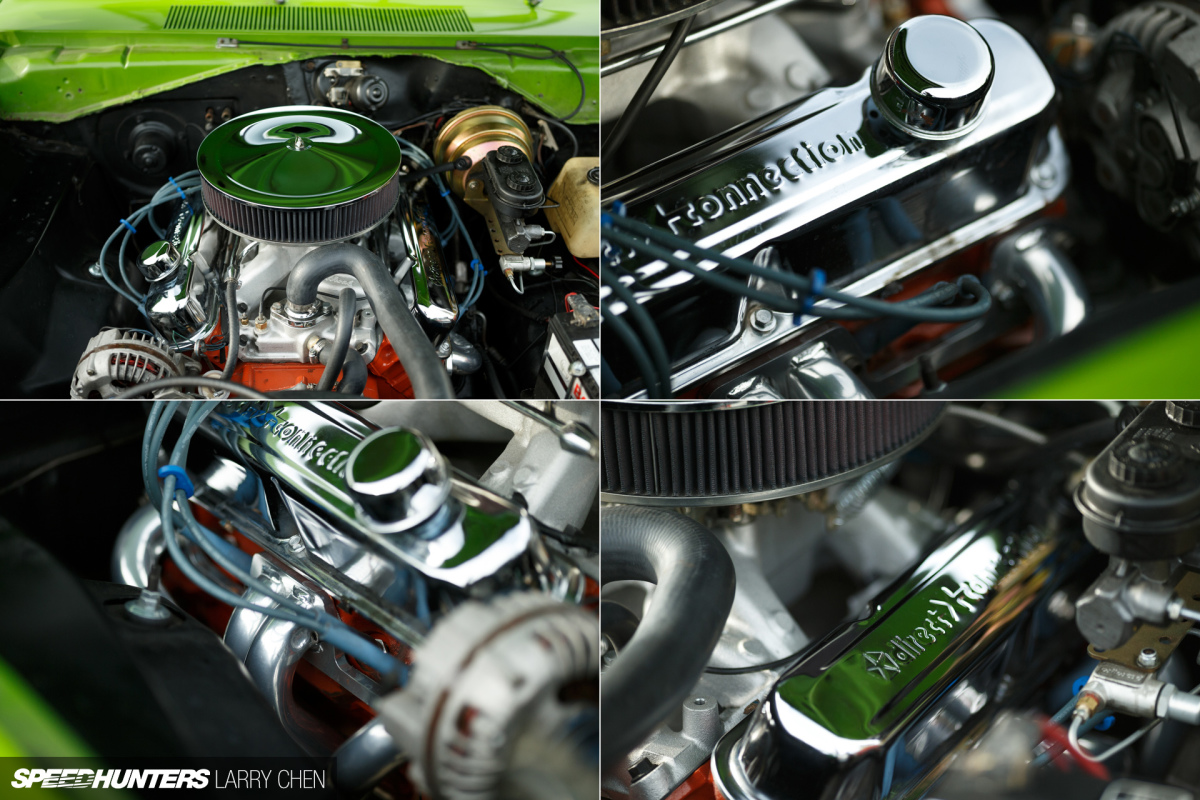 The plan was never to go crazy with the motor, and with some basic cam, intake and exhaust upgrades the little small block is now putting out about 300hp and 325lb-ft of torque to the wheels. And it sounds just perfect while doing it.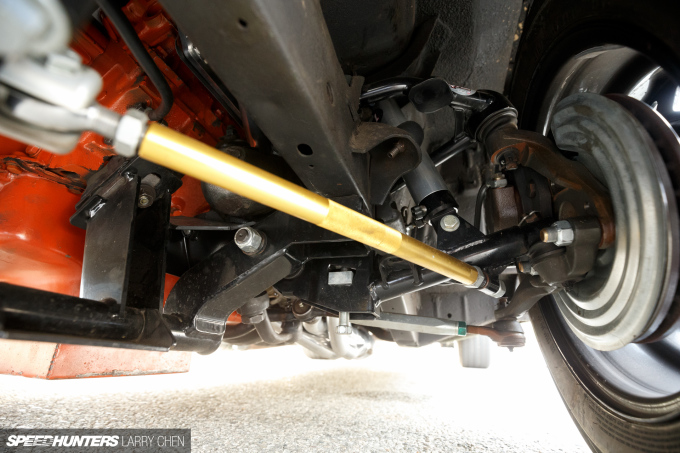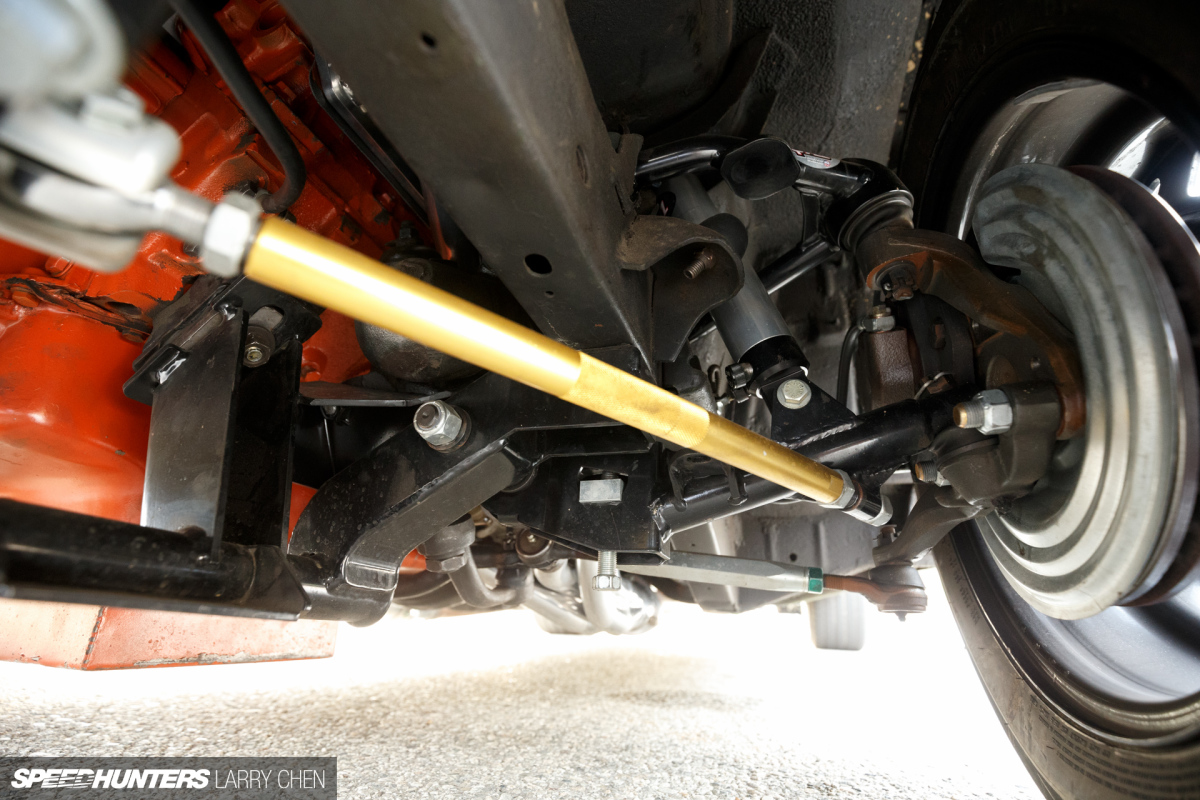 It was the same story underneath. Tony wanted to improve the handling of the Demon but he didn't want to chop up the frame, so he went with a full bolt-in subframe and rear suspension setup from QA1 to replace the ageing factory equipment.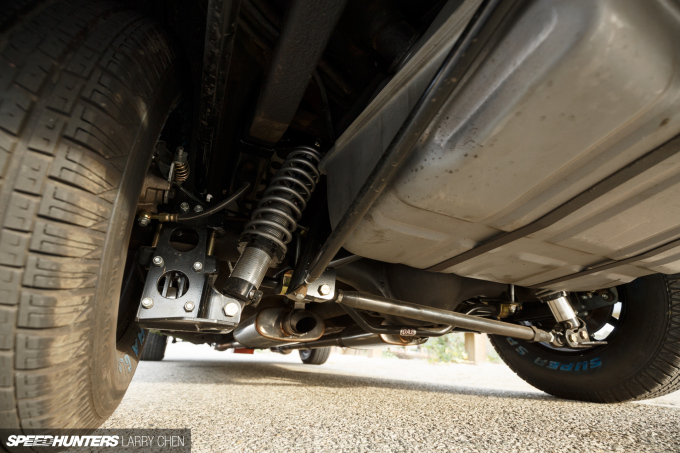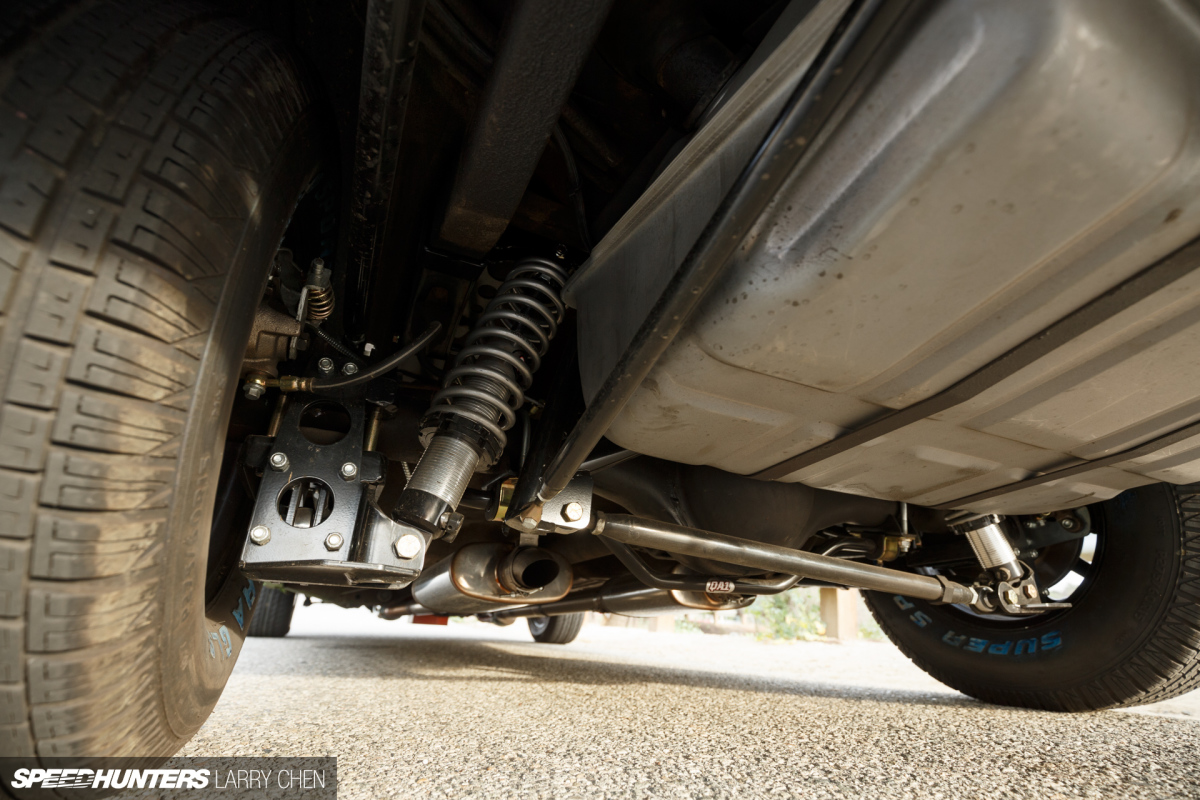 In addition, the brakes were also upgraded to large bolt pattern discs on all four corners with a 3.91 Sure Grip rear end putting the 340's power to the pavement.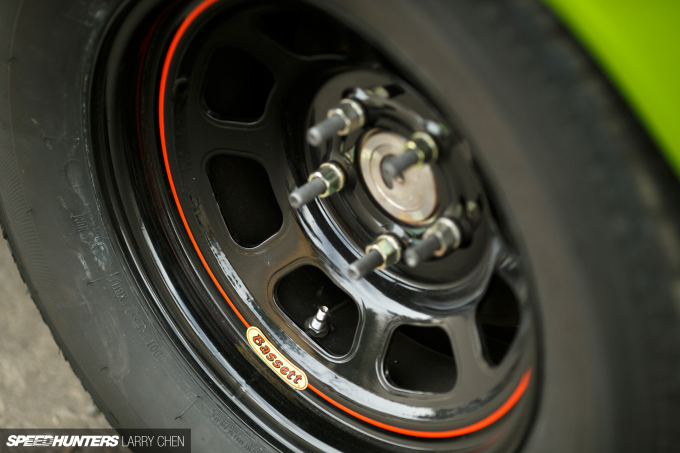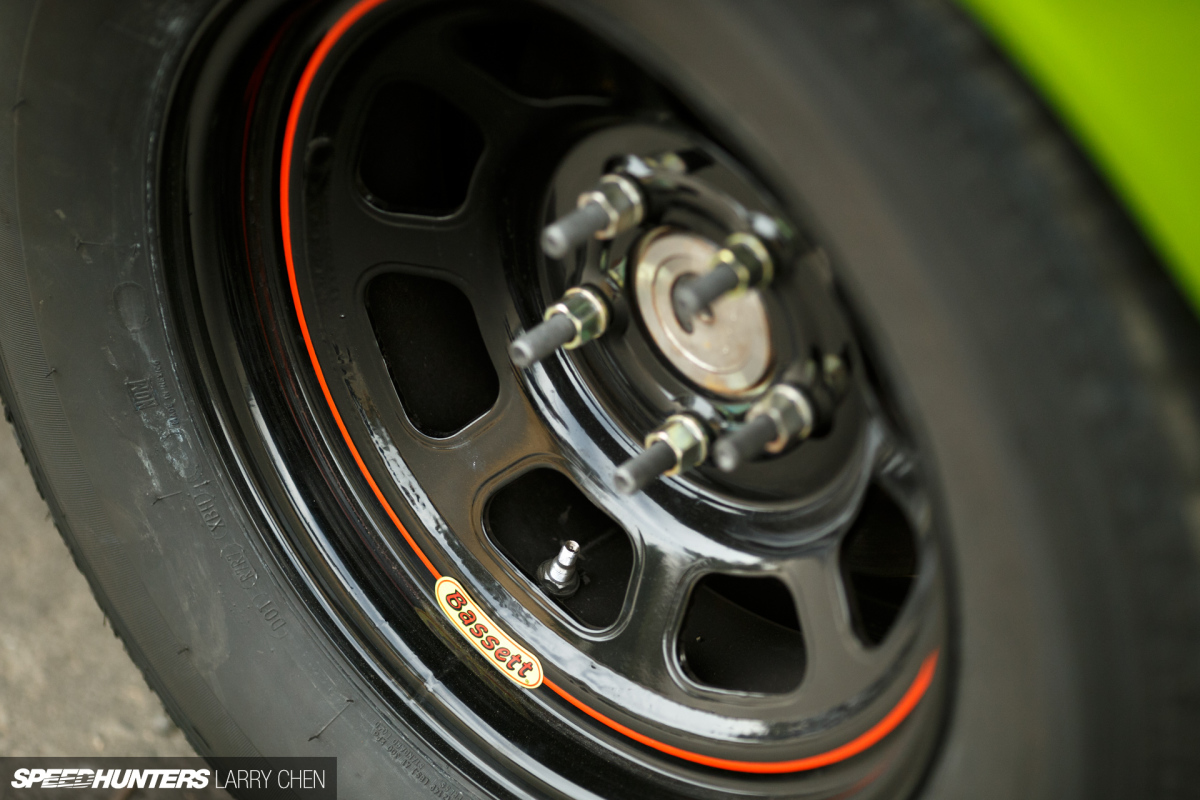 The wheels are Basset NASCAR-style D-Holes, 15×7-inch up front and 15×8-inch in the rear with Falken tires all around.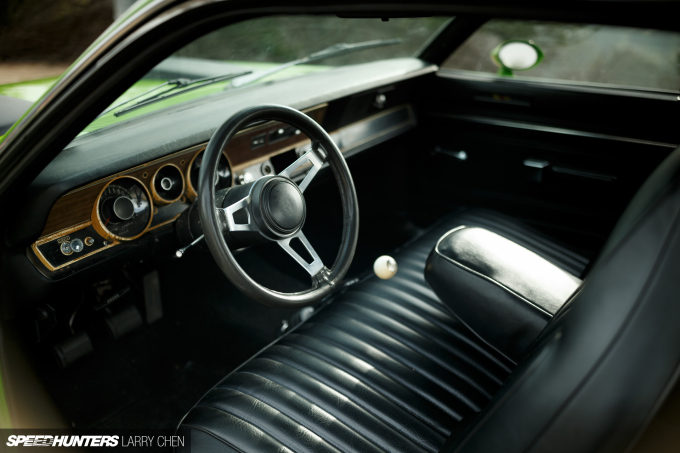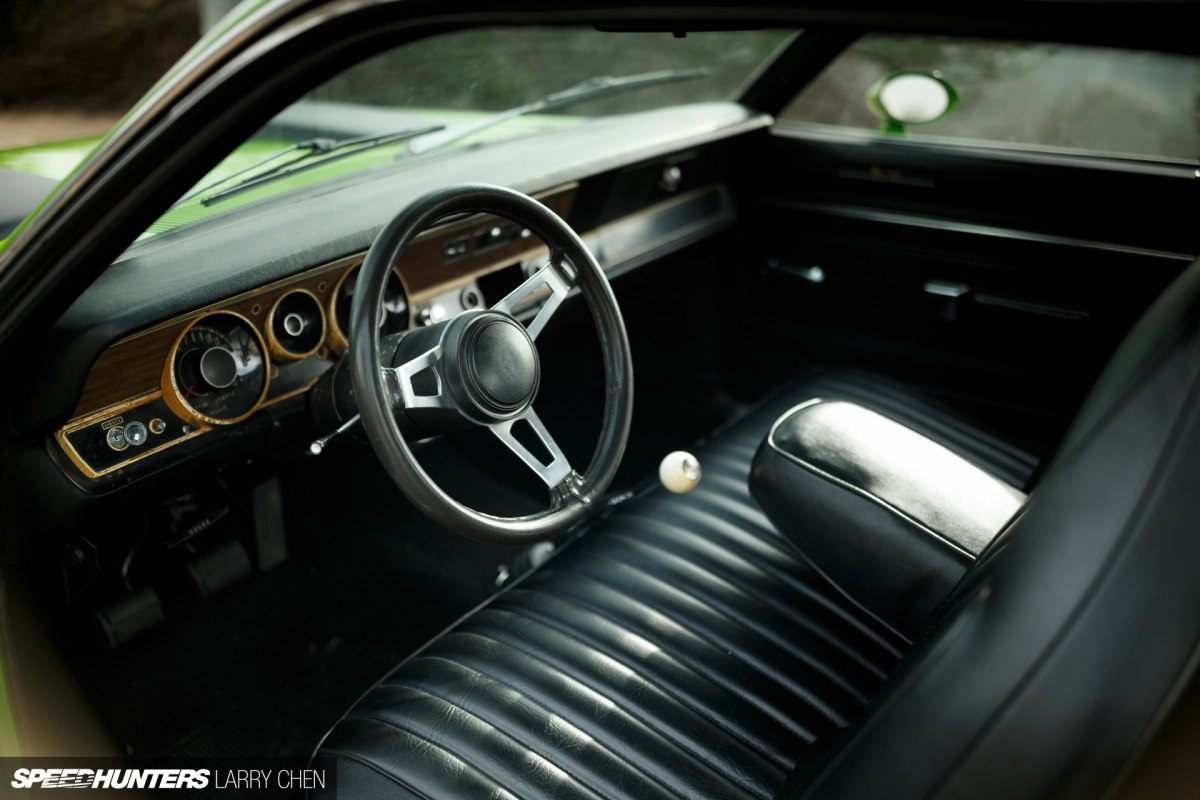 While Tony's Demon is certainly no show car, he says he loves the way the old Dodge mixes sports car performance with that rowdy V8 muscle car feel.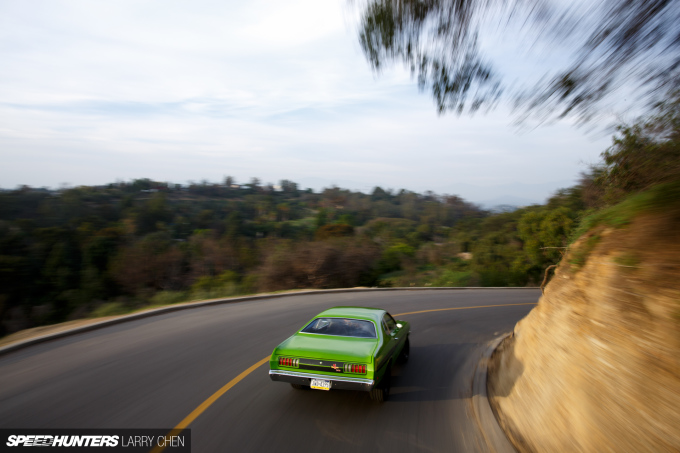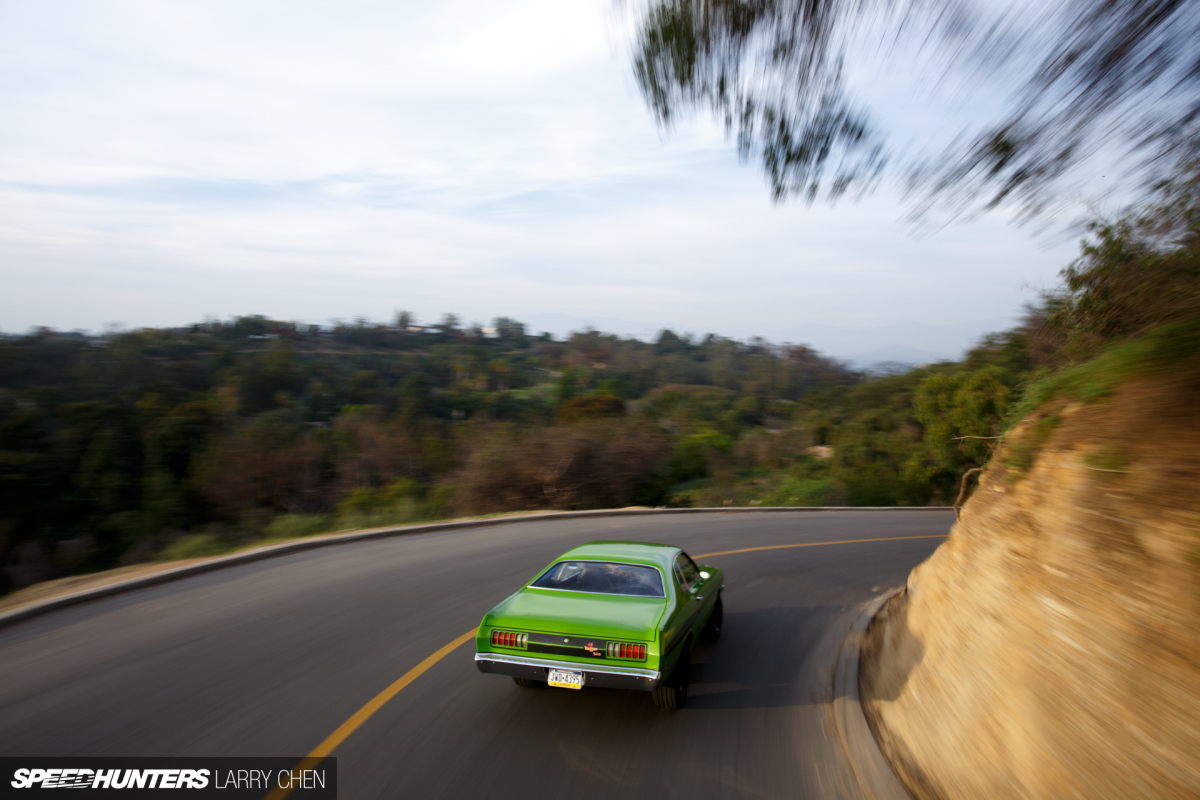 It goes without saying that there's plenty of inspiration here for my own Mopar A-Body build, and I've been watching Tony's adventures with great interest. I can't wait to see what happens next.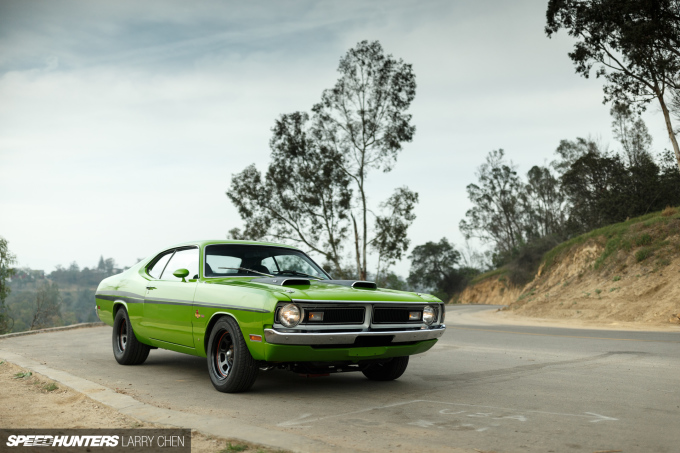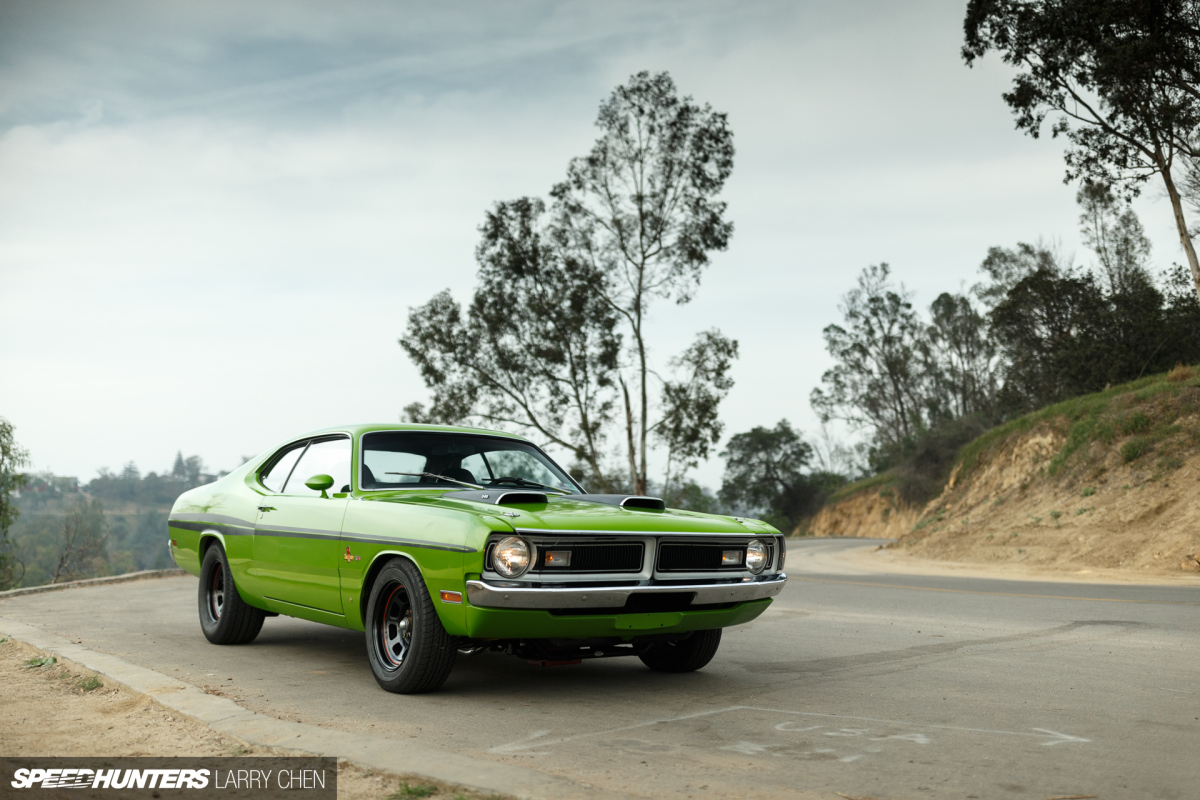 Not bad for a first car, eh?
Mike Garrett
Instagram: japanifornia_media
mike@speedhunters.com
Photos by Larry Chen
Instagram: larry_chen_foto
larry@speedhunters.com
Cutting Room Floor