Am I the only one who thinks modern-day Mercedes-Benz models like the S-Class have lost a certain 'something' that the cars that preceded them had? I don't even know why that is to be honest, as a new black AMG-enhanced S-Class with tinted windows is as imposing as imposing metal can get.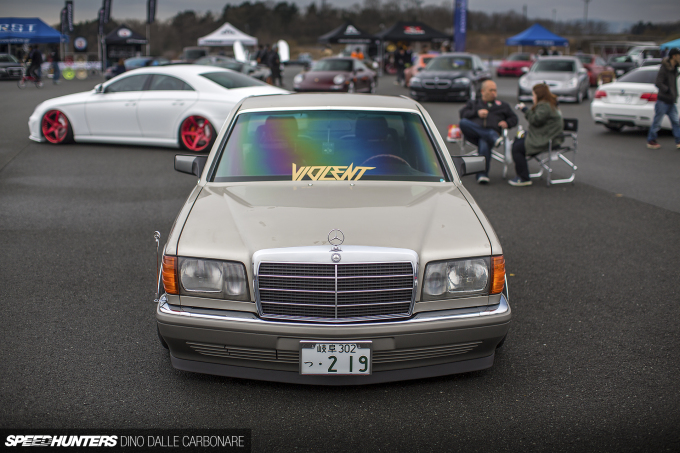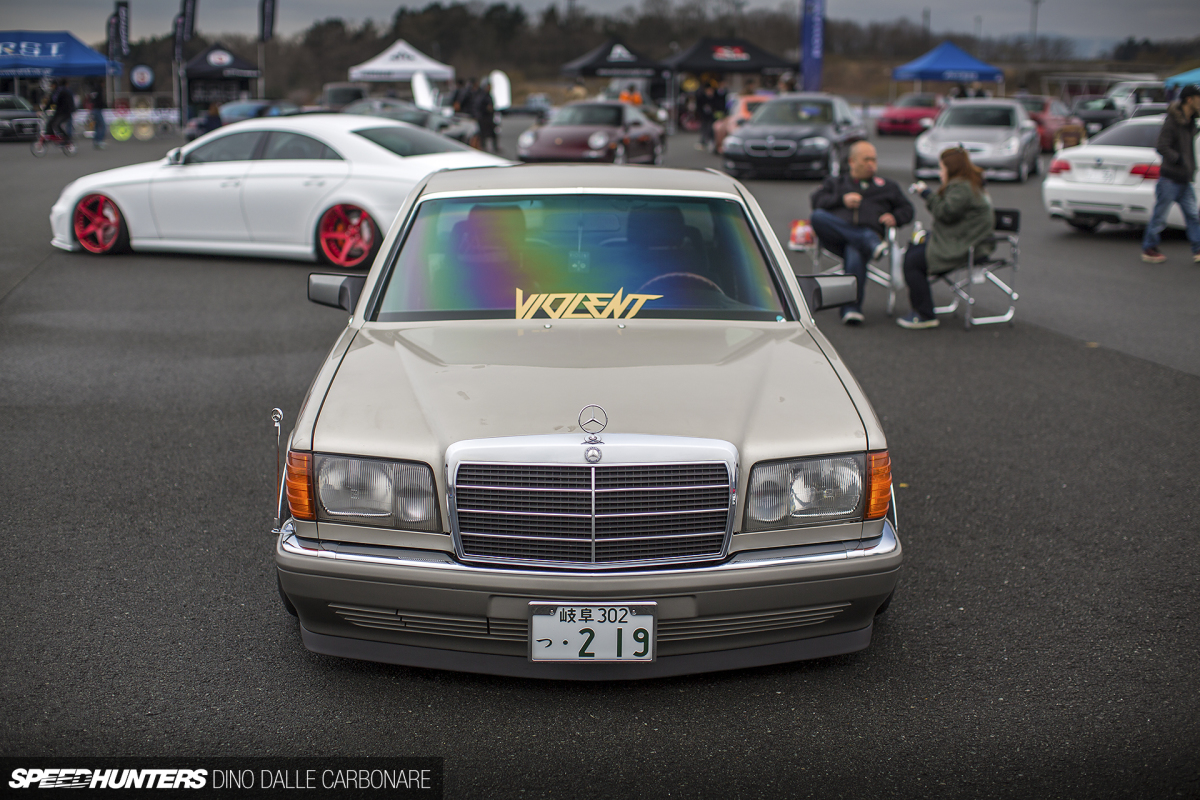 But something like that still doesn't have the sort of presence the W126 generation had. While it was in production between 1979 and 1991 (damn, it almost sounds like the R35 GT-R!), it was the limo to have if you wanted to travel in comfort, and it became an instant hit with the wealthy, irrespective of whether their money was made legitimately or not.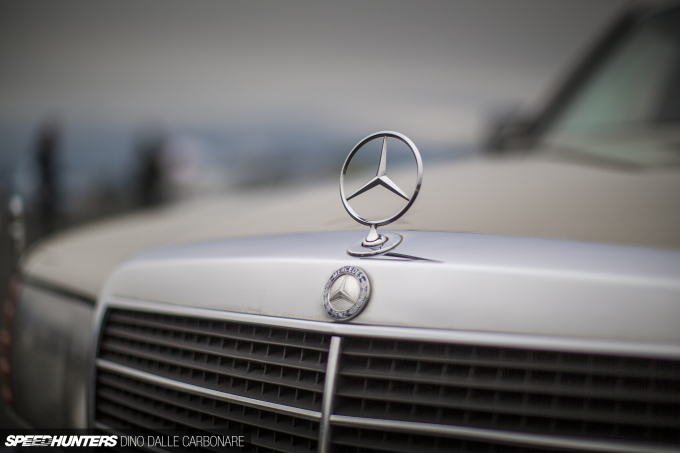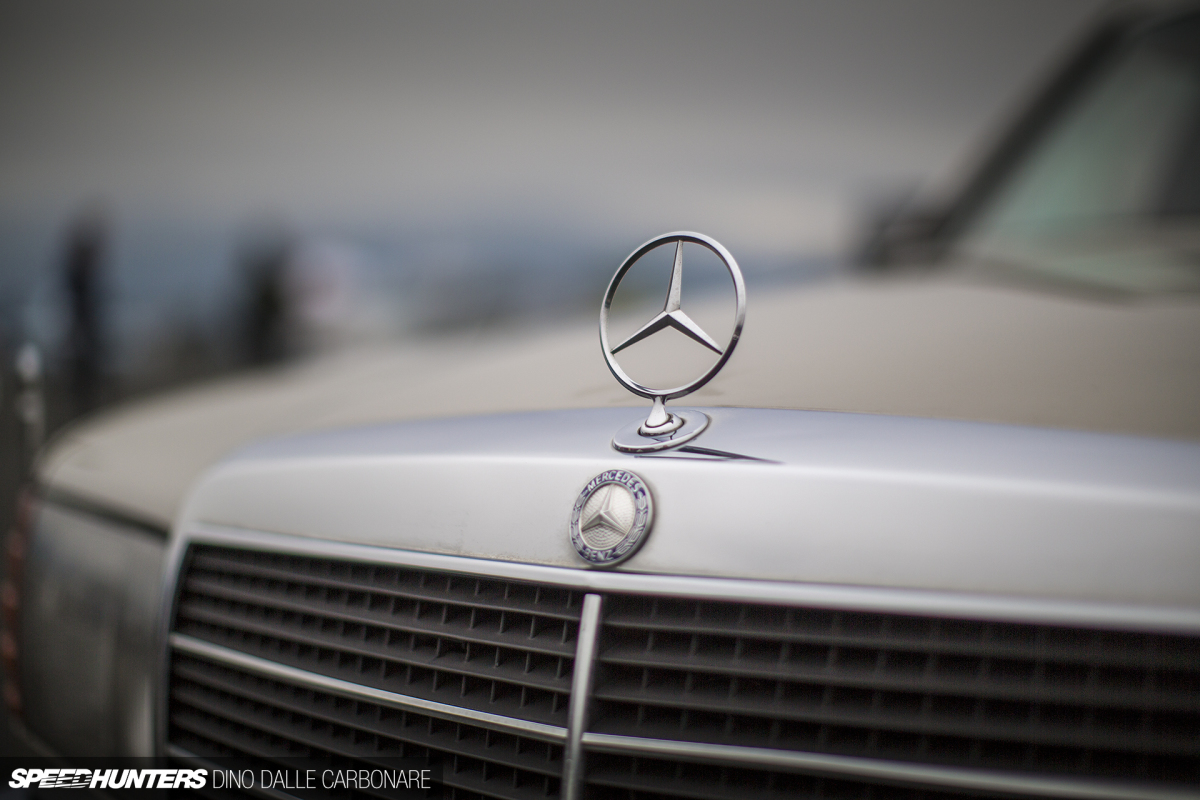 As it's aged, the W126 has kept that aura. It's a relic from those years of excess that were the '80s, but one that has stood up to the test of time; it still has an air of intimidation about it. Being built like a tank helps, of course.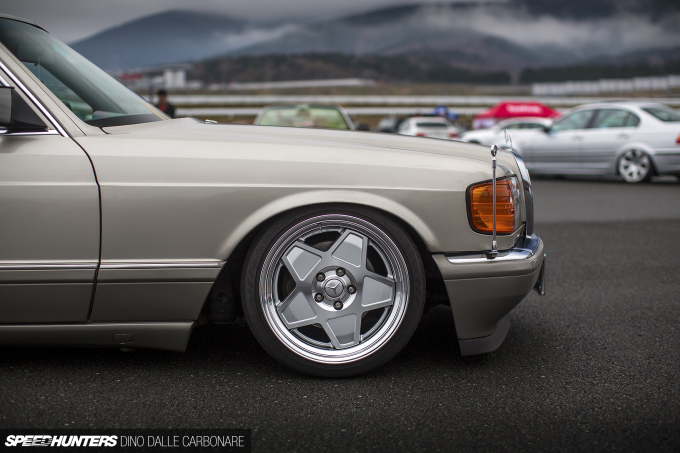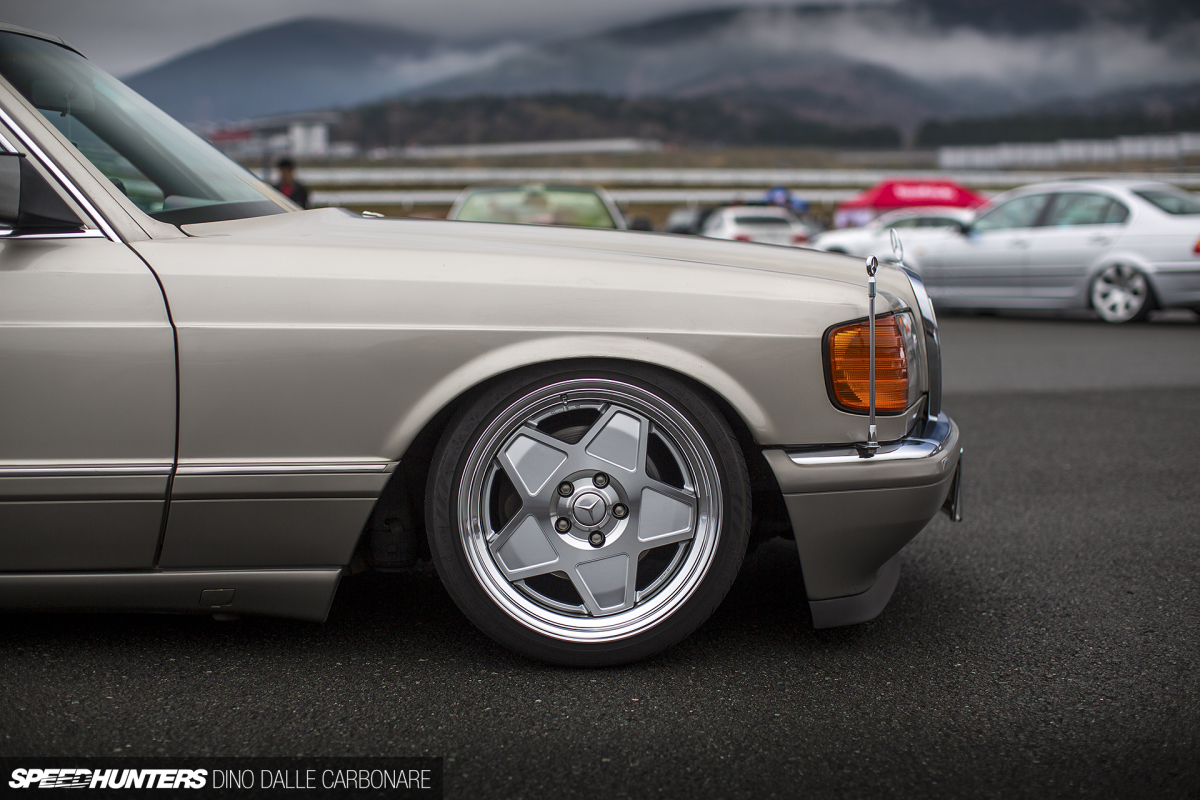 The recent Track & Show event wasn't the first time I've come across this particular car; I saw it late last year at Stance Nation in Odaiba, when it was rolling on a different set of wheels.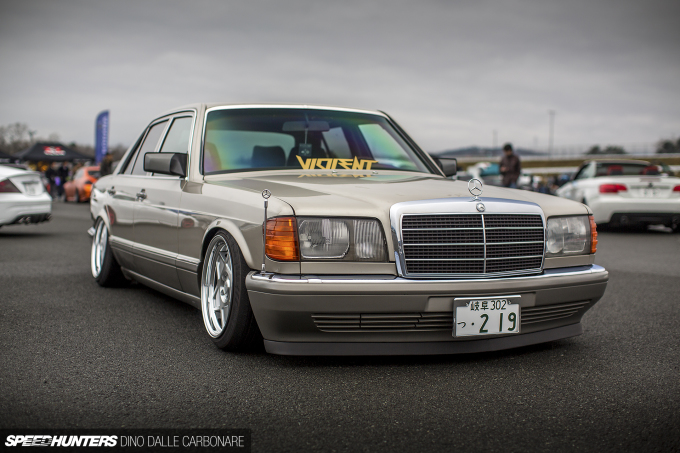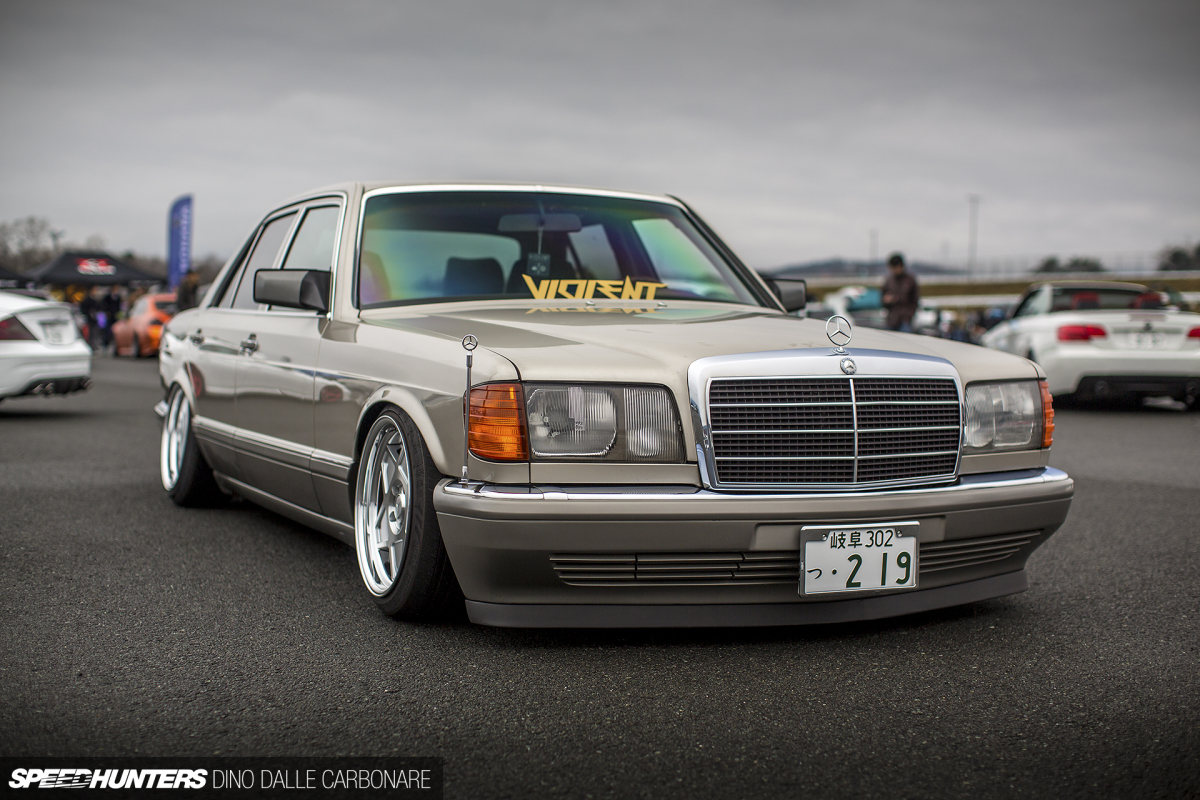 But now this badass S-Class, which any self-respecting Yakuza boss would be proud to be driven in, sits on a set of 5-spoke Work rims.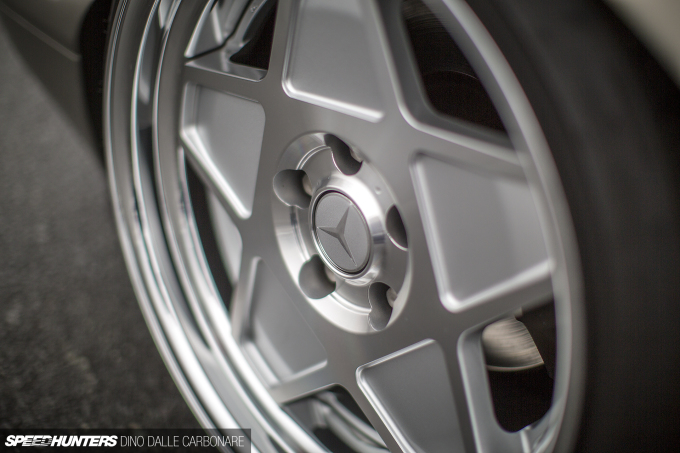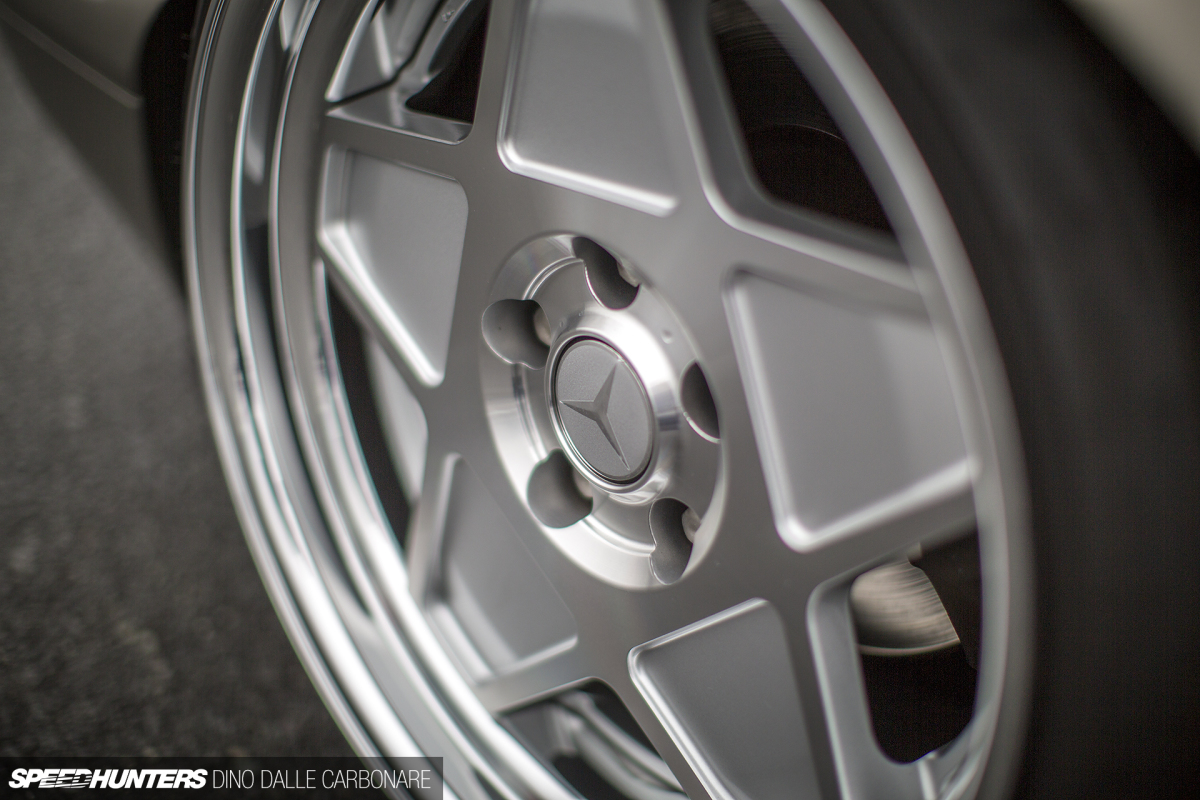 The Ferrari F40 design is a tried and tested one, and this Seeker SX interpretation strangely fits the old Benz down to a tee.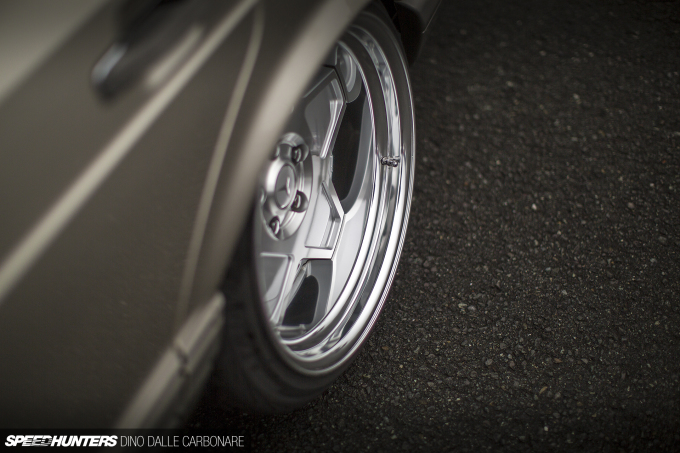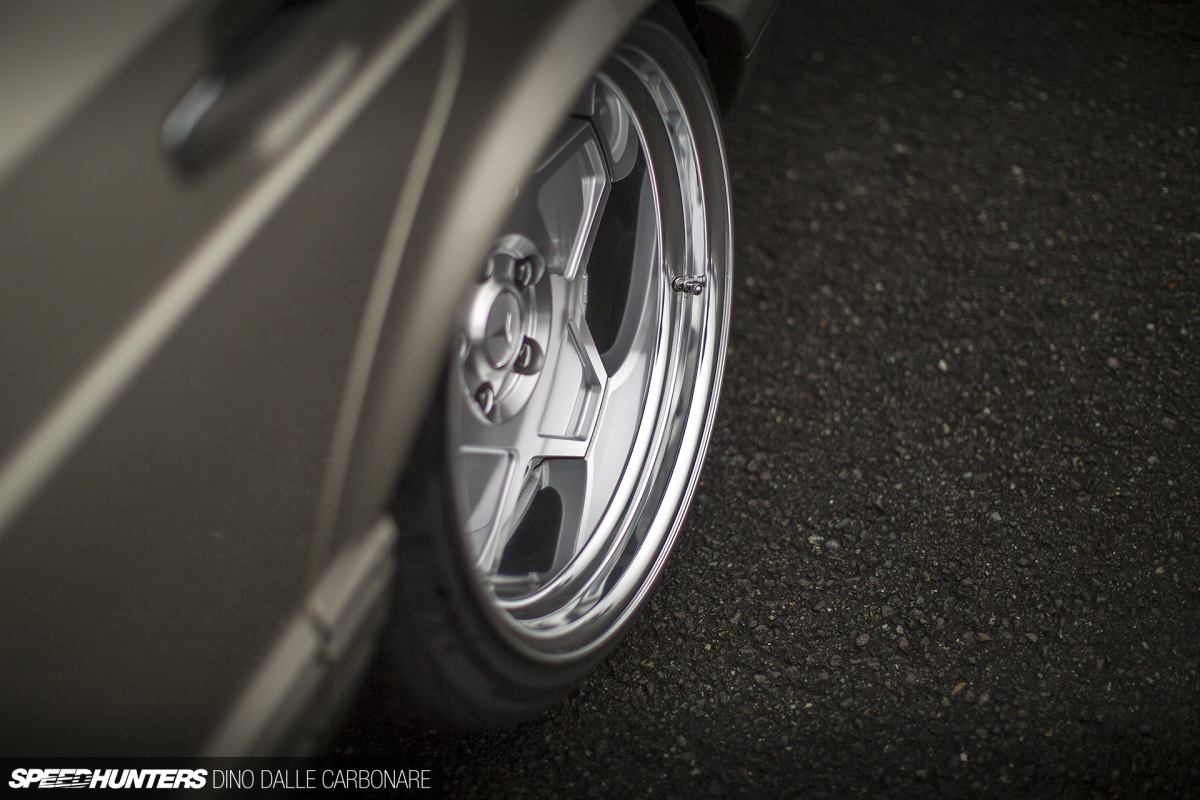 The rear SXs run a much deeper dish as they tuck nicely into the rear arches. It's a nice thing that Mercedes' designers even worked a little flared section into the radius of the arches – almost like they knew what people would be doing with the car more than 30 years after its conception.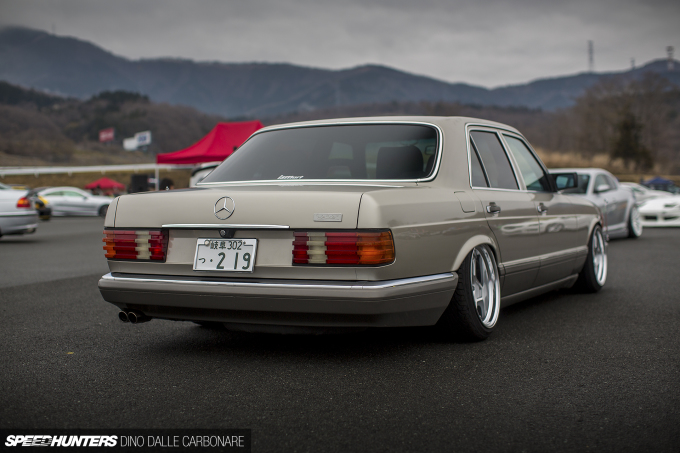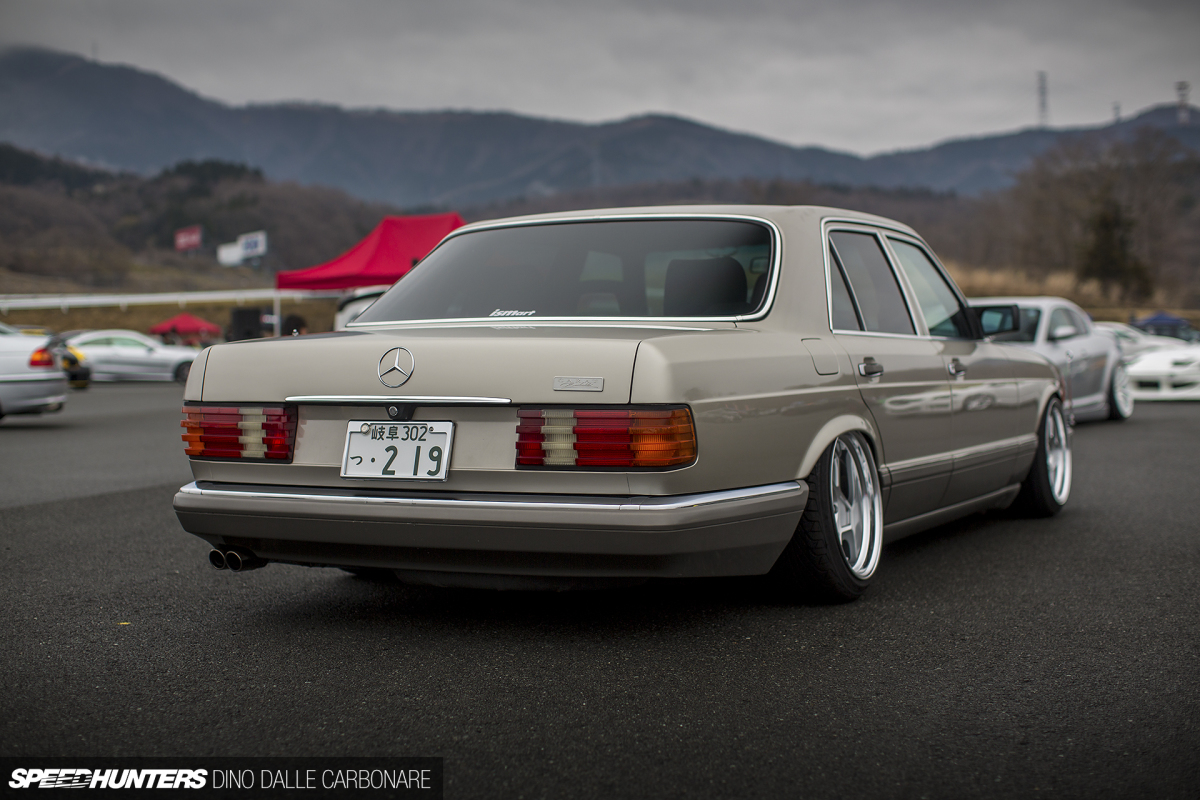 The owner has done the very Japanese thing when it comes to the exhaust too: a straight-through system. The sound from the 2.8L straight-six is more akin to a Kaido Racer Cresta than any Benz I've ever heard.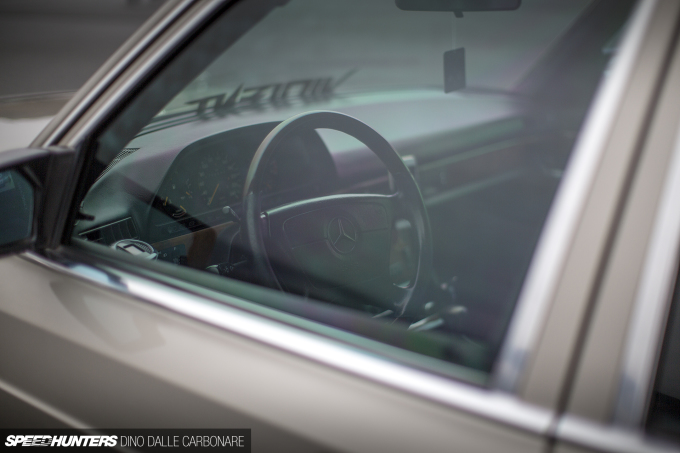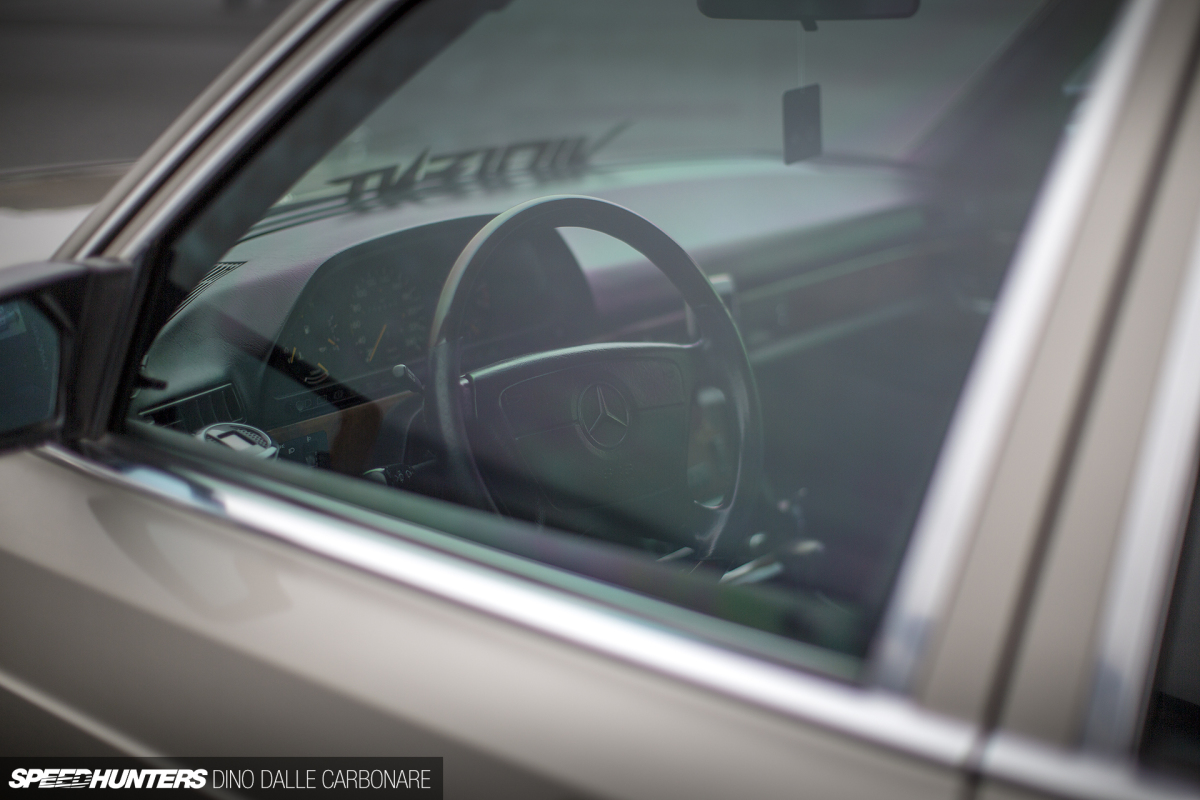 But for me, aside from the few modifications, the best thing about this big-body Merc' is that it otherwise presents in beautiful original condition.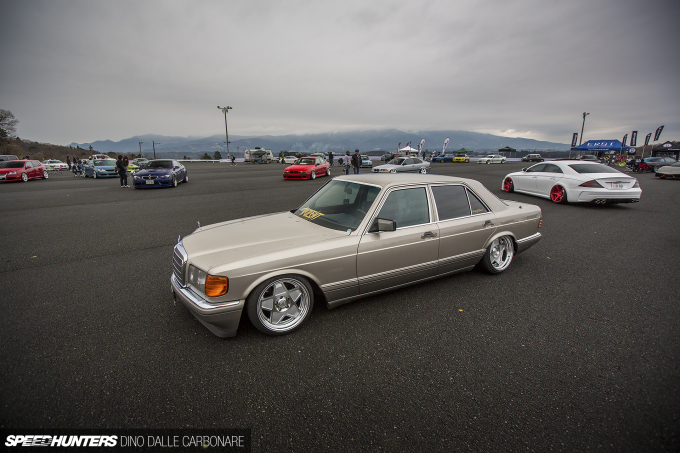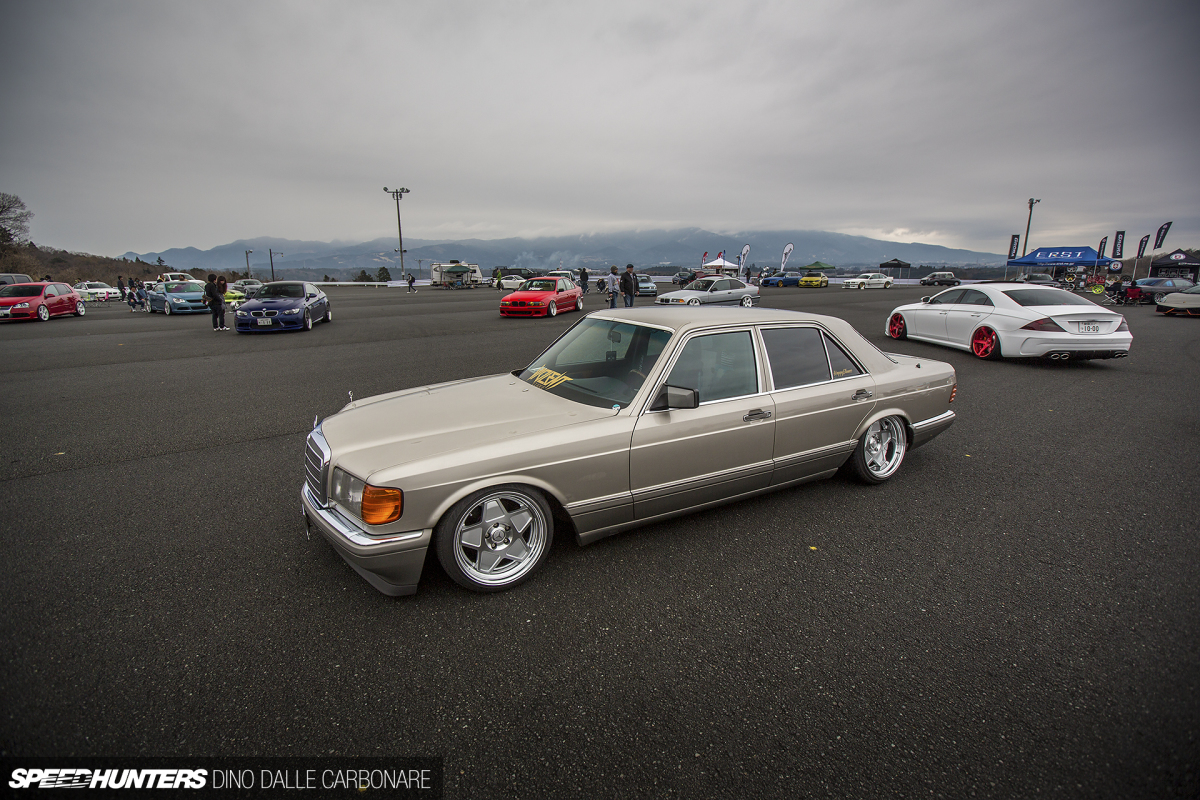 So what do you think? Just imagine seeing this thing slowly crawling towards you down a dark Shinjuku backstreet!
Dino Dalle Carbonare
Instagram: speedhunters_dino
dino@speedhunters.com