Changing Places
It's been about five years since I attended my first Dubshed event, which was then located in the heart of Belfast, Northern Ireland. It really captured my heart; the sprawling show was spread throughout the grounds of King's Hall, with several huge areas that you had to explore. Cars were tucked away in different buildings, some obvious and some easy to miss.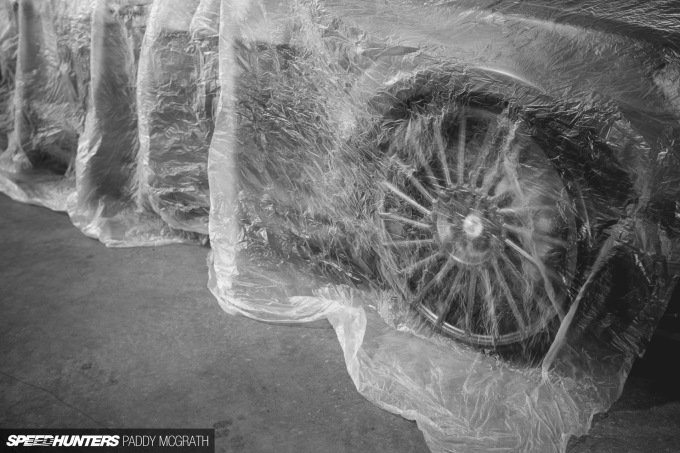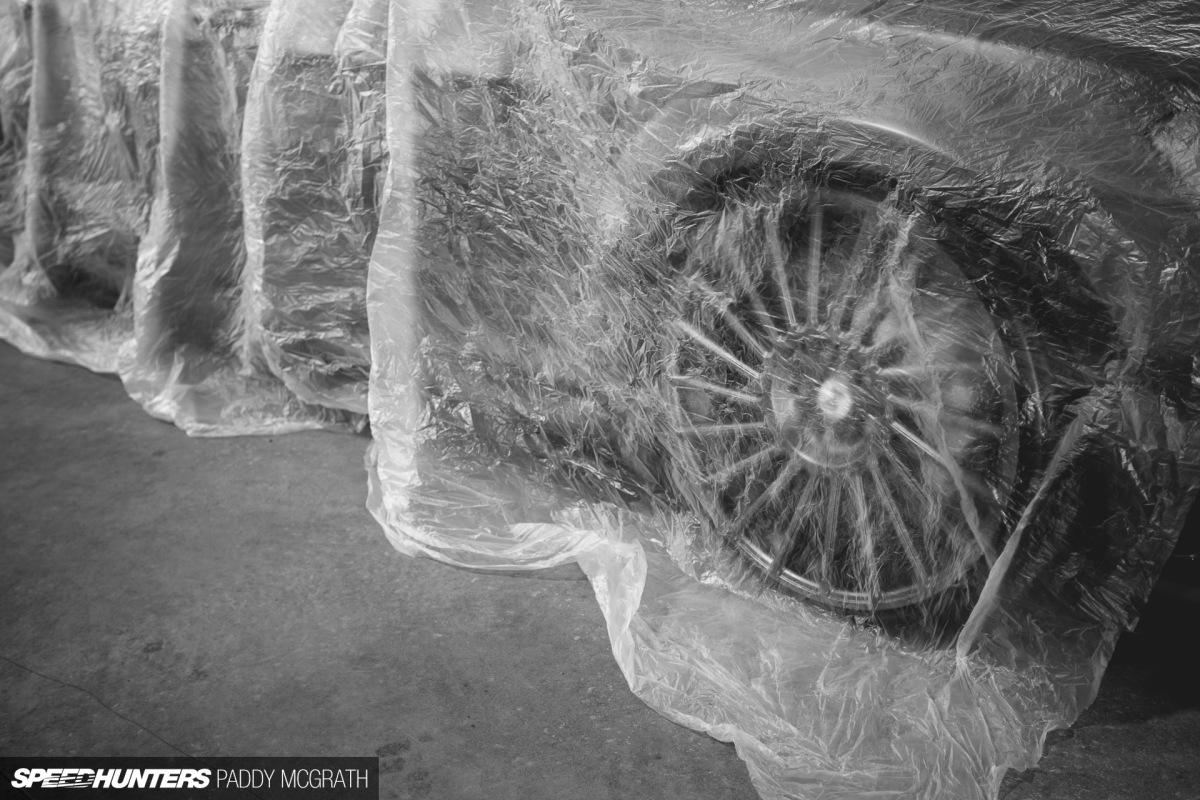 But in the years that followed, with the global financial crisis at full swing the quality at the show seemed to fall away. It was the same thing at the majority of shows around the world, but credit to GTINI, the organisers of Dubshed – they somehow managed to make the show happen every year.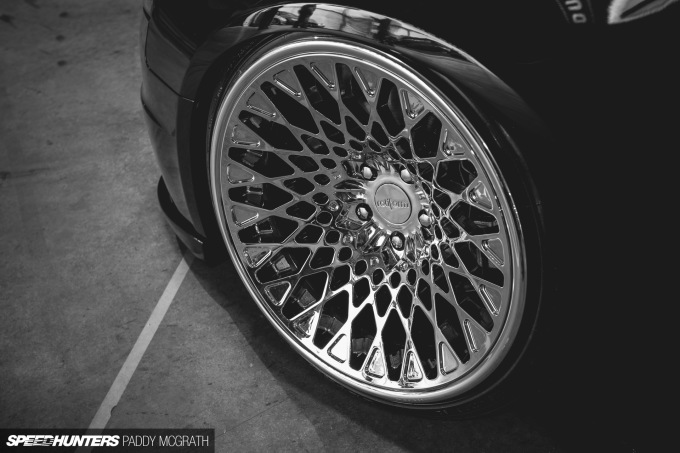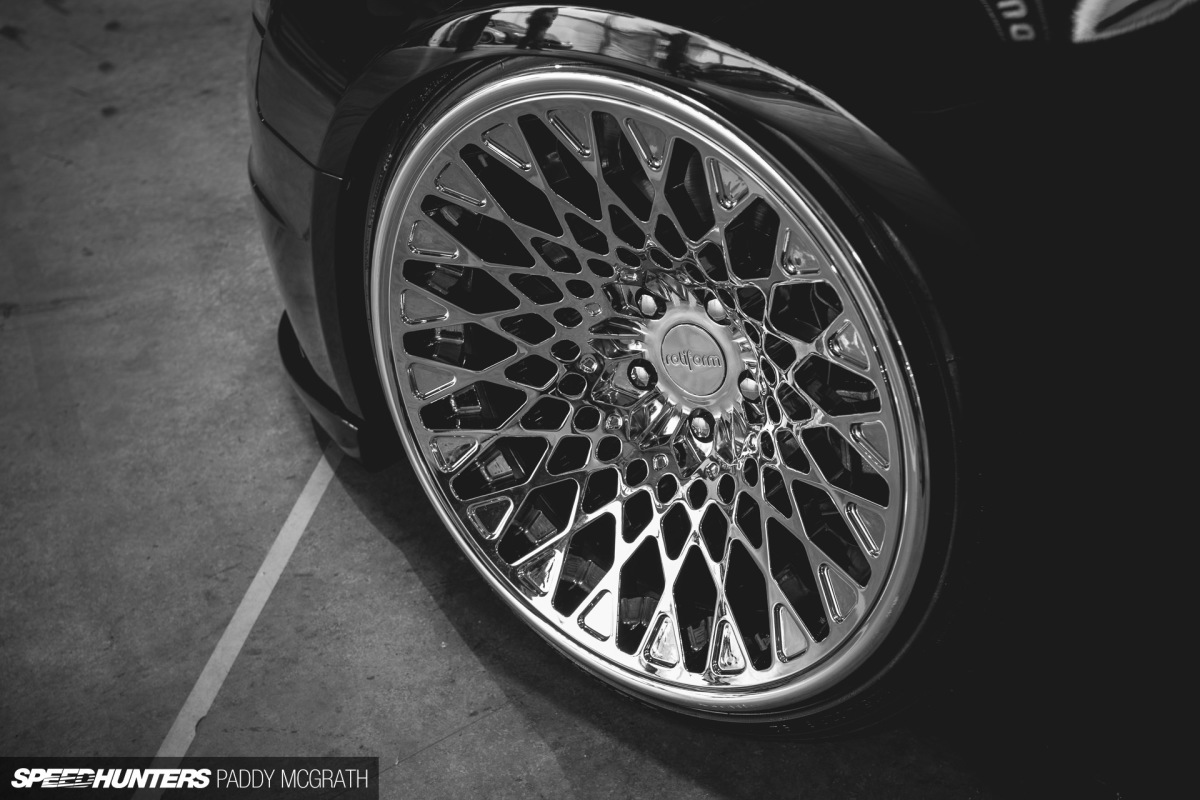 I always felt though that the event never quite lived up to the excitement I felt that first time. That's a completely subjective marker to judge something by, I know.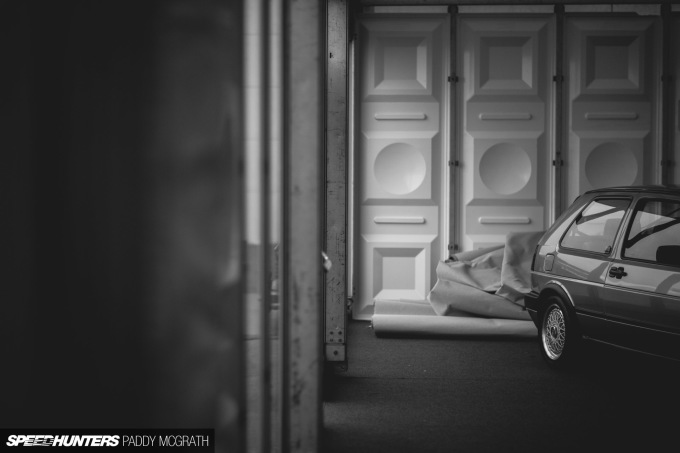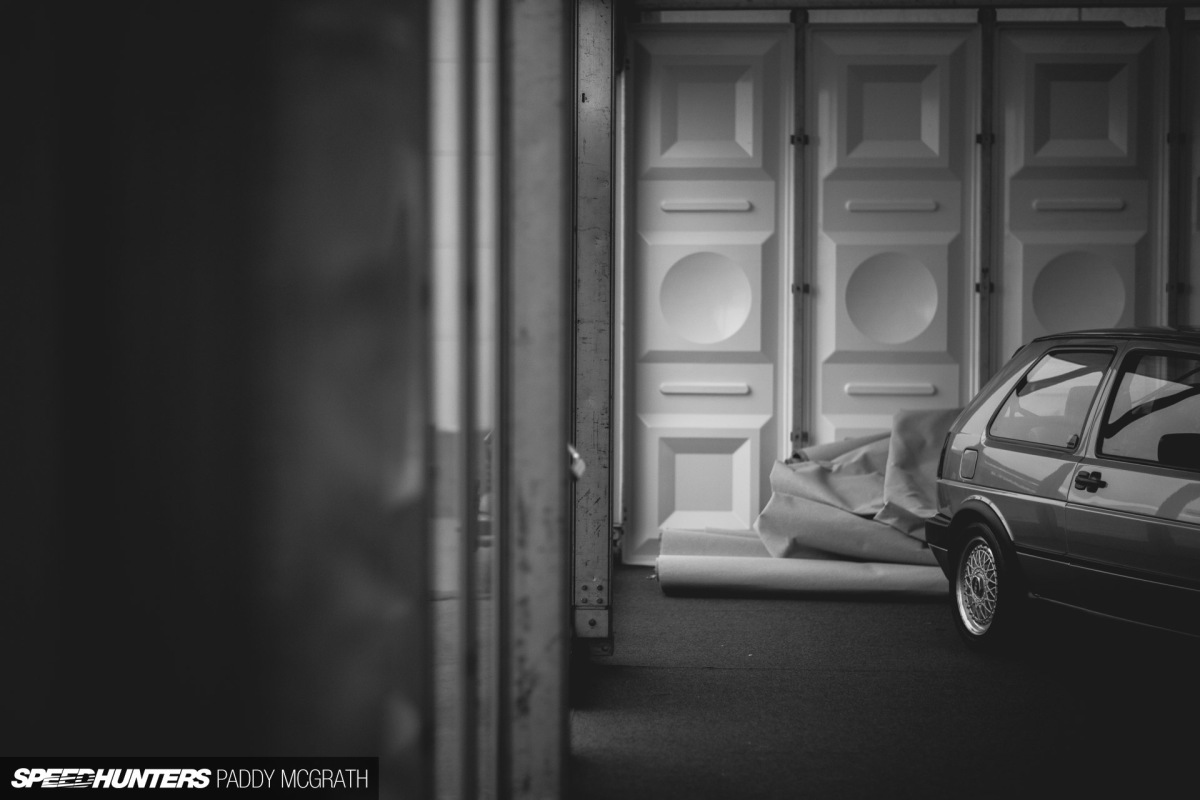 For 2016, the event has changed venues for what I believe to be the first time, although I'm open to correction. And for the first time since the other first time, I felt that excitement return again. Although this time it was more about the cars, than the venue itself.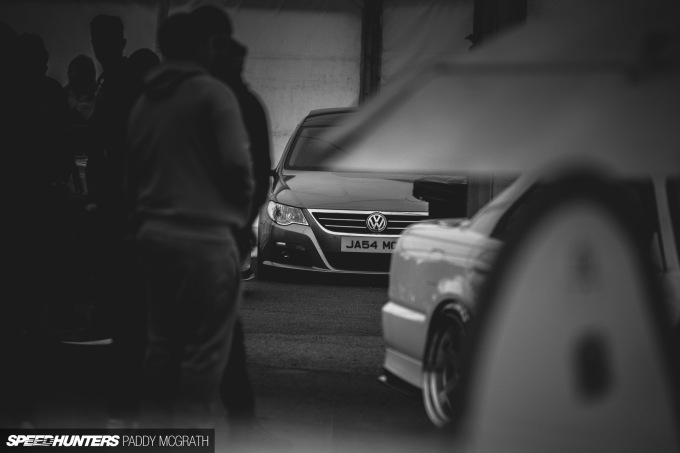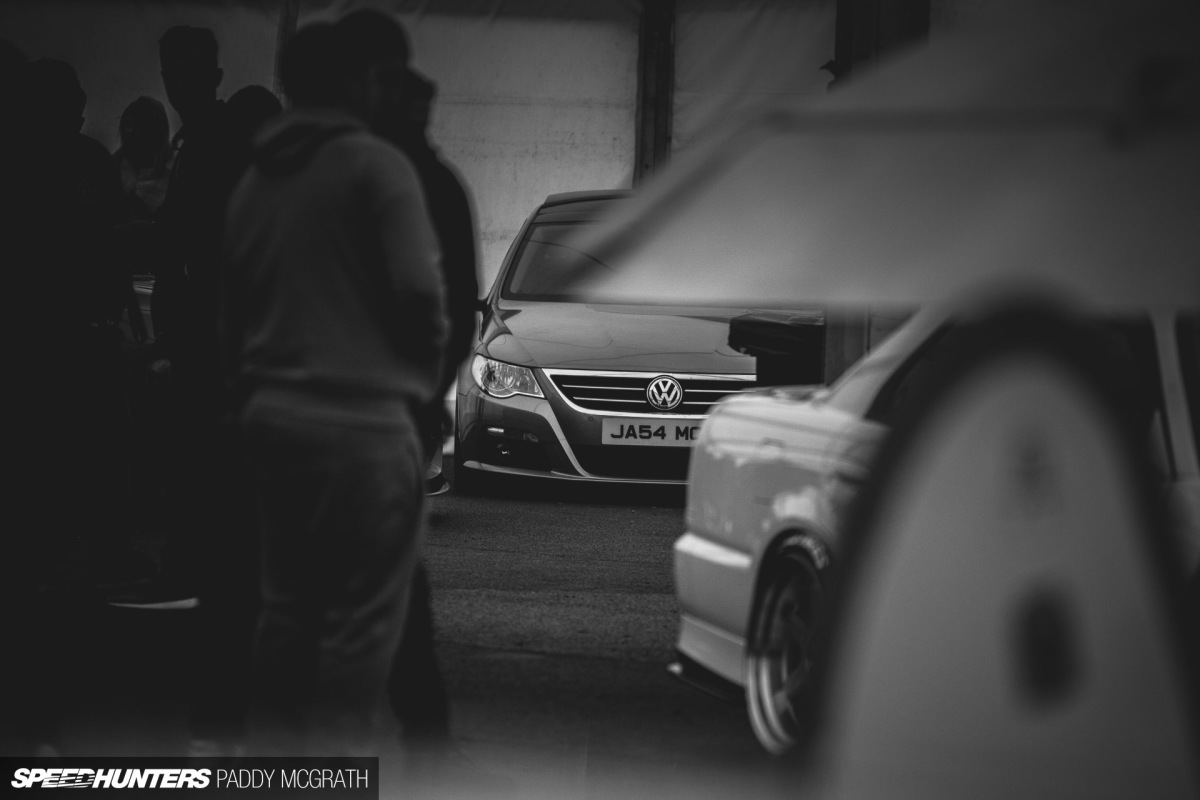 There's no question that things have changed quite a lot over the years, but this was also an event where I found myself reflecting on things and thinking about the future of the VW scene as a whole. I'll try not to get too emo with this, but no promises…
The Maze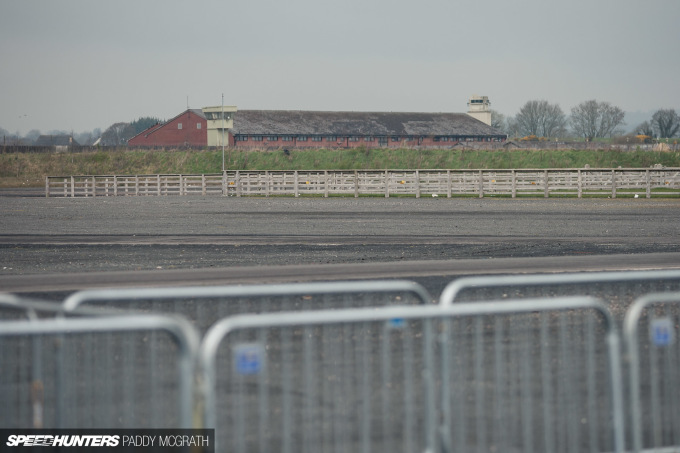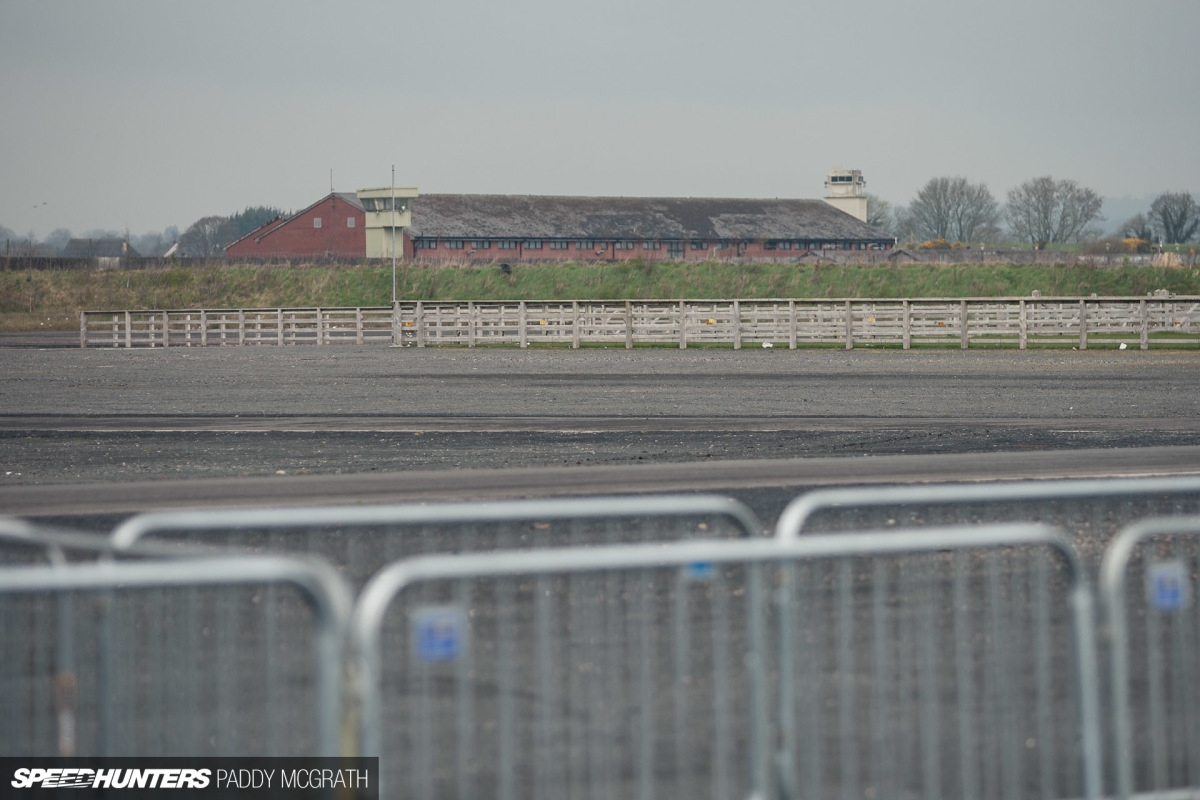 One thing that I didn't realise about Dubshed's new venue was that it used to be the site of the Maze Prison (the H-Blocks), an infamous prison during the Troubles in Northern Ireland. In the distance, the remaining buildings and a watchtower or two remain, protected by a conservation order. It brings me quite a huge amount of joy that this former place is now the location of a car show which unites enthusiasts on either side of the border, regardless of creed; and long may it continue to do so. Cars truly are the great common ground.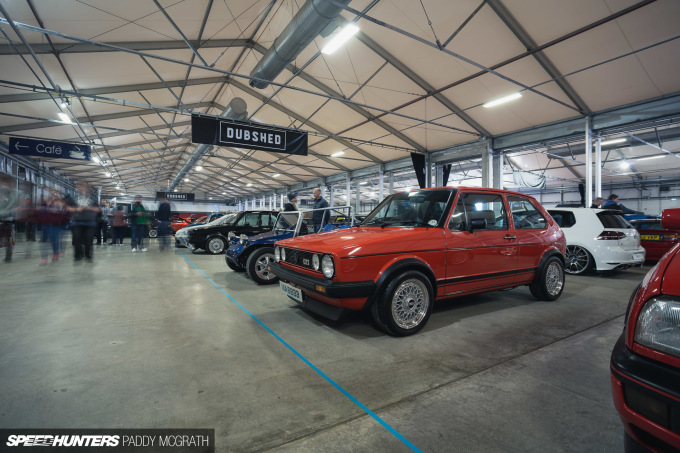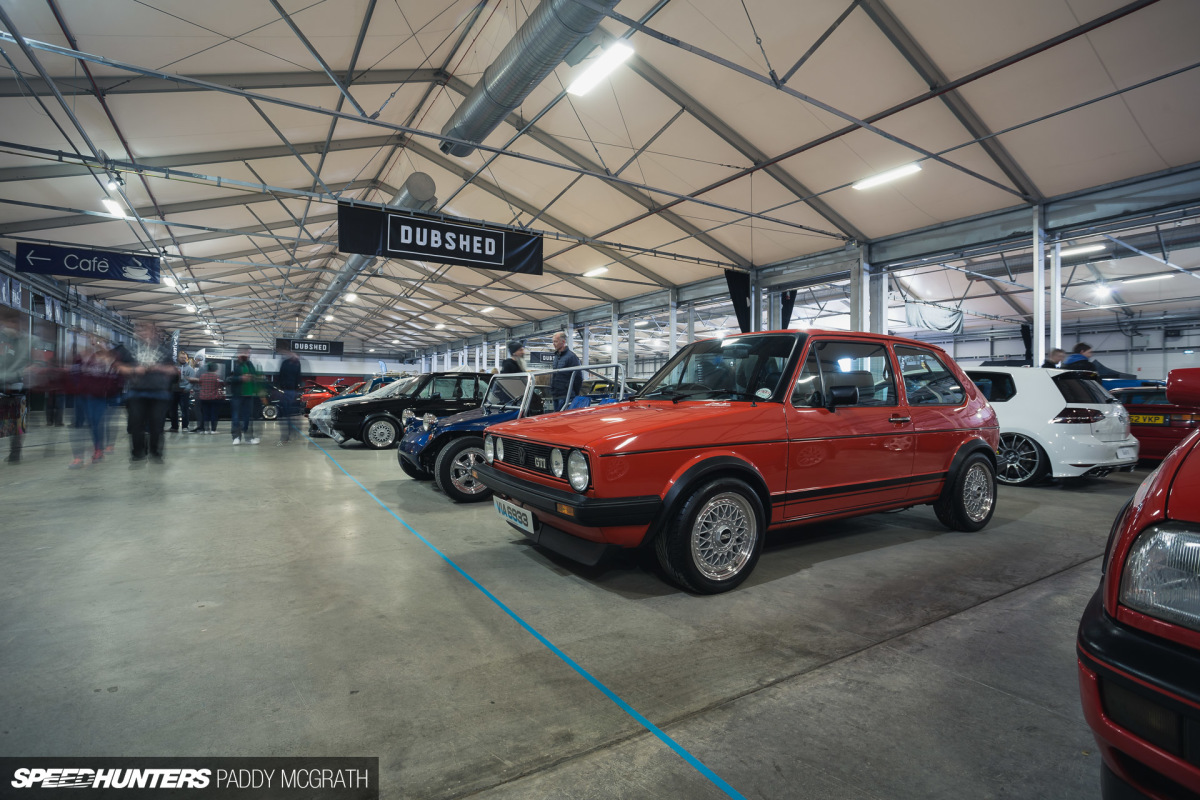 One thing that's not lacking at the new Eikon Complex, is space. This has opened up new territory and opportunities for the GTINI crew, although it was a struggle to properly utilise the outside areas this year due to inclement weather. Still, between permanent structures and some temporary ones, there was more than enough room to explore without getting too wet in the process.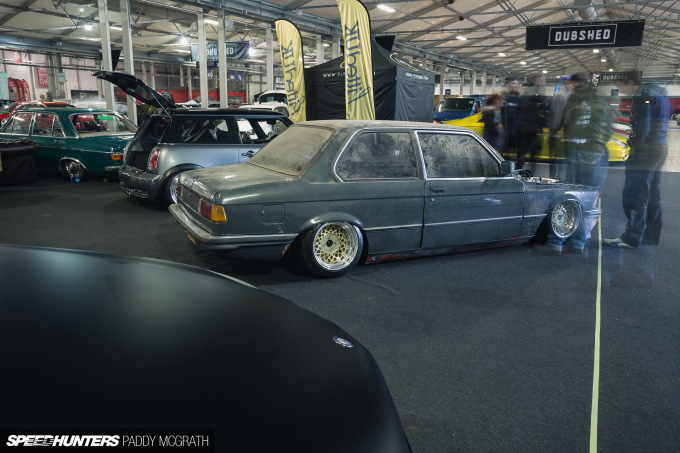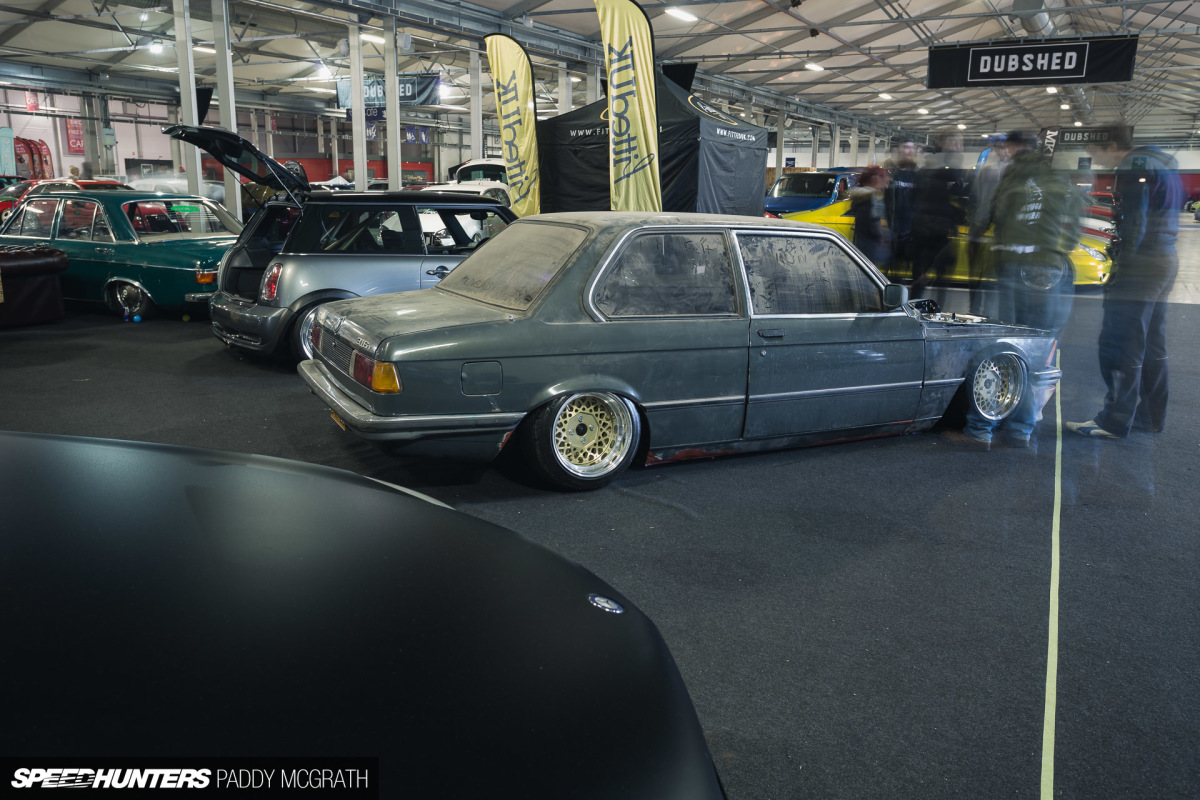 For the first time, the organisers opened up Dubshed to non-VW Group cars which were allowed in the main hall. This unfinished BMW E21 grabbed a lot of attention across both days.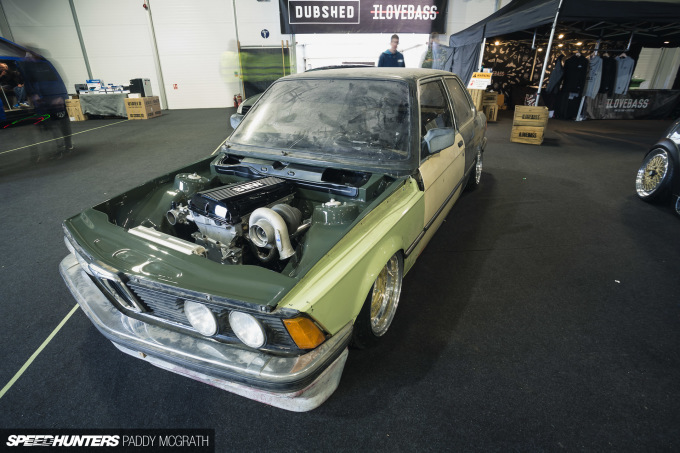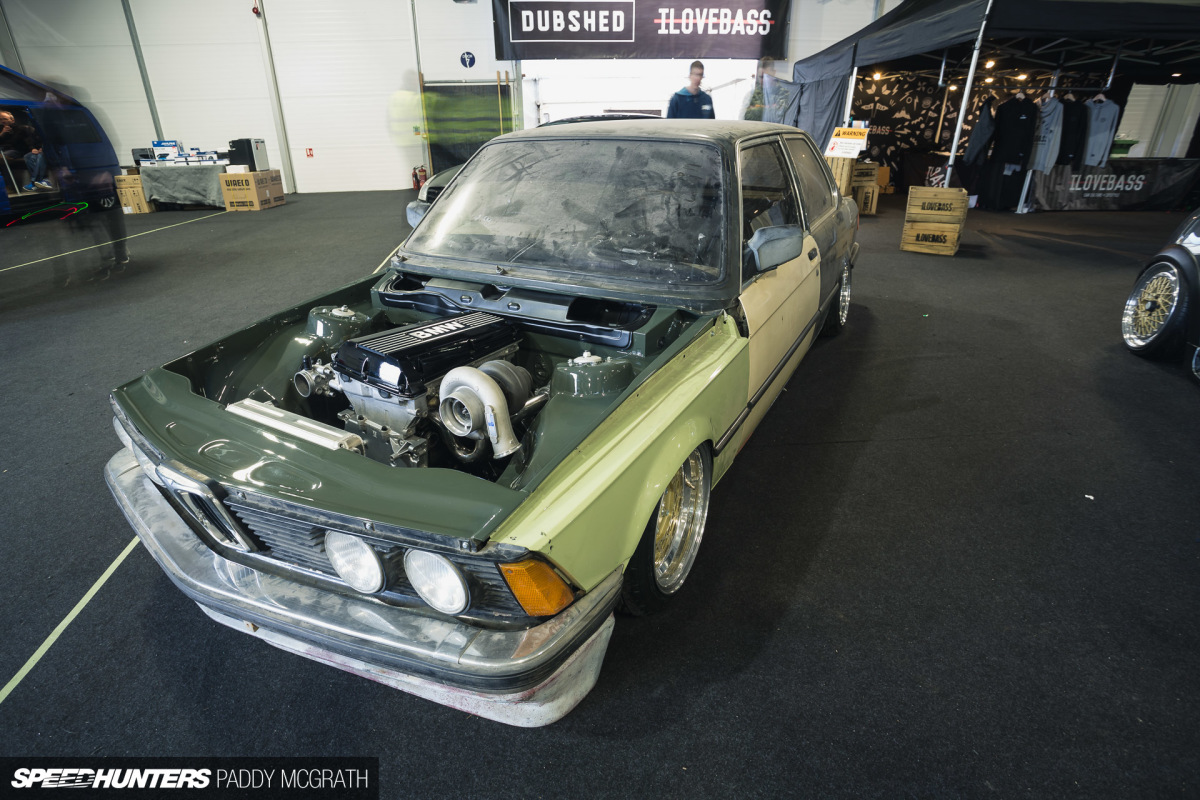 The rough exterior was contrasted with a smoothed and tucked bay. The engine was suspicious though; despite wearing a BMW cover, I think it's more likely to be of Scandinavian origins. One to watch going forward.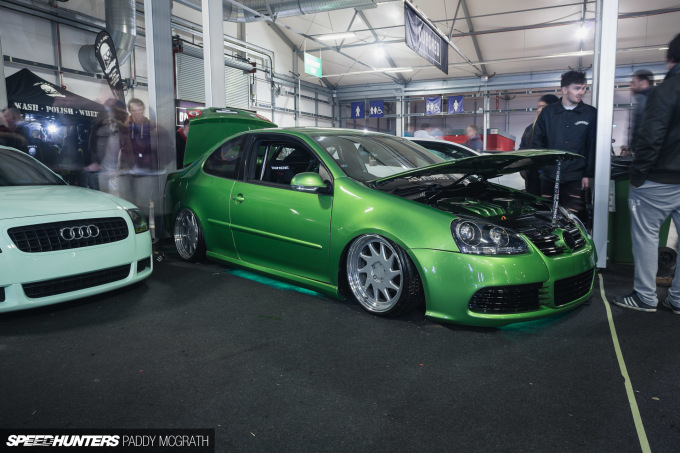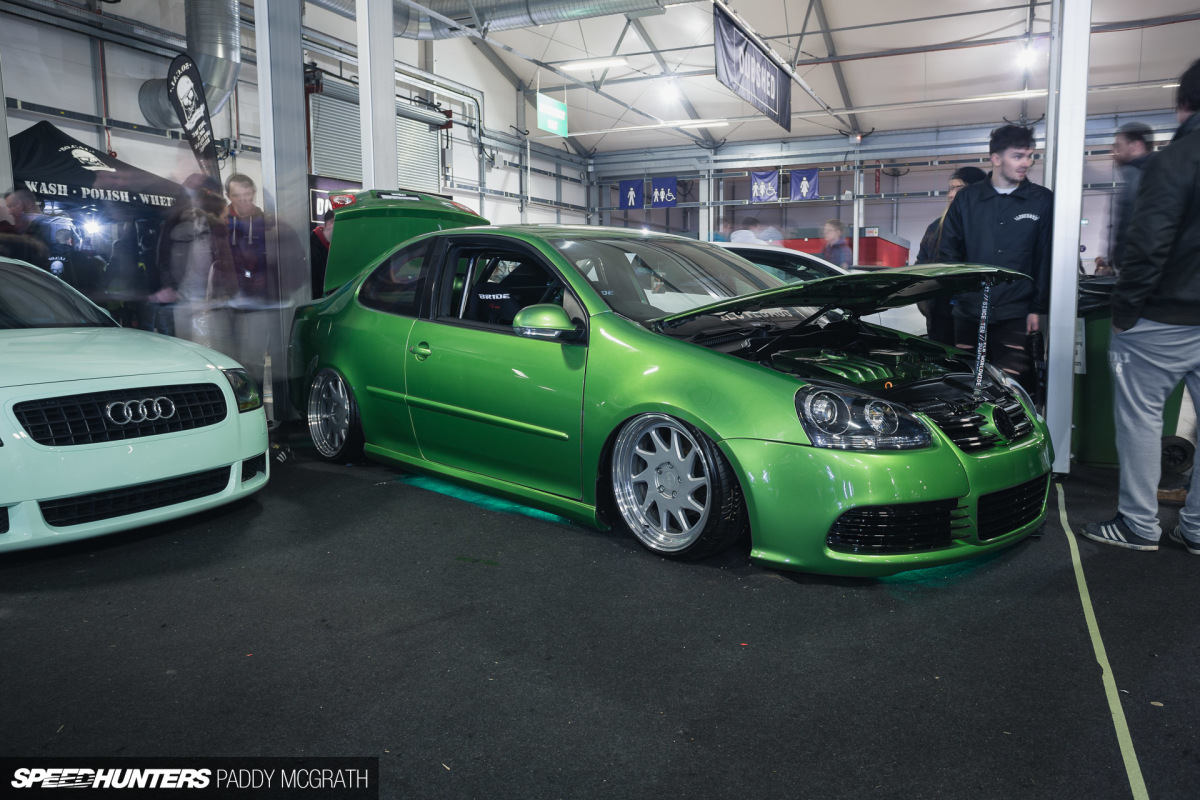 One car that may have gone unnoticed by some was Niall Gerety's MkV Jetta. You might be thinking that this is just another bagged VW with Rotiforms, and to a point, you would be right.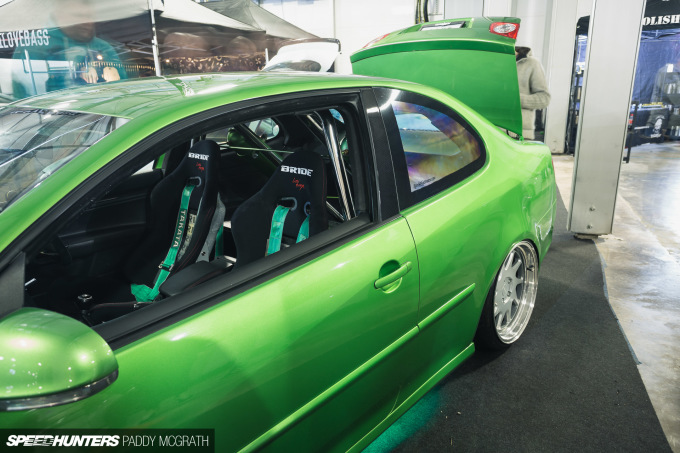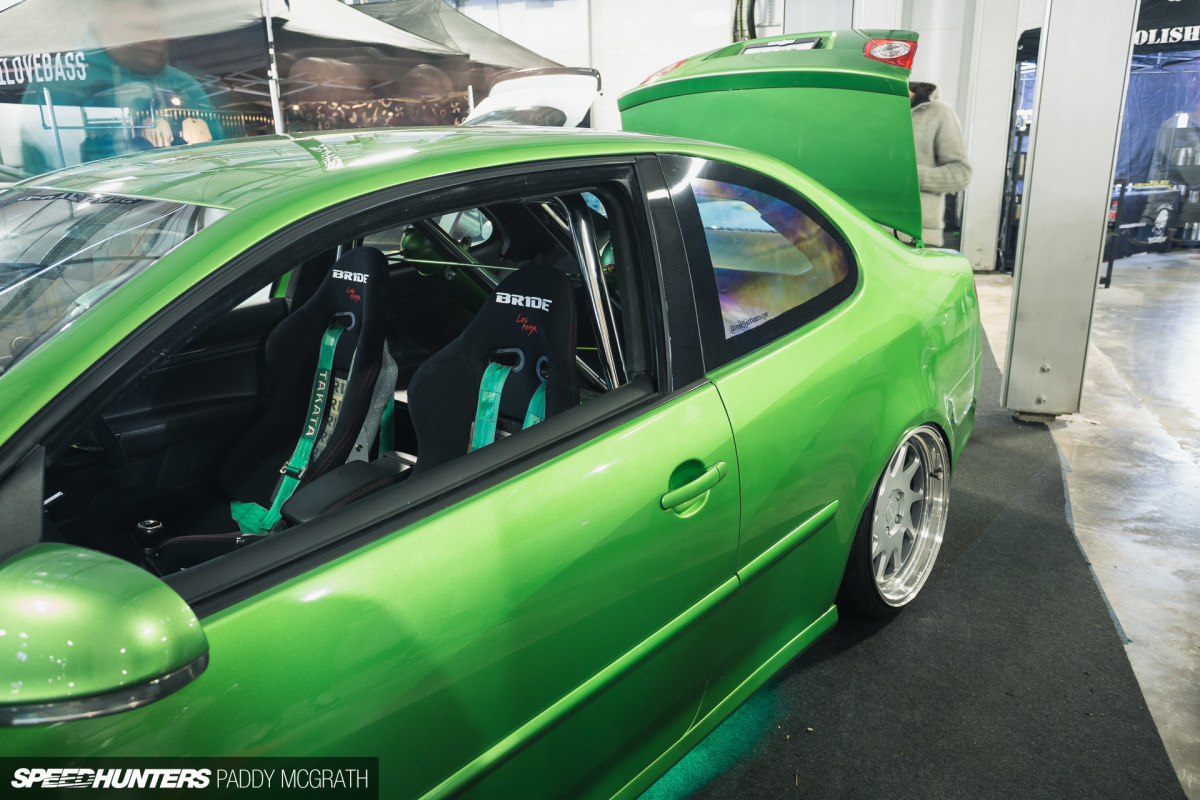 That is until you realise that he's converted the car into being the world's first MkV Jetta coupe. This wasn't just a case of welding and smoothing the rear doors either, the work involved in this conversion is immense. As I said to Niall, regardless of whether you like it or not, you have to respect the craftsmanship in something like this. It's builds like this that really help the VW scene stand out as a whole.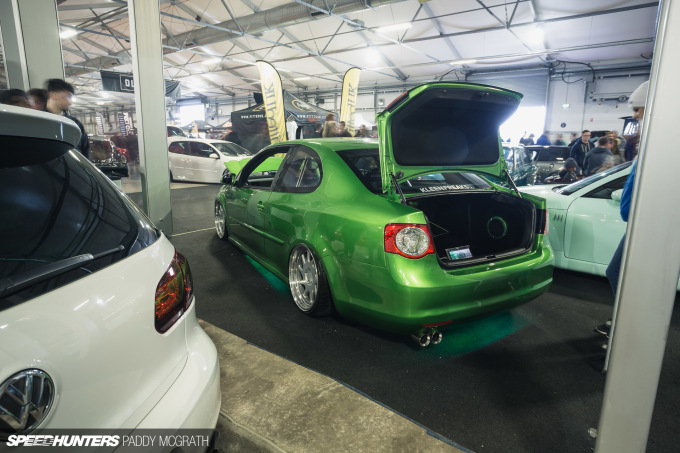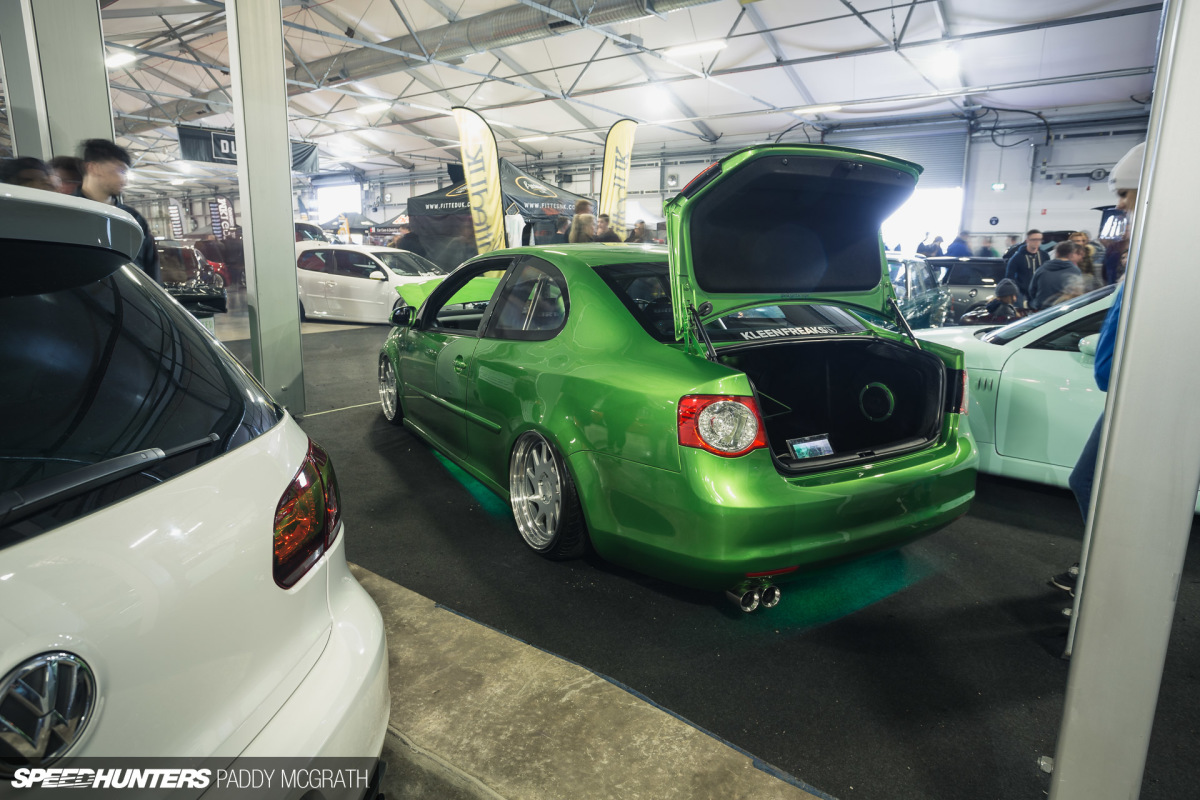 It's a huge amount of work, an absolute monumental undertaking for a very subtle result.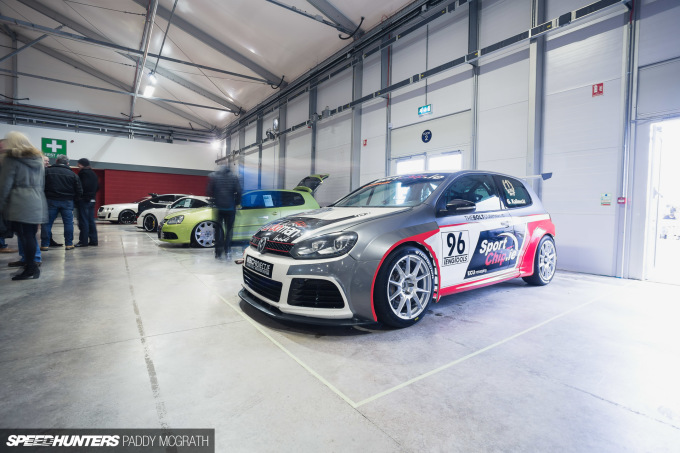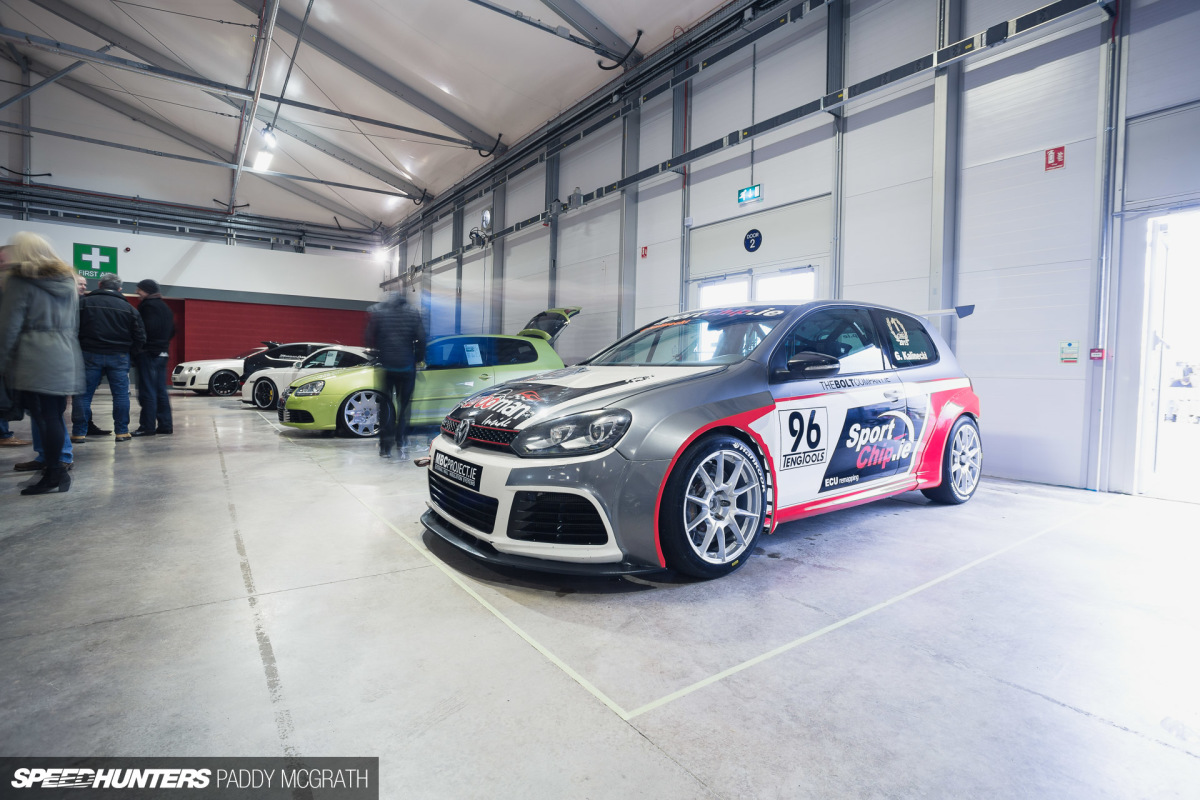 At the other side of the hall, this Mk6 GTI race car caught my attention, for rather obvious reasons. This is an actual competition car and not a show car inspired by track aesthetics. It's based on an ED35 GTI and is running a fairly humble setup; a re-map, some light induction and exhaust work help the car to around 350hp whilst still using its original DSG gearbox. I'll have to get along to a round of the Irish Touring Car Championship at some stage to see this in action.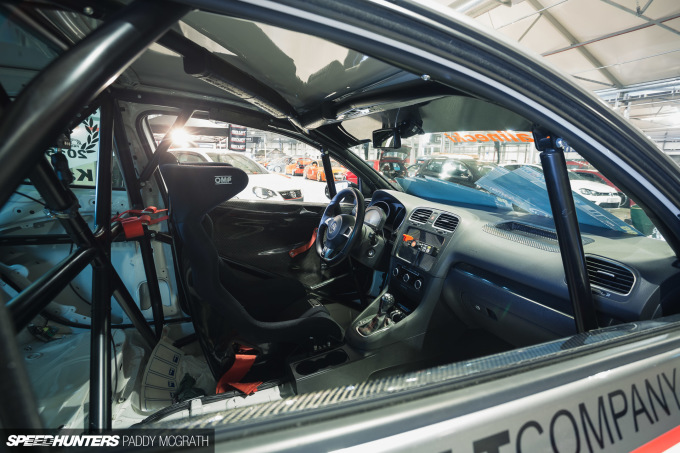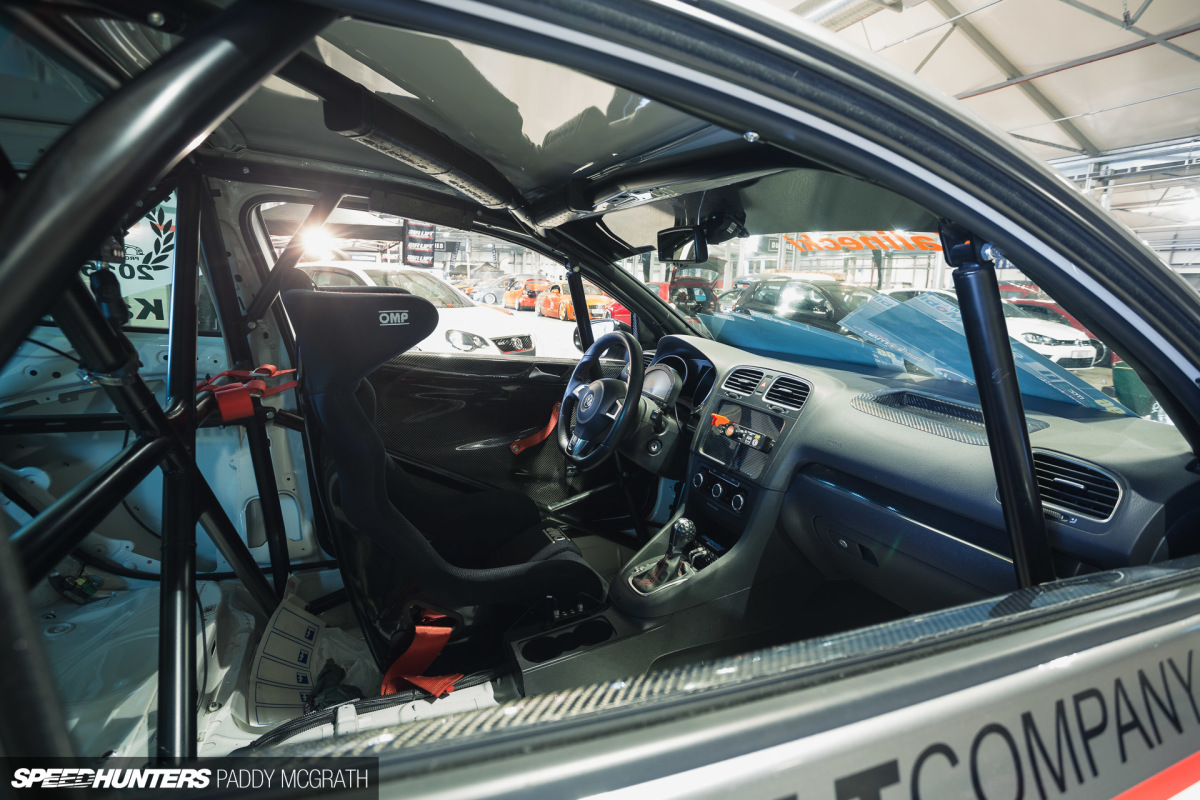 The gratuitous use of carbon fibre throughout the interior excited me in ways that probably shouldn't be normal, those full carbon door cards in particular.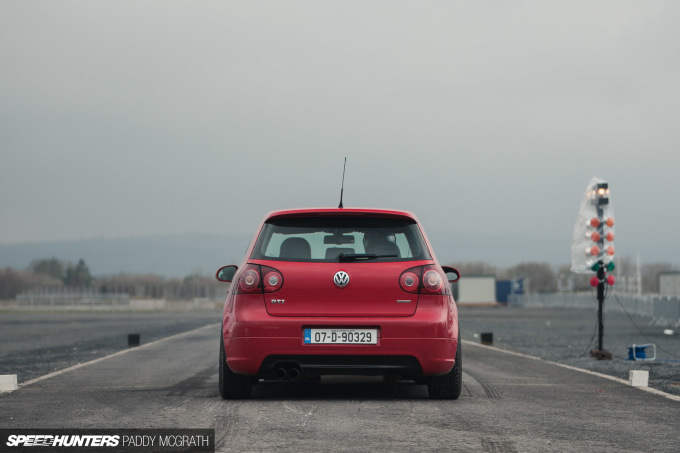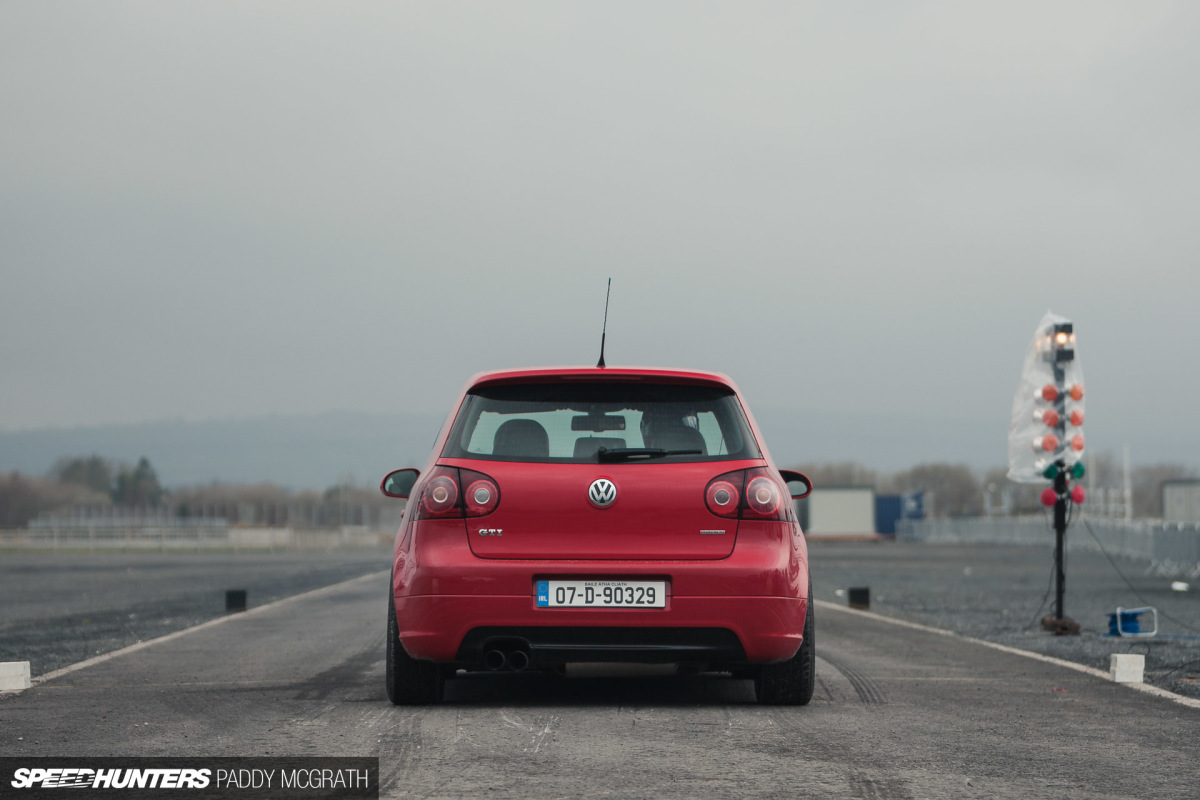 On the subject of performance, an 1/8th mile drag strip was setup out the back. It was a single lane and a non-prepped surface, but it provided some solid entertainment.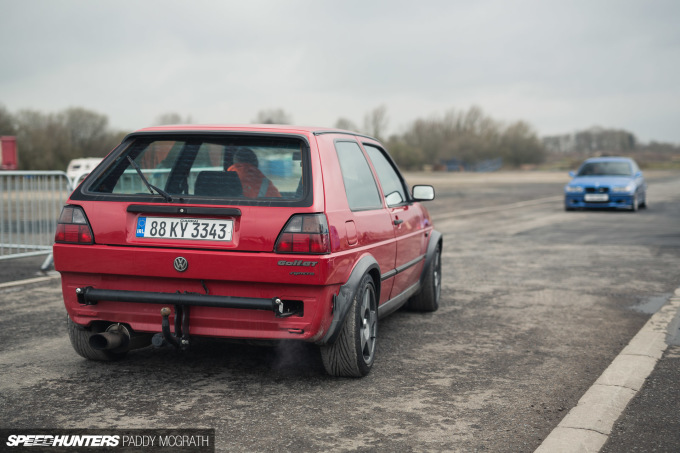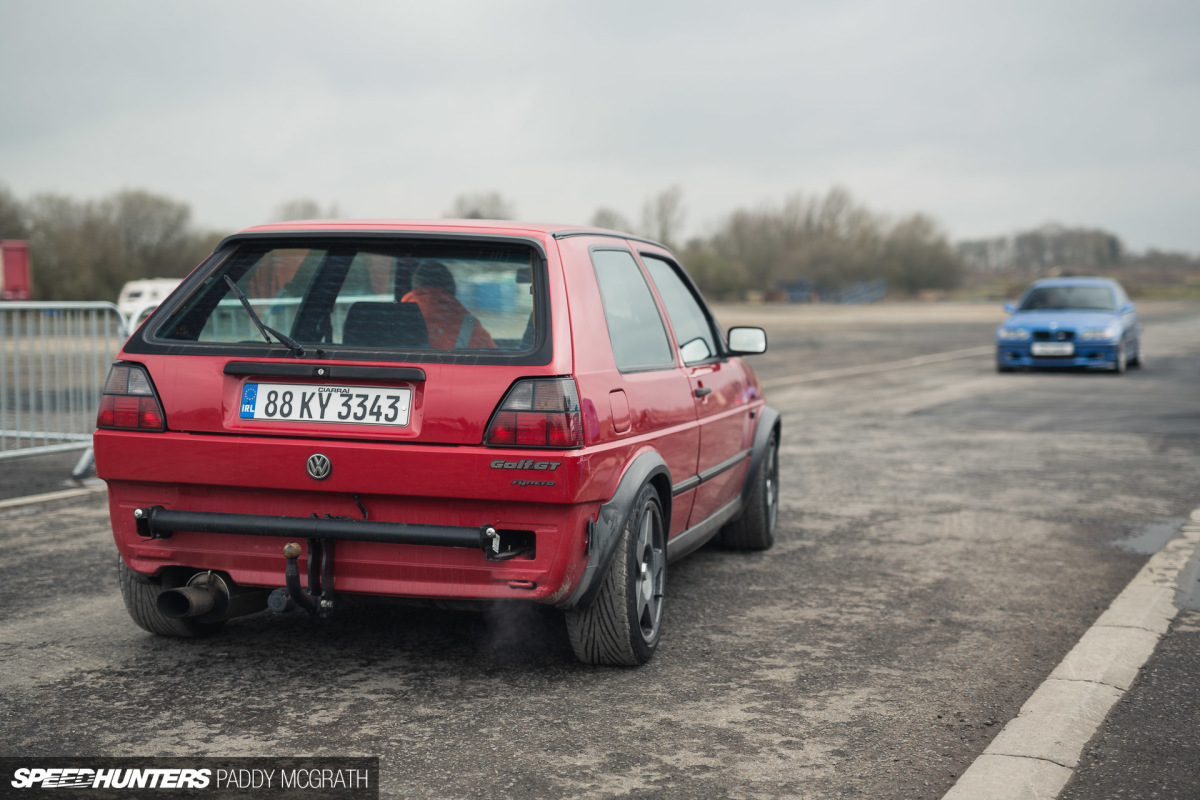 One of the quickest cars on the day was this MkII Golf Syncro. It may have looked tame on the outside – the tow hitch is a non-ironic addition – but it was certainly an eye opener once it came on boost.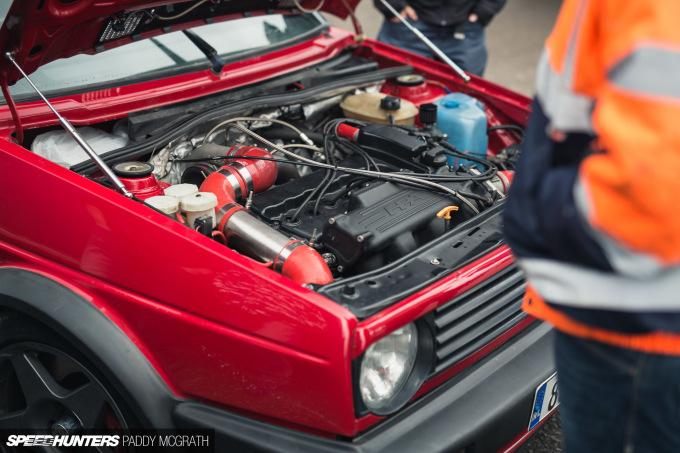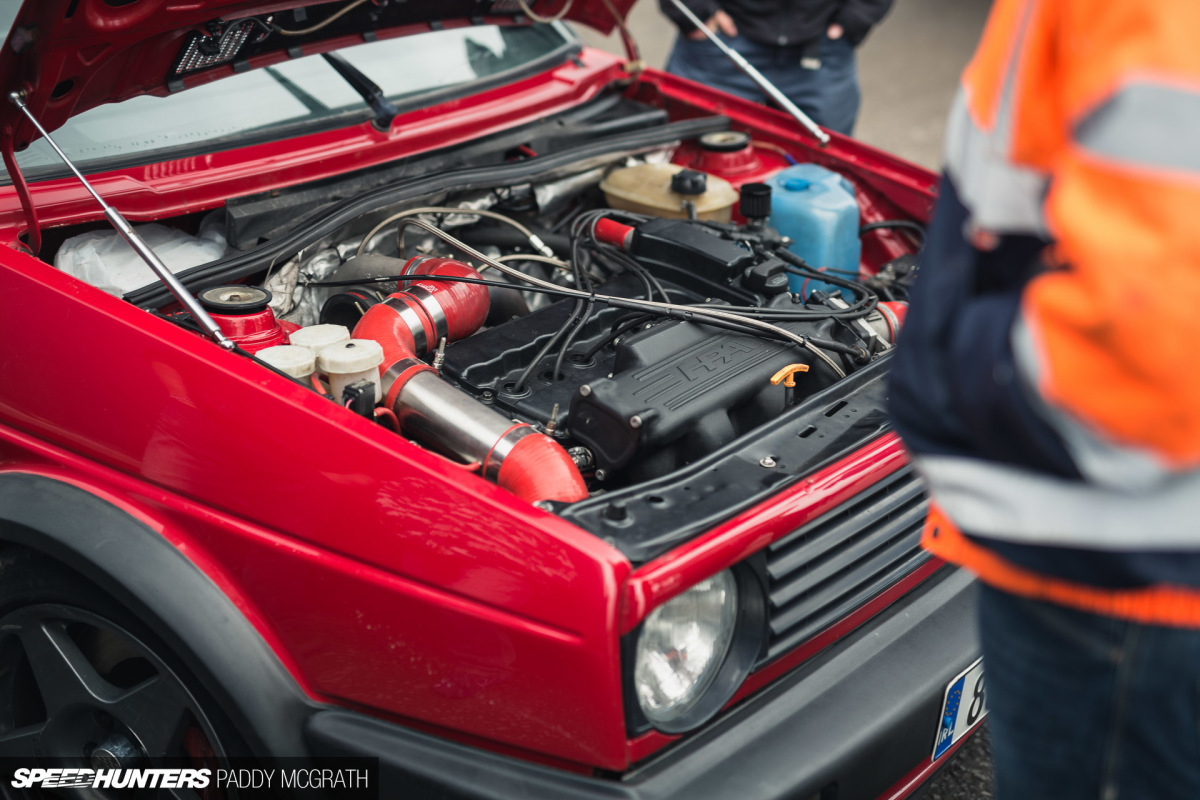 A turbo VR6 powers the 4WD Golf to somewhere around 600hp. I think I'll need to do a little bit more on this in the future…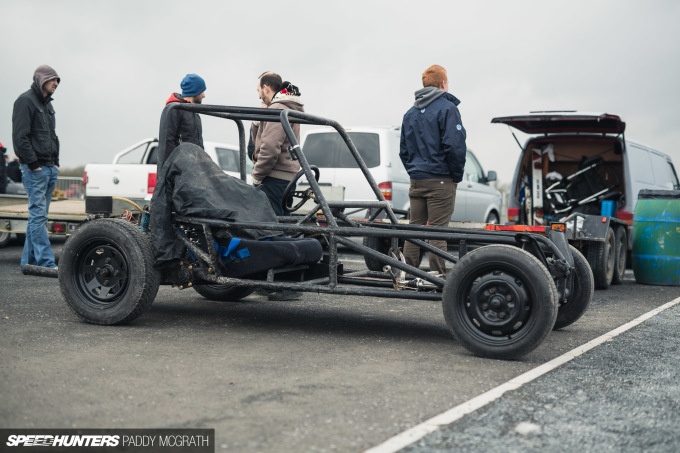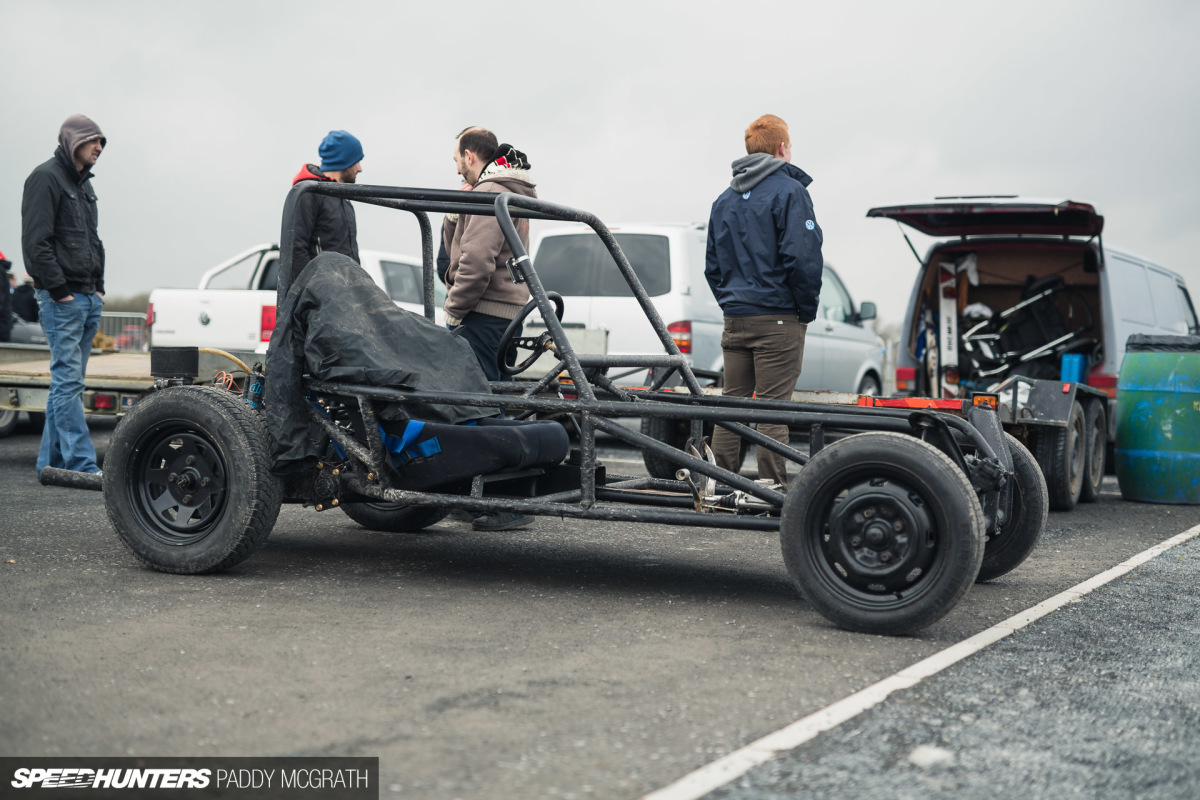 Although the drag event was intended more for fun, I think some may have set new standards for weight reduction.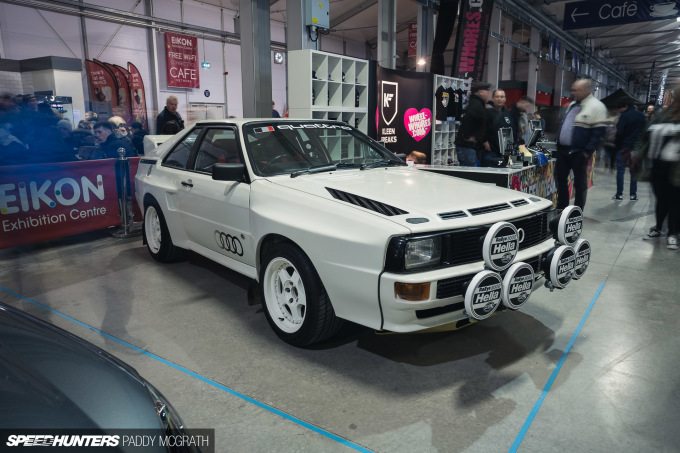 Back inside the main hall, this converted Audi quattro was all sorts of beautiful. It may not have been a genuine SWB car – the front windscreen is a giveaway – but purely from an aesthetics point of view, I think the screen's reclined angle is visually more pleasing and suits the car better. I would certainly love to have this in my garage until the end of time.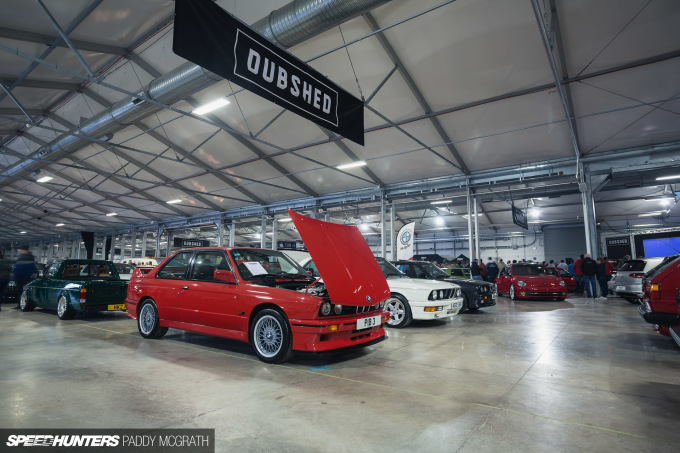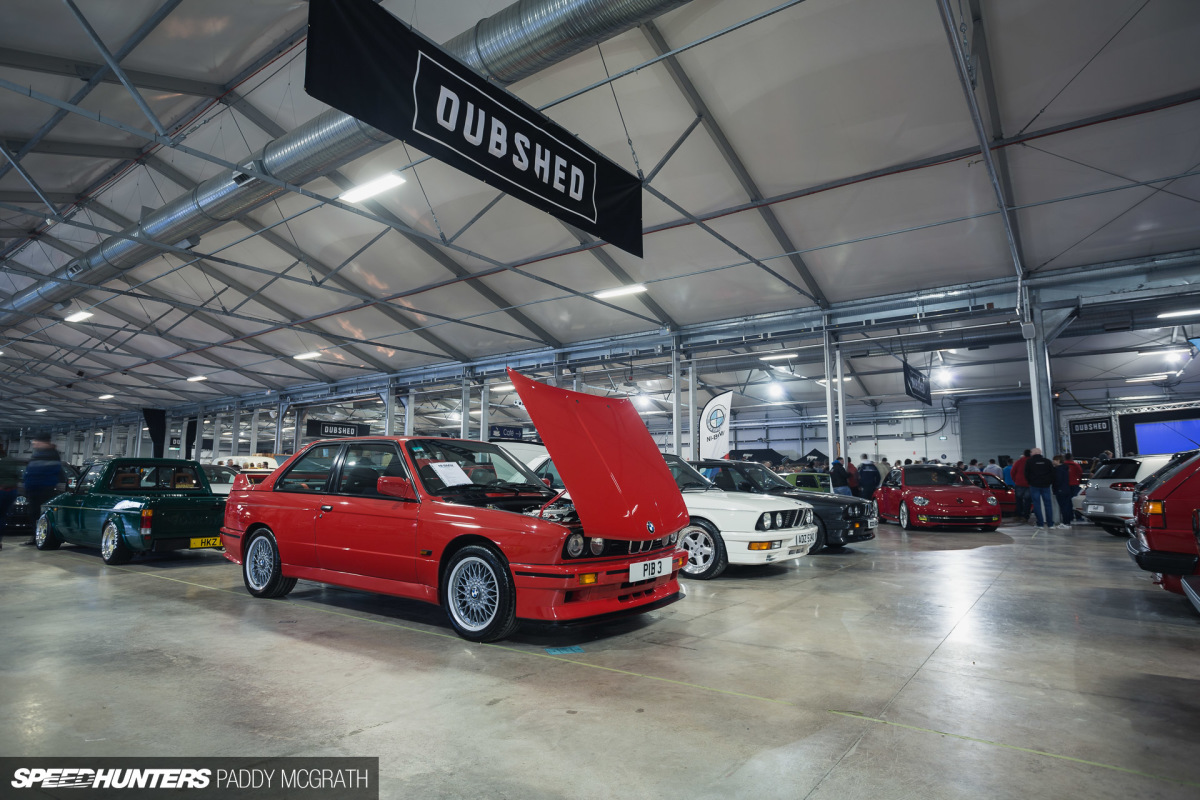 This genuine BMW E30 M3 Evolution, well, there aren't any words to describe how spectacularly good this was. Completely original and probably even better now than when it rolled out of the factory. Sublime.
Upon Reflection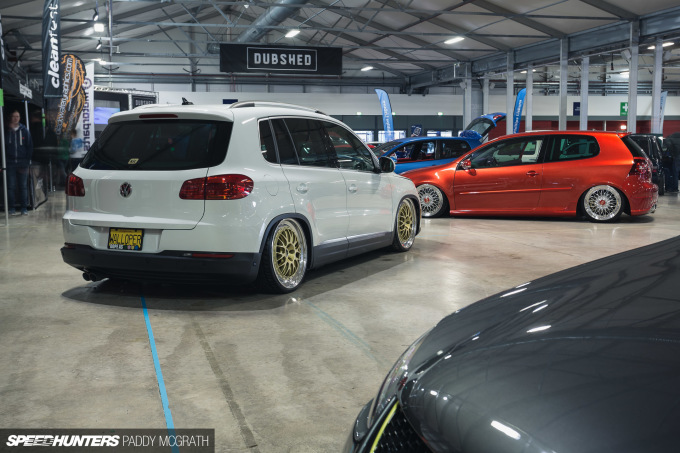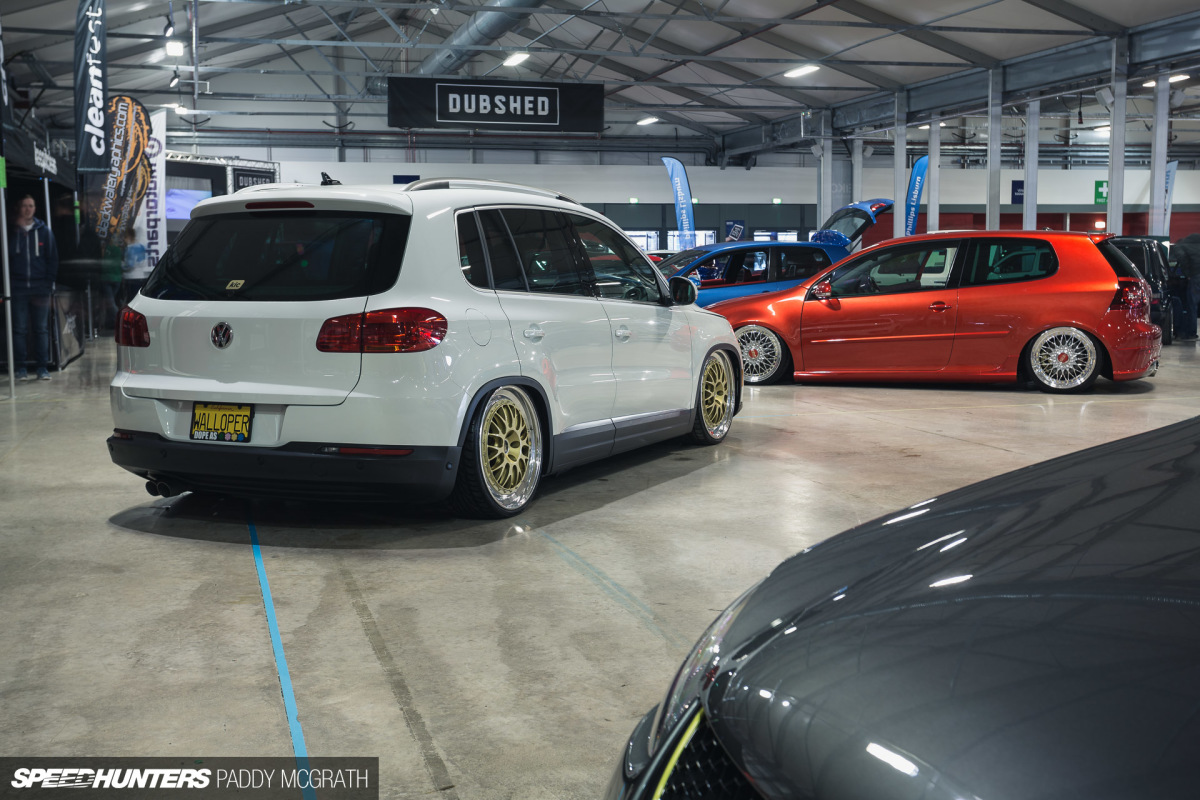 I do really enjoy the VW scene, it's something that you're more than aware of at this stage. If anything, it's just something different from the norm and I enjoy when people take such good care of their cars. It's the same passion that's involved, but just channeled into a different area.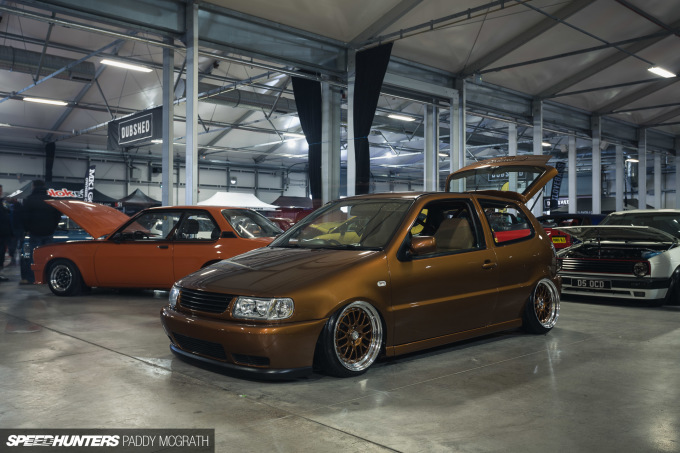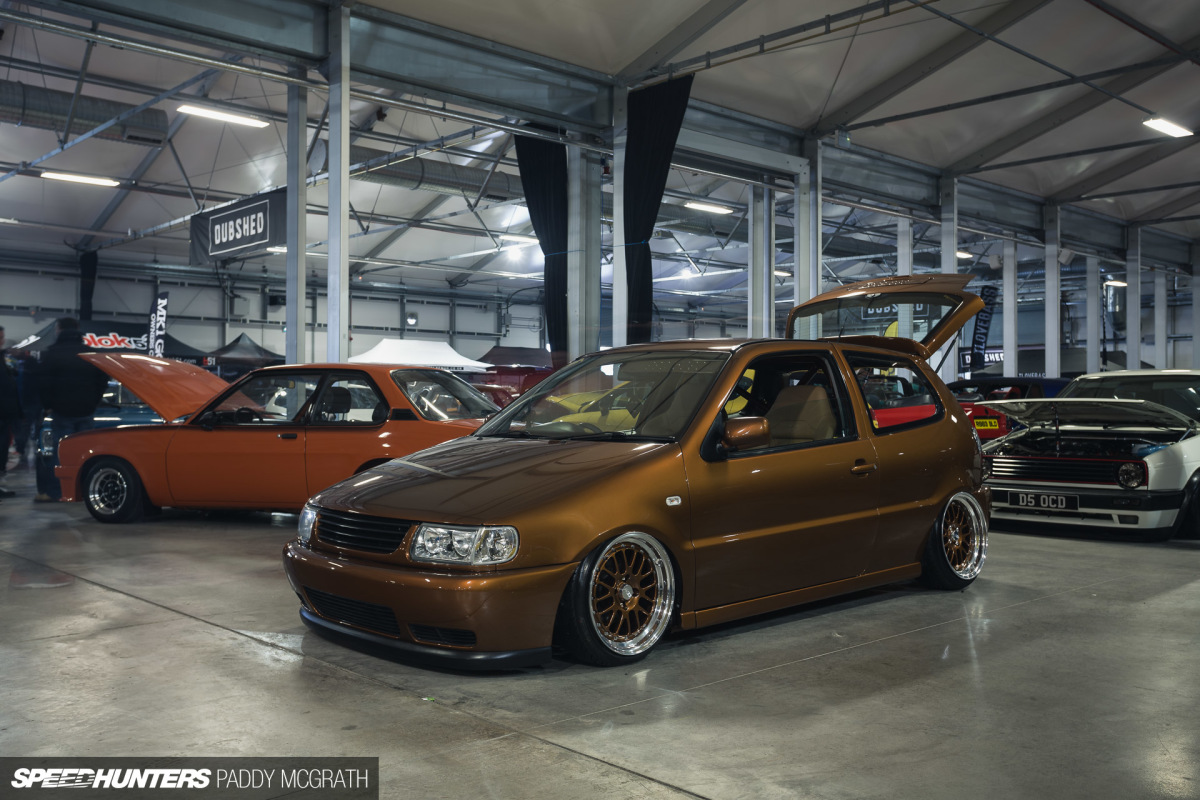 The standard of build now is so high too. Sure, there are the guys with a financed car on bags and wheels (which isn't in itself a bad thing, but is a whole other argument), but a true build involves huge amounts of effort, time, money and patience. This Polo has been constantly evolving for years and what I would consider to be a 'complete' build. Everything has been addressed on this car, inside and out.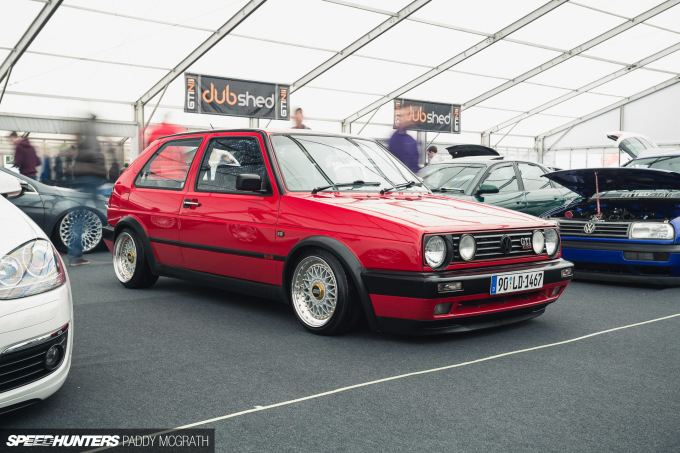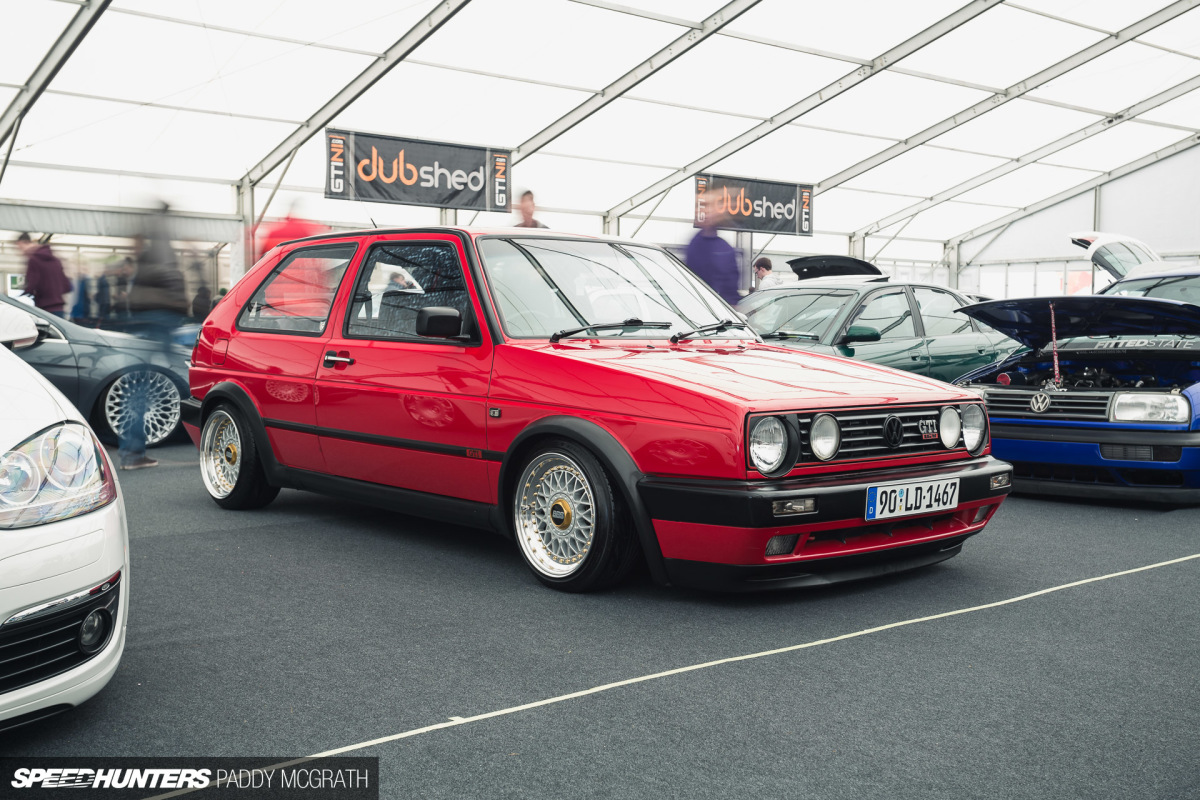 Of course, there are the classic recipes too. These are timeless and there's a reason they're so popular, because they're pretty much perfect.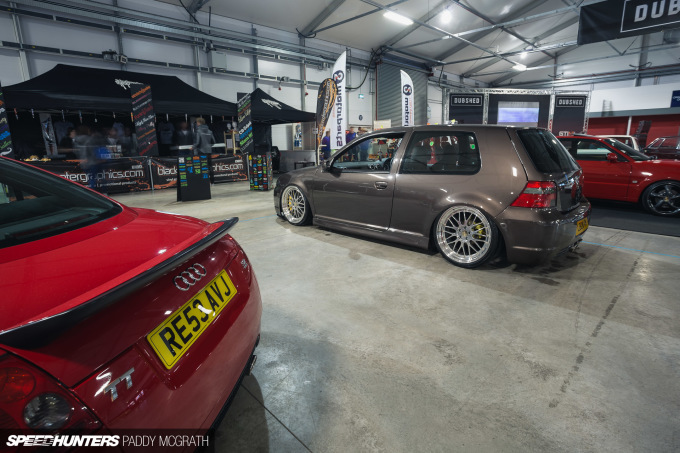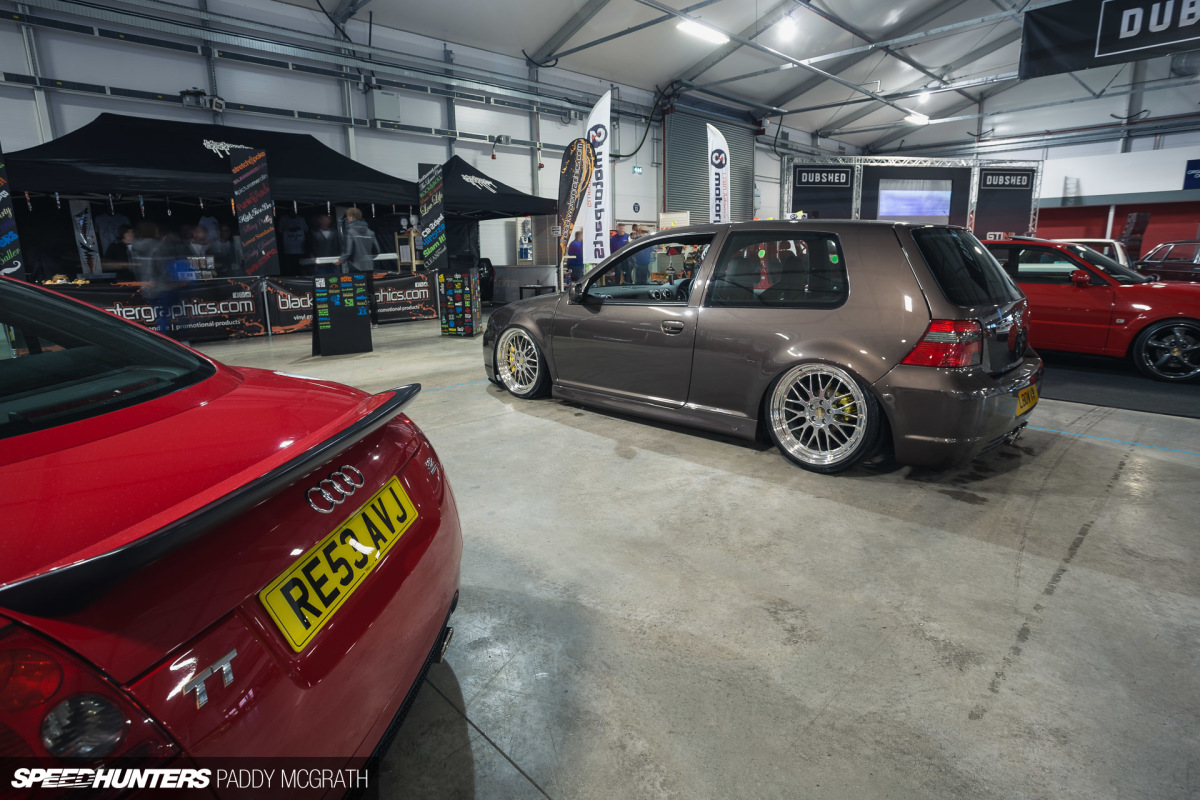 However, I think the scene as a whole it as a crossroads.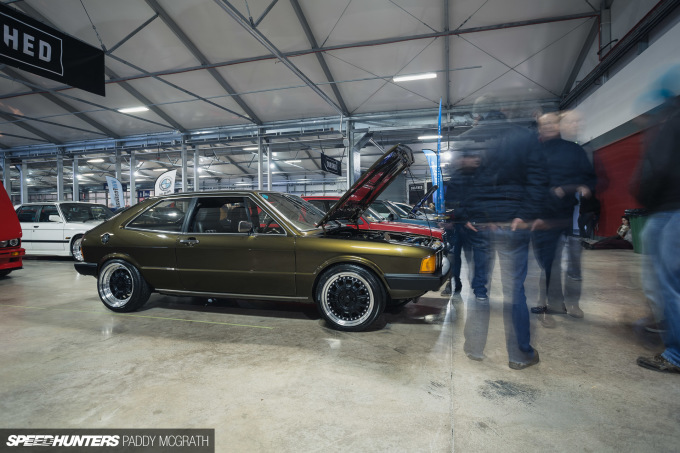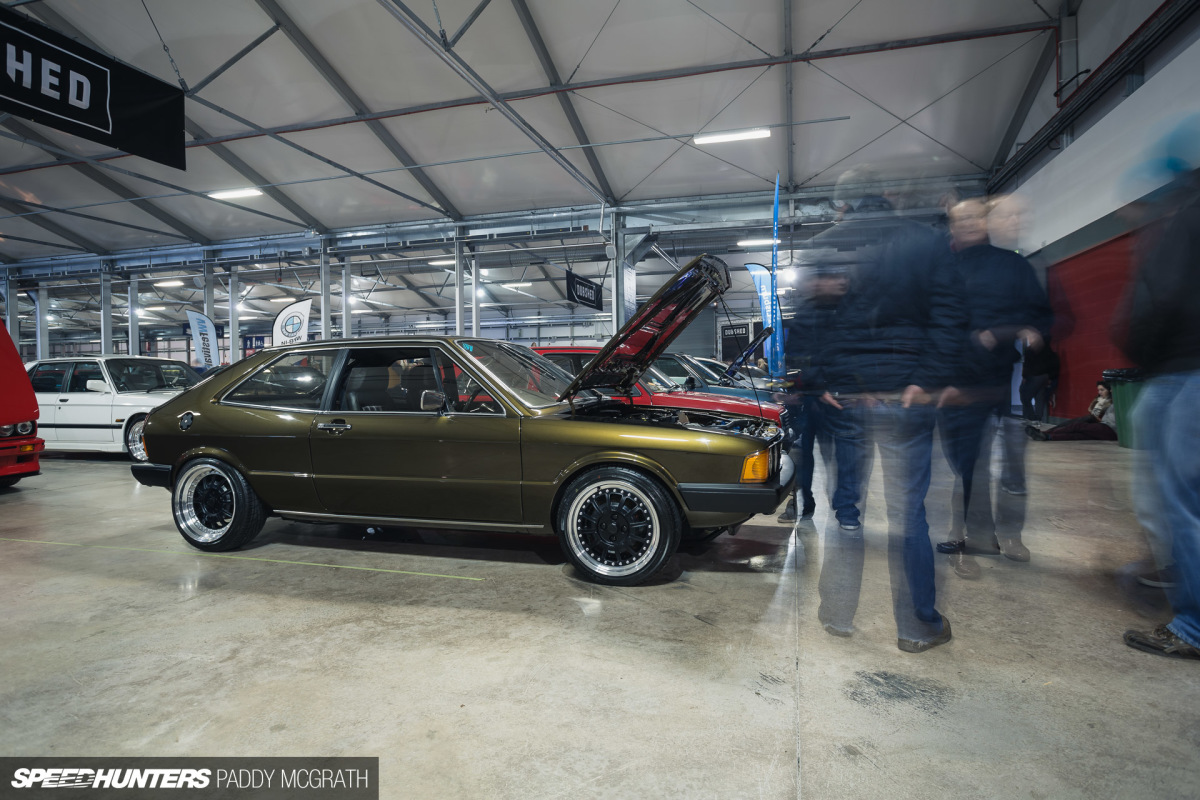 The standard at the minute is so high, that I think it has become detrimental to the scene. It's a strange thing to write, but when every car is built to its peak potential and it becomes the norm, it leaves no room for improvement.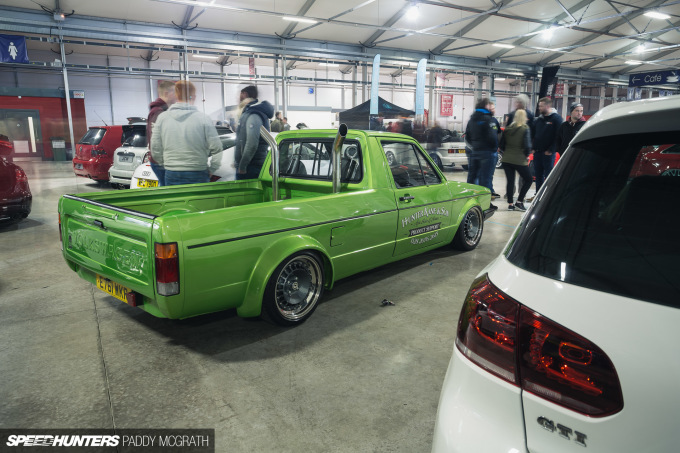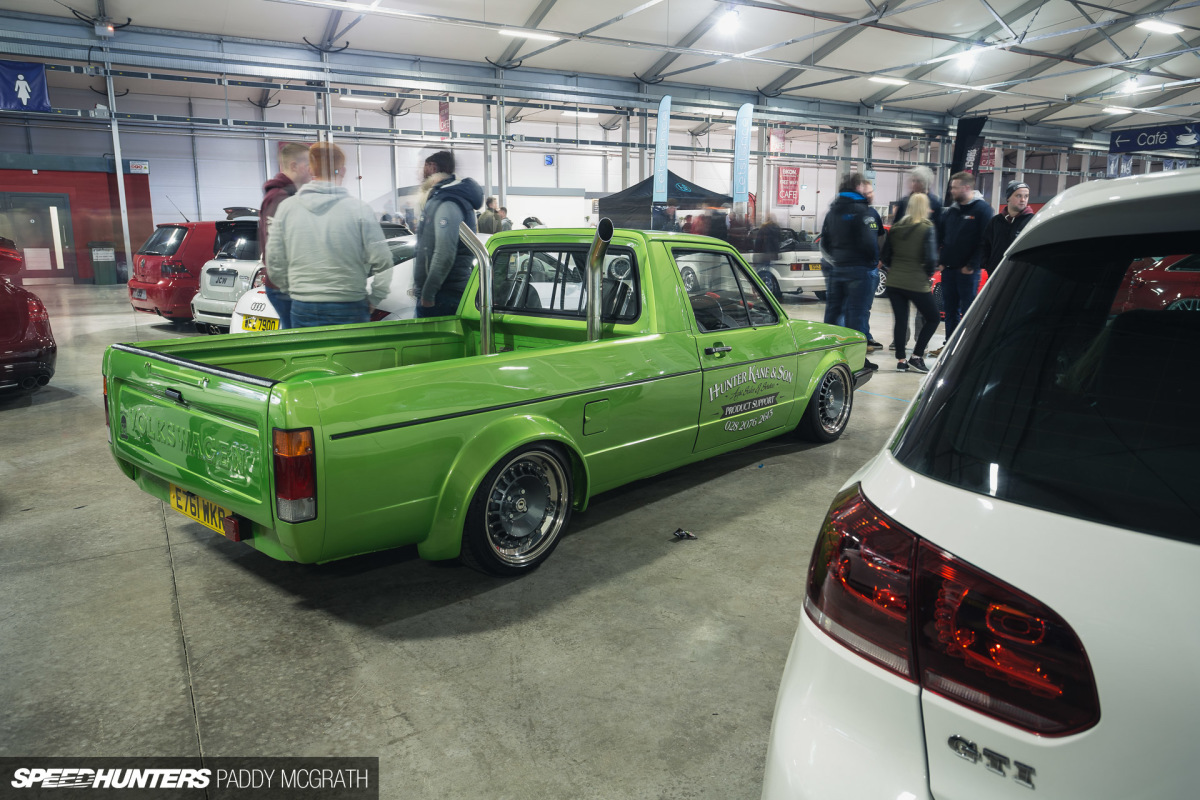 When you've reached the ceiling, where do you go from there? It makes it incredibly difficult to build a car that stands out.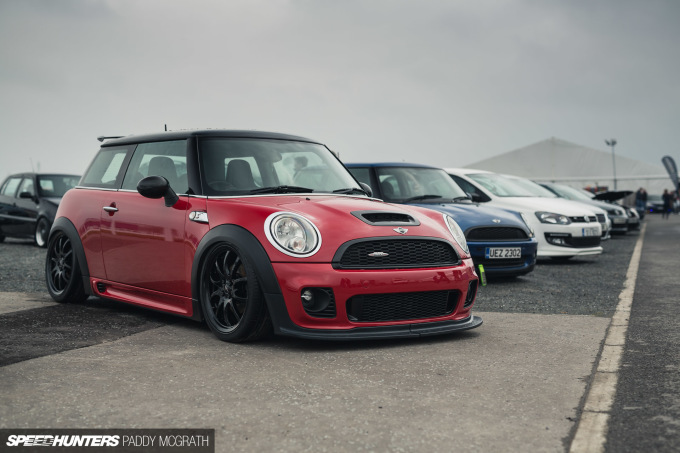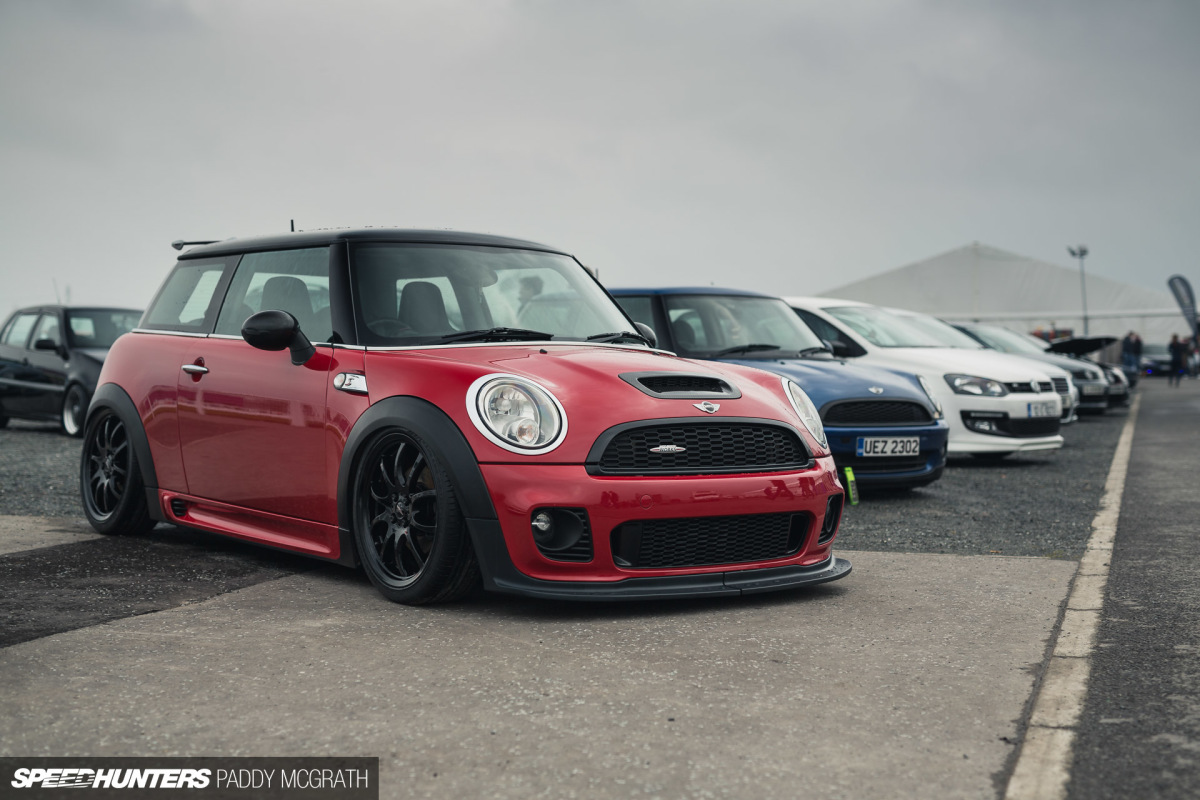 I'm not writing this out of anger or frustration, and I'm certainly not trying to discredit the work that people put in, but I really think that people now need to consider how they go about building cars in this scene.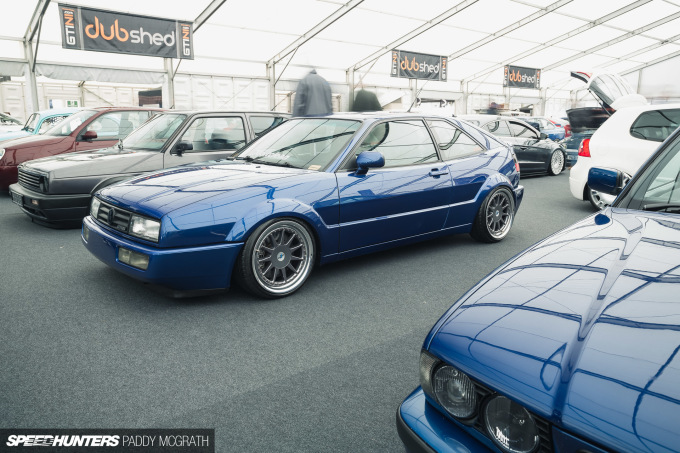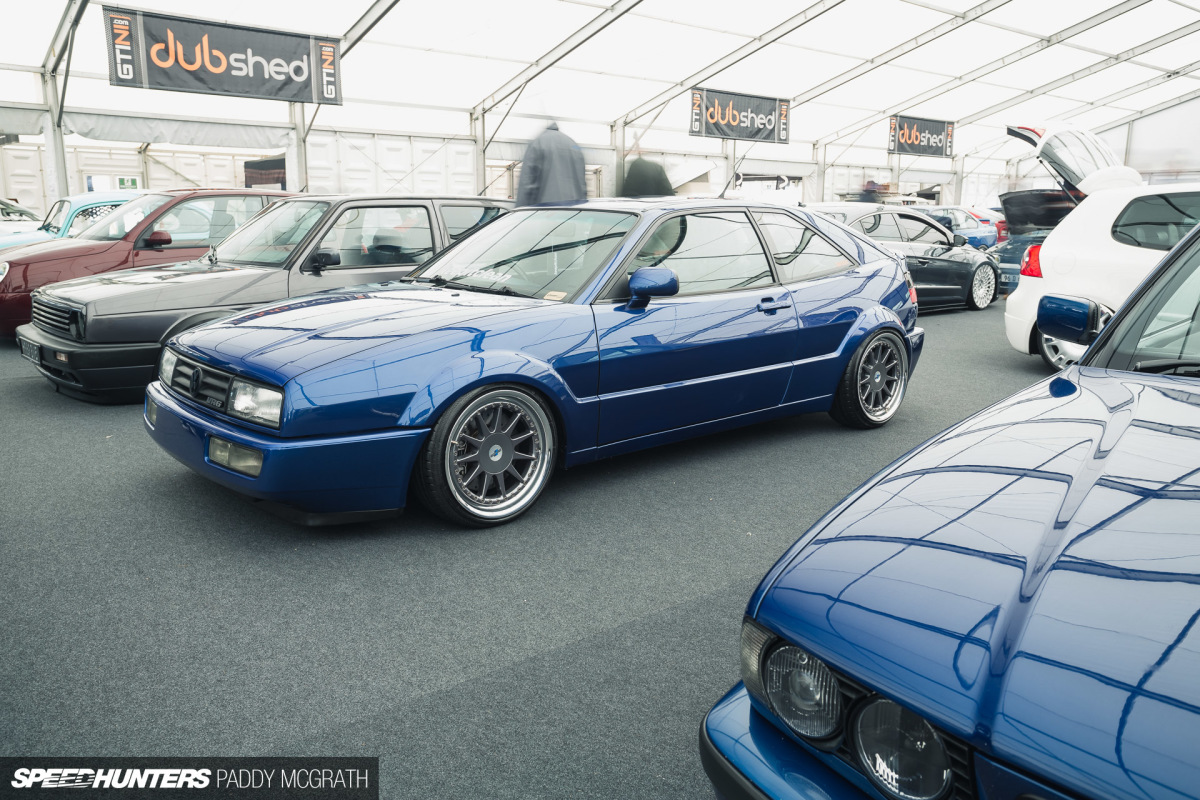 This is not a 'hate' post either; I love what I see but if anyone had asked me to pick a feature car from here, I would have struggled. Not because the quality wasn't good enough, but by featuring one car, you're not featuring another.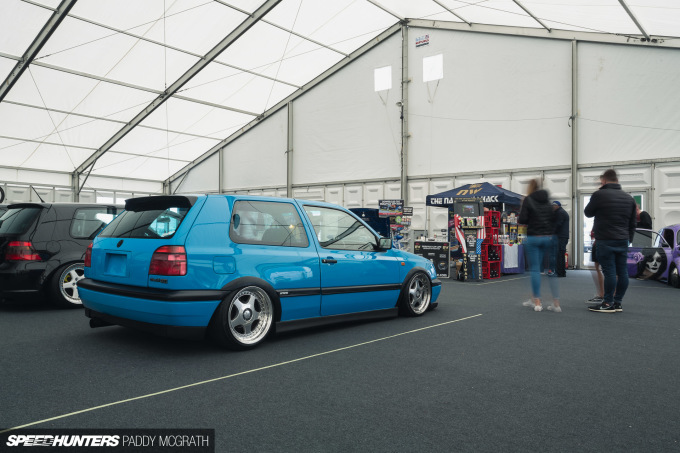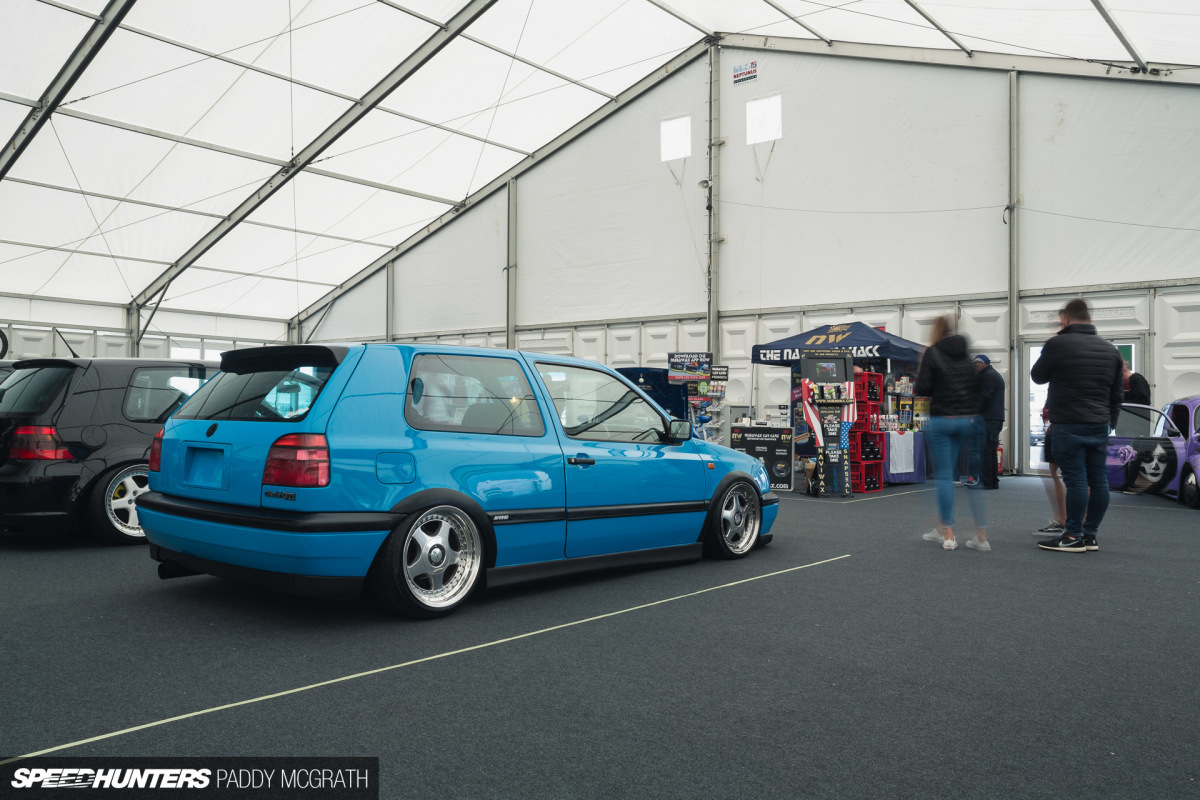 What a strange complaint and I'm going to stop there. It's a very first world problem when there's too much choice.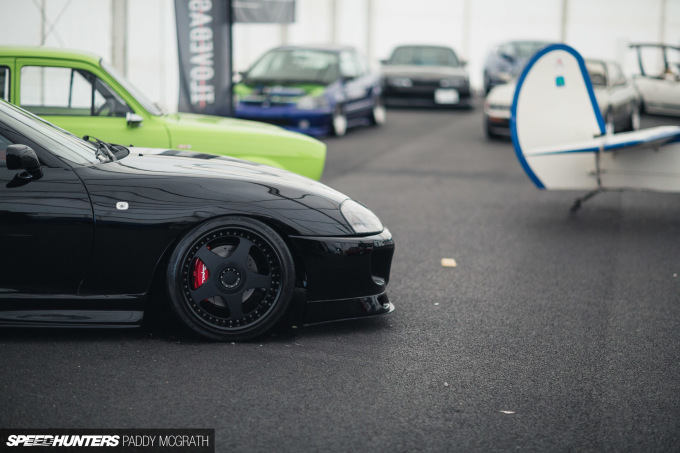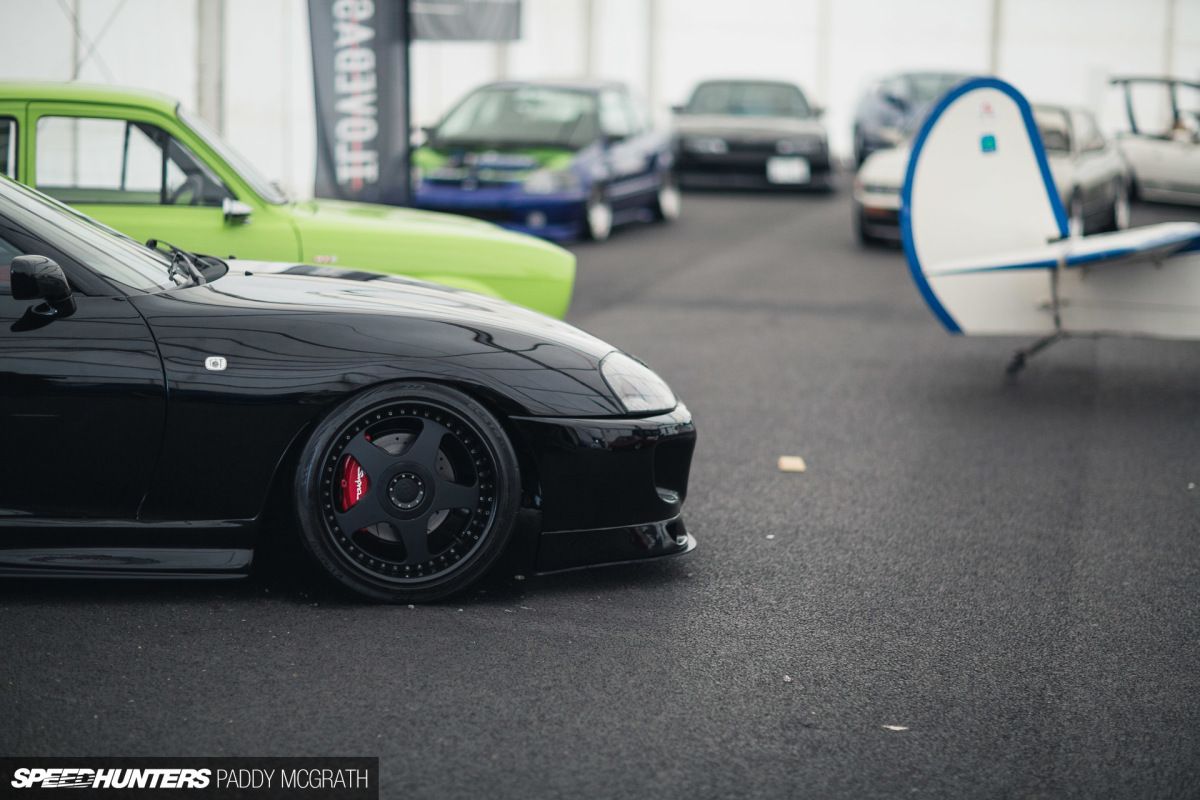 But what was really interesting at Dubshed wasn't in the main hall – it's what was tucked away in a separate area under a temporary roof. The inclusion of a non-German section was a bold move by the organisers and something that I'm sure caused an argument or two. The addition of these cars however has given Dubshed a whole new dimension whilst maybe stealing a little bit of thunder from right under the VW scene's nose.
Part two is coming soon…
Paddy McGrath
Instagram: pmcgphotos
Twitter: pmcgphotos
paddy@speedhunters.com
Cutting Room Floor