Old Or New? Try Both.
While it's safe to say that just about anyone reading this has a strong appreciation for automobiles, us car enthusiasts tend to be a pretty varied bunch.
Some of us like cars from a certain brand, or with a certain type of drivetrain layout. Some like cars made for the race track; others like cars built to cruise in comfort and style.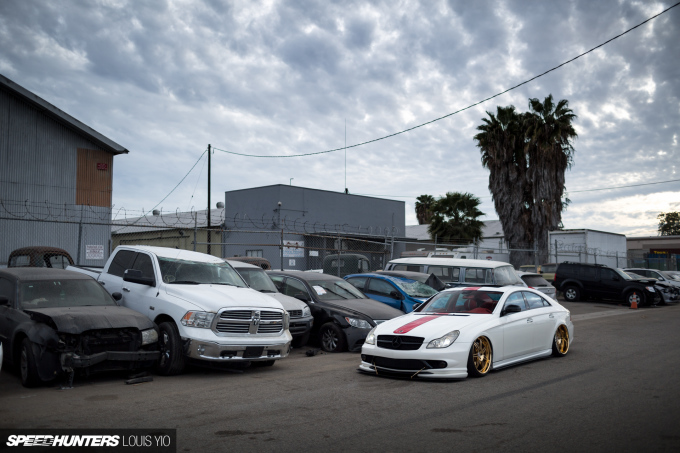 But if there's one thing that separates our tastes more than anything else, it might the age of the cars in question. Call it the automotive generation gap.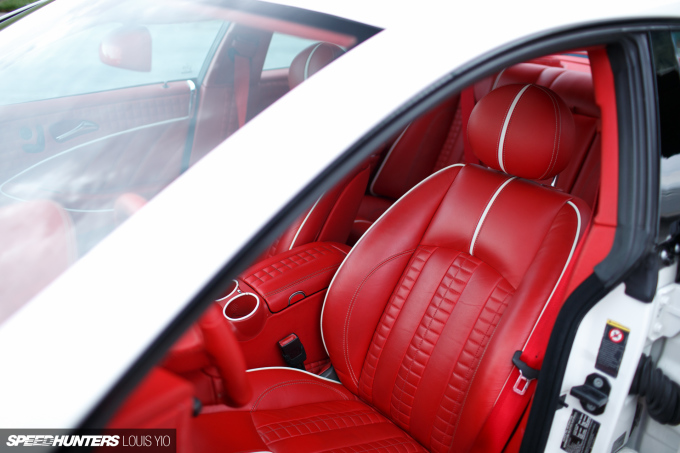 On one hand you've got the old school crowd – the people who don't just appreciate, but worship the simplicity and rawness that older cars bring. Oftentimes these people won't be caught dead working on a car with high-tech gadgets and complicated computer systems.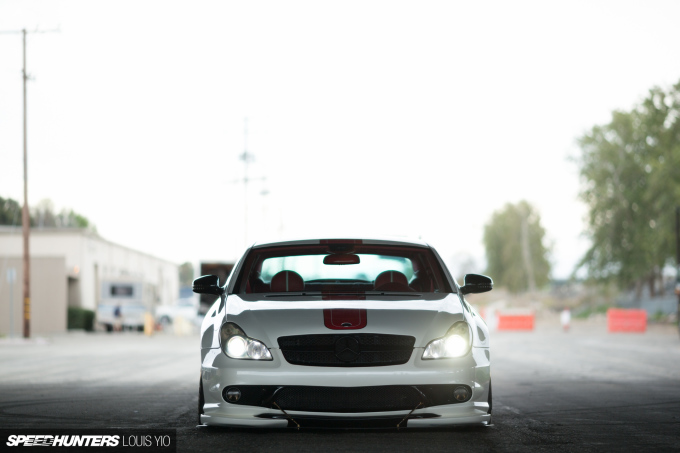 Then there's the new school crowd – an often younger generation who has fully embraced the technological advances that make modern cars what they are. Some of these people have zero experience with ancient technology like carburetion and even the manual transmission.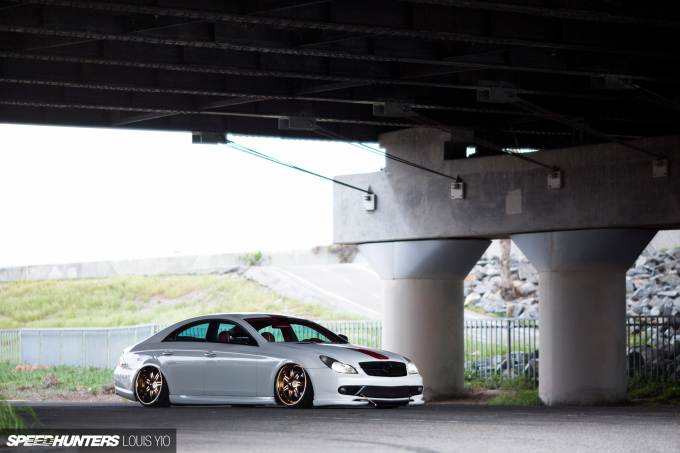 But for as big as this generation gap can be, there's also a large group of enthusiasts who are completely comfortable and adept at enjoying both the old and the new. John Sarkisyan is one of those people.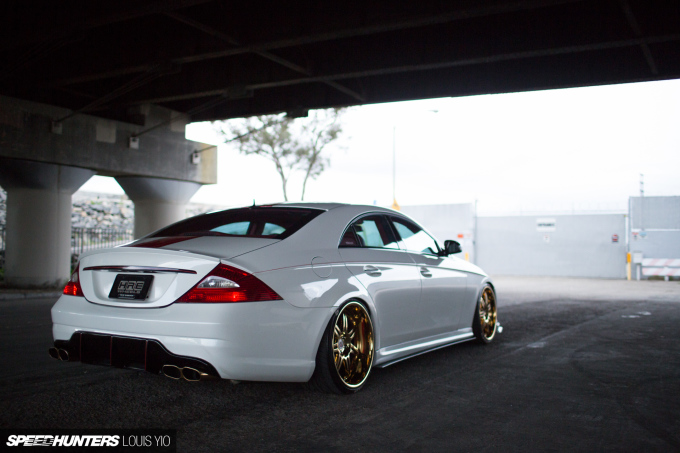 Last month we took a look at John's beautiful Porsche Speedster Outlaw powered by a hopped-up, air-cooled VW engine and dripping with vintage style. But the old school Speedster is far from the only vehicle he's modified.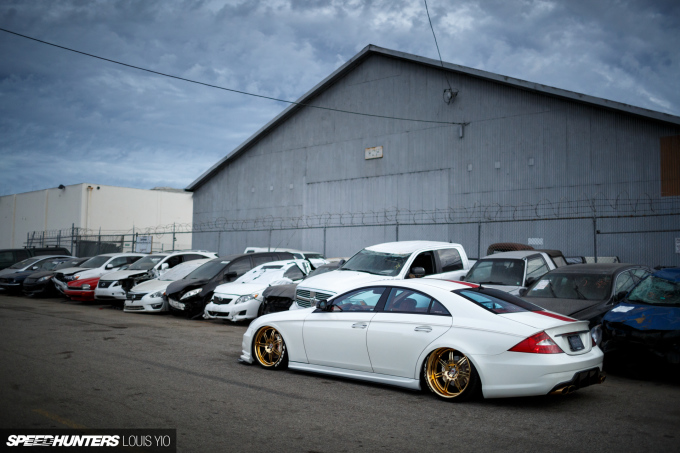 In addition to playing around with air-cooled VWs and Porsches, John is also fan of more modern European machinery. And that brings us to his very distinctive Mercedes-Benz CLS.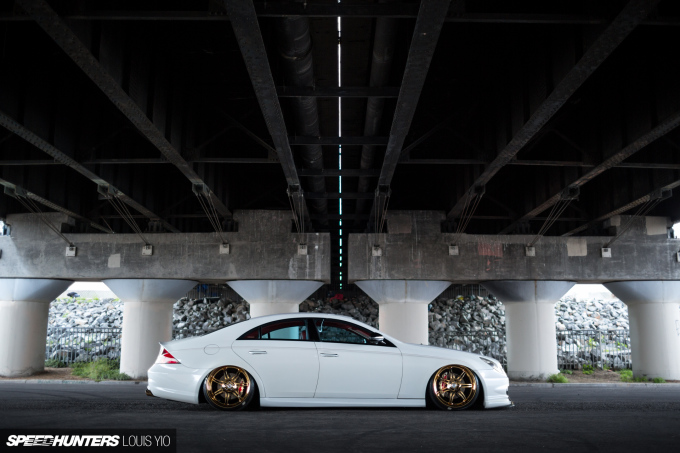 John has been a fan of the W219 chassis CLS since he first laid eyes on it. In fact, about a decade ago he purchased a brand new CLS63 AMG which he promptly outfitted with custom wheels and interior, some performance upgrades and so forth.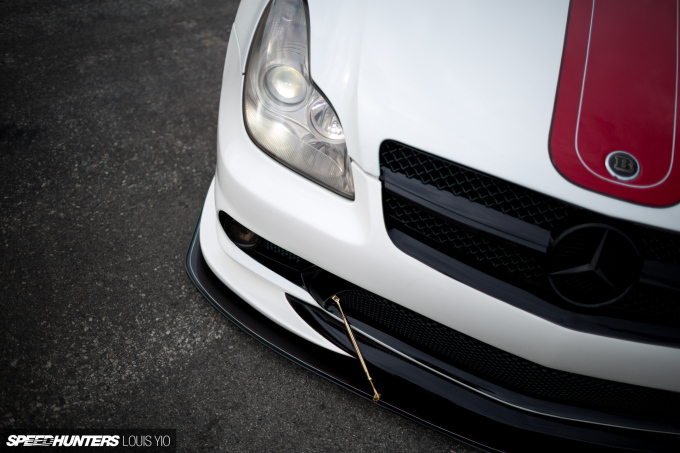 He eventually had to part ways with his first CLS, but John just couldn't shake his love for the W219 body style. A few years later he bought this one – a more basic CLS500 which he decided to go even crazier with.
Wild Luxury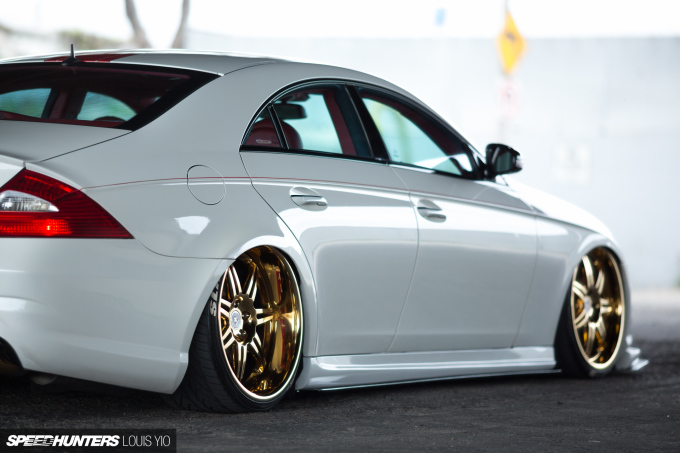 It took less than a year to get the car as it looks right now, with much of that time being spent on the paint, bodywork and interior.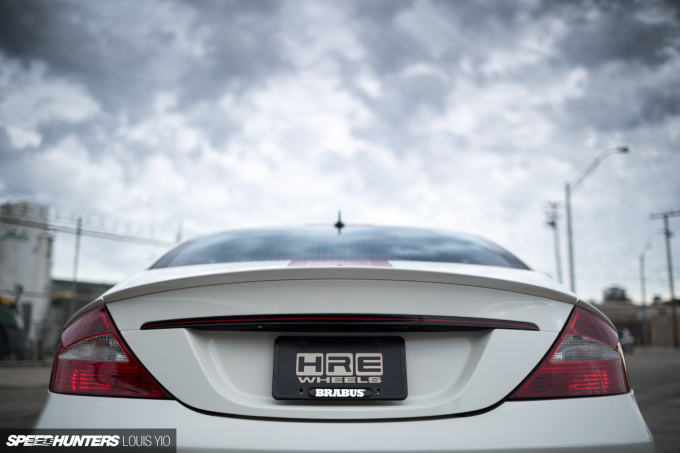 The CLS was originally painted in luxury car typical silver-tan hue, but John's plans called for the car to be fully repainted in two-stage pearl white from the Lexus catalog.
In addition he also added a racing stripe in the style of the Ferrari 599 GTB Fiorano, finished in a gorgeous red metal-flake. Custom red pinstriping was also done to add even more character to the car's swooping lines.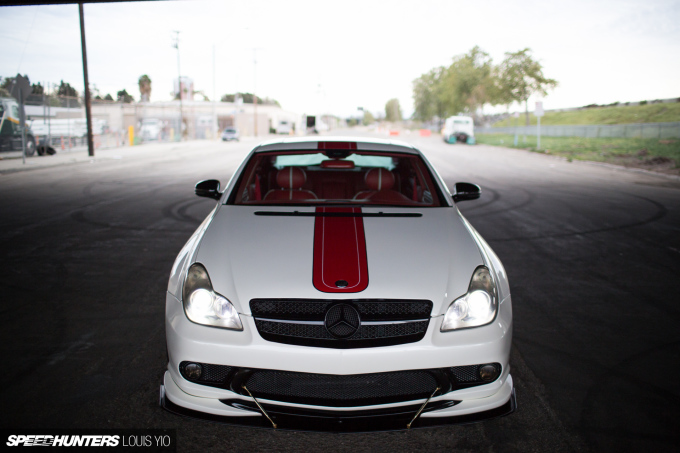 The body modifications themselves include a custom shaved AMG front bumper with a Carlsson lip and a one-off splitter from AeroFlowDynamics.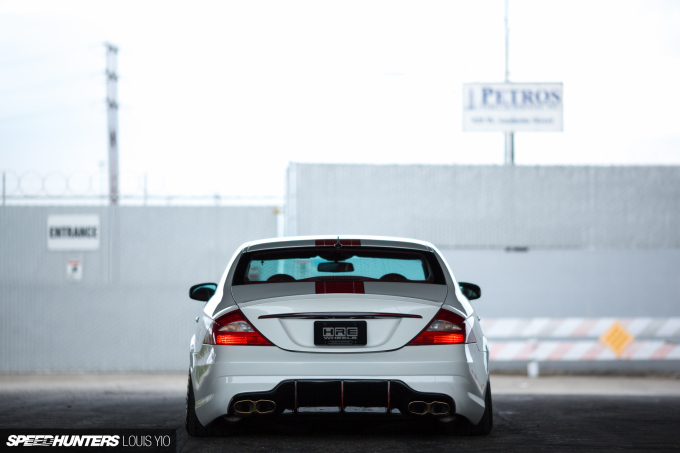 Out back there's a Brabus three-piece spoiler to match the Brabus side skirts and an AMG rear bumper has been modified to fit an SL65 diffuser.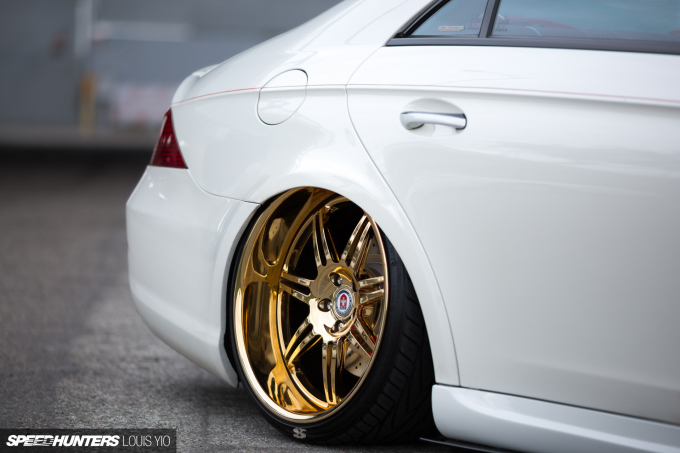 Needless to say, the CLS was also fitted with air suspension for maximum slam; more specifically a setup from Shin at Air Runner USA with ride stiffness that can be adjusted from inside the car.
White, Red & Gold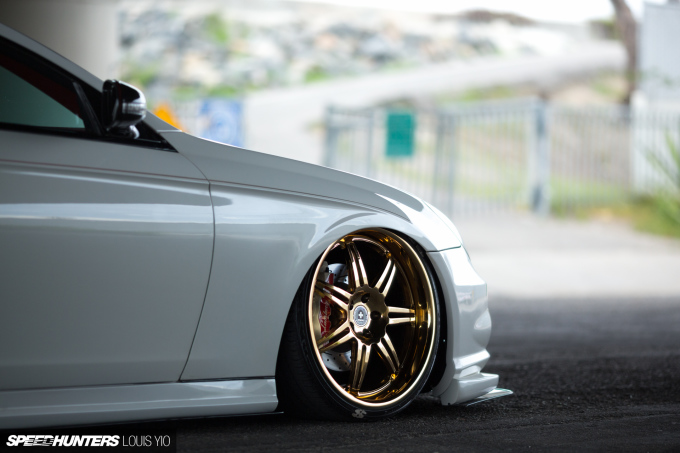 The wheels are HRE 891Rs sized 20×10-inch up front and 20×12.5-inch in the rear, and that would be pretty impressive on its own. But John went even a step further and had the wheels plated in 24 karat gold with zinc coating to ensure they can stand up to the elements.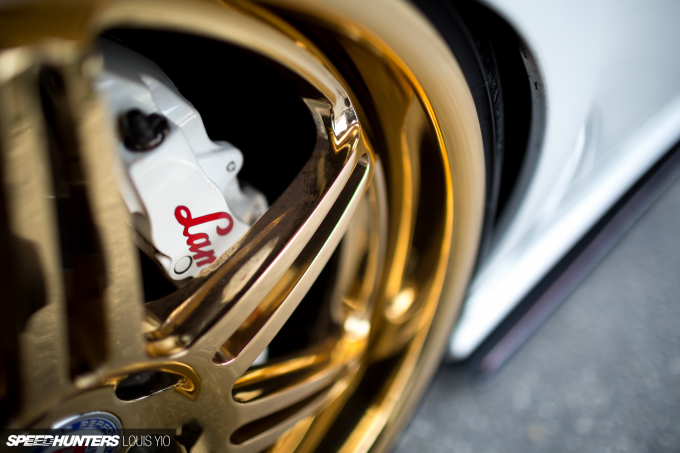 Visible behind the spokes of the front HREs are a set of Lamborghini Gallardo/Audi R8 brakes, while the rear brakes have been upgraded with AMG components. All the calipers have been painted in the same mix of pearl white and red seen on the rest of the car.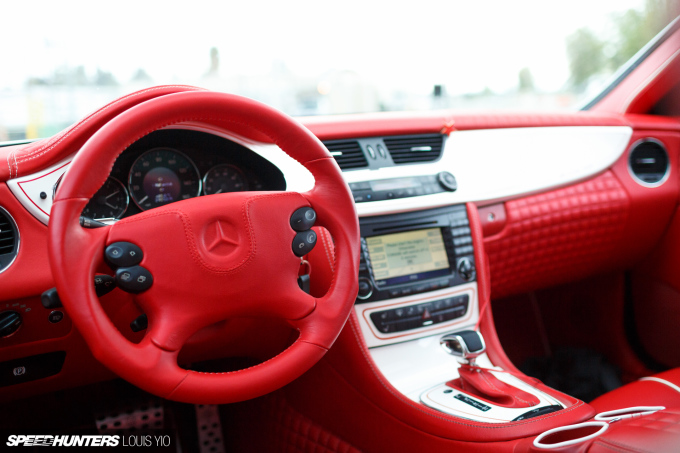 But it might actually be the interior that's the most impressive. The CLS was in the shop for over eight months having its cabin completely overhauled.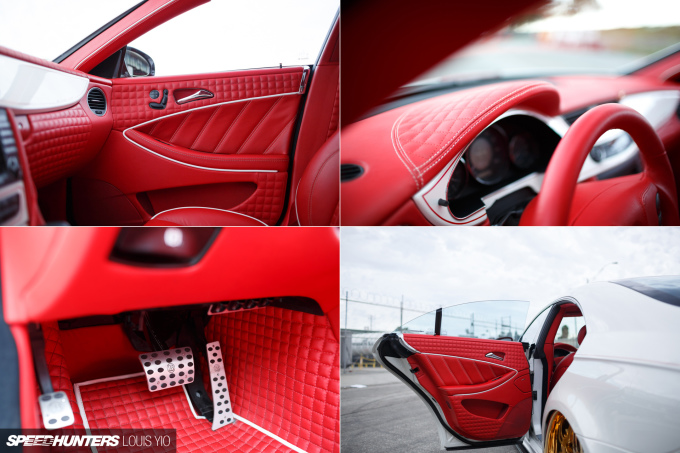 There is no stock coloring left anywhere, with everything finished in custom red upholstery and the original wood surfaces redone in a pearl white to continue with the overall theme.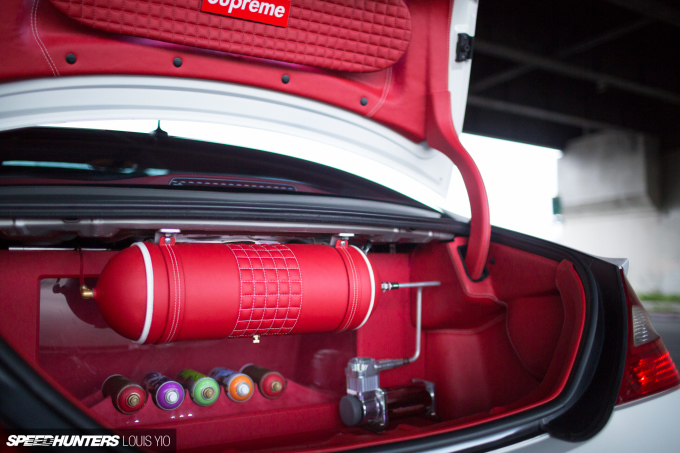 When it came to redoing the CLS's trunk, John took lots of inspiration from the wild VIP builds from Japan. Everything has been refinished with custom red upholstery, including the air tank and housings for the JL audio equipment. A skateboard deck has even been integrated into the deck lid.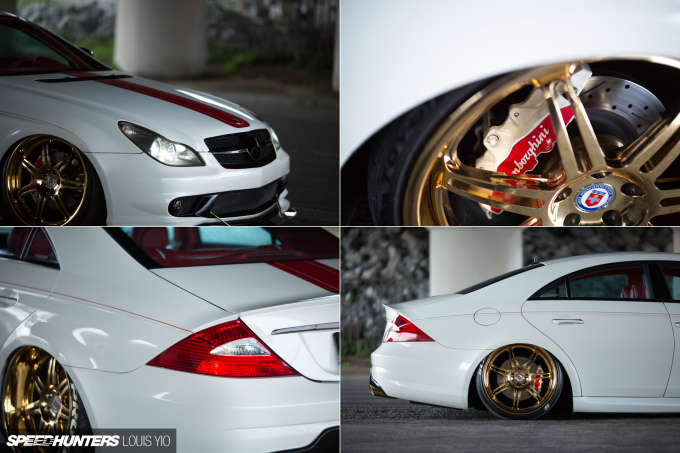 While a driving a stock Mercedes CLS might be an end goal for many people, John has gone much further, using the car as a basis for one of the more unique VIP/luxury builds we've seen in a while.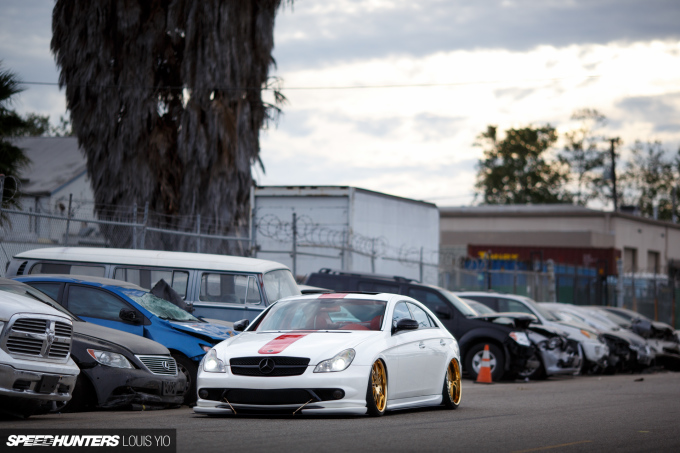 Whether it's a classic air-cooled machine or the latest and greatest in modified luxury style, John is someone who has thrown the generation gap out of the window.
Old or new? Why not have it both ways?
Mike Garrett
Instagram: japanifornia_media
mike@speedhunters.com
Photos by Louis Yio
Instagram: lusciousy
Cutting Room Floor