As I mentioned in my article about the incredible car collection at Galpin Auto Sports in Southern California, the legendary Ed 'Big Daddy' Roth is one of the builders whose work is celebrated inside the showroom. And one of the most interesting Roth machines on hand isn't even a show car – it's Big Daddy's 1979 Honda Civic CVCC daily driver.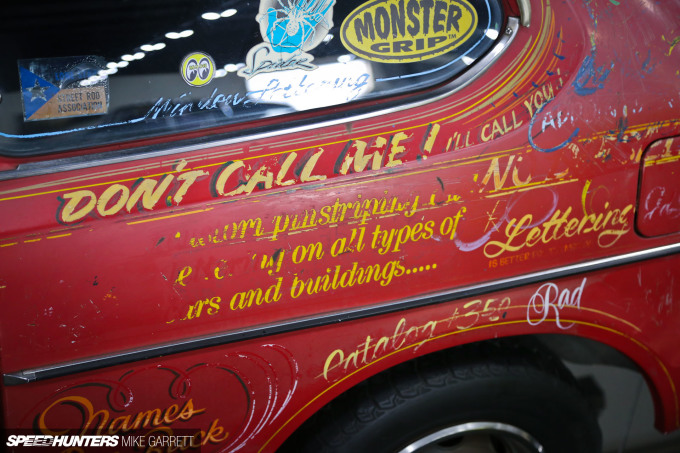 At the time he purchased the Honda, Roth was working as a painter based out of Knott's Berry Farm in Orange County. He used the Civic as his transportation to jobs both locally in SoCal and across the US where he traveled around painting and selling goods.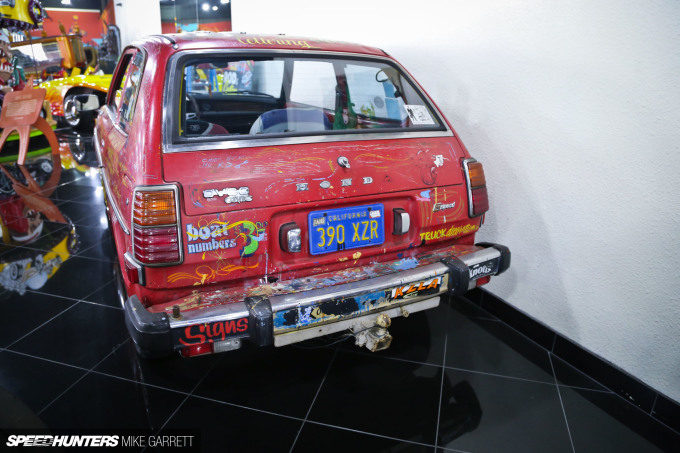 But the car would end up being so much more than just a daily driver; it became a rolling palette and doodle pad for one of the most legendary hot rod artists of all time.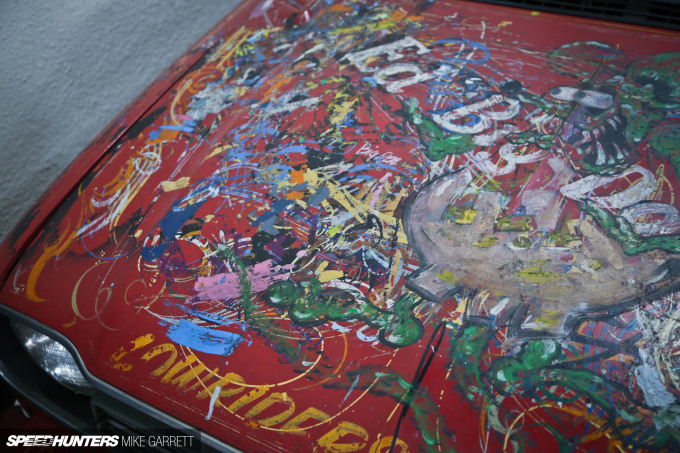 The car certainly isn't what you'd call 'pretty', but its lack of polish is more than made up for with its layer upon layer of history. Every panel is filled with lettering, artwork, and a whole lot of paint mixing.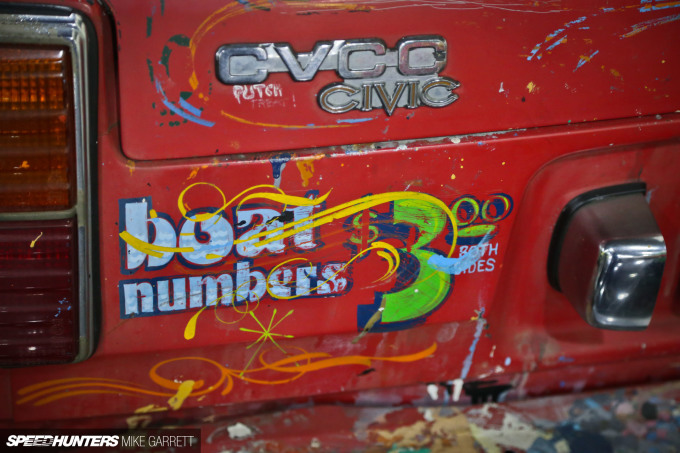 While he might be best known for his characters and wild custom show cars, Roth would apply his talents to just about anything, right down to painting registration numbers on boats. Three bucks for both sides.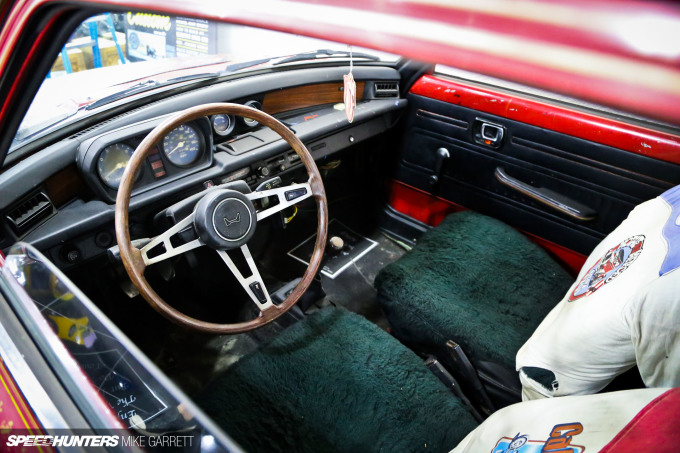 Great care has been taken to keep the Honda as original as possible, and that includes an interior which remains completely as Big Daddy had it.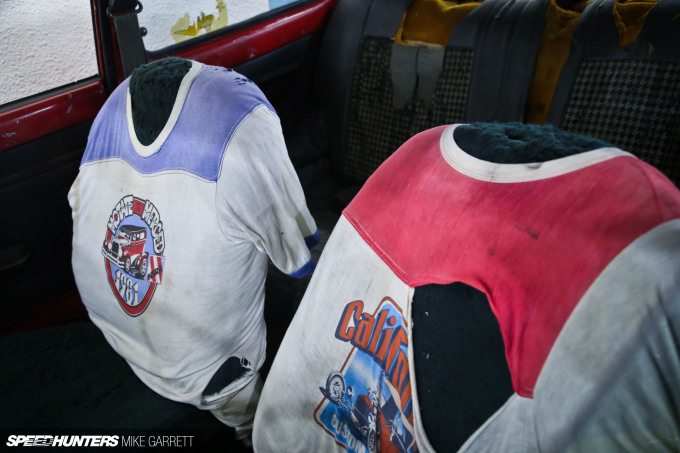 It's all untouched, from the air freshener under the rear-view mirror to the T-shirt seat covers.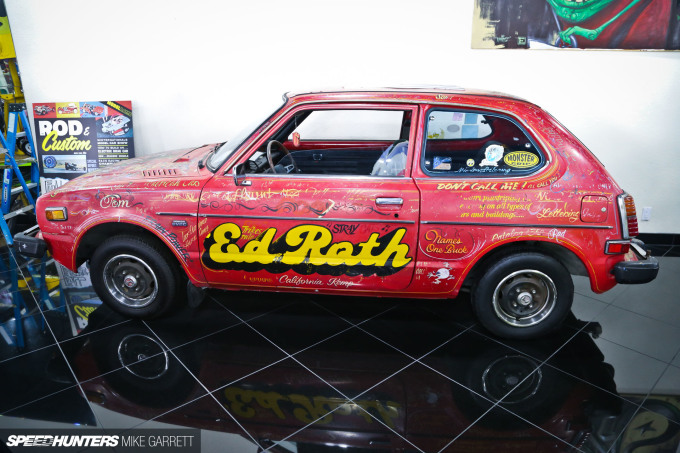 It's part billboard, part canvas and part tool. It's also a legitimate a piece of history and one of the most unique cars in the Galpin Auto Sports collection. I'd say it's a perfect way to wrap up our look at this must-see gearhead destination.
Once again, thanks to Doug and the GAS crew for letting me come out and take a look around.
Mike Garrett
Instagram: japanifornia_media
mike@speedhunters.com