The Sensible One
On a recent trip to Qatar, let's just say that I was exposed to a collection of cars that you could call considerable. This collection of cars differs from a lot of the collections you typically see online associated with the hyper-rich, in that all the vehicles are driven on a regular basis.
The owner is a very private person, which is something I respect and why I'm not showing you this collection (not that I have any photographs to share). I did, however, manage to wrangle a few minutes with one of the cars that really caught my attention – a rather humble looking Nissan Patrol.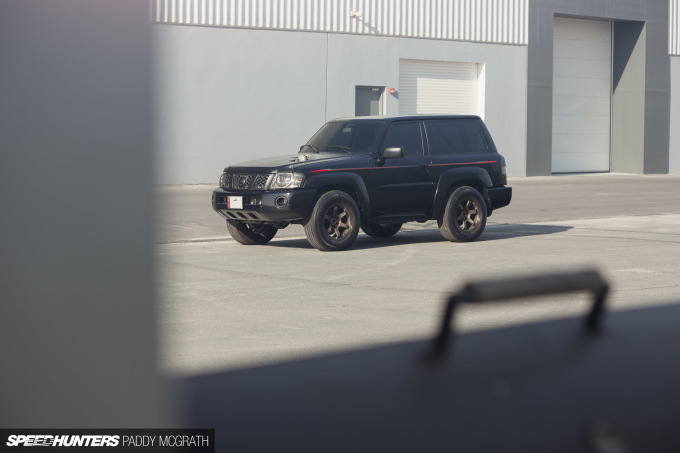 Well, humble-ish once you notice the two very large turbochargers poking through the bonnet.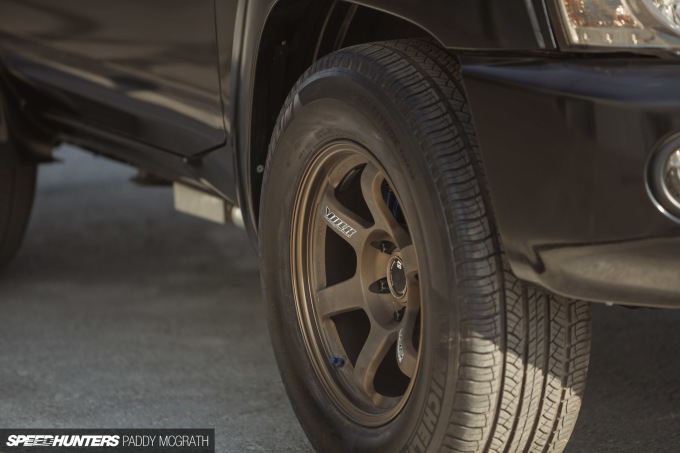 The RAYS Volk Racing TE37s are subtle though, likely only to be picked up on by those who know.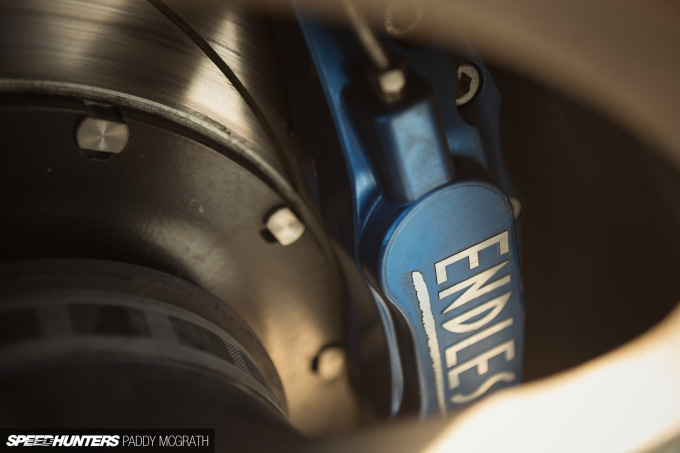 The huge Endless brakes with 2-piece floating discs are less subtle, but again something that you would have to look for. That's pretty much the extent of the exterior modifications, but this is very much a car that's all about what's beneath the surface.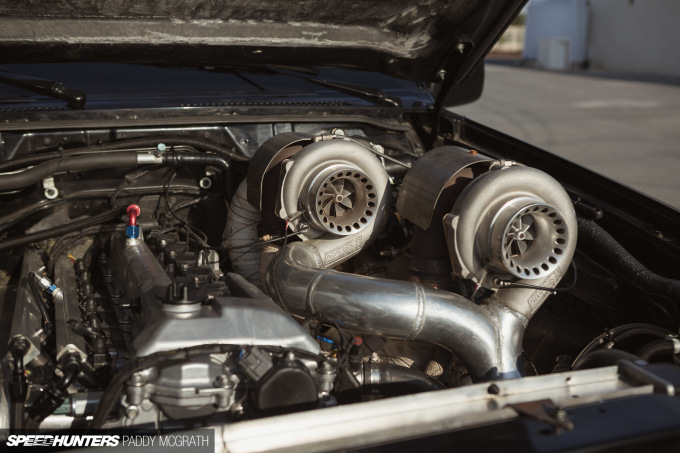 The two large Precision Turbos turbochargers are mated to Nissan's TB48, along with bigger injectors, custom AAP camshafts, and an upgraded fuel and cooling system. The setup runs on a MoTeC M1 engine management system, and was all put together at Al Anabi Performance. There's a little bit more too, but for now those upgrades will remain a secret. The result is a headline figure of 1,400hp at the wheels and enough to propel the Patrol to 308km/h (191.4mph) in the standing half-mile.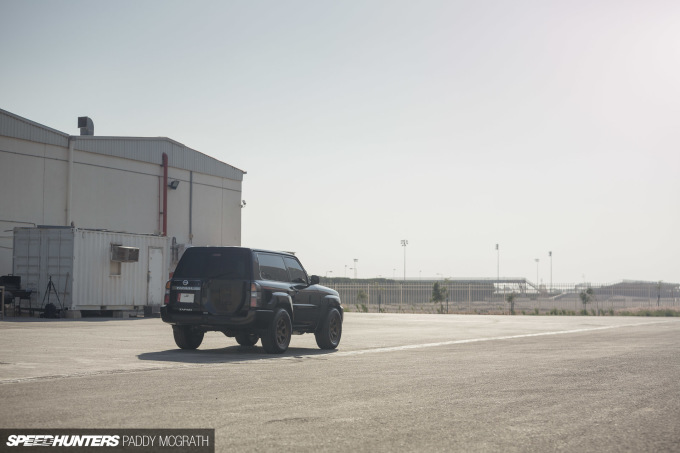 Enough to leave a Bugatti Veyron SS for dust (literally and figuratively) at the same event, which is in itself a remarkable feat and not something you would expect from a vehicle that has the aerodynamic profile of a small house. An Albins gear set along with QRC's drag package play their role in getting it across the line so quickly.
The interior has that nice balance of being stripped but not all-out race car where the truck is going to be a pain to drive on the streets.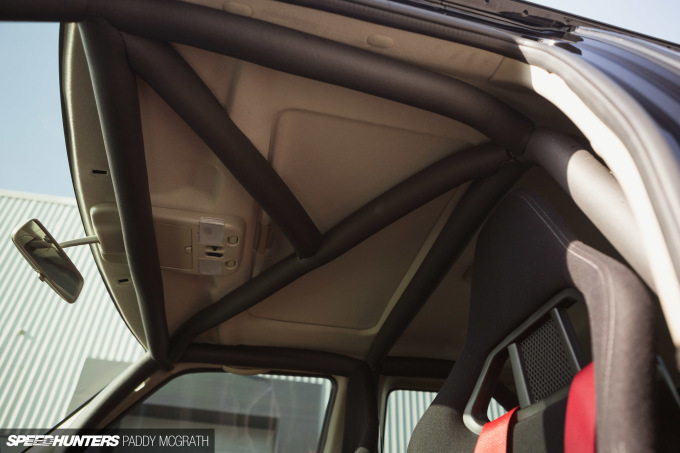 The cage is properly padded too, something that irks me when it's not done on street cars.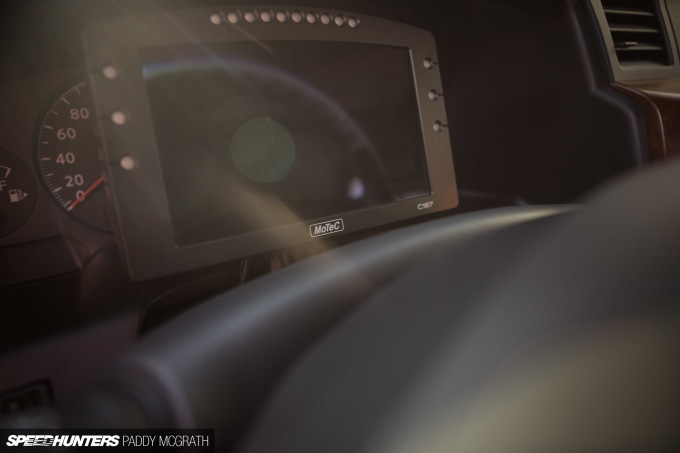 All the vitals are now read through a MoTeC C187 digital display with integrated LED shift lights. The rest of the interior is almost perfectly original, although a few extra buttons and dials have been added discreetly throughout the cabin.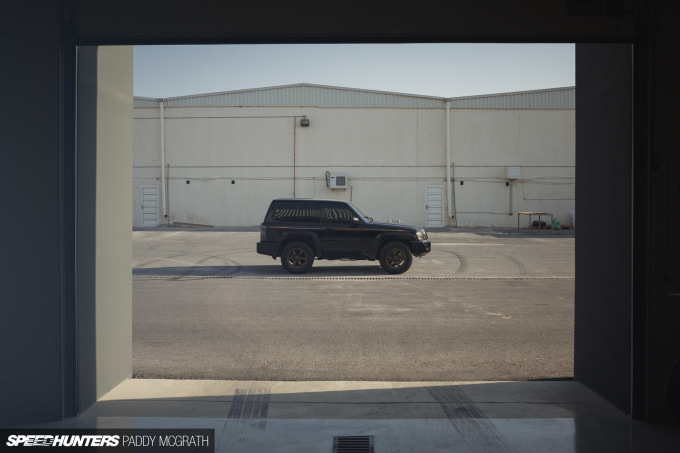 I only had a few minutes to photograph the Patrol in between other planned shoots, but it's not something I regret taking the time to do. Far from it.
If I make it back to AAP in future, I want to dig out another one of these Patrols for a full feature, because, believe it or not, this is actually pretty tame compared to a couple of the others that were in the workshop.
Paddy McGrath
Instagram: pmcgphotos
Twitter: pmcgphotos
paddy@speedhunters.com
Cutting Room Floor