The two Alfa Romeos I'm about to show you weren't participating in the recent Attack event held at Tsukuba Circuit, but rather just sitting on display in the paddock. That doesn't matter though, because they're perfect examples of just how well the Japanese are able to take Italian cars like the Alfa 156 and turn them into something totally cool.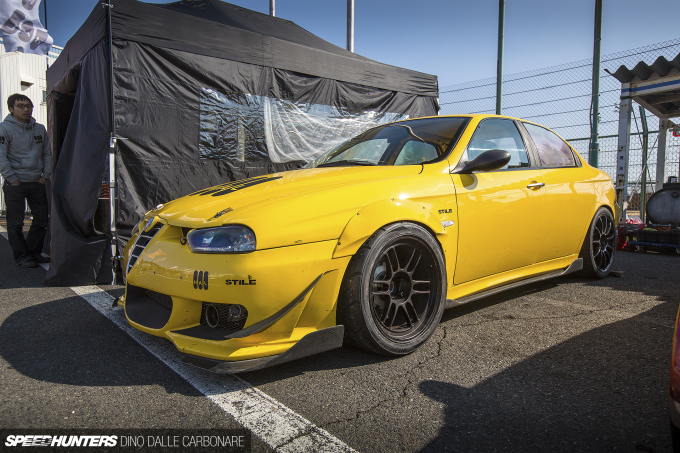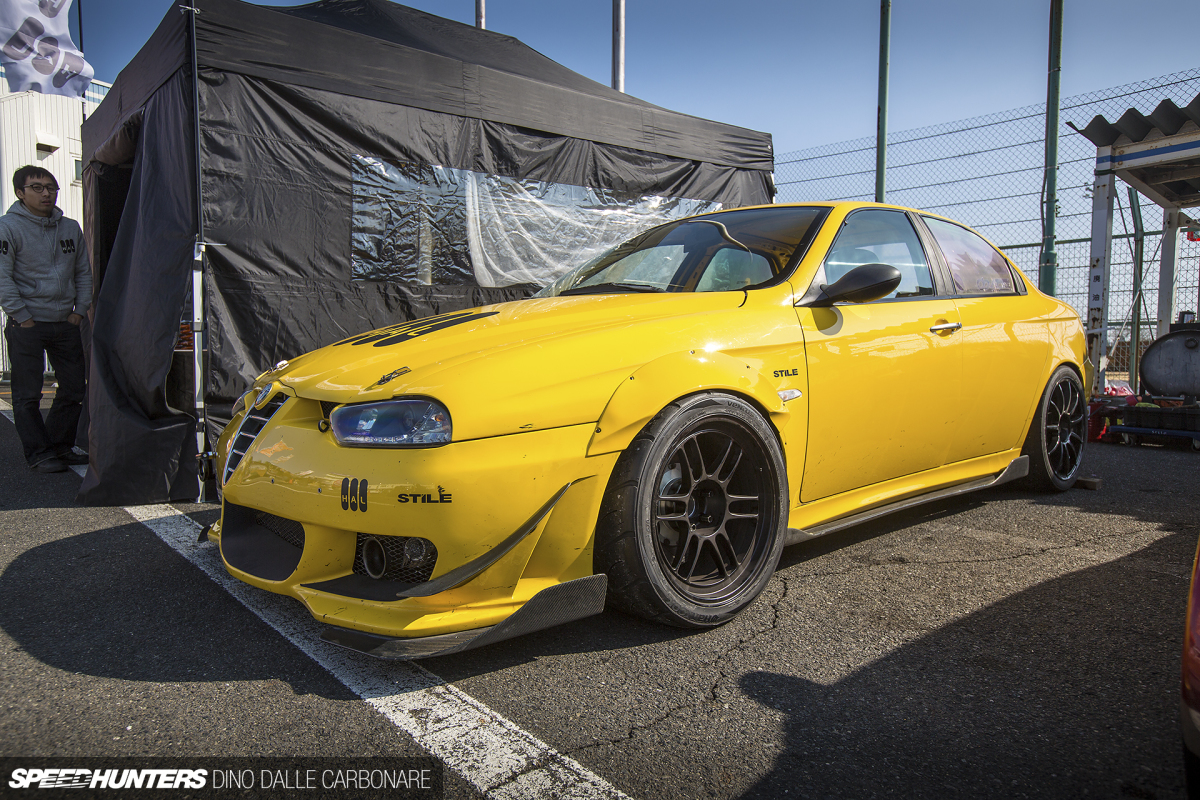 For some reason, this is something Italians themselves are not too good at doing; I've never seen a modified Alfa in Italy that really stood out. It's probably because they could never possess the quality that allows people to turn even the most mundane of cars into something badass. That quality is JDM-ness.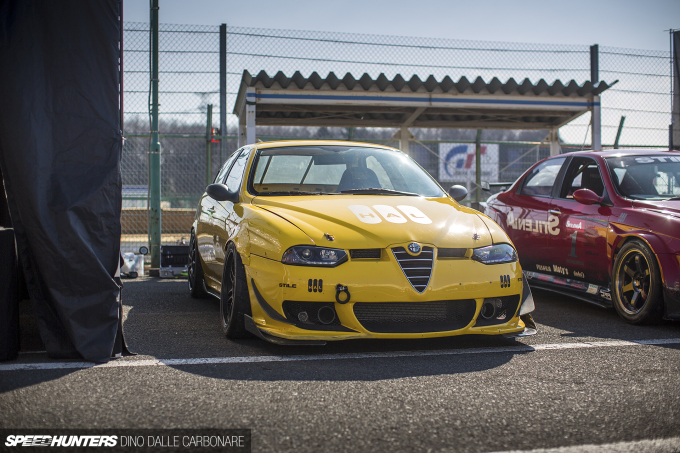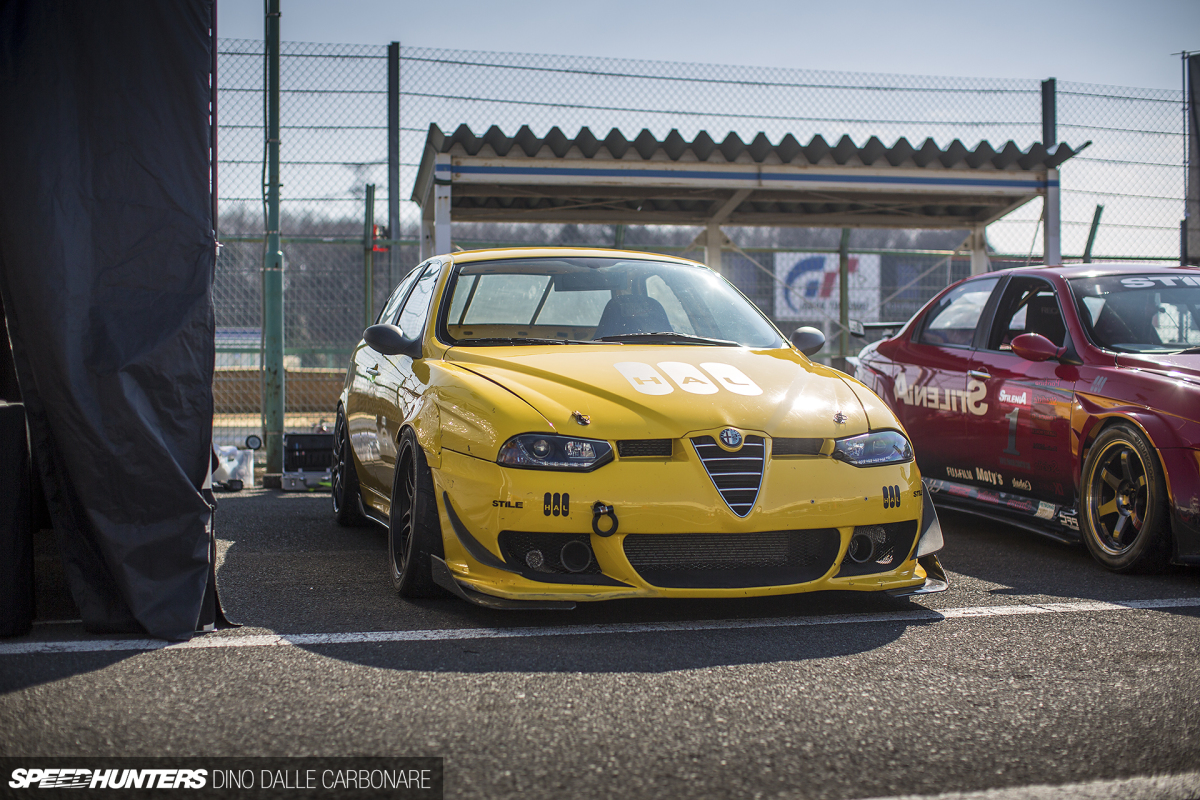 How else can you explain it? If you needed proof, just take a look at these two cars put together by the guys at Stile. Both ooze awesomeness because every single modification has been done for a reason. These are beautifully functional track cars with just the right amount of aggression added to that unmistakable Alfa Romeo design.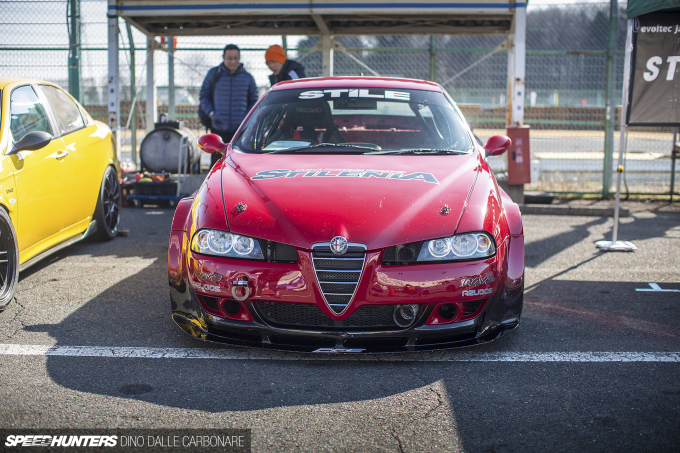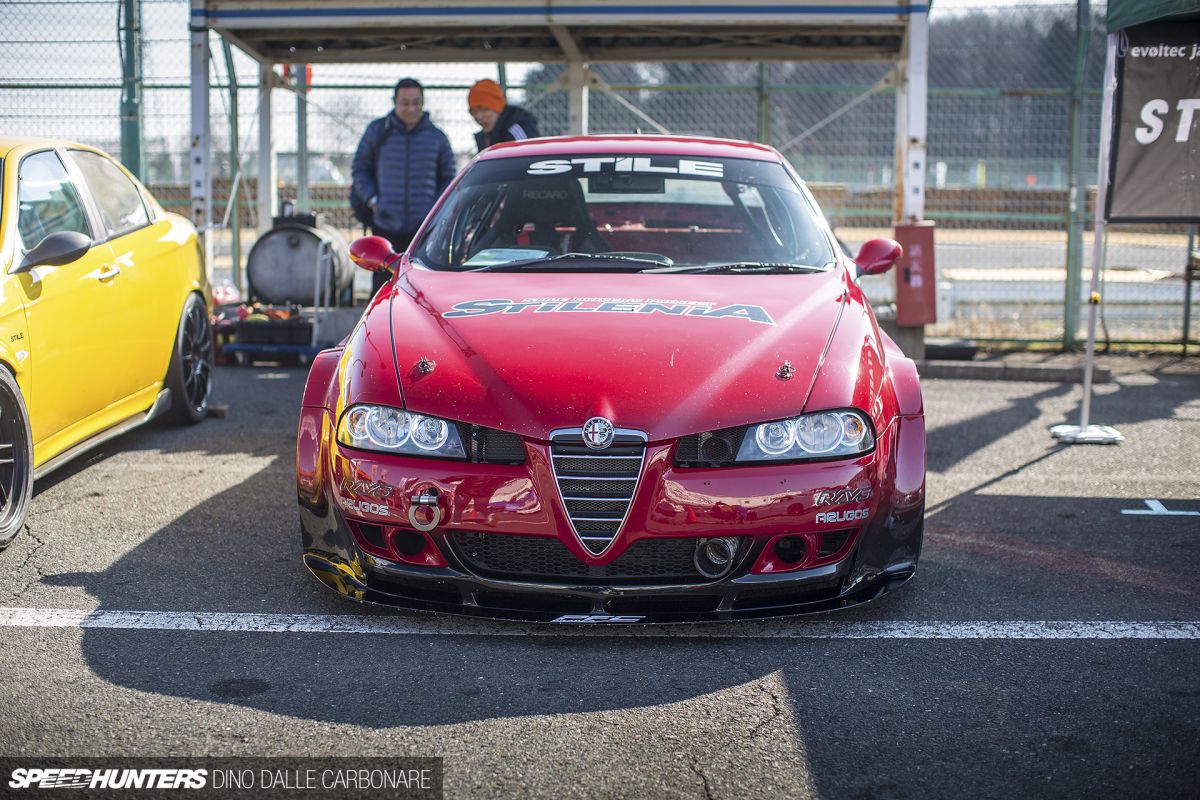 Both the yellow 156 and the two-tone one next to it were completely stripped out with just a single driver's seat for each. They also epitomise the type of cars that Stile concentrates on.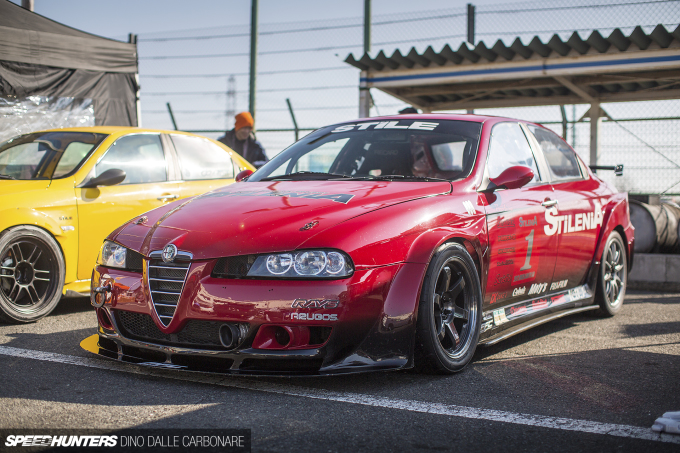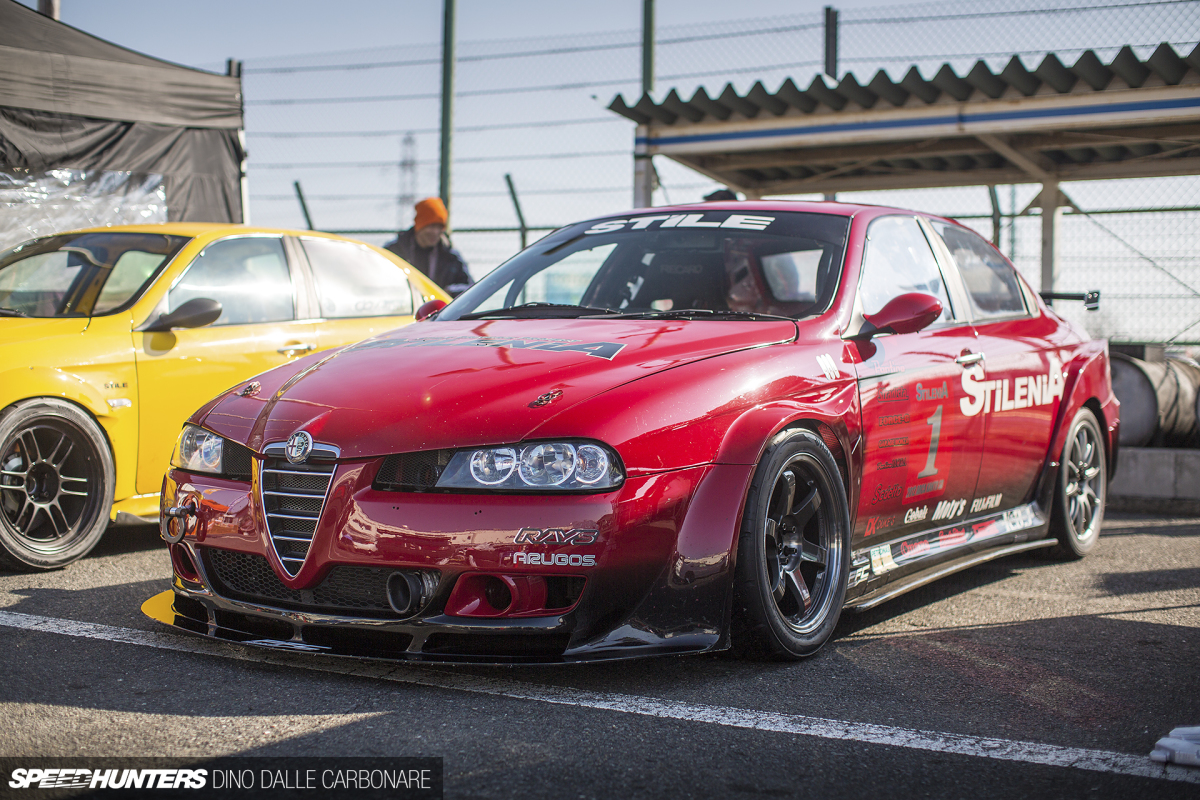 This one was slammed on a set of RAYS Volk Racing TE37SLs, which themselves were barely contained by the flares that have been worked into the redesigned front bumper and FRP fenders.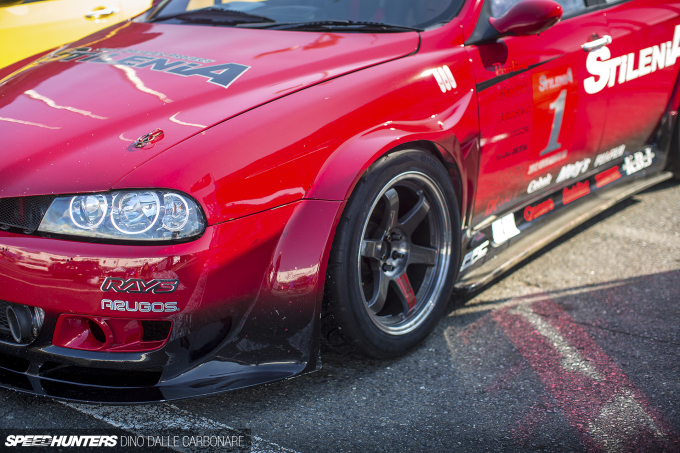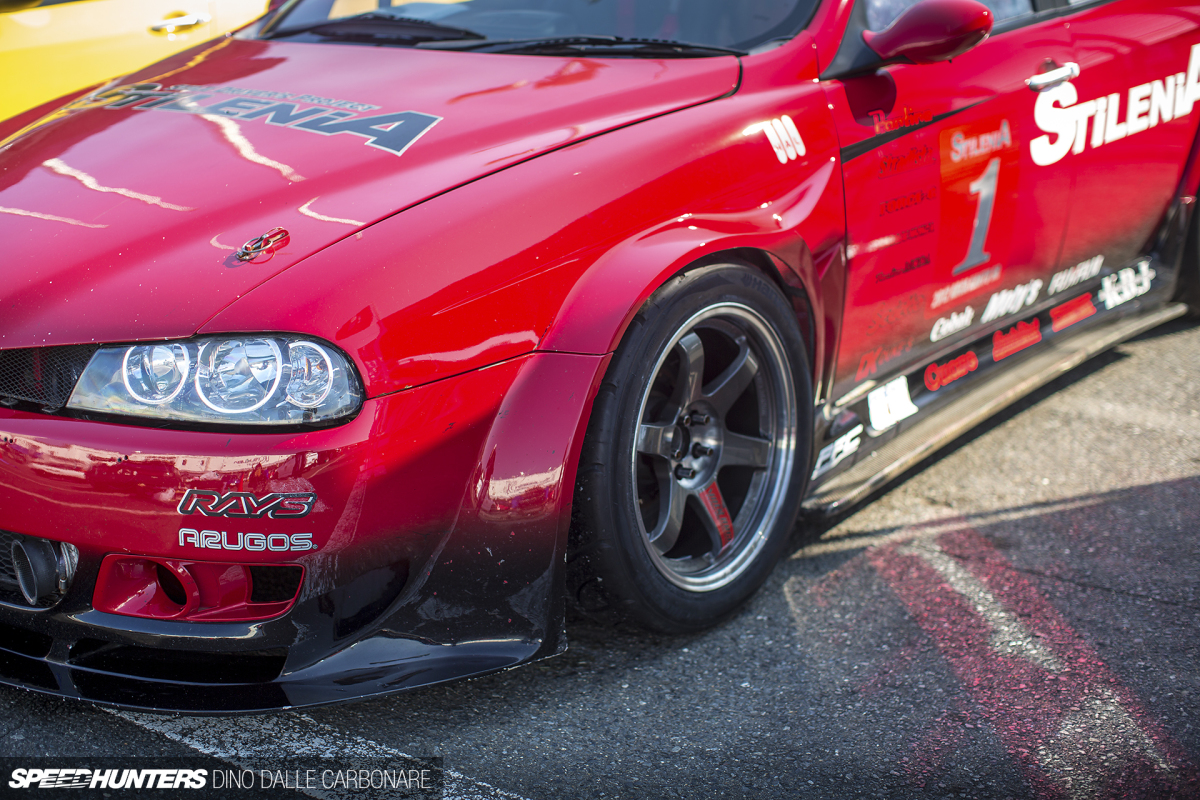 Here's a closer look.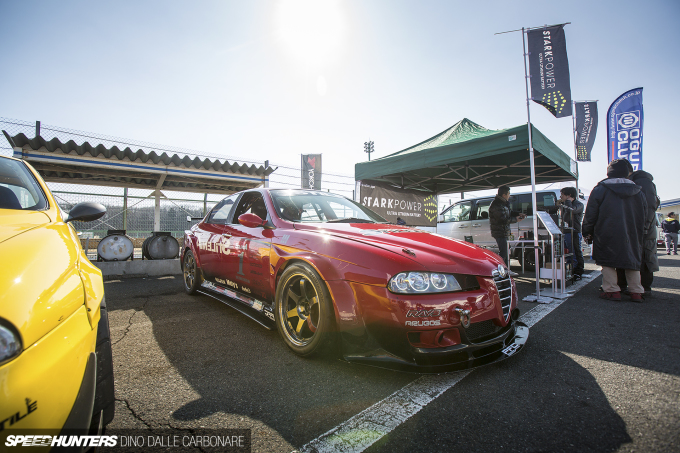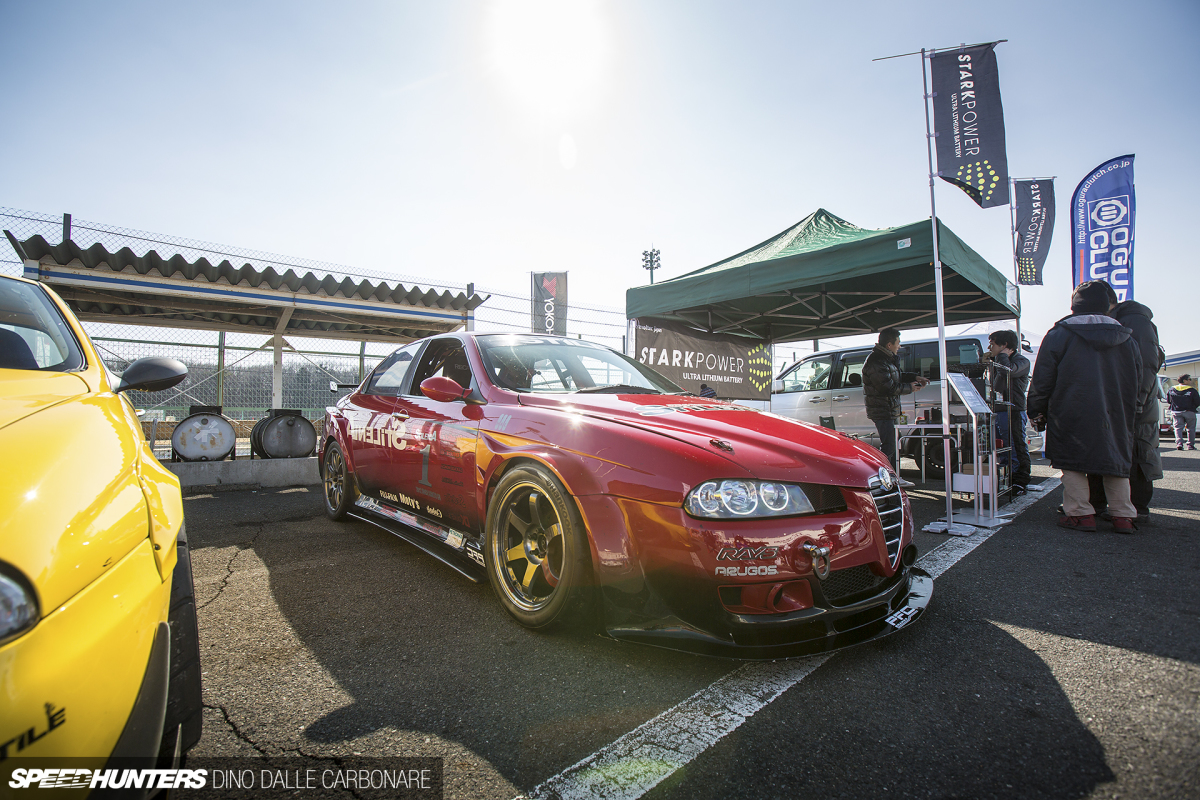 The look continues along the flanks with some serious side skirts.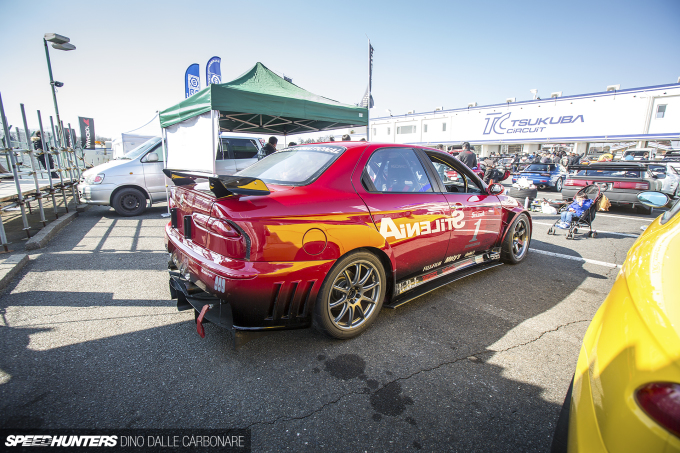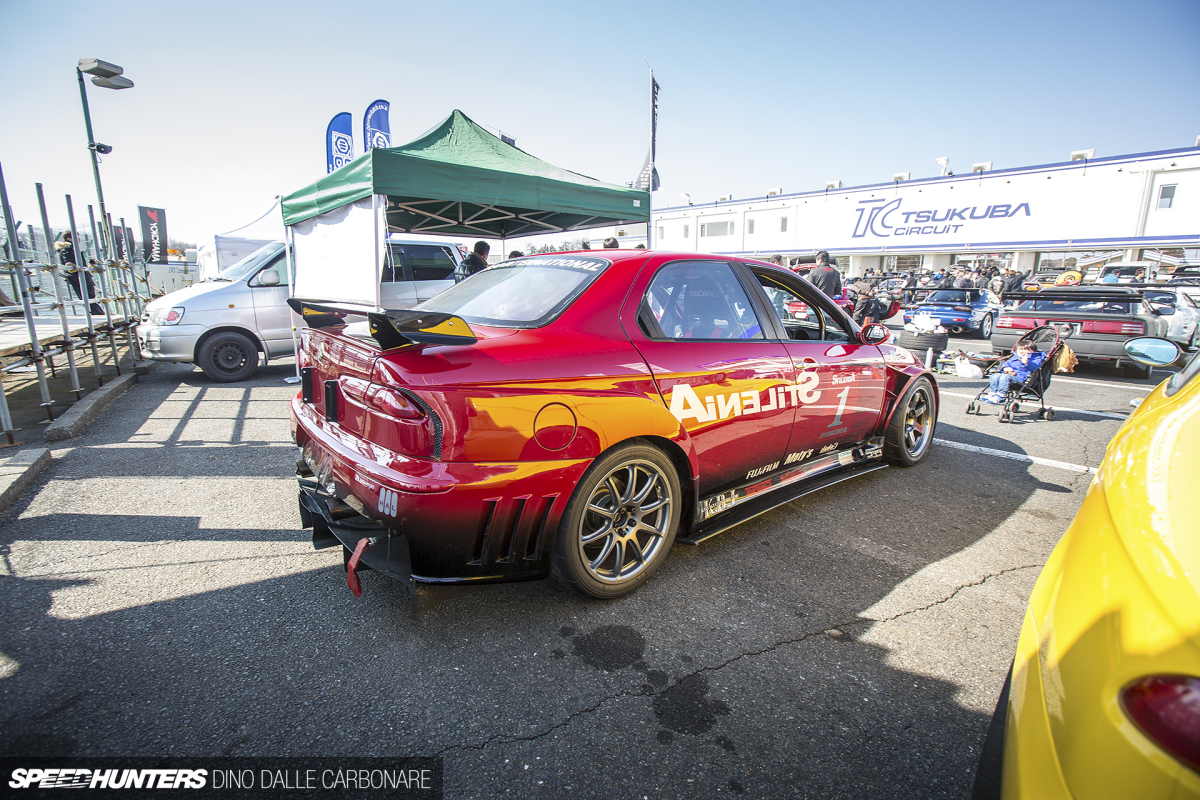 At the back the widening is less dramatic, but as equally well integrated as the front. Side gills on the bumper are a nice touch, as is the low-mount spoiler. Look closely however, and you will see that there are a pair of mounts on the vertical side of the trunk lid hinting that when this car hits the track it runs a rather large wing.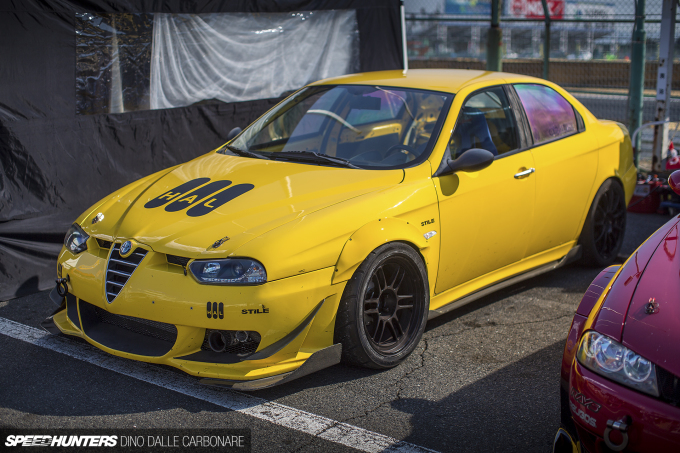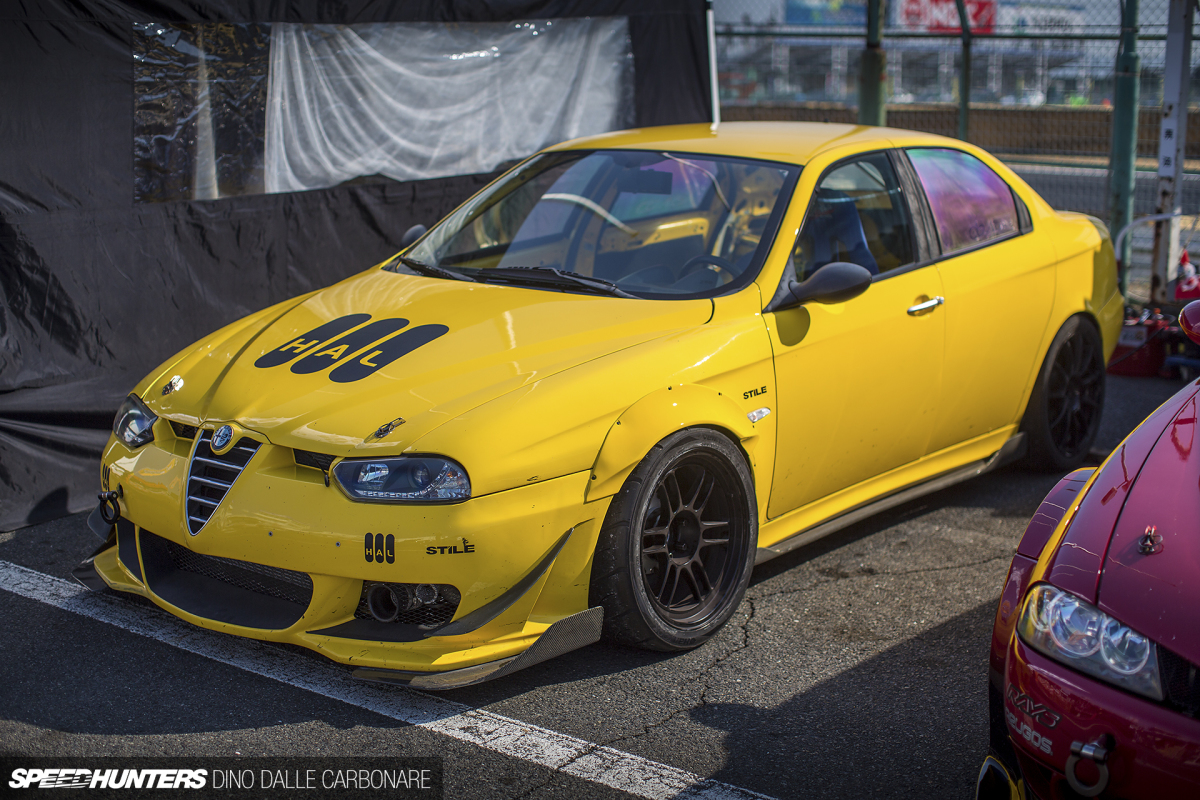 The yellow car was a little simpler with only small bolted-on fender flares at the front mated to a few simple carbon fiber touches. It's the Enkei RPF1s and their aggressive fitment that really make the car in this instance.
Both of these Alfa Romeos are great examples of how the Japanese can really do no wrong when it comes to modifying cars in their own way.
Dino Dalle Carbonare
Instagram: speedhunters_dino
dino@speedhunters.com