Now that classic Datsuns like the 240Z and 510 have started to skyrocket in both popularity and value, I do worry that we'll be seeing less of the cool, budget-oriented builds that have defined these cars for so many years.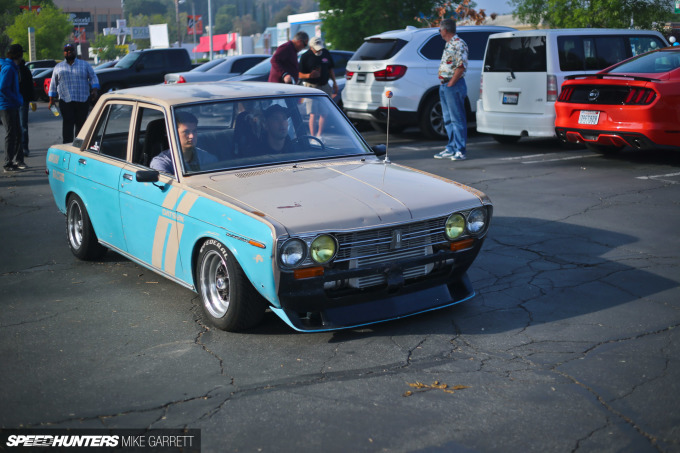 Fortunately though, right now there are still plenty of grassroots street car builds out there, so it looks like it'll be some time before these cars sit strictly in the realm of collectors and restorers.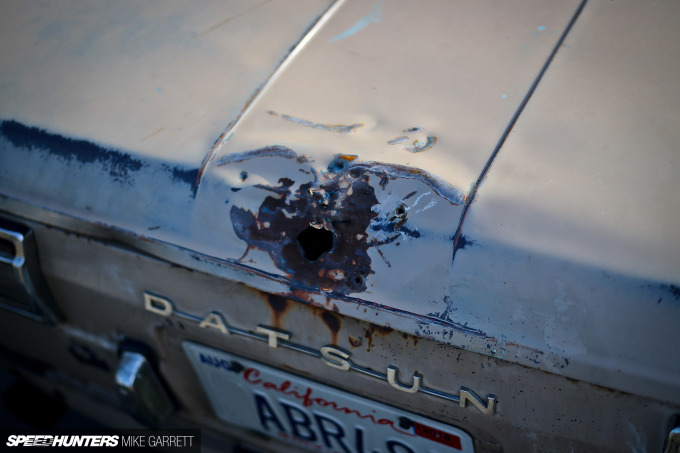 For example, check out this '69 510 sedan I spotted at last weekend's Supercar Sunday meet in Woodland Hills. While I didn't know what was under the hood when I first saw it, I was still drawn to the patina-covered and slightly banged-up exterior.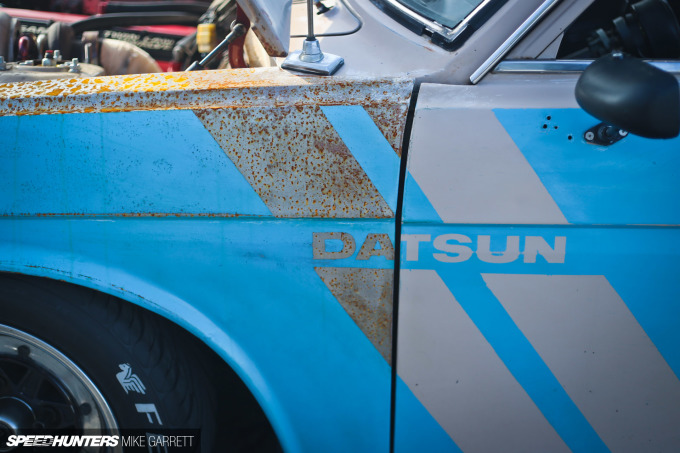 A closer look revealed a car that was full of character, with touches like a set of BRE stripes that look like they were applied some time during the 1970s.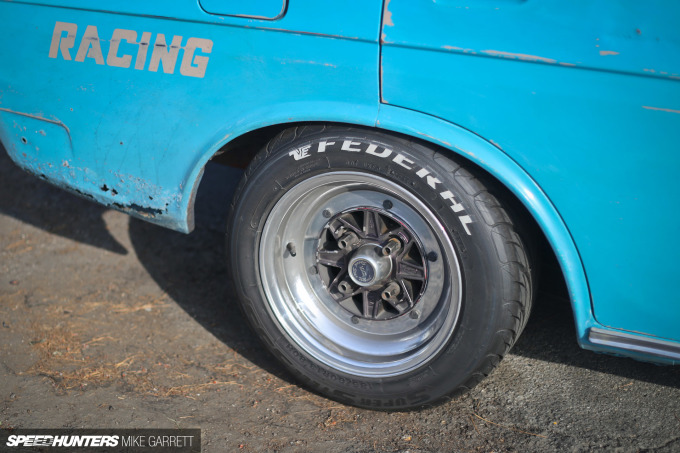 The small 13-inch wheels are another throwback to the good old days – in this case a set of SSR MkIIIs that wear their age with pride.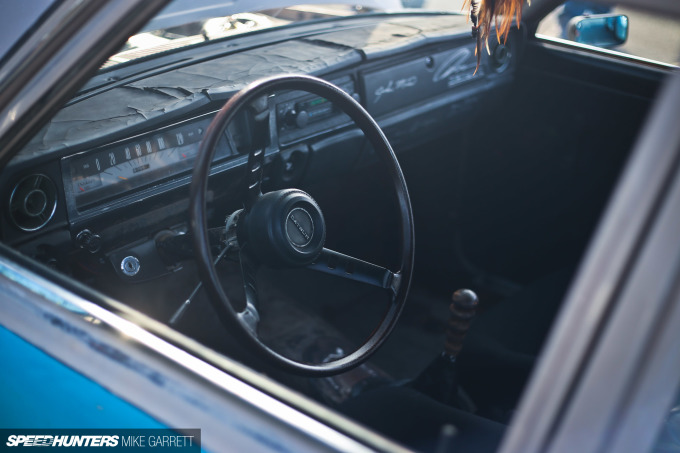 With the exception of a some aftermarket bucket seats, the interior has also been left unrestored, complete with a wood-rimmed Datsun steering wheel and a cracked dash that's adorned with the autographs of Datsun heroes like famed BRE driver John Morton. Even the instruments are original.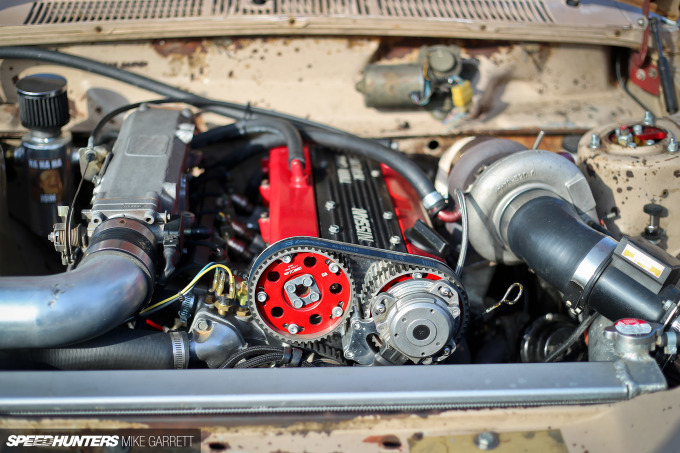 And while you'd expect to see an equally old L-series motor under the hood, the giant intercooler up front suggests something otherwise. Yep, this one's actually powered by a turbocharged Nissan CA18DET. Not only does this make for a substantial power upgrade, it's also a little different from the SR20 swaps we more commonly see in 510s.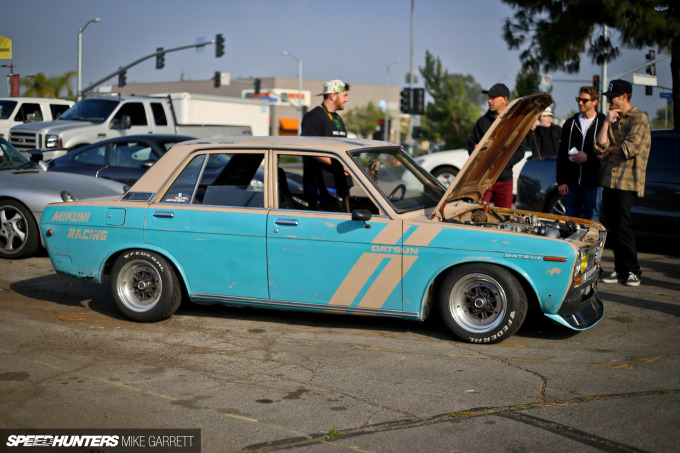 A beat-up, but cool-looking exterior, a healthy turbo motor swap and a ton of character. It's the recipe for one very unique and sweet little Datsun.
Mike Garrett
Instagram: japanifornia_media
mike@speedhunters.com