Number One
I struggle with the current crop of overfender cars. I've made no real secret of this in the past, so it might come as a surprise as to why I've just gone and photographed one at last weekend's Auto Heroes.
There are a couple of reasons for this, including that it is (or was at the time) the first street Rocket Bunny kitted MX-5 on the planet, which is quite an unusual claim for a car built in Ireland. It's probably the first street Rocket Bunny car on the island, full stop.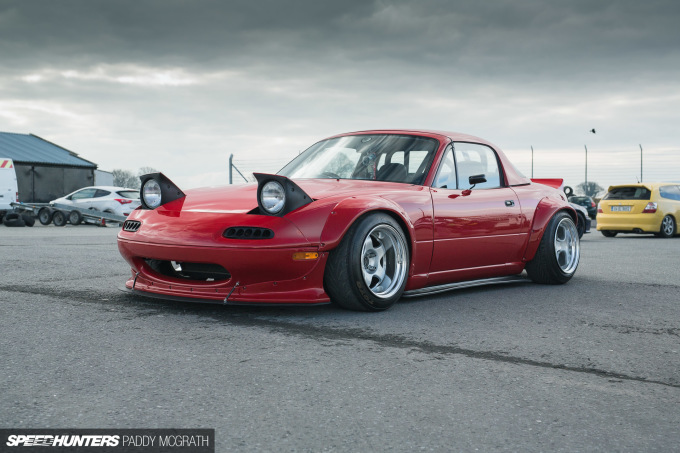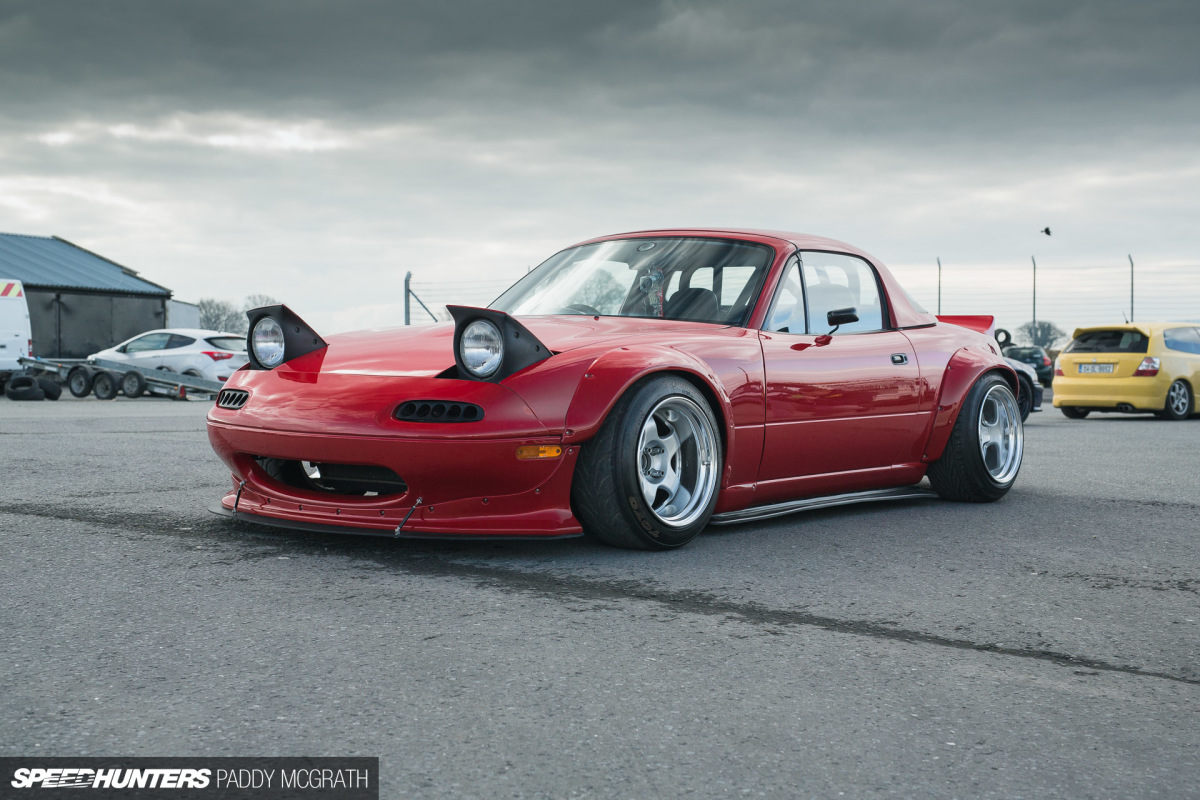 The Mazda was built and debuted as such earlier this year by Rick's Car Care in Dublin as a promotional car to publicise their business. Coincidentally, Rick's brother Keith had his 180SX featured on here a couple of years back.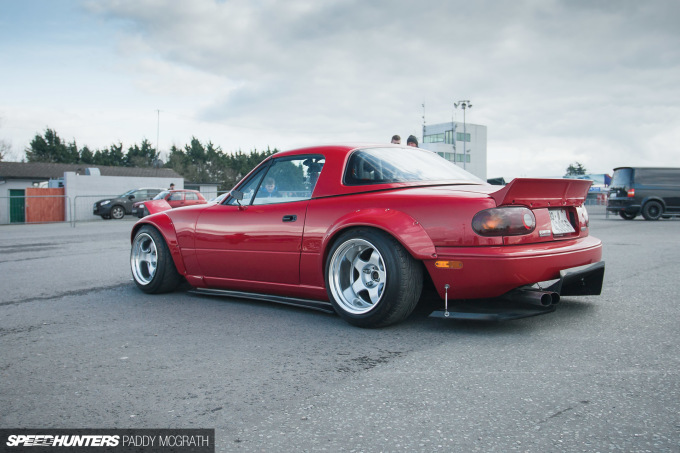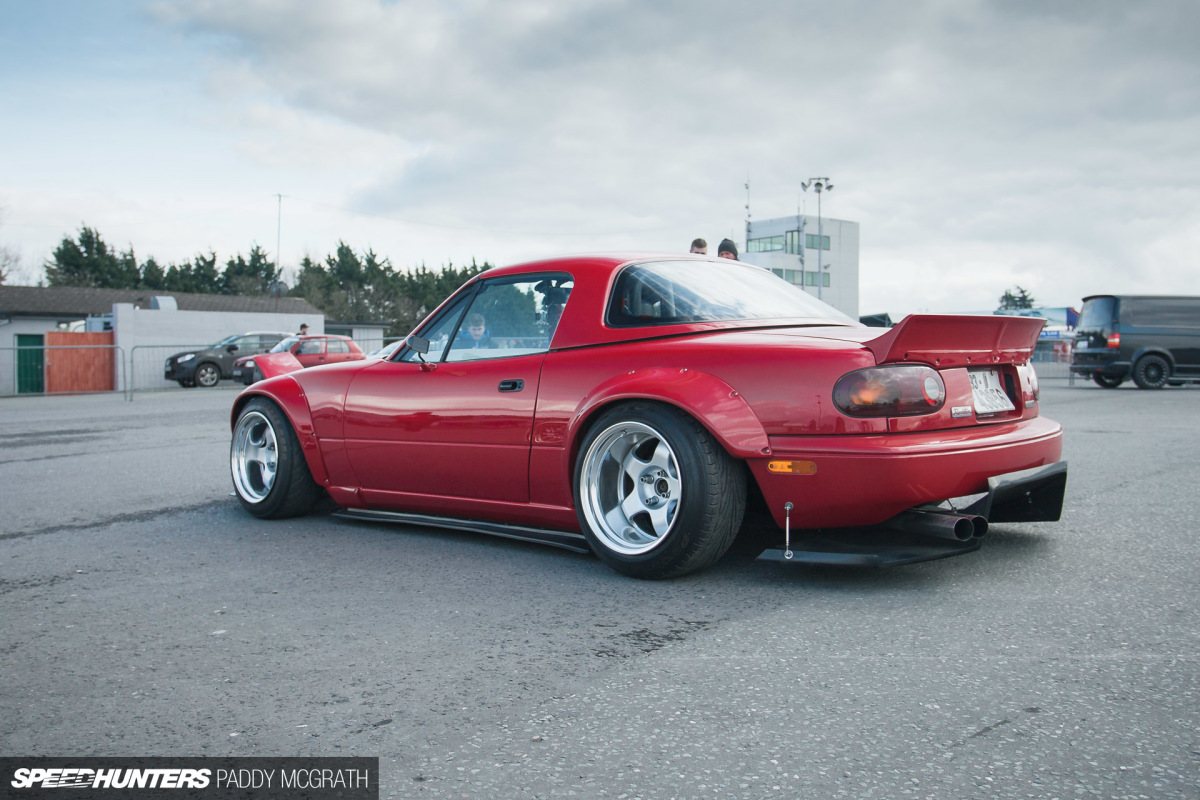 Despite my own reservations, in the metal – and glass fibre – the MX-5 has an imposing appearance. From a purely aesthetic view, it's a very strong look for a small car which immediately captures your attention. It's one thing to look at a photo or video of one of these cars online, but it's a whole other experience in person.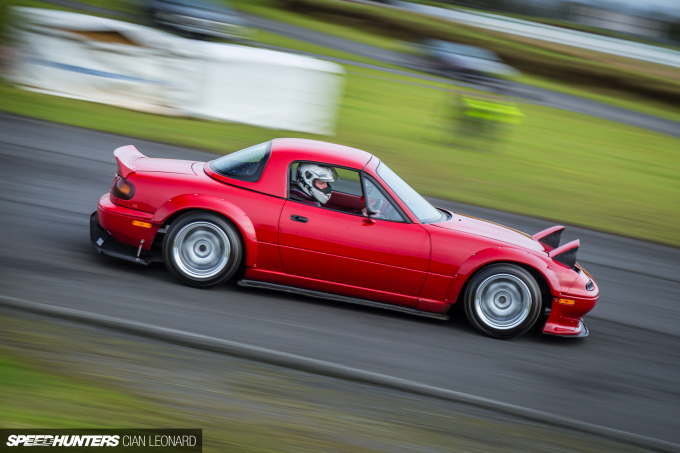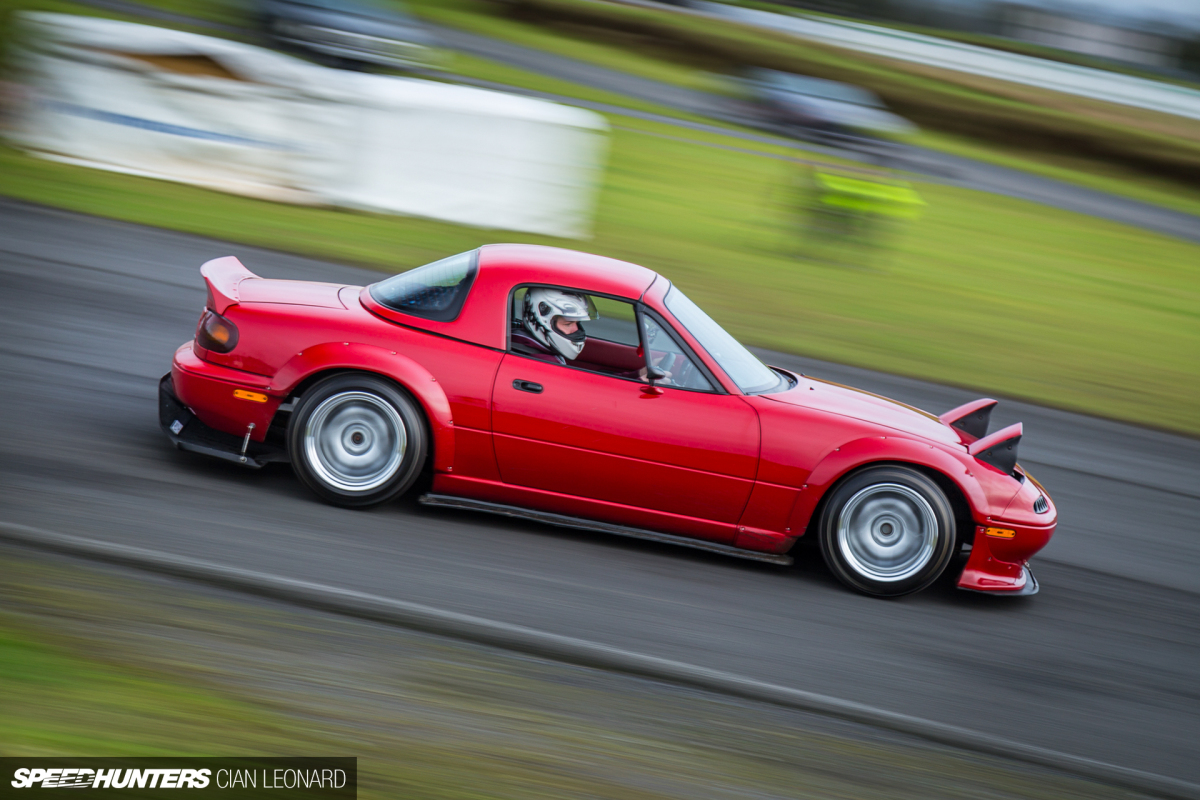 What I probably most enjoy about this car though, is that it's not a show pony – it's being used regularly on the road and on track. When you're dealing with a car that probably makes around 100hp, absolute performance is definitely second to having fun.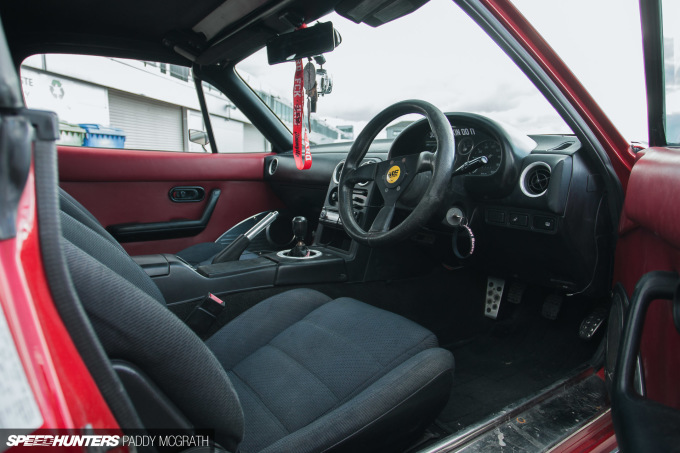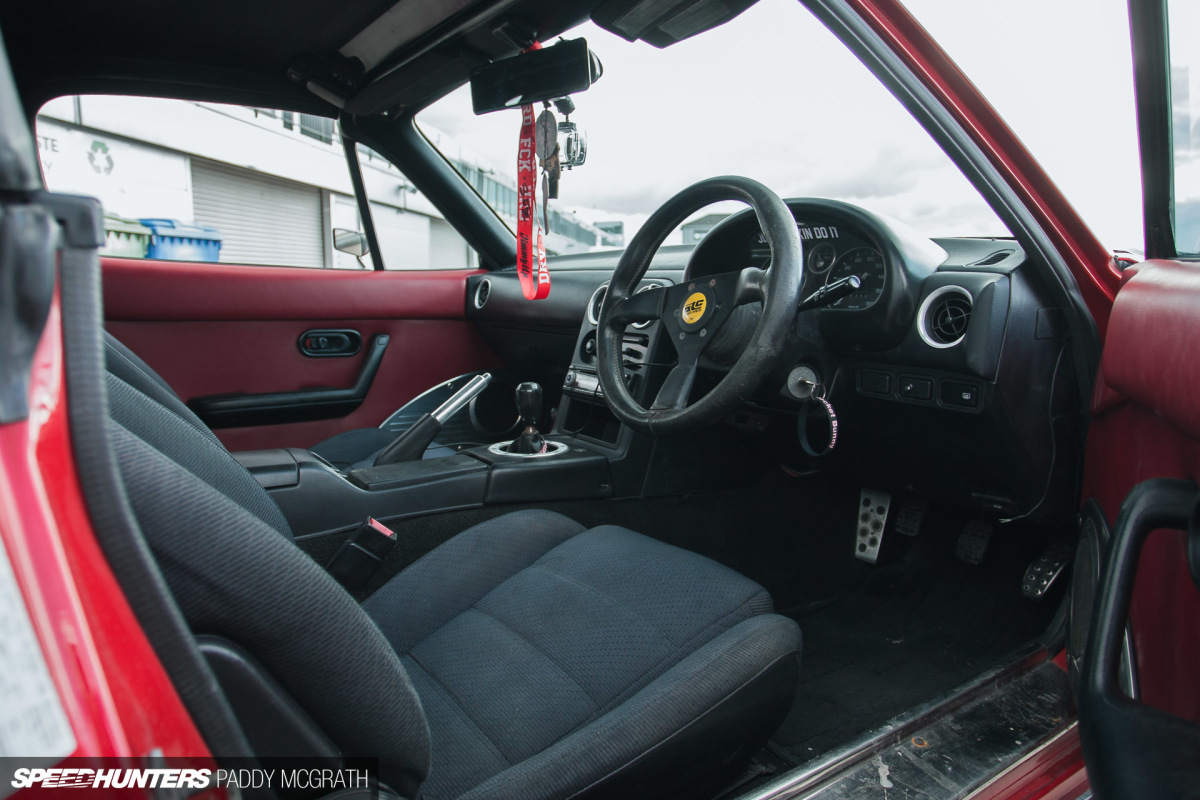 For the moment at least, the MX-5 remains relatively stock beneath its skin, but that's set to change in the near future.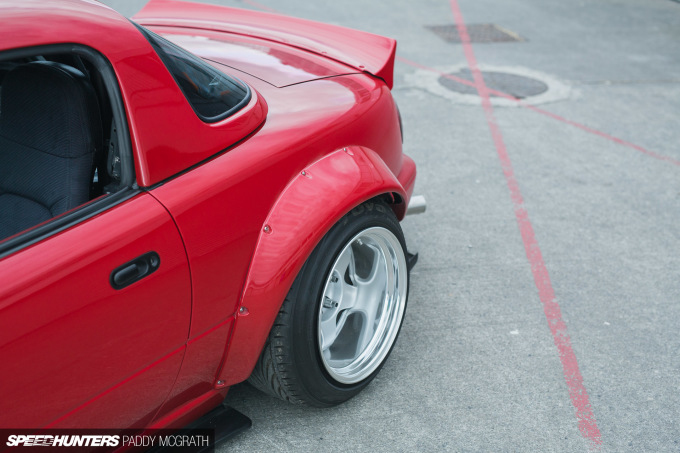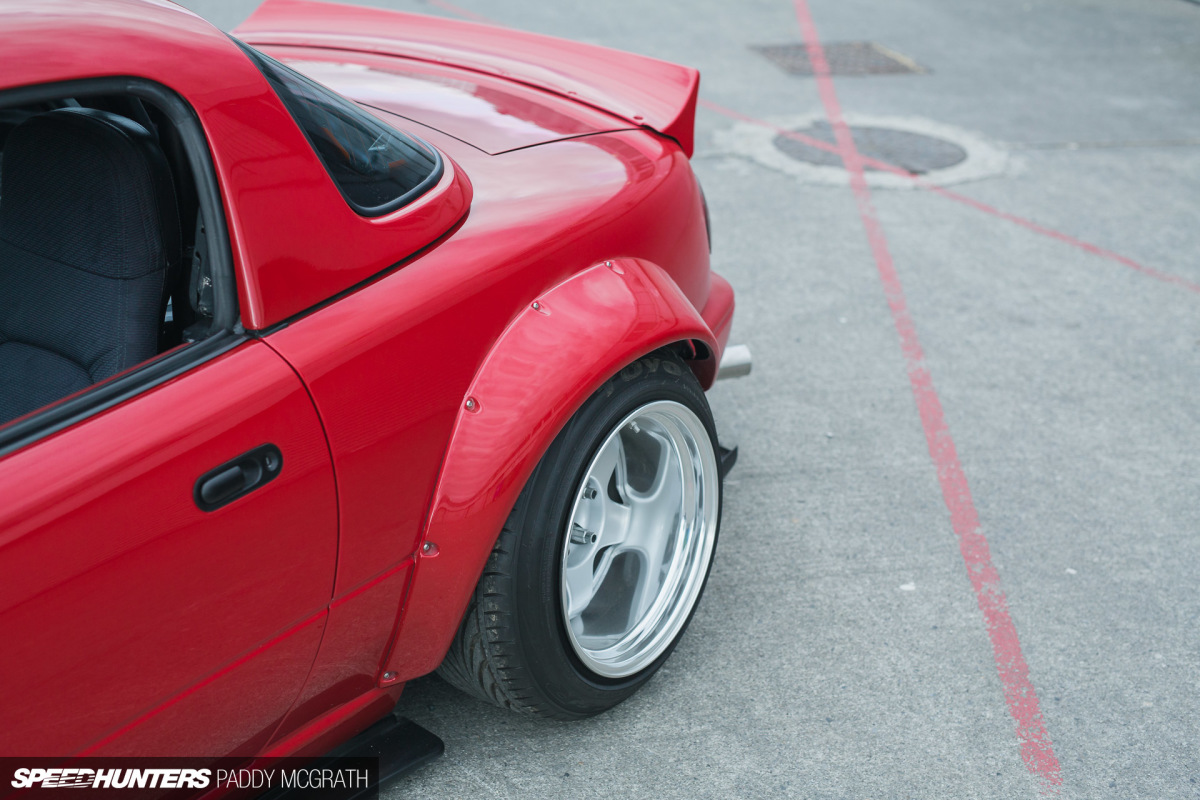 As I've come to expect from all of Rick's projects over the years – whether it's his own or a customer's car – the fit and finish of the exterior is as good as you could ever expect to see. I think we often overlook just how difficult a perfect paint finish is, or even just how much craft and skill goes into bodywork. It's certainly not as easy as it looks to achieve a result like this.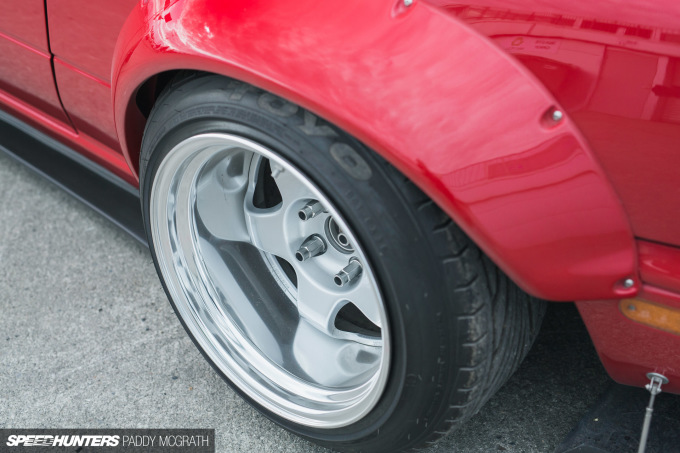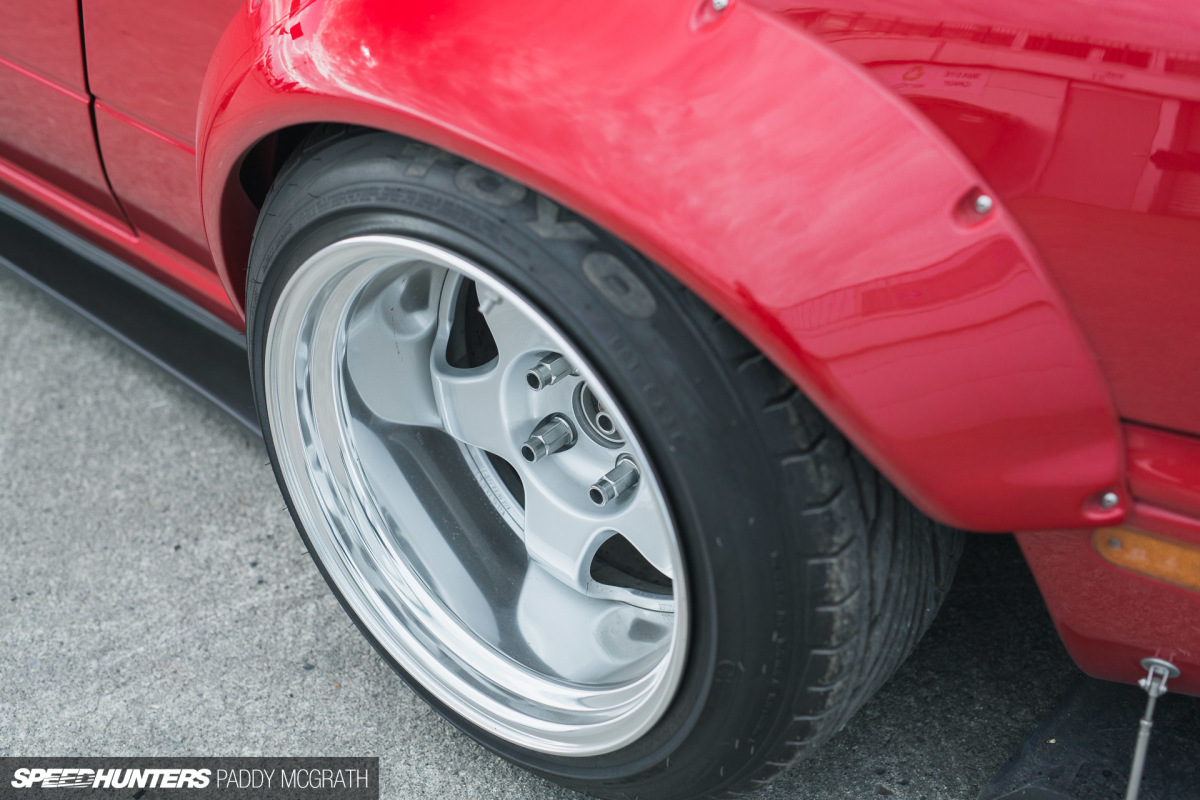 Beneath the Rocket Bunny overfenders sit a full complement of Work Meister S1s, measuring in at 15×9-inch -25 at the front and 15×10-inch -38 at the rear.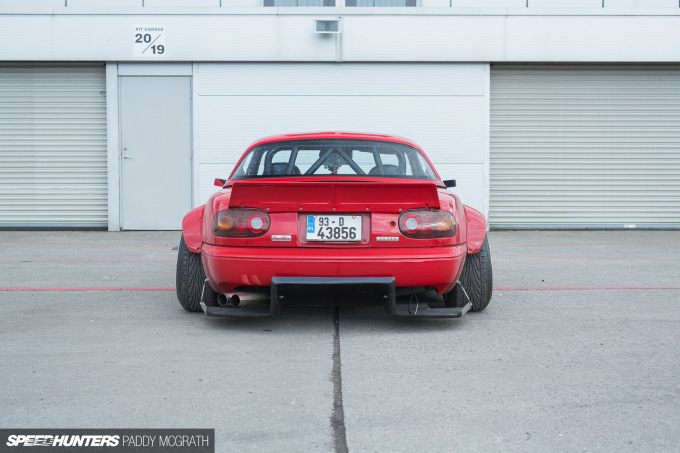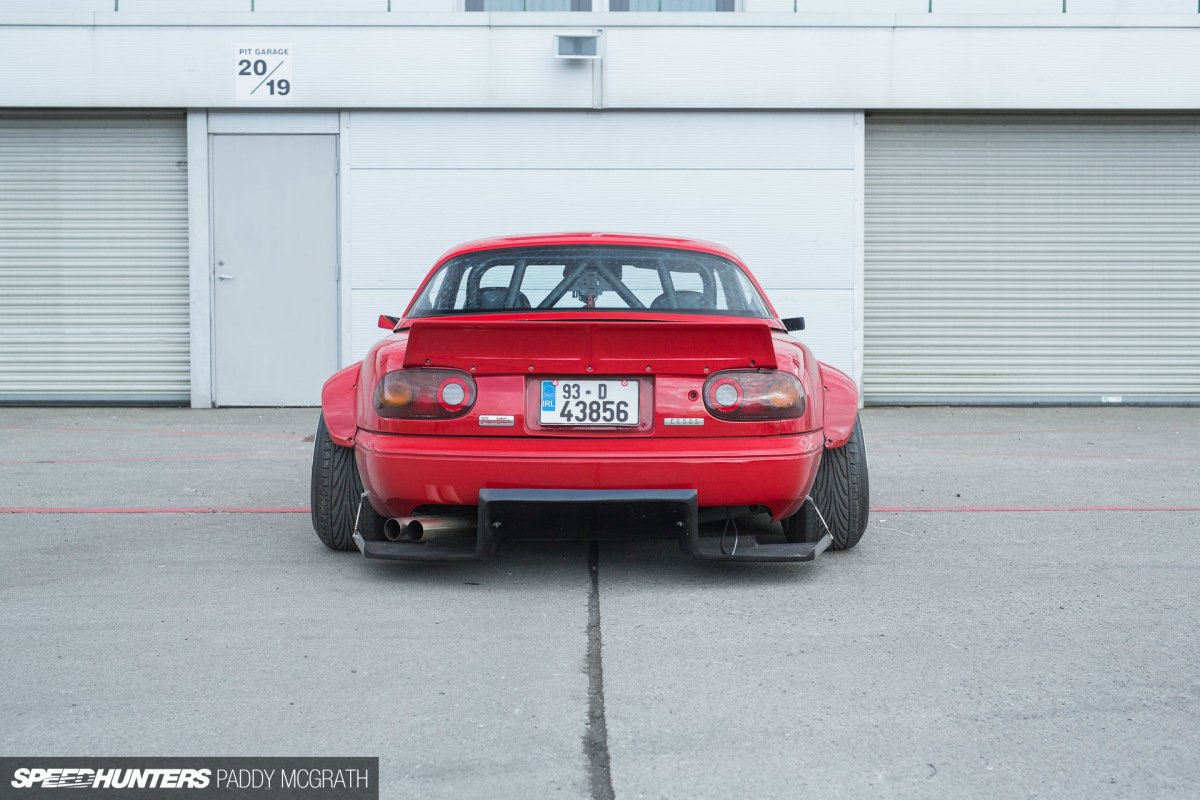 The Rocket Bunny side of things is complimented with a Mercury R rear diffuser, a shotgun exhaust, and a custom front splitter with custom side steps as well. The car also runs a half cage.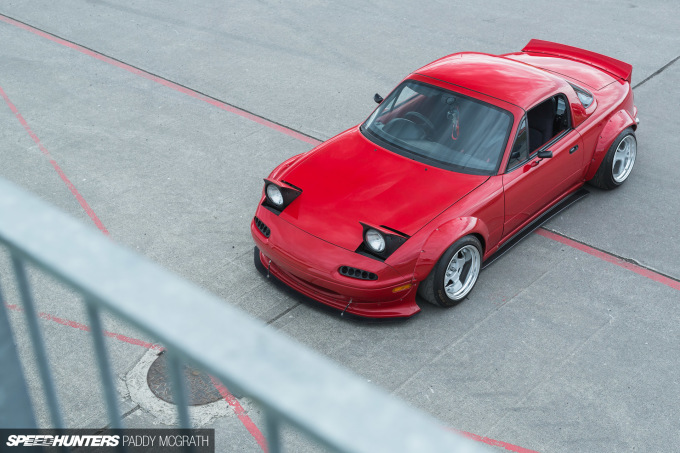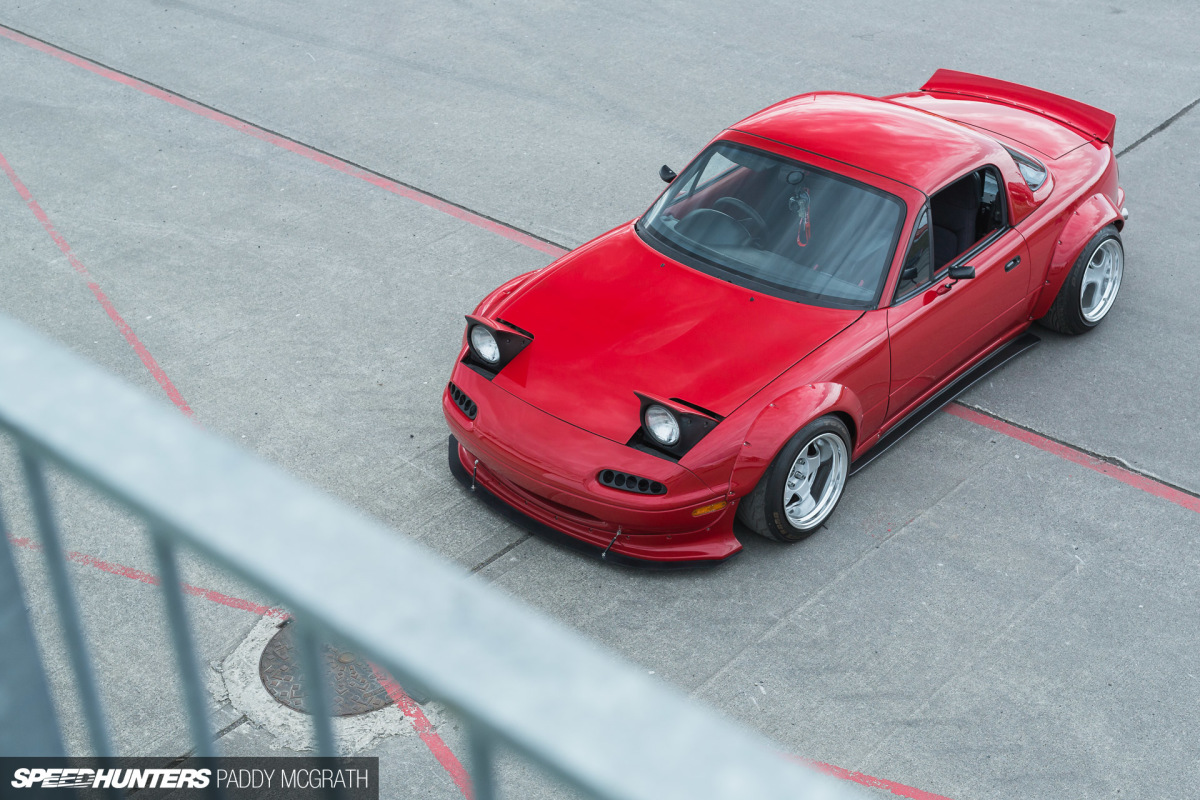 It's still early days for this project too. Rick is currently working on adding a little bit of rotary love to the mix and giving the car the bite that its look already suggests.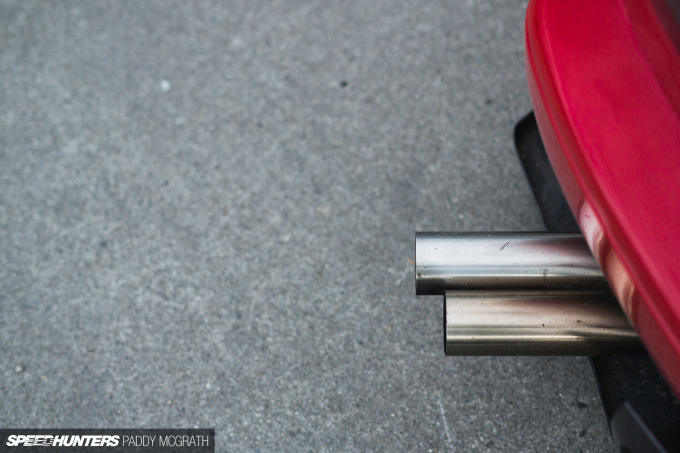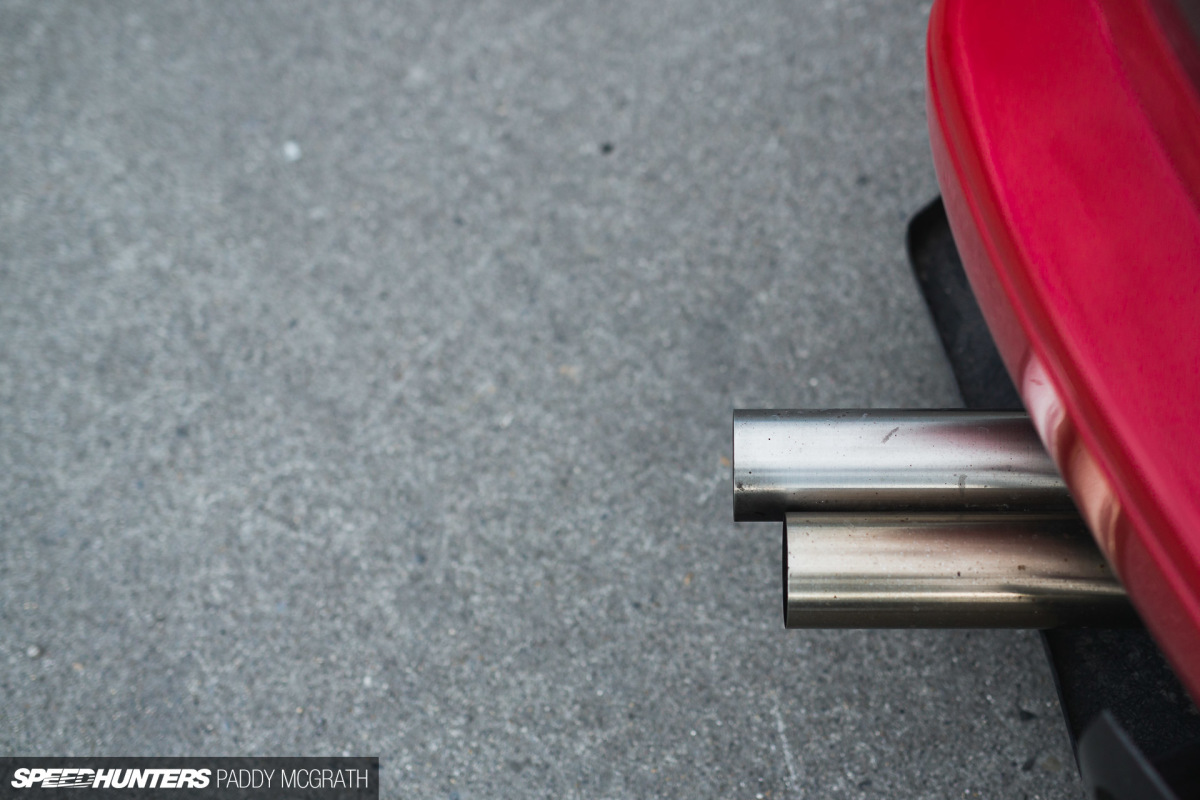 The final reason I wanted to share this was to challenge my own perceptions of this sort of build. It's only when you take the time to appreciate something like this in person, that you get a better understanding of what it's really about. Ultimately, it's a car that puts a smile on your face. It's use on track wins me over too. Maybe I could get used to this sort of thing…
Paddy McGrath
Instagram: pmcgphotos
Twitter: pmcgphotos
paddy@speedhunters.com
Cutting Room Floor