When you think of a big indoor custom car show like the Sacramento Autorama, you likely picture brightly colored, chrome-laden machines that draw your attention from across the exhibition hall. But the truth is, along with the flashy show cars there are plenty of much more understated, but no less impressive builds to enjoy.
And that brings me to a 1941 Ford pickup truck owned by Bud Wolfe of Graham, Washington.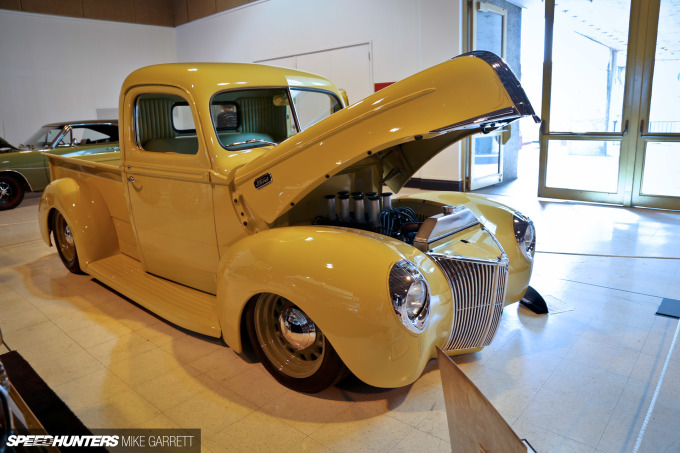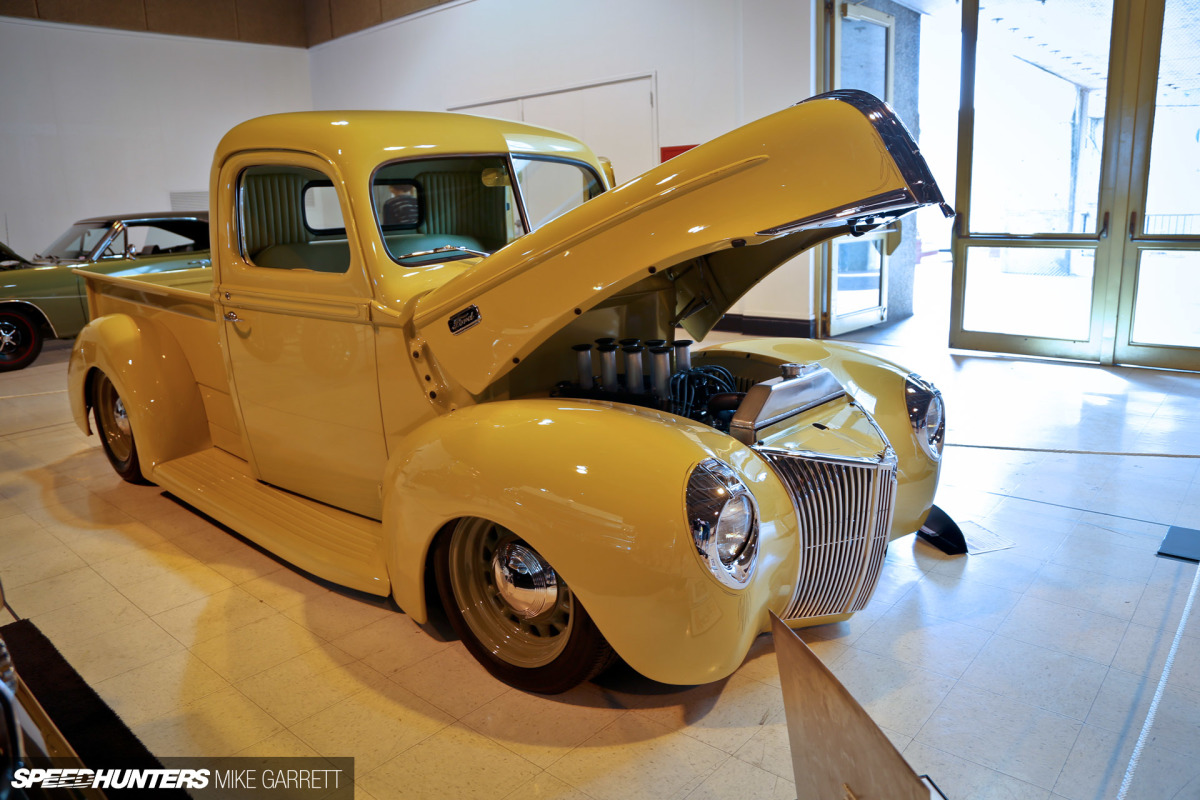 To me, this cruiser exhibits the perfect blend of vintage styling and modern tricks, all wrapped up in a very tasteful package. One of the first things you notice is the body color, which is a very unique combination of pale yellow and tan.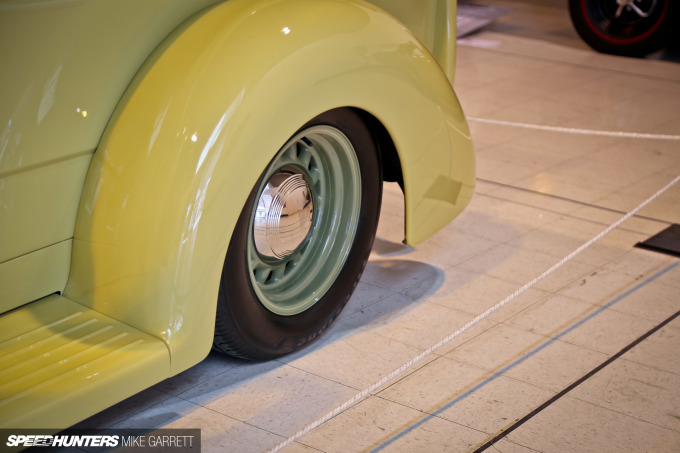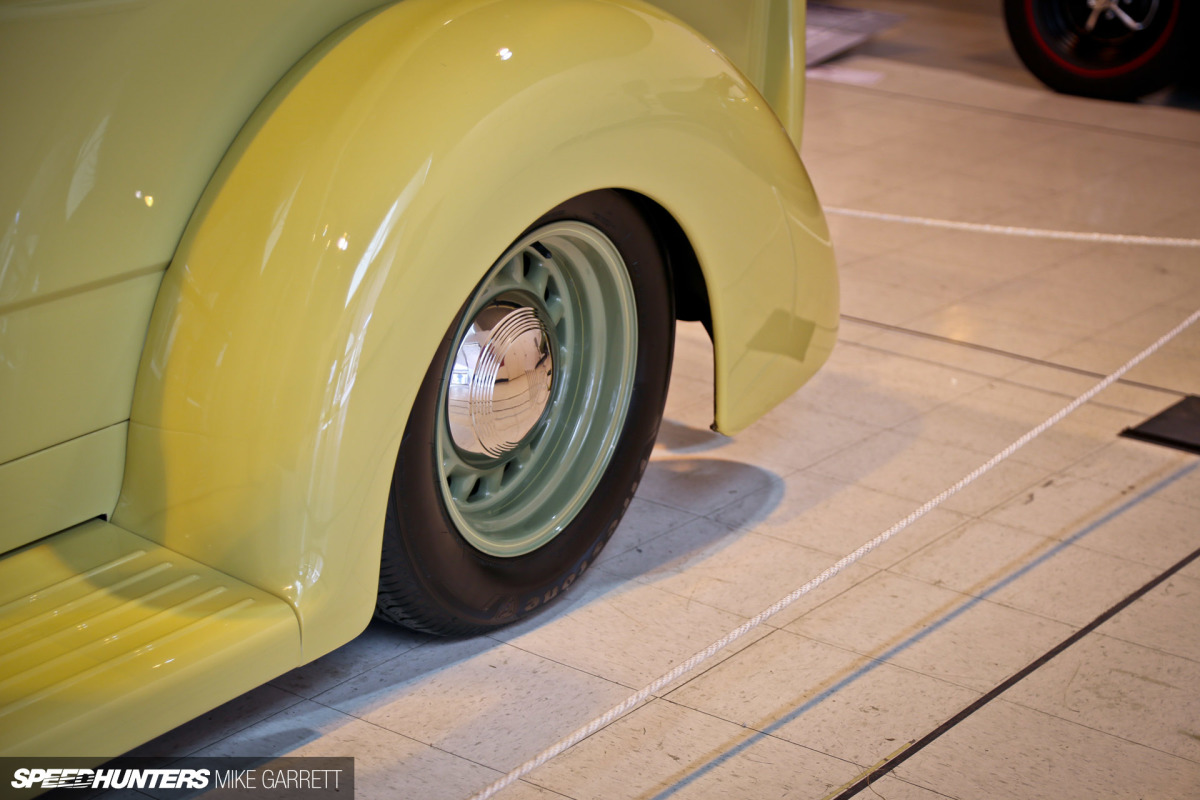 While the body styling is pure old school, the chassis is a modern setup from T.C.I. And as you might have guessed, there's a set of air bags to keep the truck sitting mean while also retaining functionality on the street.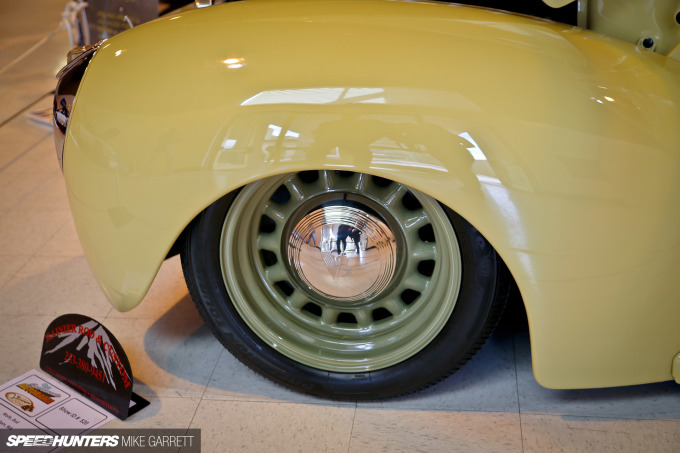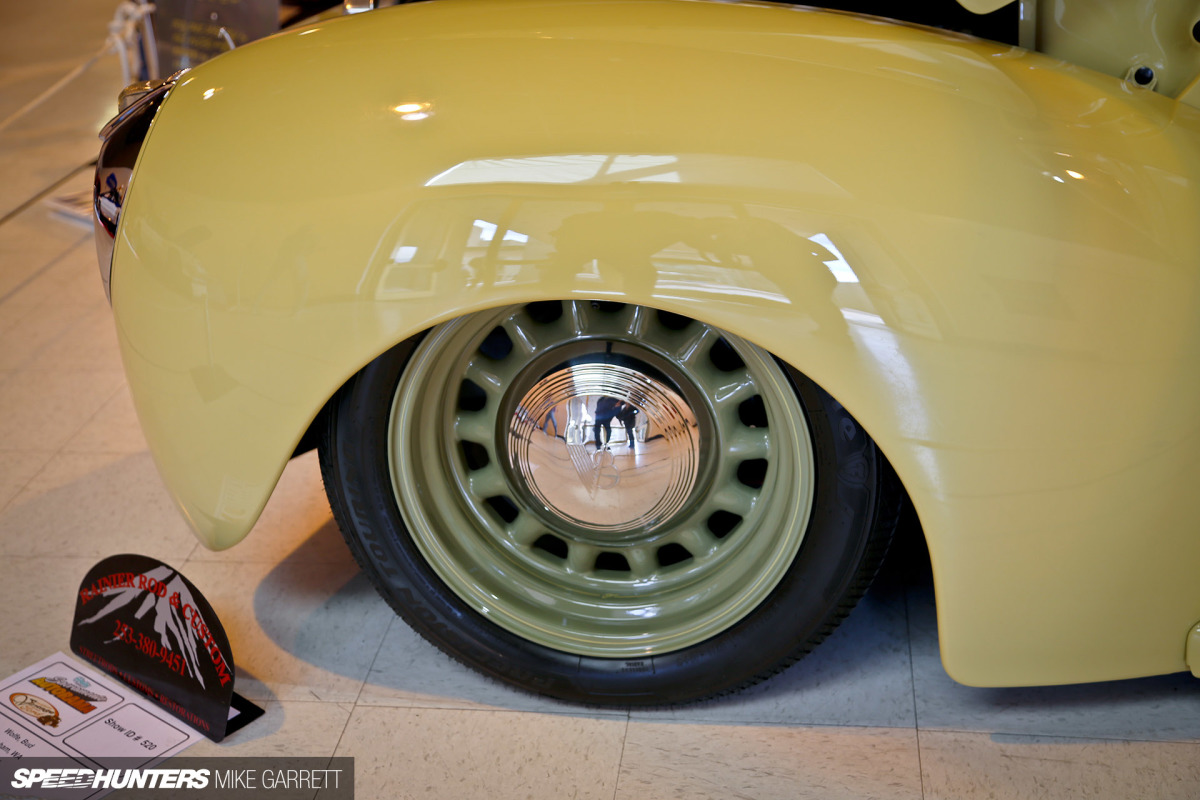 The wheels meanwhile are Artillery steelies fitted with dog dish hubcaps. That olive green paint contrasts perfectly with the Ford's body color.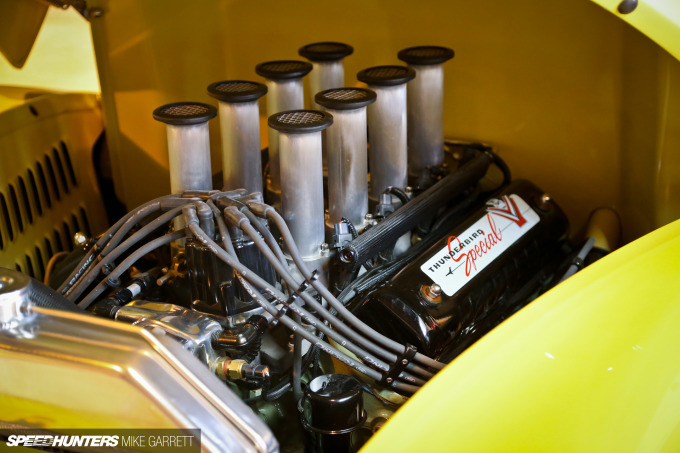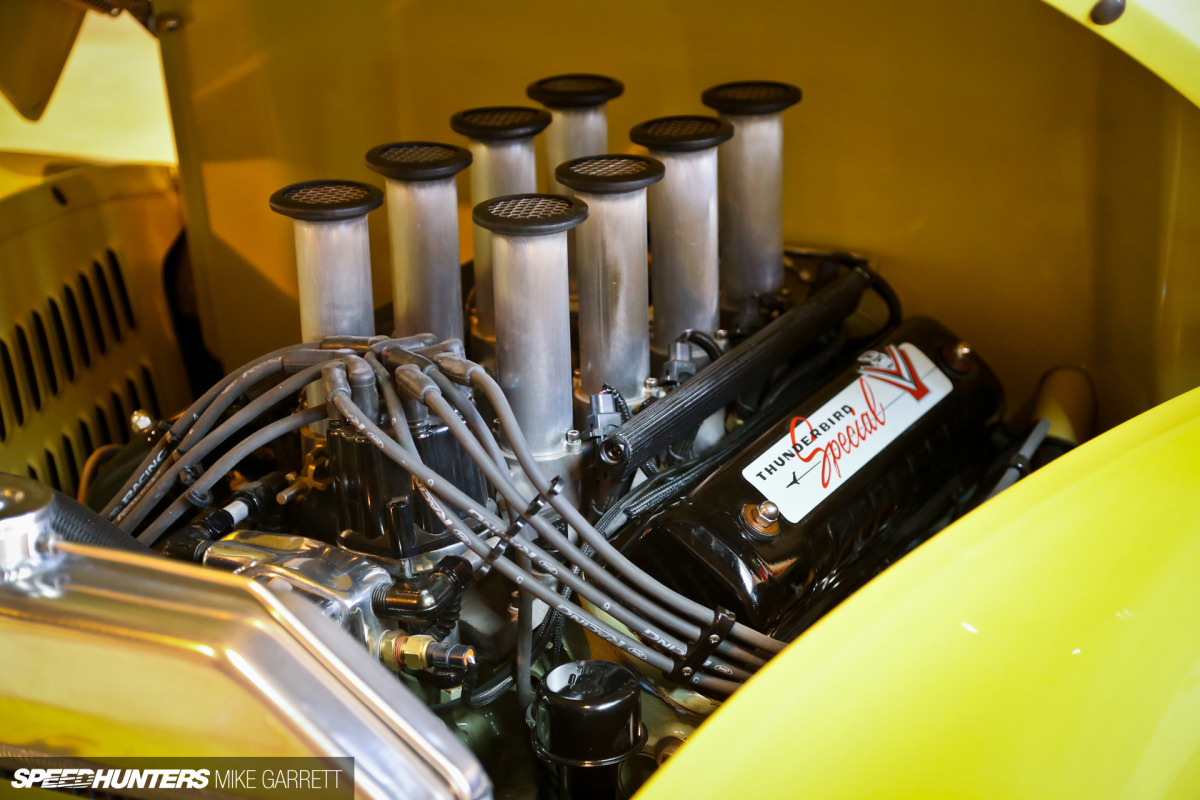 Under the hood sits a 302 cubic inch Ford small-block with Hilborn fuel injection. You just have to love the 'Thunderbird Special' markings on the valve covers too. The engine is backed up by a C4 automatic transmission that feeds power to a 9-inch rear end.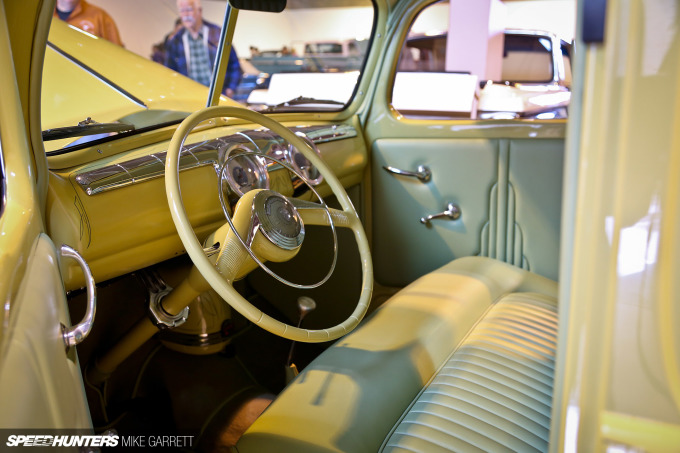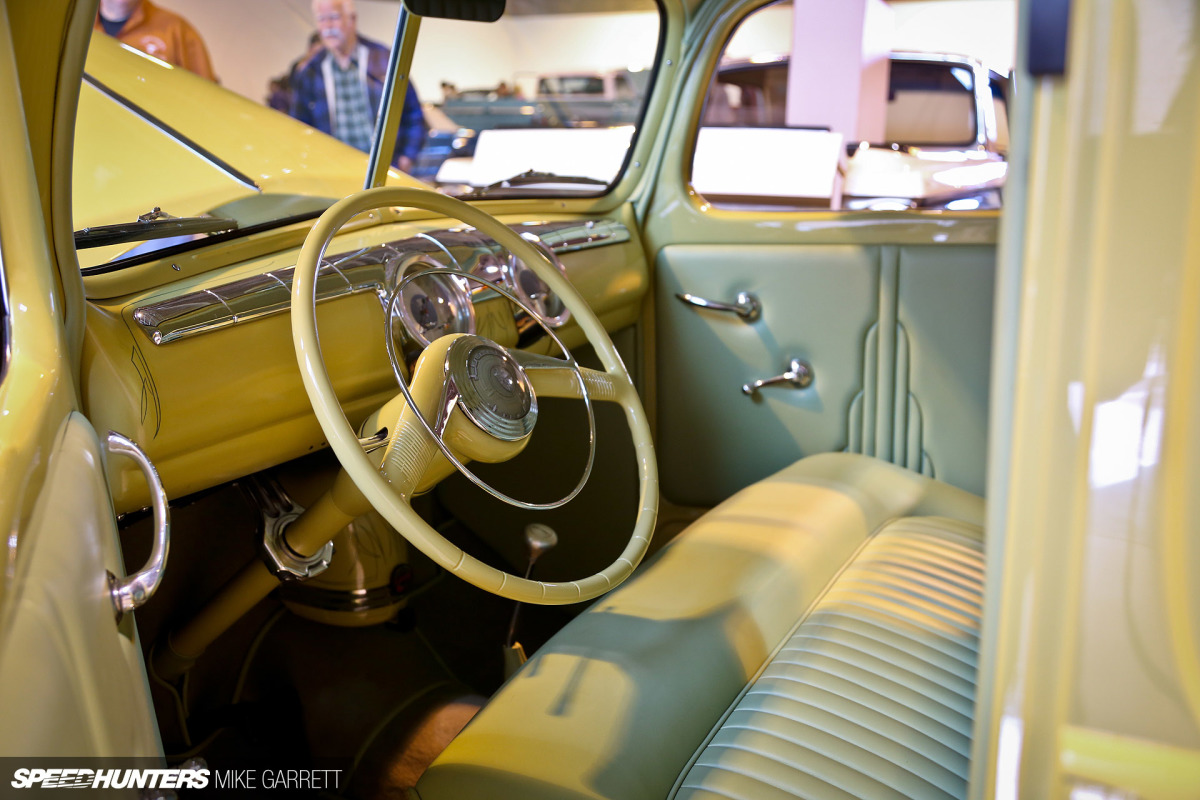 The cabin of the truck is just as stylish as the exterior and features a 1946 Ford dash and a big-diameter steering wheel from a '48 Mercury. An don't forget other cool details, like the subtle patterning on the door panels.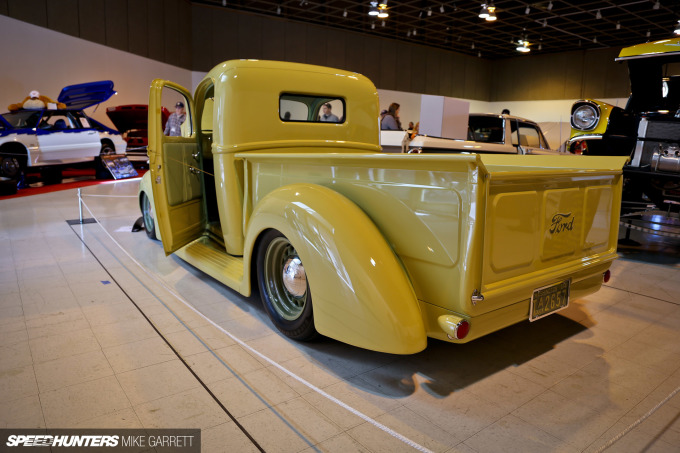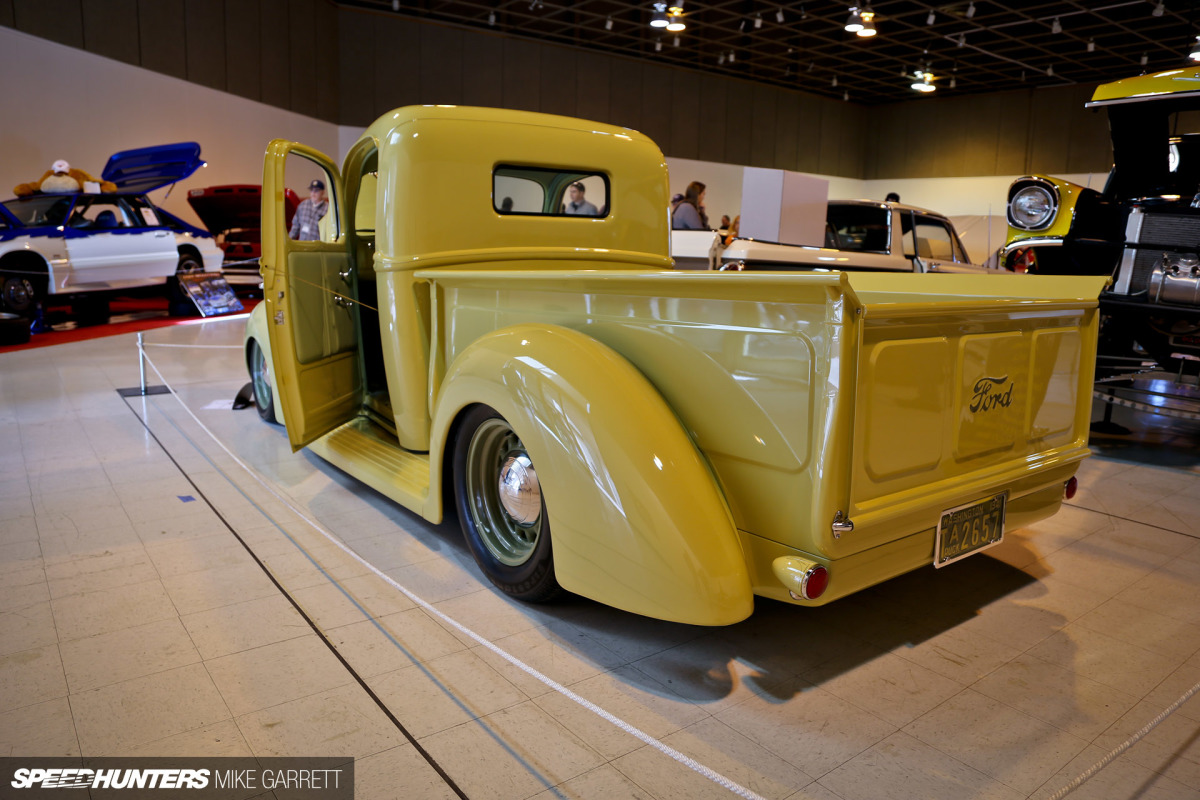 Bud Wolfe's pickup might not have the flash and extravagance of other Autorama cars, but who needs that stuff when you have style and attention to detail like this?
As far as 1940s pickup trucks go, I don't think it gets much better than this.
Mike Garrett
Instagram: japanifornia_media
mike@speedhunters.com