B Stands For Beast
The original MG Metro 6R4 is a bit of a rare beast; built from a space-frame tubular chassis, its sole purpose was to compete in Group B rallying. While it shared the same name and face as its road-going counterpart, that's where the similarities stop.
For the uninitiated, the Austin Metro (later known as the MG Metro and Rover Metro) was a diminutive front-wheel drive supermini produced from 1980 through to 1997. If you're from the UK then you'll more than likely know someone who owned a Metro. It was probably either your grandma's shopping wagon, or your mate's first car; it wouldn't have been very fast and it more than likely had a horrible colour interior and wasn't very exciting. That's what made the 6R4 such an unbelievable and wild prospect.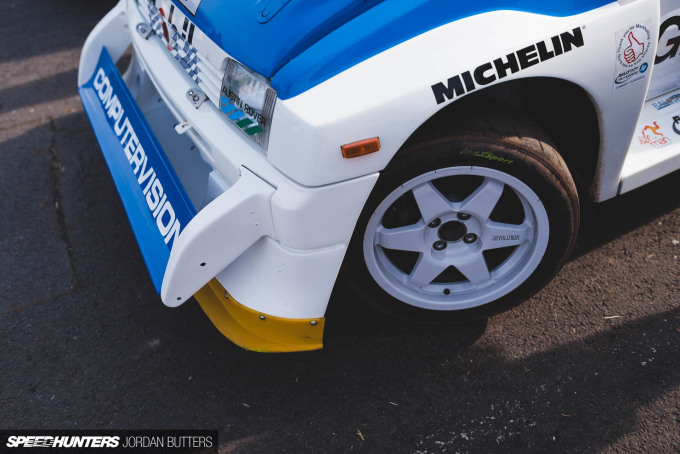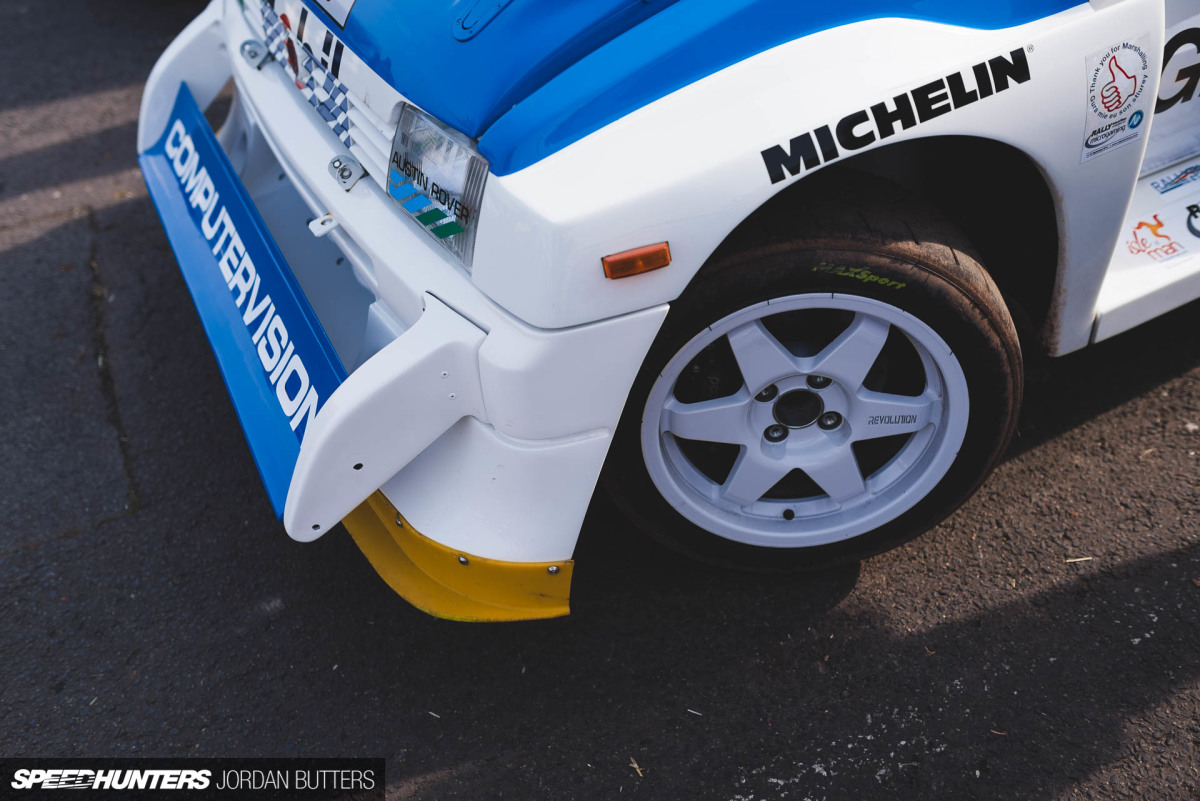 Between 205-220 genuine MG Metro 6R4 were built by Williams GP Engineering, depending on who you ask. The competition car boasted a mid-mounted 3.0-litre V6 that put out 410bhp, and thanks to its 4WD system and incredibly short gearing, 60mph came up in around three seconds from standstill. At a time when turbocharging was the norm on the World Rally Championship stage, the Metro's custom-built Rover V6 bucked the trend.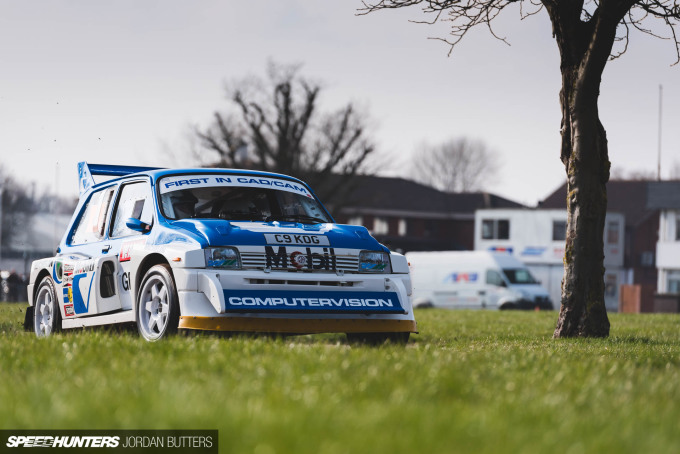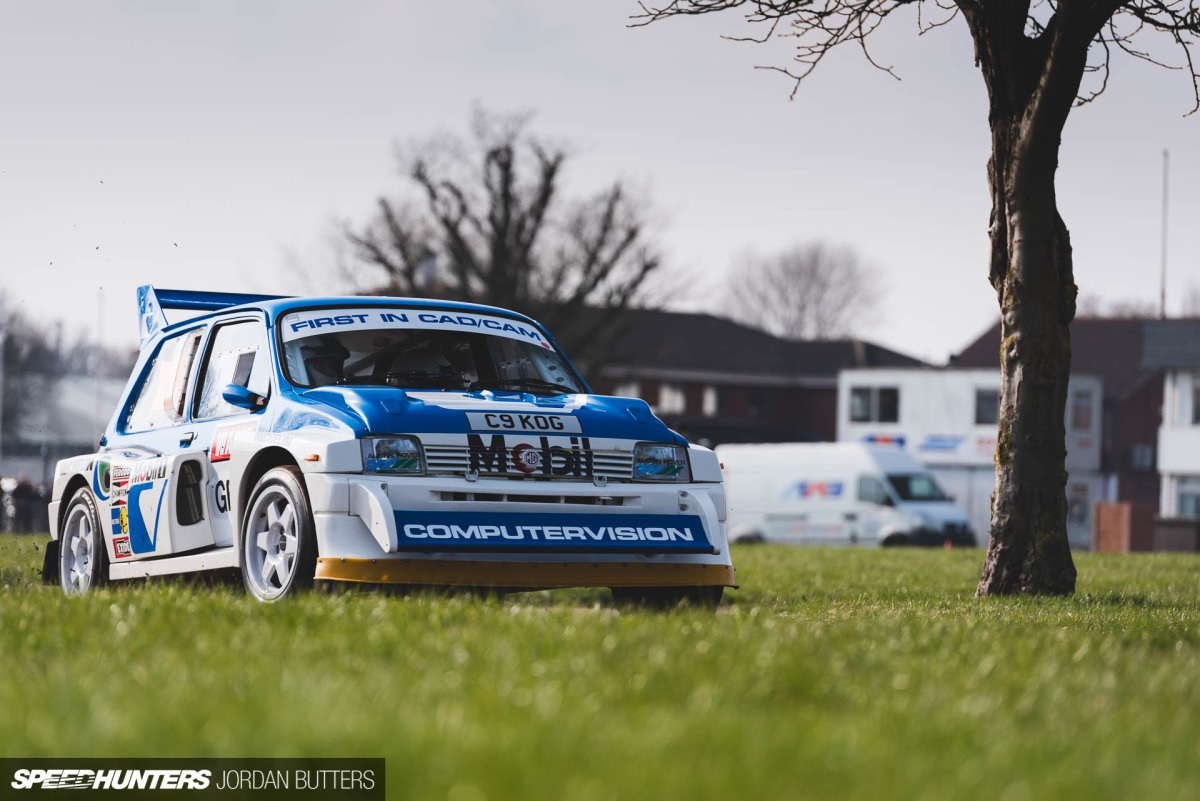 Only a handful of original 6R4s exist today, and even less are seen out in the wild. What's more, because the original car was a fibreglass-clad spaceframe, they make for the ideal kit car, or replica. When I spotted Dave Higg's wide-arched Metro bombing around the rally stage at Race Retro this year, I instantly knew it wasn't a factory original 6R4 – the high-revving engine note instantly gave it away – but it didn't matter. I could see that it was immaculately finished and blisteringly quick. I had to find out more.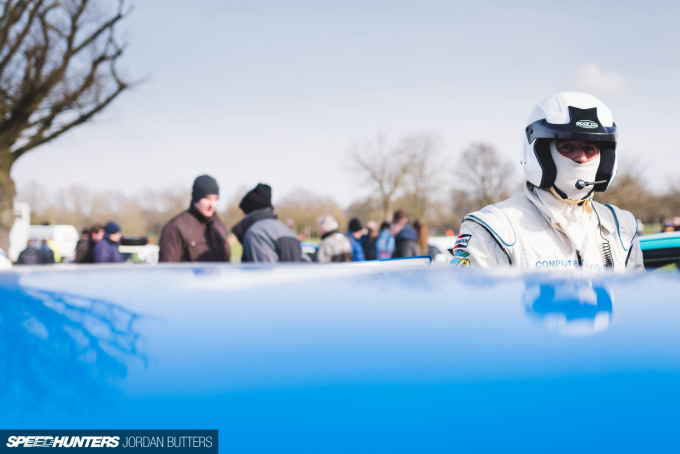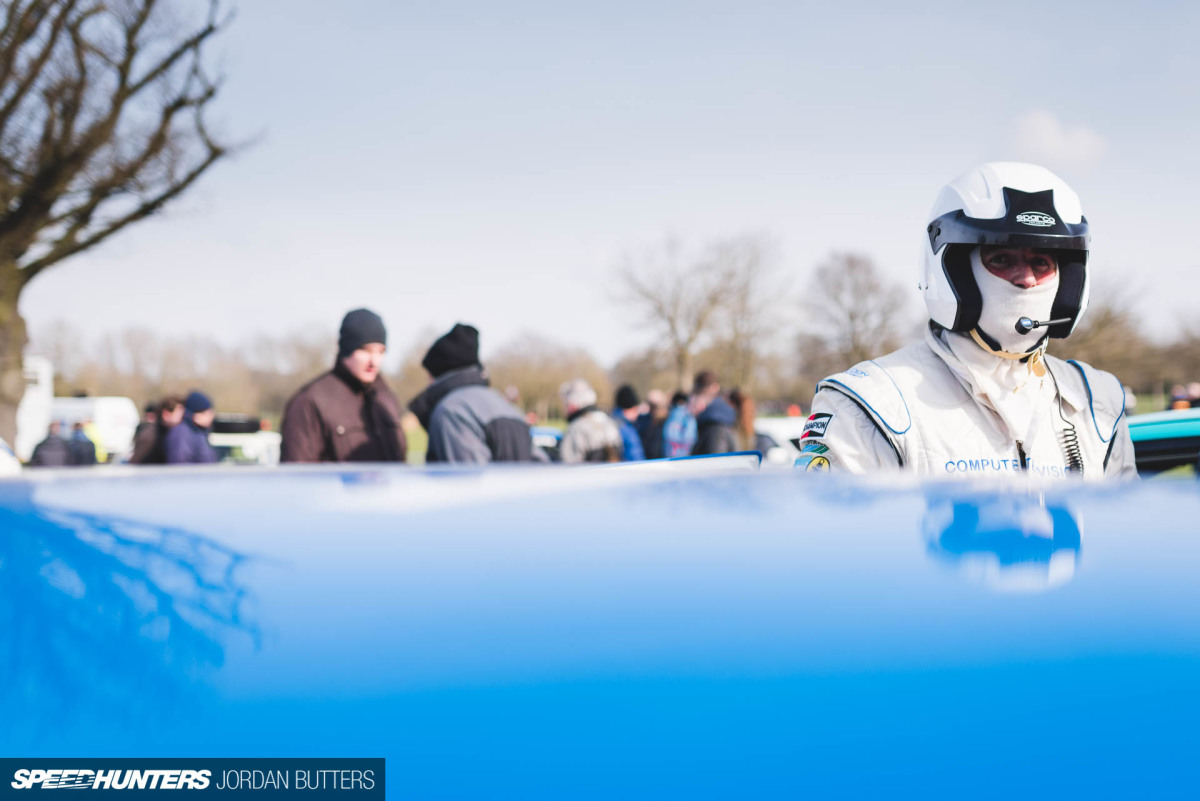 Dave, owner of Roden Garage in Shropshire, doesn't just drive the car – he built it too. A rather rotten standard Metro body shell provided the starting point, but there's very little of the front-wheel drive hatchback left today.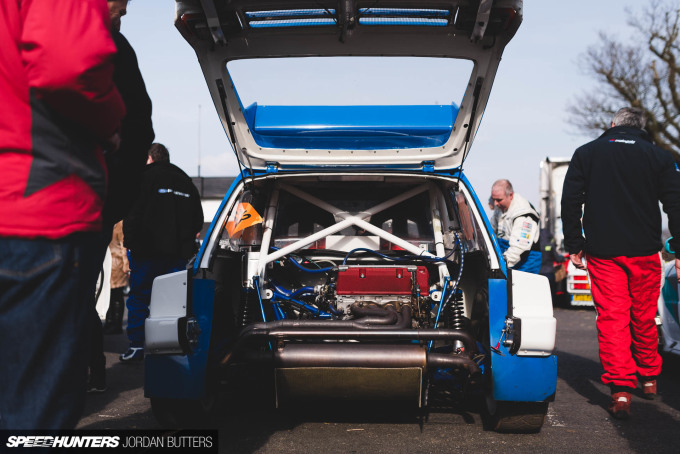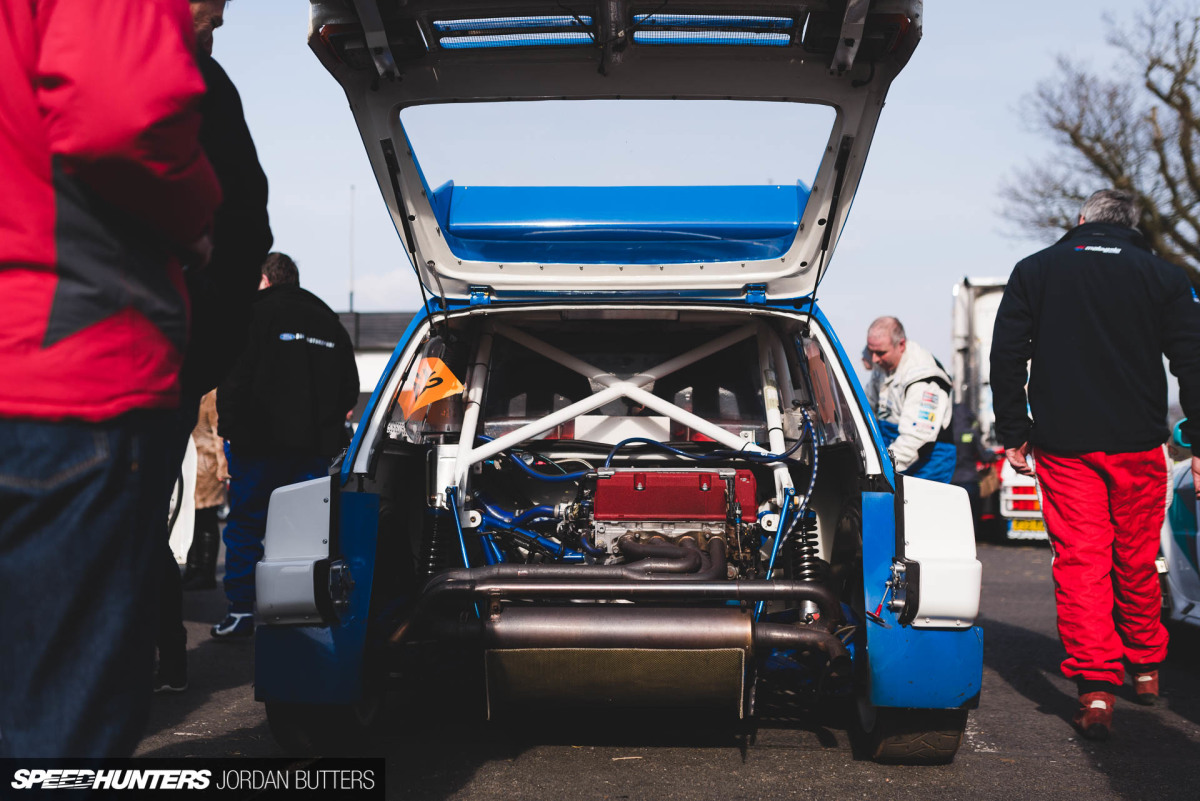 Pop open the boot lid and, rather than be greeted by a 6R4-spec longitudinally-mounted V6, the first thing that strikes you is the instantly-recognisable crackle red painted cam cover of a Honda K20A.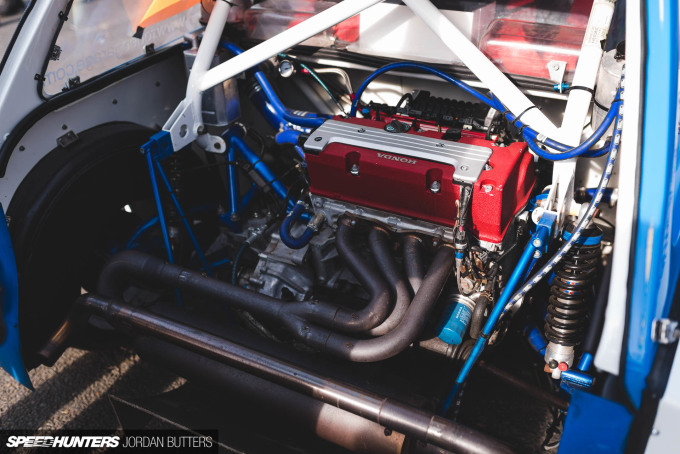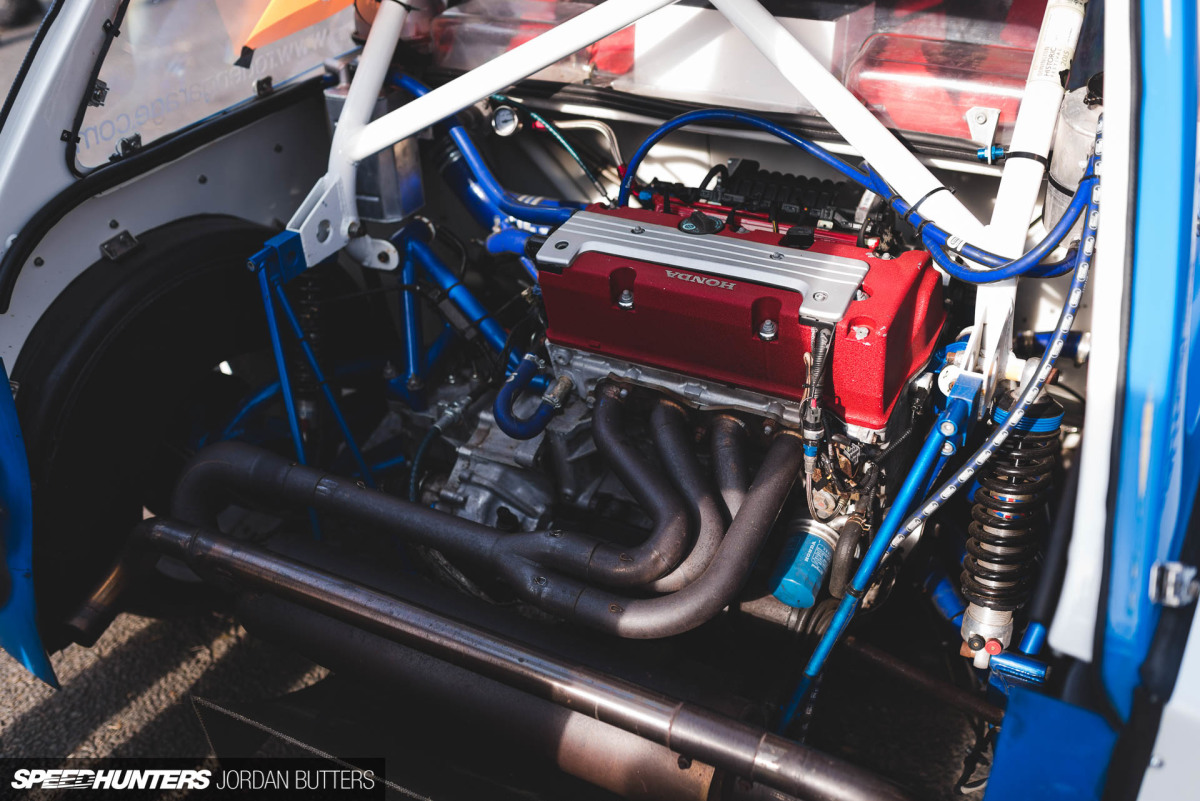 Transversely-mounted on a custom tubular frame, the 2.0-litre DOHC iVTEC engine is boosted with a Jackson Racing supercharger running at around 8psi and managed by a DTA ECU. Power is transferred to the rear wheels via a Quaife sequential box and Gripper differential. The result? Approximately 320bhp in a car that weighs around 800kg.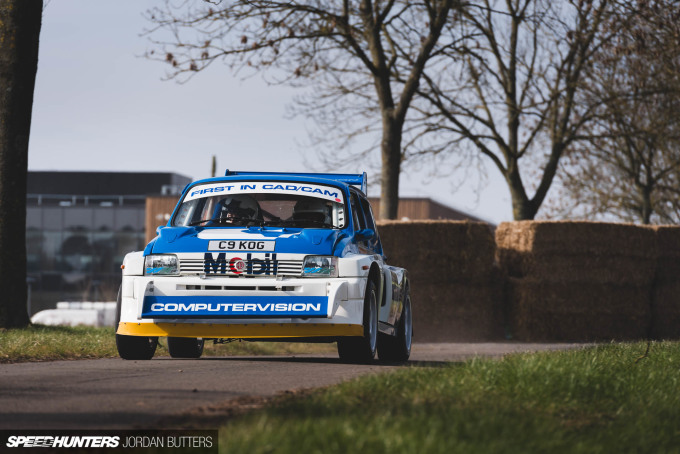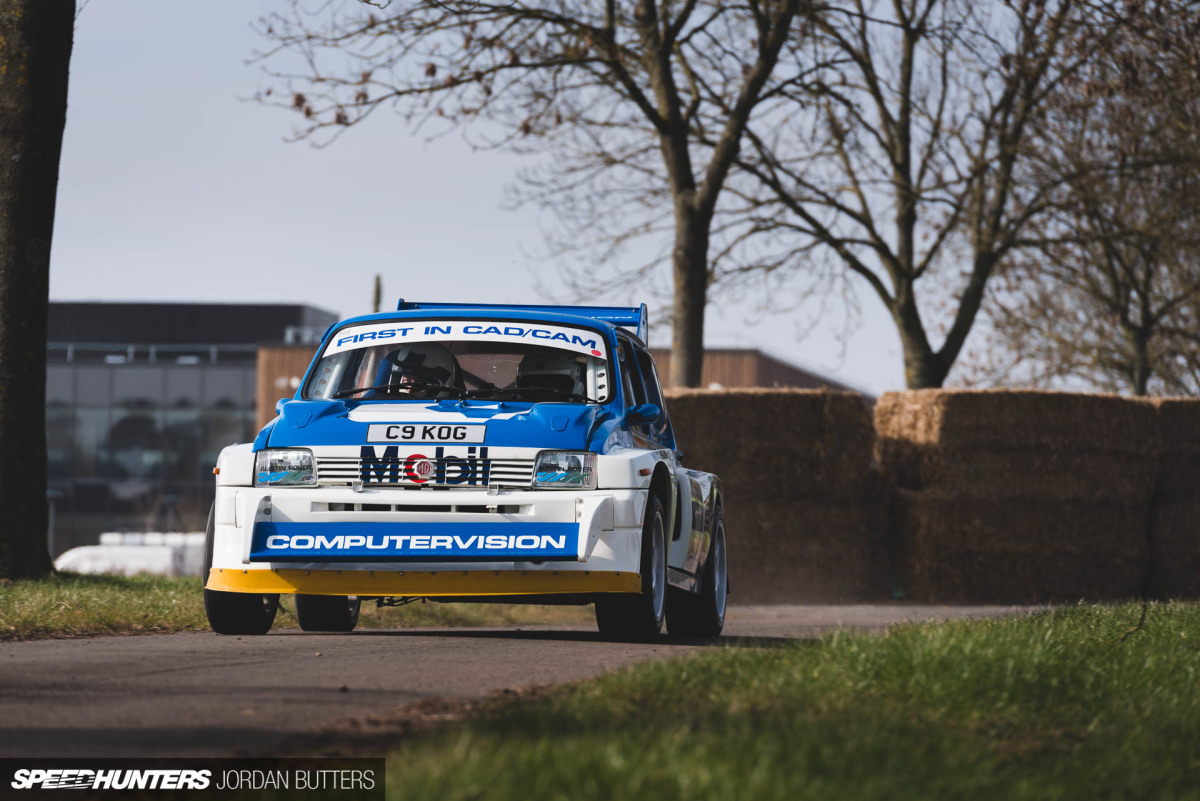 The twisty stuff is tackled with the aid of double wishbone front suspension and trailing arm rear suspension, with coilovers all around. Wilwood calipers clamp down onto Escort Cosworth discs to ensure that the lightweight supermini comes to a halt as efficiently as it accelerates. The car has an insane amount of mechanical grip.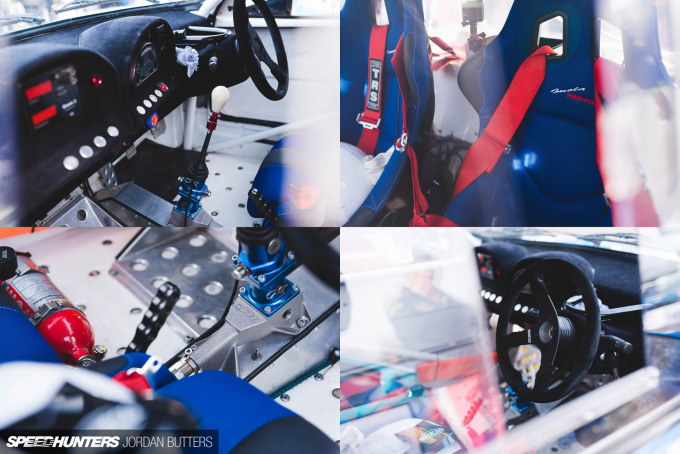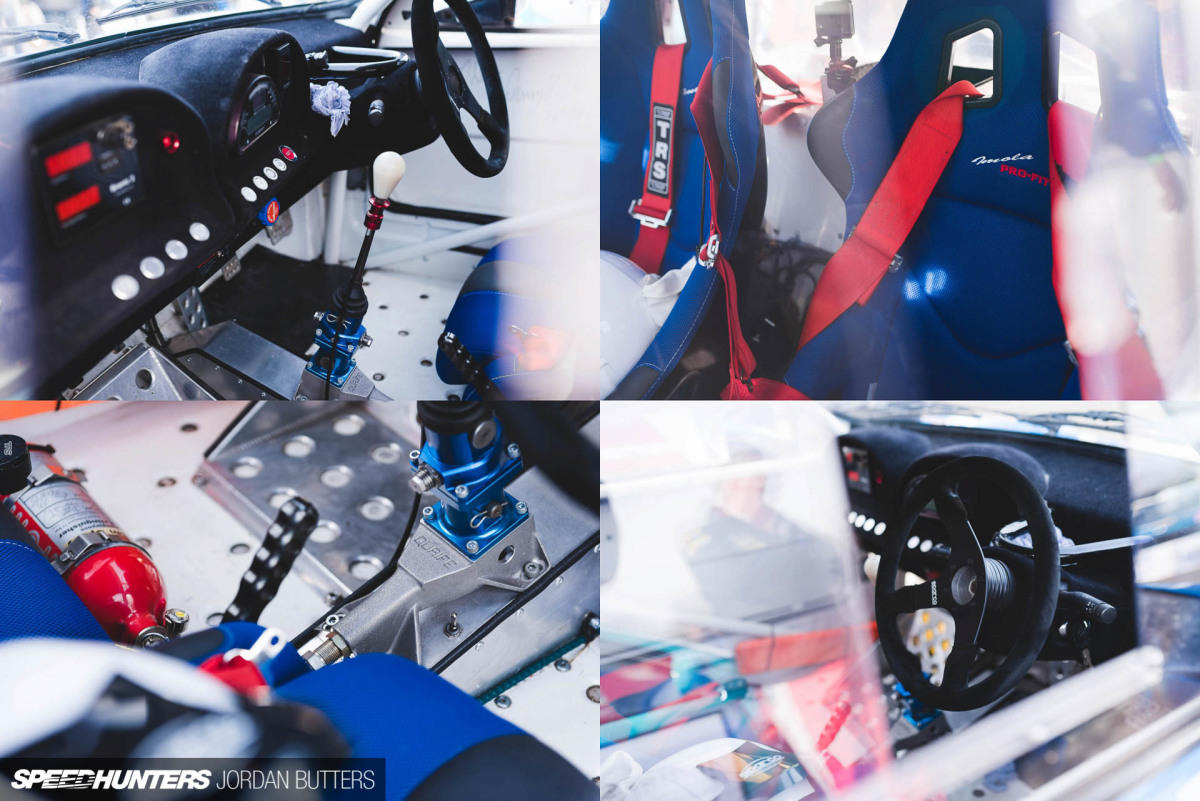 The cabin is strictly-business. Climb over the work-of-art rollcage and plonk yourself into the Cobra Imola PRO FIT seats and you're faced with a flocked dash housing all manor of switches, gauges and instruments. A Sparco dished suede wheel, Quaife selector and fly-off hydraulic handbrake are your tools of the trade.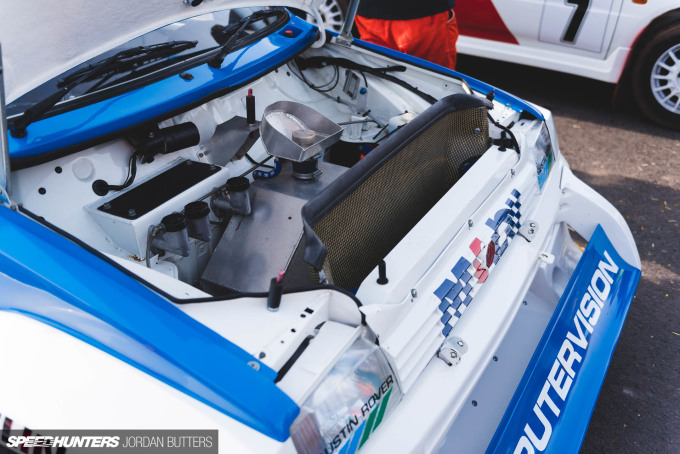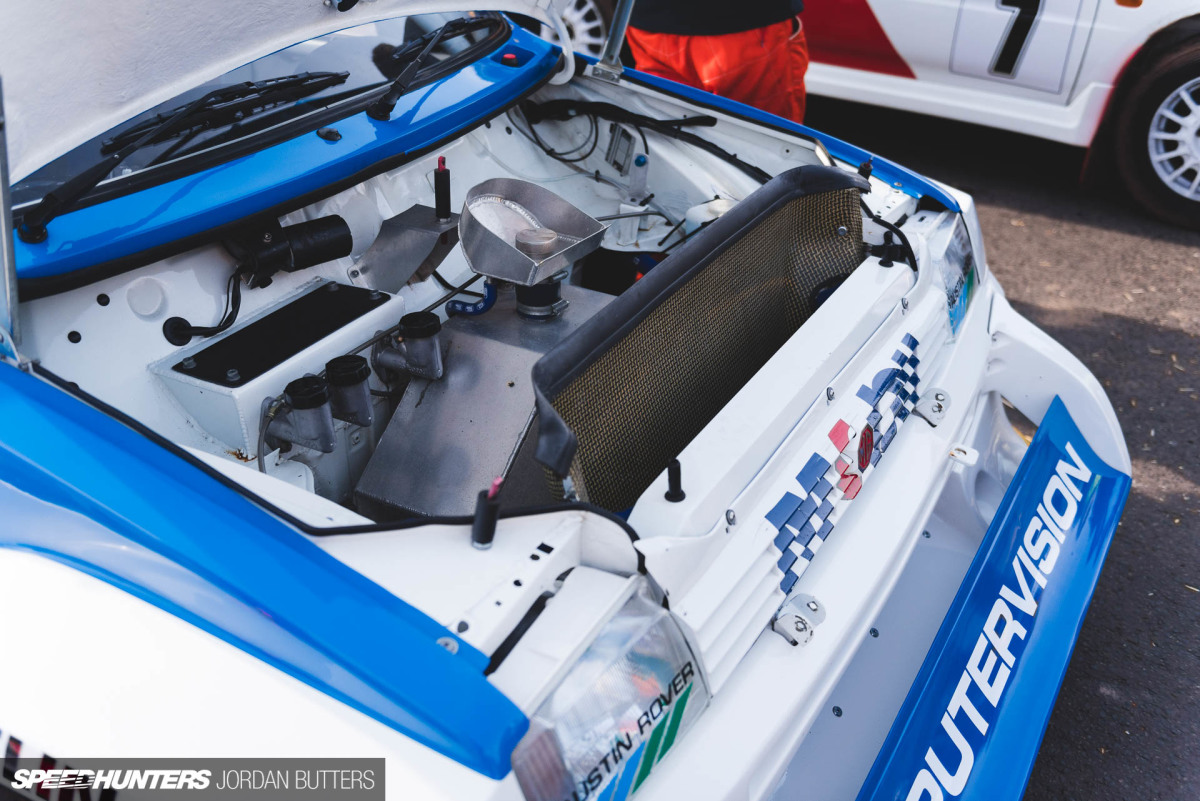 To aid with weight distribution, a custom alloy fuel tank lives up front alongside the cooling system. Air is directed into the radiator past the huge front wing and out through the bonnet vent, nicely guided by a carbon-Kevlar panel.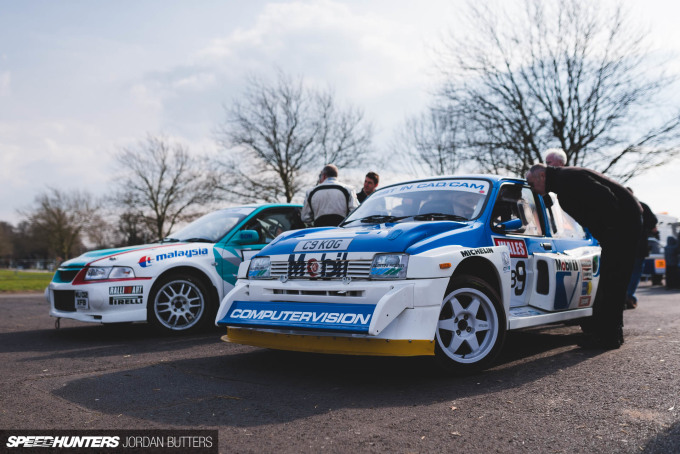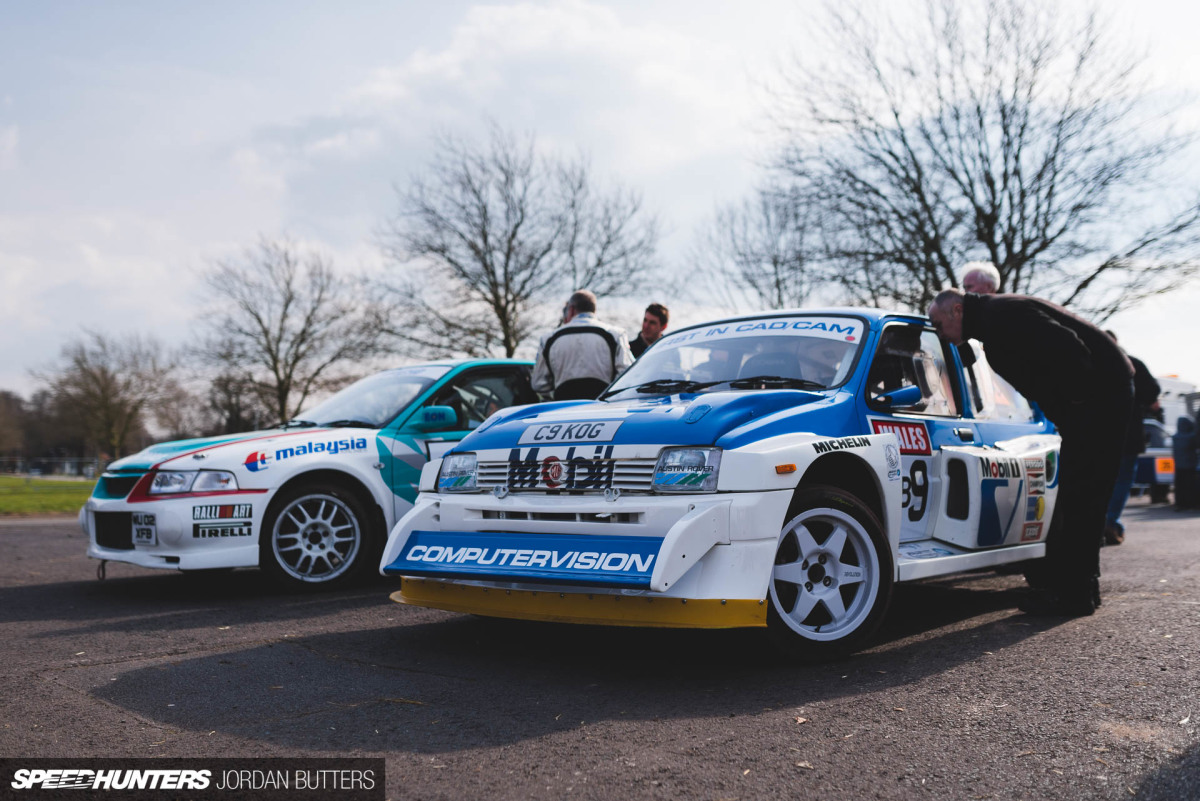 On the outside, the Metro has been finished faithfully in a full 6R4 wide-arch kit, topped off with the legendary Computervision 6R4 livery. It's the perfect period-correct exterior in which to hide this Metro's more modern workings.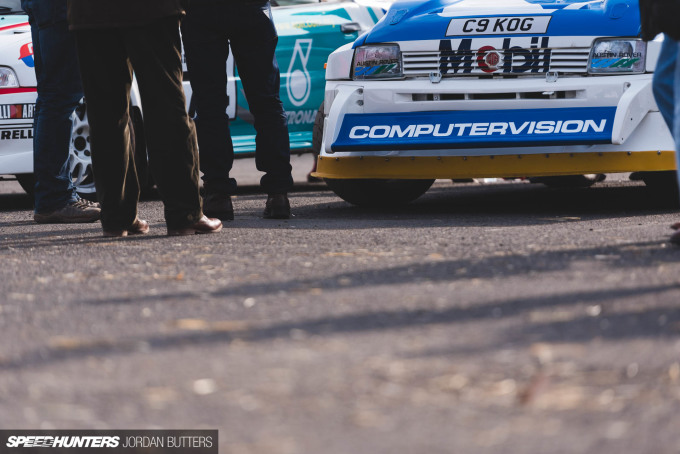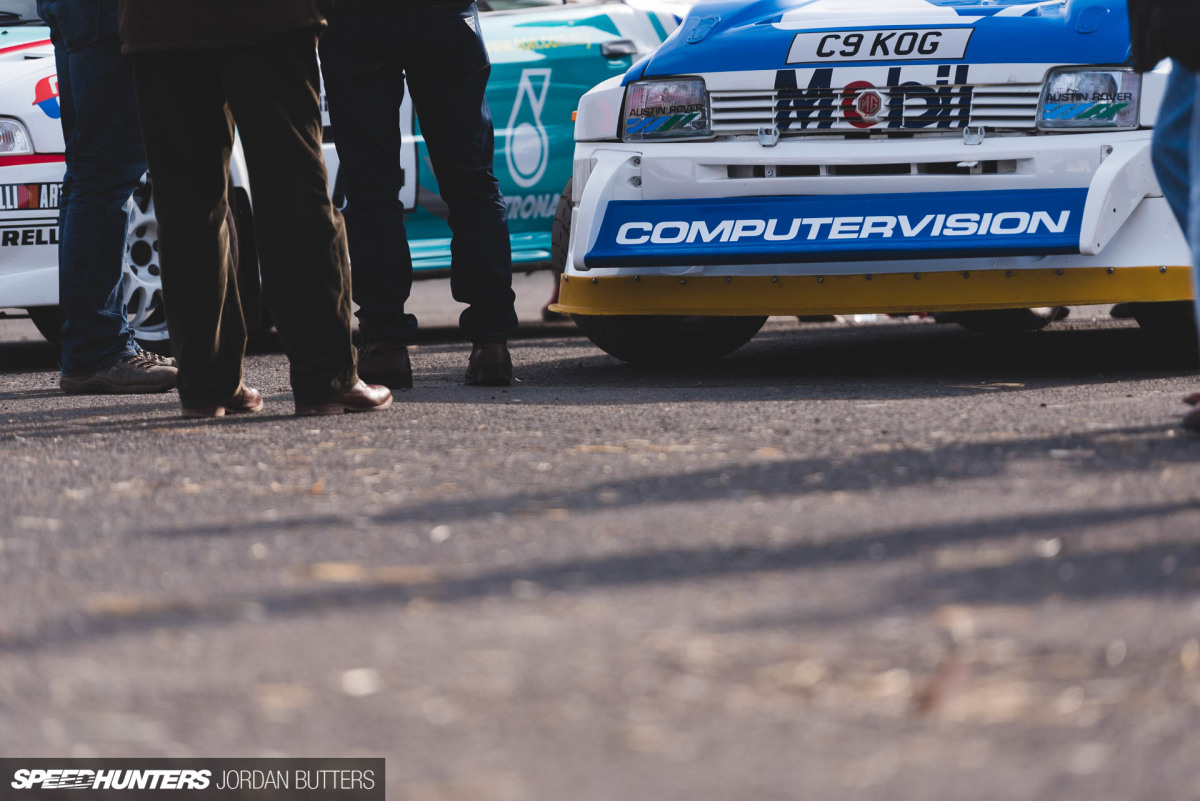 This little 6R4 look-a-like may not stay true to the original's roots through and through, but combines all the retro-cool of the Group B rally machine's exterior with all the mod-cons and benefits of an up-to-date track racer. A perfect combination, and a car that looks brilliant fun to drive.
Jordan Butters
Instagram: jordanbutters
jordan@speedhunters.com
Cutting Room Floor