If you Google the name 'REO Speedwagon,' the first thing that comes up is information on the popular American rock band from the '70s and '80s. But did you know the band actually took its name from a truck that was produced by the REO Motor Company during the first half of the 20th century?
While I was vaguely familiar with the REO Speed Wagon vehicle, I certainly didn't recognize the example I found at Auto Club Famoso Raceway during its famous March Meet last week.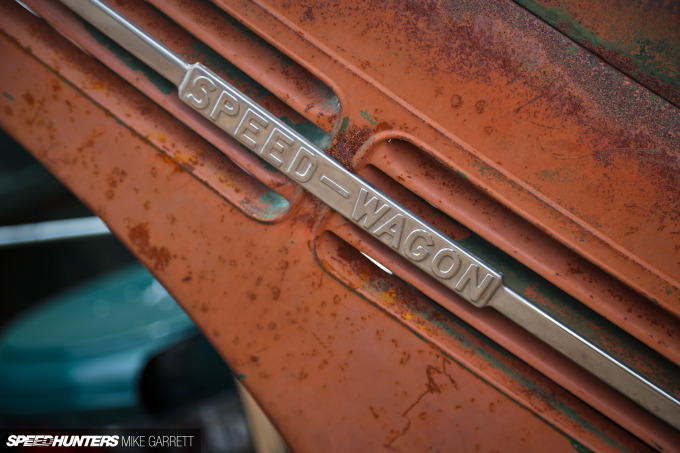 But then again, Bob O'Neal's 1948 pickup truck looks quite a bit different than any Speed Wagon that came out of the REO factory.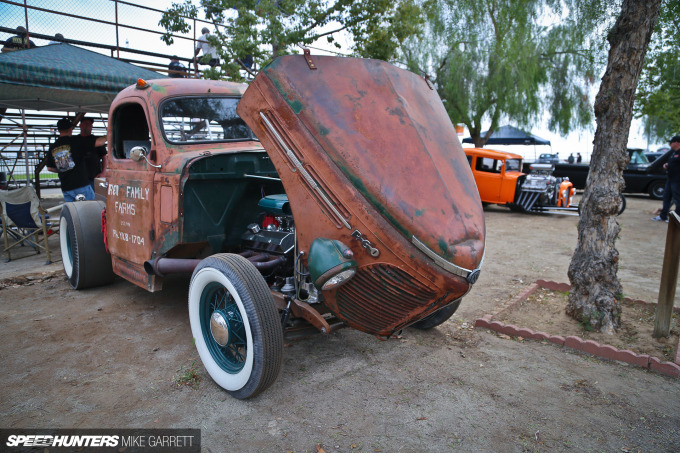 And that's because he's used the obscure old truck as the basis for very cool rat rod build; one that was drawing curious glances from everyone who came near it. You could say he's 'rolled with the changes' on this 1940s workhorse.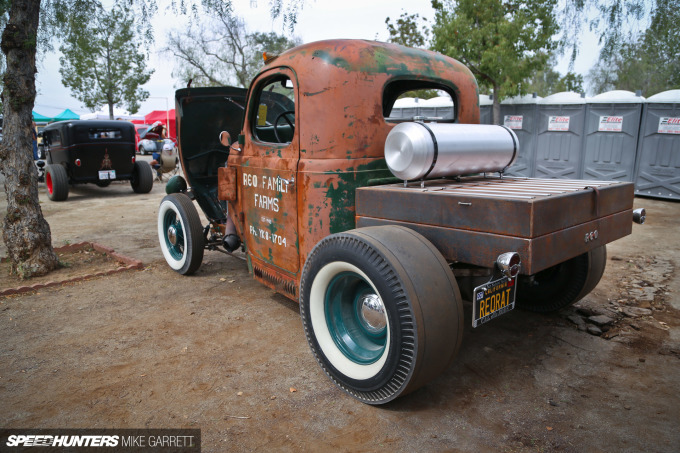 With its short wheelbase, the ex-farm truck has the profile of a drag machine with an aluminum fuel tank sitting atop the 'bed'.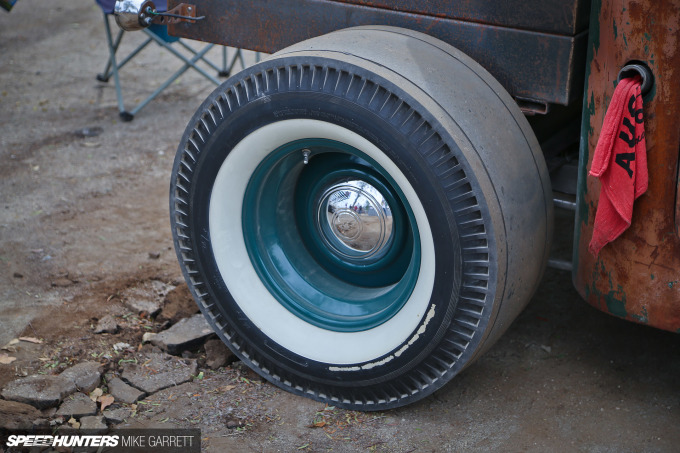 Further cues to the quarter mile look are widened steel wheels fitted with pie crust slicks in the rear. Up front meanwhile, are a pair of skinny white-walls over wire rims.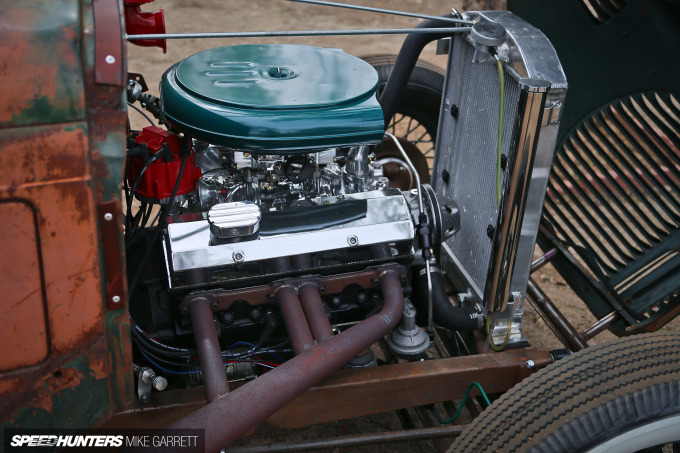 The engine is a small-block Chevy V8 with a very old school looking air cleaner sitting atop. Other mechanical upgrades include a disc brake conversion at the front end.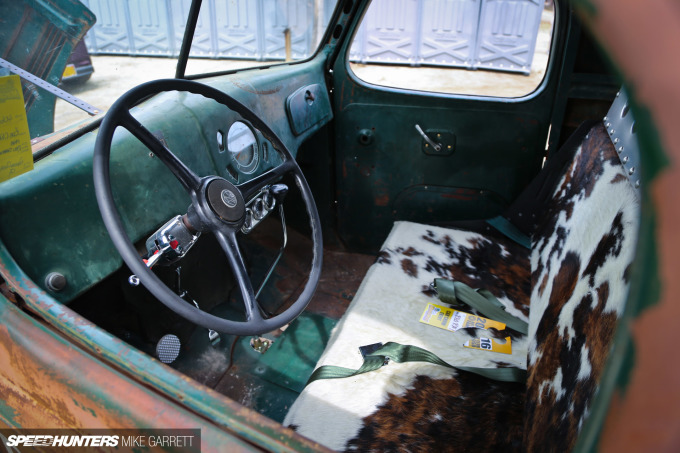 The cabin of the Speed Wagon is bare bones – just as a farm truck should be. And how can you not like the cow-skin bench seat cover?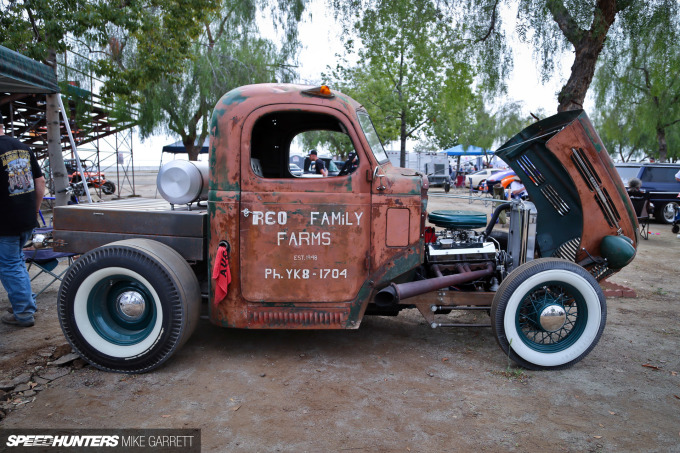 One of the things I love about the March Meet is seeing some of the crazy home-built machines that come out, and this obscure American rat rod more than satisfied my expectations.
Stay tuned for more cool machines from this year's gathering.
Mike Garrett
Instagram: japanifornia_media
mike@speedhunters.com