There's a First Time for Everything
Readers, I've kept a deep, dark secret from you. Although I've come to know many of you from the comments on my stories and built a level of trust and respect, I'm about to say something that may tarnish that for ever. I feel embarrassed to admit it, especially here of all places. But admission is the first step to recovery, right? Well, here it goes:
Up until a couple of weeks ago I had never been to a drift event.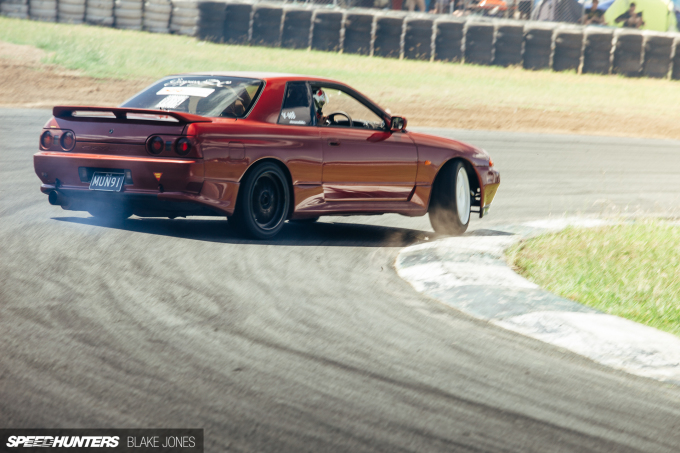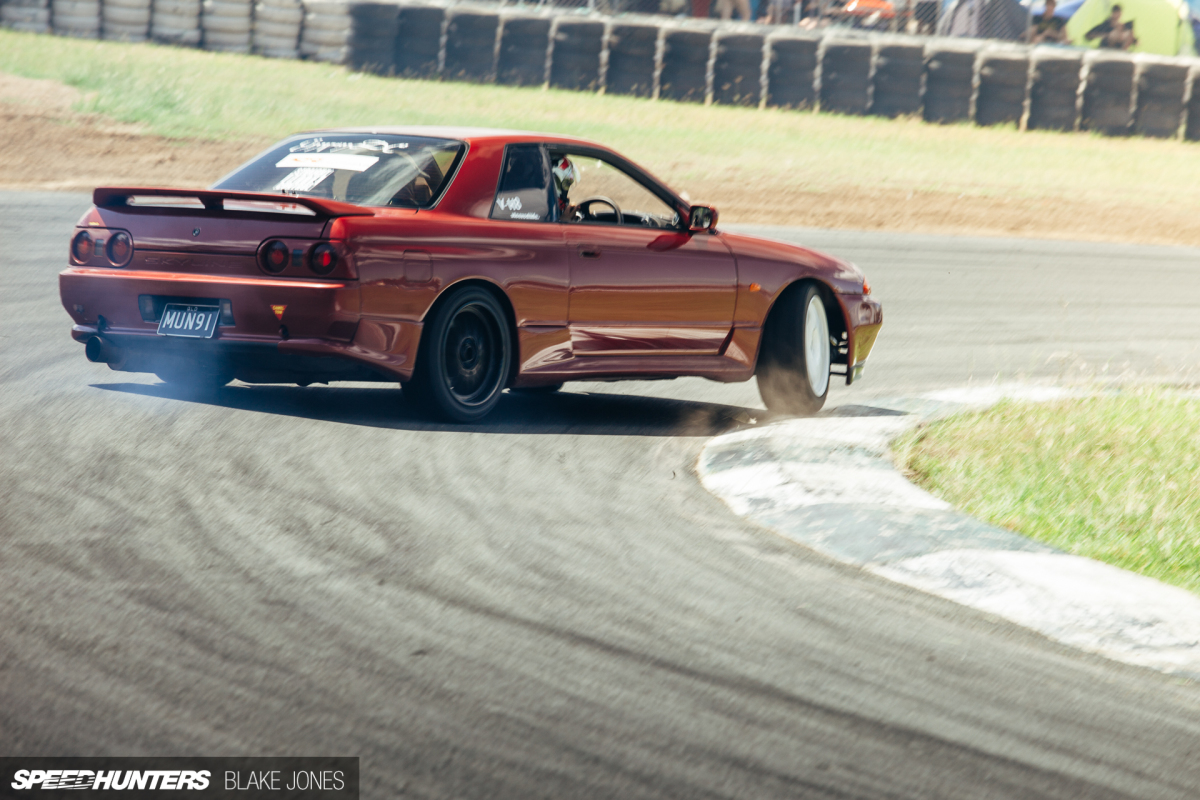 Somehow despite countless weekends spent at racetracks and a love for all things rear-wheel drive, the closest I'd previously come to a proper drift event is the demonstration runs at World Time Attack Challenge. So in an effort to right this wrong, I booked a ticket to Brisbane, Australia, to soak up the atmosphere at the QR Autumn Drift Matsuri.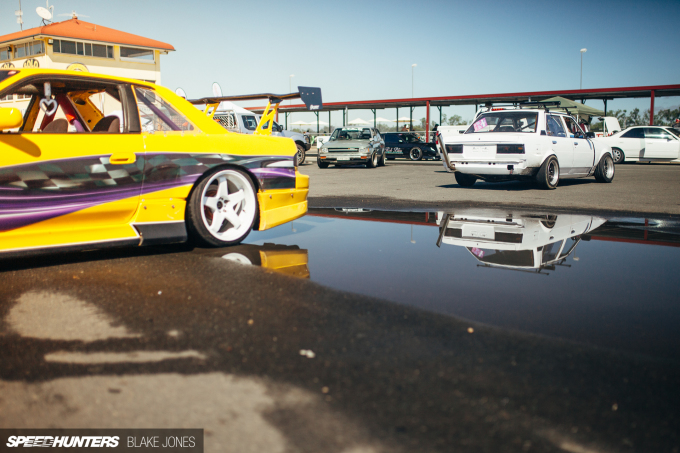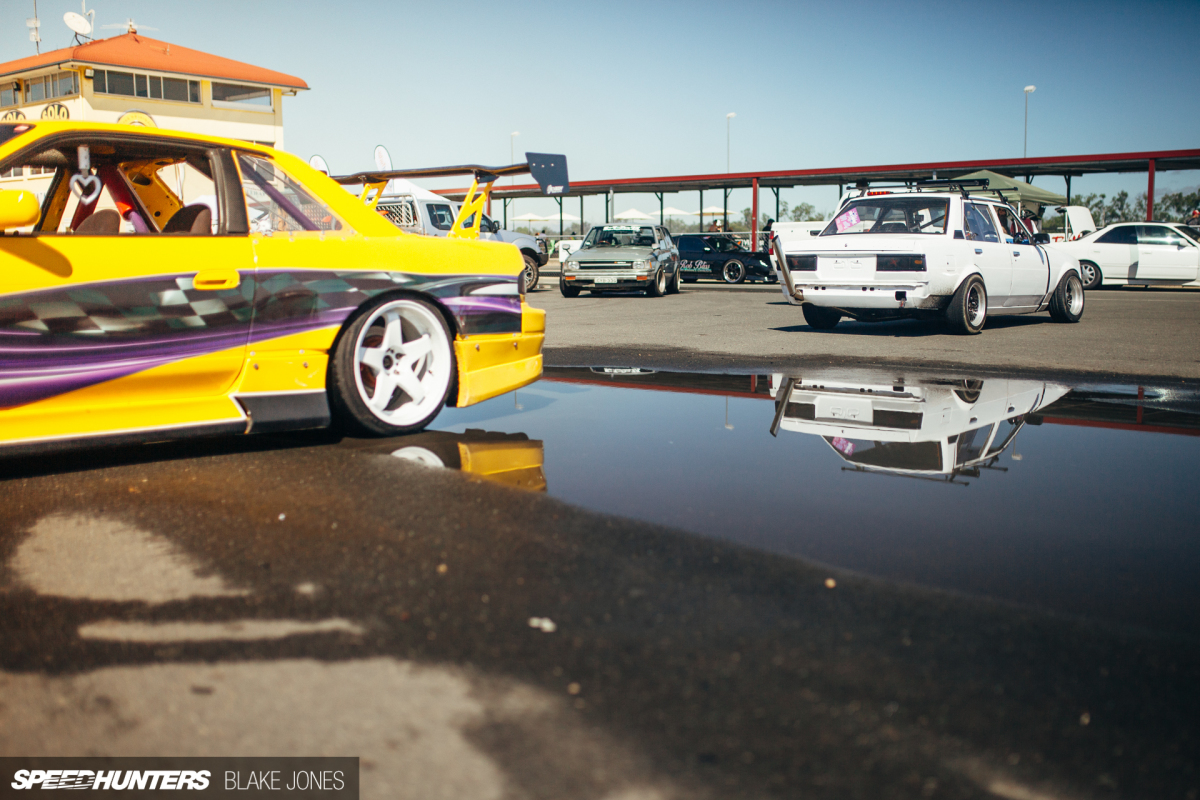 The event is held twice yearly – once in autumn, once in spring – and draws a good proportion of Queensland's grassroots drifters out to Queensland Raceways in Willowbank. From Saturday morning till Sunday afternoon the track is open for over 20 hours, giving drivers their best opportunity to rack up seat hours this side of flying to Ebisu for a week in drift heaven.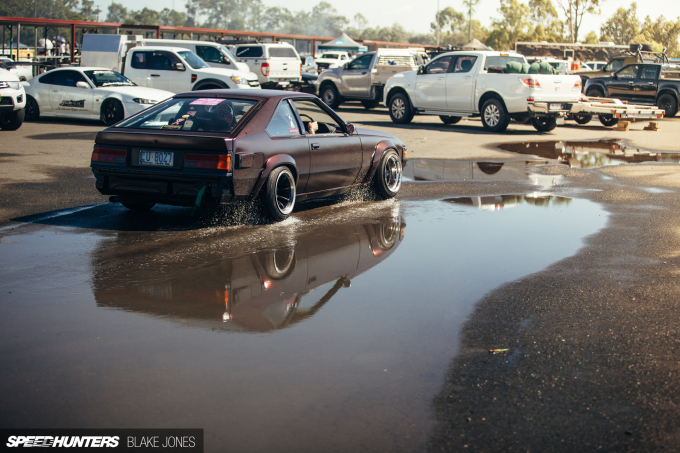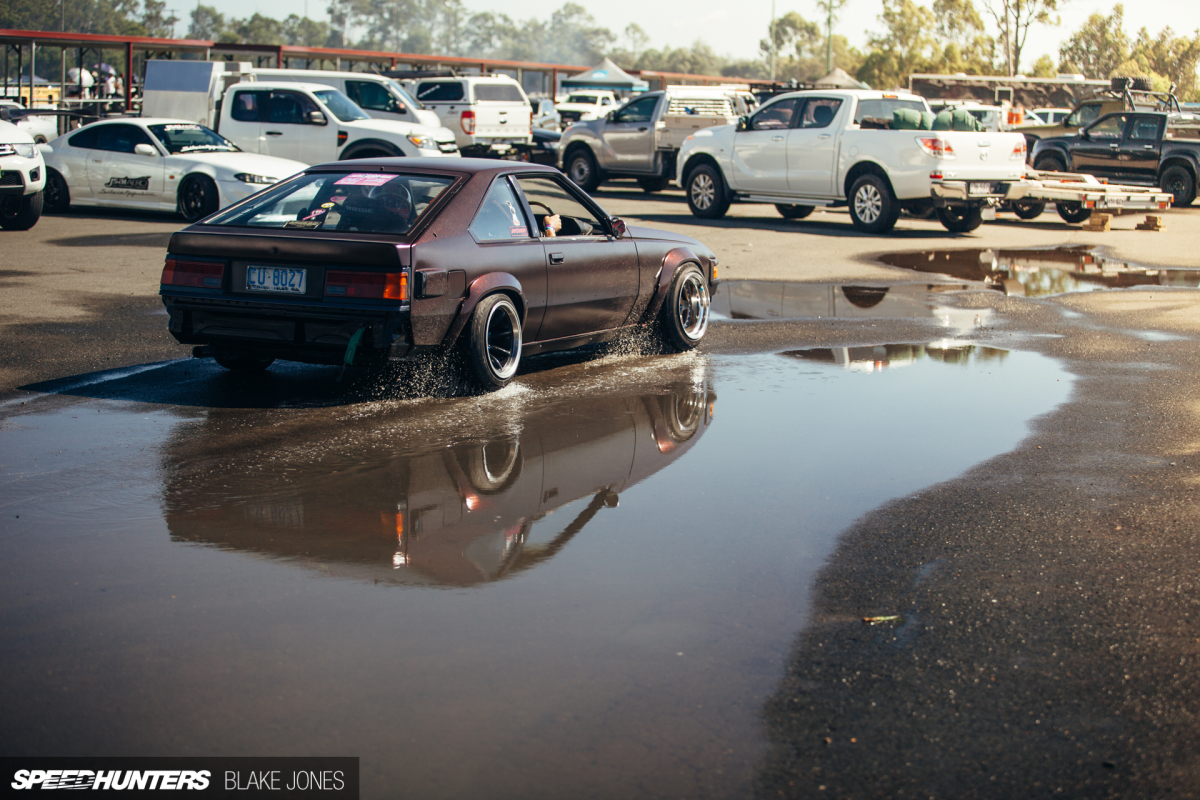 Admittedly, drifting has struggled to make a footprint in Australia in comparison to Japan or the US. Top-level events struggle to draw crowds despite plenty of talented local drivers in well-built cars putting on a show, and in many states circuits are preferring to turn away grassroots drift days in favour of more traditional events that are less taxing on the track surface.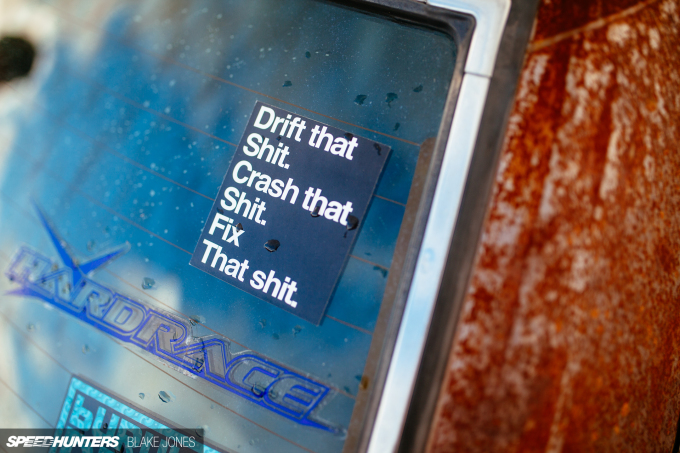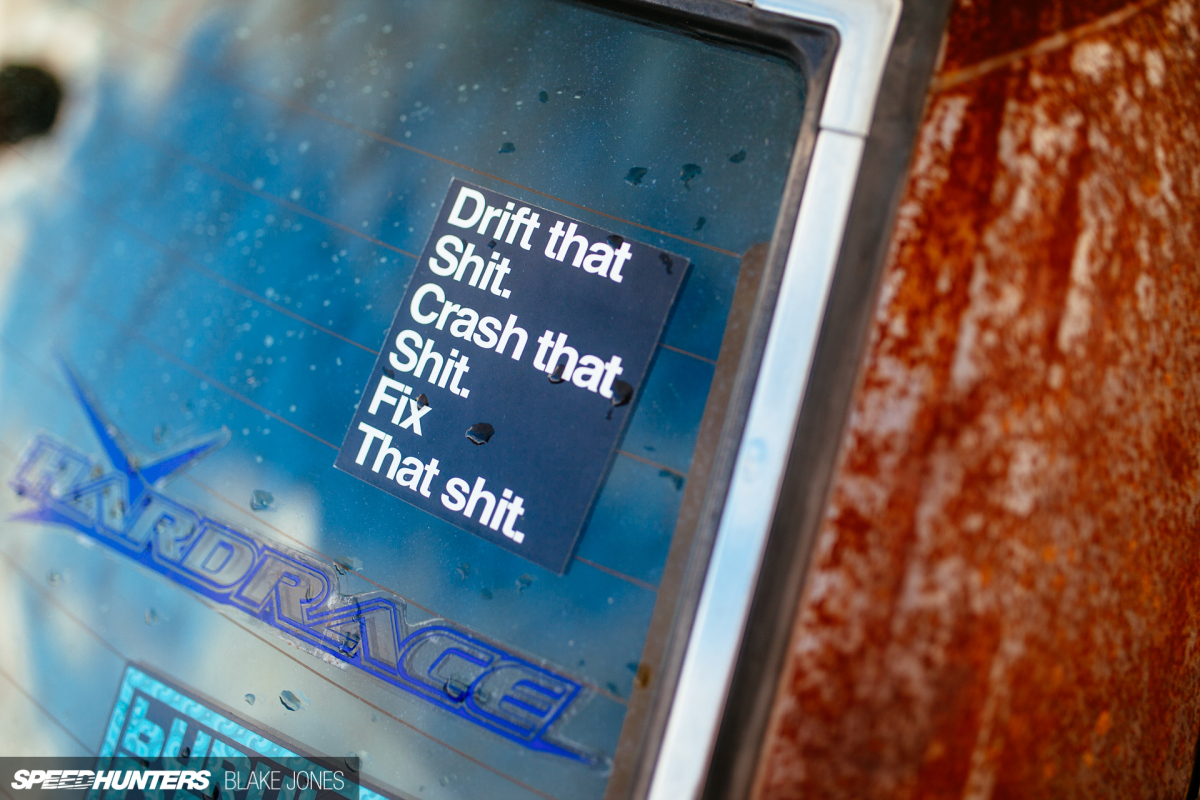 You wouldn't know it pulling up to Queensland Raceways during a Drift Matsuri though. The pit area buzzes with activity as bodykits are dragged under lowered chassis back to shaded parking areas, and mates scavenge for spare parts while recounting a near miss out on track.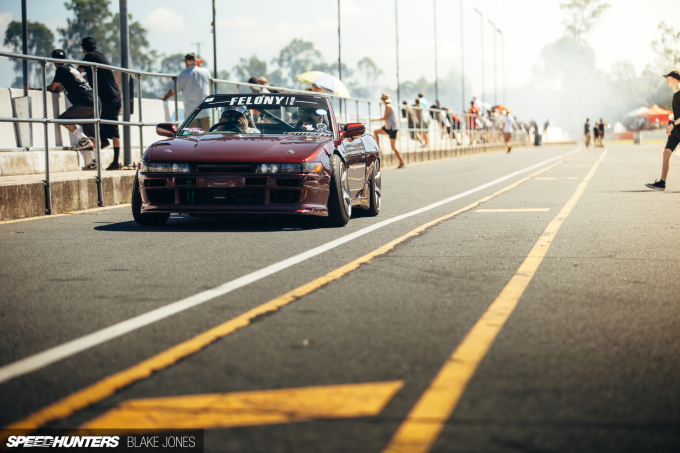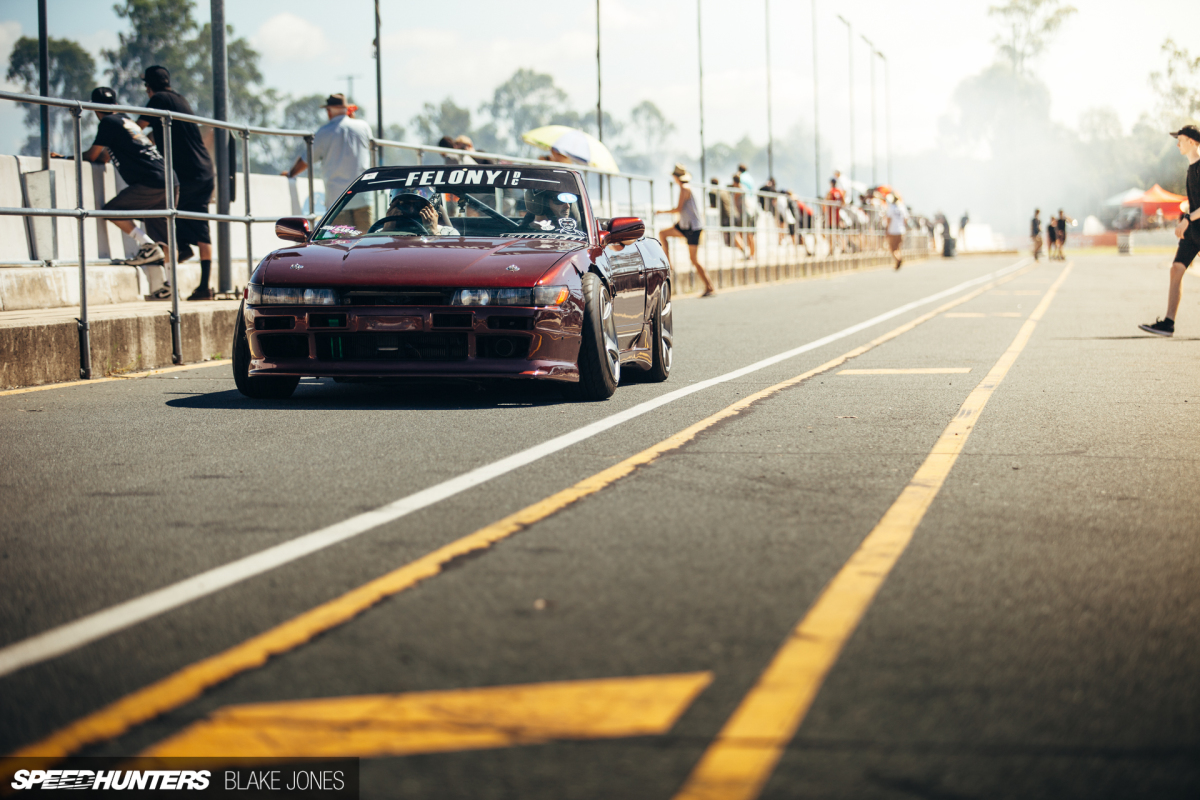 It has to be said that the track itself is as uncharismatic as they come. Lacking any elevation change and ringed by a continuous concrete wall, in these summer months it resembles more of a dust bowl than a racetrack. I'd heard some photographer friends moan about the lack of interesting photography opportunities in the past, but seeing it for myself sent me into a mild depression!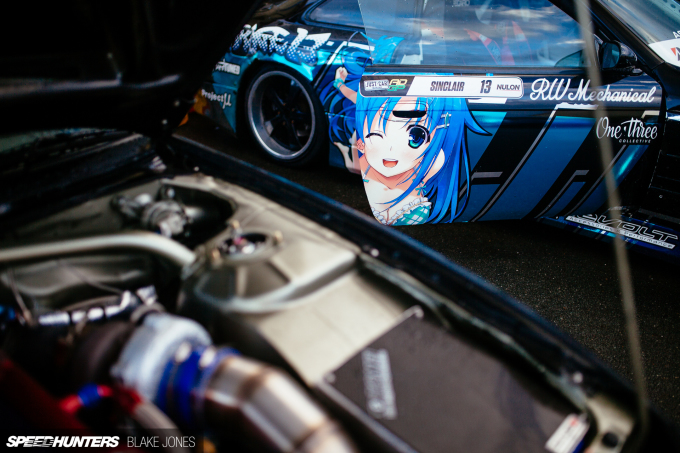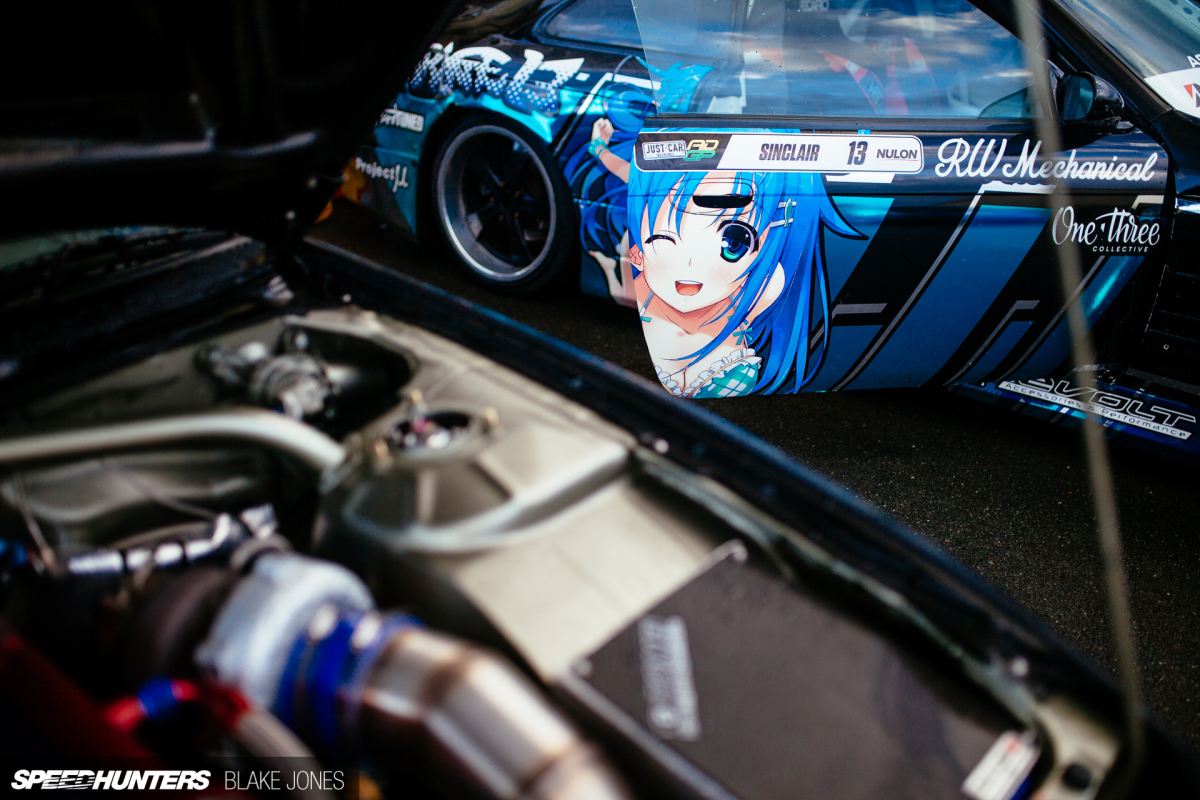 Thankfully, the colourful characters and cars provide more than enough flavour to make this an event worth braving the unrelenting Queensland sun for.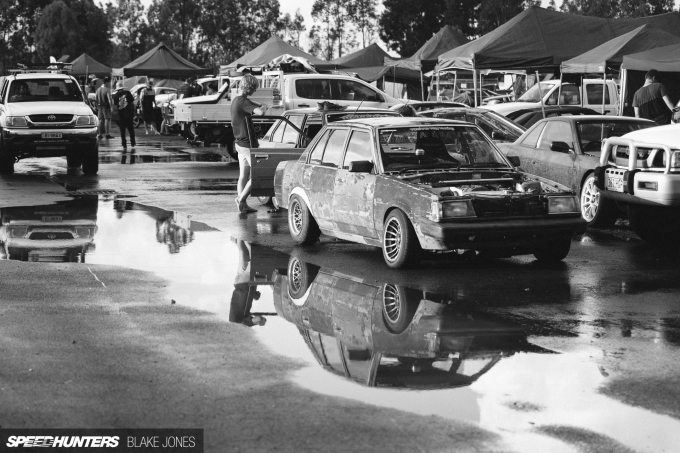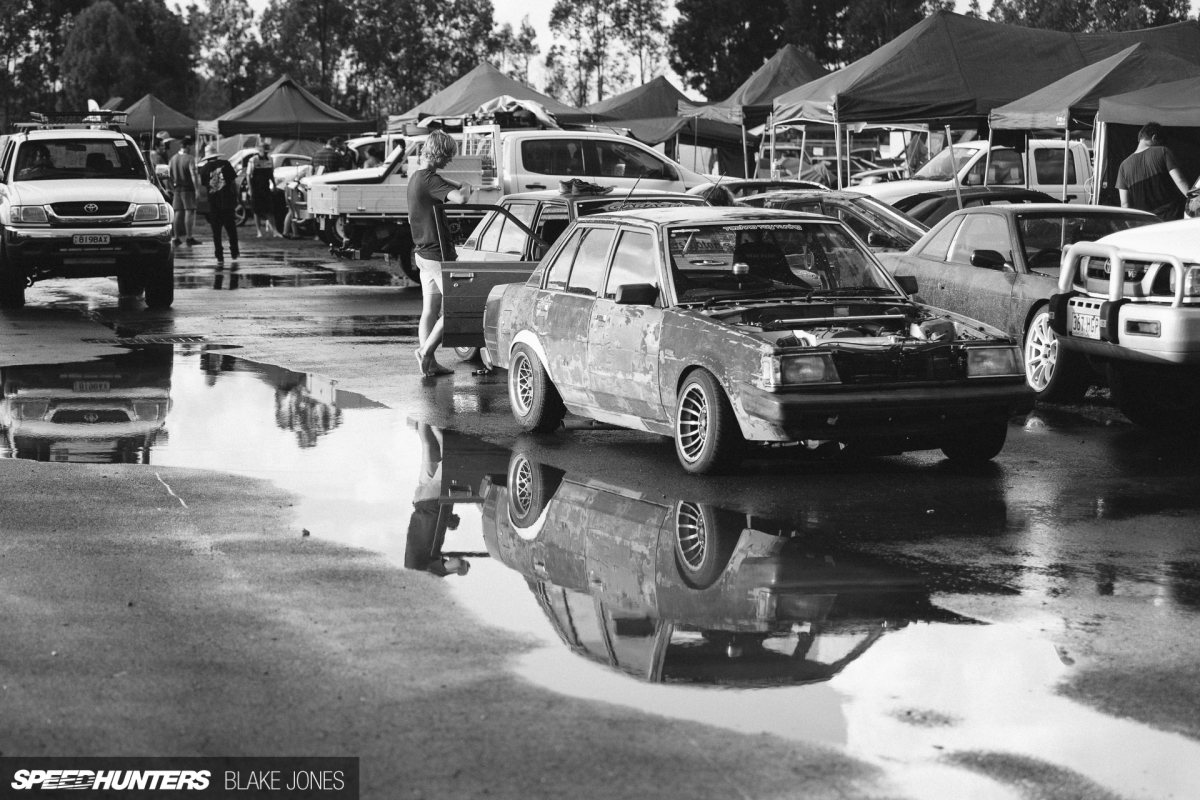 It strikes me that drift more than any other motorsport is about personal expression, both through style of car and style of driving. At this event all bases were covered, from purpose-built machines to certified missiles and everything in between. Case in point: this tattered Toyota E70 with a Honda F20C shoehorned in.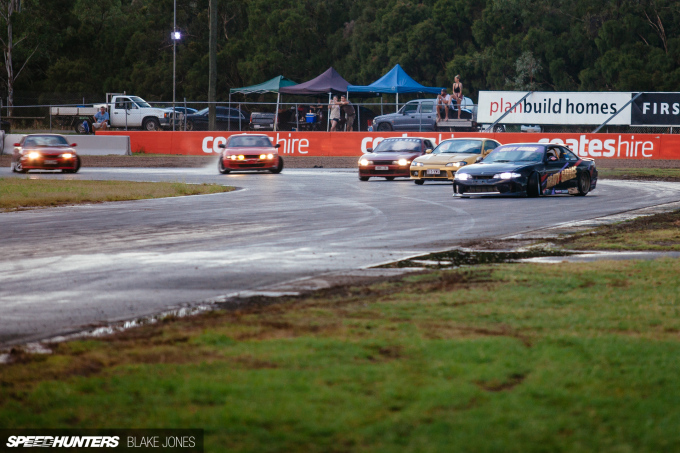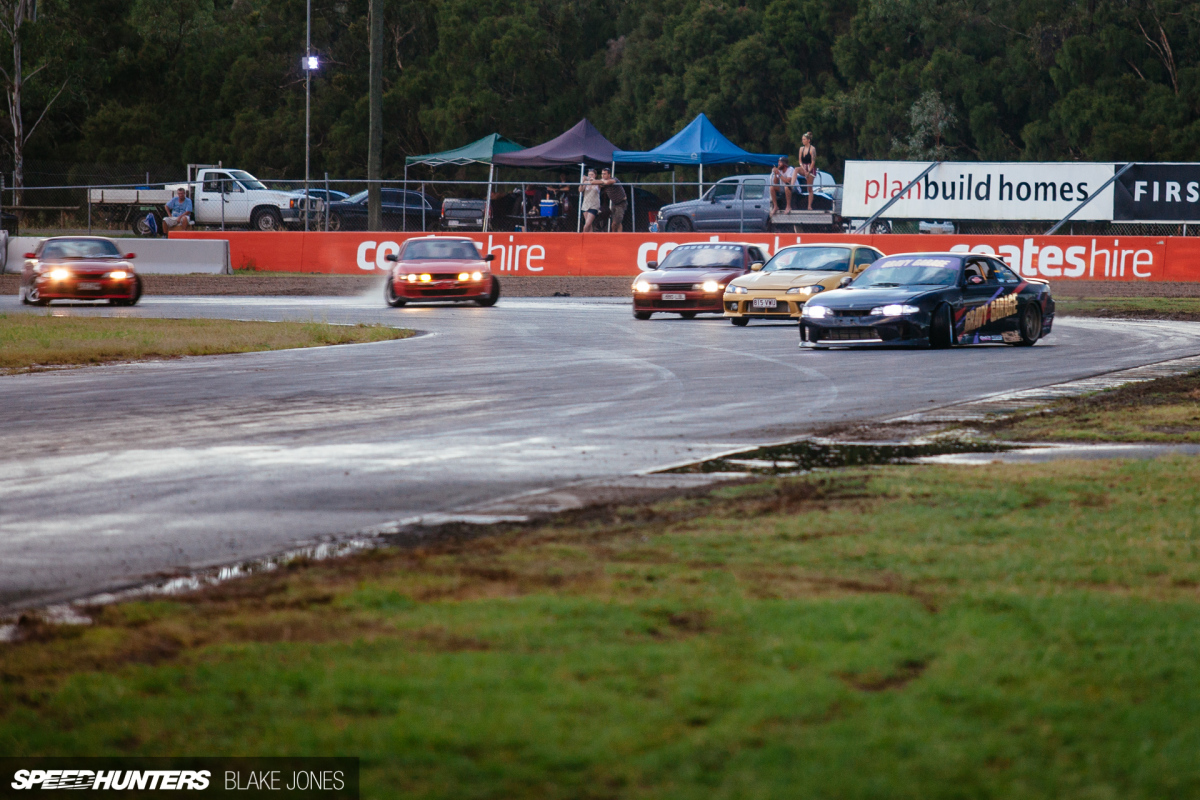 The mix of control and bravado required is unique to drift and left me seriously impressed. Although there were a few unfortunate shunts and bumps, which are to be expected at an amateur open day, the action on the main track was absolutely addictive to watch. And especially so when the drift trains came out to play. I've even toyed with the idea of piecing together a KE70 and giving it a go!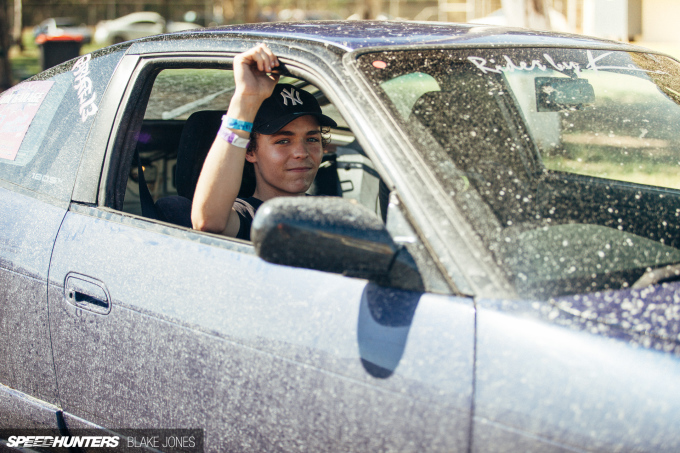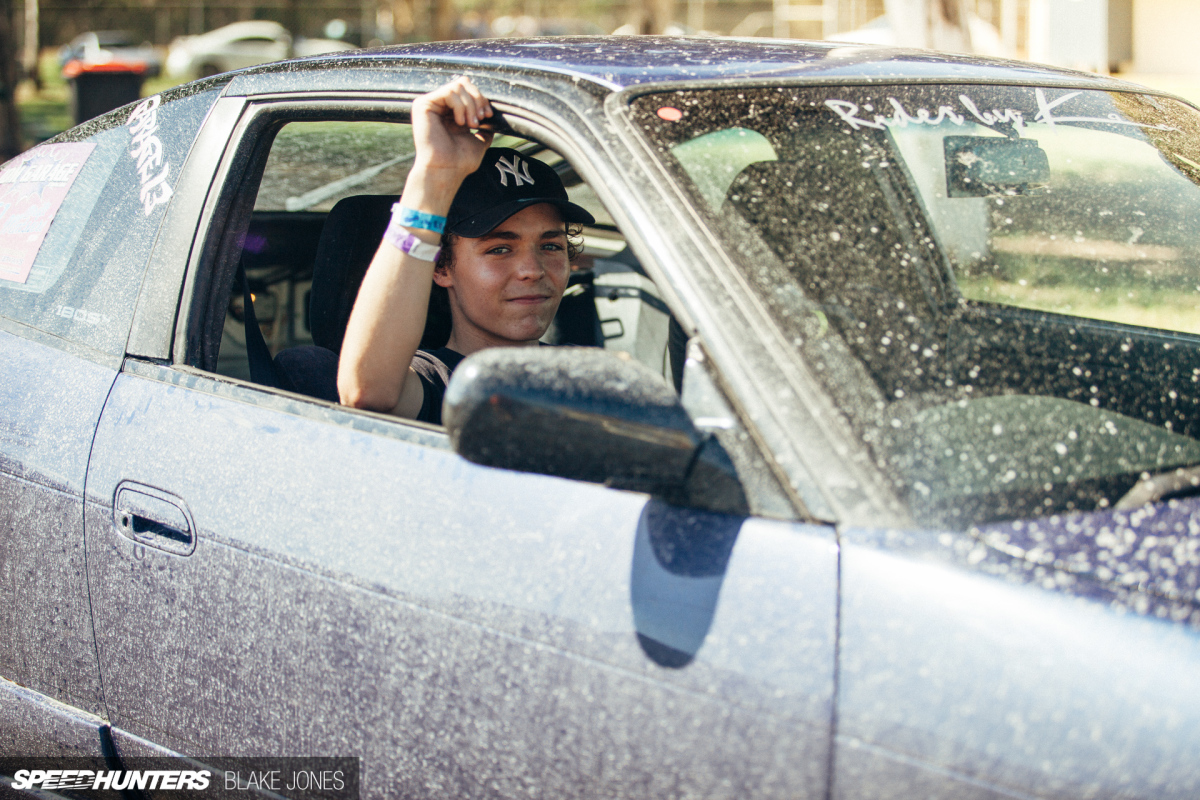 In addition to the main track action two skid pans were running, including a small wet pad perfect for first-timers getting the hang of lateral rear axle movement. It was awesome to see so many young guys out on the day cutting their teeth in a safe and legal setting. Maybe this is a good spot for me to start, too…
S-Chassis Variety Is The Spice Of Life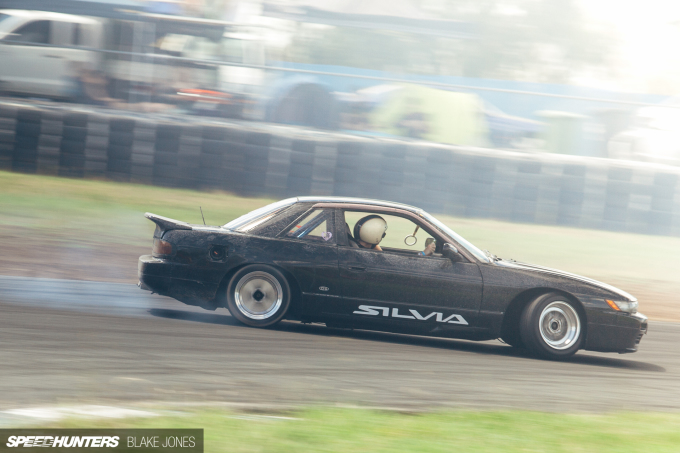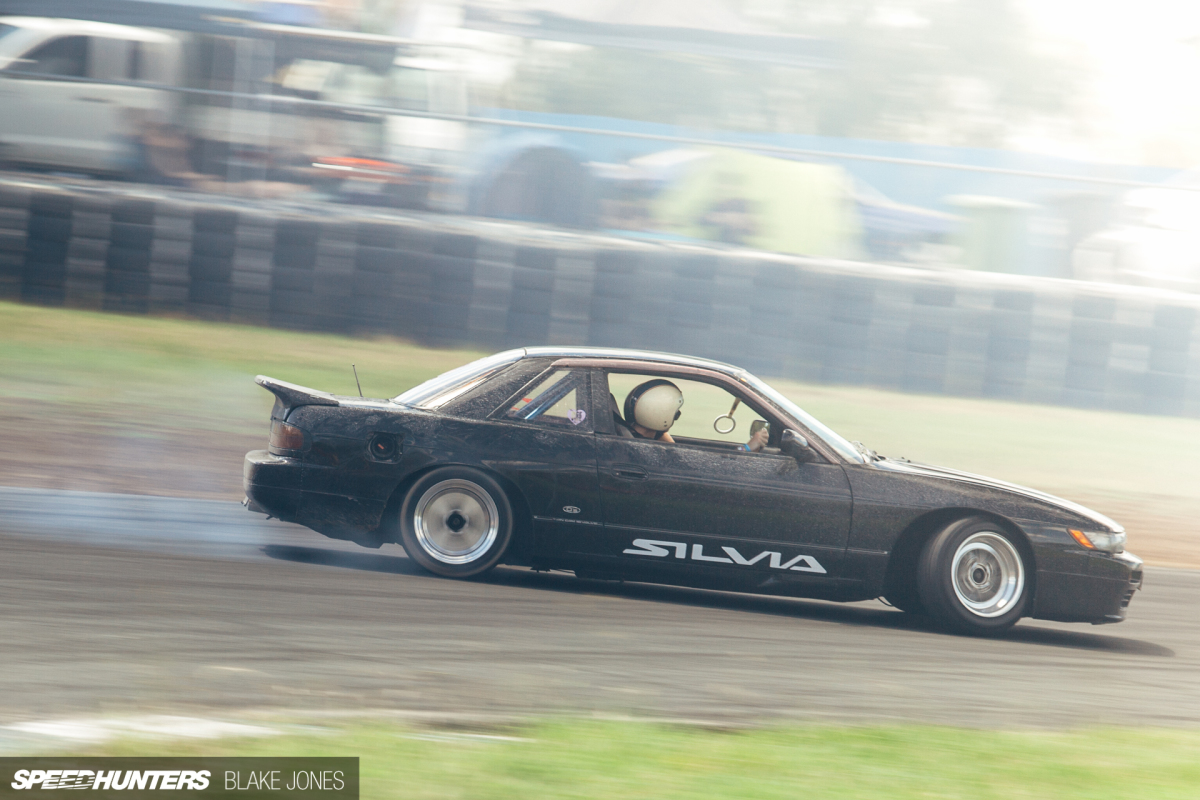 Like at almost every other drift event in the world, Nissan's S-chassis reigned supreme at the QR Autumn Drift Matsuri. The combination of great performance, affordability and massive parts availability makes it an obvious choice for both beginners and seasoned oversteer masters.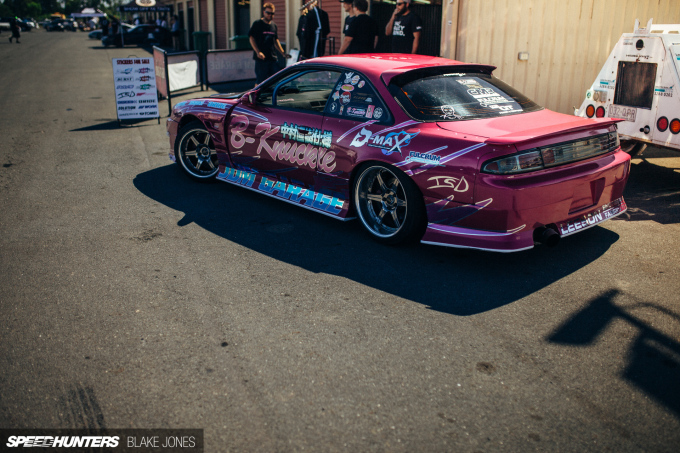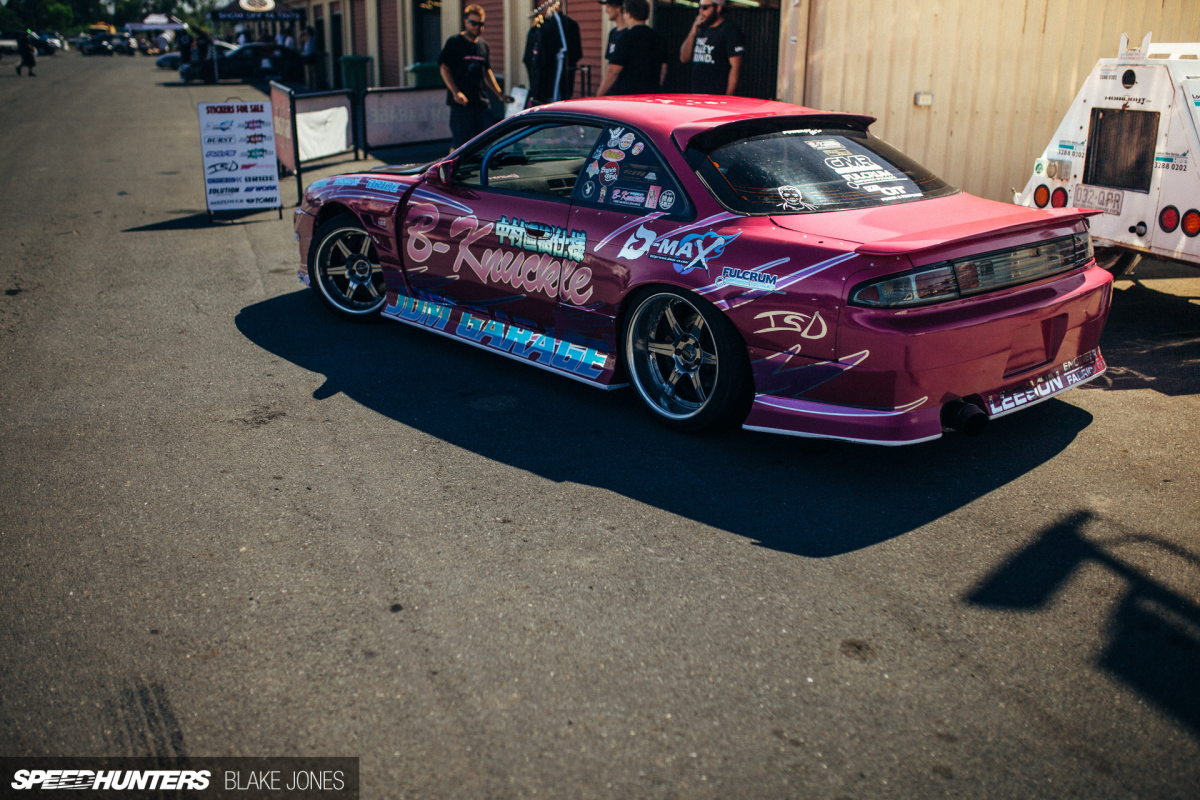 Queensland Raceway's pit lane was a veritable orgy of S13s, S14s and S15s with plenty of different interpretations to keep things fresh. Let's take a look at a few different styles mixing it up… This wide-body, D-Max skirted S14 from JDM Garage looked to be dropped straight from a page of Option magazine, complete with a Japanese rollcage with mandatory questionable structural integrity.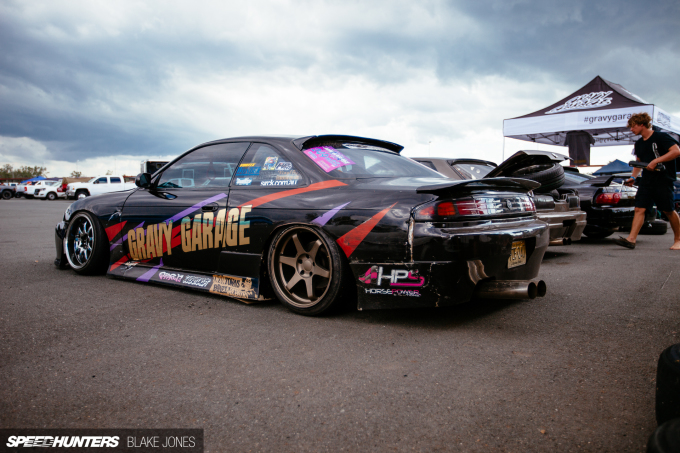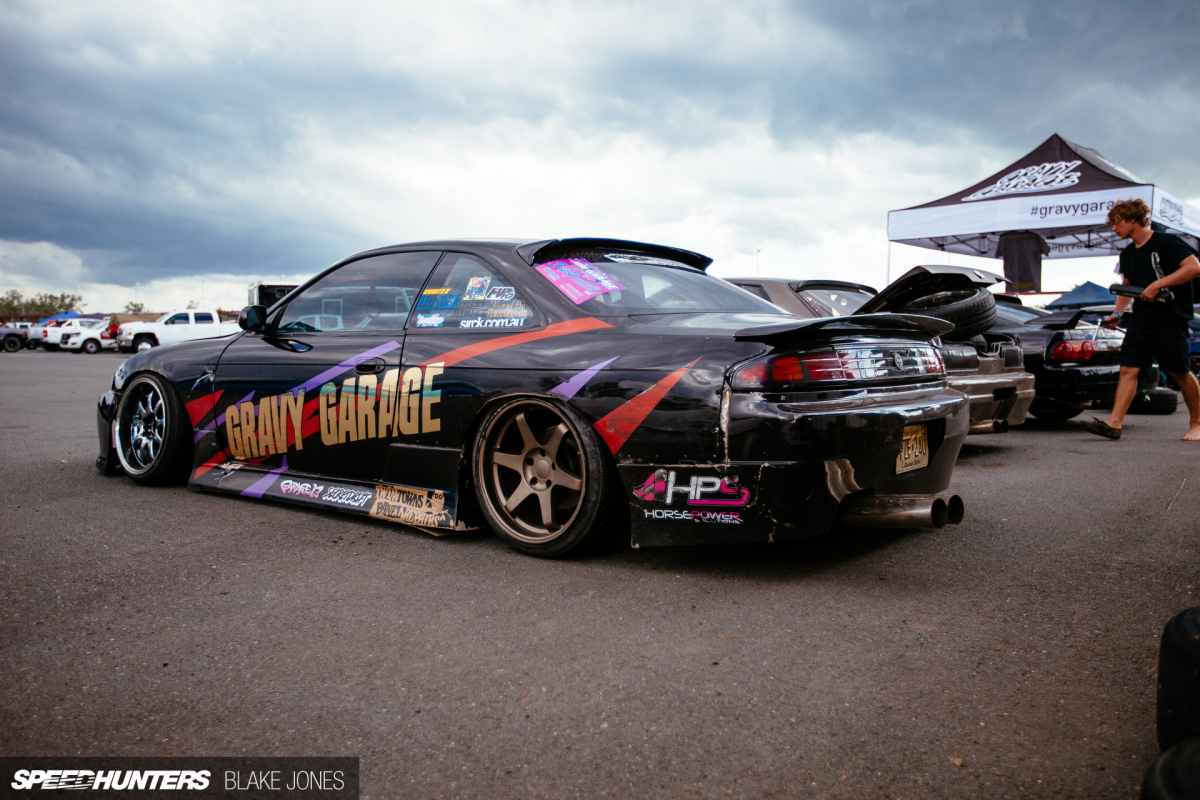 Gravy Garage is a QLD-based drift team that brought out an S14, S13 and 180SX to play and delivered some of the most entertaining driving from the whole weekend. Mismatched wheels, shotgun exhaust and beaten-up aero plus some great '90s custom graphics define the style here.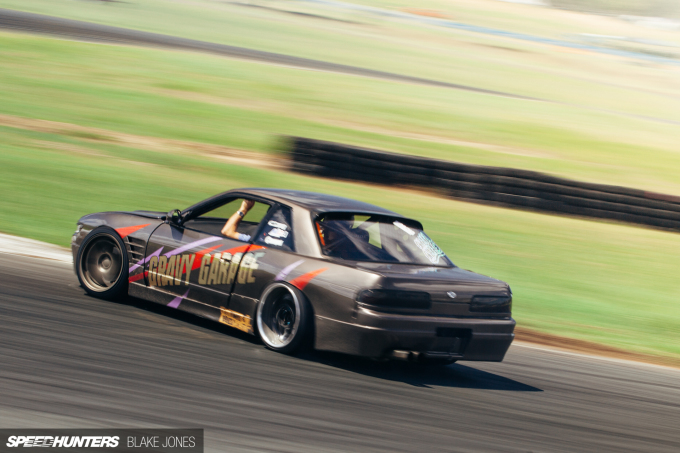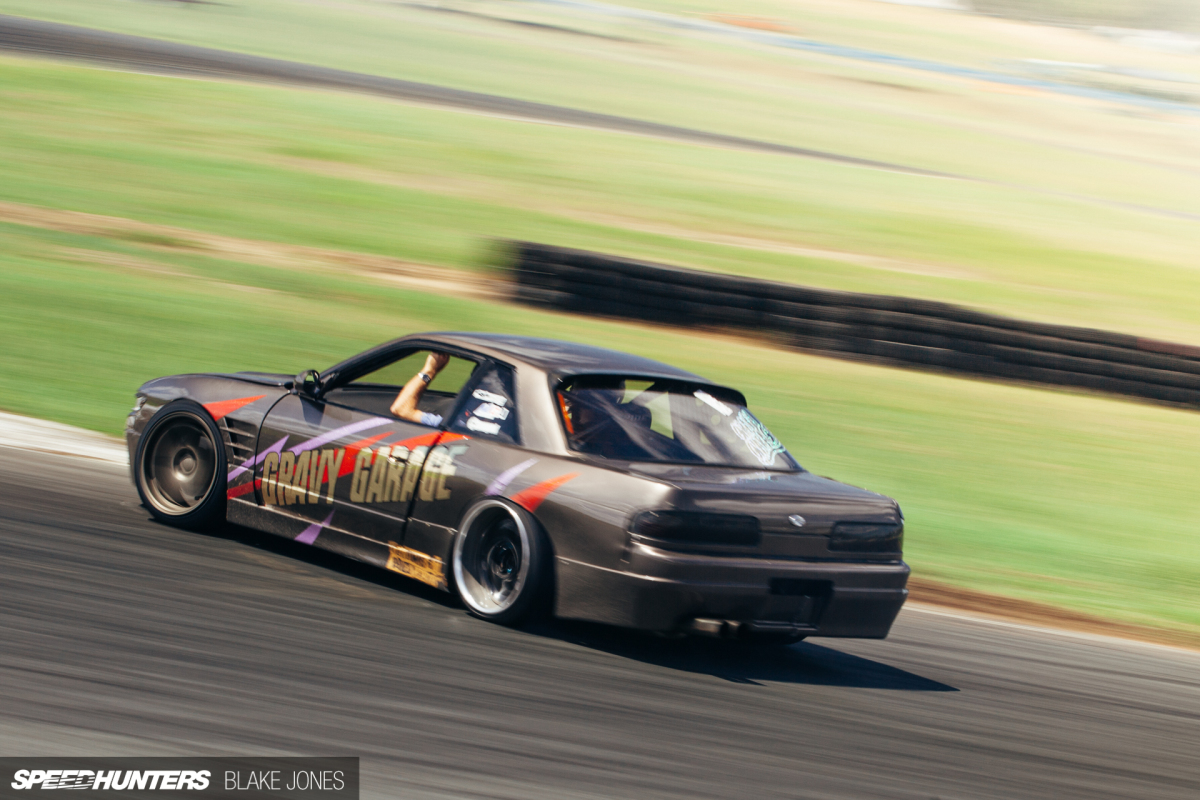 Their S13 was carrying particularly high corner entry speeds and using every inch of available track – sometimes more!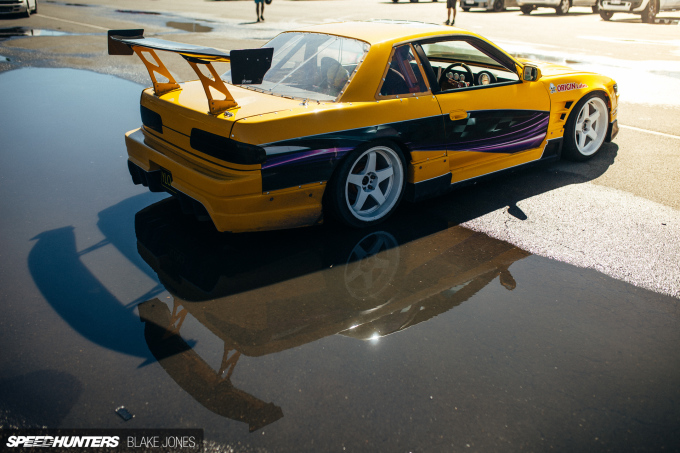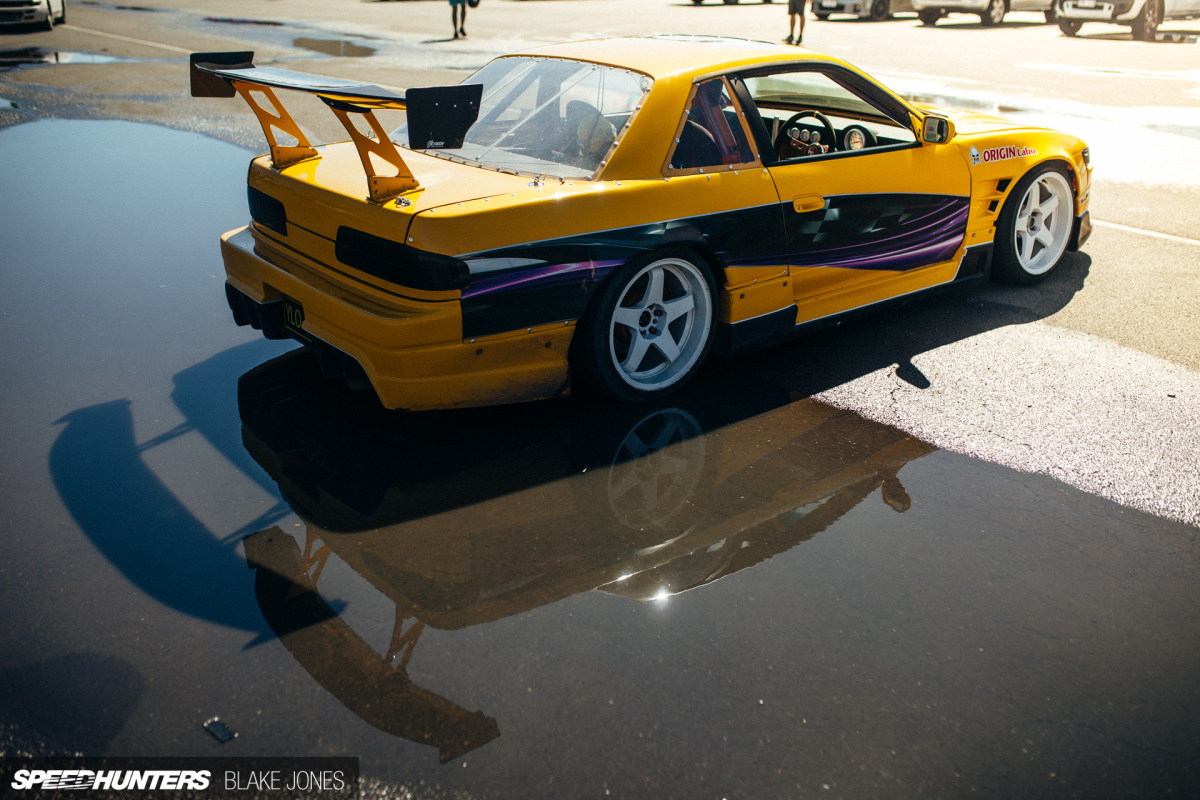 The lightweight polycarbonate windows and bare, race-ready interior led me to believe this Origin-kitted S13 may have begun its life as a Sports Sedan circuit racing car, or at the very least have been built in the same style. The only real drift car giveaway was the long hydraulic handbrake lever.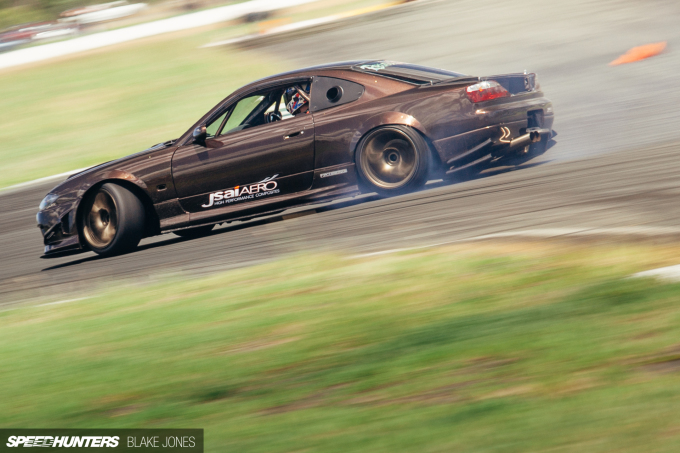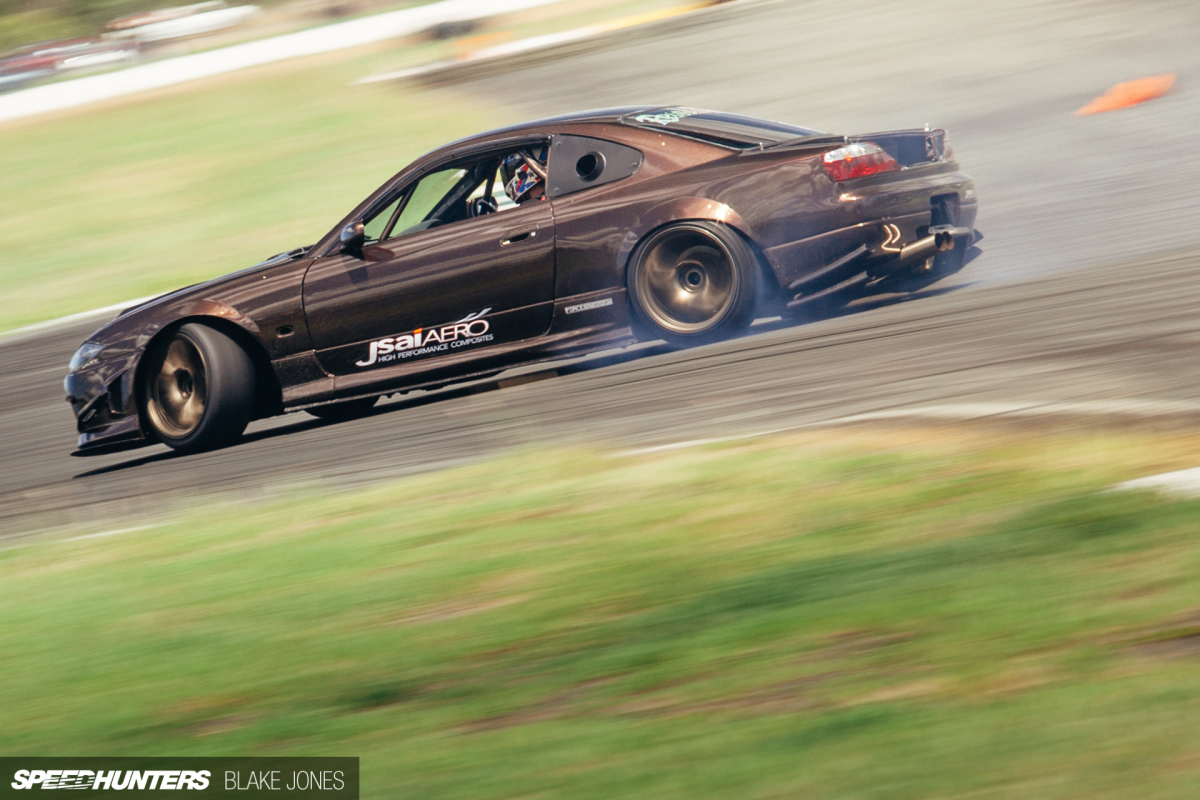 Similarly, the canards and diffuser worn by this Jsai Aero-sponsored S15 scream time attack. This is a car I'd certainly like to take a closer look at; between the 1JZ, rear-mounted radiator and show-quality paint it has feature car written all over it!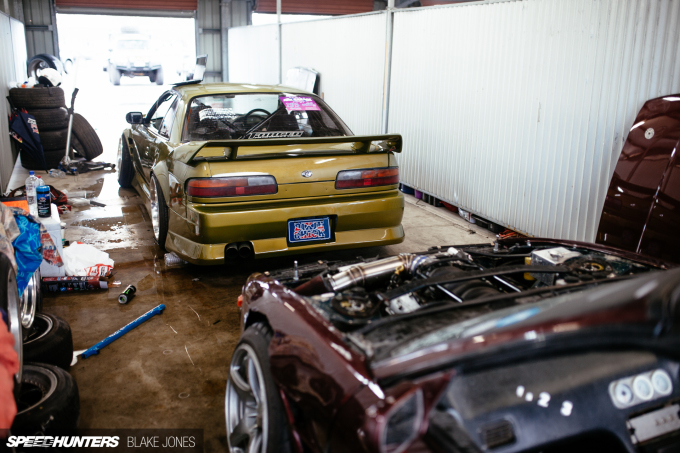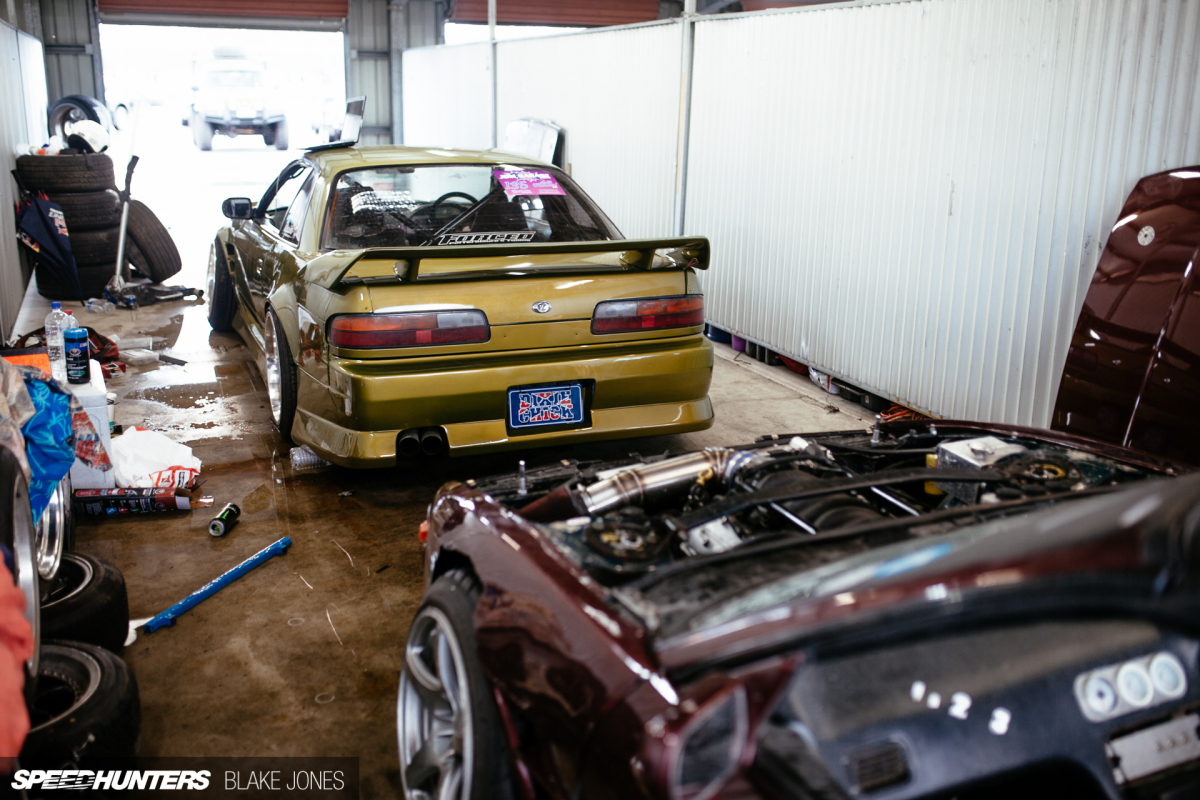 It's kind of fascinating to me – a guy relatively unfamiliar with drift – that so much time and effort is put into perfecting the outward appearance of these machines that quite often end up beaten and broken in the space of a weekend. While function would perhaps dictate minimal bodywork and inexpensive, lightweight wheels to be sensible, these cars wear huge offset show wheels and rare, ground-scraping bodykits with pride.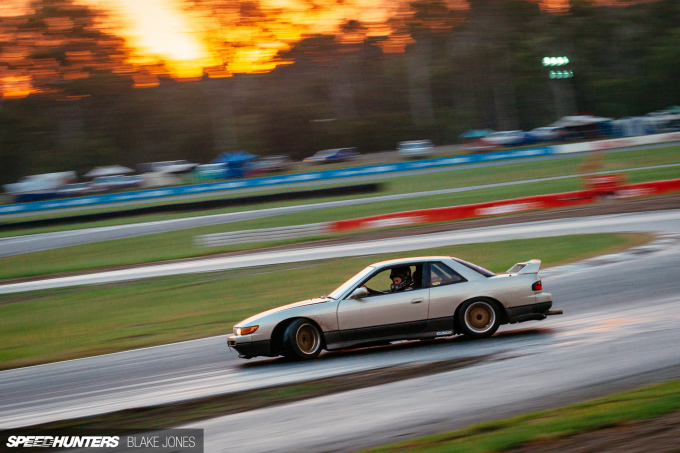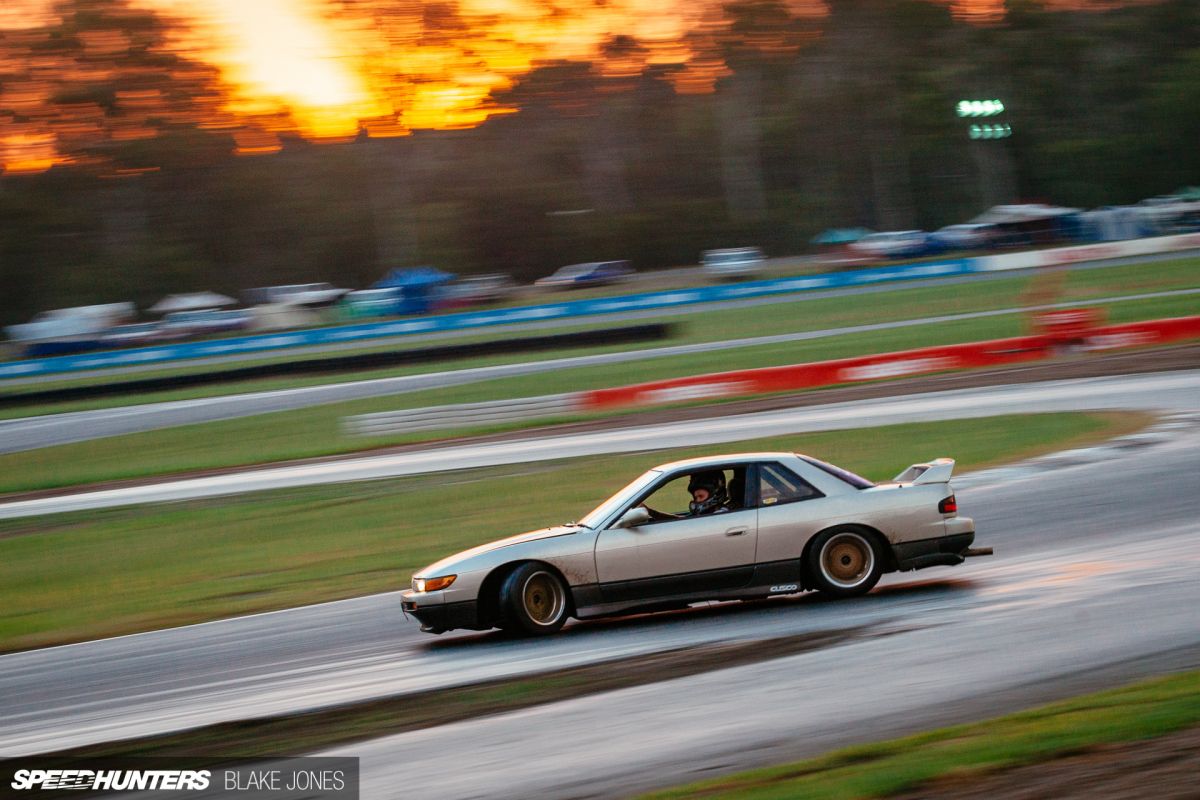 But then again, drift, especially of the grassroots variety, is nothing like 'other' traditional motorsports. Especially at an amateur level there is no objective measure of performance, and at an event like this there is no winner on the day – just a bunch of guys and girls with massive smiles (and a few hangovers).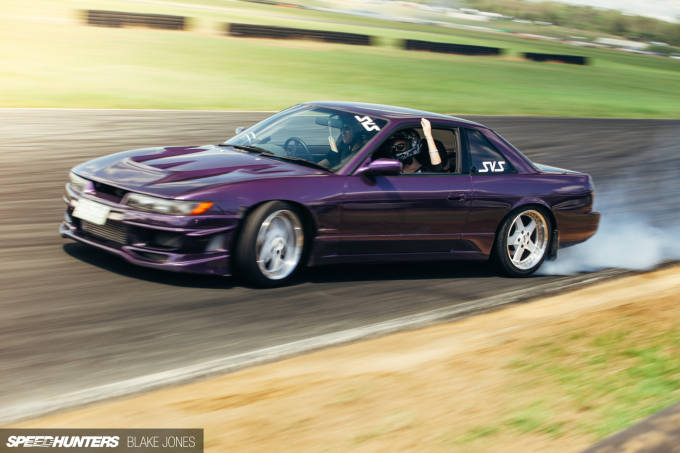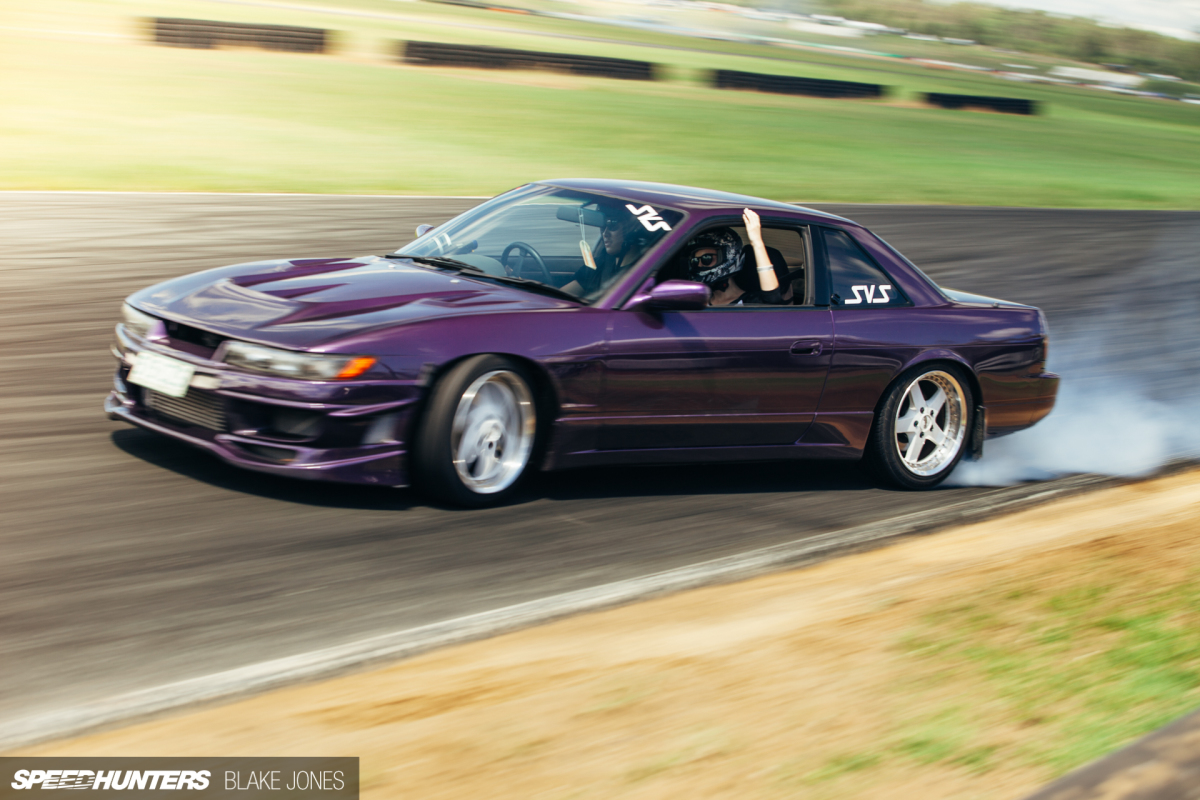 In this regard, these cars are more like an extension of their owner's personalities than anything else. They're an instrument of expression rather than a precision tool that a competitive time attack car represents.
Crowd Favourites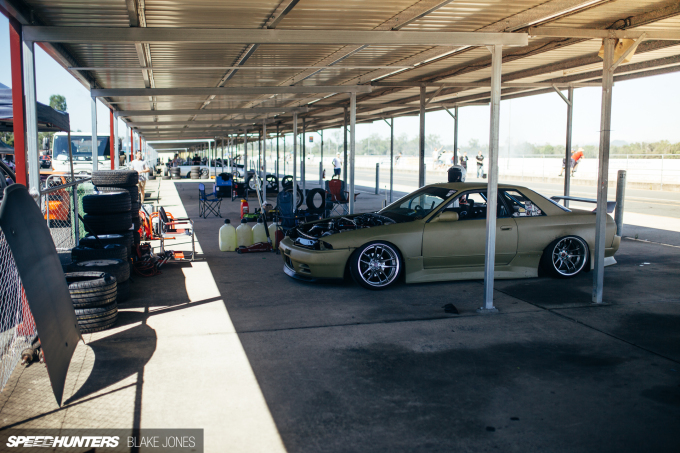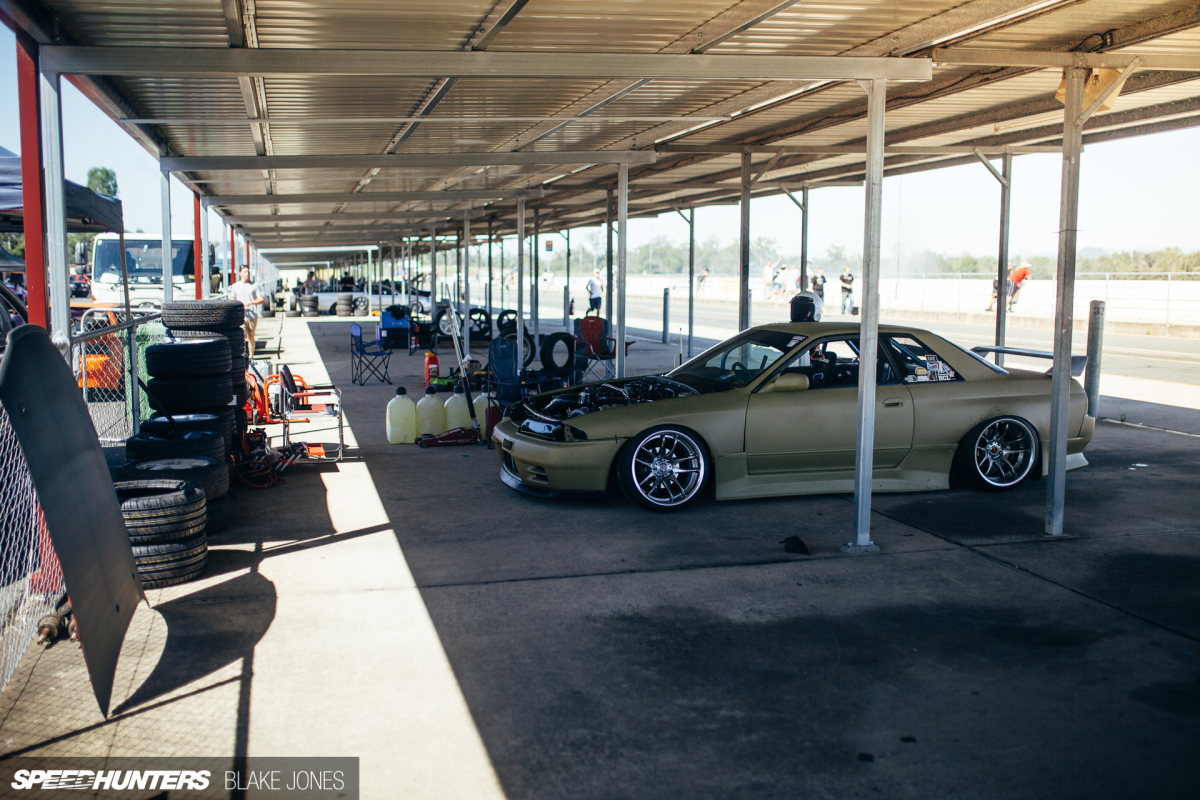 Next, I want to take a look at two different cars that, although certainly not the most extreme, typify the great range of cars you can find at this event. The bar for outright style on the day was set by this R32 Skyline coupe running GT-R front and rear fenders, slammed over an aggressively sized set of Work Emotion CR2P wheels.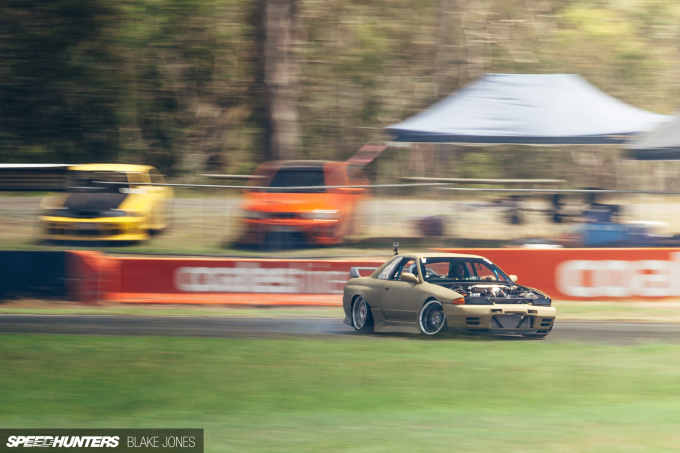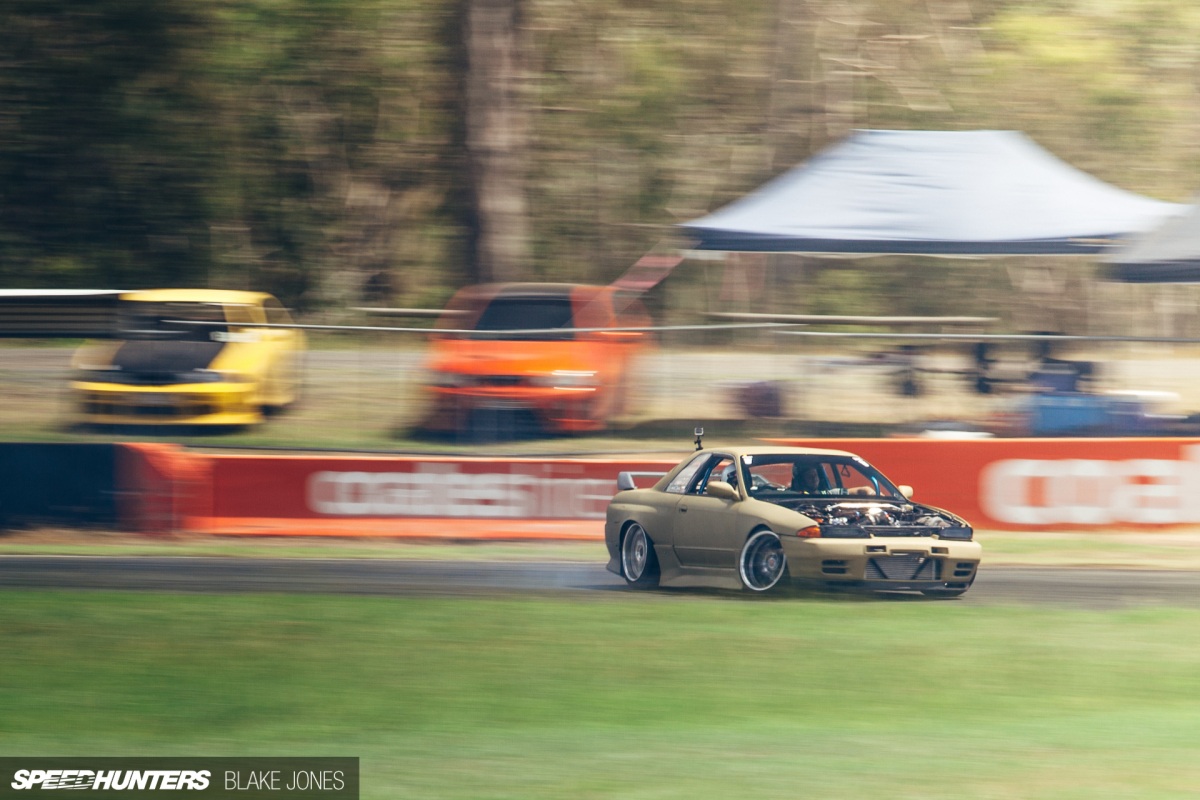 It's not too much of a stretch of the imagination to picture this R32 sliding in tandem through an empty industrial street in Yokohama Bay. A large proportion of the drift scene in QLD seems to base their aesthetic on the late '90s, early '00s drift heyday in Japan – this Skyline being a great example.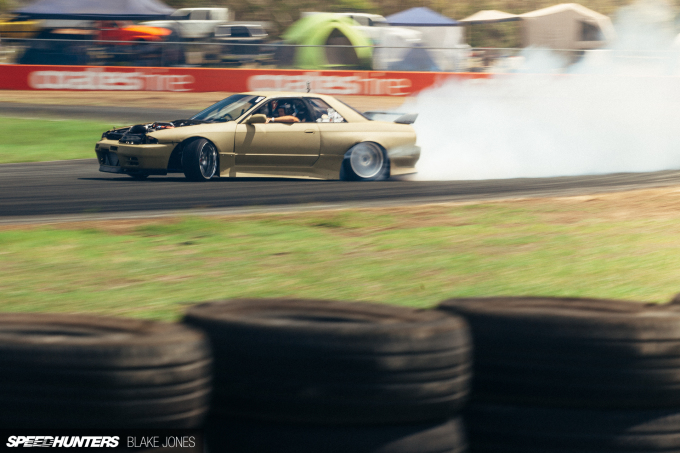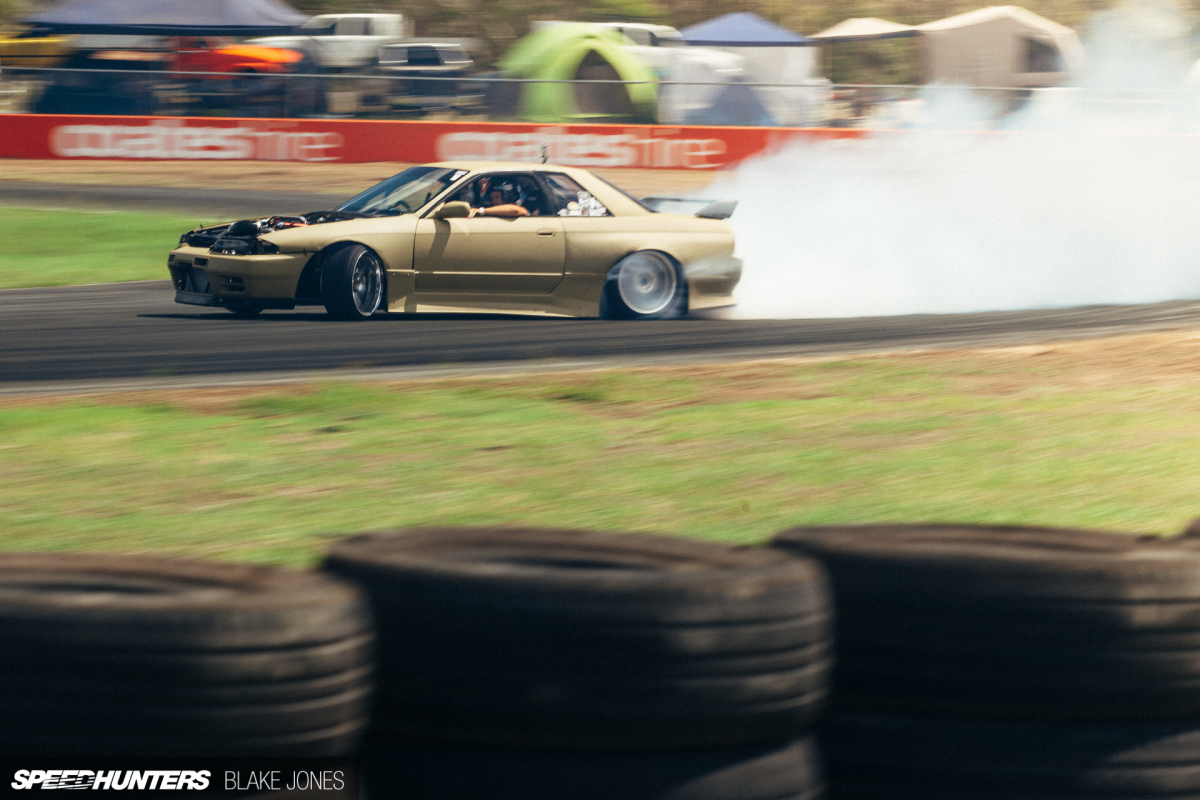 However (and possibly upsetting to some of our American readers), the smoke clouds are courtesy of a heavily turbocharged LS V8 as opposed to a Nissan six. You must remember that in Australia Skylines are almost as equally common as their S-chassis equivalents, so these sort of engine swaps make a lot of sense.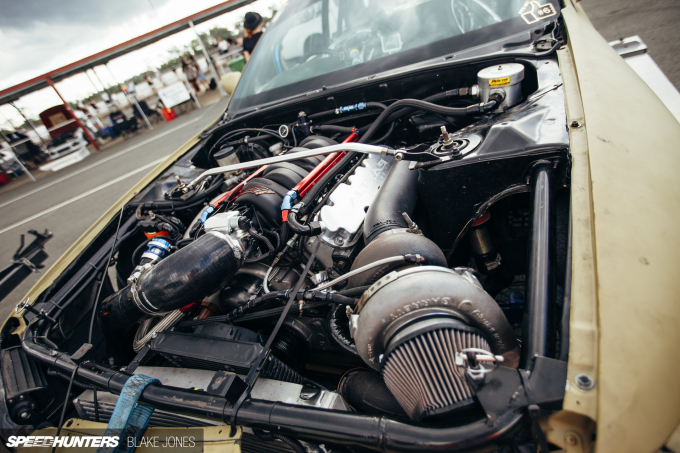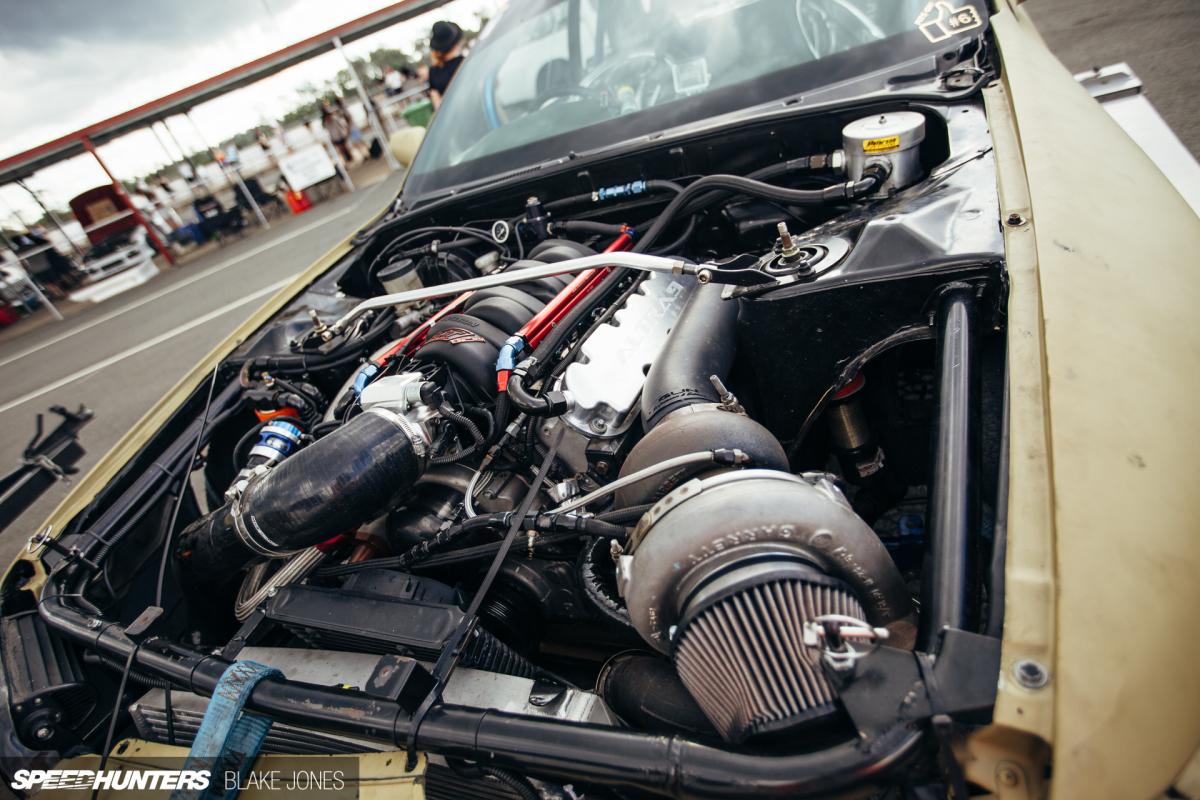 Considering that this is a car simply built for fun, I was seriously impressed at the setup. You can see the glorious 800hp+ engine protected by a custom crash structure that extends from the towers forward, all pieced together by the owner and his father in their shed. Not visible is the huge radiator mounted where the rear seats once lived.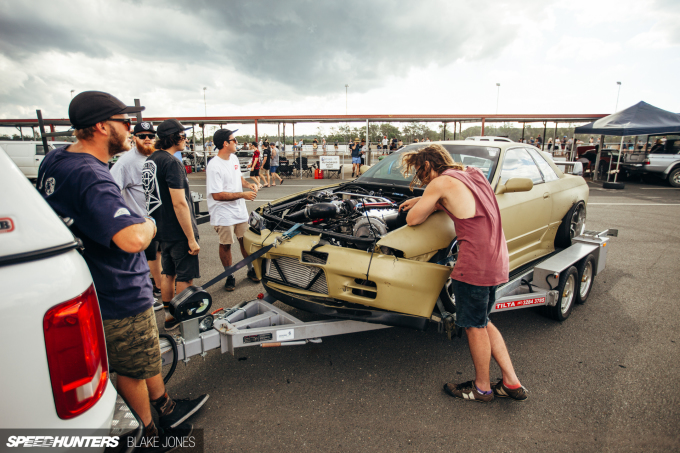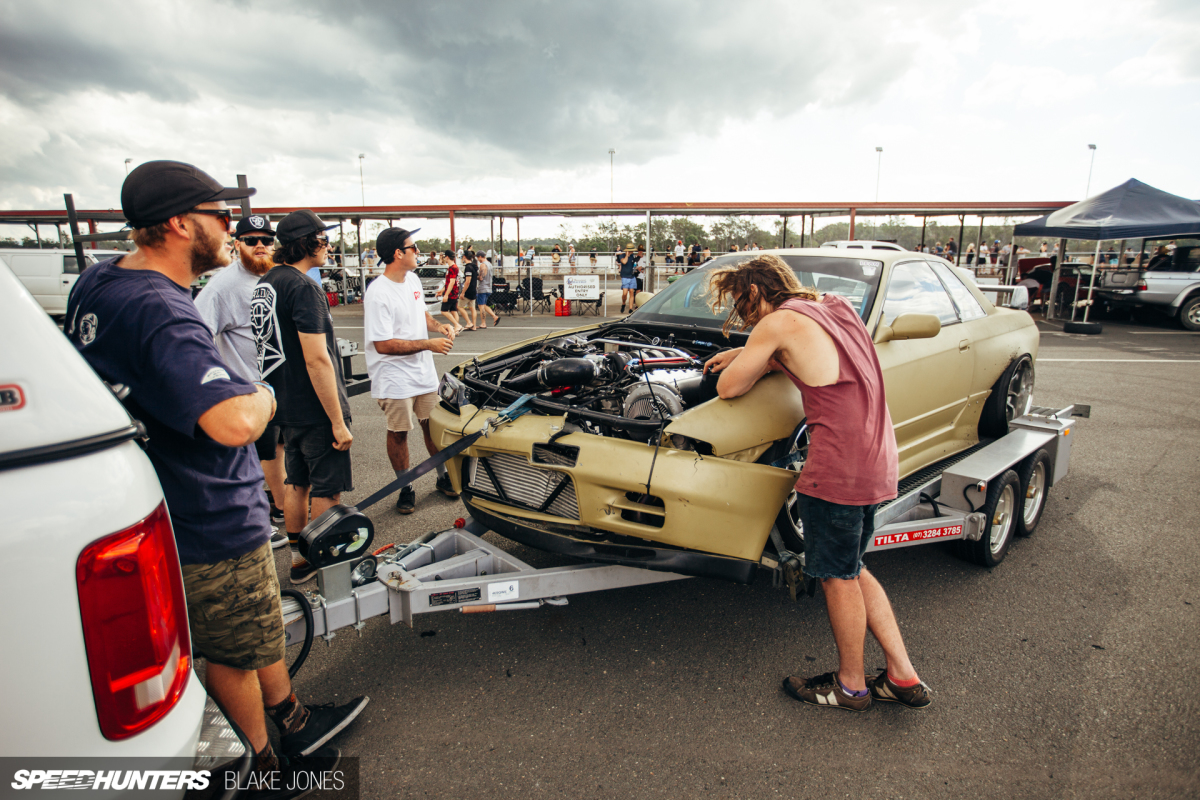 Unfortunately, the Skyline fell victim to an unlucky collision out on track, leaving the front bar in a sorry state, but more importantly the custom intercooler was irreparable. After months of hard work, the owner's frustration was palpable.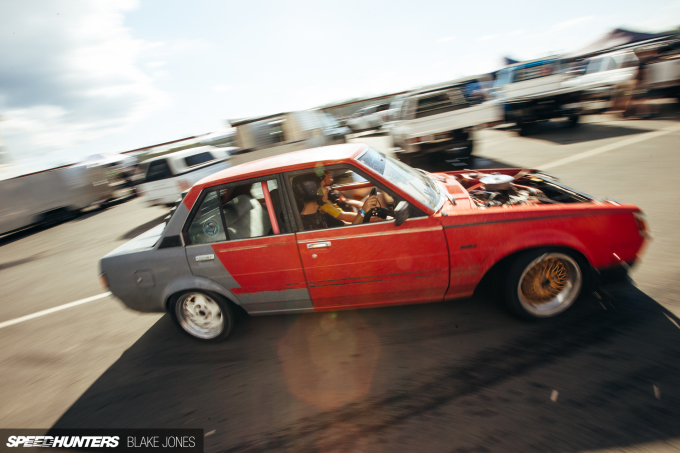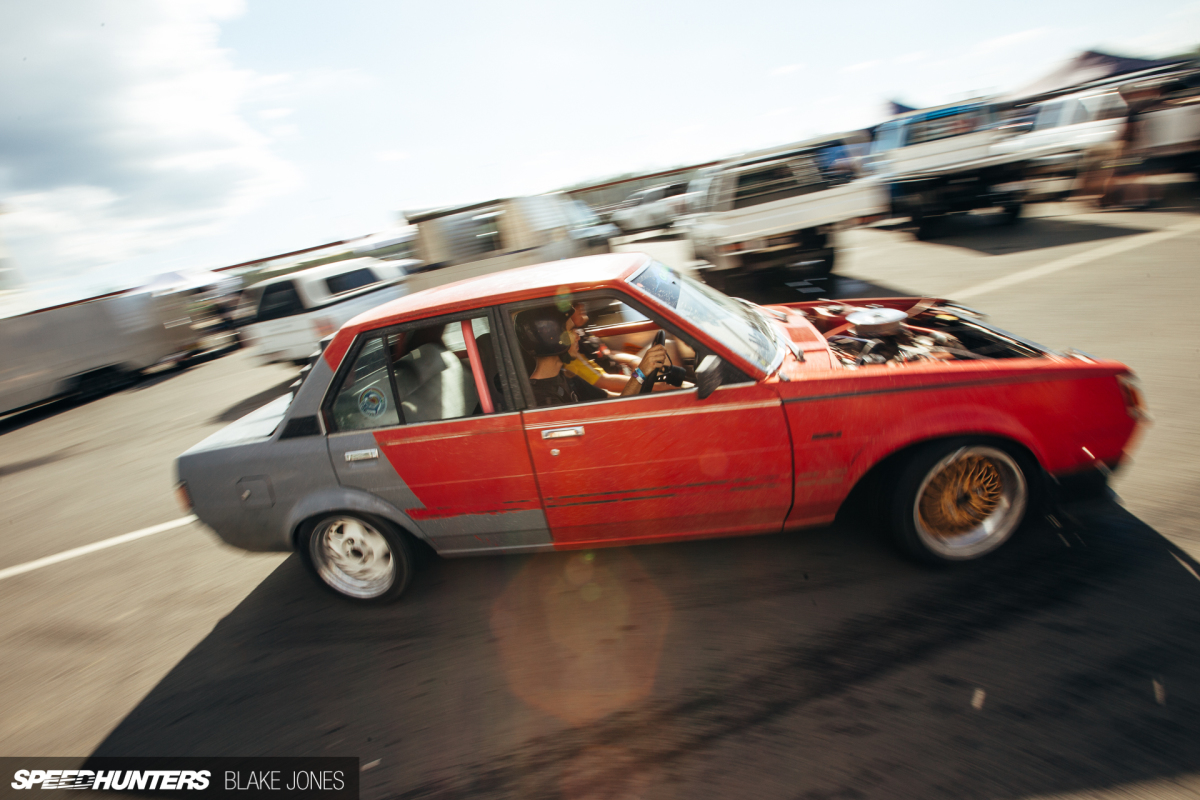 As a contrast to the comprehensiveness of the R32 above, here we have what I consider to be the most characterful car in the day: this rough-looking E70 Corolla.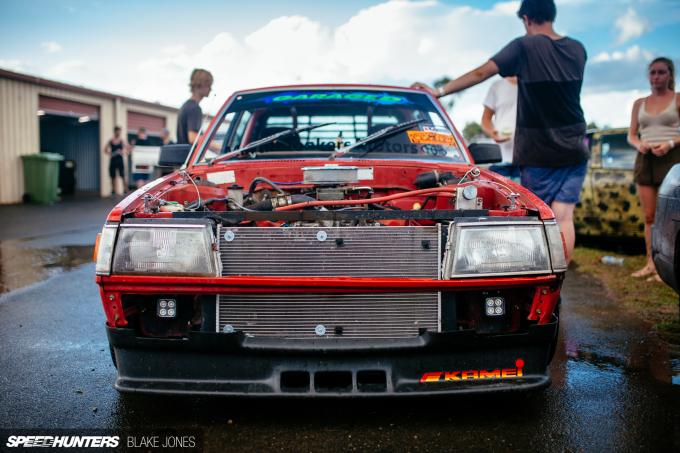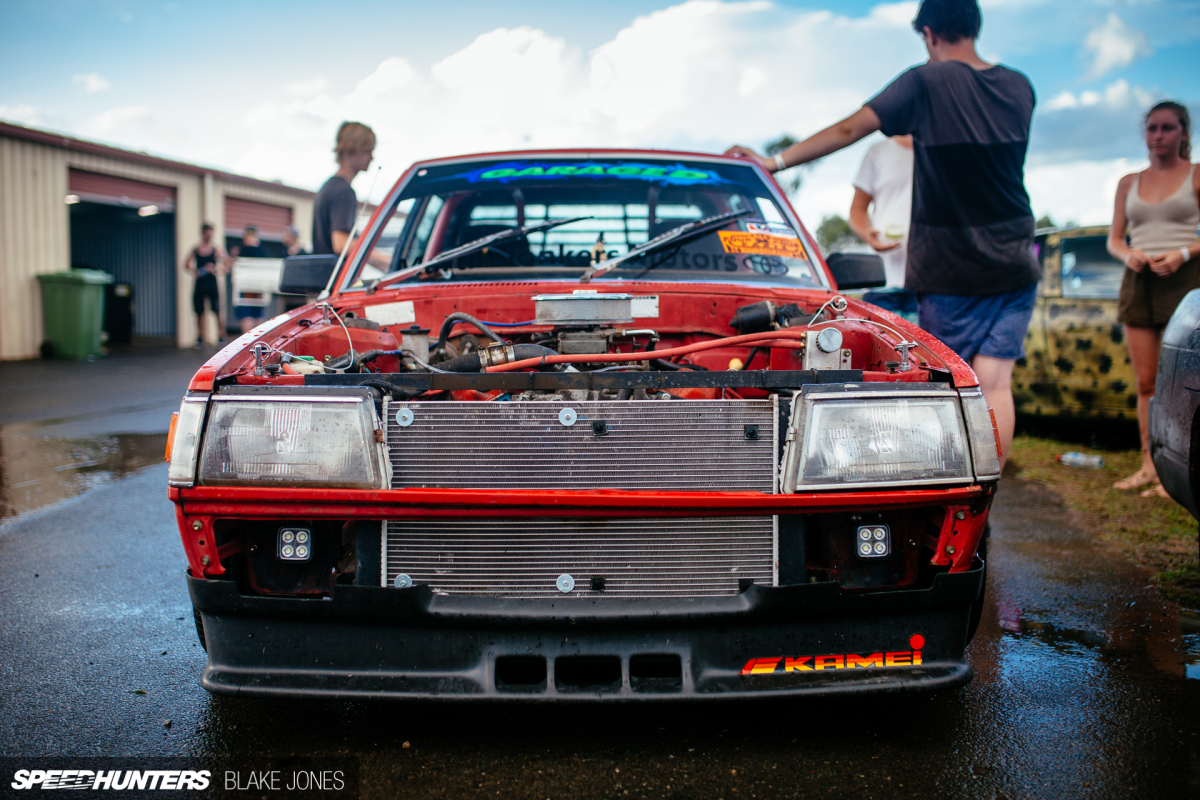 After buying the car for $400 and stripping out and selling the interior, the owner had already made a profit. This is as close as you'll ever get to a no-budget drift build!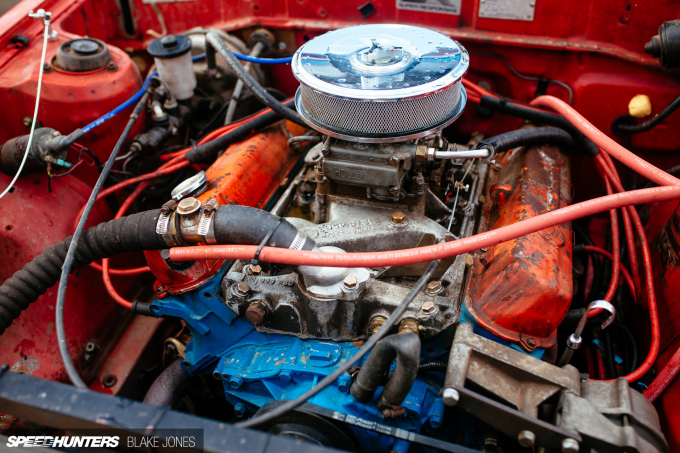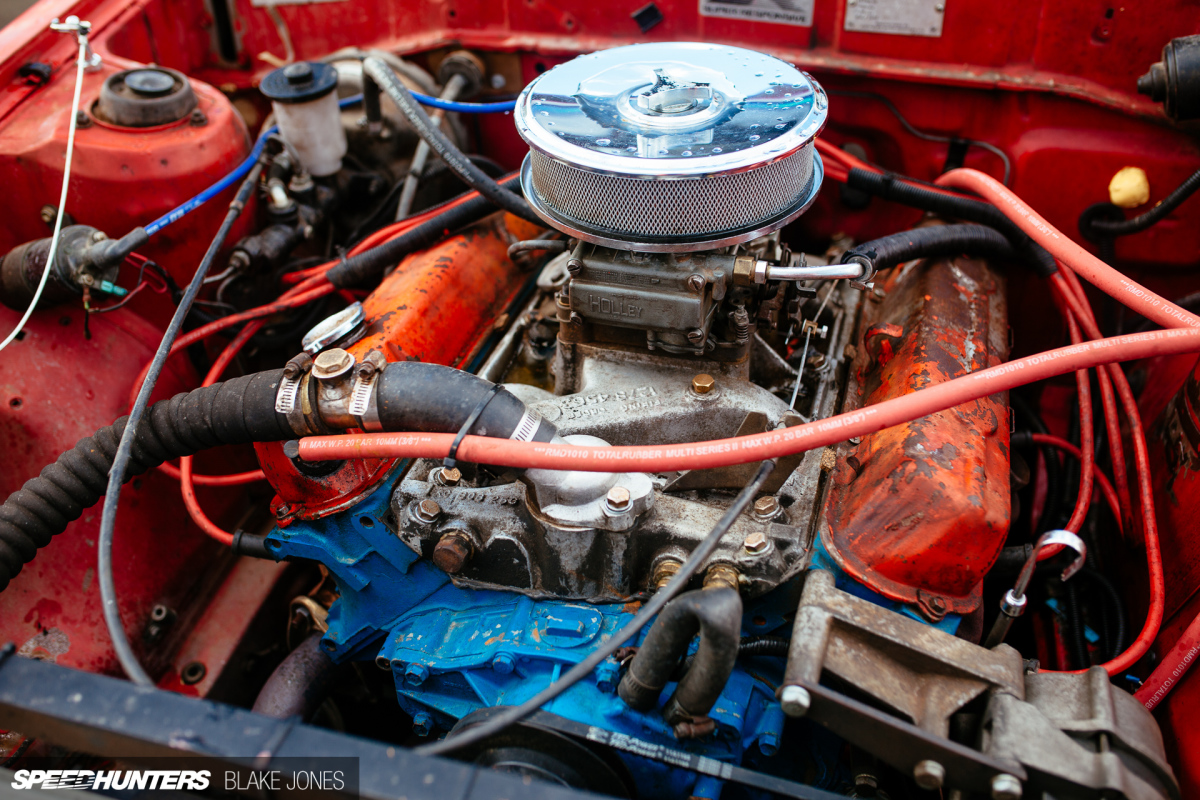 For motive force, a well-used Holden 308 V8 and matching 4-speed were sourced and mounted with some ingenuity, including routing the right-side headers to the front of the engine and around in order to clear the steering column. Apparently it's reliable as hell and has more than enough power to keep the Corolla sliding, so there's no real reason to open the engine up and tinker. If it ain't broke…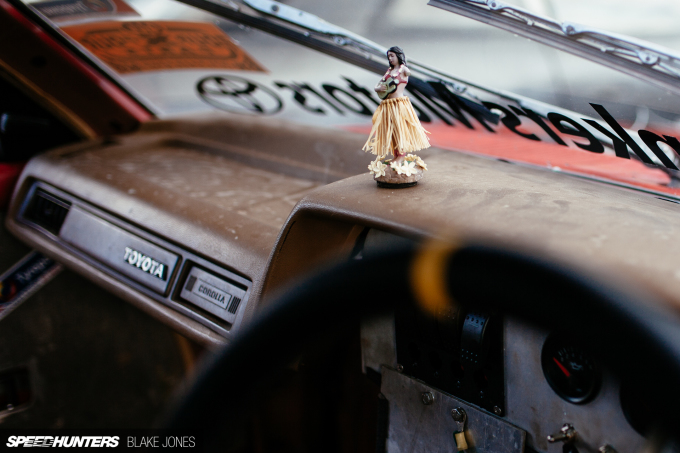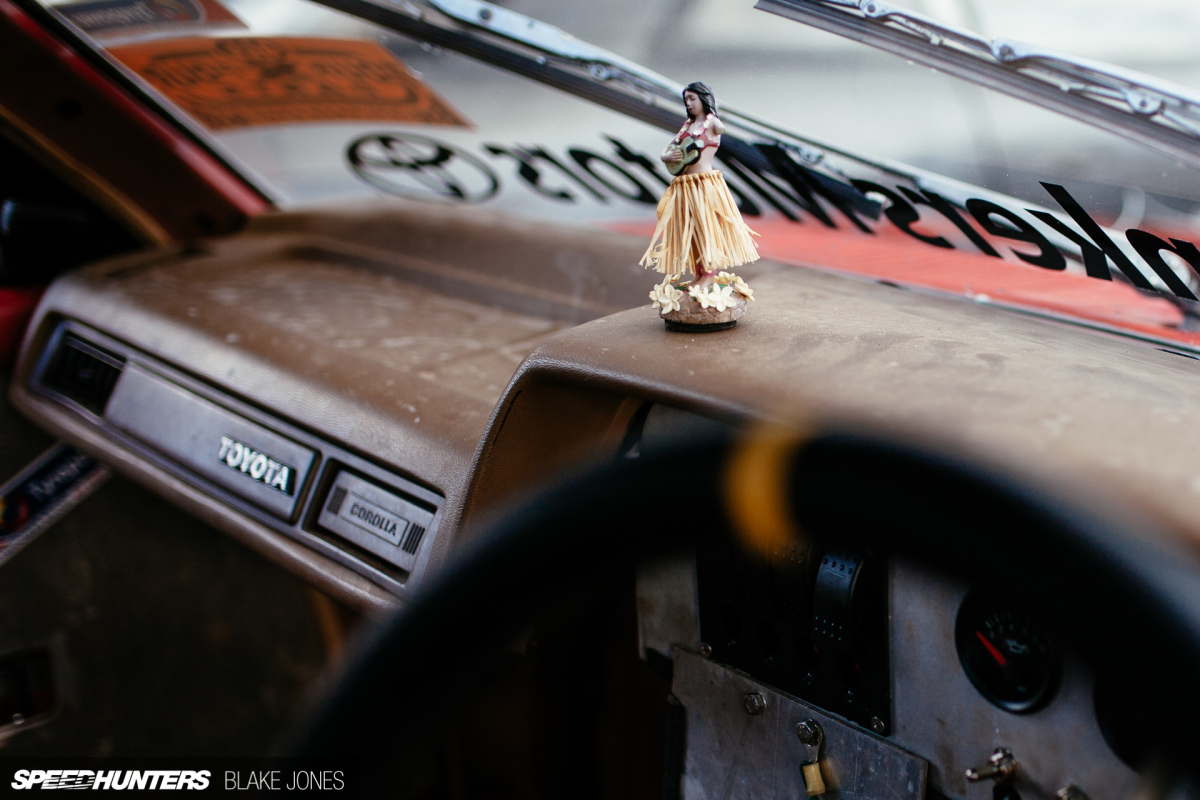 The inside was all function with the notable exception of this hula girl missing her right arm (drifting accident, I suppose).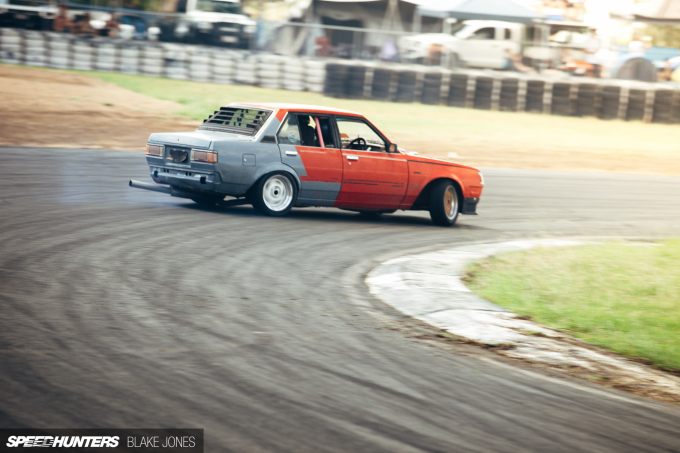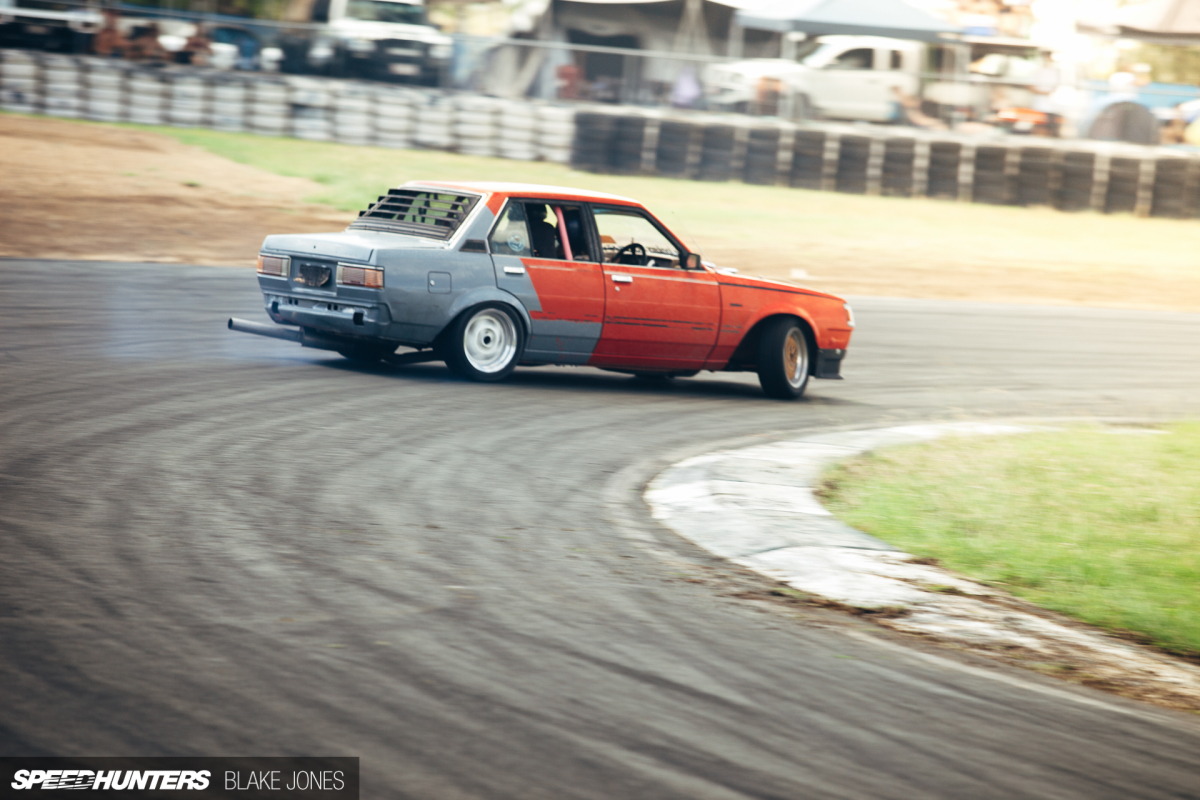 This was exactly the kind of car I'd hoped to find at the QR Autumn Drift Matsuri – full of personality and backyard ingenuity.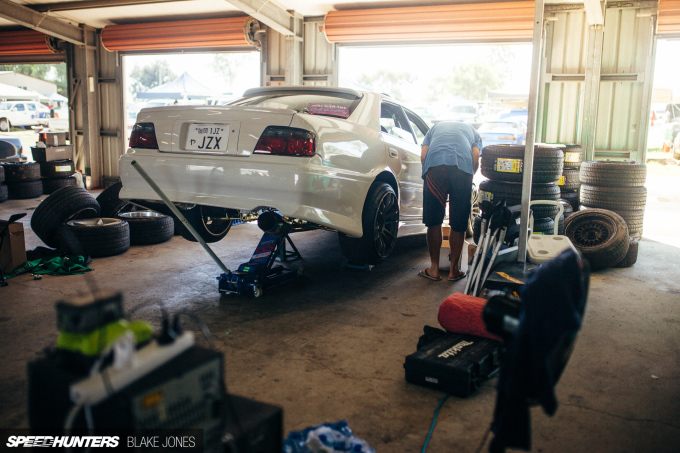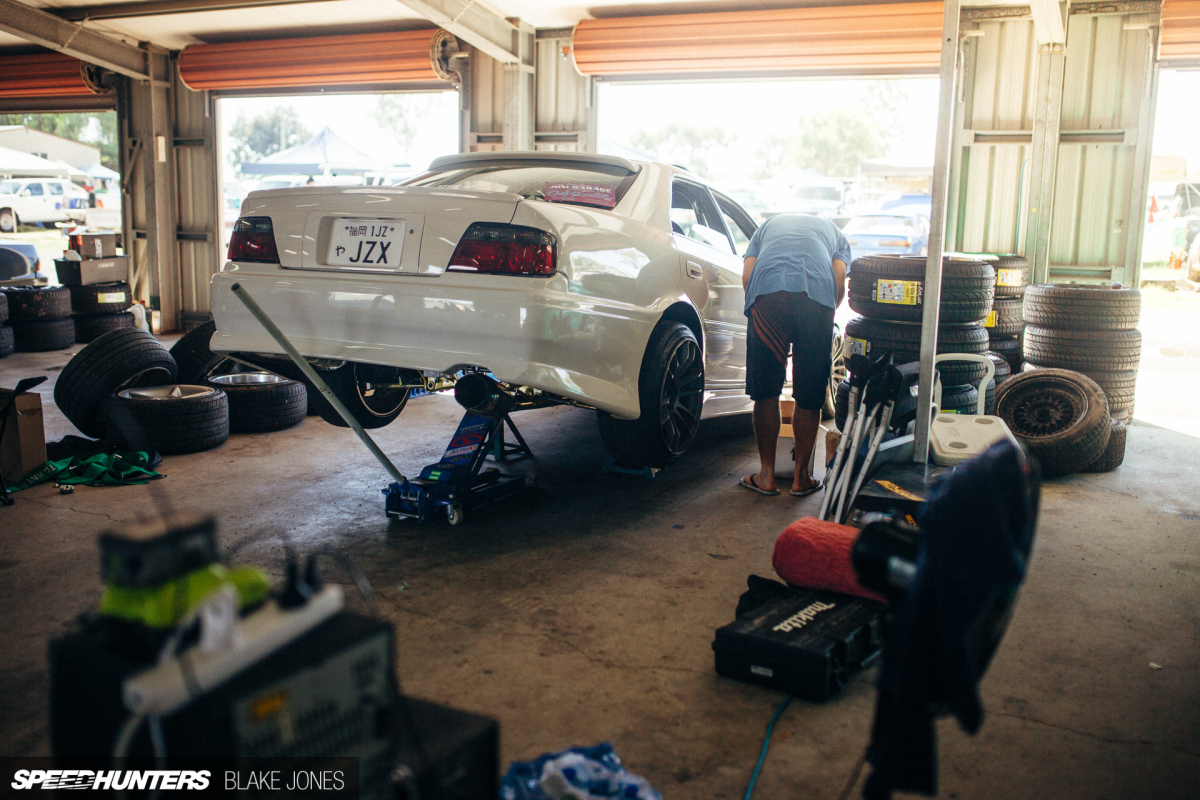 An honourable non-Nissan mention has to go to this JZX Chaser that was not only immaculately prepared, but pulling speed and angles up there with the best of them. It was a car I'd been intending to take a much closer look at, but unfortunately a miss in the engine meant it spent more time in the pits than the owner would have liked. I'll definitely be hunting the owner down for a ride next time!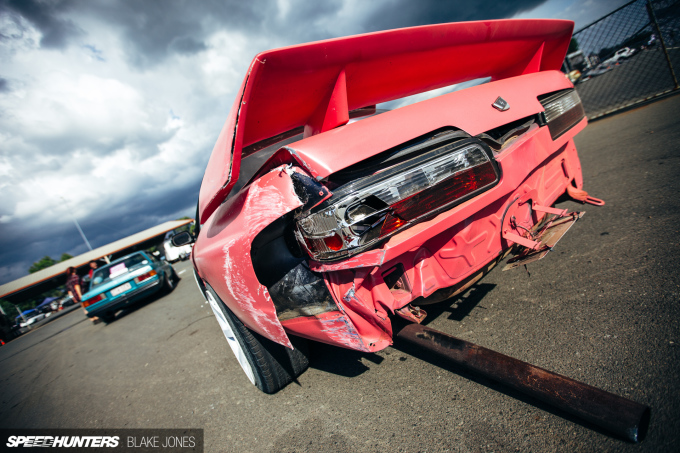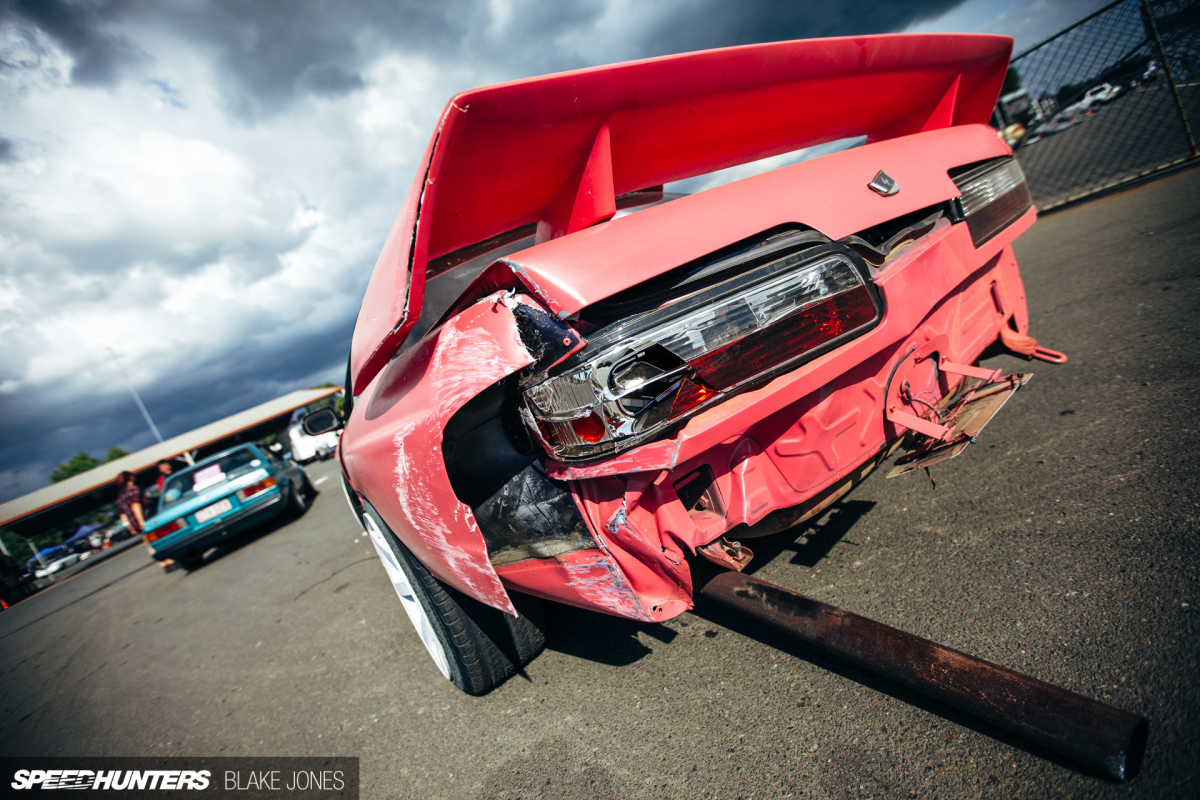 For a first taste of drifting in Australia, it's hard to beat a QR Matsuri. For this writer, it's yet another feather in the cap of experiencing the many interpretations of this thing we call car culture. Apparently the spring event is even bigger and better, so if you want to get your head wet like me, put it in the diary!
Blake Jones
Instagram: blaketjones
blake@speedhunters.com
Cutting Room Floor