Rise & Shine
If there's one problem about attending the many great morning car meets held in cities across the world these days, it has to be the difficulty of getting up early enough in time to get out and enjoy it.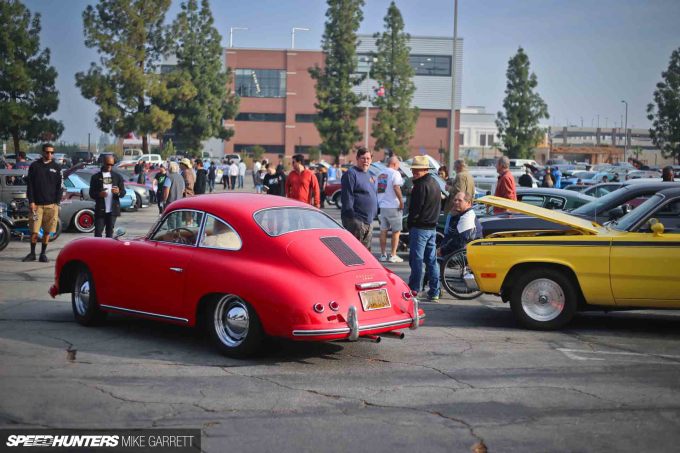 There's no getting around it. For many people, waking up at 6:00am on a Saturday or Sunday to check out some cars is a tough task – particularly if it follows an adventurous night out with friends. But in the end it's all worth it.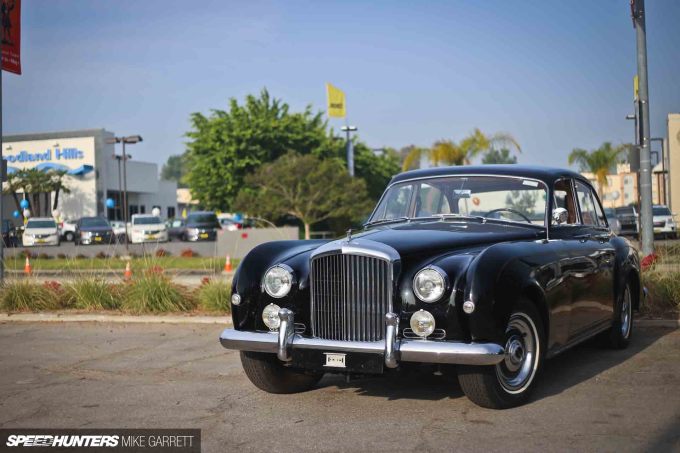 I spent this past weekend in Los Angeles doing some Speedhunting, and also taking in a marathon concert by Bruce Springsteen and the E Street Band at the LA Sports Arena.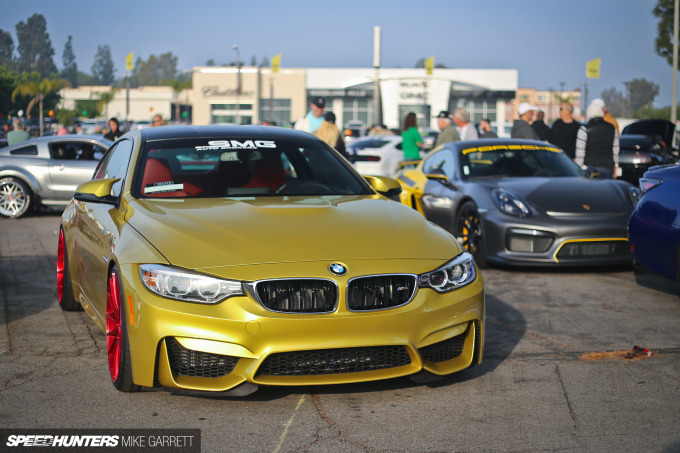 And with my ears still ringing from close to four hours of rock 'n roll and just a few hours of sleep under my belt, I decided to wake up early the following morning and head to one of Southern California's great morning car gatherings: Supercar Sunday in Woodland Hills.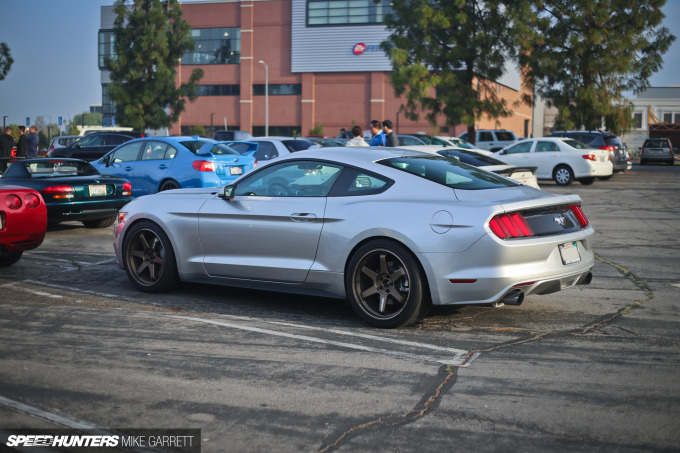 With a quick shot of caffeine in my system, I jumped in Project EcoBoost and made my way up the 101 to the Westfield Topanga shopping mall, where for years, hundreds of exotic, classic and modified cars gather every Sunday morning.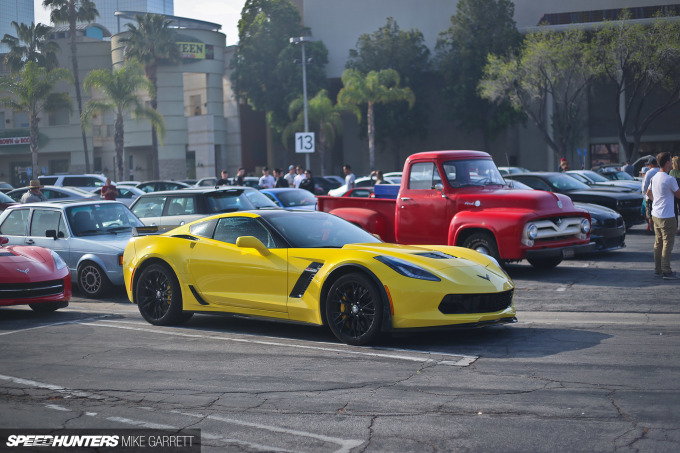 The turnout didn't disappoint, with an eclectic mix of everything from vintage hot rods to brand new supercars, plus a lot of oddball stuff which really piqued my interest. Let's take a quick look shall we?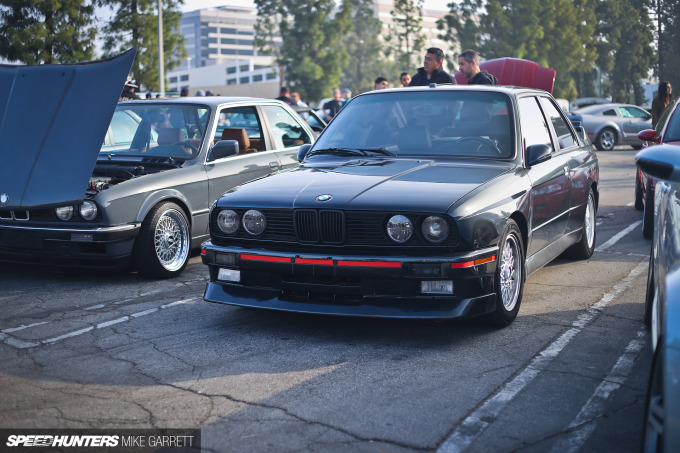 Even with the countless Cars & Coffee-type events I've attended over the years, the sheer variety you find at these meets never gets any less impressive. There aren't many other places where you can look one way and see a beautiful, all-original E30 M3…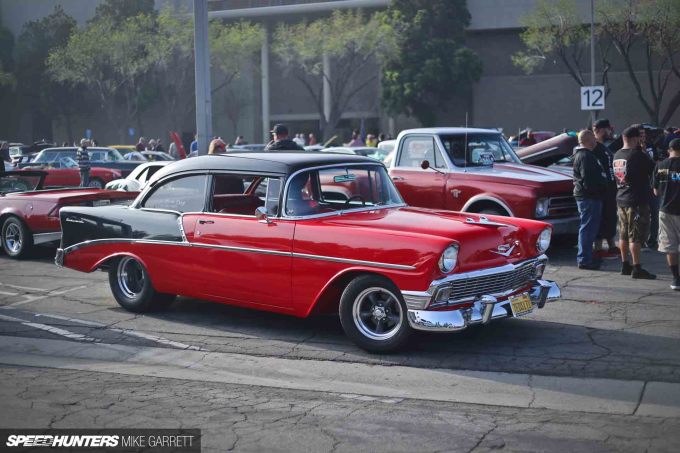 Then glance in another direction and see a gnarly-looking '56 Chevy laden with chrome and packing some big fat meats out back.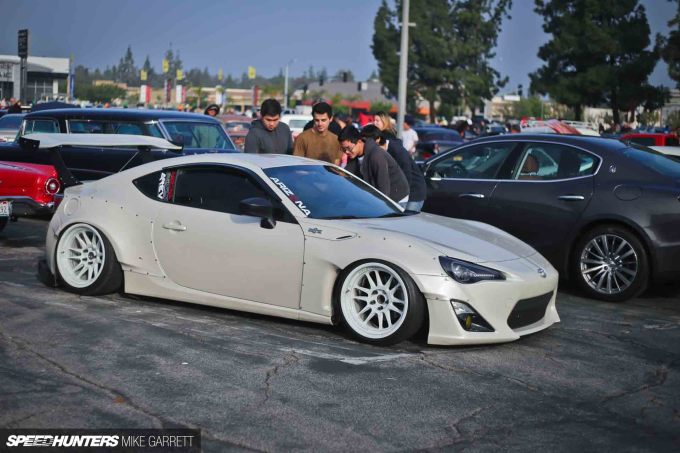 And directly across from that? A Rocket Bunny-equipped FR-S sitting just millimeters off the ground. No matter your tastes, there's always something to see around here.
Homebuilt Hot Rods & Rarities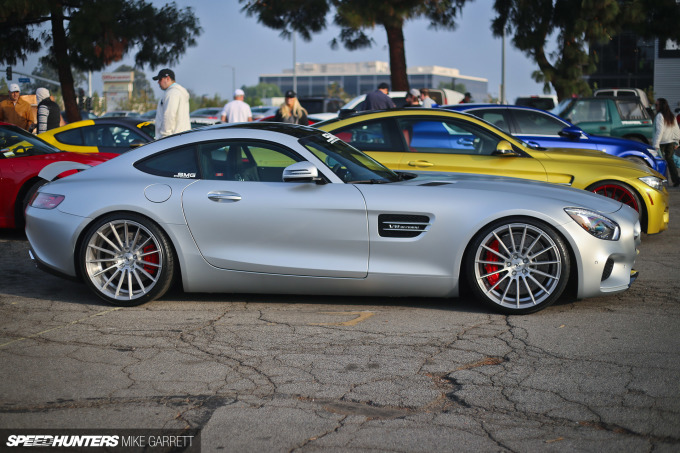 Some people head out to events like Supercar Sunday to see new vehicles like this tastefully modified Mercedes AMG GT, and while I dig seeing the newer stuff, I always find myself drawn to the more obscure cars.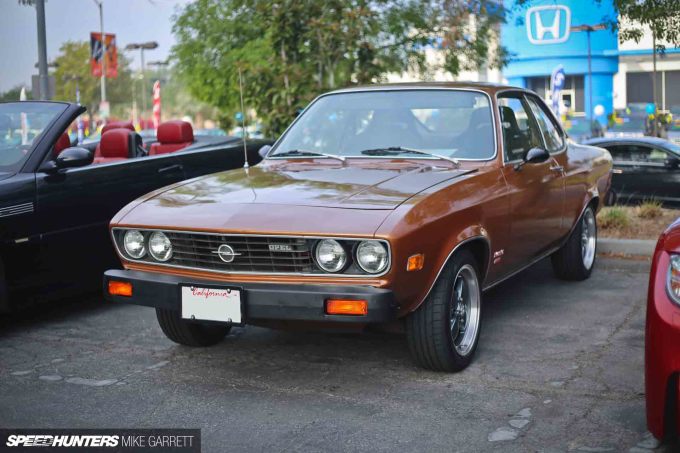 And how's this for obscure? It's an Opel Manta – a car which is a huge rarity even in the automotive paradise that is LA. Nice touch with the Libre style four-spoke wheels too.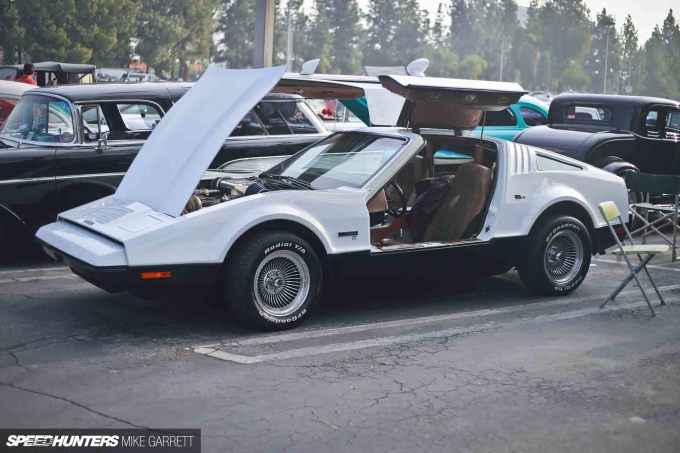 Perhaps even rarer, here we have a Bricklin SV-1 complete with gull-wing doors and 351 Ford V8 tucked beneath its fiberglass bodywork.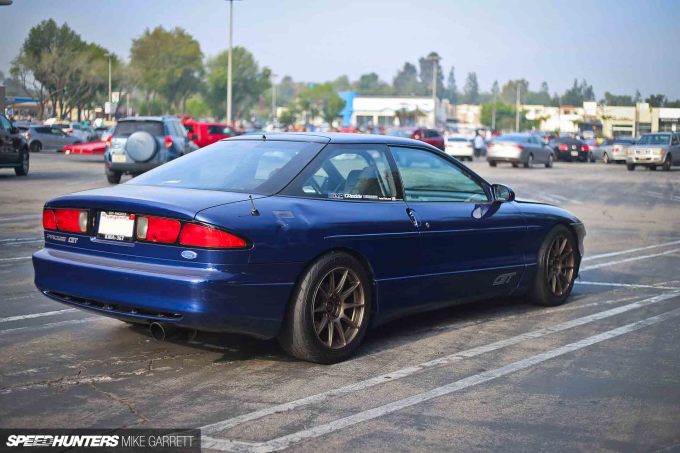 And here's one of those cool, somewhat overlooked cars from the '90s – a Ford Probe GT. With its roll bar and stripped interior, this one looks like it's seen plenty of track use in its time.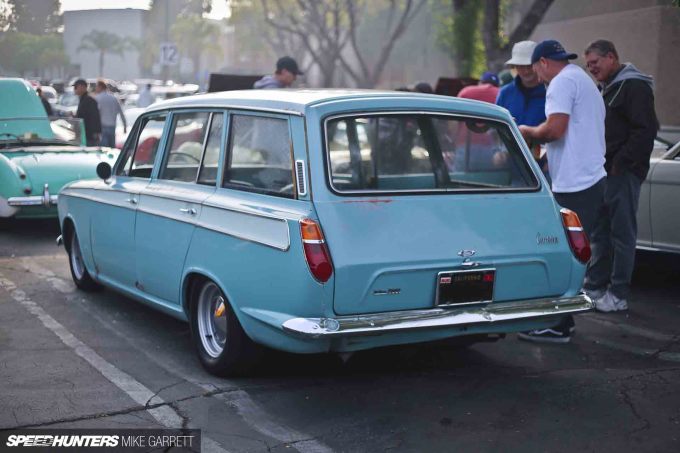 One of the great things about events like Supercar Sunday is that you don't need to have a fast or expensive car to enjoy the meet. This humble little Cortina wagon was getting plenty of love.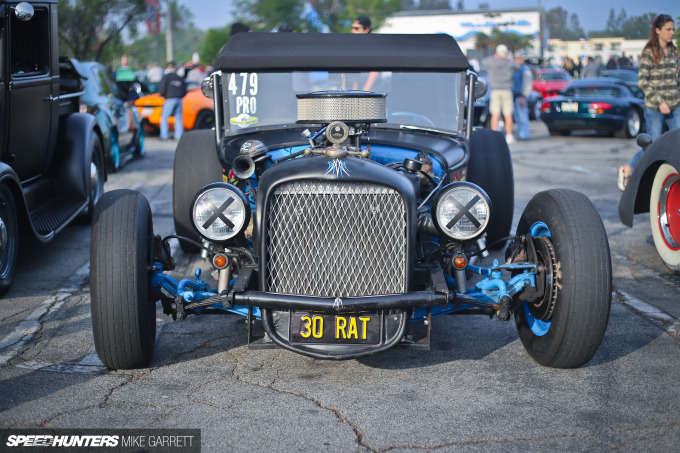 The homebuilt machines were also receiving a lot of attention – this rat rod with a bit of circle track influence included.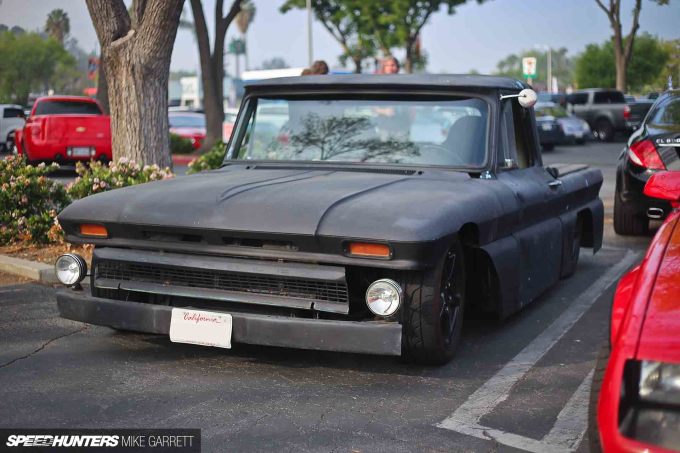 Does something look odd about this old Chevy pickup? I don't think it'll be too hard to see.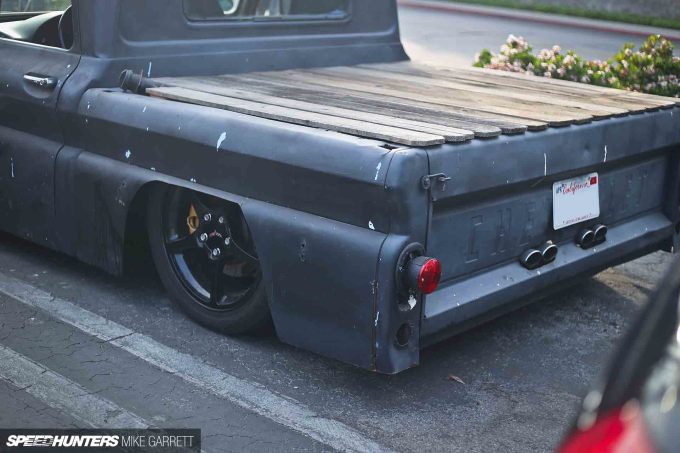 Yep, it's actually a truck body that's been dropped over a complete C5 Corvette chassis. The conversion goes right down the interior, wheels and even the 'Vette tailpipes.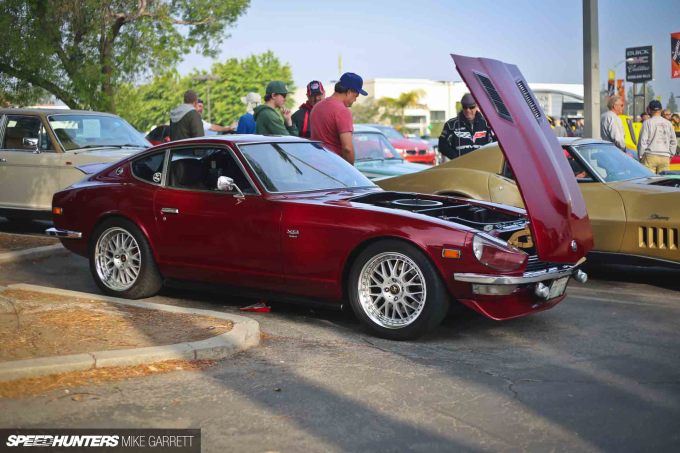 A little more polished was this '71 Datsun 240Z, which from a distance looked like your typical restomod.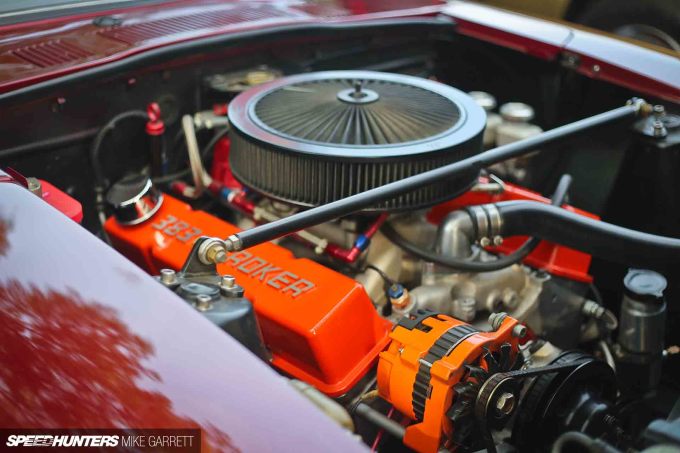 But closer inspection revealed that a carbureted small-block Chevy stroker motor was now occupying the space where an L24 would have originally sat.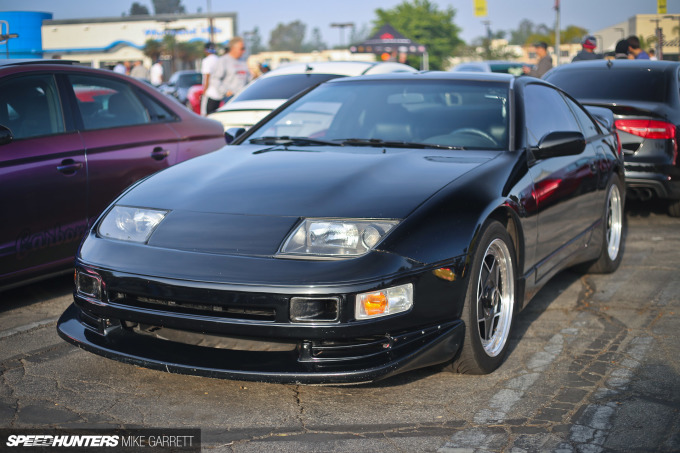 Here's one more from the Fairlady Z family – an ultra-clean Z32 300ZX in all of its 1990s glory. I appreciate these things a little bit more every time I see one.
Kustom To JDM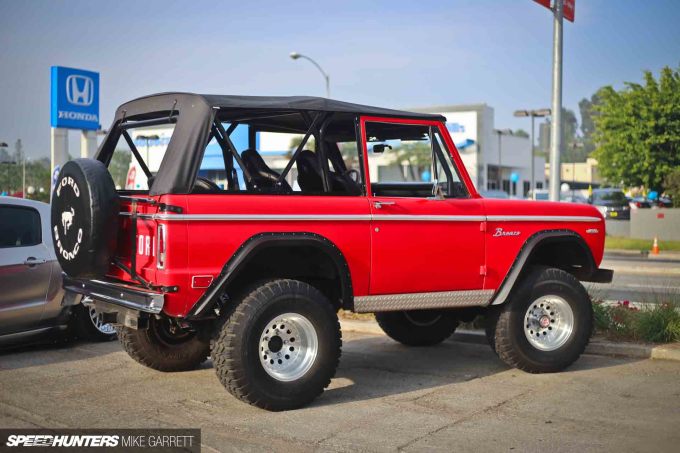 When it comes to adventuring around SoCal on a beautiful spring weekend, you could do a lot worse than a bright red first generation Ford Bronco. It's amazing just how popular these things have gotten in the last few years.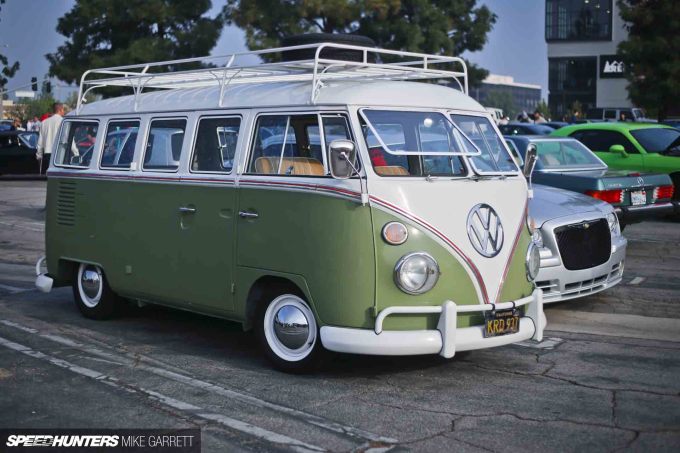 The same can be said for this beautifully restored VW Bus – a German-made vehicle that's also quintessentially 'California'.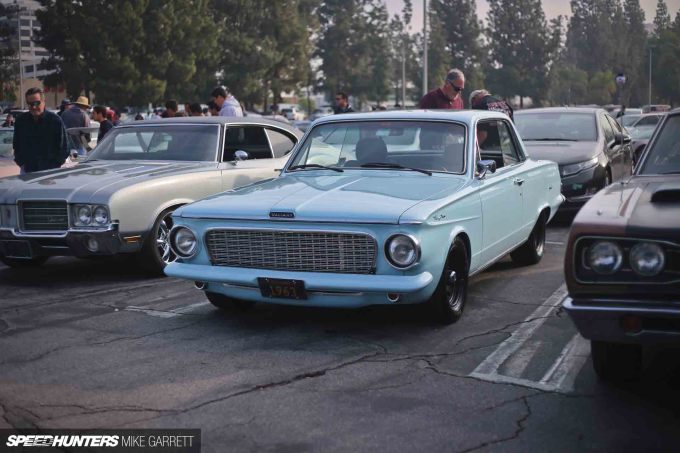 There were a handful of vintage Mopars that came out for Sunday's meet, including this cool little '63 Plymouth Valiant. Always nice to see some love for the early A-Body cars.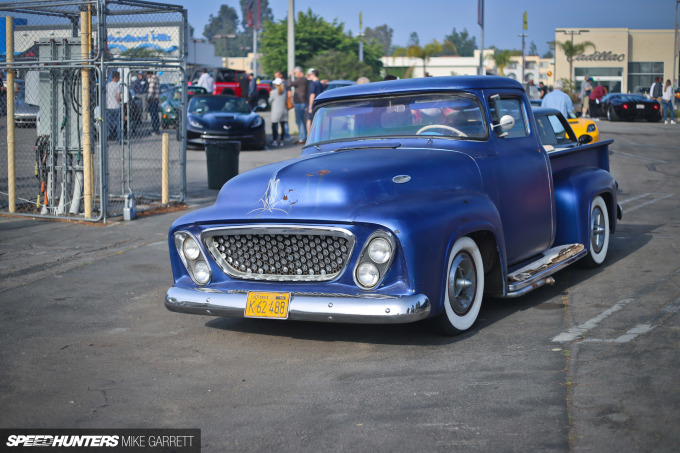 I'm not entirely sure on the history behind this customzied Ford pickup, but it looked like a time capsule that hadn't been touched since some time in the late '50s or early '60s.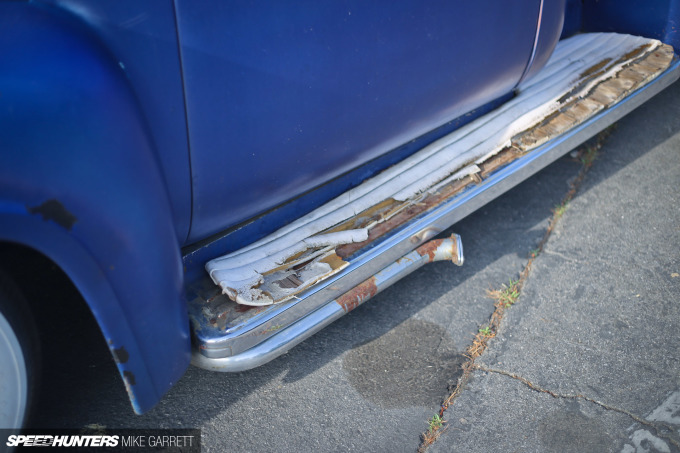 While some might like to repair the scars that time has left on the truck, I feel it's pretty damn cool as is.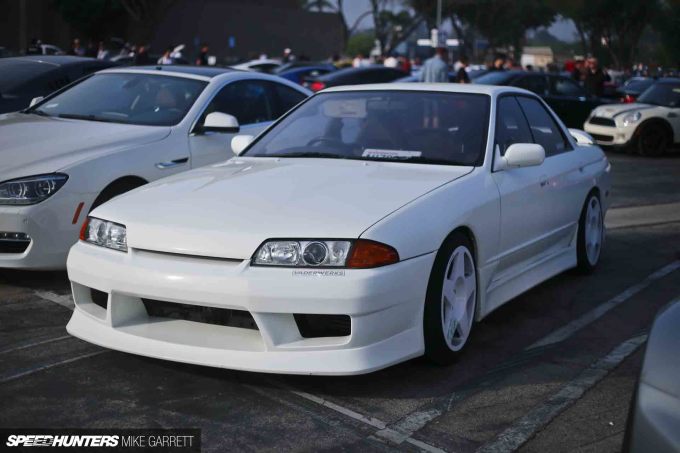 Now that it's relatively easy to get early '90s Nissan Skylines onto US shores, I think we'll be seeing a lot more examples like this four-door R32 which was sitting on color-matched Fifteen52 Tarmac wheels.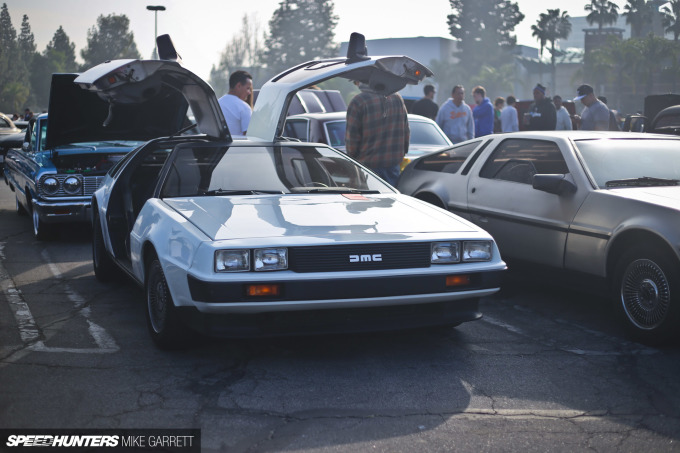 It's always strange to see a DeLorean DMC-12 in anything but bare stainless, but this white example looked pretty cool, especially with its dropped ride height.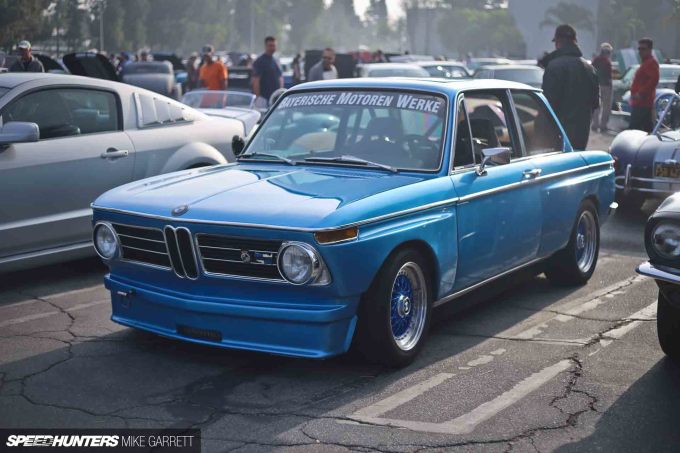 Given that we feature so many cars from Southern California here on Speedhunters, it's not uncommon at all to spot familiar machines at events like Supercar Sunday. Here we have Norm Manchen's BMW 2002, as featured last year.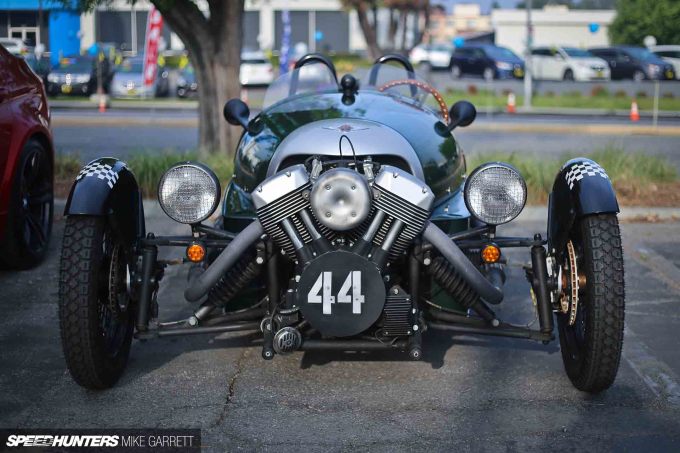 How can you not a get a big smile on your face in the presence of a Morgan 3 Wheeler? This was one of a couple examples I spotted at Sunday morning's event.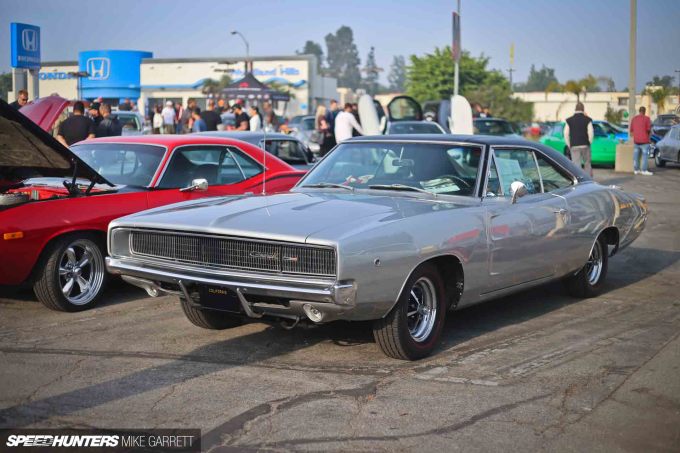 After spending some time walking around and checking out the machinery at Supercar Sunday, I knew I was completely justified in my choice to wake up early and drive out to Woodland Hills after a night of rocking with The Boss.
It's just another fine weekend in LA…
Mike Garrett
Instagram: japanifornia_media
mike@speedhunters.com