Among my selection of car spotlights from this year's March Meet at Famoso Raceway I actually chose two different 1964 Ford Falcons.
It's not that I have a particular favoritism toward the Falcon, it just so happens that two of the coolest cars I found were built from Ford's popular 1960s compact.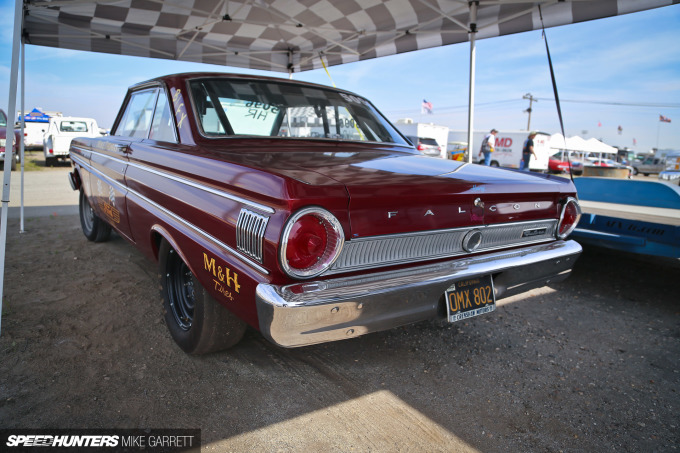 One is the 427-powered Sprint drop-top that we saw last week. The other is this lovely little Futura hardtop B/FX racer that's owned and driven by Mike Thomas.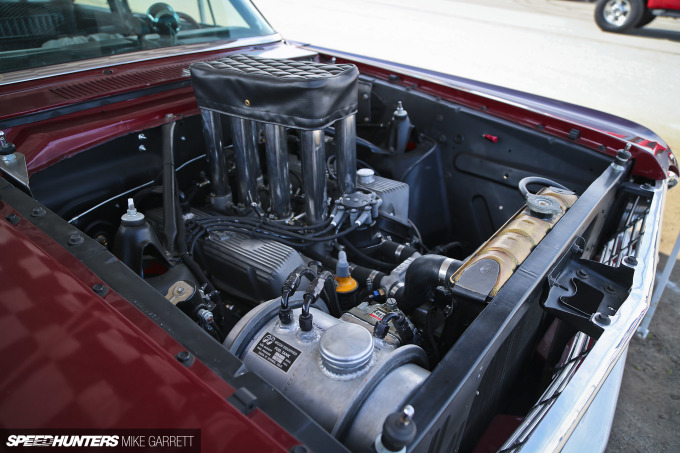 While this car doesn't have the massive big block that the other the Falcon packs under its hood, it does have a fuel injected Ford small-block that is just as cool as the 427. Because how can you not like tall velocity stacks?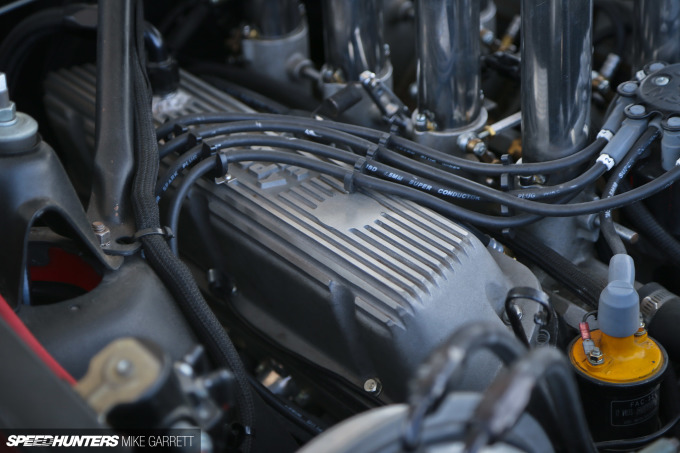 Aside from the sexy fuel injection setup, there are cool touches in engine bay too, like the aluminum Moon tank and retro Holman Moody small-block valve covers.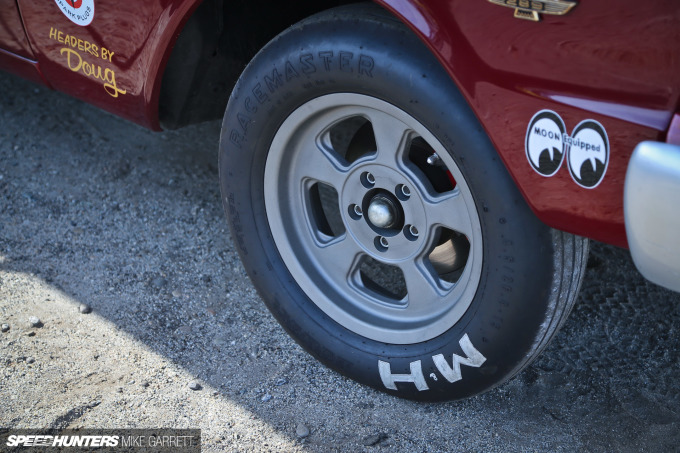 And although this is a tribute build rather than an original 1960s race car, it's hard to tell by looking at it, such is the accuracy of the details. From the lightweight skinny mags up front…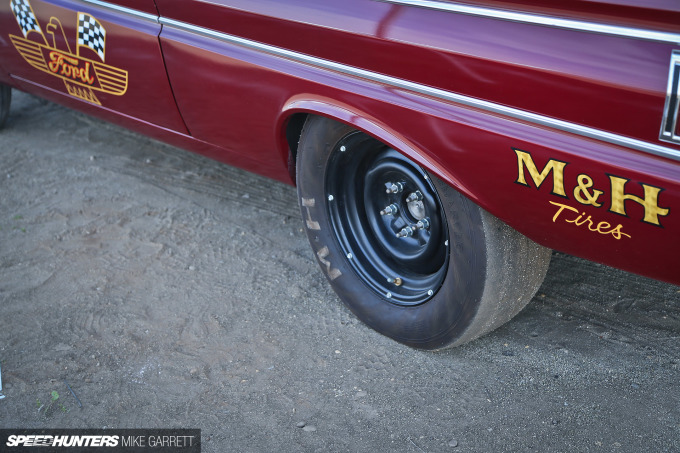 To the black steel wheels in the rear, which are naturally wrapped in a pair of sticky M&H drag slicks.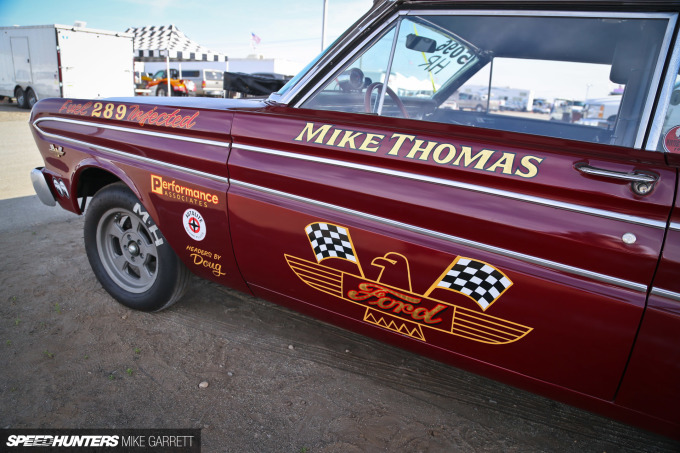 The paintwork and gold leaf lettering are also perfectly executed, bringing to mind so many of the great A/FX and B/FX racers that battled on the drag strips of California during the mid '60s.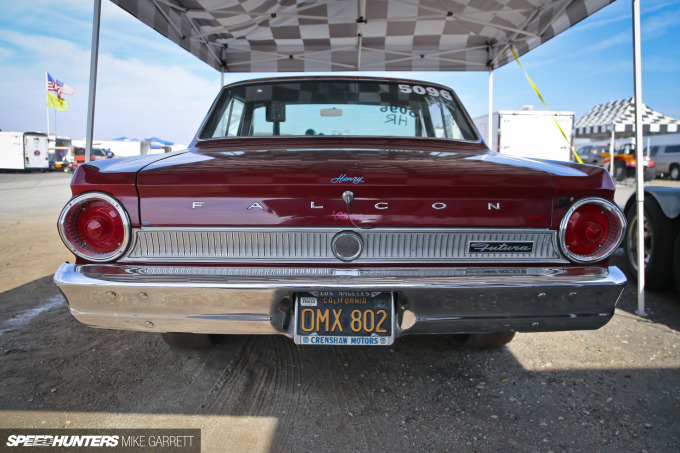 And speaking of the '60s, check out the other cool details like the 1964 California registration stickers on black plates and the 'Crenshaw Motors' license plate frame for more throwback coolness.
Hats off to Mike for building a perfect vintage drag machine that runs as hard as it looks.
Mike Garrett
Instagram: japanifornia_media
mike@speedhunters.com