Dream Car
As kids, we all have our dream cars. For me, growing up in the '90s it was the Ferrari F40 – and it still is. For many people, myself included, dream cars are just that – a dream; but for others, they're something that simply must be owned in their lifetime.
Unlike his friends who dreamed of unobtainable supercars, George Jackson went a different route. He wanted something that no one else had, and after laying eyes on a certain truck from Fast & Furious, he instantly knew he wanted to purchase it.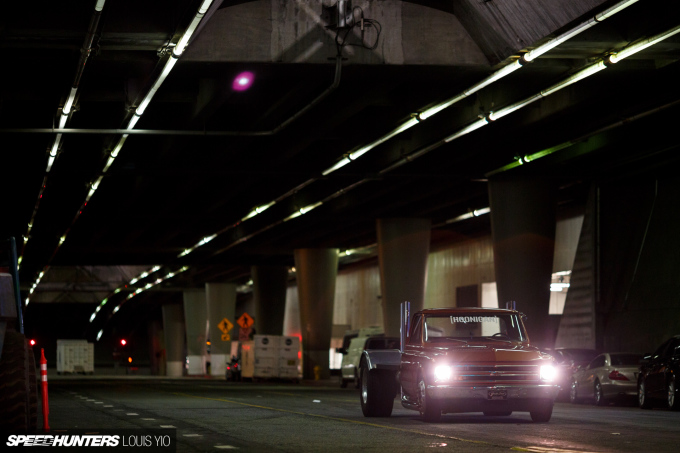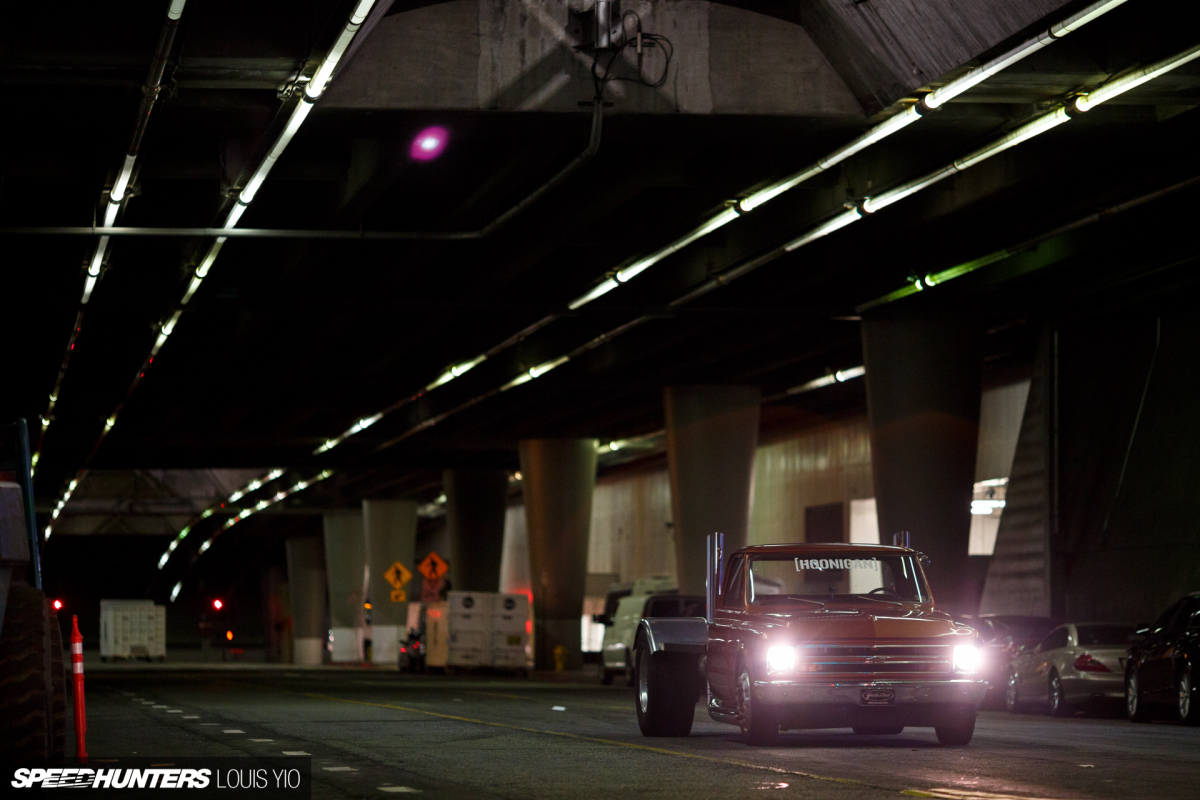 'Wait, this 1967 Chevrolet C10 was in the fourth installment of the Fast & Furious franchise?' I hear you ask. Why yes, yes it was… Take a look here (warning: potato quality) for a little reminder of the Chevy's five minutes of fame with Han (Sung Kang) on Hollywood's big screen.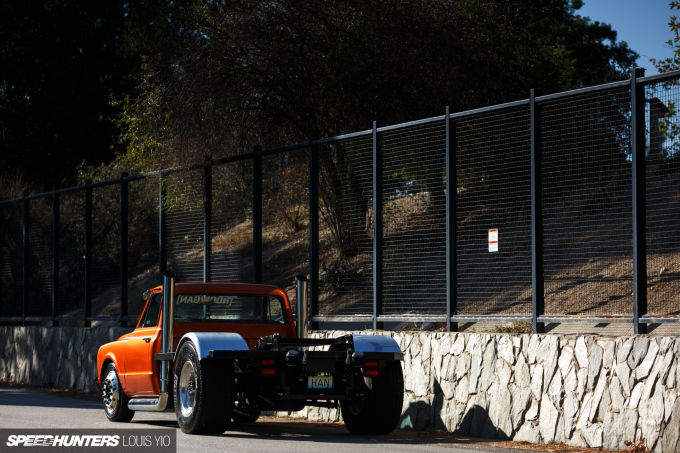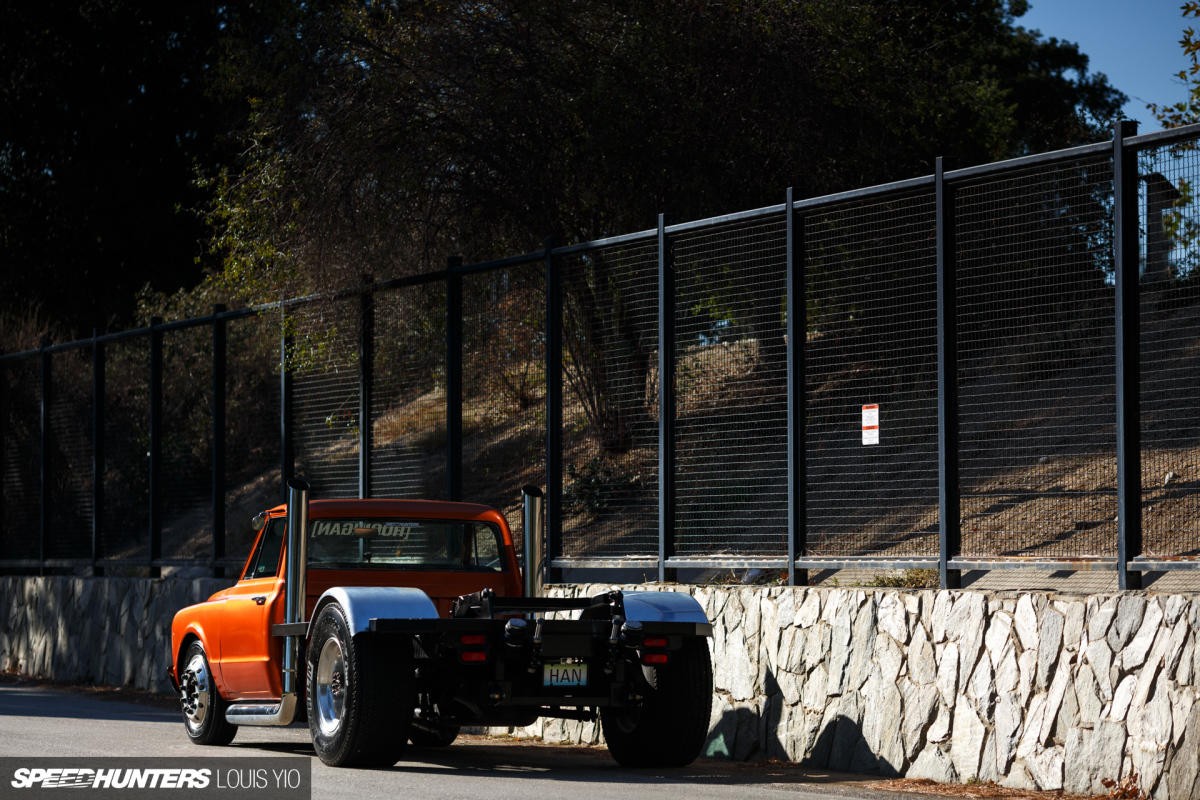 You might be wondering why anyone would want to purchase a creation like this, but George wasn't looking for the fastest car. He simply wanted something fun that he could enjoy.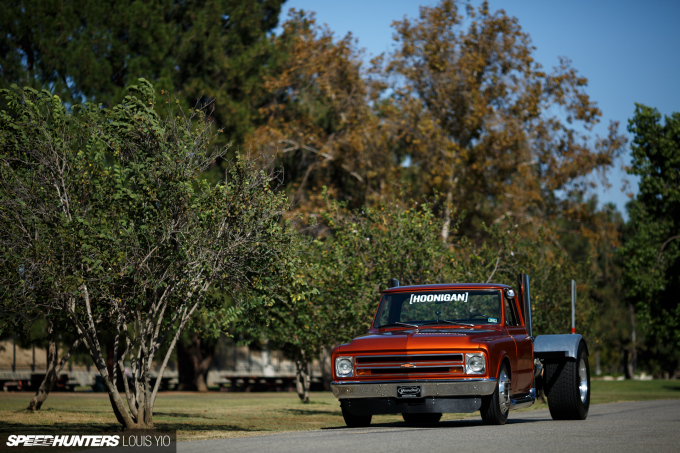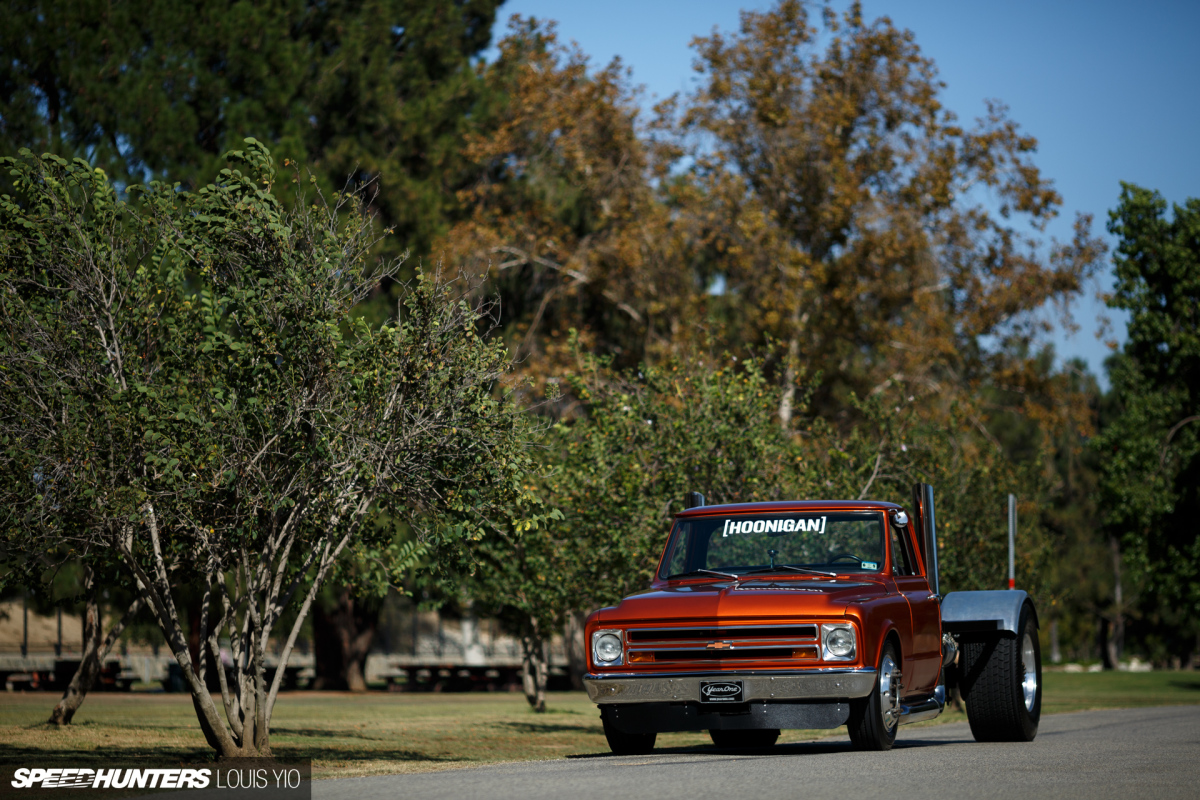 He found the C10 in 2012 in Texas, and saw it as a prime opportunity to pick it up for some proper hooning.
Fun Is Had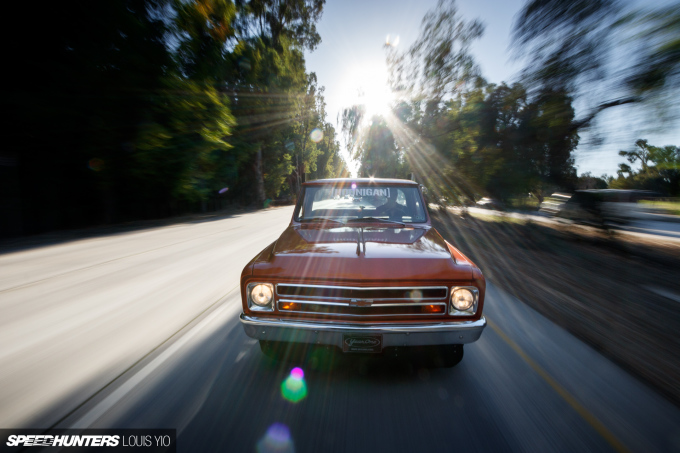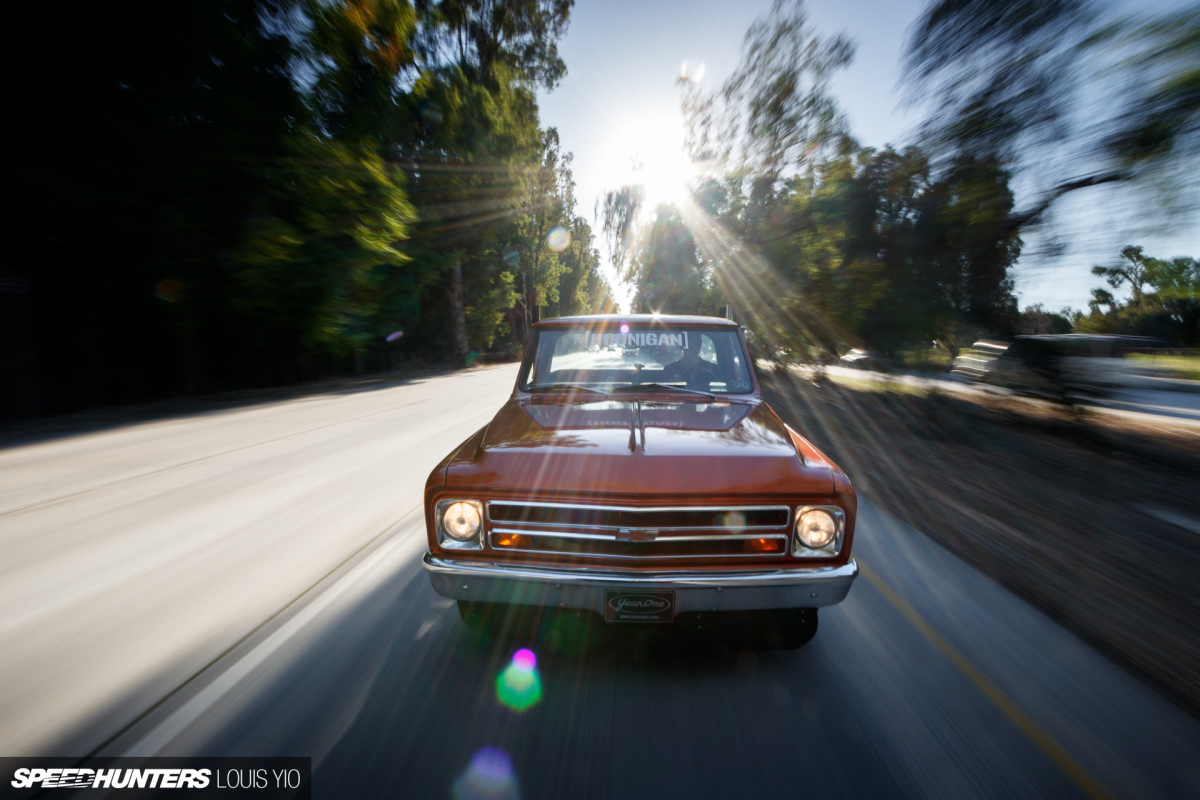 George works as a stuntman, so one would probably assume that he'd be wanting to drive something a little sportier than the truck. But he chose the Chevy not only because it was unique, but because he knew he'd enjoy it, and he could share it with others too.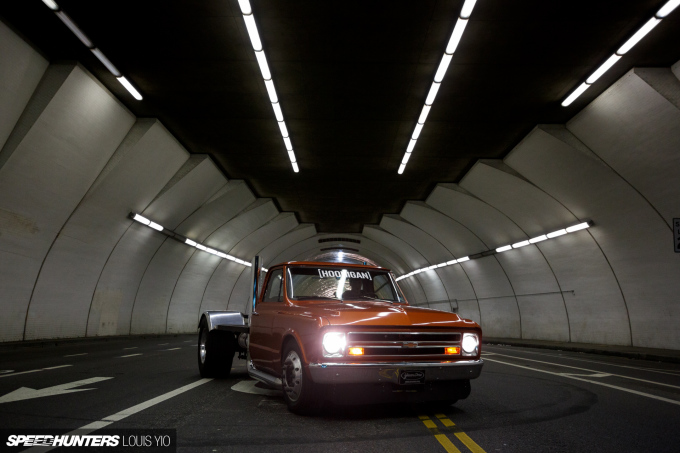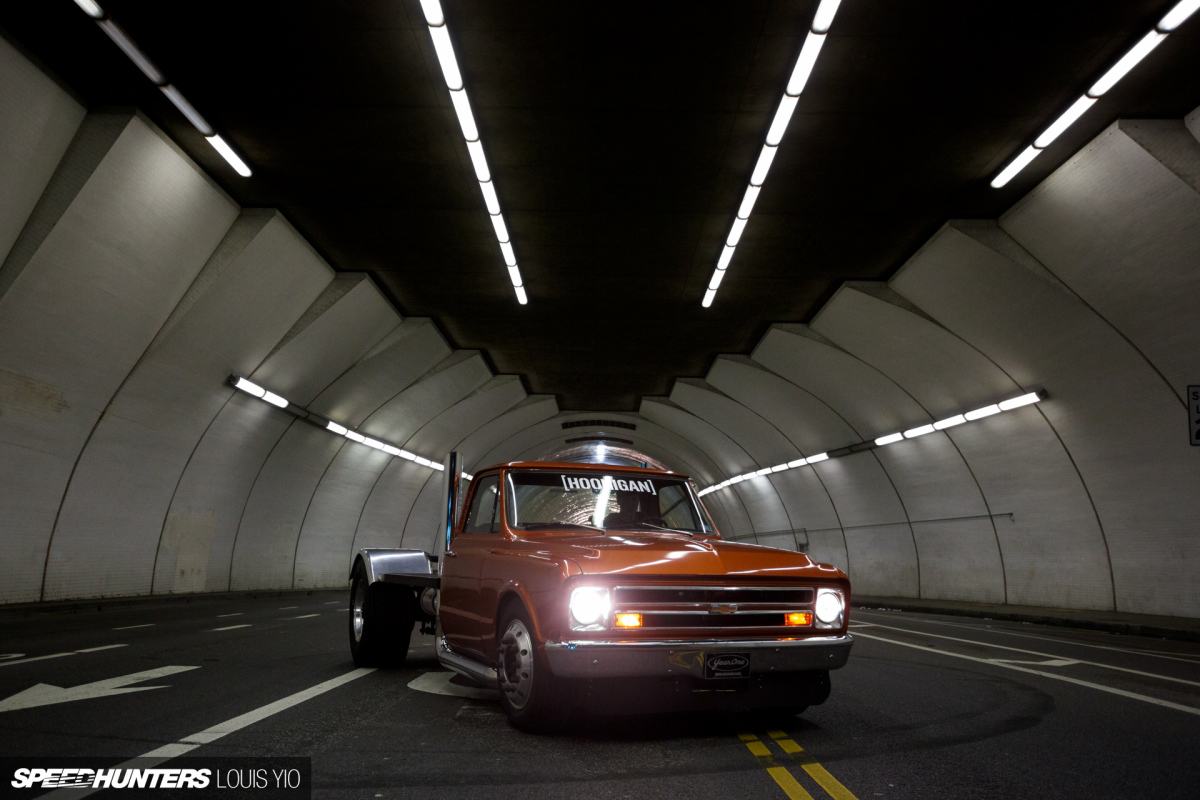 From young kids to adults, many people recognize the truck, or at least acknowledge that it's one bad-ass piece of machinery. And that's why George loves it when people approach him and ask to check it out closer.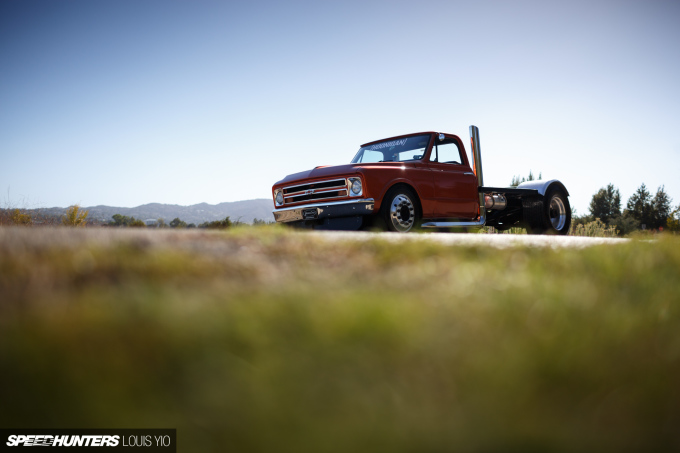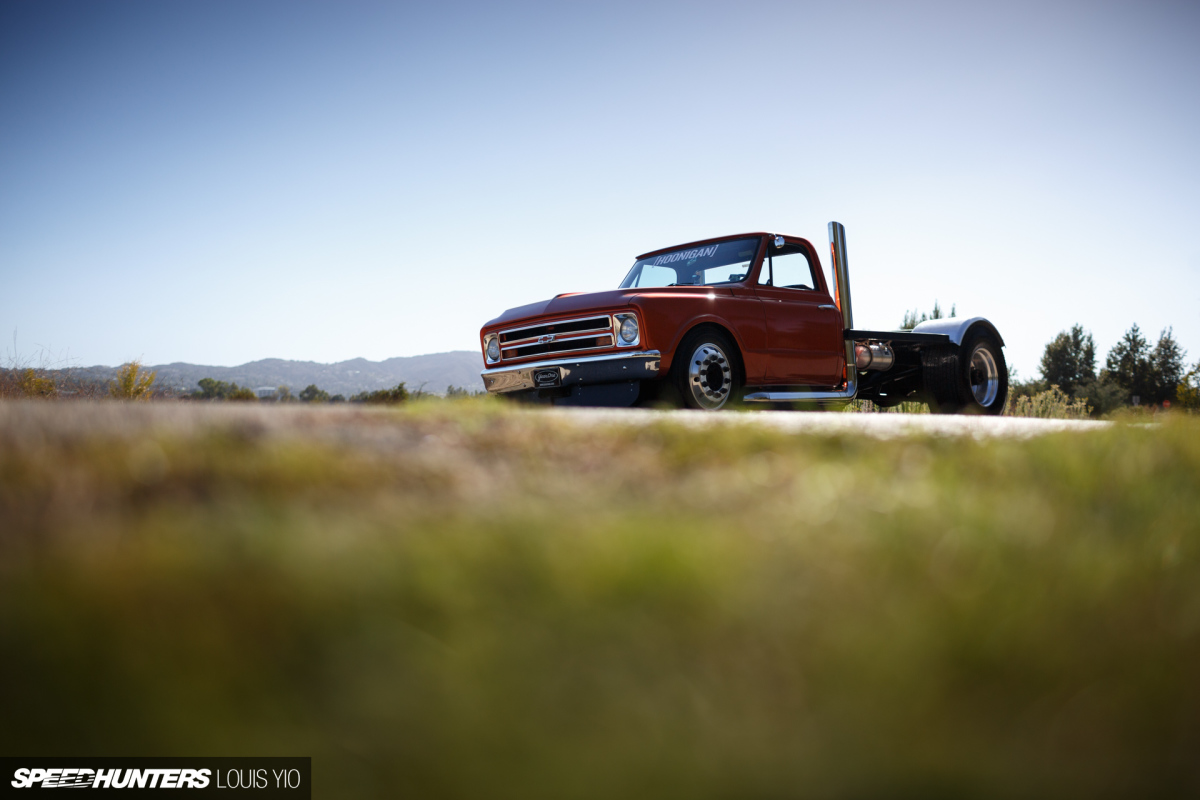 The fact that it's truly one-of-a-kind really appealed to George as well.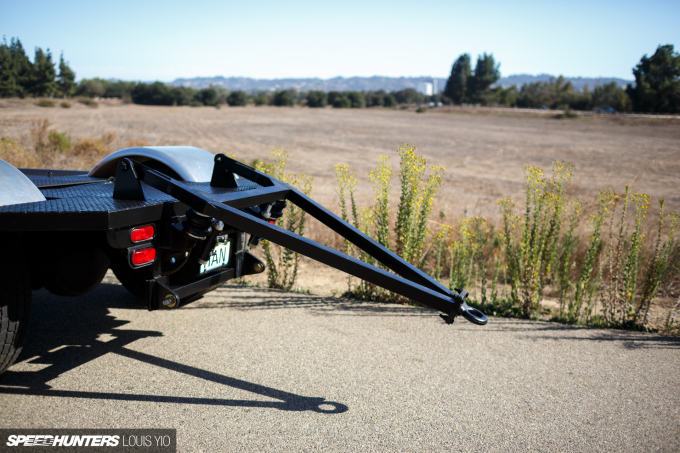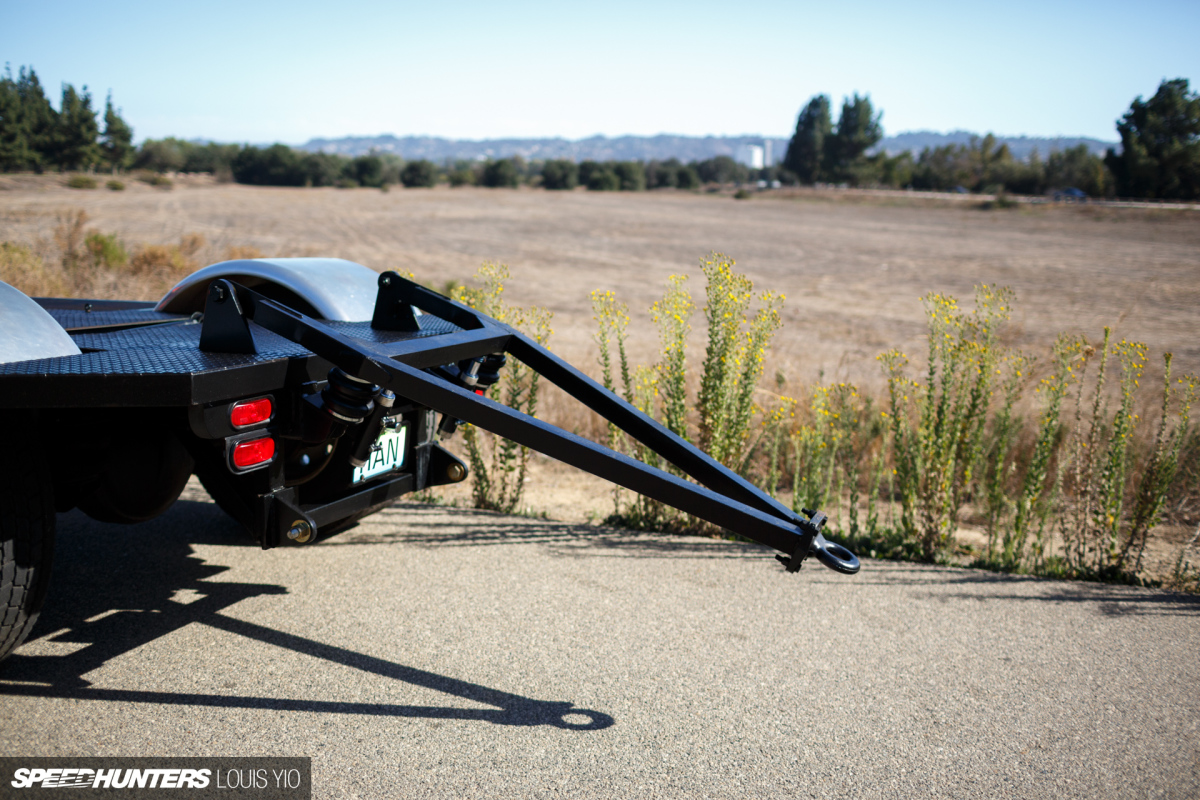 Now, what exactly does someone do with a truck like this? Because it's hardly a daily driver, let alone a work truck.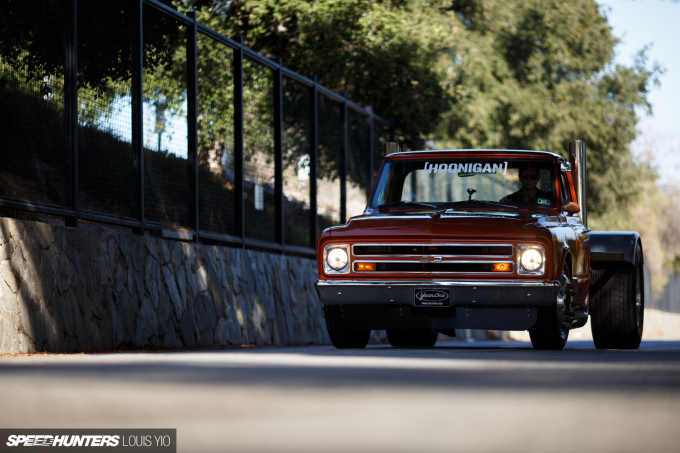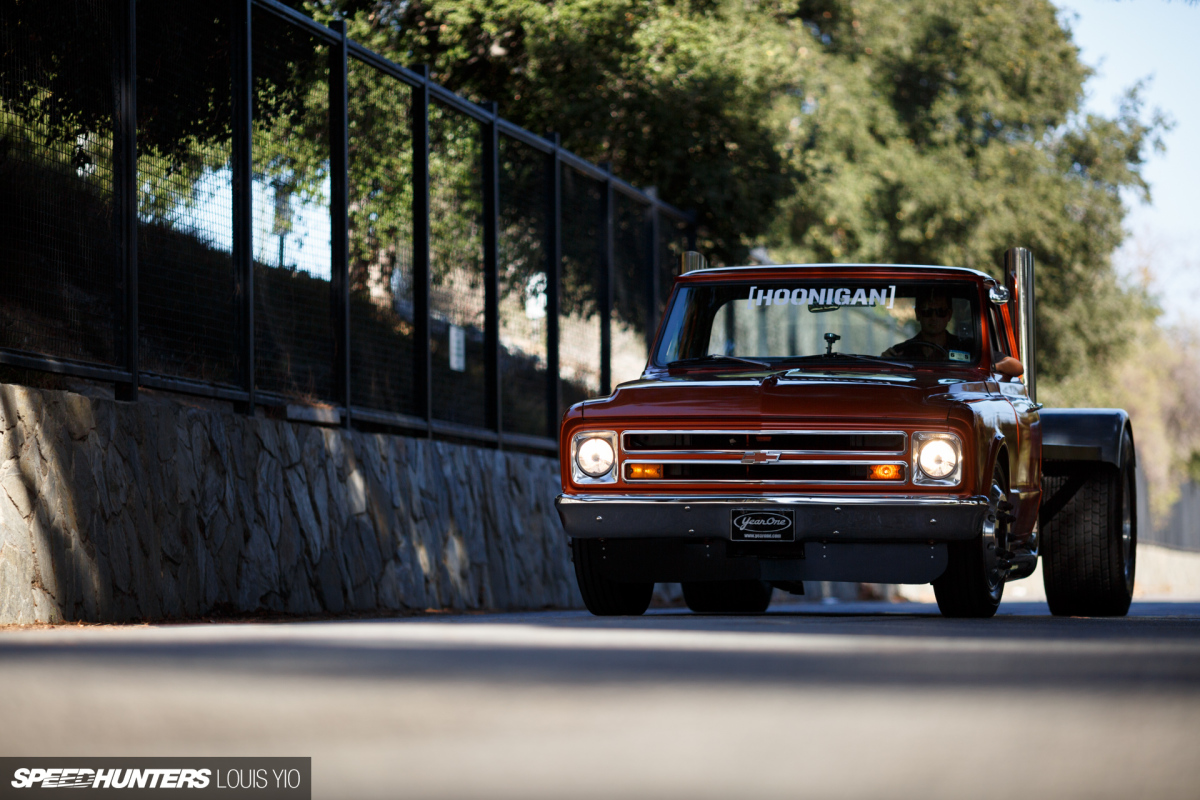 George said he enjoys taking the C10 to the most inappropriate places, like random French fine-dining restaurants. The mixed reactions from people always gives him a good chuckle.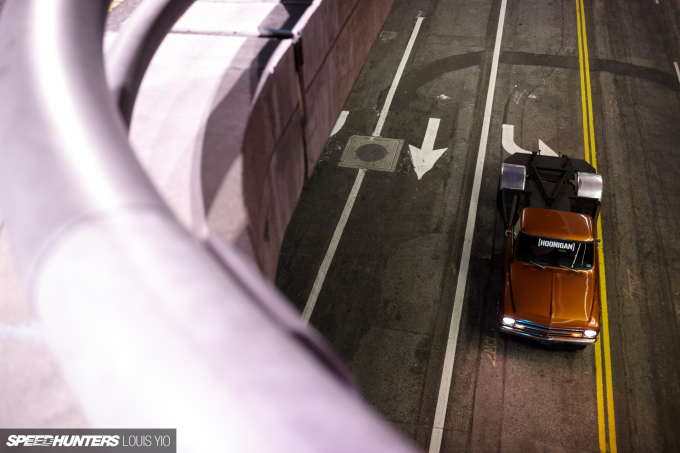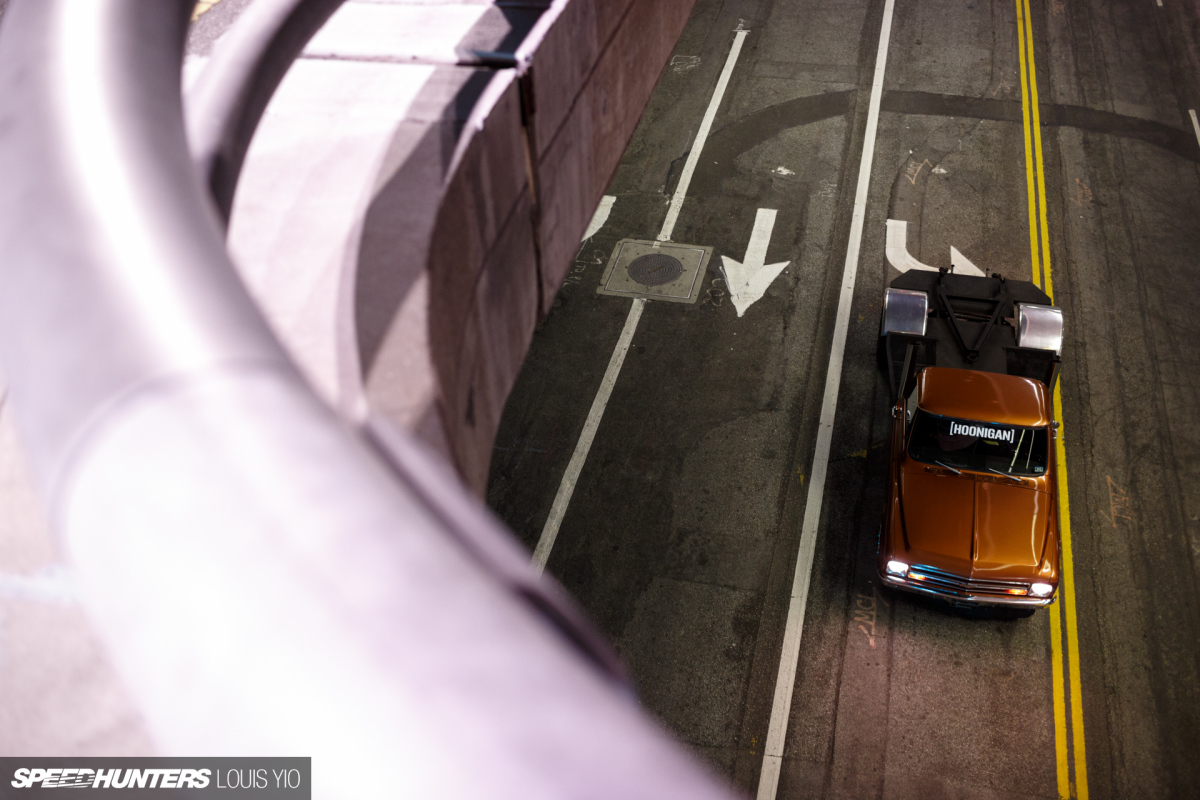 Now that he lives in Los Angeles, a city full of car culture, this hoon-mobile stands out even more than when George lived in Texas.
Movie Magic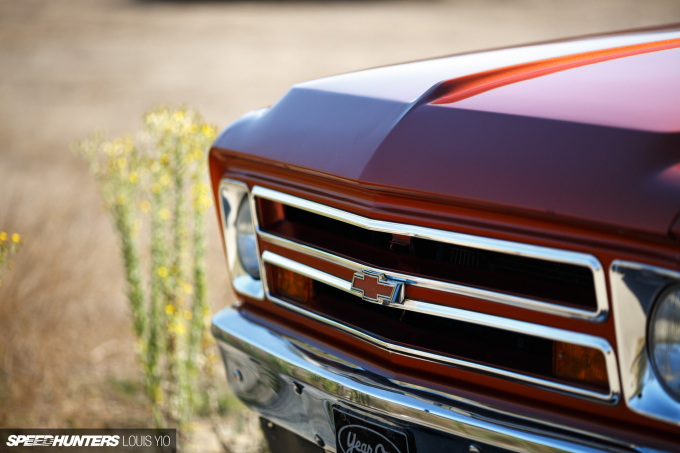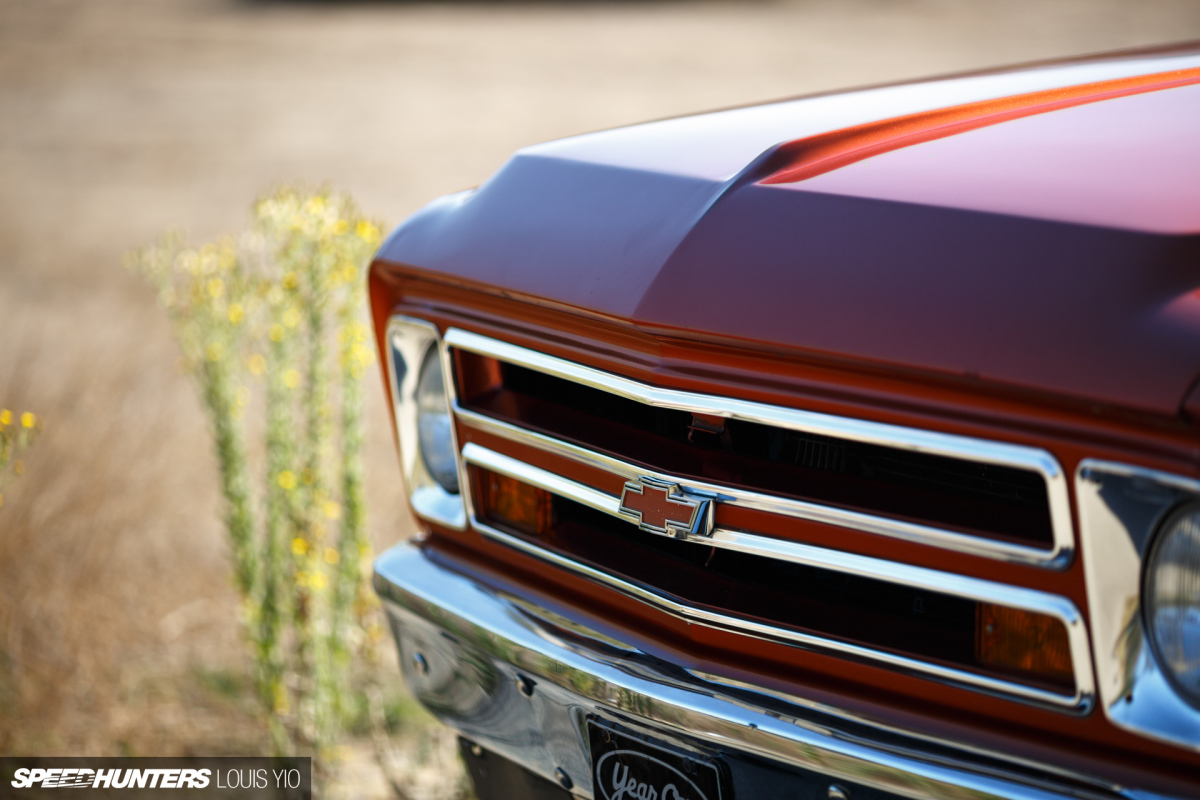 This being a Hollywood car, it naturally attracts attention. While shooting the Chevy at various locations, we encountered a good number of people who either complimented its crazy factor (the rear tires), or asked if the truck was from that one oil rig scene in that car movie with that cool bald dude from Riddick.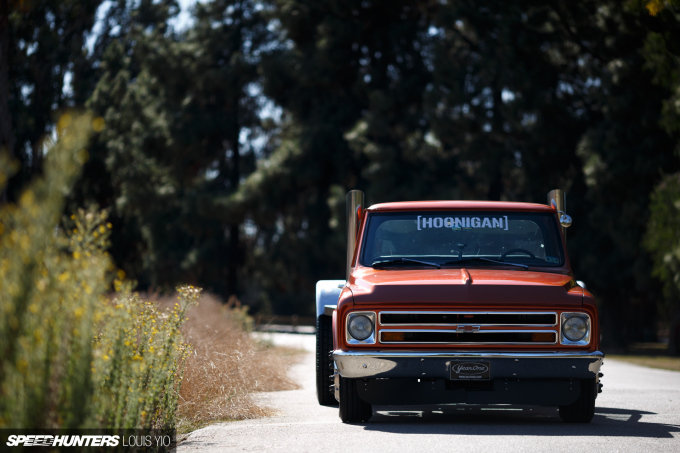 Every now and then, I just had to take a step back to fully appreciate this Hollywood hoon-mobile.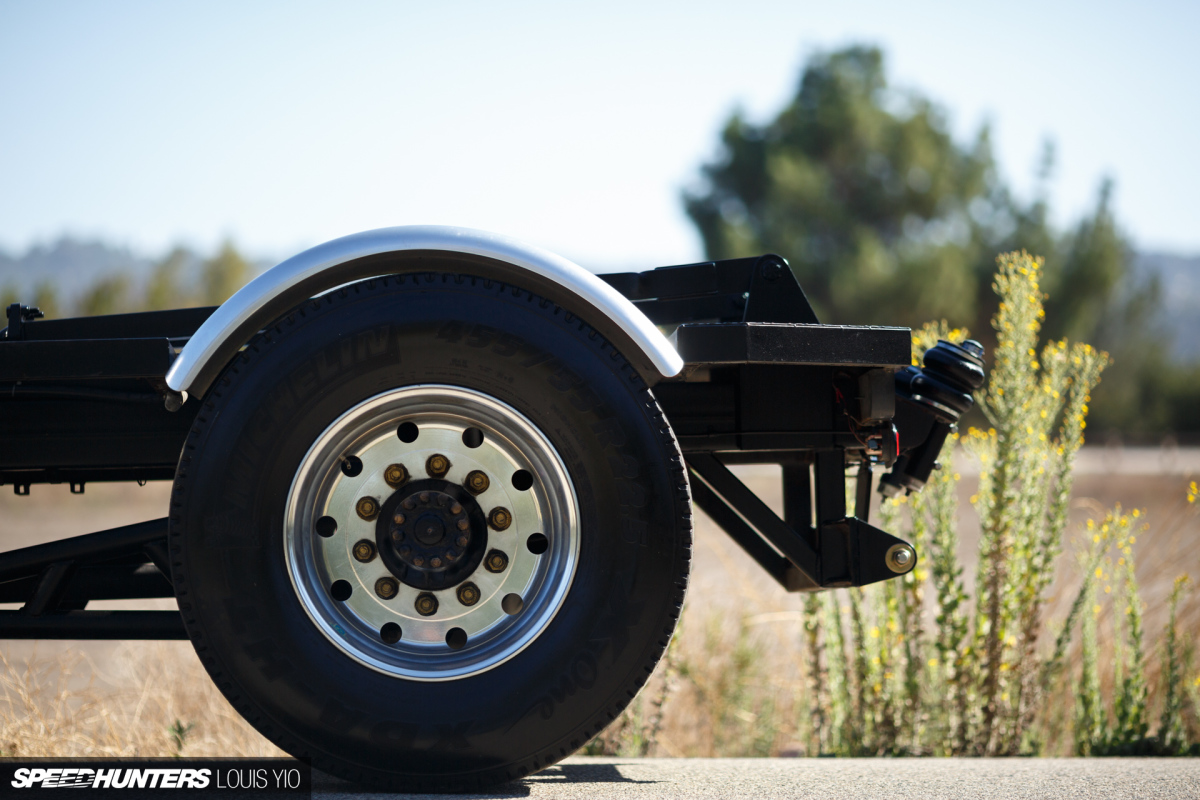 But all is not entirely what it may seem. One thing I noticed was a detail in the rear wheels…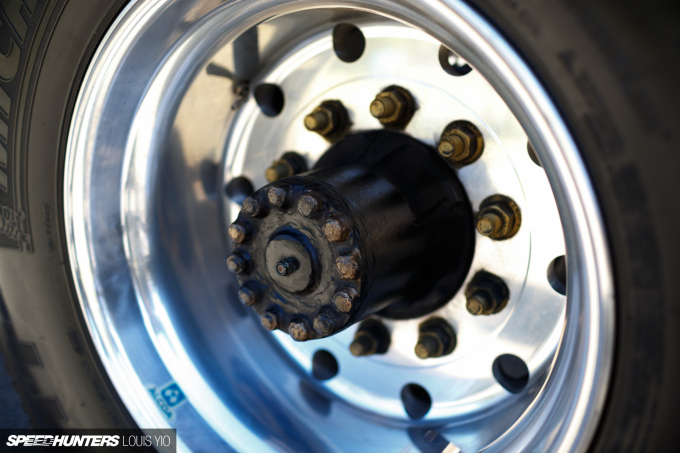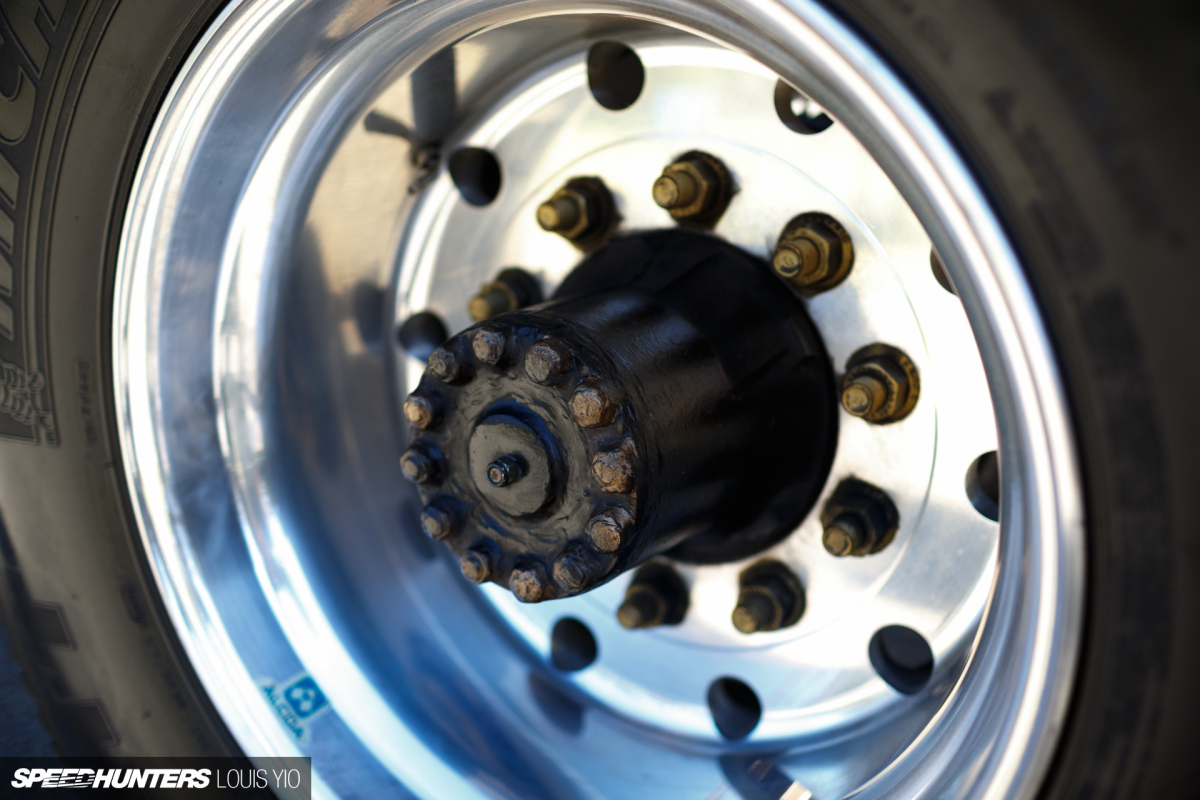 Upon closer inspection, you can see that the truck-type hub just a prop. Because Hollywood.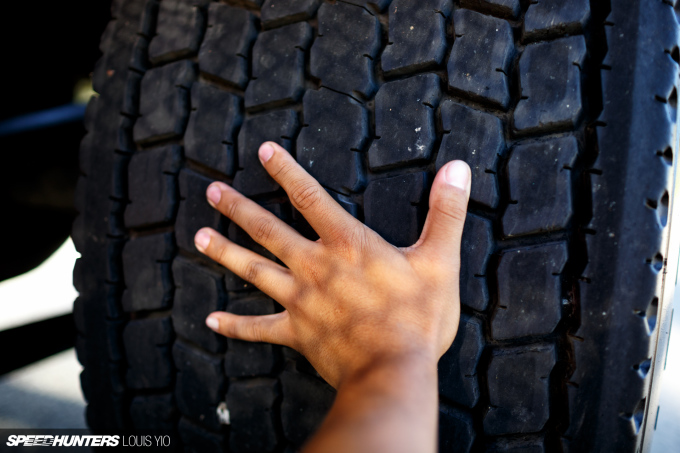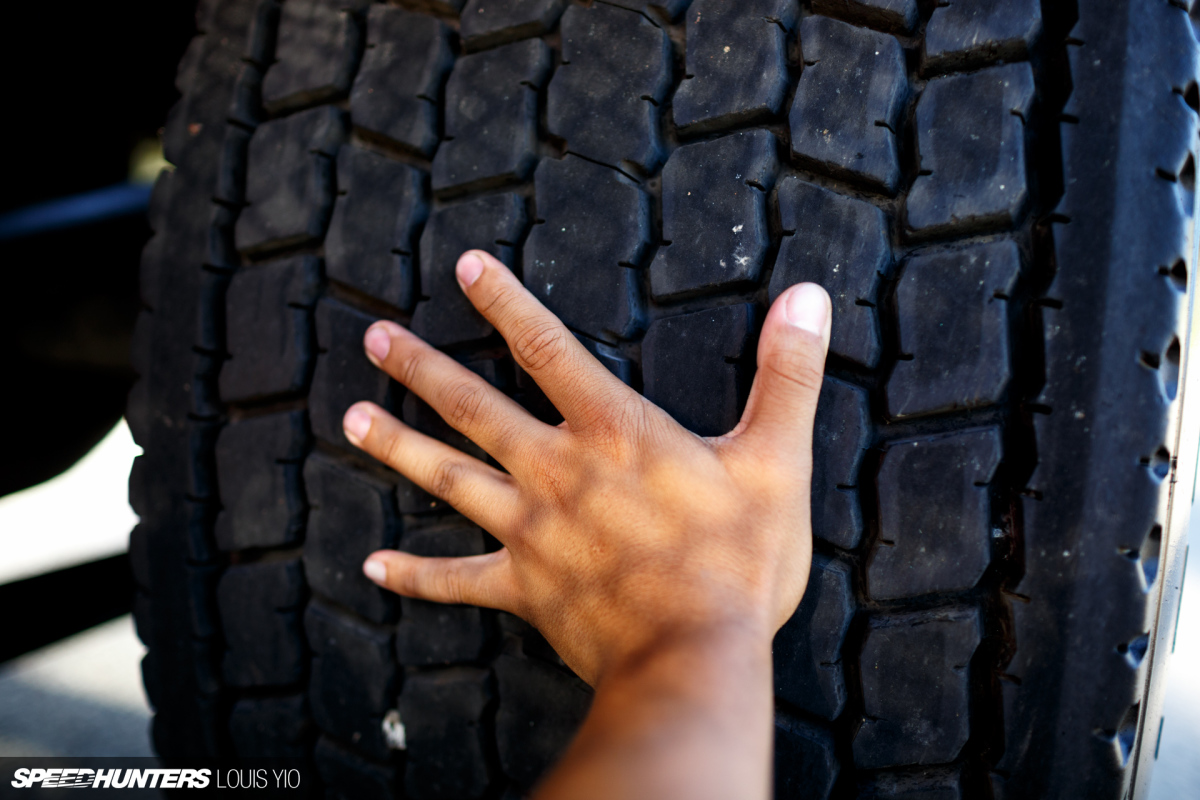 Fitted to the rear wheels are what might be the fattest Michelin X One XDA-HT tires I've ever seen. 455/55R22.5!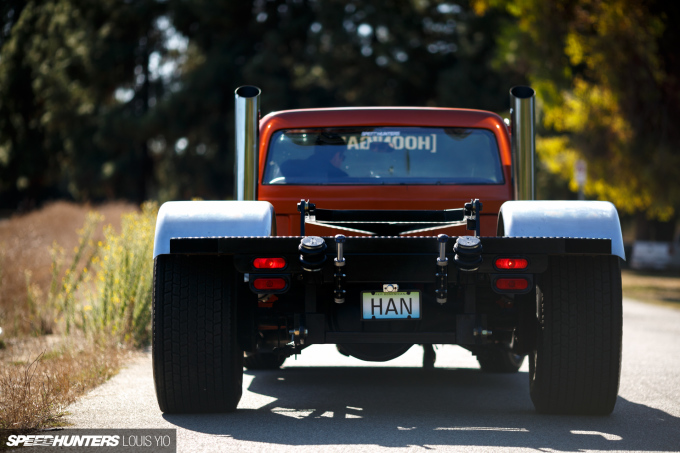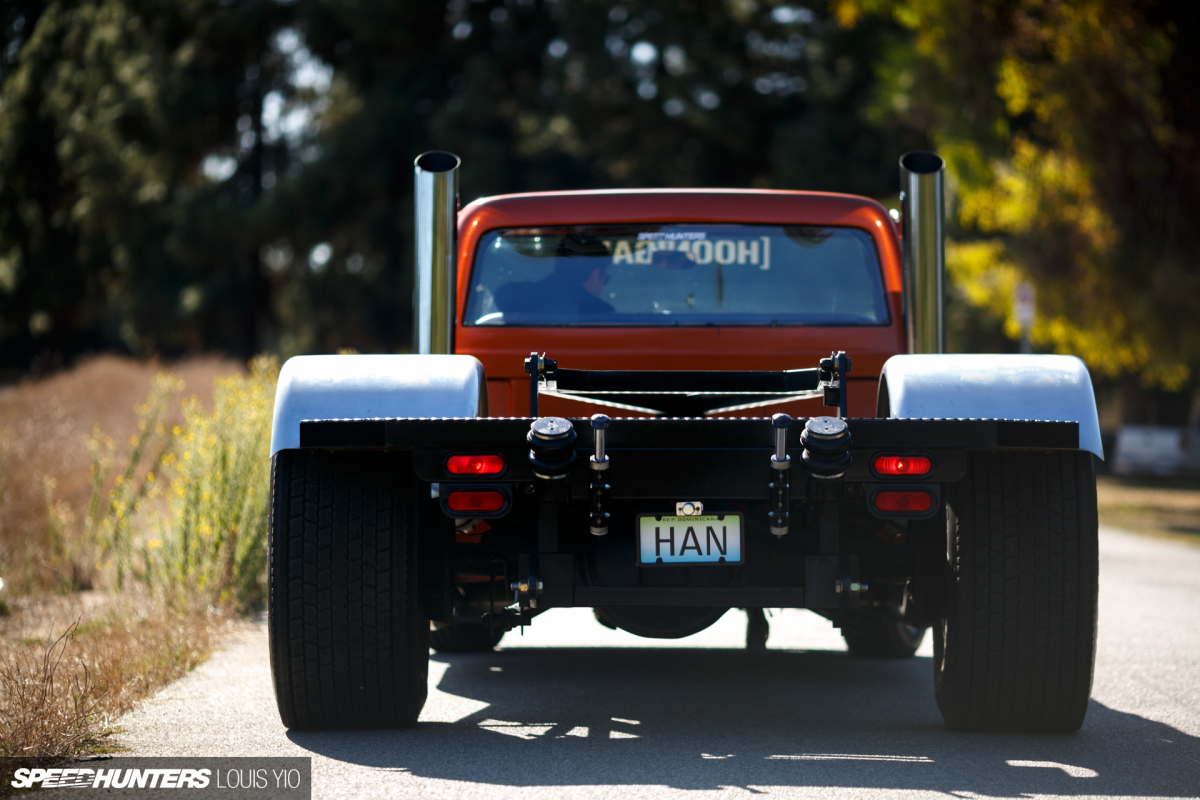 The two rear tires only add to the C10's width of 8ft (2.4m). It's literally wider than Yao Ming is tall, and the pictures definitely don't show how wide this creation is in person.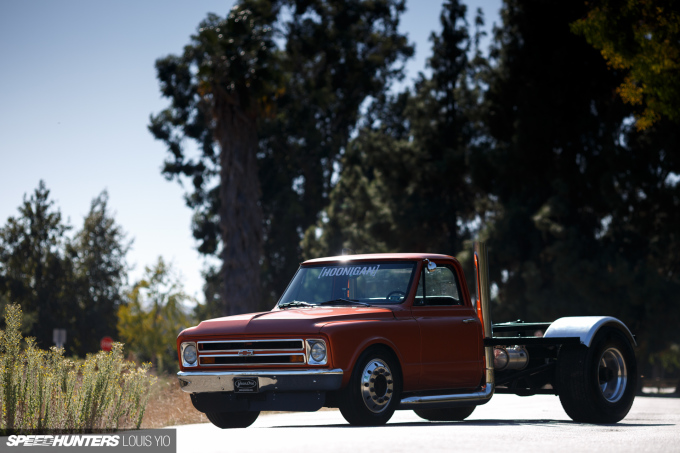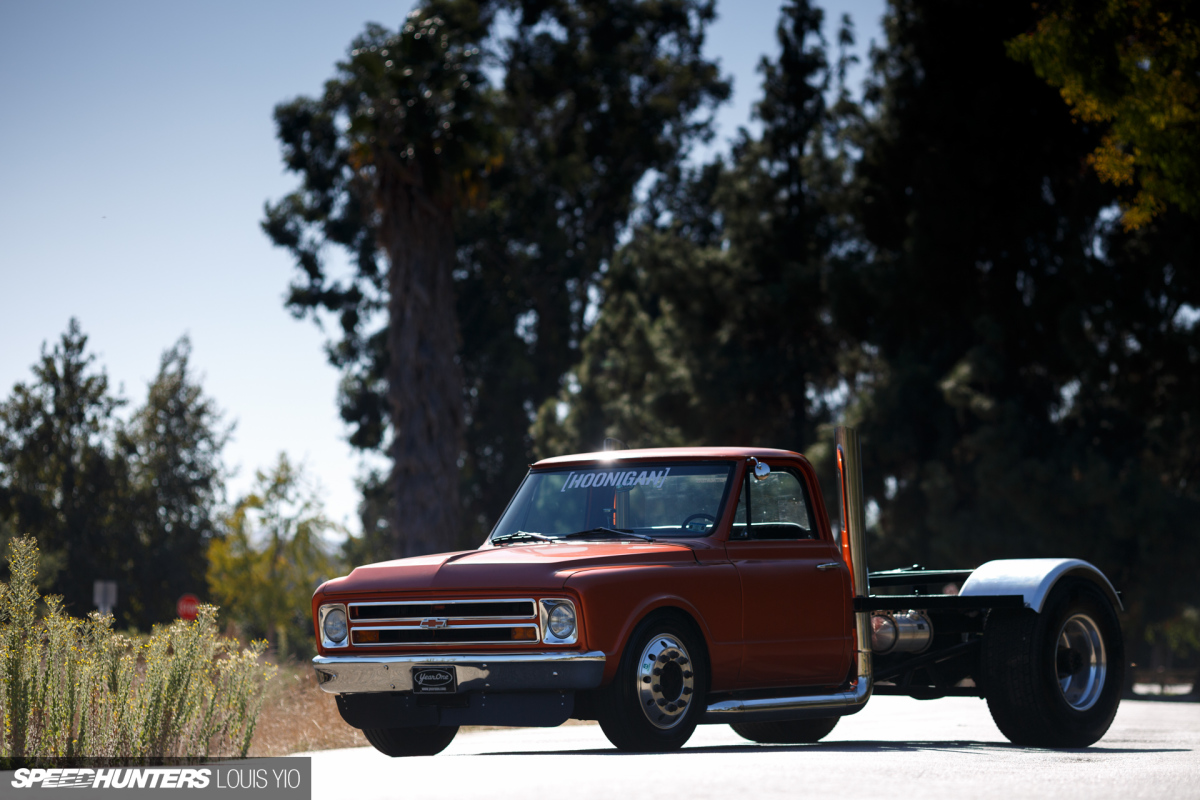 The one benefit of having insanely wide tires is that it's (almost) impossible to lose traction. George told me that in order to be able to do a burnout, he'd has to place bricks in front of his front tires. With the amount of donuts and burnouts he does in the Chevy, it's actually quite surprising that the rear tires are still the same pair that were used in the movie more than seven years ago.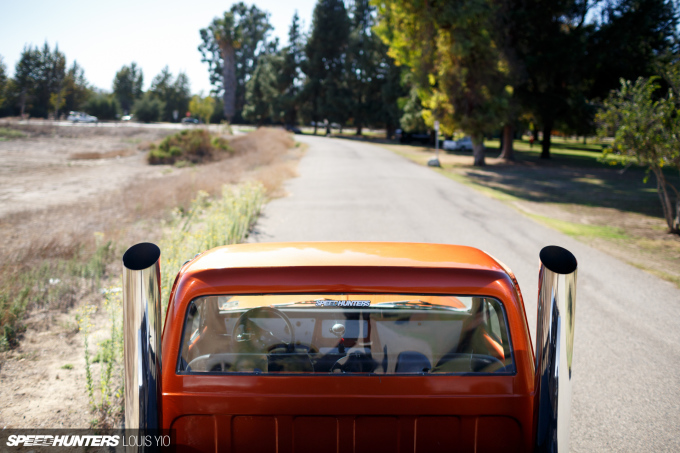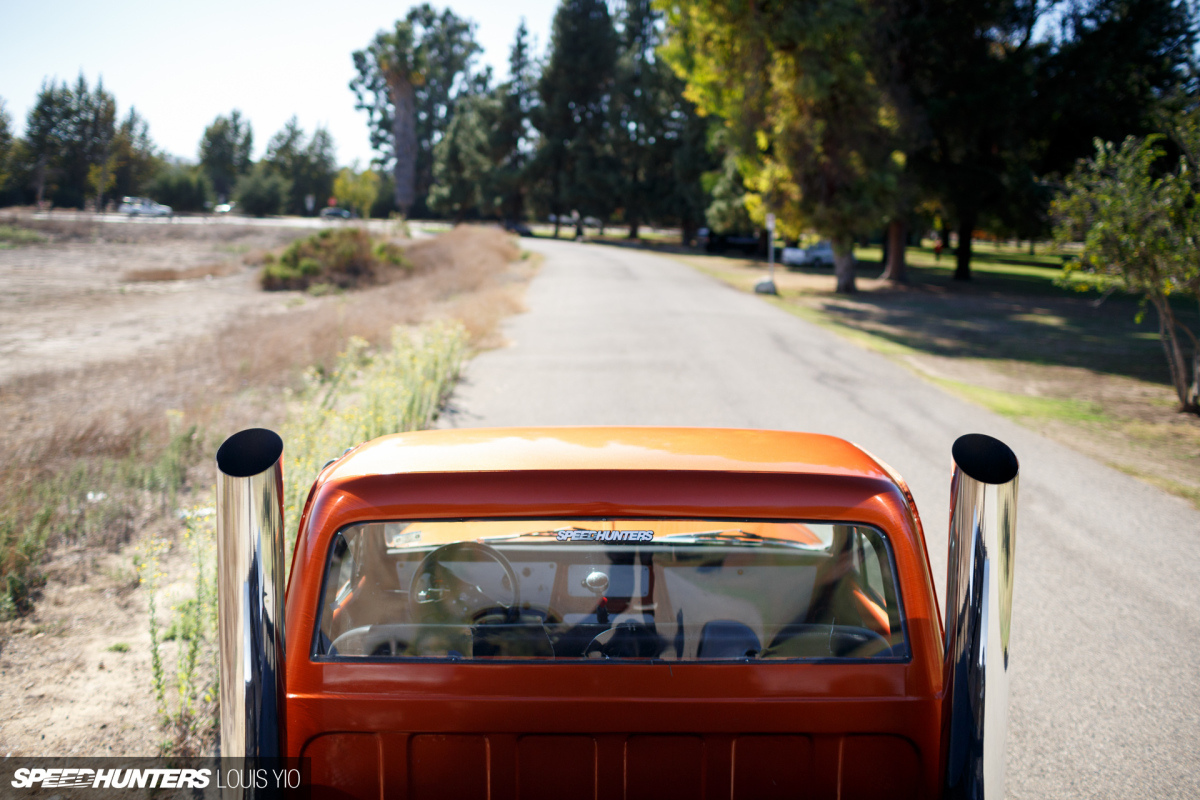 The famous exhaust stacks really stood out to me when I first saw Fast & Furious, but just like the magic of the truck hubs, these too are also props. The Speedhunters sticker on the rear windshield adds roughly 15hp to compensate for the weight of the pipes though, so it's all good.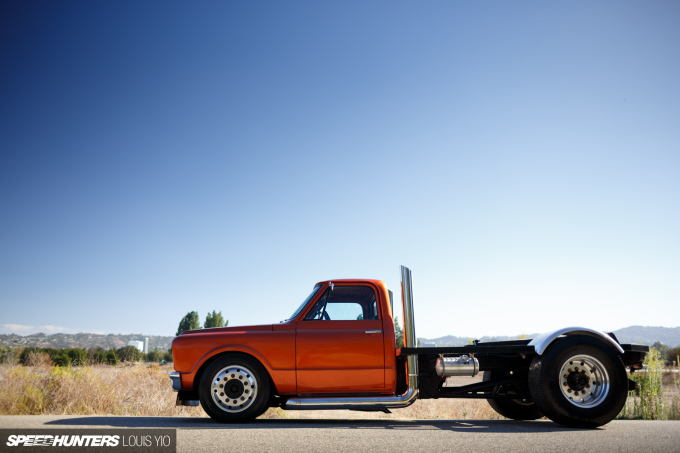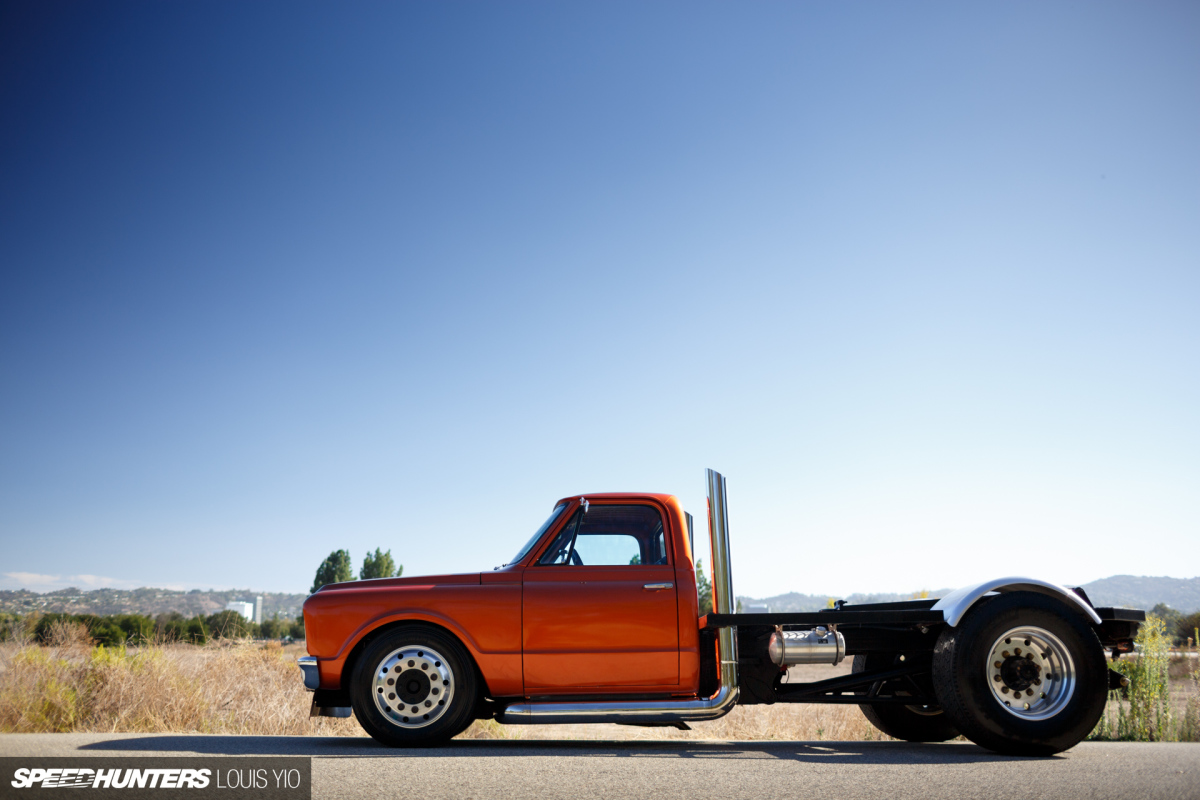 The real exhaust tip is under the C10; you can see it peeking out just a bit in the photo above.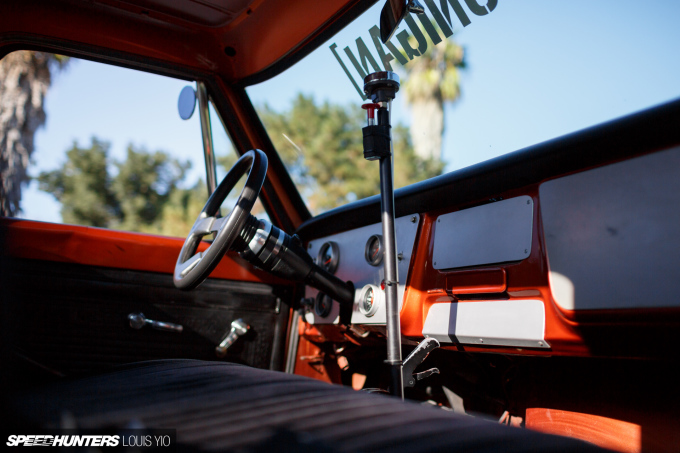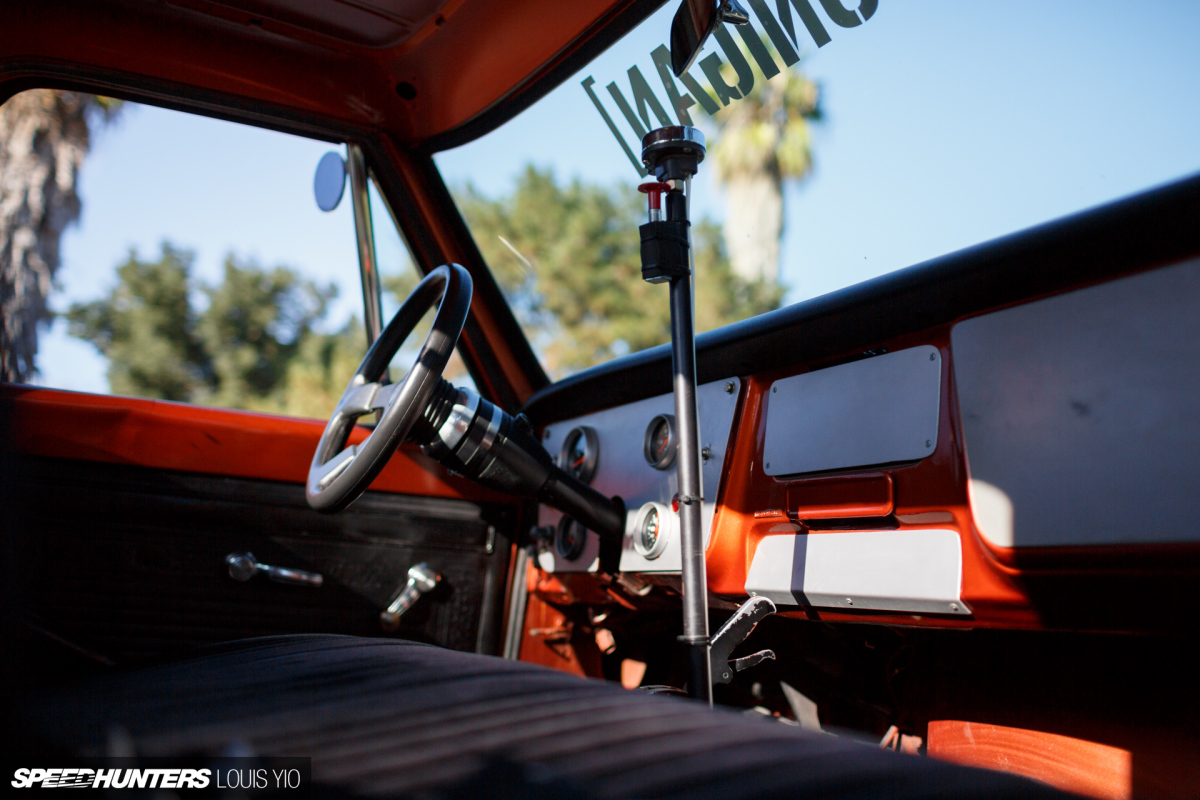 Moving on to the Chevy's interior, the shifter is – you guessed it – another prop. A 3-speed automatic is what really moves the truck.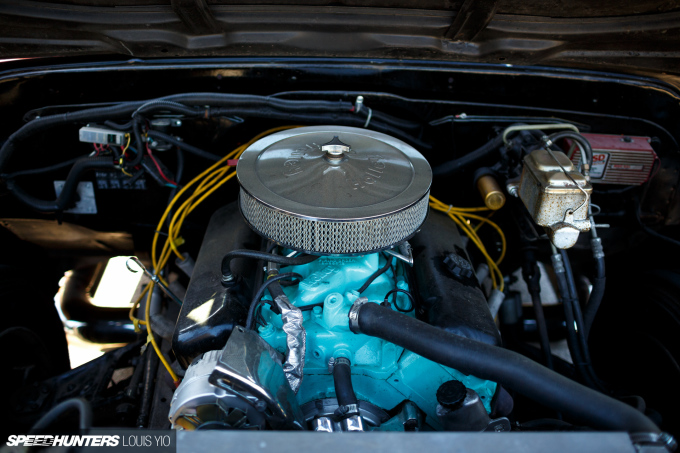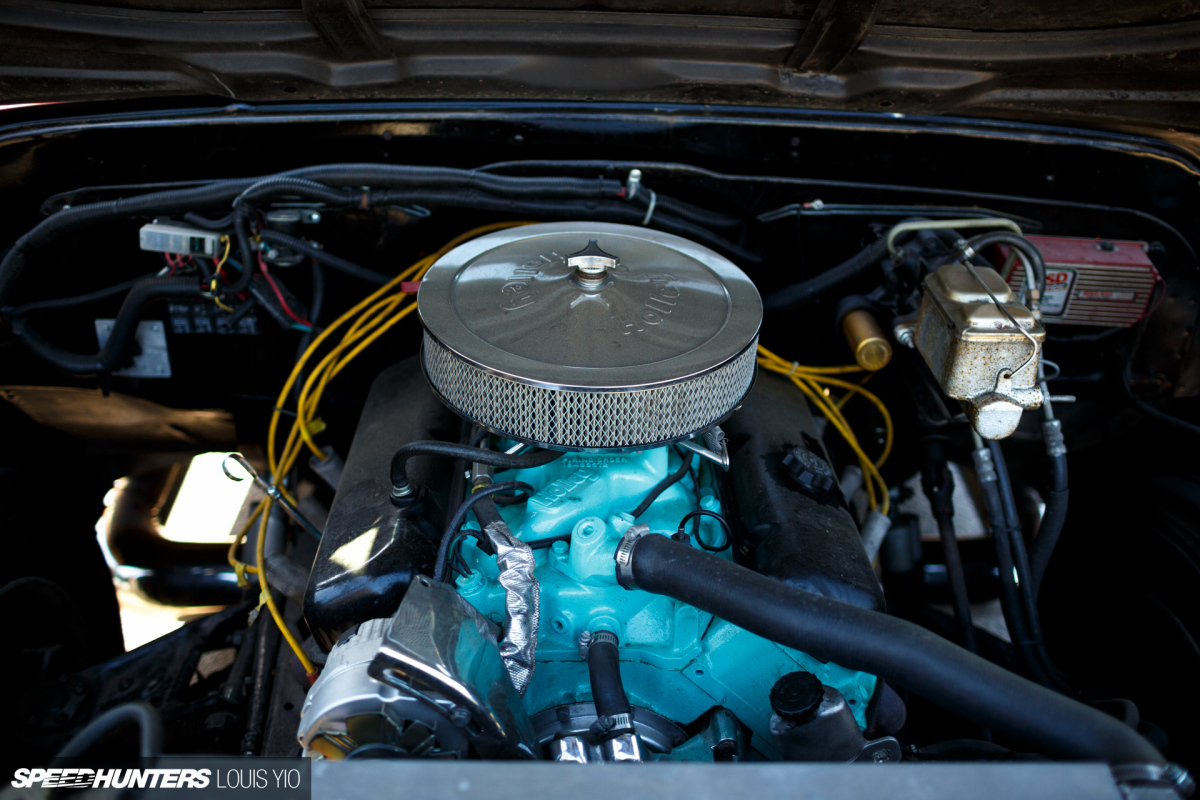 The movie depicts the C10 as a diesel-powered beast, and although the diesel part is not at all true, it's still running a 502 cubic inch all-American V8 pushing out 370hp and 490lb-ft of torque.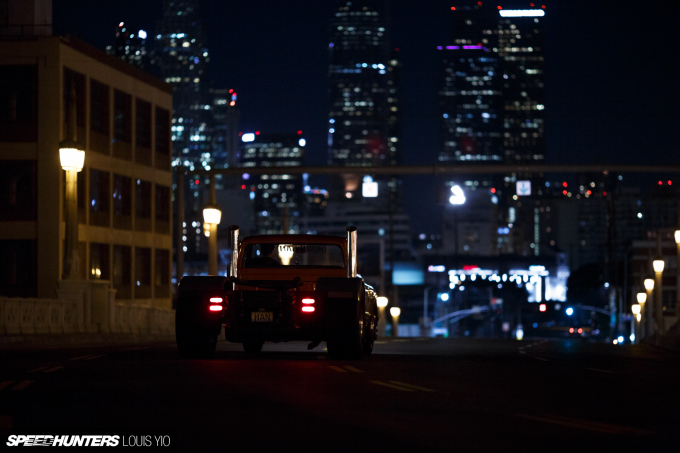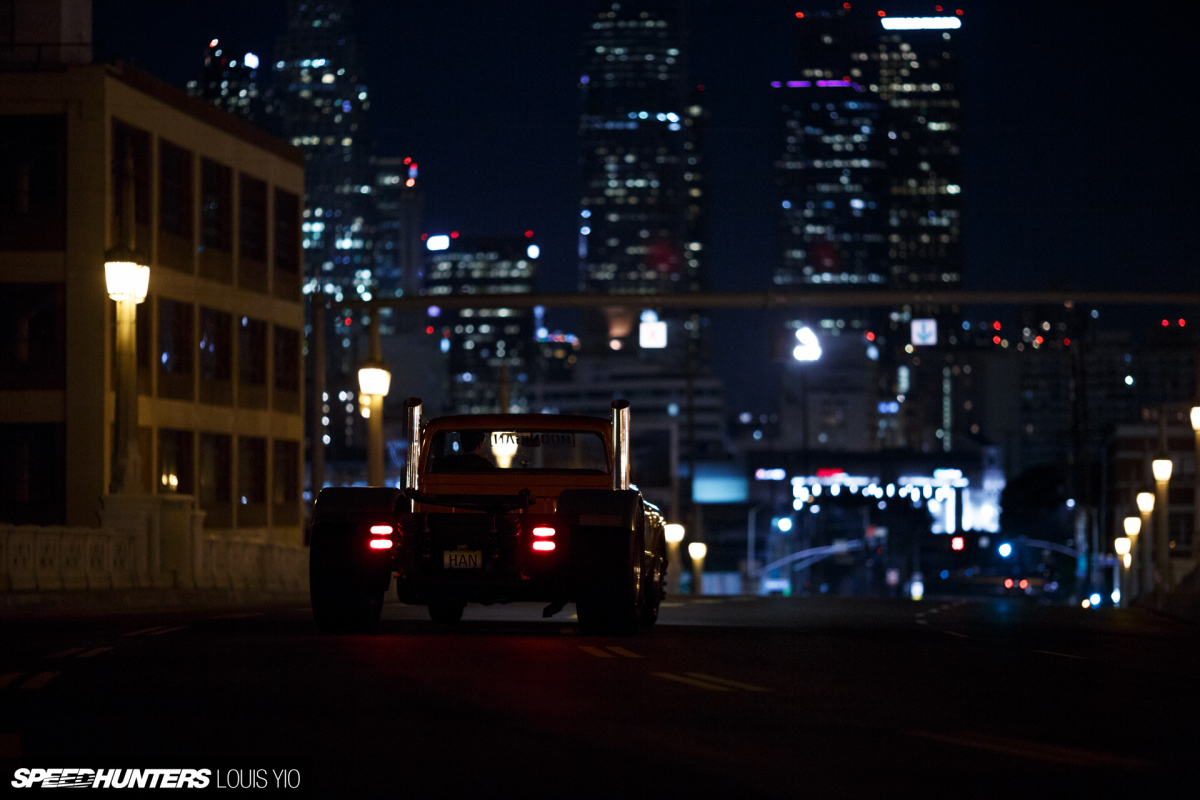 It's pretty crazy the amount of detail that Hollywood will put into a car with only five to 10 minutes of screen time. And that said, I can only imagine what went into O'Connor's GT-Rs and Toretto's Chargers…
Louis Yio
Instagram: lusciousy
louis@speedhunters.com
Cutting Room Floor