Dedication and plenty of trial and error is pretty much what's behind every time attack car out there. Building, testing, fine tuning and perfecting is what it's all about, and the pace in which this has been happening in Japan of late is pretty impressive. And while Japanese tuning companies don't seem particularly interested in building crazy cars any more, they are definitely willing to support amateurs who want to get the best out of their personal projects.
It's these collaborations that have fuelled the scene in recent times, and it's both interesting and impressive to see.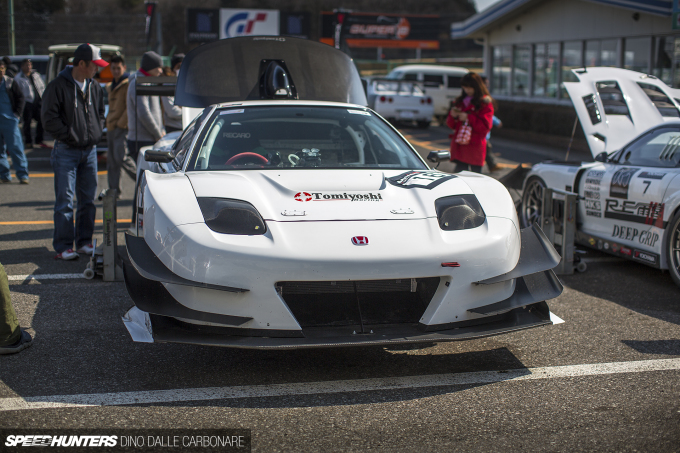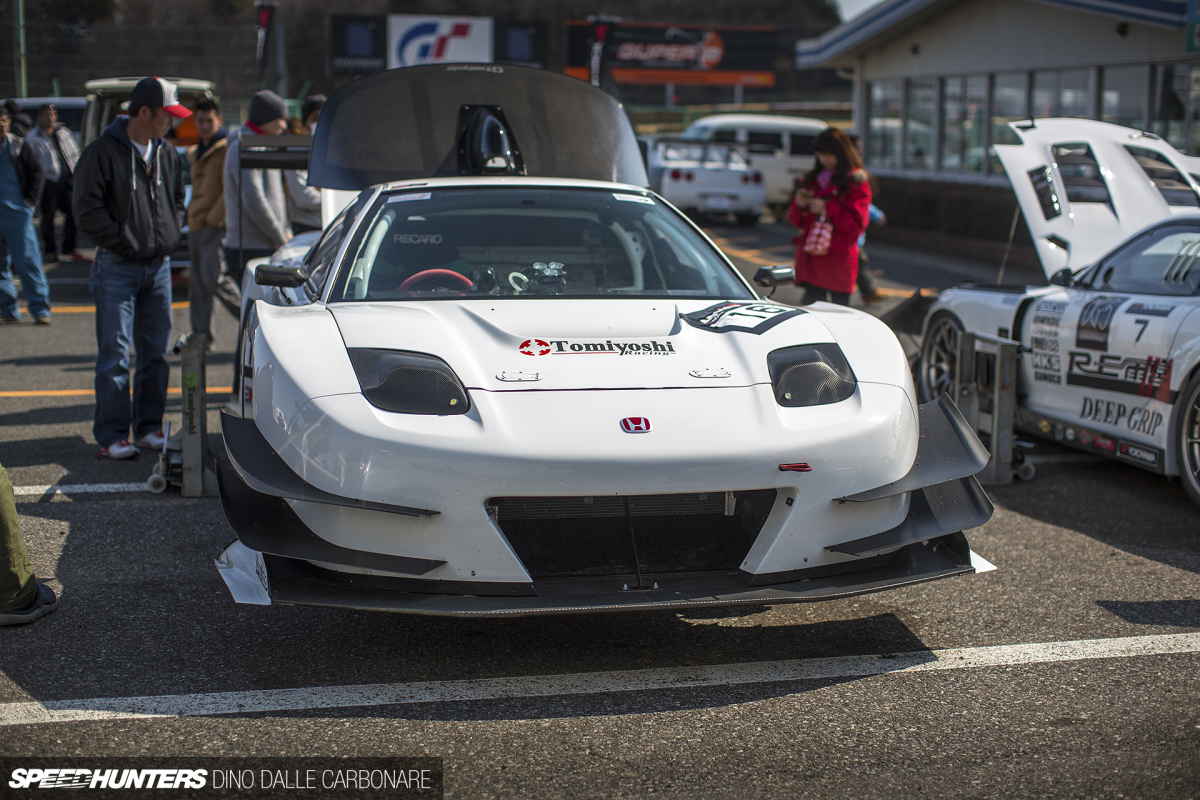 Take the Kyushu Danji NSX for example – a machine that only shows up at Tsukuba Circuit a couple of times a year as its owner lives at the opposite end of the country. The first time I came across the Honda was back in February 2011 when it largely still resembled a street-tuned car. It already had widened bodywork, but not anywhere as extreme as the GT500-inspired aero outfit it wears these days. Of course, everything you see around the car and underneath it too is brutally functional.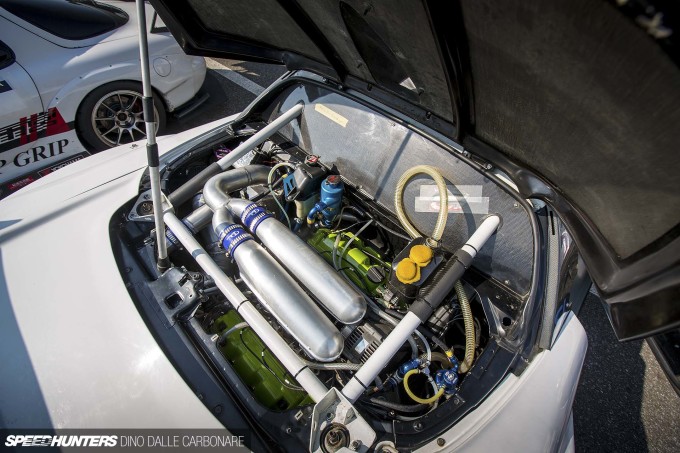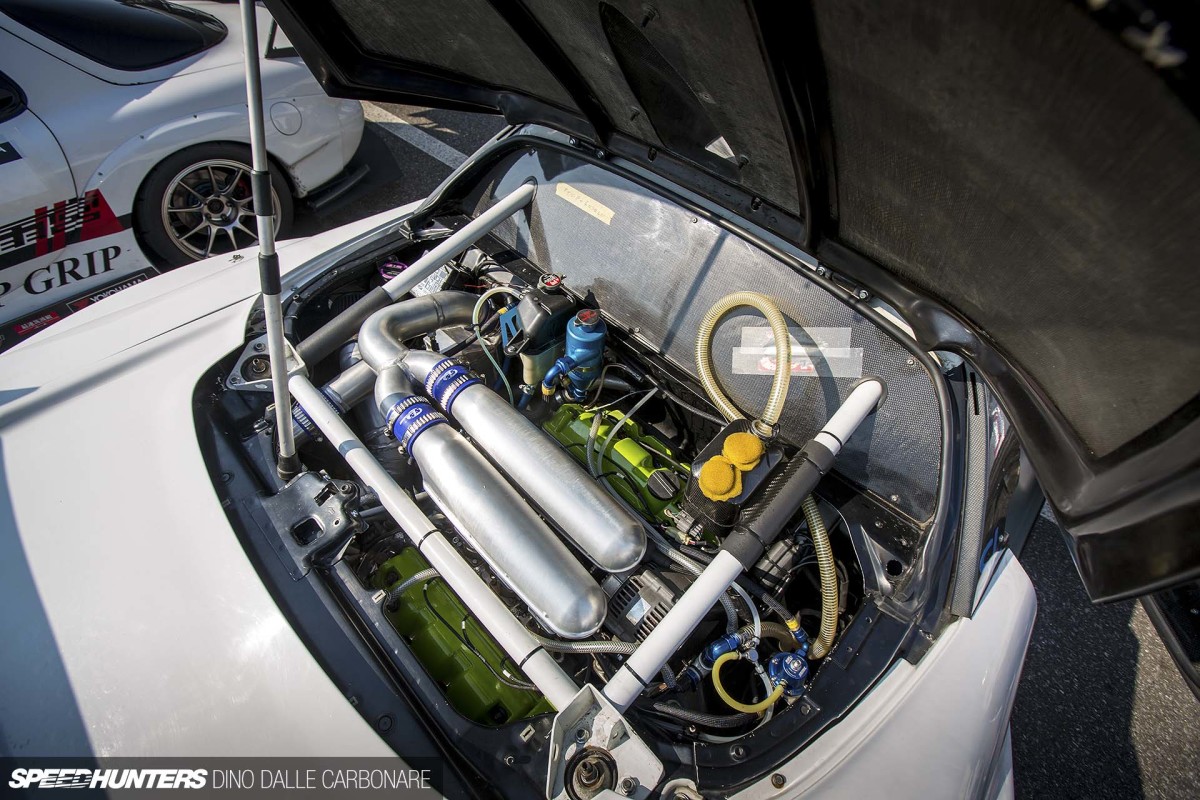 Four years ago it was lapping in the high 56-second zone at Tsukuba, which for a naturally aspirated NSX with around 380PS on tap was damn impressive. That basic setup remained for many years, although different aspects were constantly refined and perfected. Despite being one of the best V6 engine bases to ever come out of Japan though, in NA guise the CB32 was never going to allow the chassis to be used to its maximum potential, and the team consequently never managed to crack the 55-second barrier. But that's all changed now…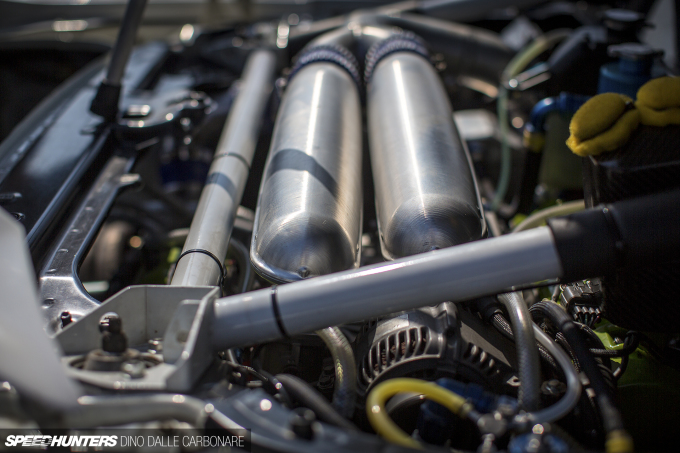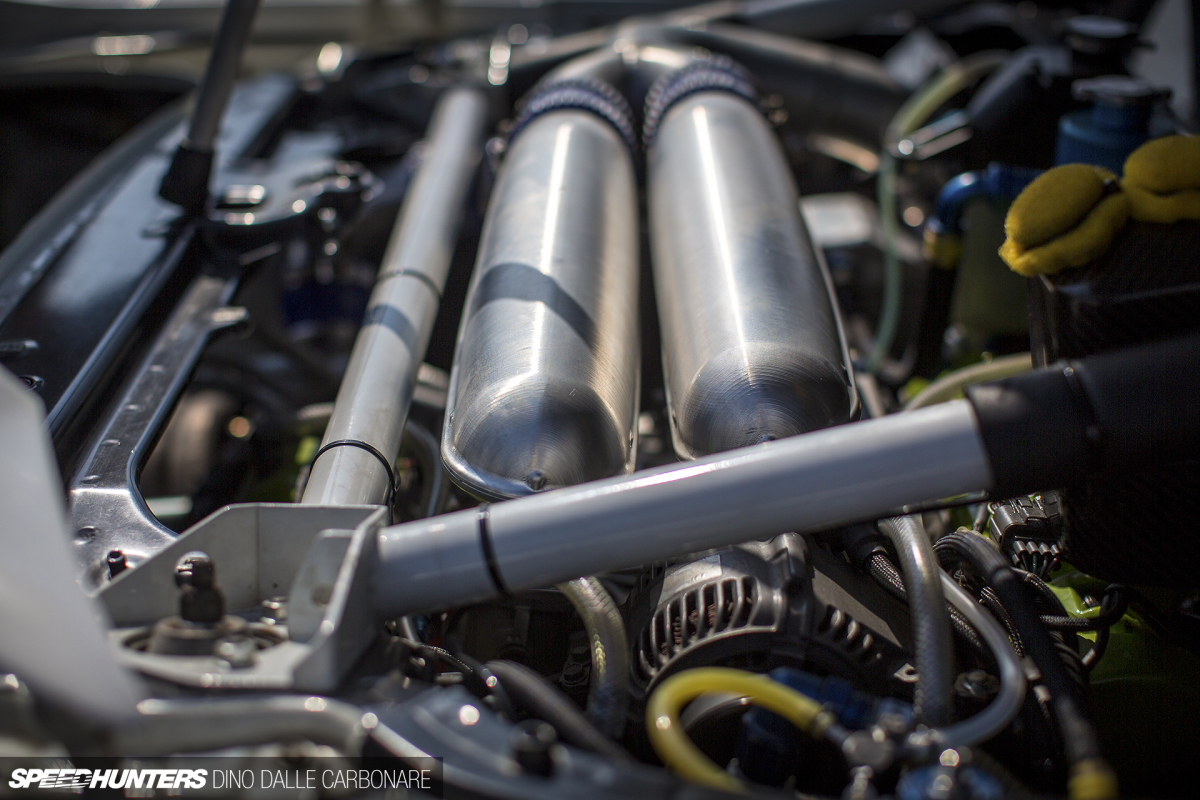 Tomiyoshi Racing showed up to Tsukuba with a completely revised engine package featuring a custom turbo setup based around a BorgWarner EFR9180 – the big daddy of the EFR family.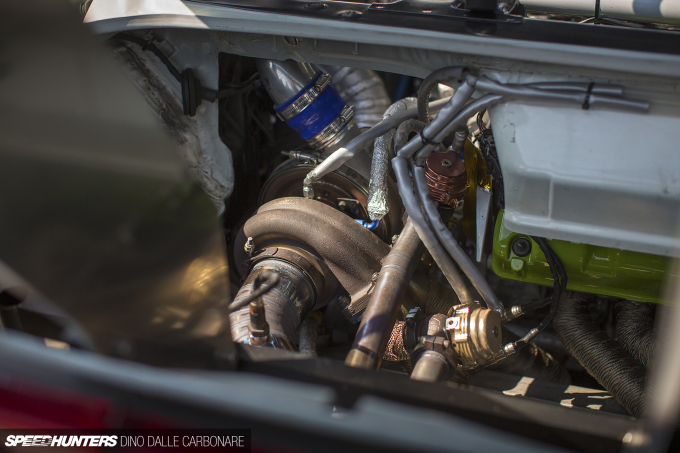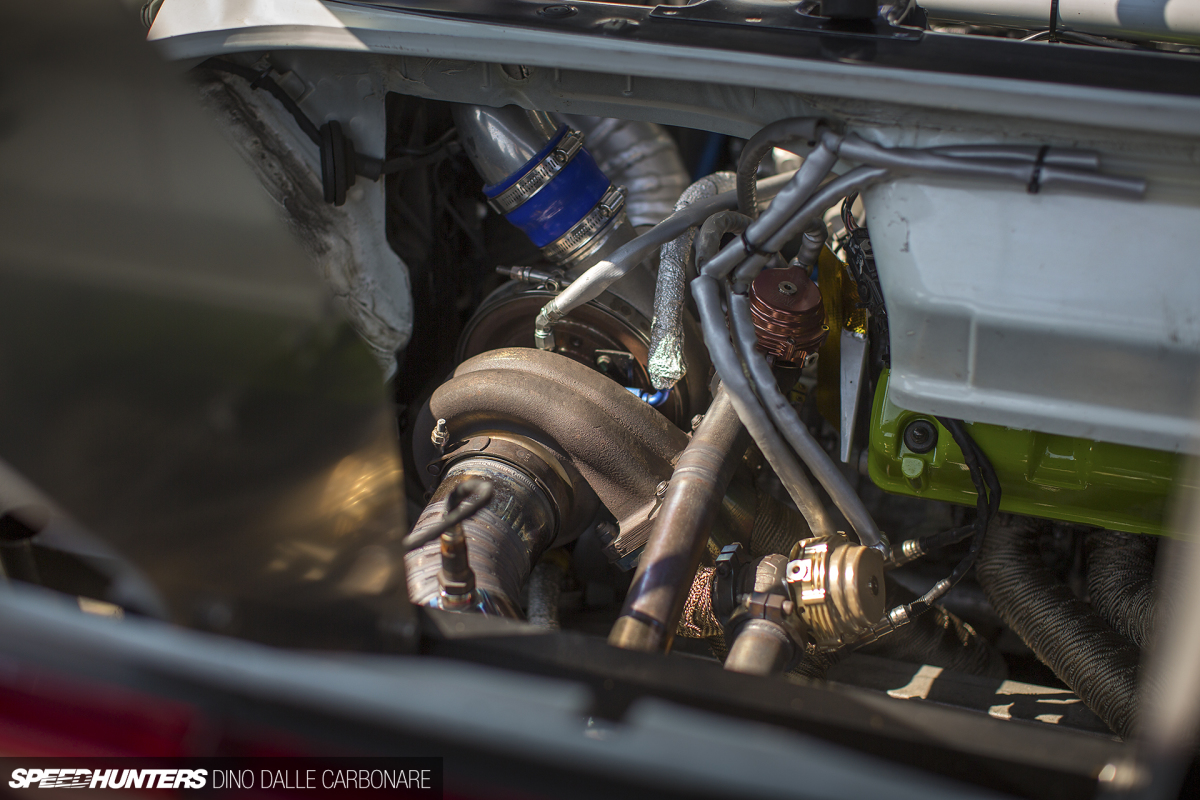 The twin-scroll design of the turbo maximises the effects of the exhaust pulses from the relatively small-capacity engine, which in turn helps increase spool-up and response at all engine speeds. This turbo can supply enough boost for horsepower figures into the four figure zone (depending on engine and use), and here it's probably pushing 650hp, if not more.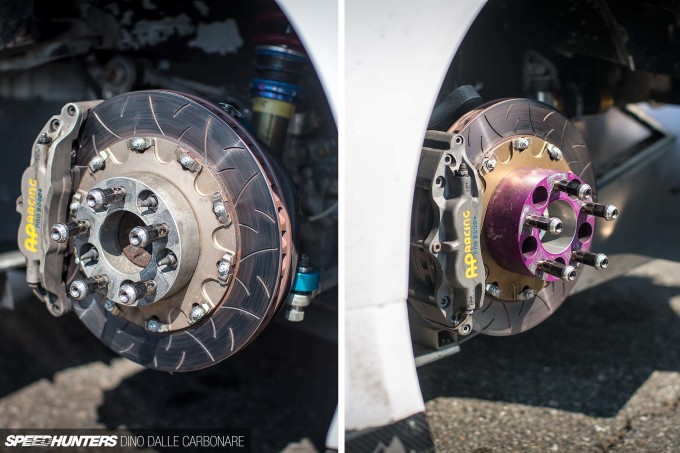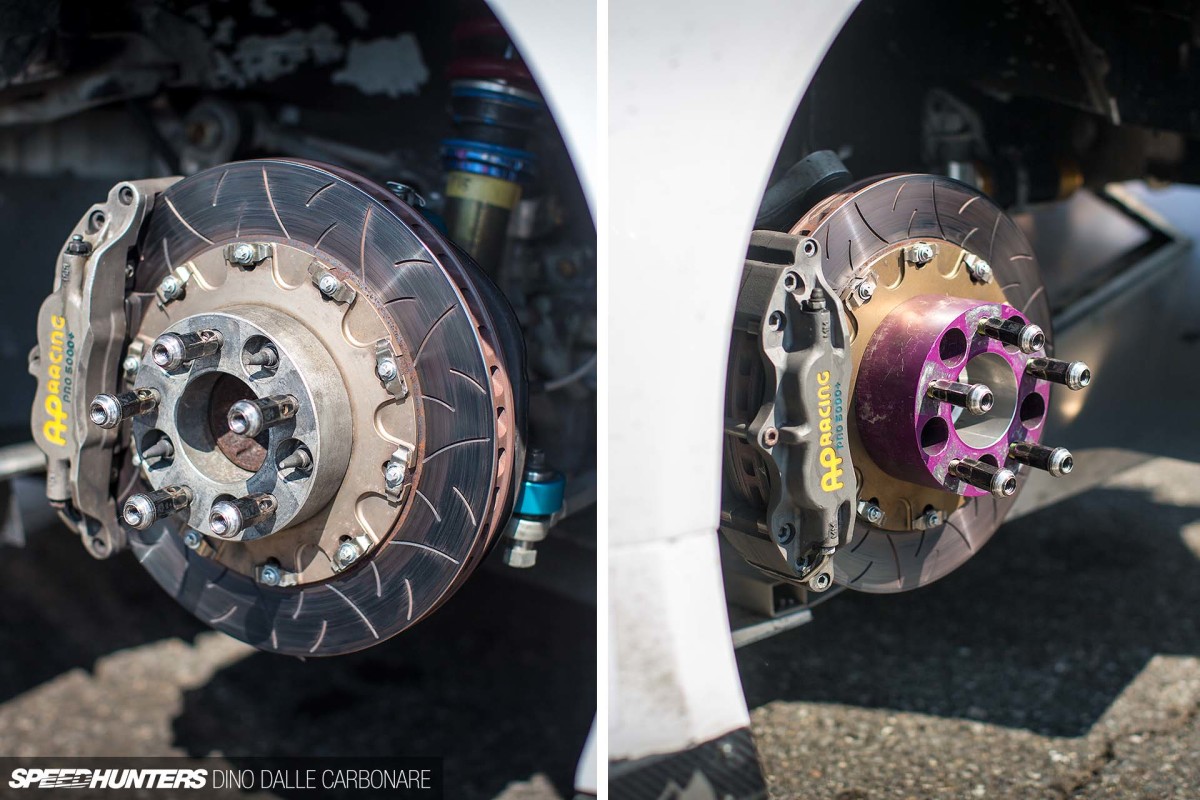 Big power means high speed, so a serious brake system was in order. The Kyushu Danji NSX definitely has this covered with AP Racing Pro 5000+ calipers – 6-pots at the front and 4-pots at the rear – grabbing sizeable 2-piece slotted rotors. To ensure the RAYS Volk Racing TE37s take full advantage of the Honda's extra width, hub extenders are used all around.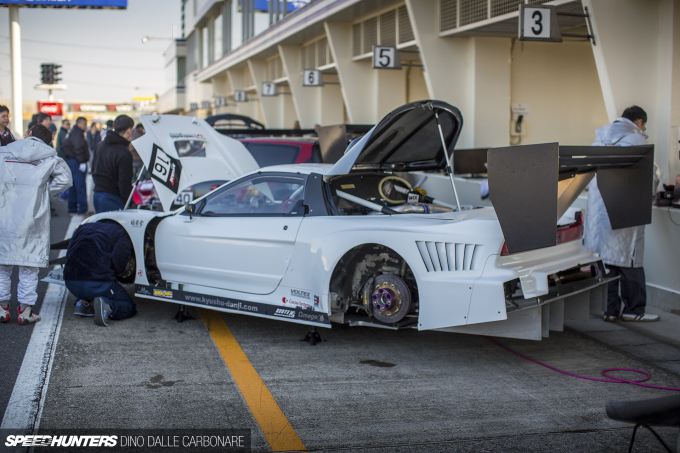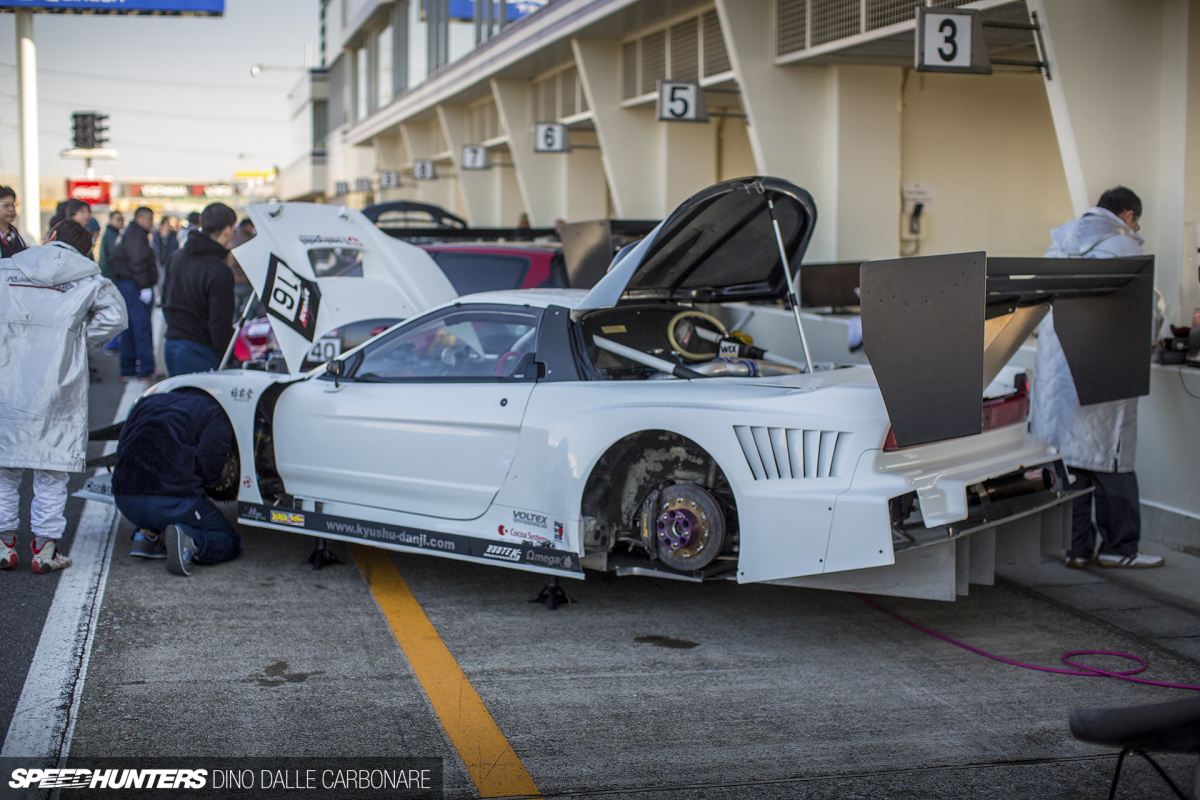 Along with an under-tray, there are the usual things you'd expect to find in a properly developed aero package like this, including massive front canards, a sturdy front splitter, specifically placed venting and a massive rear extractor.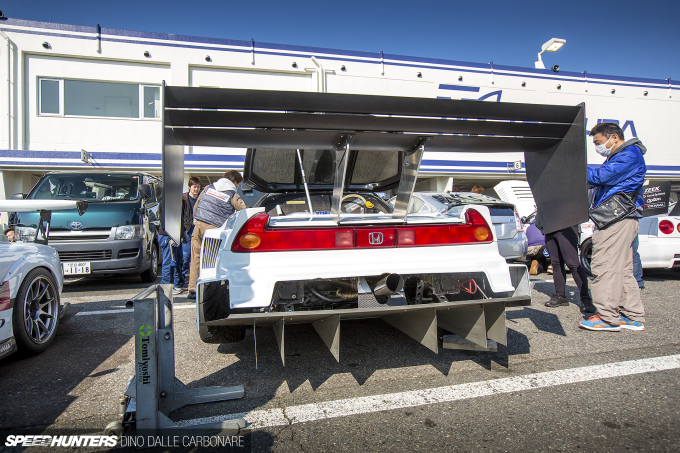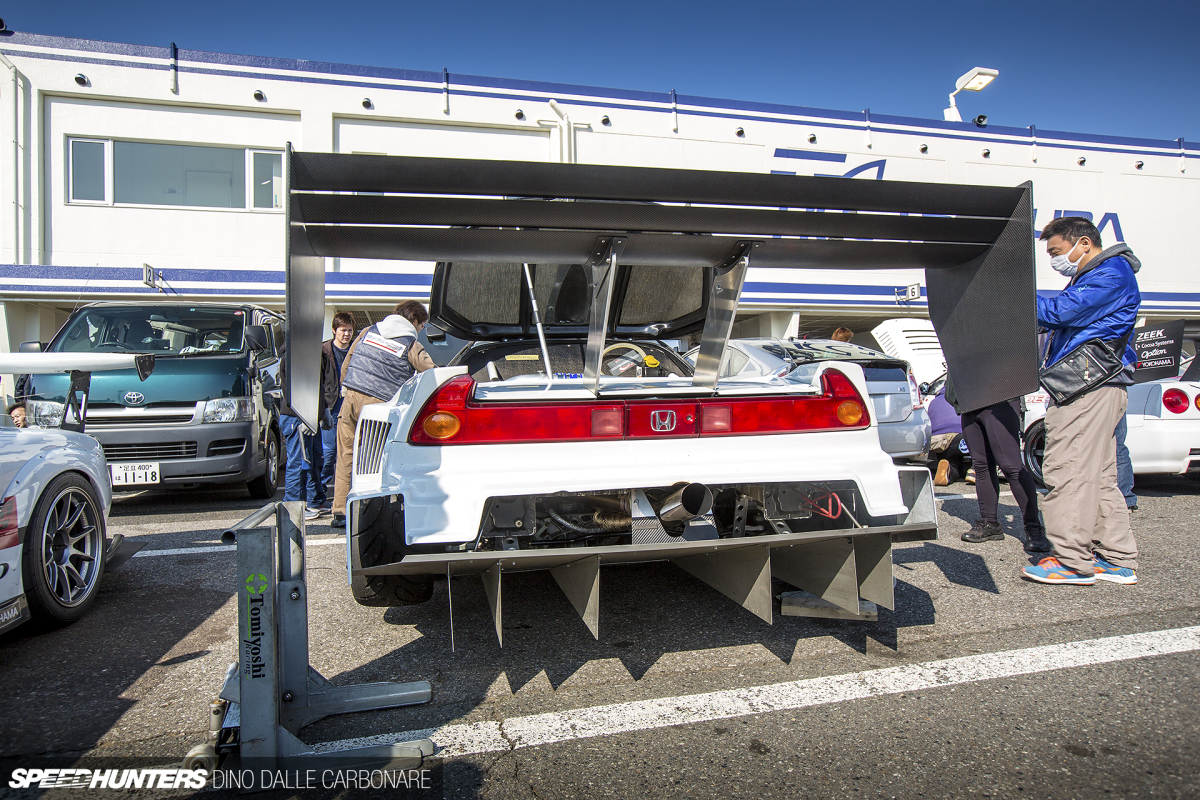 Oh yeah, and the mother of all wings!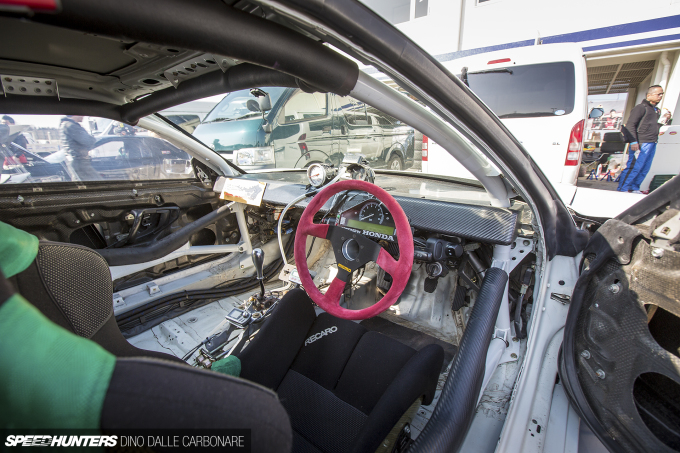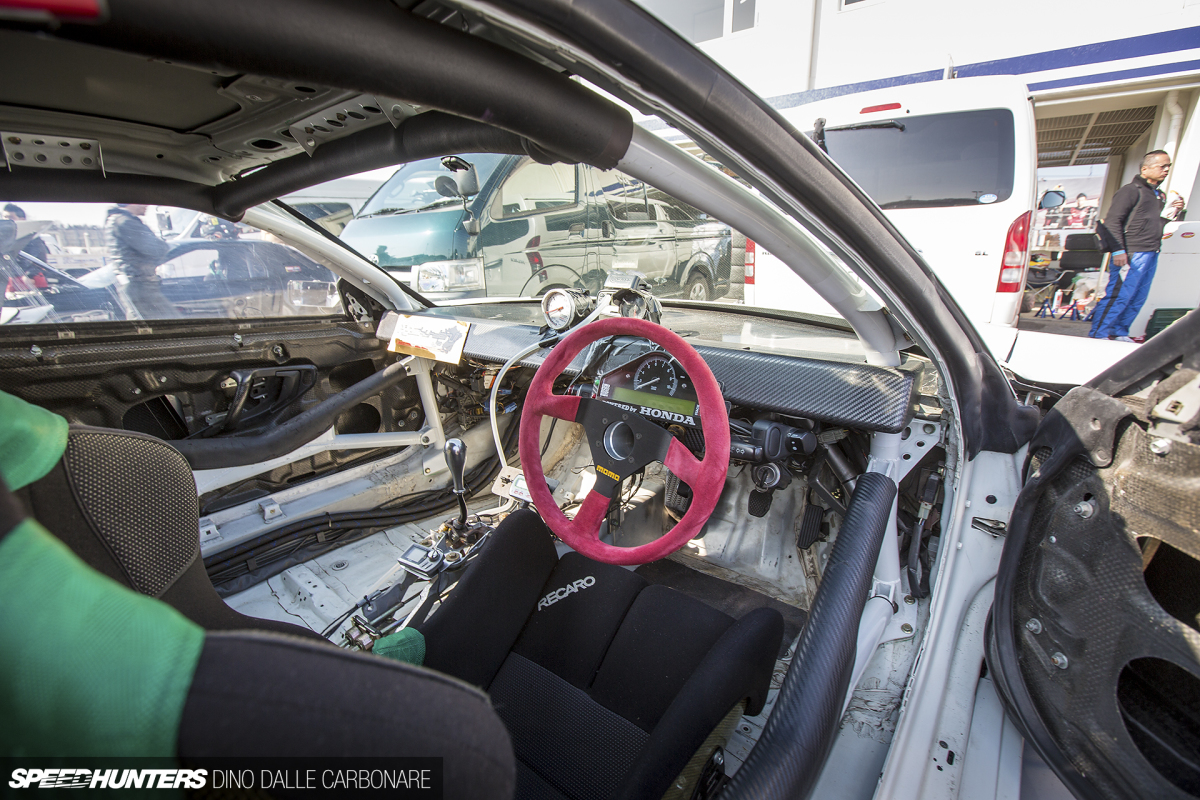 The interior is gutted; anything not deemed necessary was removed, and stiffening things up is a pretty hefty bolt-in cage – bolt-in because you can't weld steel onto an aluminium chassis of course. Check out the carbon doors, which must weigh no more than a couple of kilograms per side.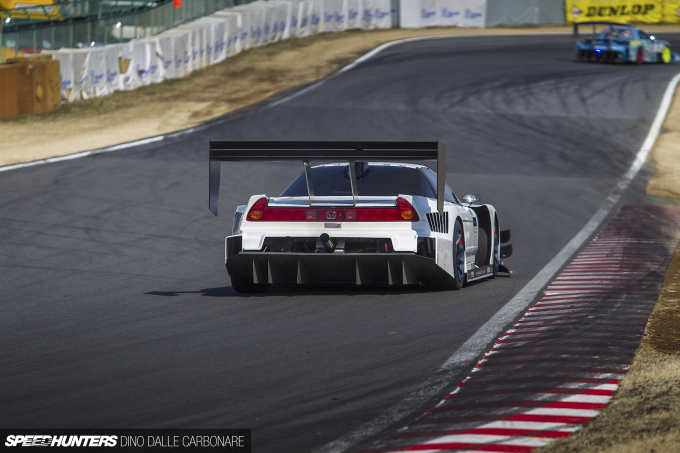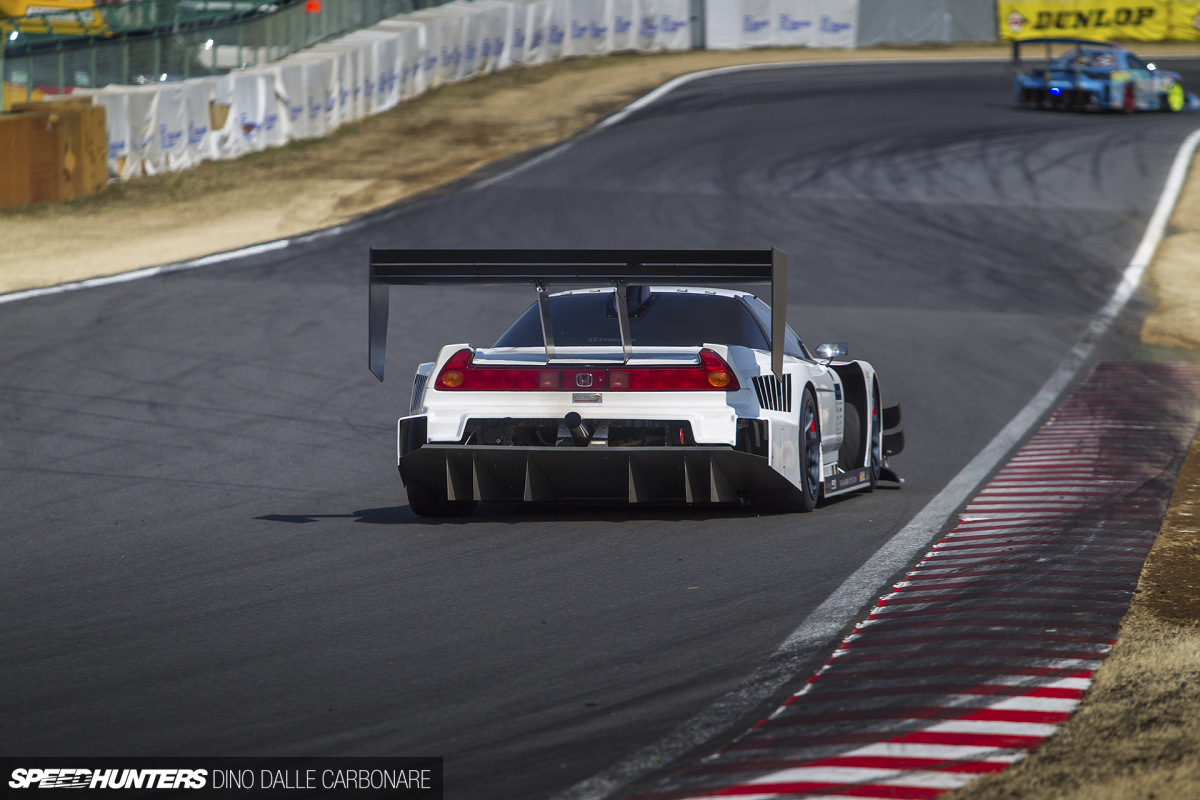 As I mentioned in my overview of the Attack Tsukuba event, the Kyushu Danji NSX managed the fastest time of the day: 54″101. There's plenty more to come too, and the evolution of this wild machine will no doubt continue, as it has for many years. This is one car I'm definitely going to keep my eye on…
Dino Dalle Carbonare
Instagram: speedhunters_dino
dino@speedhunters.com