The Ultimate Daily?
When BMW announced it would be affixing the M badge to its diesel-engined M550d, X5 M50d and X6 M50d back in 2012, I was curious. Then, after actually driving an X5 M50d, my tuning imagination was sparked.
So when a friend of mine called to tell me about a custom X3 he had built, I was excited. But the second Den Mukhin dropped the hammer and launched the BMW, I was left speechless…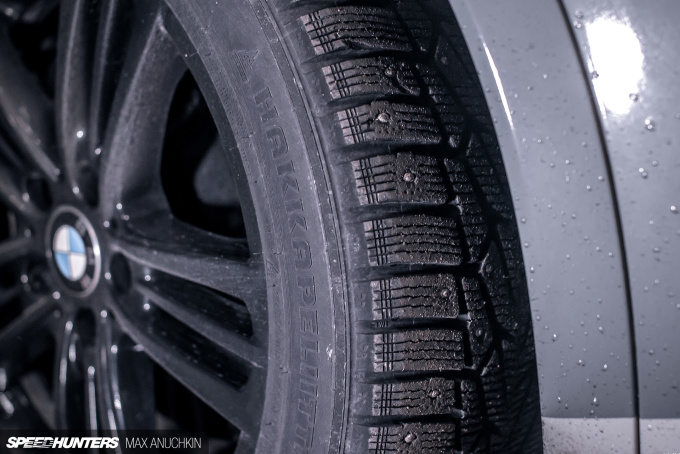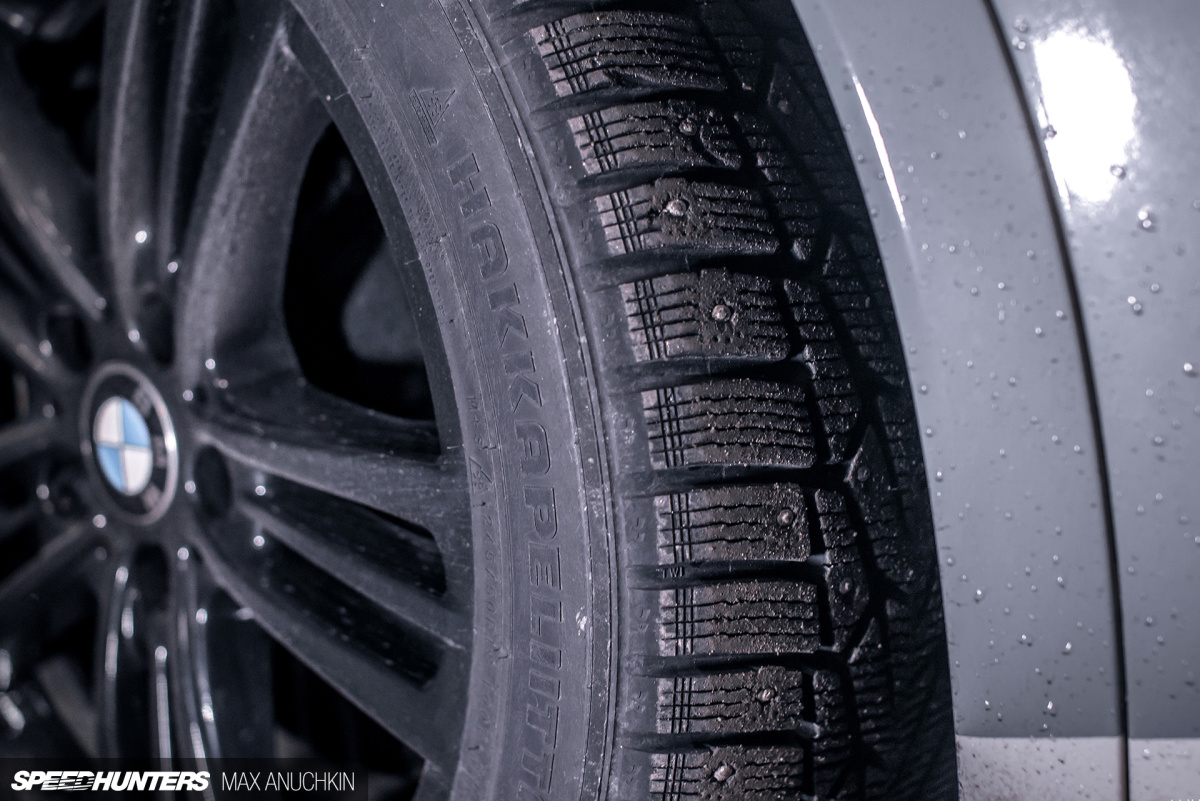 Okay, first up let me address an important detail for those who have noticed that the BMW is running OEM wheels and are about to question its Speedhunters worthiness. During the shooting it was -20°C, and therefore the X3 was on studded winter tyres which just happen to be fitted to its factory-spec wheels.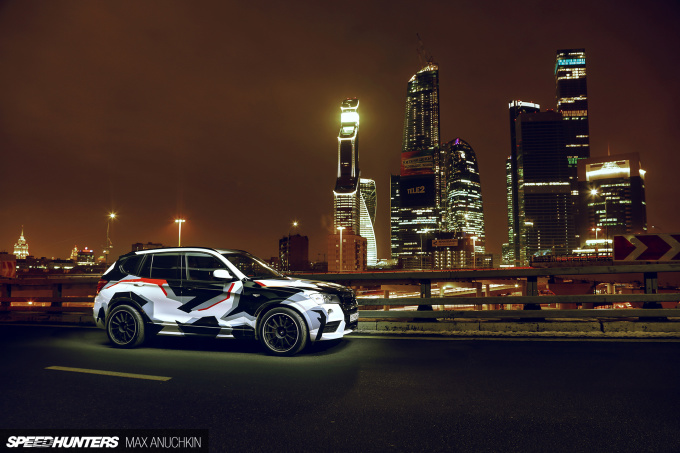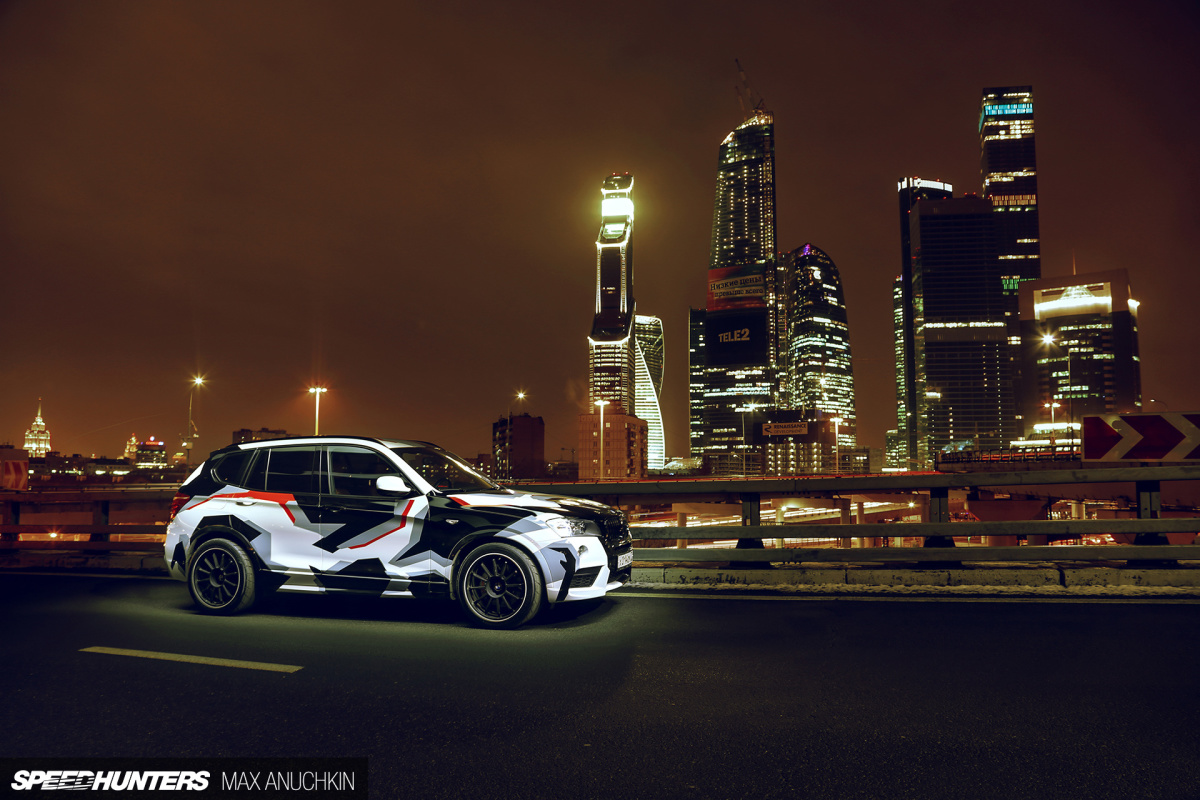 As we were moving through the city to various shooting locations, we saw multiple crashes due to the weather conditions. It had rained during the daytime and the temperature dropped drastically shortly after with iced roads as a result. That's Russia for you. But so is this build. To compensate, please have a look at this picture of the BMW which was shot earlier with its normally-fitted Solomon Alsberg Eco Super Light wheels in 20х10-inch ET35 (front) and 20×11-inch ET32 (rear).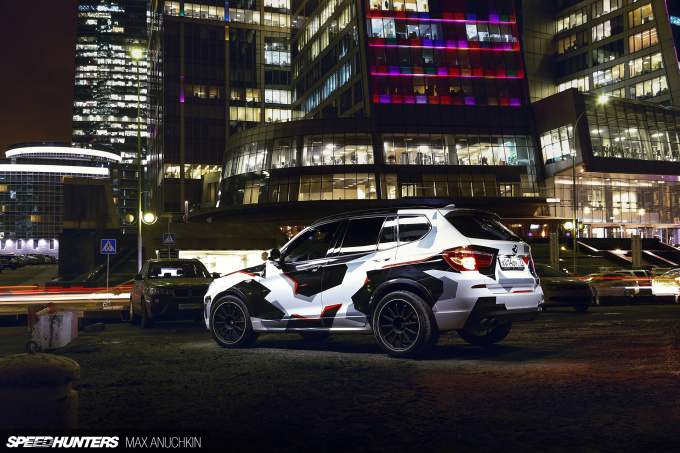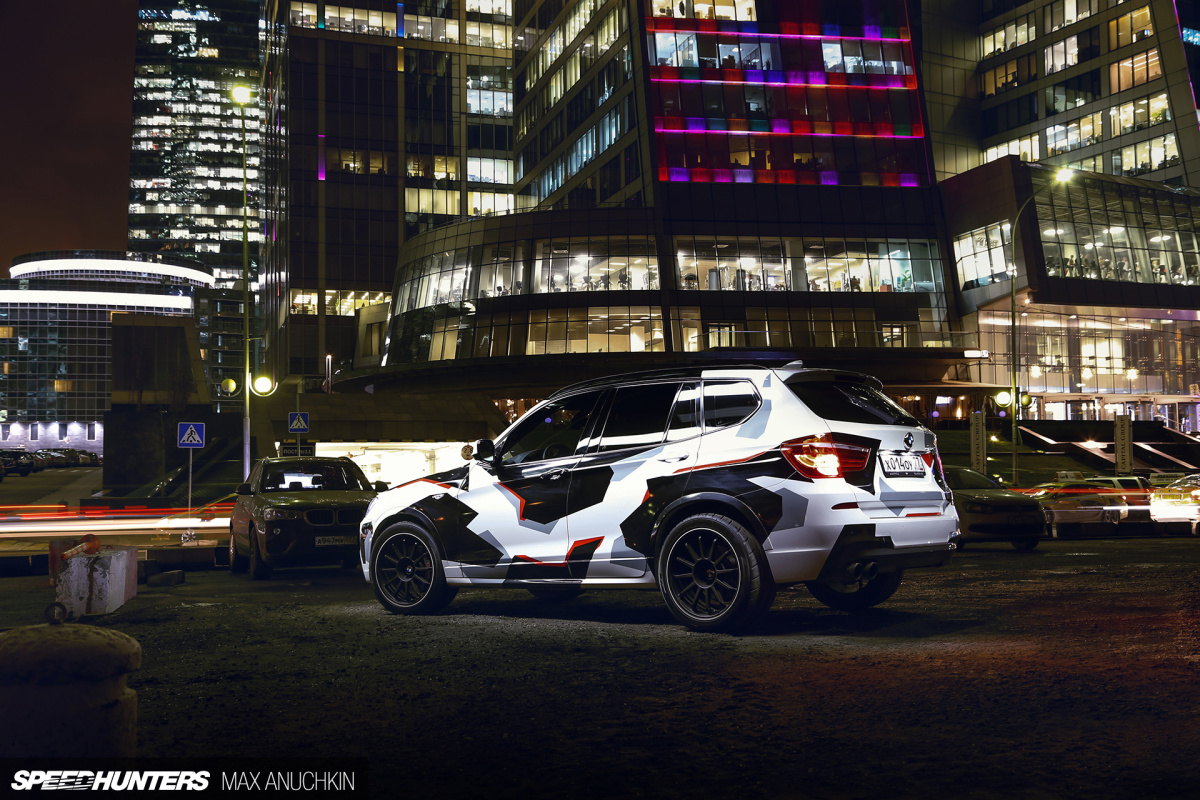 Okay, here's one more.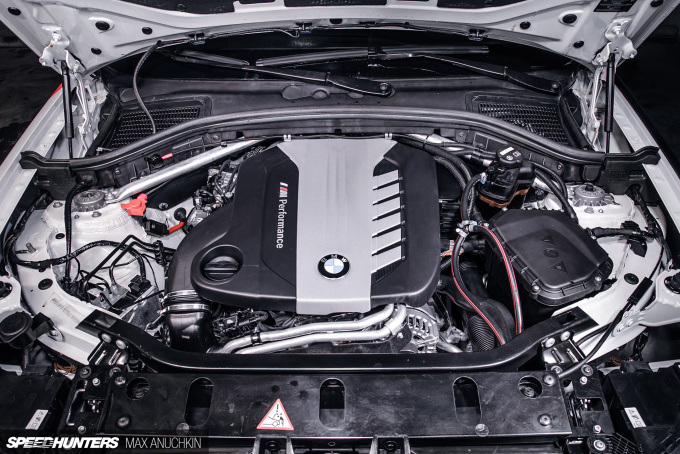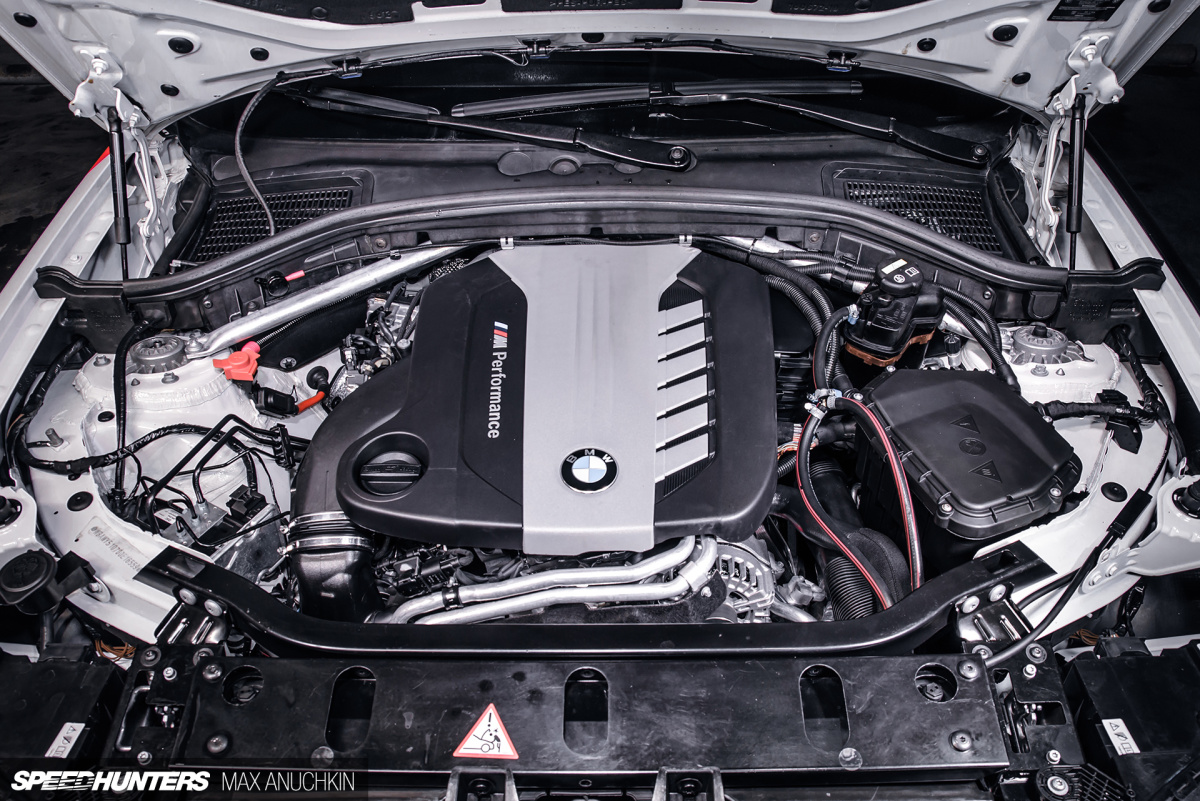 Now, back to the car… Attentive readers probably noticed that in the intro I was talking about BMW models that feature the N57S engine. The X3 in this feature never had that option from factory, but that's what engine swaps are for! It actually began life as an X3 30D with 258hp and 560Nm which was sufficient, but not unique. In November 2014, the decision was made to re-power the X3 with a triple-turbo diesel version from the M models which delivers 376hp and 740Nm in stock form. That's a big increase already, but when you are doing such a swap, why not tune it up a bit as well?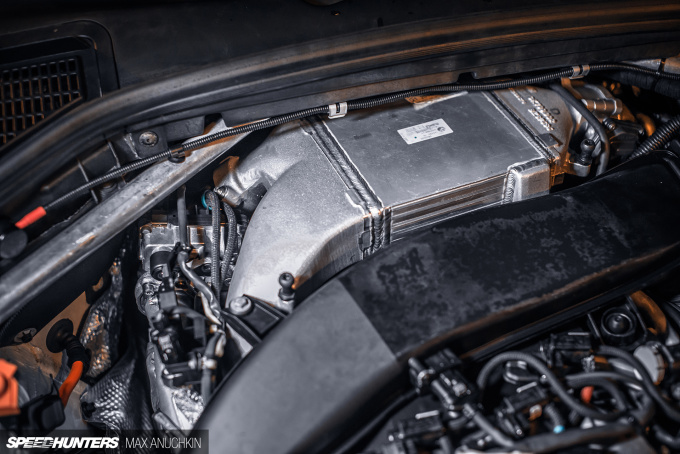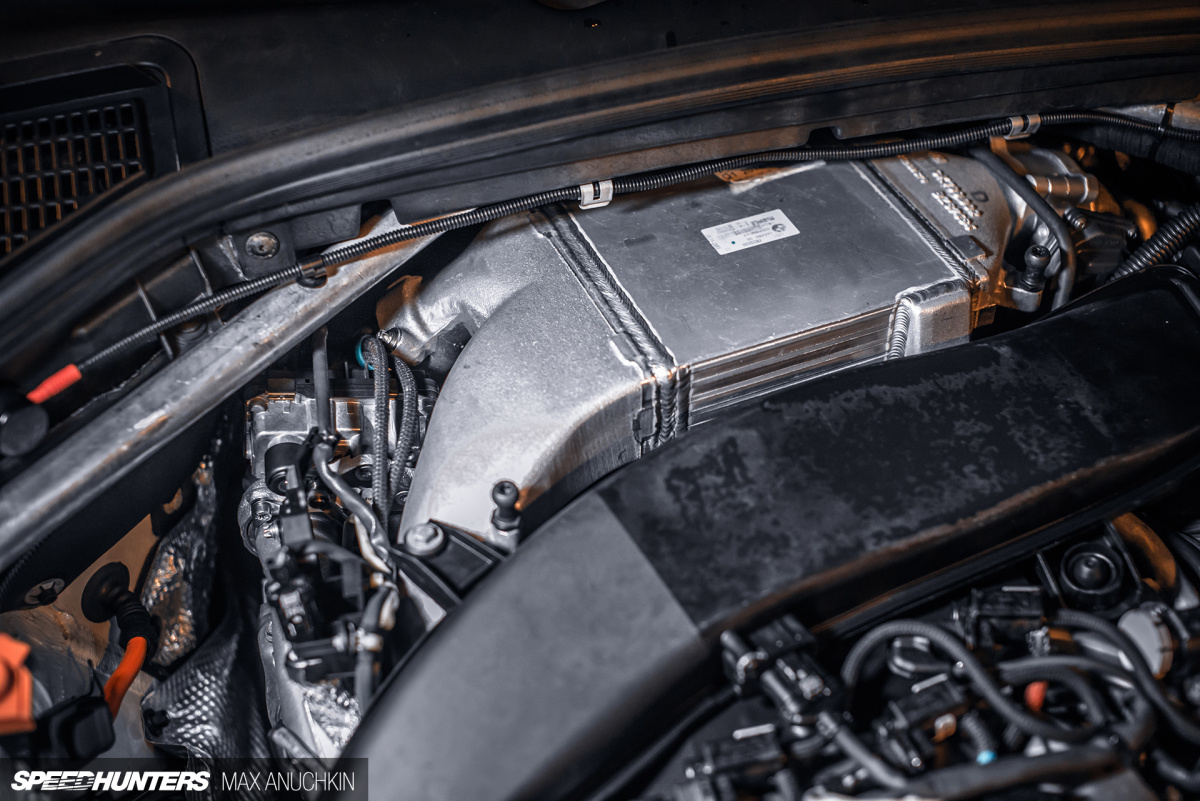 Eleven months later the build was completed. The intake is completely modified and features a custom intercooler.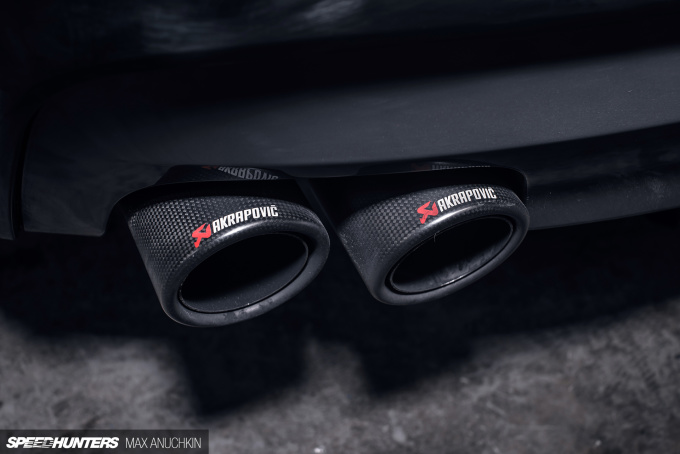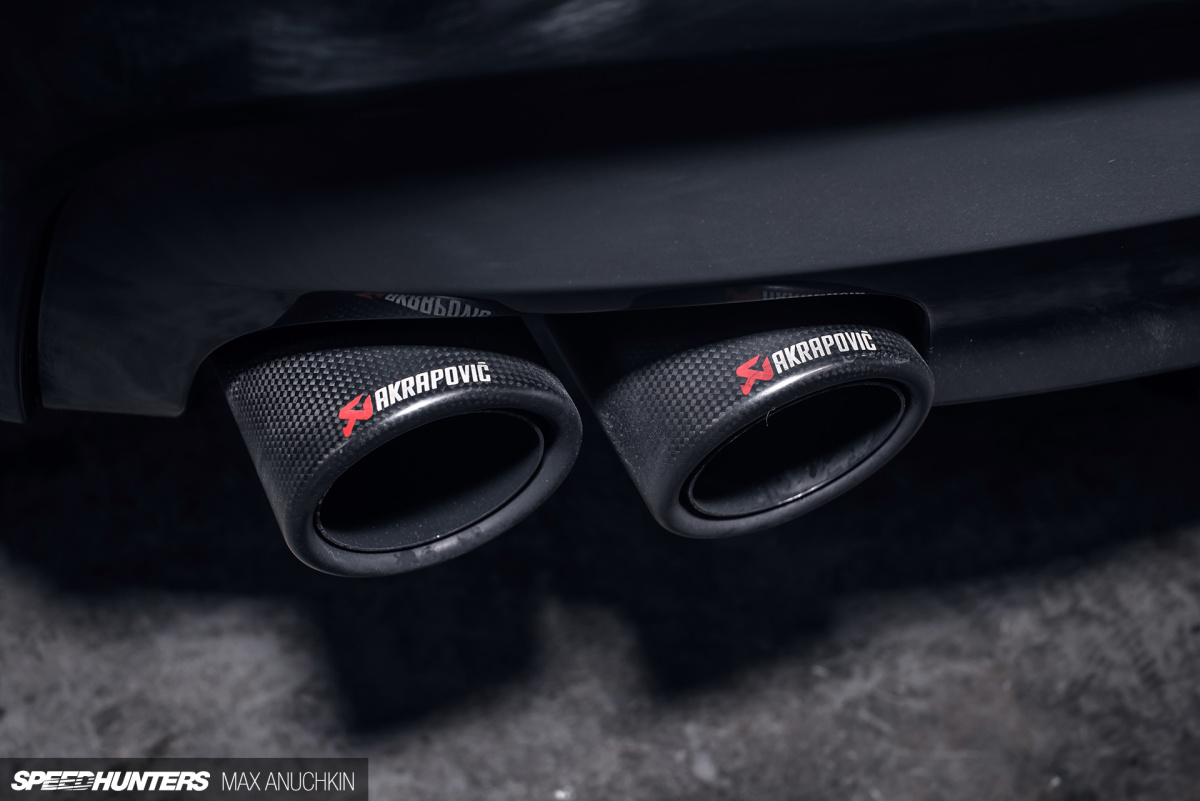 For the exhaust, Akrapovič tips are what you see. What you don't see without getting on the ground and looking under the car are the missing catalytic converters and DPF – it's a straight pipe system and it sounds amazing. Whether you are behind or inside the X3, you can hear the turbo whistle coming straight from the exhaust, which is a very pleasant, although uncommon sound for someone like me who hasn't experienced such a setup before.
Supercar Slaying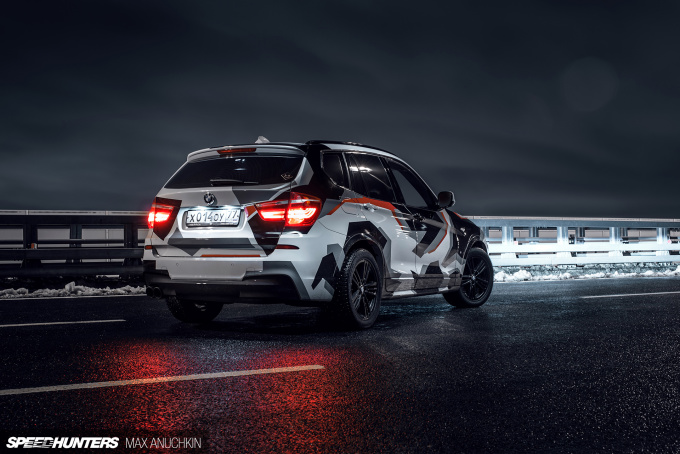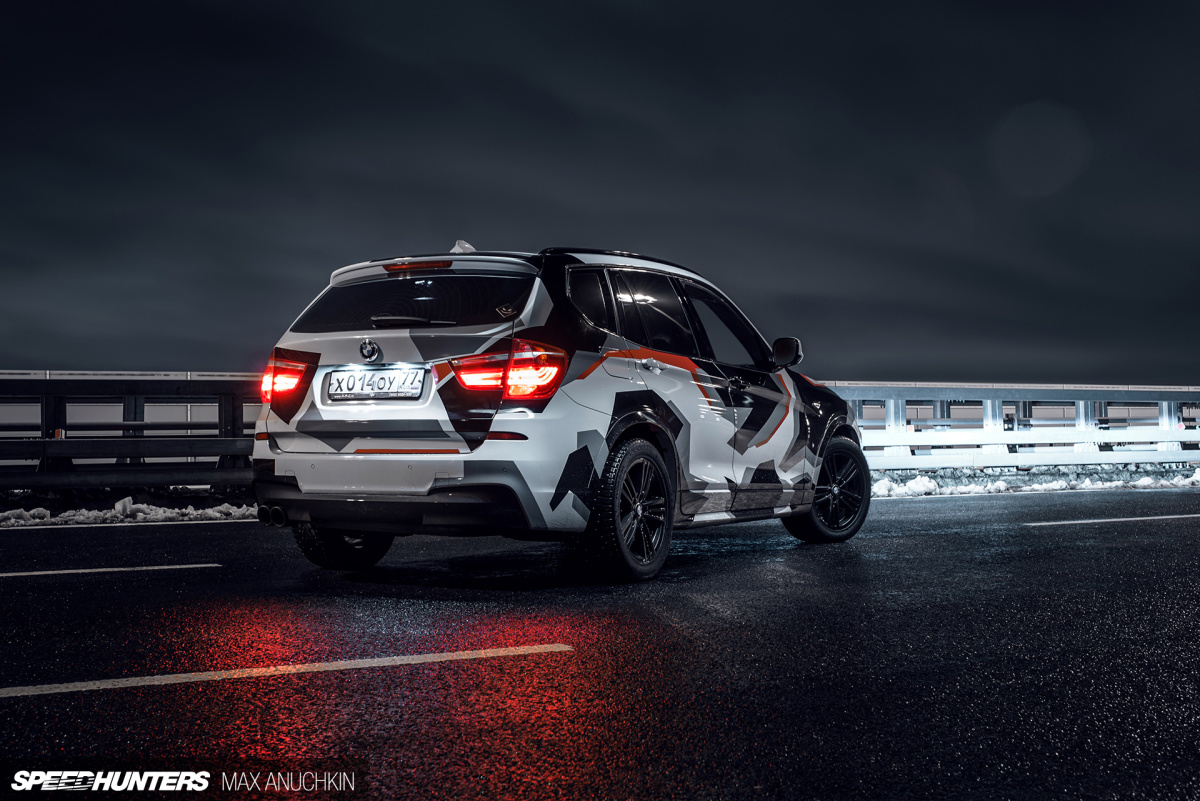 The engine swap, hardware mods and custom ECU software mapping by High Performance Center generate over 550hp, but most impressive is the 1000Nm of torque. What does that equate to in the real world? Well, see it for yourself: 0-100 km/h in 3.6 seconds (insert any supercar here for comparison) and a standing quarter-mile time of 12 seconds flat.
Here's a video I quickly snapped on my phone. Remember the studded tyres and iced roads…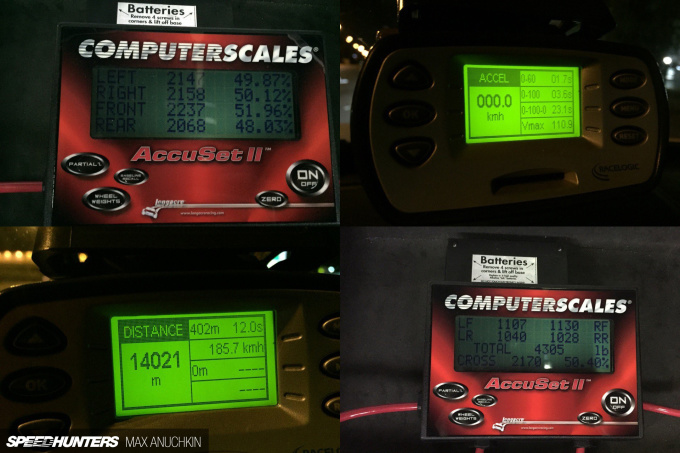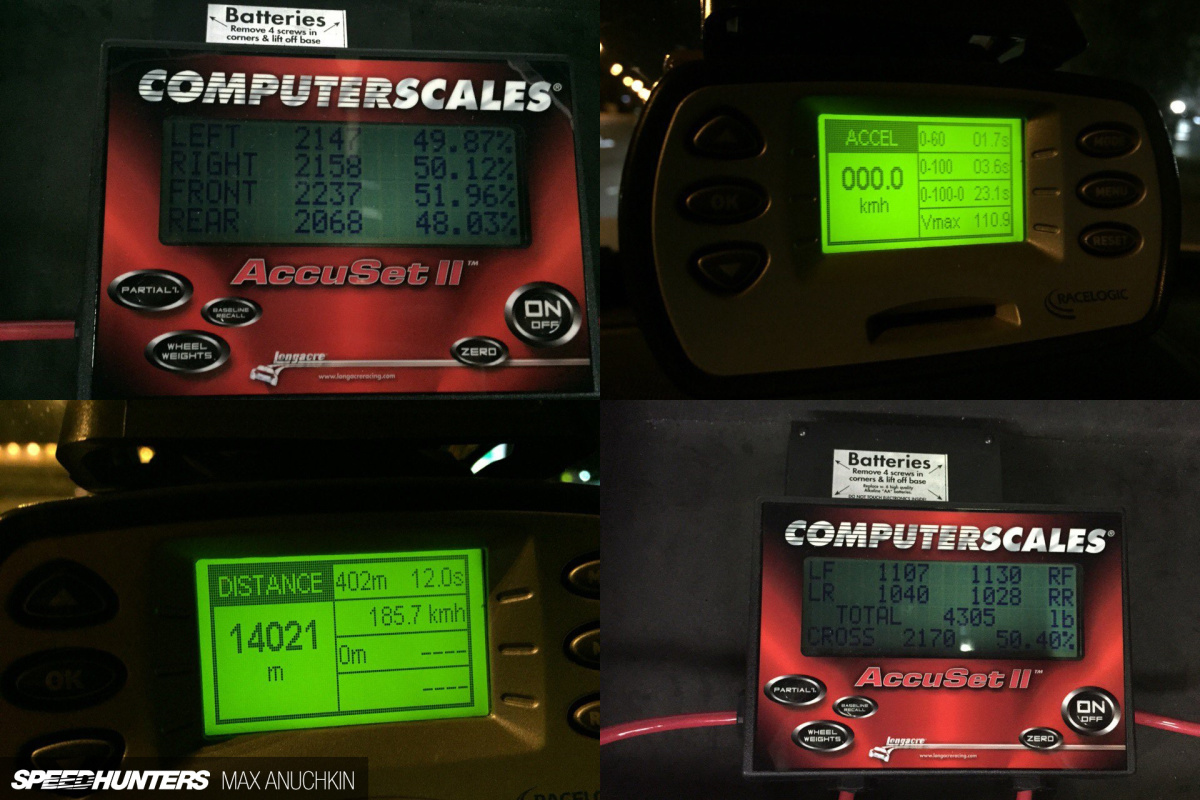 But the performance numbers aren't the only ones that impressed me. A common problem with engine swaps that's often not talked about is added weight, and even more problematic is switched distribution. Again, let the visual aids impress you – an almost perfect weight split across all four wheels. Maybe BMW should build this 'X3 M50d' as a production 'super-diesel SUV'?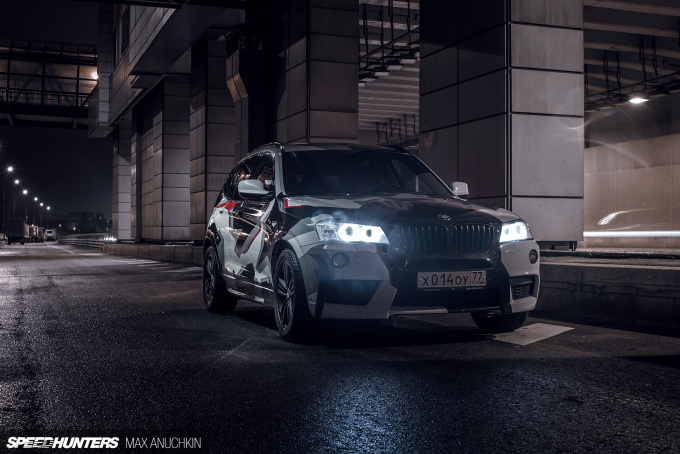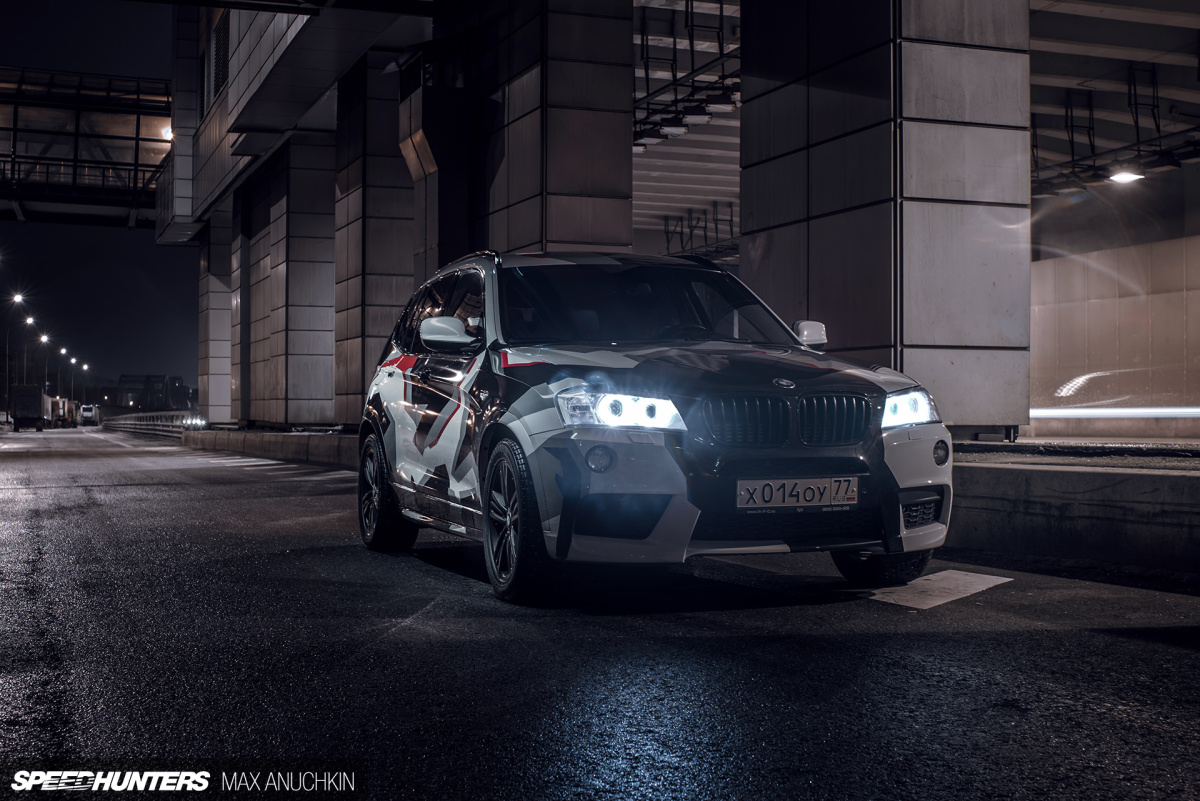 To withstand all that power, the ZF 8HP70 8-speed automatic gearbox was reinforced and its software modified by HPC to prevent it going into limp mode from all the extra torque thrown at it. The differential is from an X5 F15 with a shorter 3.15 ratio compared to the X3's factory 2.81, which makes the car accelerate faster, while sacrificing top speed. The latter is not really a problem as the car is being used daily in Moscow.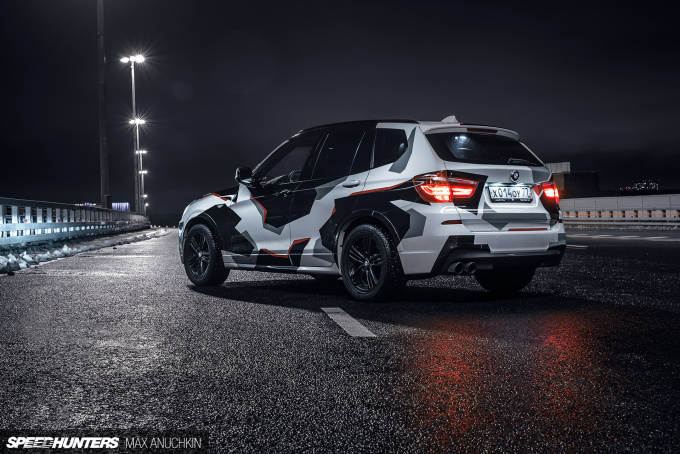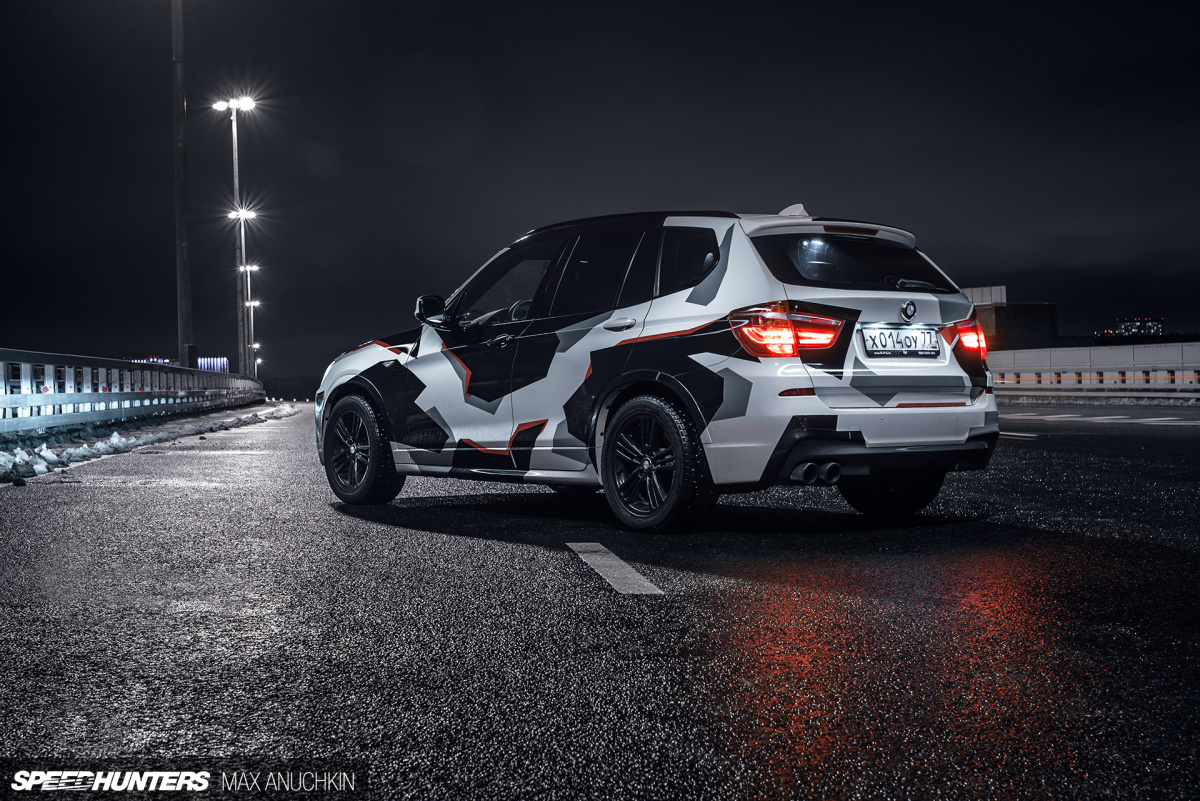 From the time the modifications started, the X3's purpose was to be a versatile all-rounder, and KW springs (-30mm) give it a lowered stance for extra cornering stability around the streets of Russia's capital city.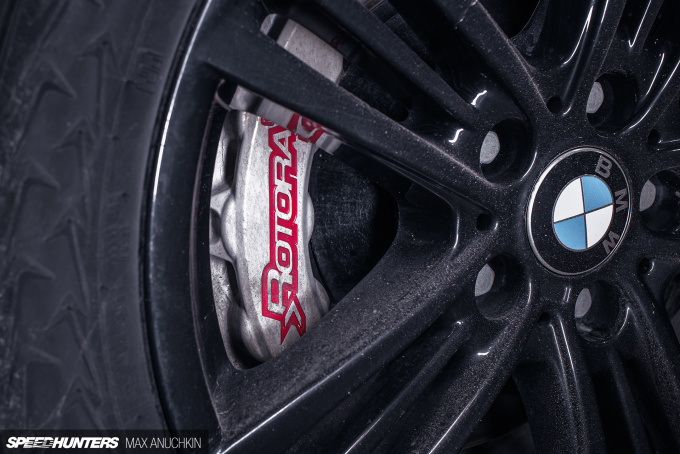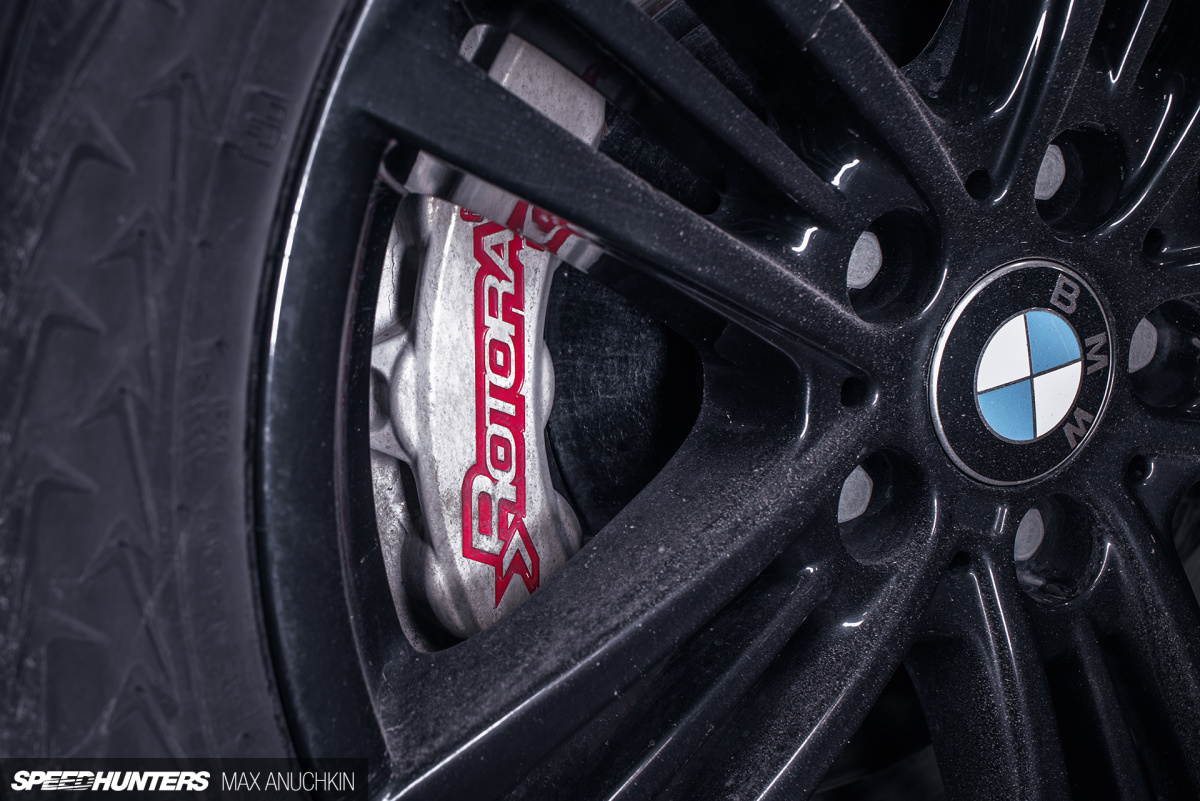 More horsepower in a machine that weight almost 2-ton (1952kg with half a tank of gas) requires extra stopping power, and that's where the Rotora package comes in. There's 6-pot calipers in the front and 4-pot calipers in the rear with 355mm discs and stainless braided lines all around, which altogether is more than sufficient for daily driving.
Creature Comforts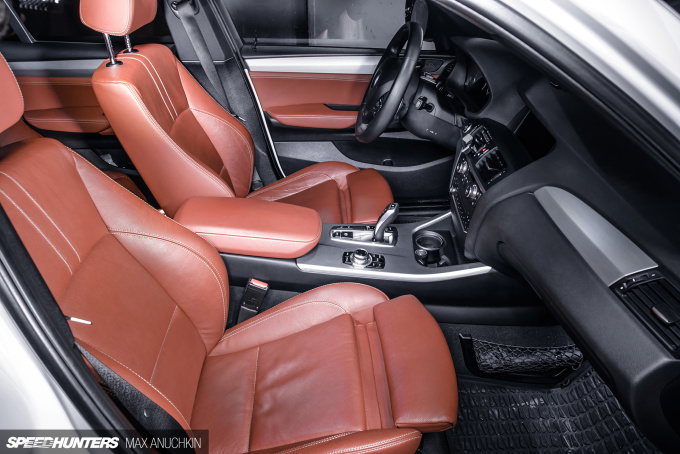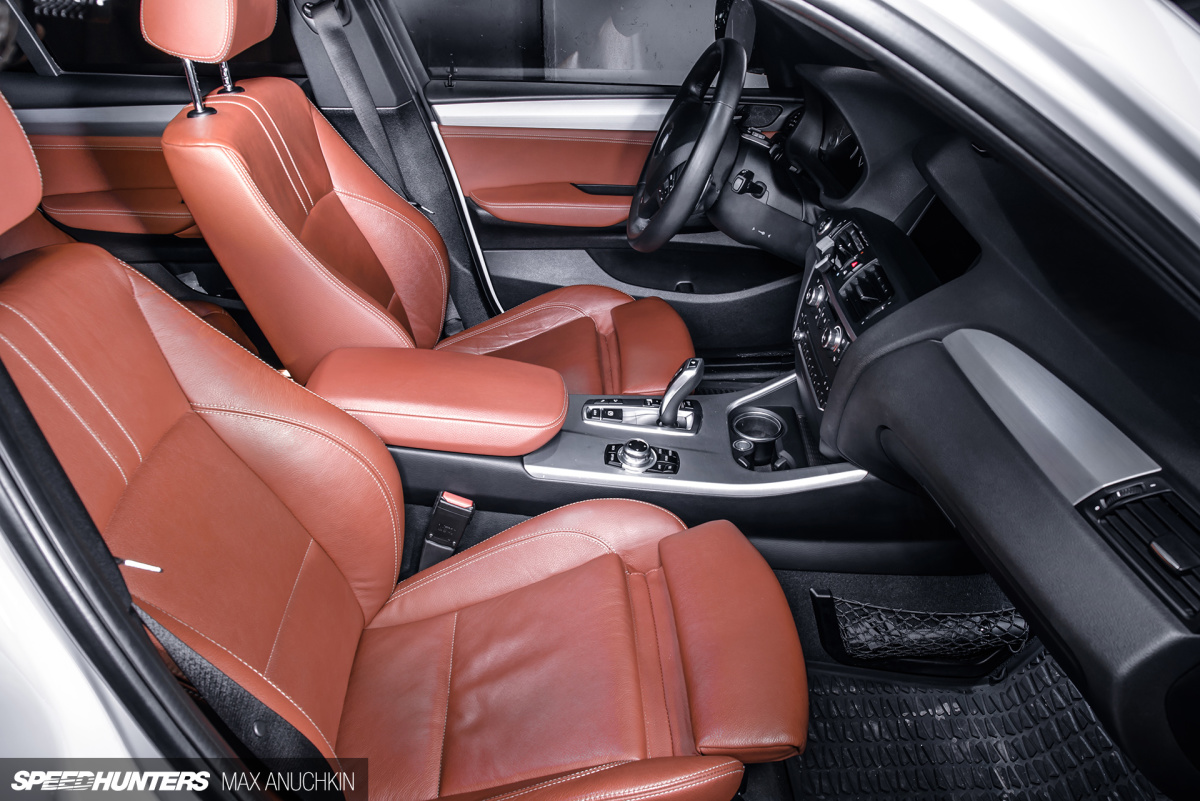 Speaking of daily driving, don't expect any bucket seats or weight reduction – it's all stock here!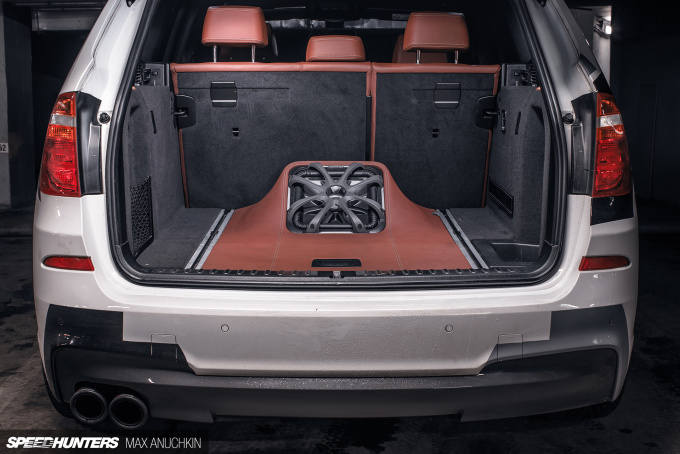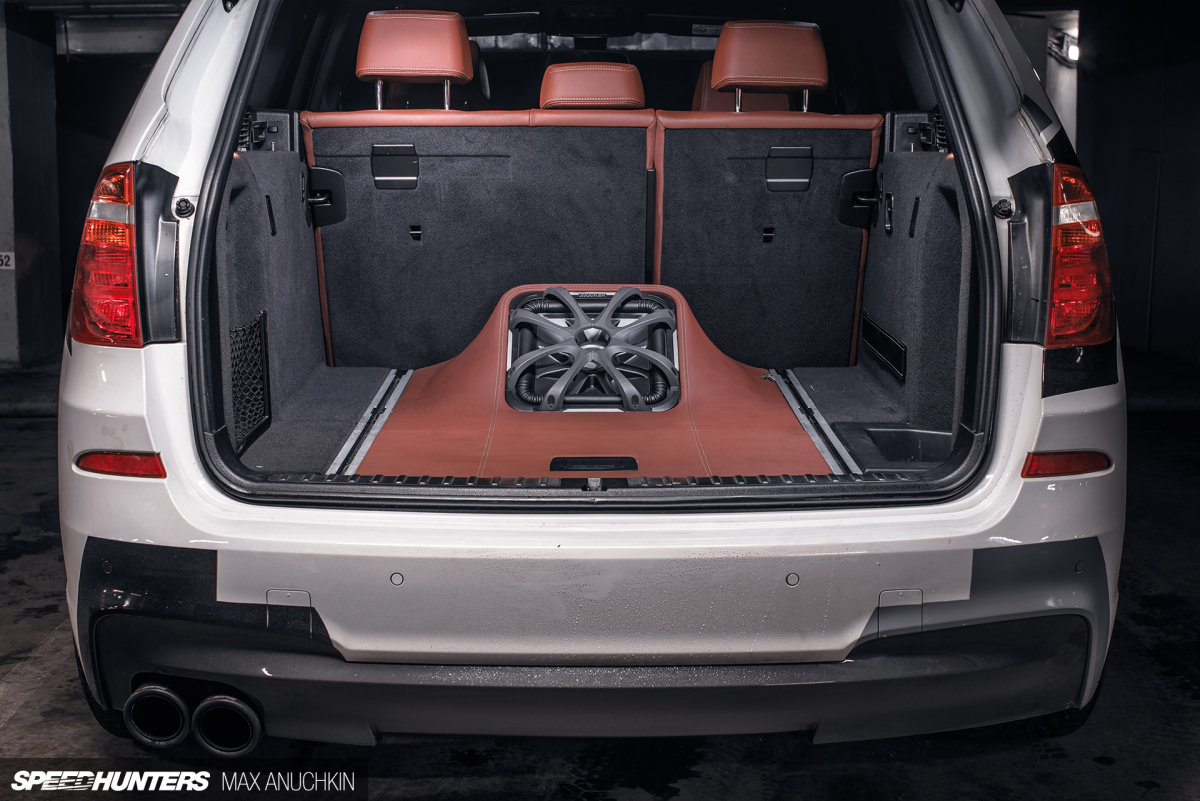 In fact, some weight has actually been added with the audio install. I am not really a connoisseur of this sort of thing, but I am sure some of you will probably appreciate the system, which includes an Audison DA1 bit and Audison bit Ten D processor, a Focal FPP 4100 amplifier, German Maestro SWF8012 8-inch subwoofers and CDT Audio CL-4SL midwoofers. All of those components are very well hidden, but the same can't be said for Kicker Solo-Baric S12L7 subwoofer (powered by Kicker KX 800.1 amplifier) installed in a custom boot enclosure.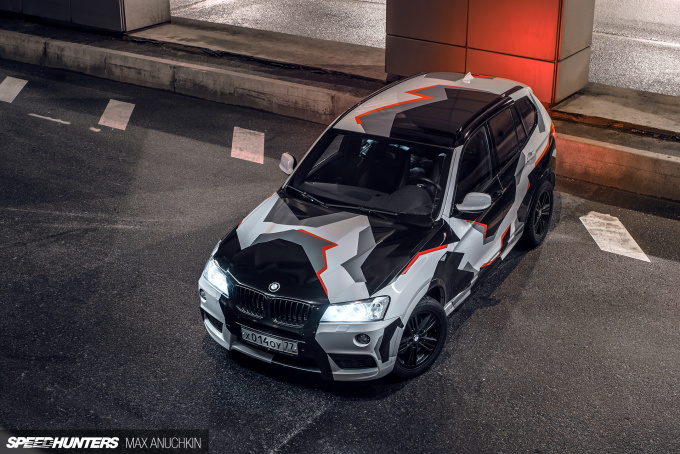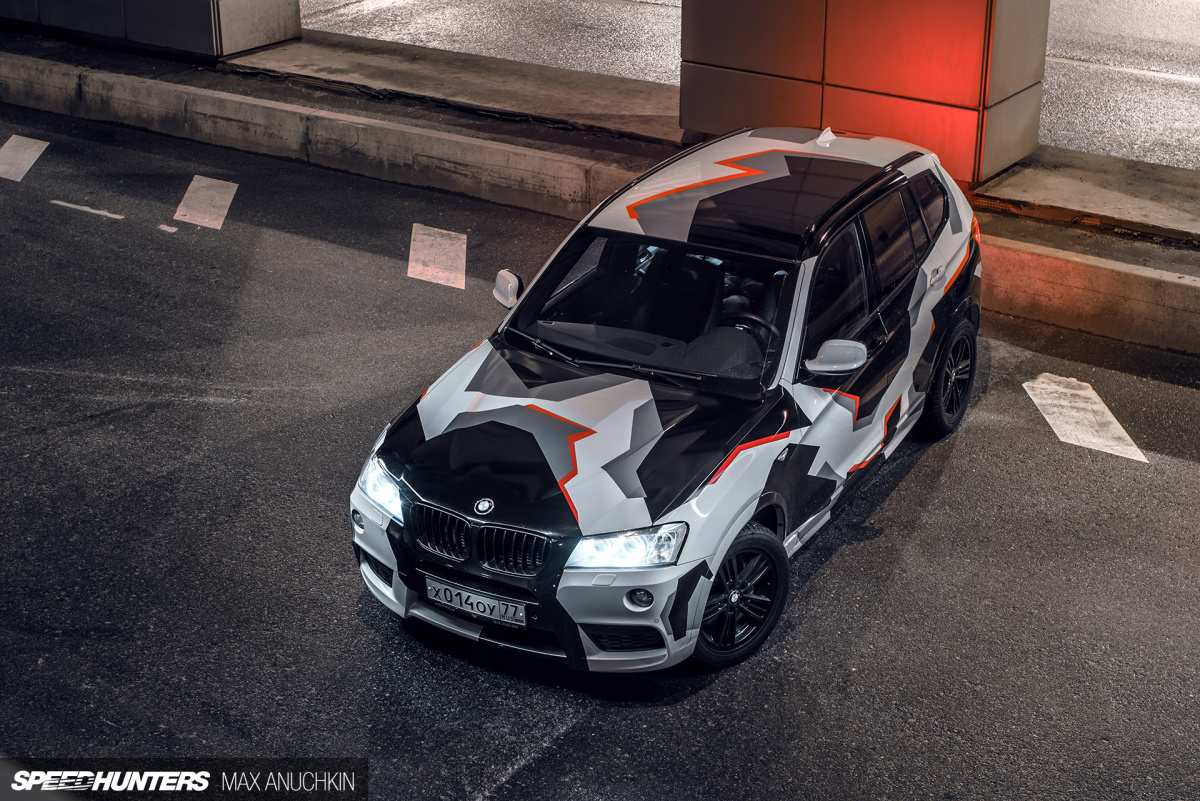 The outside has camo pattern decals added to make the generally boring X3 look more interesting. I am not sure whether I'd prefer a clean look to make it a real sleeper, but Den said he will be going for a complete custom wrap after winter.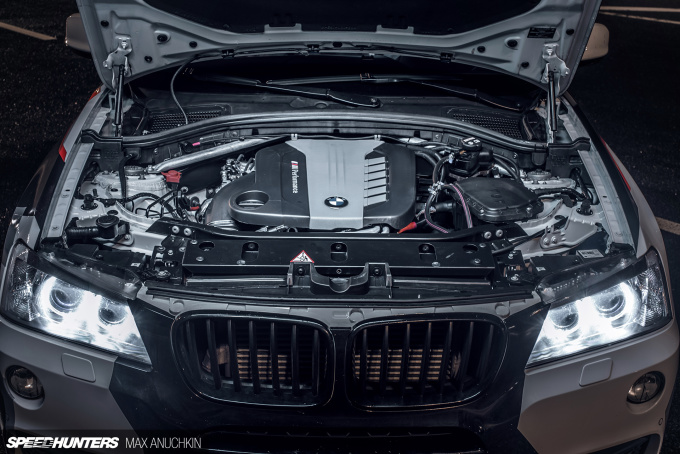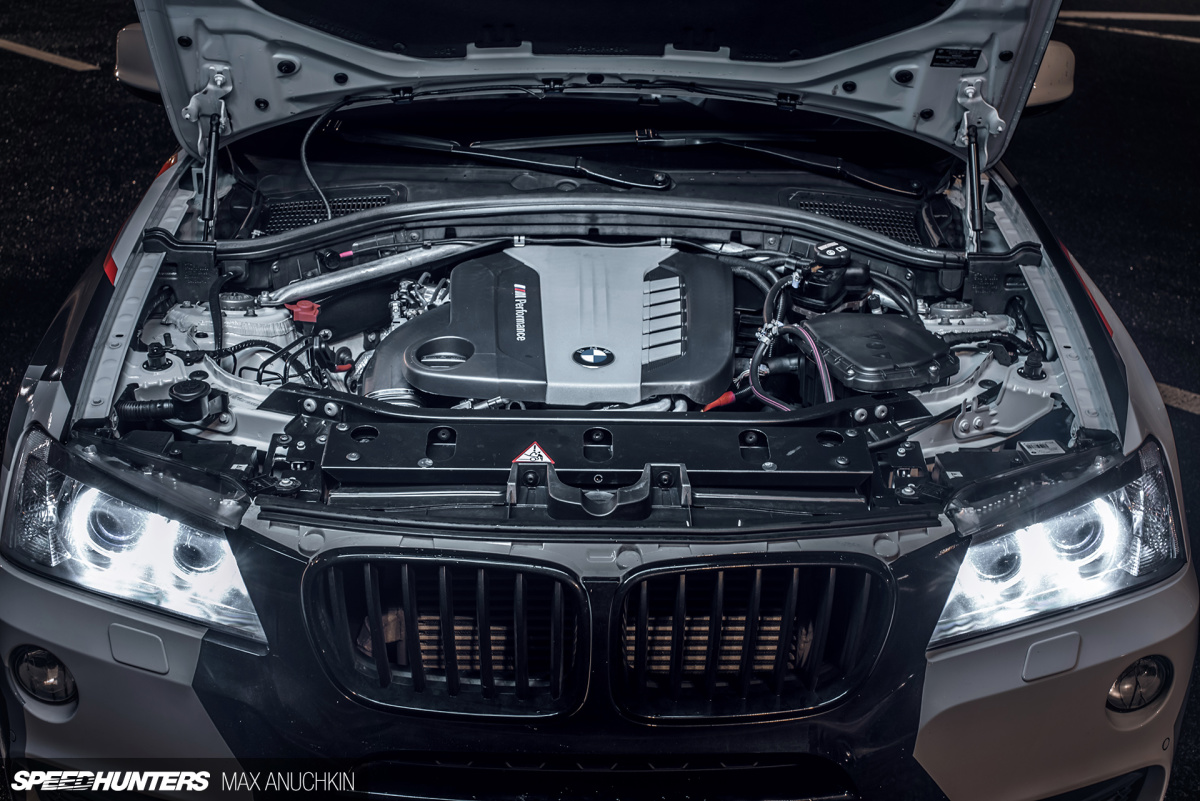 The BMW's looks aren't the only thing that will be addressed either. The engine management will receive additional fine tuning for better performance and the hardware will be upgraded too. Den is thinking about installing a water/methanol injection kit to give the performance a slight boost, but since the fuel injectors and pump are already at their limit, there's a bottleneck to solve there first.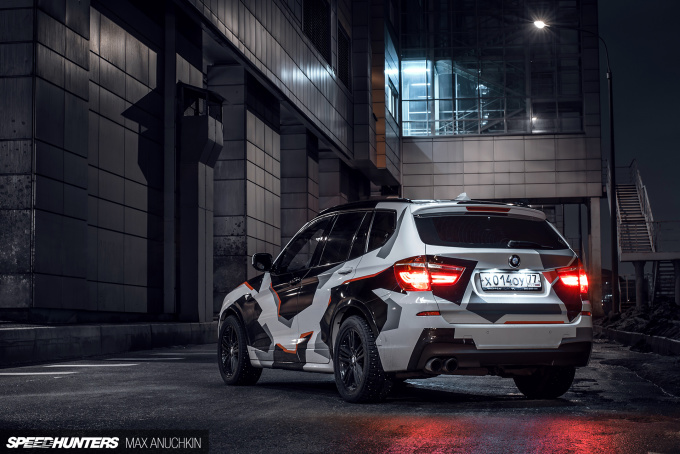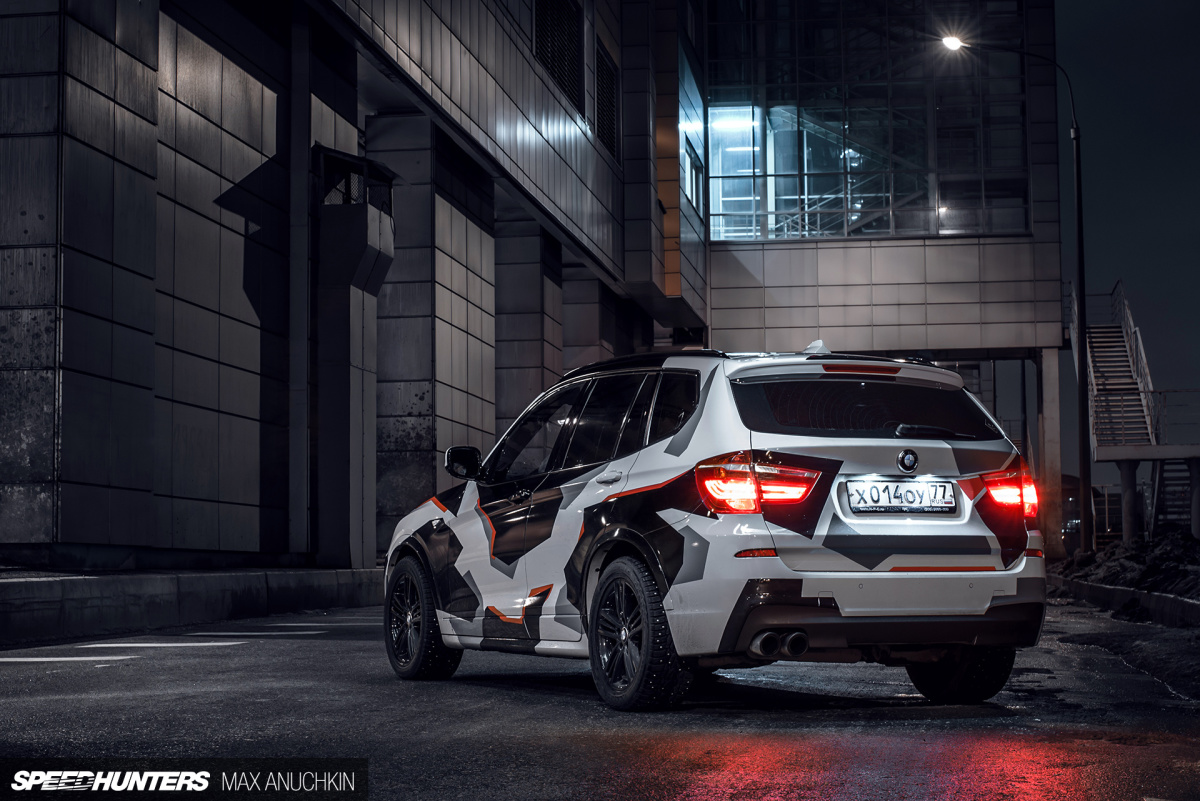 I must say, Den's X3 left a lasting impression on me. I can only think of it as the ultimate daily driver for someone who wants to have something different, that performs well, and – if I'm allowed to say such a thing on Speedhunters – returns good economy. The BMW has done over 14,000 kilometers since being modified, and Den's had absolutely no issues with it. I hate to finish on a boring note, so I hope the current fuel consumption of 9.0L/100km (26mpg) will increase in the nearby future!
Misha Charoudin
Instagram: boostedboris
misha@speedhunters.com
Photos by Max Anuchkin
Cutting Room Floor