Hard Parked
Some months back, I attended the very first Auto Heroes event at Mondello Park, just outside Dublin in Ireland.
The premise was simple: create a car happening that catered for everyone's tastes. This isn't a track day, it isn't a drift practice day, it isn't a car show or a meet. It's all of the above at the same time.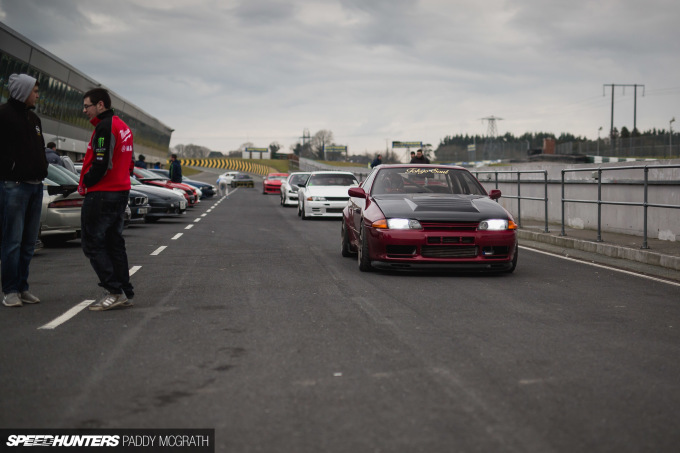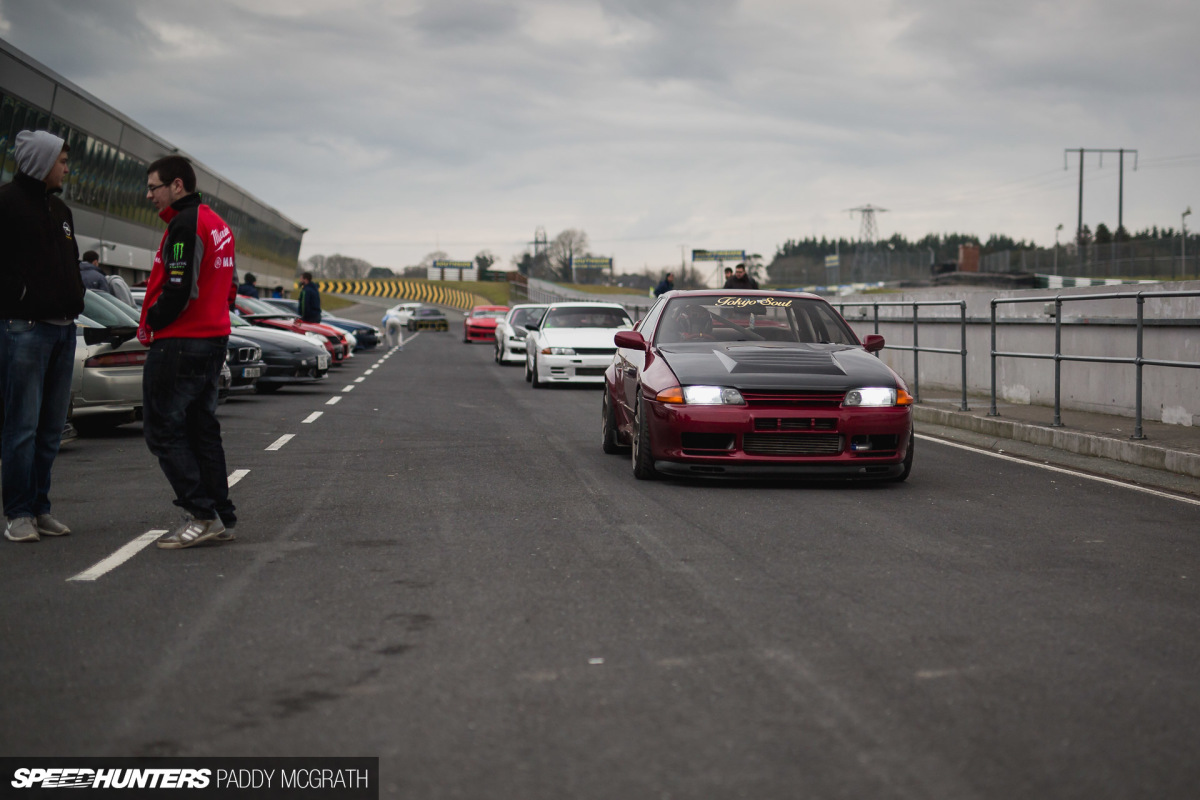 For as long as I can remember, Ireland has always had a strong predisposition towards Japanese cars, and as such, any event like this is going to have a particular leaning towards the Japanese side of things. It's not JDM biased, it's just an accurate reflection of Ireland's car culture at this point in time.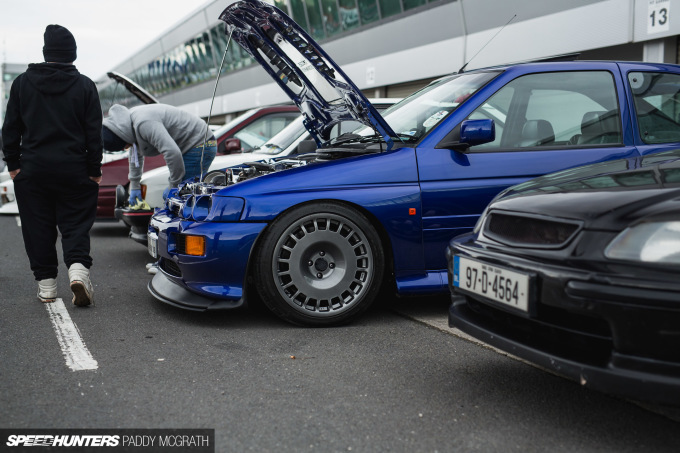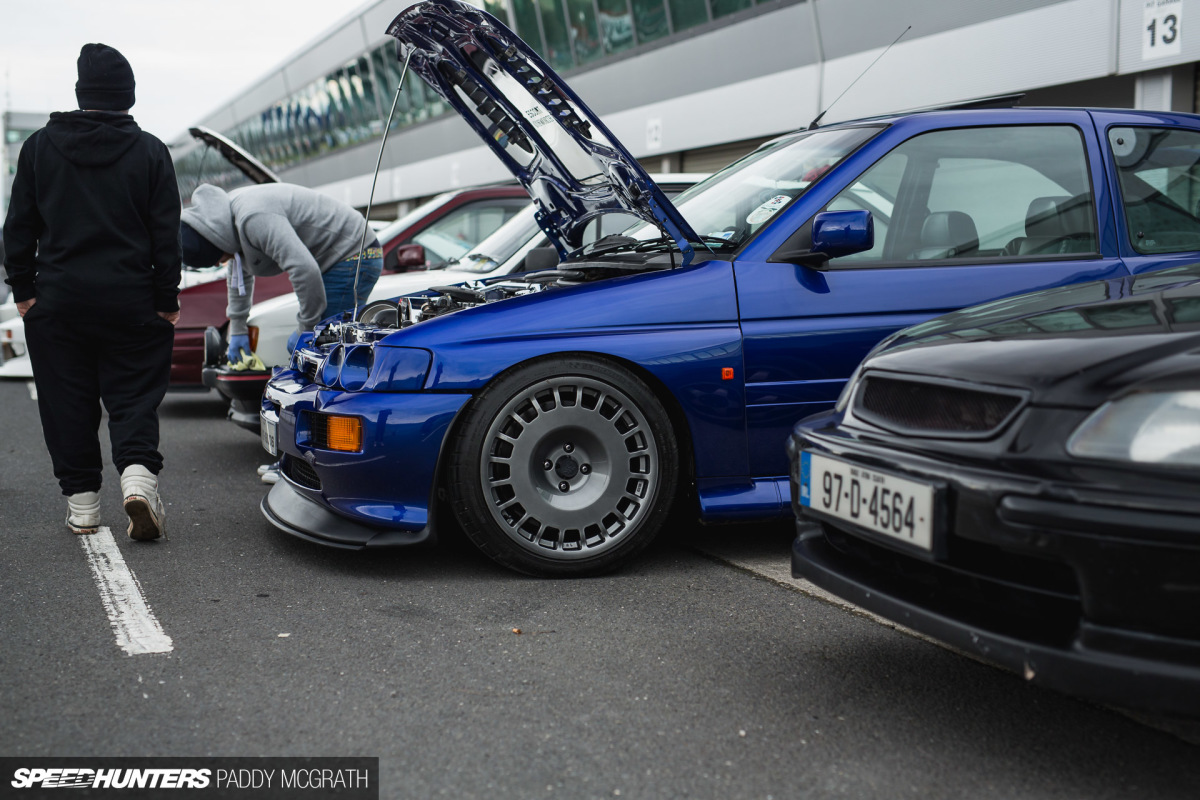 It doesn't mean that fans of non-Japanese things aren't welcome, far from it. They're embraced.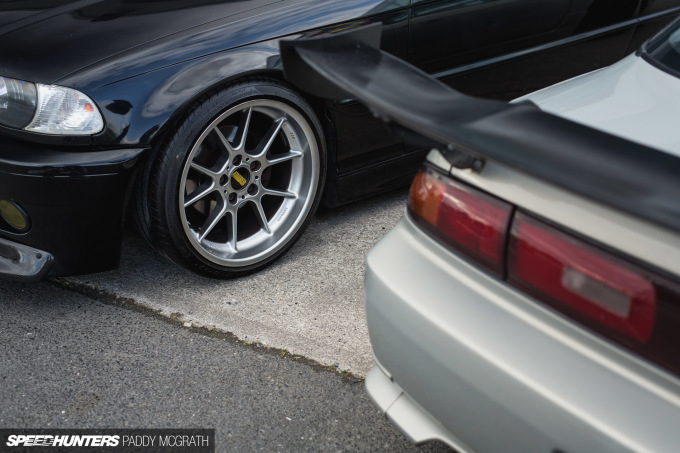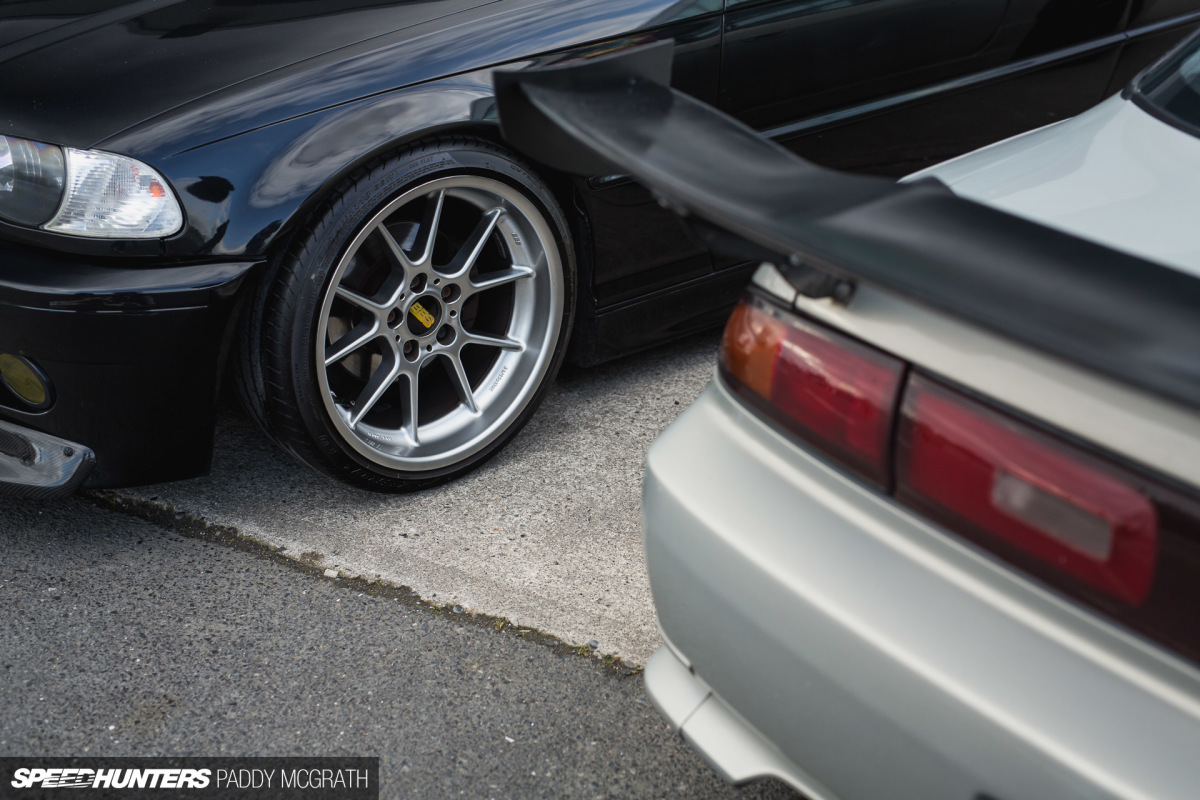 Since I first visited, the organisers have, err… organised things slightly differently to make the most of the Mondello Park facilities, and just to improve the whole experience in general for anyone attending. For the sake of simplicity, I'll take you through three of the main pieces of the Auto Heroes puzzle, starting with the 'hard parked' area. Yes, the organisers have a sense of humour.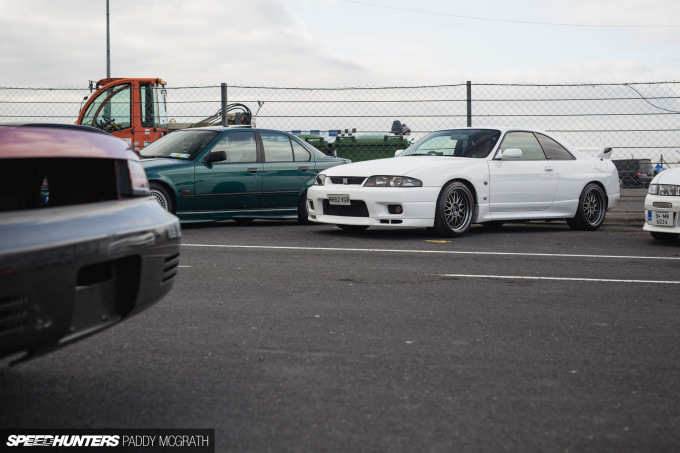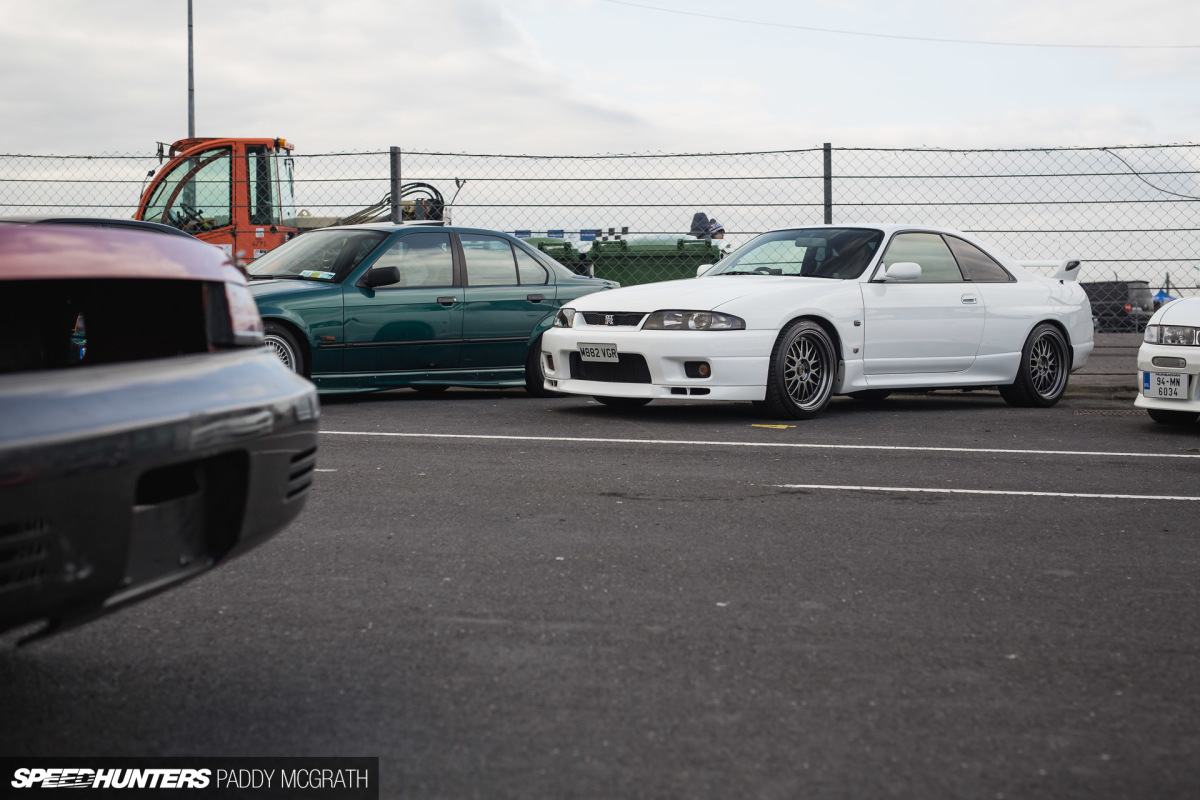 The full length of the pit lane is now reserved for those that just want to park up and show off their cars, or just have a chat with other enthusiasts. It always throws up a couple of interesting cars too. I'd forgotten just how impressive the R33 GT-R is, even in a relatively mild state of tune. The GReddy/GREX brake upgrade and BBS LMs (you can see a detail in the Bonus Images chapter) were subtle but welcome touches.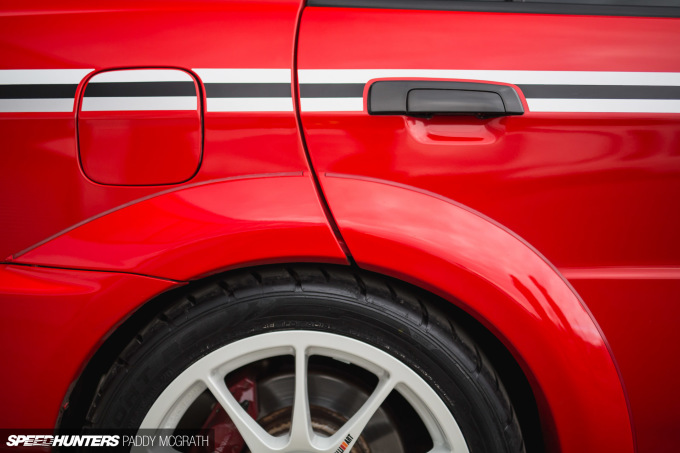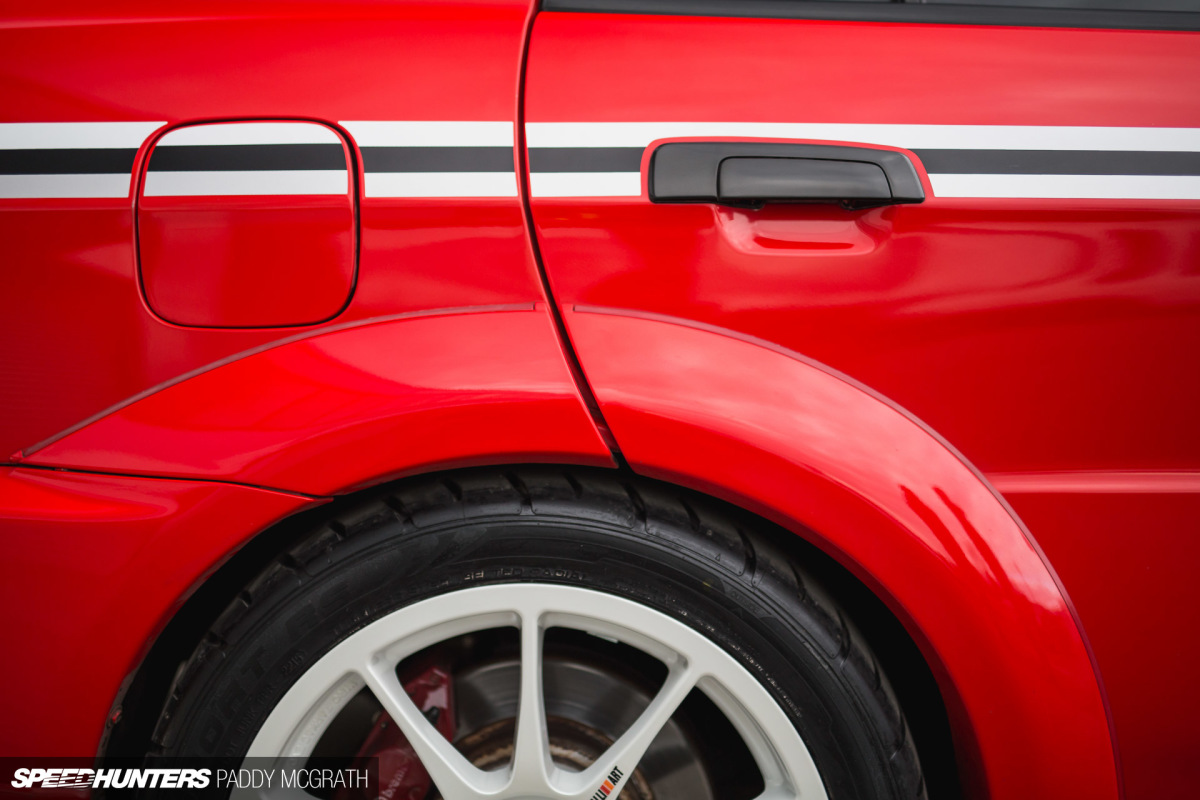 It's been a long, long time since I've seen a genuine Tommi Mäkinen Edition Lance Evolution VI, and I've probably never seen one in quite such immaculate condition either.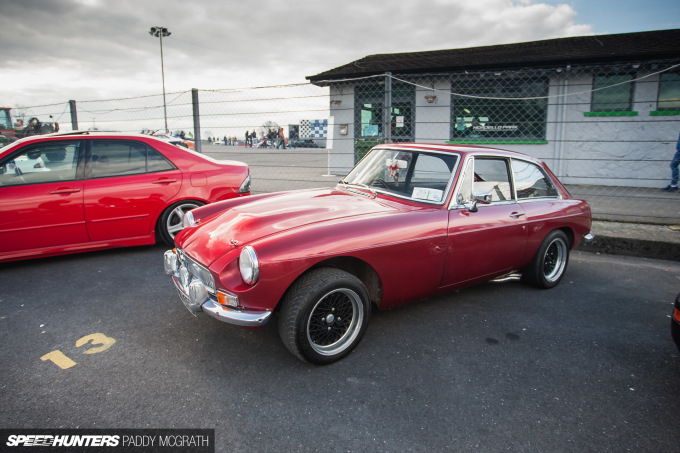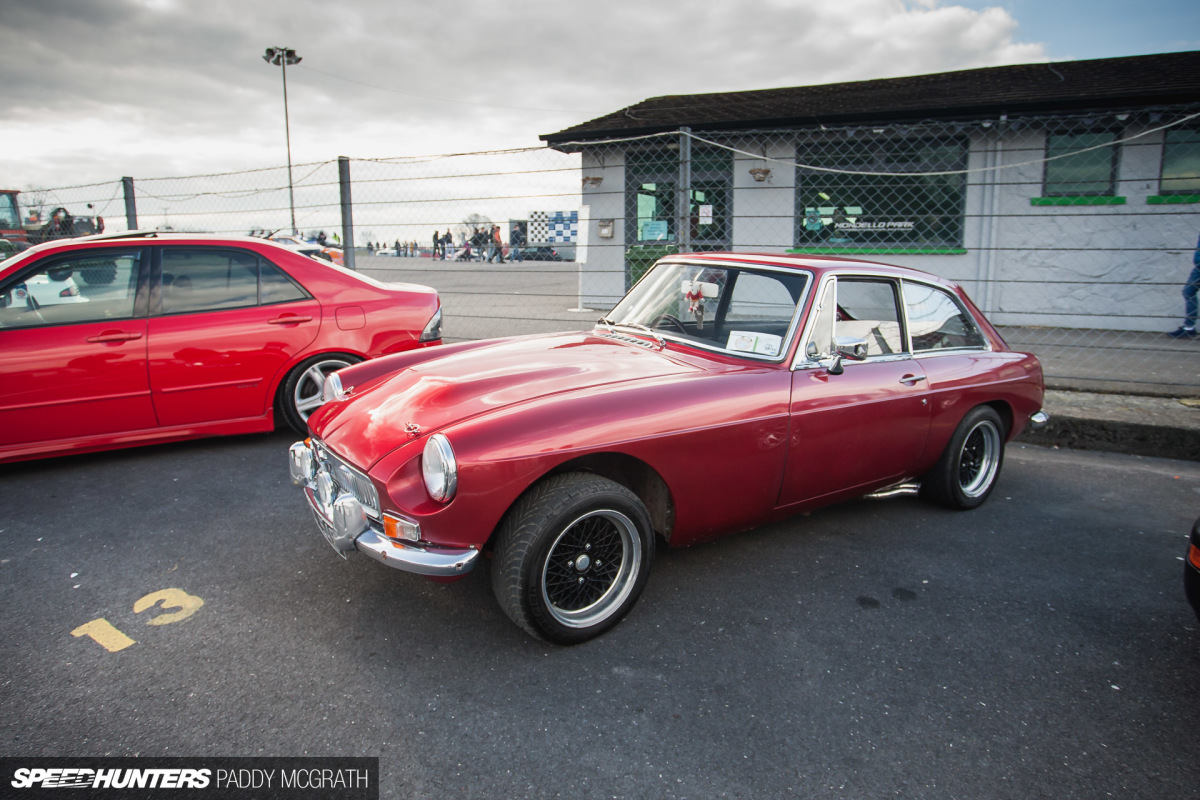 The MG BGT is typical of classic car shows in Ireland, but the SSR meshes and raised bonnet bulge are pointers that this isn't your typical factory-faithful restoration. Expect a spotlight later this week…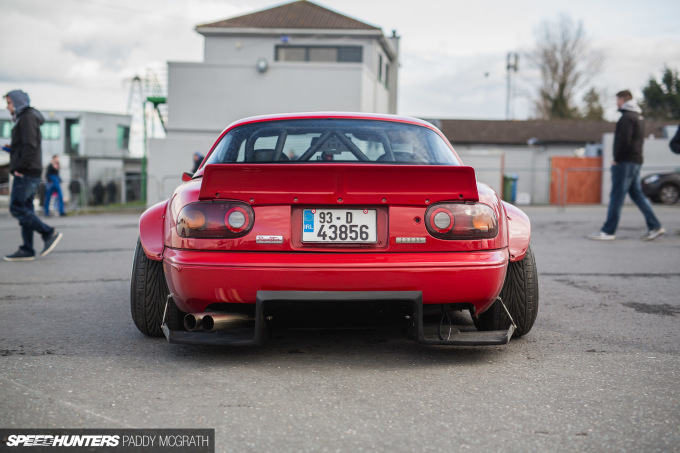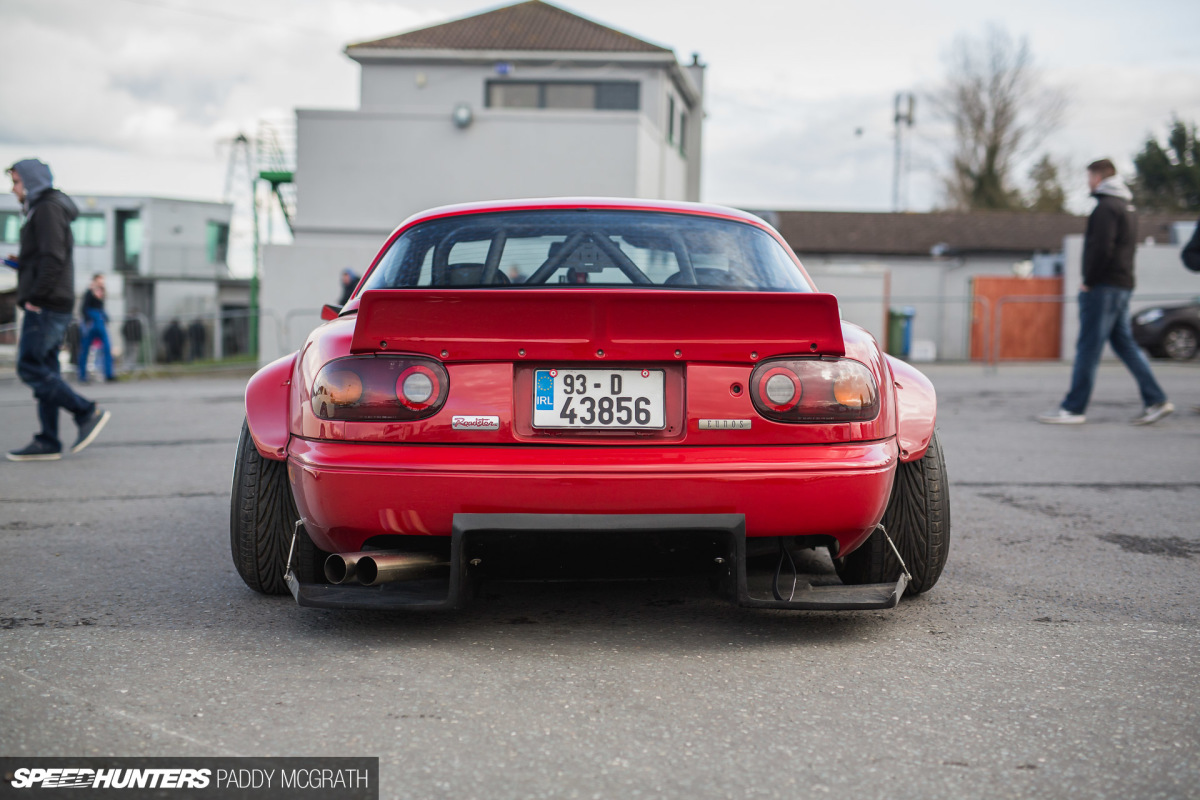 Another spotlight coming your way is what I believe to be the first street Rocket Bunny NA-chassis Mazda MX-5 in the world. Those of you who follow my articles will be aware that I'm not a huge fan of the over-fender craze, but I have to say that I was impressed with this. We can talk more about this one later.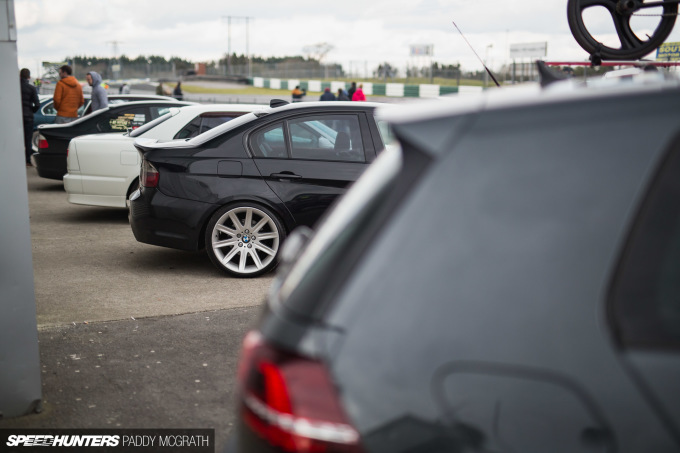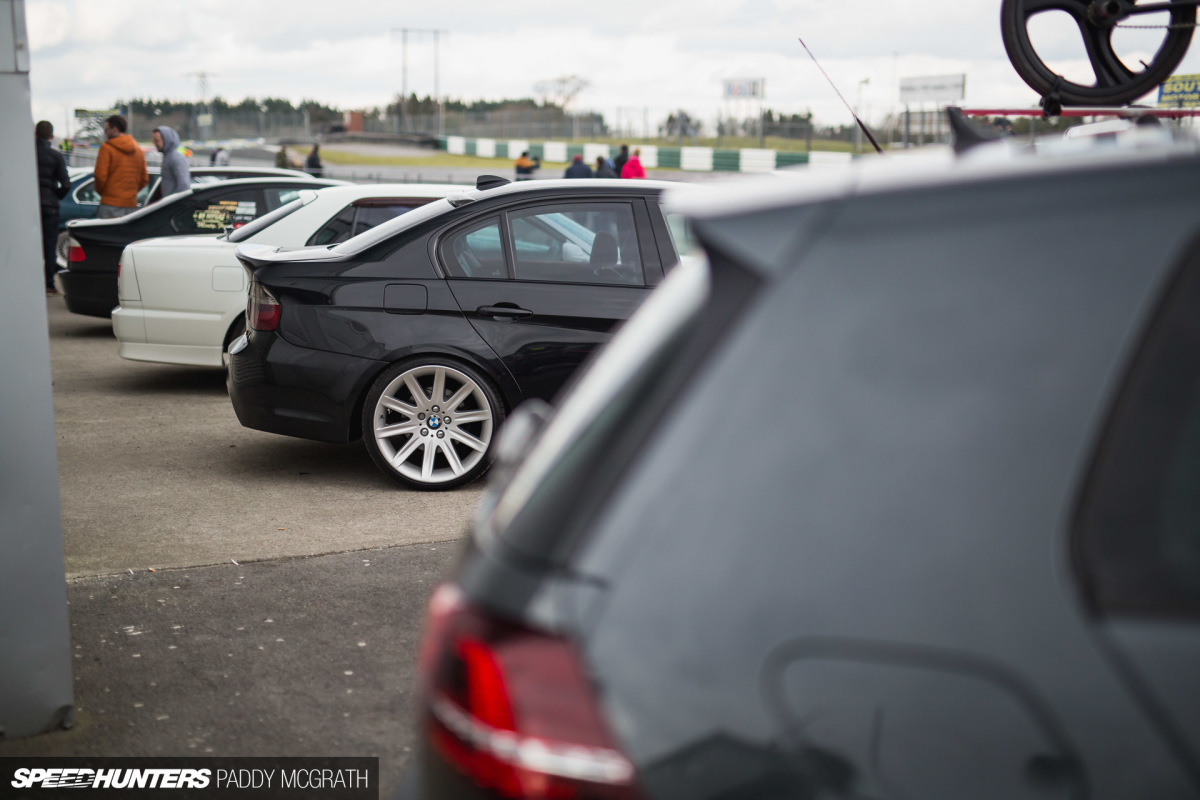 Don't you just hate it when you keep bumping into an ex? Considering Project GTI wouldn't even start on the morning of Auto Heroes, this was an extra bitter sight.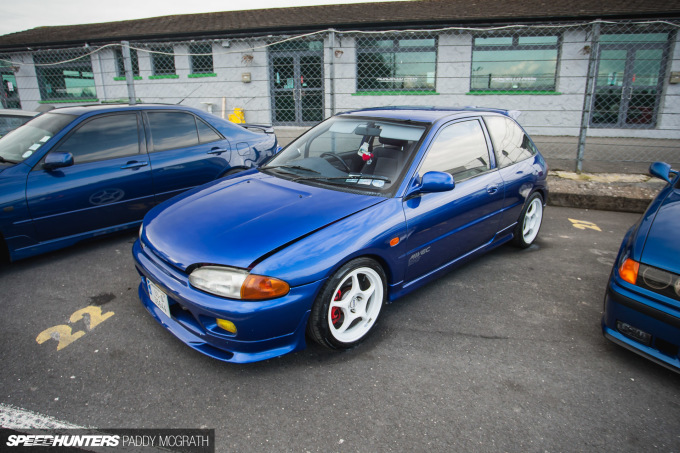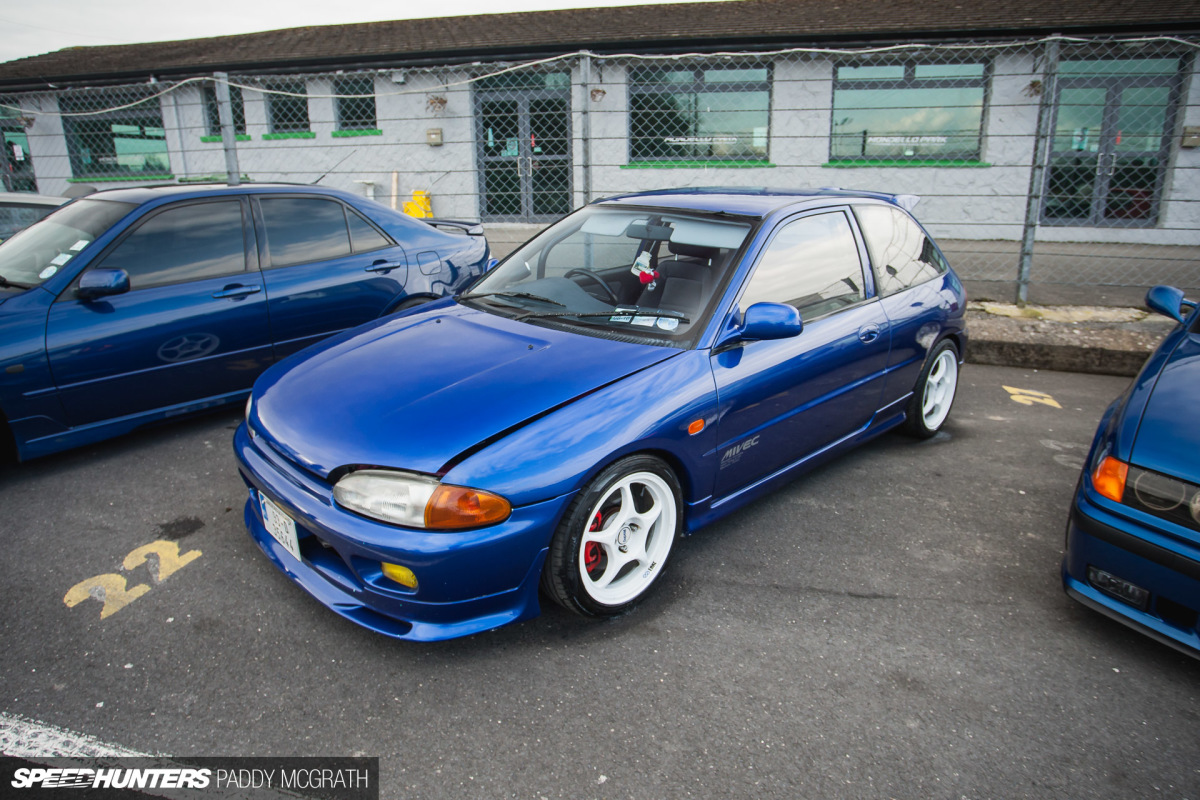 Another car that you don't see many of anymore is the Colt Mivec. I guess it lived in the shadows of the DOHC VTEC Honda Civic, but the Mitsubishi model is still a formidable package. This was a particularly nice example too.
Grip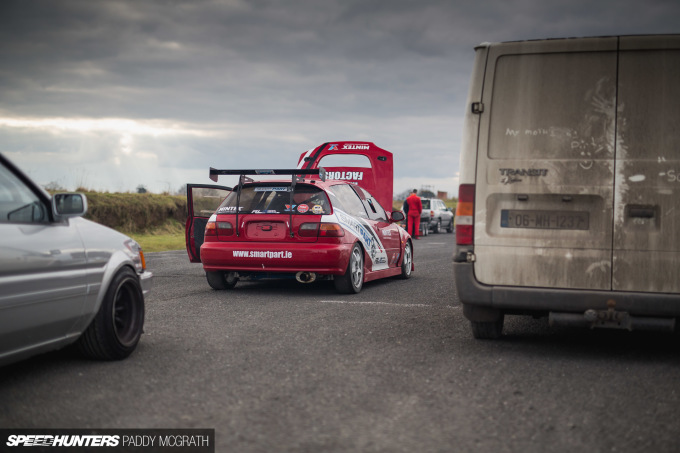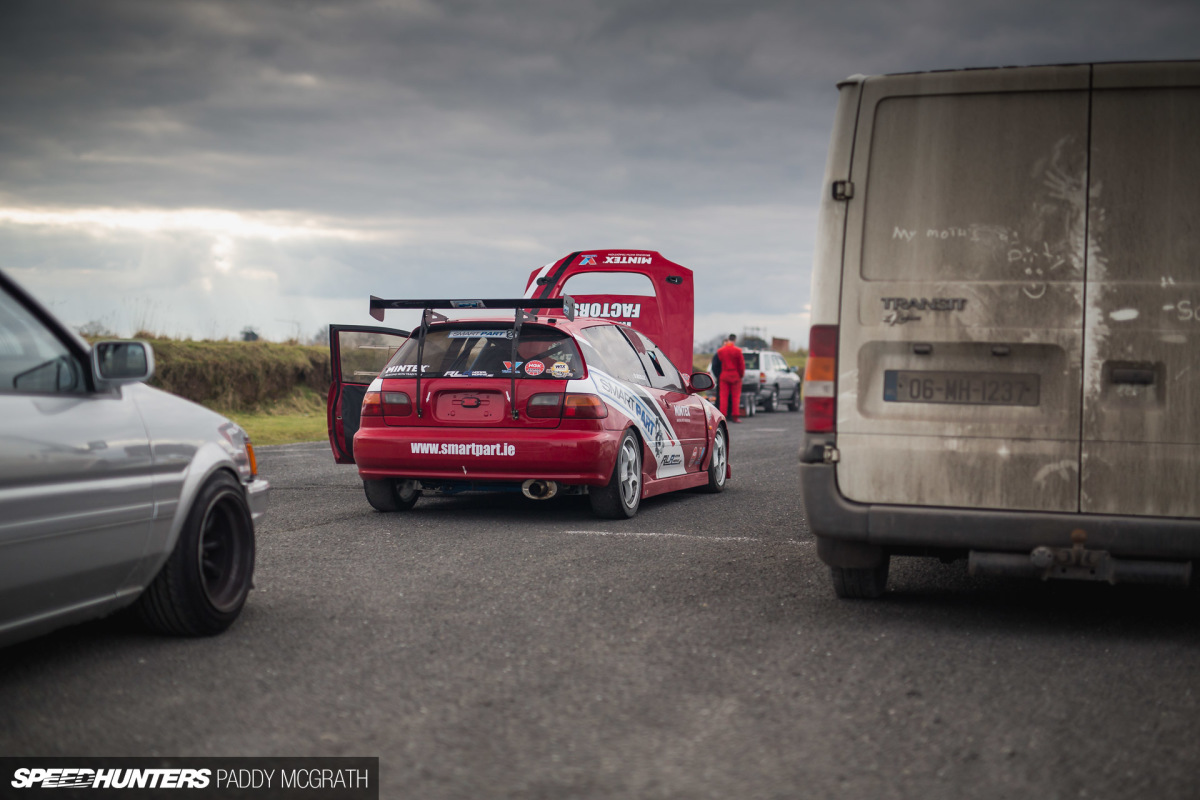 Away from the hustle and bustle of the main paddock area, the school course was sectioned off for those who wanted to enjoy their cars a little bit more aggressively, shall we say.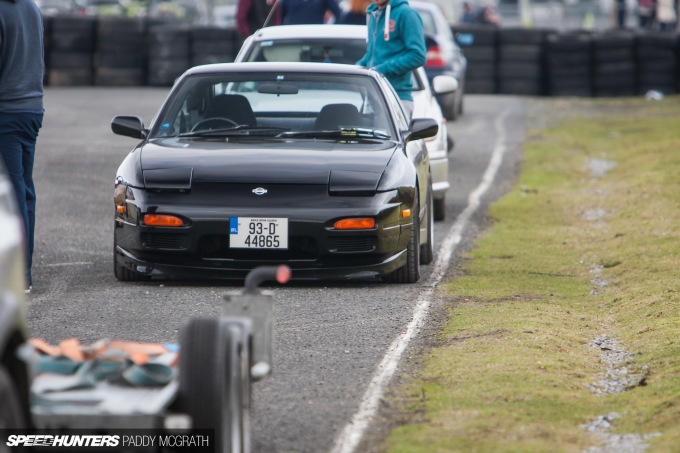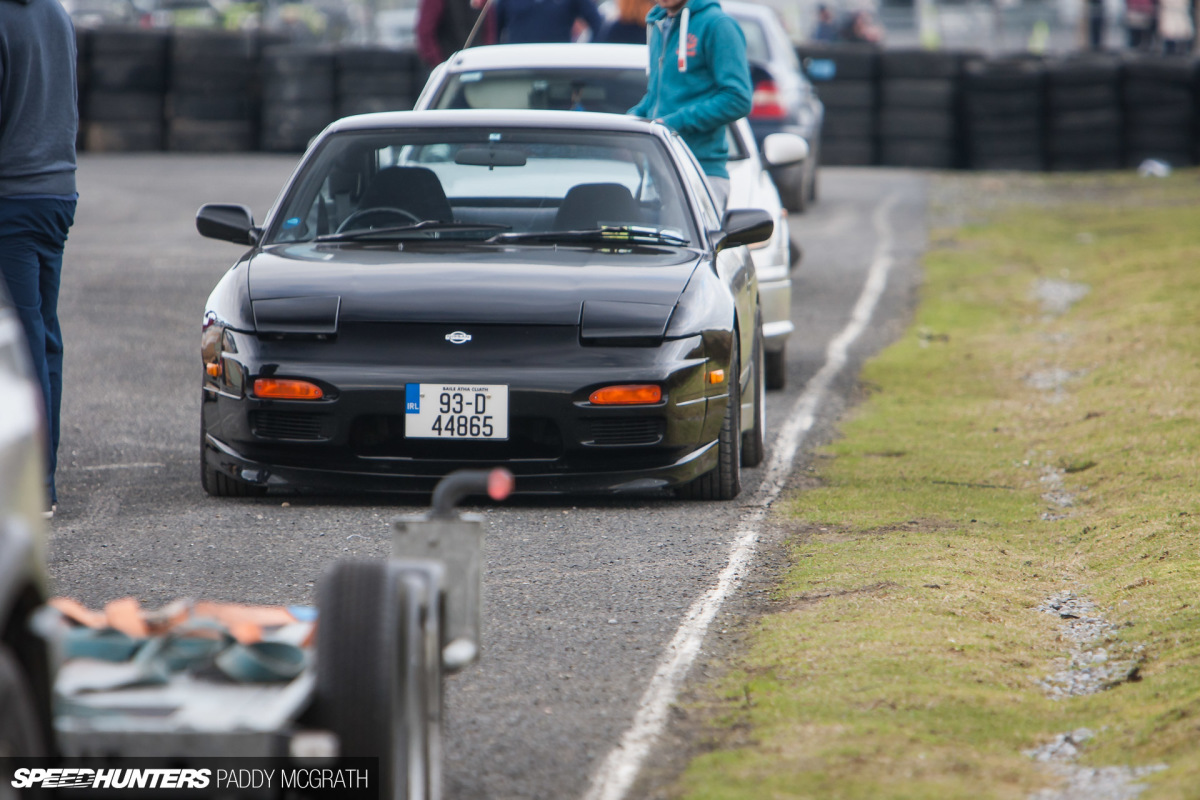 Again, it's always an eclectic mix of street cars and race cars sharing some track time together. I've participated before at a previous event and really enjoyed how well mannered everyone is; no one is trying to prove anything and everyone is on the same page, so to speak. It's a great introduction to track days too.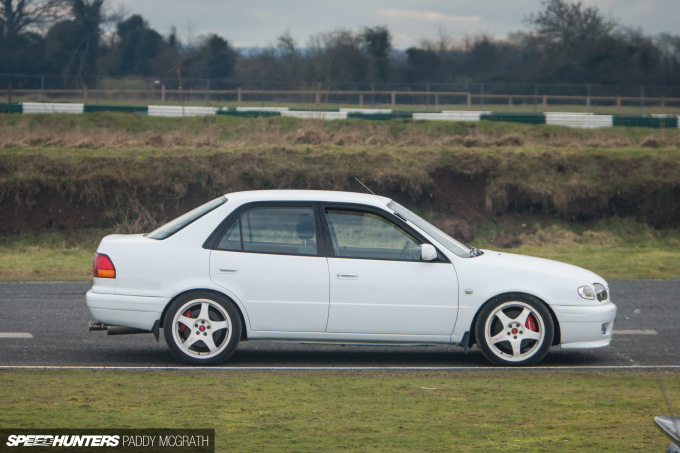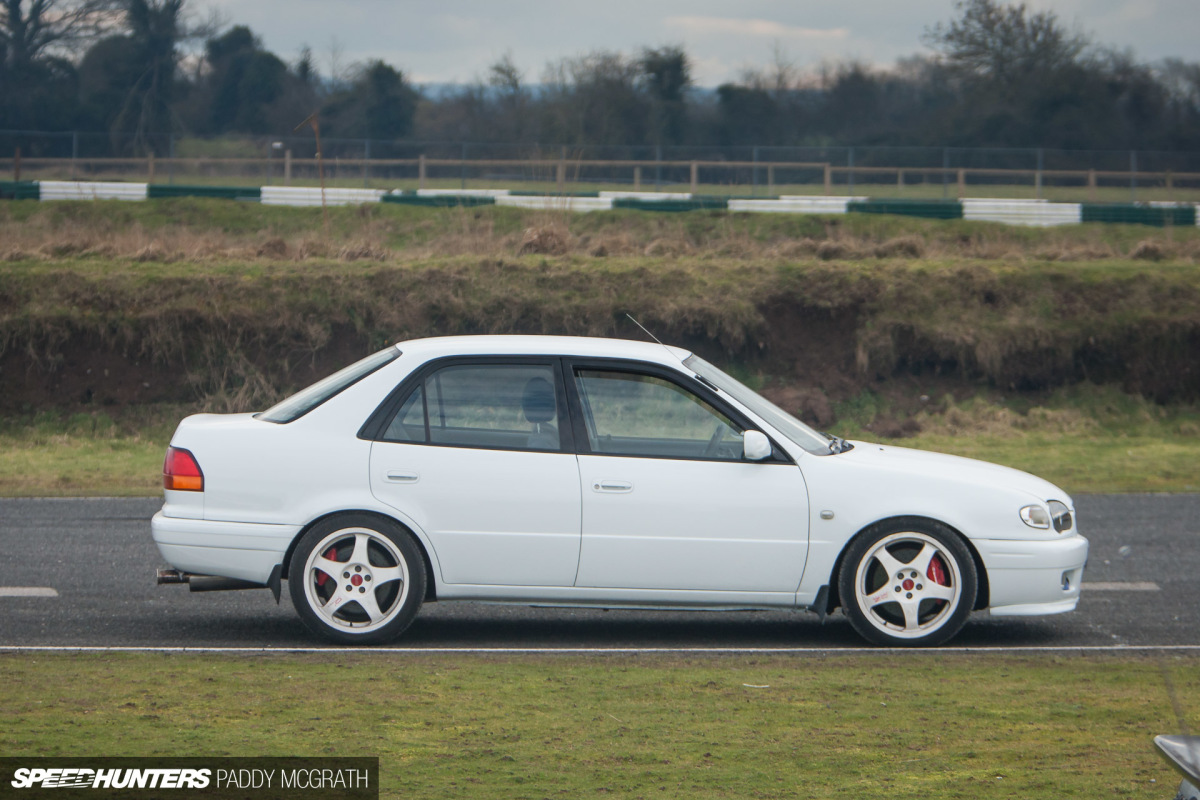 I had naively assumed that this Corolla saloon was a spectator's car at first, until I noticed the brakes behind the OZ Racing wheels. It become even more apparent that not all was what it seemed when the Toyota started tearing up the track.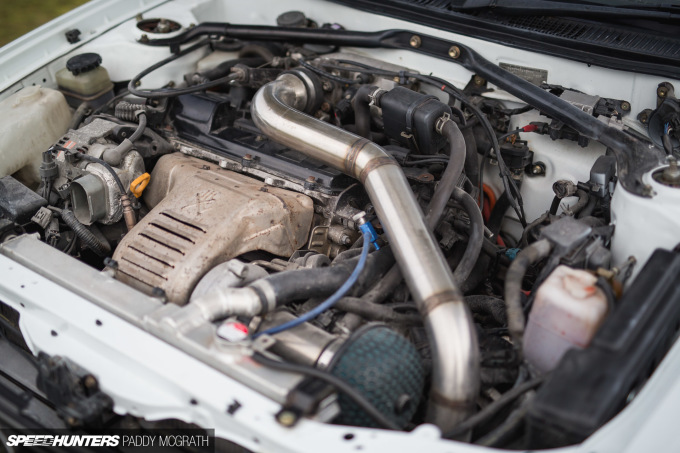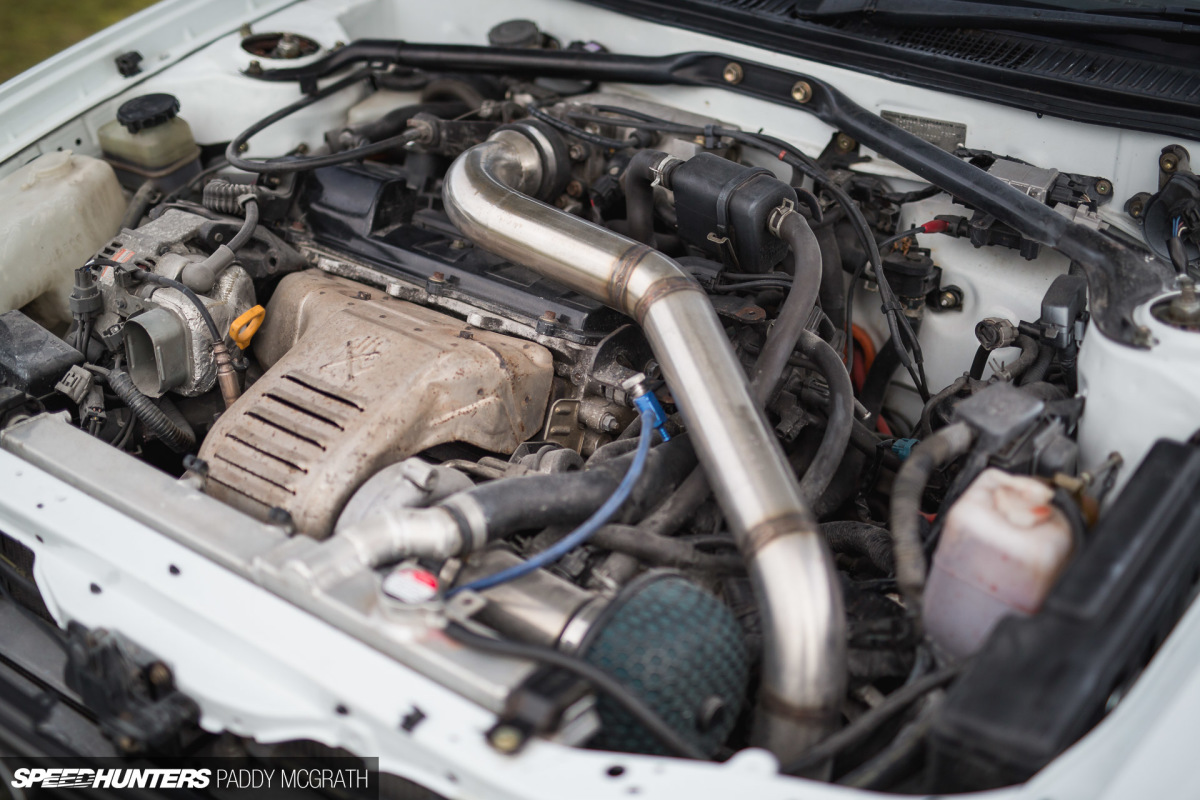 A 3S-GTE swap into the already factory 4WD drivetrain has created an approximately 300hp car that epitomises the term sleeper. Speaking briefly to the owner, he's on the look out for a set of steel wheels that will fit over the large Brembos to complete the look.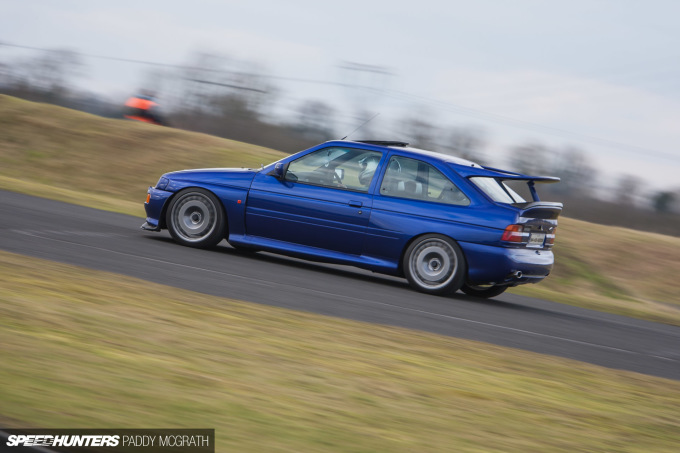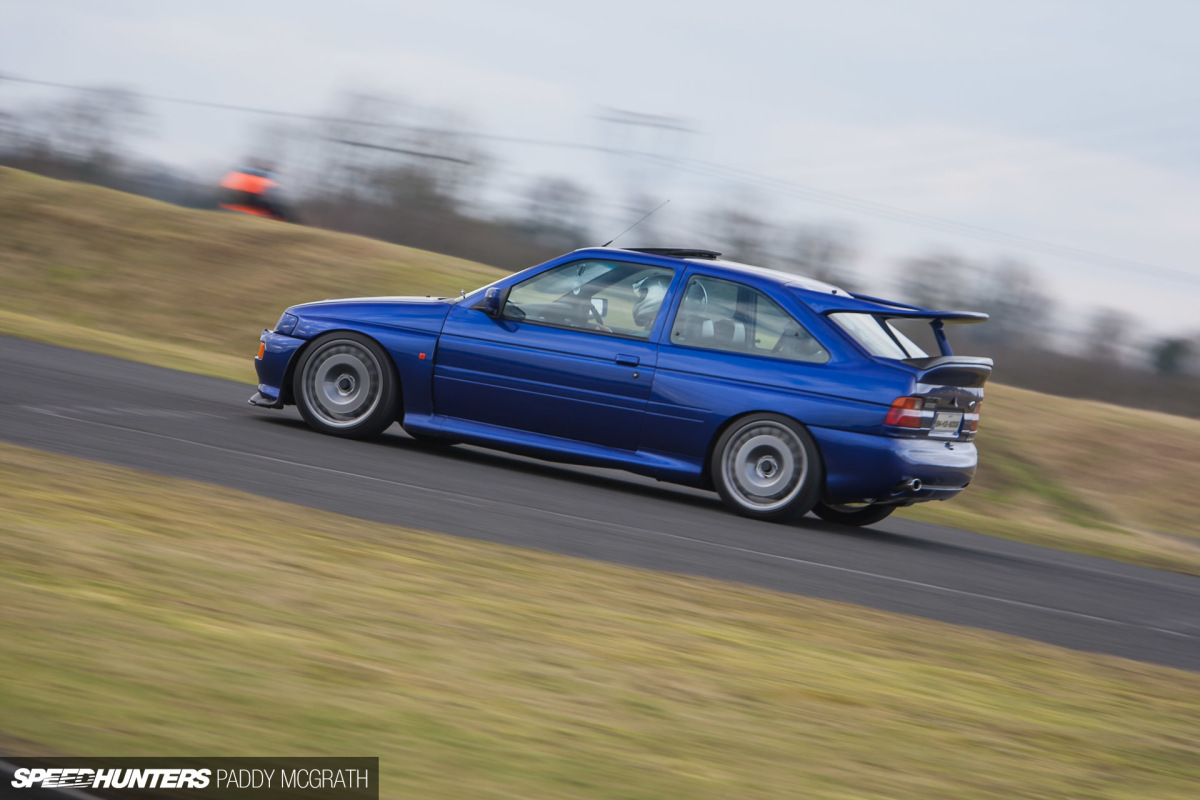 The Escort Cosworth RS from the hard parked area made its way out on track for a bit in the afternoon, joined by a few fellow fast Fords. It's a pretty good example of how Auto Heroes works too, parked up in the morning and enjoying the track in the afternoon.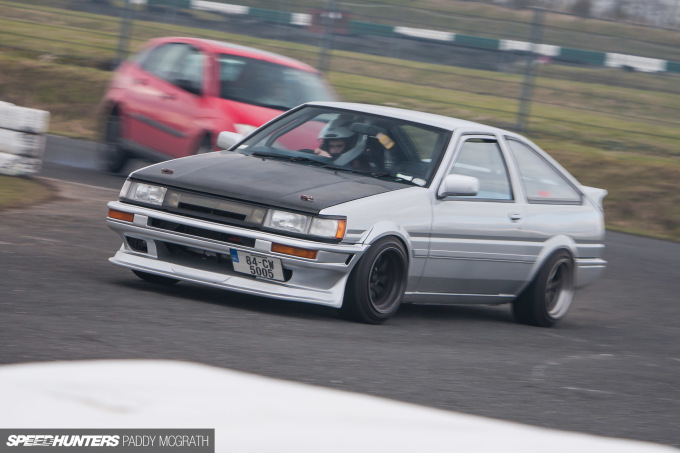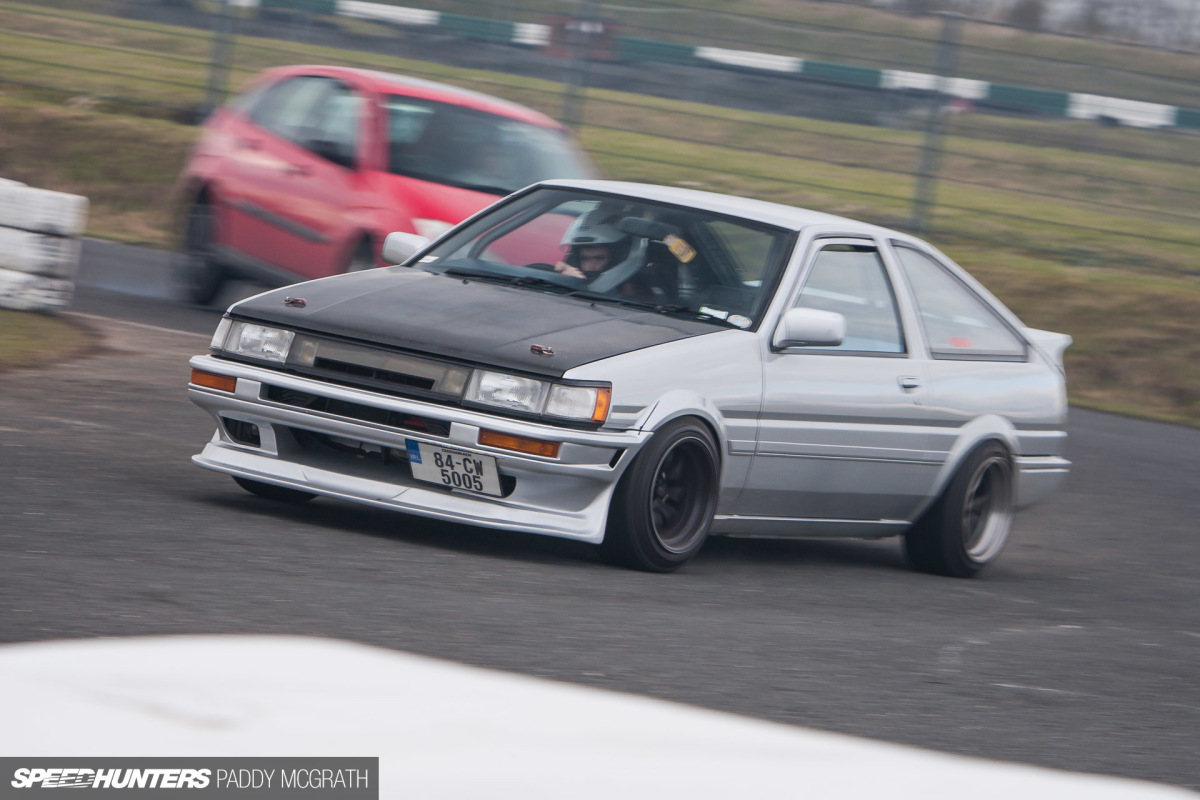 It's rare to see an AE86 not sideways in Ireland, but this example has been built purely for grip. Having just put the finishing touches on an upgraded 16-valve 4A-GE swap, the owner was getting tremendous value for money out of his time on track. The induction sound from the high-revving, naturally aspirated motor was intoxicating.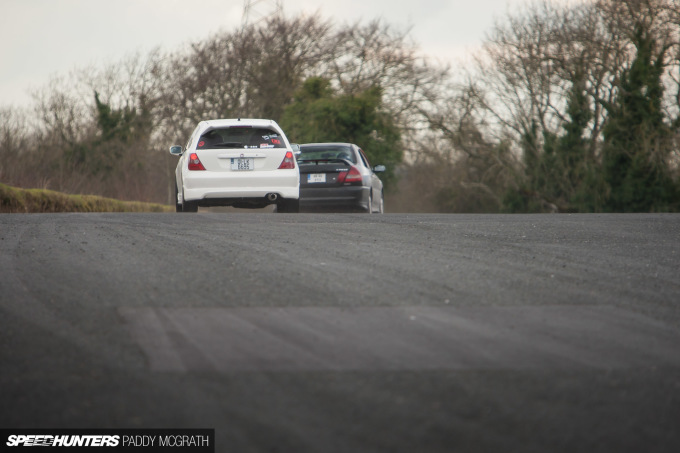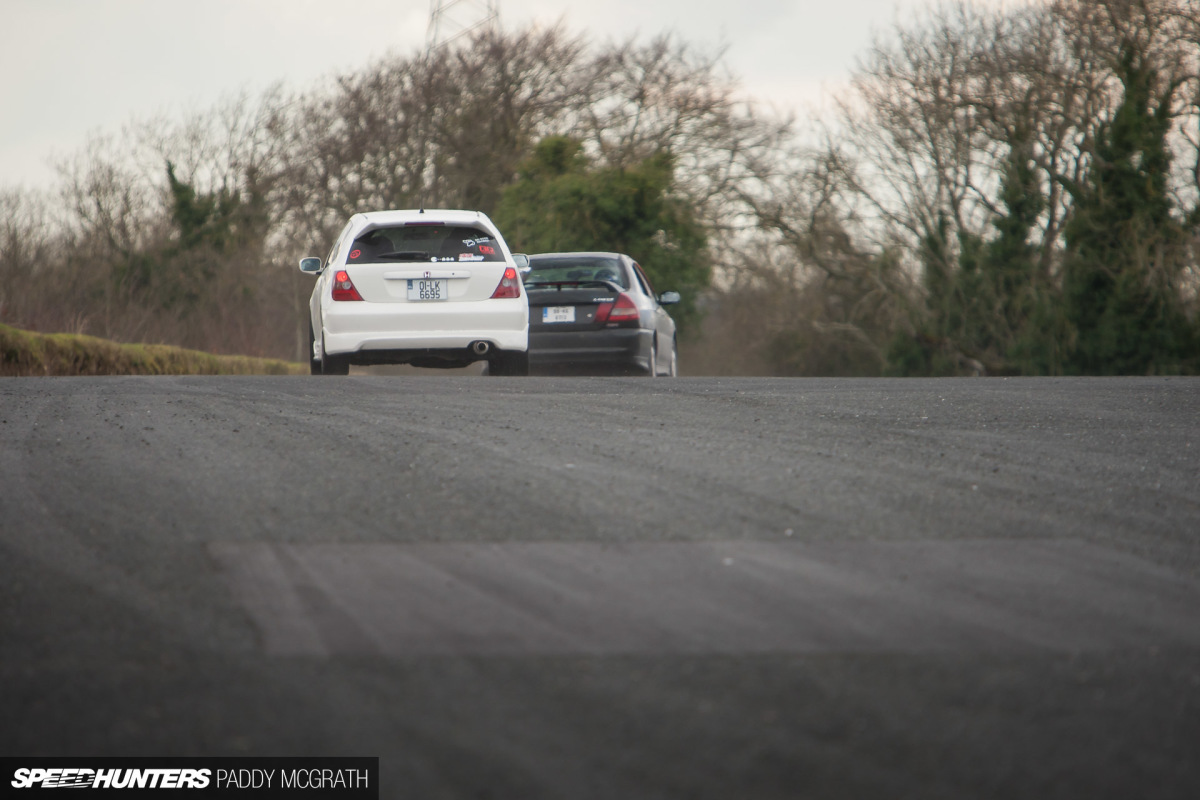 From a spectator's point of view, the whole event is pretty much sensory overload; there's always something to take a look at. Whilst these guys and girls were tearing it up, the other part of Mondello's international circuit was full of drift cars at full tilt. I'll get to those in a bit.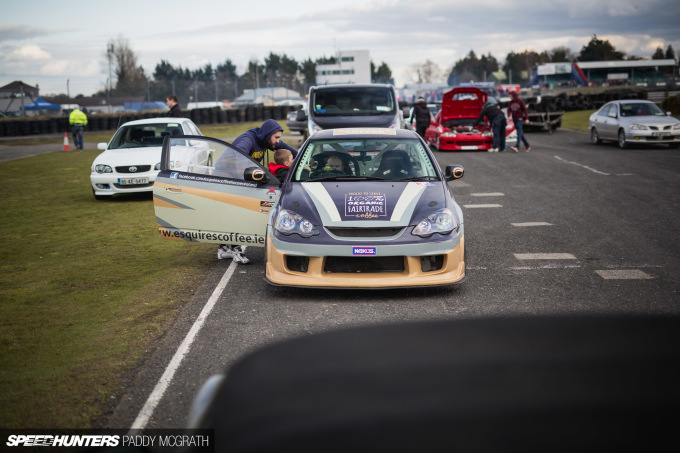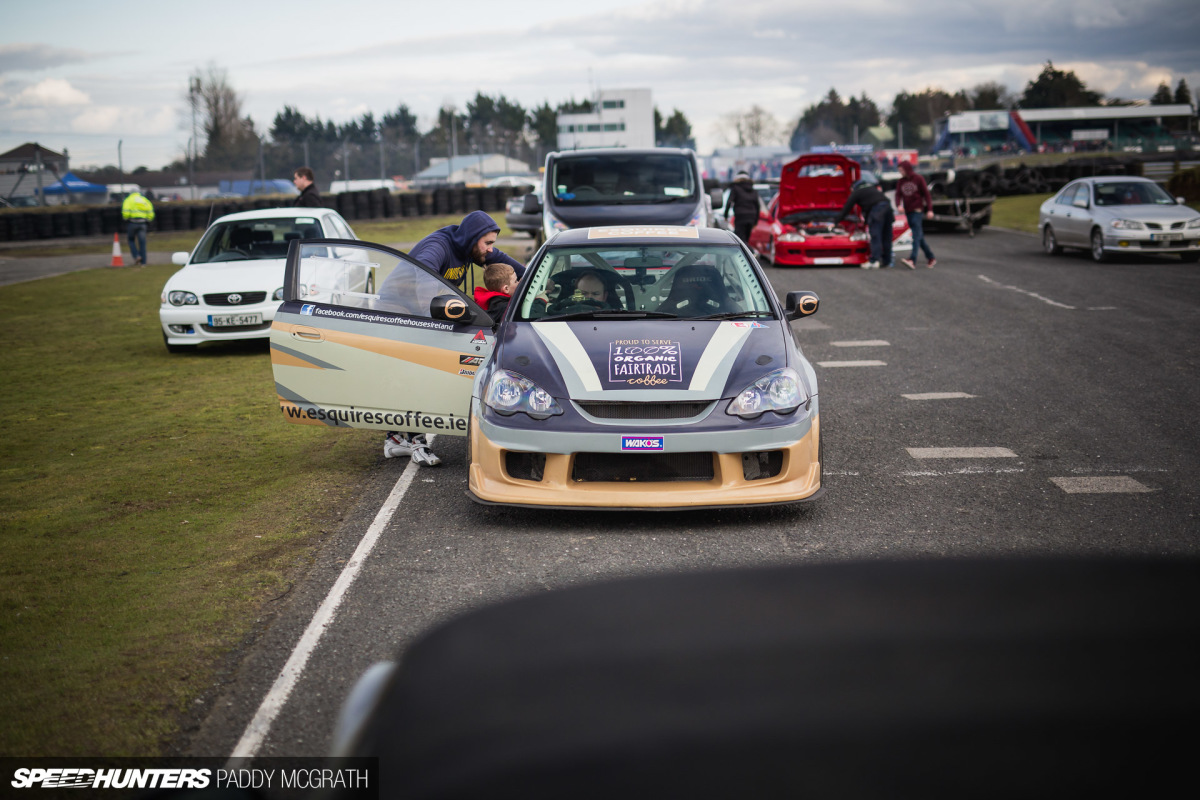 The grip sessions have also begun to attract independent racers who can take advantage of the track time as cost effective test time, especially as the off-season draws to a close.
Drift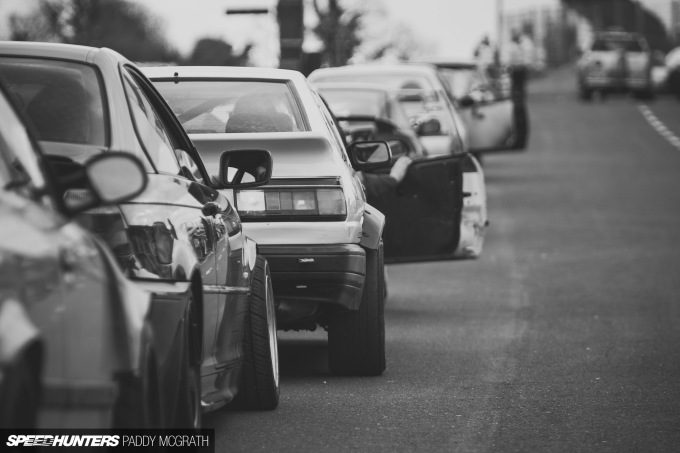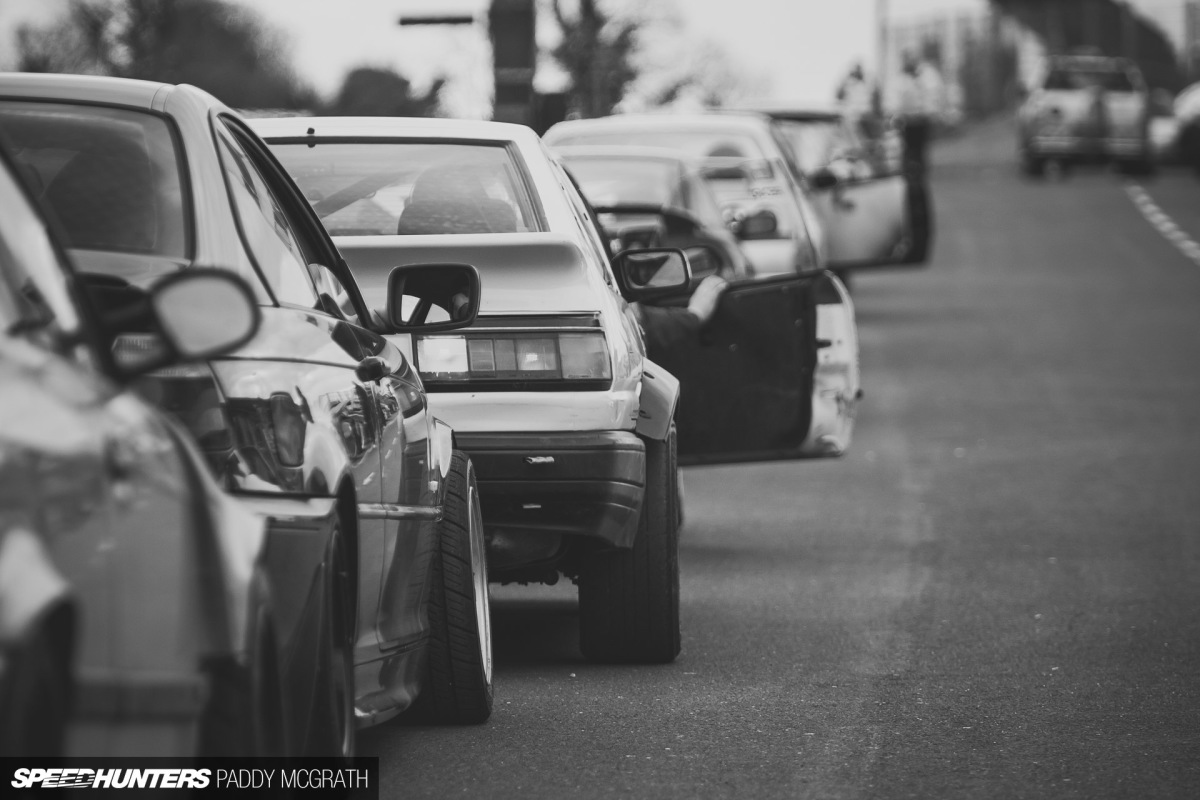 The drift practice sessions, which are divided between pros and amateurs, continue to prove to be the most popular part of the Auto Heroes day.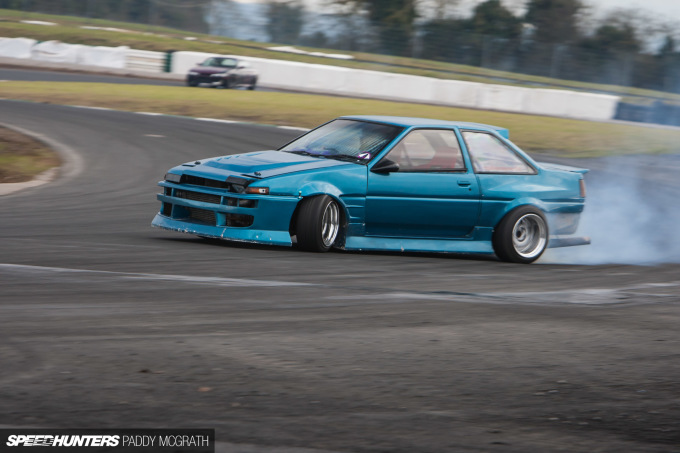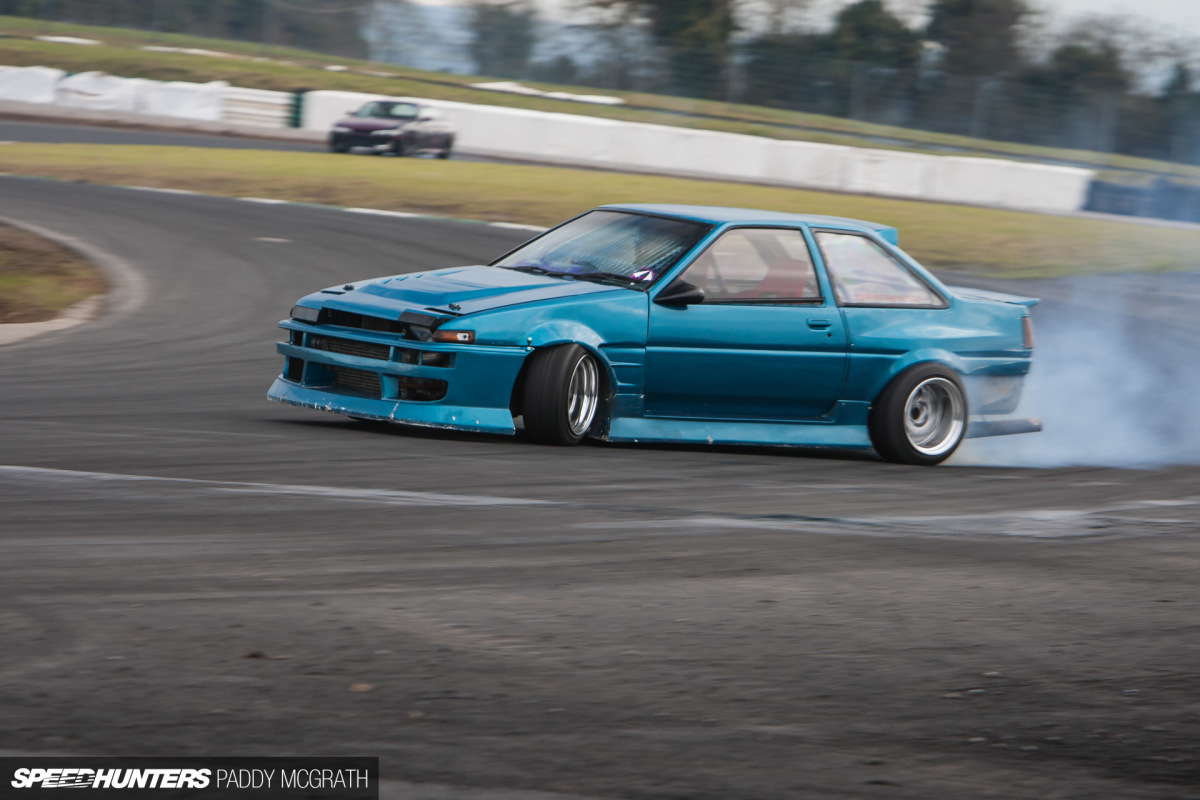 It's very much a street car versus track car sort of affair, although I struggled to tell the difference as the driving standard was quite high in both groups.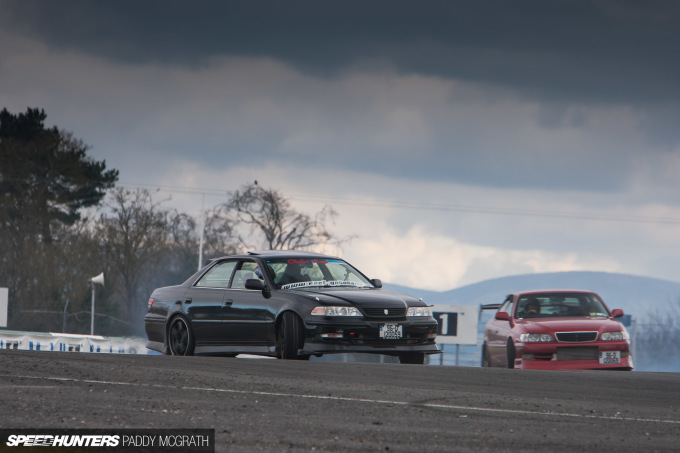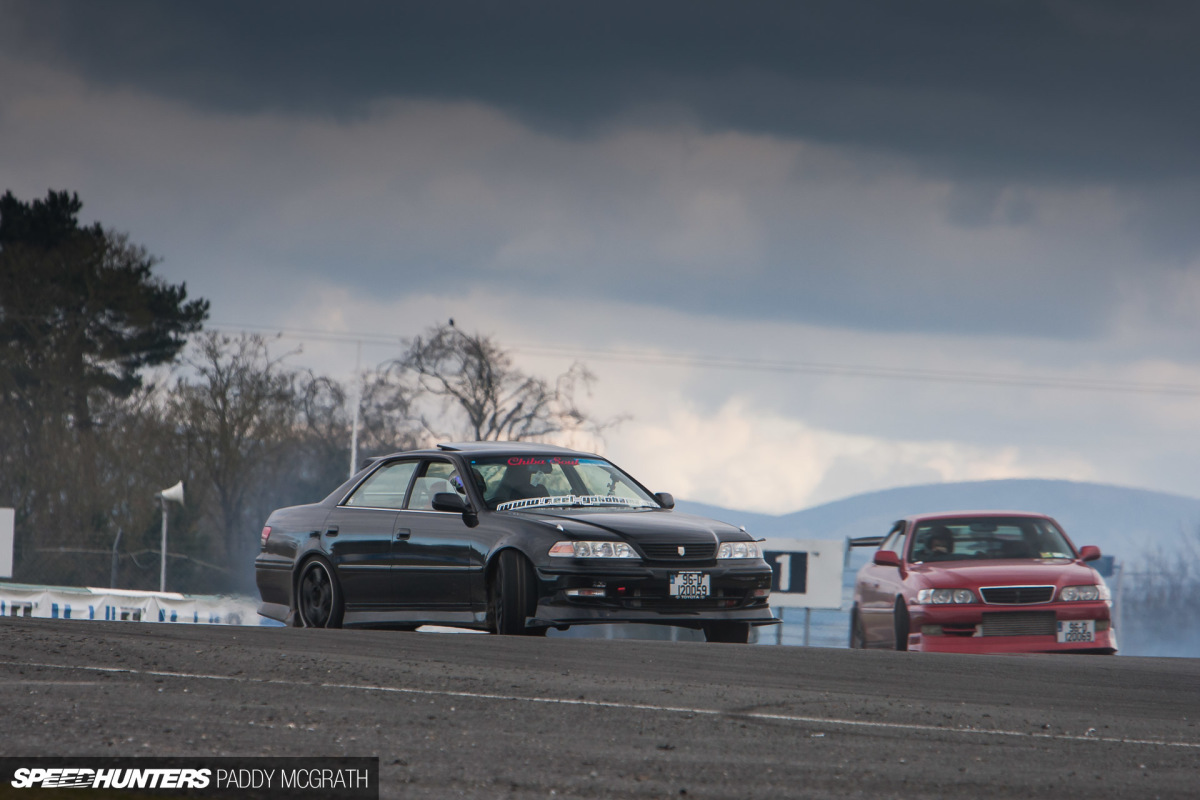 What was probably most enjoyable, was watching groups of mates sticking together on track and just going at it flat-out all day. You could almost taste the fun that these folks were having.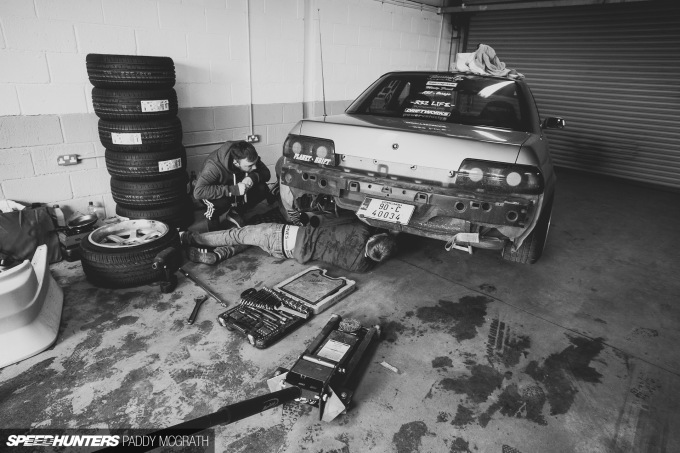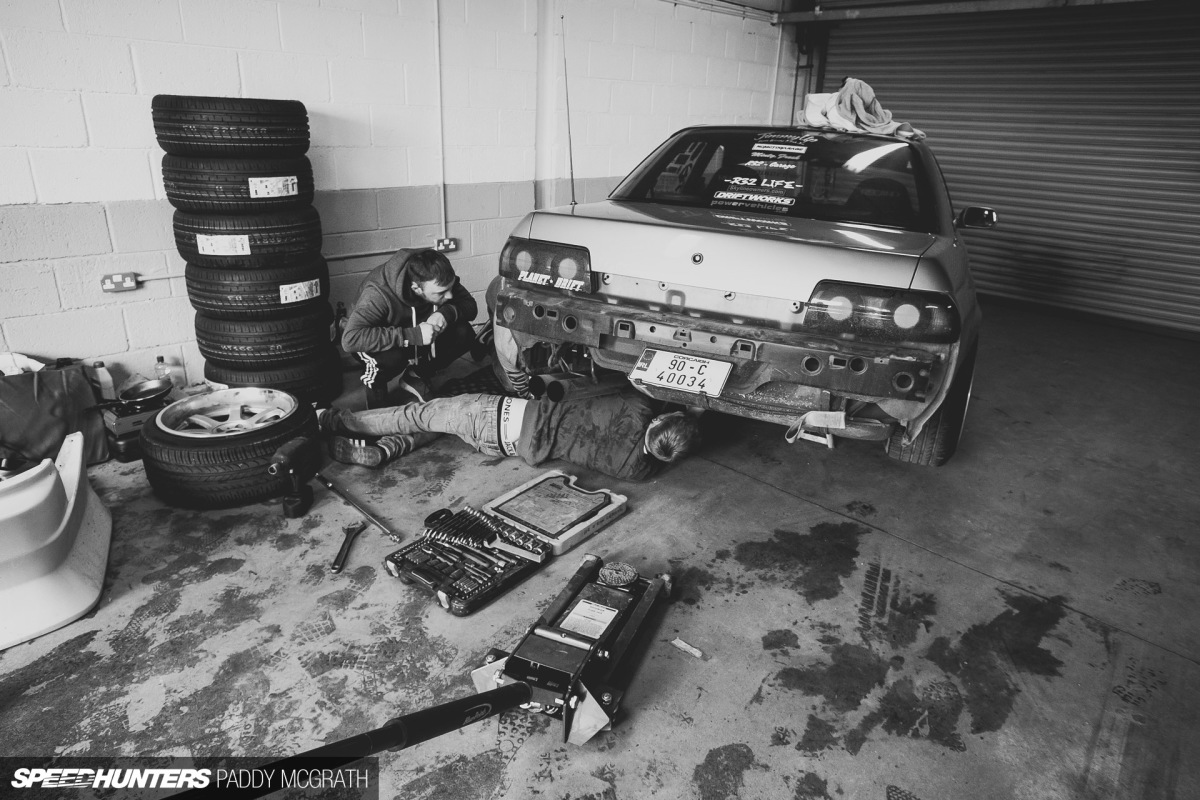 It wouldn't be drift without some form of hardship.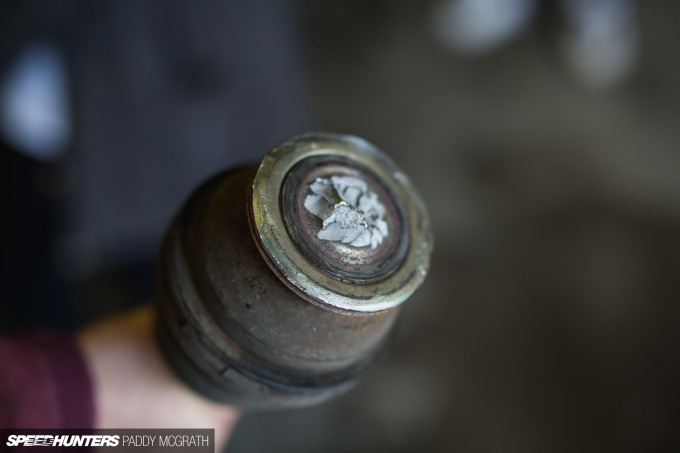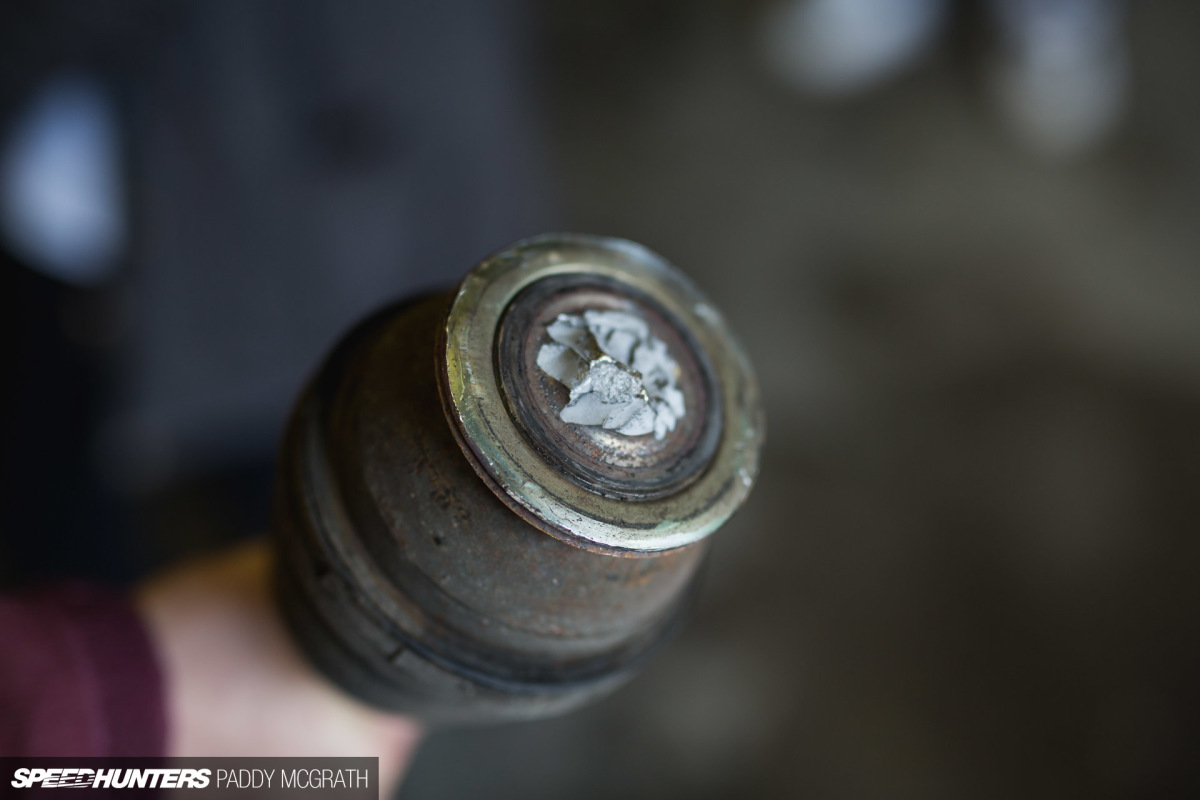 A clean cut drive-shaft should have been the end of the day for this four-door R32, a mis-shift into second gear being the root cause. There are always friends and spare parts around though…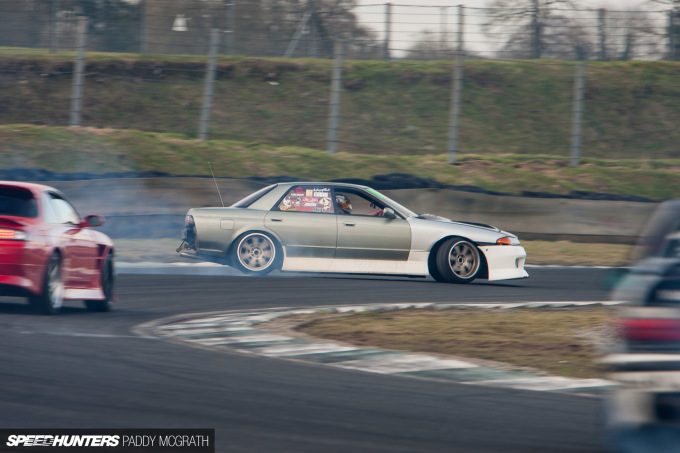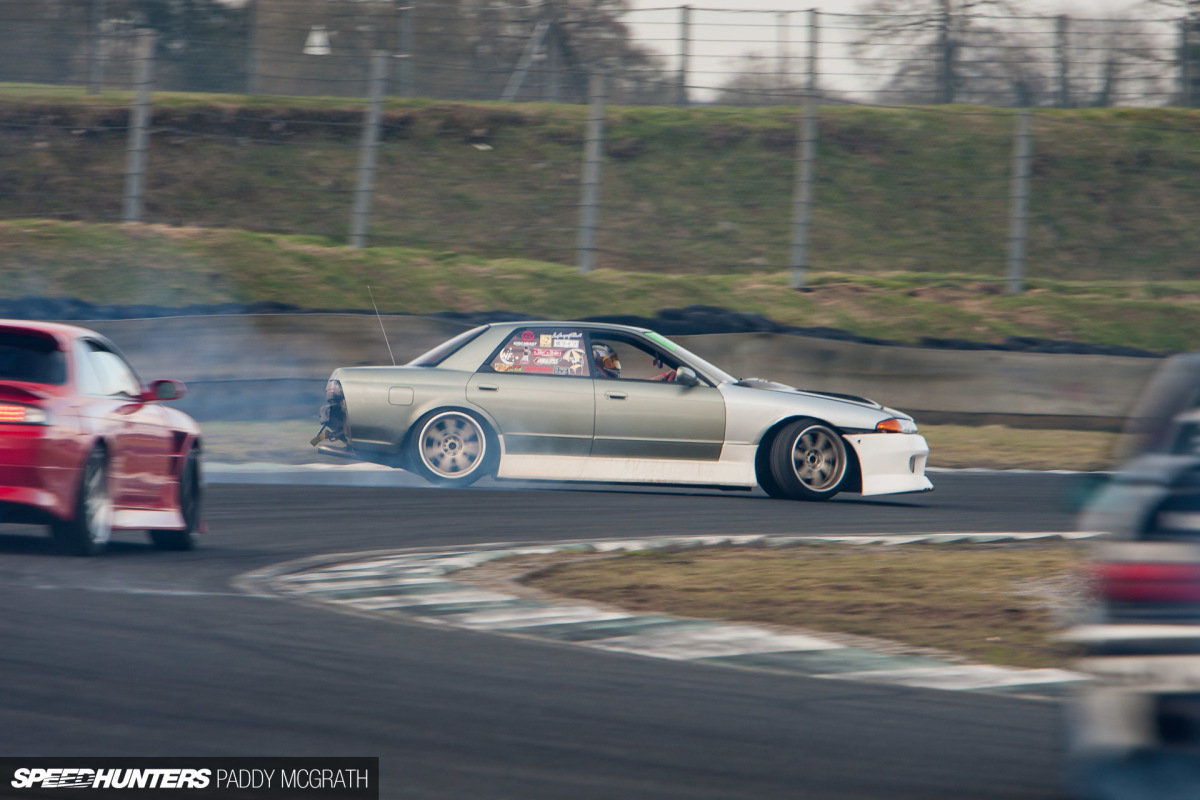 It's always a good day when you see someone back on track after having some bad luck.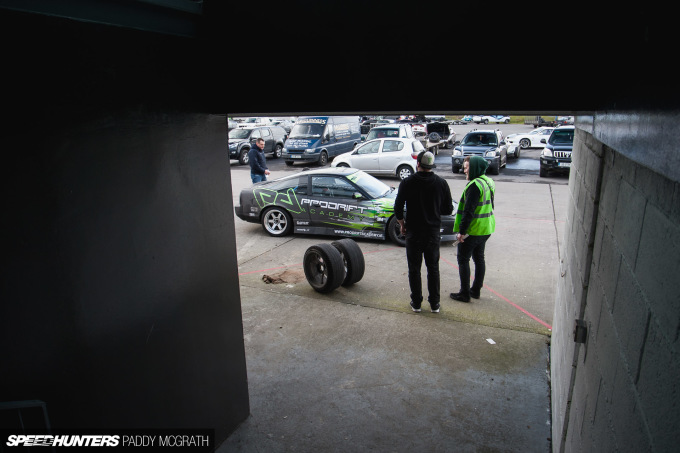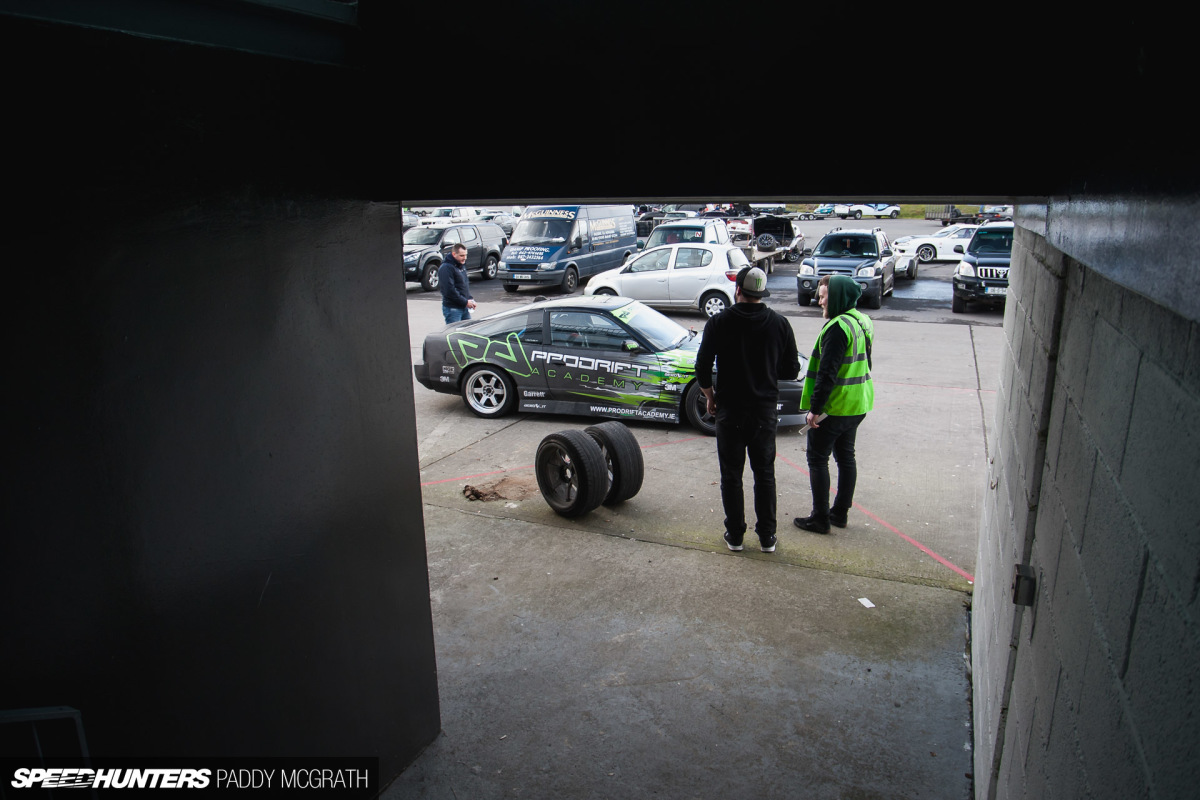 The Prodrift Academy are currently running a competition which offers one lucky person the chance to compete a full season of the new Irish Amateur Drift Championship for free with a fully backed car including tyres, fuel and pit crew.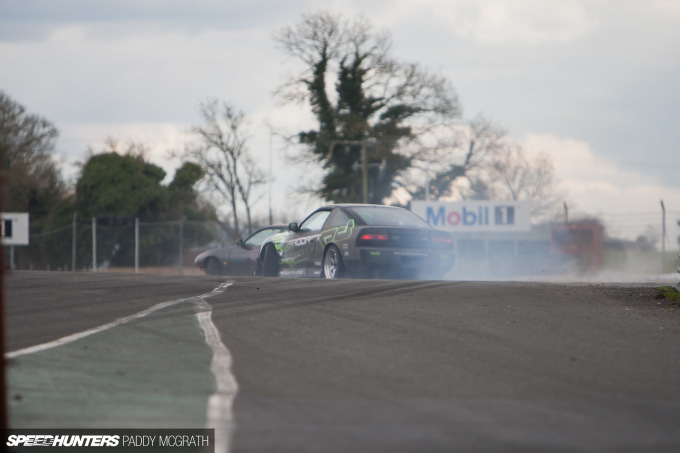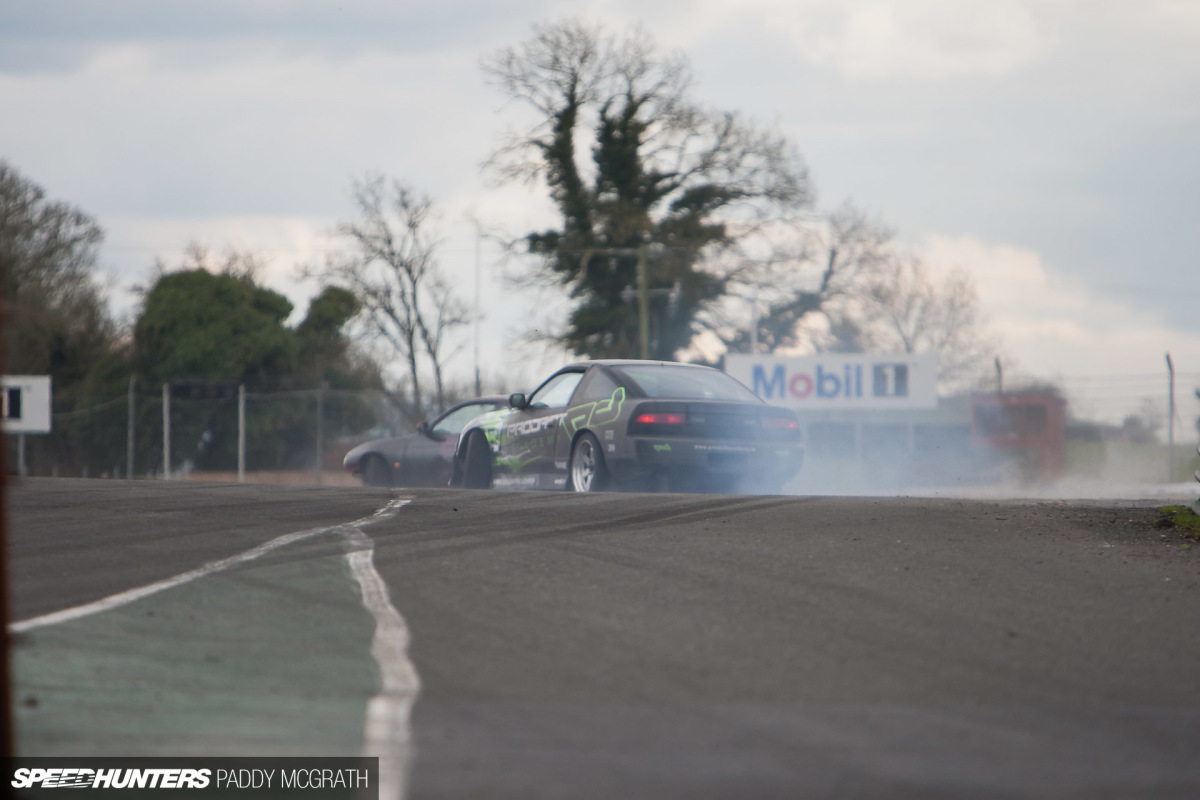 This of course requires the prize car to be thoroughly tested in what one person actually described as 'work'. Because your typical work day involves some e-mails, office stuff and 120km/h drift entries.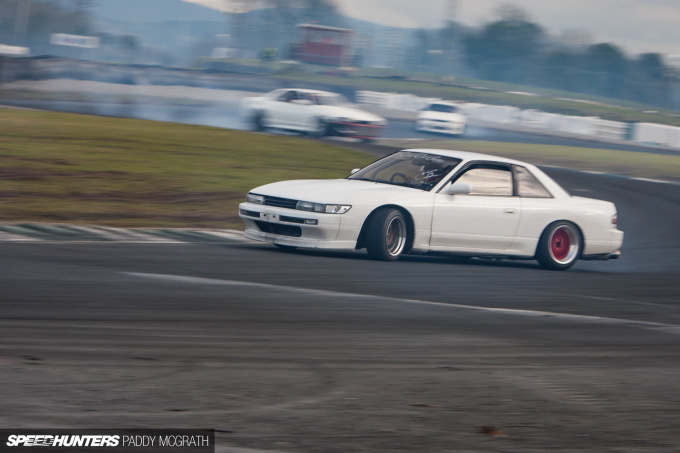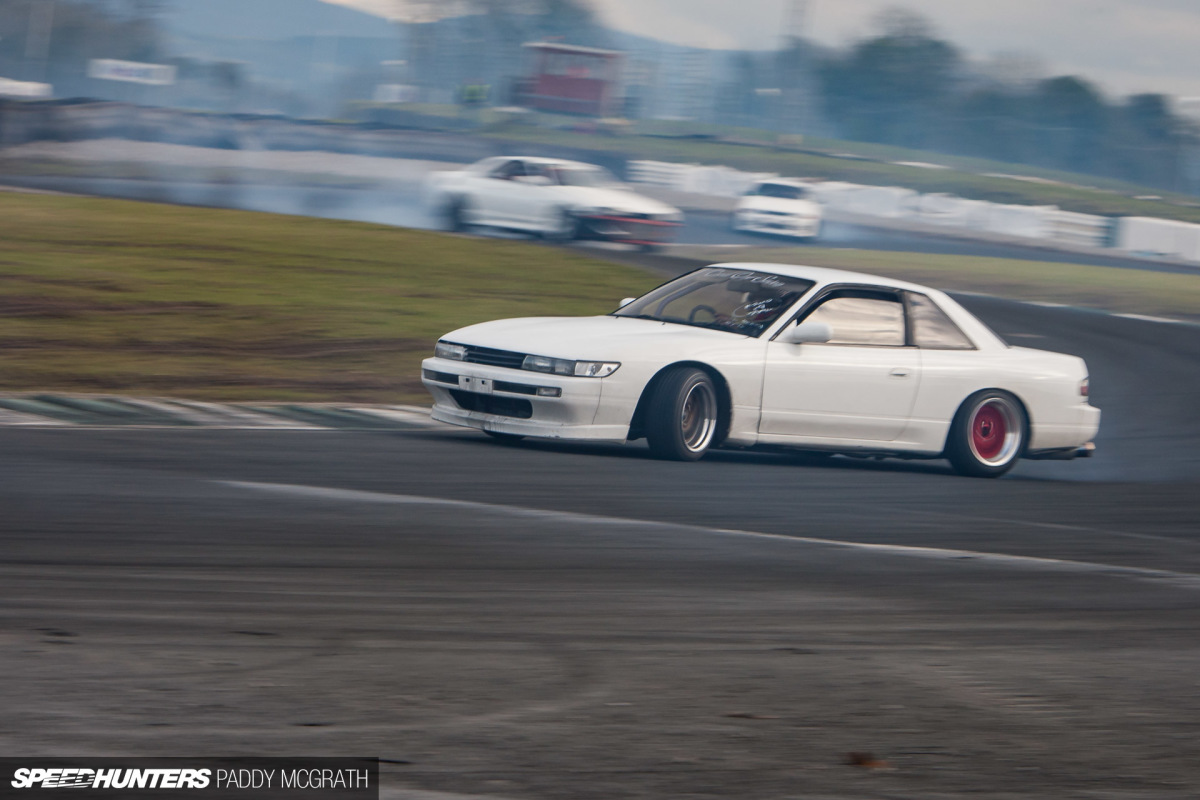 My drift car of the day – this isn't an actual prize – went to this naturally aspirated PS13 Silvia which was on it pretty much all day long. Further proof if needed that big horsepower isn't always required to have fun.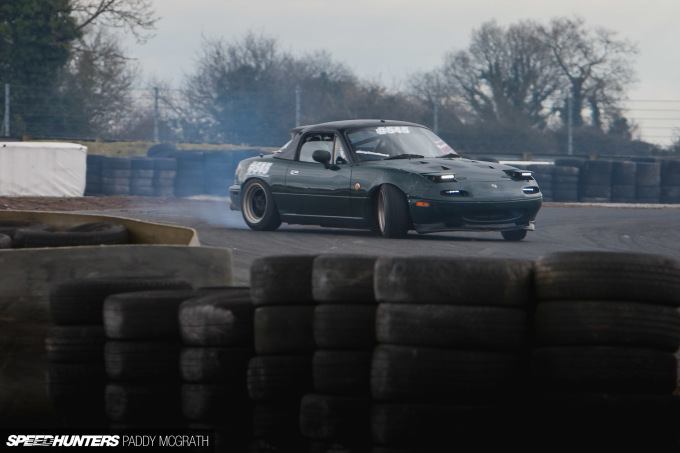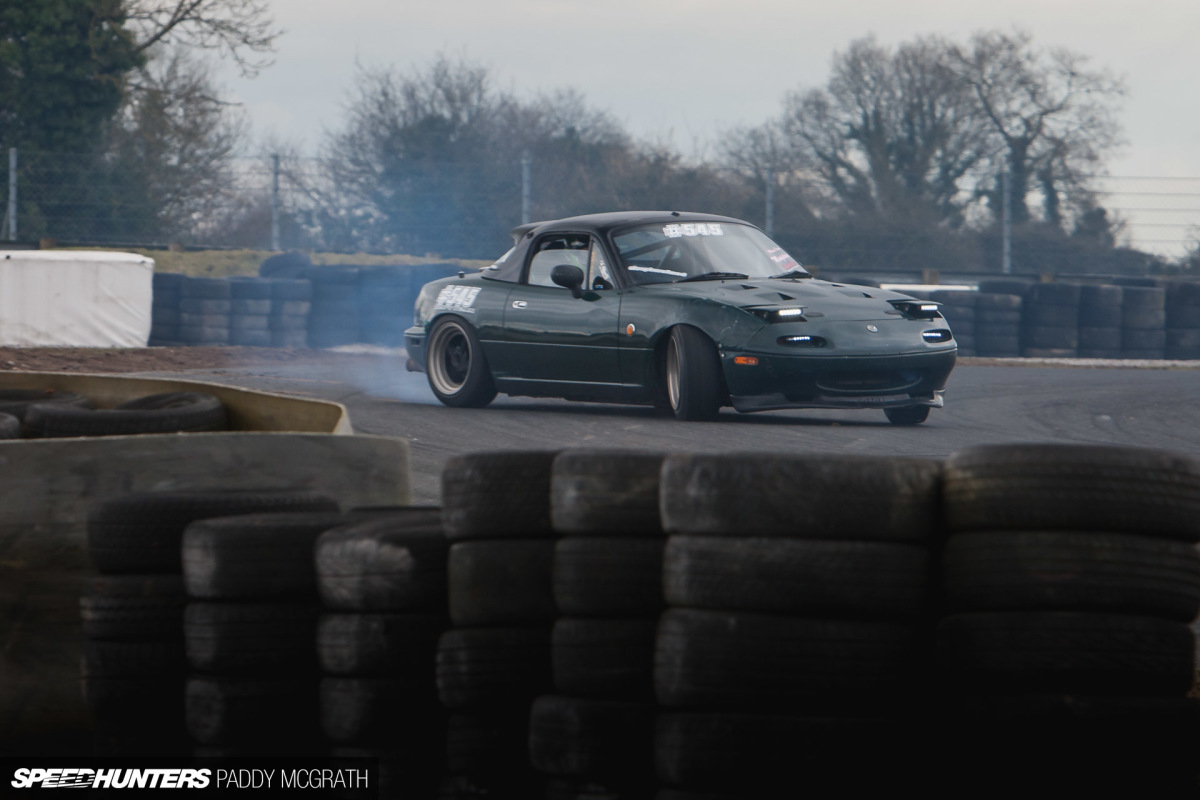 There's a definite emphasis on fun and enjoyment at Auto Heroes, something that is very much welcome in a world where some are determined to suck the enjoyment out of pretty much anything good that we have left.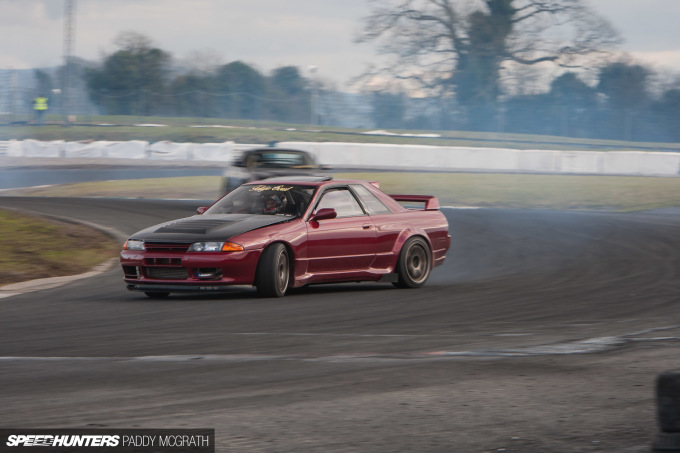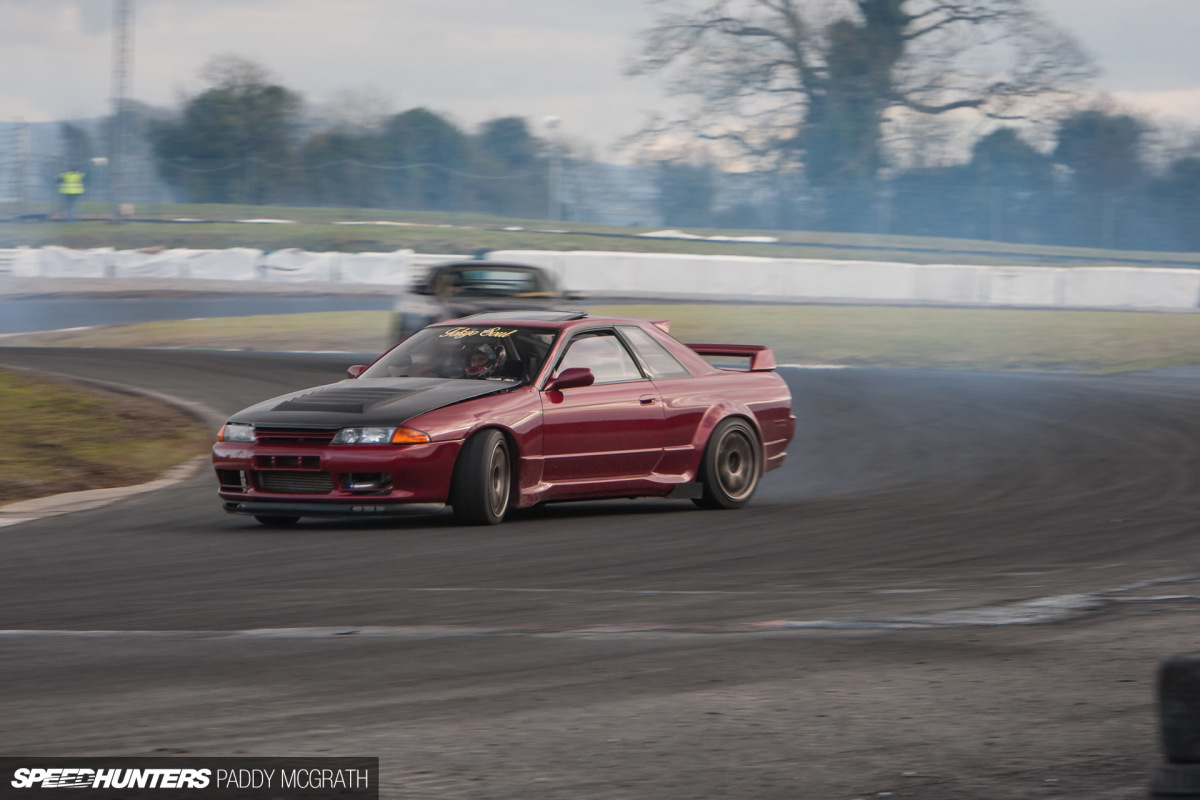 Good cars, good atmosphere and a recipe that is now proven to work even on such a small scale here in Ireland.
It's a tough event to cover, or at least to properly convey how relaxed the atmosphere is, which is in stark contrast to the action on track or even on the gymkhana course which I didn't even get a chance to cover. You never find yourself looking at your watch wondering if it's going on home time; instead you just keep setting out on walks around where you're pretty much guaranteed to find something new.
There's just one more Auto Heroes left to run before the season kicks off. The organisers have, wisely in my opinion, decided that the event will be an off-season only affair as the schedule is just too busy during the summer months. I can't promise coverage of the final one, I just want to get back on track and enjoy what Auto Heroes has to offer.
Paddy McGrath
Instagram: pmcgphotos
Twitter: pmcgphotos
paddy@speedhunters.com
Cutting Room Floor