I've always found that there are cars typical of a certain sort of event or gathering.
Few typify a classic car show in the UK or Ireland quite like the MGB GT either; the model is almost a staple of car culture at this point. I've never really appreciated them that much though, which is sort of surprising when I look at one closer. In many ways they're a very nice car.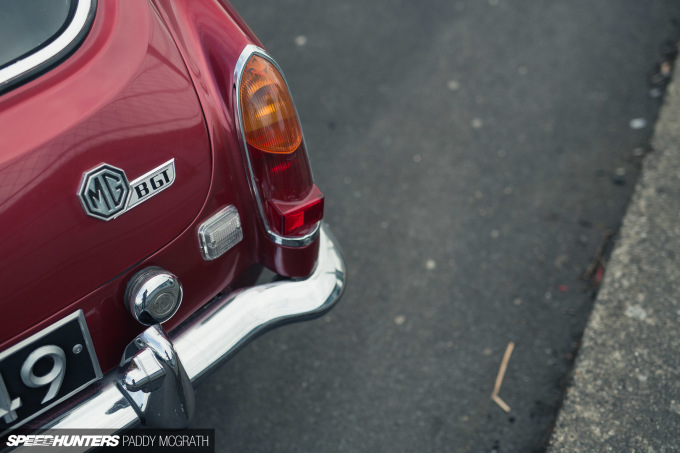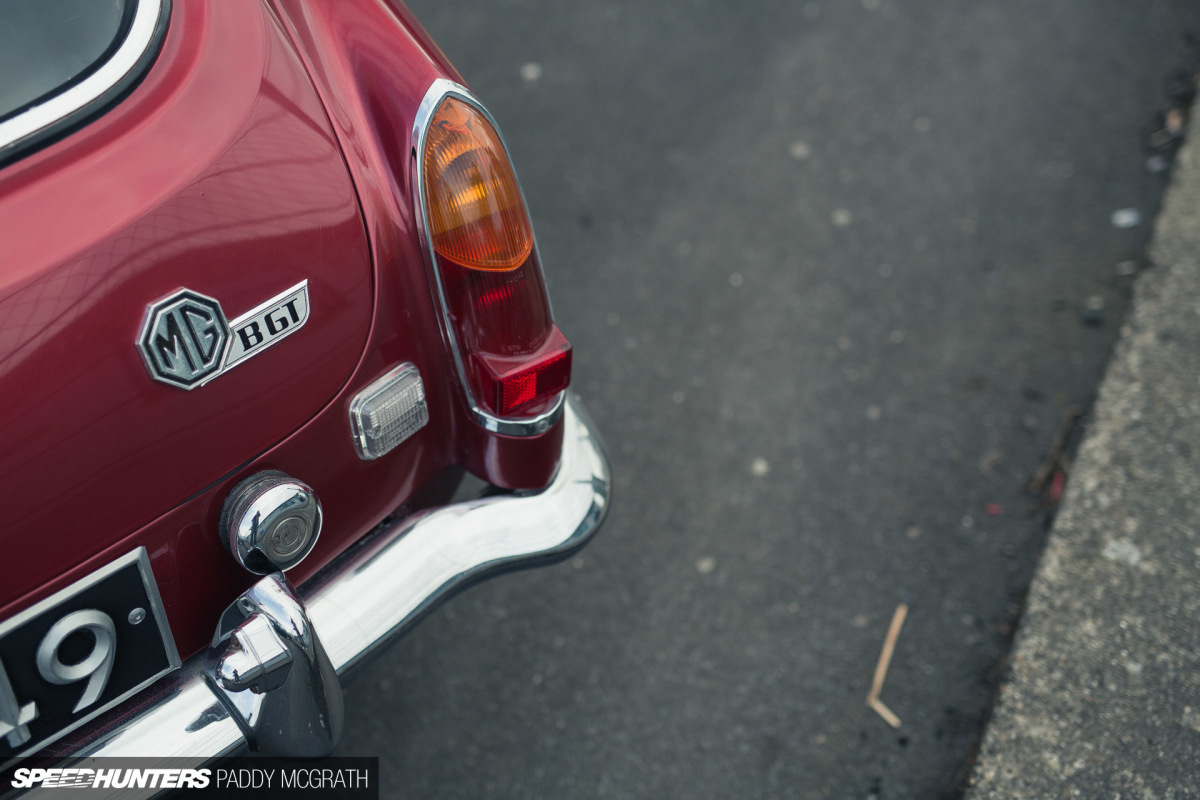 They're well proportioned and are immediately recognisable from afar. I think the main issue with MG and in particular the BGT model, is that they're rarely used in exciting ways, and tend to be a bit, well… boring.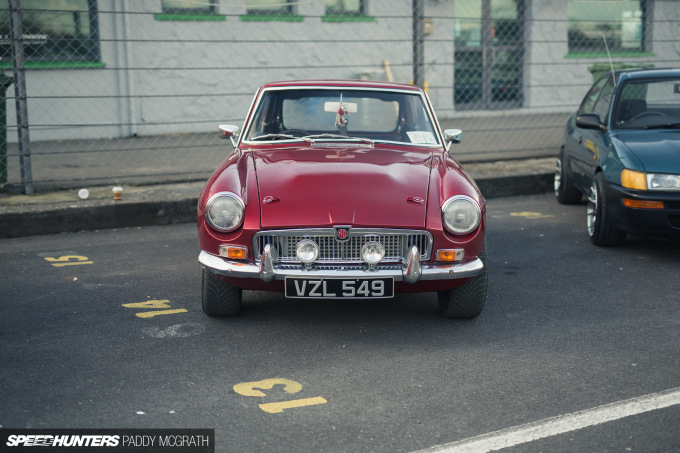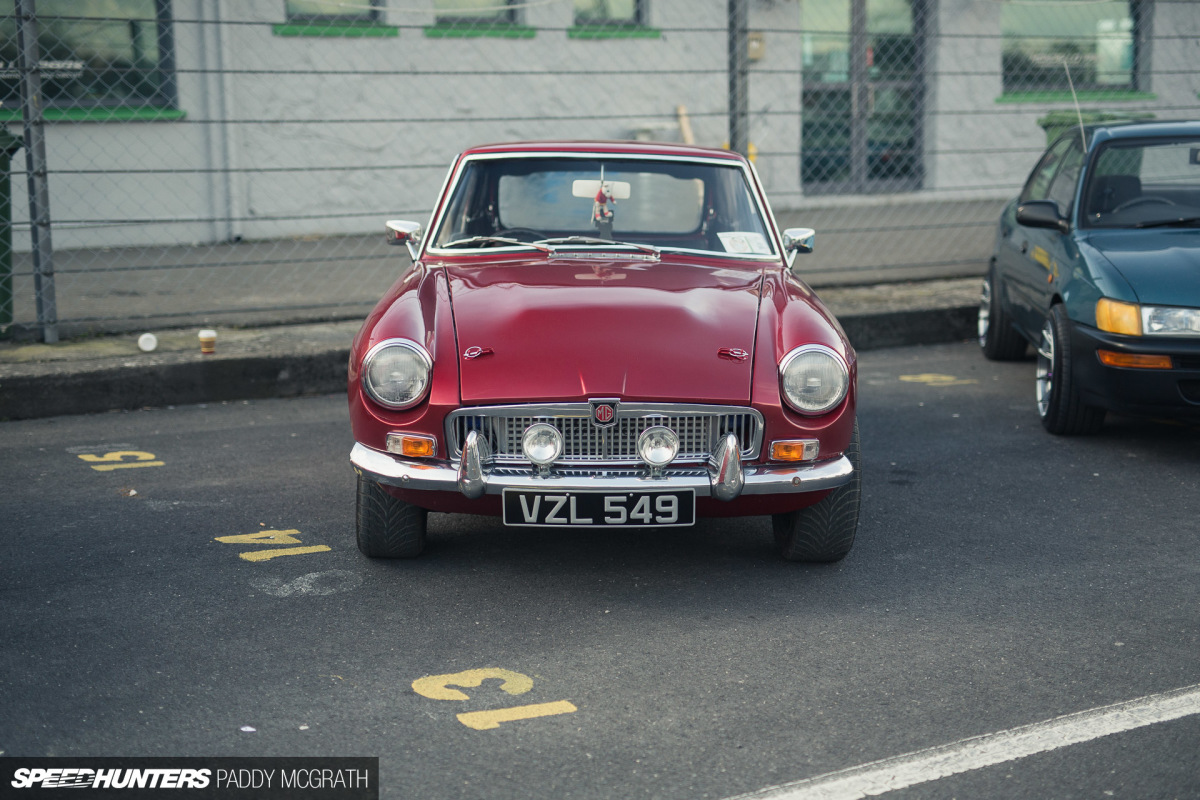 I think Al McNabb must have had similar thoughts as he neared completion on restoring this rare original Irish car. You see, a car that was originally registered in Ireland and not imported at a later date is seen as being much higher in stature here by the classic car community. So, to cut one up is seen as bordering on blasphemous.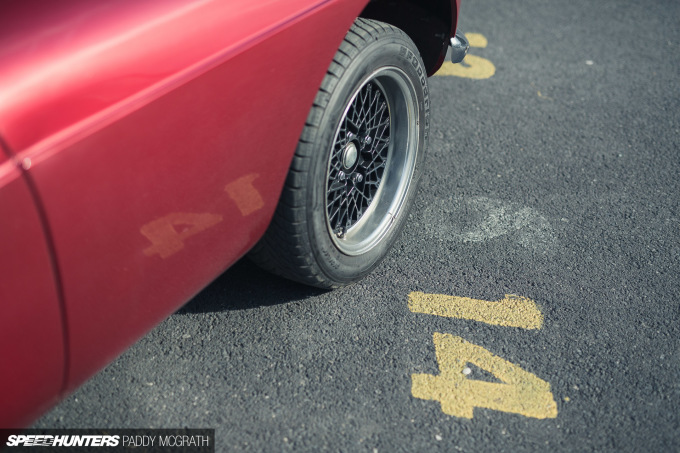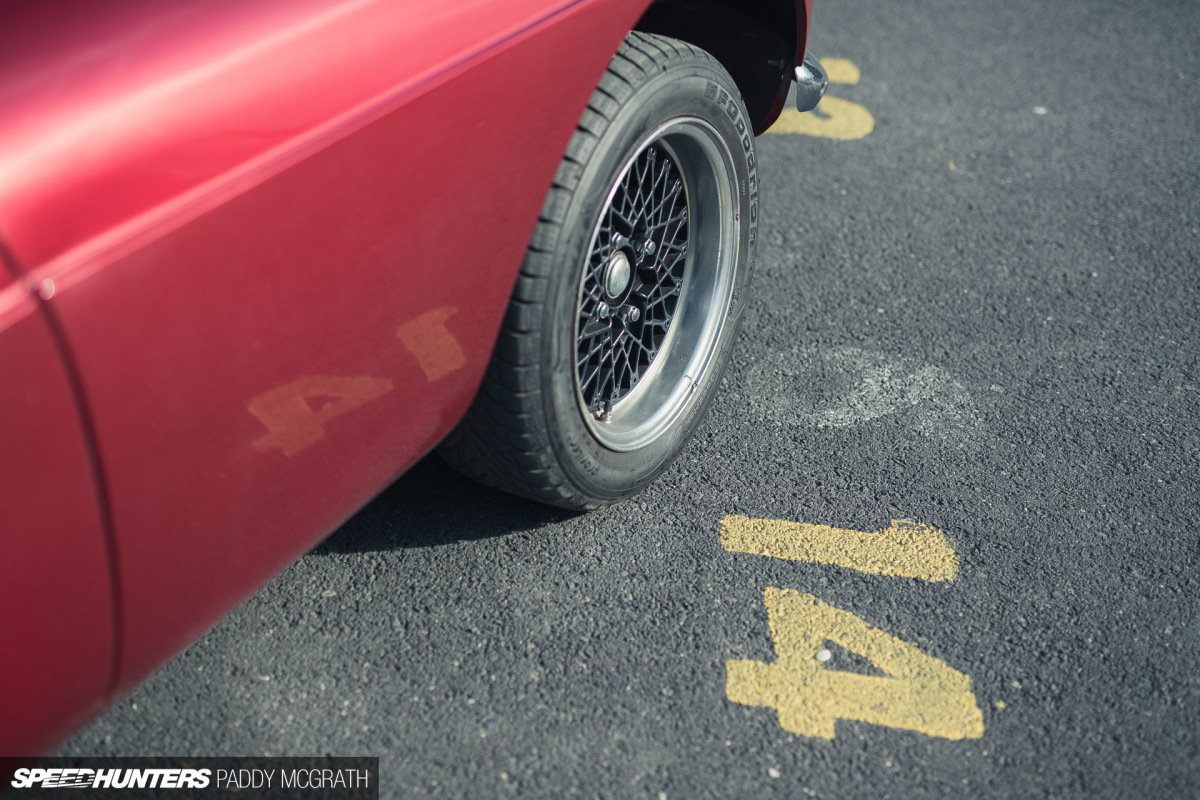 Thankfully, this wasn't a classic car event and we enjoy a bit of automotive blasphemy around these parts. The visual cues are there for all to see on this car, you just need to approach it with your eyes open. The SSR mesh wheels aren't exactly a normal sight on an MG, although the car shares its PCD with the AE86 amongst a plethora of other Japanese cars.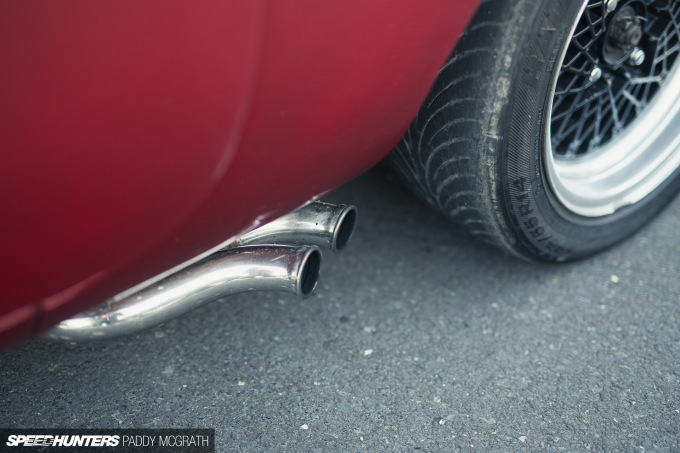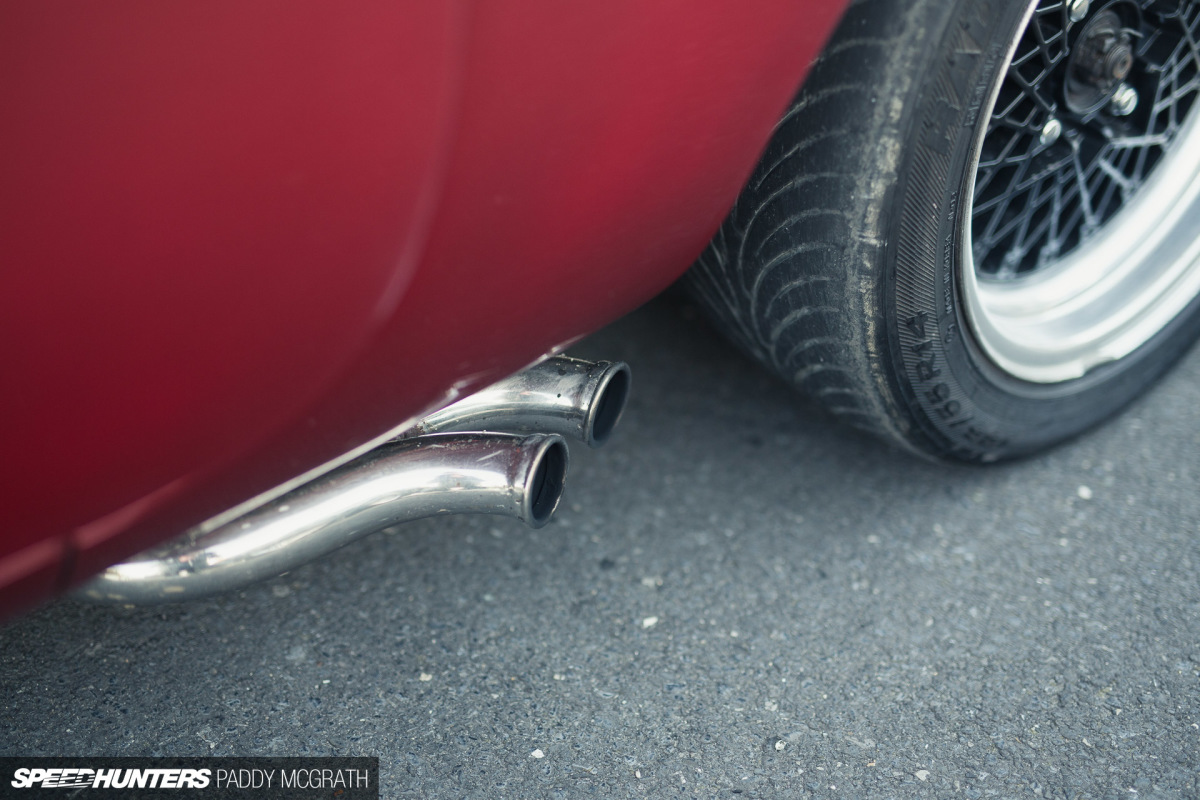 The side-exit exhaust was another clue. I would discover later that Al had no choice but to run the exhaust this way as there's no room under the car for a full system to exit out the rear.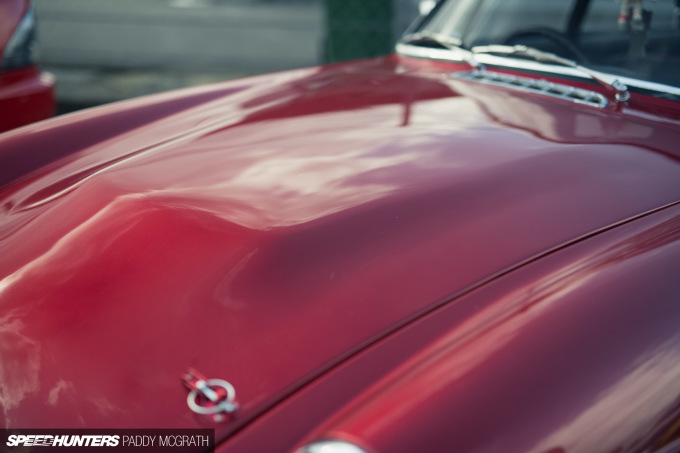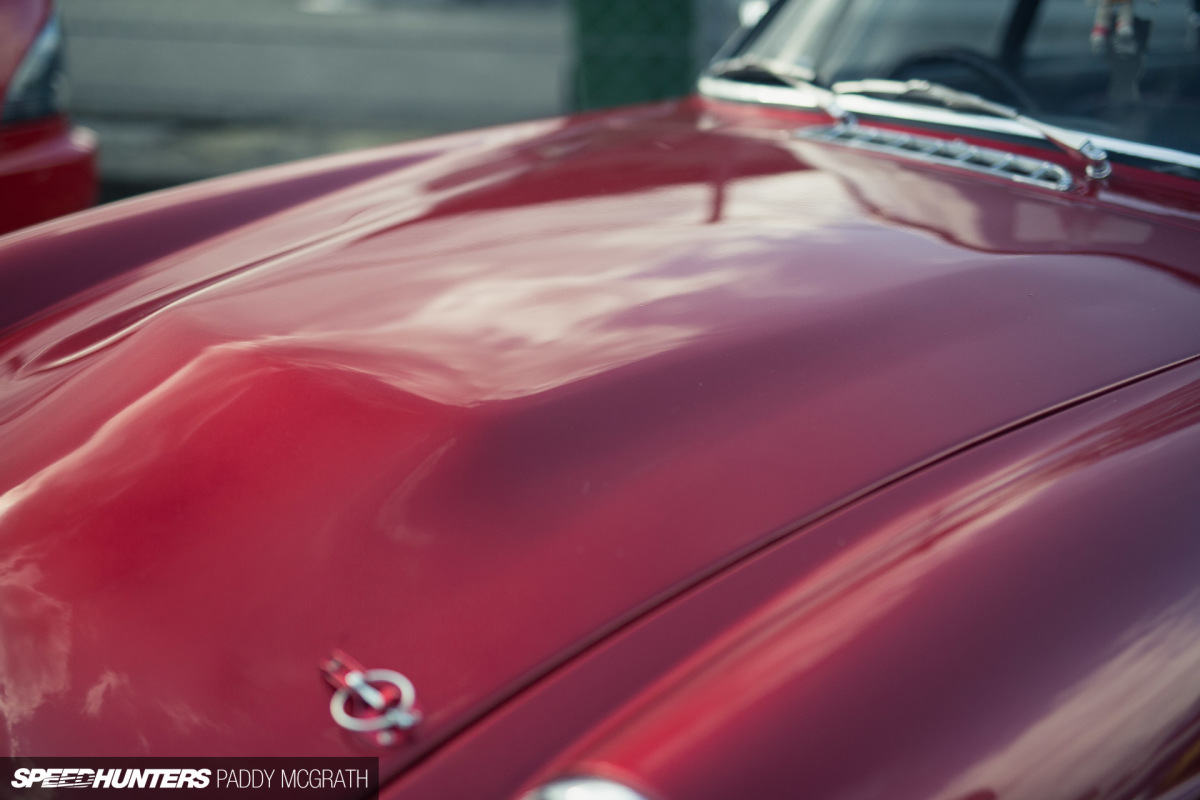 The bonnet bulge is something that never even occurred to me, such is its subtle implementation. It only becomes more impressive when you discover that Al crafted it himself by hand too. It's not just for looks either, it serves a purpose.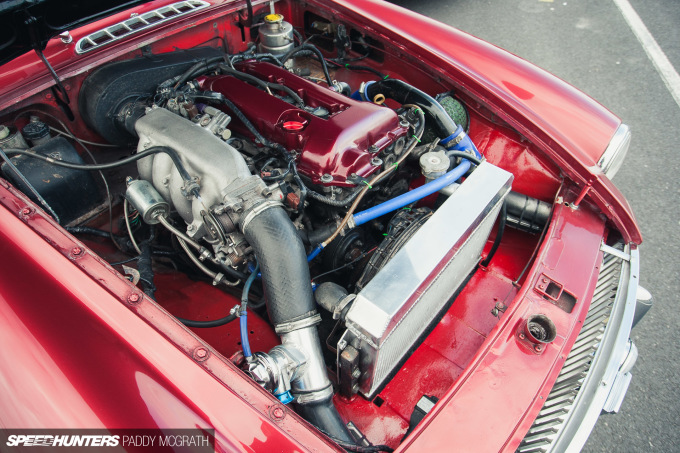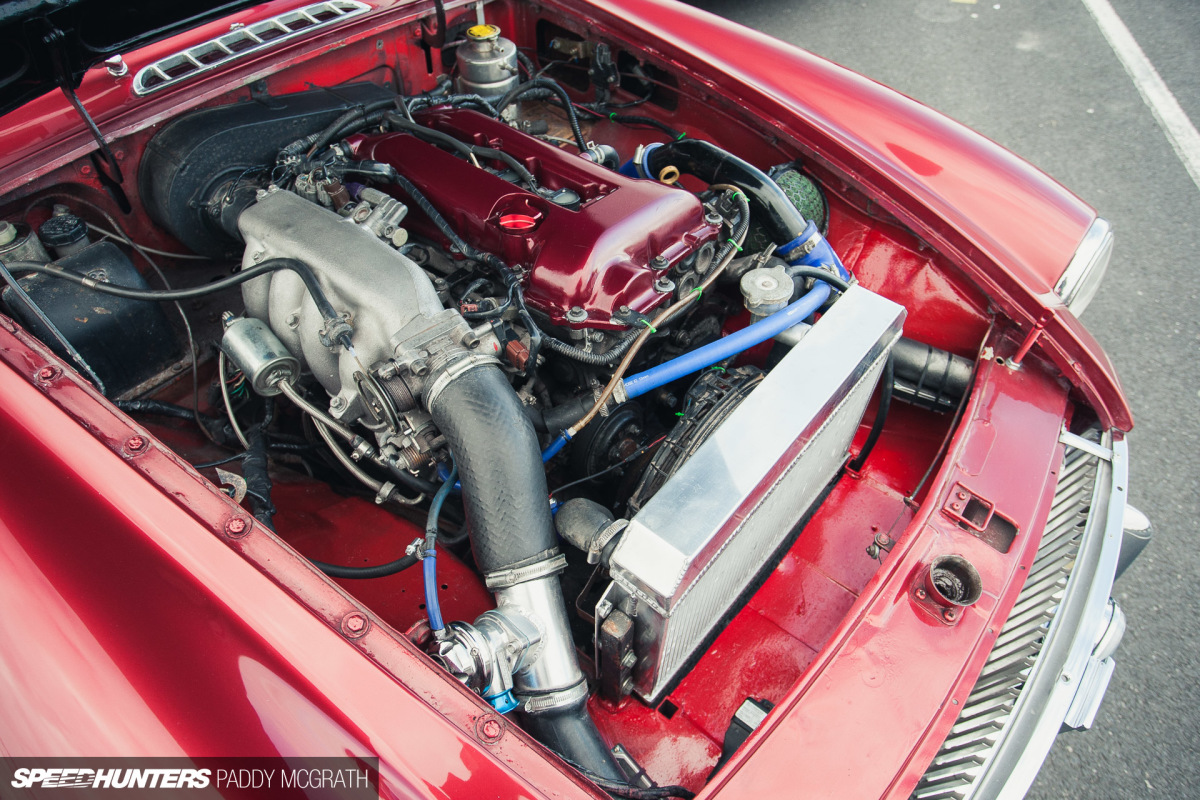 As Al reached the end of the restoration he took one look at the original MG engine and decided that it wasn't enough by any measure. Instead, he sourced a Nissan Silvia SR20DET engine and matching 5-speed gearbox and shoehorned them into the vintage British chassis.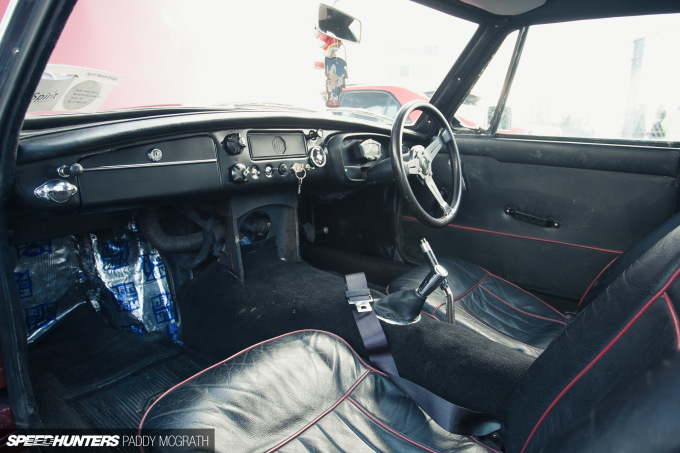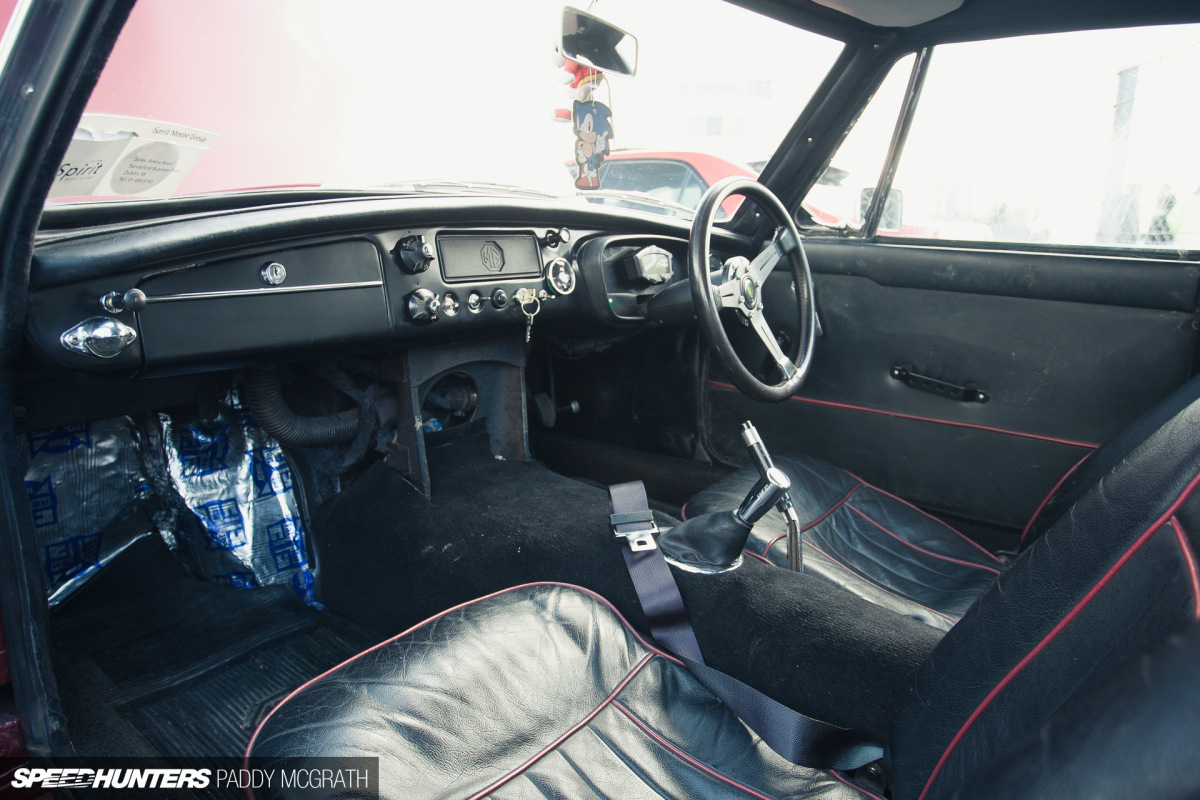 In order to maintain balance it was necessary to position the SR20 as far back as possible, which has resulted in some engine ancillaries and piping requiring a little bit of in-cabin real estate. The gearbox tunnel has been completely reworked to make it fit, and you can see where the shifter has ended up, which is much further back than the original.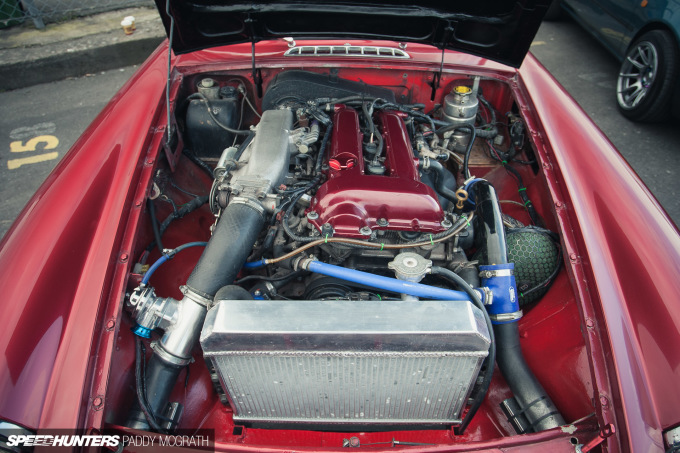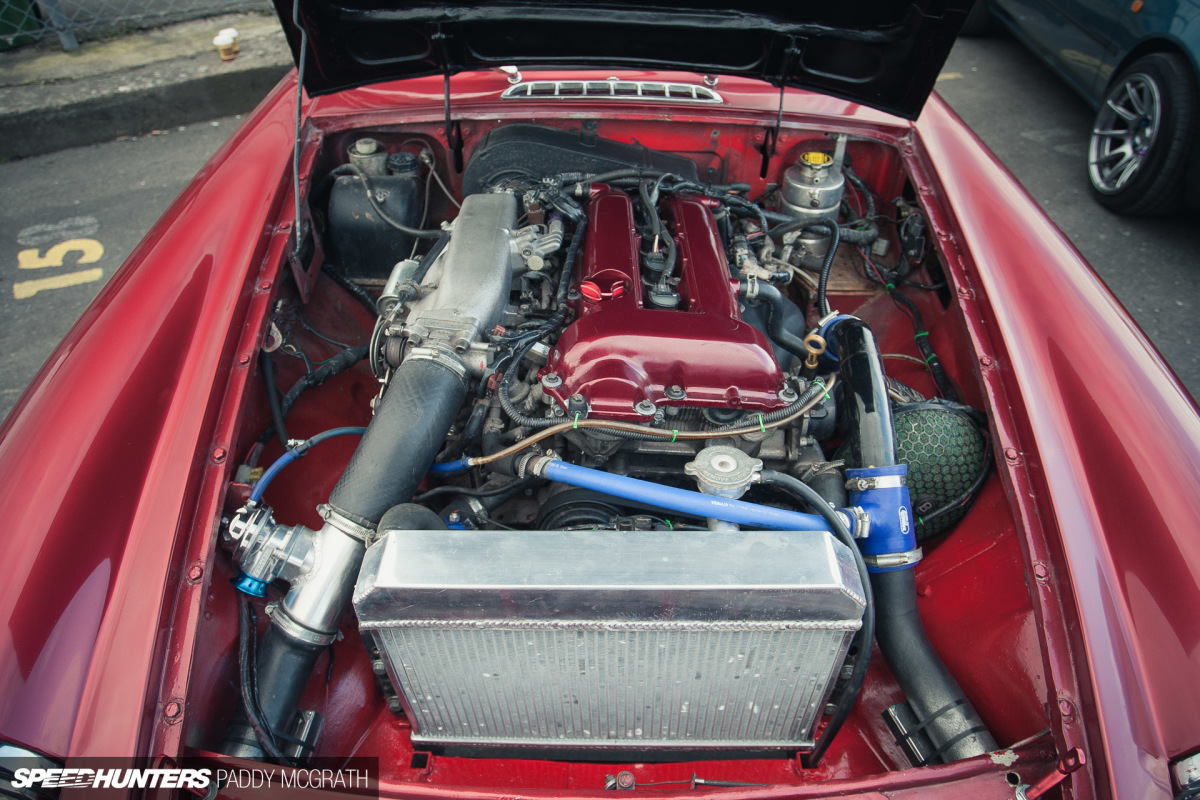 The SR20 produces around 240hp – an absolute sh*t tonne of power when compared to the BGT's standard mill. To cope with this increase the car has been fully poly-bushed, fitted with adjustable Gaz shocks and given an EBC brake upgrade too.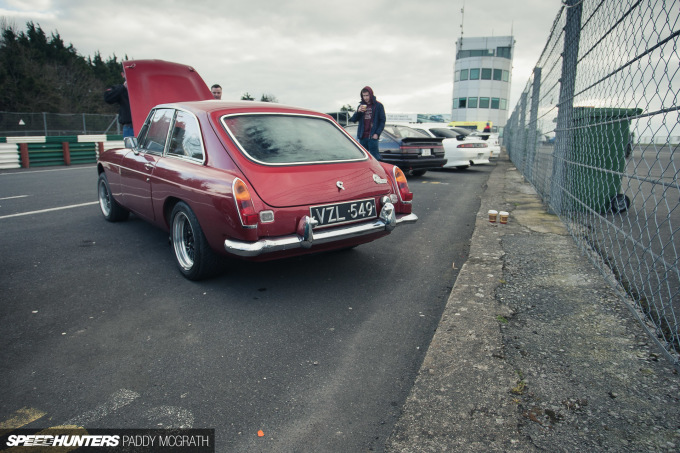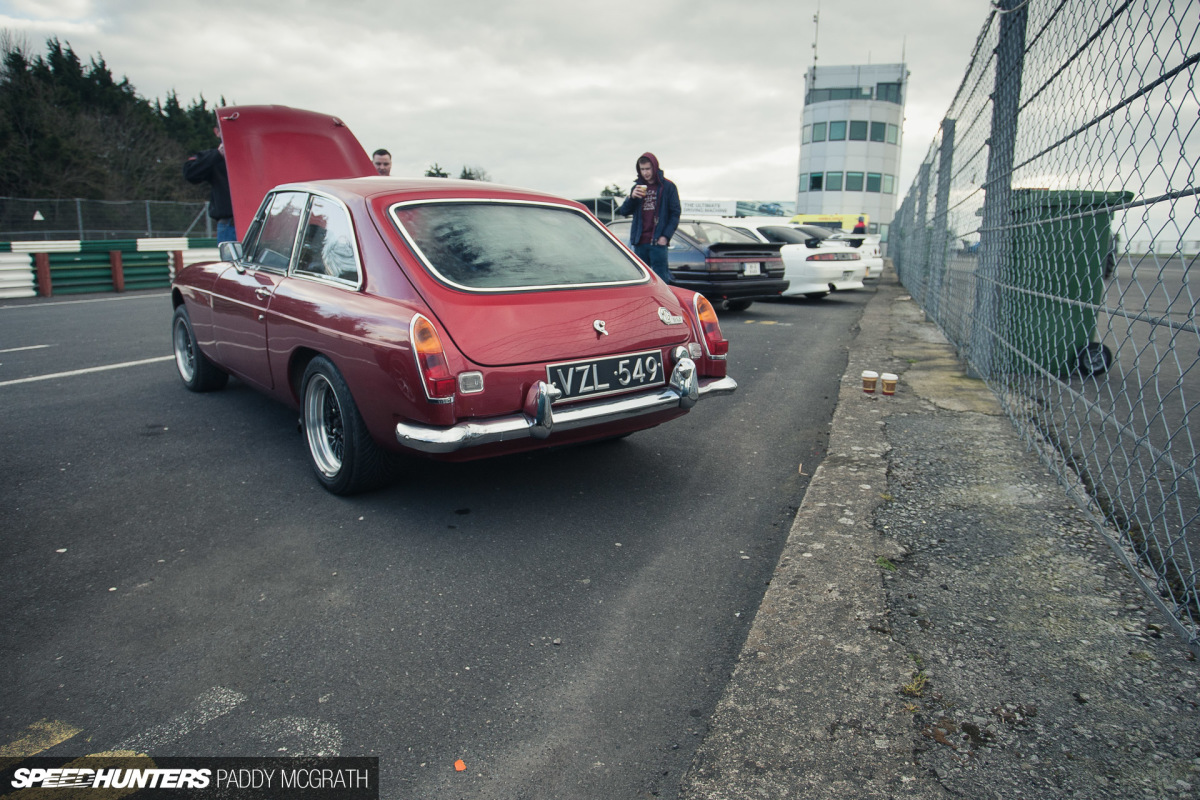 I think Al said that Auto Heroes was the car's first real public appearance since completion, although I have urged him to bring it to a couple of typical Irish classic shows this year to see what reaction he gets.
He describes the MG as being "just a little bit scary to drive," but that's good. We all need a little bit of fear to remind us what it feels like to be alive.
Paddy McGrath
Instagram: pmcgphotos
Twitter: pmcgphotos
paddy@speedhunters.com