Given the number of wild and fast Civics present at Tsukuba Circuit for last month's Attack event, there was no way I couldn't spotlight at least one Honda hatchback that was competing on the day.
And it was this EG6 Civic SiR that stood out most to me, primarily because it hadn't sacrificed looks in the pure pursuit of speed.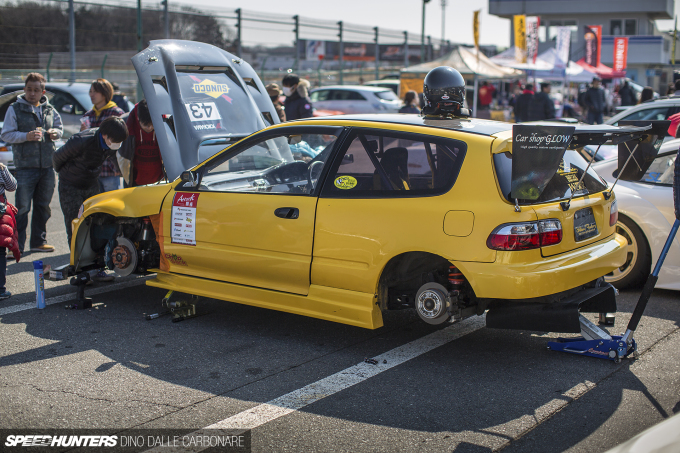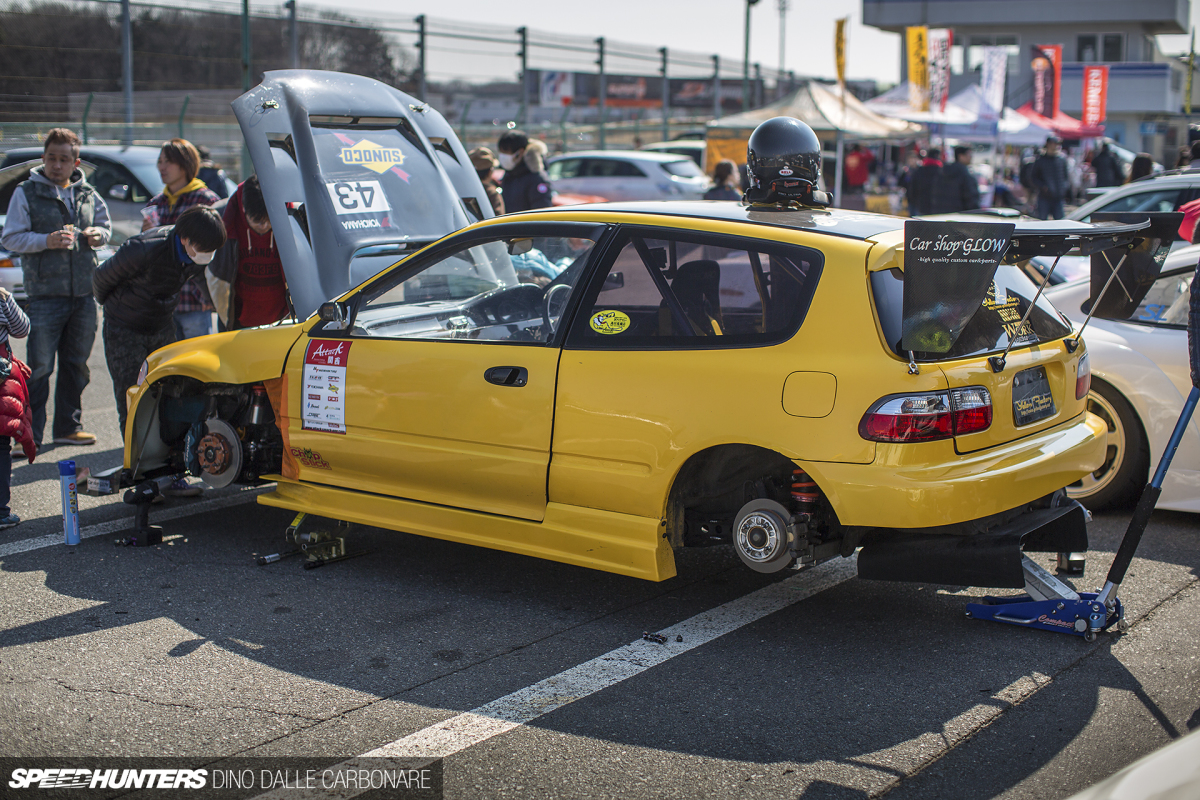 Not that it was slow by any means mind you; it actually managed a 58″140 lap, which is serious stuff. It's just that visually-speaking, I guess I found it more pleasing to look at.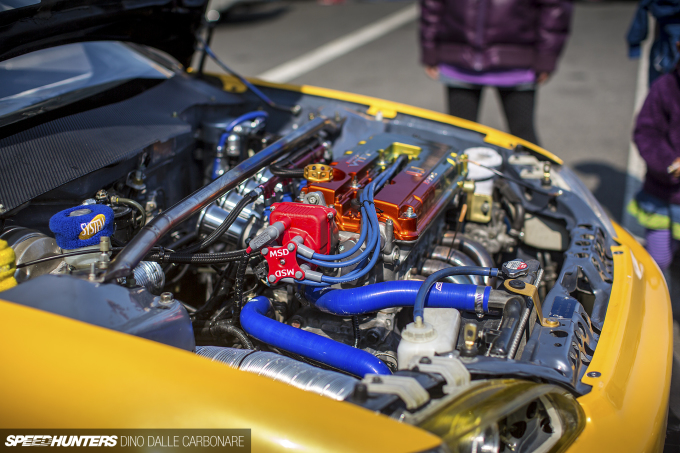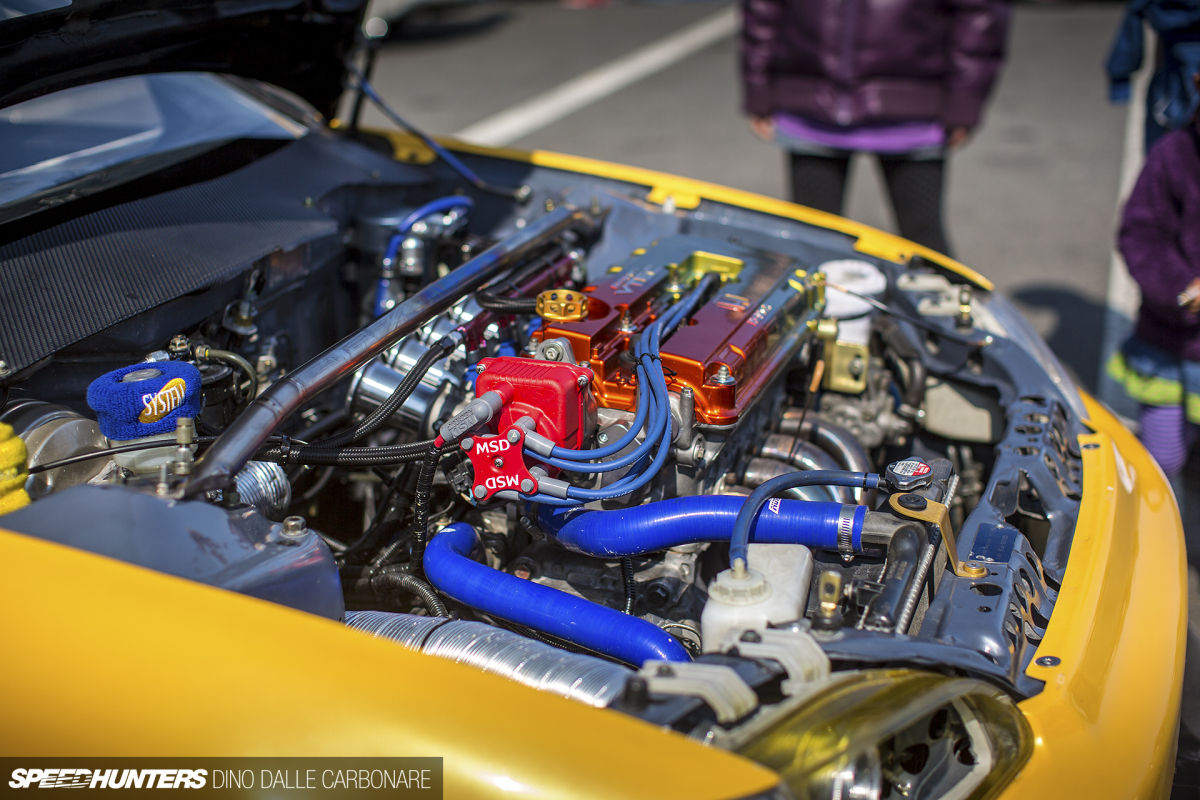 Under the bonnet there's 262PS of pure naturally aspirated glory, which as you can imagine sounded amazing at full noise.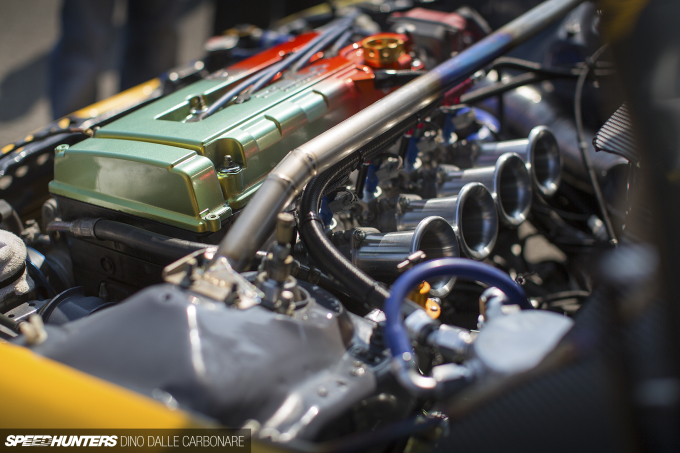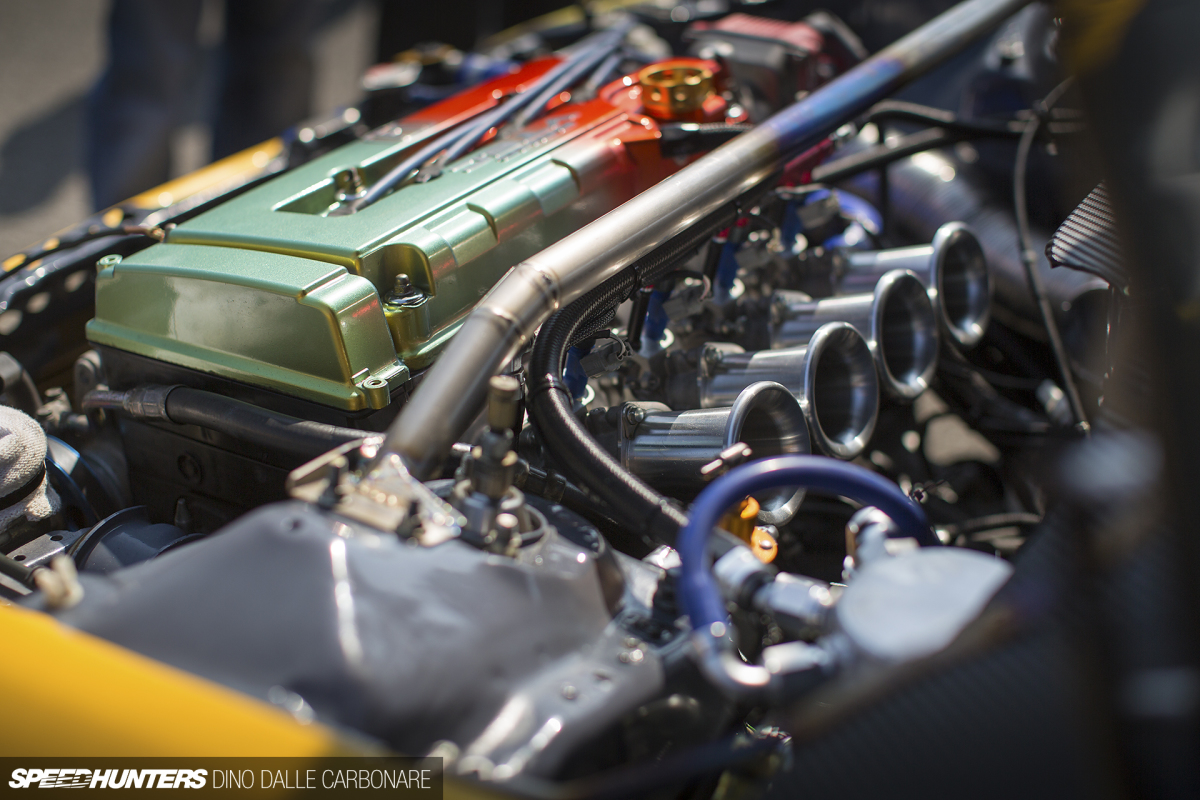 The B18C runs a quad throttle body setup breathing through velocity stacks to really get the most out of the fully-built motor.
But don't take my word for it – hit play above and hear the sound for yourself in this video the driver took of his best lap to date in the Civic.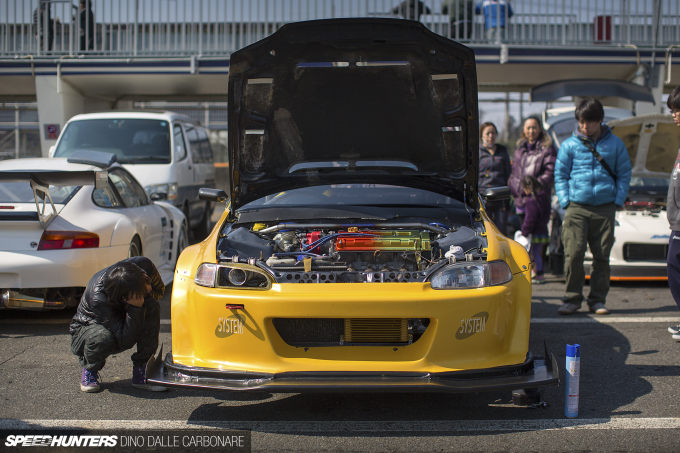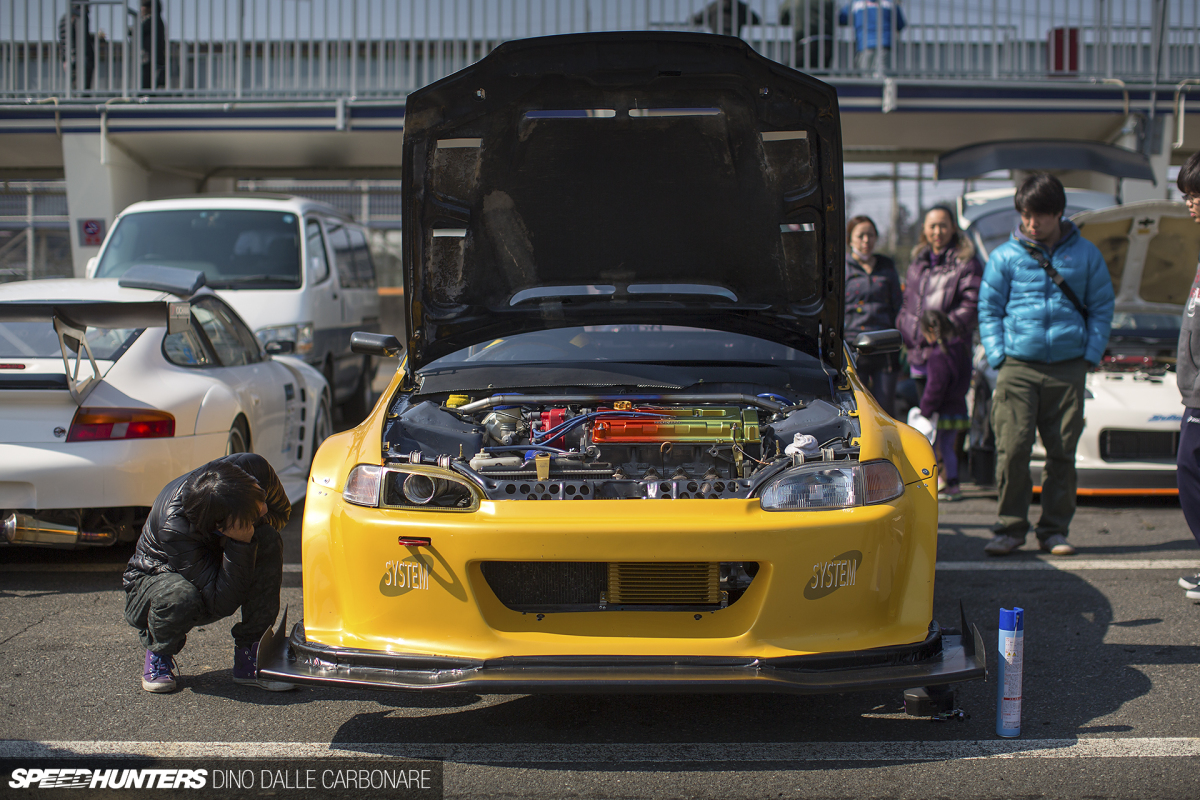 I really like the smooth look of the bumper; it's simple with a little air dam to flow just the right amount of air towards the coolers. Aside from the subtle looking front lip spoiler and the wing out the back, there's no more wild aero to speak of.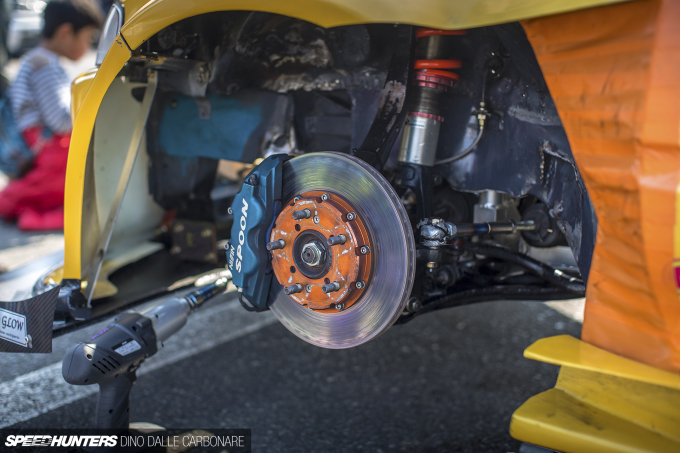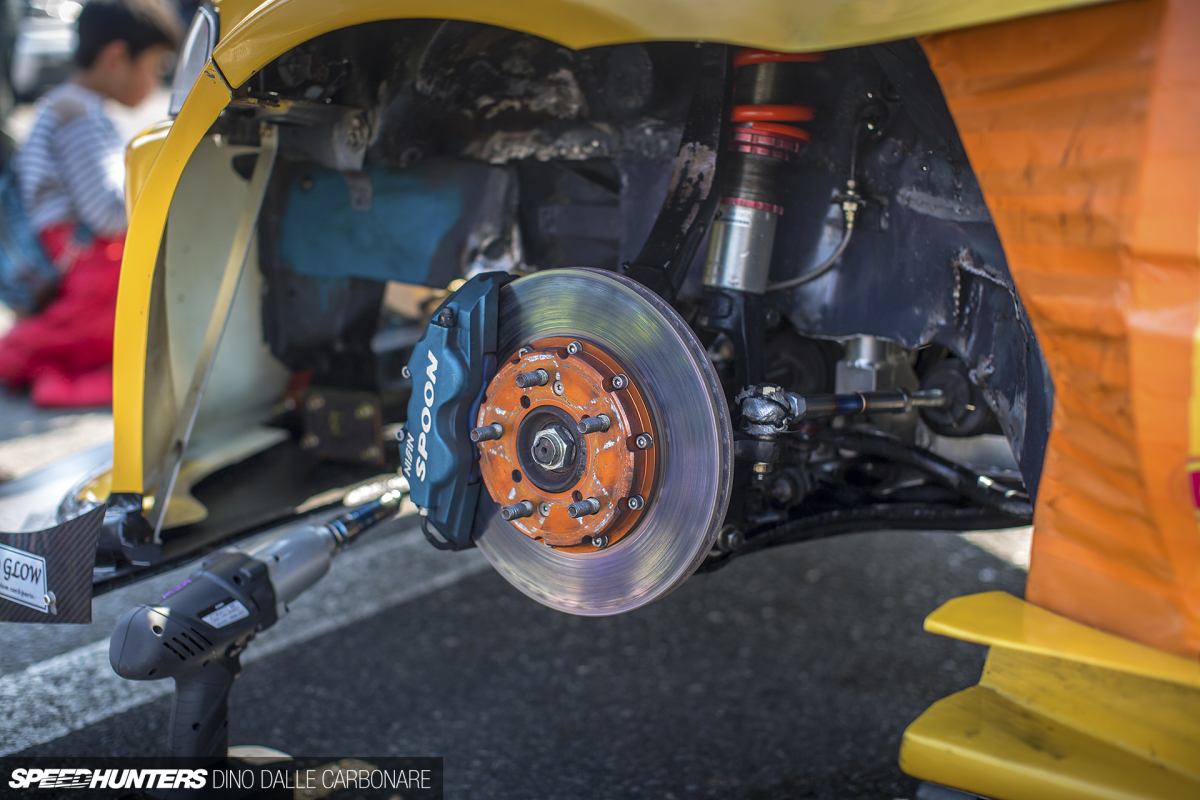 When your car hits the scales at just 780kg, braking is not really a big issue; these 4-pot Spoon/Nissin calipers are more than capable of hauling the EG6 down from speed.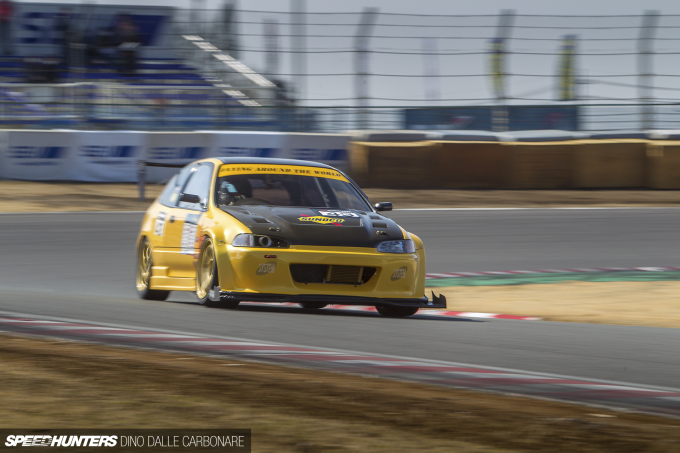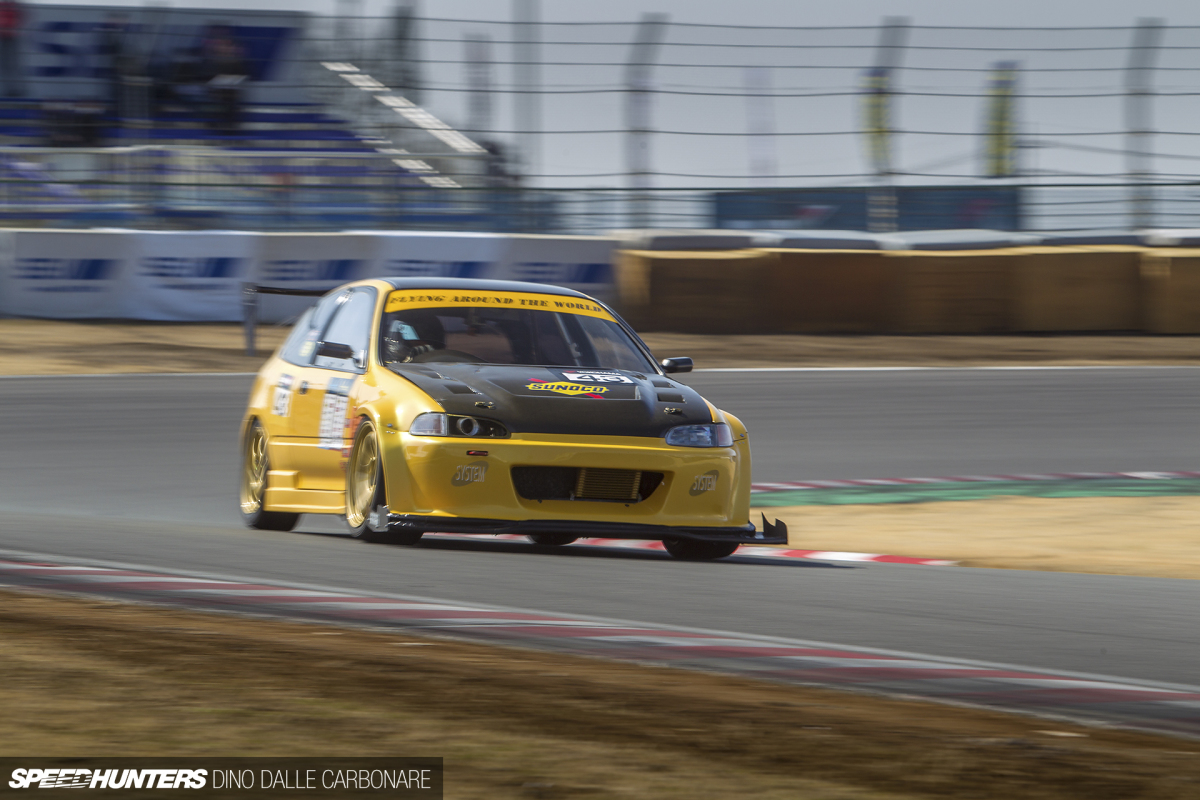 The Civic seemed to have a ton of grip, and it looked like the key to nailing a fast lap was more about smooth driving and bringing as much speed into a corner as possible. That's quite different from the big-power cars which are just struggling with grip and traction most of the time. Driving a lightweight powerful car like this is all about finesse.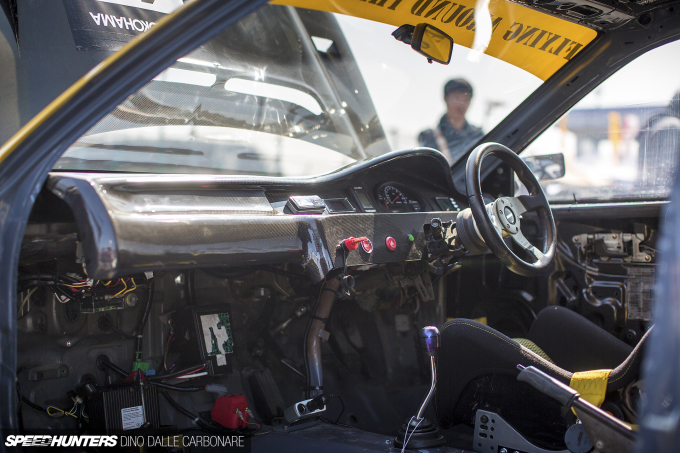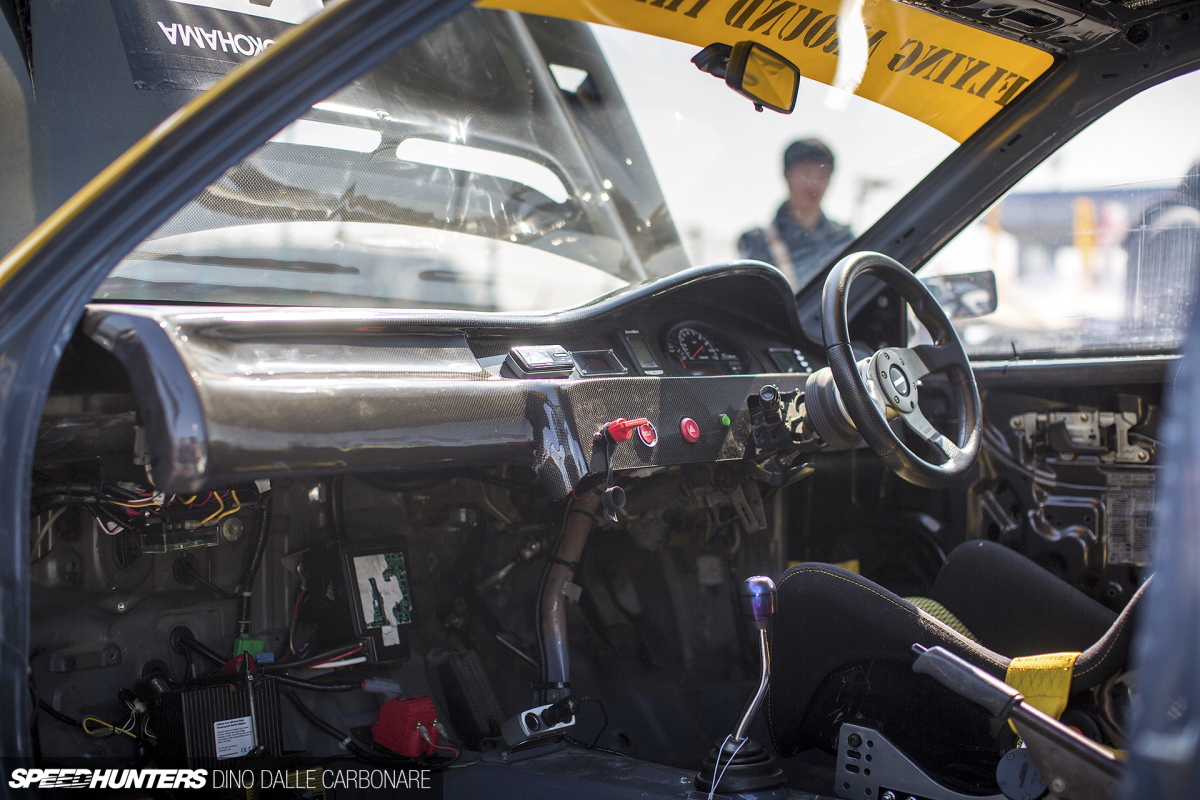 One look inside and you see what serious weight stripping looks like. But at least they've kept it clear with a lightweight carbon fiber dashboard to cover up all the ugly wiring. Function and form were both obviously important aspects of this build.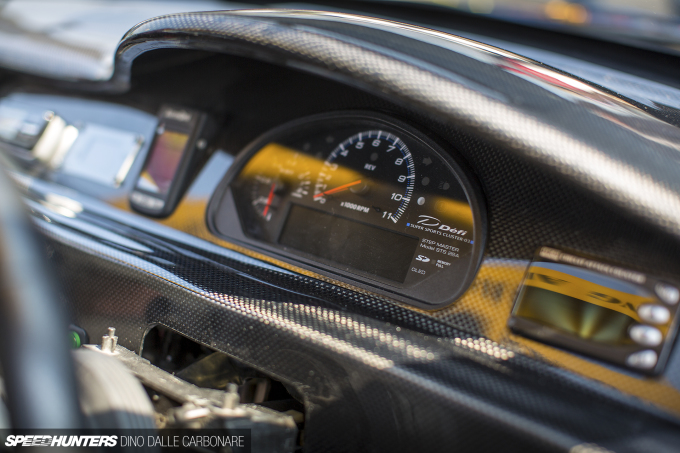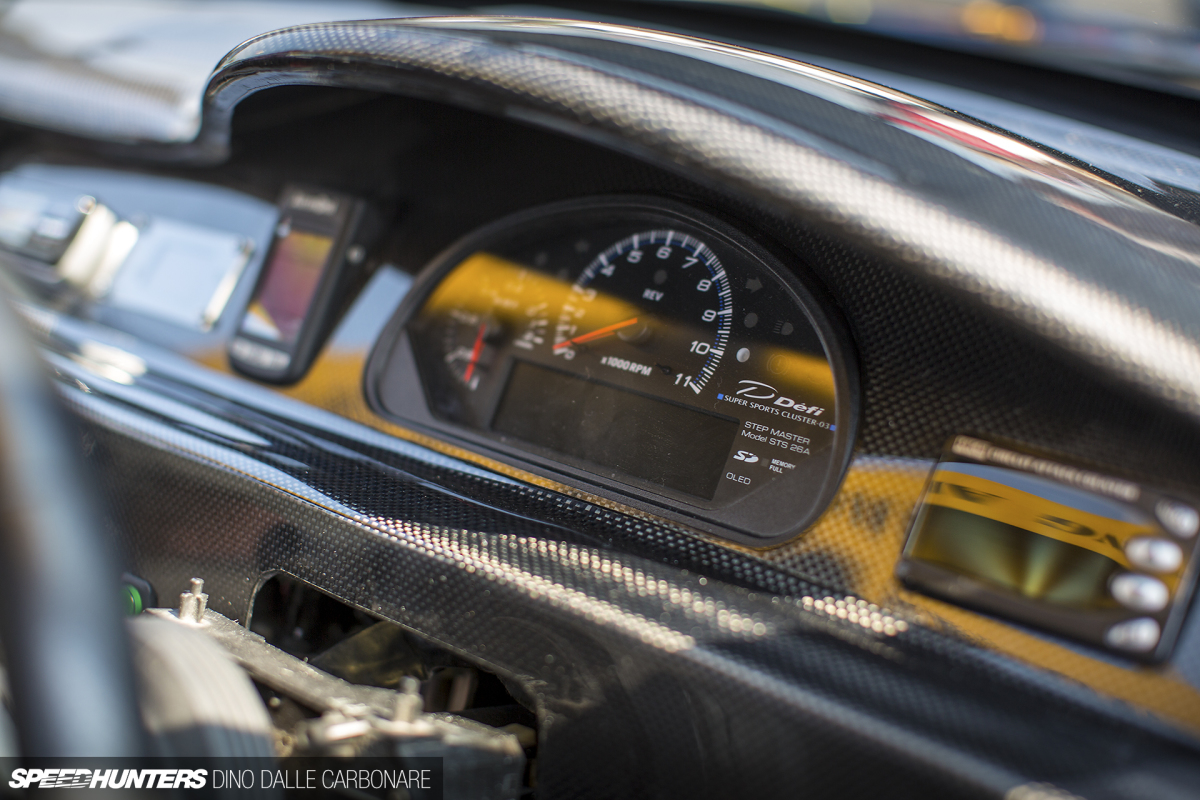 Check out how nicely the Defi Super Sports Cluster has been integrated in the dash layout alongside a few other pieces of gadgetry.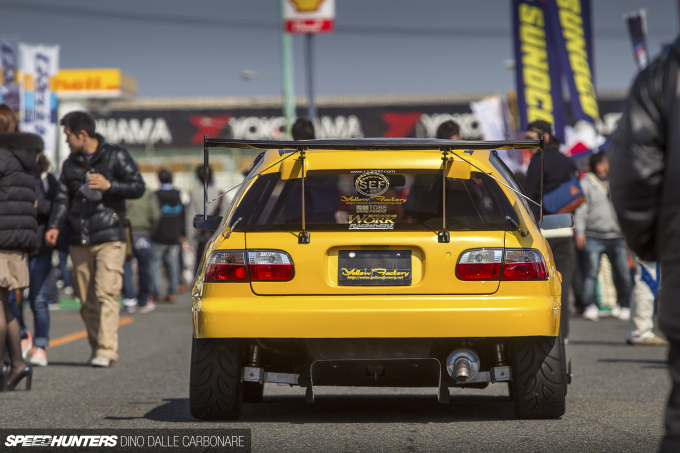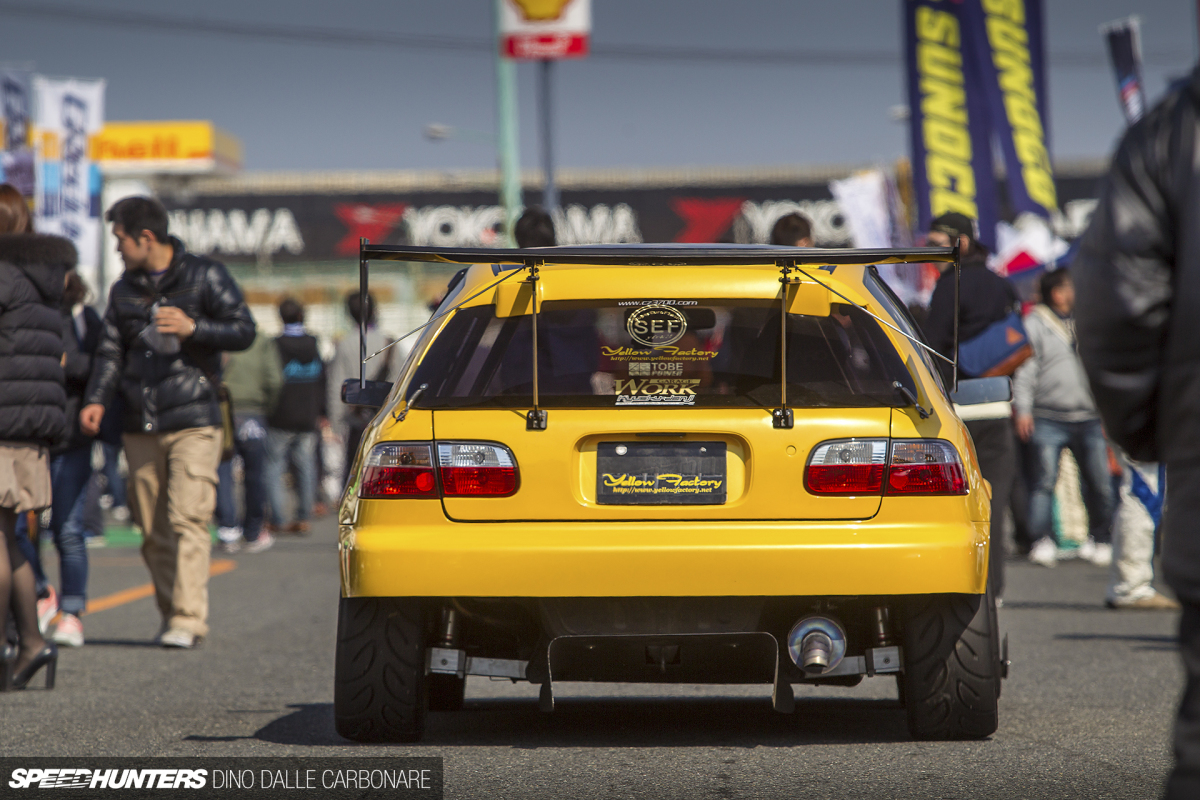 With this rear shot, my coverage from the very cool Attack event at Tsukuba has come to an end; I hope you guys enjoyed checking out some of the cars I came across.
Now we just have to wait until the end of the year to see more Japanese grassroots grip racing awesomeness!
Dino Dalle Carbonare
Instagram: speedhunters_dino
dino@speedhunters.com