King Of The Hammers is regarded as one of the hardest single-day races in the world. Not only do drivers have to cover hundreds of miles, but there is no driver change. For the lucky few on top of the podium, they'll be in the driver's seat for roughly eight hours. For the unlucky few, they'll be driving for 15-plus hours. All that piled on top of the insanely hard rock obstacles and desert driving that competitors have to get through.
For Speedhunters driver Vaughn Gittin Jr., King Of The Hammers looked interesting and seemed like a potential challenge. And challenge it he did a couple of weeks back at the 2016 running of the event, finishing 10th in class and 14th overall out of 111 competitors. On the back of such a solid result at 'The Ultimate Desert Race', I sat down with Vaughn to ask him a few questions about his KOH experience…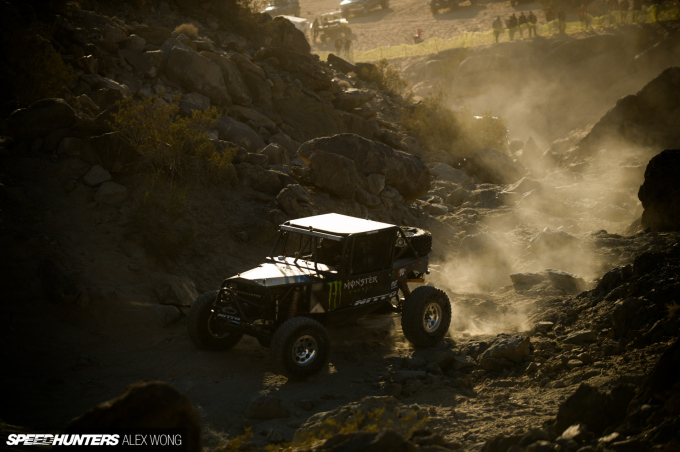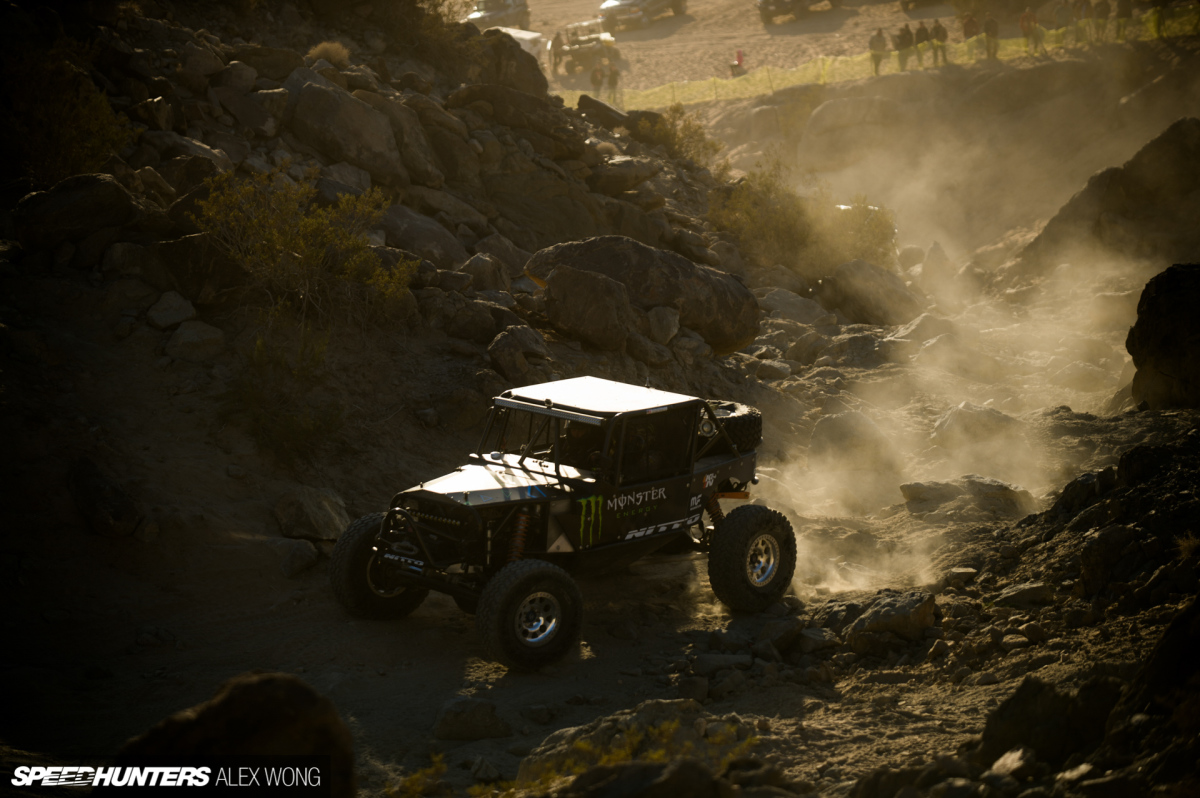 Larry: Let's start with the obvious question – how did you like KOH 2016? Did you accomplish your goals?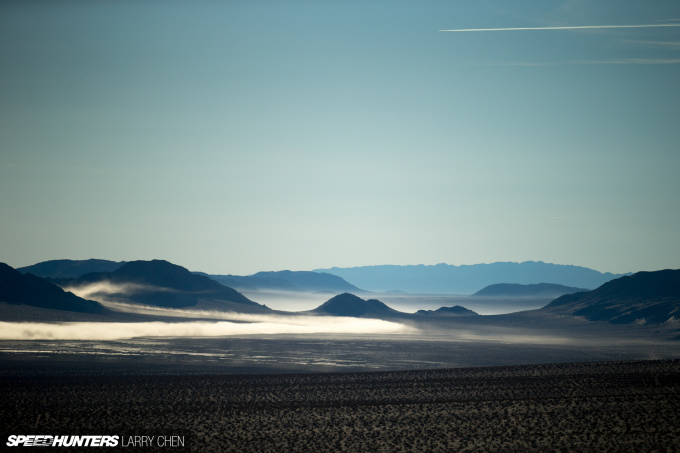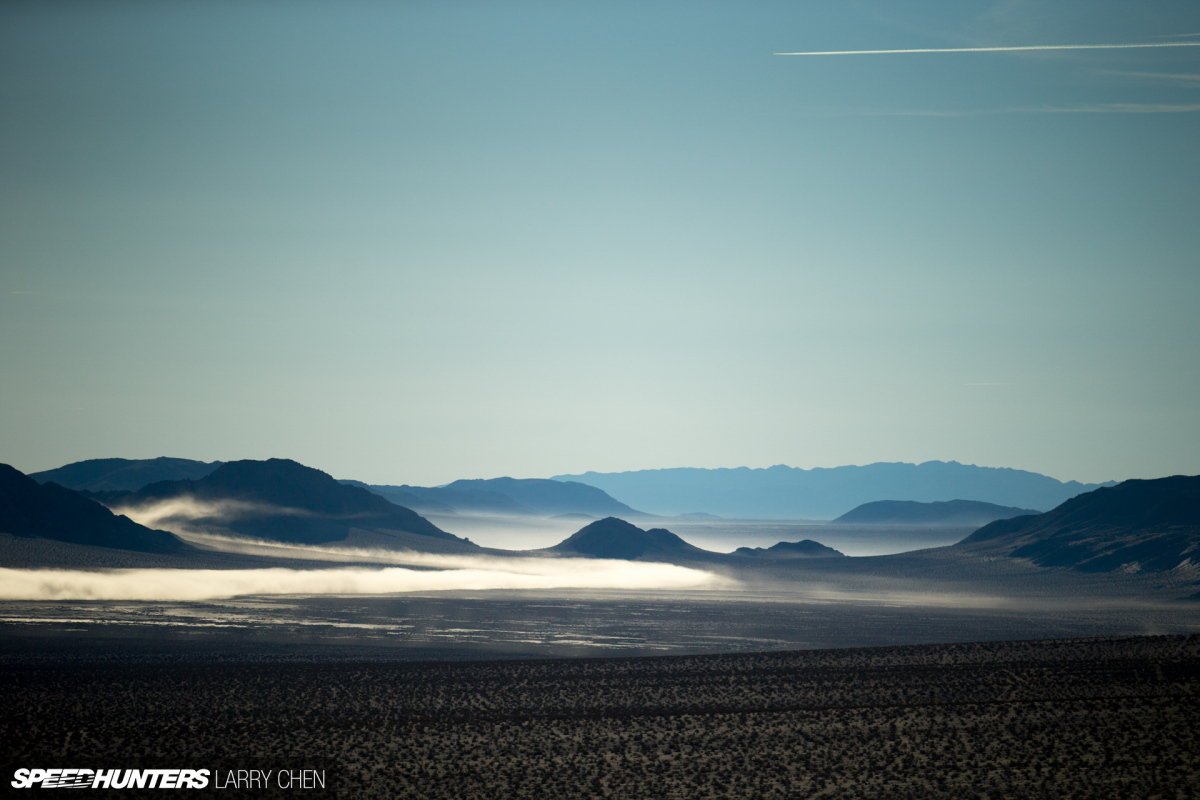 Vaughn: It was an incredibly fun, challenging, and epic experience. I loved it! We accomplished all of our goals, which were to have as much fun as possible, stay Nitto Tire side down and finish the race. If just finishing the race wasn't hard enough though, I was pumped to learn that after starting last, we ended up 10th in class and 14th overall out of over 100 entrants.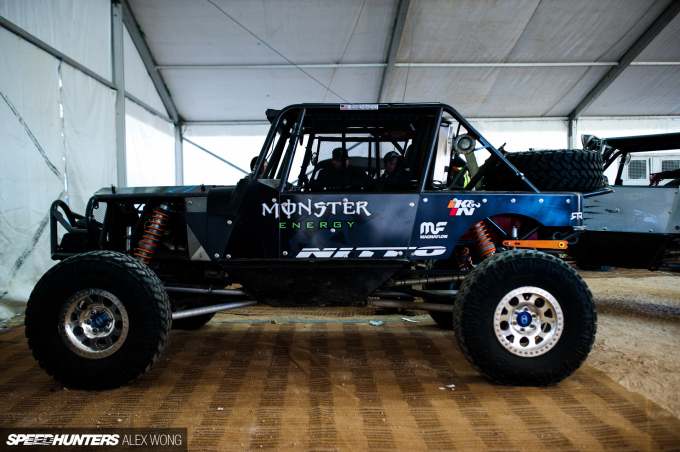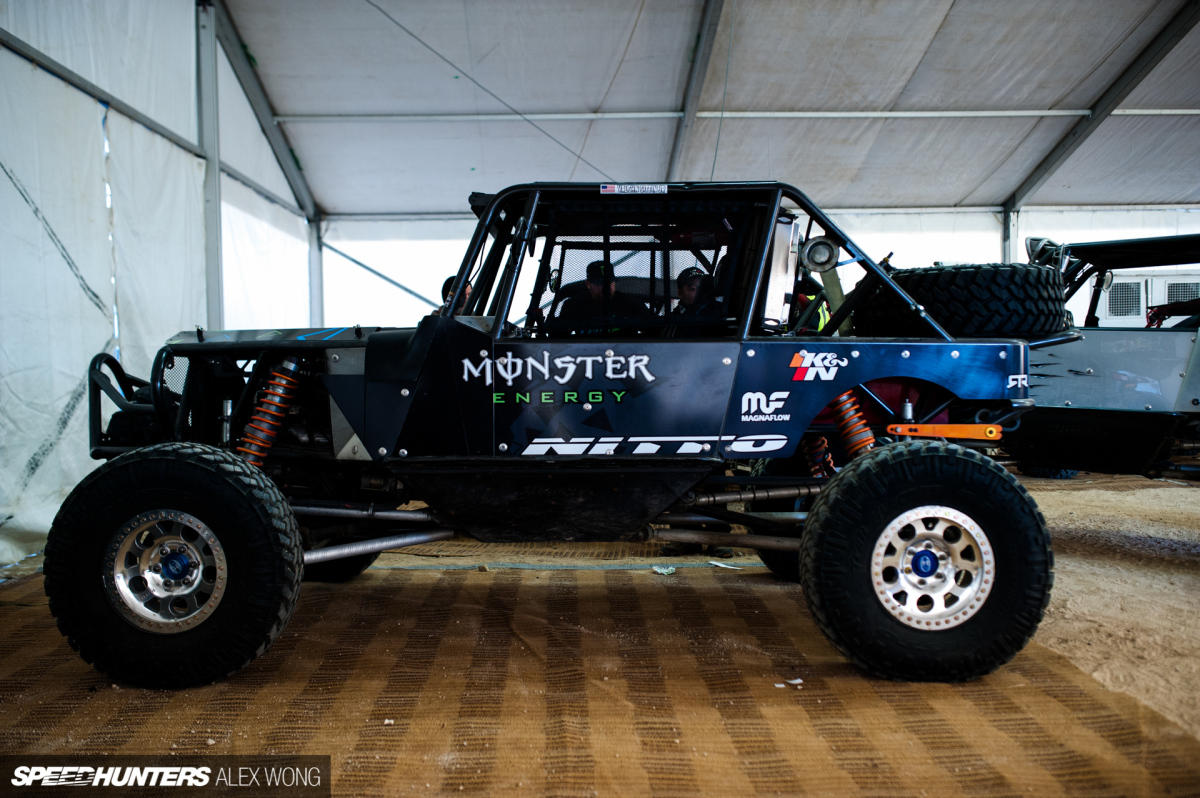 Larry: So what made you want to compete in KOH in the first place?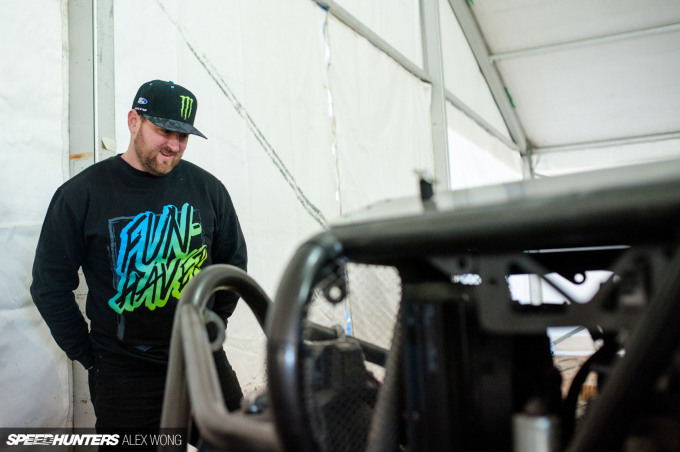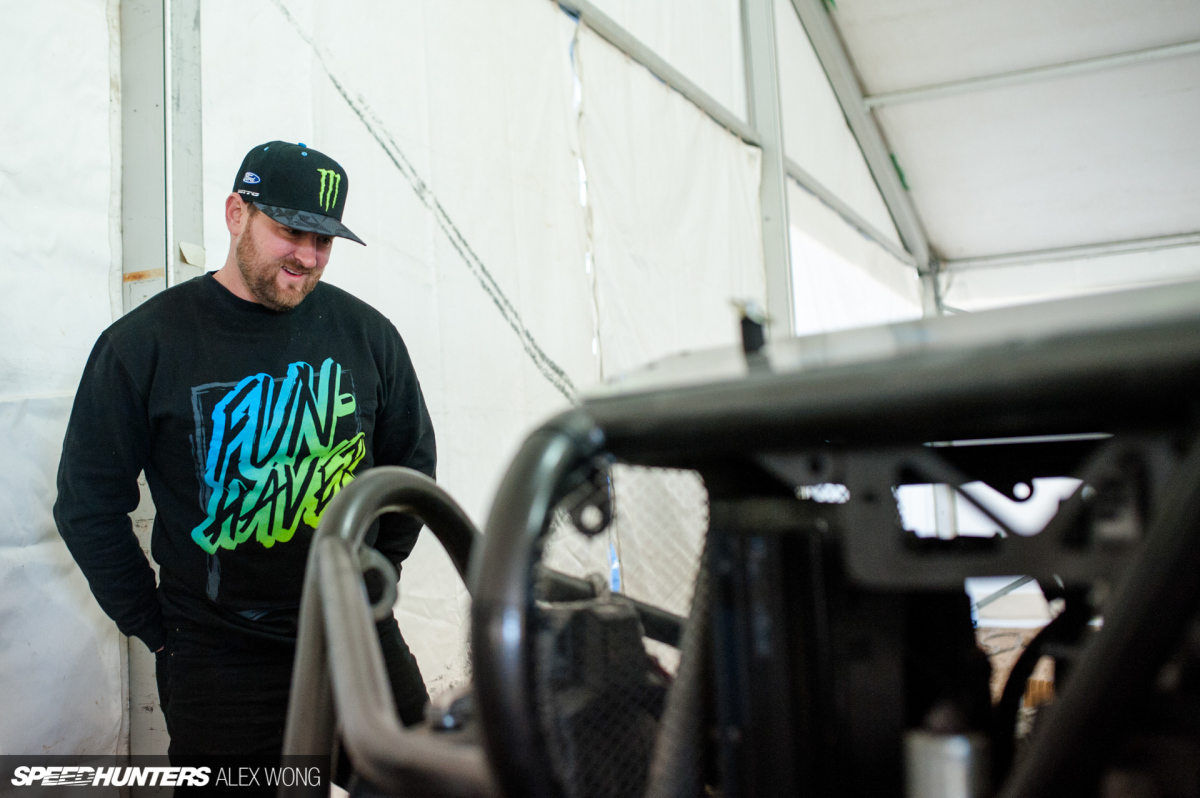 Vaughn: It just seemed like a really good time! I mean, mobbing in the desert, huge climbs and driving on giant boulders. What could go wrong?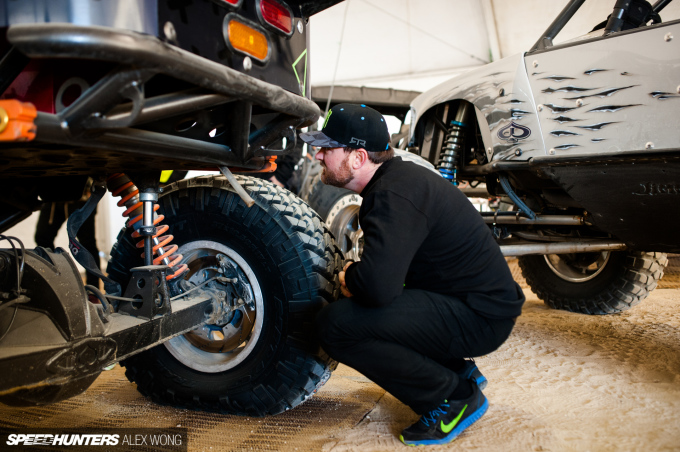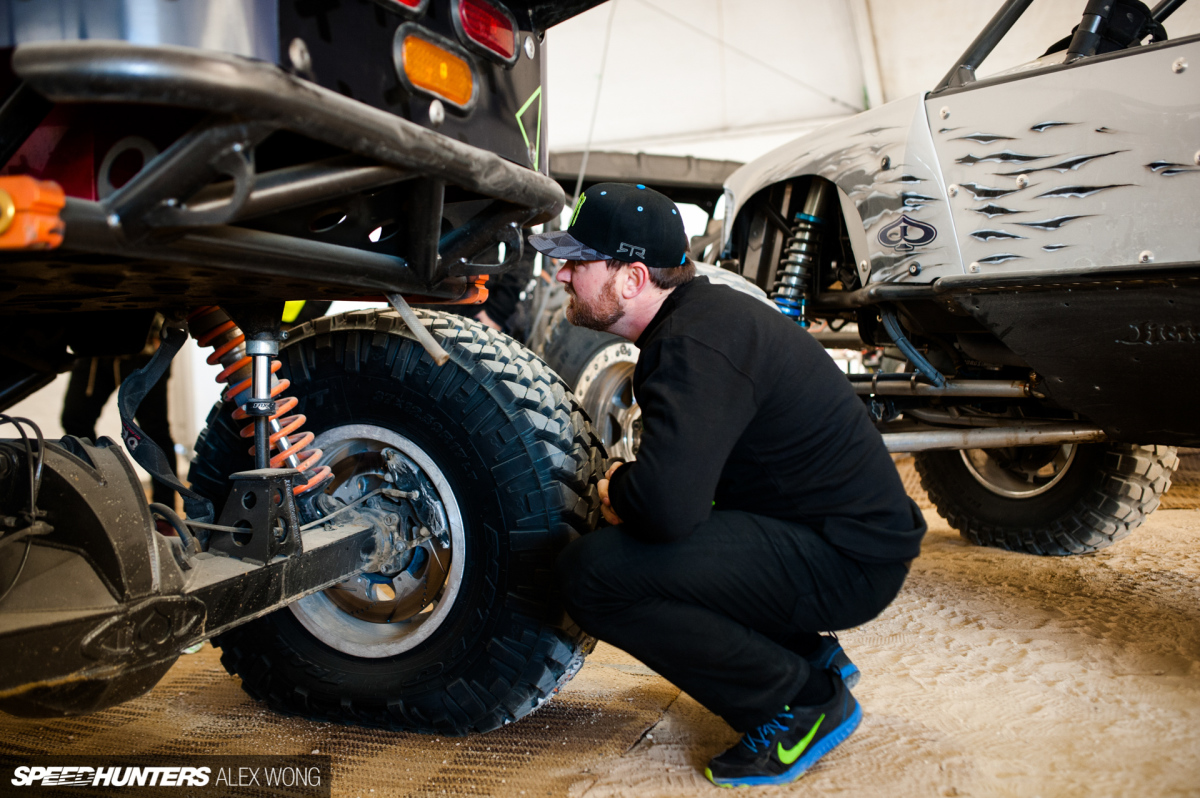 Larry: And how did you find it compared to the amazing sport of drifting?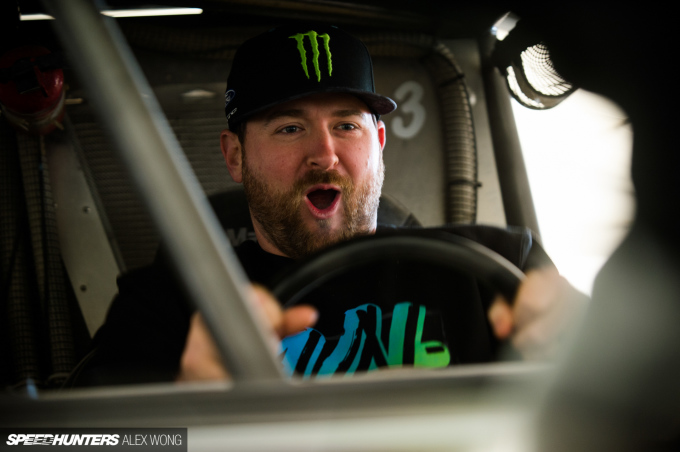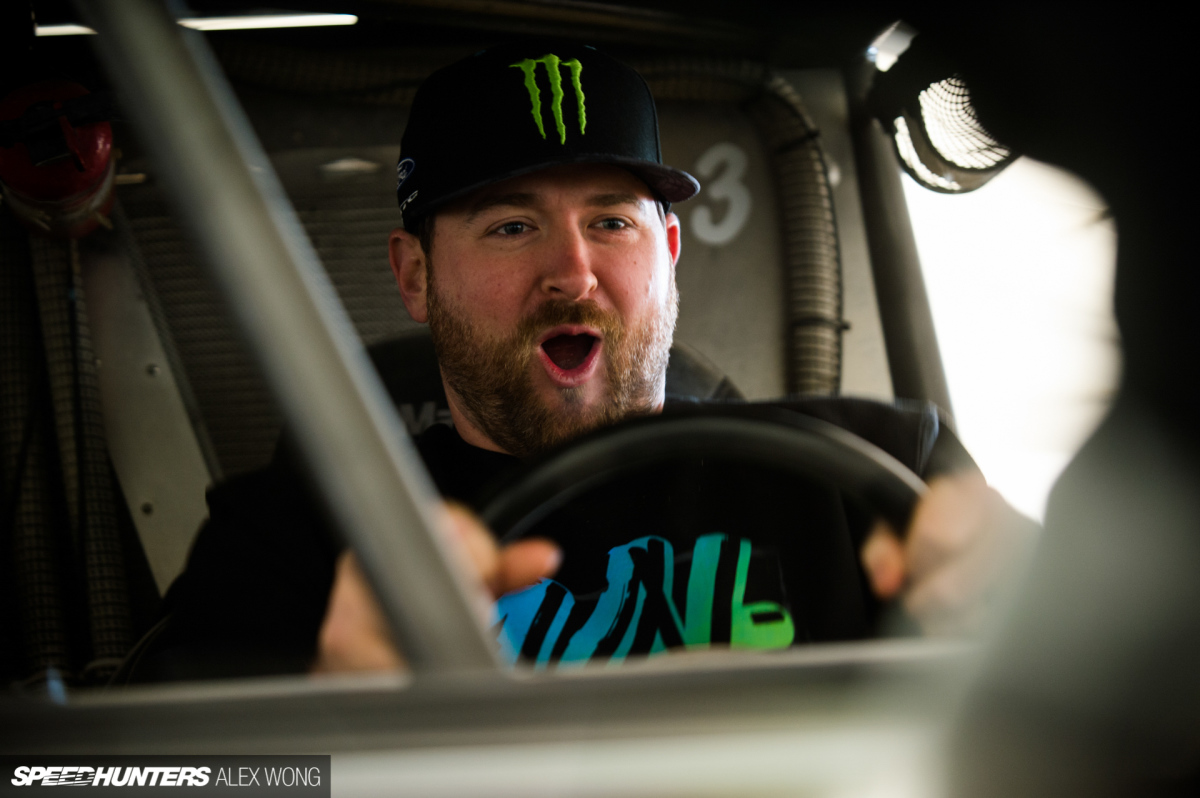 Vaughn: Obviously it's a very different animal, but the challenges and overall fun are on par, that's for sure. You still get that same intense feeling, it's just from either mobbing in the desert, dodging obstacles or going 3mph up the rock climbs.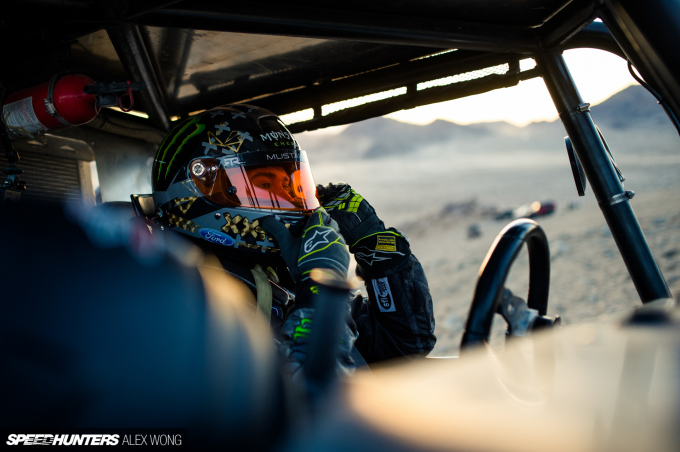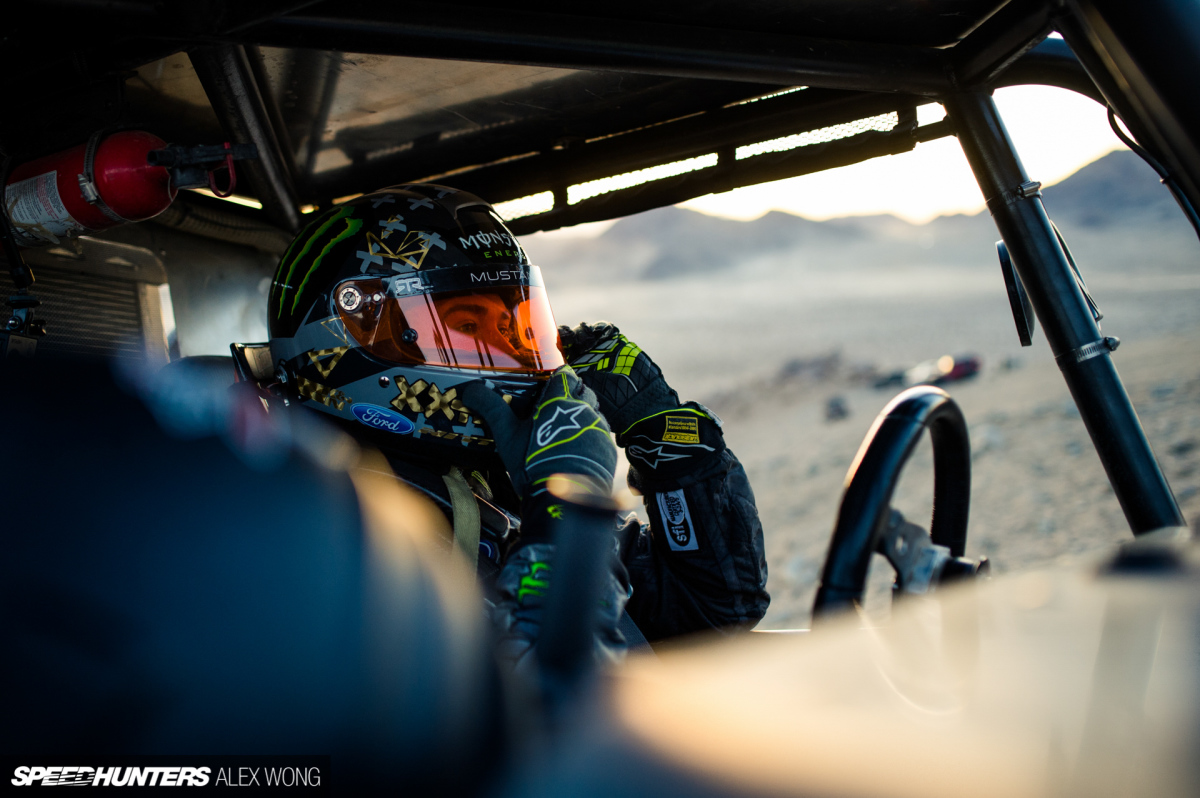 Larry: Do you think your experience from drifting translated over to off-road racing?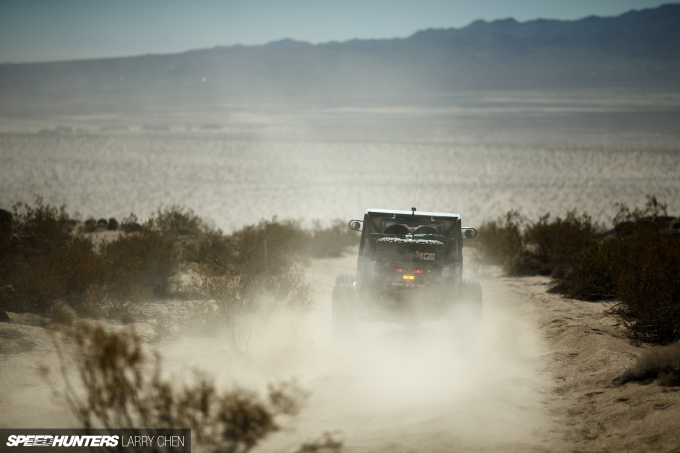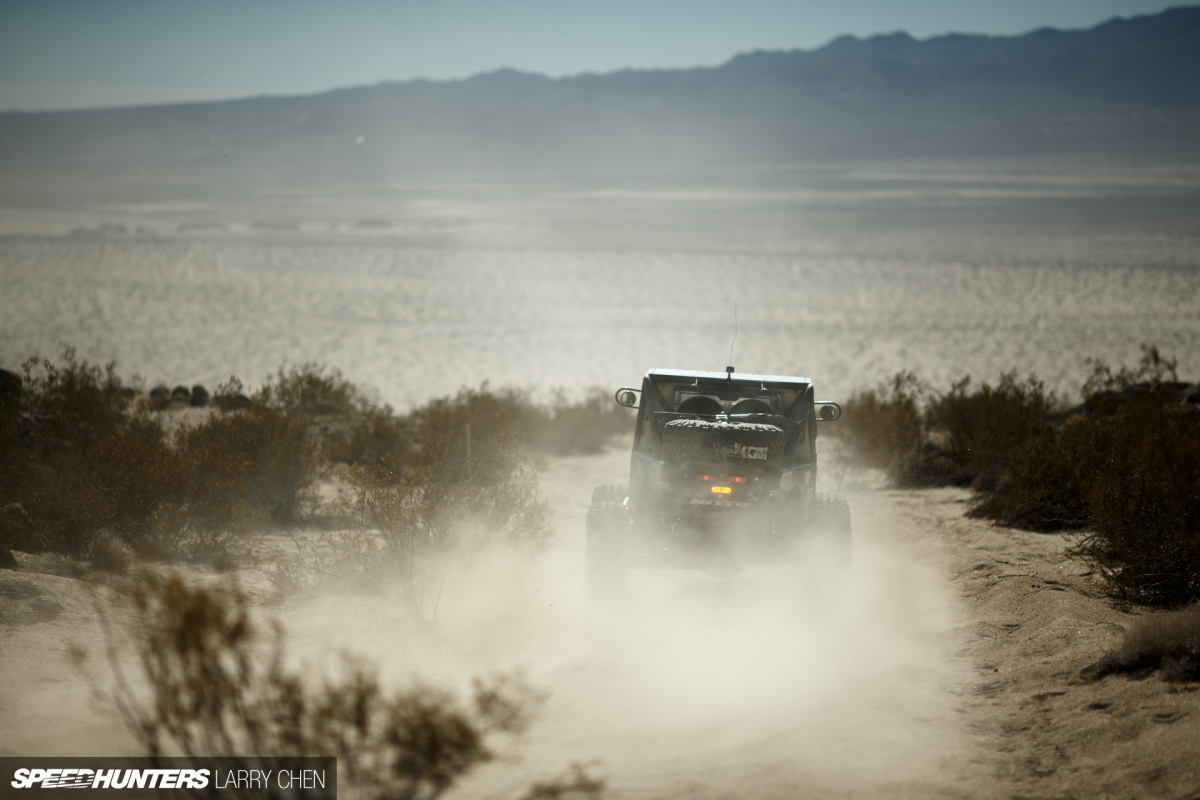 Vaughn: Absolutely. I think all of my experiences up to this point translated, but no doubt the skills you need for drifting helps very much toward the challenges of Ultra4 racing. The skills required for drifting can really help with any form of driving, but desert and rock climbs require a very good feeling of the vehicle and the ability to make very smooth weight transfers and fine throttle control. You need to be comfortable with not overly controlling the vehicle and letting it do its thing a bit, which is very similar in drift. The mental game and patience is also very important with all the challenges KOH throws at you, and I would attribute my skills in that regard to the mentally-intense sport of drifting as well.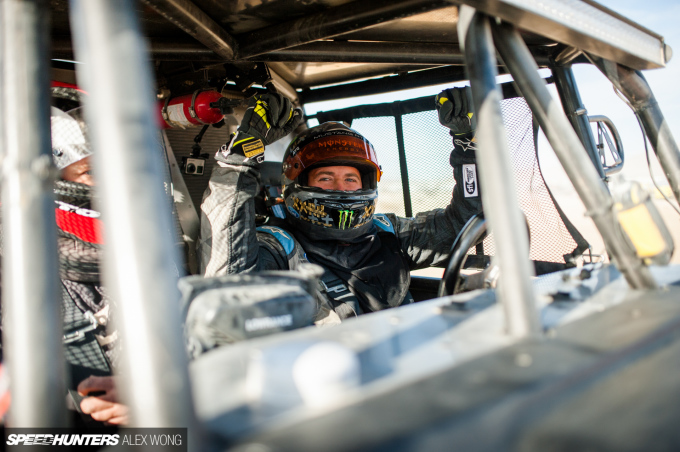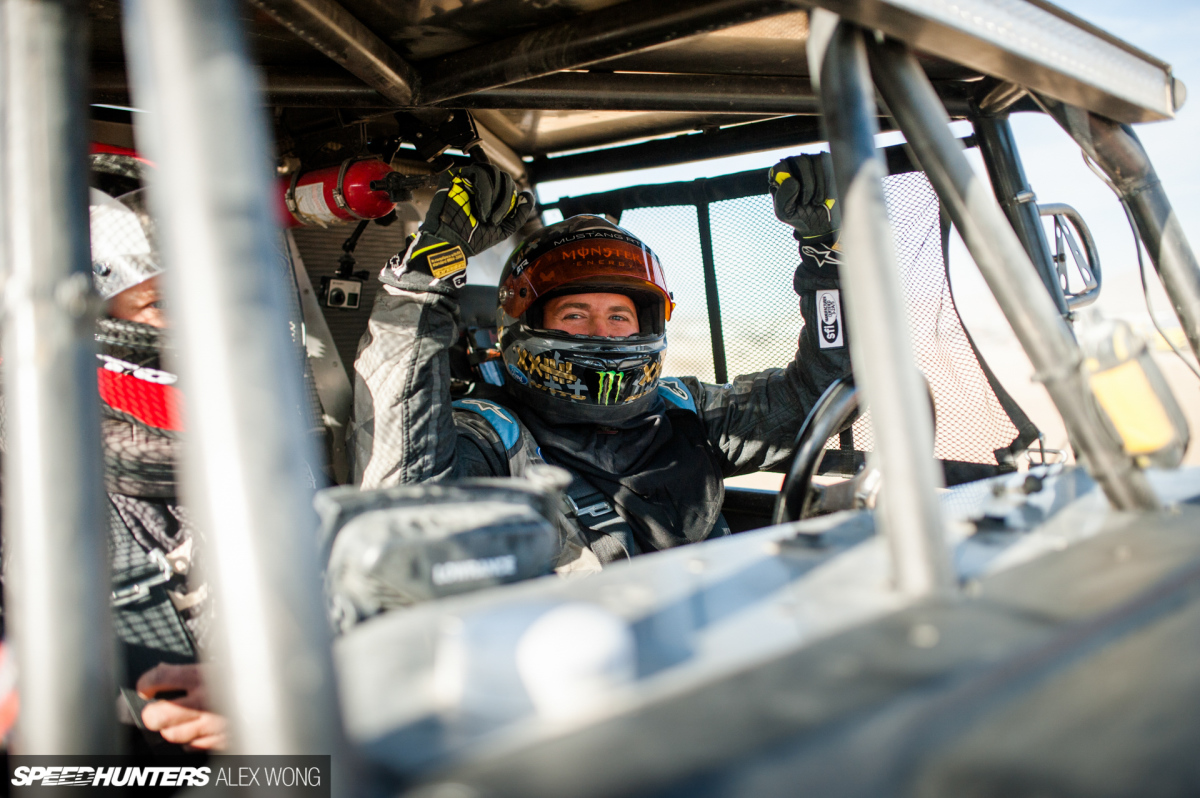 Larry: We know you race well on tarmac after seeing you do so well in Trans-Am, but how was it compared to dirt and rock?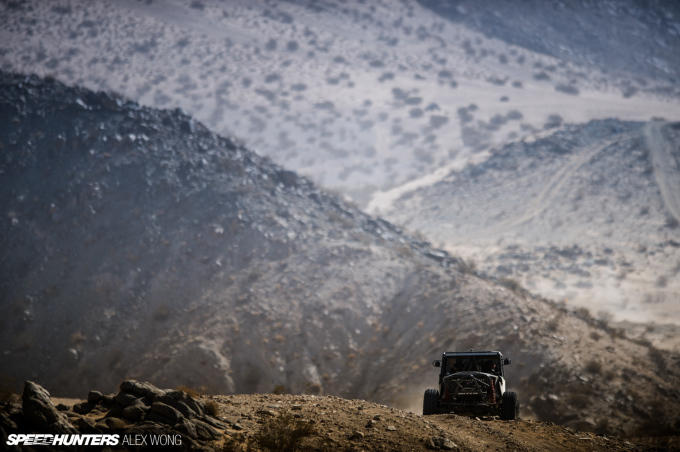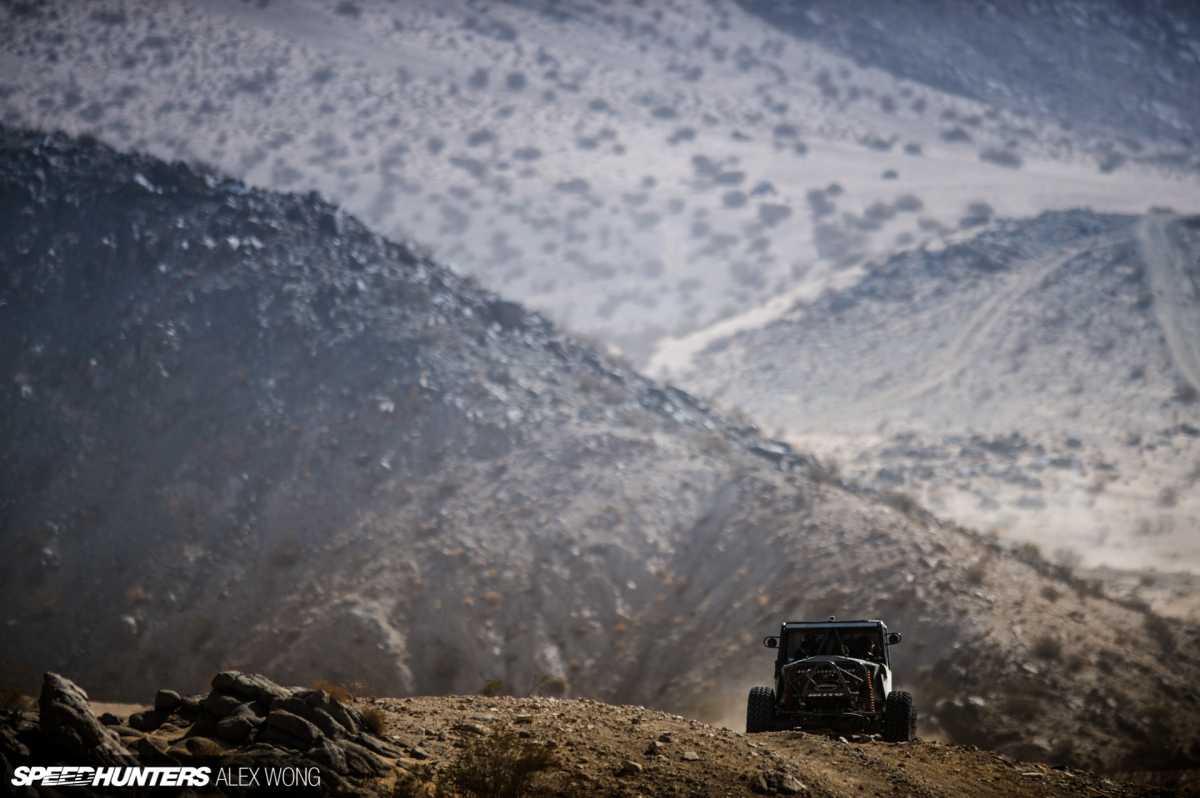 Vaughn: On tarmac you feel glued to the ground; the car is responsive, you get into a rhythm, and the track doesn't change much. The goal is to get on-pace, try to be smooth and stay out of trouble. I mean, it is, of course, easier said than done, but that's the gist of it. It's very fun! Off-road is pretty much the exact opposite as it's constantly changing. If you get into a 'groove' you are likely going to crash as you are constantly needing to adapt to the different terrain, different lines, different obstacles and different rhythms to certain sections. Nature offers little consistency out there, so that constant processing of all the changes and adapting gets a bit taxing after a few hours. You really get everything thrown at you, and it really is survival of the fittest and the most prepared.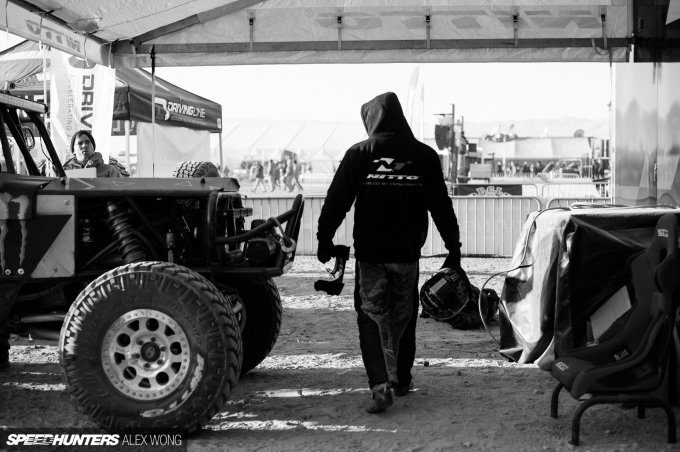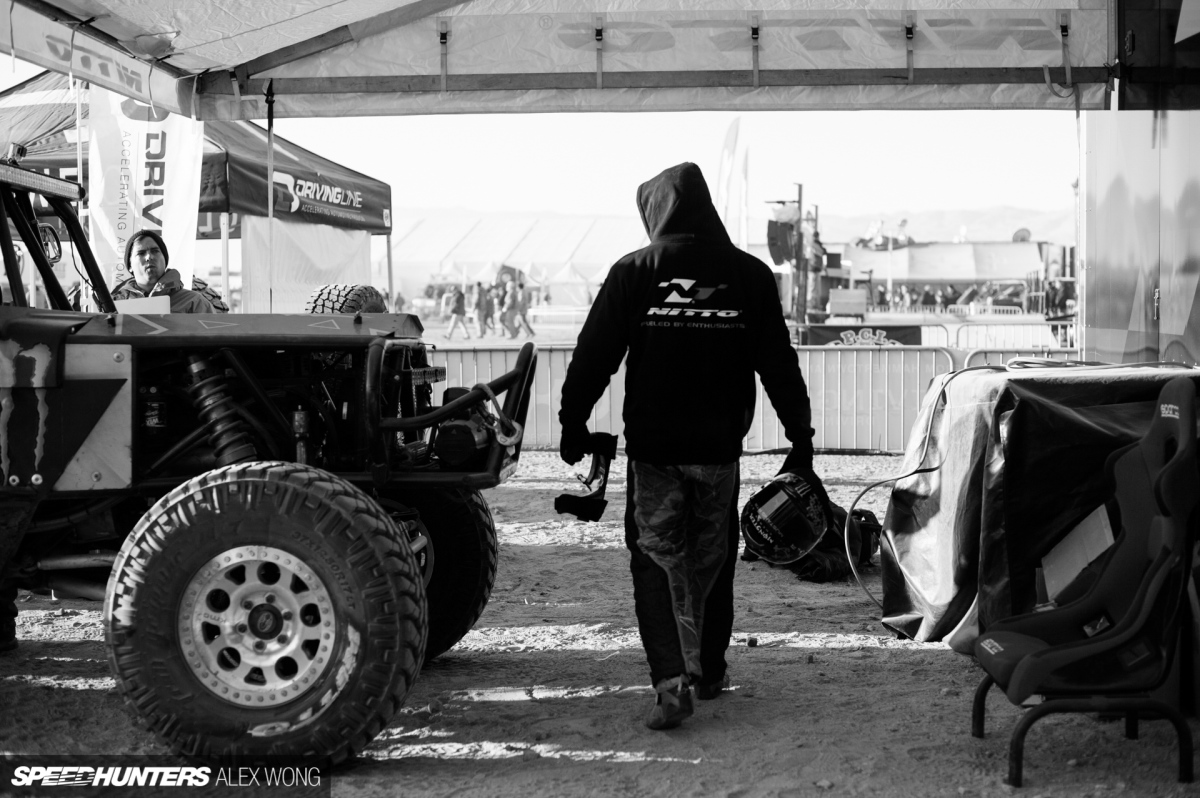 Larry: What was the most unexpected or surprising thing that occurred at KOH?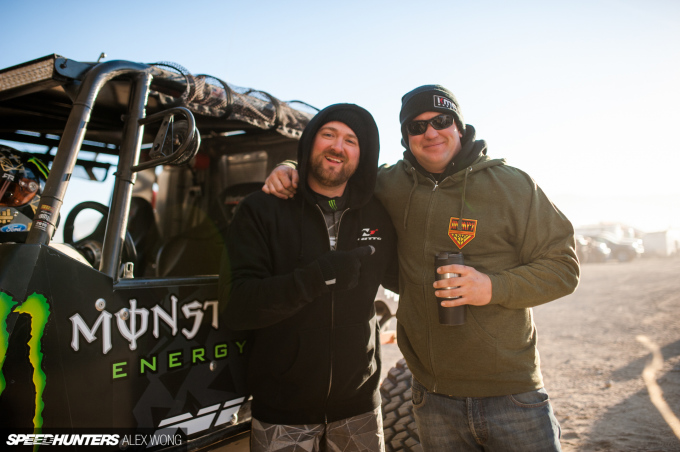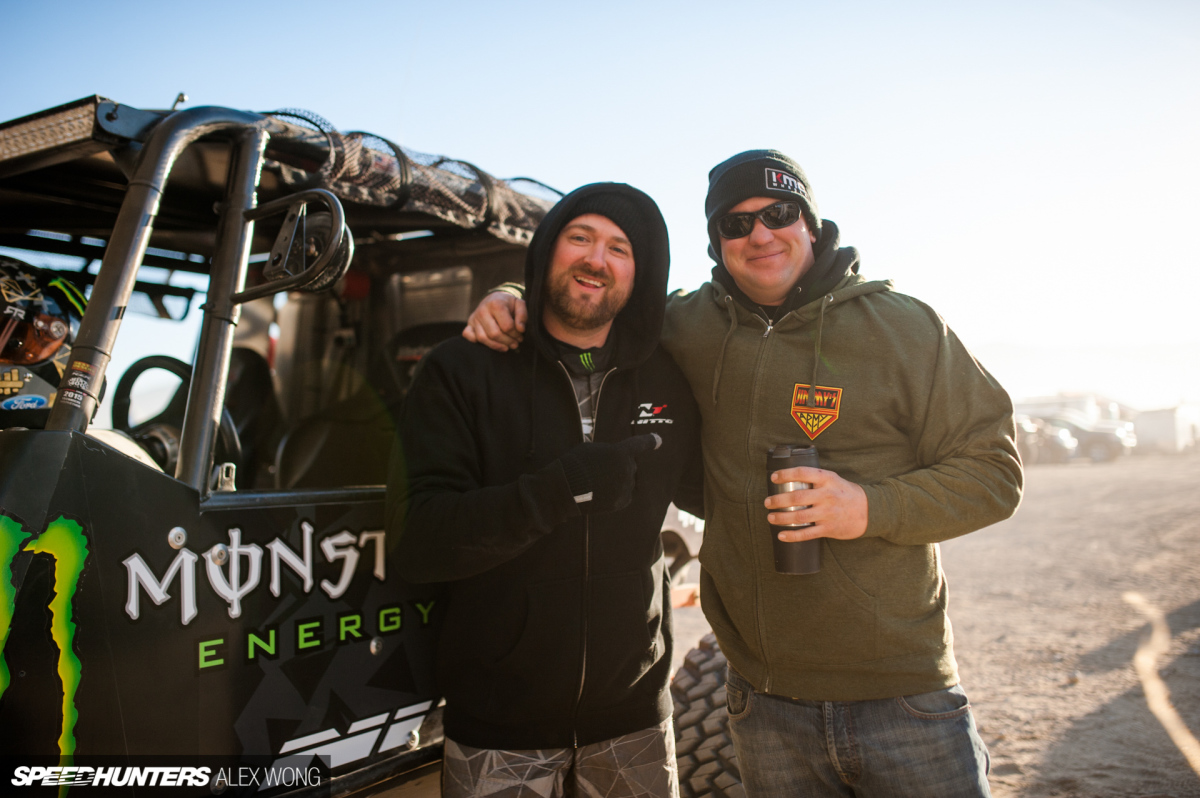 Vaughn: I don't think there was one thing as everything was so new, and when you look at what we conquered, it was obnoxious terrain. I mean, I definitely thought, 'Oh shit' on just about every single one of those climbs! One moment that stands out though, was my first experience in the truck. Loren Healey was my navigator, and to try my first rock climb he took me to what I believe to be an old waterfall that is like straight up and down. I was like, 'Haha… I get it, I'm the new guy. So what are we really climbing?' Loren looked at me, smiled and said, "Climb it." I was definitely very intimidated as I put it in low range and began the approach. But to my surprise, this Mad Max-like buggy thing I was driving went right up this wall/boulder (unfortunately I don't have photo of it). It was that moment I understood the capability and what I had under me. To this day I'm still shocked that street legal, off-the-shelf Nitto Trail Grappler tires handled this insanity.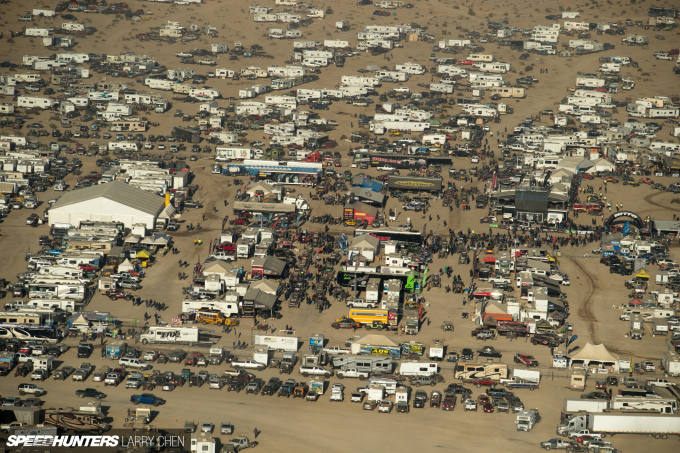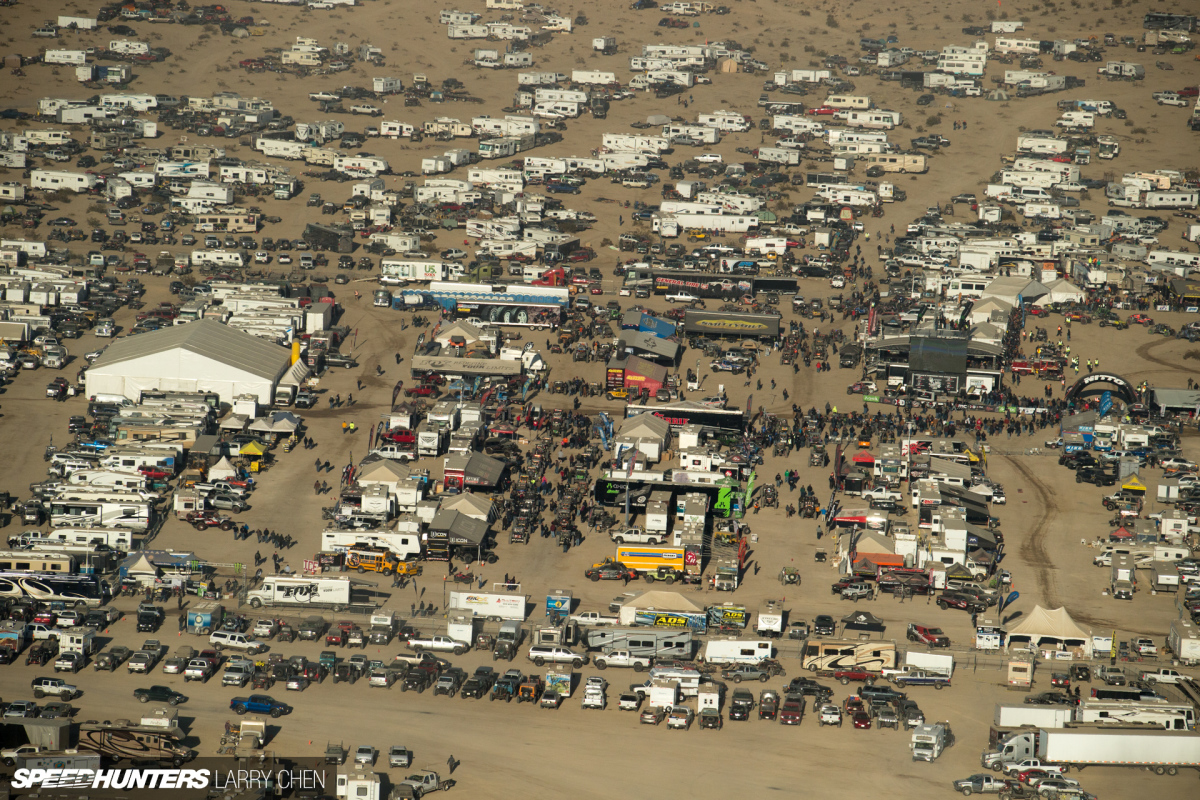 Larry: What was your favorite and least favorite rock obstacle, and why?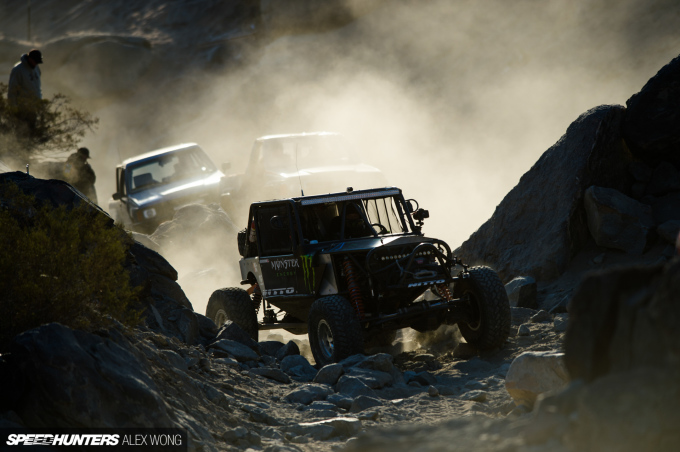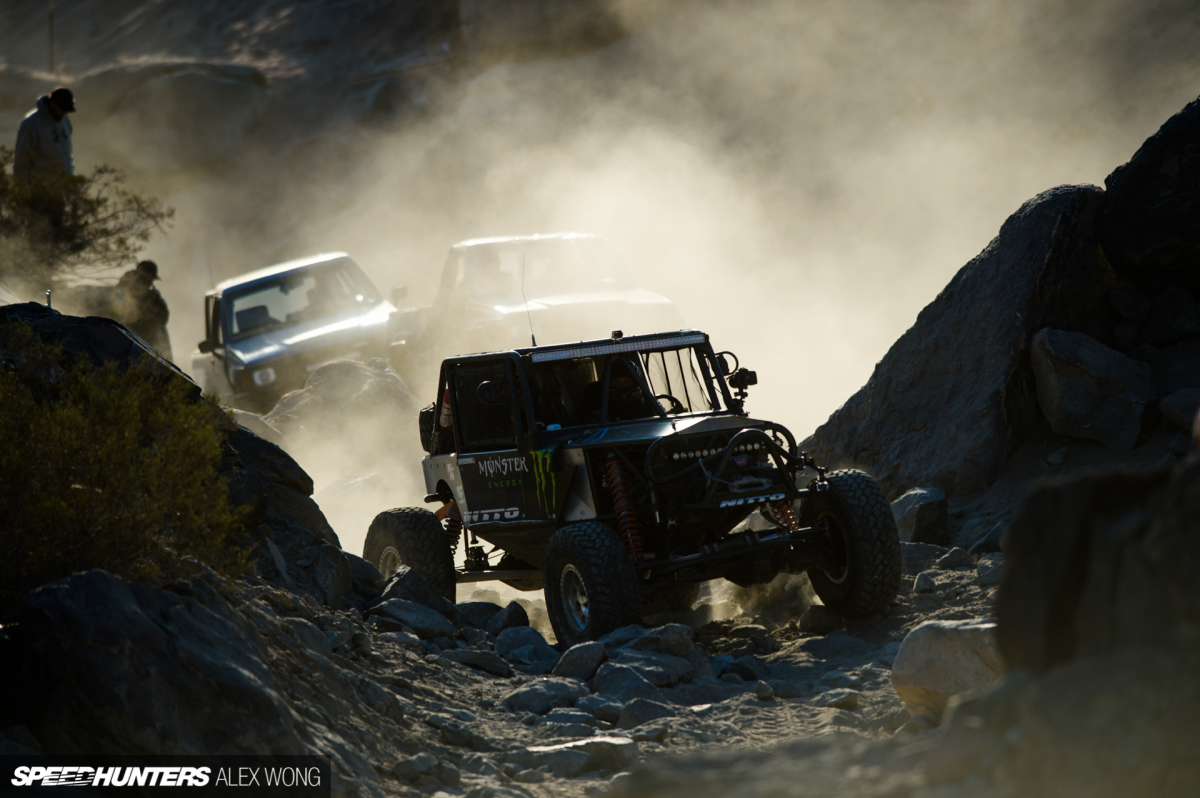 Vaughn: To be completely honest, I do not even know the names of the climbs, but I do know they were all pretty nuts! I just attacked them as they came. I do know 'Chocolate Thunder' because that's what I learned on (shout-out to my dude Bailey Cole who showed me the ropes on that). It was pretty sketchy and required being both smooth and committed. I liked it because it rewarded you when you did it right, but would bite you if you did not. There was this one drop in that was like a 10-foot high dirt/sand climb to an off-camber turn to full drop in. If you were not committed, it would 100 per cent flip at the crest of the hill. It was so sketchy. I went for it and made it, but damn it was scary.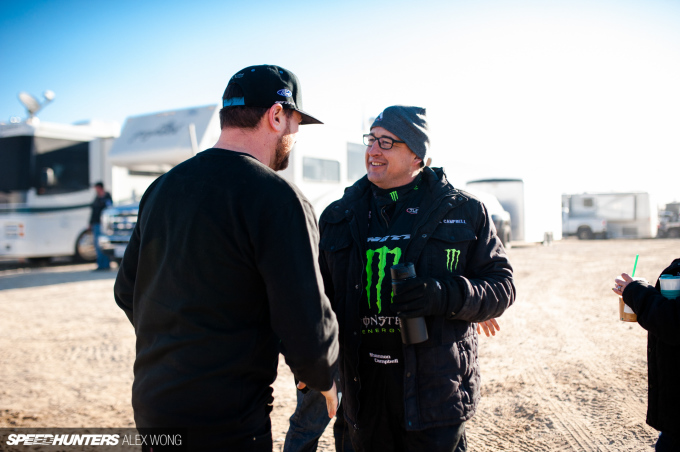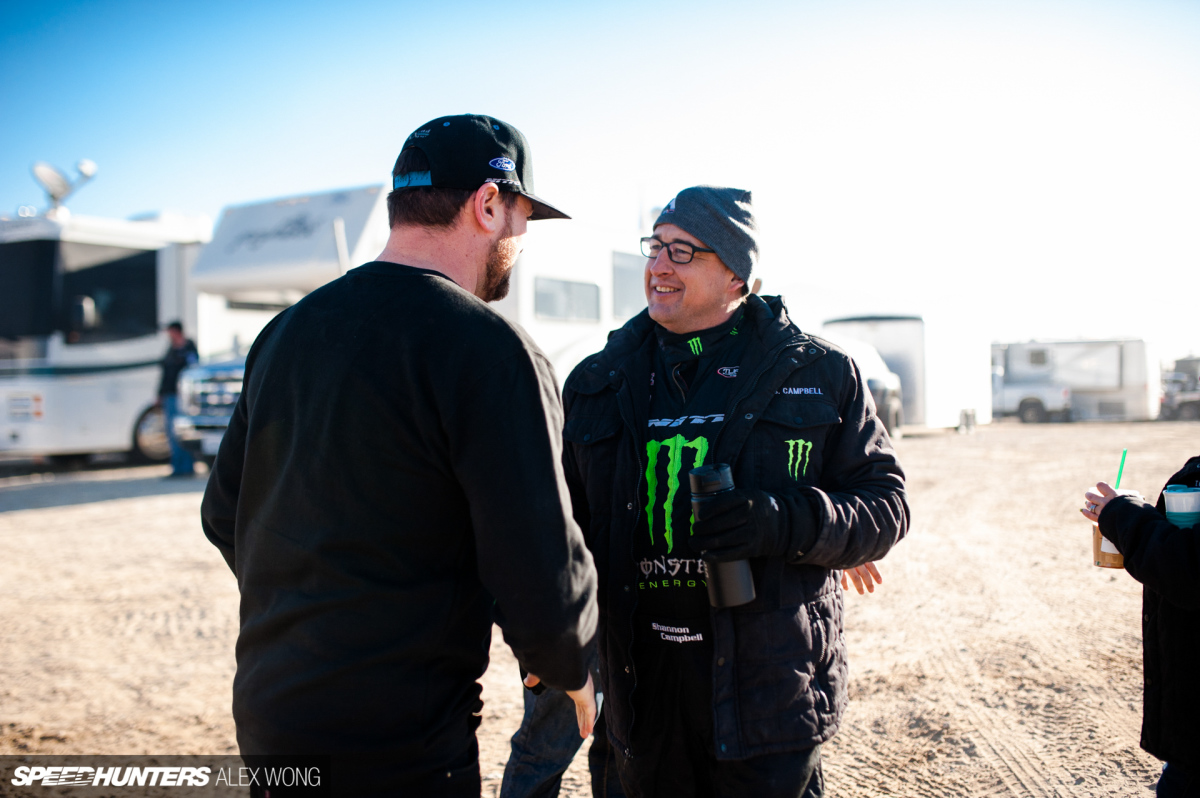 Larry: Shannon Campbell and Loren Healy are part of a rare group that has won KOH not once, but twice. What was it like getting advice from the top drivers in the sport?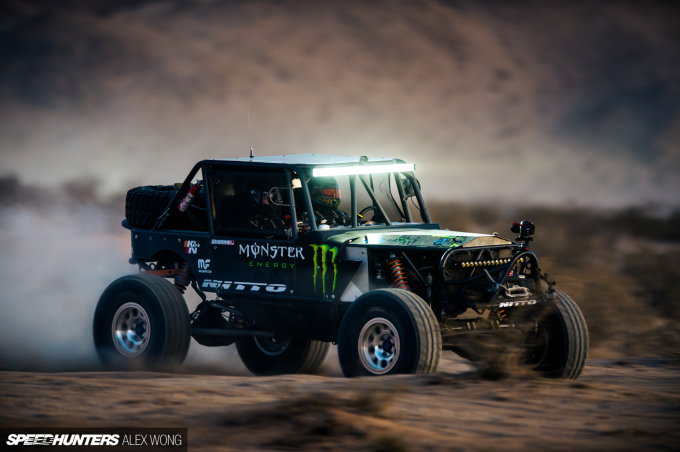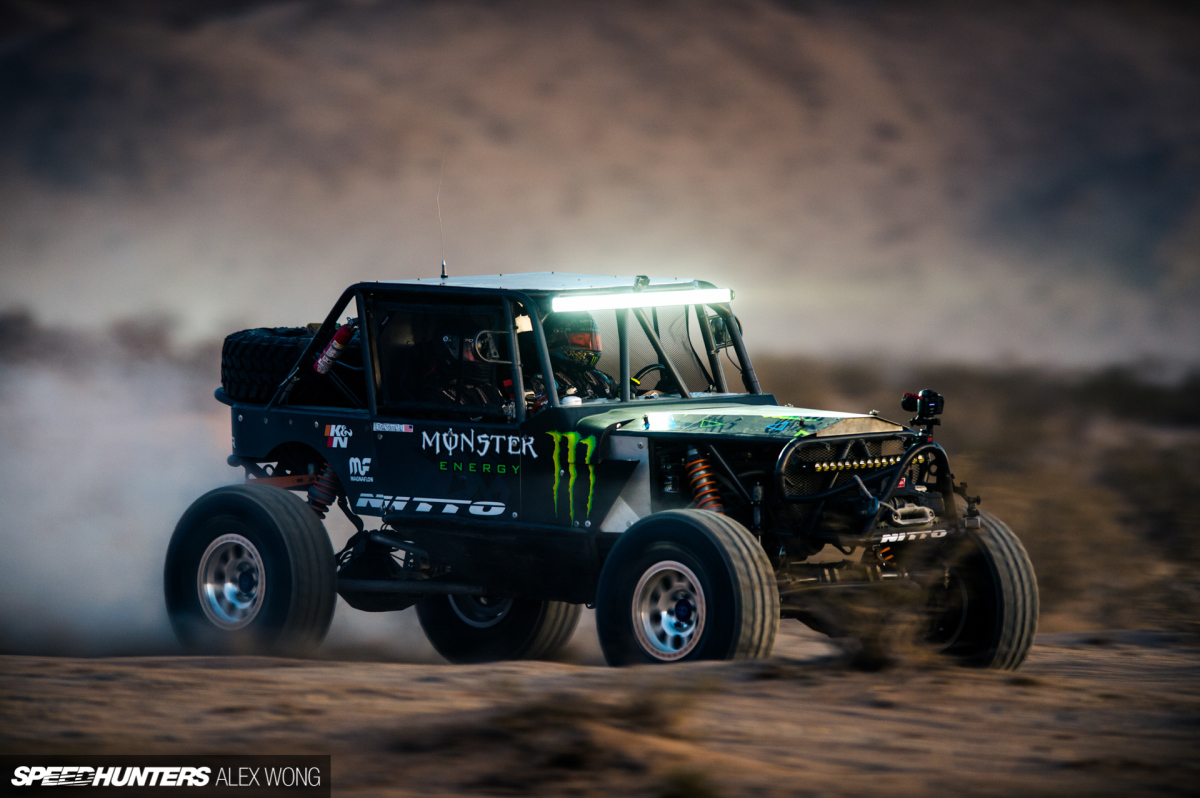 Vaughn: Without question, it was amazing to be able to have the insight of those guys. Without the advice of Loren, Shannon, and my man Casey Currie, combined with the help of Loren and his awesome team who even co-drove with me, we would not have had the success we did. What's even more amazing is that this sport/lifestyle is very similar to drift in the fact that the camaraderie is epic and off the track everyone is supporting everyone all the way through the ranks. That's one thing I loved most about my experience. Good people having a damn good time.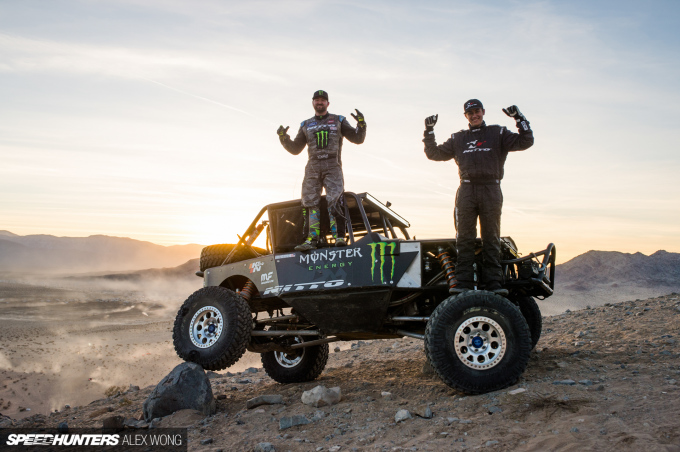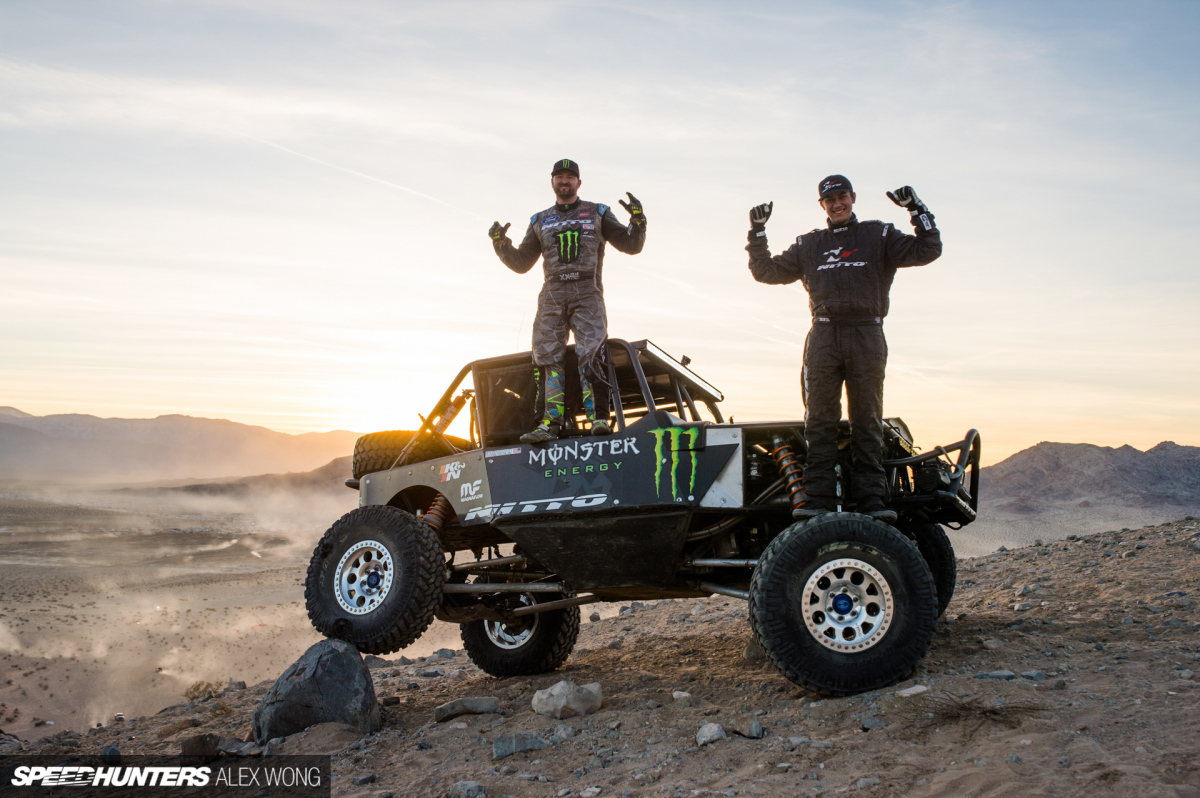 Larry: In Formula Drift you have a spotter helping you from a spotter's tower. In KOH you essentially have a spotter sitting right next to you. How was this new experience with a co-driver?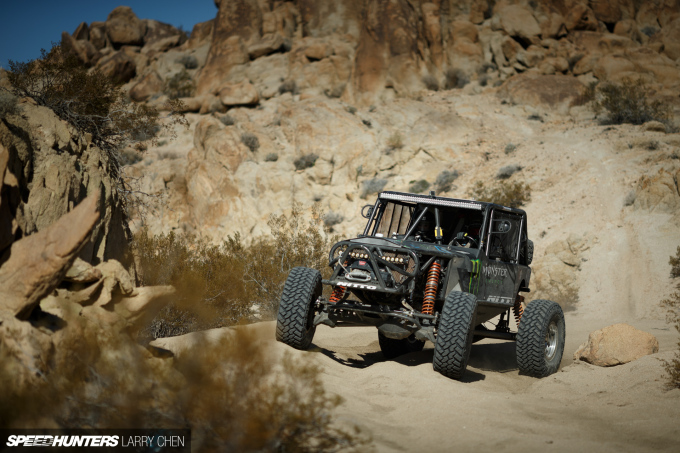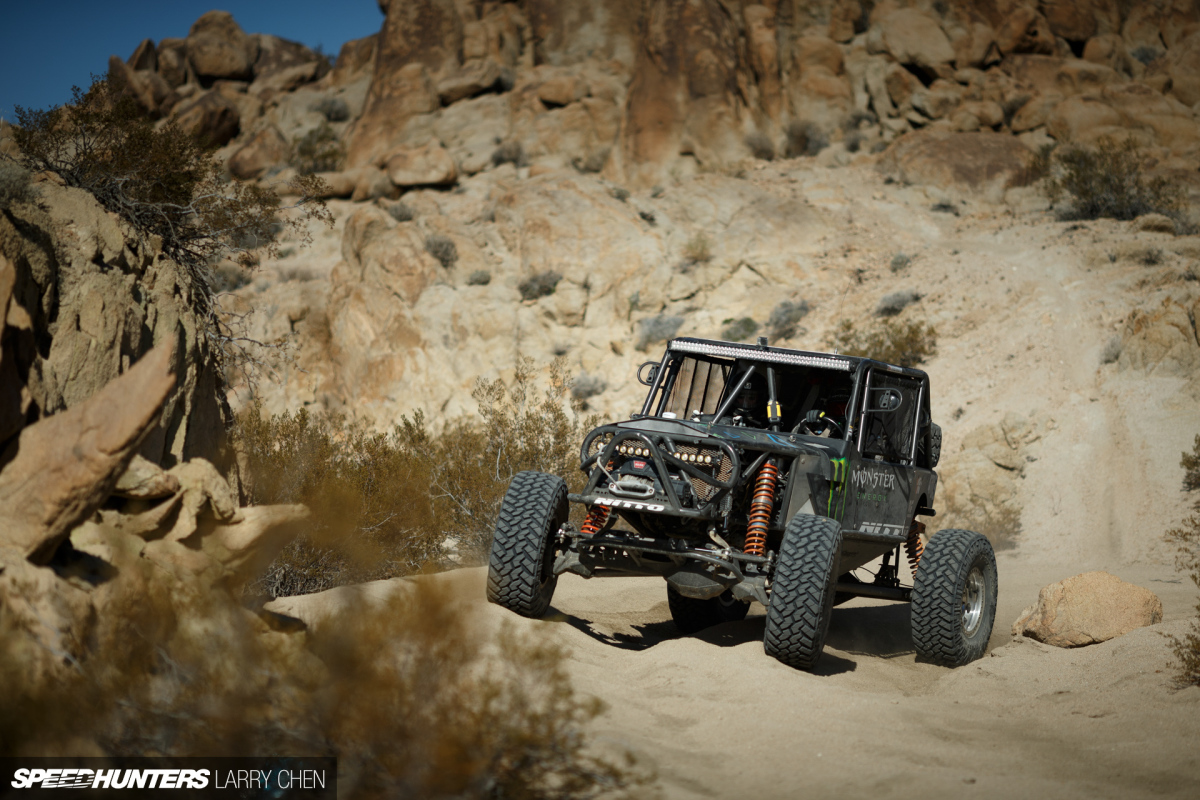 Vaughn: It was cool being such a connected team. I also had fun saying obnoxious things on the radio because the mics are always an open line of communication. The co-driver is key to the challenge on all fronts, and I really enjoyed sharing the experience and having that team effort. I will say, Glenn and Jamie were some brave dudes to sit shotgun with this rookie!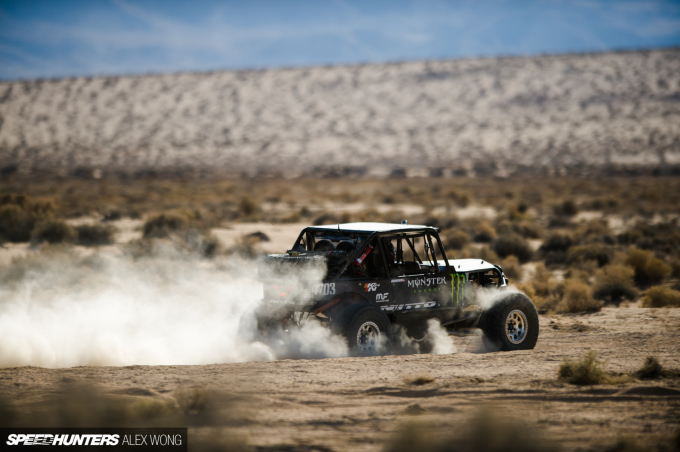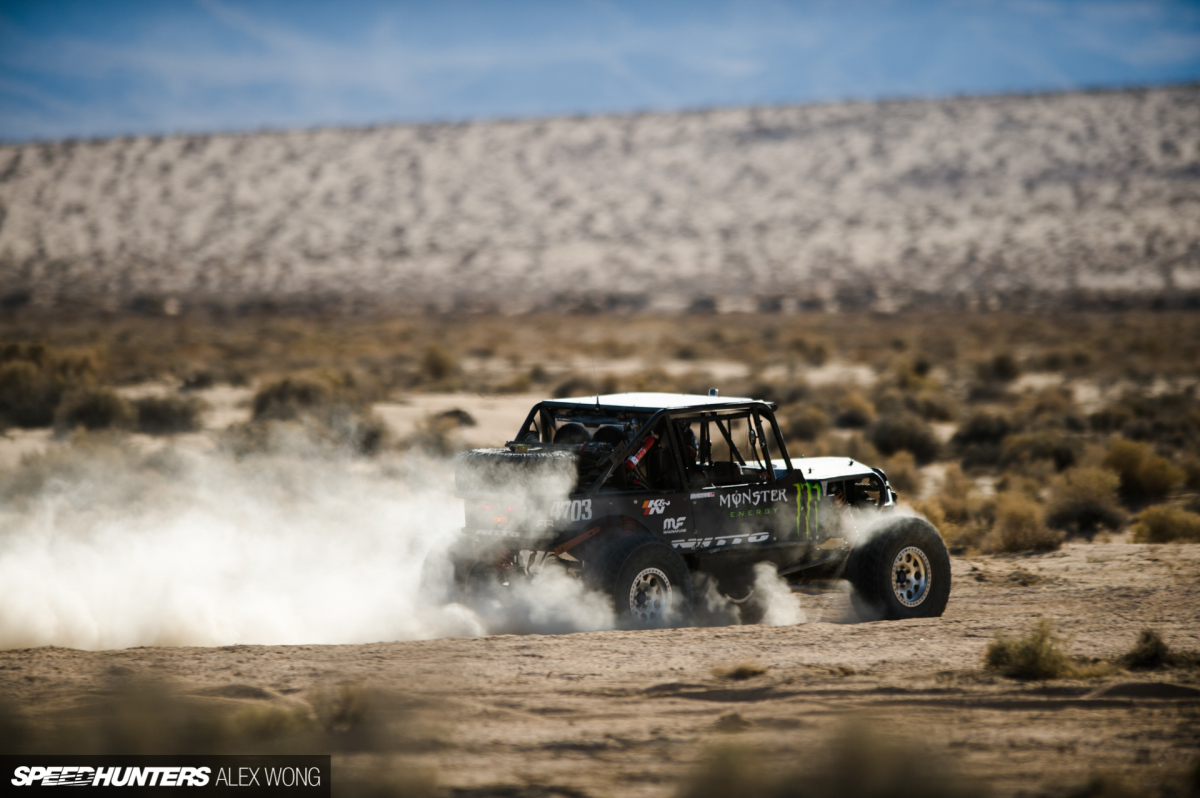 Larry: Now that you've tasted the dirt, is there a chance that we'll be seeing you in Ultra4 again, or in other forms of off-road racing?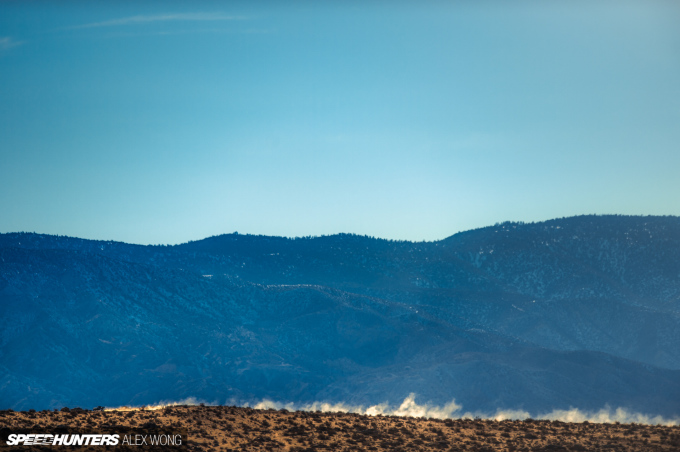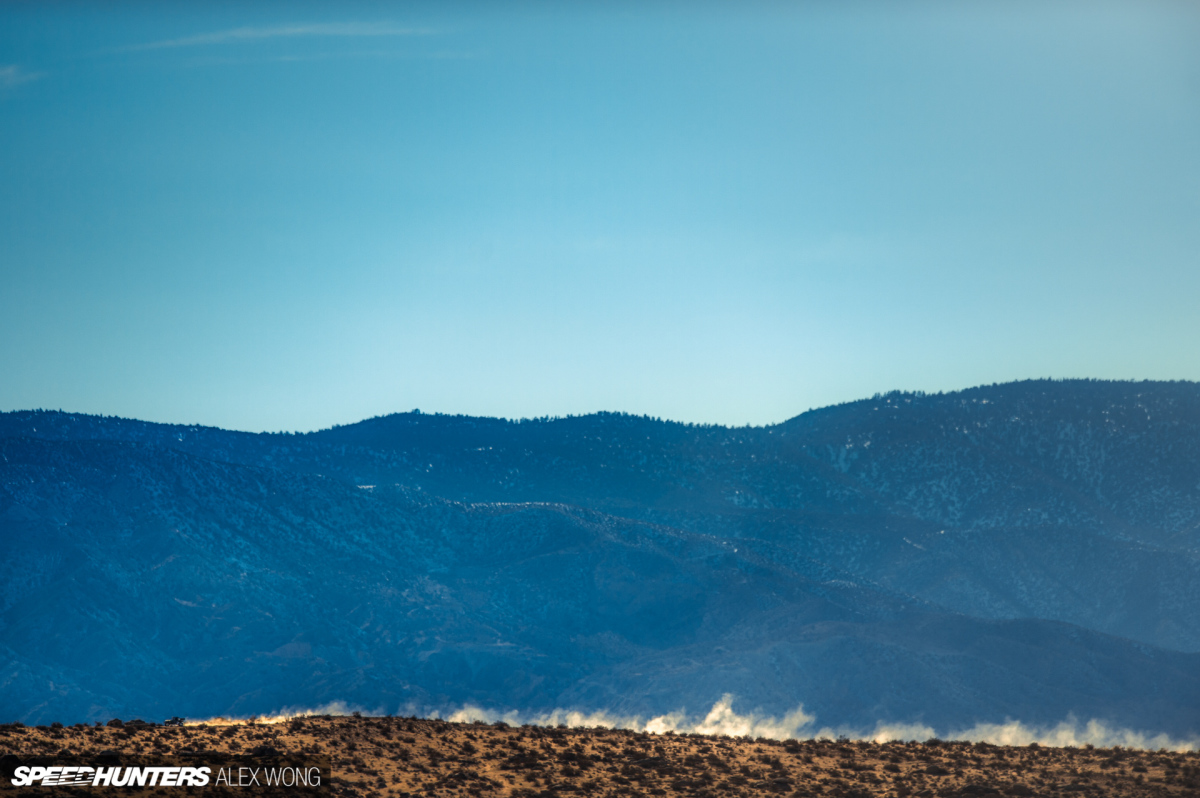 Vaughn: I love fun-having and challenging myself, and off-road racing is all of those things. I am definitely exploring more in that space!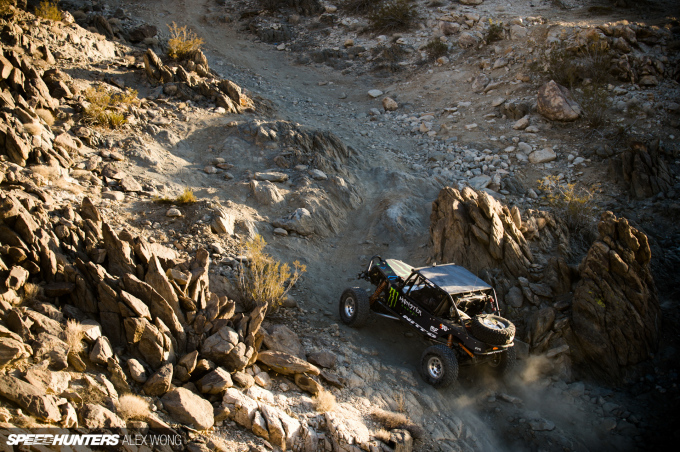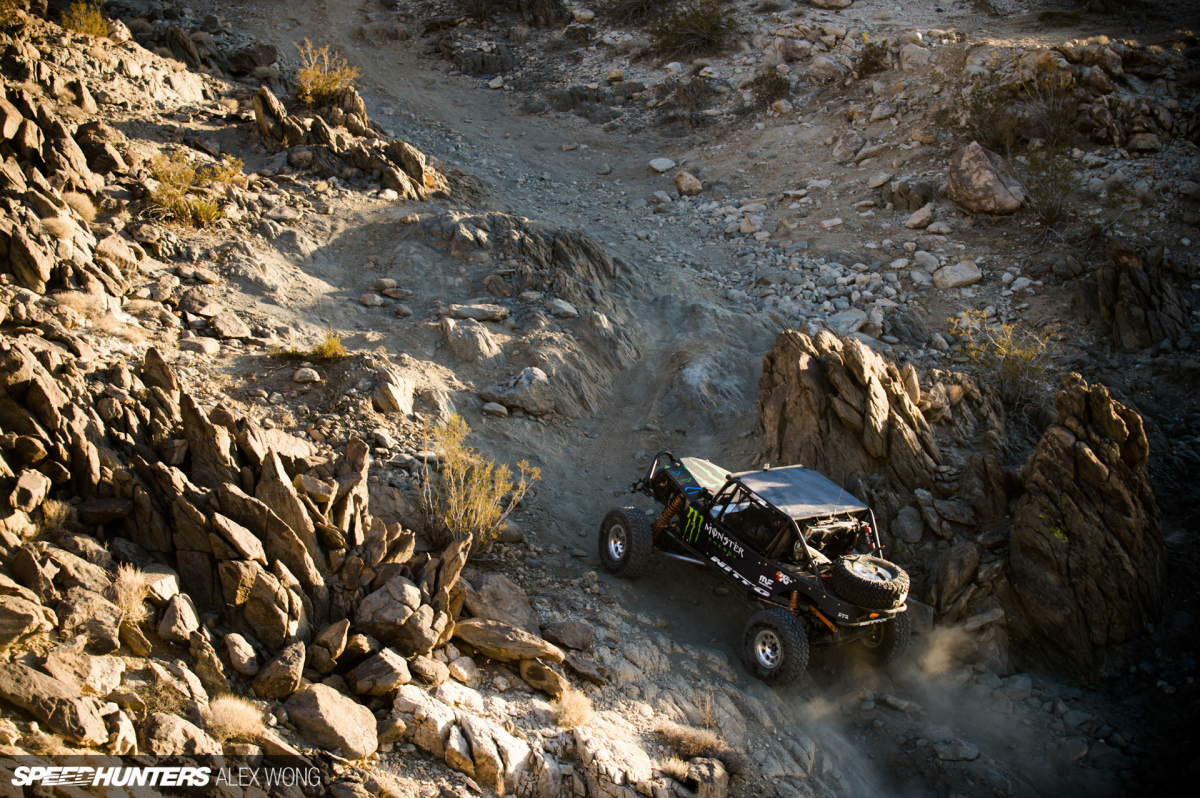 Larry: Finally, is there anything else you want to add?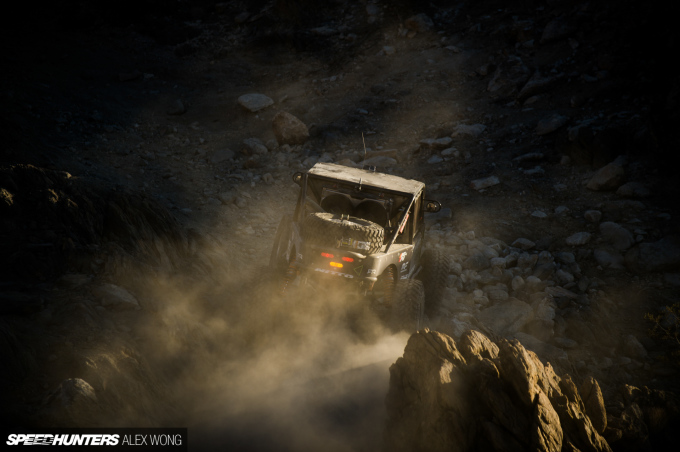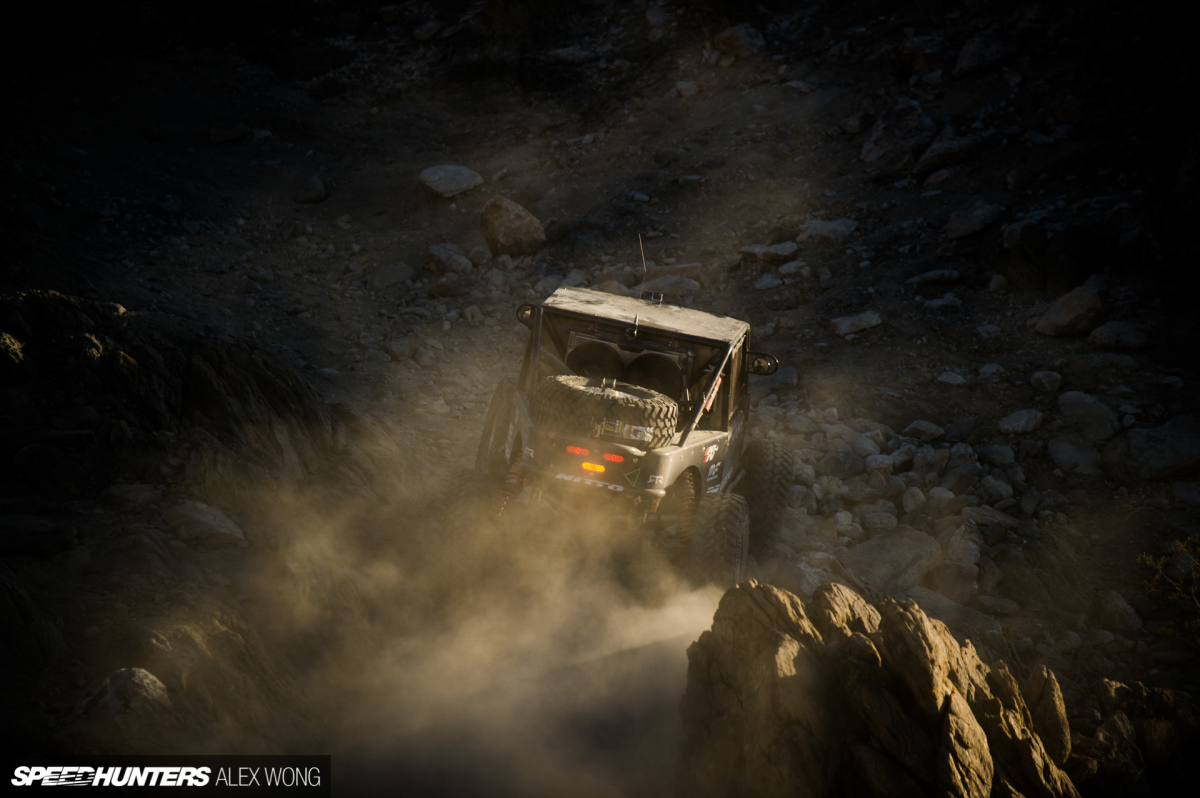 Vaughn: I just want to thank everyone involved in making it an awesome experience. It was a true team effort and I am grateful for everyone that chose to help us out; Nitto for making a badass tire so I did not have to walk home, and a huge thanks to the entire off-road community for the good time!
Larry Chen
Instagram: larry_chen_photo
larry@speedhunters.com
Vaughn Gittin Jr.
Instagram: vaughngittinjr
Vaughn Gittin Jr. Official Website
Additional Photos by Alex Wong
More Vaughn Gittin Jr. related posts on Speedhunters
Cutting Room Floor