I just can't get enough of the different ways that the Japanese extract fast times from Hondas.
Everyone has their own way of doing things, but unlike on high power, turbo-engined cars where a lot of the build is centered around the engine performance and finding ways to unleash it efficiently without breaking too many components, the Honda guys have to think differently.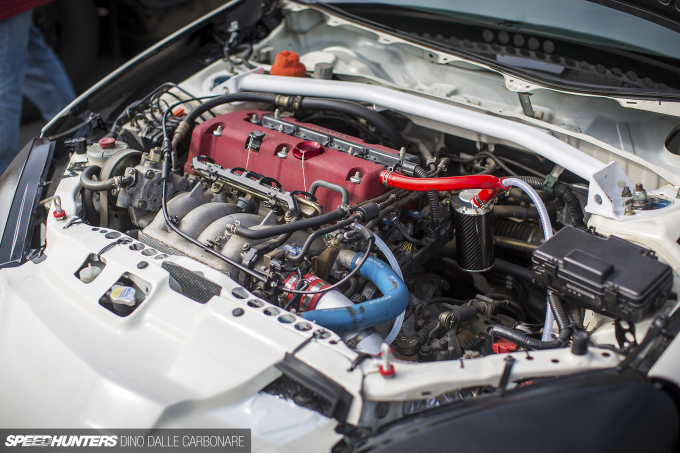 Unless they take the forced induction route that is, but boost can almost be considered cheating in a way. Well, not really, but you know what I mean; there is a purist element when it comes to Civics and Integras.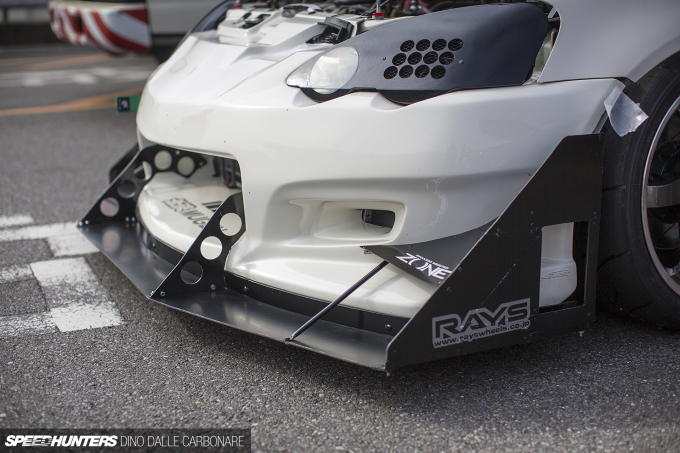 In the case of this particular car that I came across at Battle Evome, extracting the most out of the K20A seems to have been done with a careful mix of intake and exhaust modifications. The rest, like in the DC2 I showed you the other day, has been achieved through good old fashioned weight savings, not to mention self-designed and executed aero additions like you see here added to the front.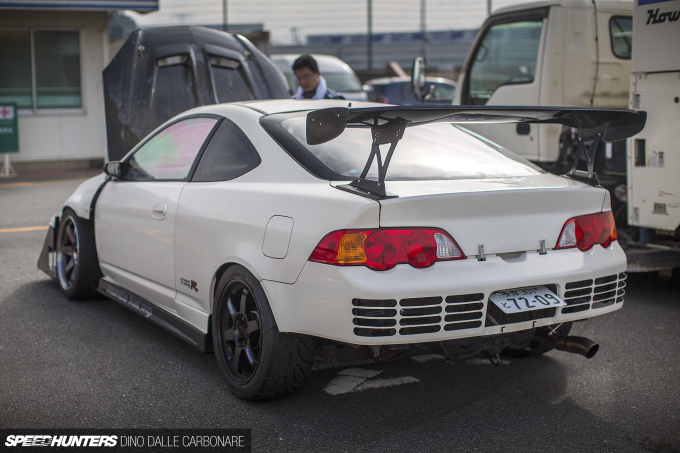 If you think about it, the rear bumper is nothing more than an air brake at speed, so what better way to remove that pressure build up than with some imaginative swiss-cheesing.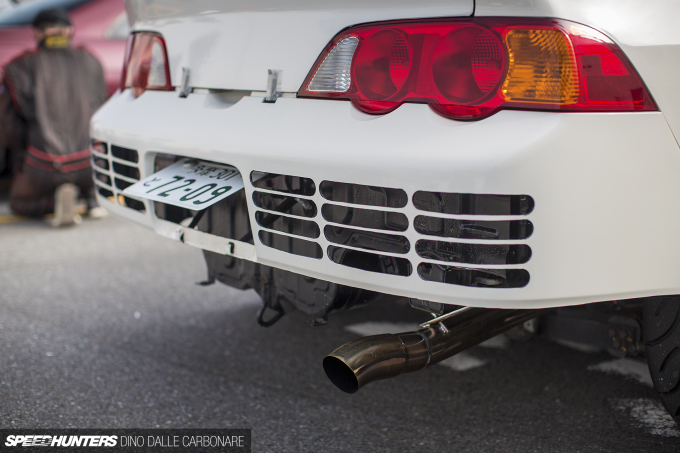 On top of all these openings, the lower section of the bumper has been cut clean off, giving a real menacing look to the Integra. And yes, the car still seems to be street registered! You gotta love Japan.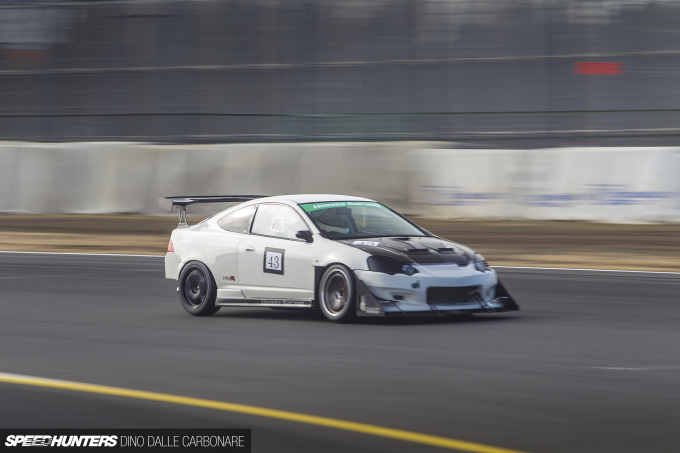 As for the Integra's performance at Battle Evome, the owner/driver extracted a best lap time of 1'02″420 on the day. If that doesn't sound like much, consider that back in the good old days when Tsuchiya and his crew at Best Motoring used to run those Tsukuba Battle videos, a stock DC5 Integra Type R press car lapped in a whisker under 1'10". It makes more sense now, right?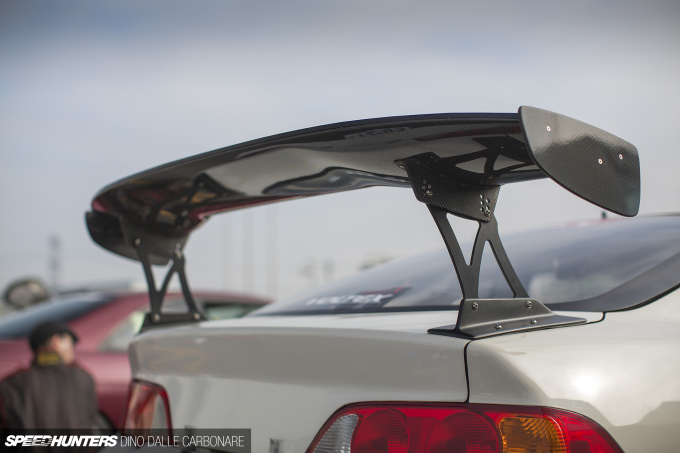 With that complex front end it almost seems like the rear GT wing might not generate enough load to push the car down.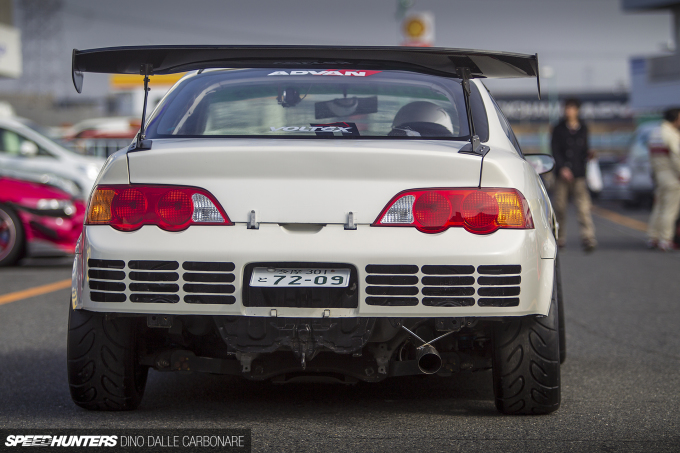 But maybe that's how the driver prefers it, keeping a looser rear so that he can trim his line through the trickier and more understeer-prone sections at Tsukuba. The DC5 is a hell of a sweet chassis and I bet throwing this car around at pace is very exciting.
That's my last spotlight from Battle Evome, but it's not my last feature from the 2016 event. Stay tuned for more!
Dino Dalle Carbonare
Instagram: speedhunters_dino
dino@speedhunters.com