Flat-Four Thumper
I am old enough to remember when Splitscreen VWs were affordable. I'm kind of joking, but as we all learn, when cars get older and more desirable their prices go up. That's how it works with anything cool.
The trouble is, when they do, people tend to get less adventurous with the modifications. It's the reason why I love this mid-'60s, Porsche-flavoured crew cab so much.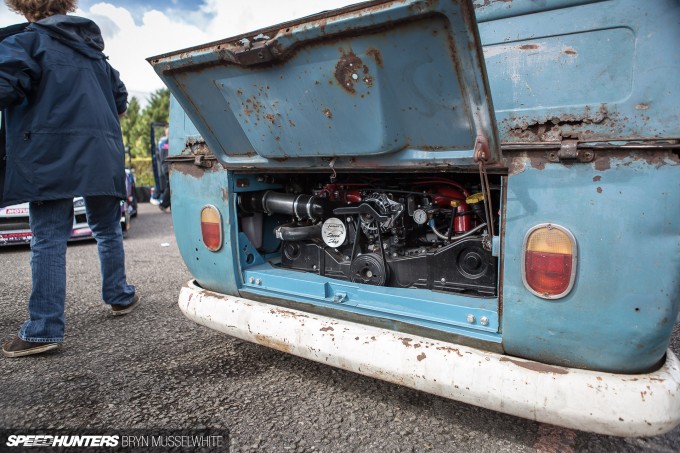 Instead of spending money on restoring the Type 2's body and interior, the owner has put together an awesome mix of Subaru motor, Porsche hubs with brakes, and choice other parts with what looks to be the original VW paint and body. Which means it can be used without worrying too much about anything.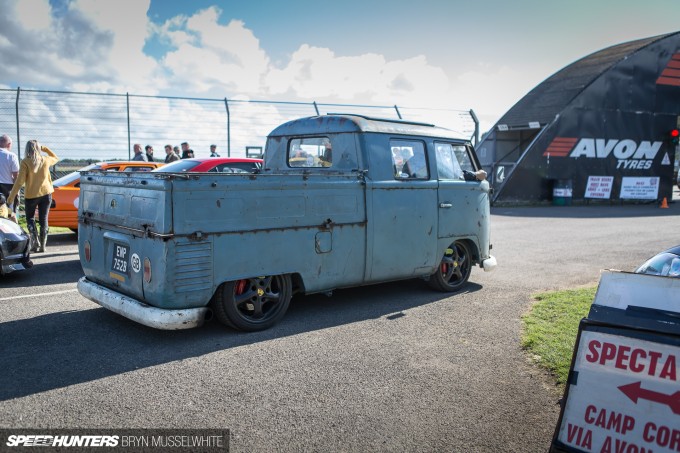 And that's backed up by the fact I found it at the Forge Motorsport action day last year, where the forged EJ20 STI motor was being given a good work out. But with 330hp at the wheels and 400-odd at the crank, you'd just have to blow a few doors off once in a while, wouldn't you?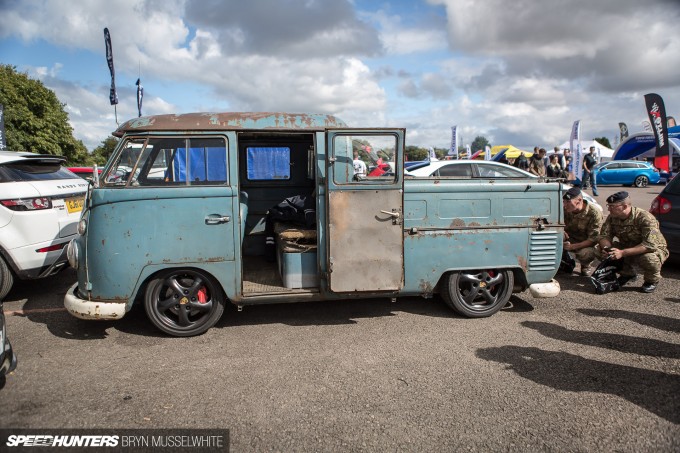 This crew cab, or 'Doka' as the variant is known in Germany, came from Sweden originally. A large tree had fallen on it, and apart from that damage having being straightened out, the body has mercifully been left alone.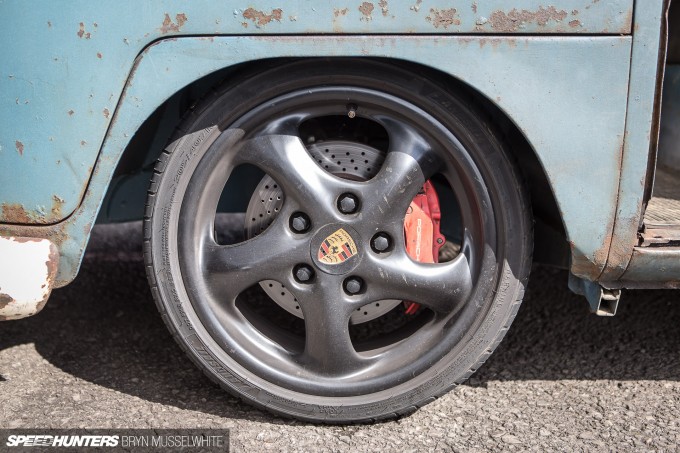 It's a rolling advert for Fellows Speed Shop, which is based in the Midlands of England. As well as the Porsche twist wheels, there's a 944 turbo hub/brake setup, but they're mounted on a very trick Jaguar-based front suspension.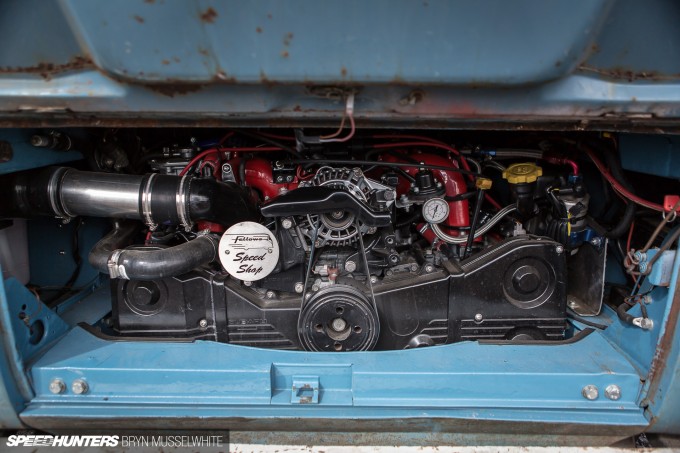 In a straight line at the drag strip, the VW has run an 11.98-second quarter at 110mph (177km/h), which is massively impressive. Sleeper status: check. There's been a huge amount of fabrication work and problem-solving done to make all the ingredients taste good together, and for that I duly bow down.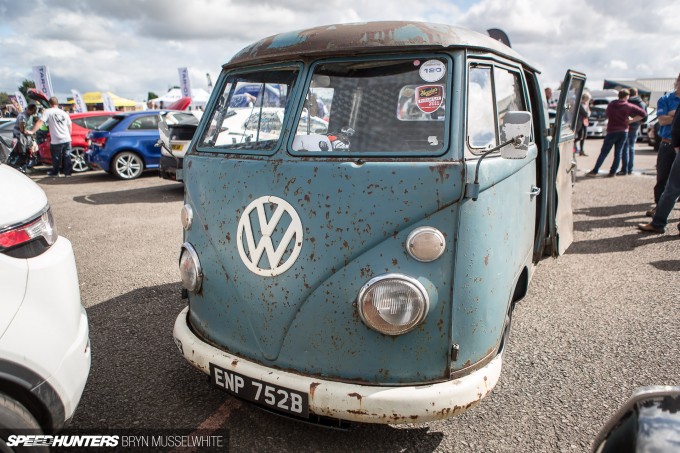 Then for not shouting about it with loud paint, graphics, wings, big seats or any of the other telltale signs people can't resist (me included!), I bow down even further. Sometimes it pays to take a closer look – you don't know what you might be missing out on.
Bryn Musselwhite
bryn@speedhunters.com
Instagram : Twospeedbryn
Cutting Room Floor