Think 'ER34 Nissan Skyline 4-door sedan' and you'll most likely have images of colourful drift cars slammed on shiny Meisters travelling towards a corner completely sideways before the driver applies power and smokes through their rear tyres. It's unlikely that you've thought a fat and heavy ER34 would be a good base for a time attack build.
Shaft Auto in Hachioji perfectly agree with that, but don't really care. It's why the tuning shop embarked on one of the most curious projects to have hit the Japanese time attack scene in quite a while.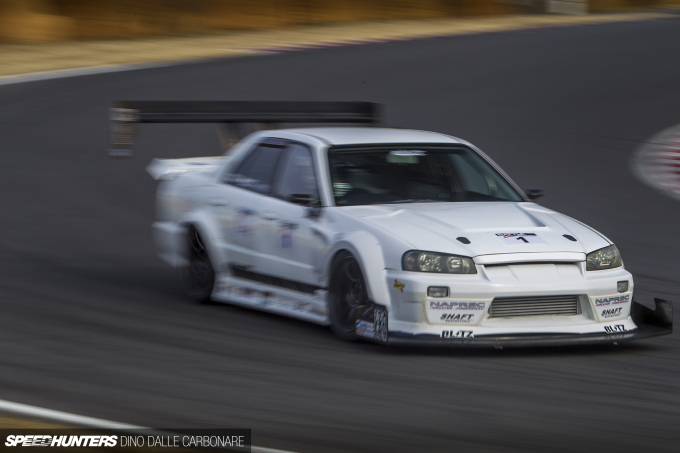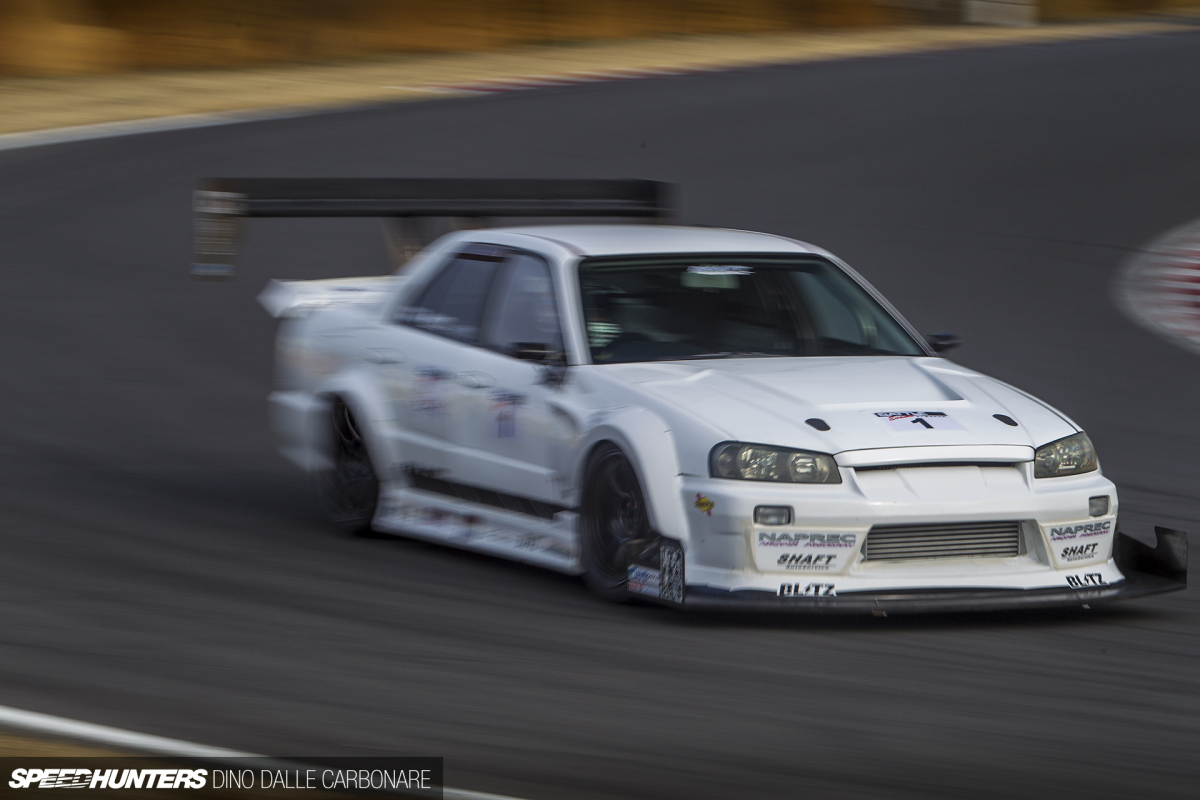 Shaft Auto is an ER34 sedan specialist and has a very close relationship with Blitz. You've probably made the connection already, but it's been involved with Nomuken's drift ER34s since the beginning, and has collaborated on many other Blitz projects along the way too, some not even Skyline related. To me, that background story makes this car even cooler; here's a shop that's known for cool 4-door ER34 drift cars, stepping up and building something to do the exact opposite of drifting.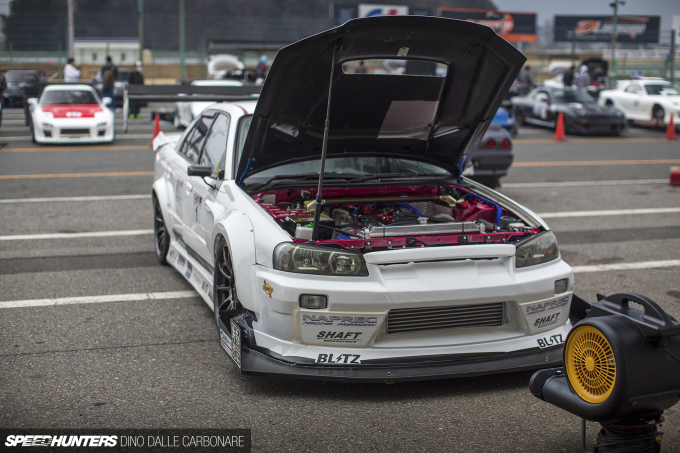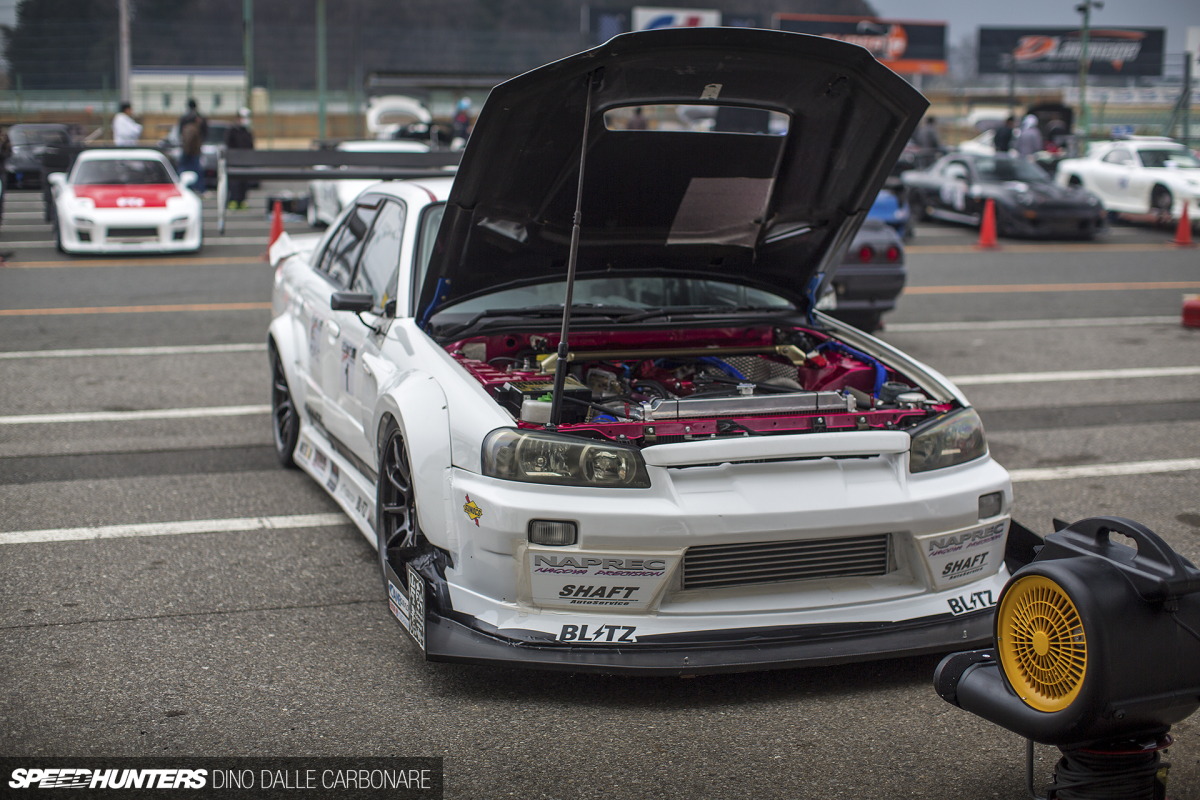 And to top it off, Shaft Auto called in Under Suzuki to pilot the thing! The whole project started late last year when the car made a few outings, but ultimately it didn't achieve the goal it set out to – a sub-minute lap at Tsukuba. Suzuki eventually managed it though, posting a 59-second lap; but then the engine went bang. However, the car was back out at Tsukuba this past Saturday for Battle Evome; a fresh Nissan straight-six under the hood and Suzuki wanting to run an even quicker time before the season's end.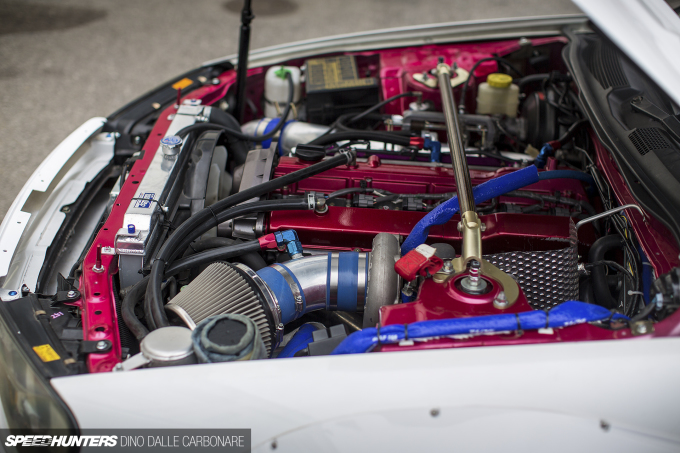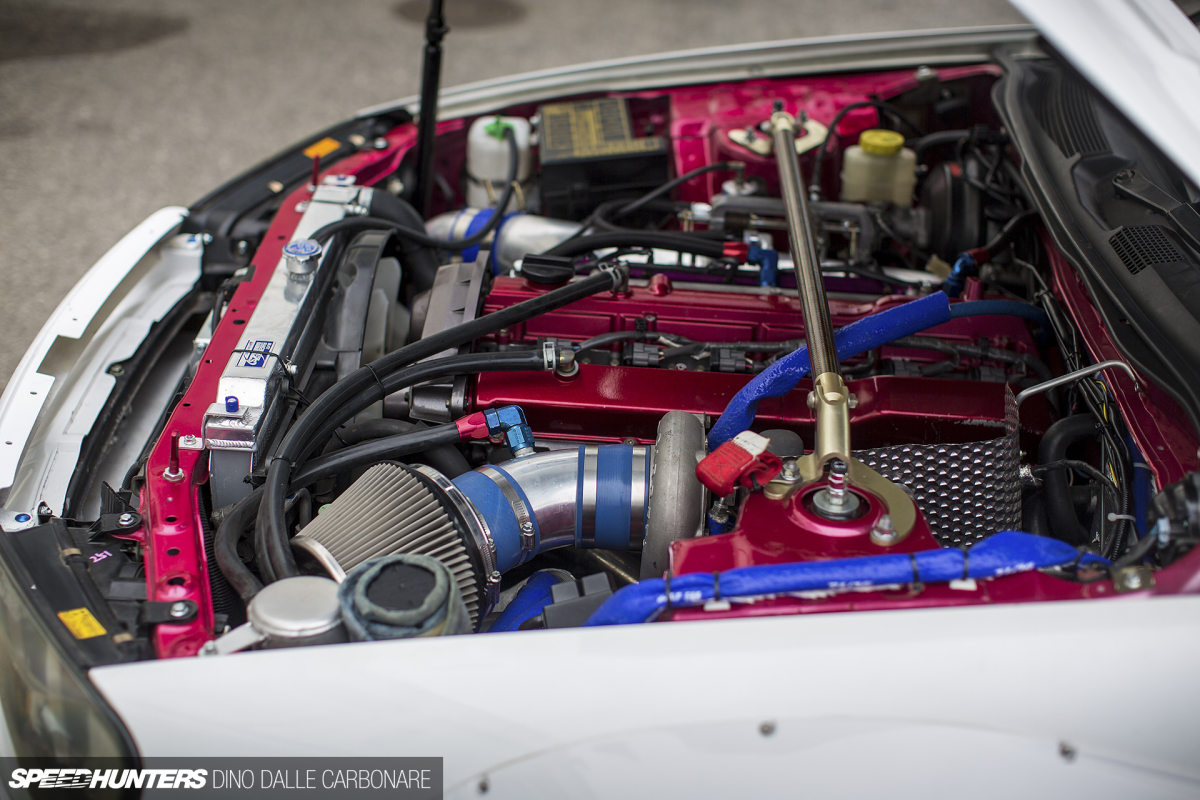 The ER34 is powered by a very highly tuned RB25 good for more than 700 horses.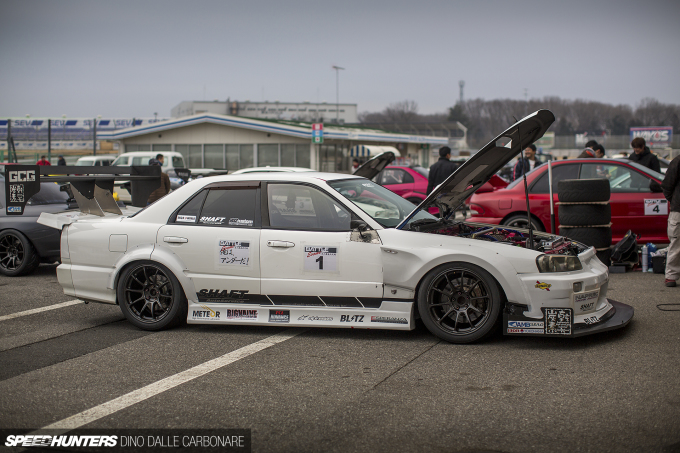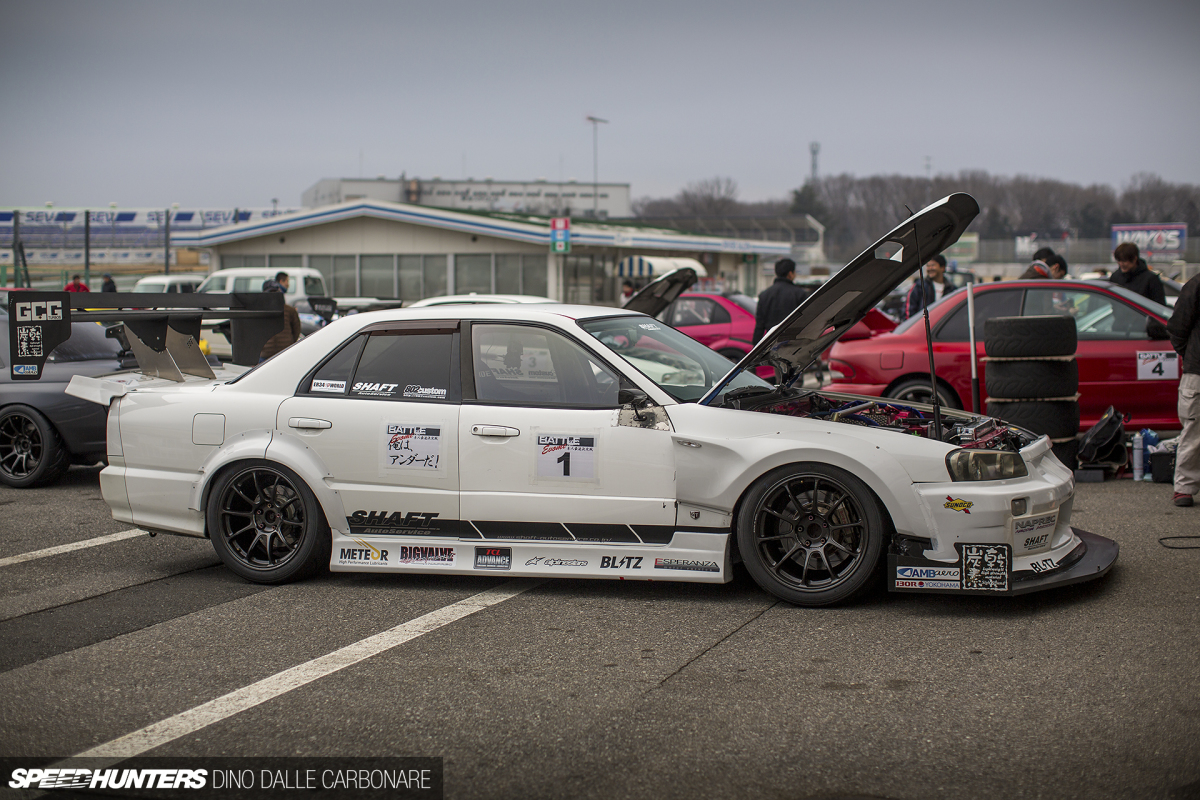 Seeing the Skyline sitting in the paddock I couldn't help but gaze at its dimensions; the thing is huge with a really long wheelbase. It almost looked out of place in this grip racing environment.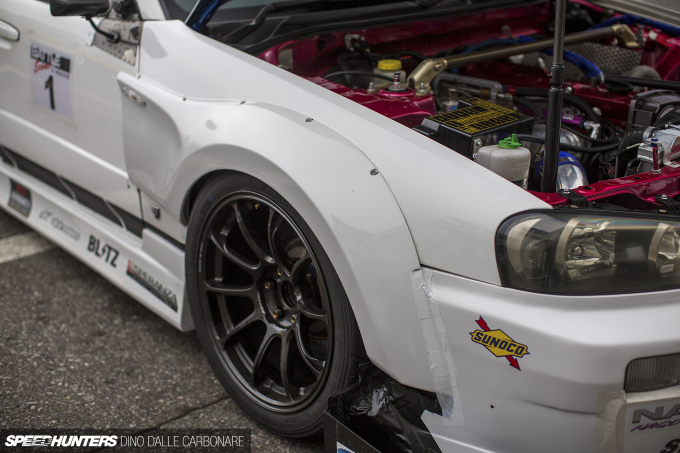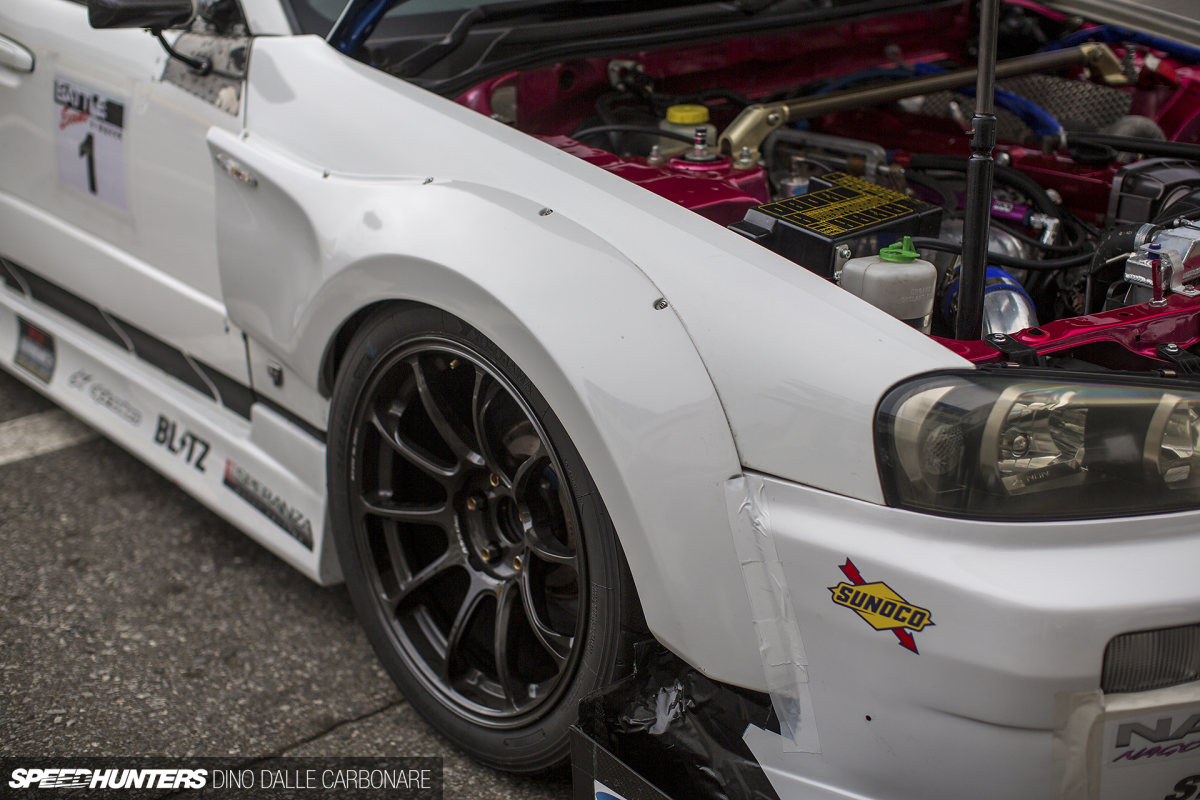 I say 'almost' because if you start examining it a little closer you notice that every little addition and part fitted is there for pure and utter function. It all combines to do the impossible; making a family car a worthy proposition to set fast times around Tsukuba.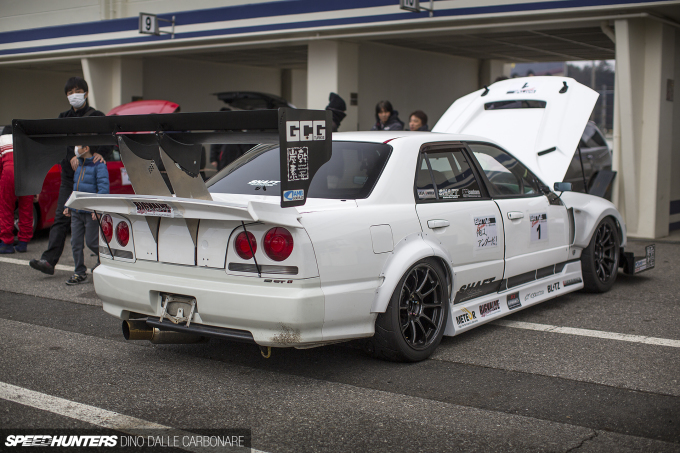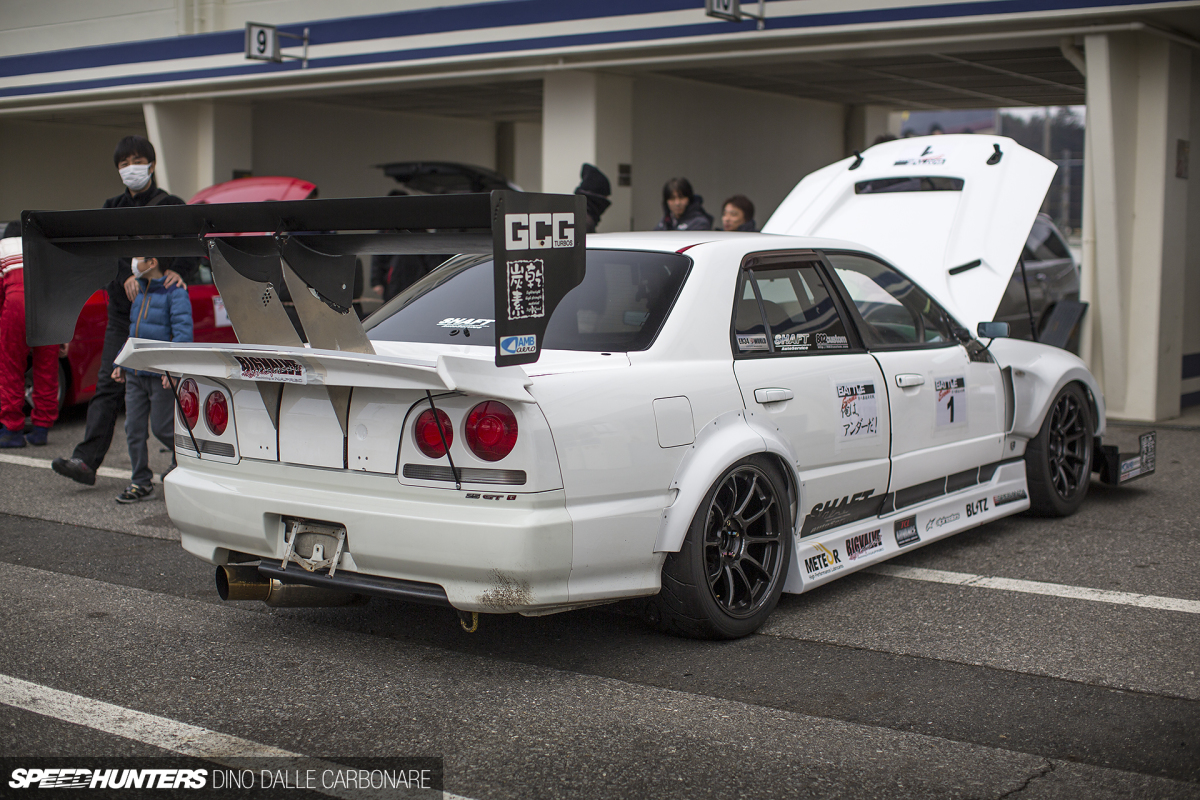 The aero is all Shaft Auto original parts and includes the front and rear overfenders, front bumper and a pretty in-your-face trunk spoiler. They're all bits you can pick up from the Shaft Auto showroom.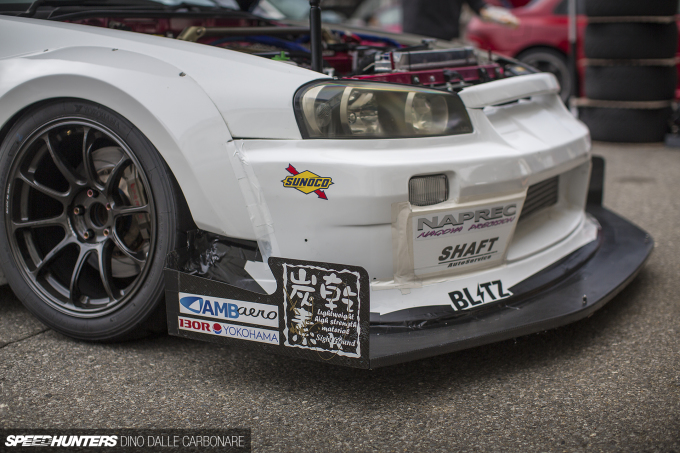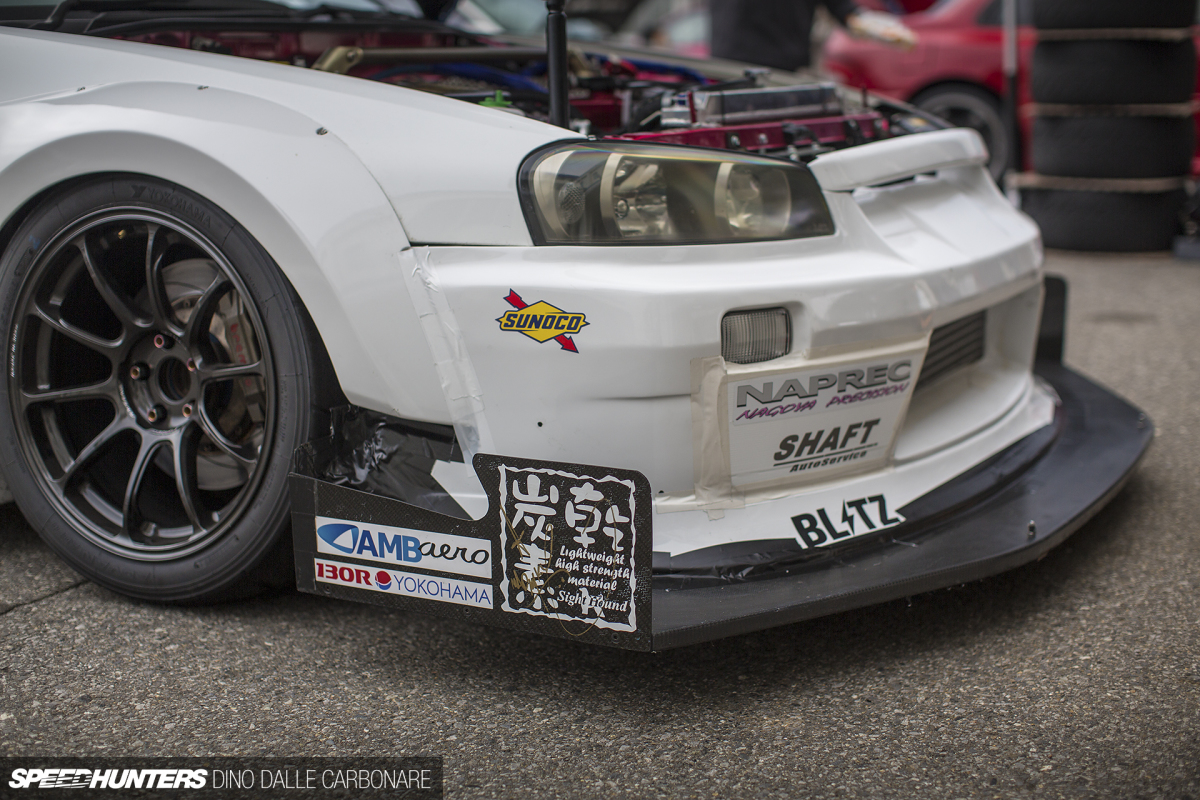 Then there's all the custom aero work that has been done with input from AMB Aero's Andrew Brilliant, so you know it's there for a reason. The massive rear wing is an AMB part too, and once upon a time it provided downforce on Under Suzuki's S15 Silvia before he stepped up to an even bigger and more complex wing.
It all makes for a pretty serious setup, and hitting play above reveals just how potent this machine is in experienced hands. Having now run a 57″407 lap of Tsukuba, I can safely say that the goal of turning a big, heavy sedan into a successful time attack car has well and truly been realised.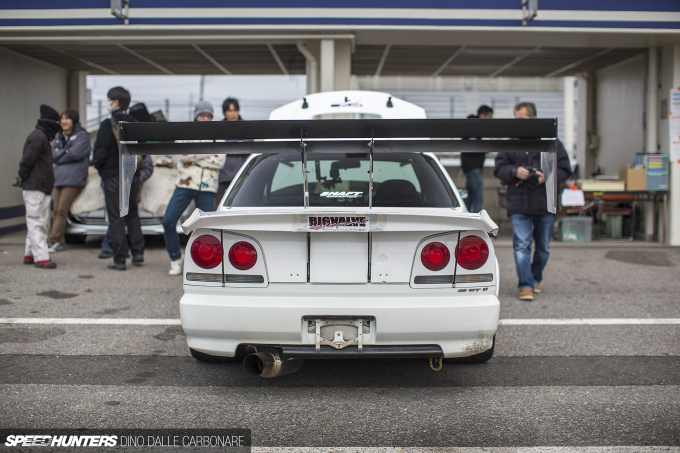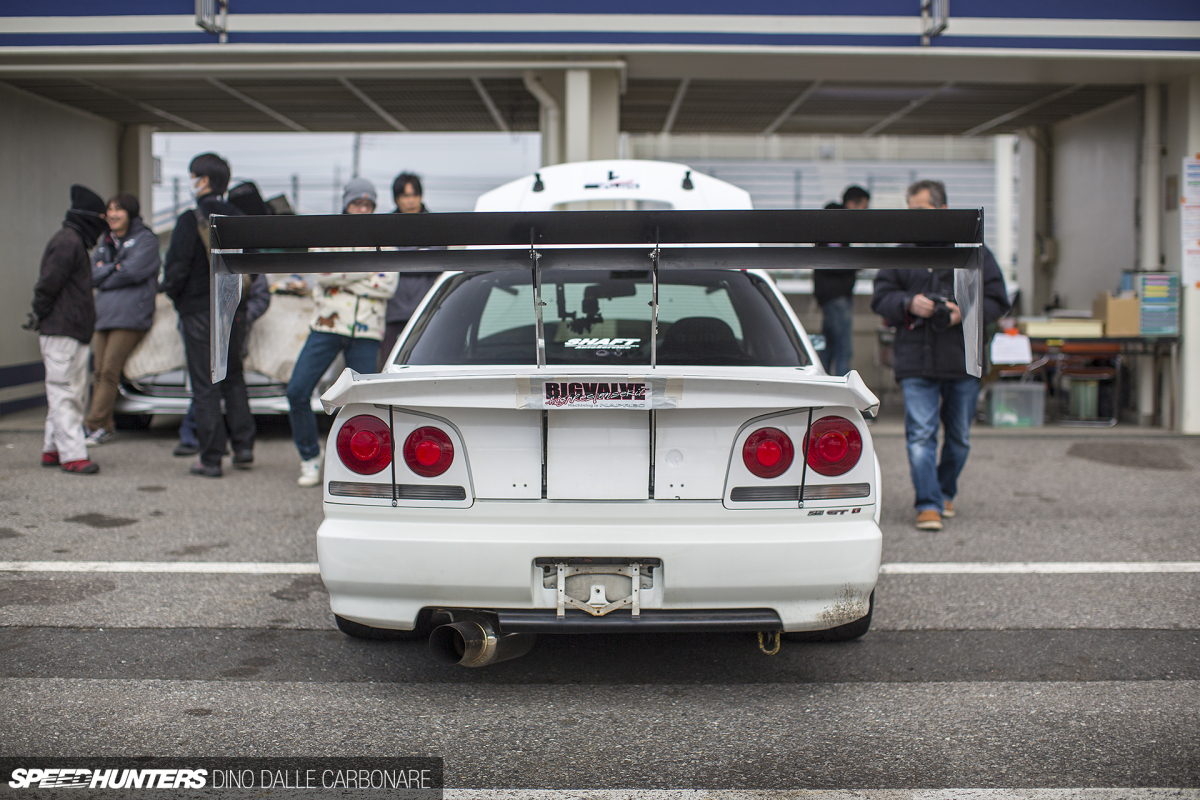 It's a very cool car, and given its Tsukuba result last week, one that proves you don't have to stick to the tried and test time attack chassis formulas to succeed in this motorsport. The question is, are the guys at Shaft Auto satisfied? Will we see more out of this car in the future? Time will tell, I guess…
Dino Dalle Carbonare
Instagram: speedhunters_dino
dino@speedhunters.com