Toy Cars
Do you remember the exact moment you fell in love with car culture?
For me, it was when I was a kid, starting with Hot Wheels die-casts. The color-changing ones were awesome; I would leave them on the window sill till they got ice cold, then I would run them under hot water and watch on in awe as they changed to different shades of green, yellow and sometimes even pink.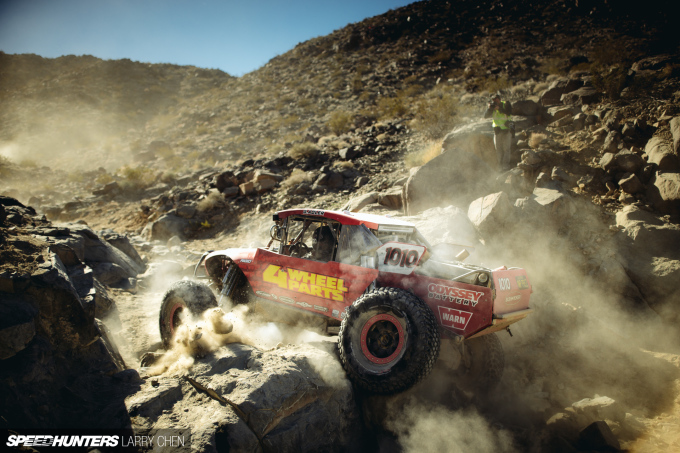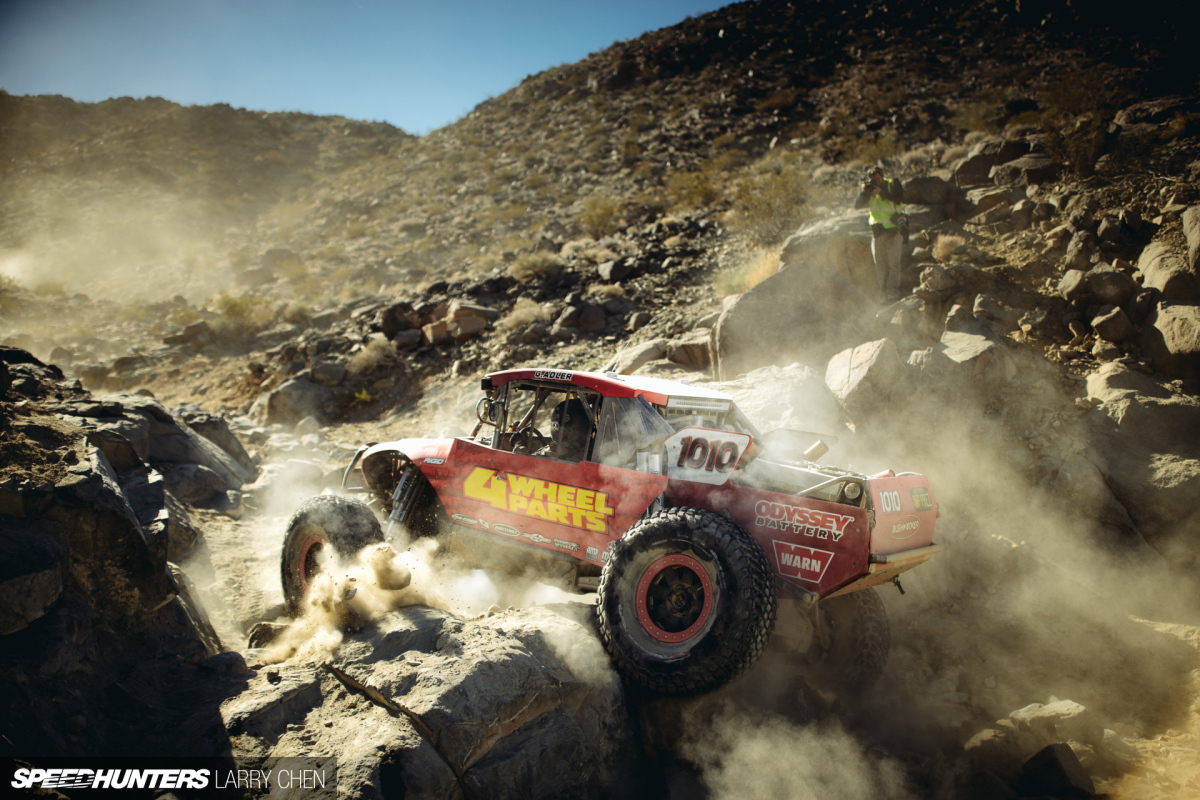 Of course, the thing I loved to do the most was off-road them all over my parents while they were trying to sleep. They would get really annoyed, but for me it was so fun to climb the mountains and peaks that were my mom and dad. Maybe that's why I was destined to fall in love with rock crawling?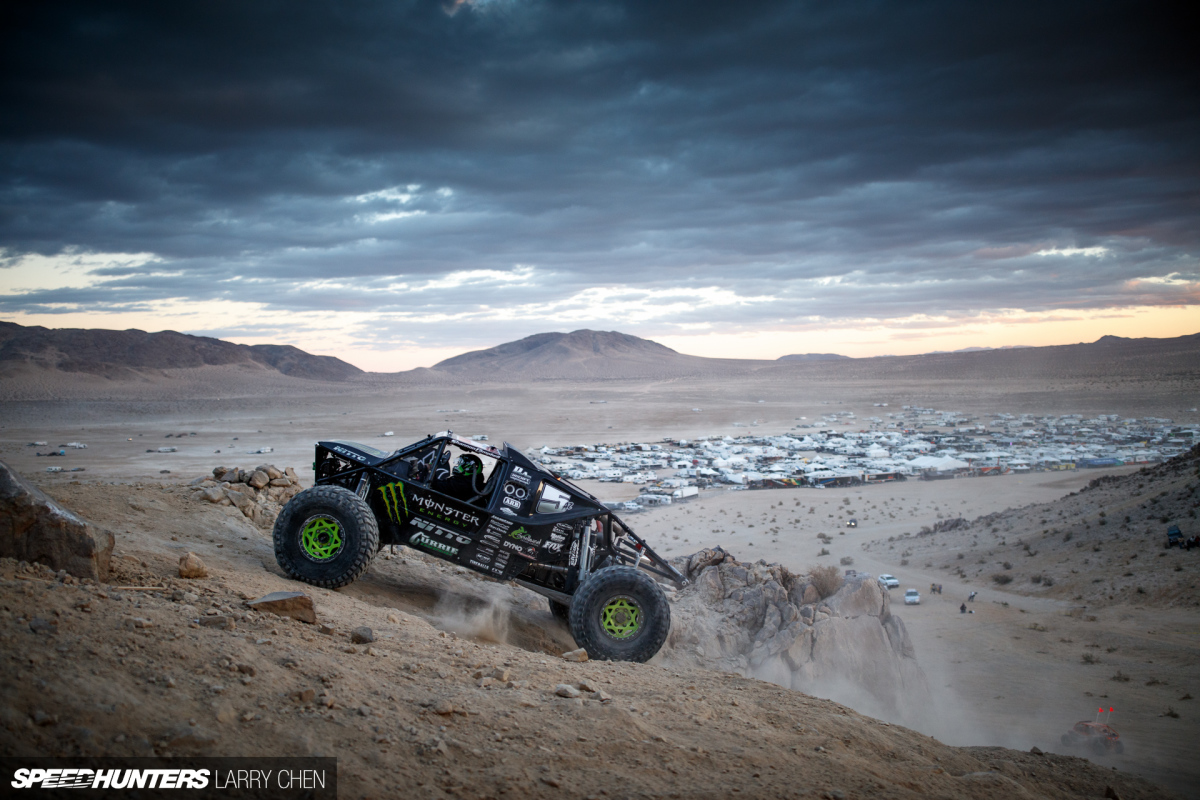 I've met many people in the off-road community that were born into the culture; but that was not the case for me.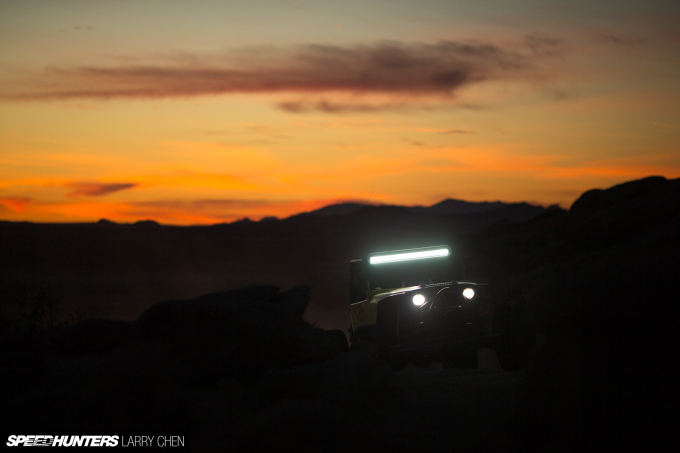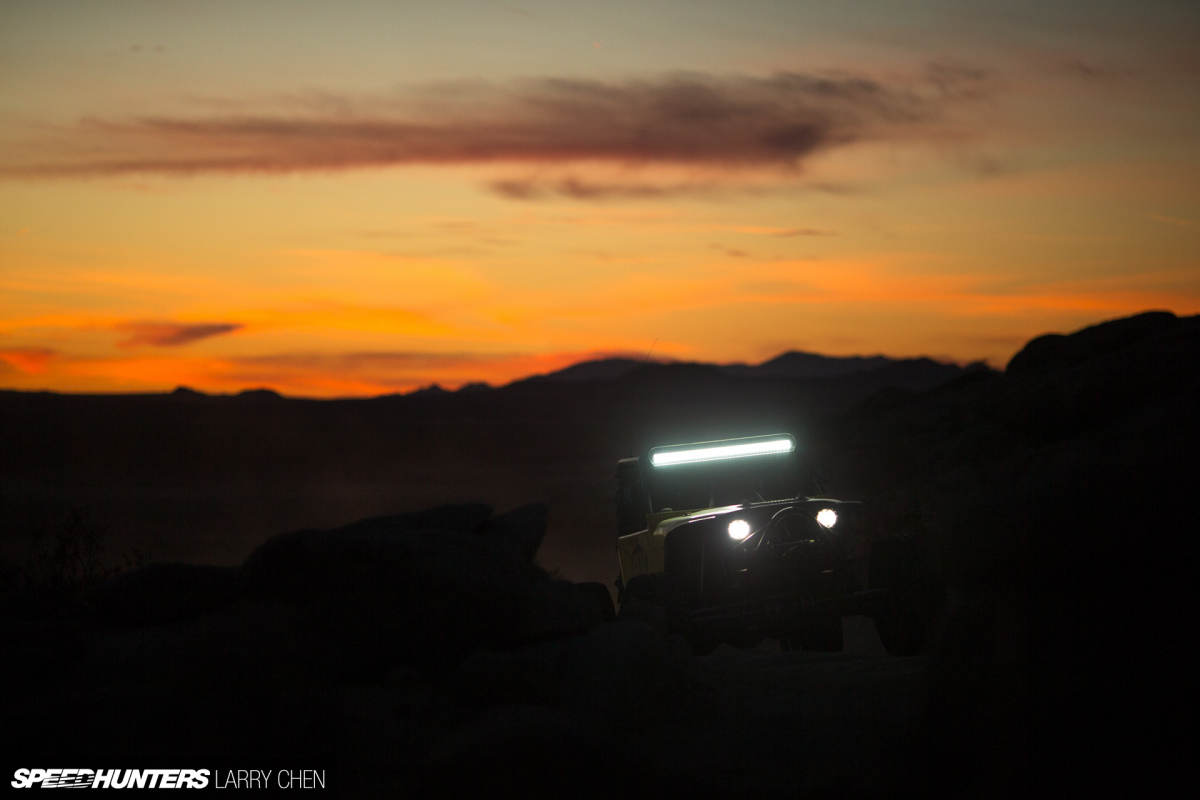 As prevalent as it was in the Southern California area where I grew up, it's only recently that I've been exposed to it.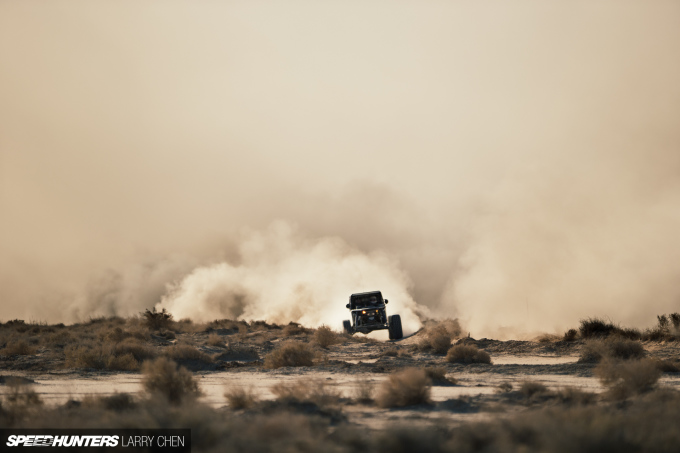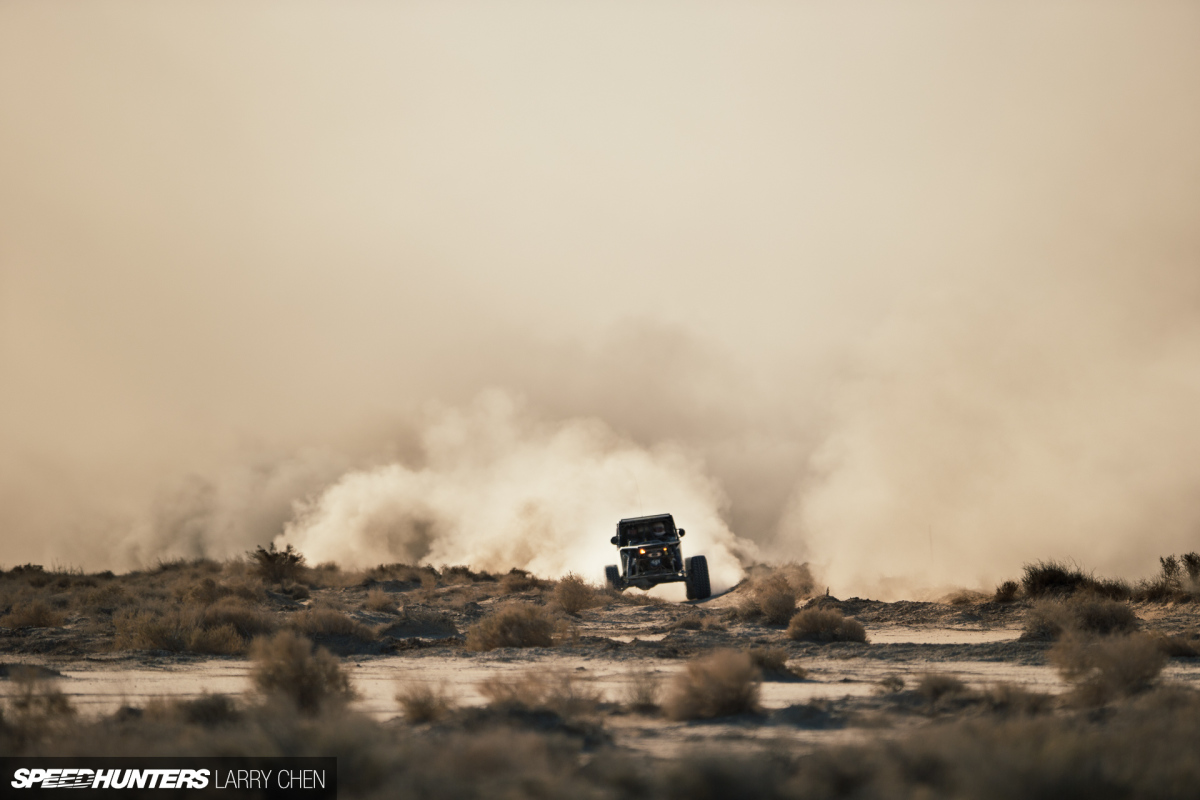 About four years ago my buddy told me about a race that happens just a few hours away in the desert, and that we would need an off-road-capable vehicle to go and spectate. I was intrigued.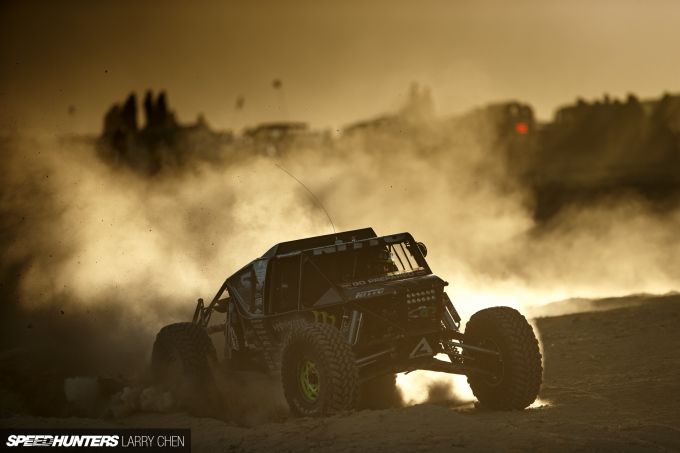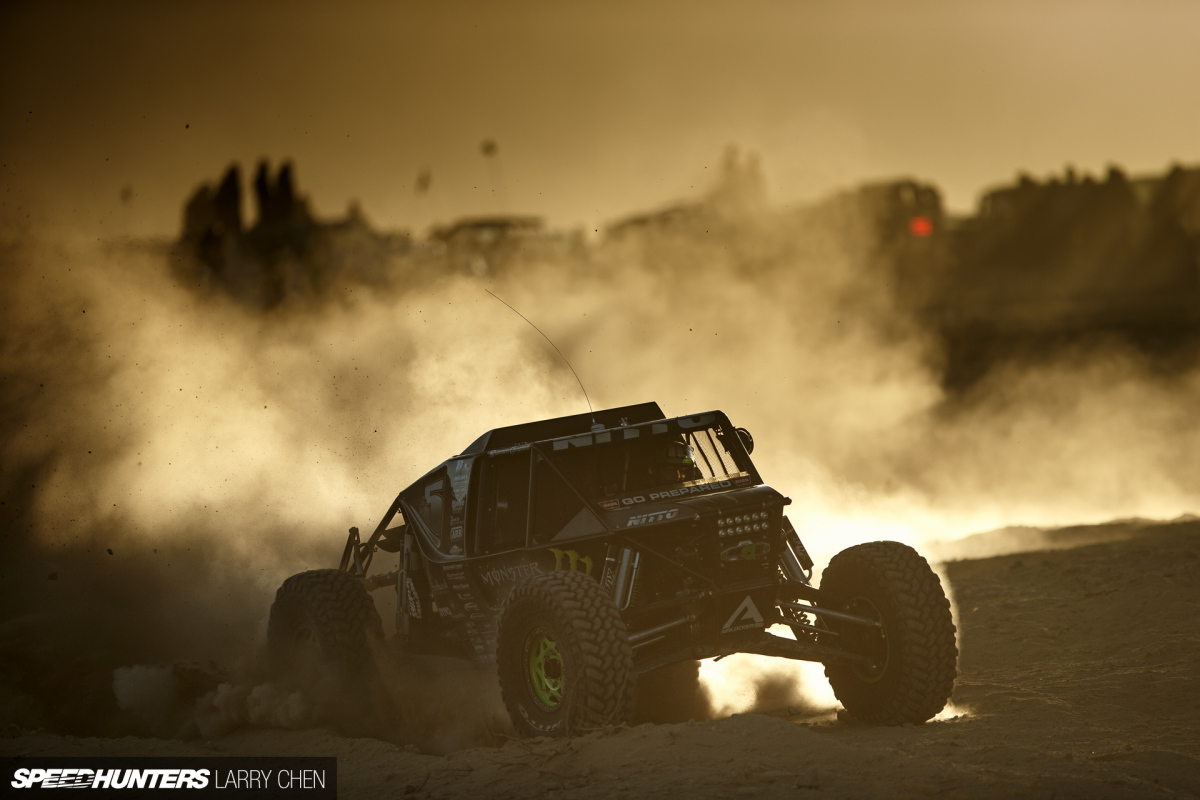 When we arrived, I could not believe what I was seeing. At that point I'd seen quite a bit of racing and car culture in general, but never anything like Ultra4 rock-crawling rigs.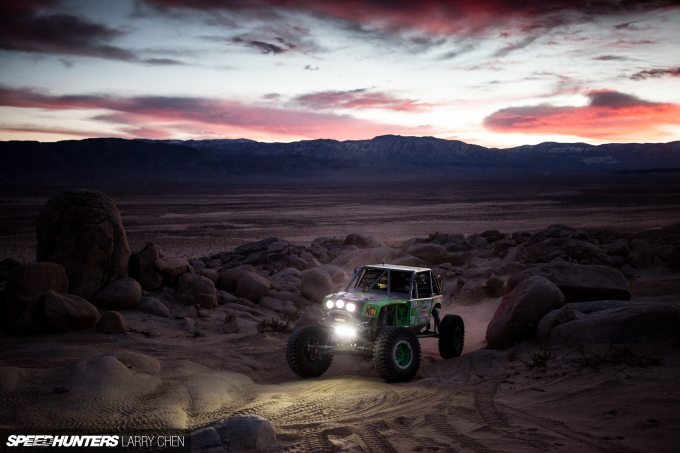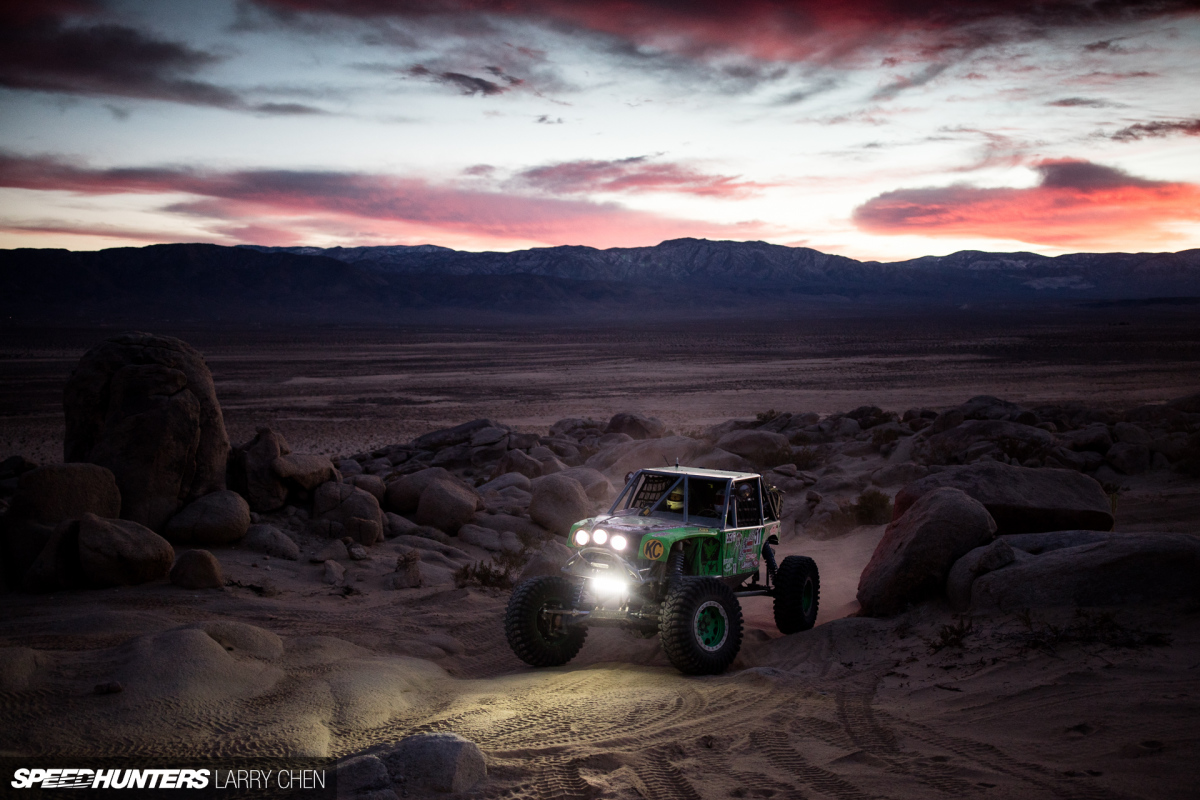 Then and there I told myself that I'd return for the King Of The Hammers race every year.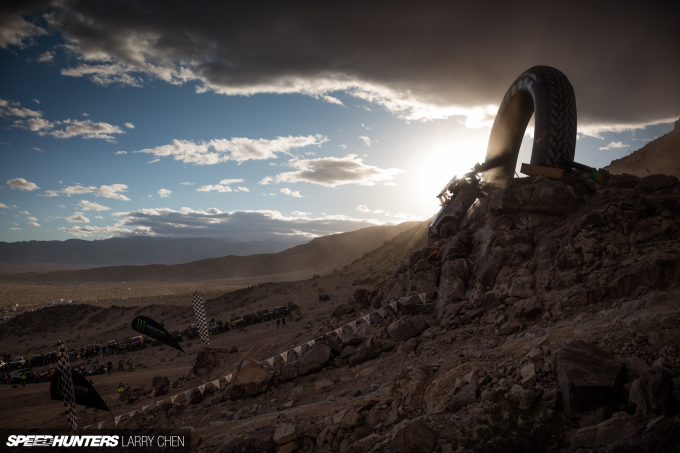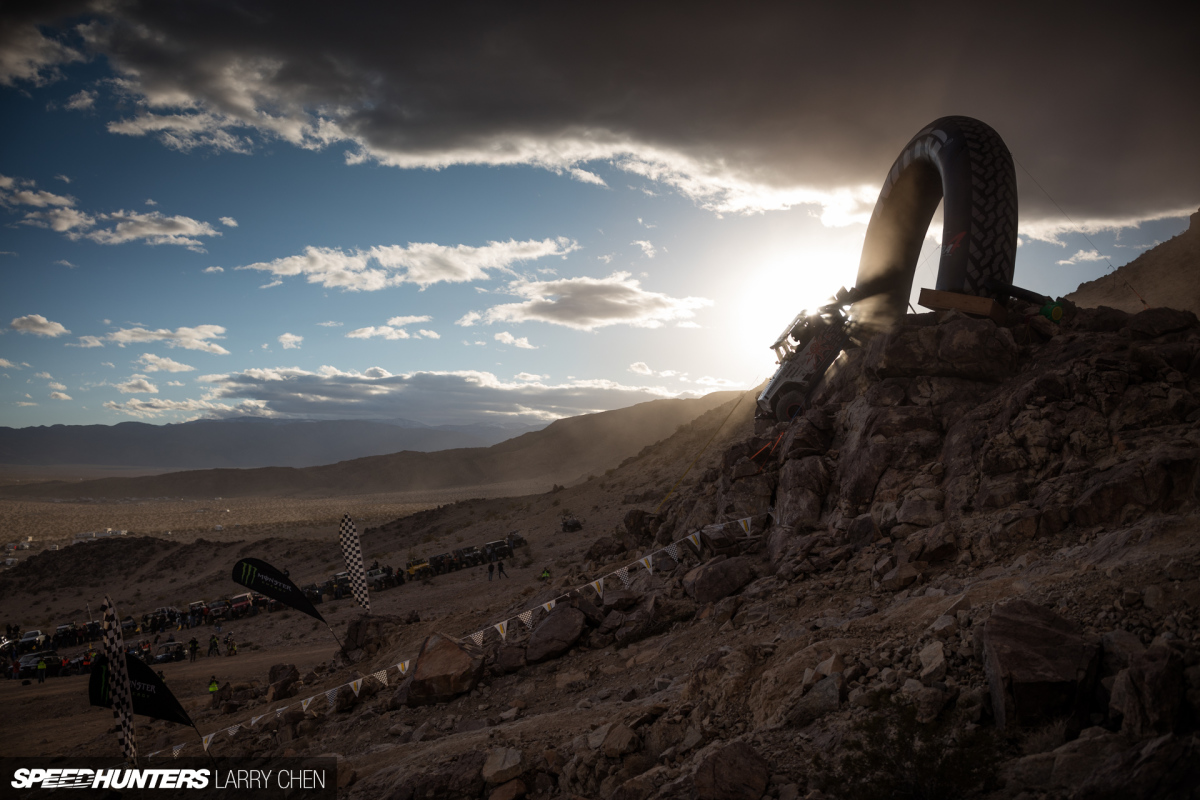 My buddy put it in a interesting way by saying, "What kind of person looks at that kind of terrain and says, 'Yeah, that looks like a good place to go driving'."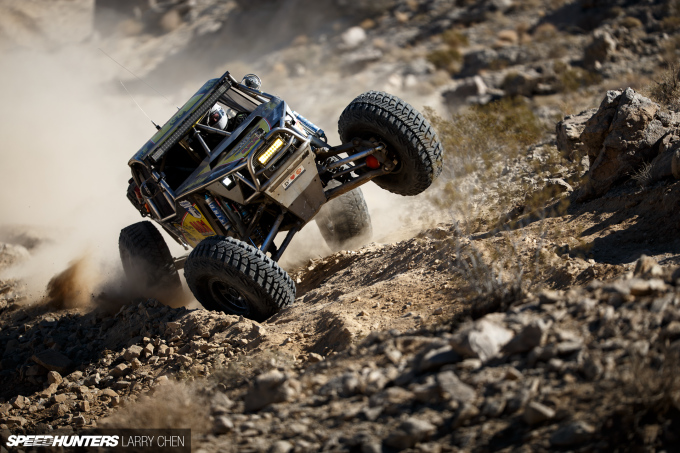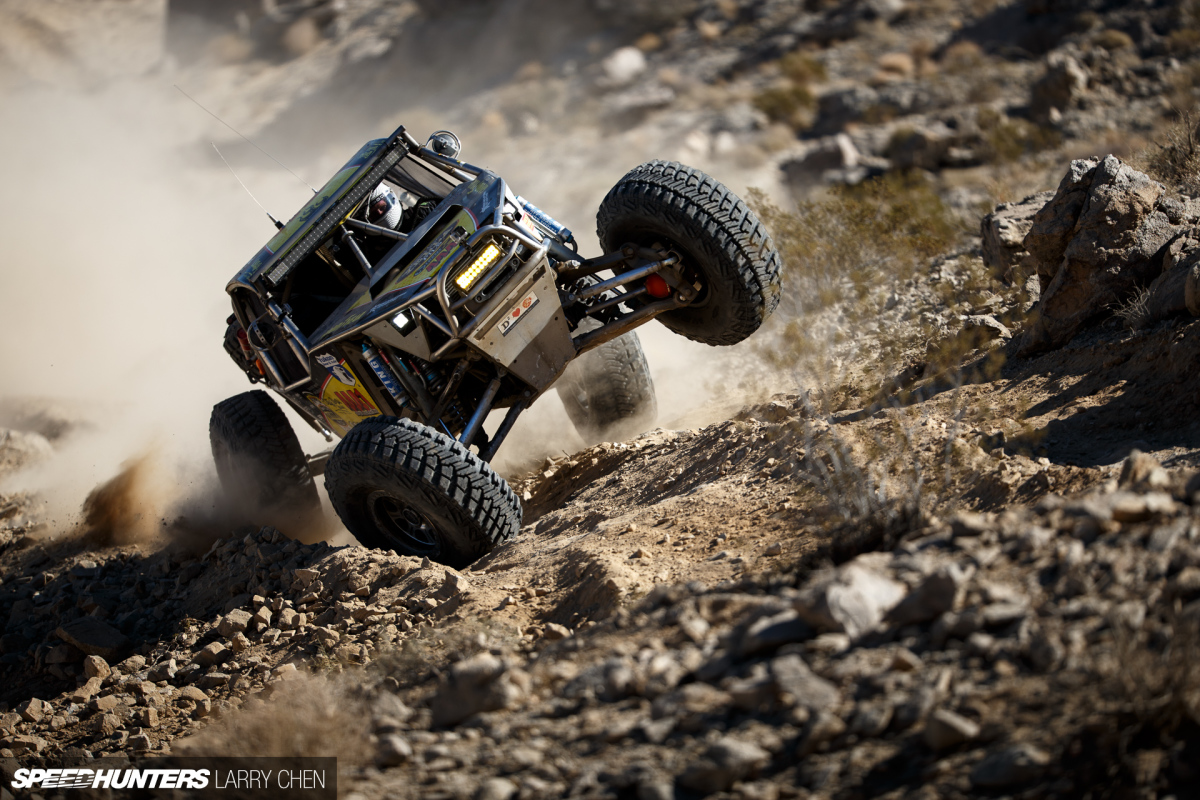 If I did not know any better, I would not think that any type of vehicle could make it through some of these areas, let alone race through them.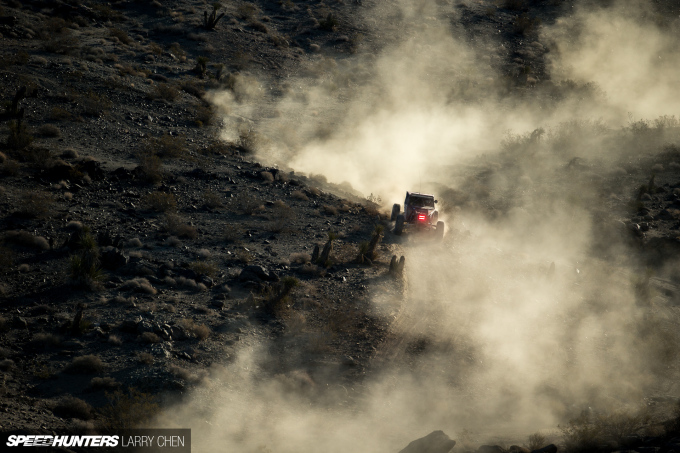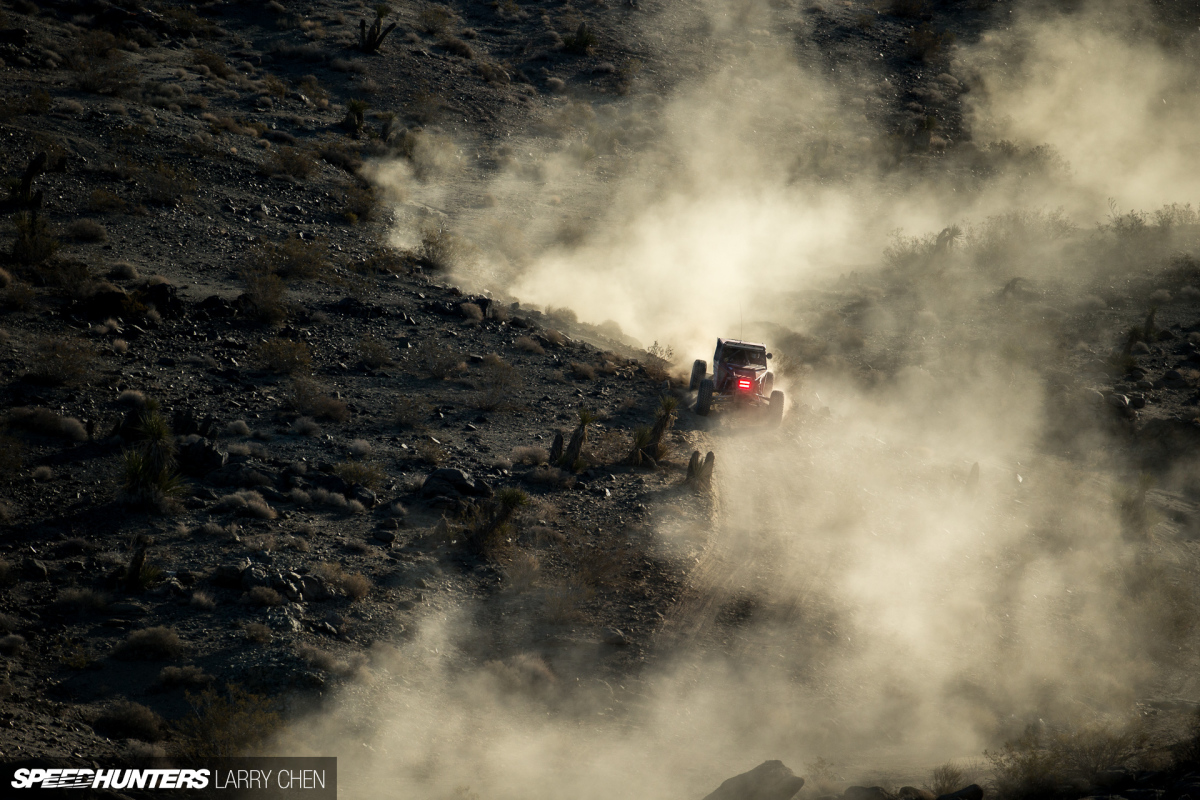 But they do go through it, and they do race, at quite an incredible speed too.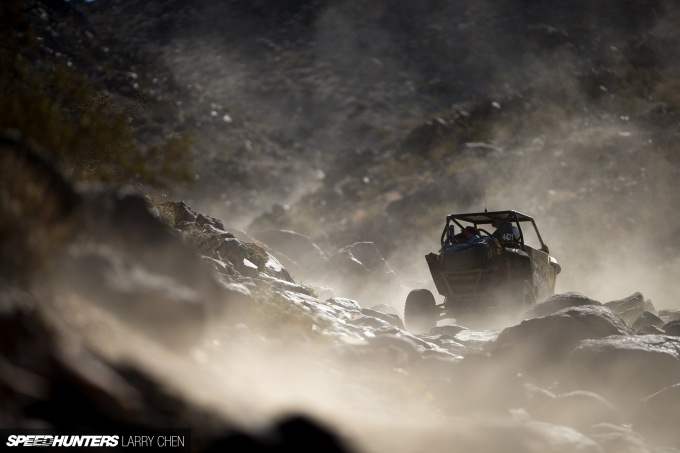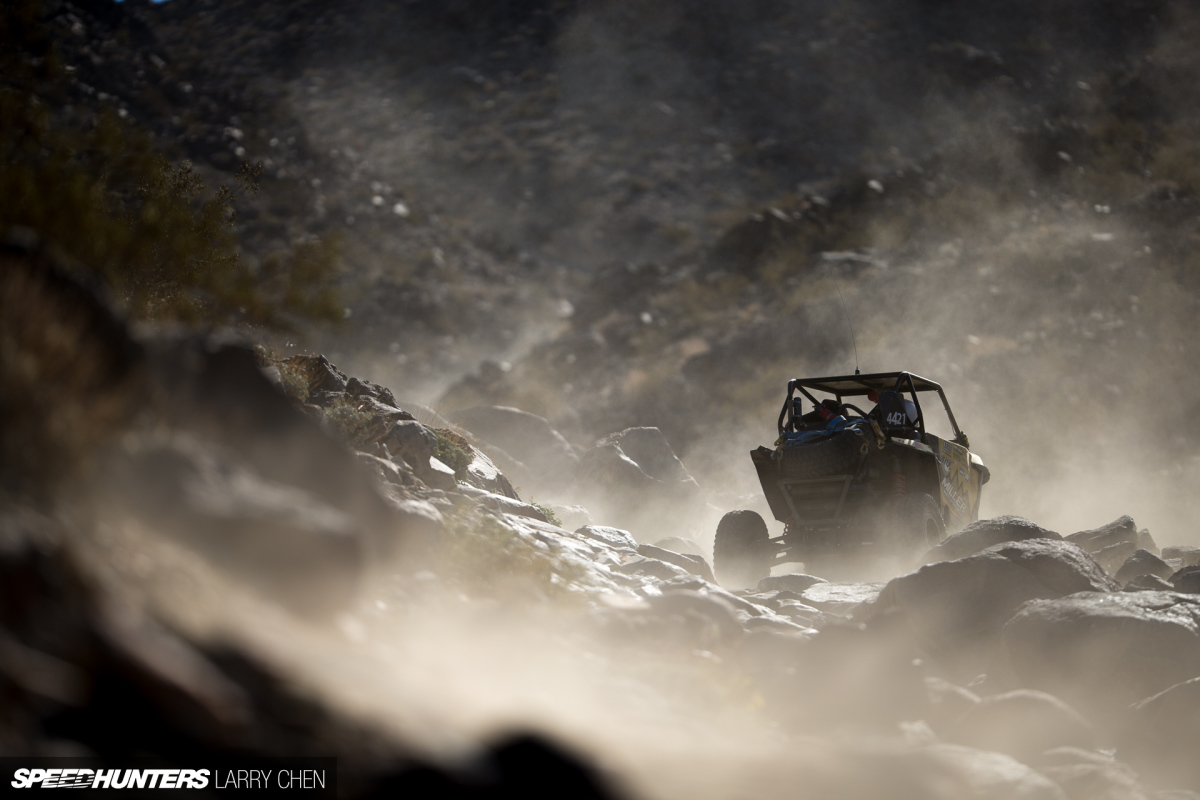 This year the course was a bit shorter than normal, which definitely allowed for more racers to finish. Last year only two out of a field of about 40 completed the UTV race. Think about that – all you had to do was finish and you would end up on the podium.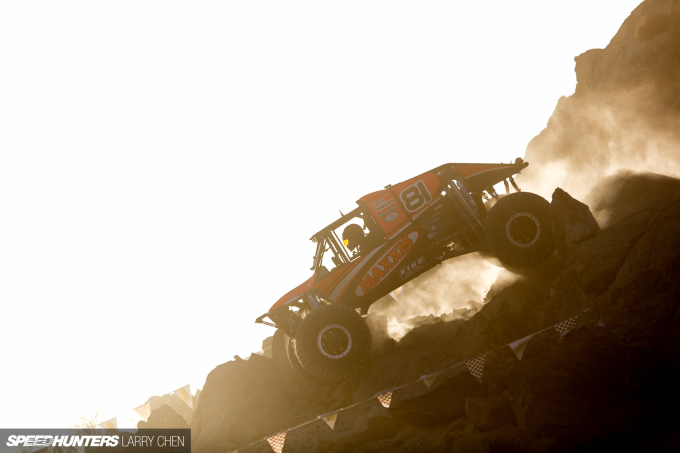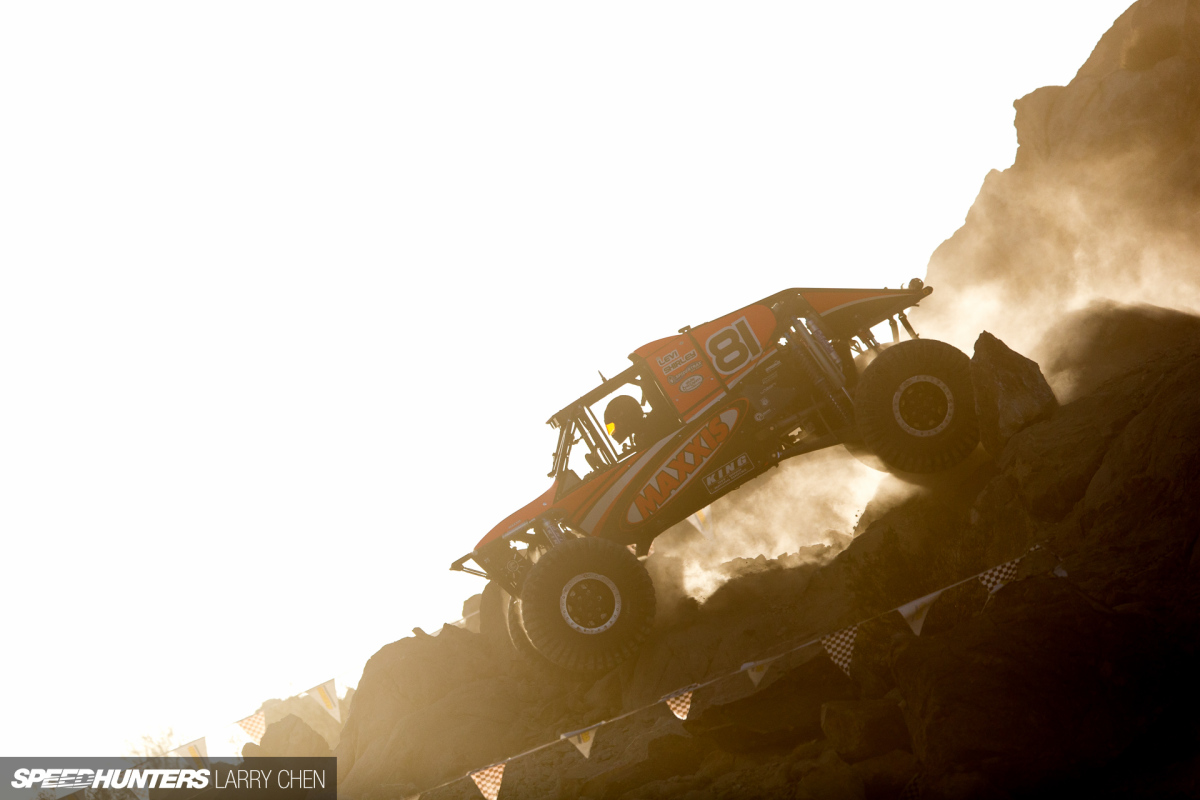 And in the main race with the Unlimited class cars? Only 17 teams out of 129 who took the green flag finished last year.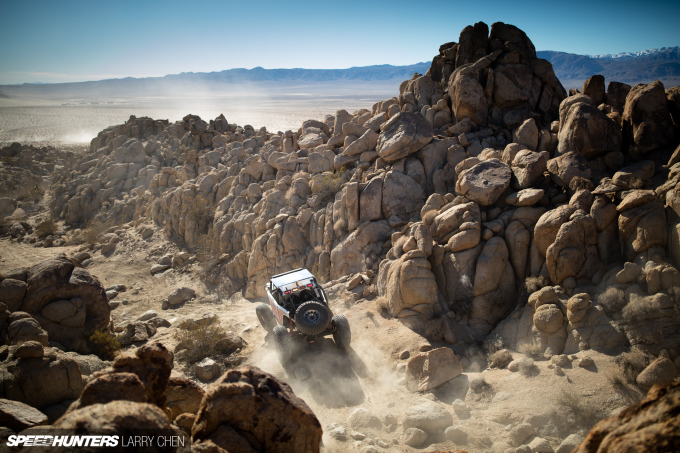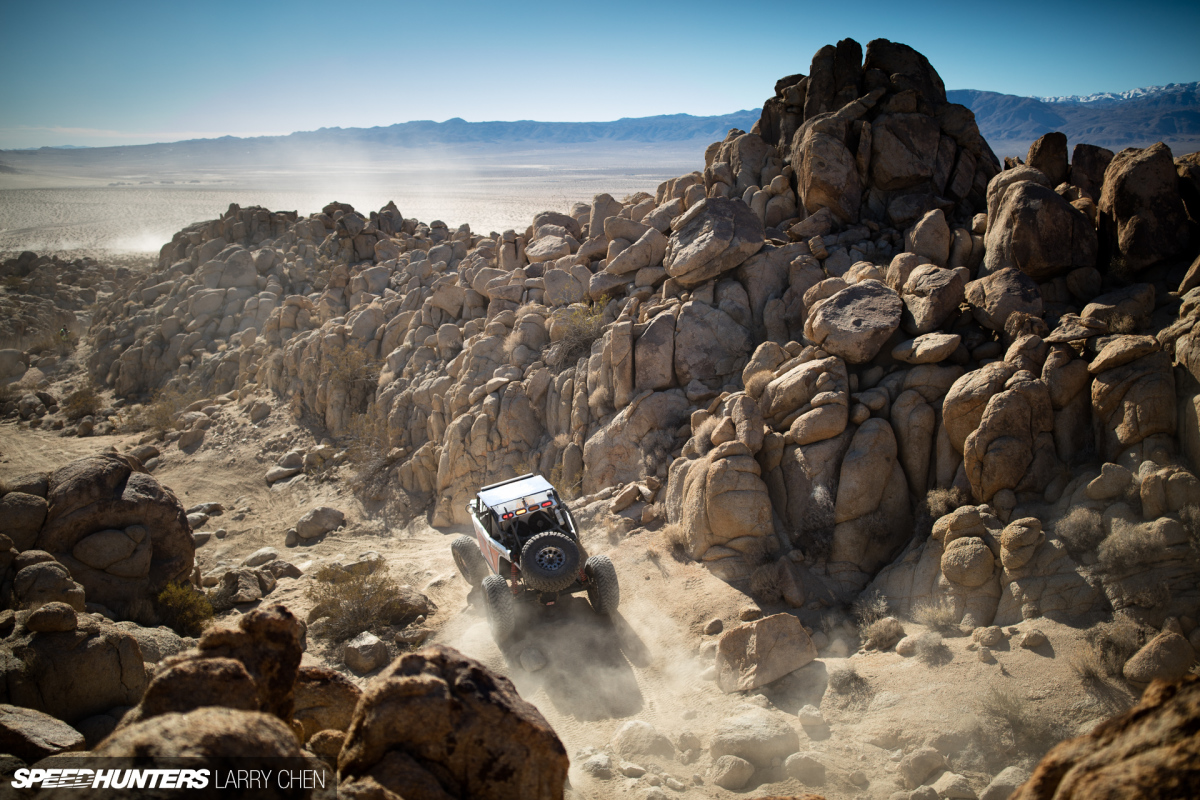 This time around, even with reduced length of the course, only 31 teams finished the race under the allotted time.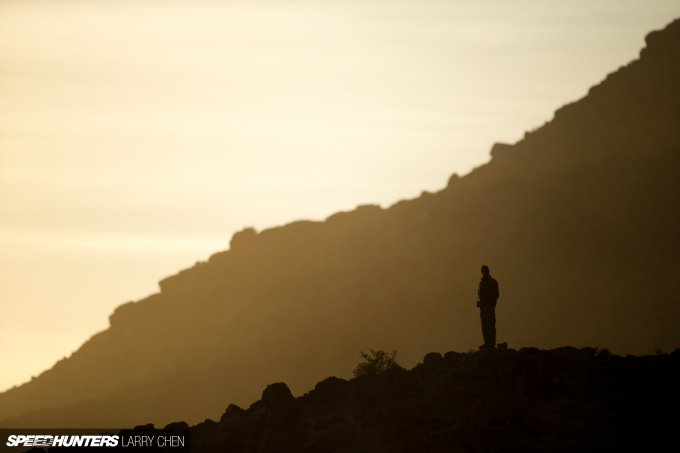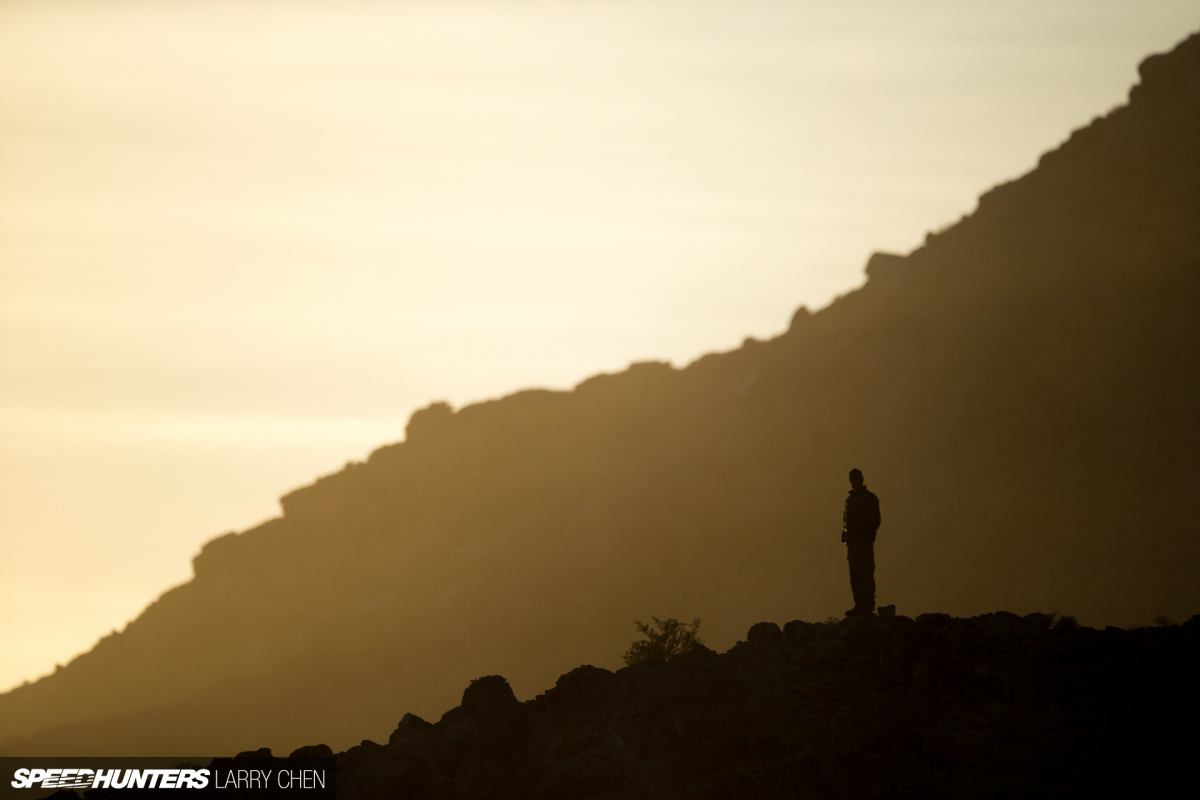 So while I don't exactly remember the date that I fell in love with car culture as whole, I do remember when I fell in love with off-road racing. It was the moment I stepped foot into Johnson Valley for King Of The Hammers four years ago.
Through My Lens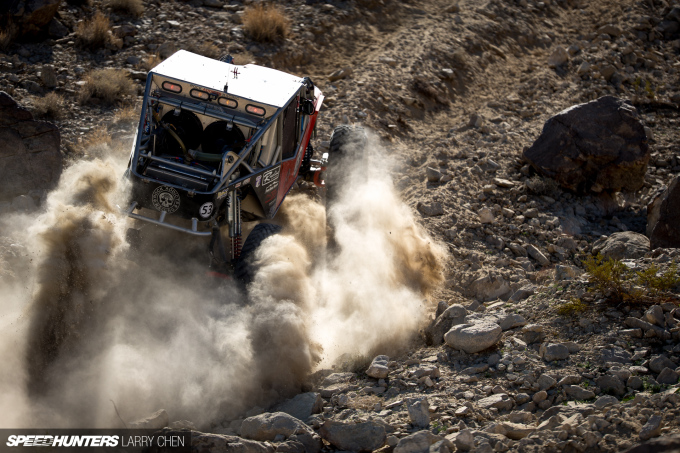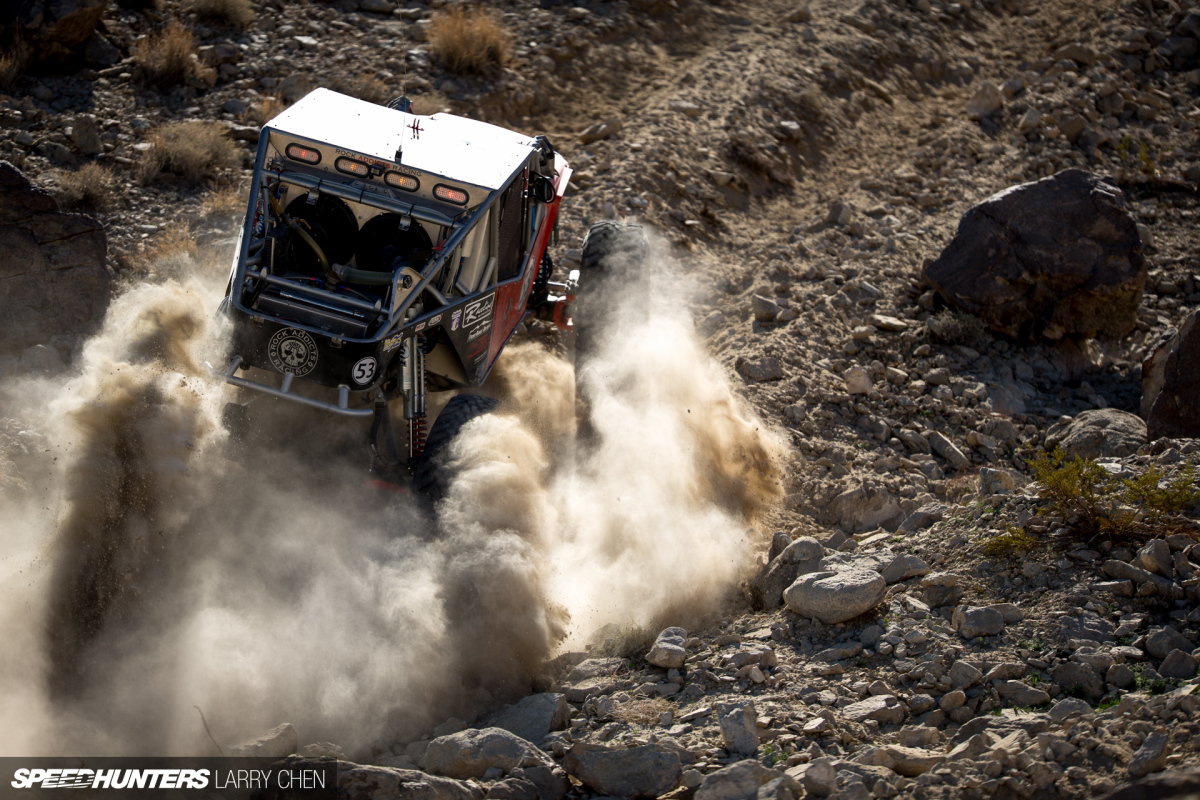 Since I've covered this race many times before on Speedhunters, I made a point this year to find as many new spots as possible, and to not shoot the same obstacles I have previously. Below is a collection of my favorite photos from the 10th running of KOH.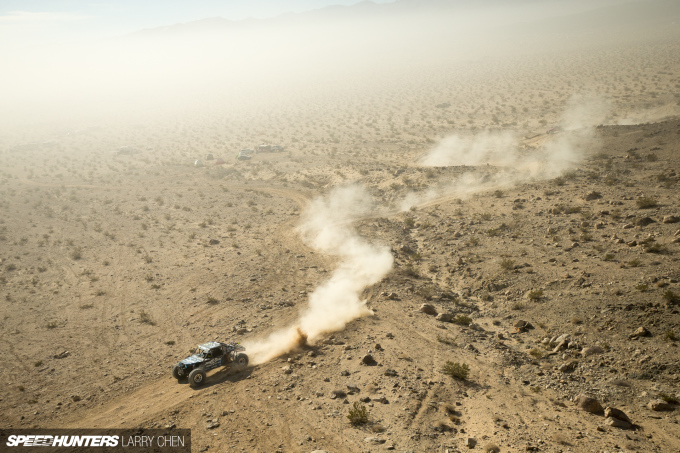 I had a chance to shoot from a helicopter for the first lap, which gave me an entirely new perspective on the race. It was so awesome to be able to follow the leaders, but at the same time we could go back any time and get shots of the teams that were running mid-pack.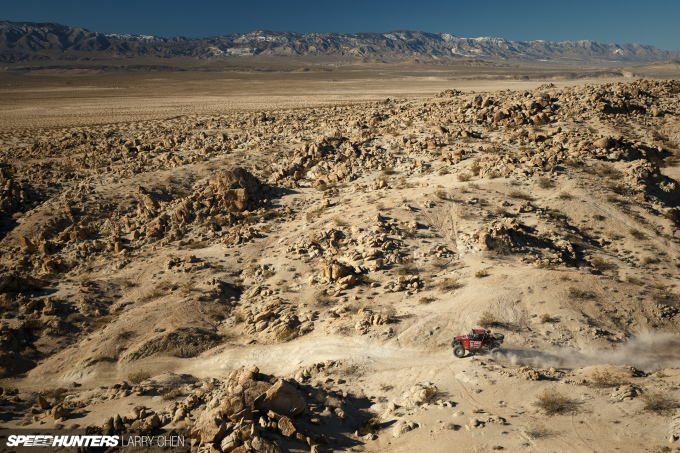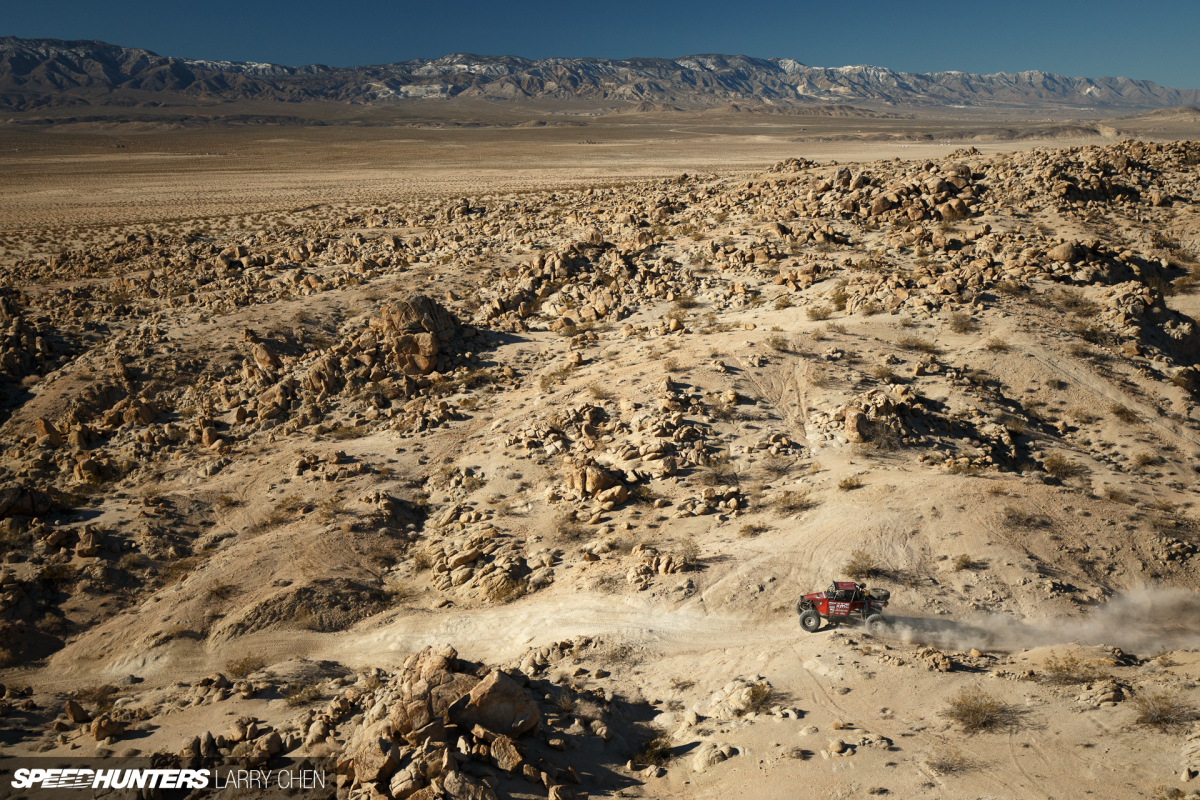 This is a view of Loren Healy about six miles away from the pits. In the background are Southern California's most popular ski resorts – Snow Summit and Bear Mountain.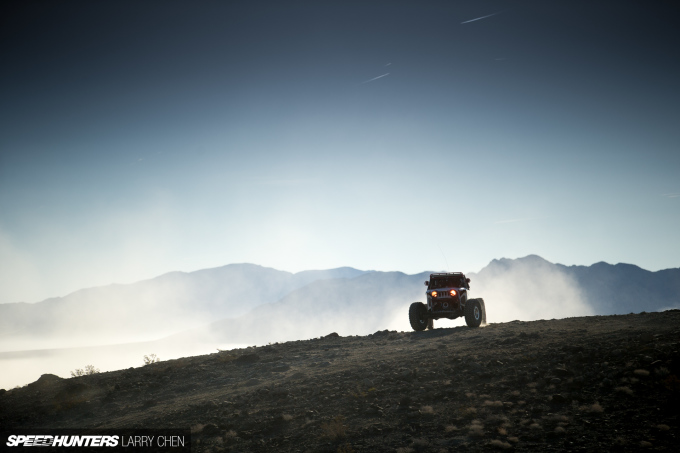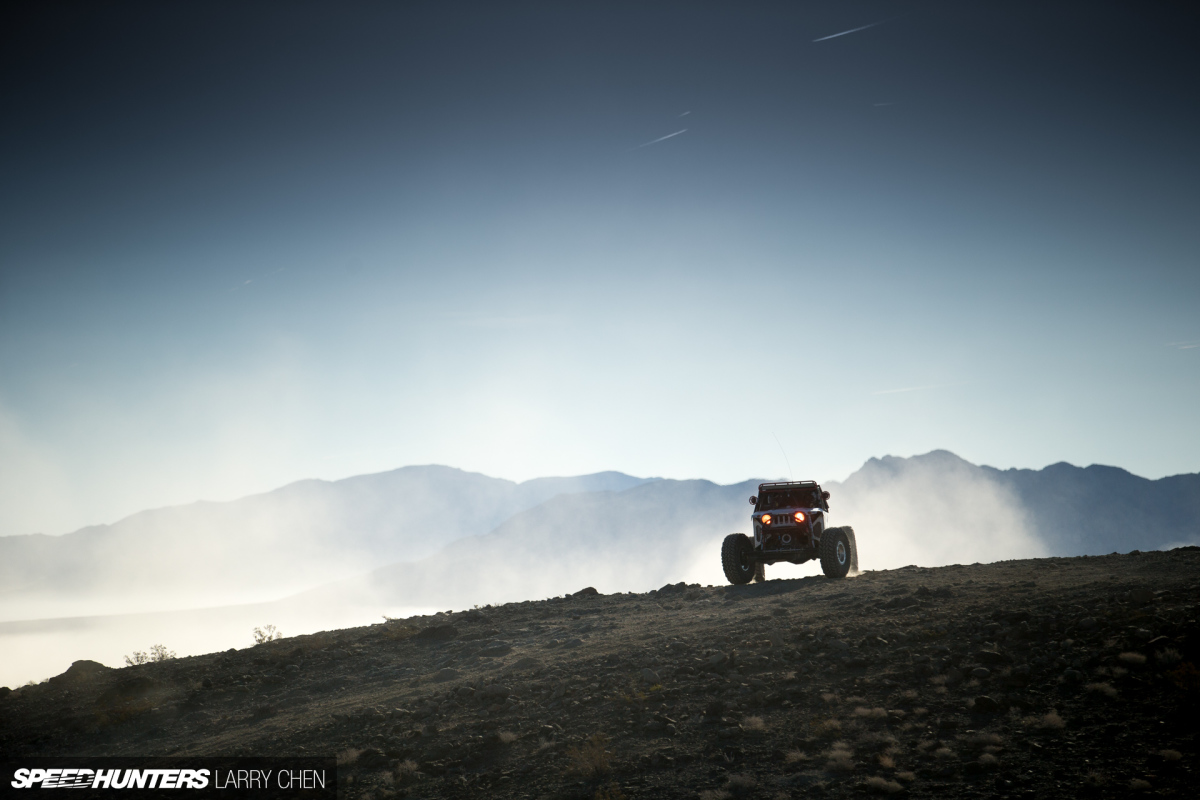 I love this shot because it looks like I was on the ground, but this was actually the peak of a hill and we were hovering right at the second this rig popped over the crest. Perfect timing.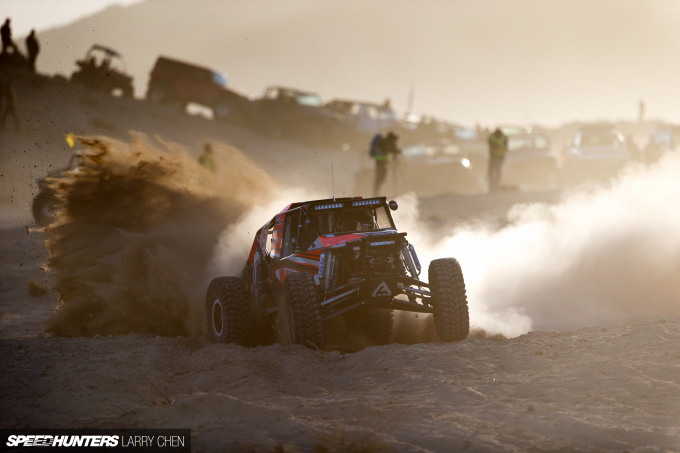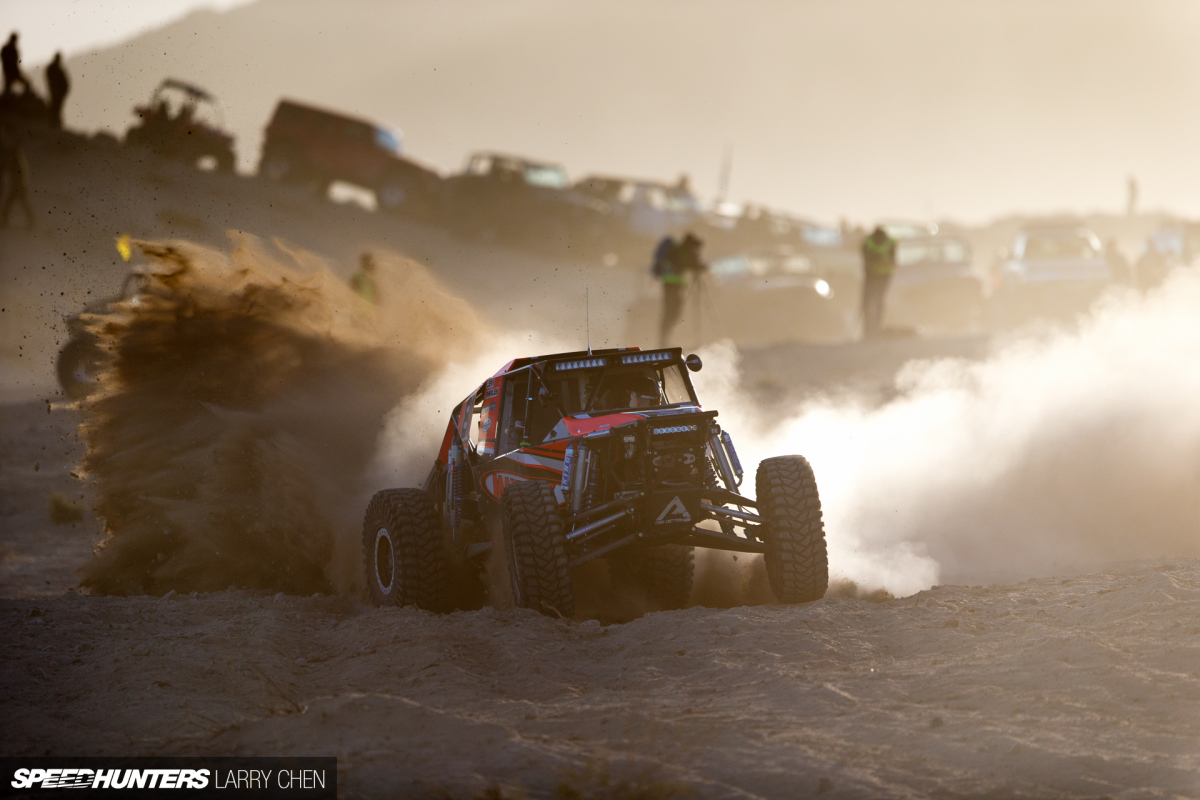 Qualifying is always the best time to get some excellent action shots; the course is so large that you may only have a chance to see a competitor once.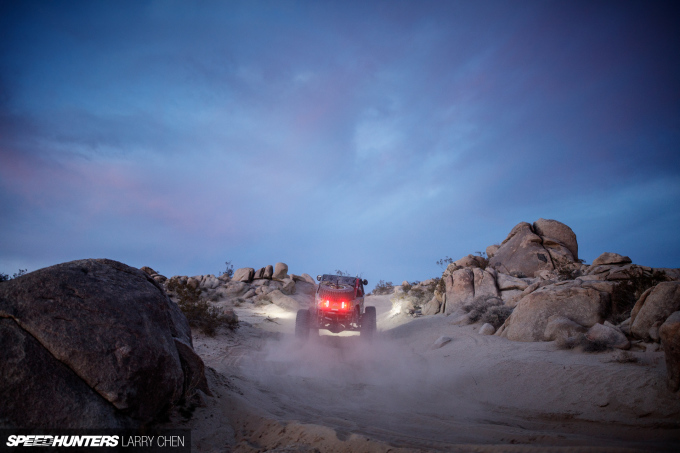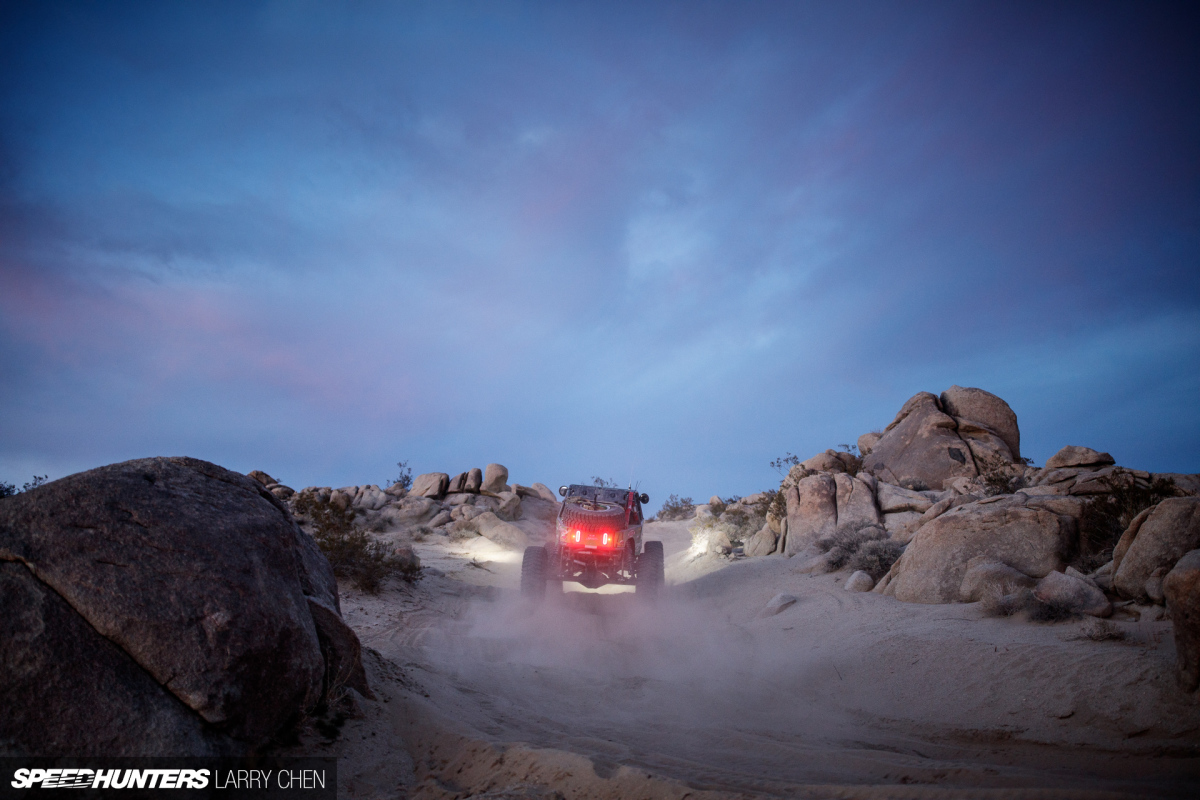 The sun was setting at around 5:00pm, but the racers would drive well into the night in an attempt to finish – even if it was past the cut-off, and therefore unofficial.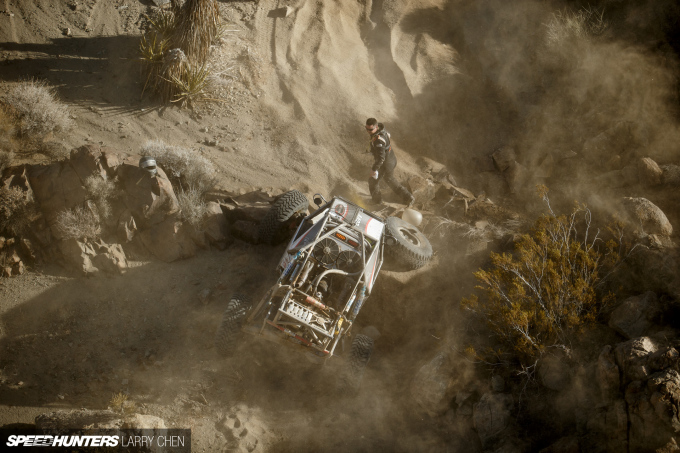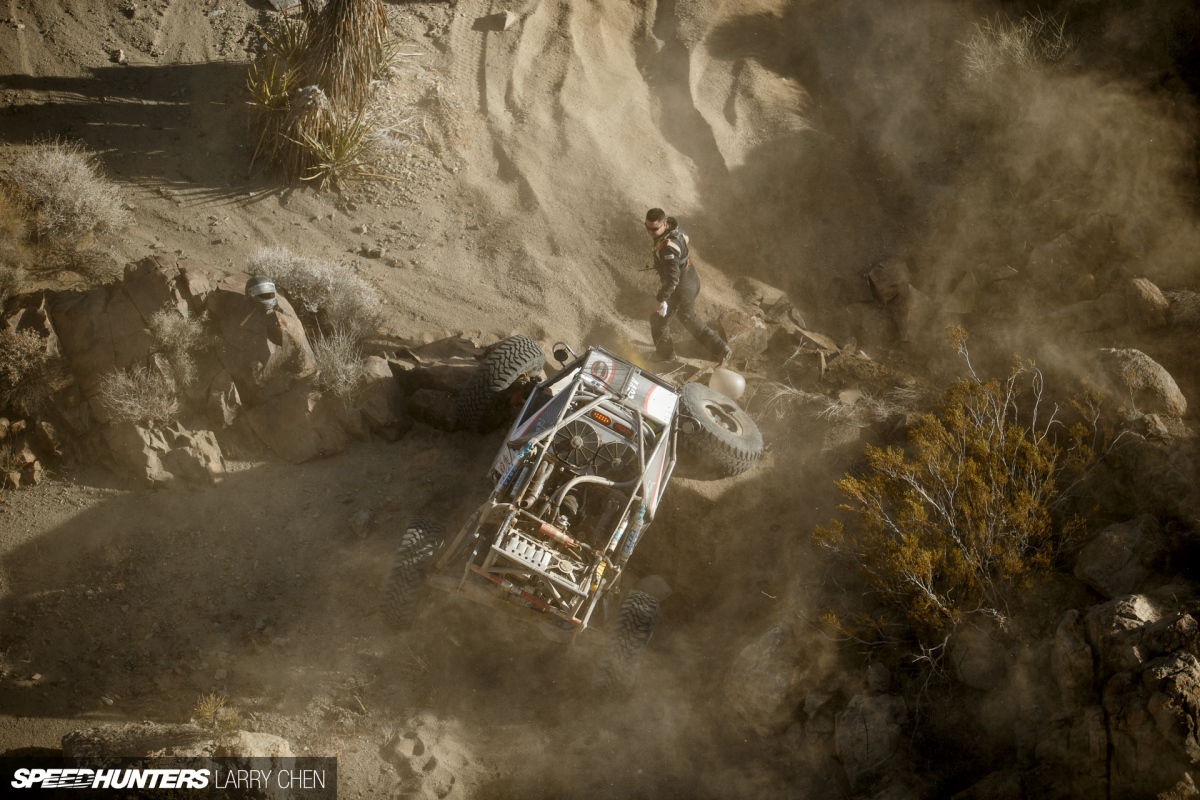 We caught this poor racer right after he had an incident, and I'm guessing it was about 20 miles into the race on the first lap.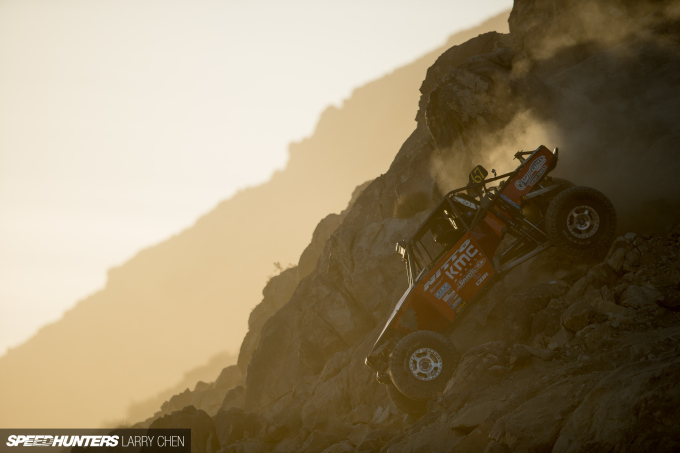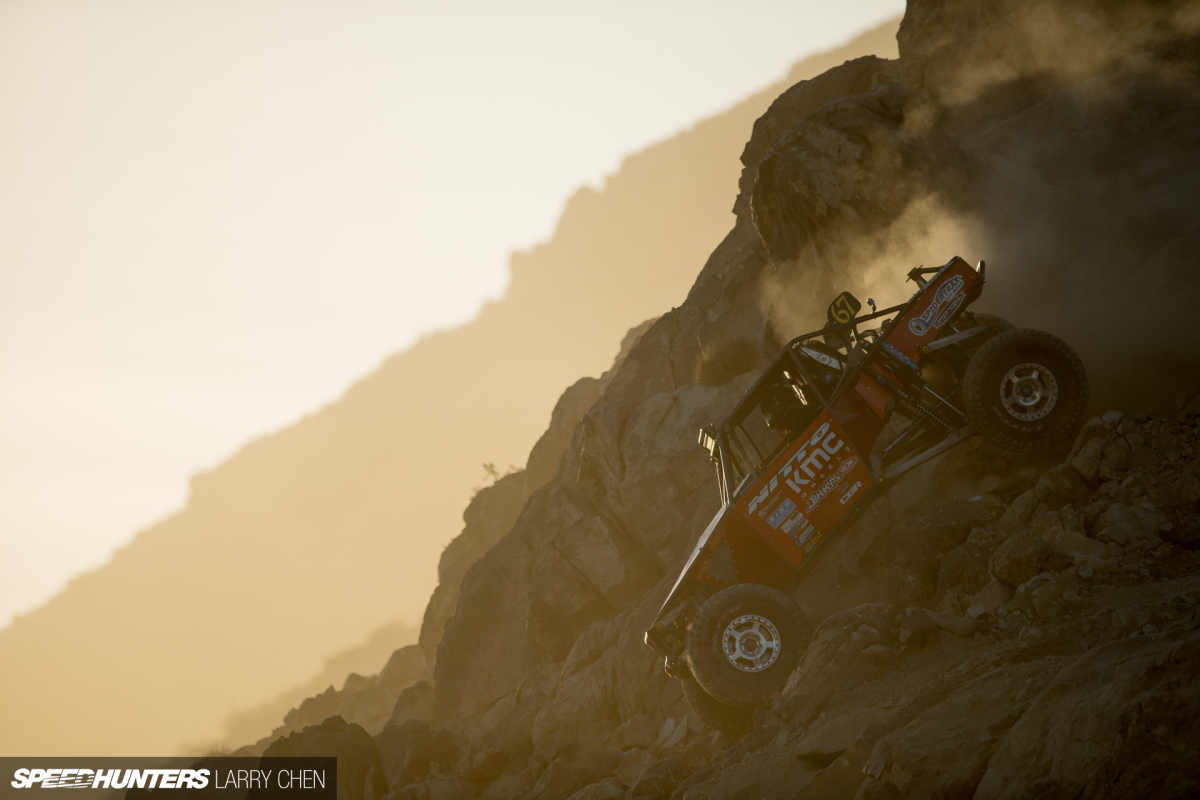 Sometimes it's more like falling than driving down a hill. Whatever is quick, I guess.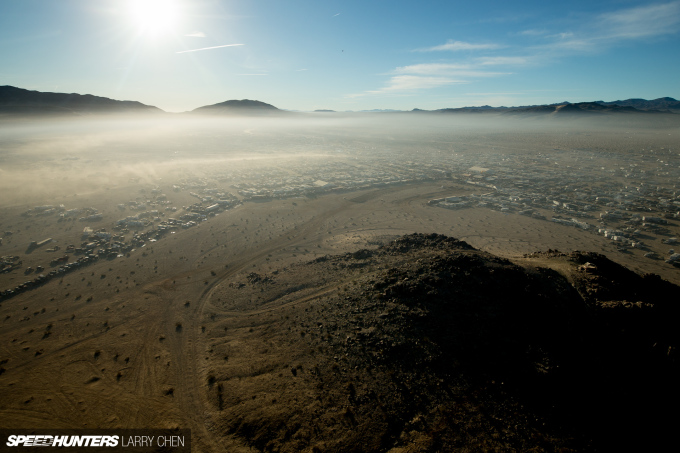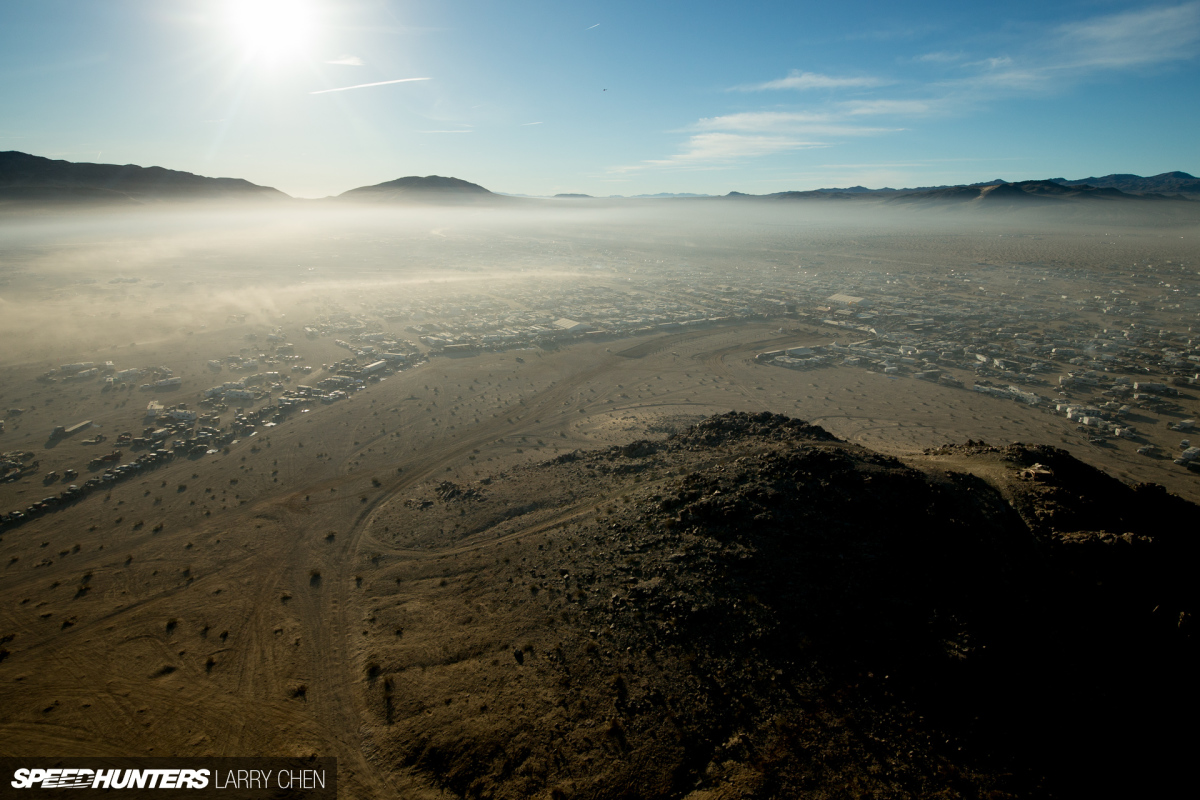 I didn't have a wide enough lens to show you guys how large 'Hammertown' actually is. For one week out of the year this section of desert becomes the largest city in the area, by a fair margin.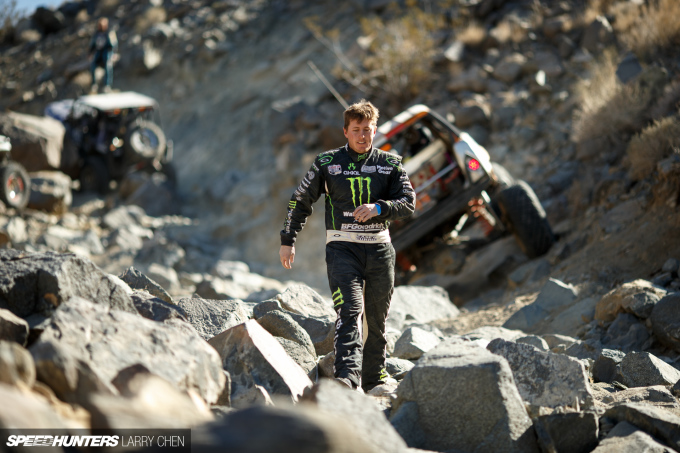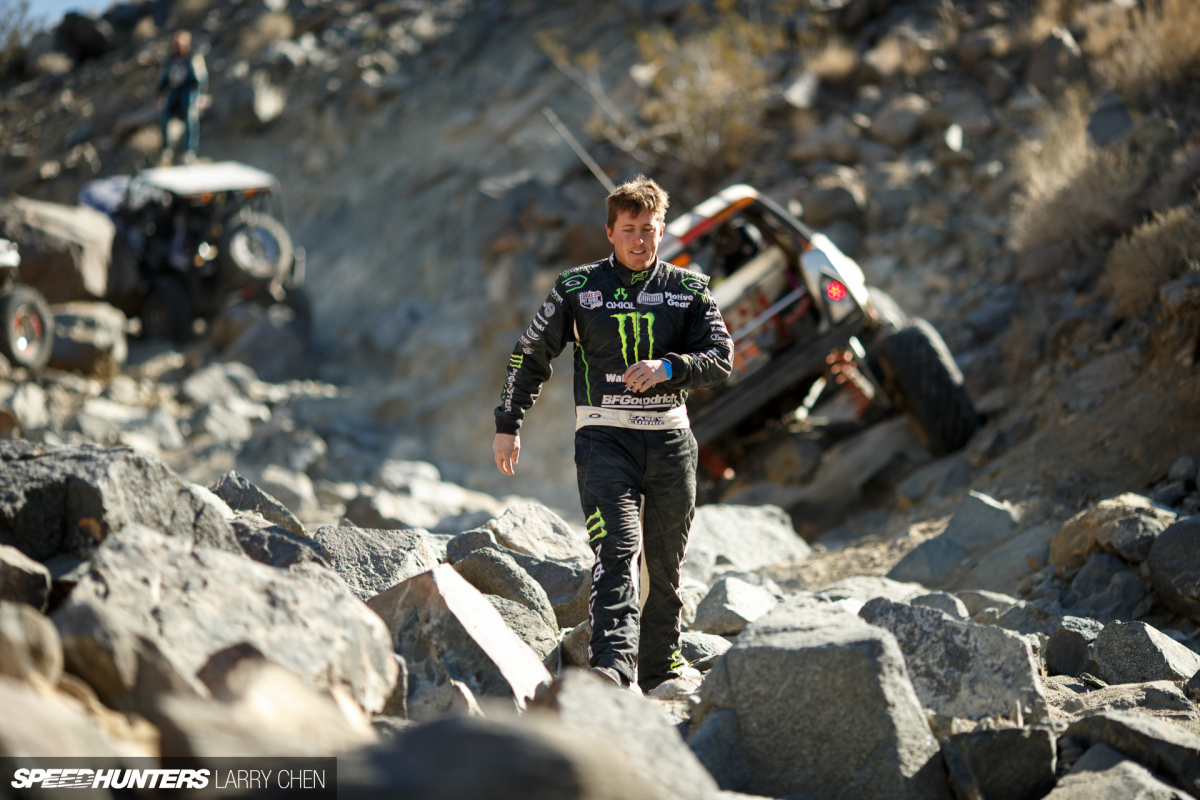 This year I was following Casey Currie again, and just like in 2015 he was kind enough to let me borrow his Jeep.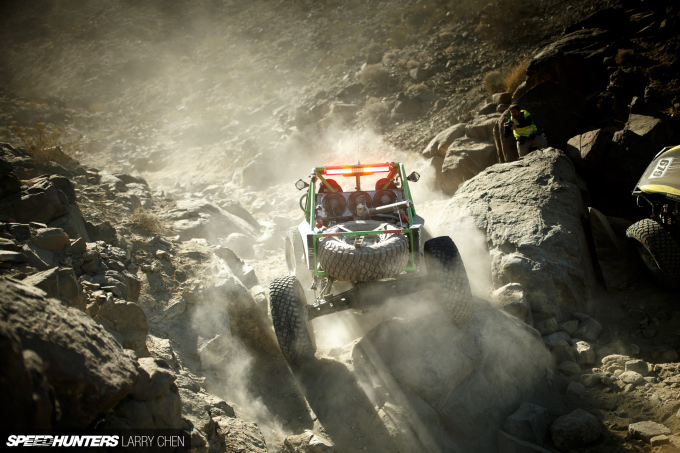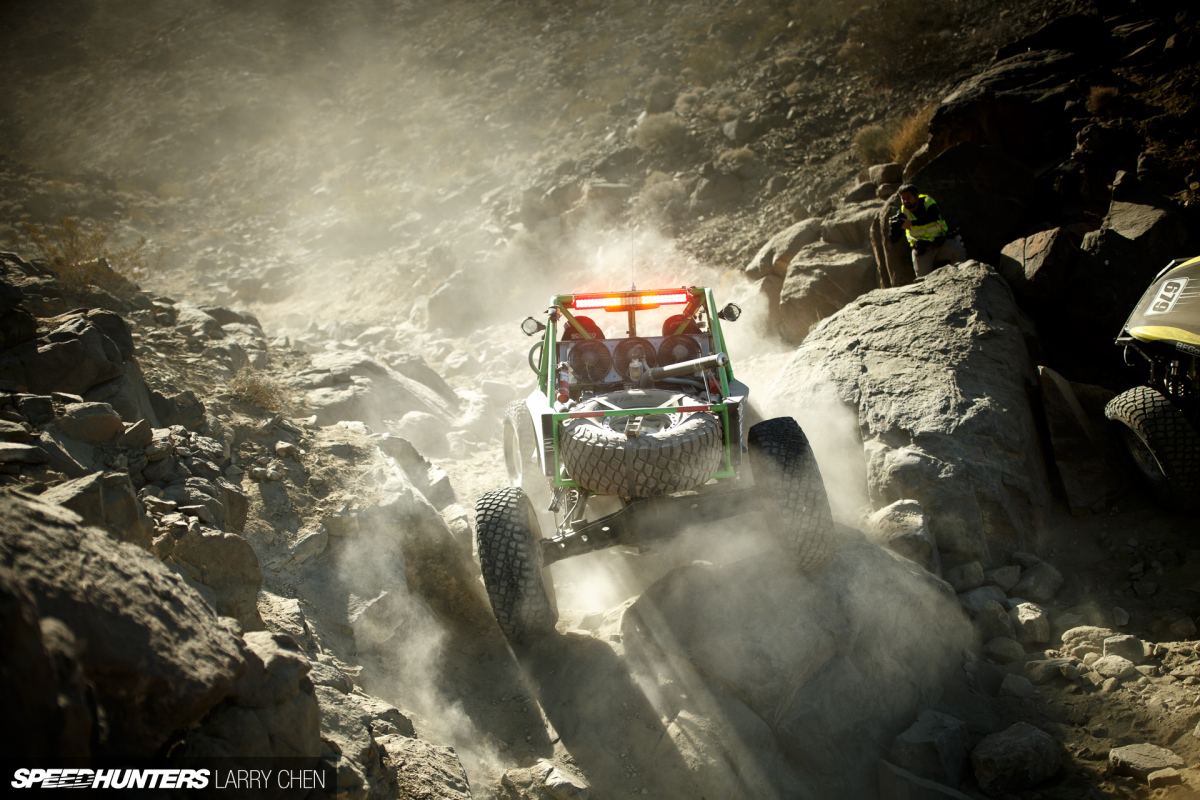 Last year he did three back-to-back races; first in the UTV, then in the Everyman Challenge, and of course the main event.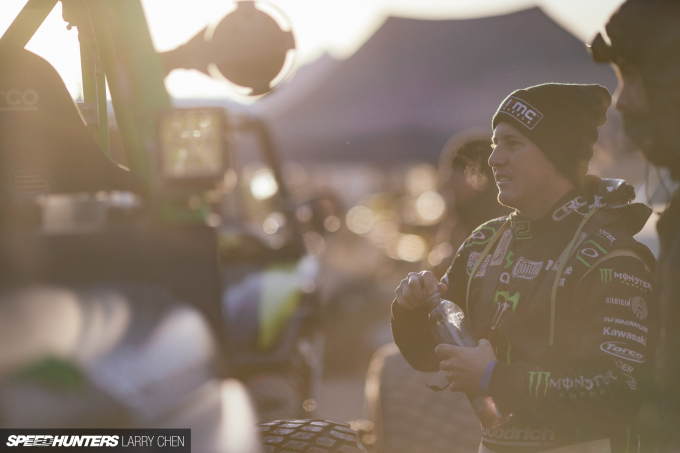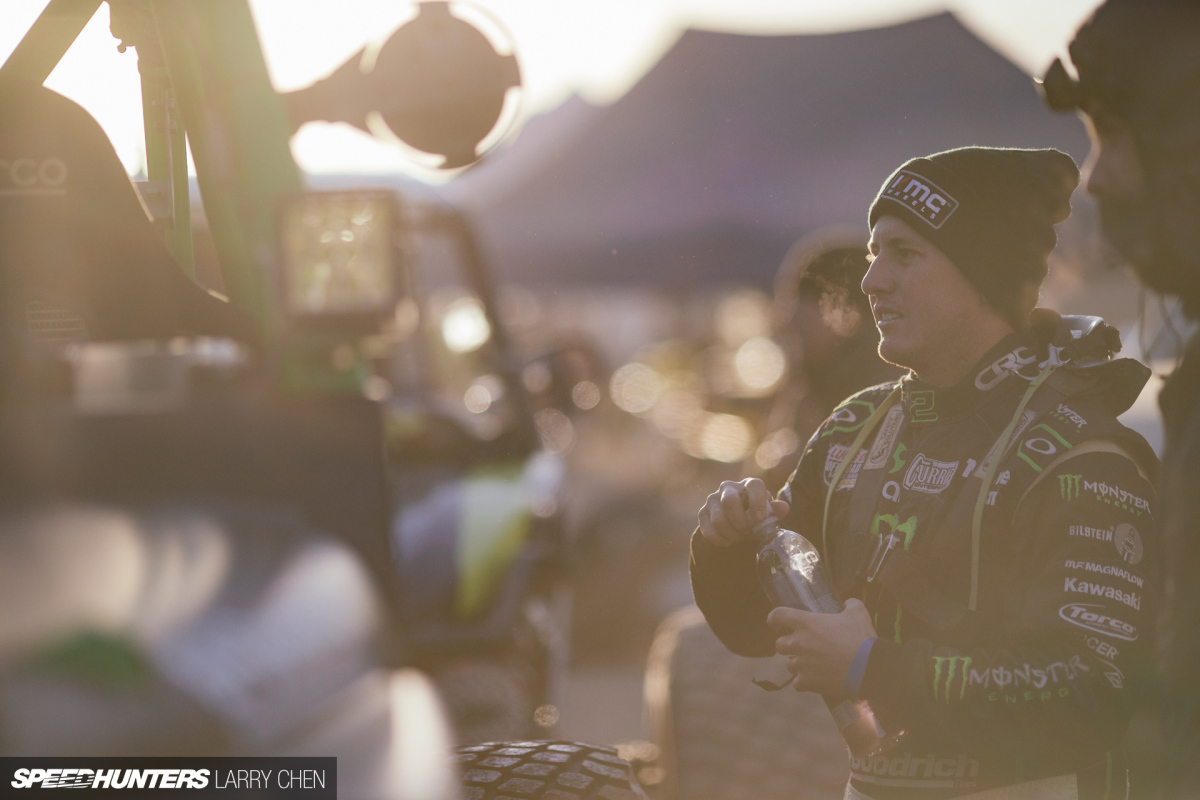 I will go into more detail in my next post about how he and the other Monster Energy drivers fared in the big race.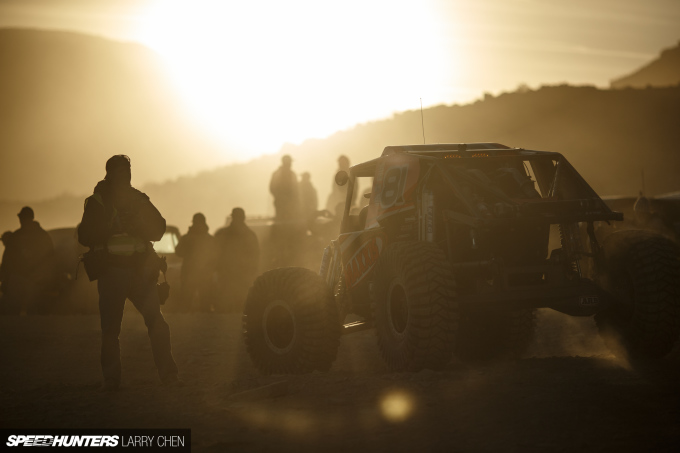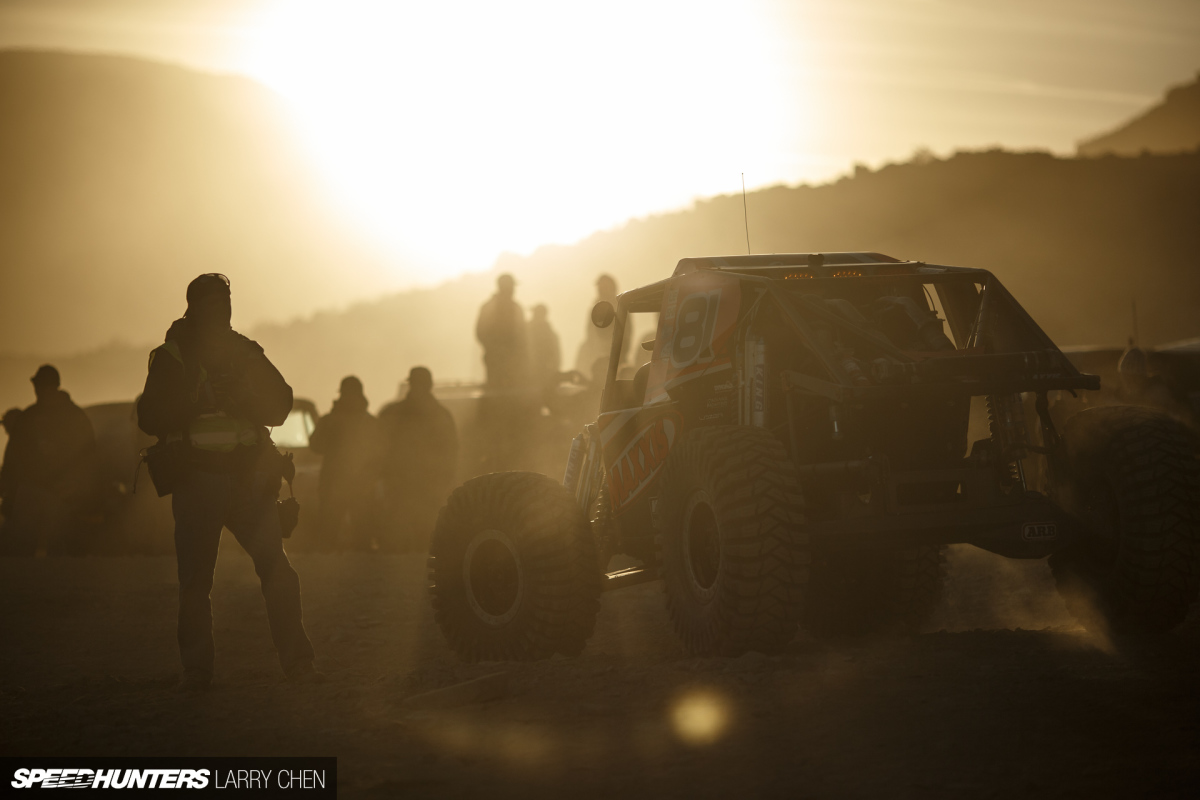 After qualifying, the sun was setting and the light was absolutely perfect. It's too bad the action was already over, but I snuck in a few shots of the drivers heading back into the main pits.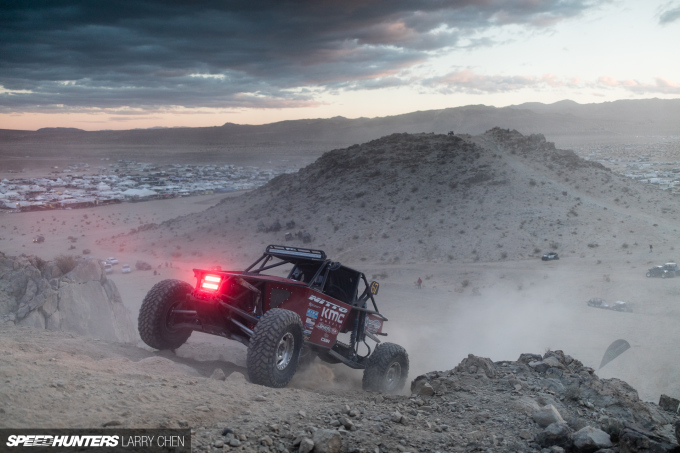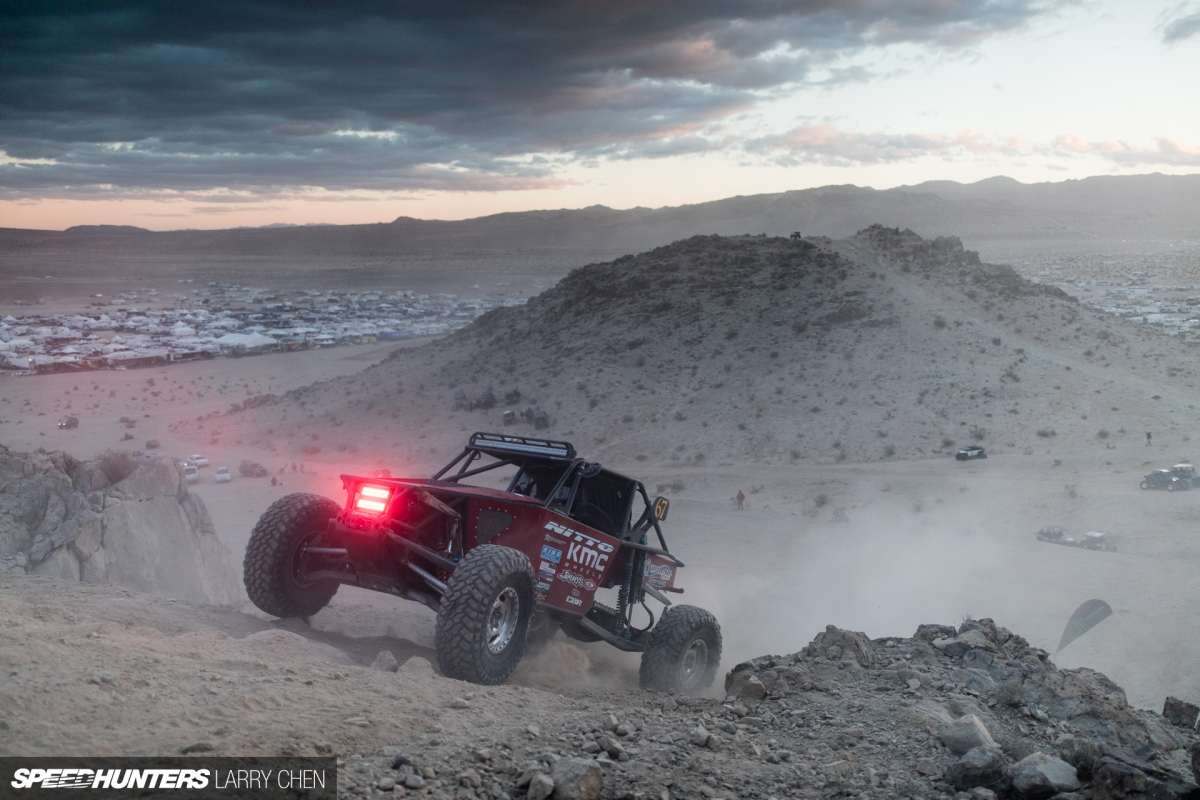 What's interesting about this race is that anyone can drive on the race course when it's not active, which means the teams can pretty much pre-run the course anytime they want.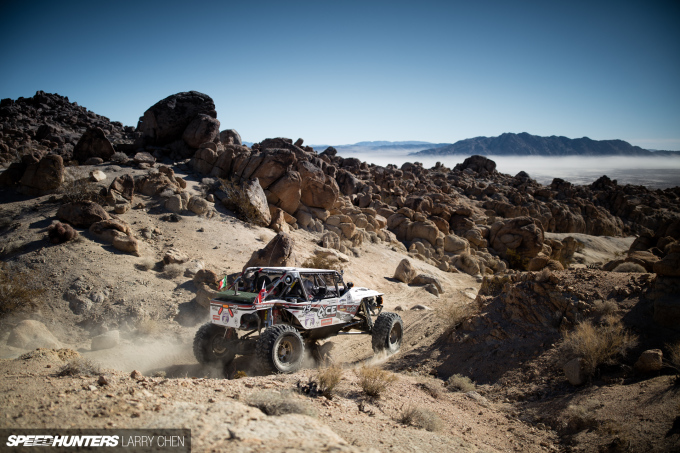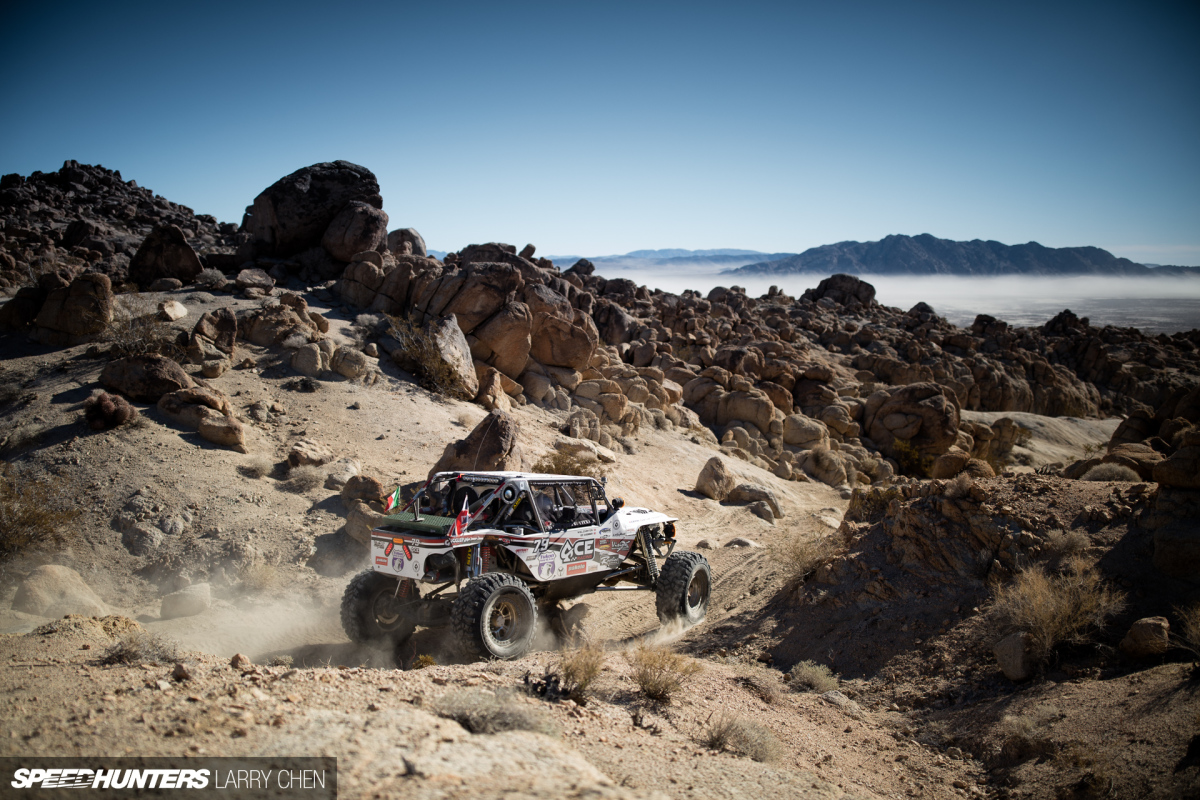 Some of these areas don't even have names, but I am definitely glad that I found them.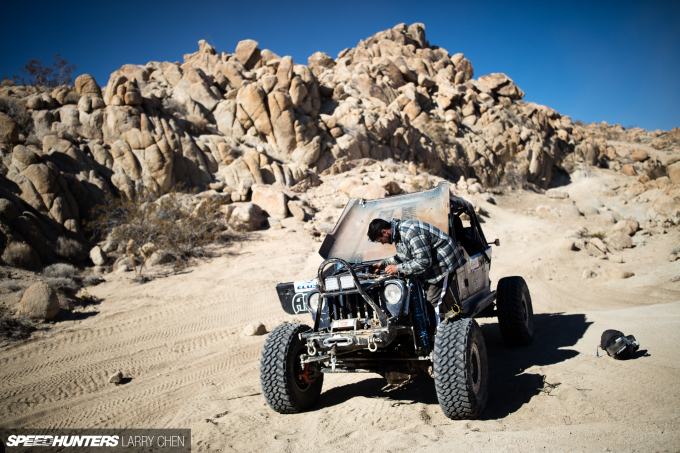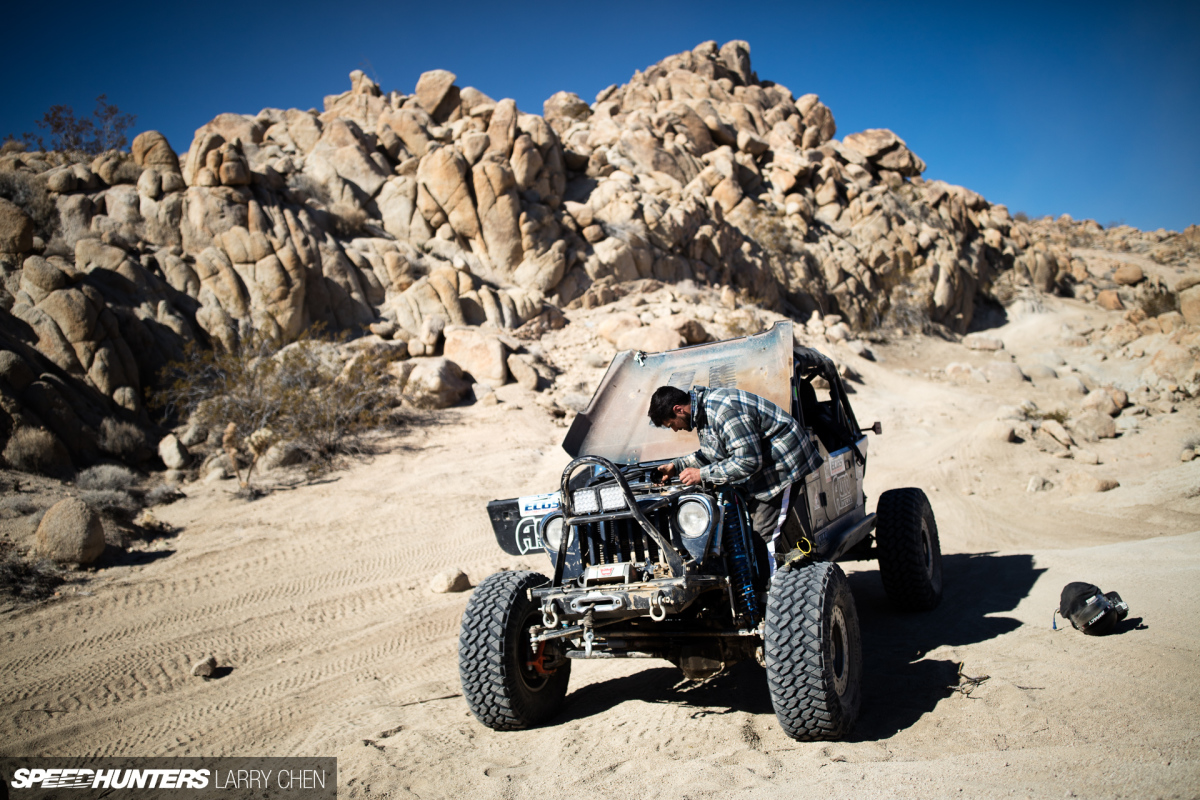 Anywhere is a good place for repairs, as long as it's not directly on the track.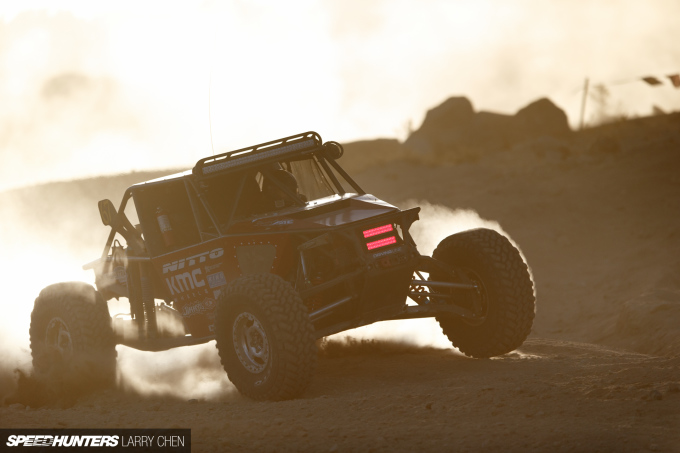 With two red LED light bars on the front of his rig, I can always spot Loren Healy from a mile away.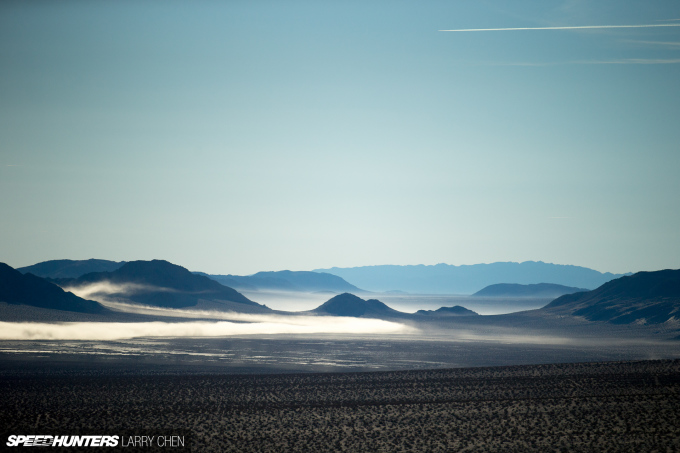 This was a shot looking back at Hammertown and the dry lakebed. It really is crazy how much dust the racers kick up from the start.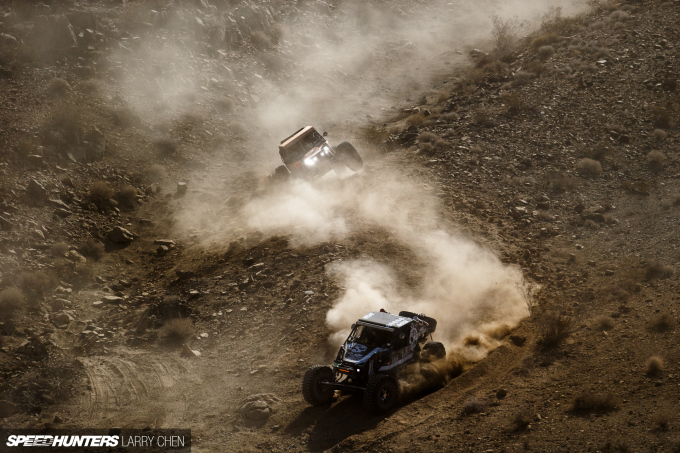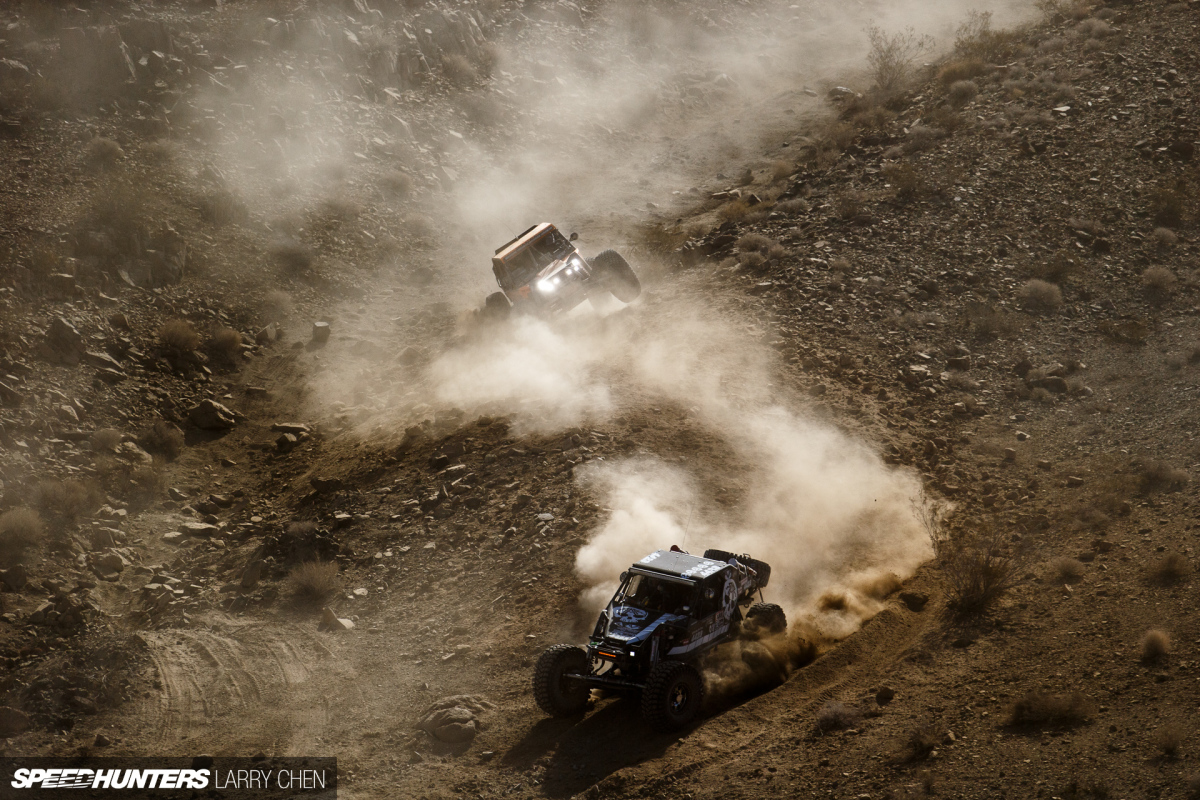 These areas were pretty much not accessible to anyone on the ground due to the fact that part of the race course actually runs through a United States Marine Corps base.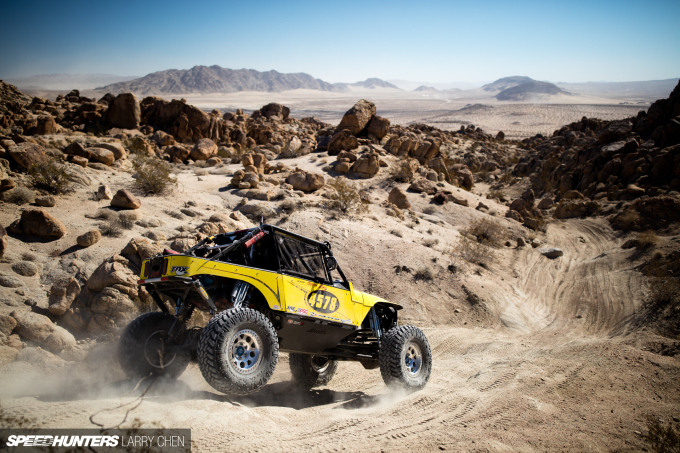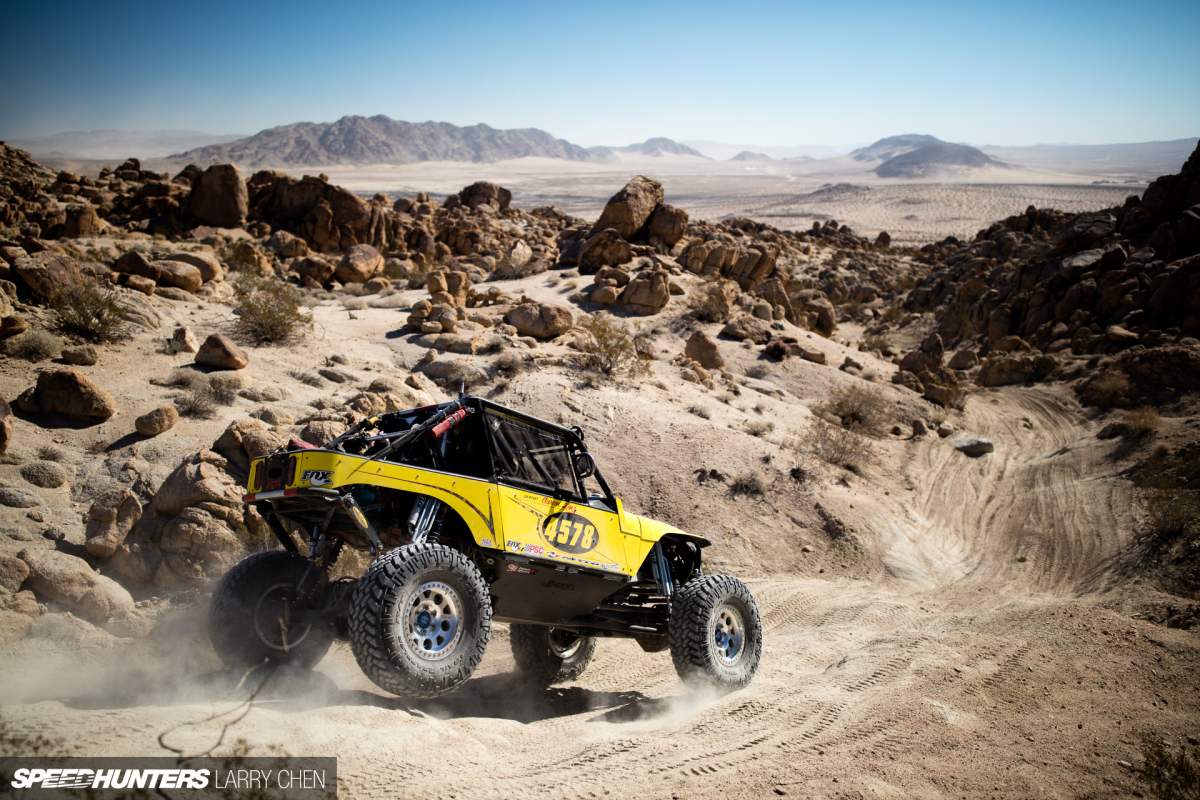 For obstacles like this one, I was able to actually run and catch the teams one more time before they left the area. Slow and steady is fast. Saving the race car is always key.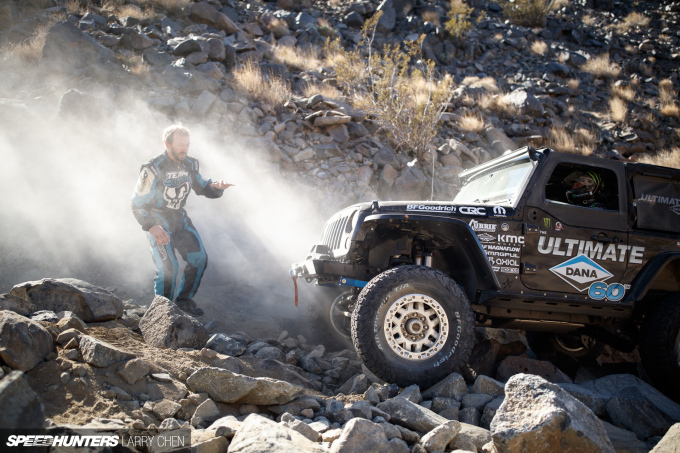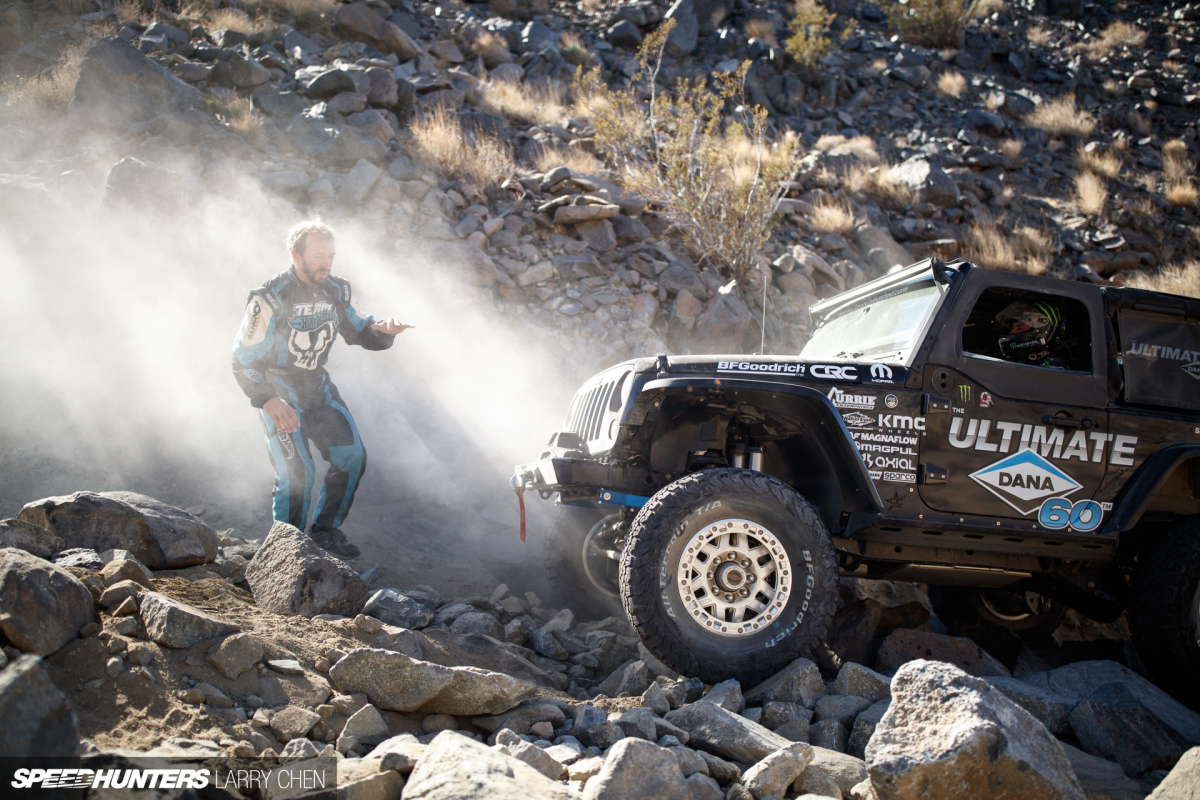 This is a fun shot because Casey Currie actually drove in the Everyman Challenge race before the main race, but in a Jeep with three passengers. When he needed assistance, they all popped out and helped.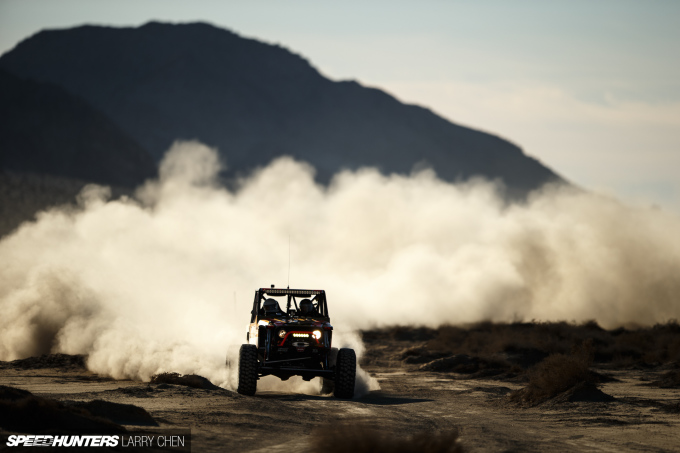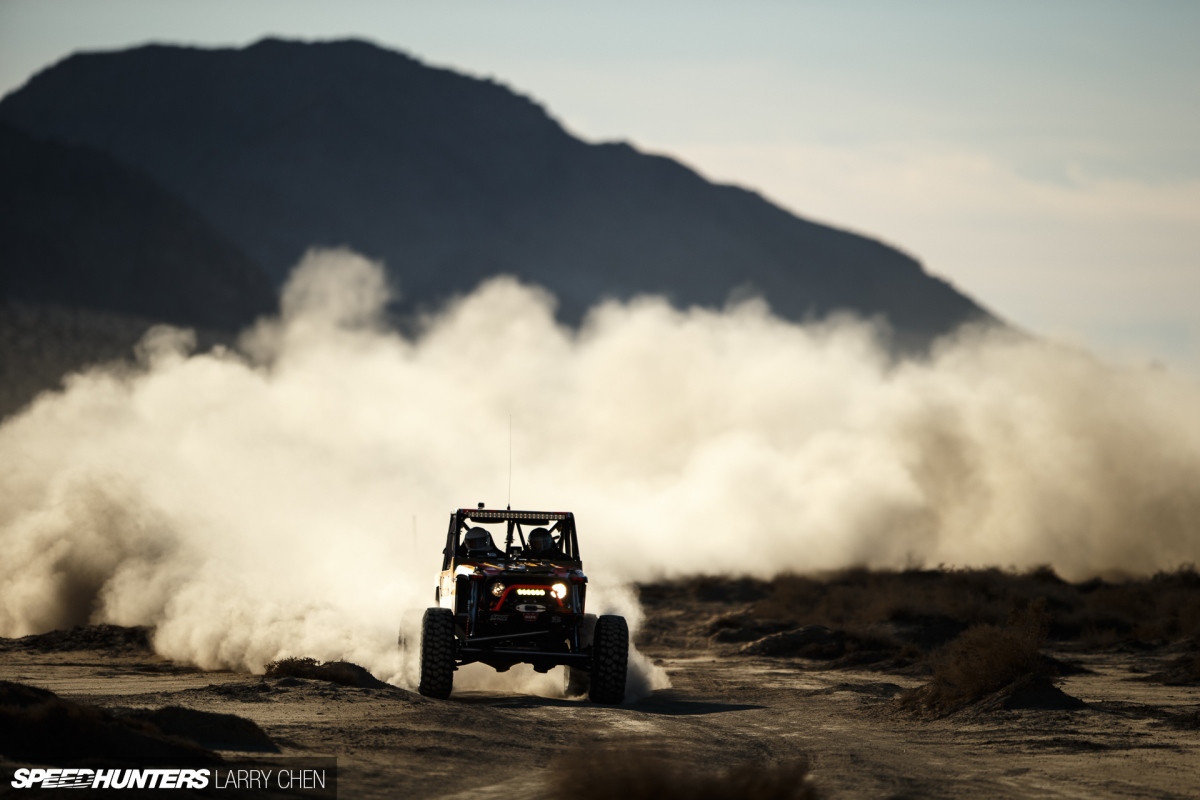 The start of a long day. The only time I could get a clean shot on the dry lakebed was by shooting the lead car. Everyone after that is driving through an epic dust cloud.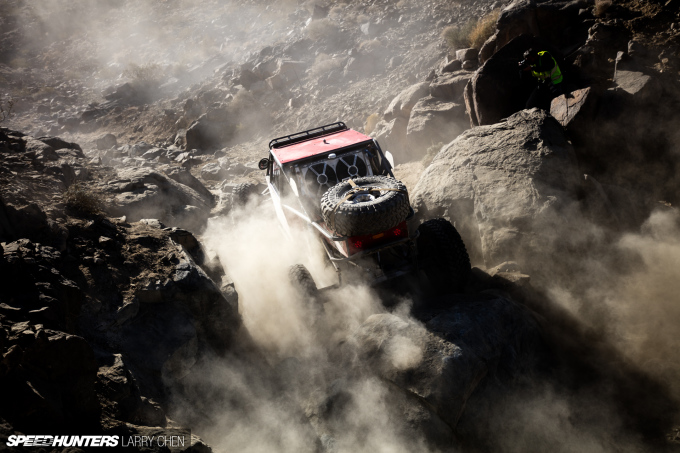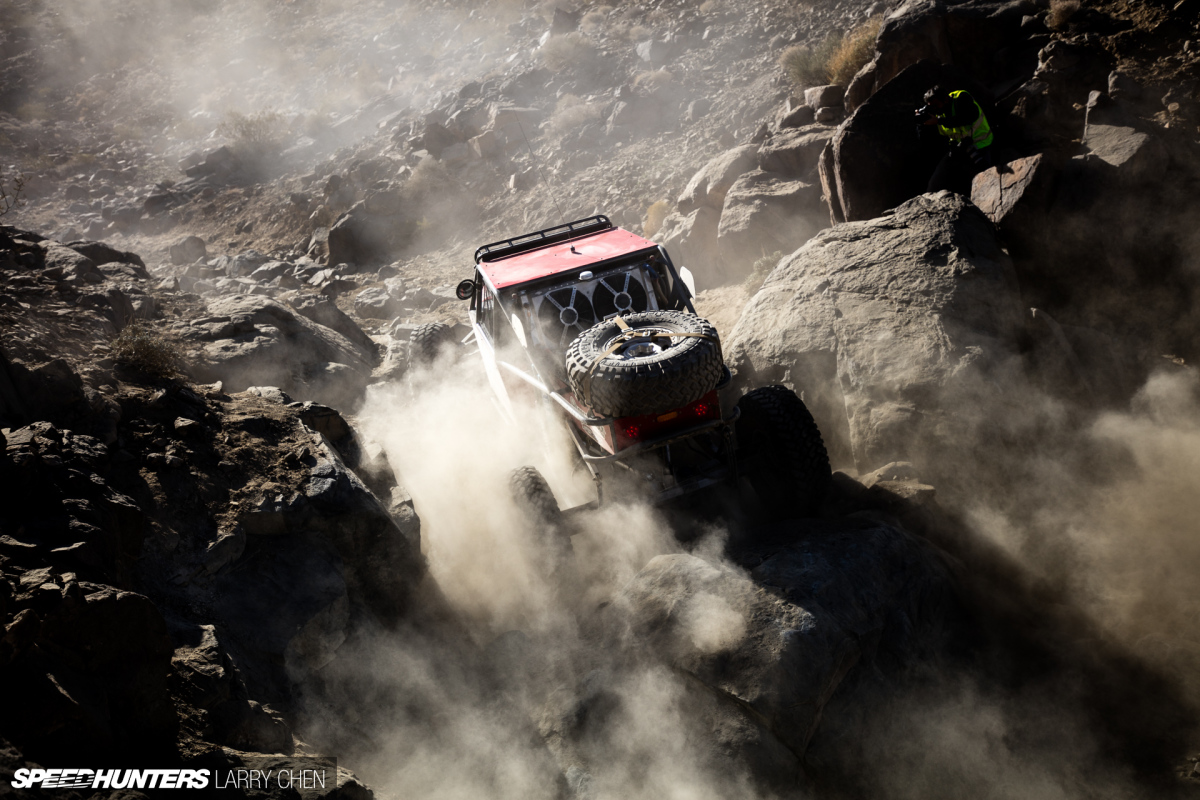 This trail is called 'Claw Hammer' and it's pretty much the biggest obstacle of the entire course.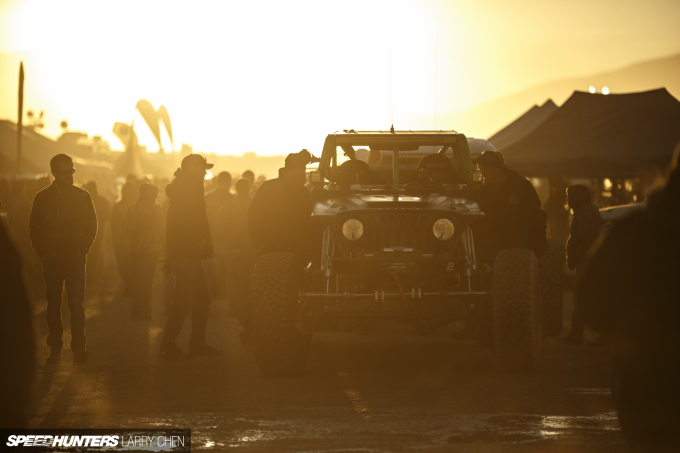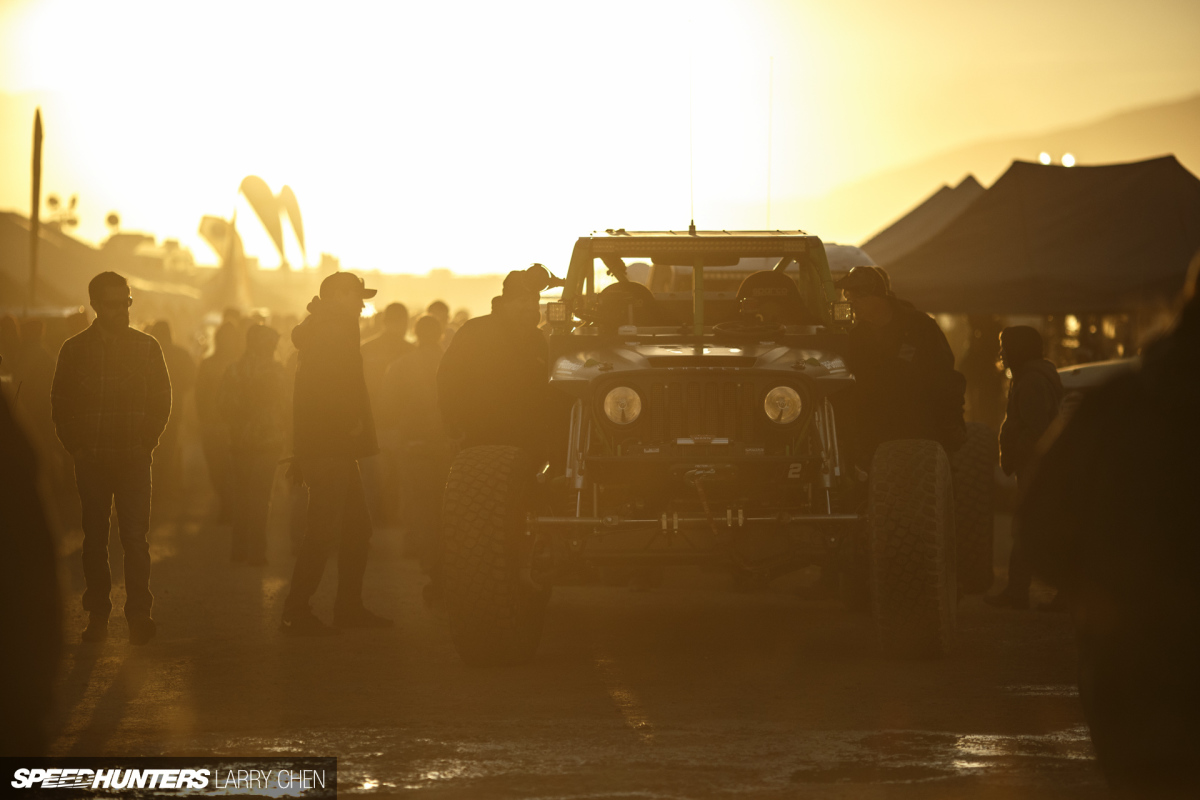 The teams have quite an early call-time on race day as the cars are required to line up at 6:00am.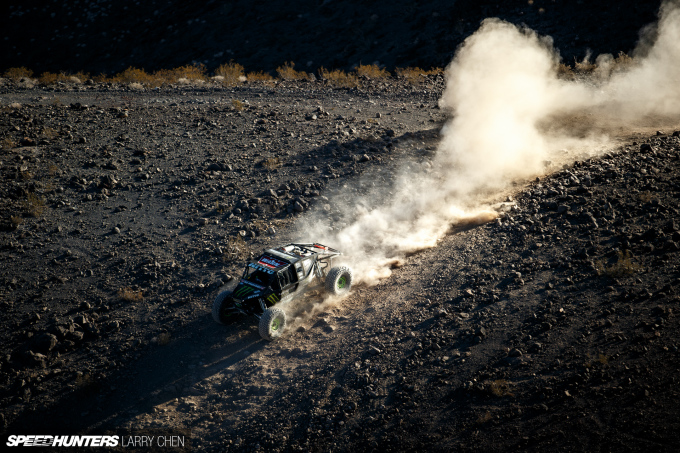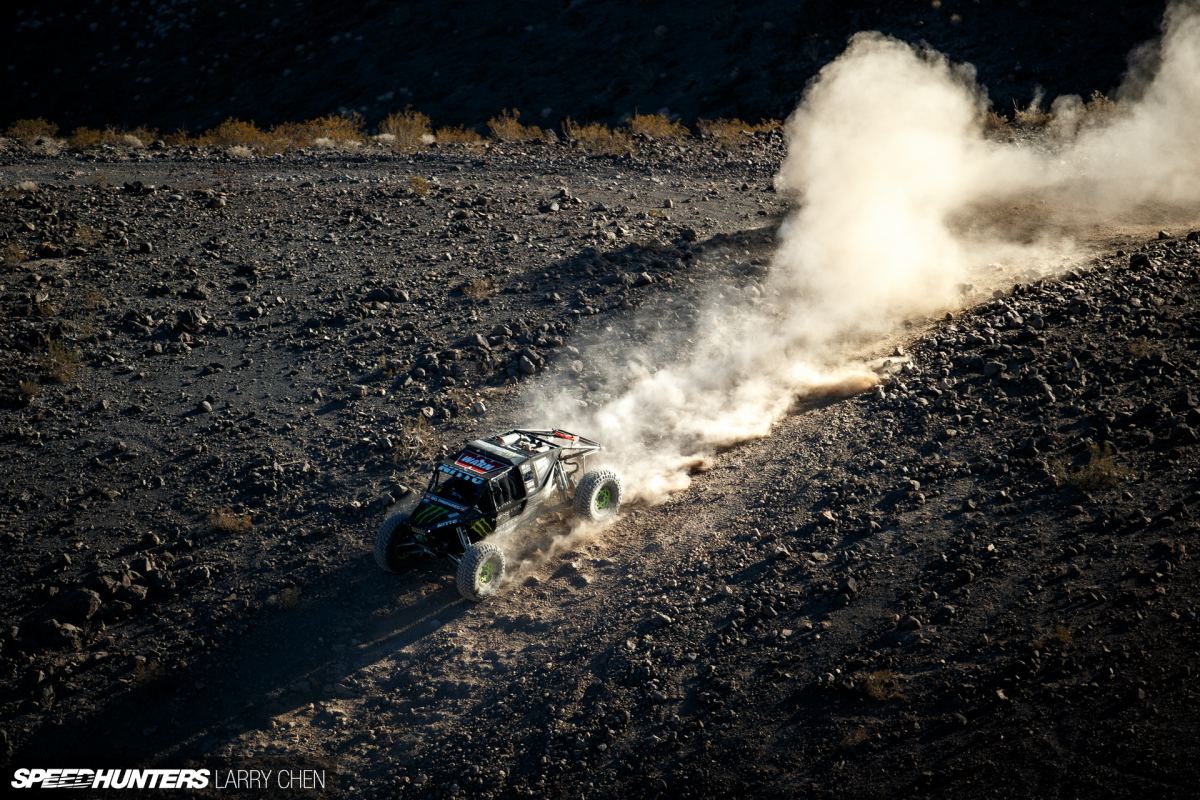 I had the pleasure of following the Campbell family again this year too.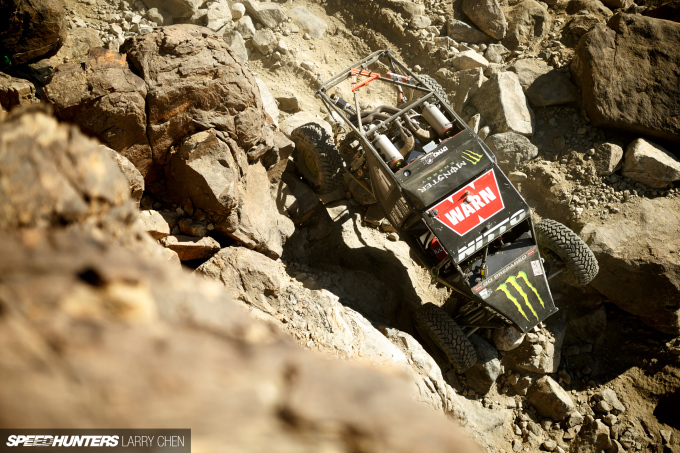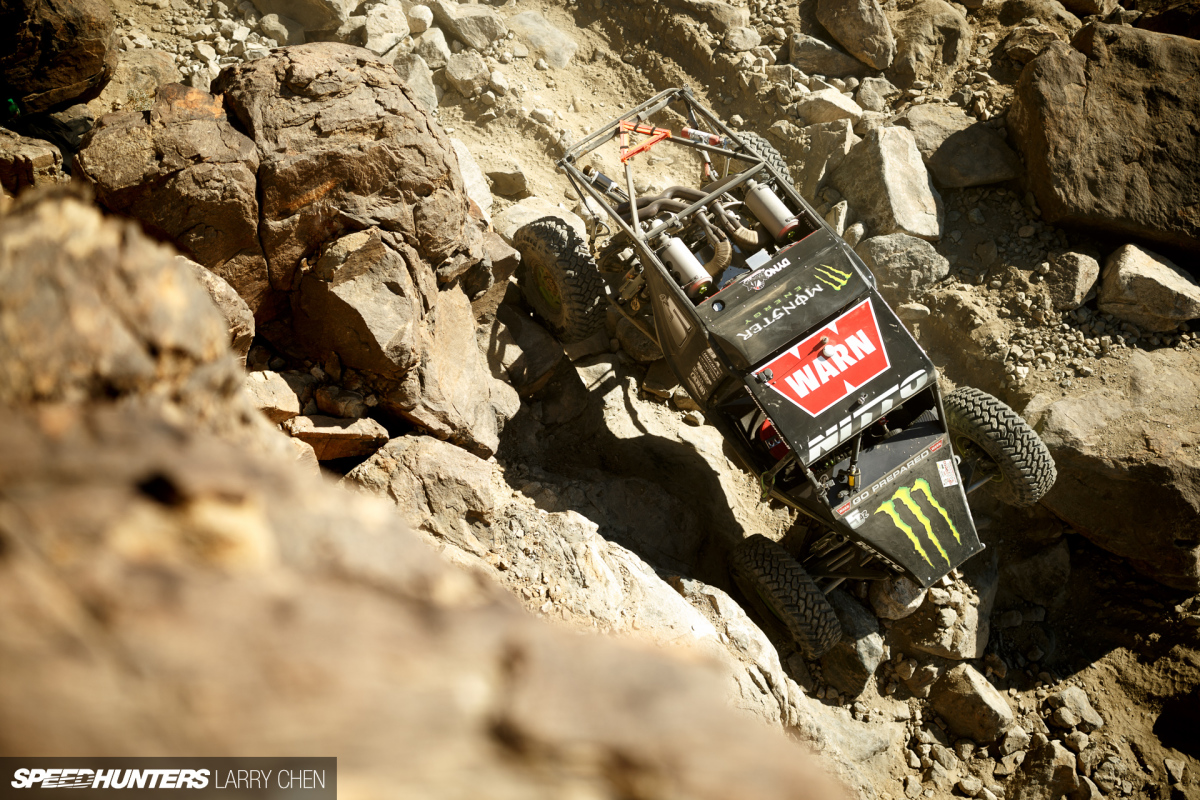 Shannon, the father, has two KOH wins under his belt and was using an all-new rig this year.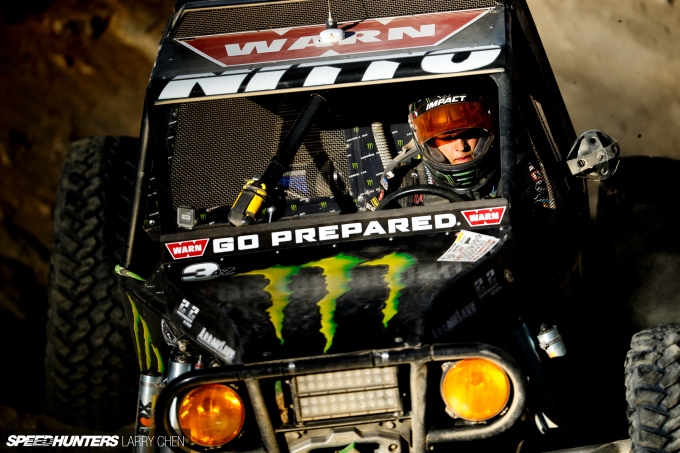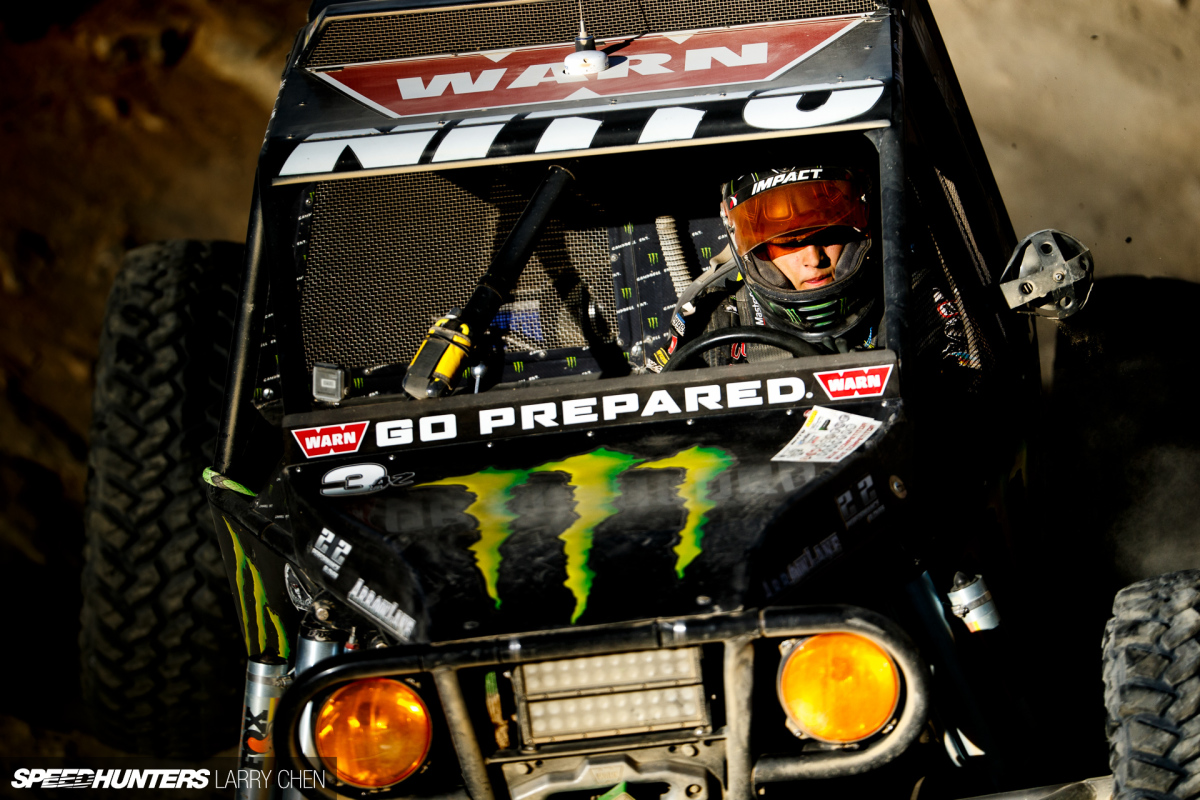 His son, Wayland, competed without a co-driver for the first time and was driving his father's previous race rig.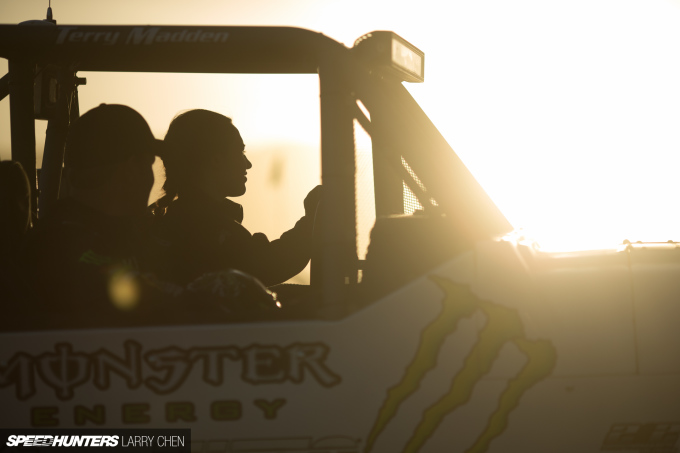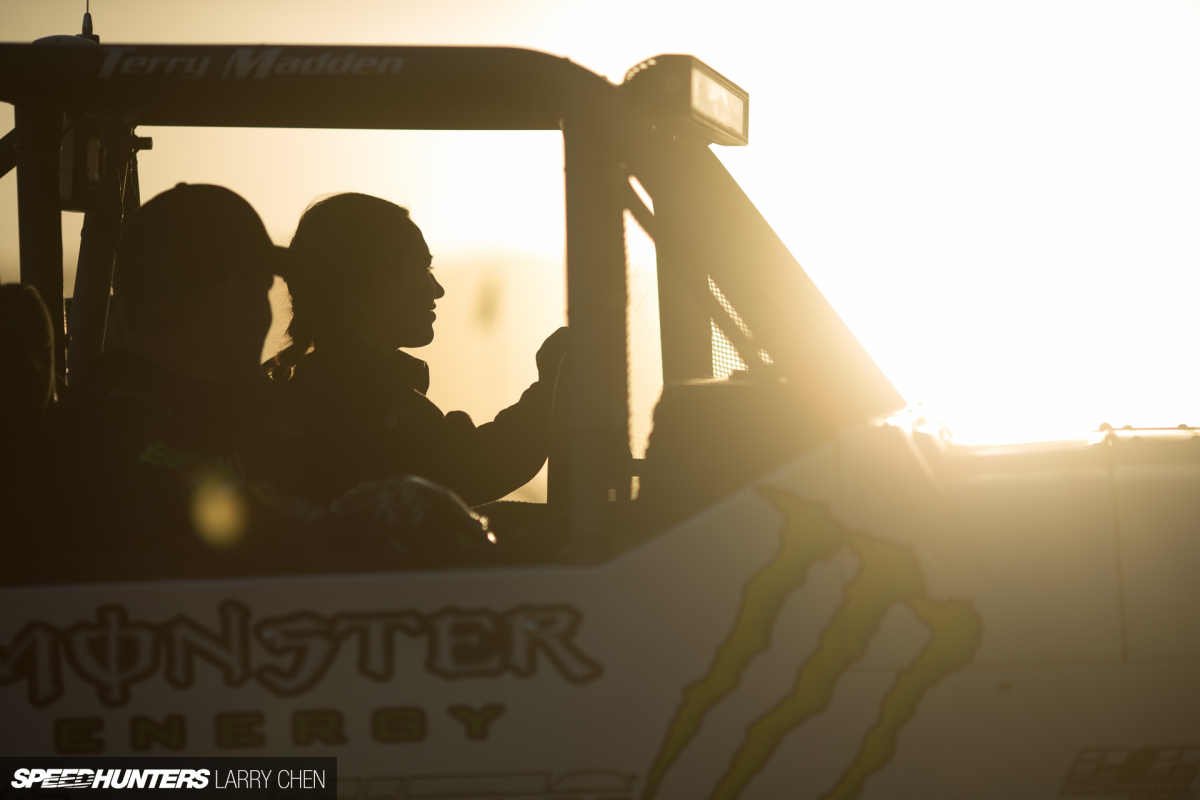 Shannon's daughter, Bailey, also competed this year, becoming the first woman to ever finish the race. More on that in my next post.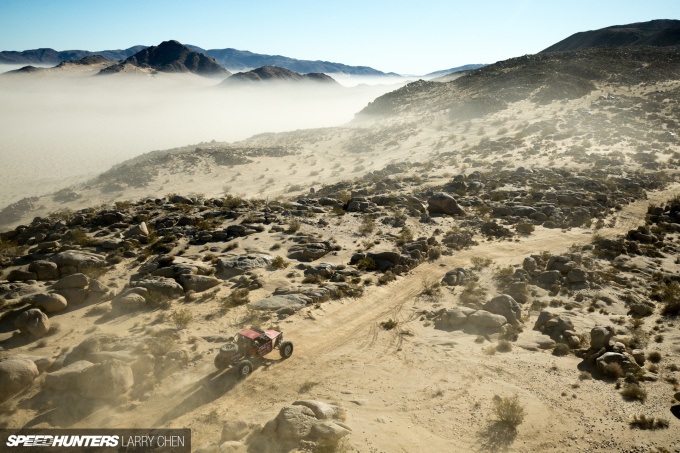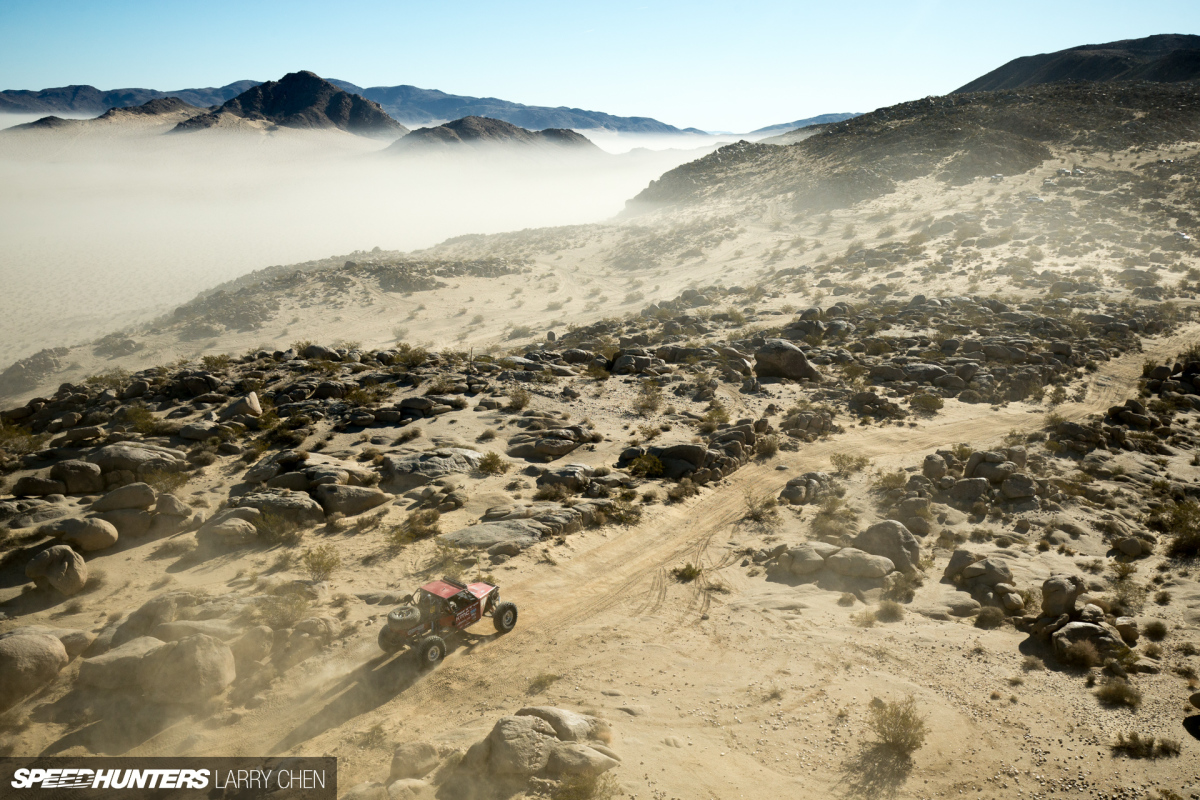 By this time all the racers had left the line and the entire valley below was filled with dust. It almost looks like a low layer of fog.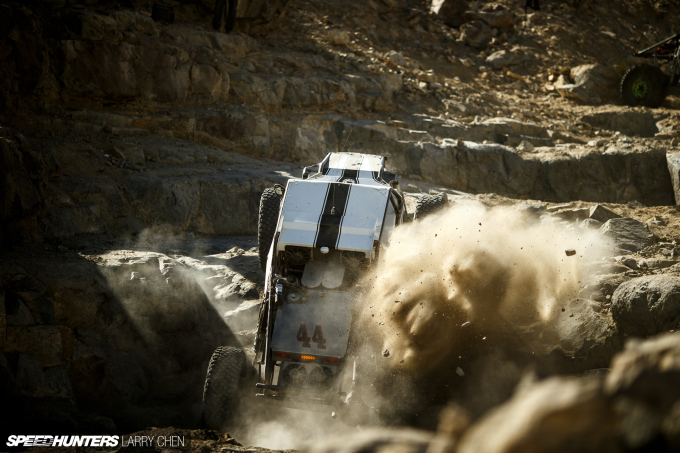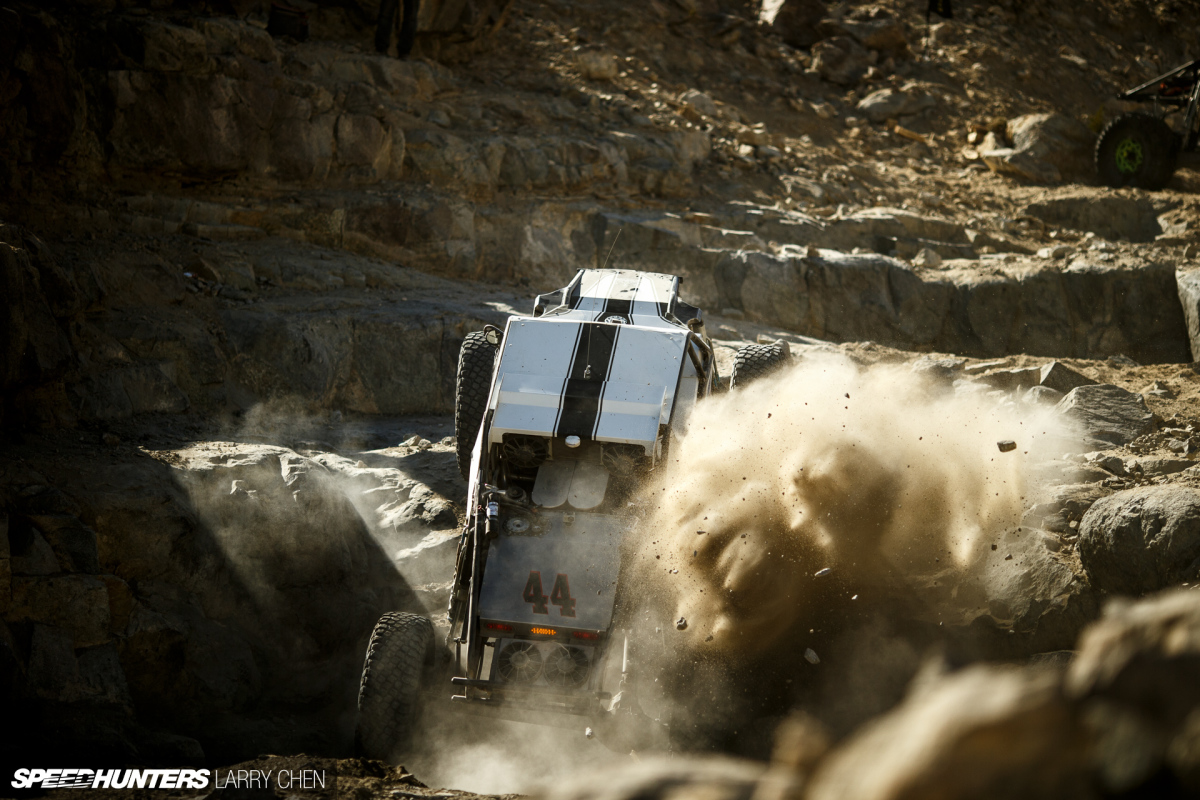 The 'Backdoor' obstacle is one of the hardest on the course, even though competitors only have to tackle it once during the race. While the majority of teams use their winch, a few simply put pedal to the metal and hope for the best.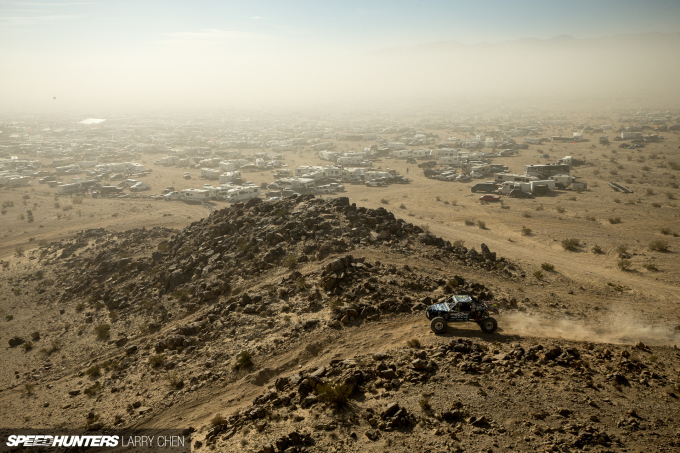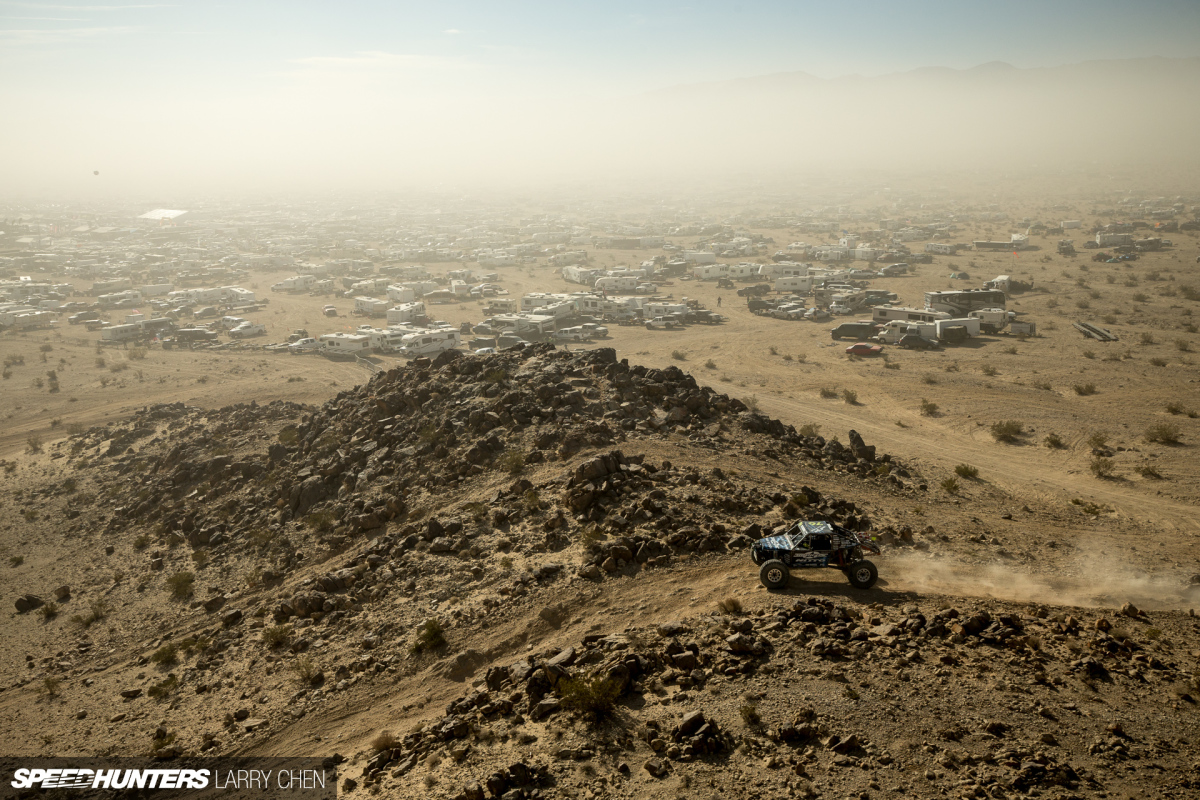 Right before the helicopter dropped me off to follow the second lap, we caught Jason Scherer heading into town.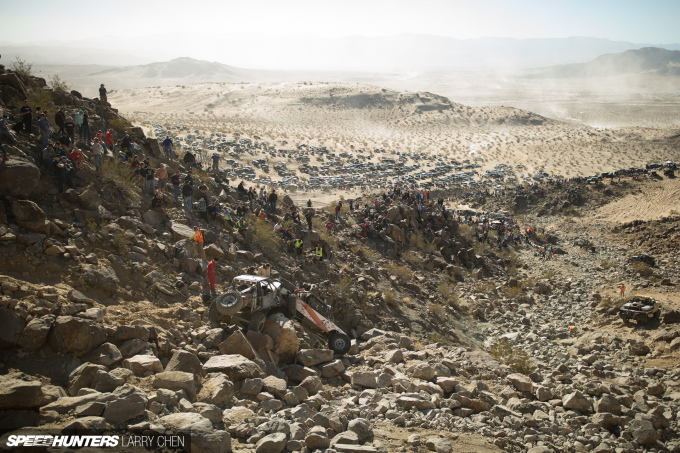 Last year there was a 50-car pile-up on this trail known as 'Jackhammer'.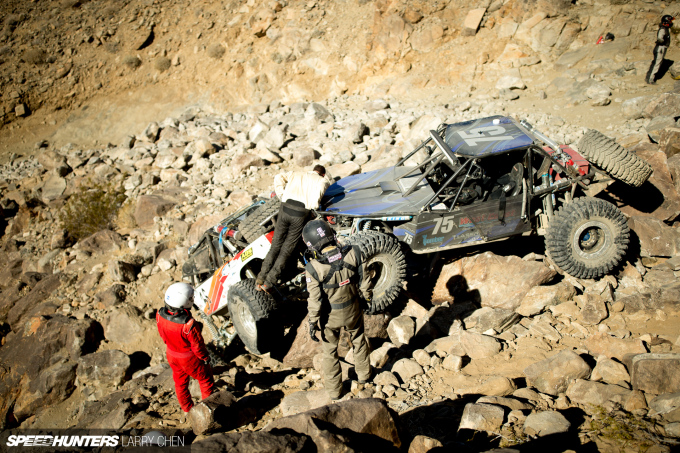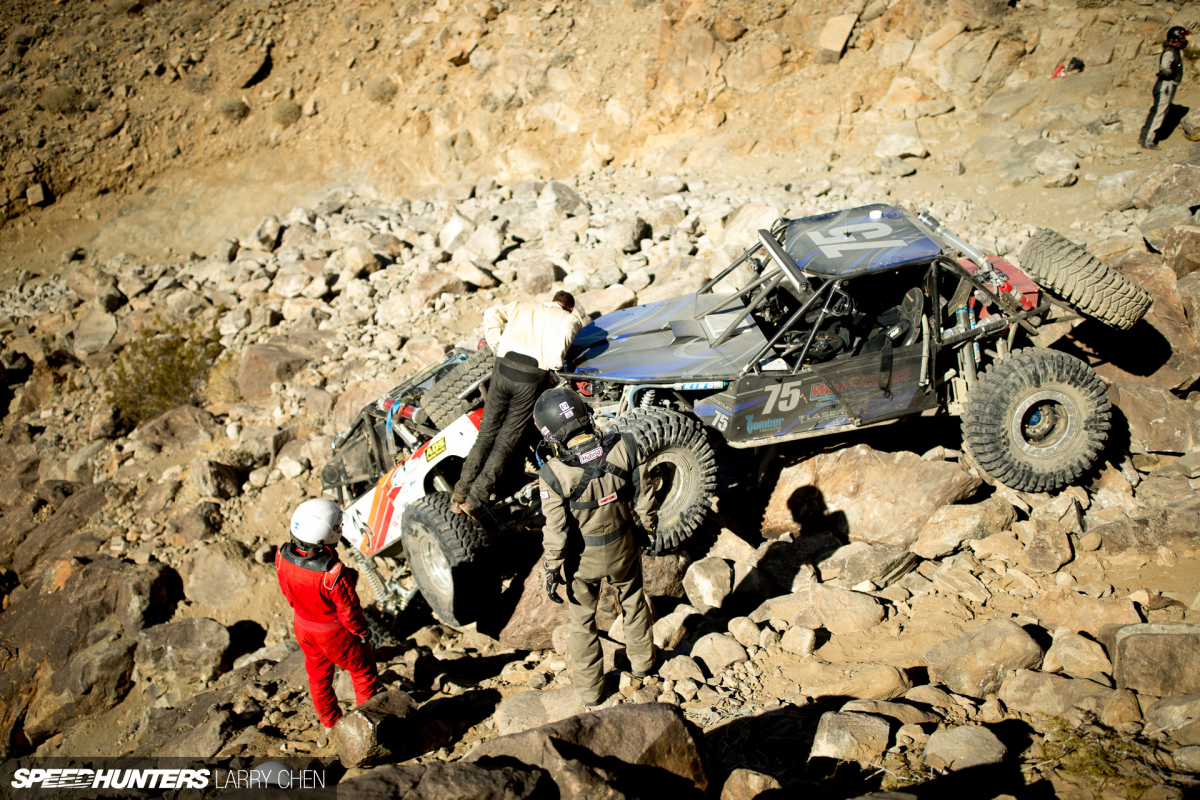 This year they decided to run it going downhill, which made it easier. But no one could have foreseen racers getting stuck… to each other.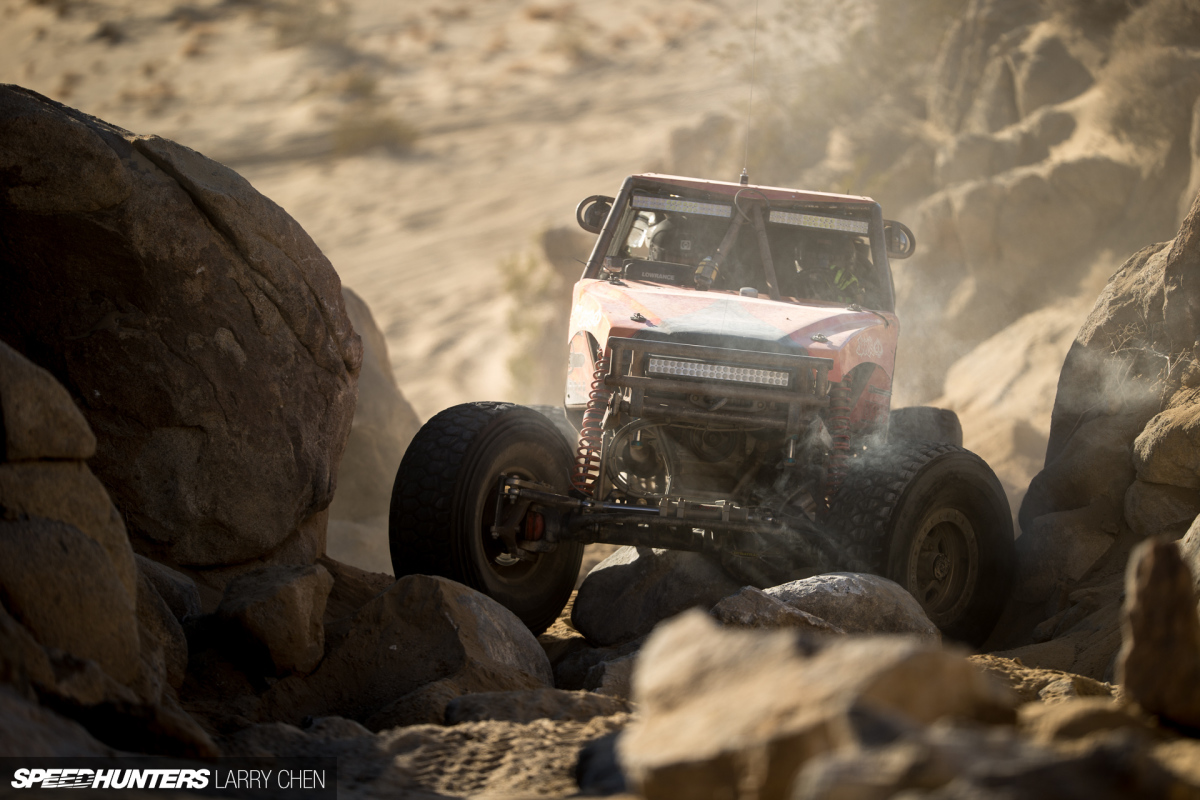 While it's physically and mentally demanding to drive one of these race rigs, it's just as bad – if not worse – for the co-drivers.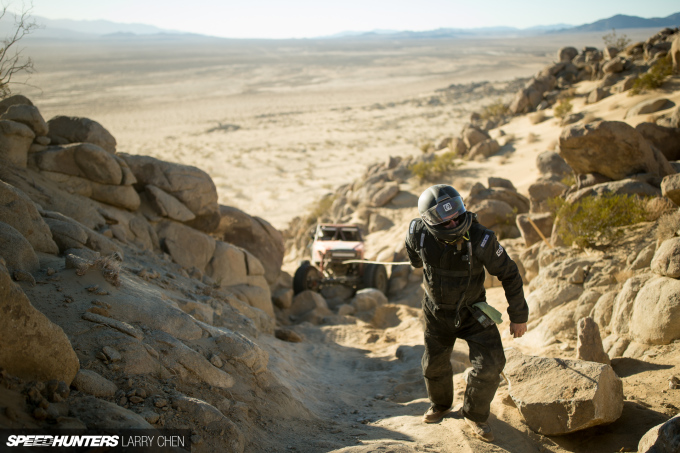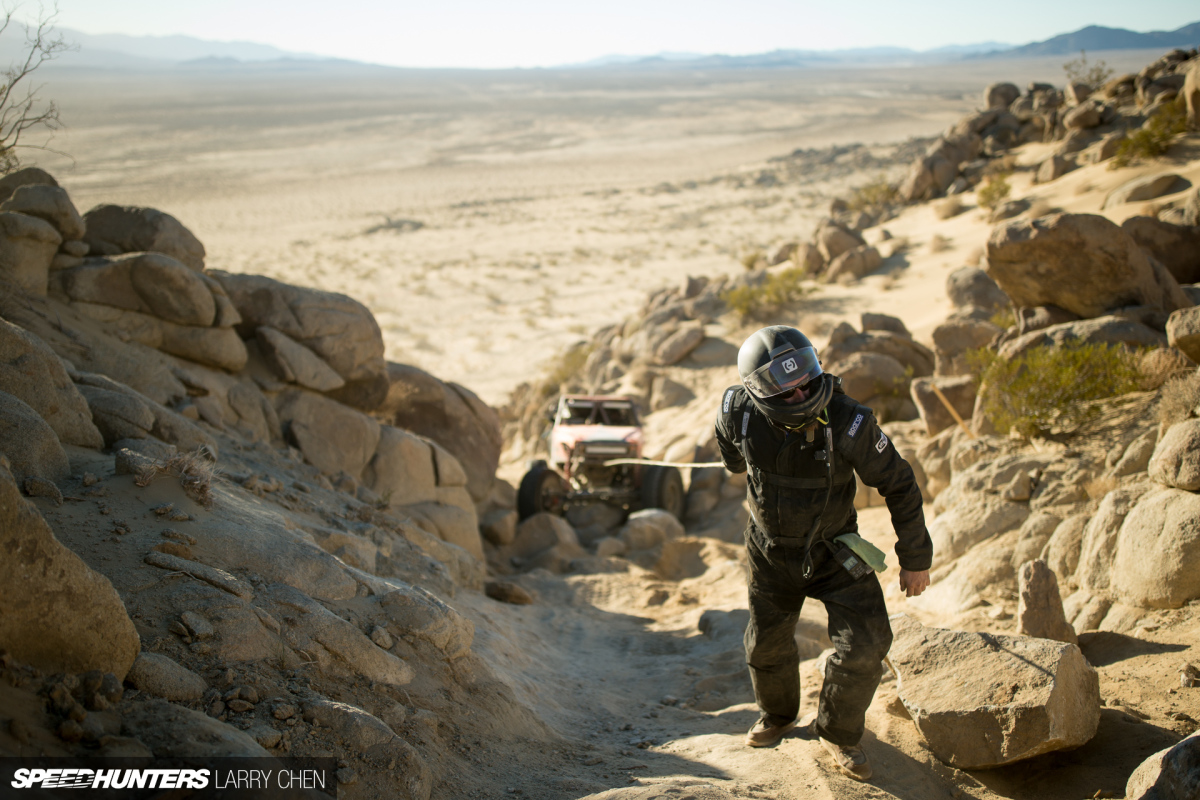 It often seems like they spend more time outside of their cars than in them.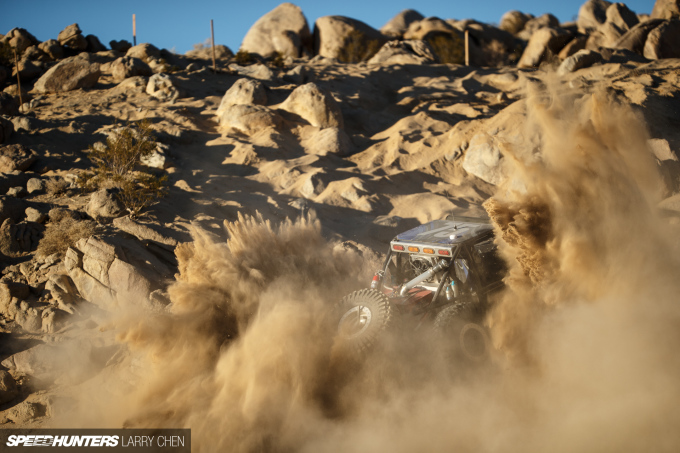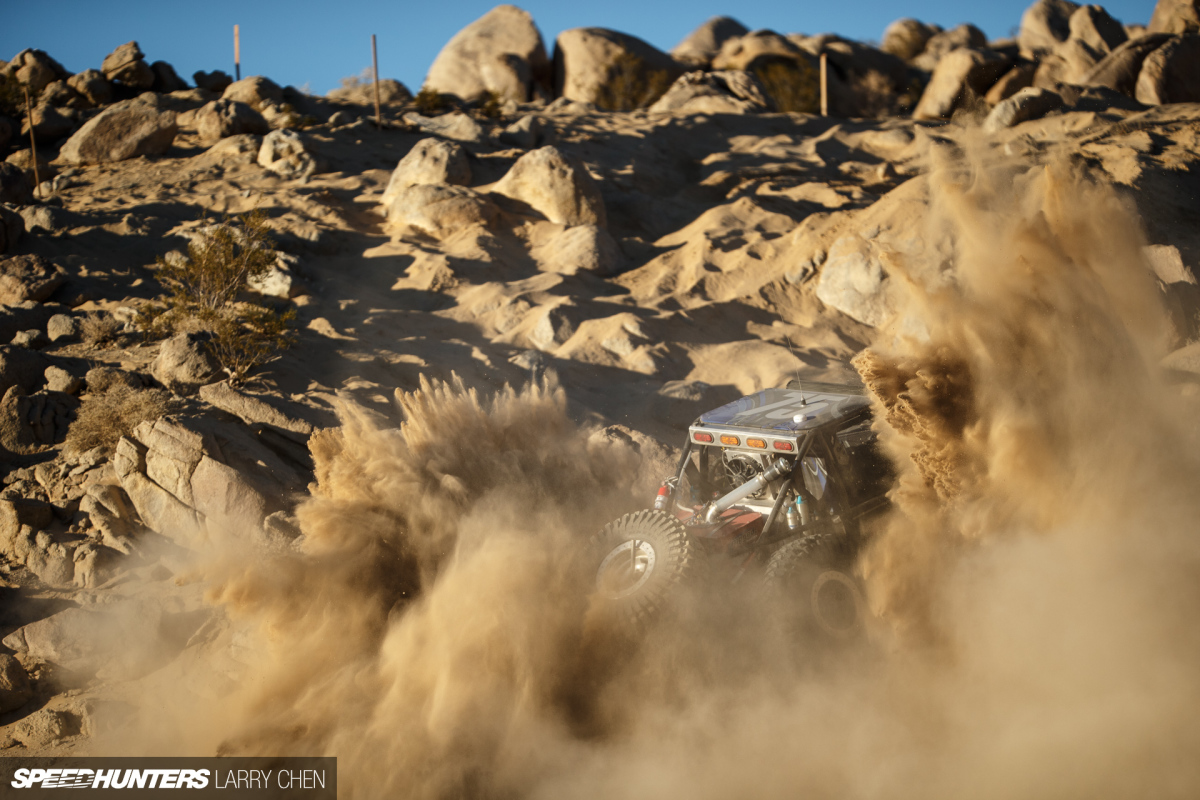 The terrain in Johnson Valley varies so much; one minute you are climbing the gnarliest rocks ever, and the next you are stuck in a sand pit.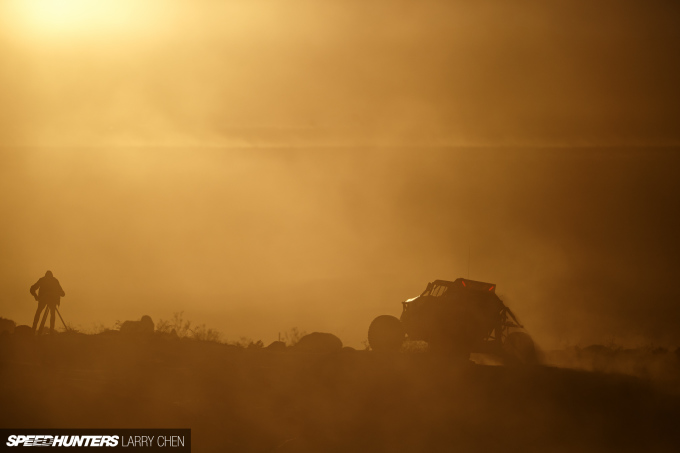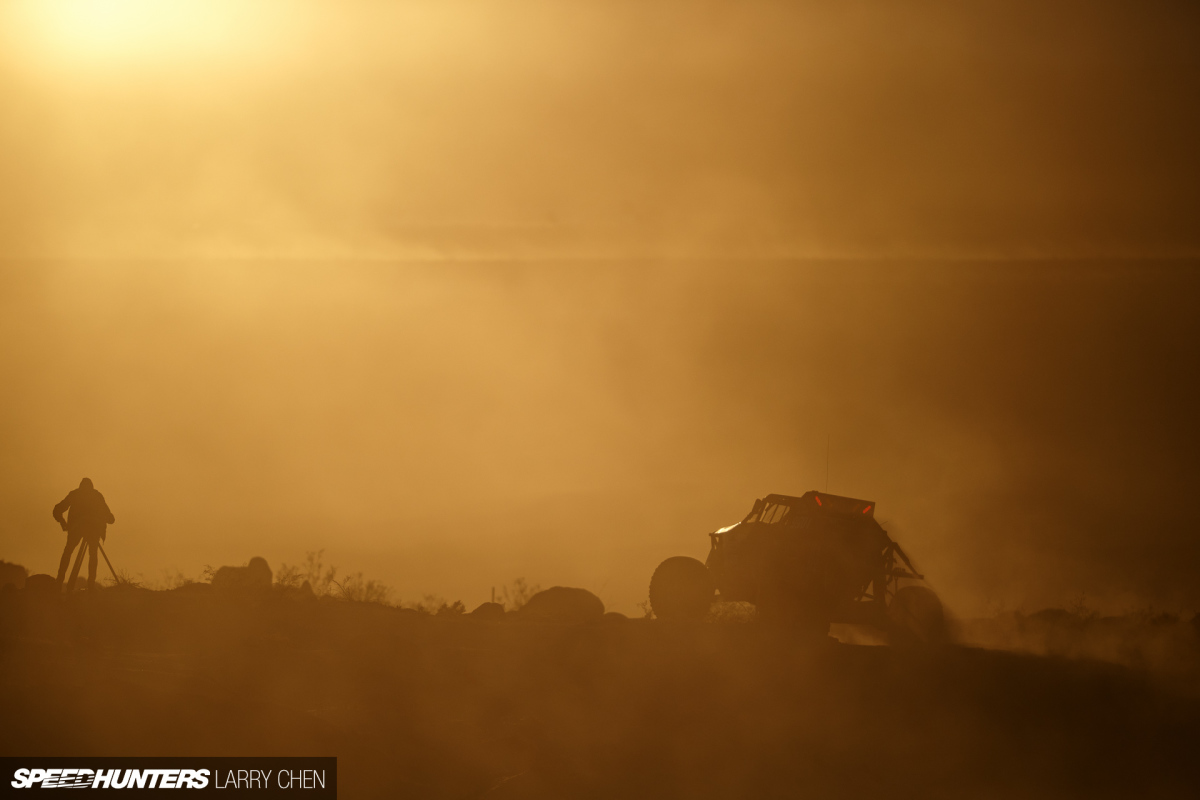 I am so lucky to be able to follow this kind of racing. People come from all over the world just to spectate or compete in King Of The Hammers.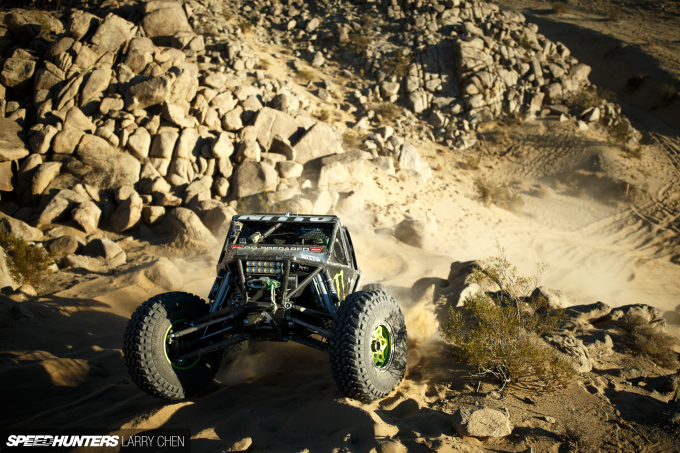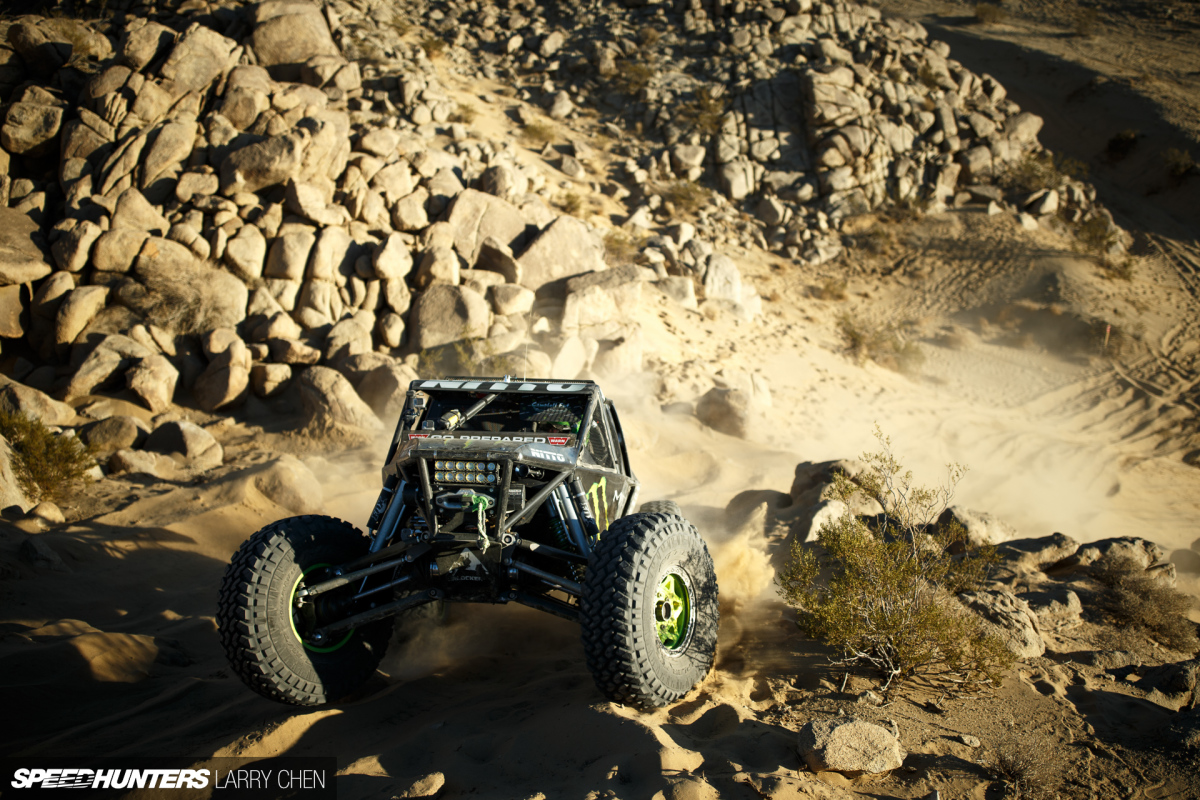 Seeing that Hammertown was bursting at the seams this year, I can't imagine the race getting any bigger than it already is, but I'd love for more people to be able to experience it first-hand.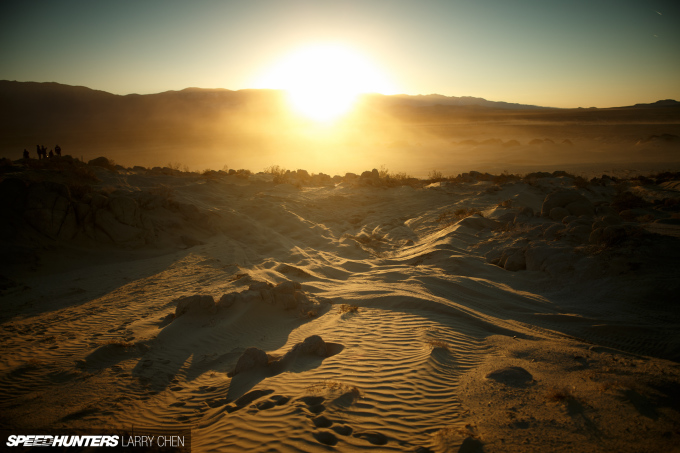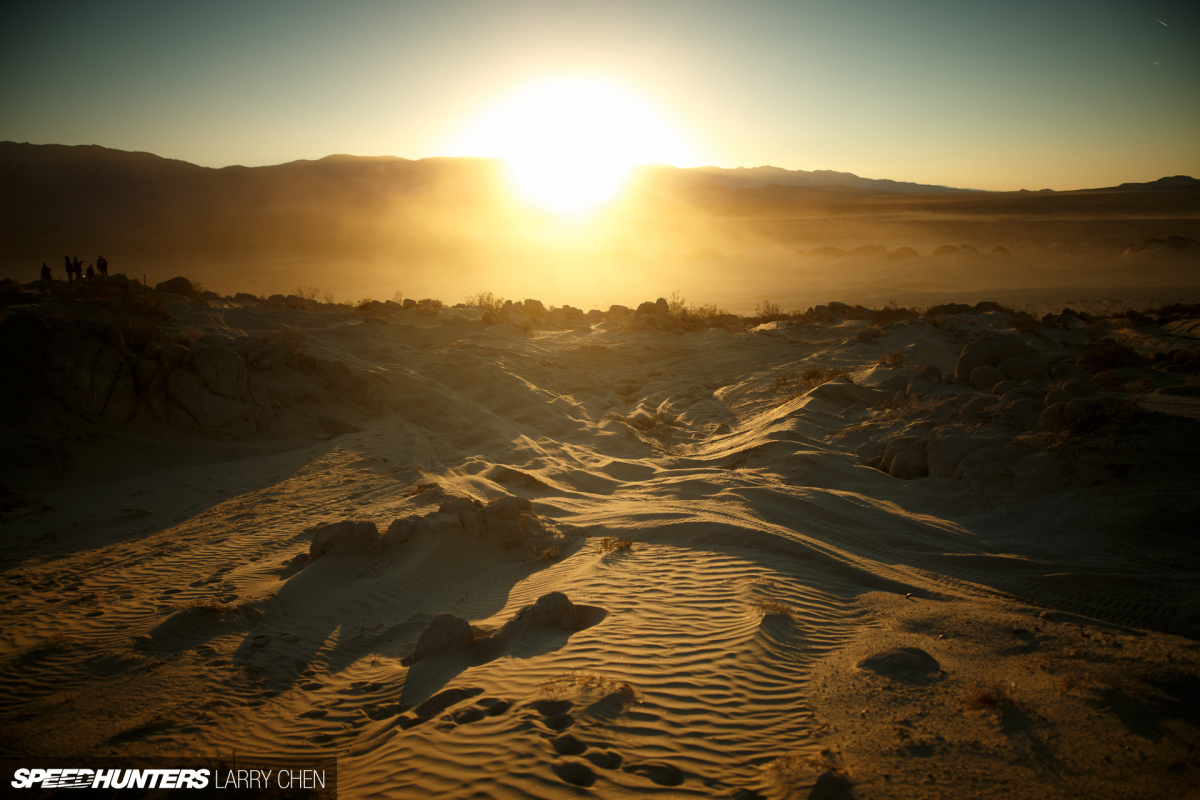 So next February, consider taking a trip to Southern California to check out some of the best off-road racing there is.
Larry Chen
Instagram: larry_chen_foto
larry@speedhunters.com
Cutting Room Floor