When it comes to classic American cars, few are as iconic or ubiquitous as the 1955-1957 Chevy.
In the six decades since these cars were introduced they've been modified and built in every way, from high-riding gassers to slammed street rods and everything in between. The Tri-Five Chevy also makes for a great customization base, particularly when done in a period correct way.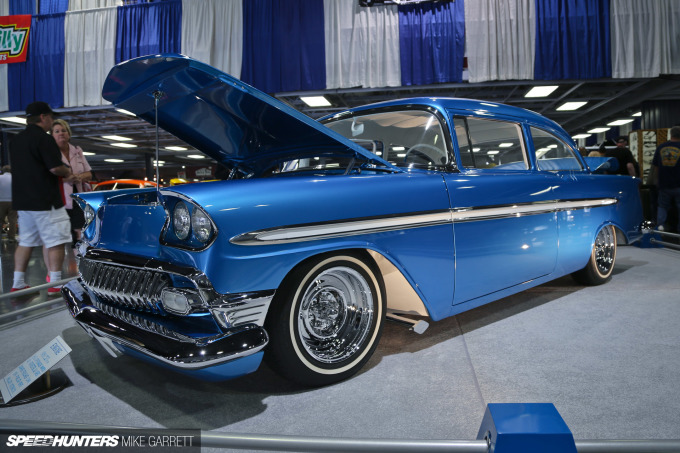 And when it comes to a period correct custom, it doesn't get much better than Miss Taboo – a '56 Chevy owned by C.J. Carlile of Aloha, Oregon. This was easily one of my favorite builds on display at last weekend's Sacramento Autorama.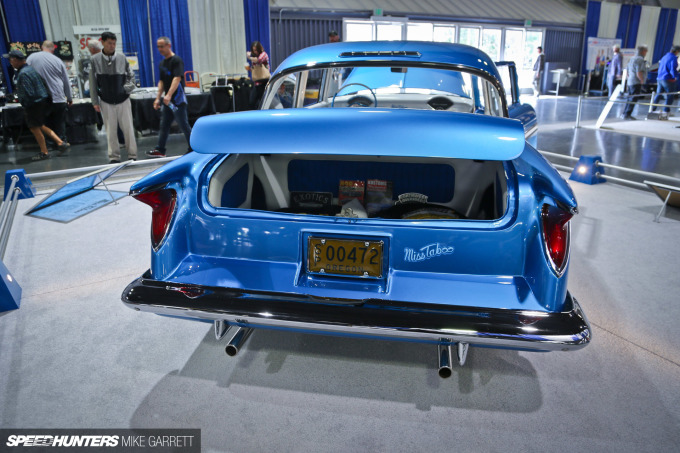 Miss Taboo is a car that was originally customized when it was still new. It then passed through a few different owners in the Northwest before being refreshed into this stunning homage to the custom cars of the late '50s and early '60s.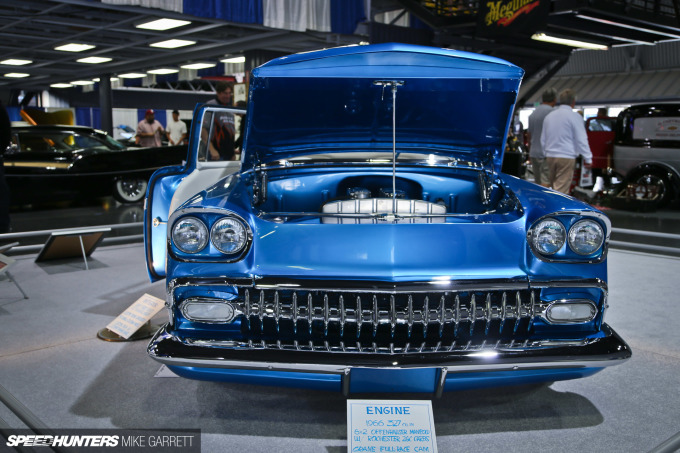 From nose to tail, inside and out, the Chevy is the epitome of a golden era custom car. It starts up front with a '54 Chevy grille and dual headlamps from a '57 Chrysler.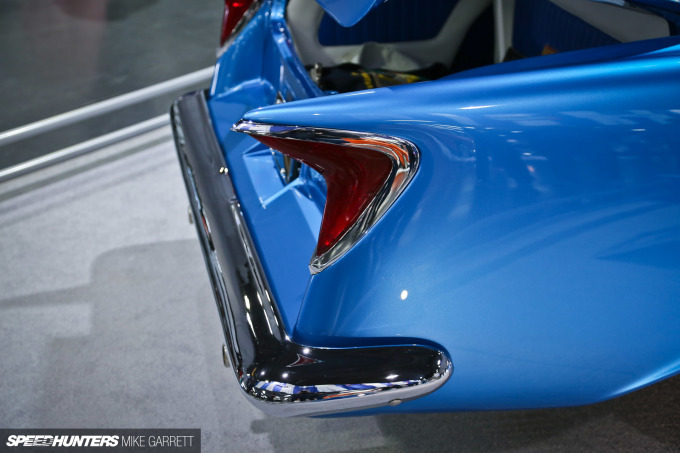 The taillamps also come from a Chrysler – a 1960 model to be exact. They add just the right amount of space-age sleekness to the Chevy's rear end.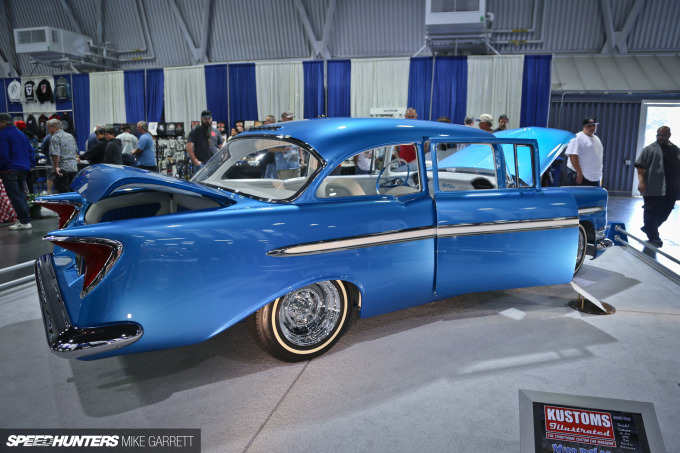 Other touches include a modified Chevy Bel Air side trim, suicide doors, and a mildly lowered suspension rather than the slammed look seen on many modern builds.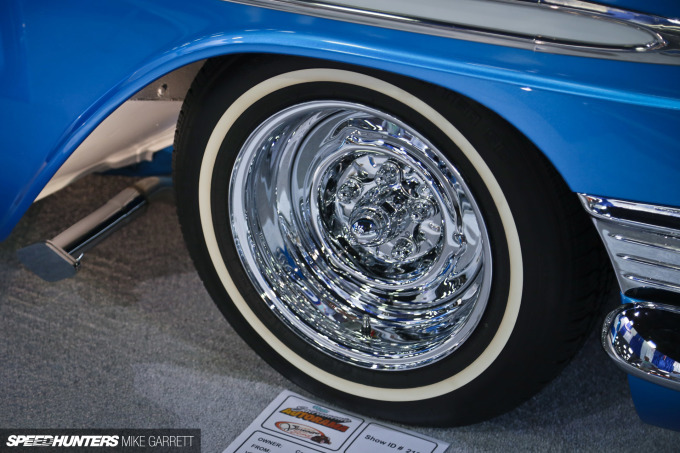 And don't forget the wheels – chrome reverse steelies with thin white-wall tires that fit perfectly with the old school vibe.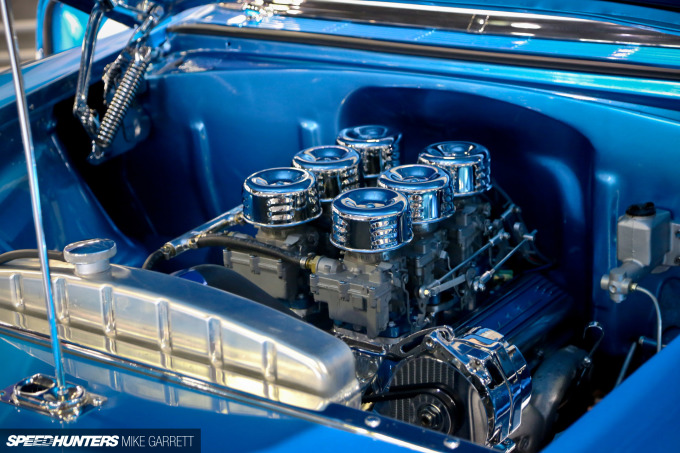 Miss Taboo is powered by a 1966 327ci Chevy V8 with a set of Rochester carbs sitting on an Offenhauser manifold; the gearbox is a Muncie 4-speed manual.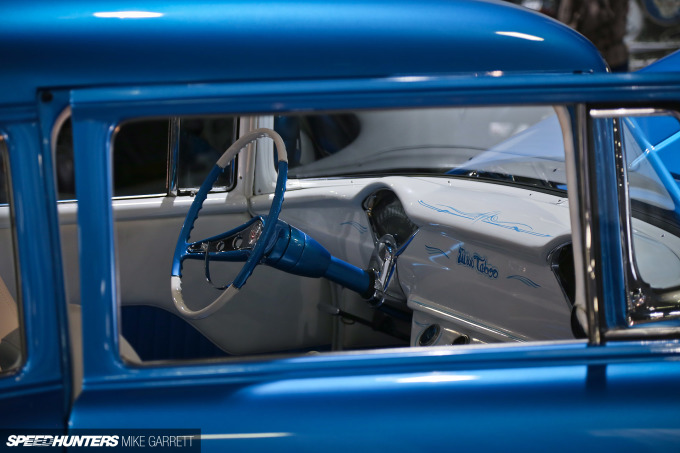 Inside you'll find a customized dash with Stewart Warner gauges, seats from a 1960 Thunderbird and a steering wheel from a '59 Impala.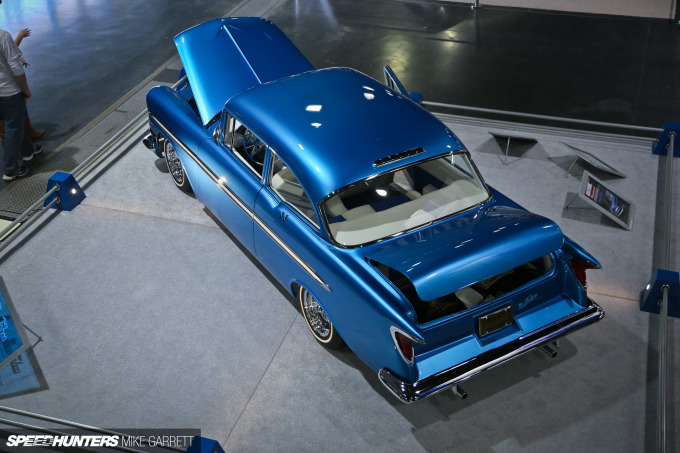 An old school custom like Miss Taboo might not be the first you thing you imagine when you picture a Tri-Five Chevy, but based on the response it was getting at the Sacramento Autorama, it's a very fitting take on an American icon.
Long live the Tri-Five.
Mike Garrett
Instagram: japanifornia_media
mike@speedhunters.com