As I promised during my coverage of the 24 Hours of LeMons 'Sears Pointless' race this week, I have a few individual car spotlights to share from the event. And I figured a good way to start would be with one of the longest-running and most recognizable vehicles on the West Coast LeMons circuit.
I'm talking about the 'Faster Farms' entry – a 1966 Plymouth Belvedere four-door sedan.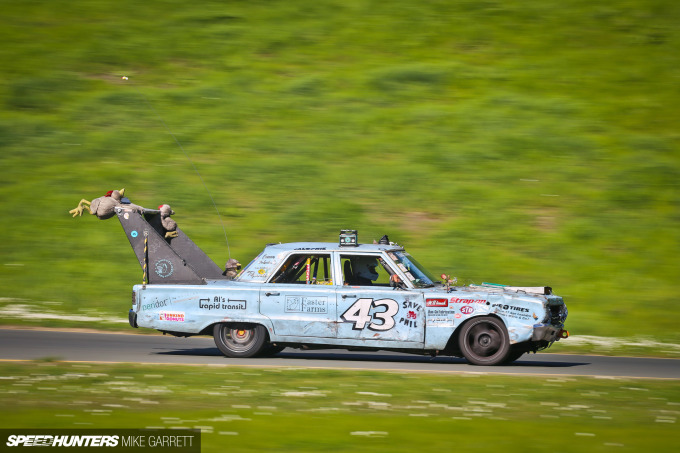 Not only is the Plymouth one of the oldest cars you'll find running in the 24 Hours of LeMons, it's also one of the most interesting.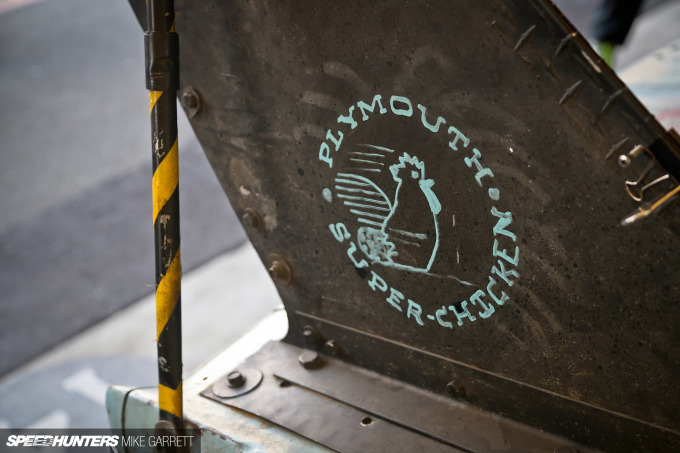 The car gets its name from a series of old Foster Farms (an American poultry brand) commercials that featured a couple of chickens driving around in a beat-up Plymouth just like this one.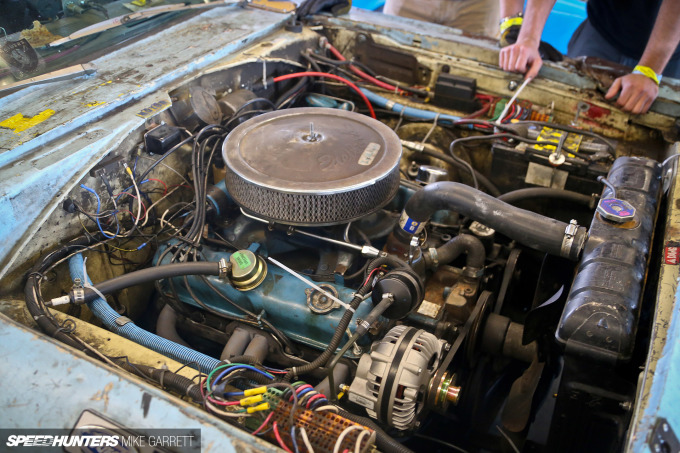 Before its newfound life as a LeMons race car, the Plymouth was a wreck purchased for next to nothing. Given the amount of old Mopar parts out there though, it's actually quite well-suited for this unique form of racing. Needless to say, the car is quite simple in its mechanicals, and it's hard to ask for something more basic to work on.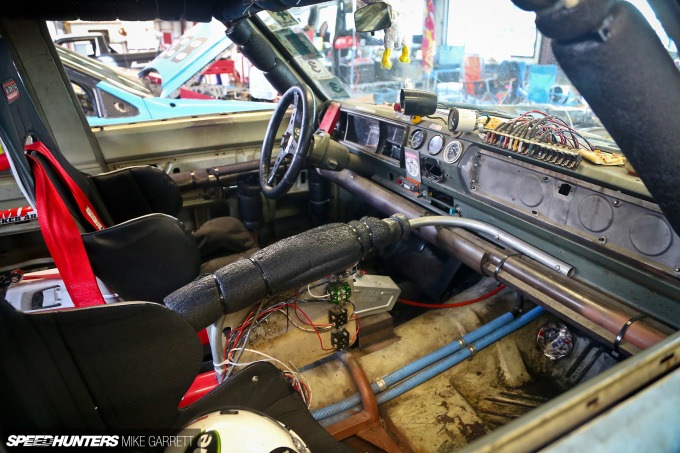 Despite the battered look of the body however, it (of course) features all of the safety equipment that LeMons entries are required to have.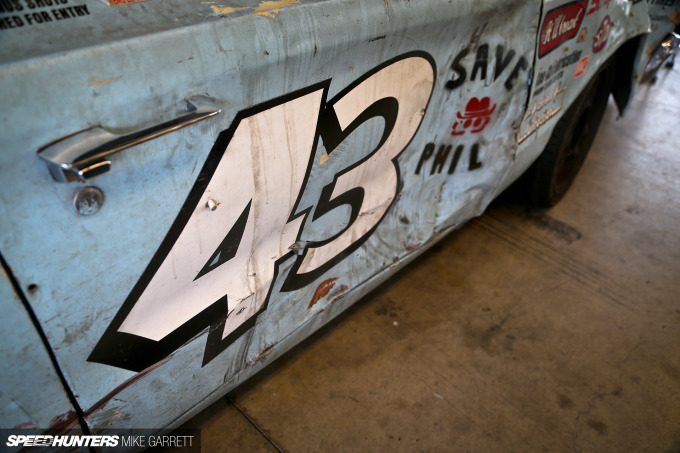 But what really makes the car stand out are all the cosmetic 'modifications' that adorn a body; one which has nary a straight panel on it. There are the Richard Petty #43 numbers on the doors for starters.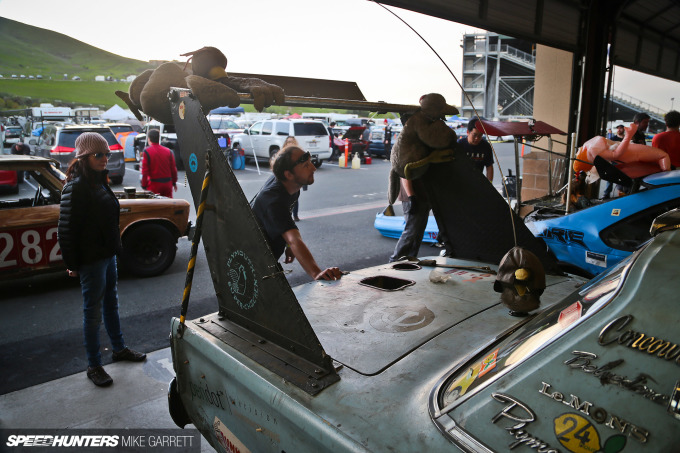 And on the rear end sits a gigantic homemade Superbird-style wing which makes the old Plymouth impossible to miss when it's out on the track.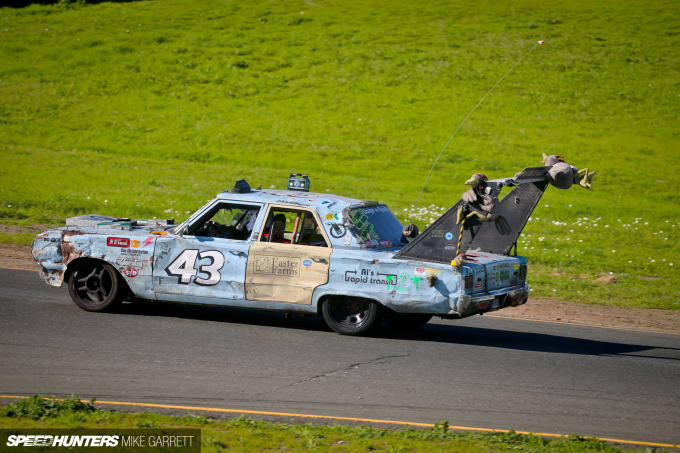 That's in addition to other things like hood scoops made from street signs, multiple stuffed animals, and a bumper sticker that reads 'disc brakes are for cowards'.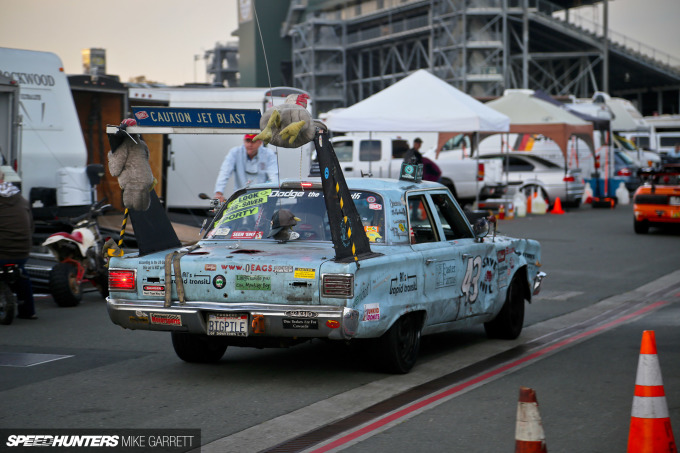 It's crappy, it's cool and it puts a smile your on face. And at the 24 Hours of LeMons, that's the way it's supposed to be.
Mike Garrett
Instagram: japanifornia_media
mike@speedhunters.com