Meet the GTS
In typical Melbourne fashion it was raining when I picked up the car – not heavily but consistently – and had been for the 24 hours prior. Clutched in my palm was the key to a vehicle that makes the bold claim of being Australia's most powerful production car. Ever.
Dropping myself into the driver's seat, thoughts of being 'that guy' who puts the press car through someone's front yard fence plagued my mind, so I busied myself with the in-car electronics to delay the inevitable, but the Bluetooth wouldn't accept either of my phones. Damn. Wiggle the too-far-away gear stick to ensure it's in neutral and press the starter button; the starter motor whirls before VVVWOAR – the HSV GTS clears its throat and once again I'm wondering why I thought this was a good idea.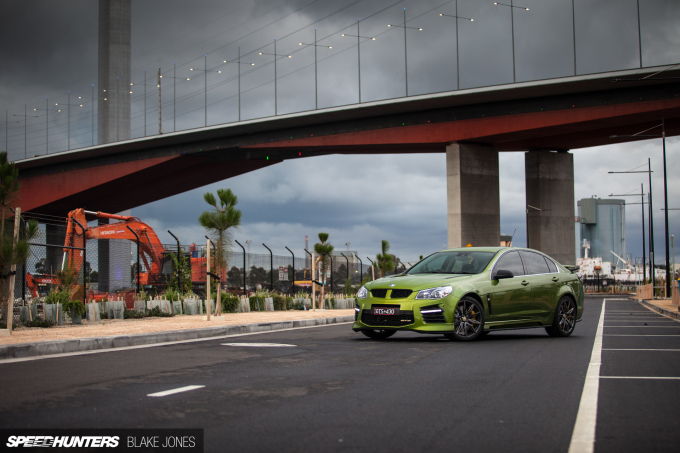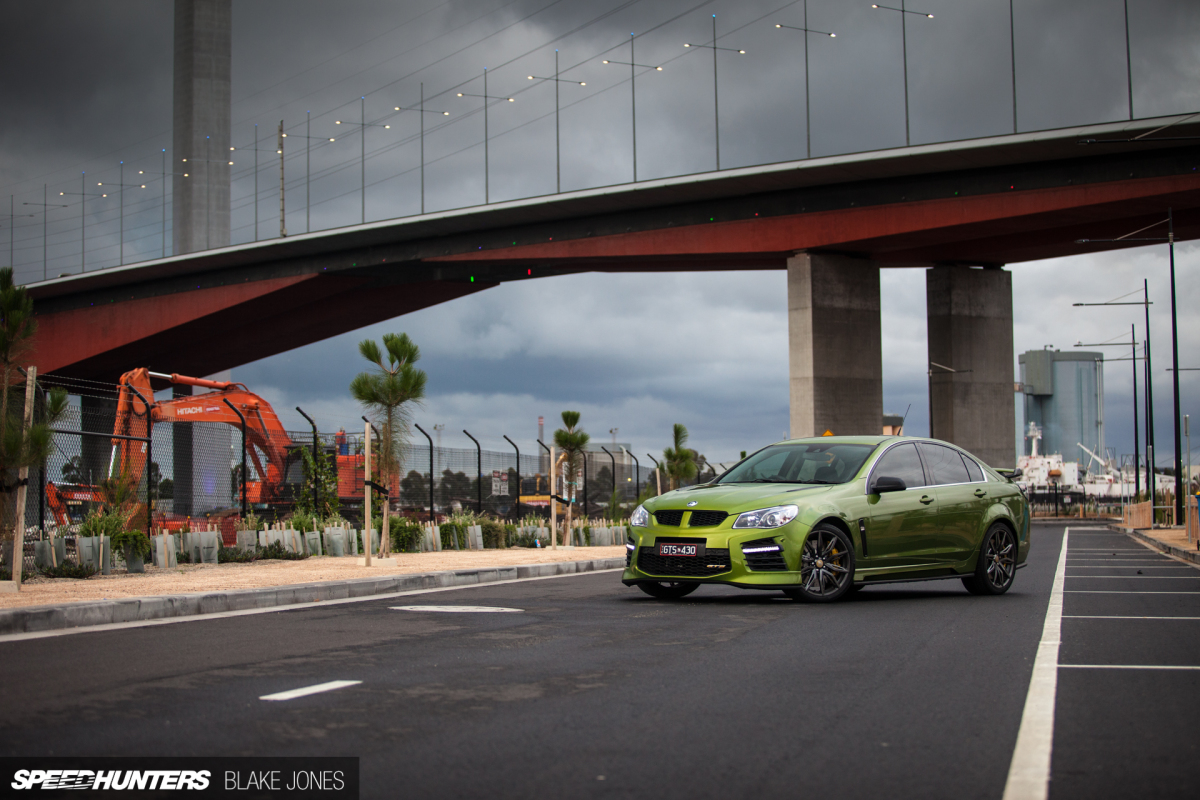 The vehicle that HSV (Holden Special Vehicles) has created is an undeniably fitting modern-day interpretation of the Australian muscle car. As per the formula, the base car is a relatively pedestrian large Australian sedan which has then been taken, pulled apart and reassembled with a host of new parts to boost performance to new levels.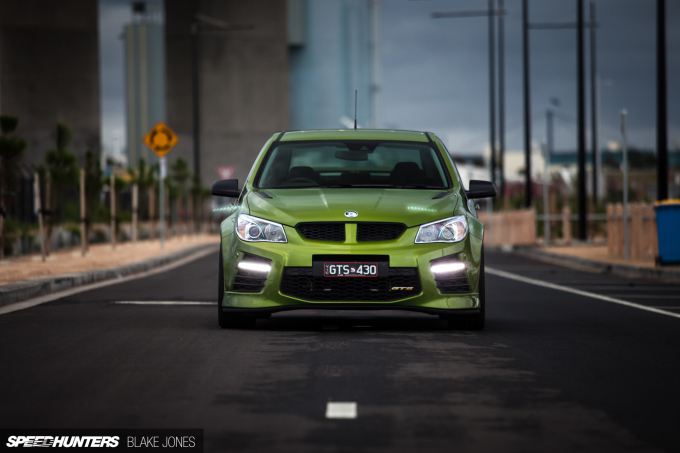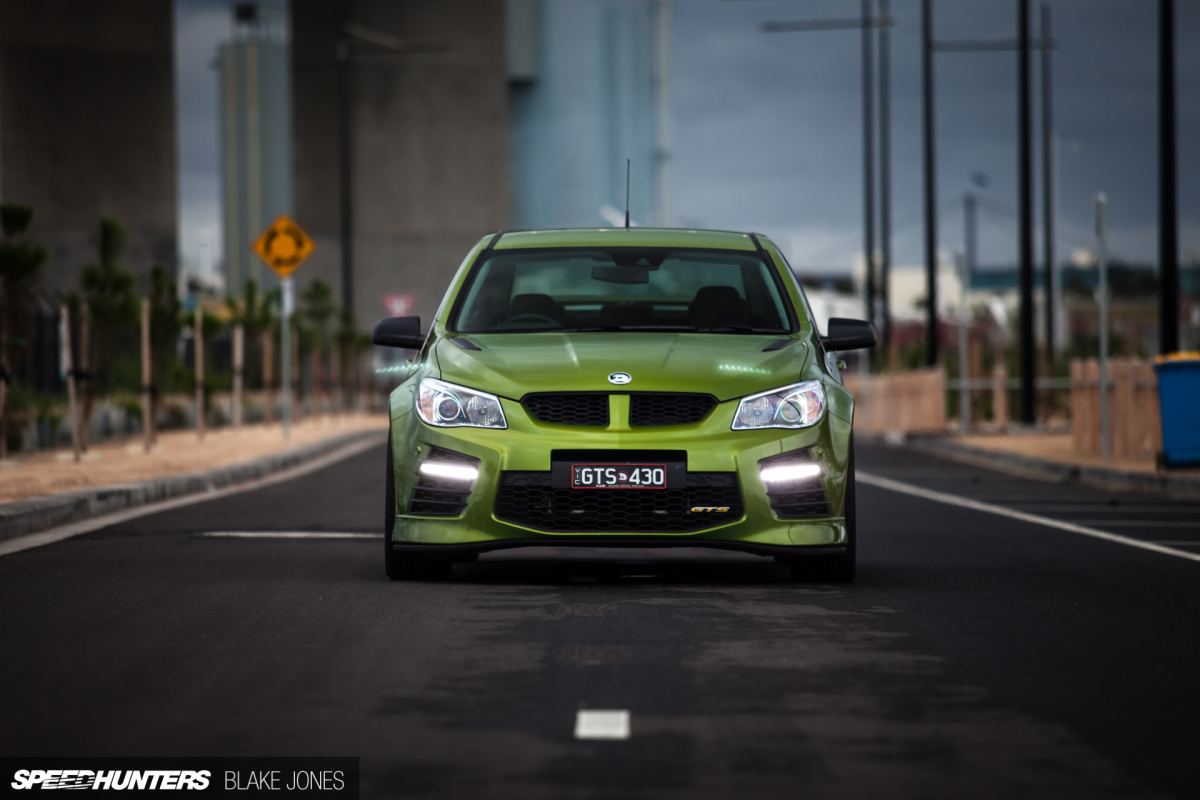 Indeed it is HSV's bread and butter; turning run-of-the-mill Holdens into something that the average Aussie bloke can be equally proud to roll onto the drag strip as park in front of the pub. The approach hasn't changed much since 1987 either: add some cosmetic enhancements, a spruced up interior and most importantly a hot V8 under the bonnet.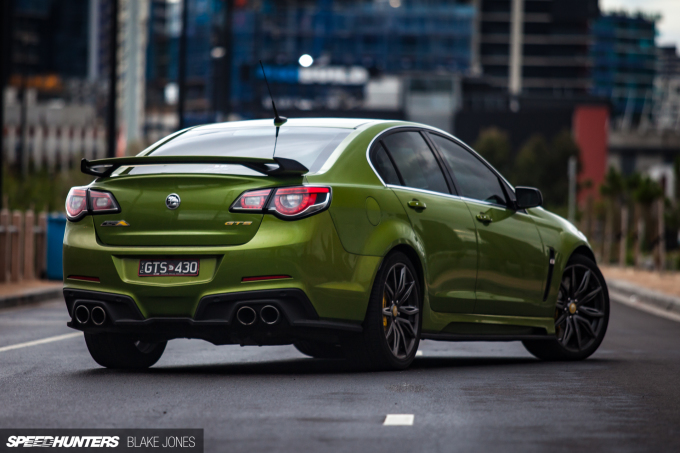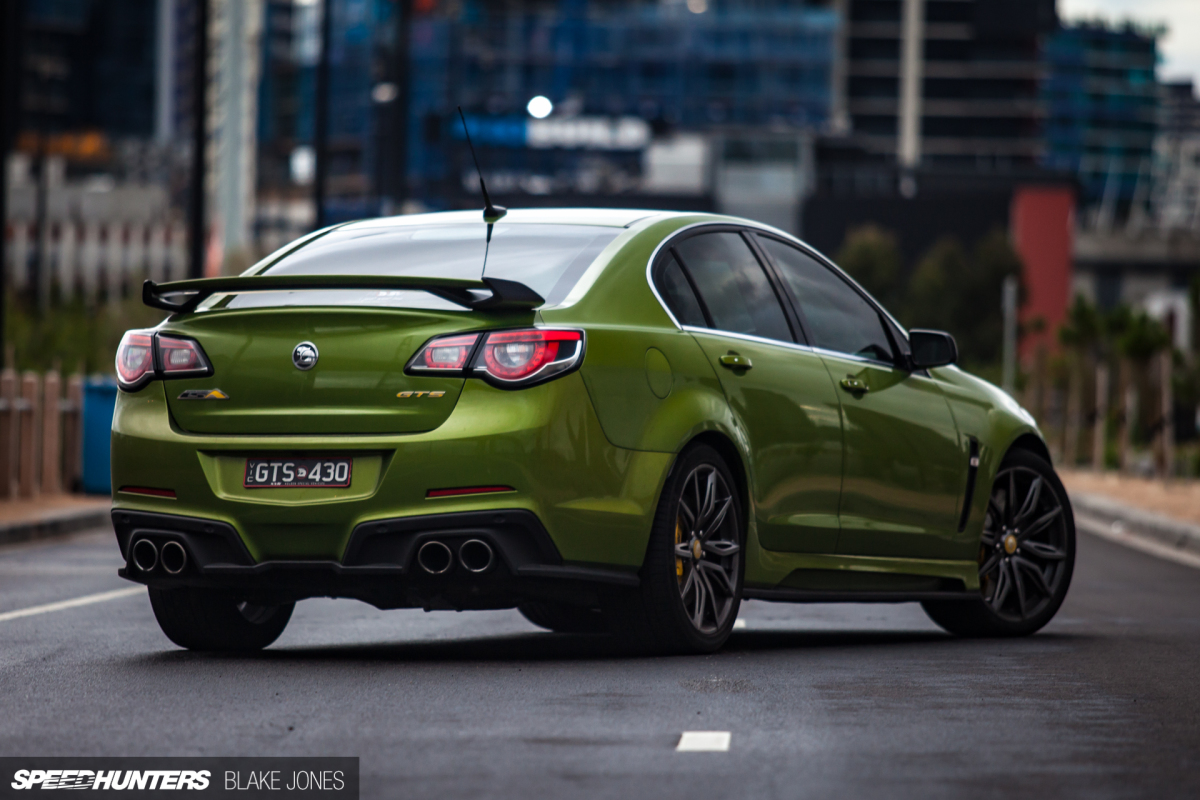 In a way, HSV's relationship with Holden parallels BMW's M division and Mercedes' AMG, but over the years HSV has never strayed far from the formulaic approach which has won as many critics as it has fans. I can already predict some popular sentiments that will no doubt appear below in the comments section… "Expensive for a taxi", "Bogan-mobile", "Handles like a boat". And I must admit that these thoughts were swirling amongst a bunch of preconceptions before I drove the car. It's only natural to speculate, right?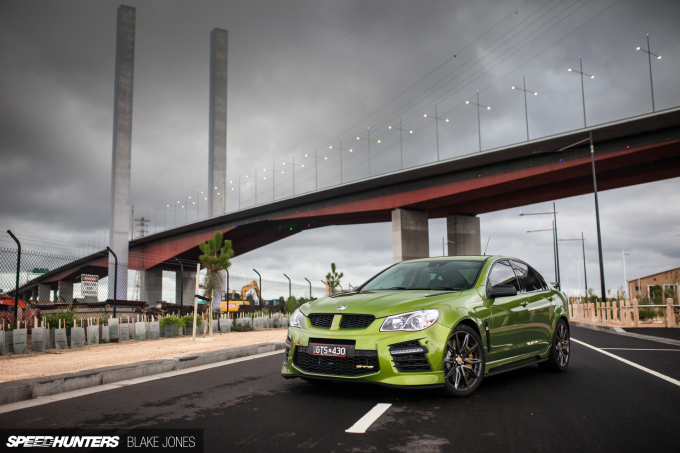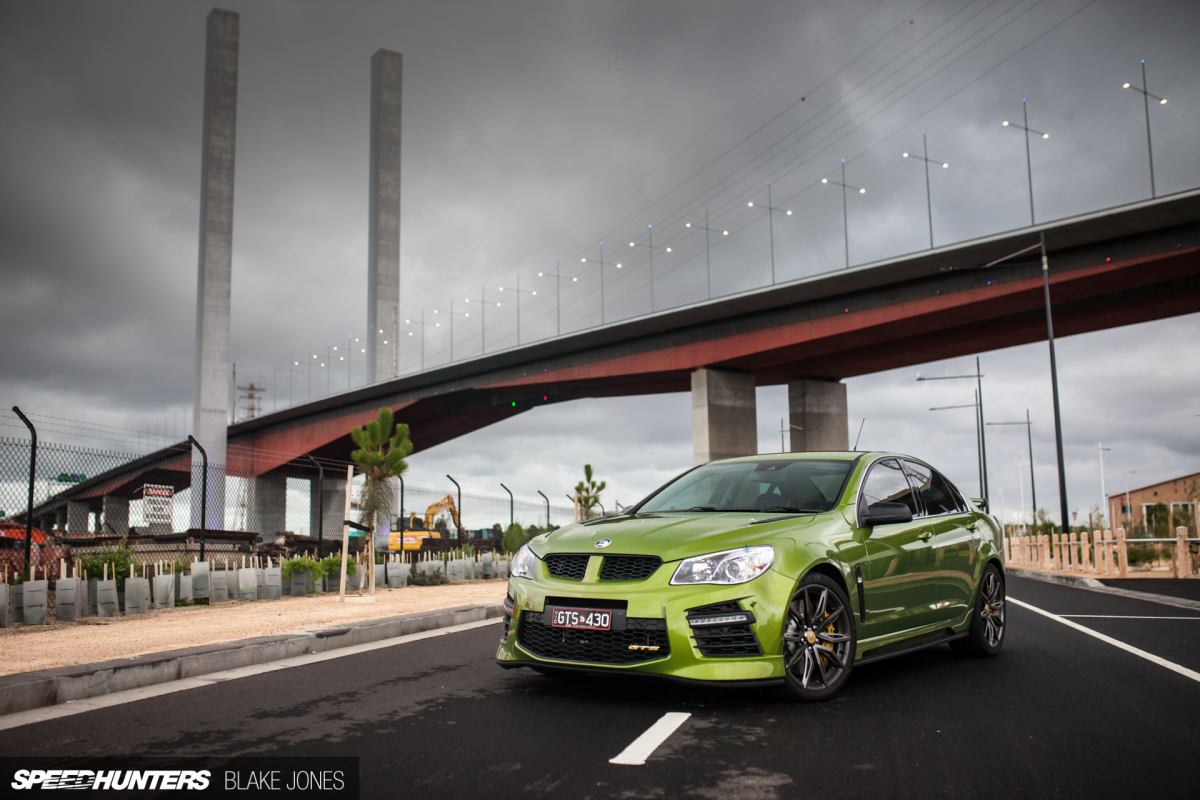 So after the slightly nervous start, I decided to let the road dry up and pick a nice spot near the Melbourne CBD to take a closer and more objective look at HSV's latest creation. The car before you is the range-topping GEN-F2 GTS; not only HSV's highest performance creation but the most powerful car to ever enter production in Australia.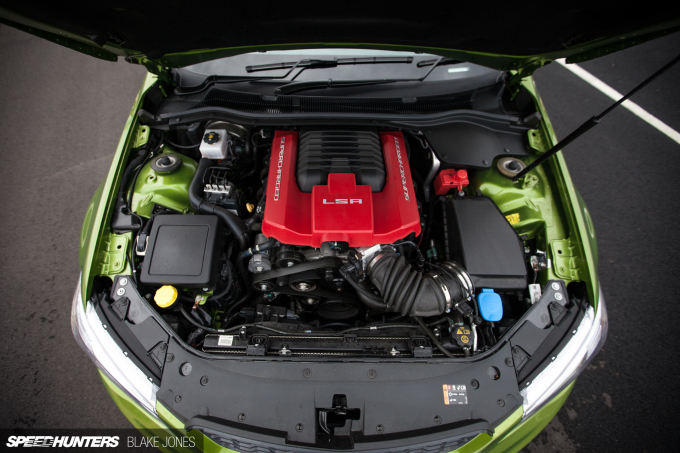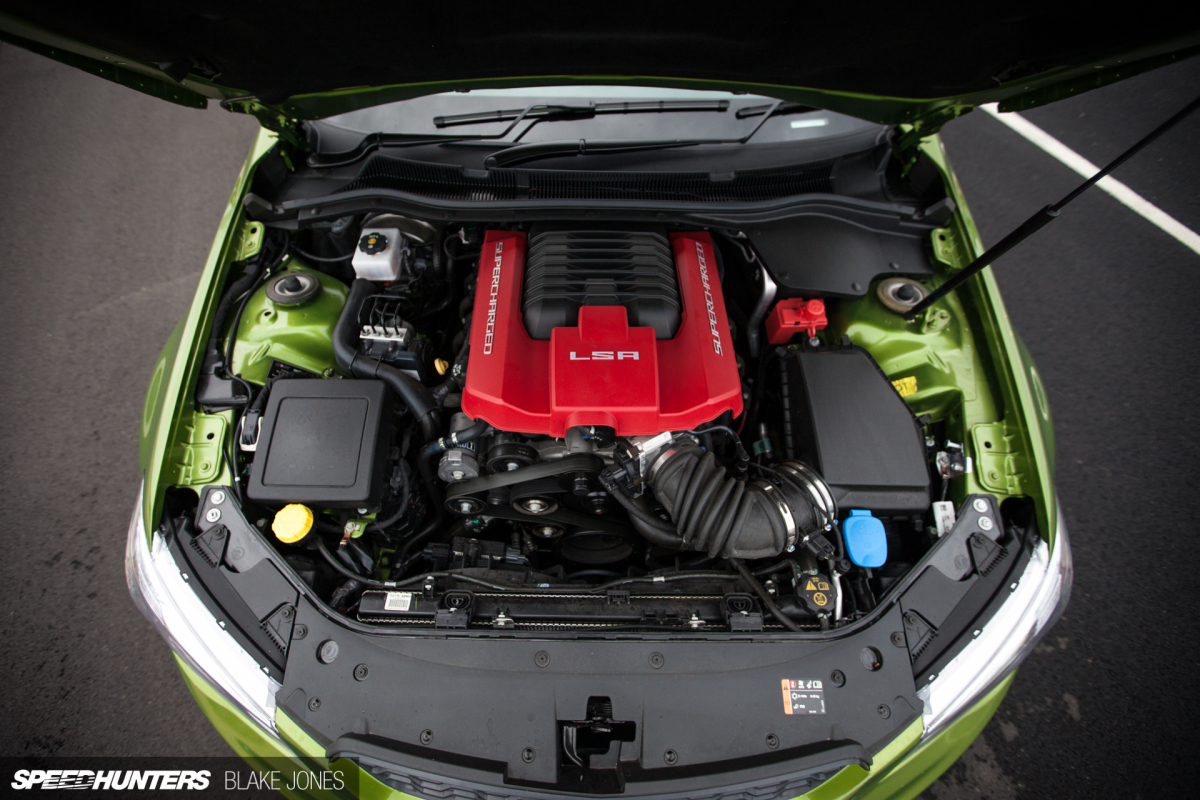 430kW (575hp) of power and 740Nm (546lb-ft) of torque come thanks to the supercharged 6.2L LSA, which is as American as apple pie but is very at home in the GTS, as even the 'standard' Commodore can be specced with an LS3. These figures put the GTS at an on-paper advantage to the BMW M5, and the huge torque figure characteristic of a blown V8 is well into hypercar territory.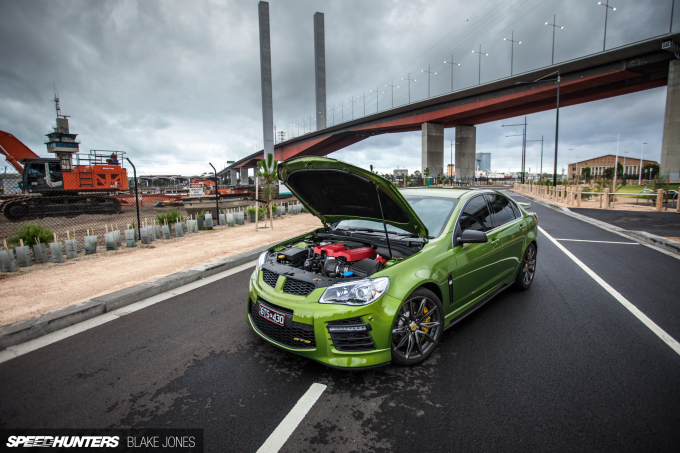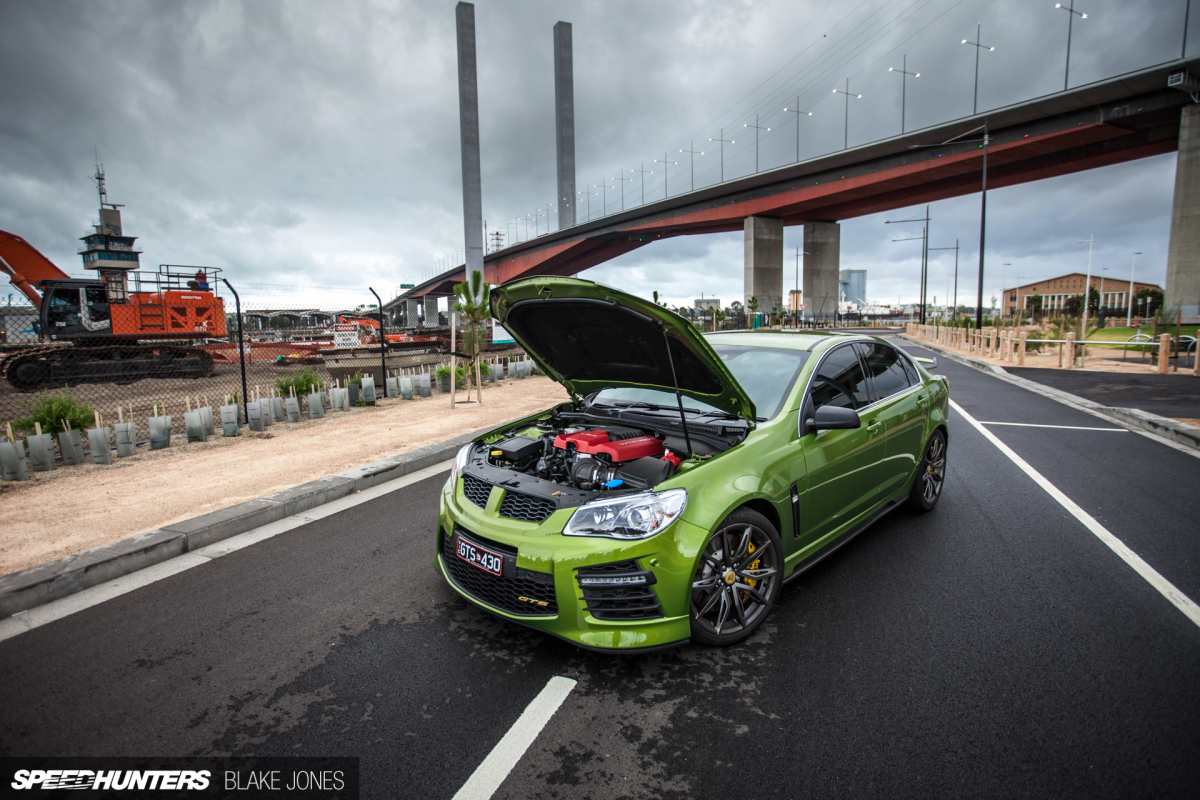 Something else the HSV shares with its European rivals is a host of TLAs (three letter acronyms) on the spec sheet. ESC, EBD, EBA, TCS, EPS, TV and MRC might leave the regular CUB (sorry, cashed-up bogan) thinking 'WTF?', but HSV assured me that the tech has been put to good use and lifted the Commodore chassis to new dynamic heights. I guess time will tell.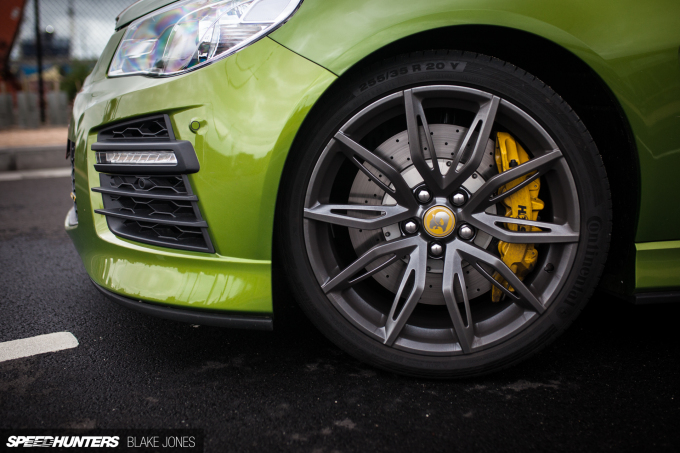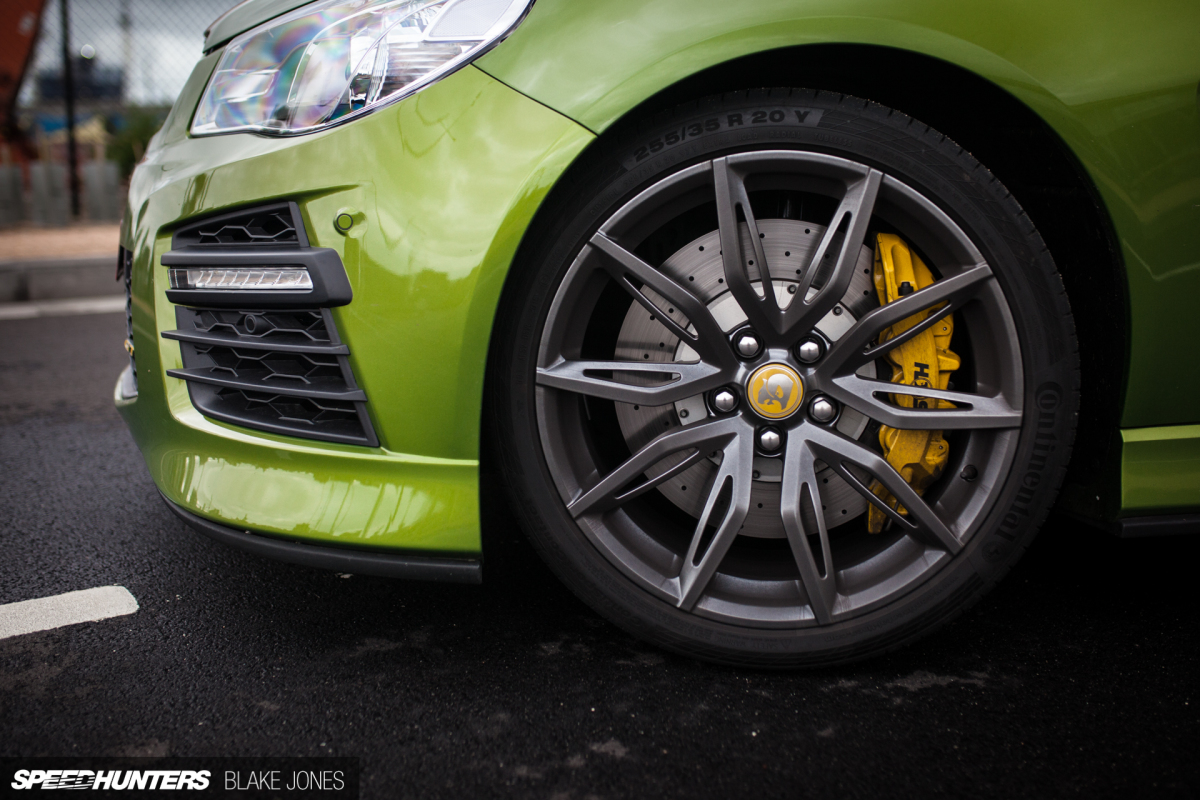 As you would expect, the hot engine is complemented with bigger brakes – 6-pot front calipers clamping 390mm AP Racing discs. The forged 20-inch wheels are unique to the GTS and actually looked small to my eye after the madness of Summernats. I think the car would fit in nicely otherwise.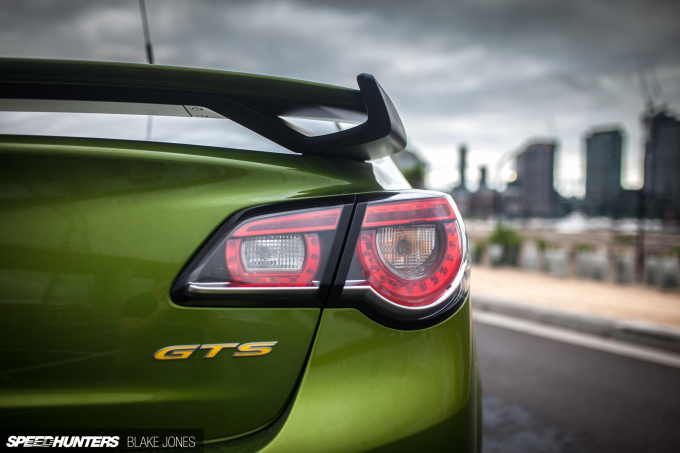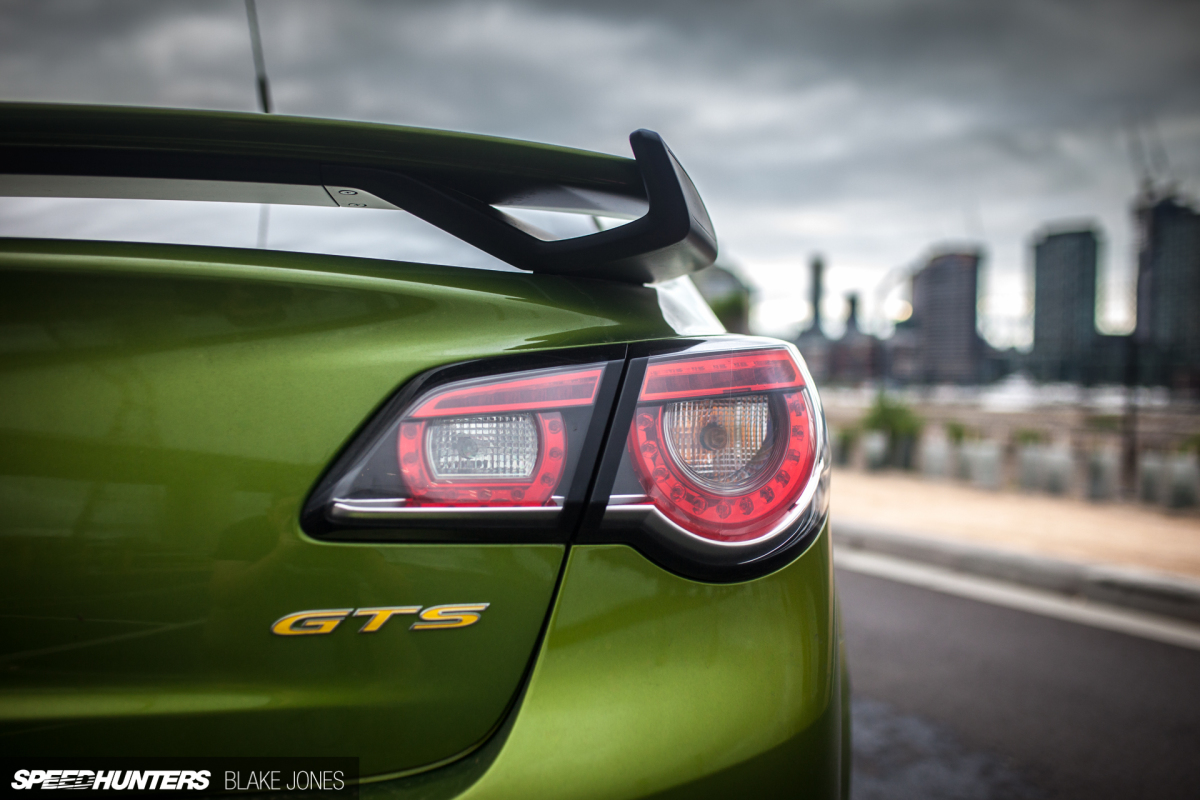 Owners can be sure they aren't mistaken for one of the regular Commodore-driving masses thanks to a comprehensive exterior redesign, conspicuous badging, and in this case a lustrous layer of HSV's 'Jungle Green'.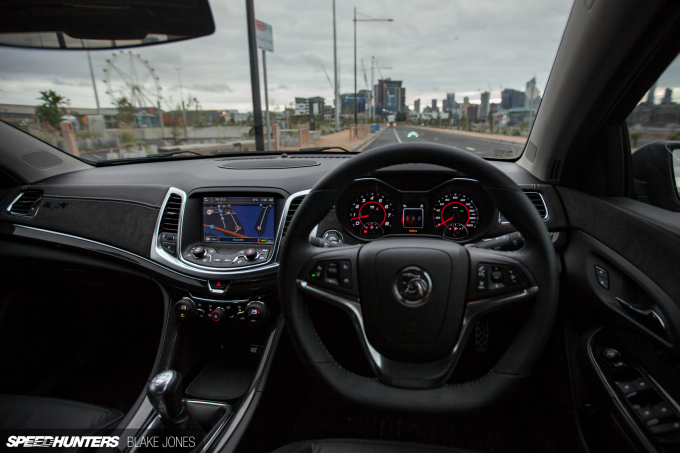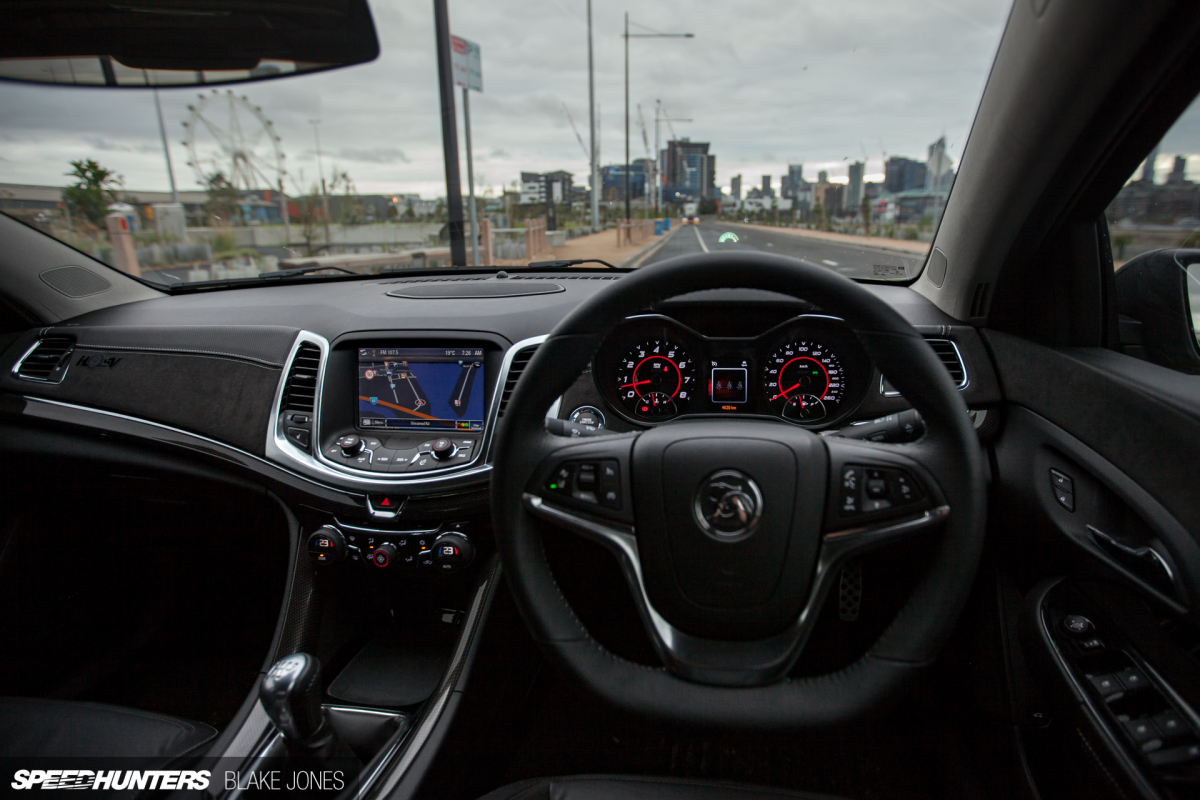 The driver's seat is a nice place to be. There are upgraded and rather supportive seats, and nicer materials across the dash and door panels, but the humble origins are hard to forget. Overall quality and tactility is still far beyond an equivalently priced Audi or Lexus.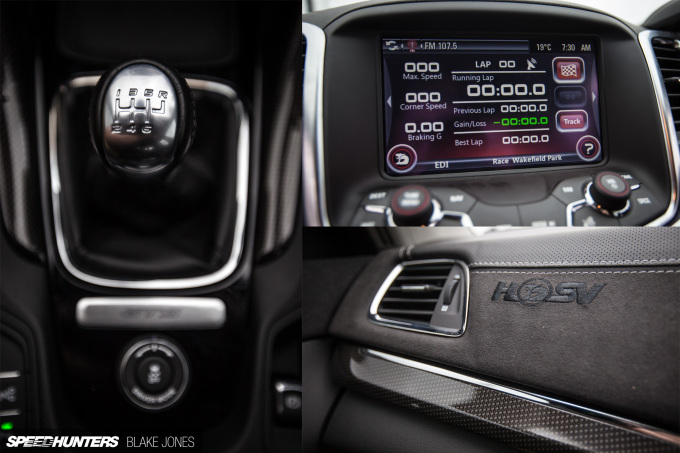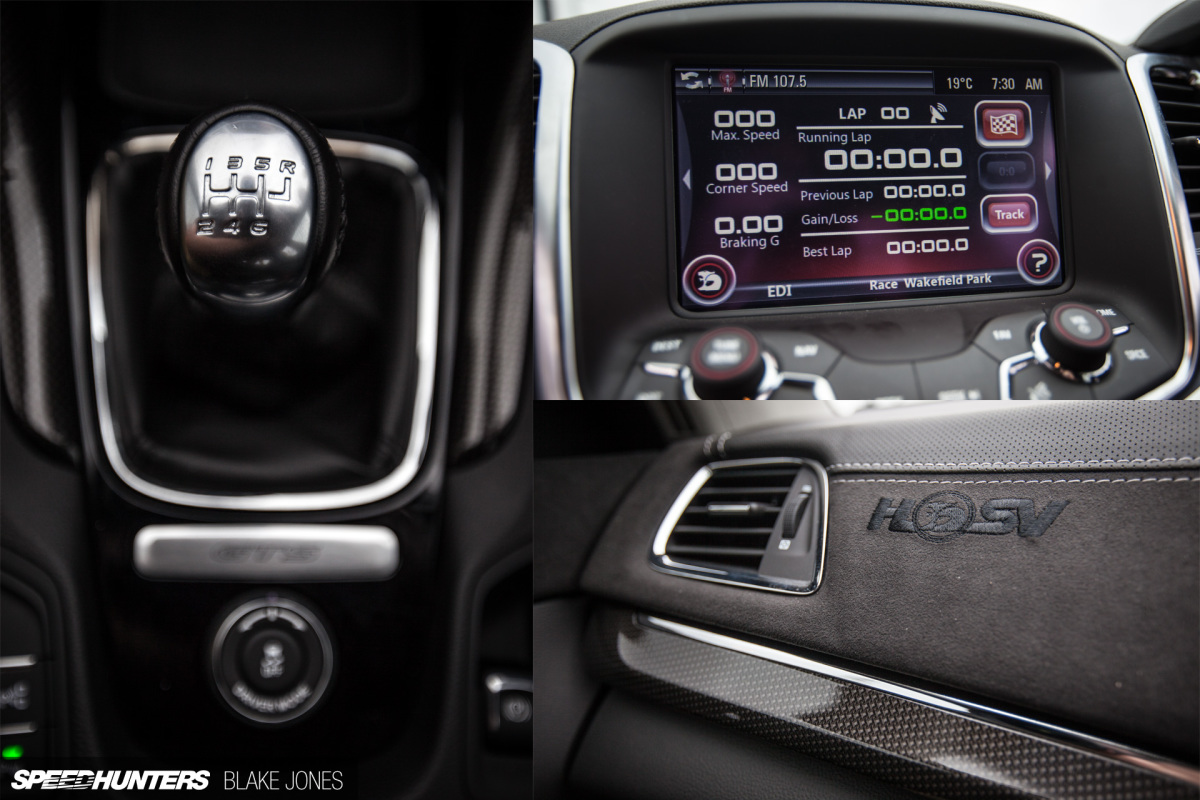 However, like most car enthusiasts I'd trade any amount of intricately stitched leather for a good ol' fashioned manual 'box, and thankfully HSV obliges; the GTS comes standard with a refreshingly uncomplicated 6-speed shifter. What a treat in 2016!
Drive Experience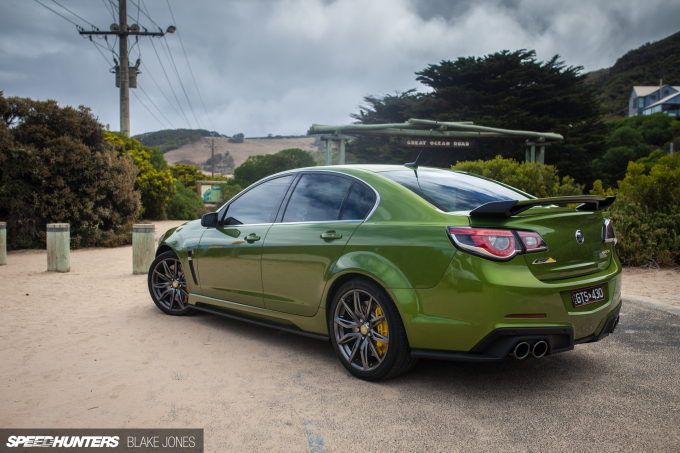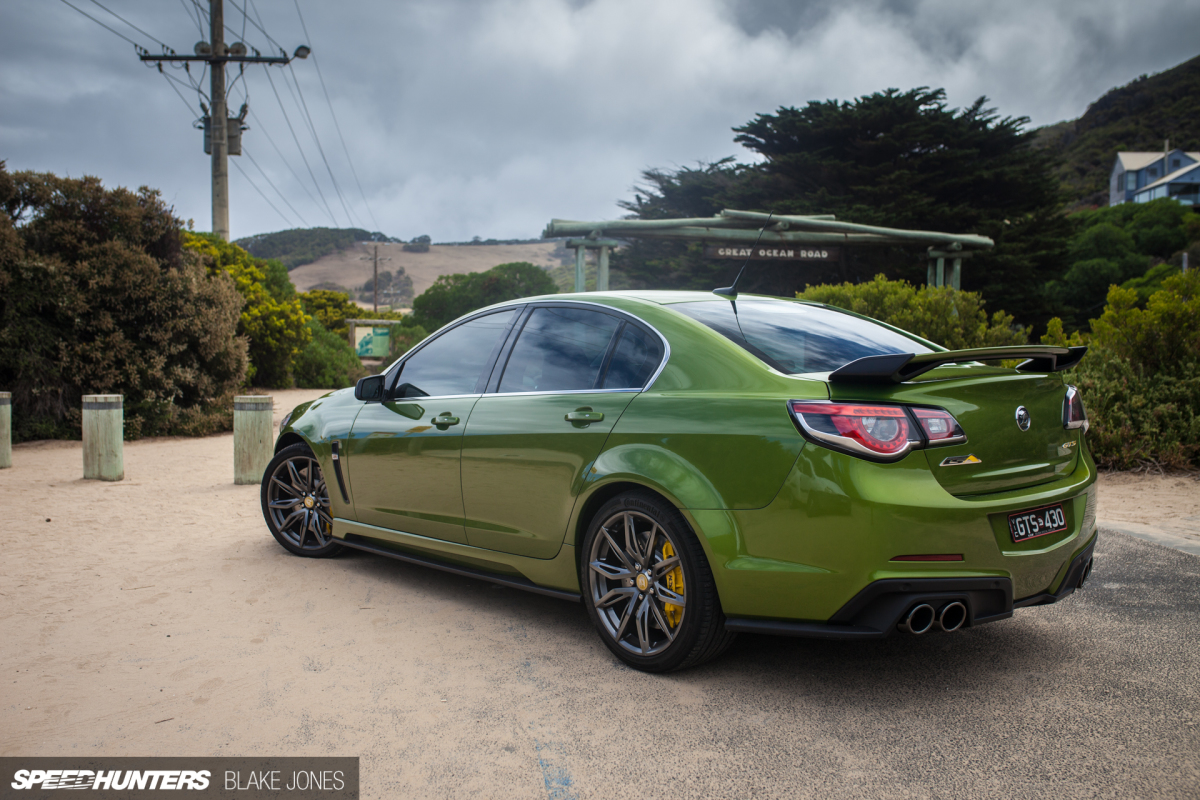 With the road surface drying and my torque-induced anxiety subsiding, it was time to leave the grid of Melbourne city streets and head for greener pastures. There's plenty of driving roads around Melbourne, but one stands head and shoulders above the others as far as scenic vistas and twisted tarmac goes. Its name, The Great Ocean Road.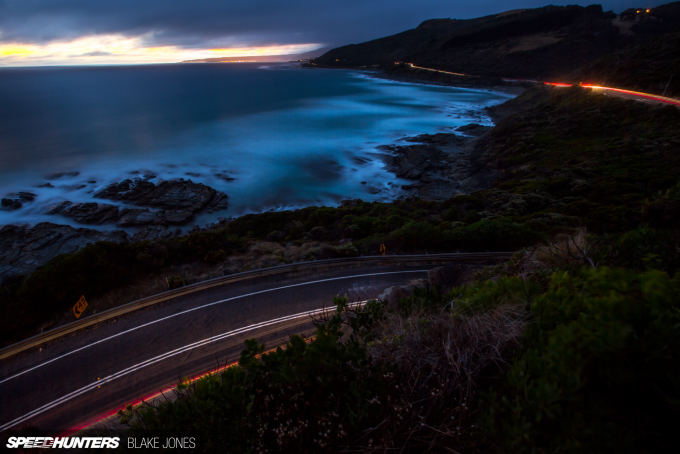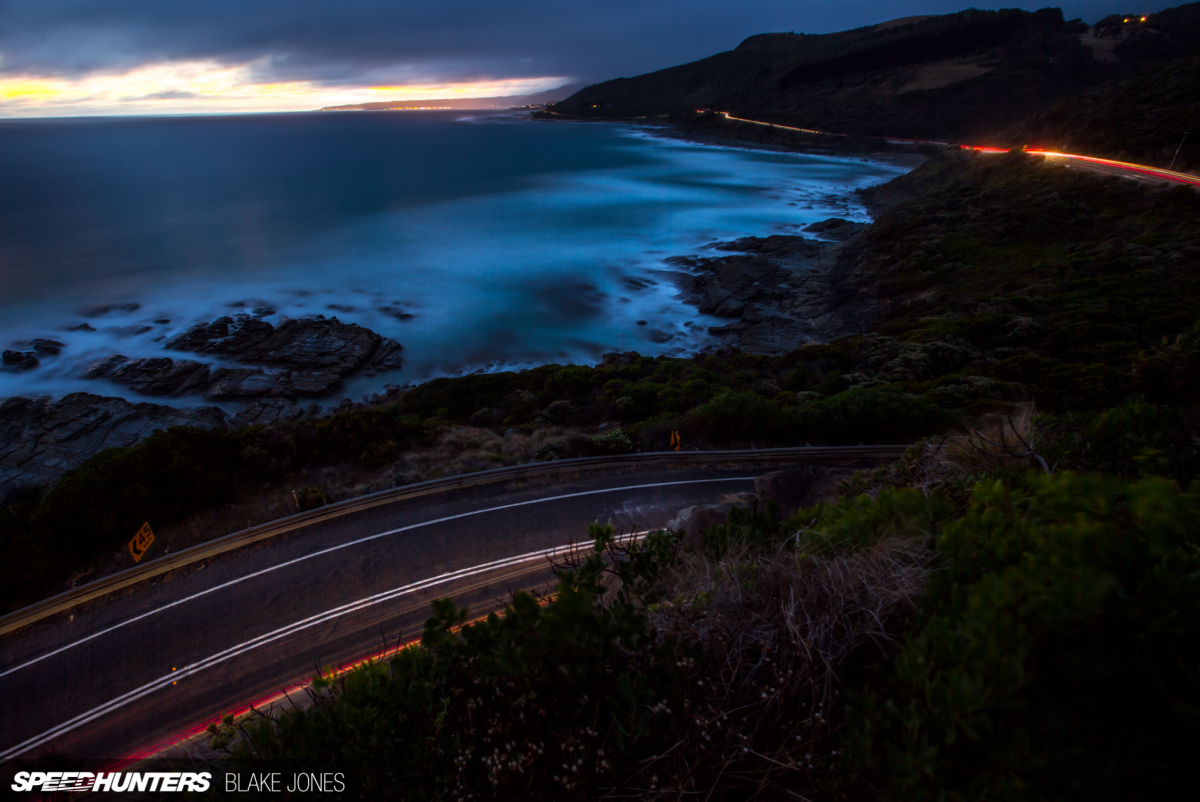 Skirting the Southern coastline of Victoria, The Great Ocean Road is 243km long and is itself considered a tourist attraction. That's a fair designation too, but it does mean during fine weather weekends it's even more clogged with tourists than Melbourne's gentrified laneways.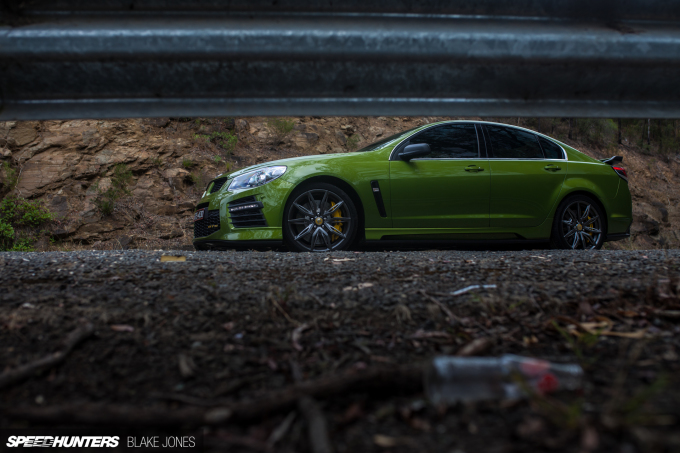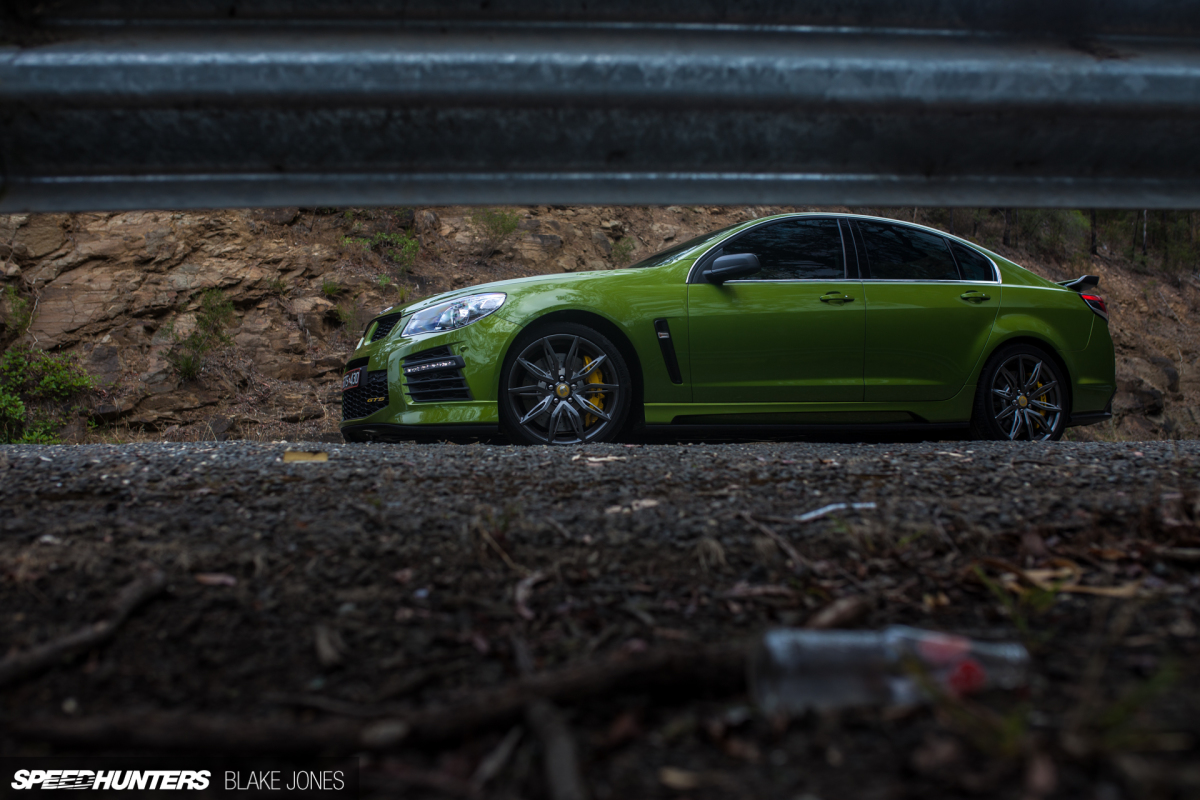 But traffic can pretty much be ignored when you're packing overtaking power comparable to something like an F-22 fighter jet.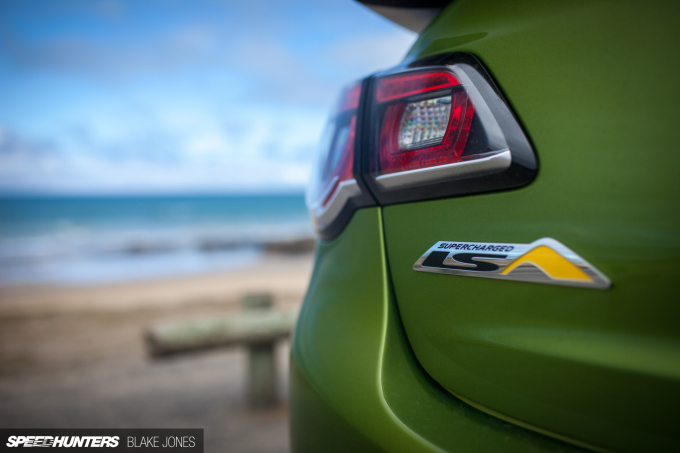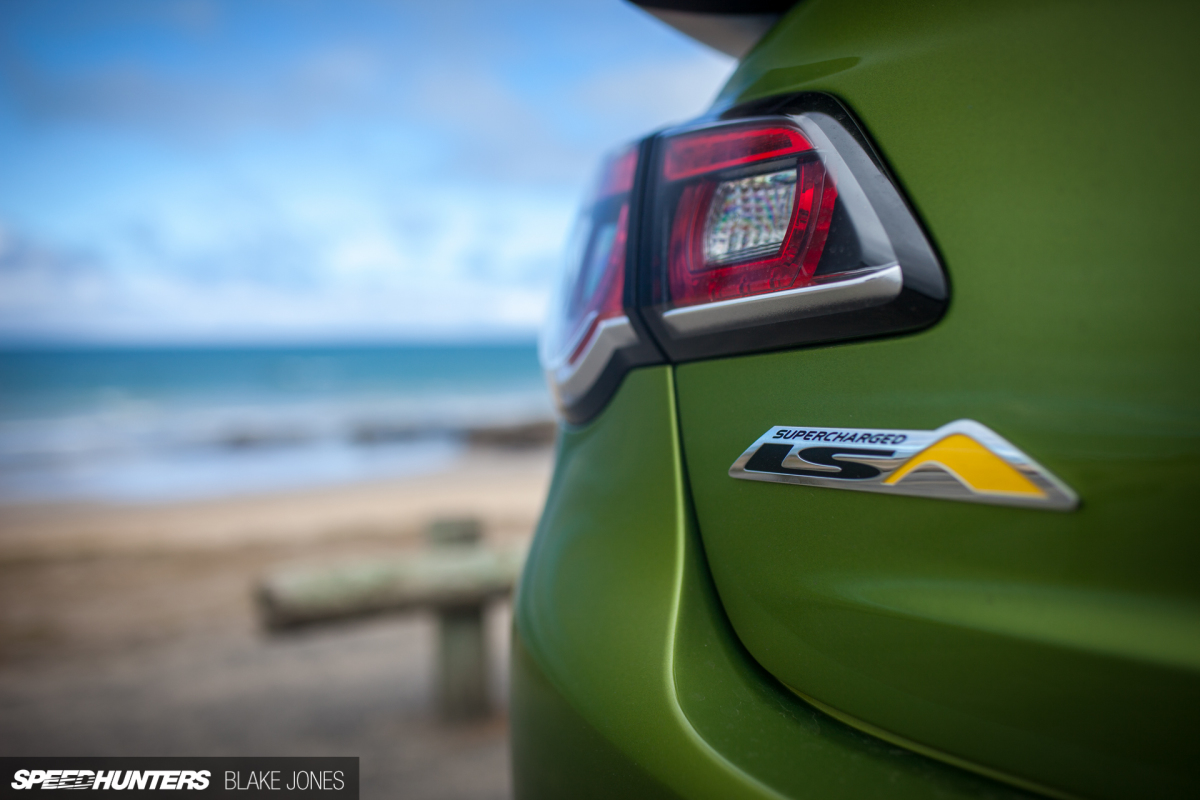 It's no surprise that the engine absolutely dominates the driving experience in the GTS. Even before I had a chance to open it up on some proper roads, the supercharged 6.2 litres were an omnipresent entity. No upshift was subtle (the flurry of pops from the exhaust ensured as much), and the faintest hint of real throttle in first or second gear saw the rear tyres try to vaporize themselves.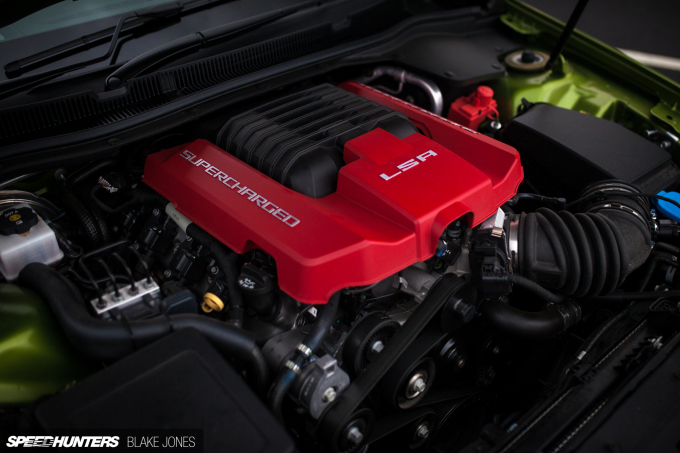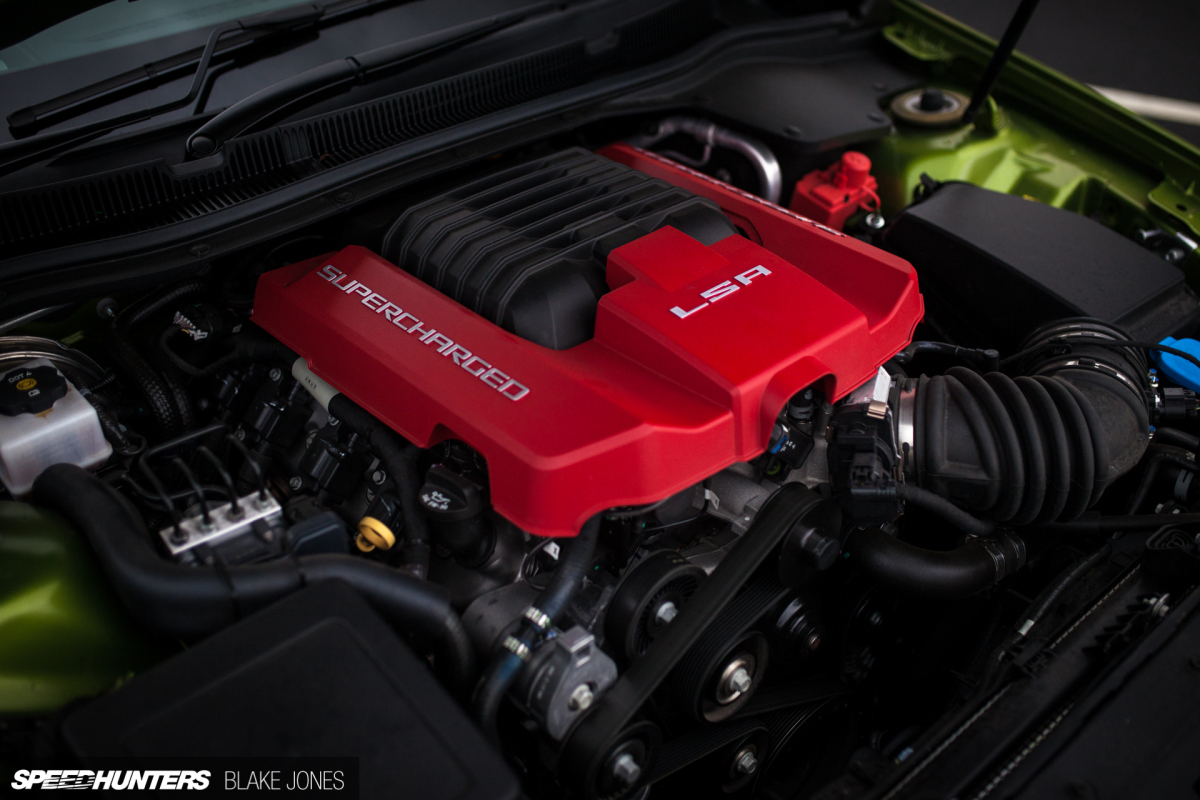 The State of Victoria is renowned for its draconian traffic law enforcement, with Police who are more than happy to write a ticket for a driver cruising just 5km/h over the limit. Here drivers of modified cars consider themselves outlaws, and I must say that the HSV gave me the same feeling. Was this much power even legal? The car was sure turning plenty of heads with the bi-modal exhaust valves left open and my usage of the loud pedal becoming more and more judicial. If you don't like to turn heads and – let's be honest – piss people off a bit, there are plenty of other cars out there for you.
Just listen to the thing!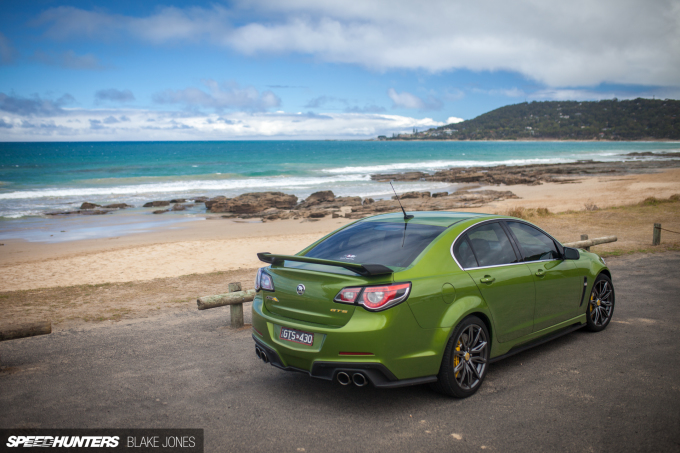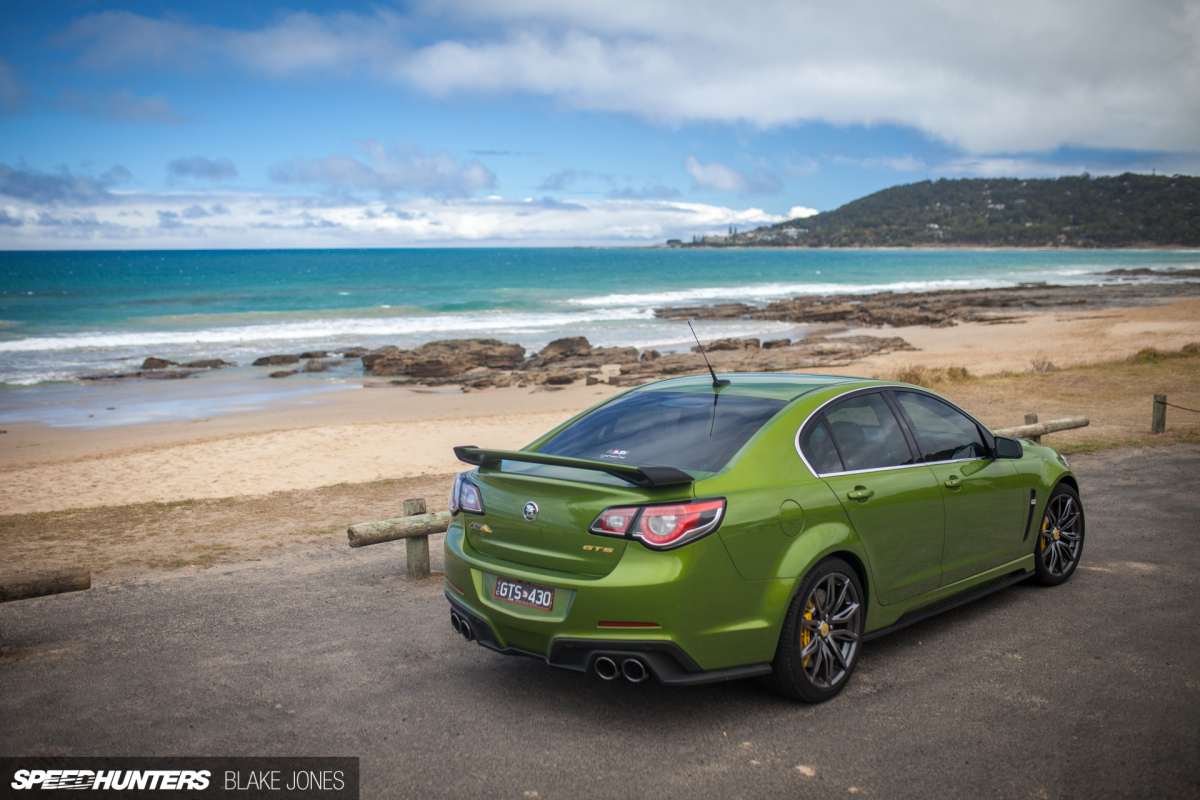 But to stretch the F-22 metaphor slightly further, being top gun in 2016 is not just a factor of power and manoeuvrability, but also the careful integration of electronic aids to ensure maximum performance can be delivered on demand without sacrificing day-to-day driveability.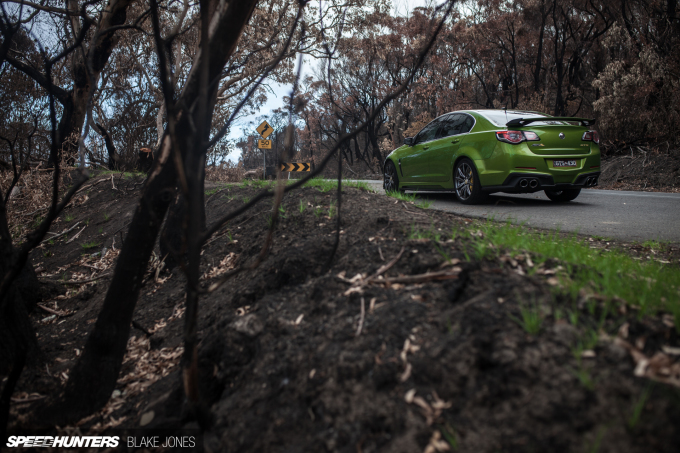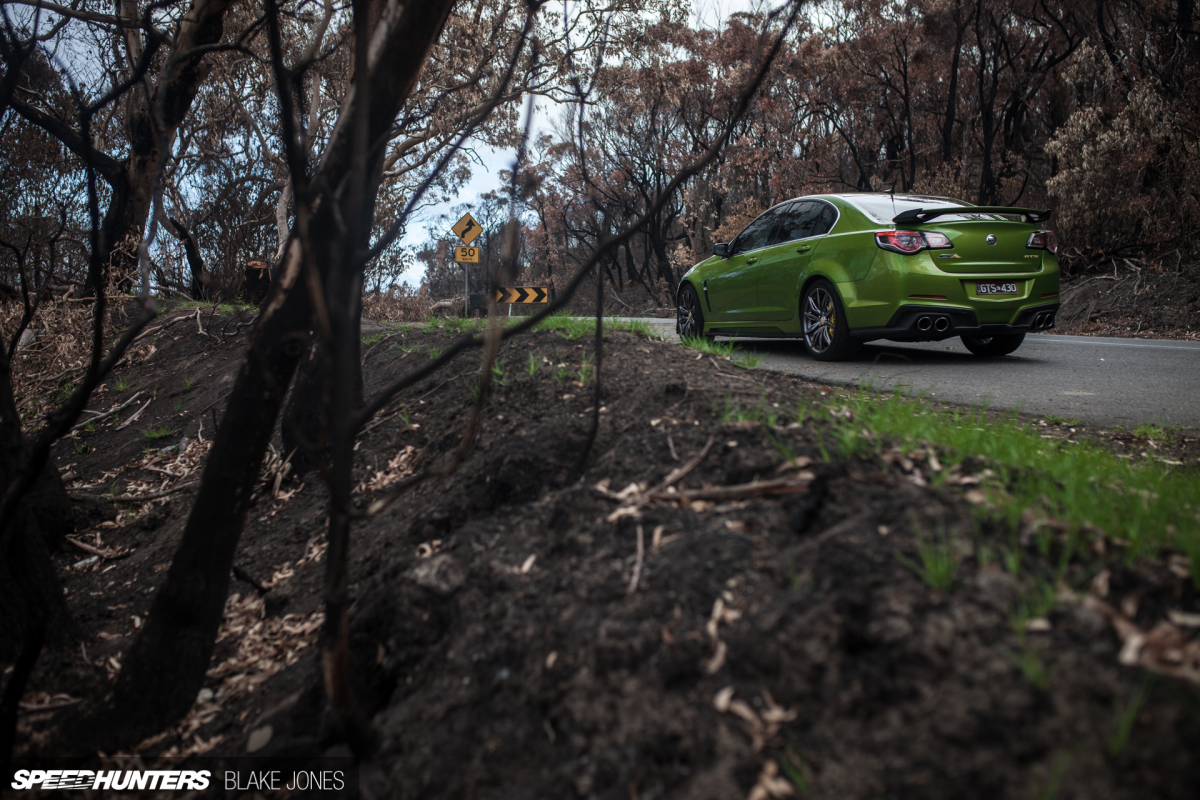 There's no doubting that these aids can help a car brake later, corner harder or ride better, but for us car enthusiasts it's as important – if not more – that the character of the car remains authentic and true, unadulterated by software algorithms and augmented enhancements.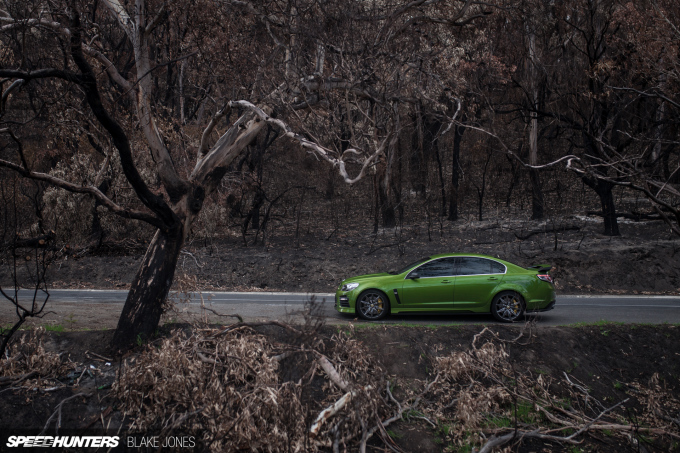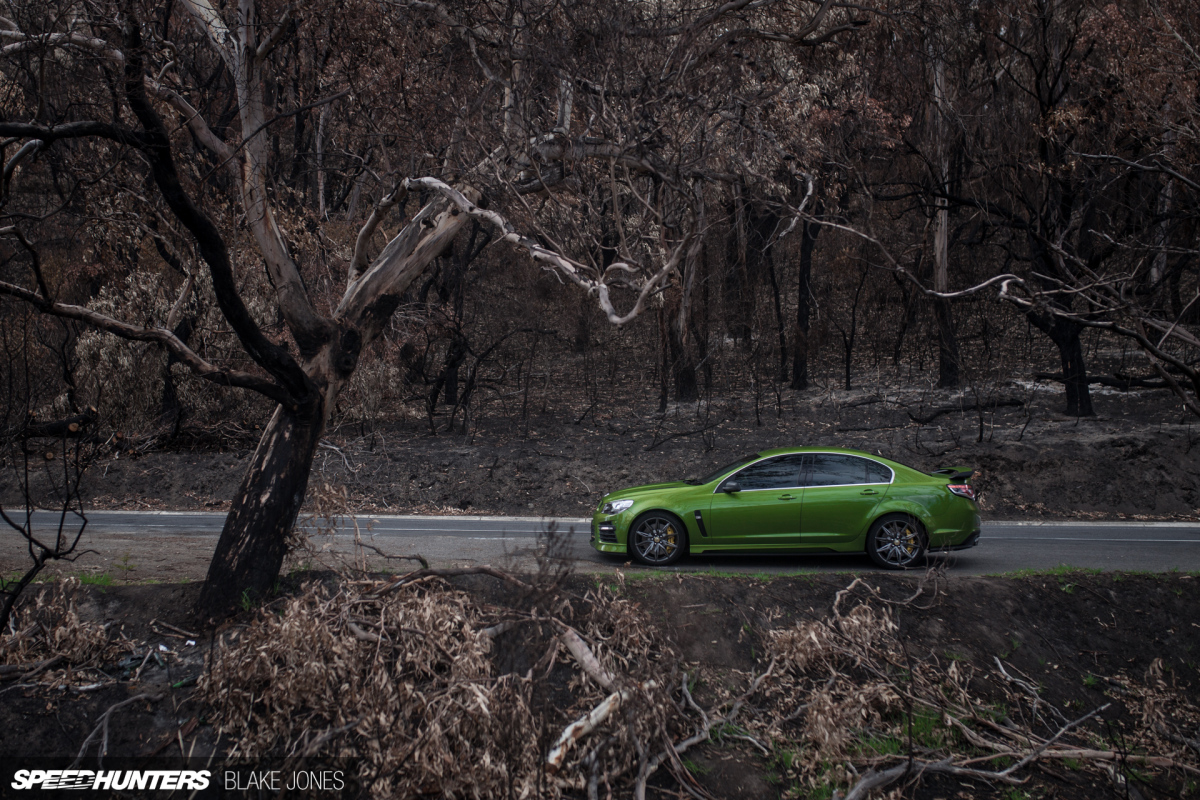 It was a pleasant surprise that the GTS has character by the bucketful, and the 'electronic' nannies are nothing of the sort. Rather, they improve the driving experience and bring this souped-up Commodore well up to speed with German rivals. The first standout was the traction control – non-invasive until it's legitimately required and friendly when it eventually eases in to keep the 1800kg pointing in the right direction. Nice.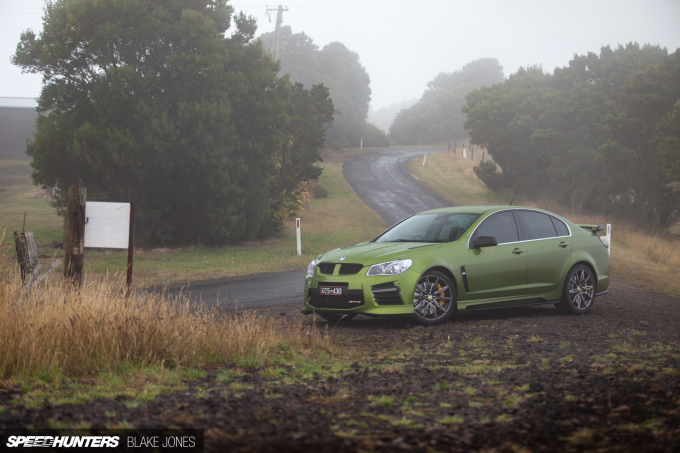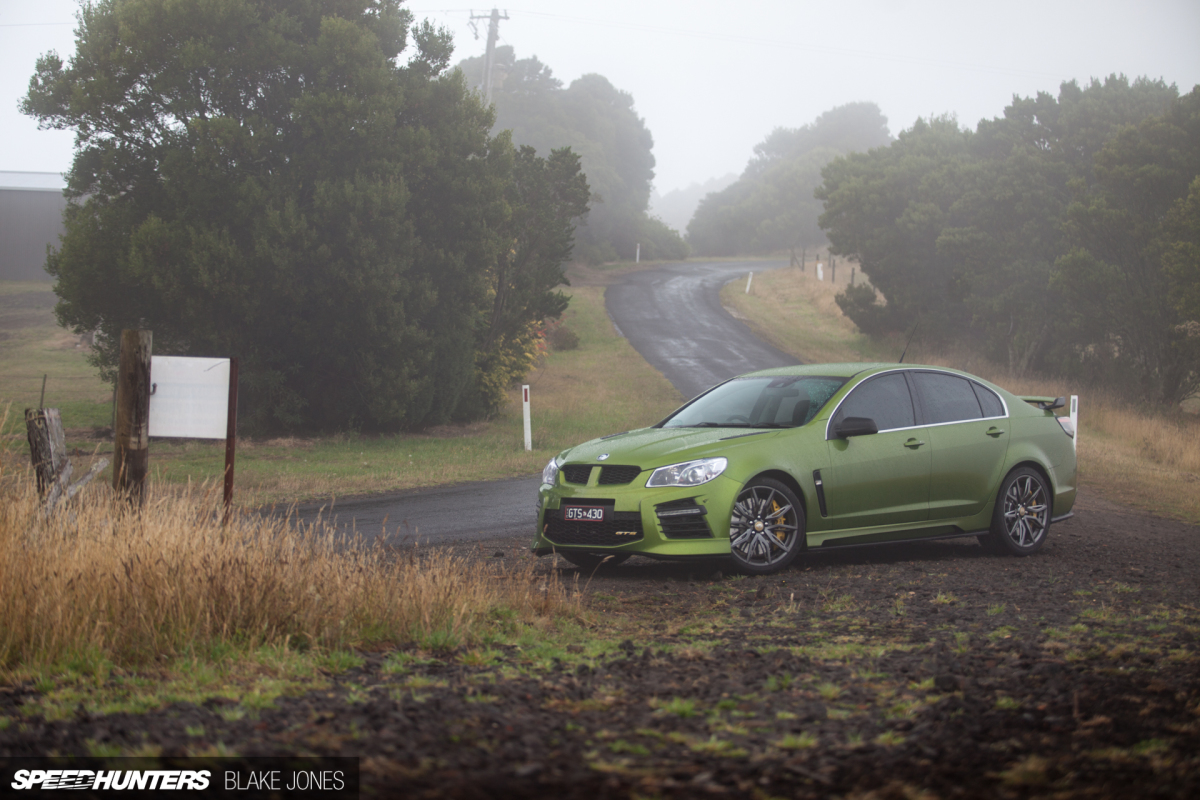 I hate to admit to bias, but I wasn't expecting an amazing ride quality from the HSV; it's just not something I've ever seen them lauded for in the past. So the second welcome discovery was that the Magnetic Ride Control system turns the GTS into a prospect for driving fast over any road surface, regardless of turn radius and surface condition. This was my first experience driving a car with active damping so I won't claim to be an expert on the operation, but the system manages to reduce significant surface defects into barely noticeable flits without compromising firmness, which, although artificial in feel, stabilises the vehicle in ways that is simply impossible with a traditional (non-active) suspension setup.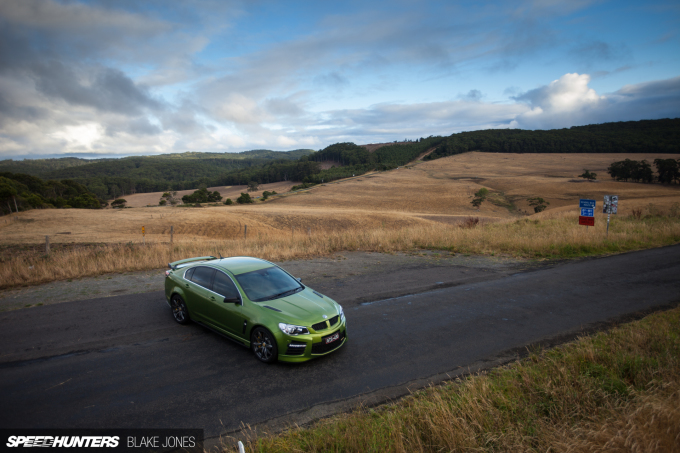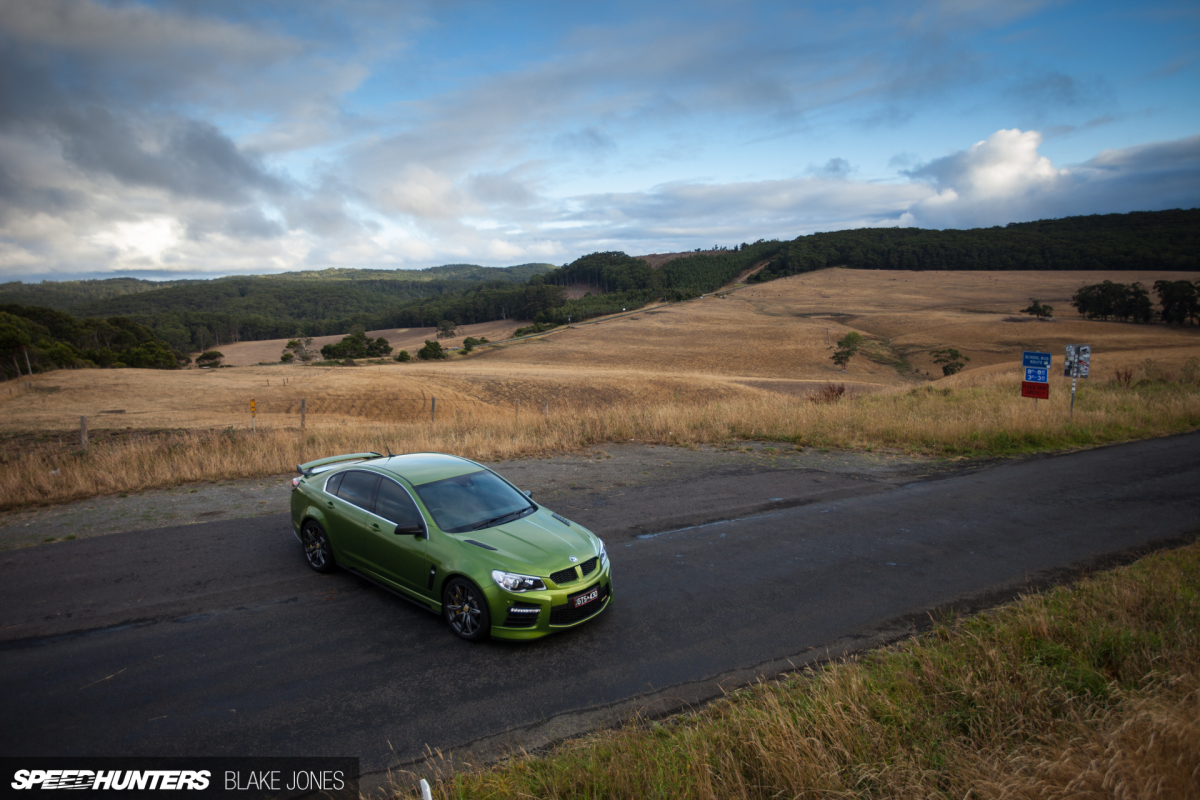 What this all equates to is a car that manages to have its cake and eat it too in many ways; the brutal engine and tail-happy chassis have bucket loads of character, but finesse is still to be found at the far limits of the car's abilities.
Legacy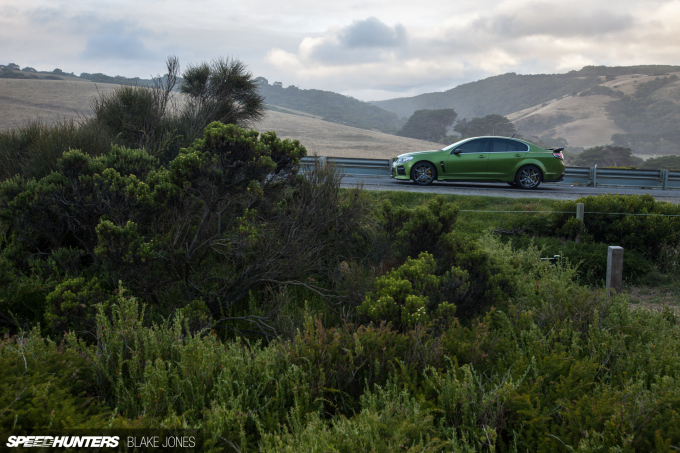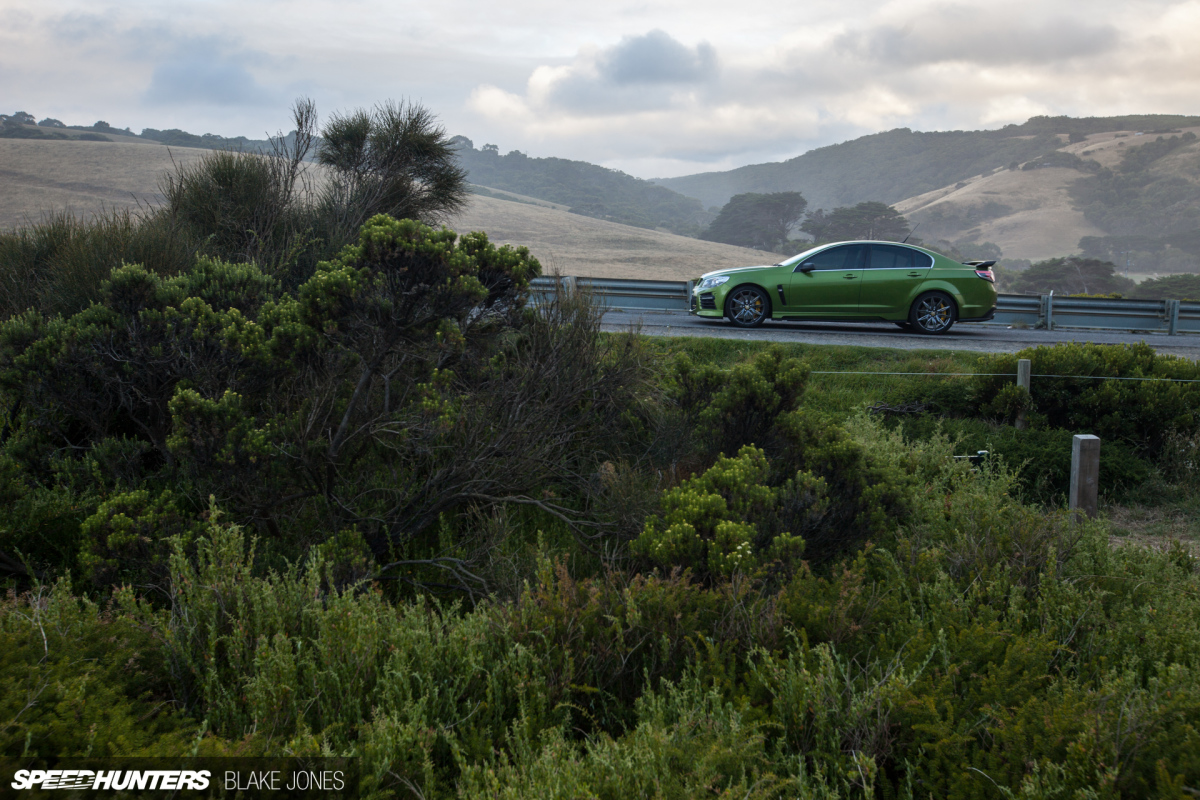 Unfortunately for us, this is likely to be the last vehicle of its type we will see from HSV. The VF Commodore upon which HSV's range is based will be the last Australian-made Commodore when local manufacturing wraps up in 2017, and correspondingly the last large rear-wheel drive V8-powered sedan from a nameplate spanning 38 years.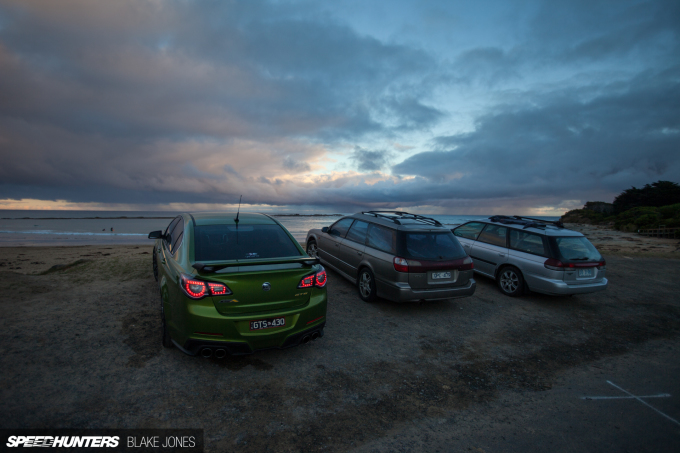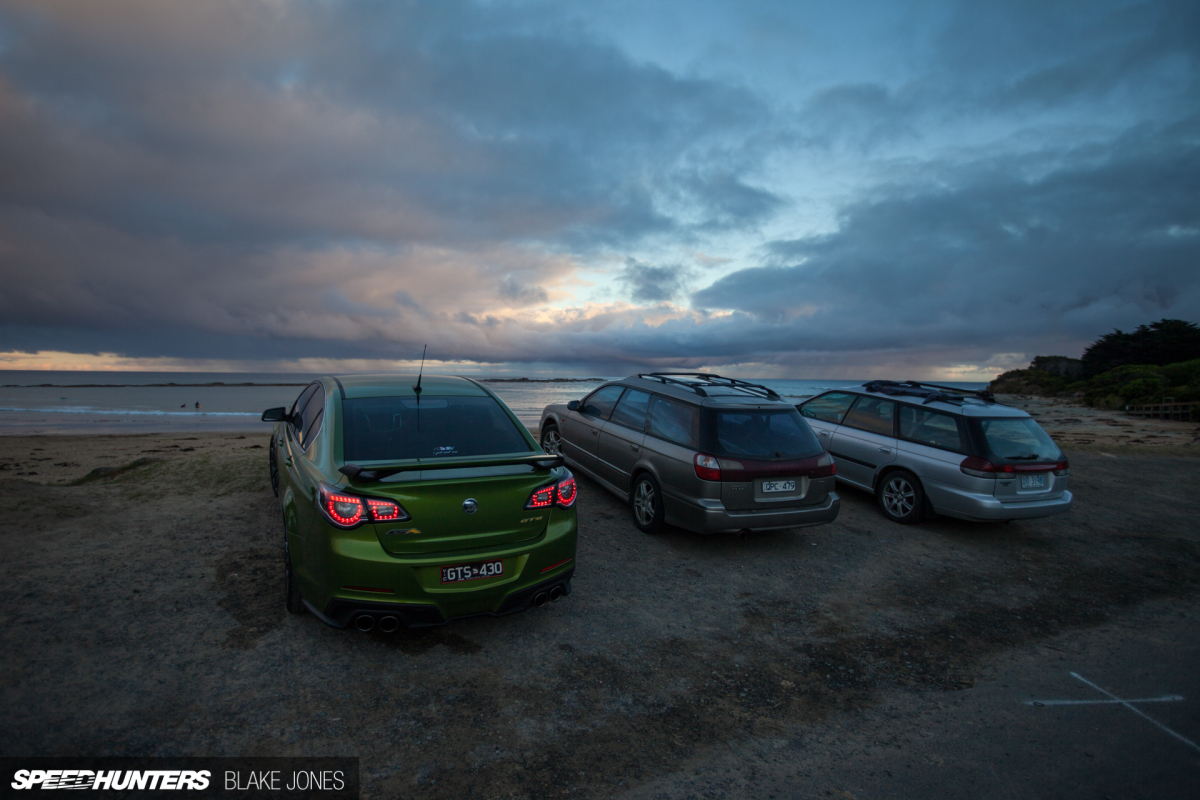 Holden says the Commodore will live on through a new, imported vehicle platform, but undoubtedly the classic Australian character that defines the VF will be absent. HSV's representative ensured me that the partnership with Holden will continue into the foreseeable future, but wouldn't rule out similar development with other brands. This would be a seismic shift for a company that has been defined by GM V8 powerplants, but I don't doubt their resolve.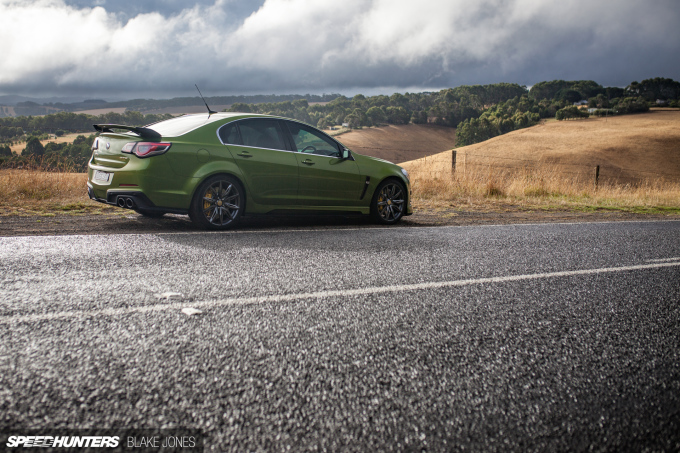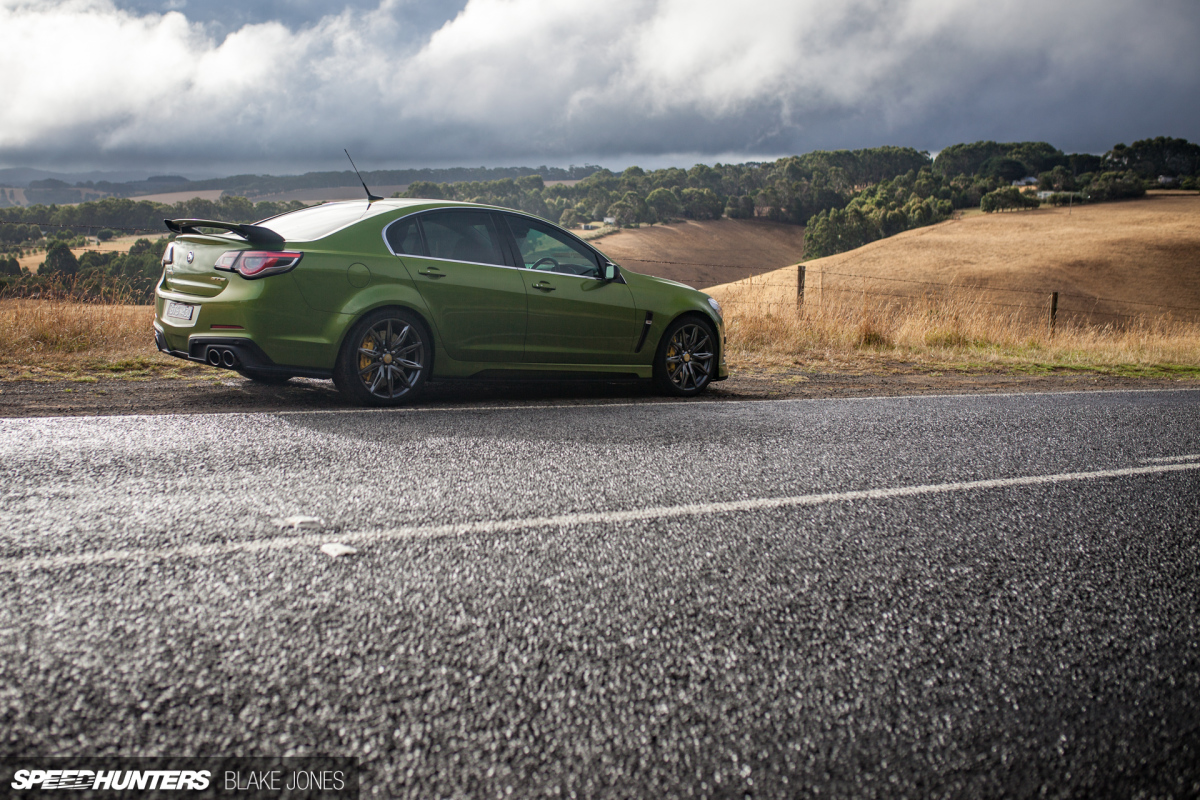 It's not a stretch to say that the this GTS is HSV's swan song. They knew they had to build something very special to commemorate the end of this long road; a final punctuation point that celebrates the heritage while being genuinely good enough to demonstrate the company's design and manufacturing expertise.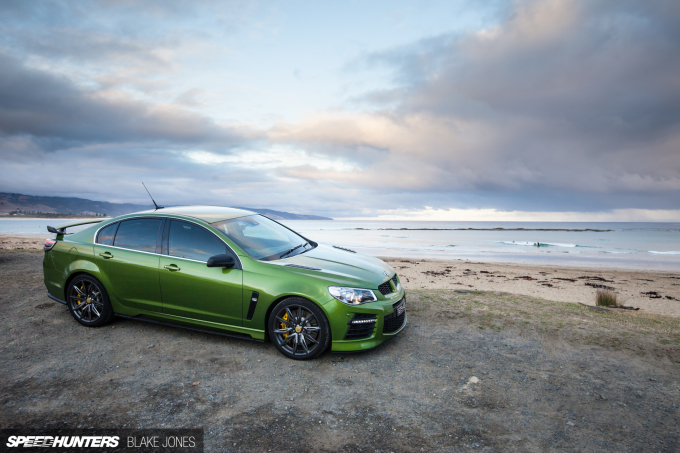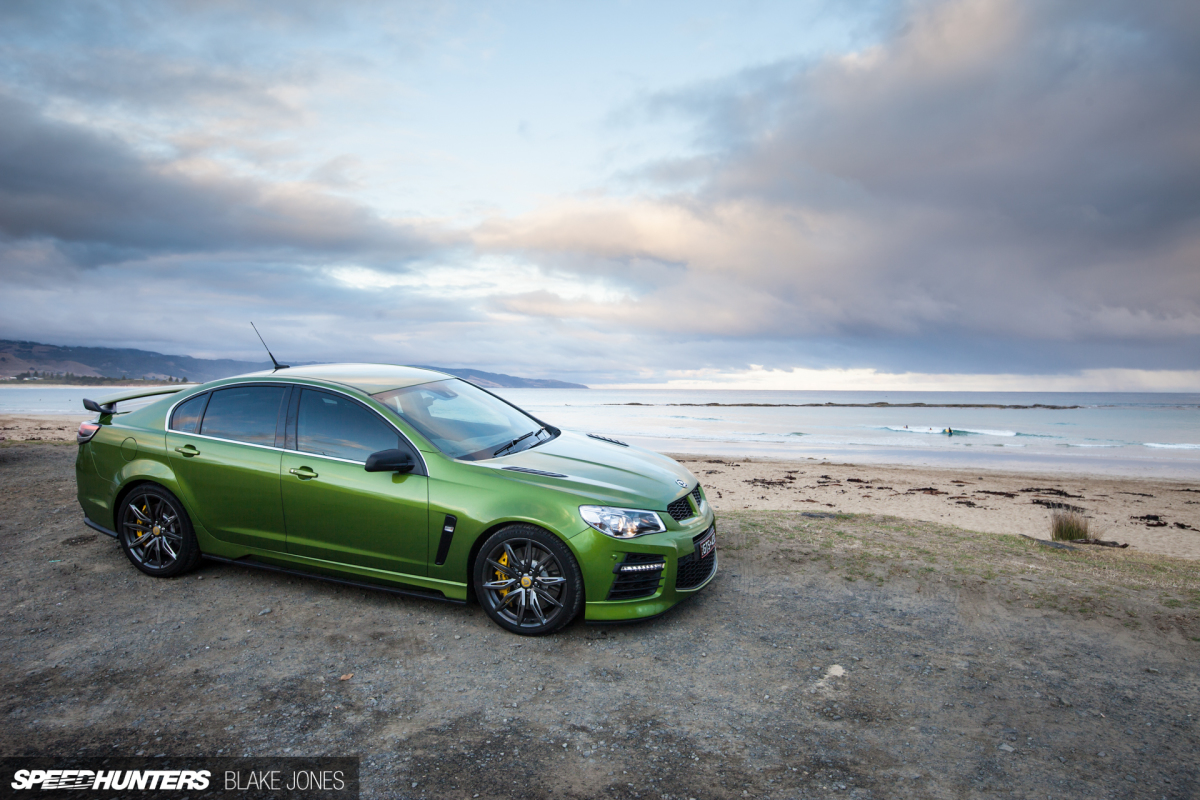 Mission success, in my opinion.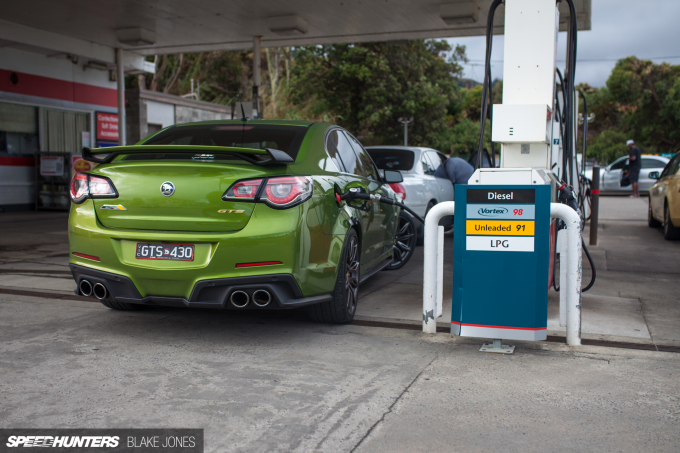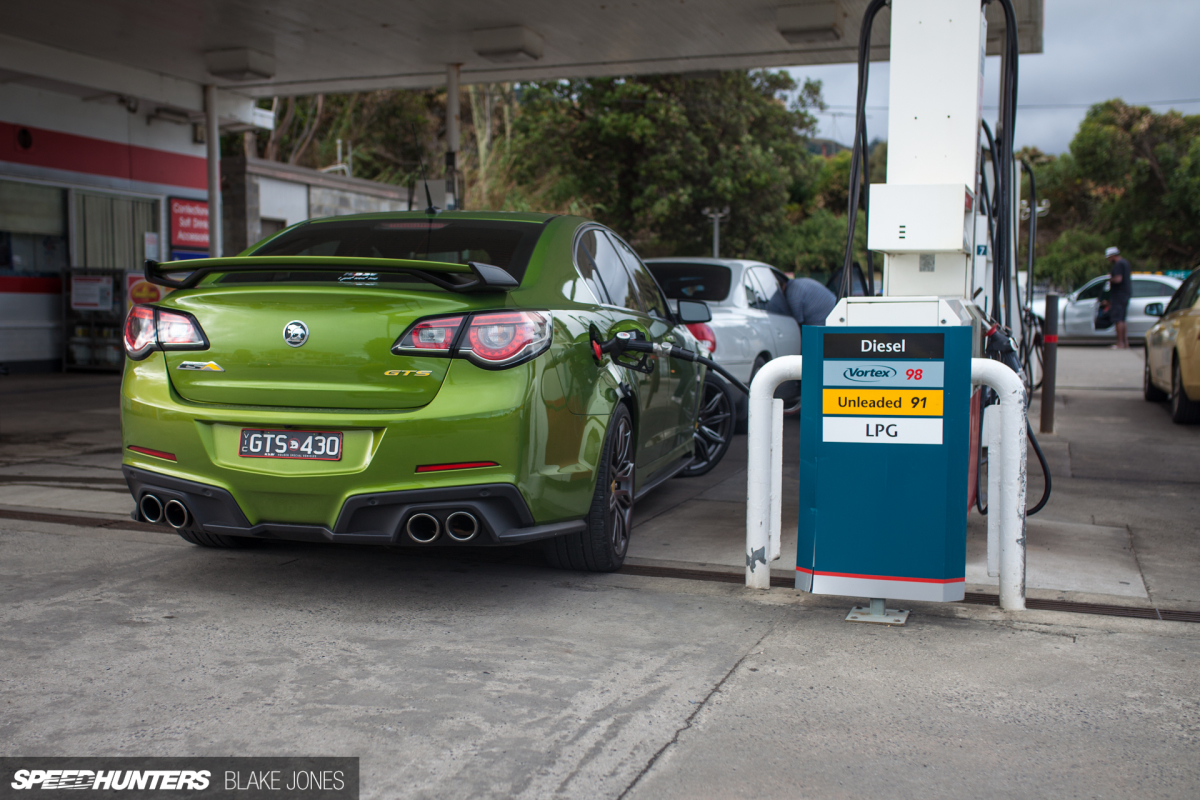 HSV's representative joked about the GTS having 'worst in class' fuel efficiency, but unfortunately that's a big reason why cars of this breed are dying out. Once upon a time the Commodore and Ford Falcon would trade places at the top of the best-seller list, but today the names are Corolla, Mazda3, and CX-3.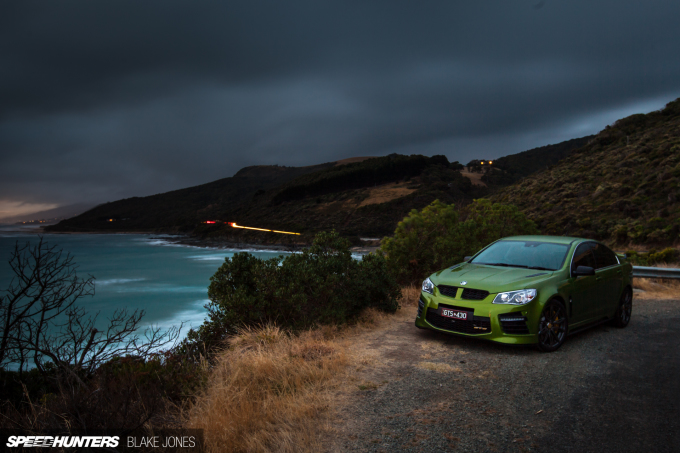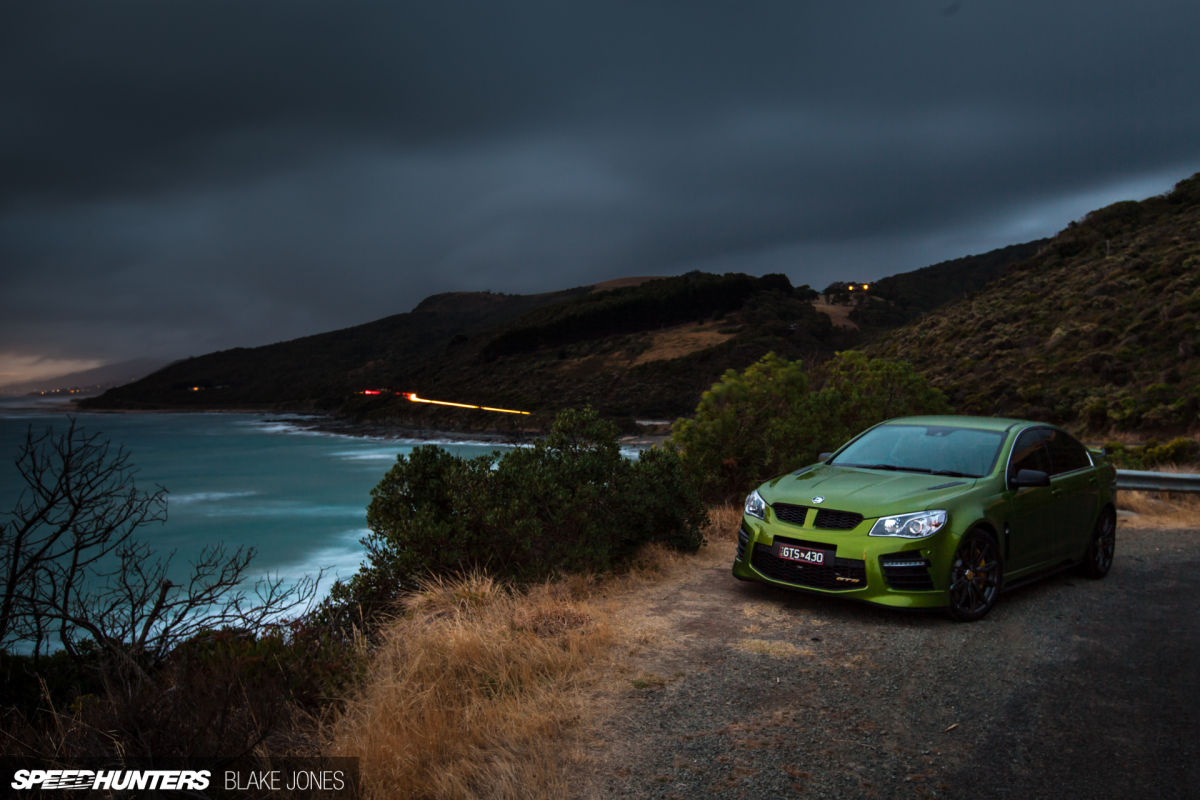 It's a shame that Australia doesn't have the volume to support a niche market for enthusiasts, like has happened in the US with the Mustang, Camaro, Charger and co.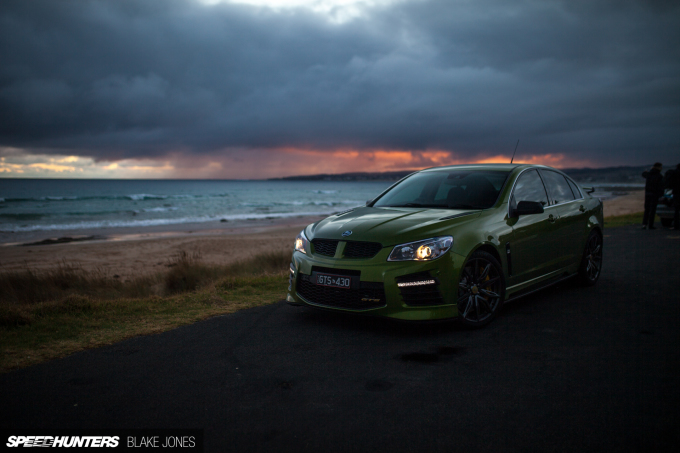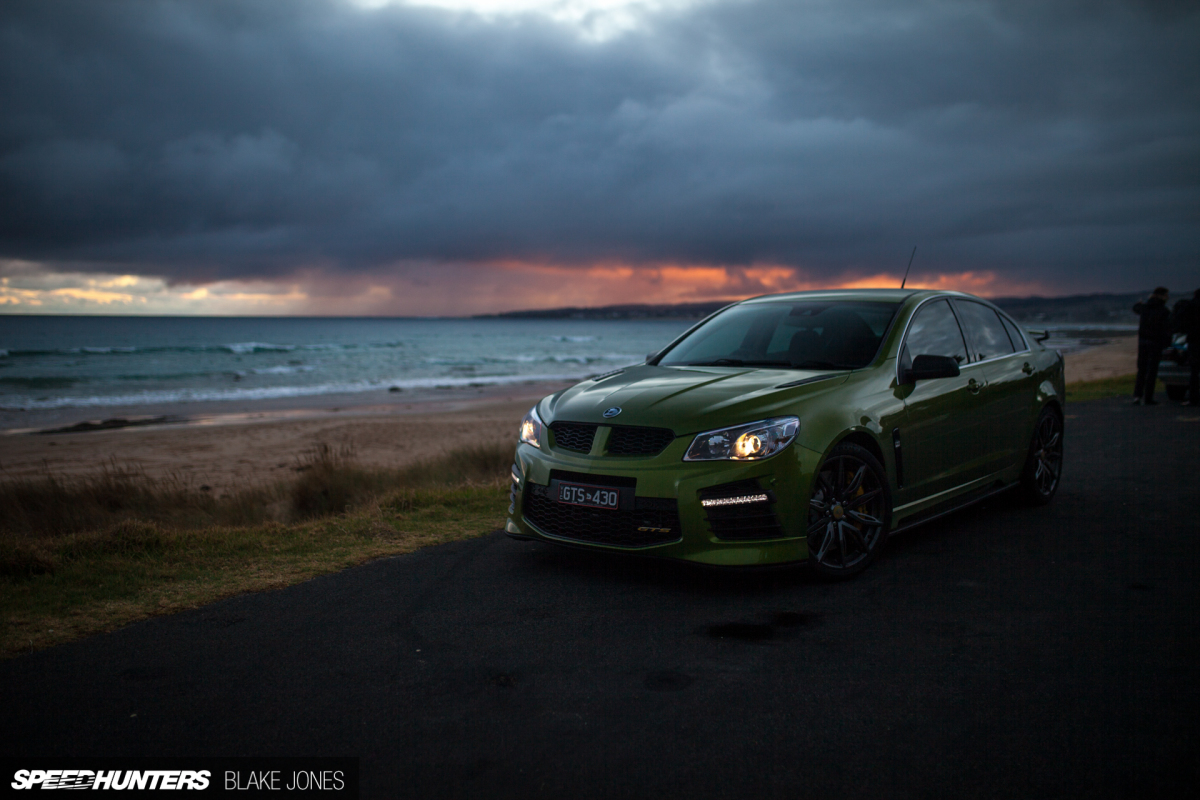 Despite a shaky start with the GTS and a weight of expectations against it, this car ended up broadening my definition of a performance vehicle and left me with a genuine appreciation for this country's small but expert field of automotive designers and engineers.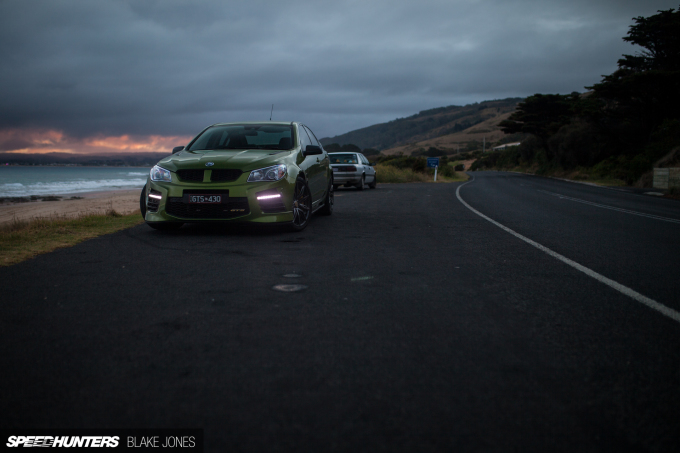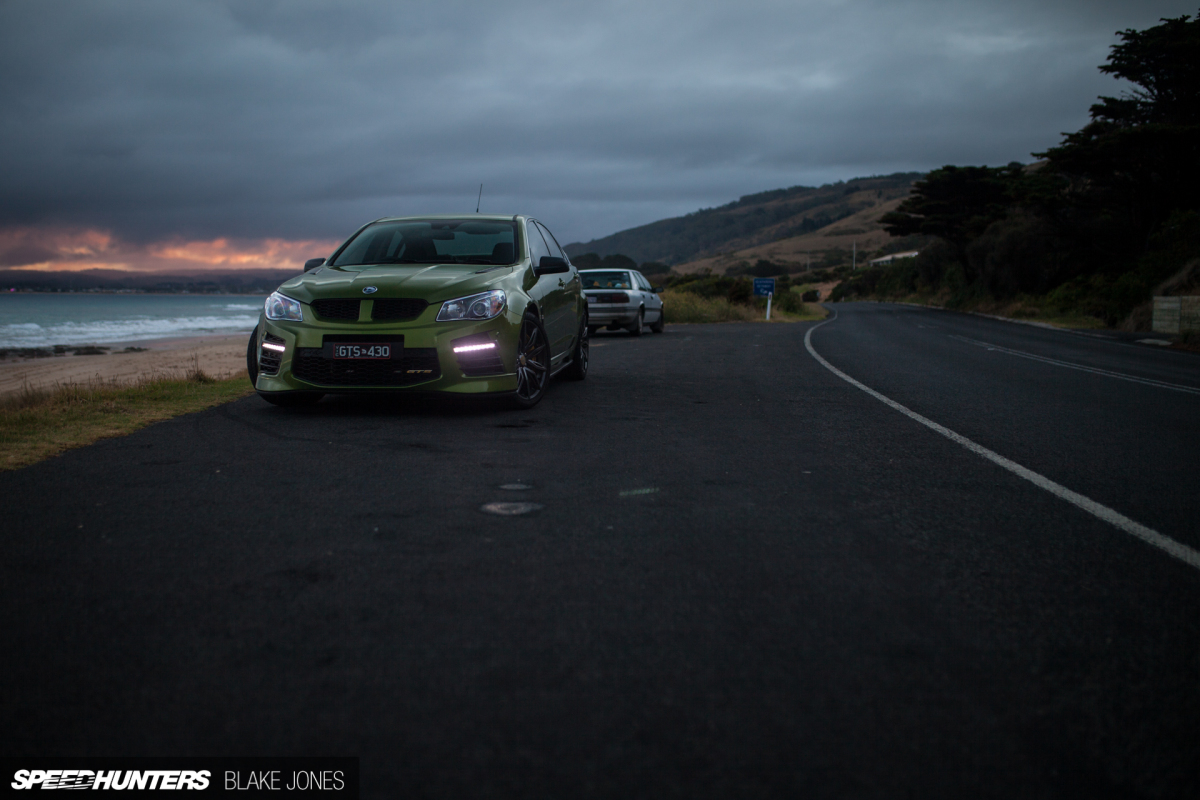 Before I ever started writing about or photographing performance cars, I'd always dreamed of designing them. It's a tragedy that for the next generation of Australian enthusiasts, it's unclear if that will ever be a dream that can feasibly be achieved in Australia. Time will tell whether the GTS goes down as a classic or merely fades away into irrelevance, but it's undoubtable that HSV has perfected that old formula and created a very worthy end piece. I can't wait to see what's next, whatever that may be.
Blake Jones
Instagram: blaketjones
blake@speedhunters.com