Black & White
Imagine what car culture was like in 1965 for the young up and coming enthusiast. What was the Speedhunters equivalent back then? Sure, there were specialist magazines and you could go to auto shows, but car culture was not nearly as accessible as it is today.
I'll take it a step further even. Let's say you do pick up one of those magazines; what's inside? Articles with black and white photos, with the occasional color ad.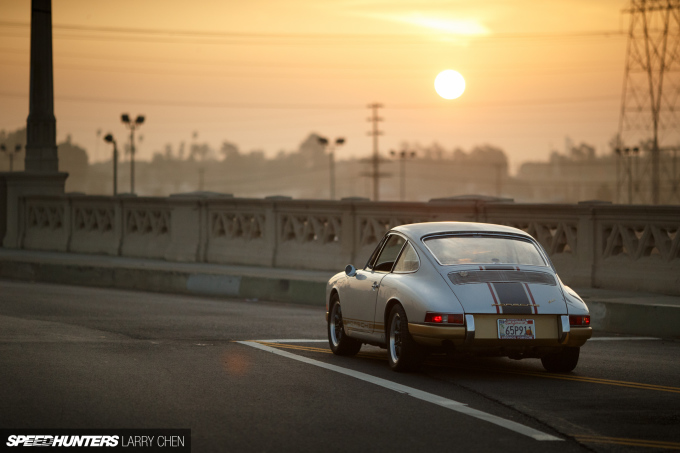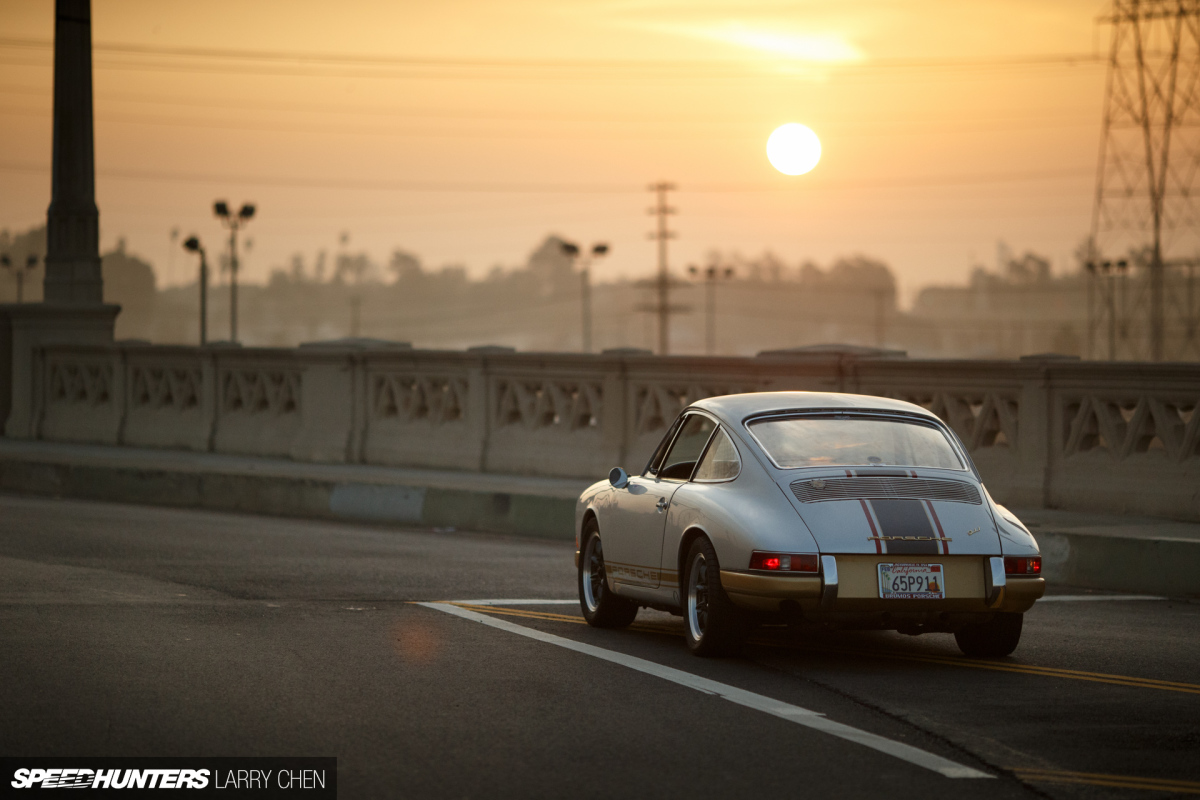 Back then the only way to enjoy the beauty and look of a modified car was either through grainy monochrome photos, or if you actually saw it in person. But now more than ever it's so easy to convey the lines, color, shape, and overall beauty of a car with the advancement of camera technology and the vessel that is used to deliver said pictures and media.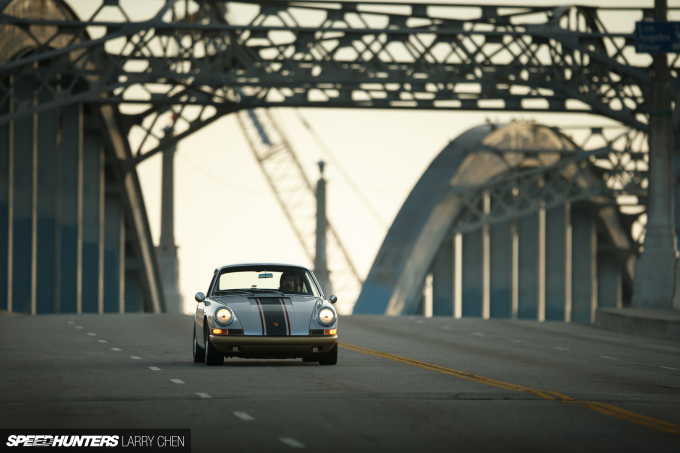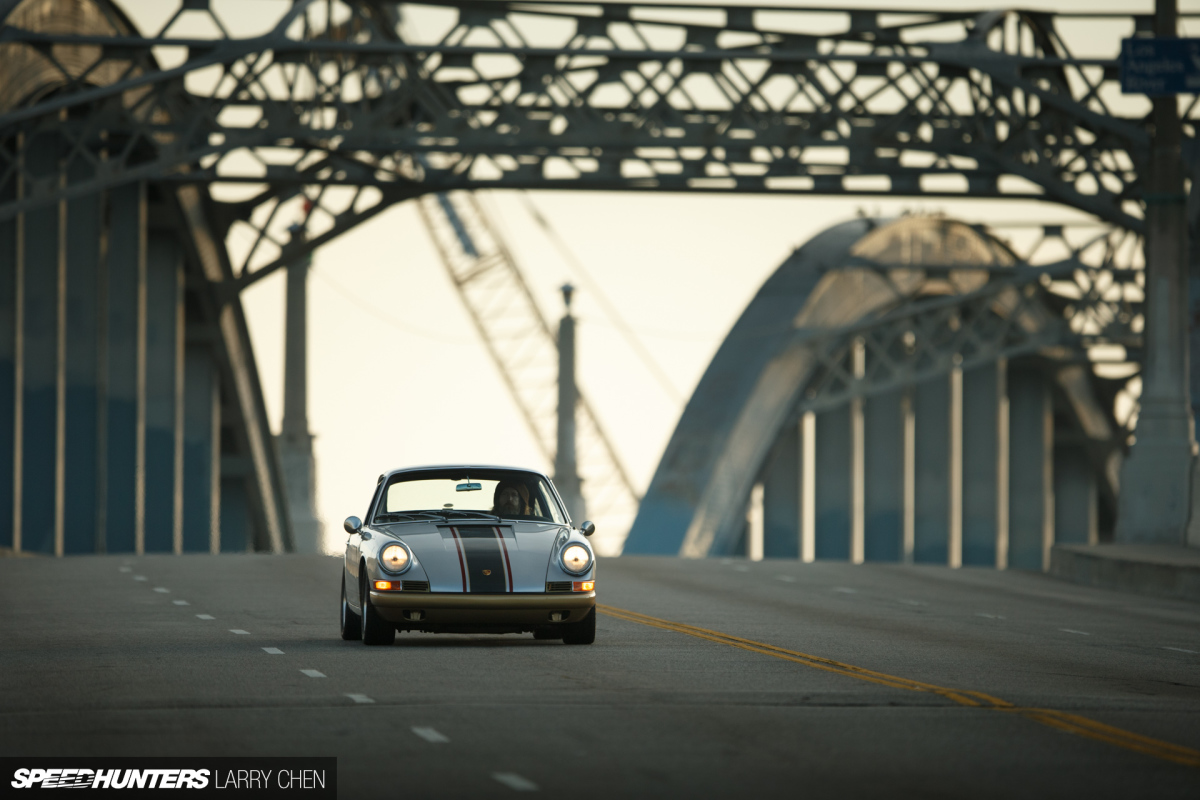 Damn – this car looks so good! And anyone and everyone from across the world can enjoy it.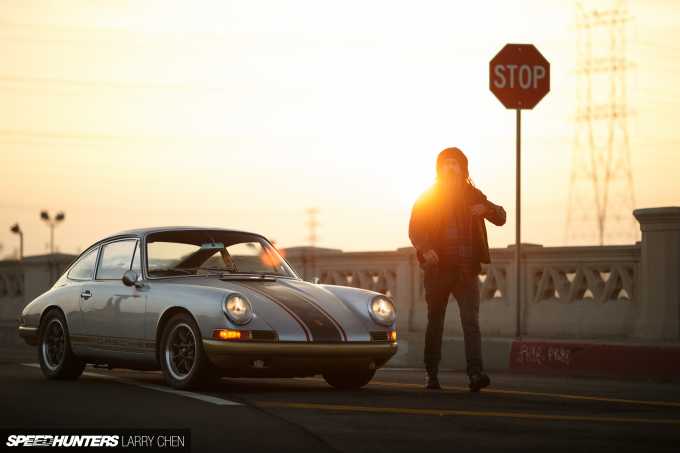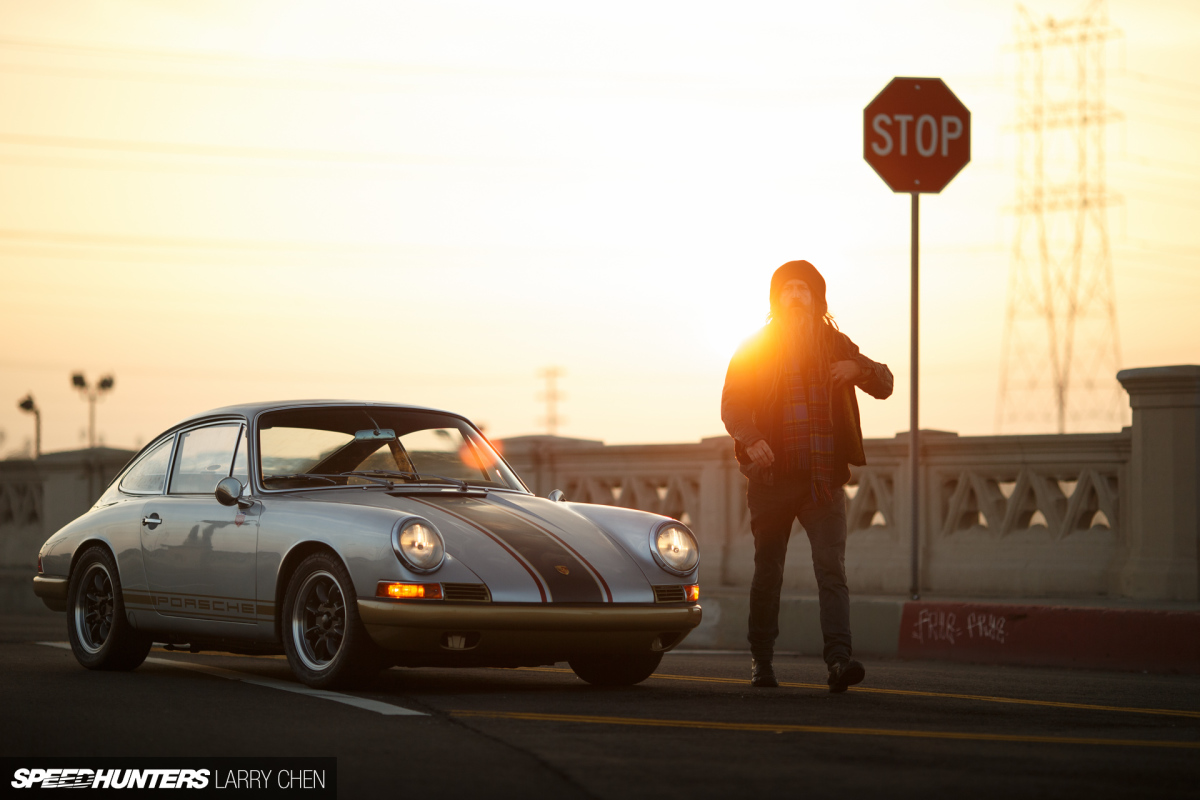 With that said, it's so easy to be able to enjoy the way a car looks and the way it sits; even the way it sounds over the internet. But there is still no way to convey the way a car feels in your hands and under your control unless of course you actually sit in the driver's seat. I did exactly that in Magnus Walker's 1965 Porsche 911.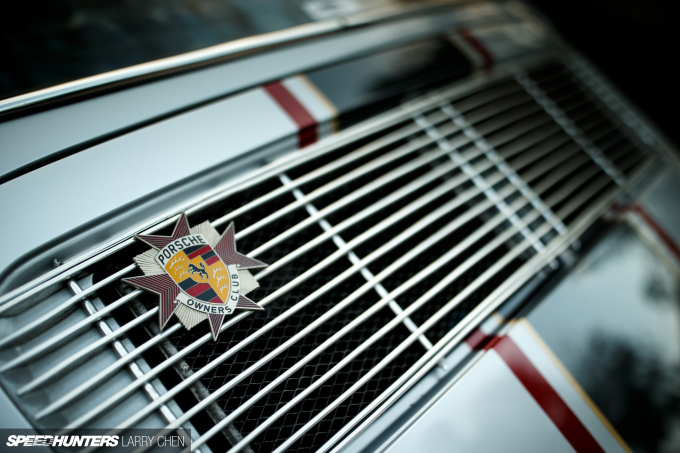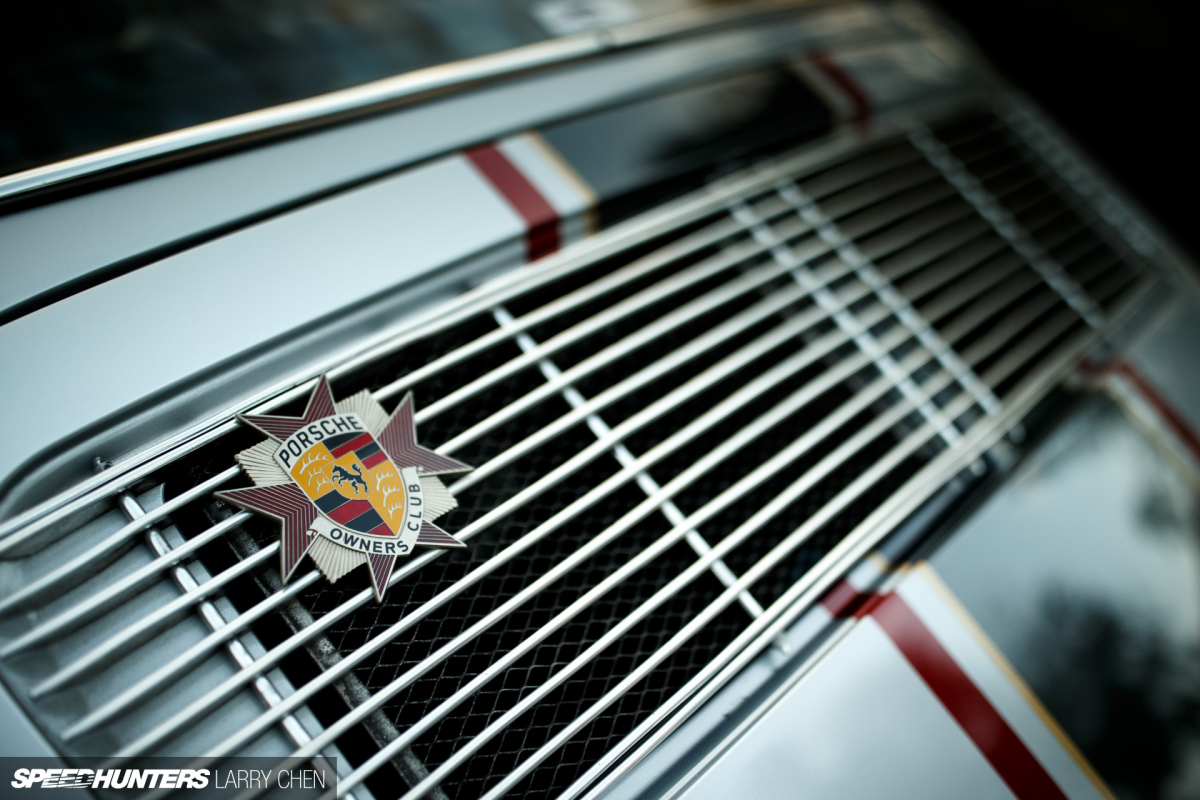 This Porsche is special in the fact that it's number 310 off the assembly line. It was assembled in 1964 and completed in 1965.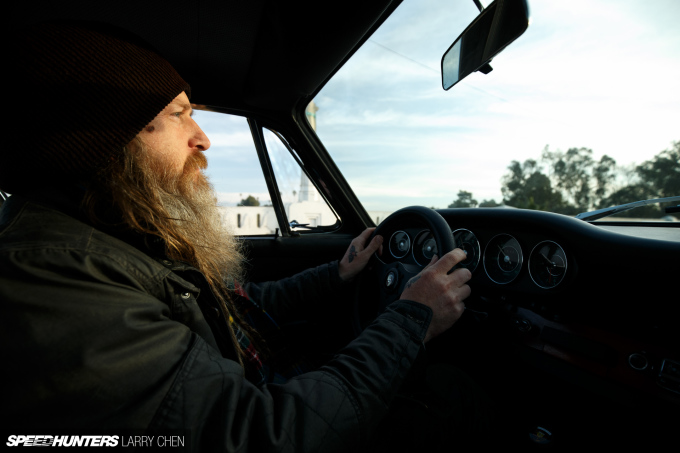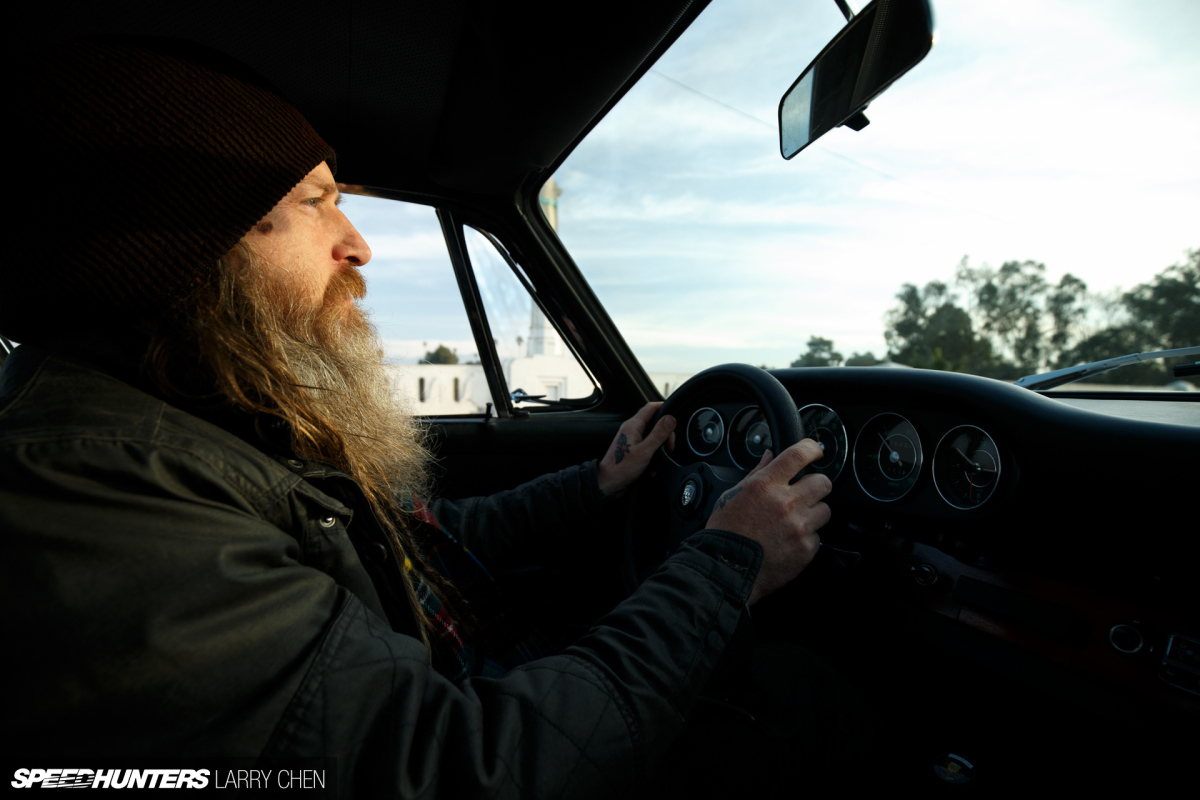 Magnus' interest in this particular 911 started around five years ago when he heard about it through a friend of a friend. It was in North Carolina at the time and not officially for sale, but Magnus chased the owner for about six months in the hope he could make it his.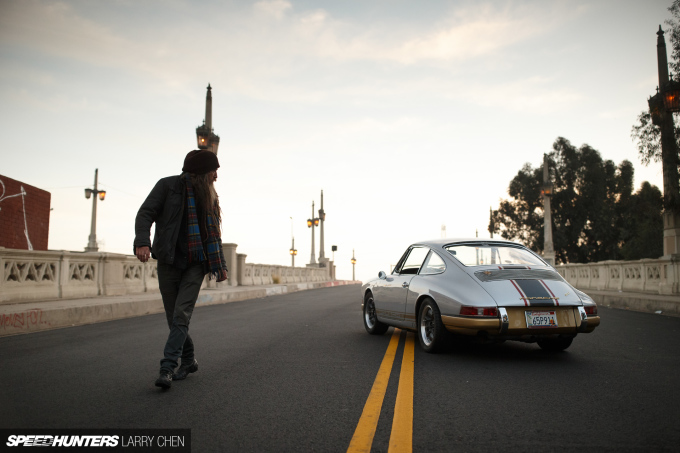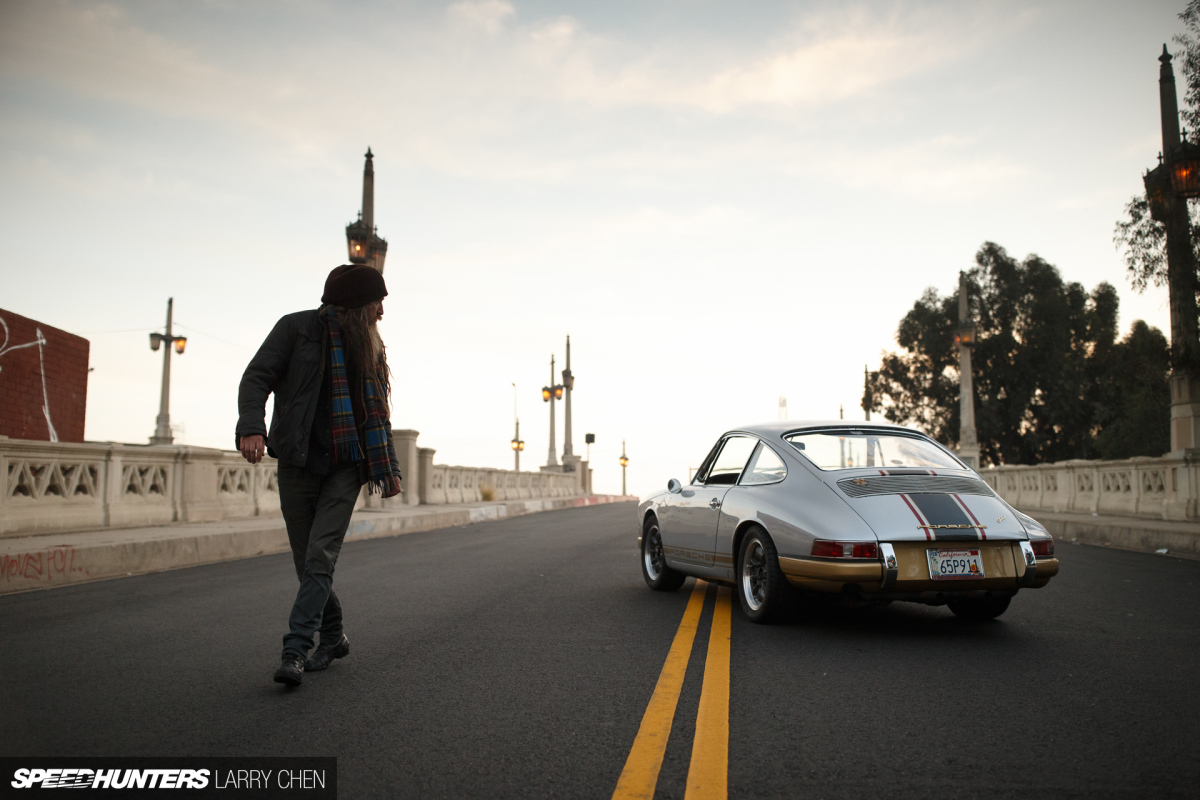 It wasn't easy though; they went back and fourth a few times and even after the owner finally agreed to sell it, he tried to back out of the sale at the last minute. Magnus persuaded him a bit further though, and the owner finally gave in.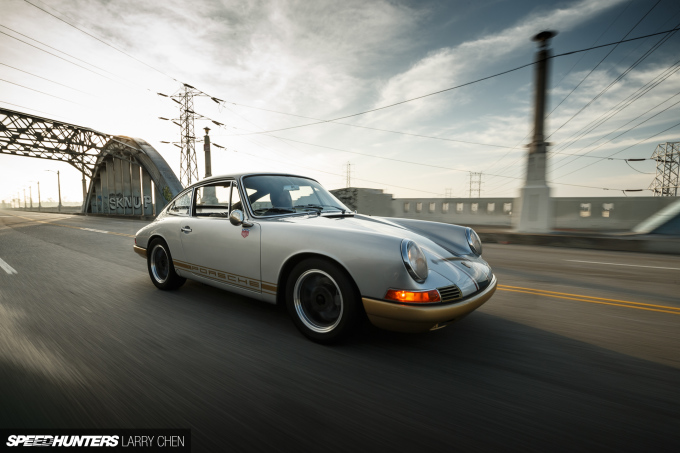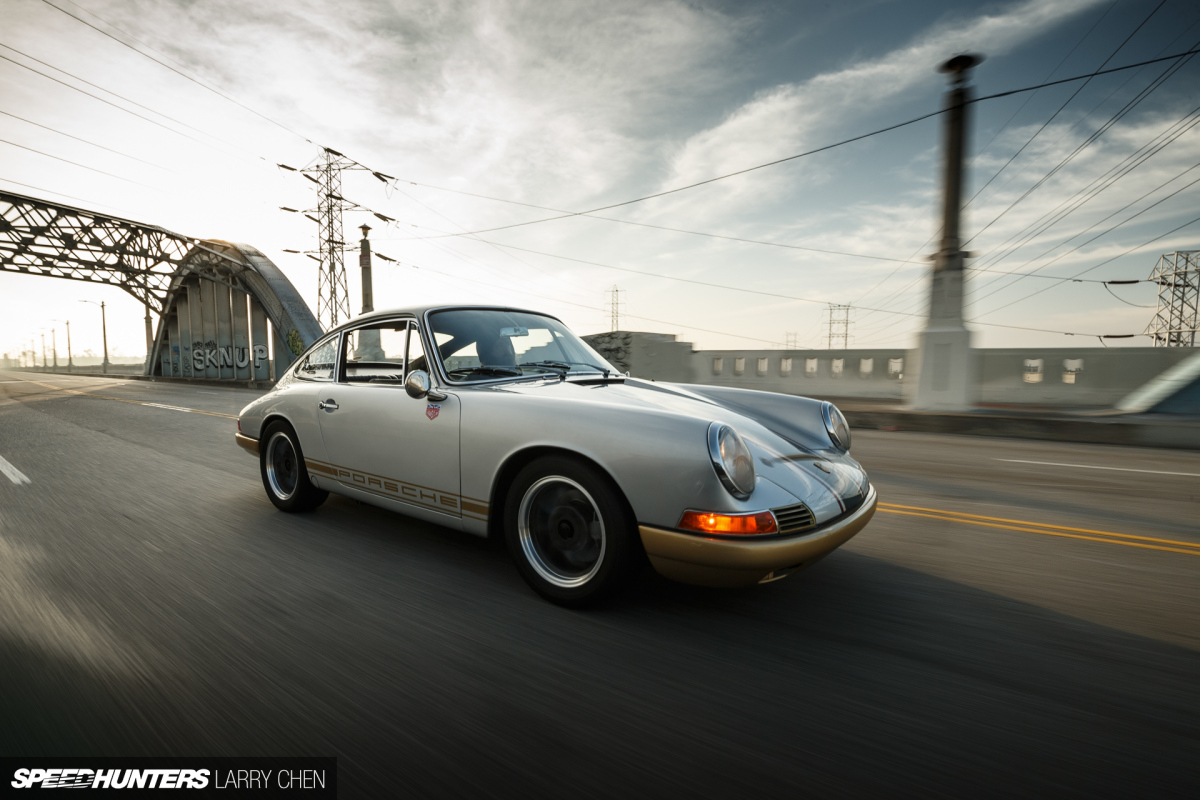 It was only then that Magnus found out the 911 was actually a Brumos car; an official certificate of authenticity from Porsche confirming the fact.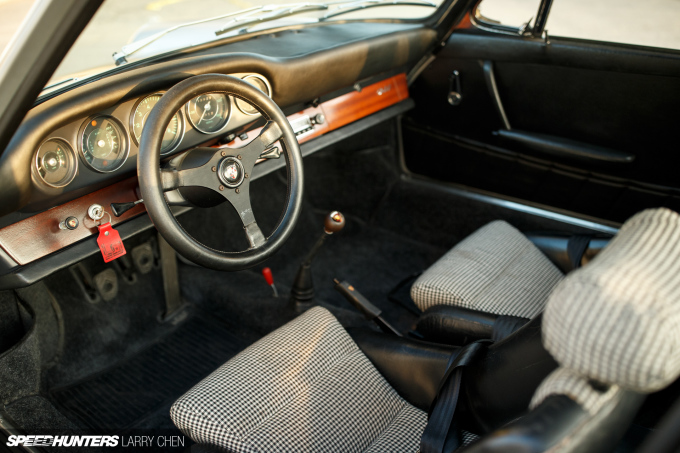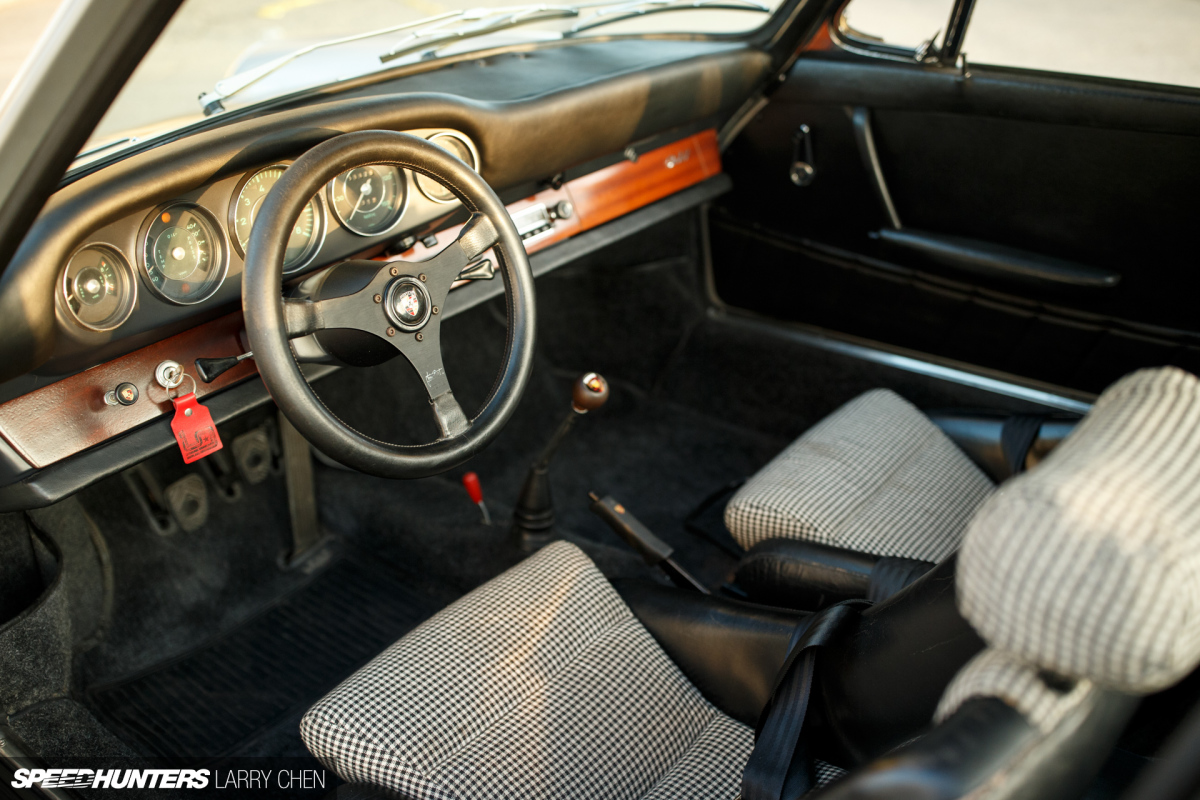 What's Brumos? A world famous Porsche dealer in Jacksonville, Florida, whose association with the German sports car brand goes back to 1959. This car was one of the first half dozen cars imported by Brumos in March of 1965.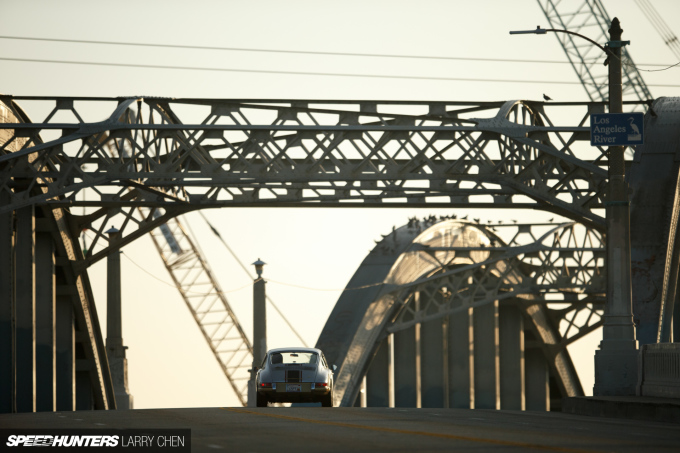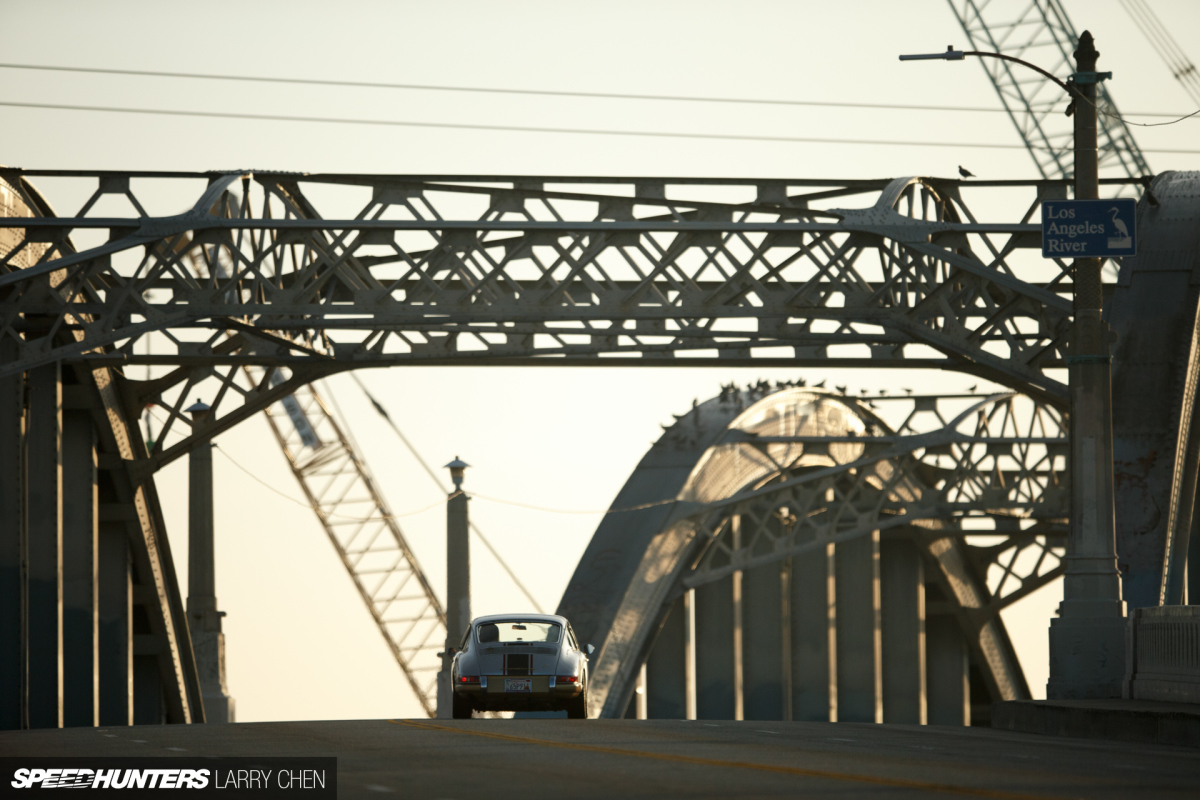 Magnus has always been a fan of the race team, and since he's owned this car he has been part of the Brumos Porsche family.
Early 911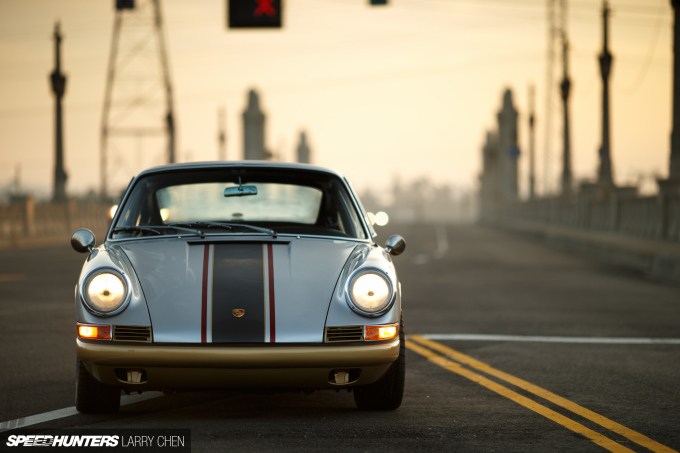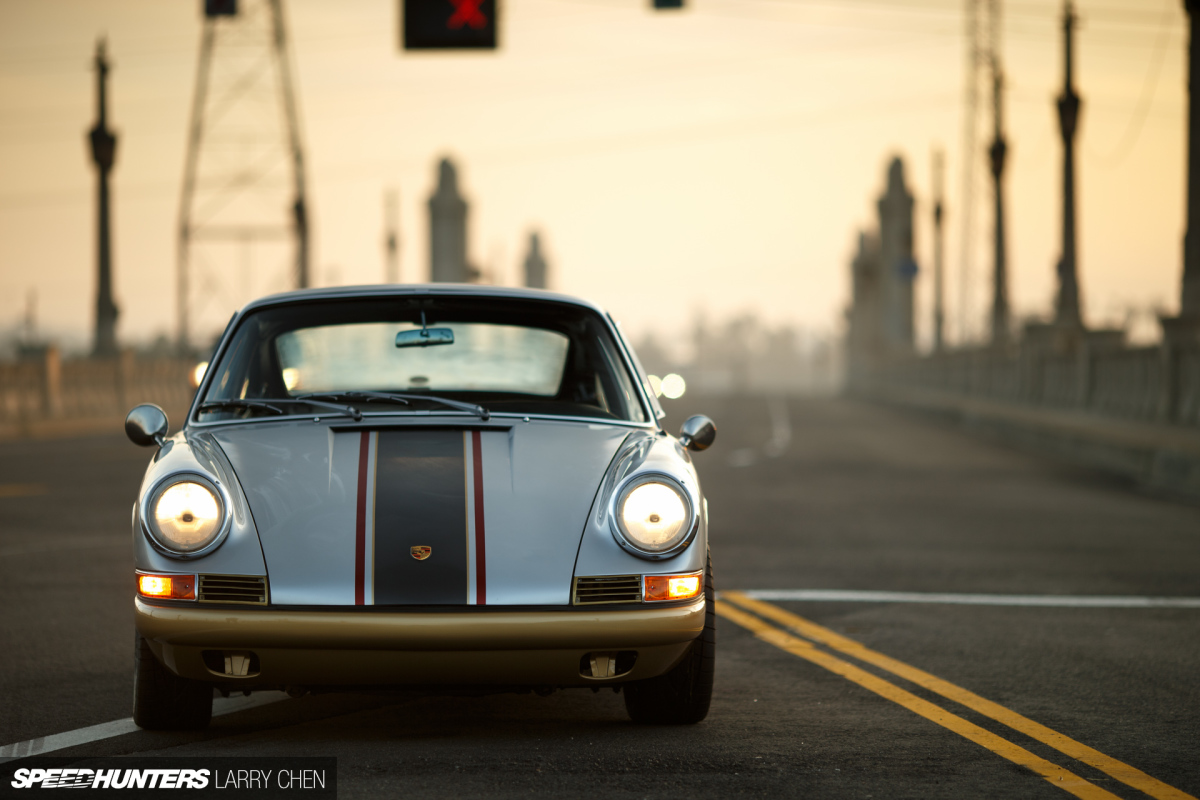 With that all said, this may very well be the earliest non-race Porsche 911 that is modified. Although, it was a bit Mickey Mouse when Magnus first got his hands on it.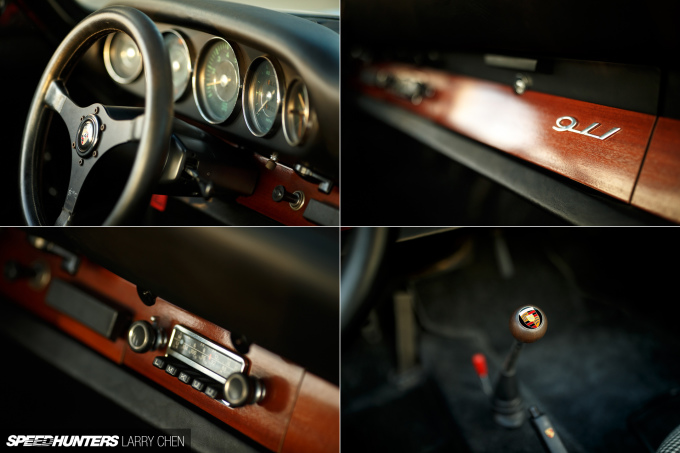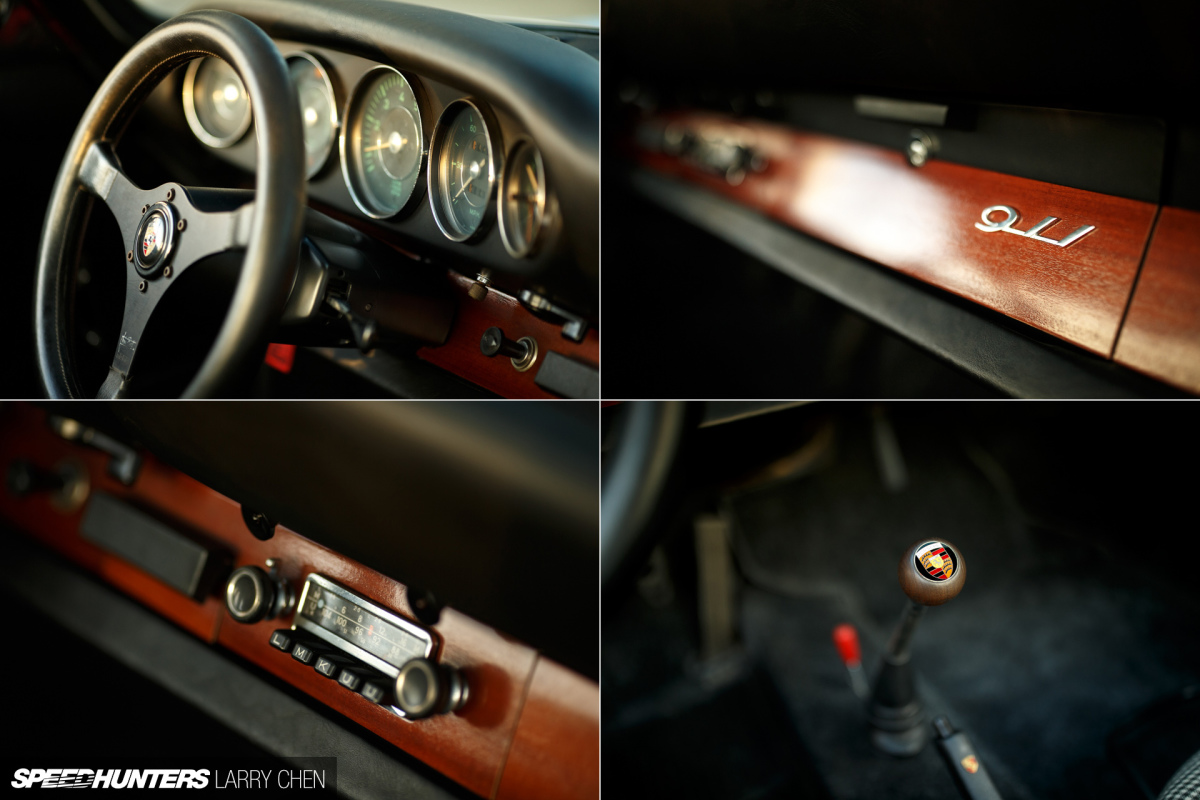 It was already modified, so Magnus figured why not take it a step further and modify it to his liking with that tasteful Urban Outlaw style. Or as he puts it, "Vic Elford style."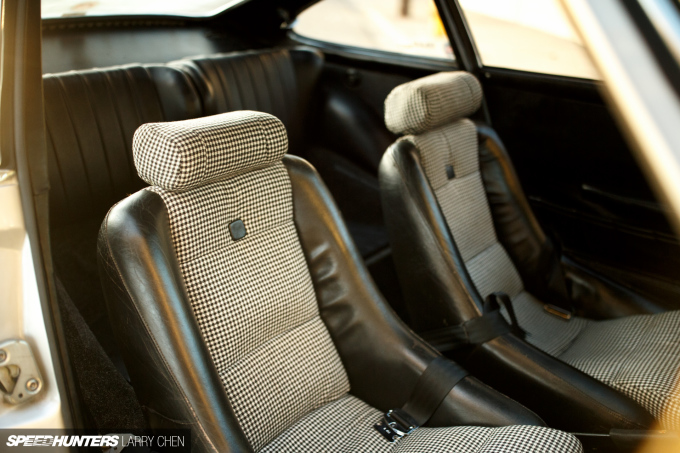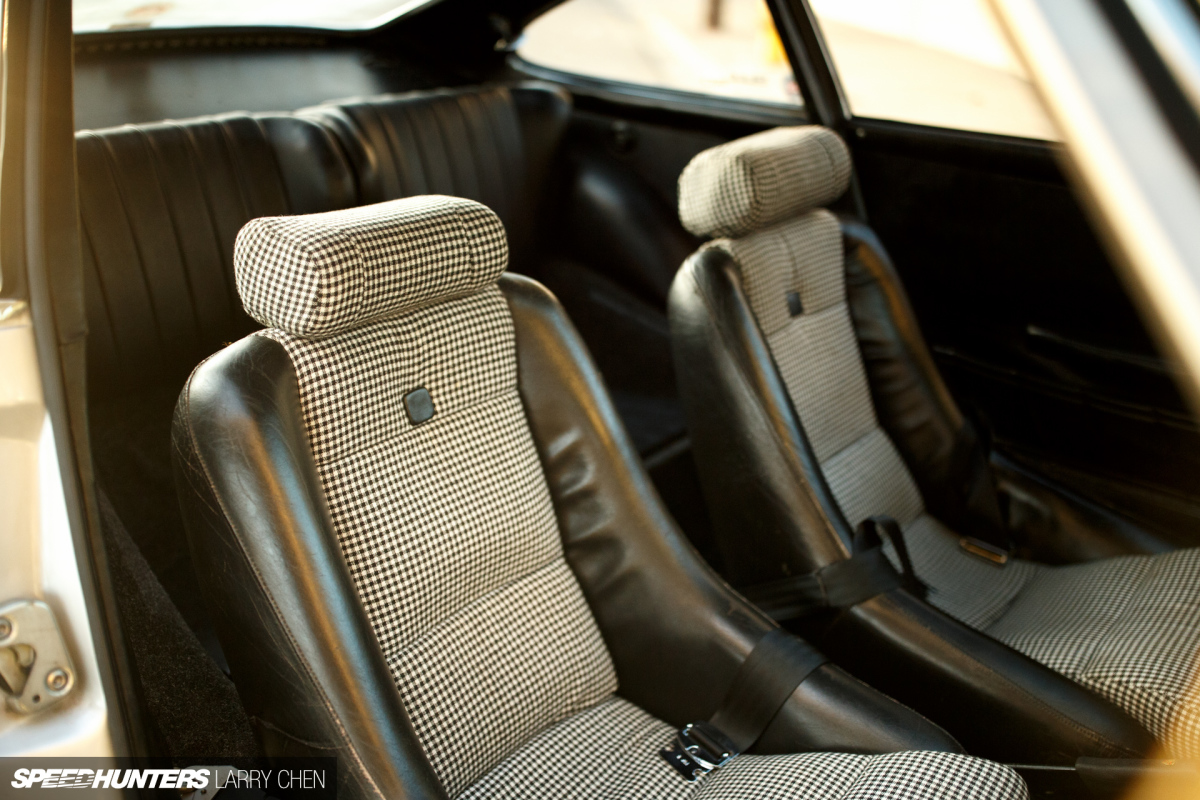 Magnus swapped out the aftermarket seats that came with the car and replaced them with some old school Scheel racing buckets which he upholstered himself using leftover material from his previous life as a maker of bespoke garments.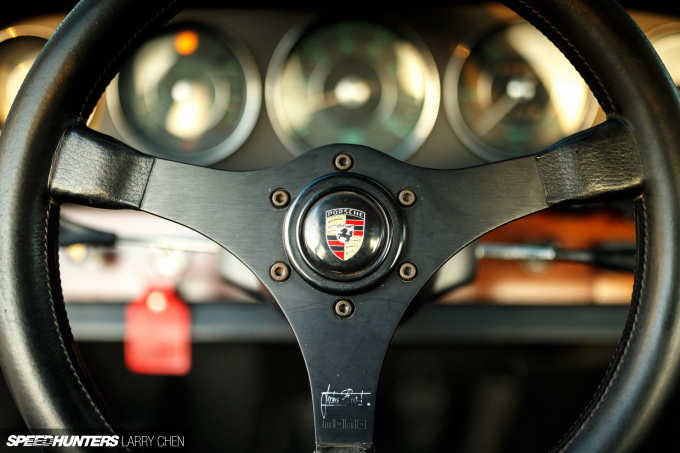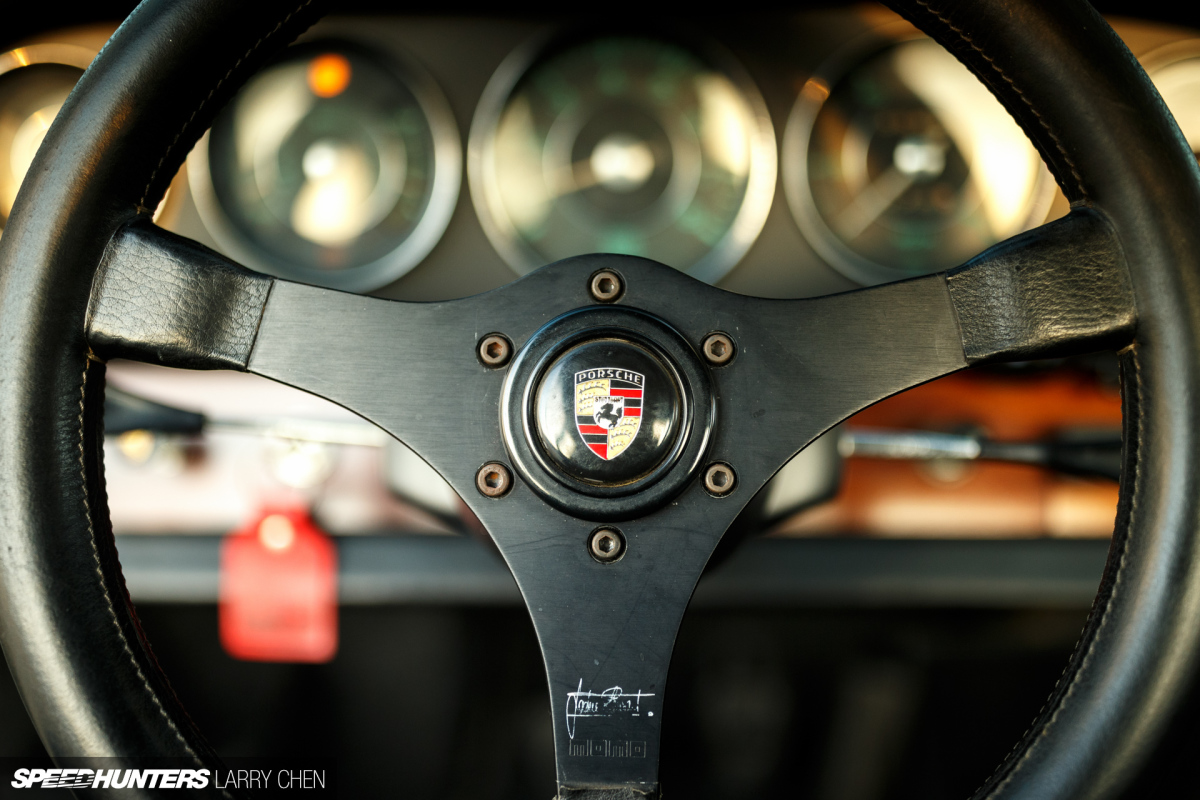 Magnus also installed a vintage Jackie Stewart Momo steering wheel; the wheel that inspired his recent Prototipo Signature Series Momo release.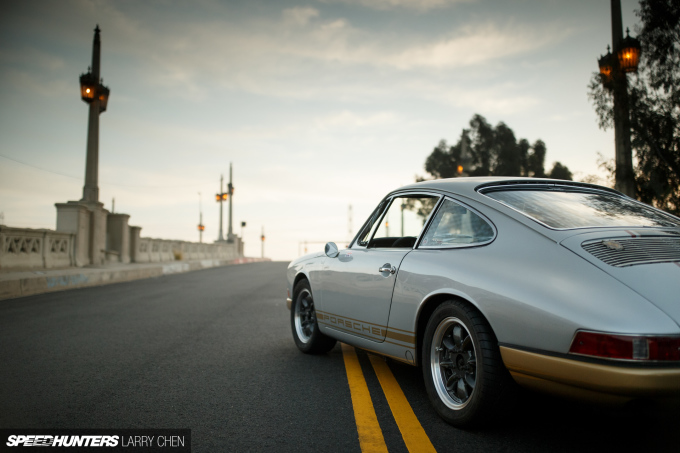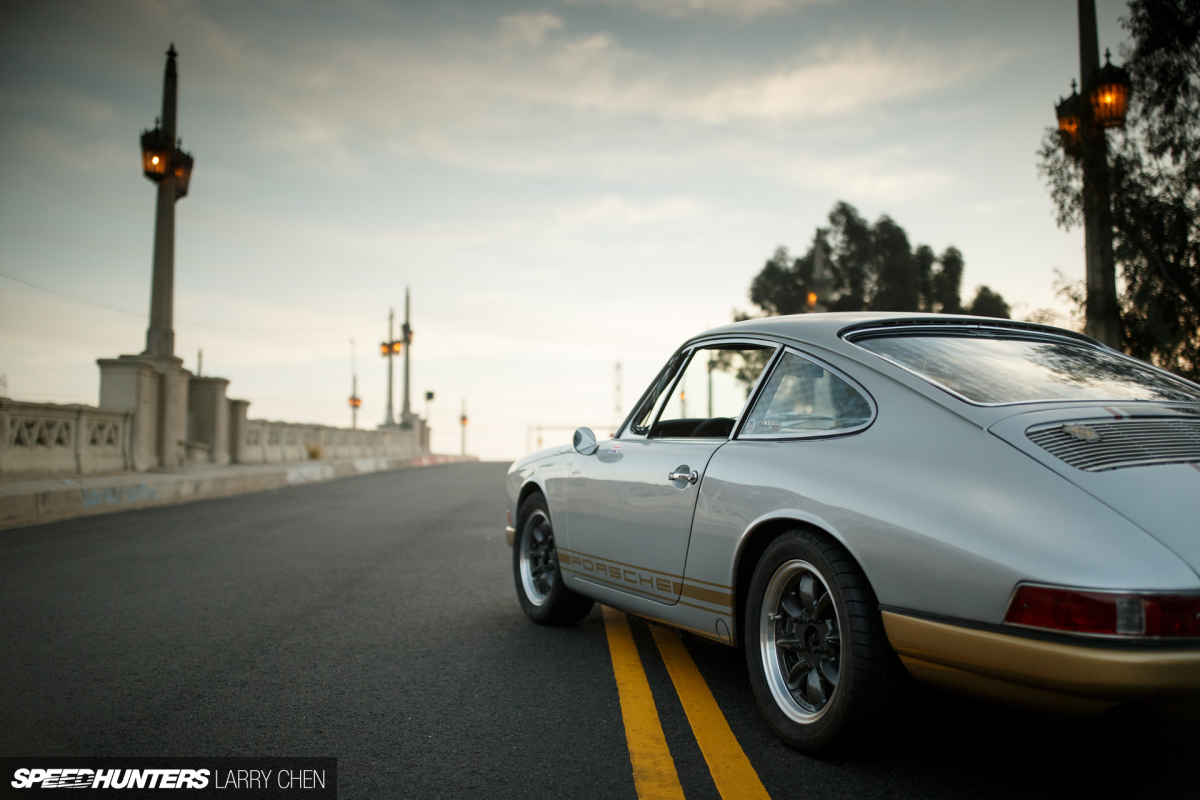 The '65 is currently running on 15×6-inch Superlites from Performance Wheels in Australia, but the Urban Outlaw loves switching up wheels like he's changing shoes.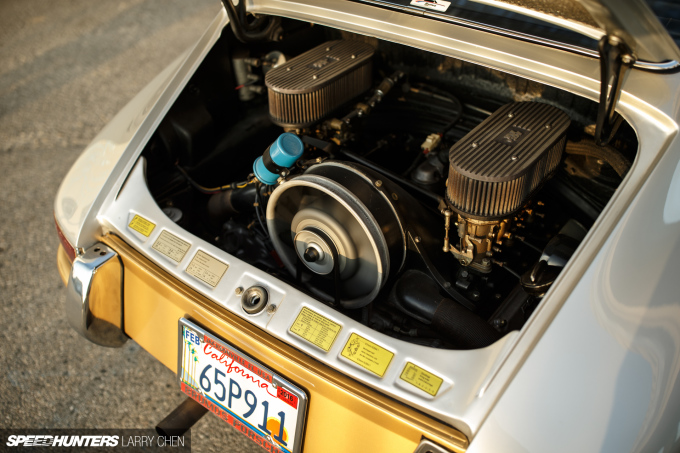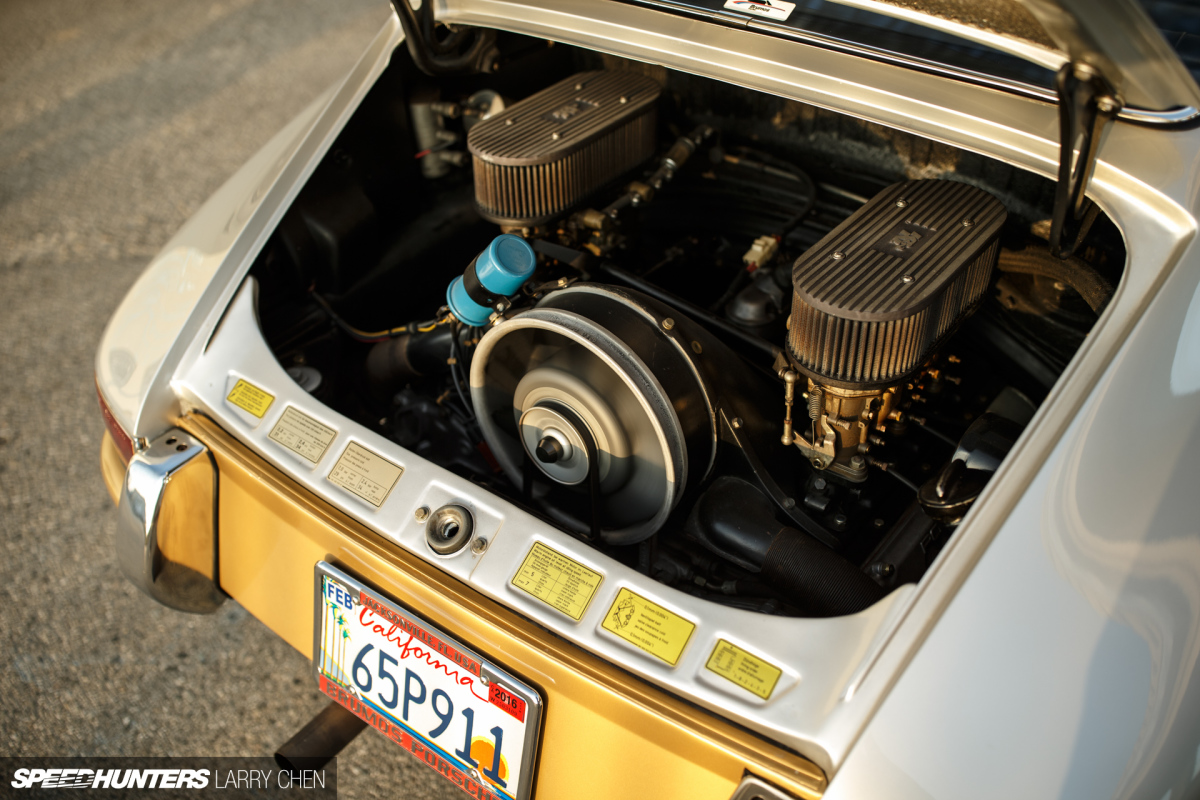 The engine is largely stock with modifications limited to headers and a twin sport pipe exhaust, which really gives the flat-six that raspy, naturally aspirated sound we all love.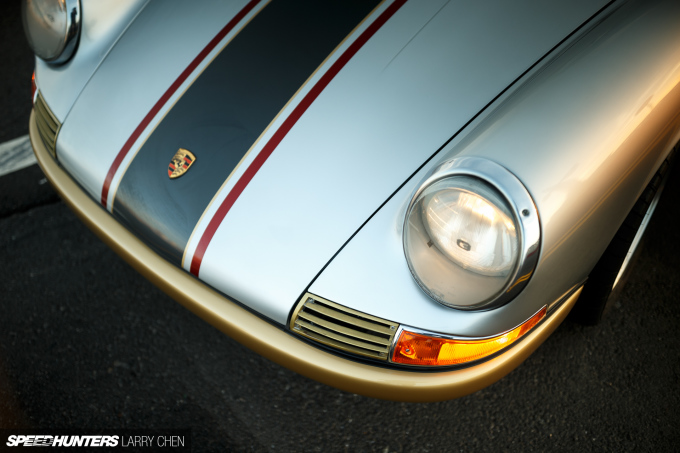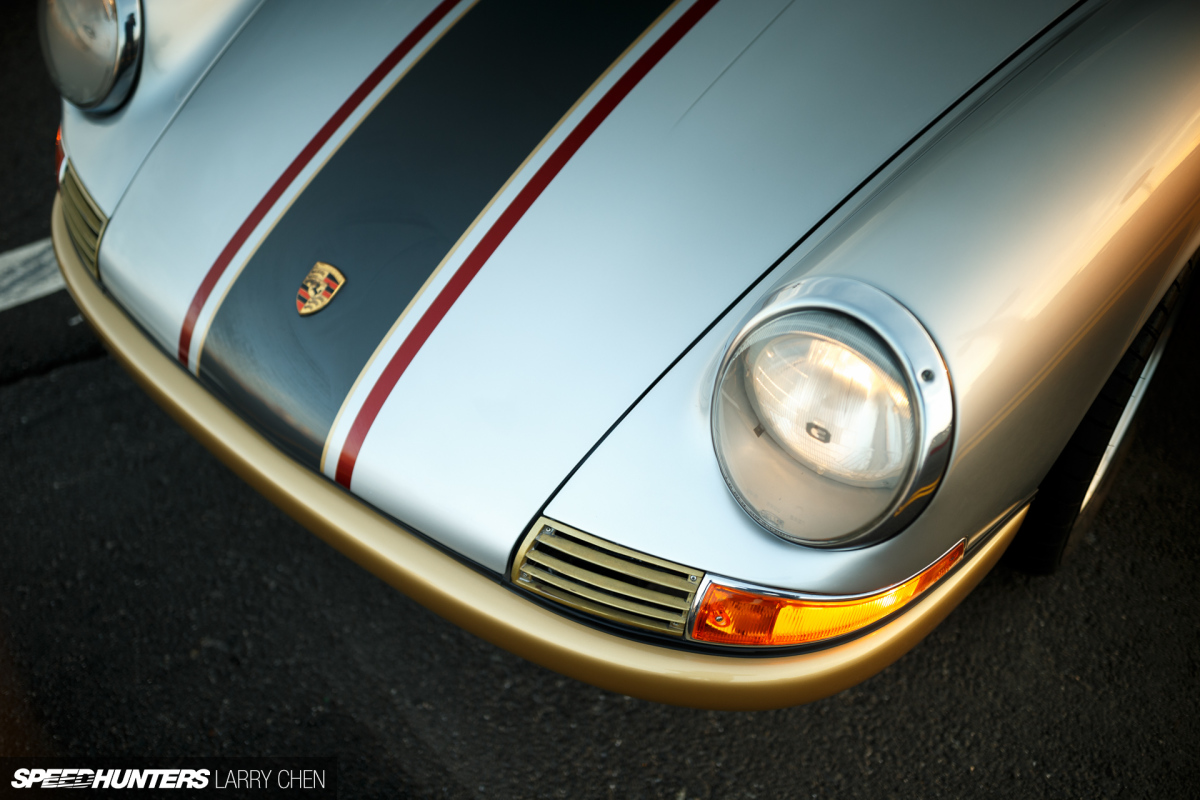 Exterior-wise, the horn grills were de-chromed for a raw brass look, leading to the period correct bumpers to be painted in a similar color.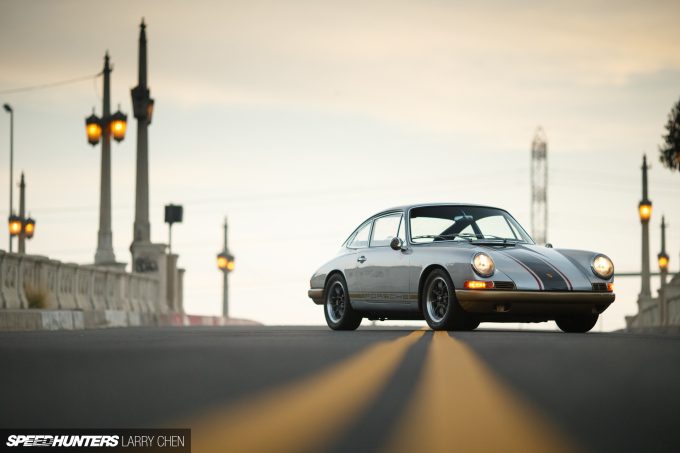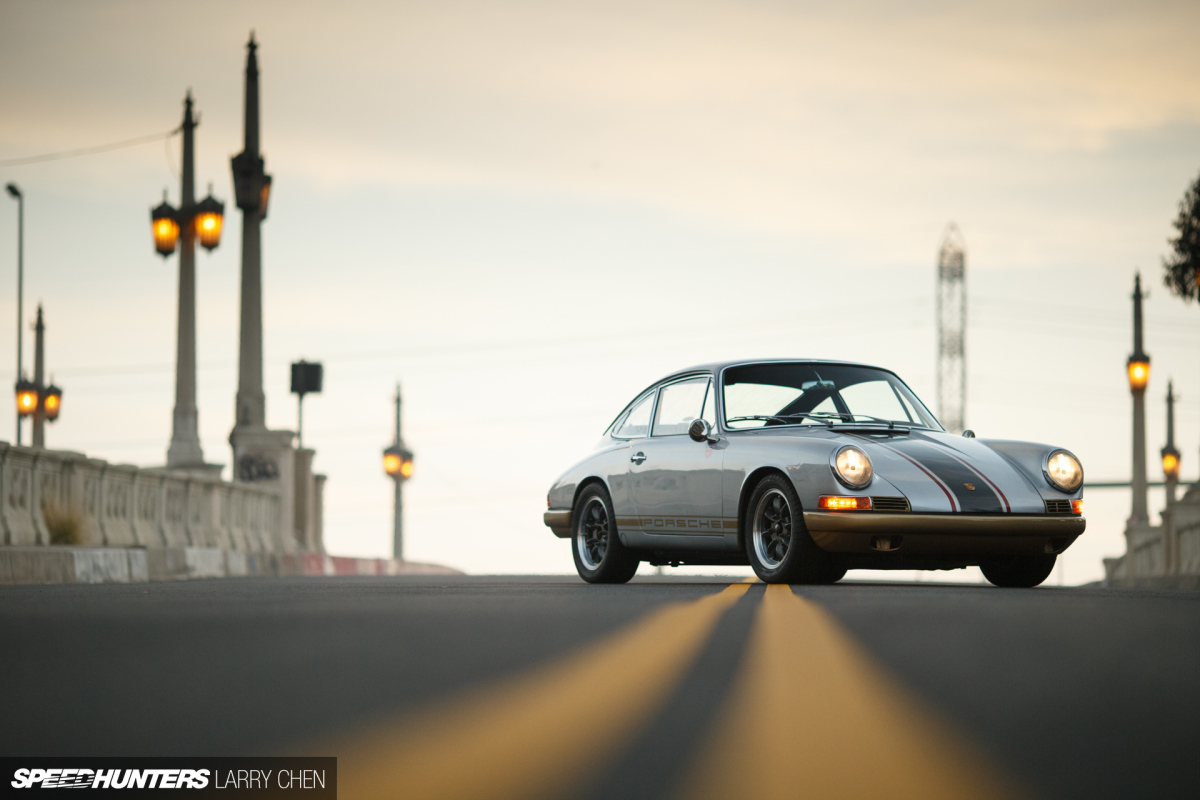 As for the paint job, Magnus wanted a gentleman racer kind of look; an interpretation of a Paul Smith design if they were to build a car, but of course with some Urban Outlaw DNA. It may make the purists cringe, but Magnus really doesn't care.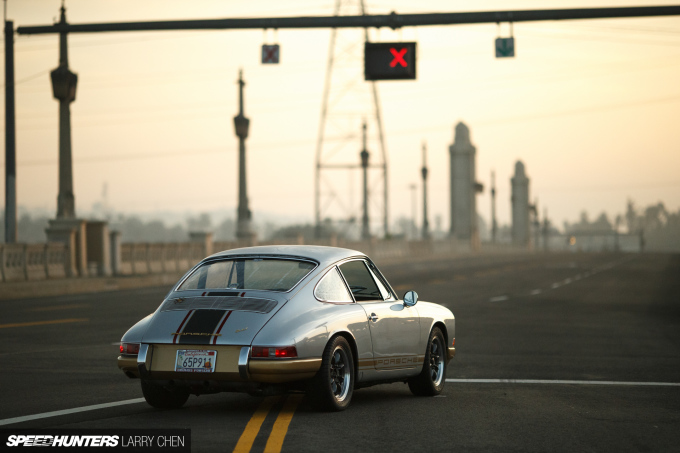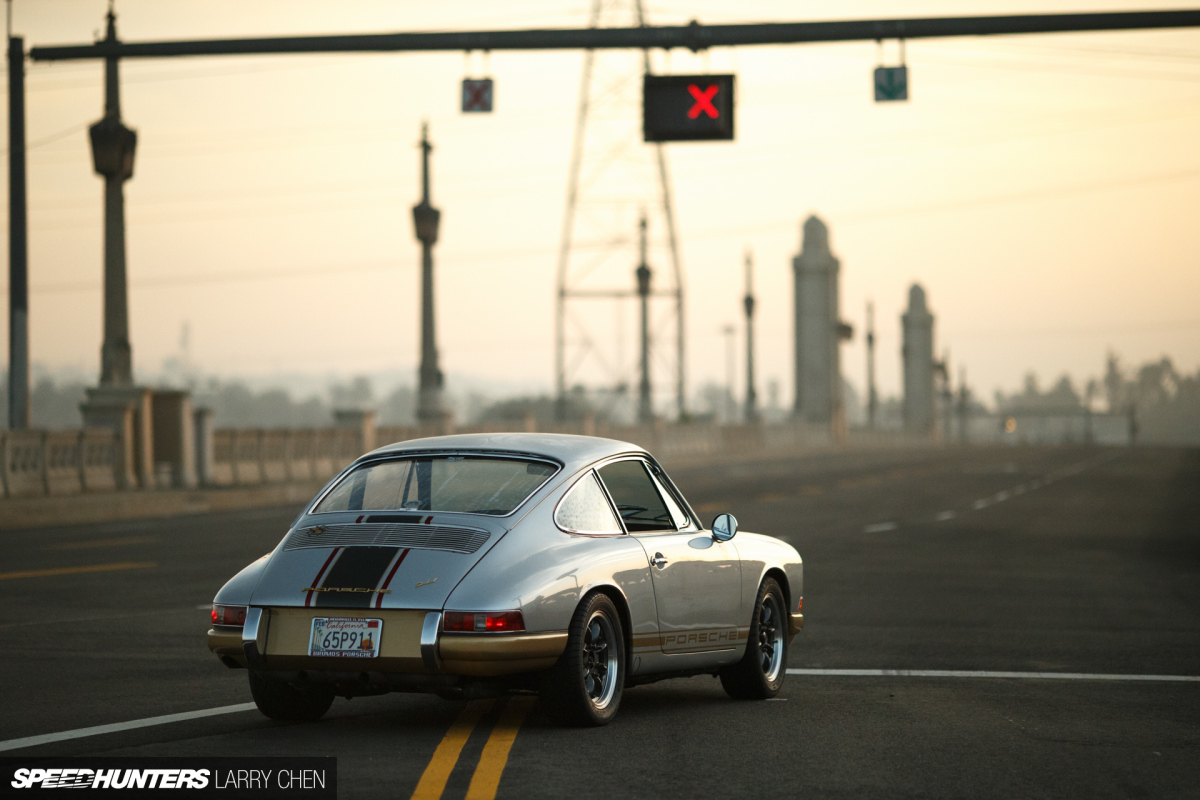 The silver color is the car's original hue, but it was resprayed some time ago. Magnus had the stripes added and clear-coated over.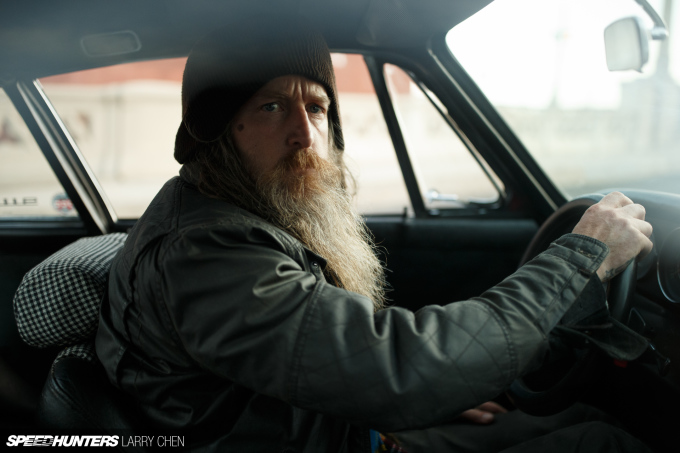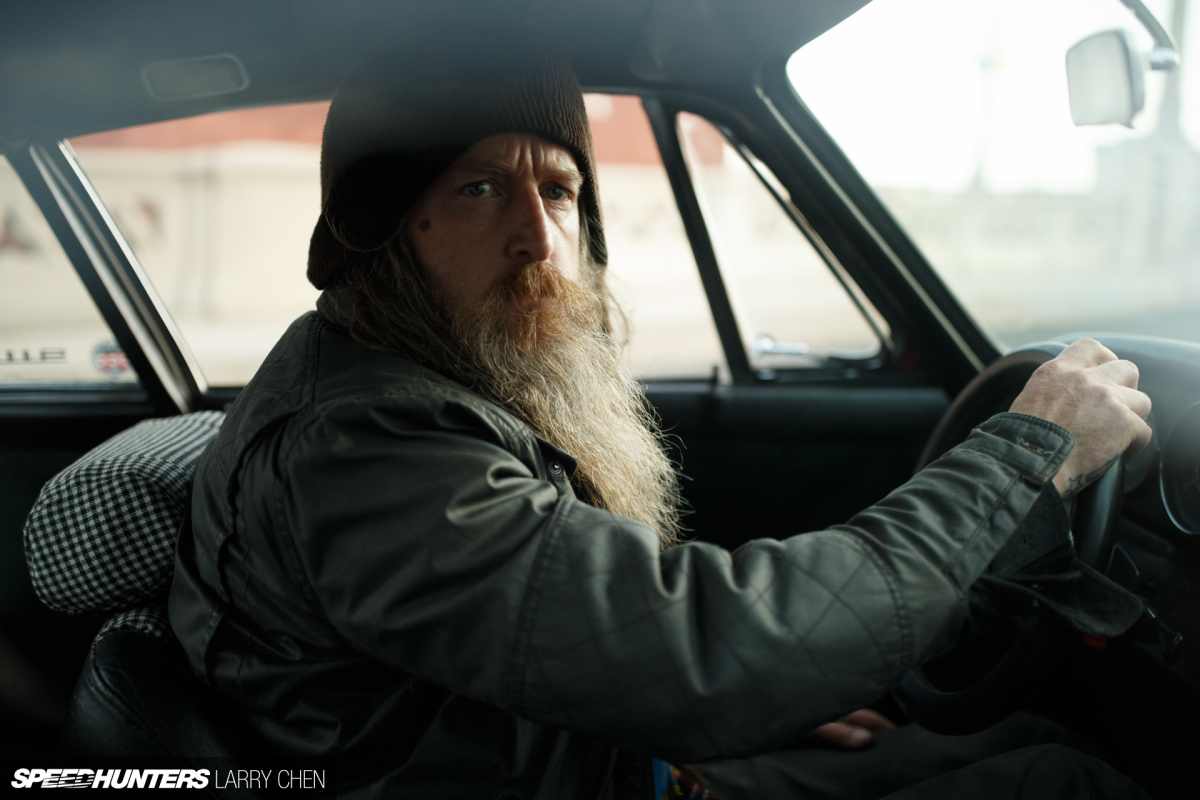 I can see why this is one of Magnus' favorite cars, and he drives it frequently. Since he has owned the 911 he's put about 5,000 miles on it; much more than what most enthusiasts who own similarly rare cars would probably do.
Get Out & Drive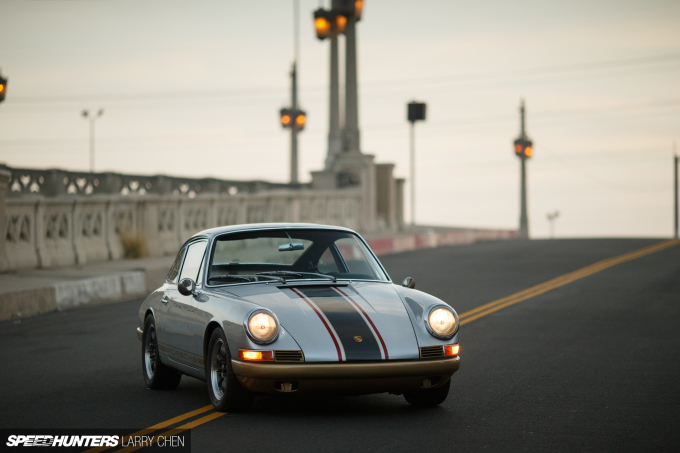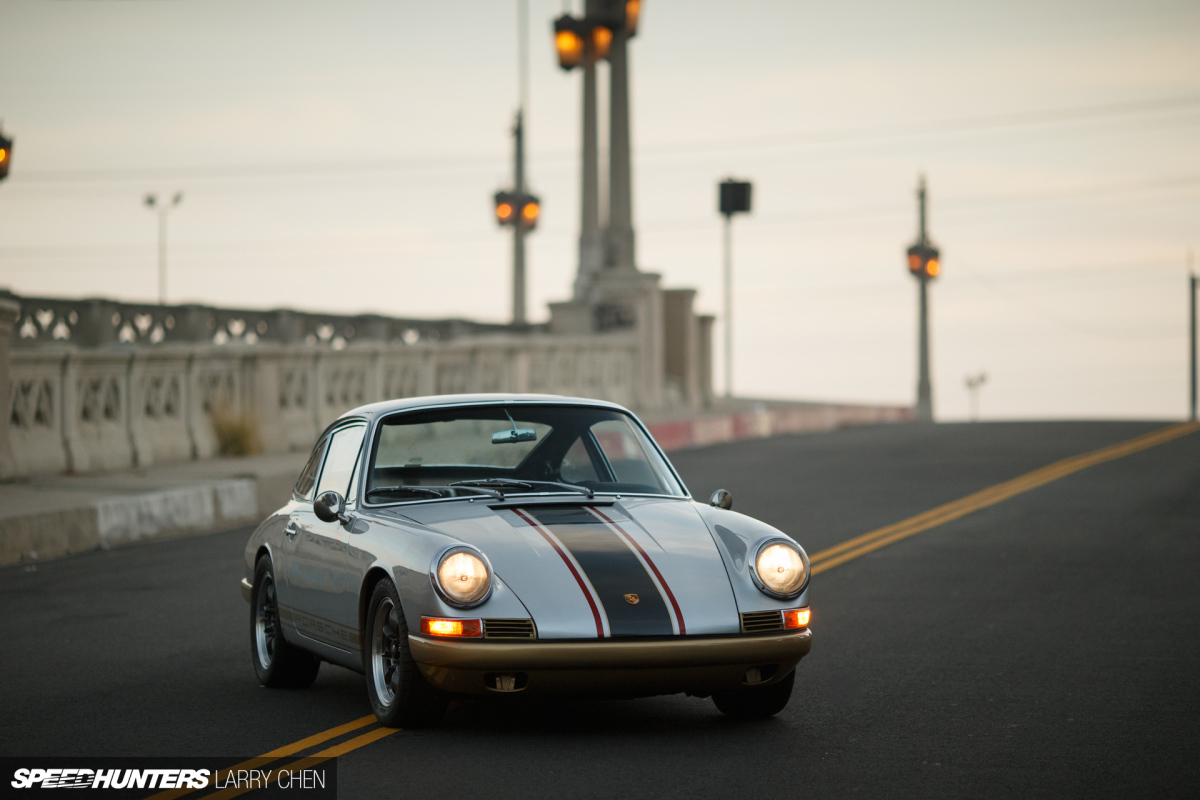 The day of the shoot I woke up before sunrise and headed straight to the Urban Outlaw garage in downtown Los Angeles. With just a few streets more to go, I turned the corner and found Magnus parked sideways across the 4th Street Bridge – the same location used for a few scenes of Ken Block's Gymkhana 7 video.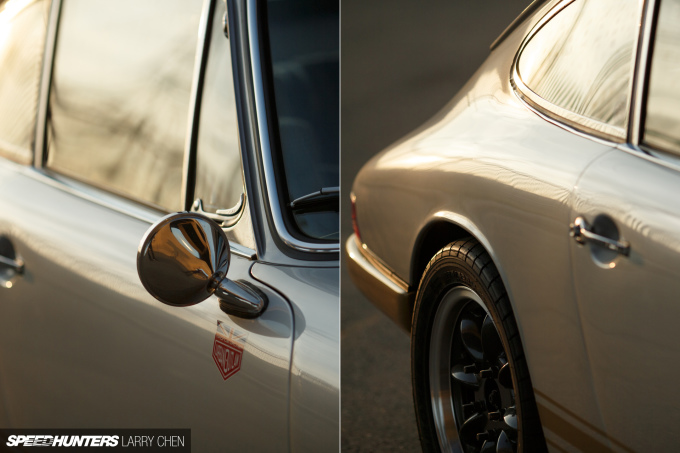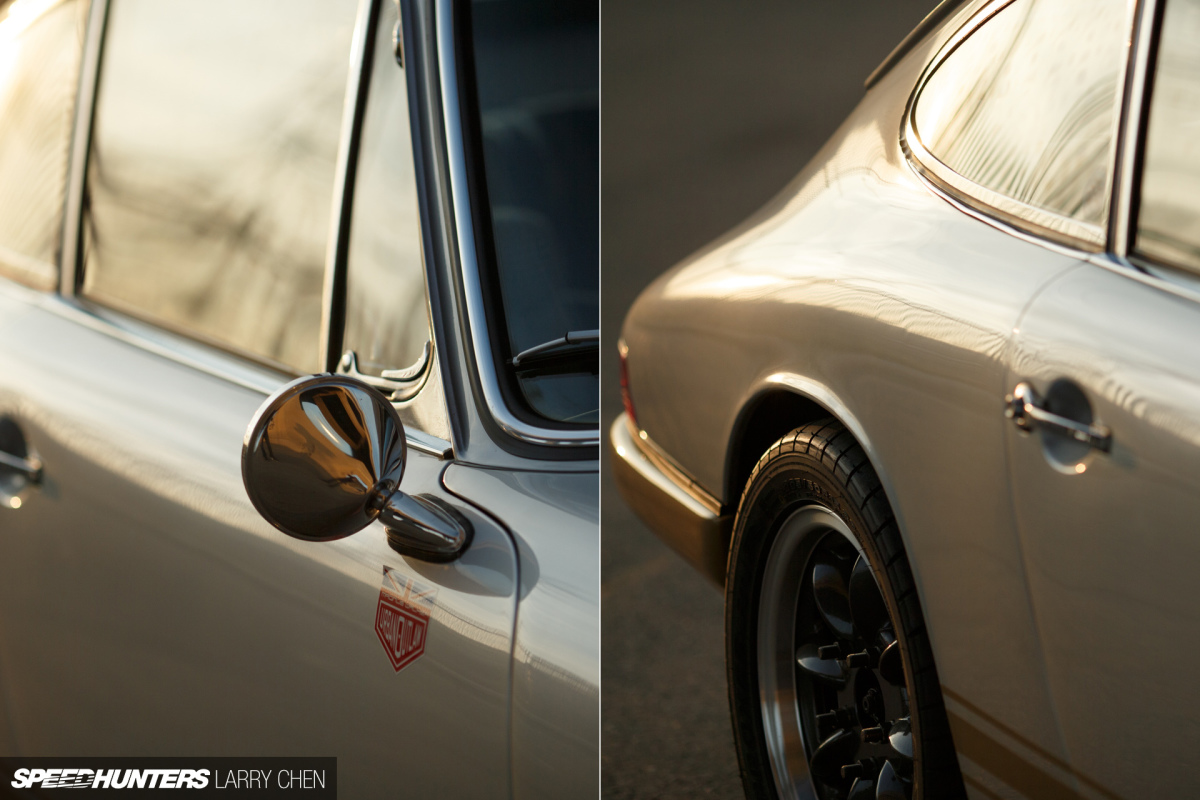 With a big smile across his face, Magnus said to me, "I just couldn't resist passing on a nice shot." He was right, the sun was rising and the car was bathed with this beautifully soft orange light. I started shooting right away.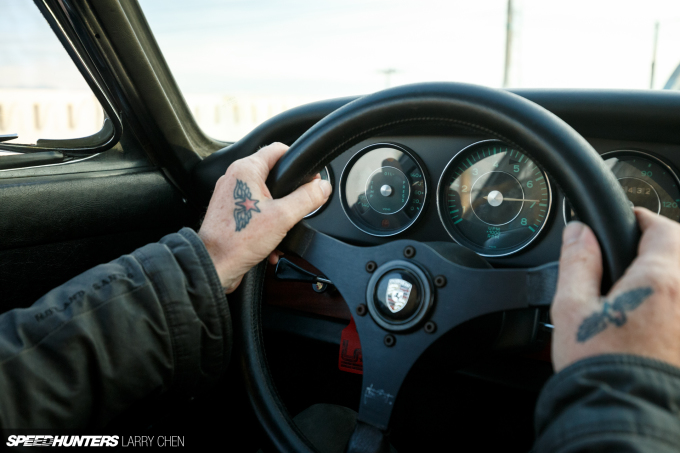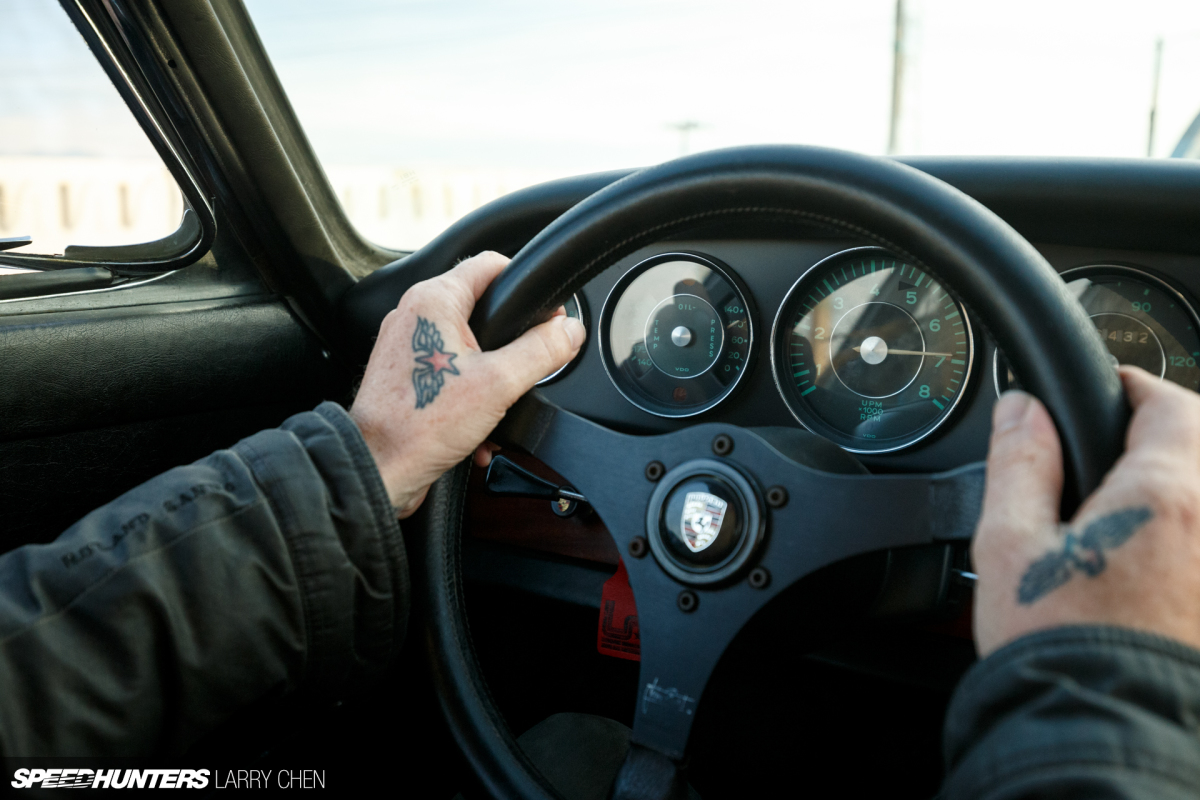 After the shoot Magnus took me for one of his classic runs through downtown LA. The 2.0-liter flat-six sung a glorious tune as he revved it to 7,000rpm like it was nothing. Then it was my turn.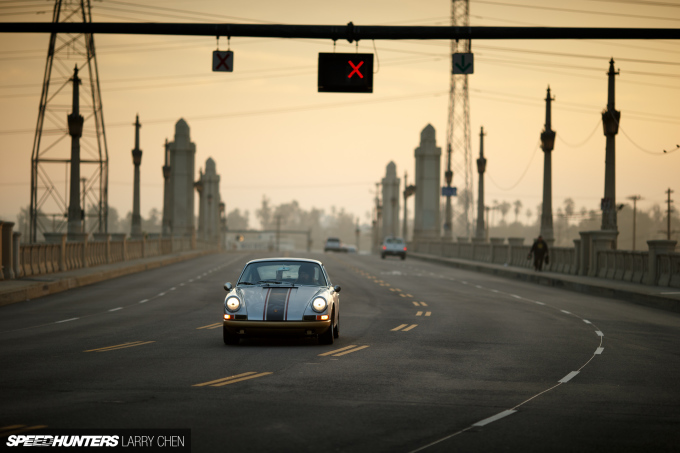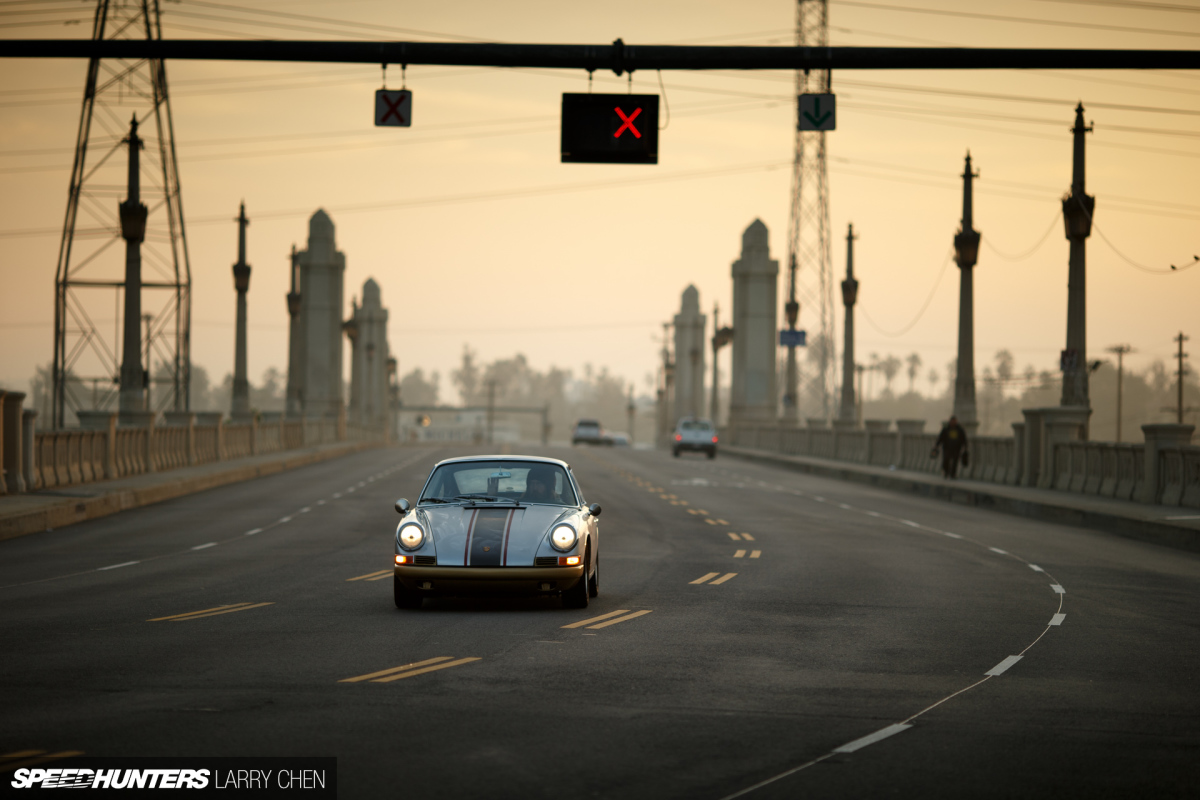 I've driven so many unique and rare cars over the years as a Speedhunter, but this was a very special experience.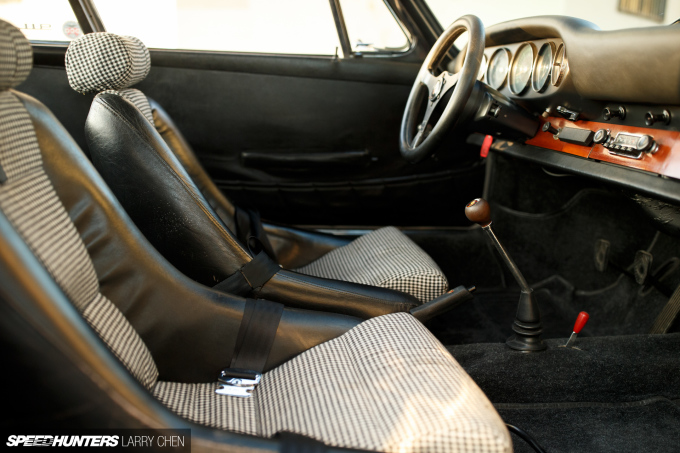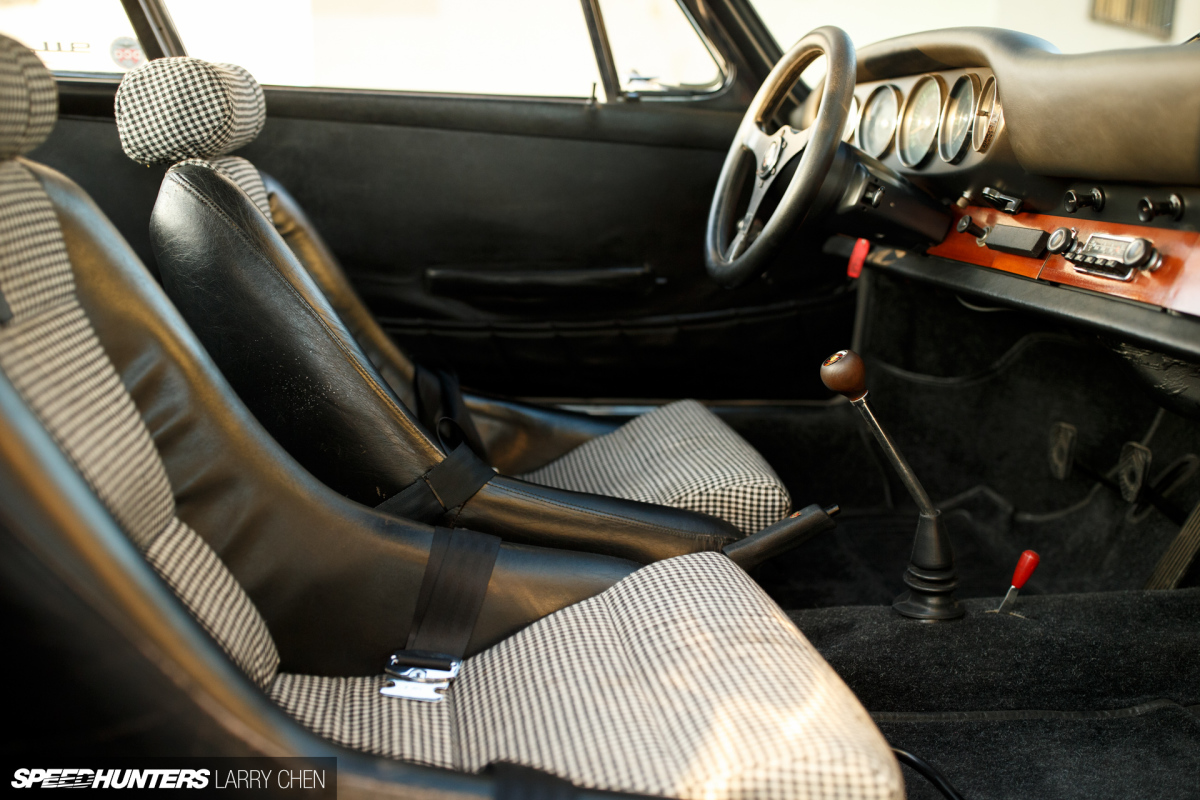 The feel of the materials in my hands, the extra long throw of the shifter, and of course the dog-leg gearbox, 1st gear where 2nd normally is, it all felt amazing.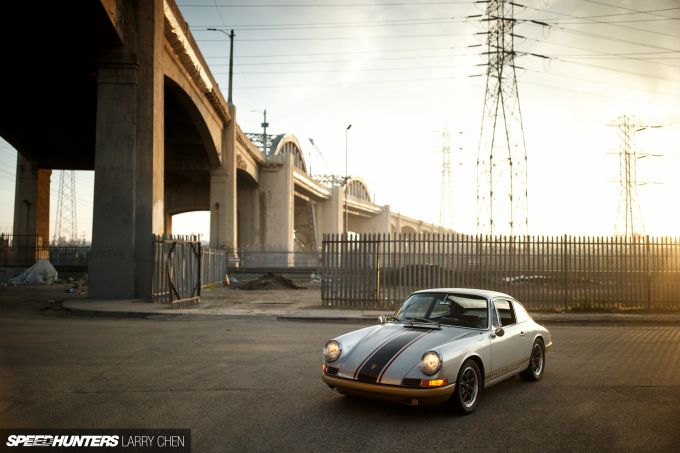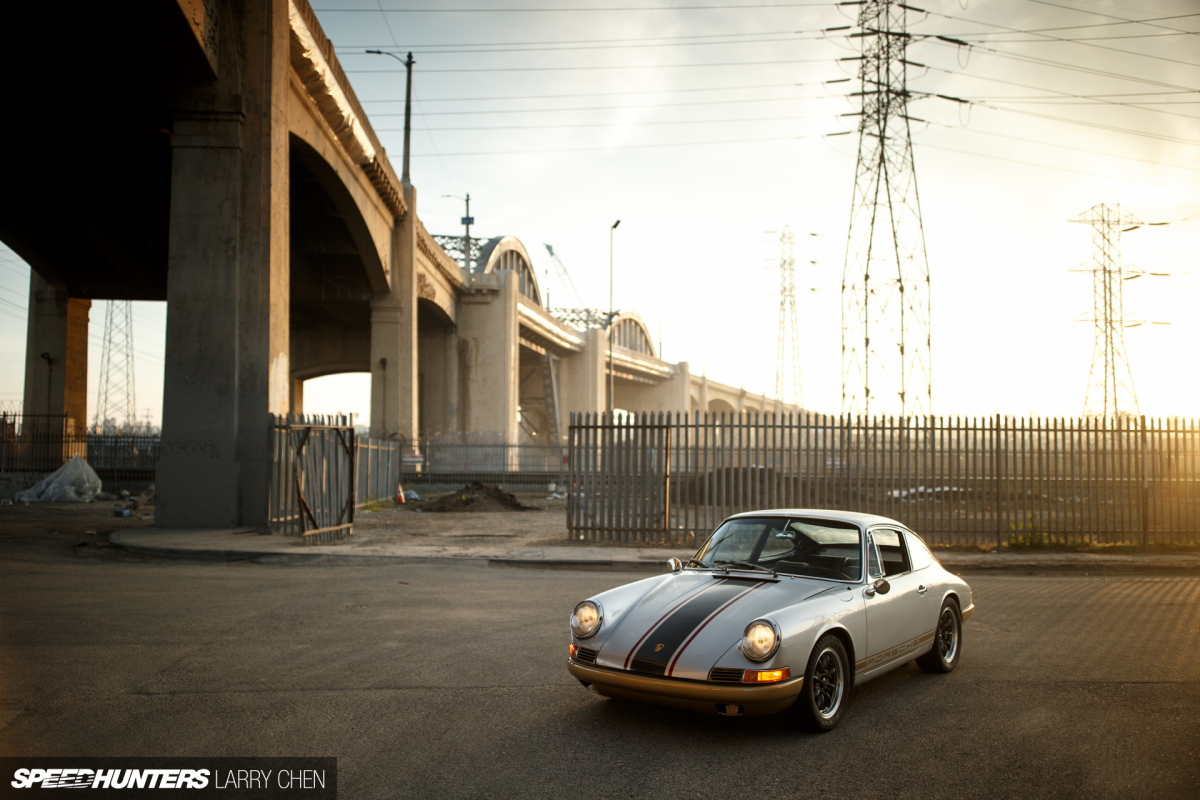 The gears were super vague, with 5th being the worst, but it was just so fun to row through the 'box.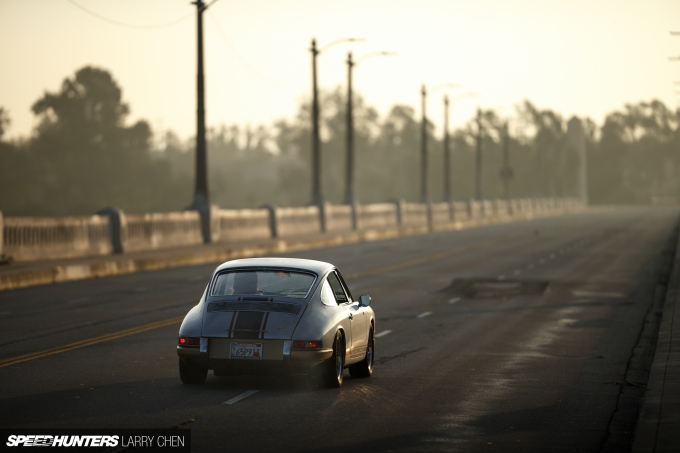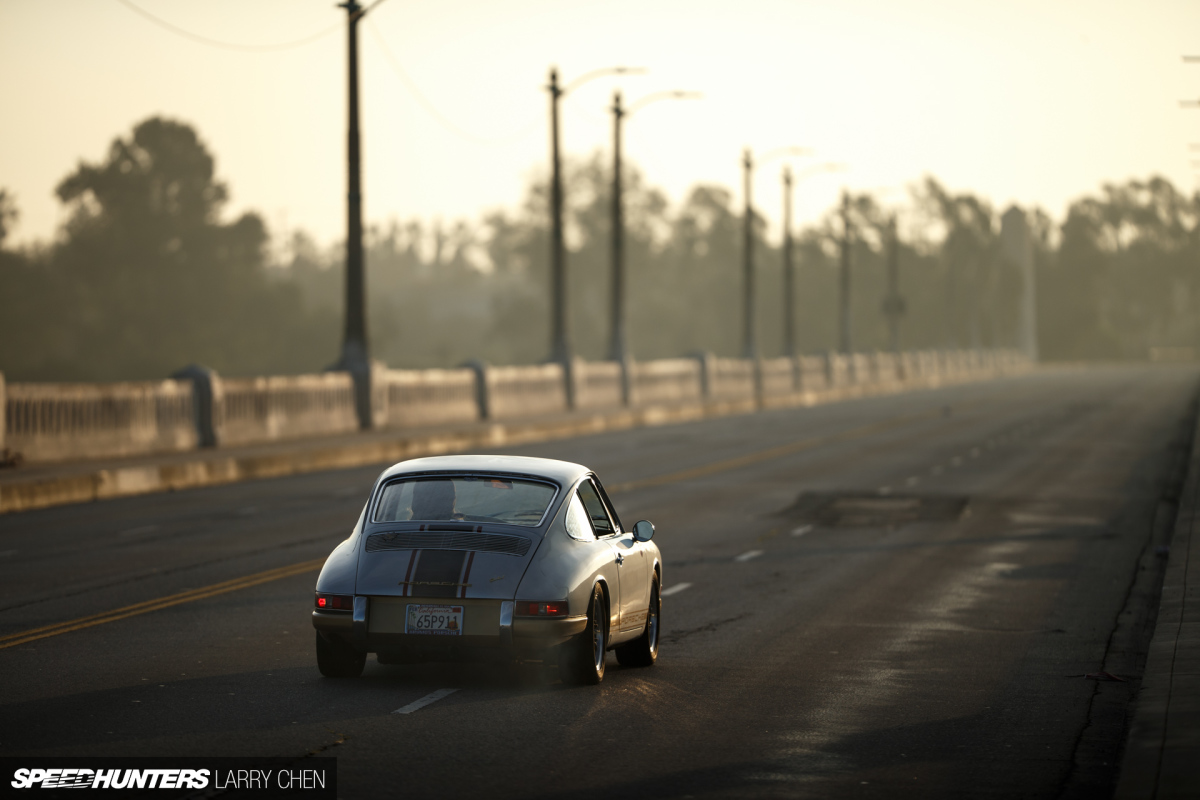 I was so surprised at how quick the car was as I pulled through the revs going down the 6th Street Bridge.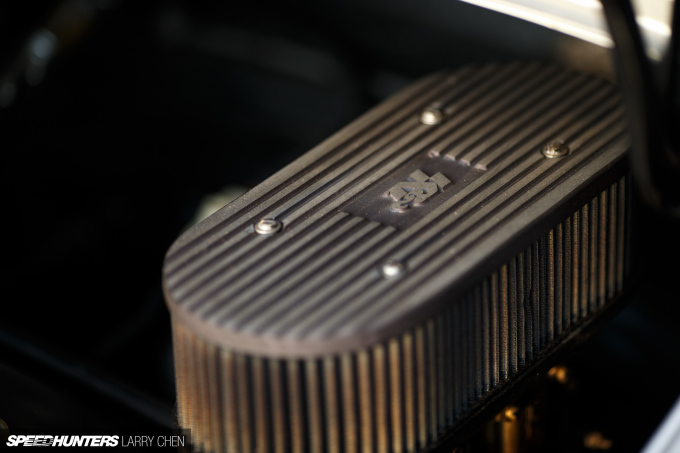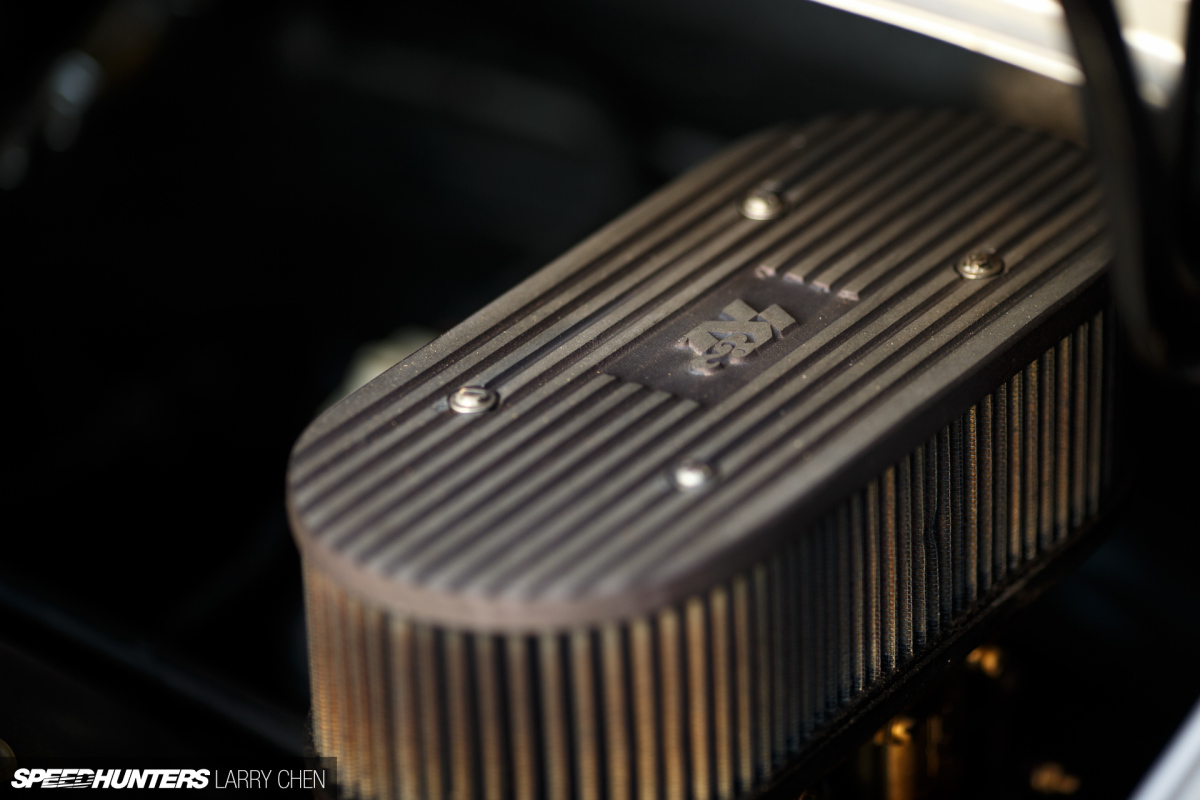 The windows were down and the motor was making all the right noises; the exhaust sound bouncing off the concrete walls of the bridge.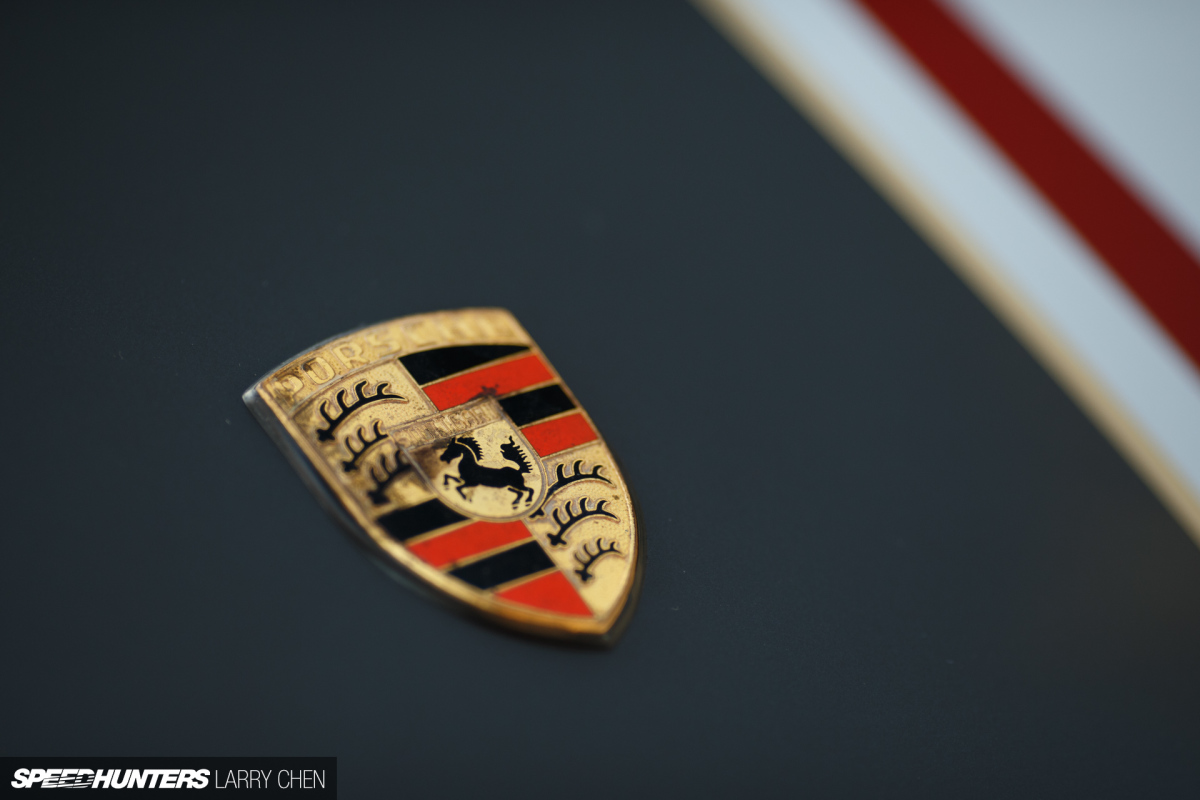 I felt at home; it's so amazing that my 996 Turbo evolved from something that was so simple and pure. While the '65 is not as fast, it has so much more character and is just as fun to drive, if not more.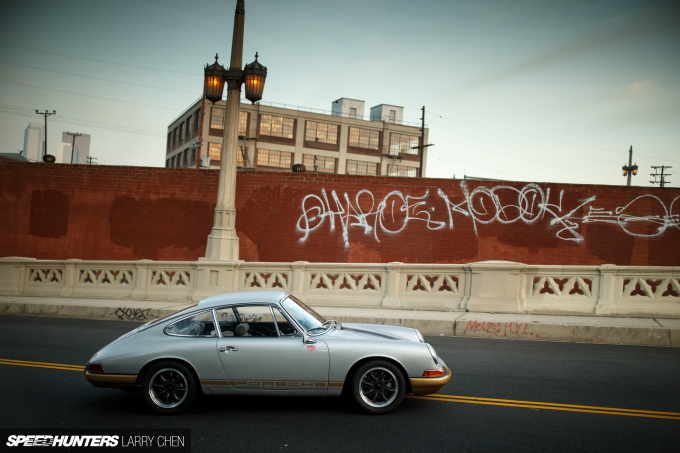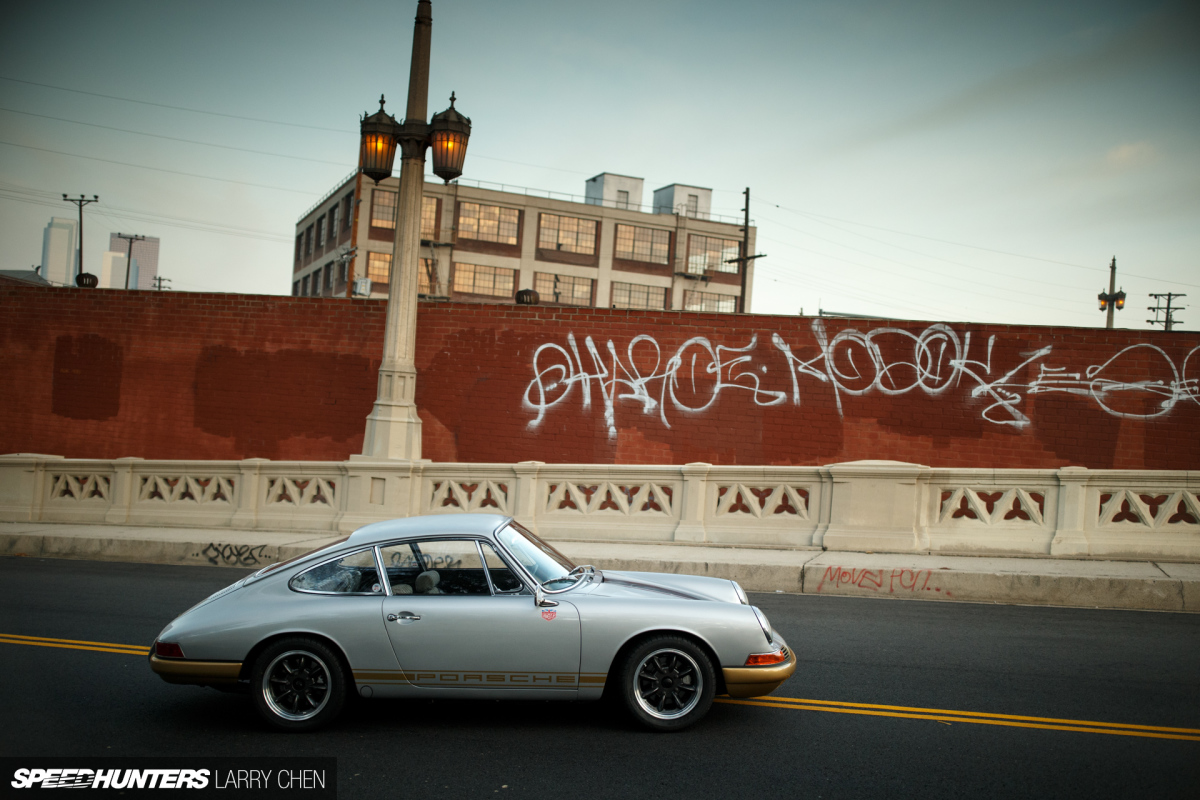 It really was like a time machine. To experience what it was like to drive a car that was built so long ago – just amazing.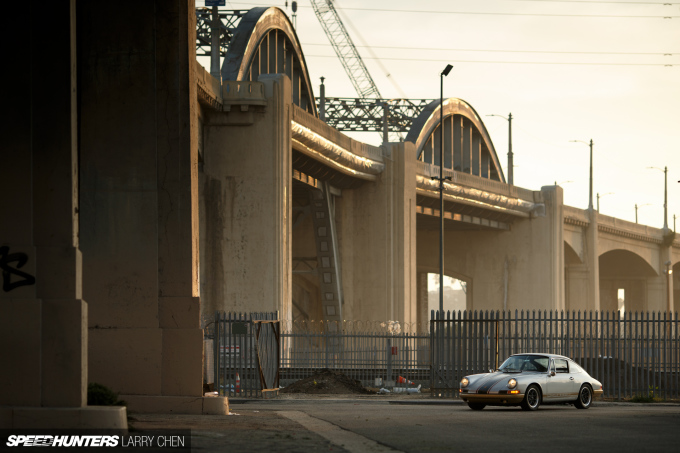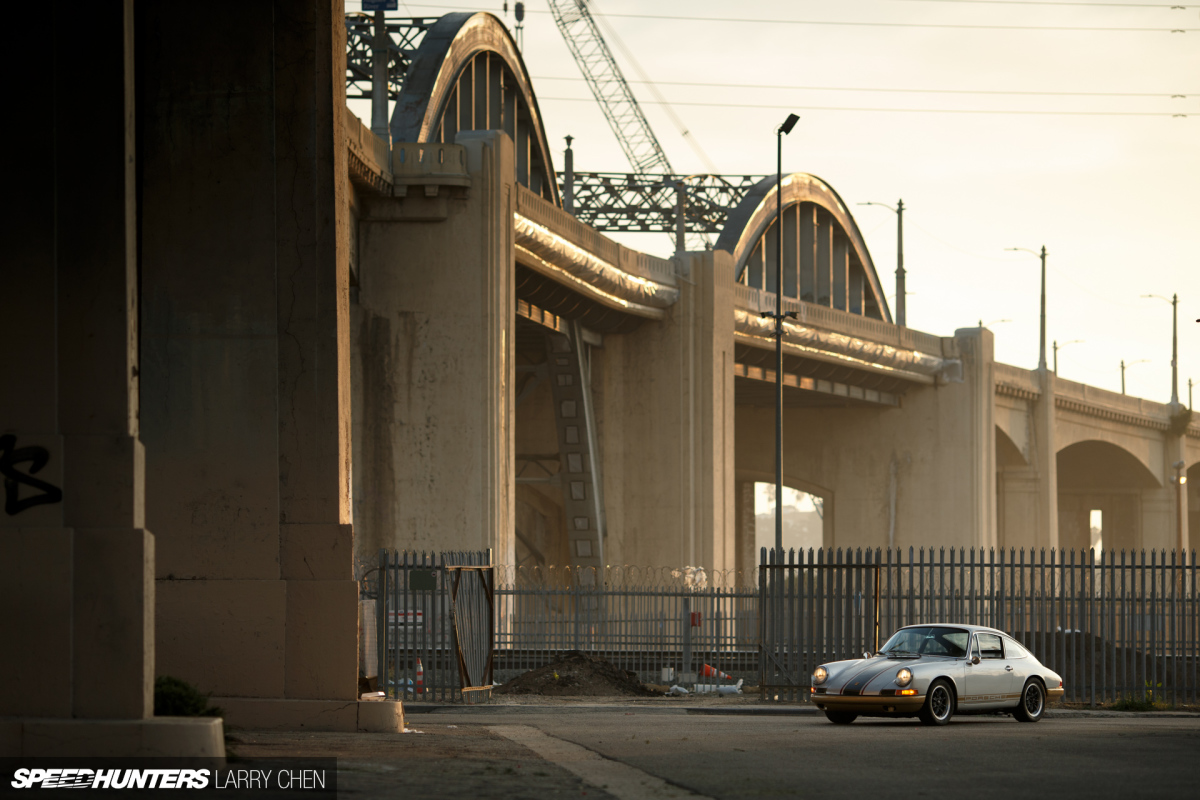 As I write this, the famous landmark that is the 6th Street Bridge has just closed for demolition. I am so glad I got to drive over it one last time, and in such a special car.
And thanks to Magnus for letting me get behind the wheel of one of his prized Porsches. If you want to hear what it sounds like, check out the video that Brumos shot here.
Larry Chen
Instagram: larry_chen_photo
larry@speedhunters.com