A Perfect Sunday
For all the things I hear about the people of Japan losing their interest in cars, or the rules and regulations in the country being a massive barrier to car ownership, I've never stopped being amazed by Japanese automotive culture. It's just so…vibrant.
And you really never know what you're going to find in that little hidden backstreet, neighborhood workshop, or even just a parking lot.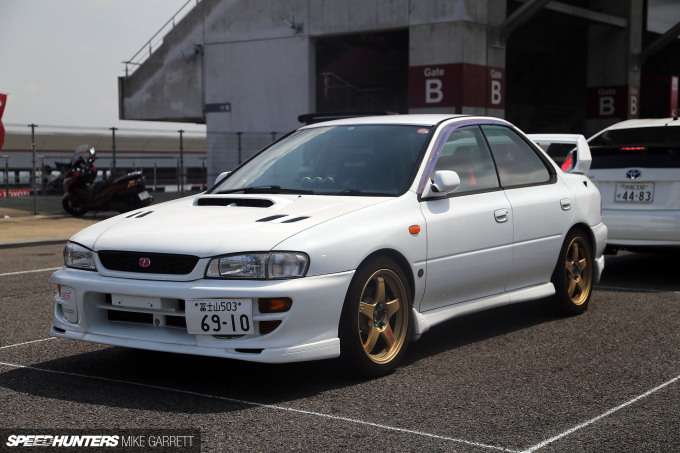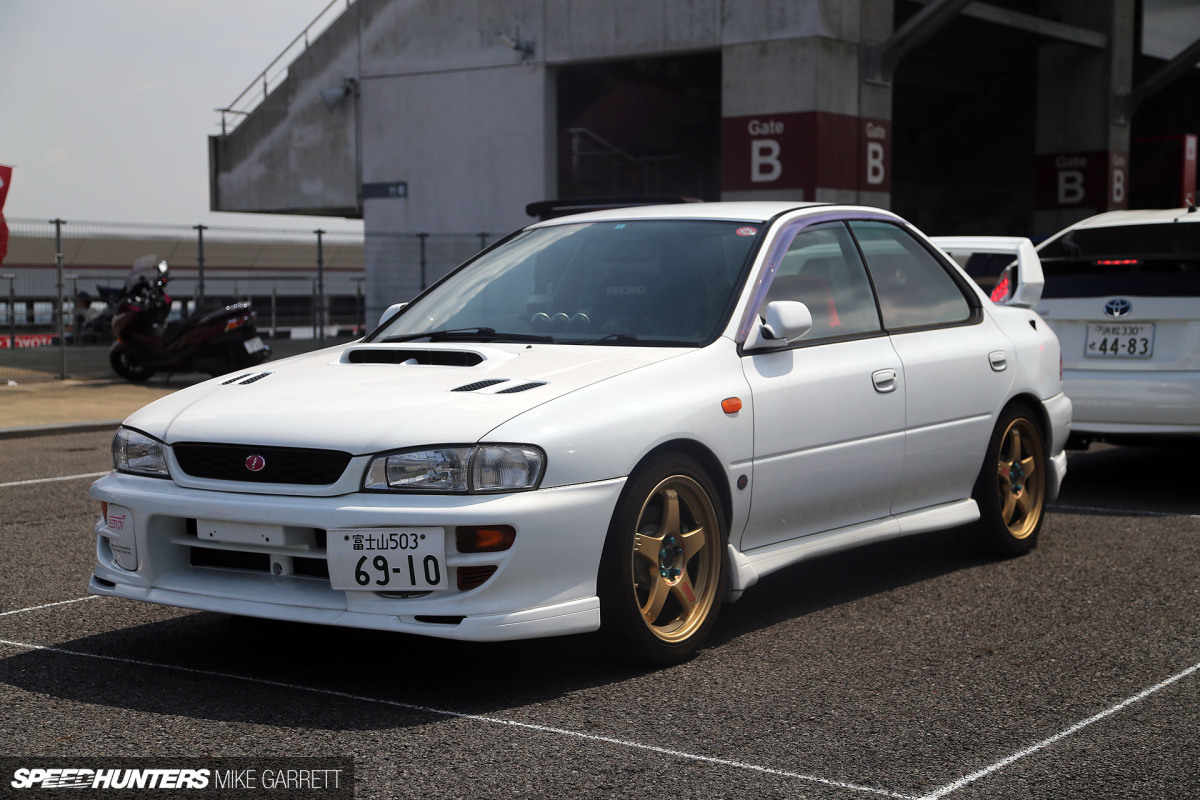 And during my last visit to Japan there was one day in particular at Fuji Speedway that drove home this feeling even more. It was a Sunday afternoon and I had spent the morning driving around with some friends when we decided to drop by the track to see what was going on.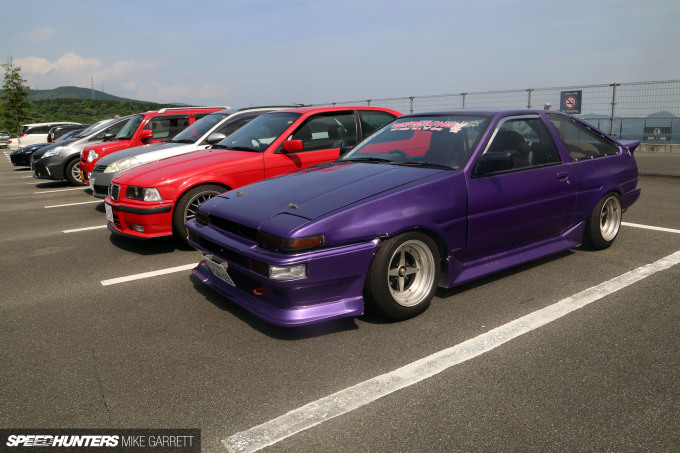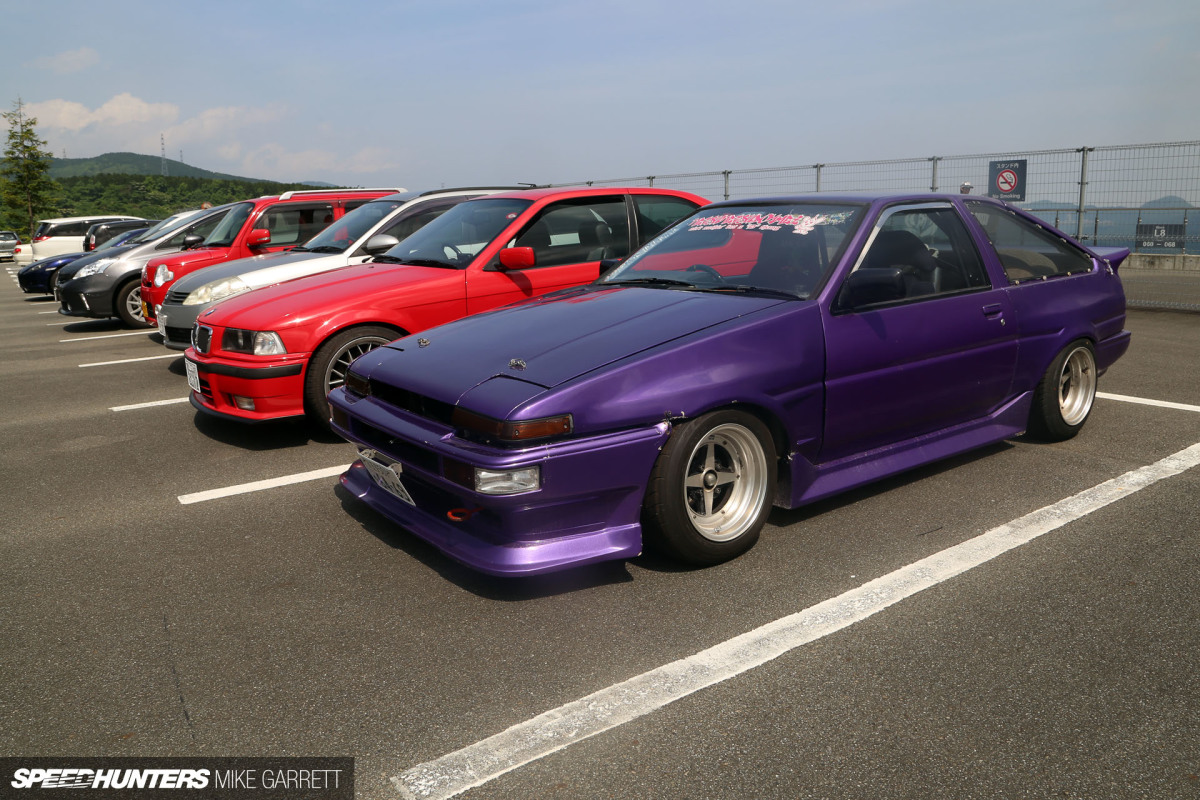 There were a couple different events happening on this day, including a drift meet over on the drift course and one-make racing down on the main circuit. These weren't massive events mind you, just a pretty typical Sunday at the race track.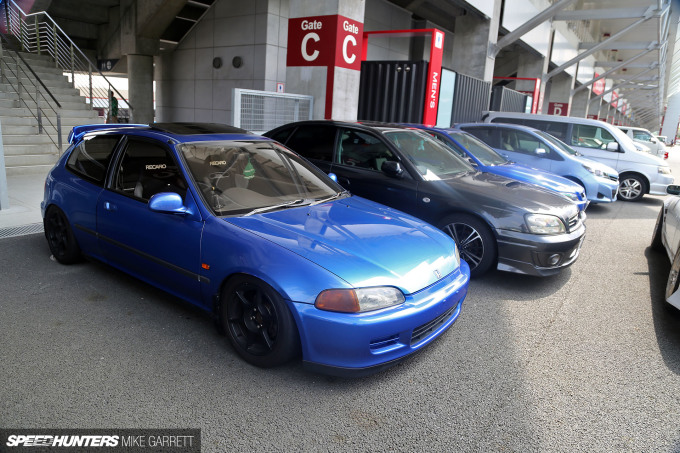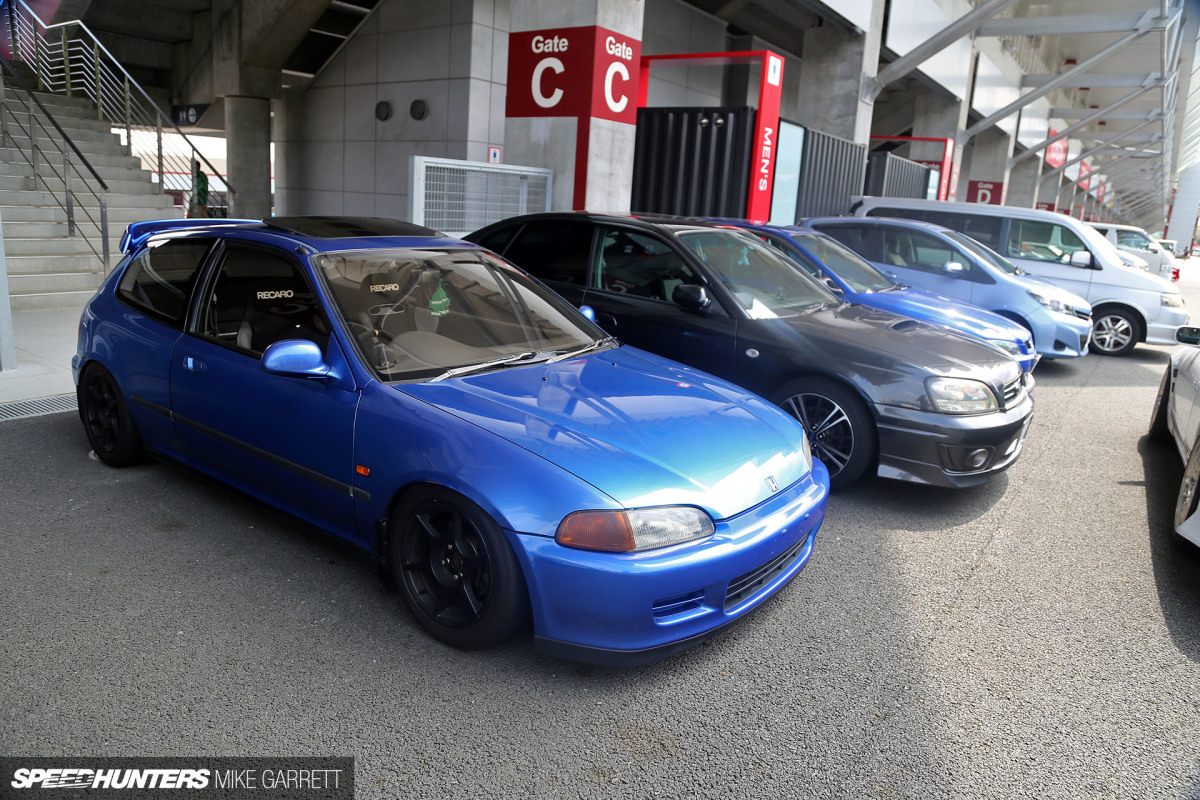 And what I found most interesting wasn't necessarily the action happening on the track ,or even in the garages and paddock. It was the spectator parking area – a place where I found an eclectic mix of automobiles driven by a wide range of car lovers.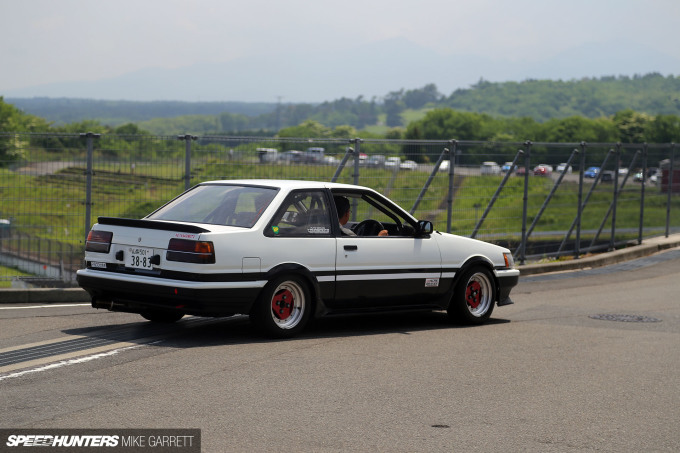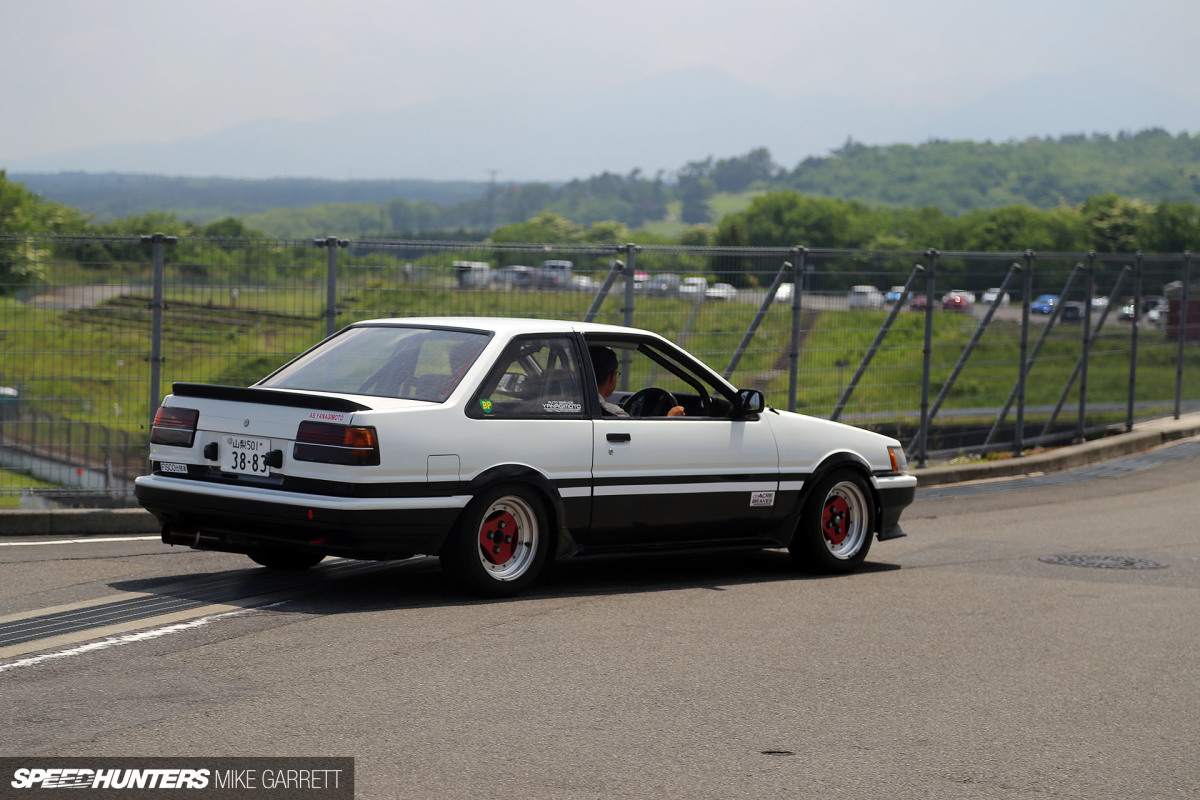 There were domestic sports cars, classics, imported cars and just plain strange machines all driven by folks who came out to watch a day of racing. It was fantastic and so uniquely Japanese, that I decided I'd share my findings in yet another homage to that amazing Japanese car culture.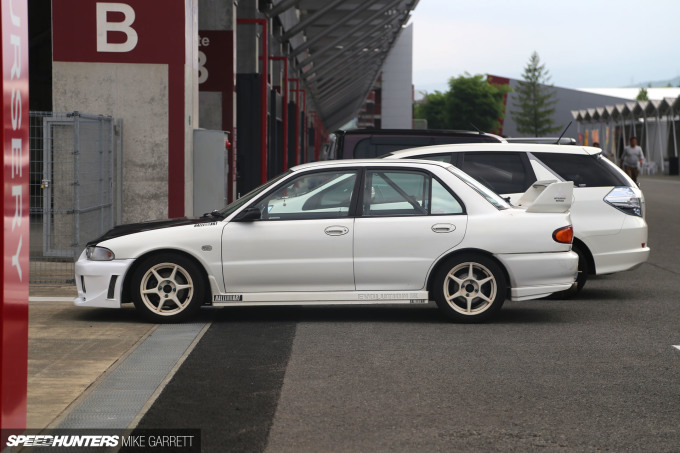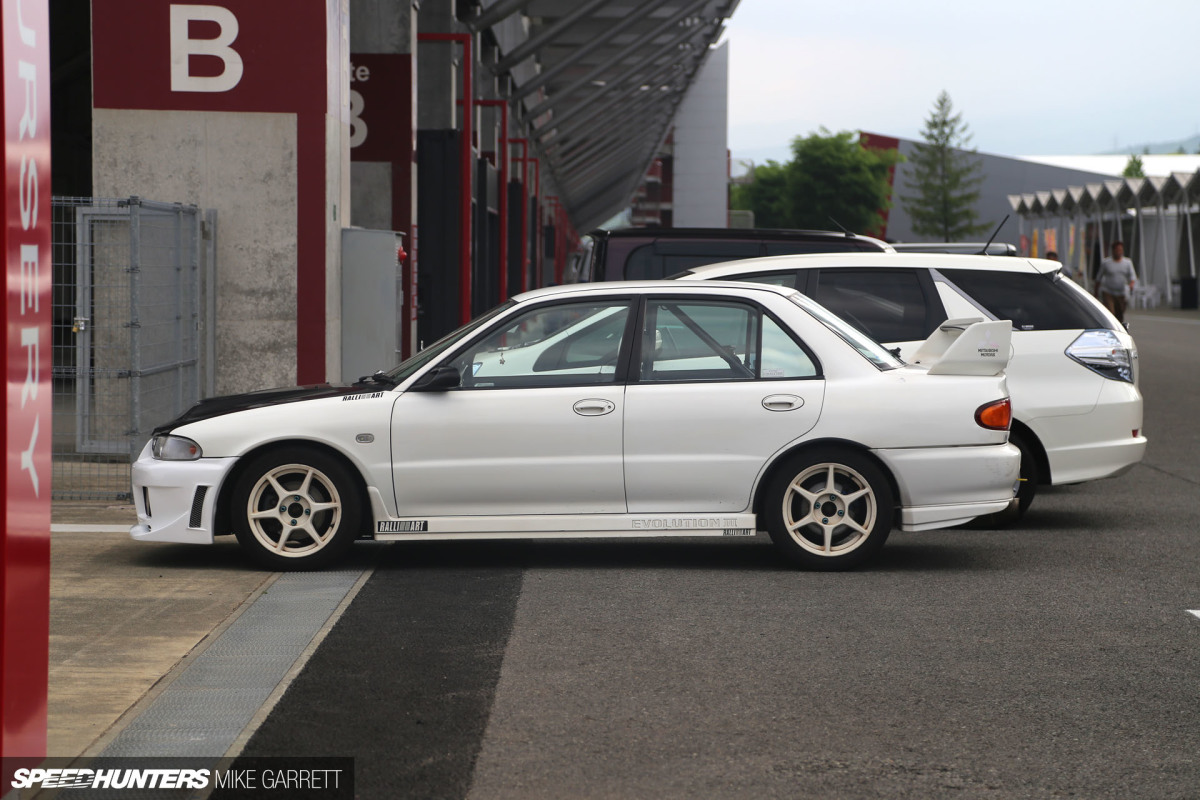 Needless to say, there were plenty of Japan's famous performance machines scattered across the parking areas, including AE86s, Impezas and several Evos, including the early model seen here.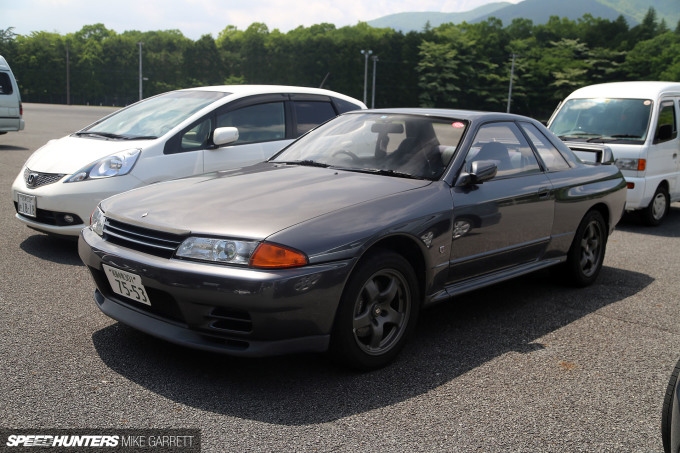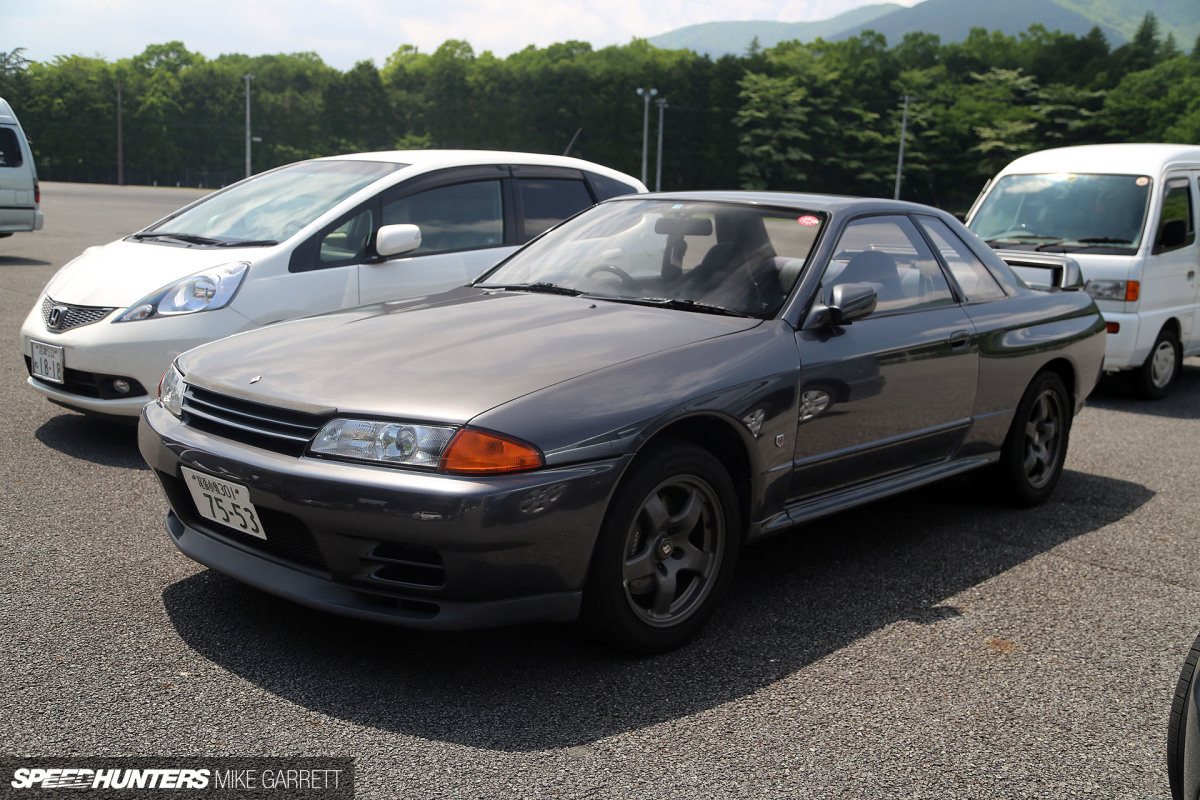 And of course you can't have a line-up of cool Japanese cars without a few Skyline GT-Rs. One that particularly caught my eye was this full stock-appearing BNR32. Man, what a timeless design this is.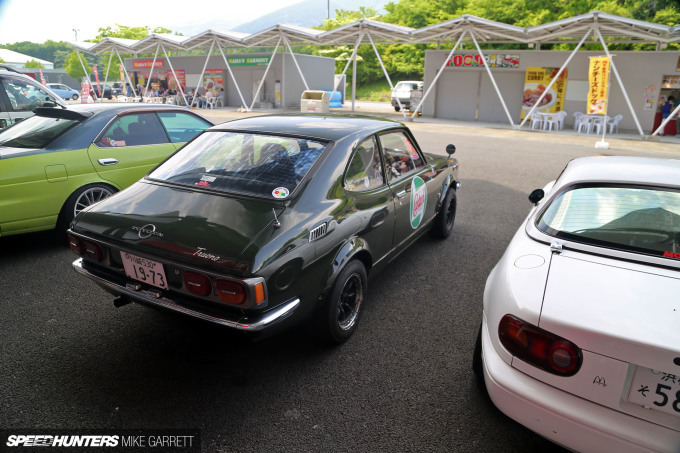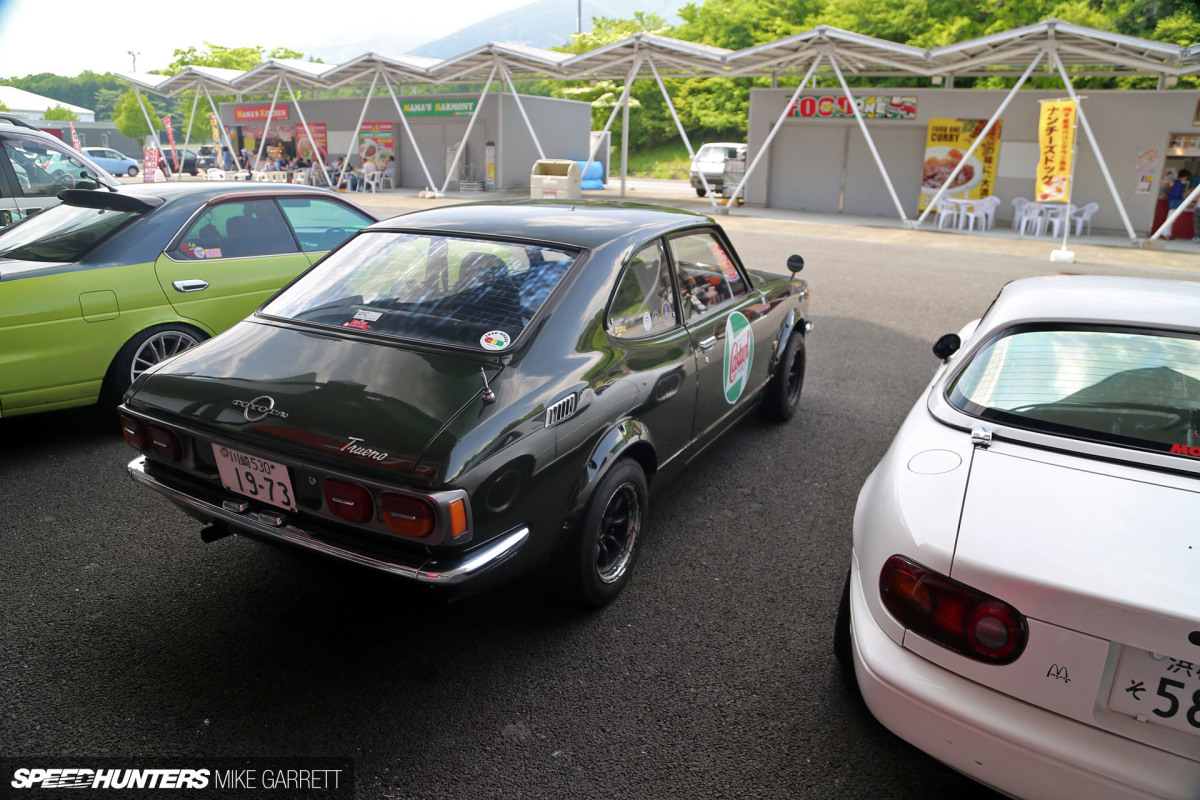 There were a few more traditional classics hanging about too, including this lovely Toyota Sprinter Trueno TE27 coated in Toyota's classic early '70s green hue. Extra points for the RS Watanabes and period stickers.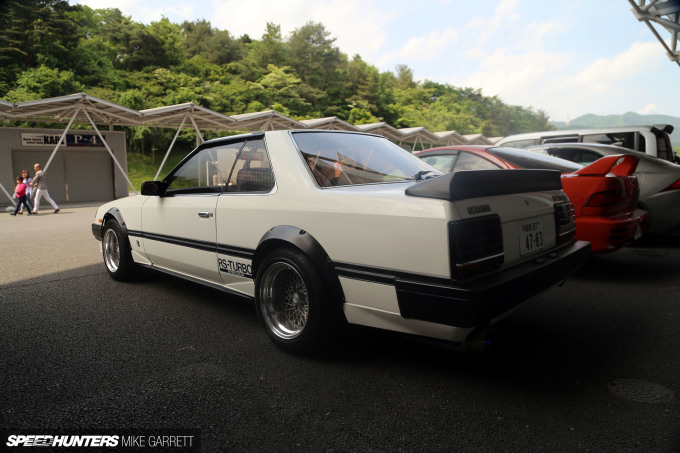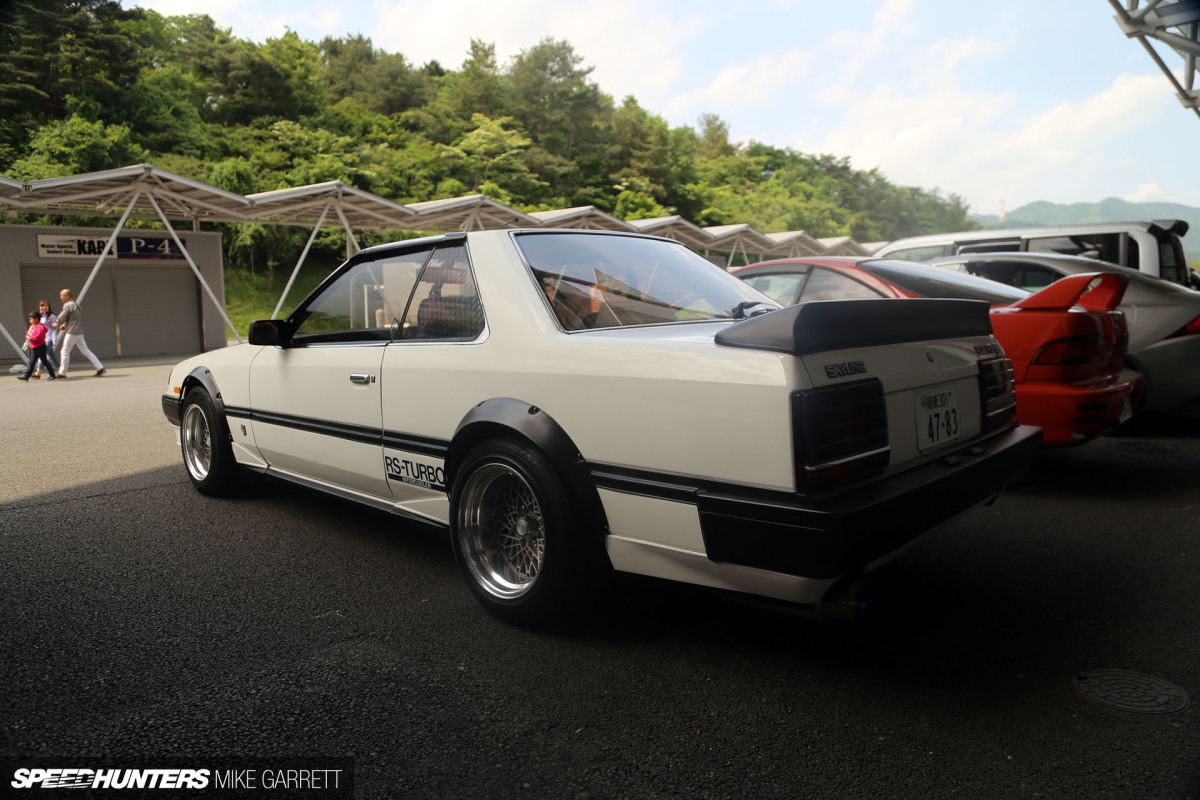 And sitting just a few cars over from that was this very tough looking DR30 Nissan Skyline in all of its angular, bubble period glory. It looks great in white, doesn't it?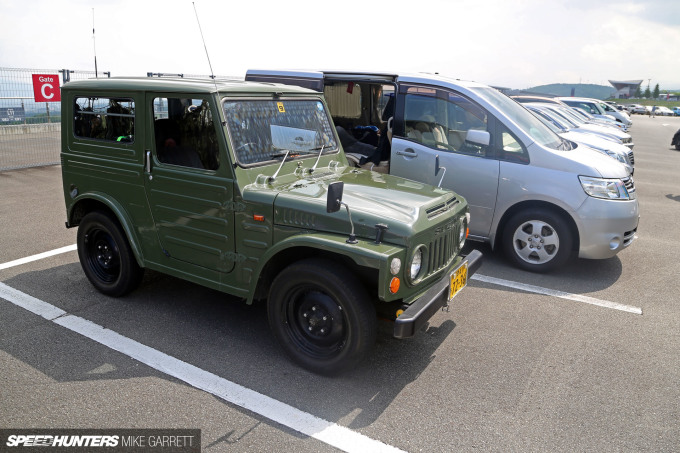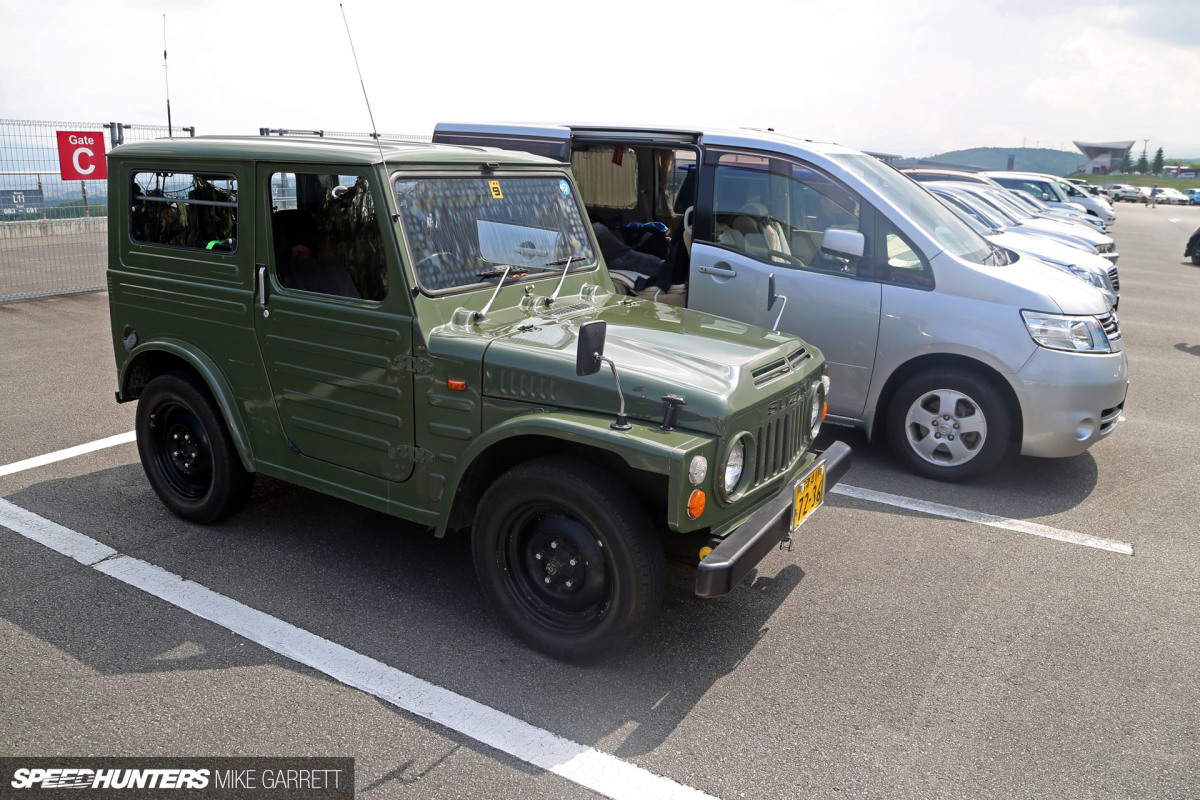 Another vehicle that caught my eye was this old Suzuki Jimny sporting a no-nonsense olive paint job and set of steel wheels. How can you not like these compact, but capable 4x4s?
Compact Car Heaven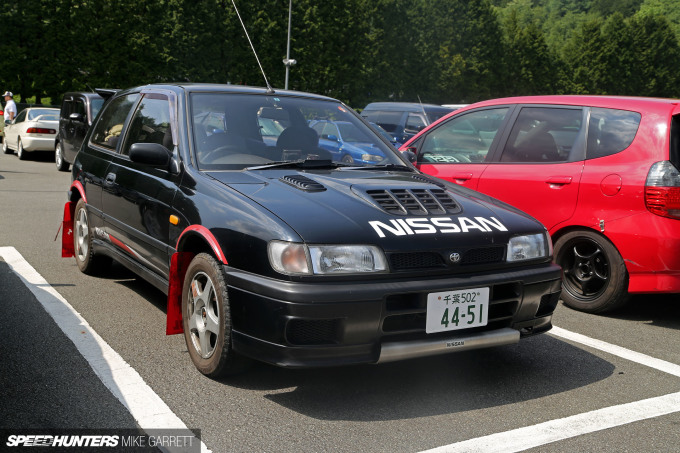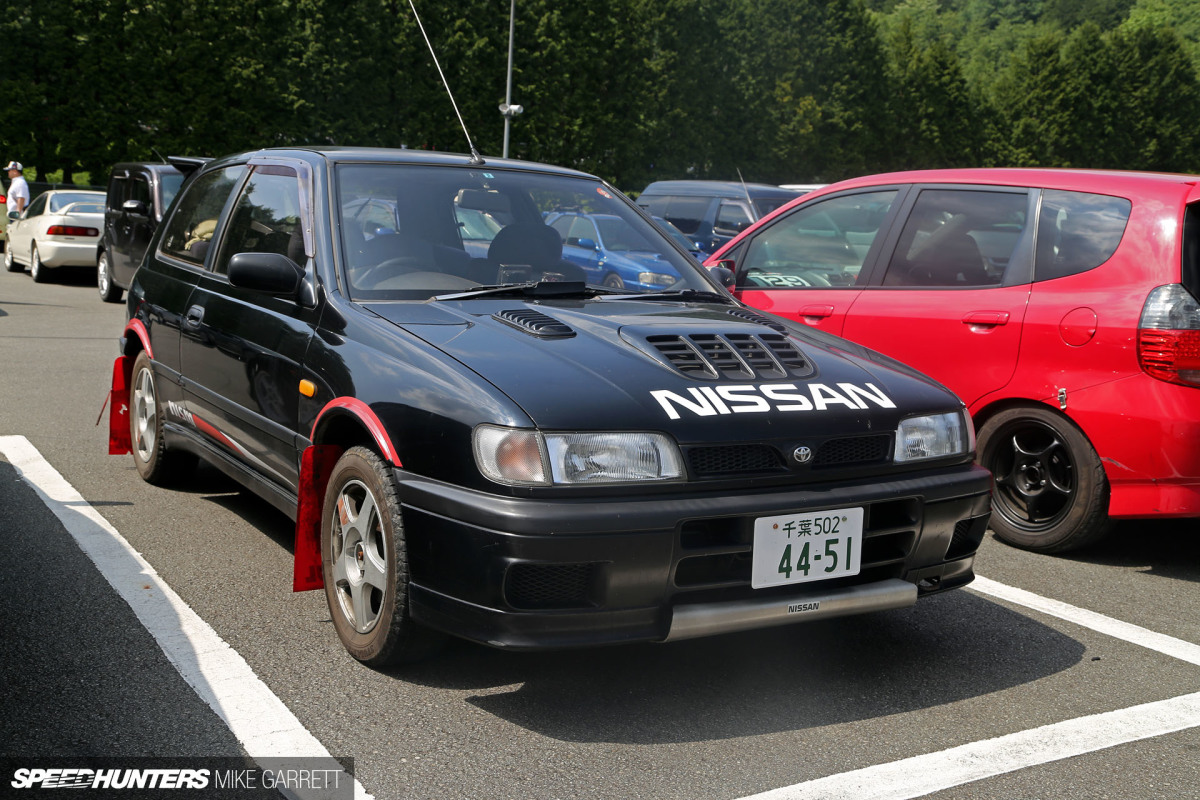 While the range of cars that I found was diverse, for some unexplained reason this parking lot happened to have an incredible selection of lightweight, compact machinery from the 1980s and '90s.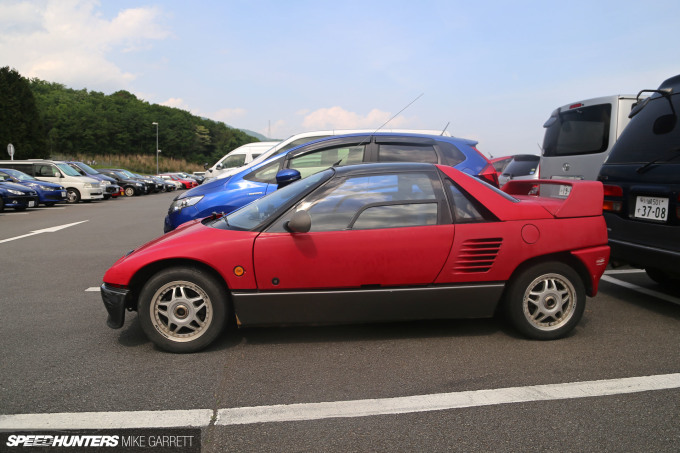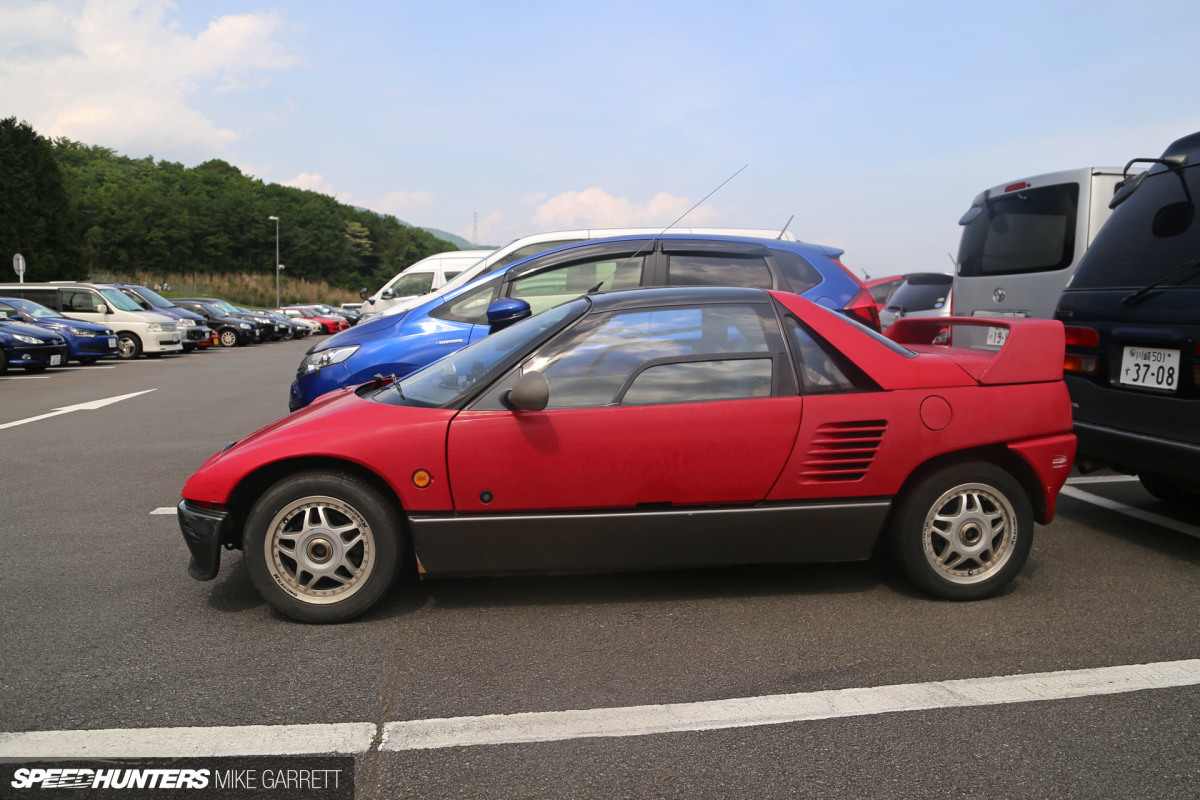 In one spot I found the unmistakable shape of the Mazda Autozam AZ-1. Although the decades had taken their toll on the exterior of this one, it was cool to see its owner keeping the mid-engined kei car alive.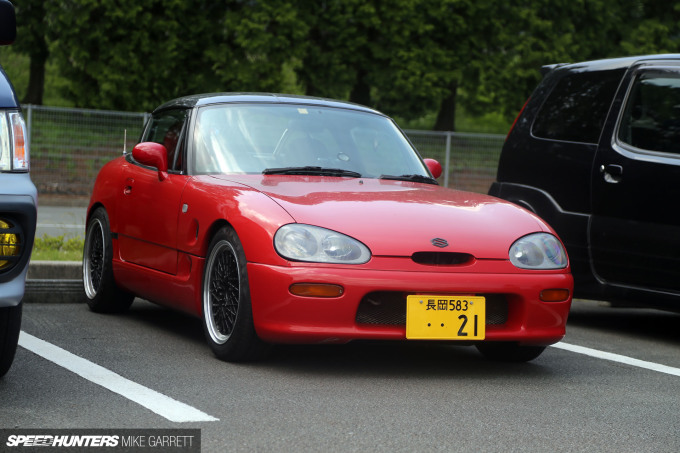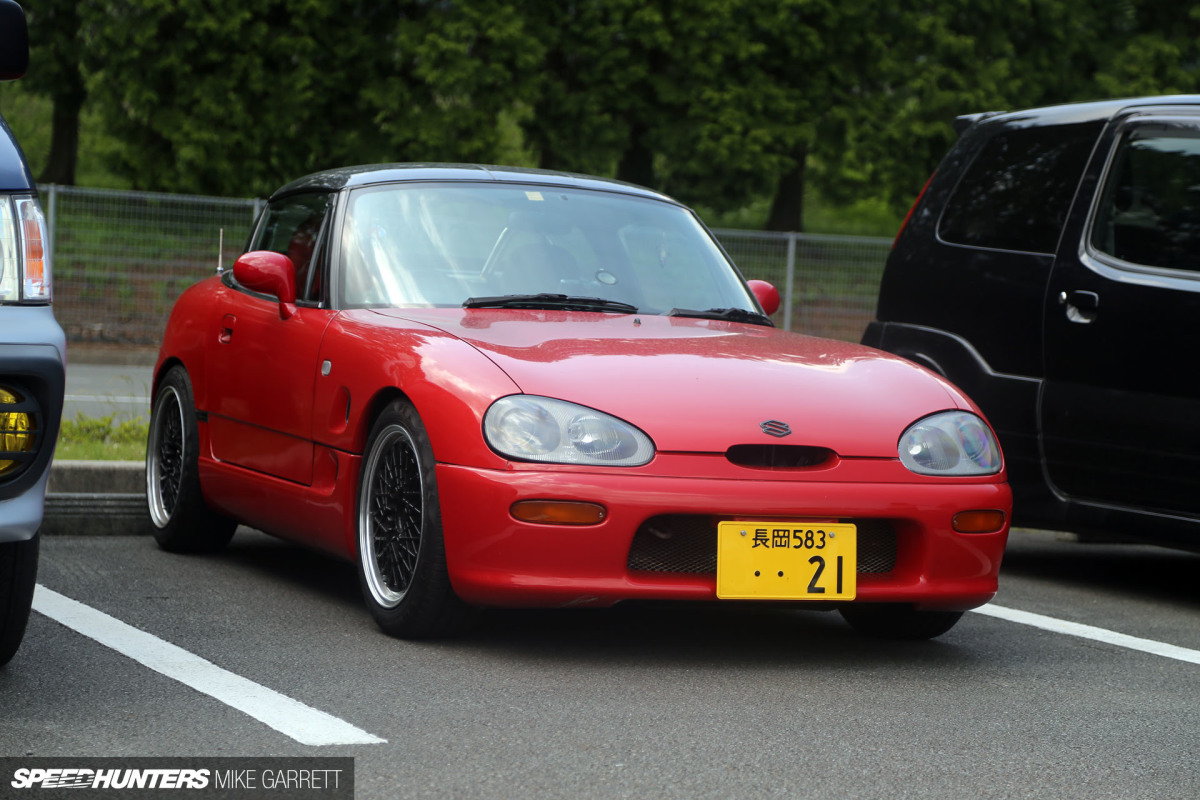 And right across was the way was one of the AZ-1's kei sports rivals – the Suzuki Cappuccino with its front-engine, rear-drive layout.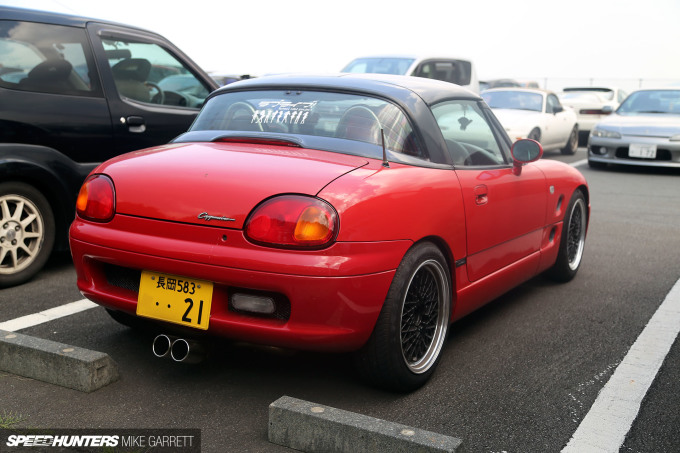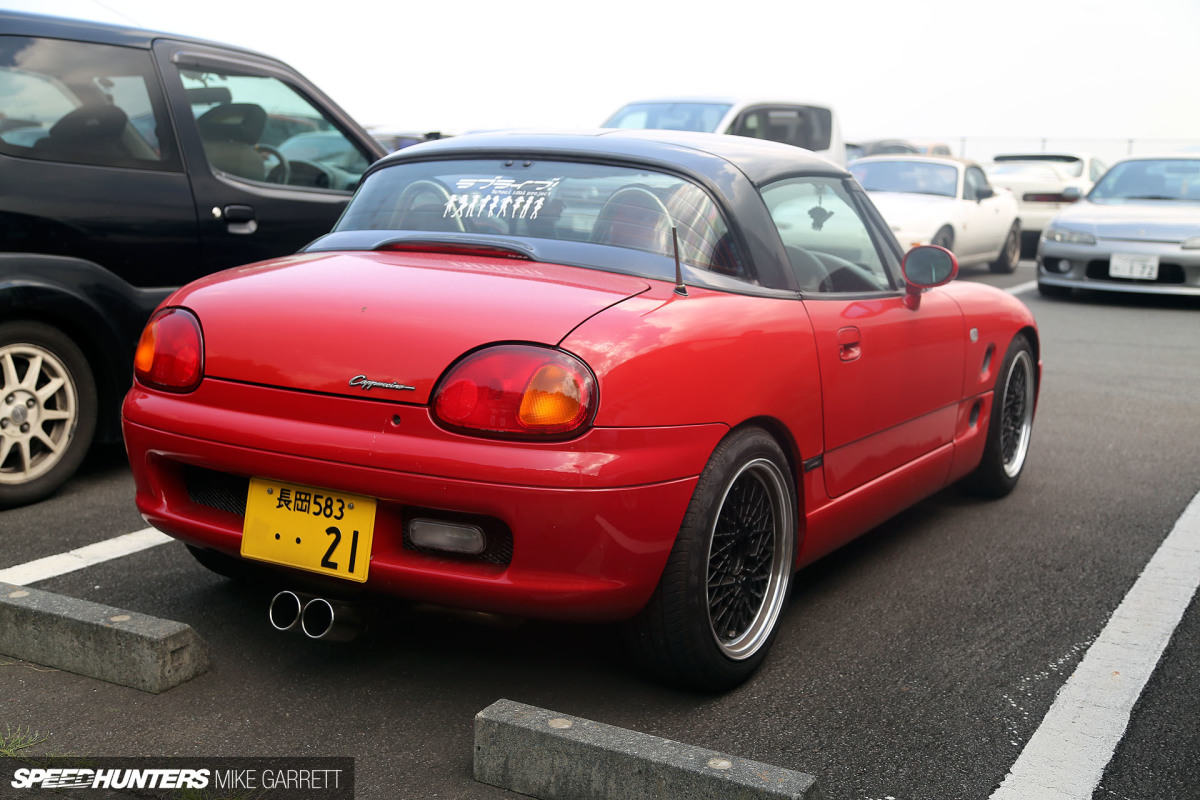 This particular example was sporting a cool center-exit exhaust system along with a set of SSR mesh wheels for a nice period correct look.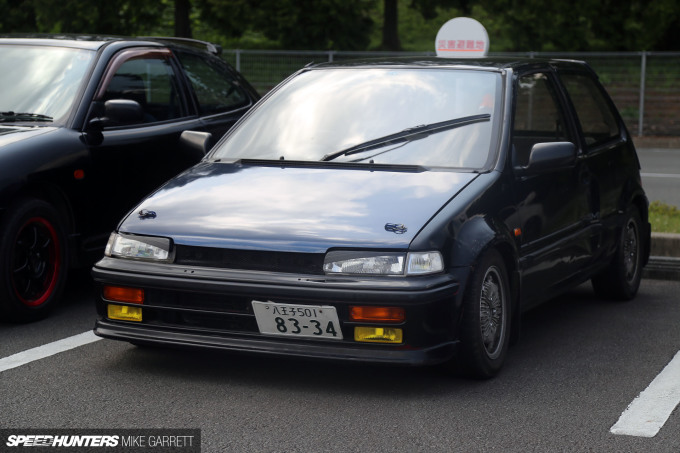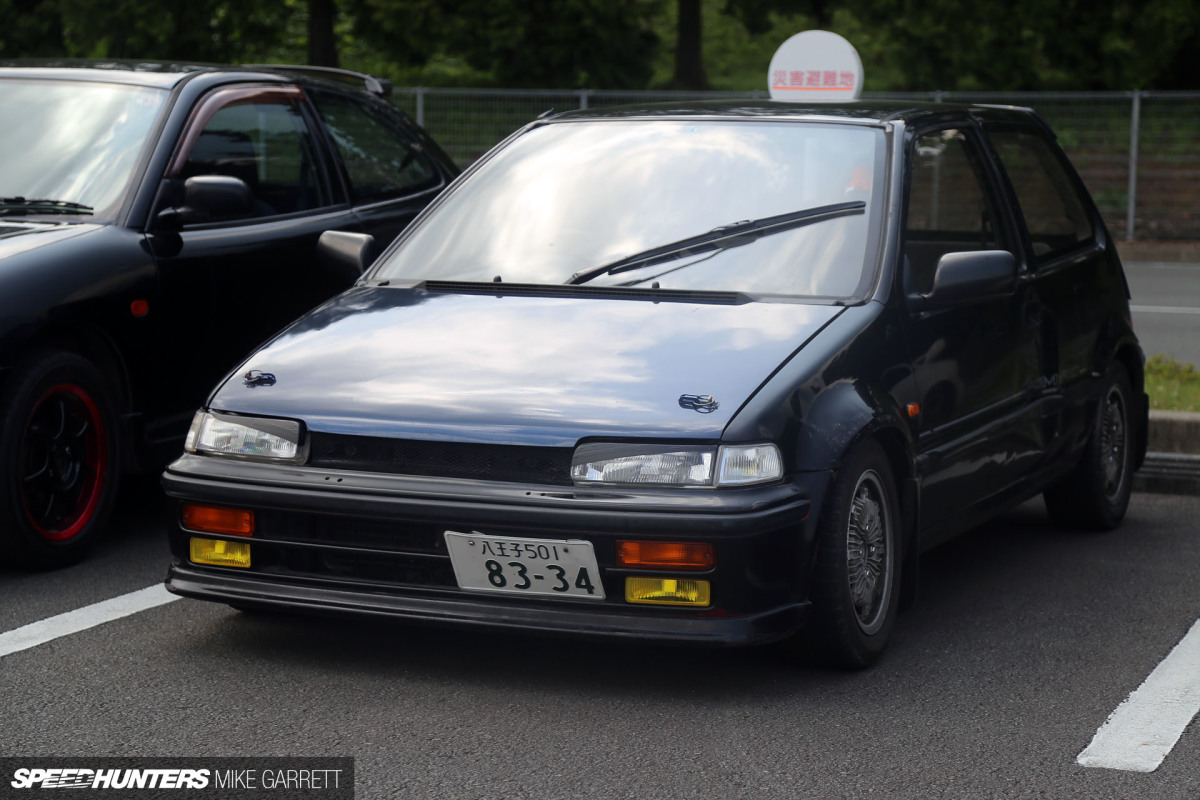 While I wasn't able to spot a Honda Beat to round out the 1990s kei sports trio, I did find this equally cool Honda City sitting on a set of old school Mugen CF48 wheels.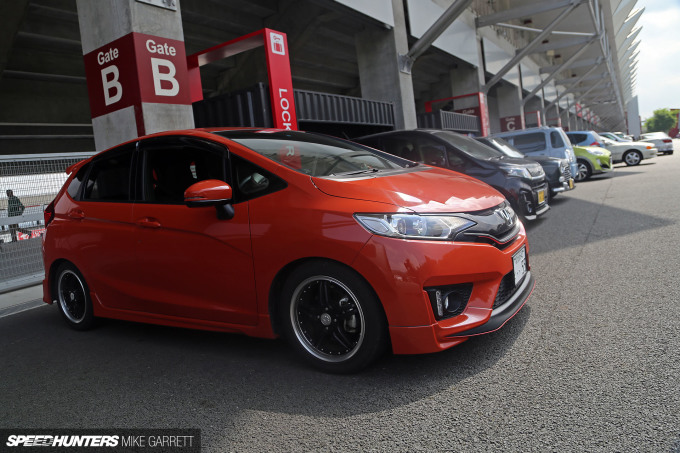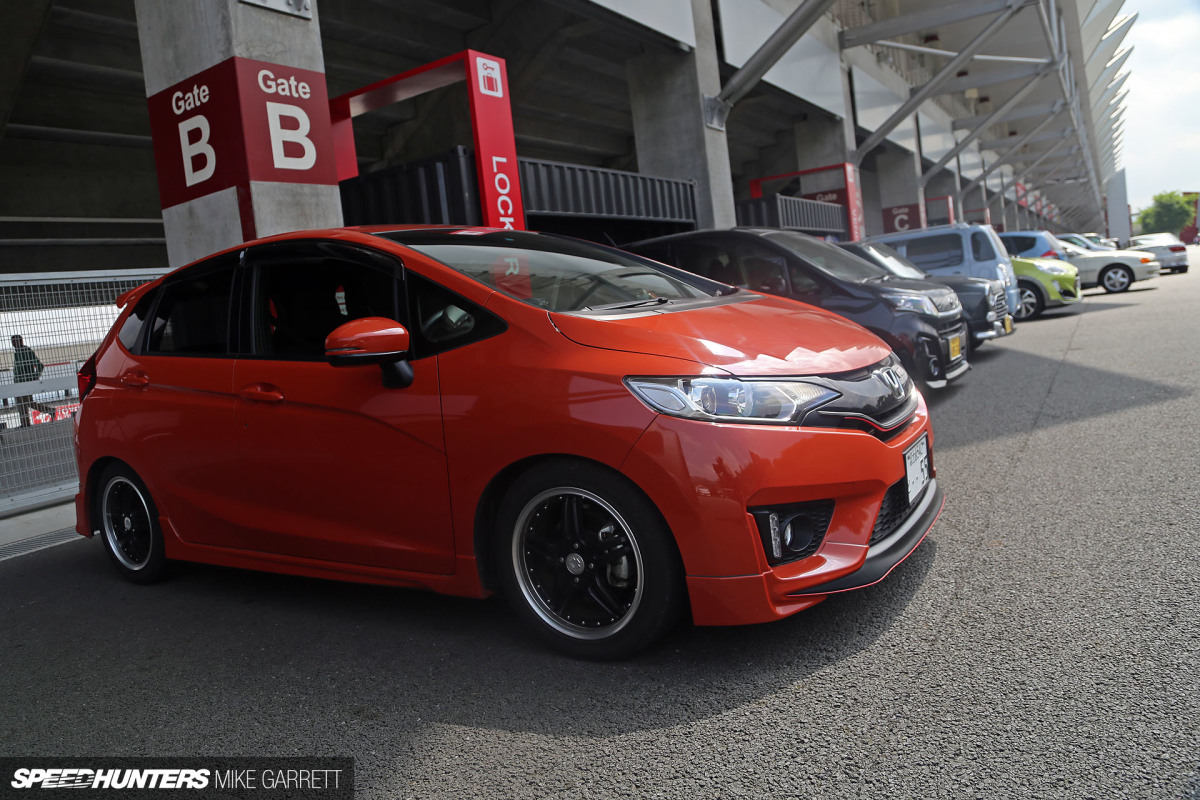 And how about the modern equivalent to the City, a brand new Honda Fit RS sporting a few subtle modifications.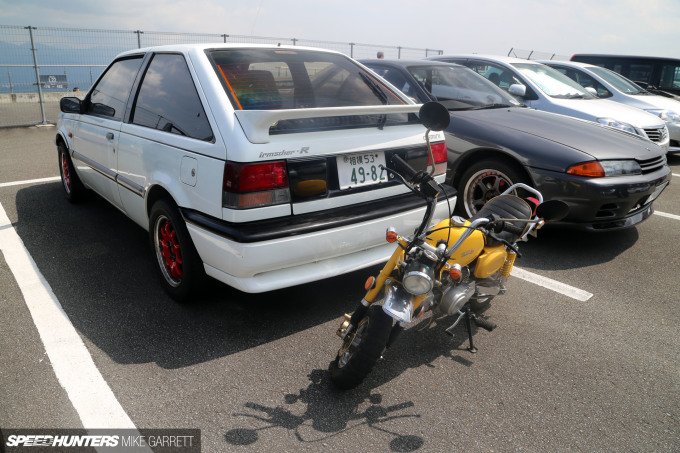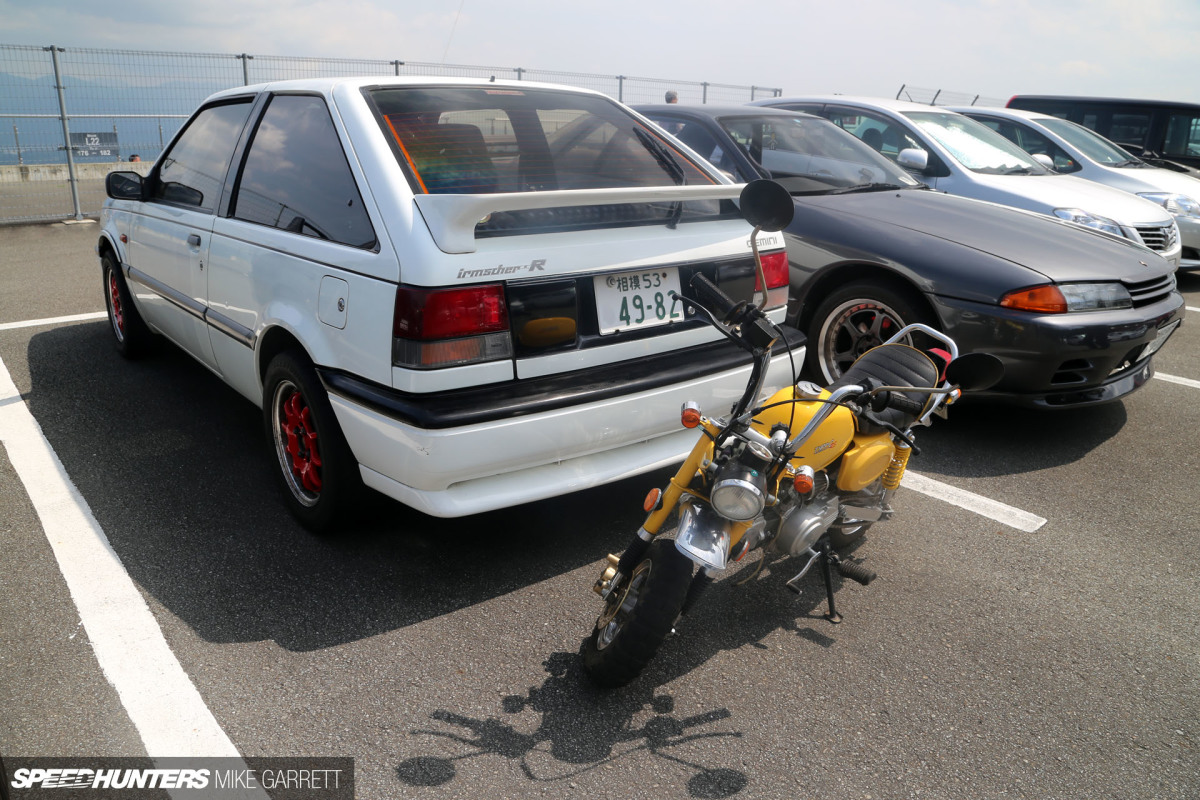 Now here's something that you really don't see too often, whether it's in Japan or anywhere else. Any guesses?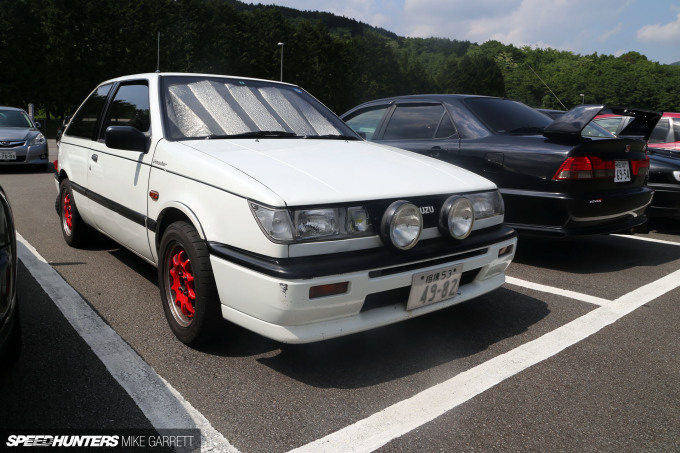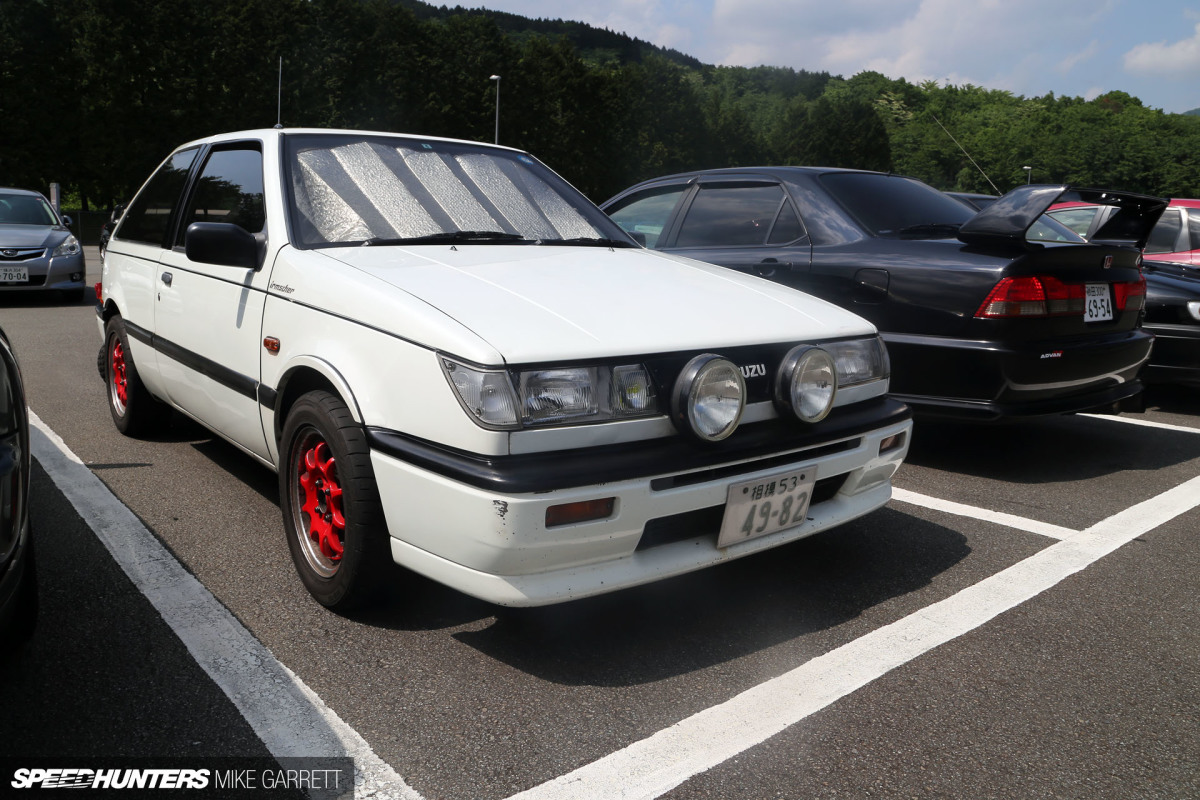 It's an Isuzu Gemini, also sold in other markets by GM who was Isuzu's partner at the time.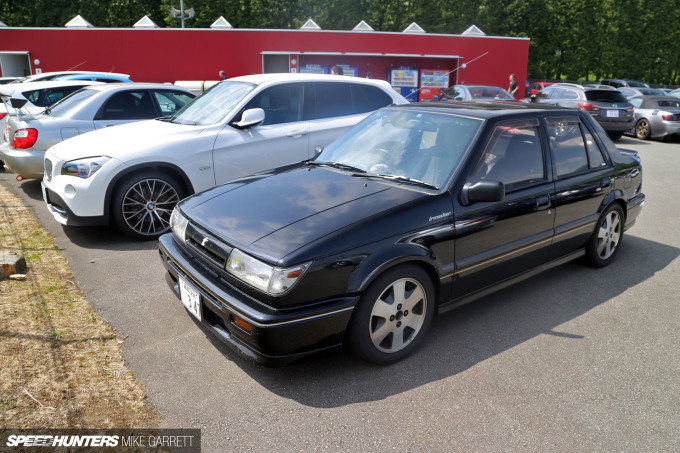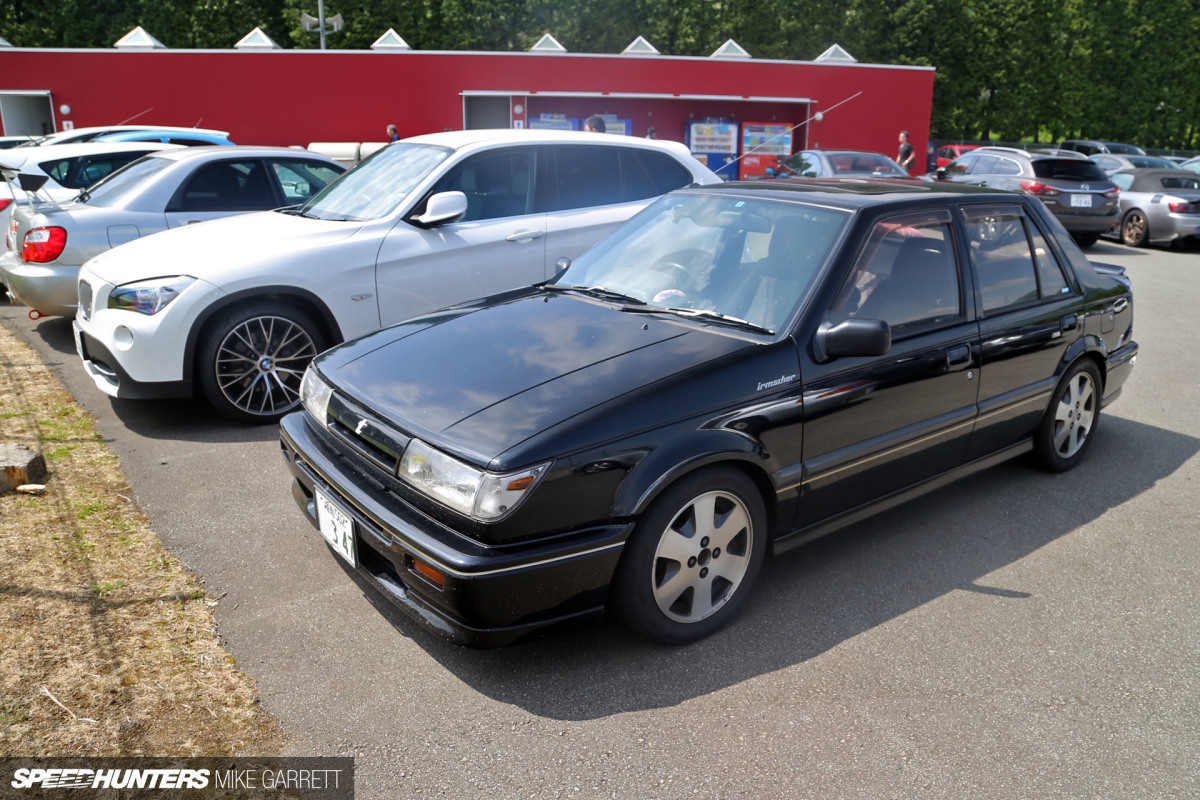 And along with the hatchback we just saw, there was also this Gemini sedan; both cars being hot 'Irmscher R' variants. Definitely not a common sight these days.
From M3s To Jeeps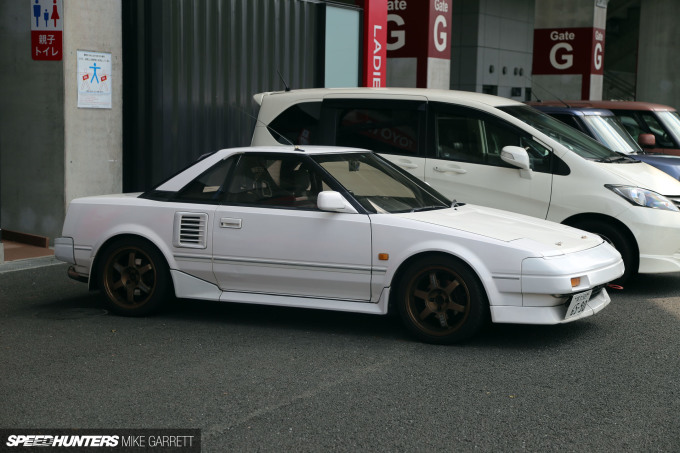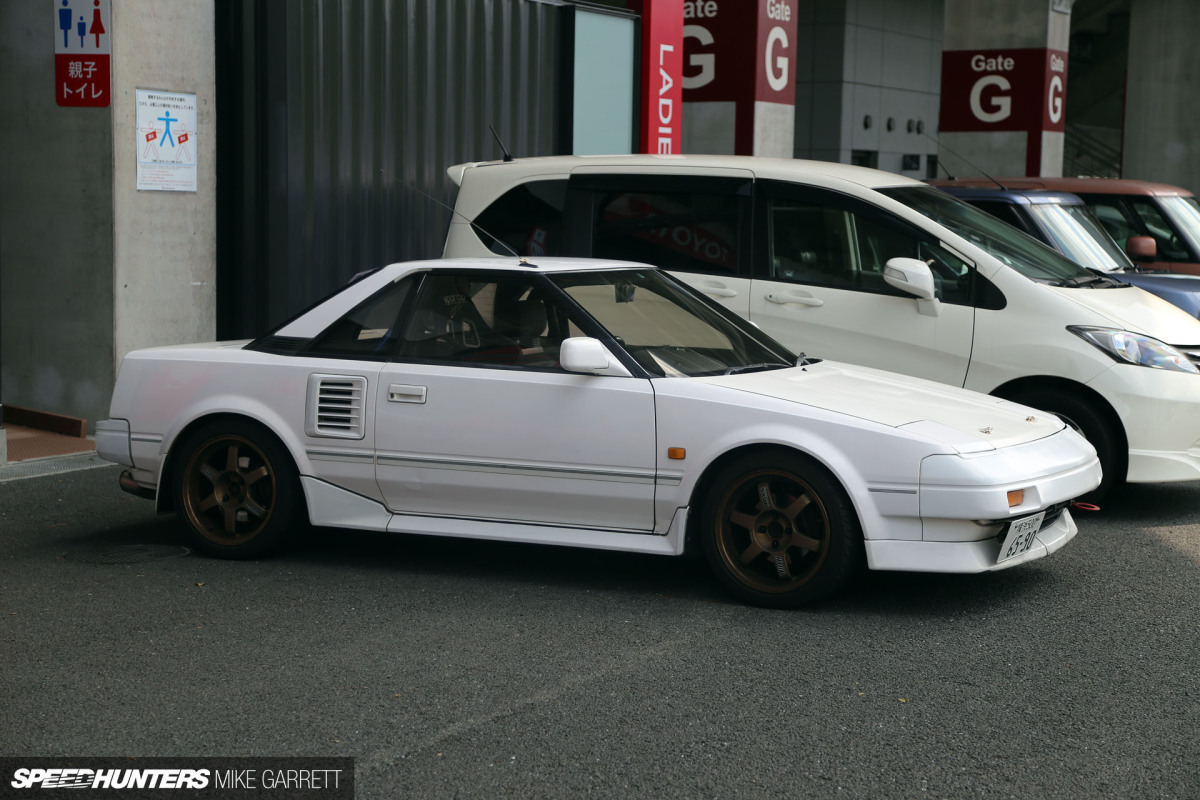 Much more recognizable, but no less impressive was this AW11 Toyota MR2 sitting on a set of classic bronze RAYS Volk Racing TE37s.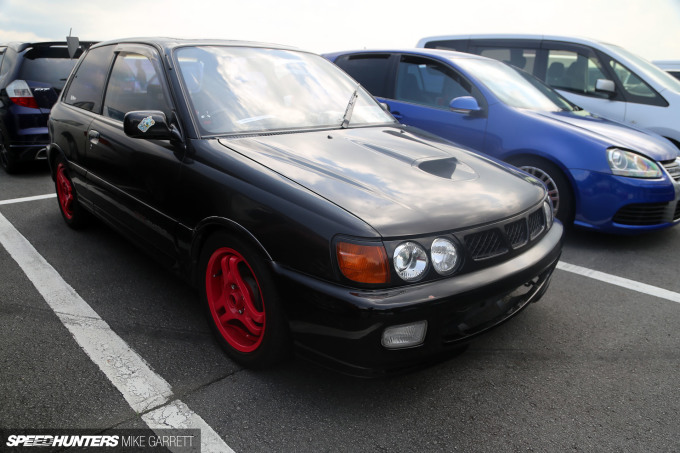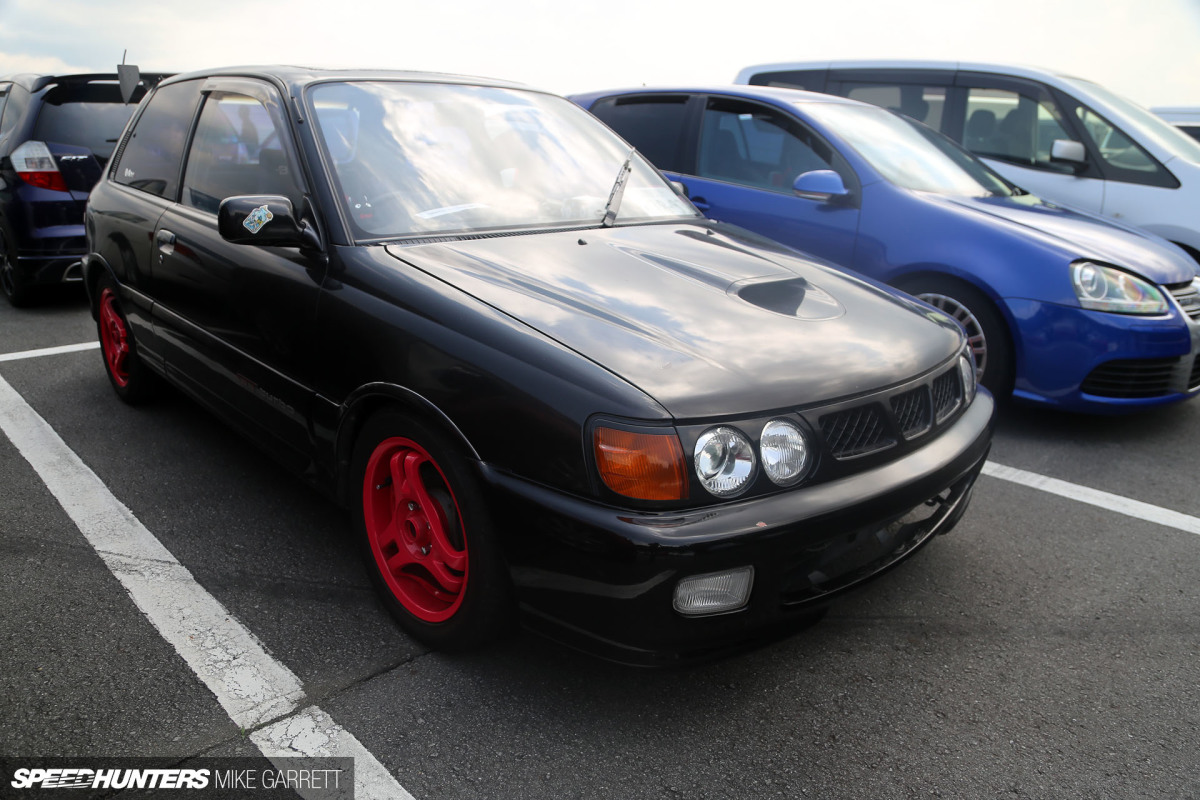 And moving forward a few years we have another Toyota model that was popular among budget-minded circuit racers – the turbocharged EP82 Starlet GT. This one's got a set of tri-spoke Advan wheels to complete the '90s vibe.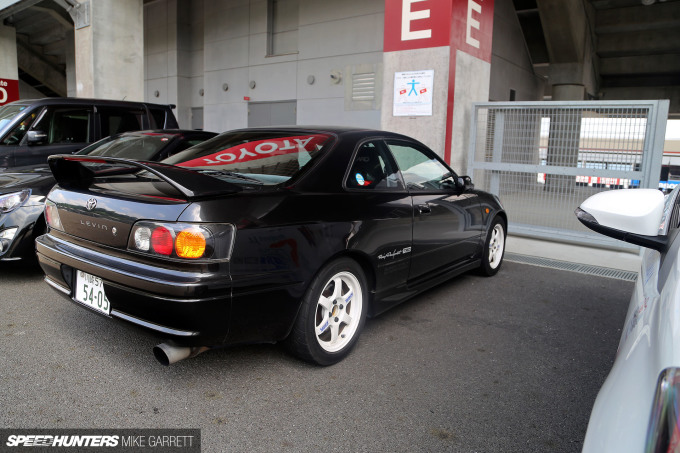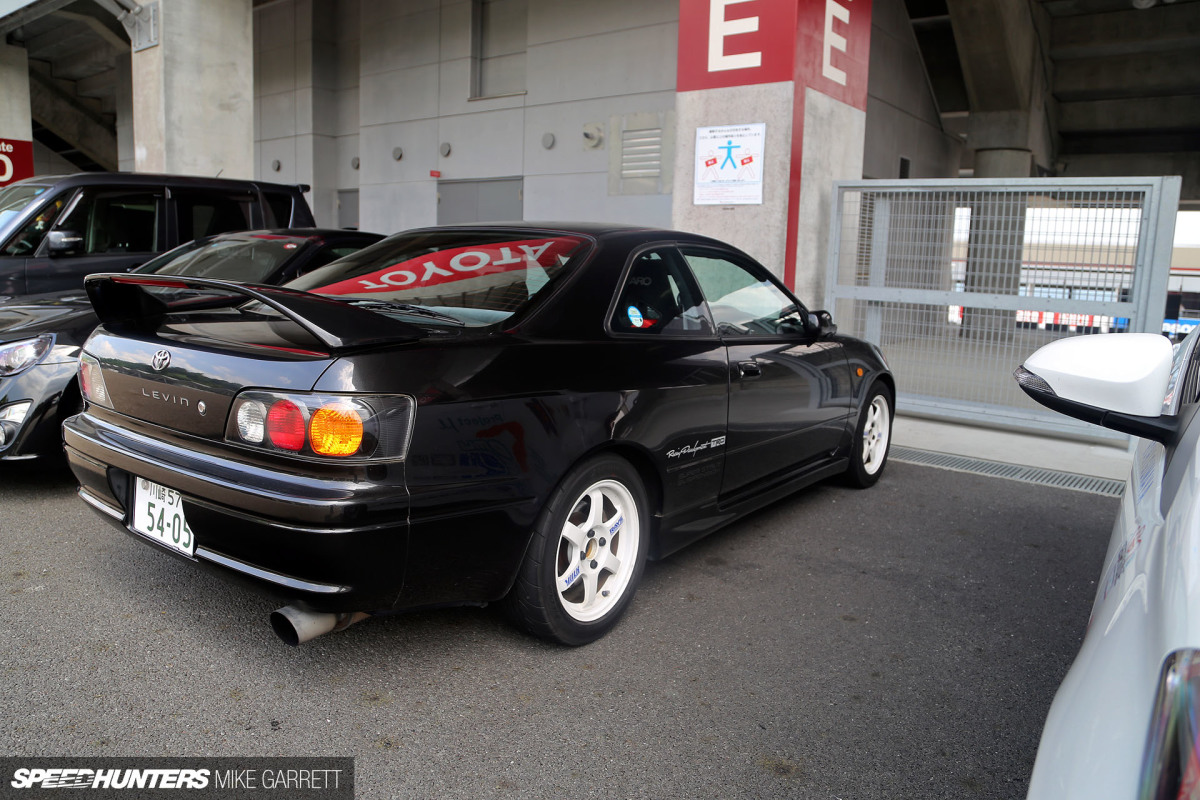 Say 'Levin' and the first car that comes to mind will likely be a rear-wheel drive Corolla model from the 1980s or earlier. But you can't forget about the front-drive models, like this AE111 with its 20-valve 4A-GE power under the hood.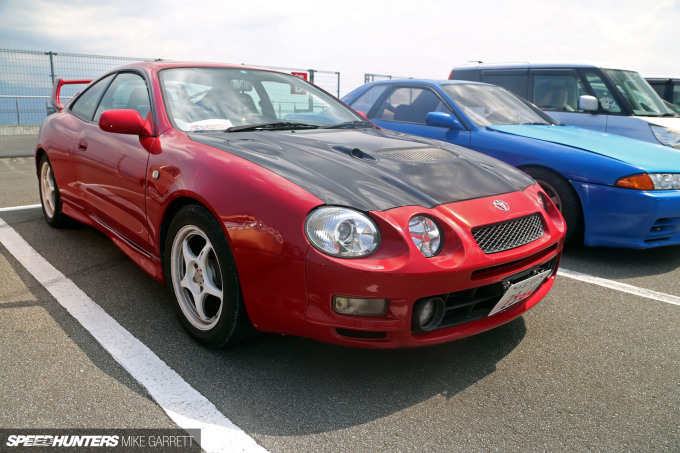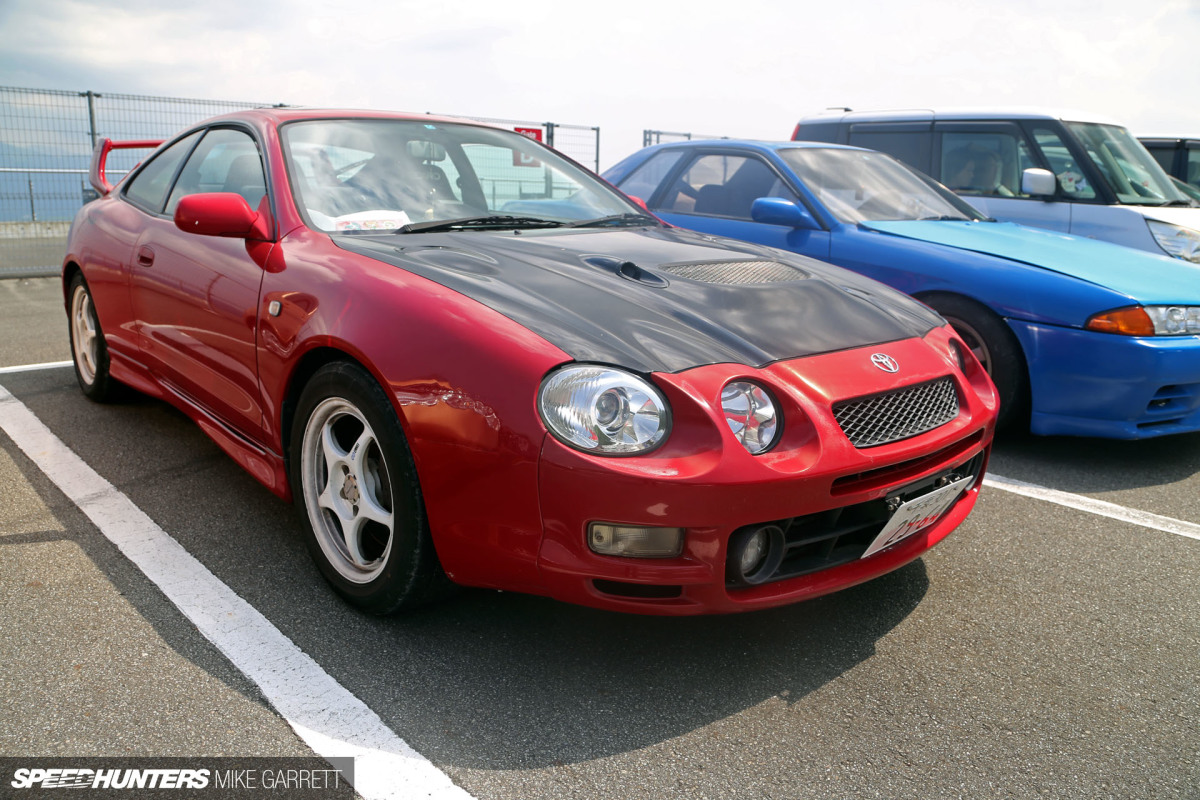 And one more model from Toyota's glory era of the 1990s – a ST205 Celica GT-Four sporting Recaro seats, Enkei wheels and a few other modifications.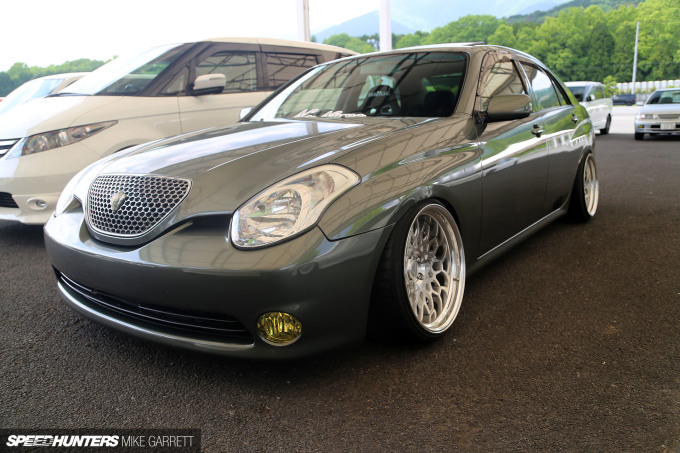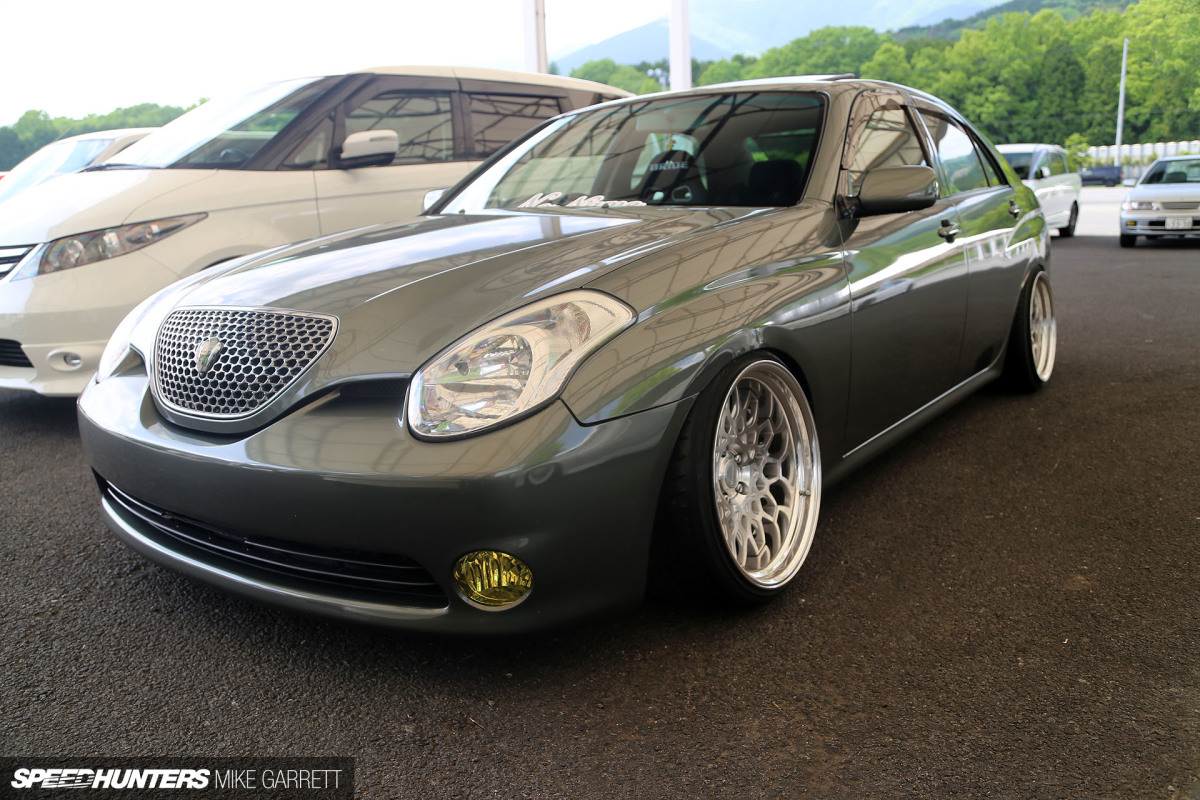 Here's a very clean looking 110 chassis Toyota Verossa. I'm guessing the owner of this one was over at the drift course watching his buddies drive.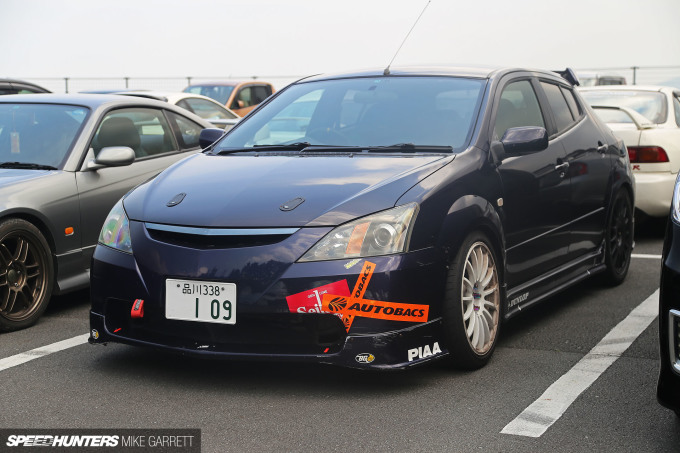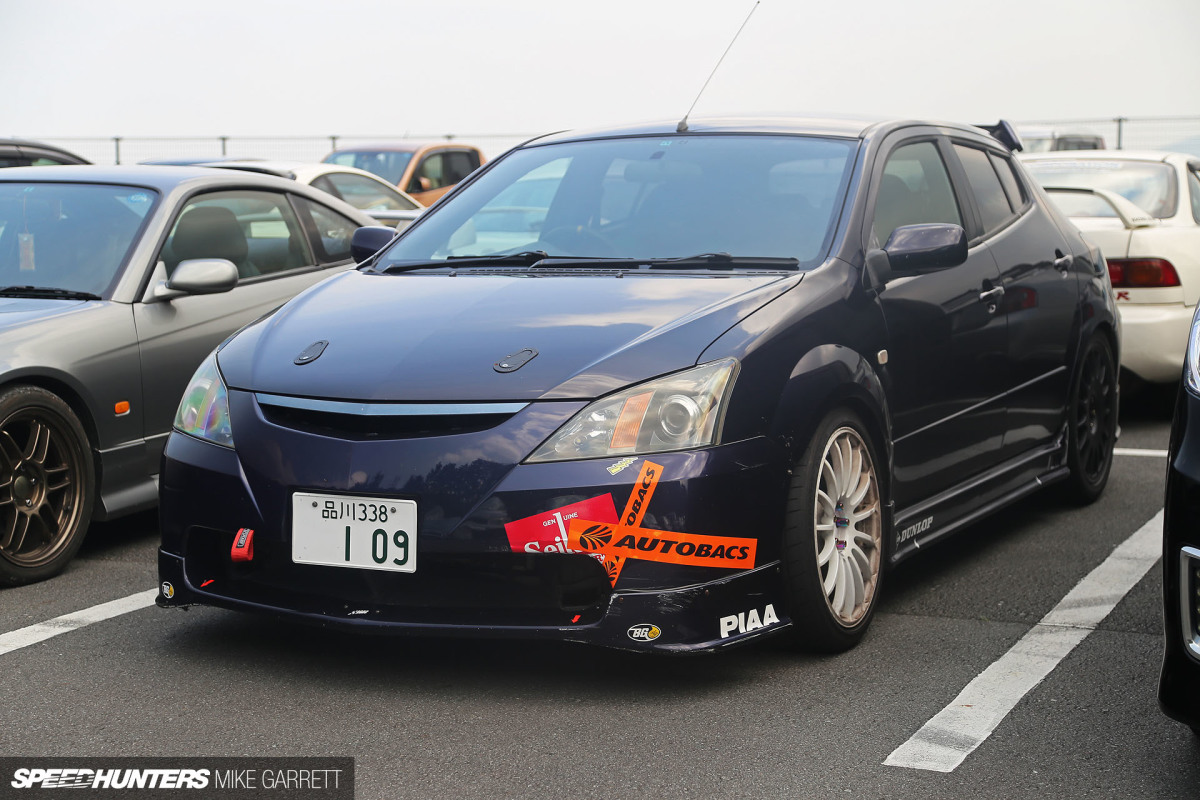 And rounding at the Toyota selection we have the rarely seen WiLL VS hatchback; mismatched wheels and a tow strap suggesting this one sees some circuit use.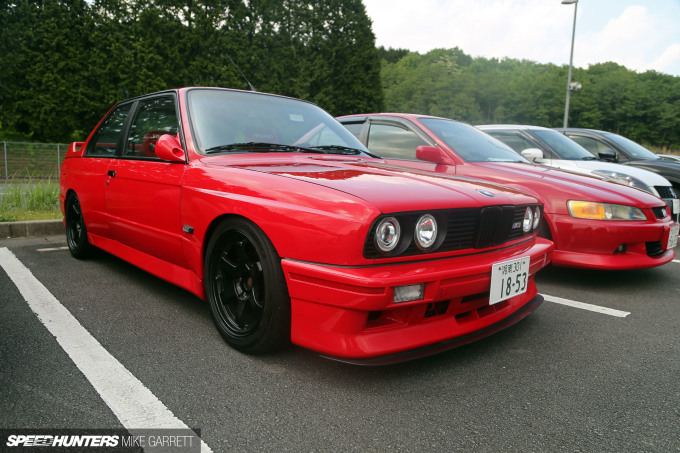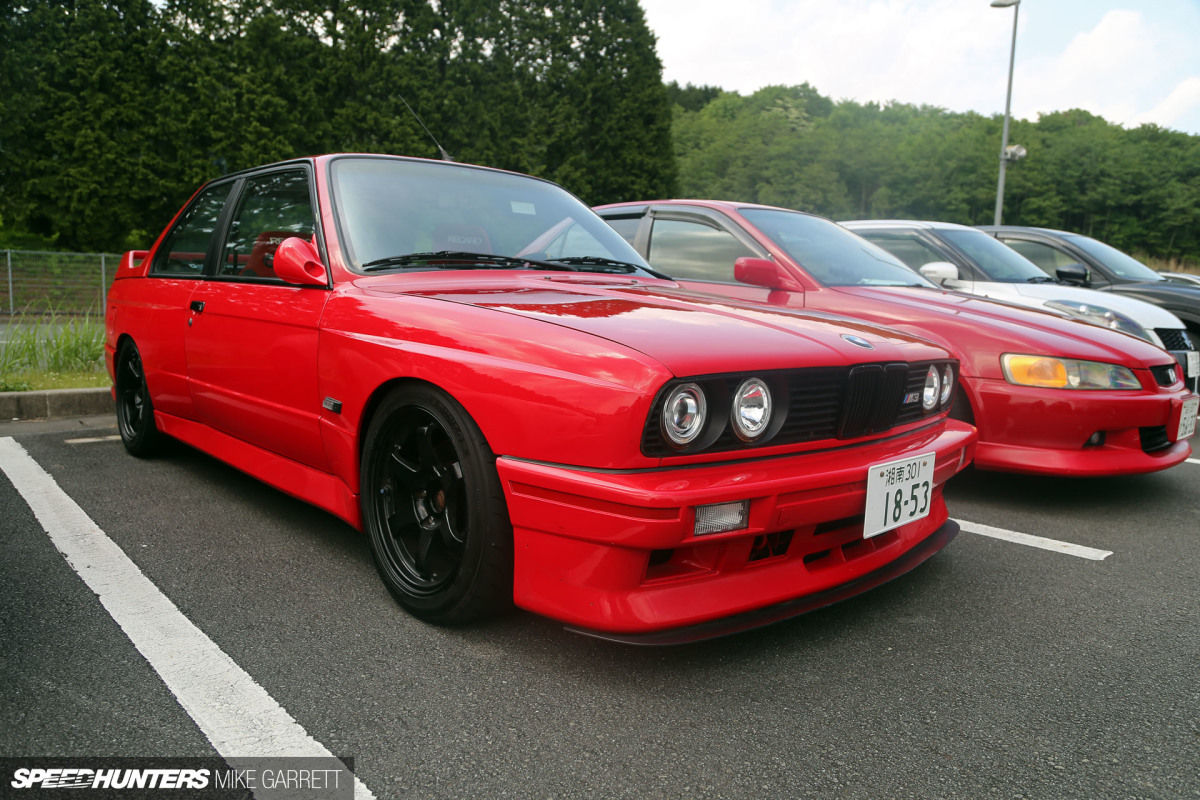 And along with the impressive selection of Japanese vehicles parked in the spectator lots, there was also a good showing of imported cars, like this beautiful E30 M3 sitting on black TE37s.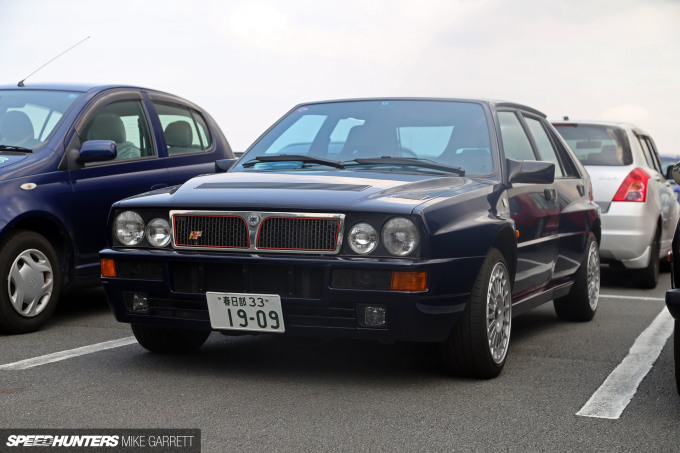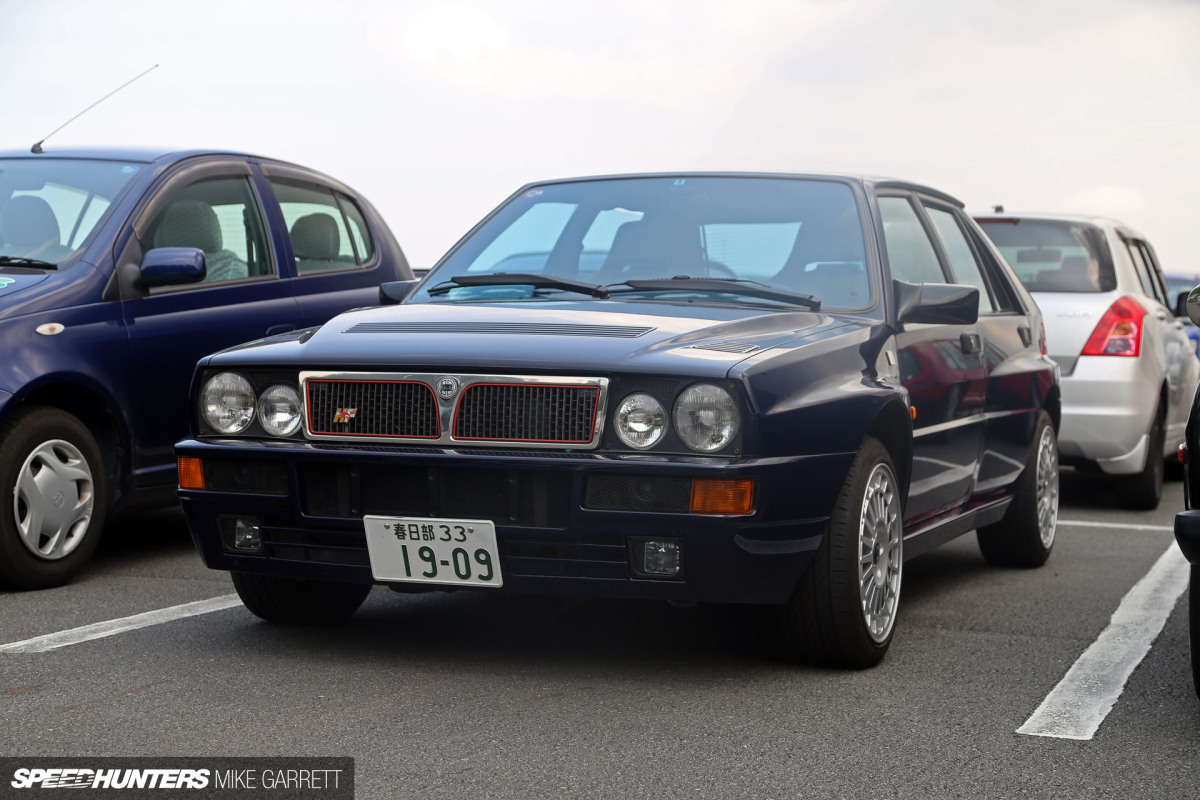 Or this Lancia Delta Integrale – a car that you'd almost think was Japanese in origin due to its popularity here.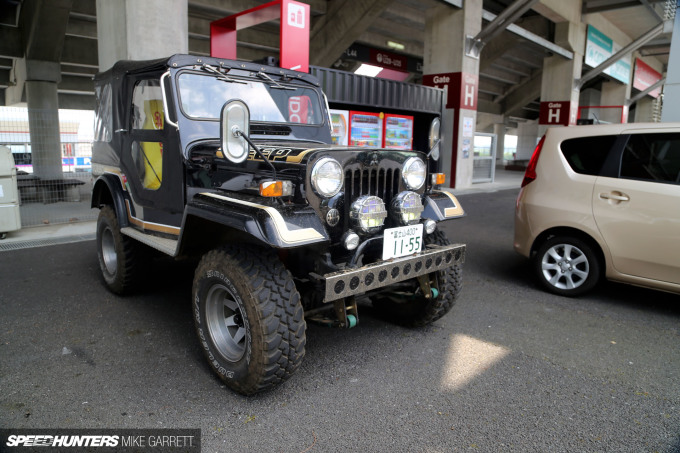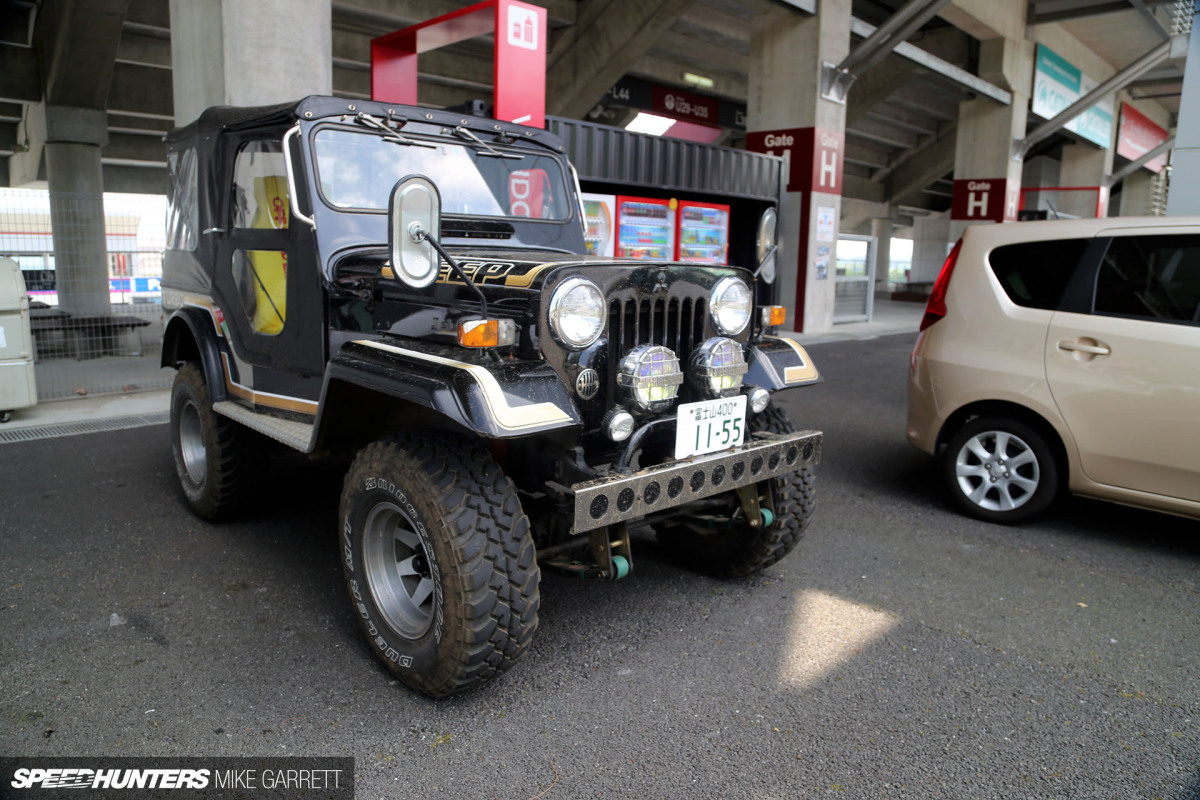 And stepping in an entirely different direction, we have this high-riding Jeep wearing the cool 'Fujisan' number plates.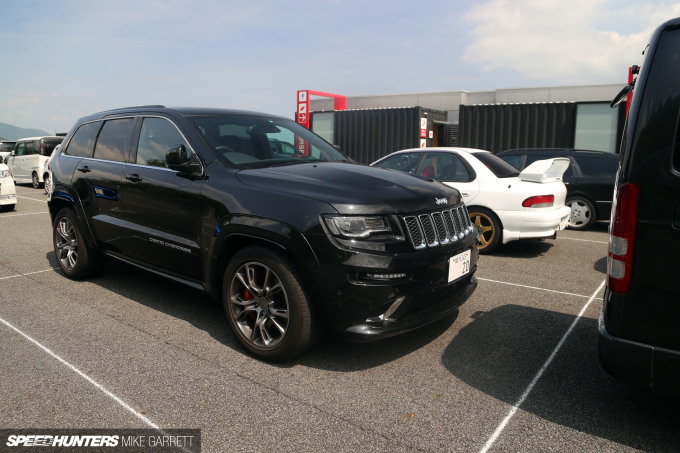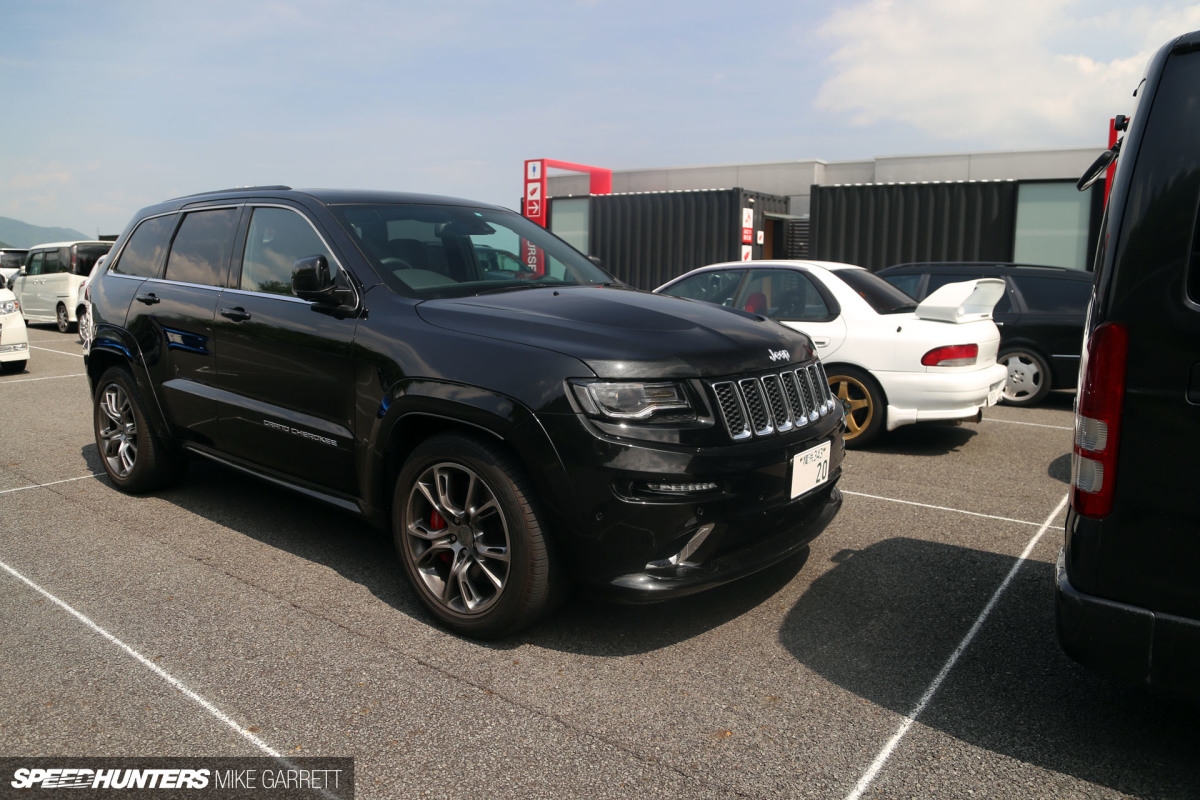 Here's another one from the Jeep family. The Hemi-powered Grand Cherokee SRT8 is a high performance American SUV that definitely stands out in a sea of minivans and kei wagons.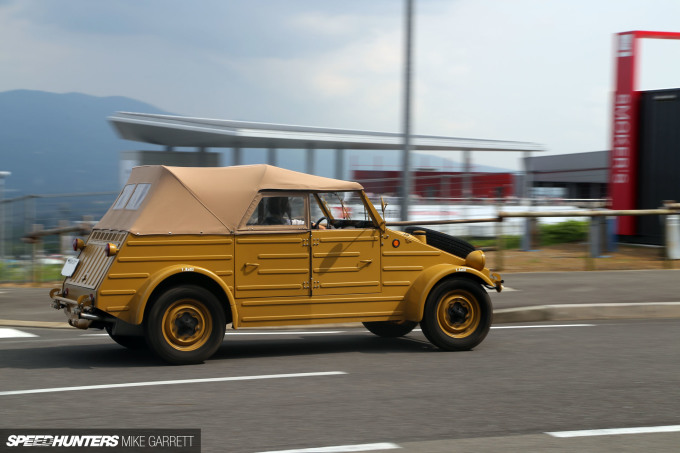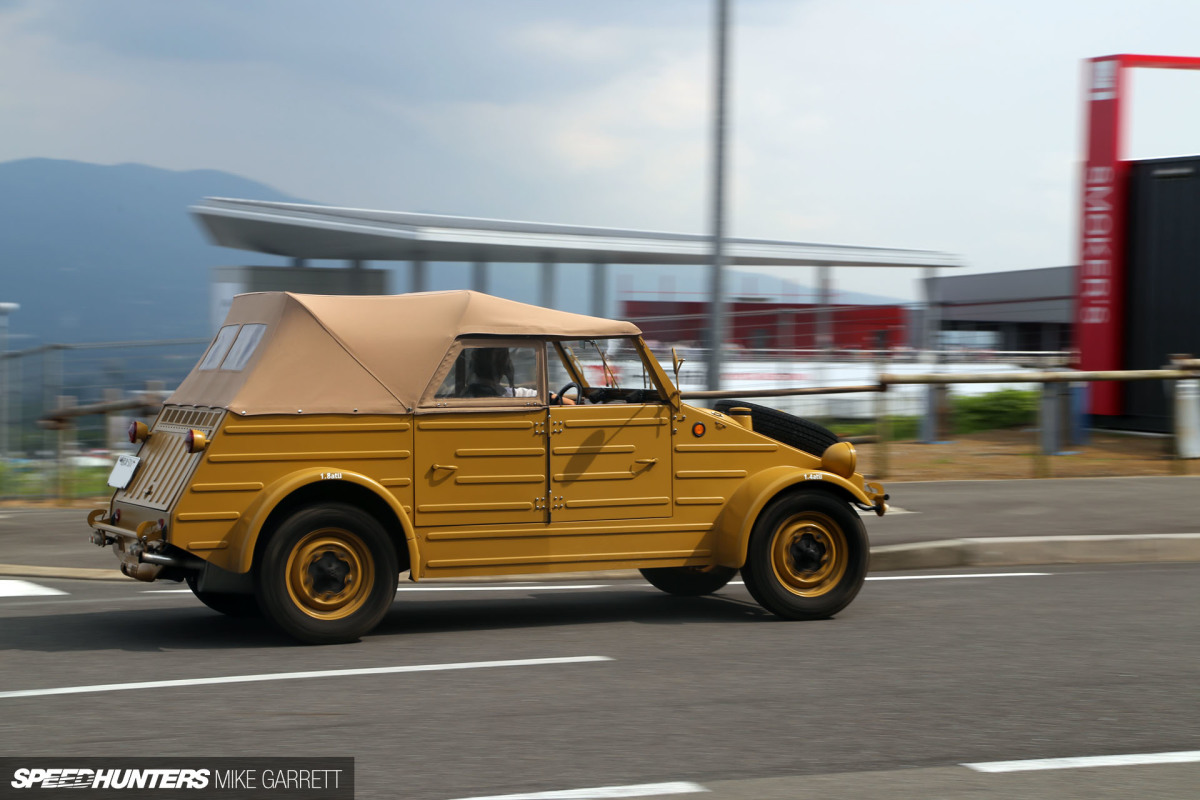 And last but not least we have the strangest vehicle I saw all day – a Volkswagen Kübelwagen looking like it came straight from front lines in North Africa, circa 1942.
So there you have it. Not a car show. Not a race. Not an organized meet. Just a typical Sunday afternoon in the parking lot at Fuji Speedway. Only in Japan, right?
Mike Garrett
Instagram: japanifornia_media
mike@speedhunters.com