Arms Race
It might come as a surprise, but we live in a very boring era of car culture.
Of course, I'm speaking in generalities, but I don't think it's too outlandish of a claim. When was the last time a car truly excited you in a way that drove you to action? When was the last time a car suddenly popped up out of the blue? A car that was built for the builder himself and not for Instagram 'fame'?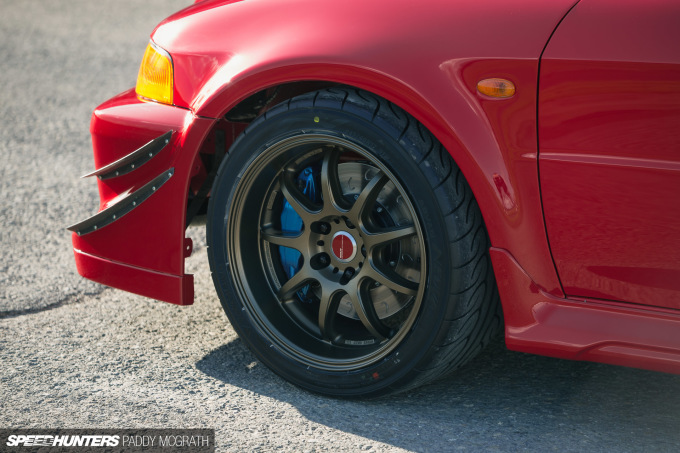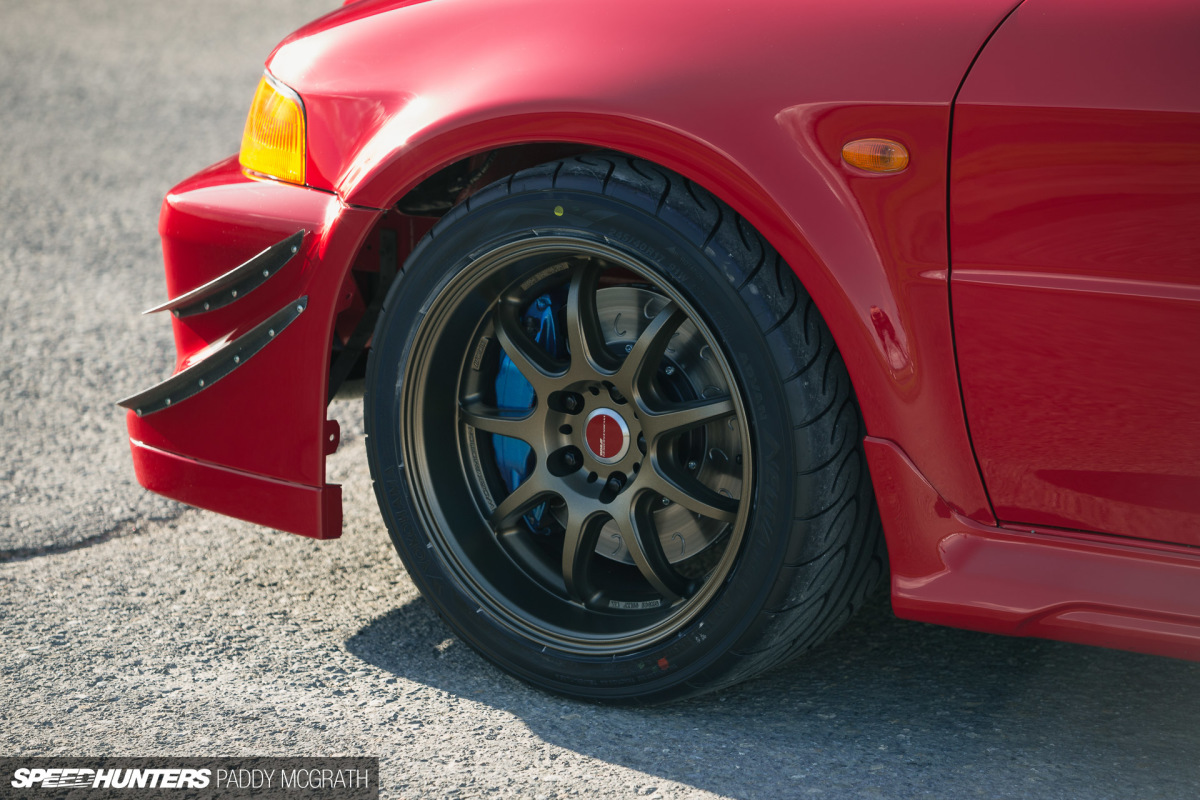 Don't answer me. I want you to think about it for a few minutes…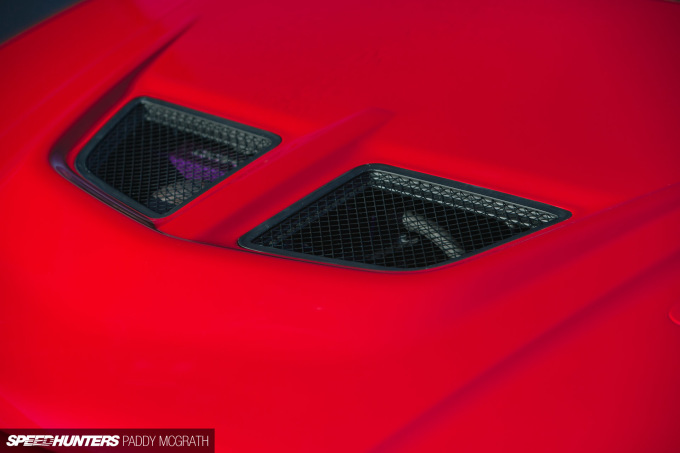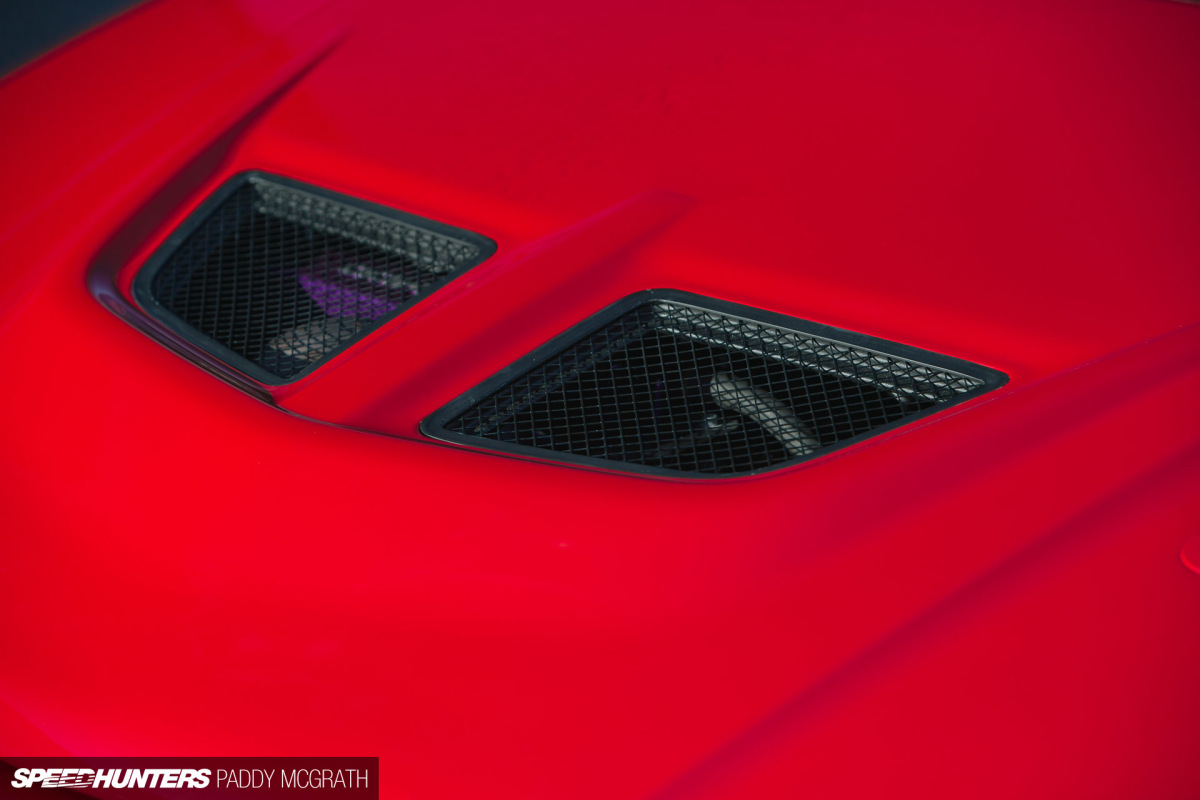 I describe the current scene as boring for a couple of reasons. People are either building cars according to a pre-defined recipe, resulting in a conveyor belt of near identical cars, or they're shouting about their builds for so long on social media, that you're already bored of the car by the time it eventually makes a public appearance.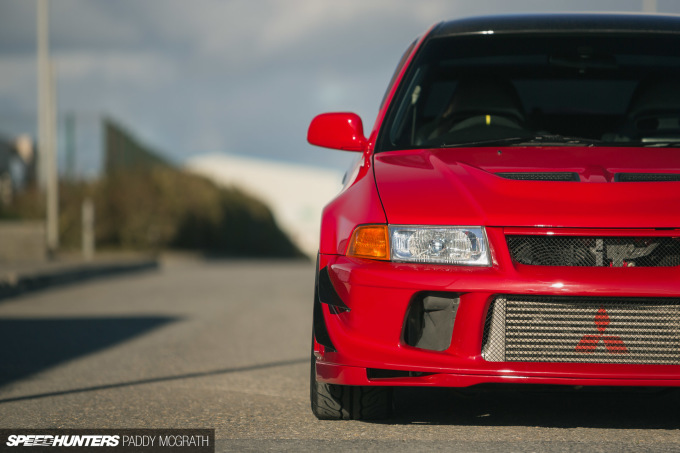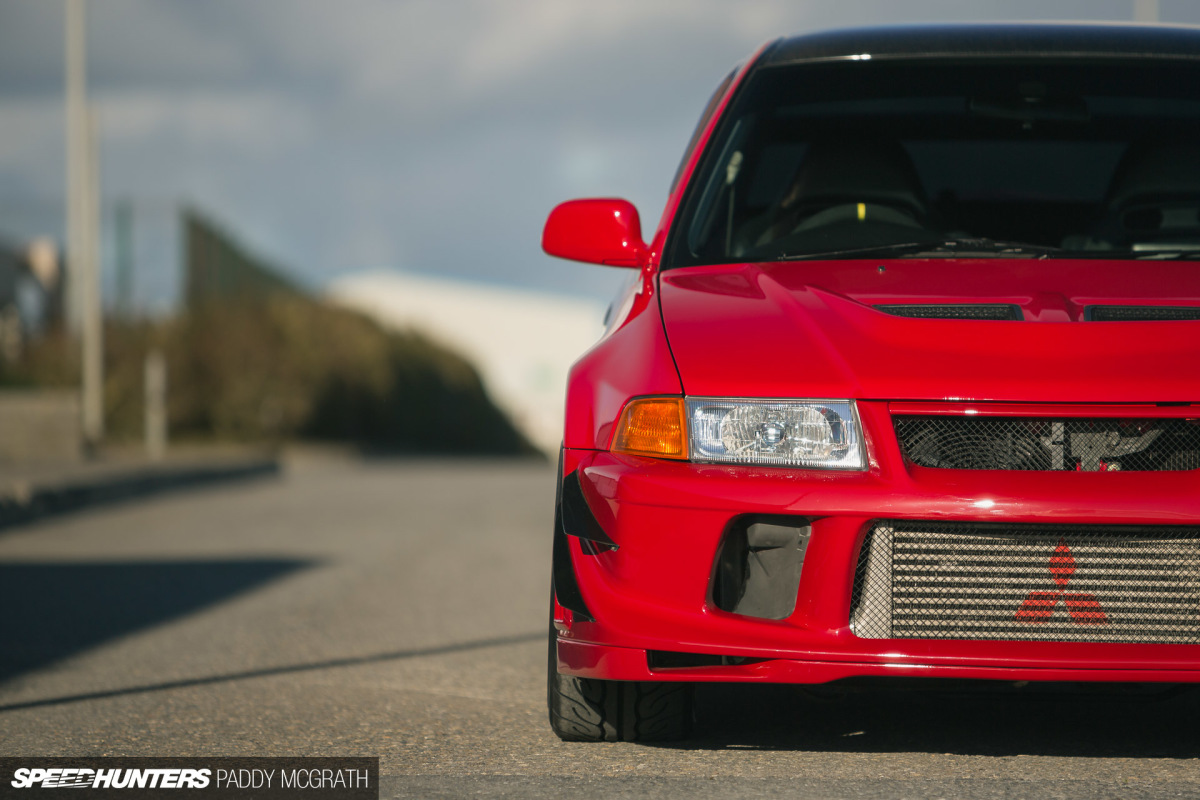 I'm not saying anyone is building bad cars, just that there are very few people building cars that really inspire and excite. Maybe we, the automotive media, are to blame? Should we stop shining a spotlight on the demo and promotional cars in favour of the more down-to-earth, built-at-home cars? Have we overhyped the truly great builds to the point where we've almost normalised them?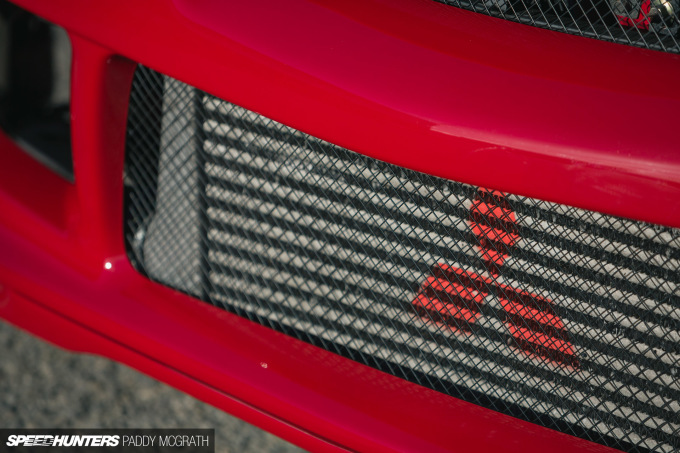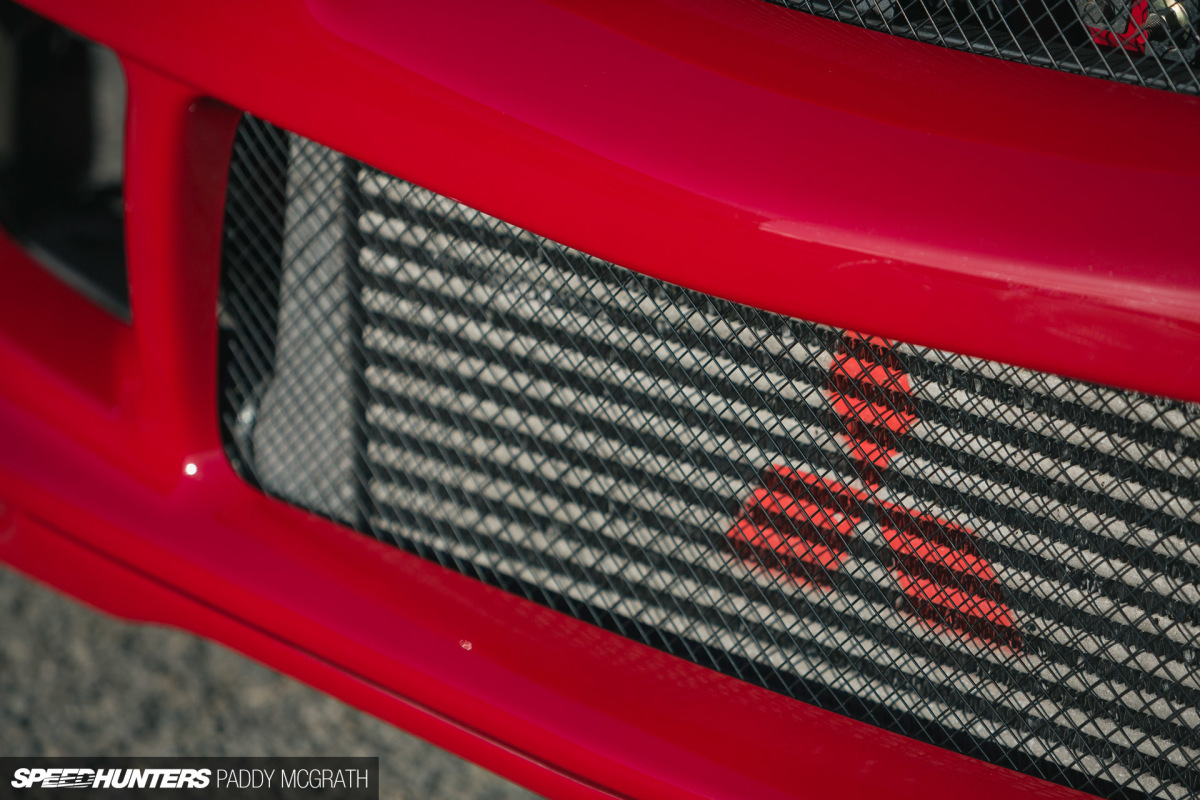 Again, don't answer. Just think. In the meantime, let's go back to the cars…
The Right Car For The Right Situation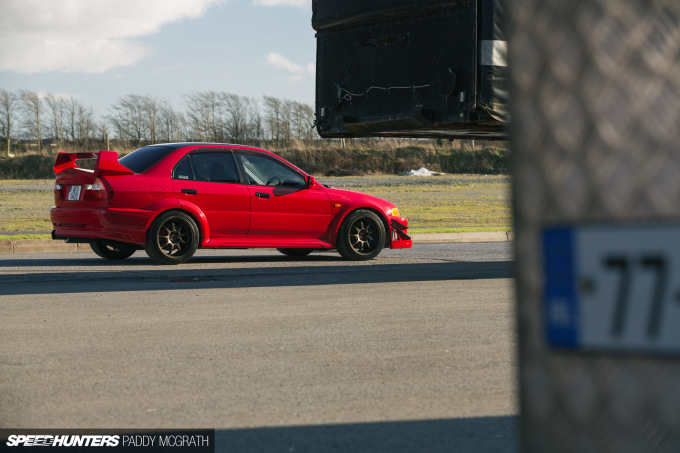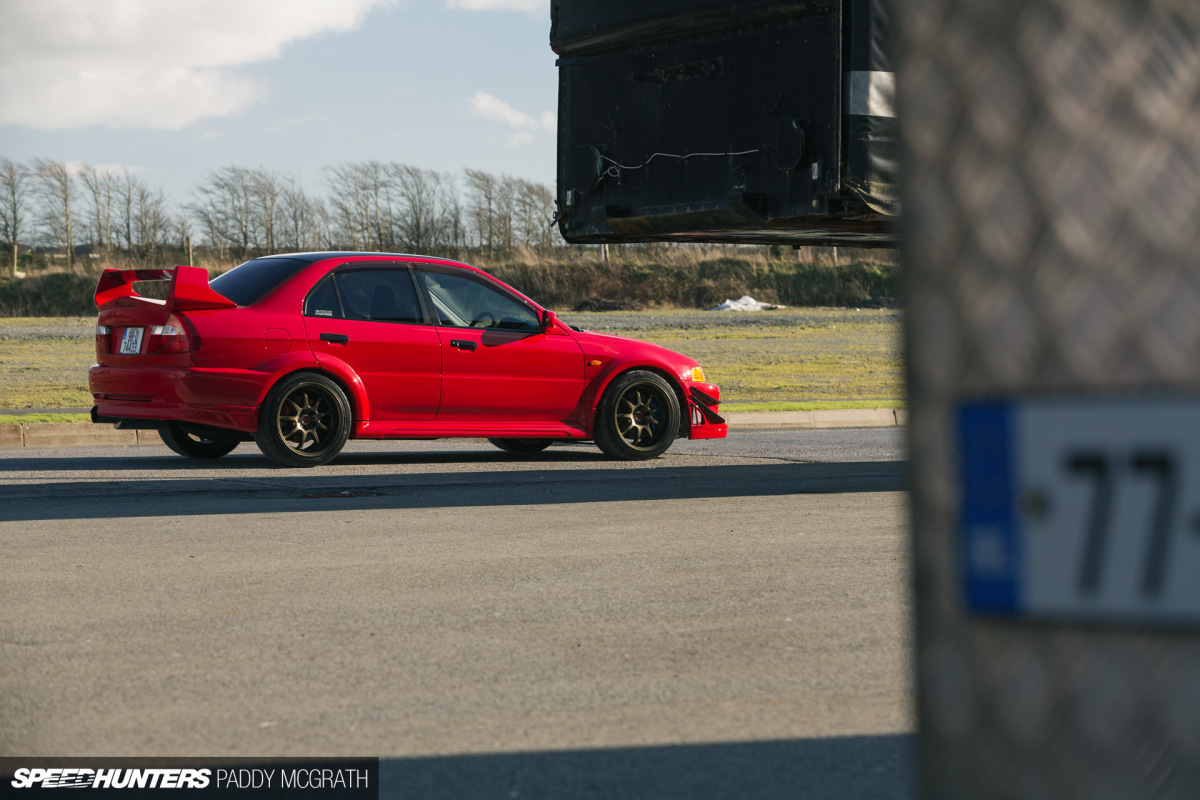 I've often heard it said that a well sorted Mitsubishi Lancer Evolution is the perfect car for Irish roads. Nothing with insane horsepower, just a well considered setup with a little extra in the power department should see off the majority of competition on a backroad blast.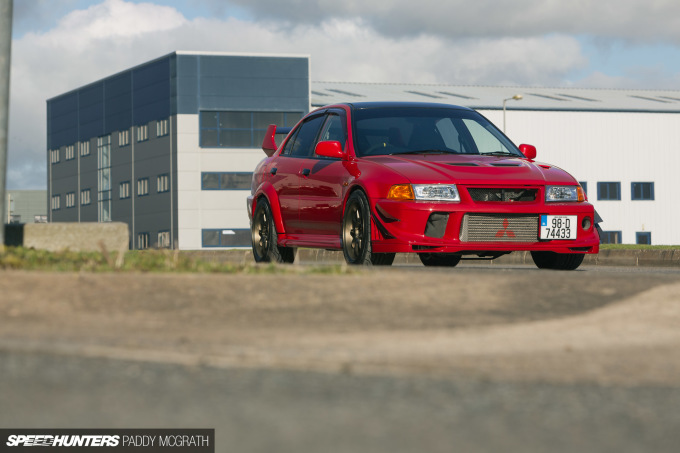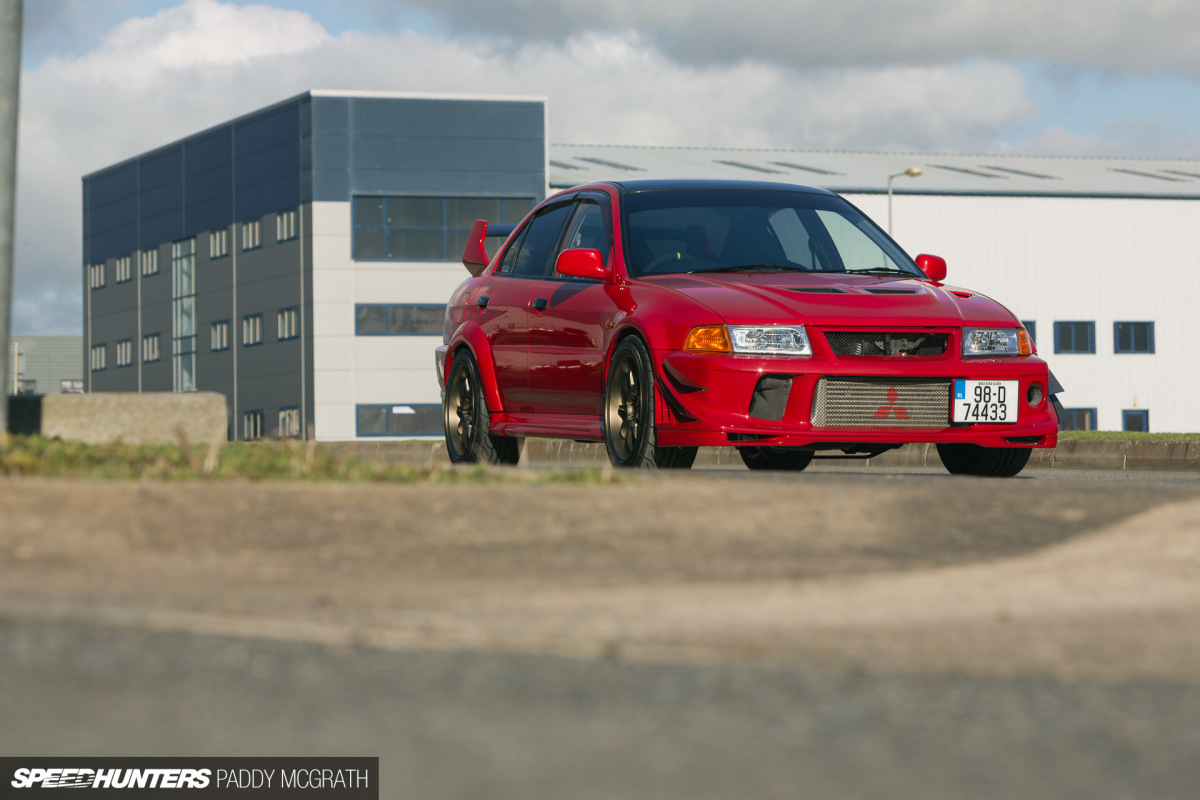 Ireland is not a country that favours big horsepower cars, as I'm sure a lot of countries around the world are. It essentially comes down to creating a usable amount of horsepower for any given situation. What's the point in having 1,000hp if you can't put it down to the ground?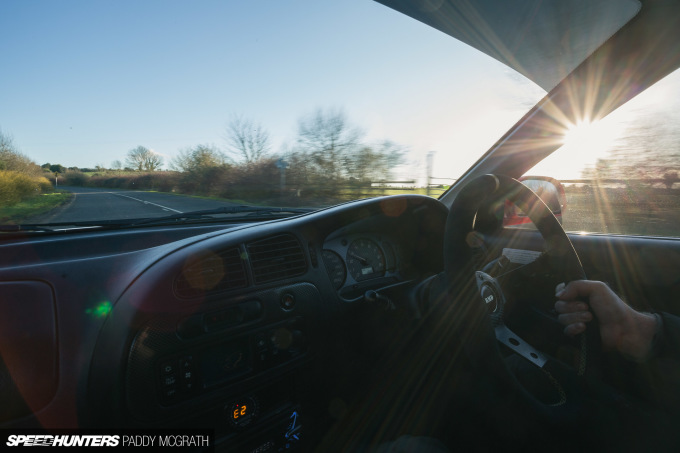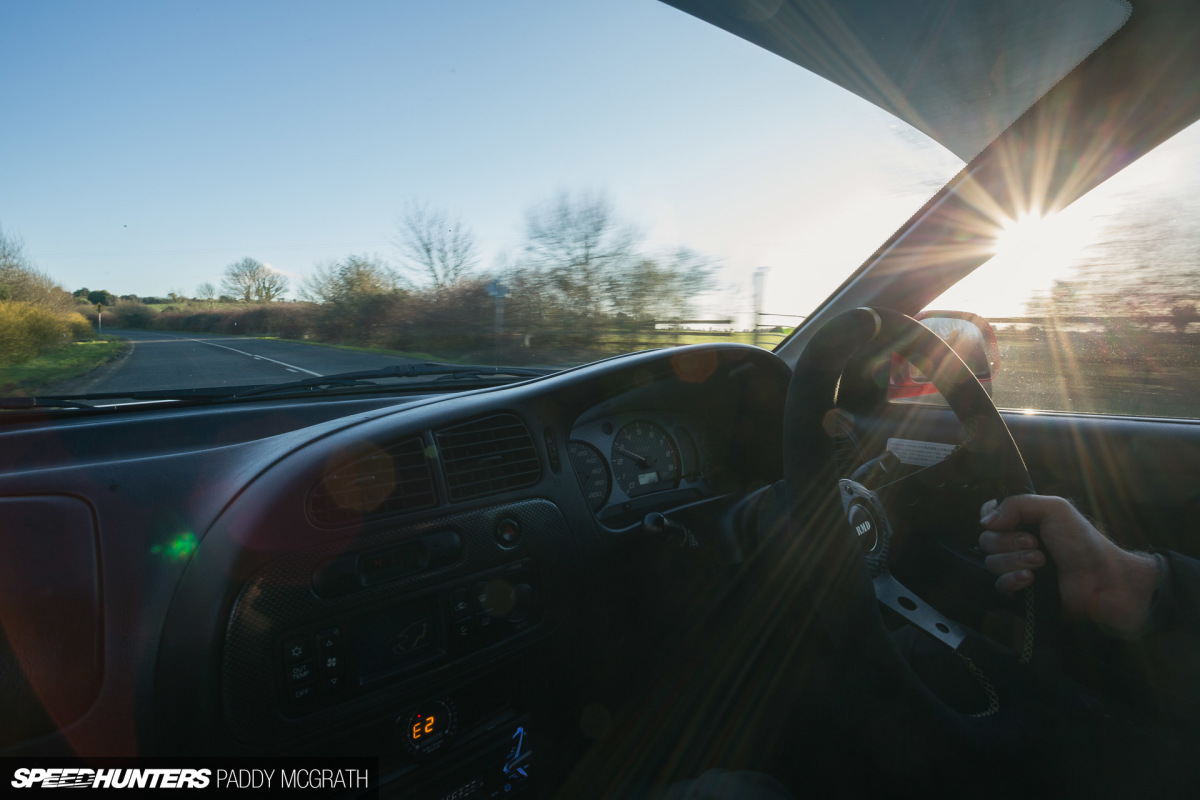 That's what I like about this car and what its owner, John Power, has created.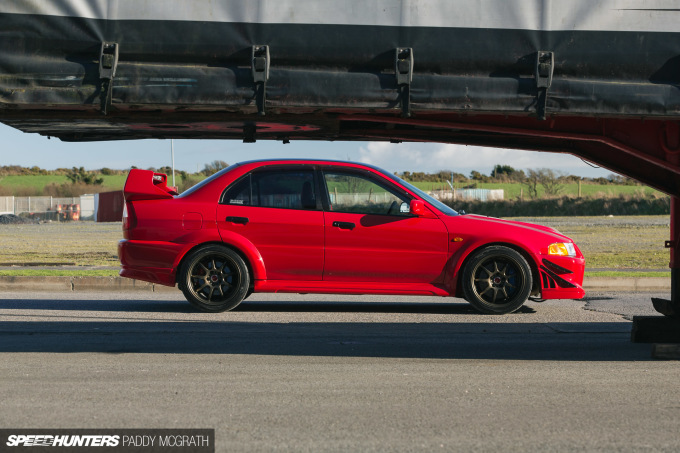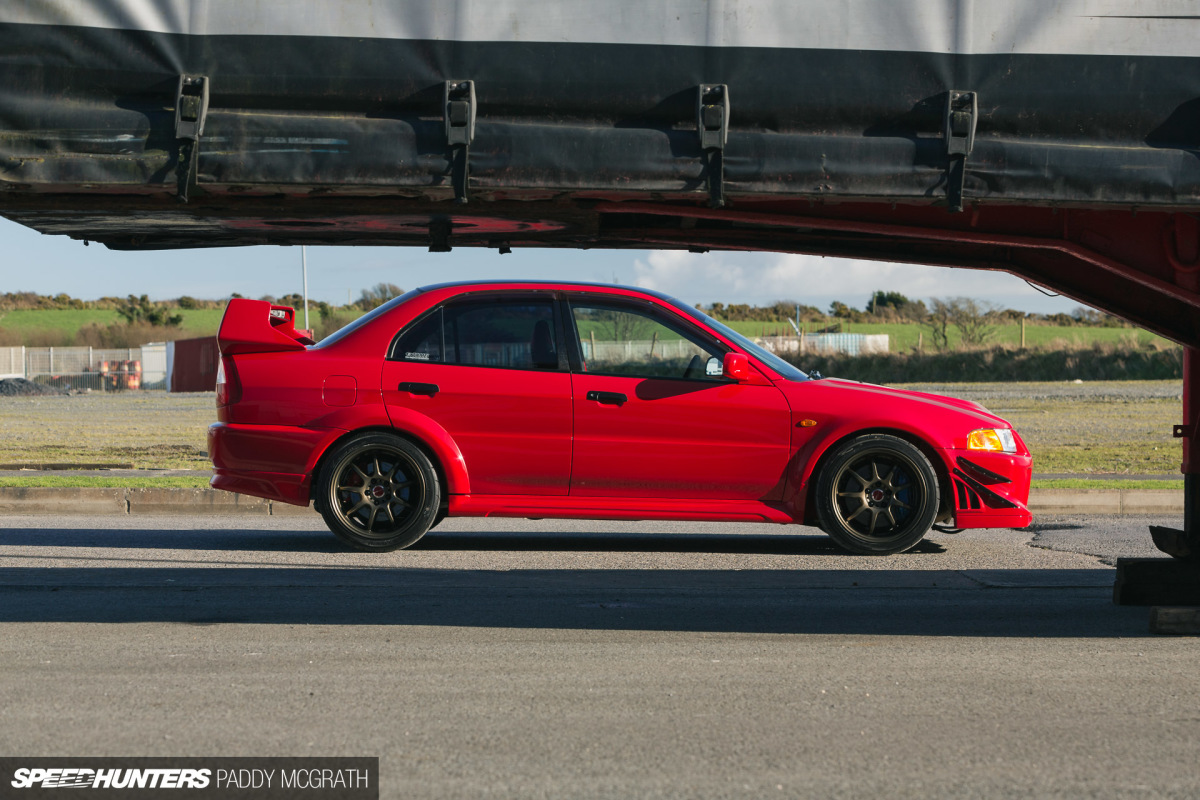 He's struck that almost perfect balance in creating a car that can be used everyday if need be, but can decimate all if he feels that way inclined.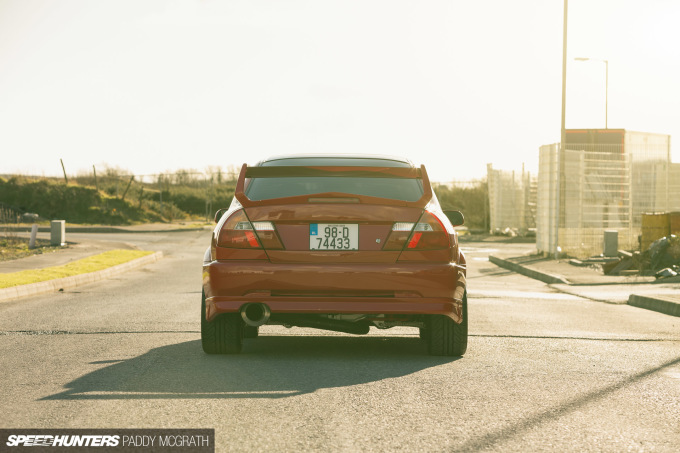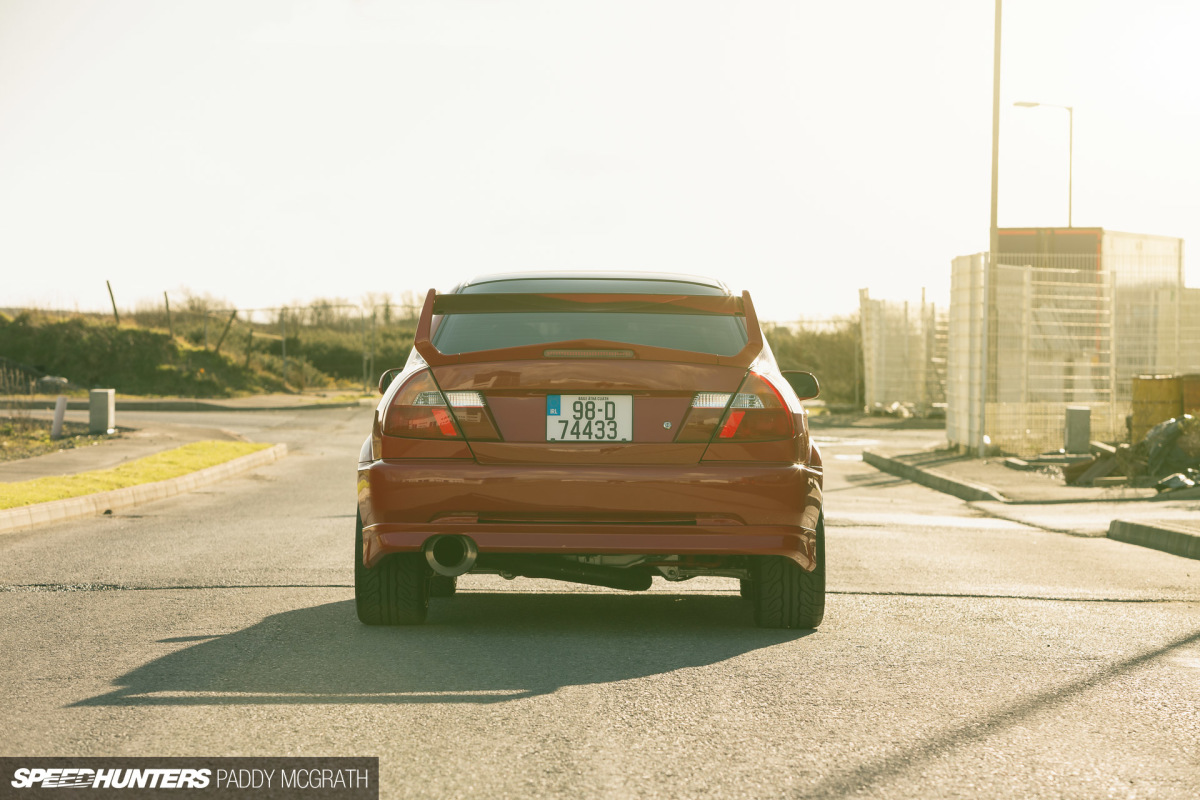 From a distance, it's just another Lancer Evolution V. Okay, they're not quite as common as they used to be, but there's still no mistaking that factory wing or the aggressive bodywork from any distance.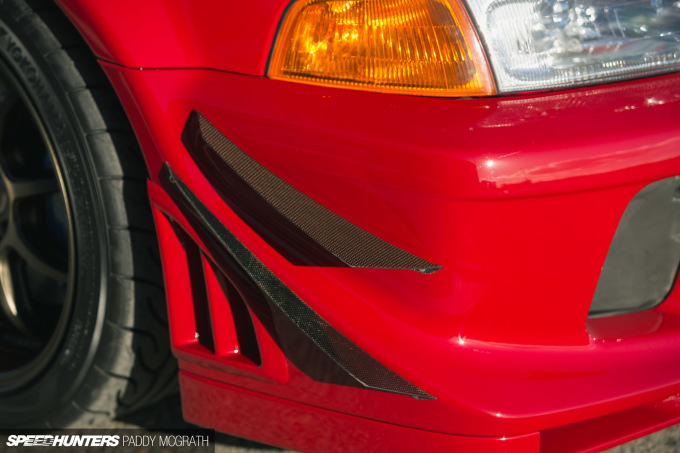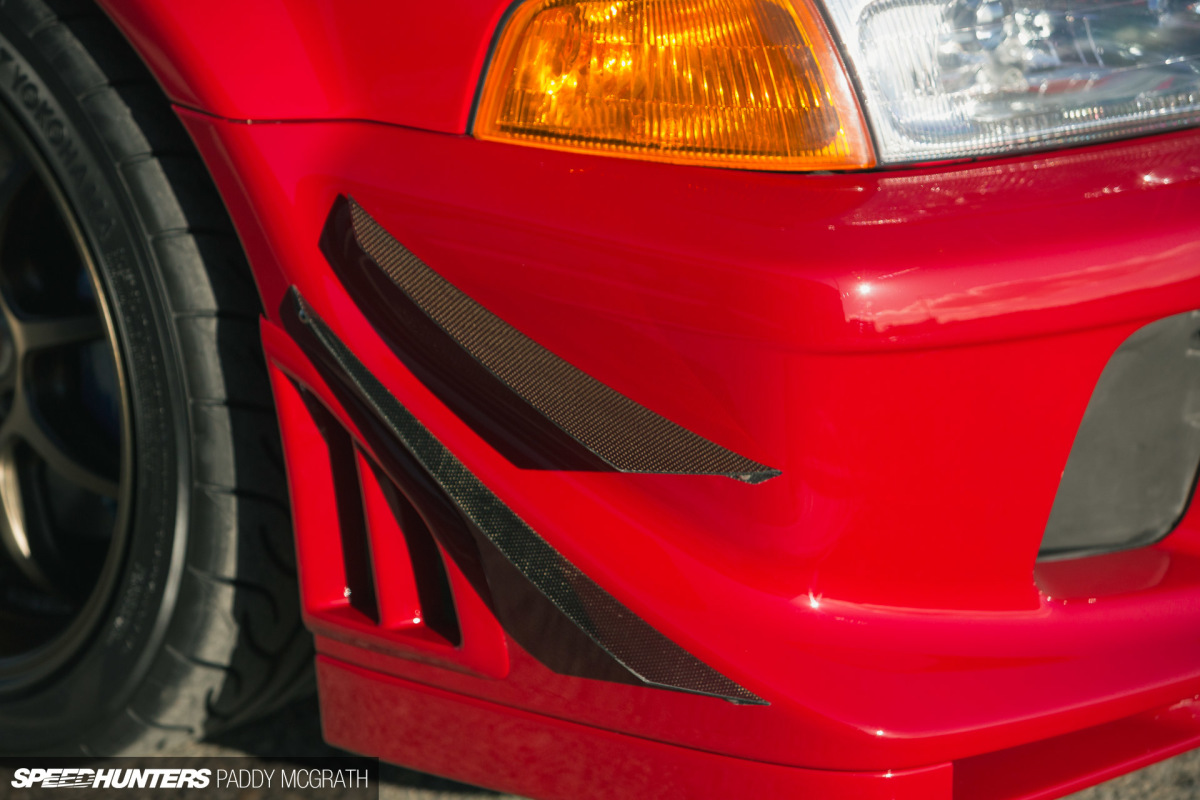 It's when you get close and start to take in those little differences that you start to build a better idea of what this car is about; the carbon fibre canards being about as strong a visual clue as you're likely to get.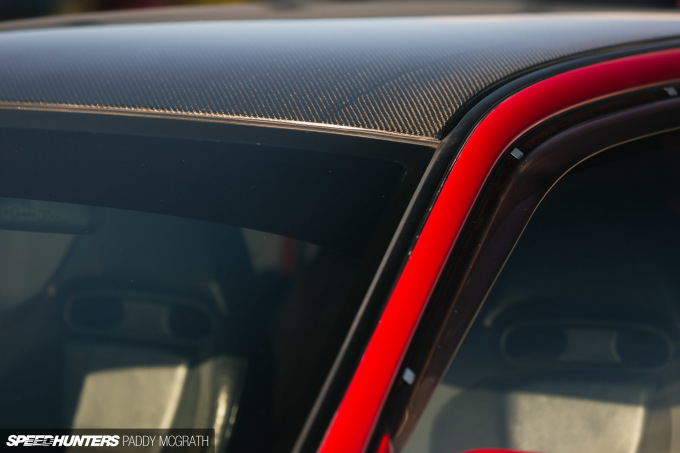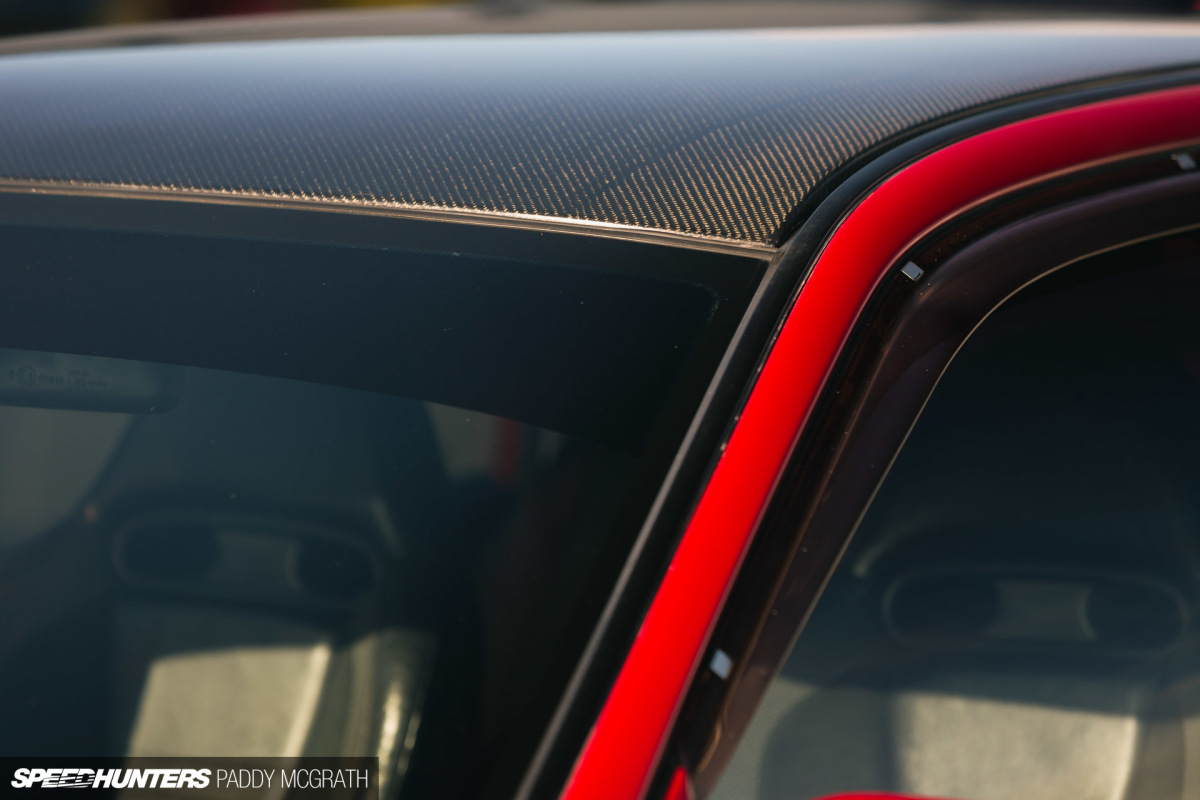 Strangely, the full Varis carbon roof is far more subtle than you would think in person. The lightweight composite panel has replaced the original steel roof skin, which results not just in a loss of weight but also helps to lower the car's centre of gravity.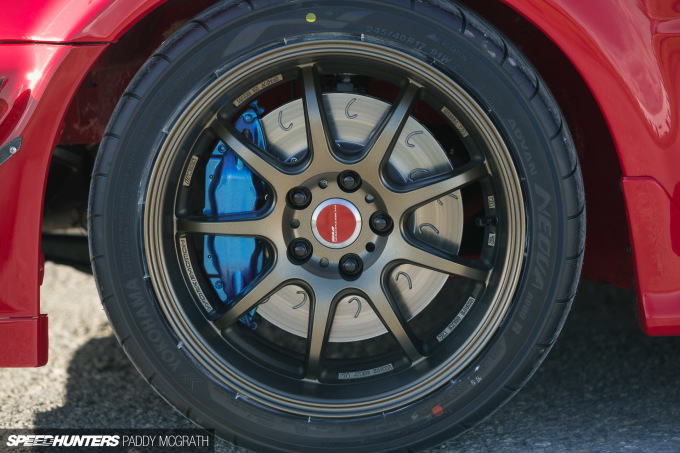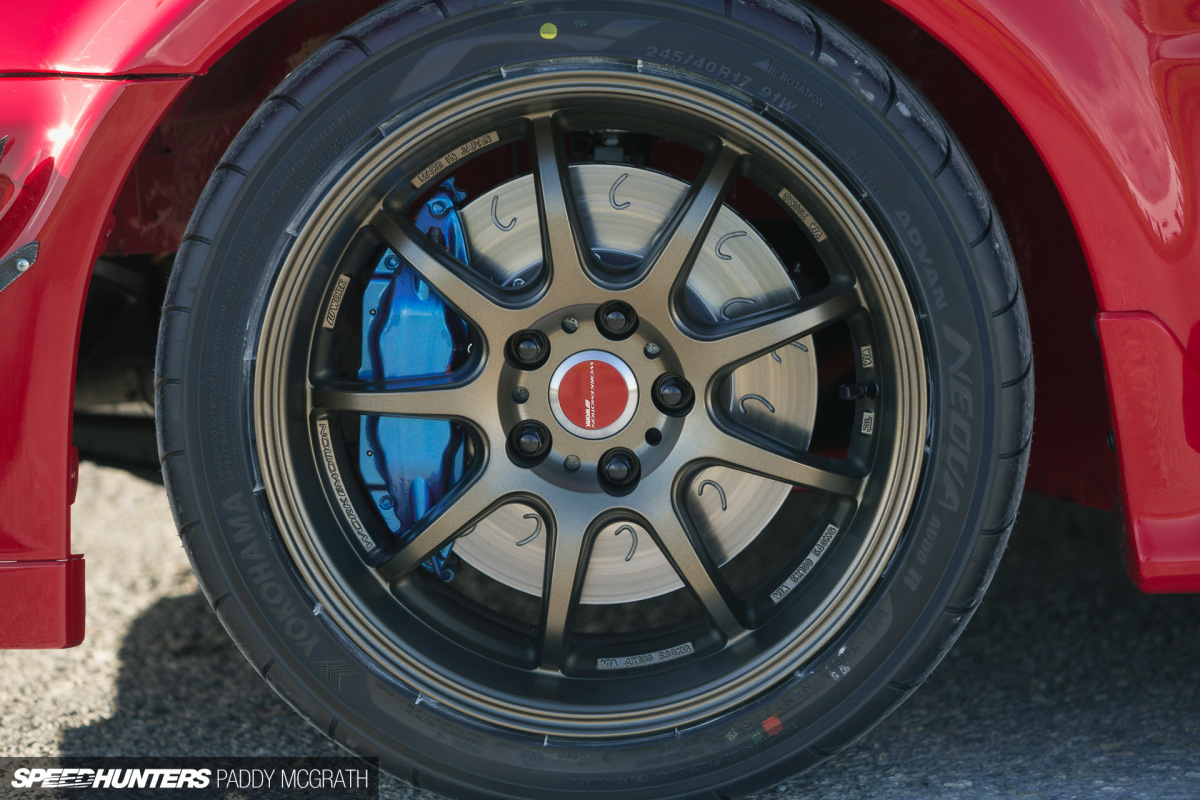 The already capable Brembo factory brakes have been upgraded with Carbon Lorraine RC6 pads and Godspeed 2-piece discs. They squeal quite loudly as they find their way up to temperature, but once optimal, the bite is ferocious, even from the passenger seat. They're framed by a full compliment of Work D9Rs, measuring in at precisely the same sizes on all four corners.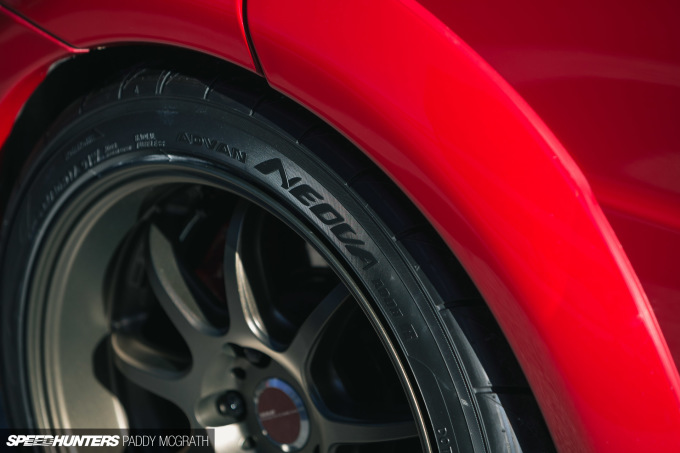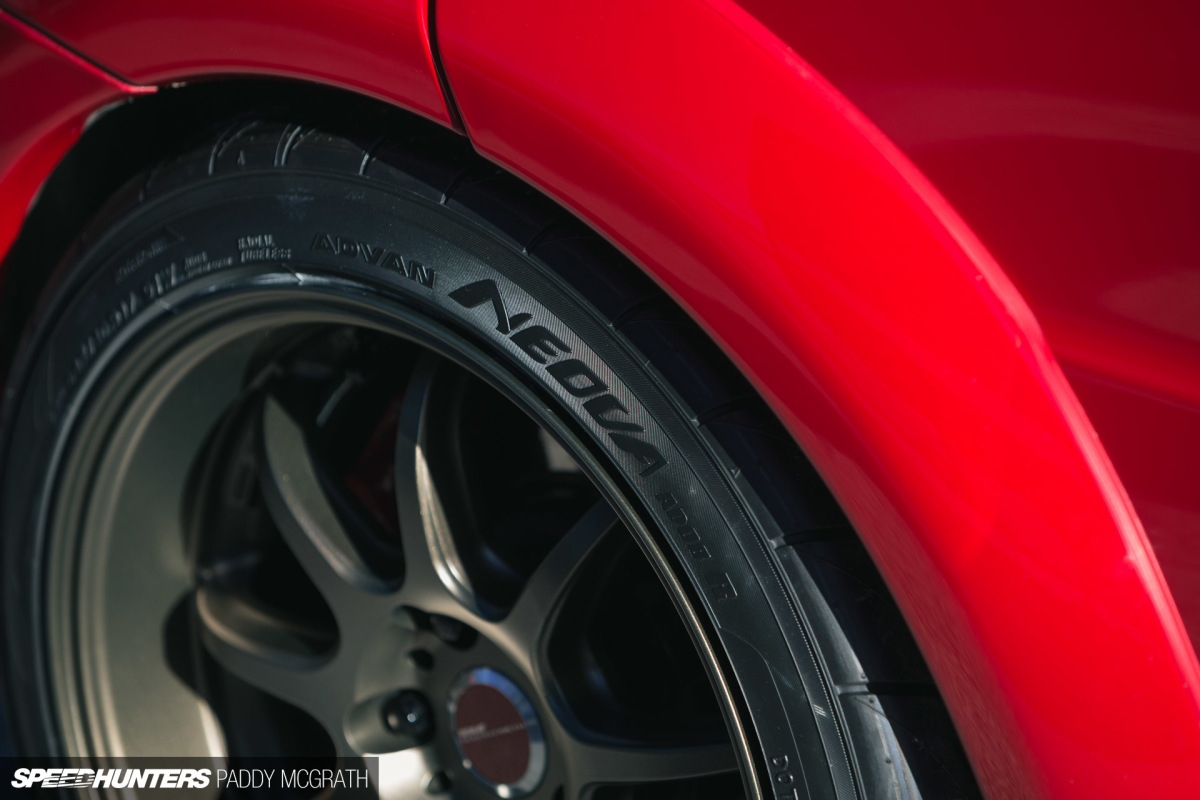 I know some people out there like to let the 4WD system sort out any traction issues and use ordinary street tyres, but there's a lot to be said for specifying proper performance rubber.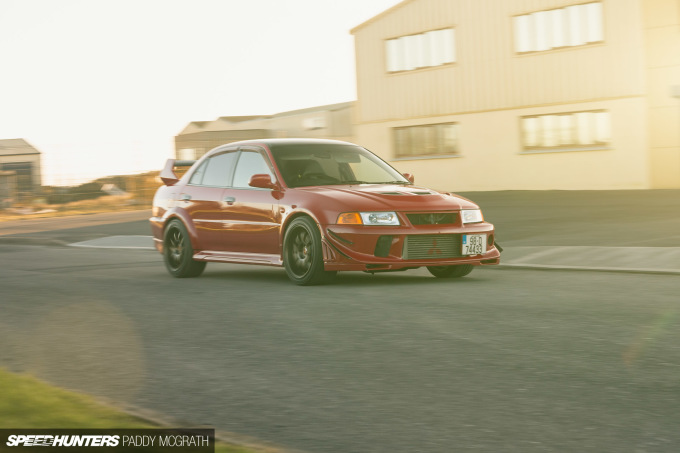 And as I'm about to show you, there's a very good reason for adding Yokohama Advan AD08Rs to the mix here.
Four Gee Sixty Three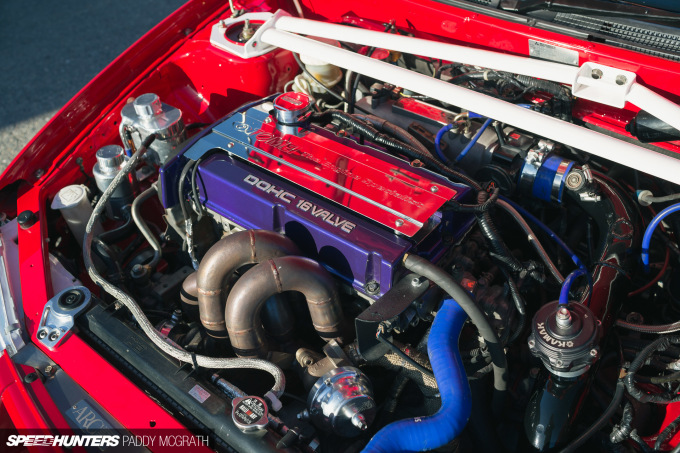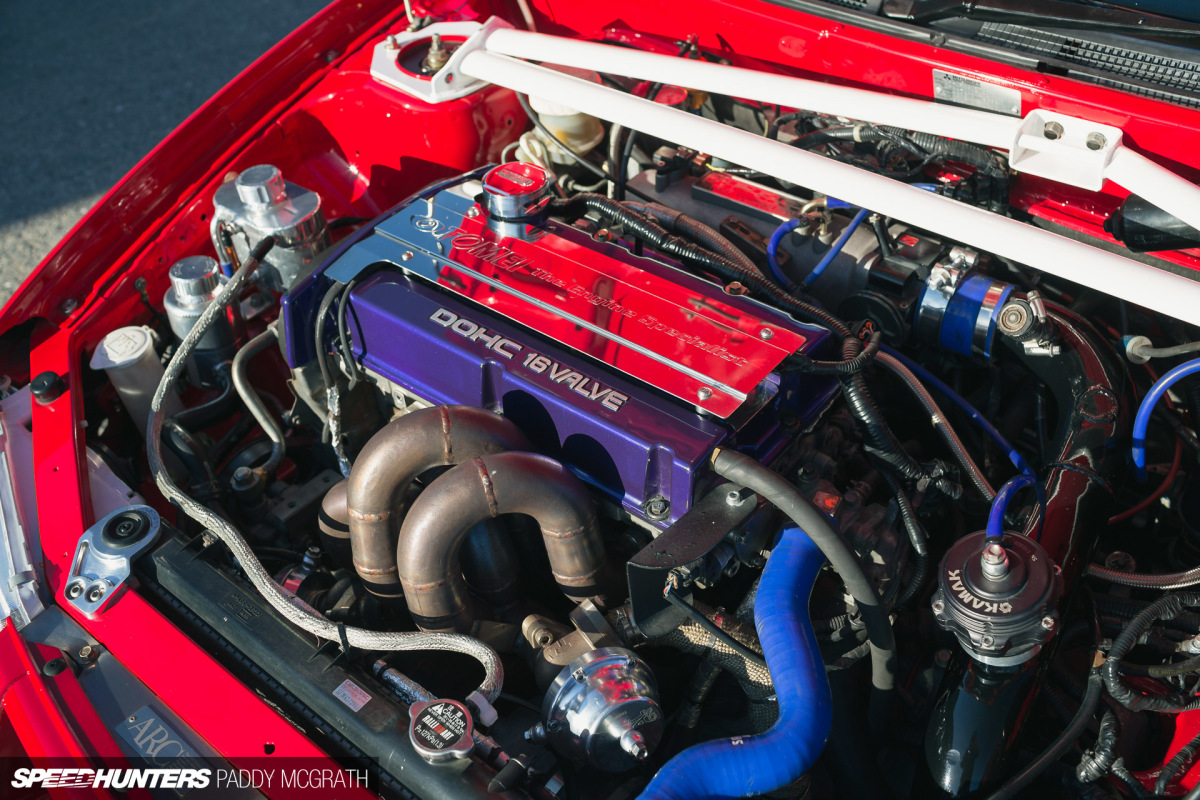 The most impressive part of this is probably not the ultimate power figure, as impressive as it is at a solid 550hp, but rather that John is shortly about to replace the whole engine setup.
Having slowly pieced together this whole puzzle, John has become acutely aware of its limitations. Having experienced the car first-hand, 'limitation' is probably not a word I would use to describe its potential. It's incredibly fast in a way I had previously forgotten existed.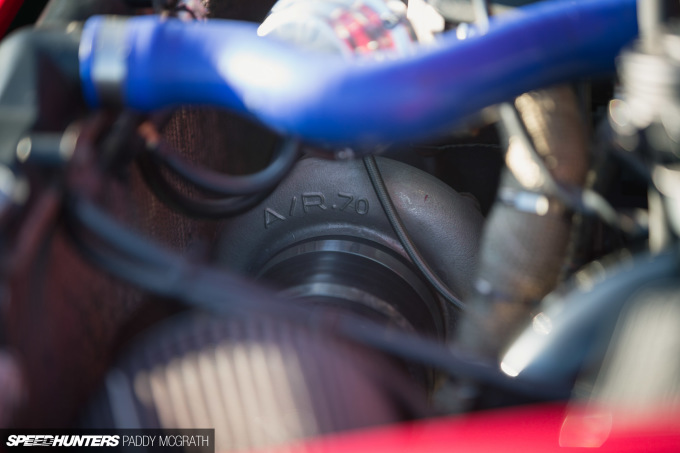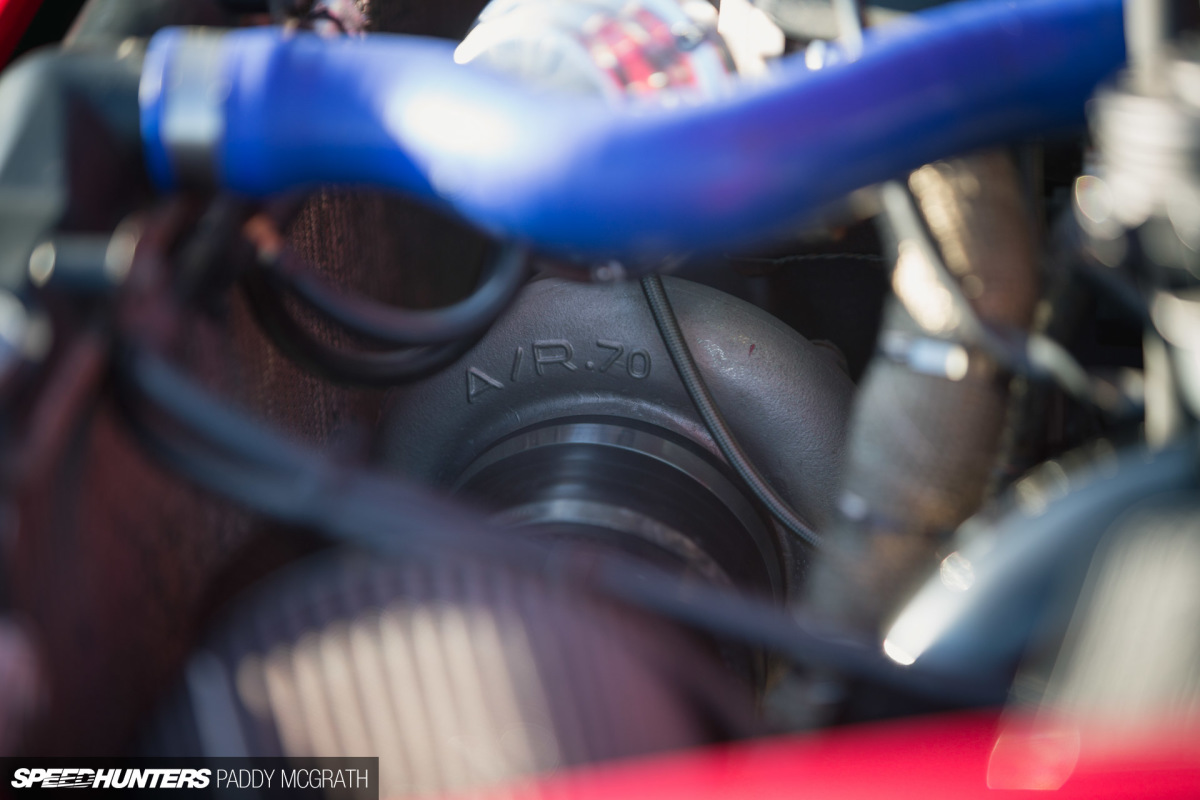 Despite being deployed in a twin-scroll setup which makes use of two TiAL external wastegates, the HTA GT35R turbocharger is quite laggy. Power doesn't really arrive until 4,300rpm, but at that point you're doing everything in your power to hold your head forward and not have it snap back into the headrest. When the boost comes, it's obscene.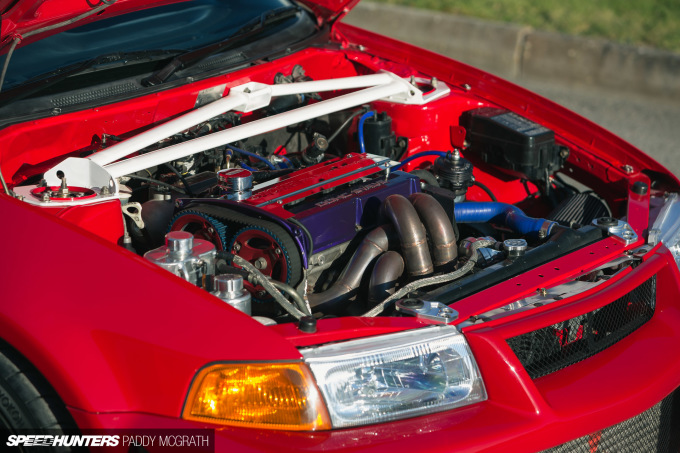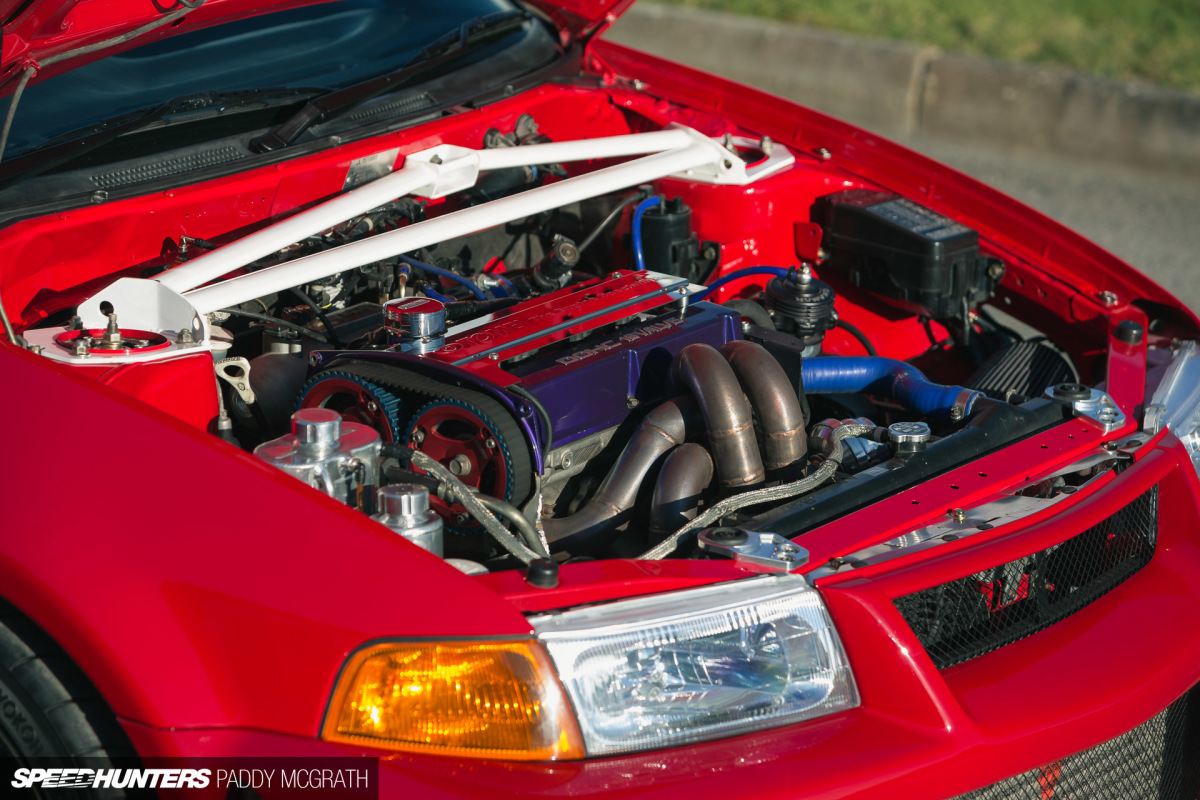 Of course, it's nothing that can't be overcome with always being prepared to drop a gear when required, but it's a shortcoming that John isn't willing to live with. As we spoke over a cooling engine, he told me about the 2.3-litre motor that he has just finished at home which will be added shortly.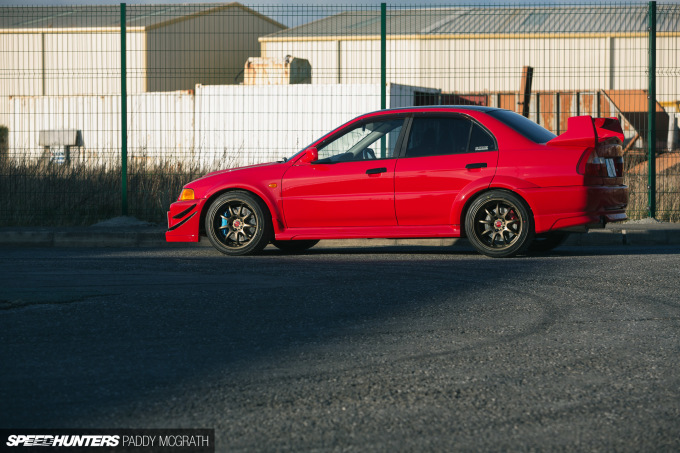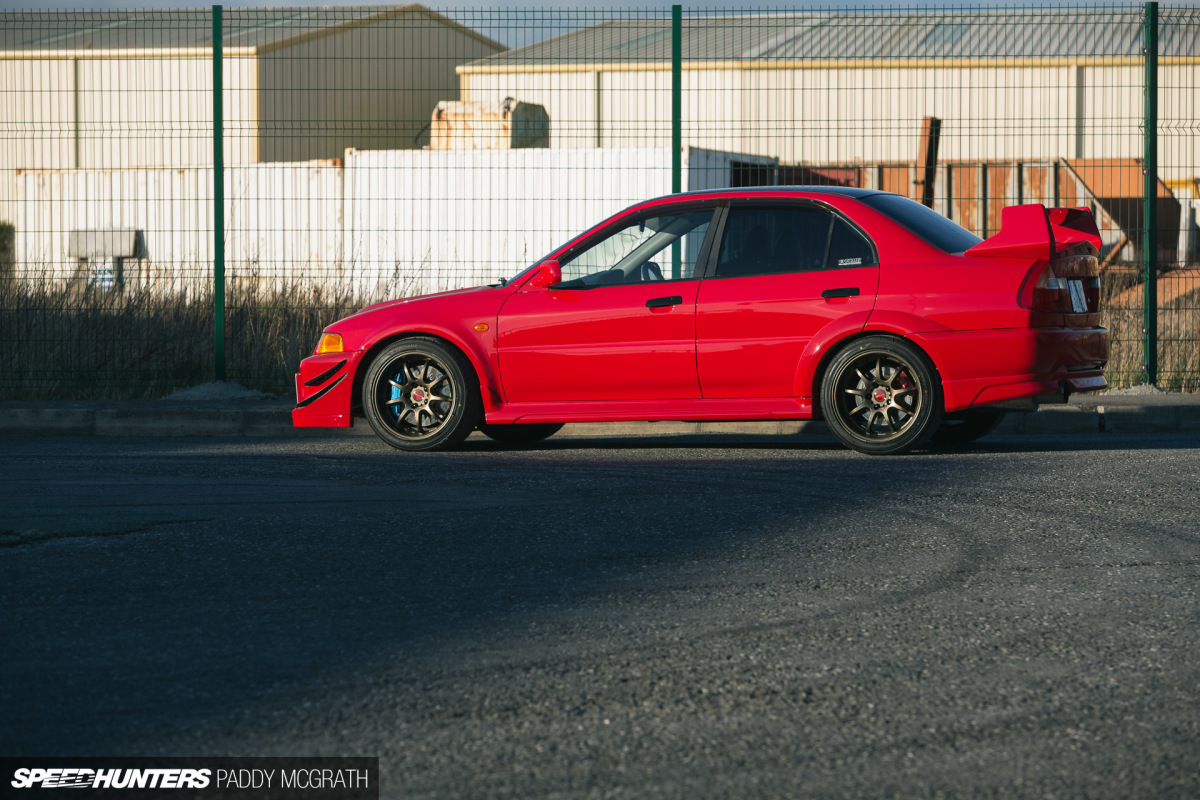 You get the impression with John that he doesn't settle and is constantly evaluating the car for what he can improve next. 'Improve' is of course subjective, but he, in my opinion at least, is doing the right thing by building the car around what he wants from it. It sounds simple, but how many of us have got sidetracked by doing things to impress friends, or by just straying slightly off course?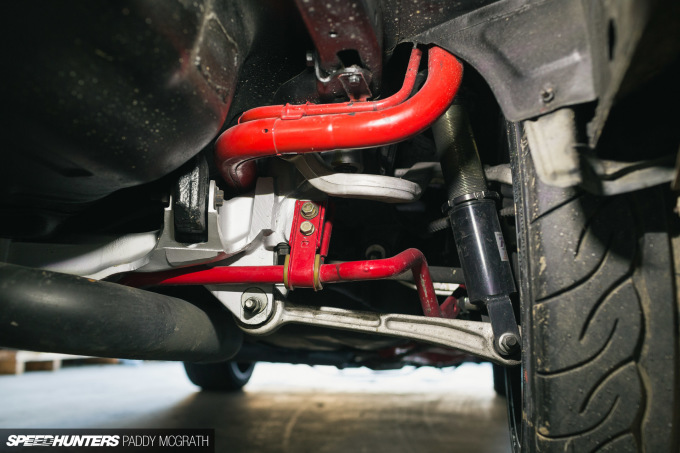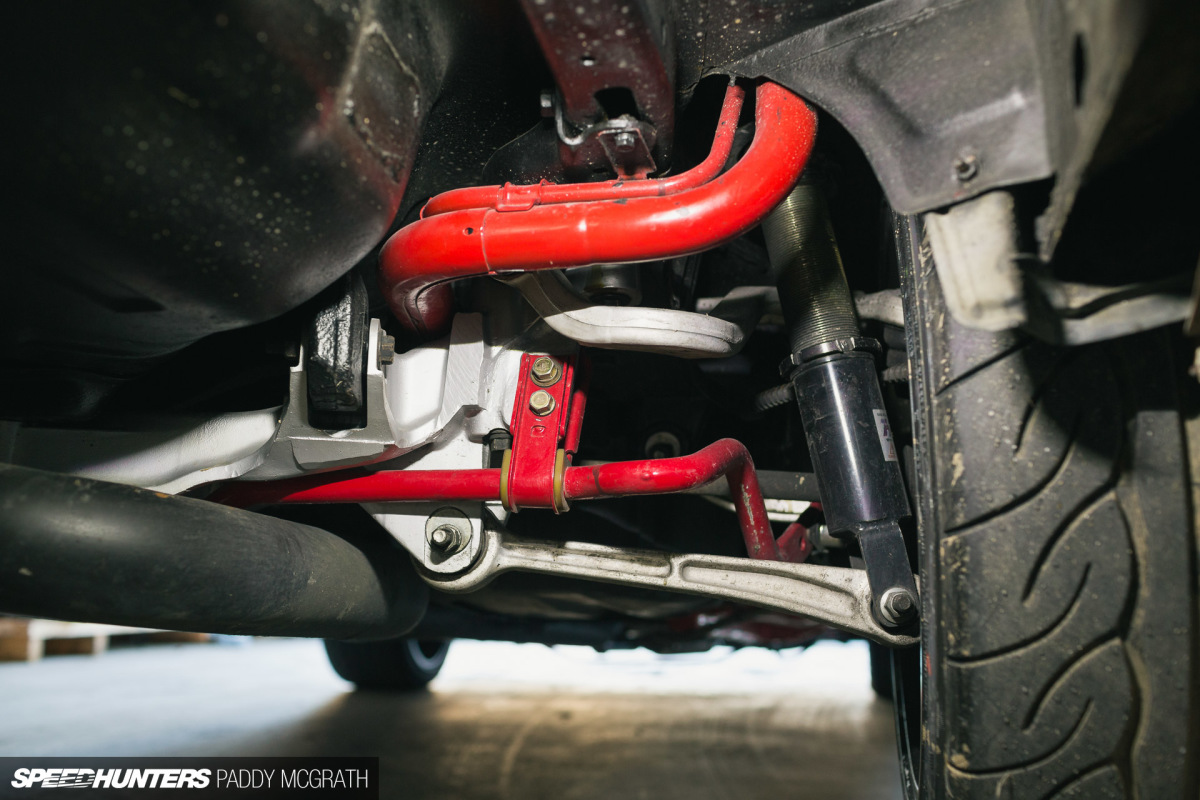 Underneath has received similar attention and love. It's even small things like disassembling parts to clean and repaint them that make the difference. It doesn't really cost anything except time, but shows that a slightly higher standard is being adhered to.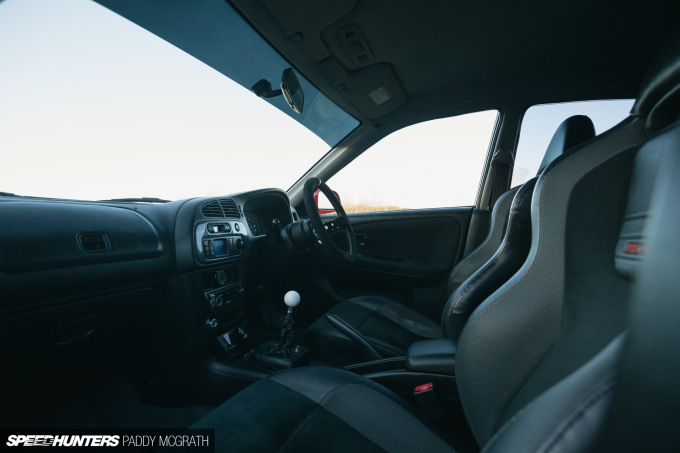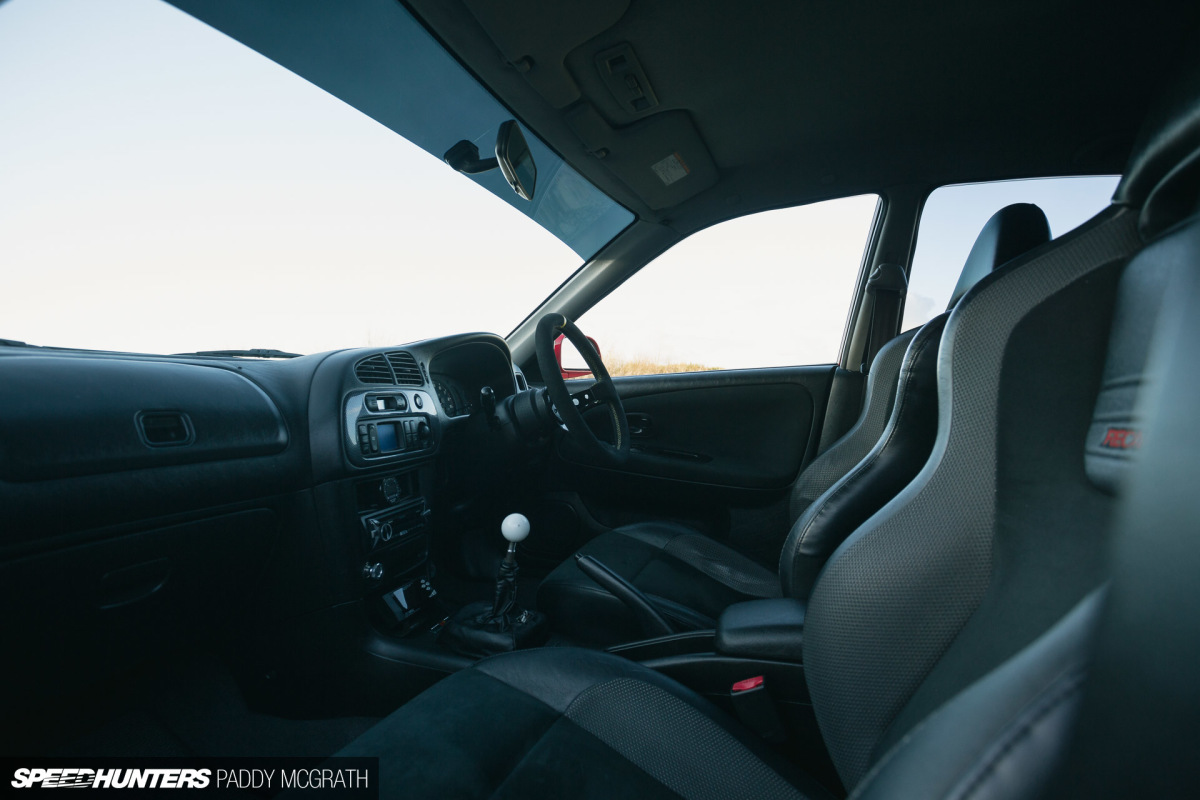 The interior is a subdued affair, with only the slightest of changes to make monitoring the car's vitals that little bit easier. The Evolution IX Recaros are a nice upgrade too.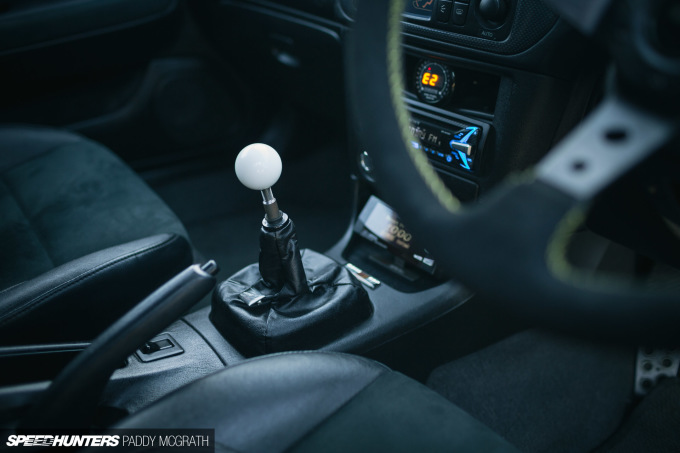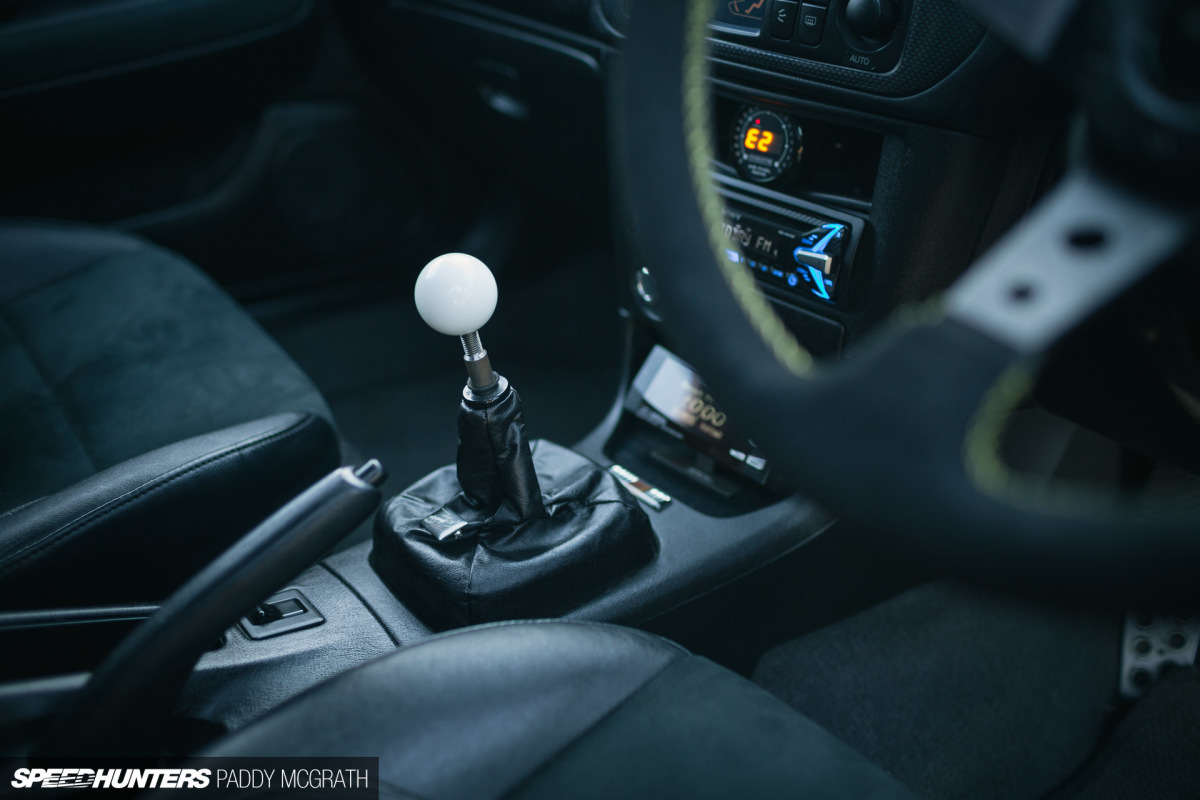 Gearing has been shortened using an Evolution VII RS2 gear set. Power is effectively transferred to the ground via a HKS twin-plate clutch and a Carbonetics 1.5-way rear LSD.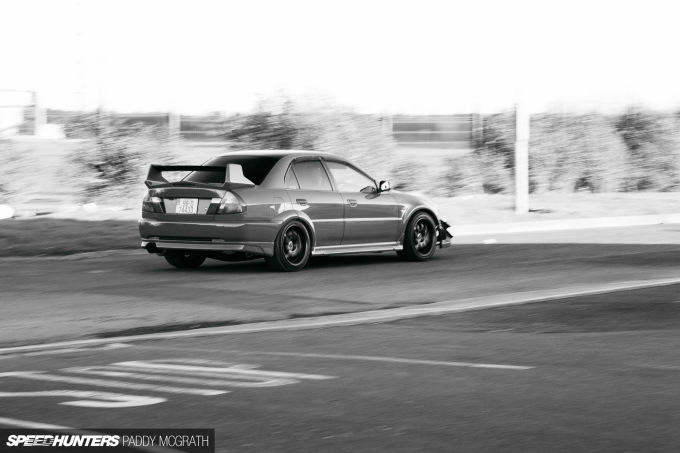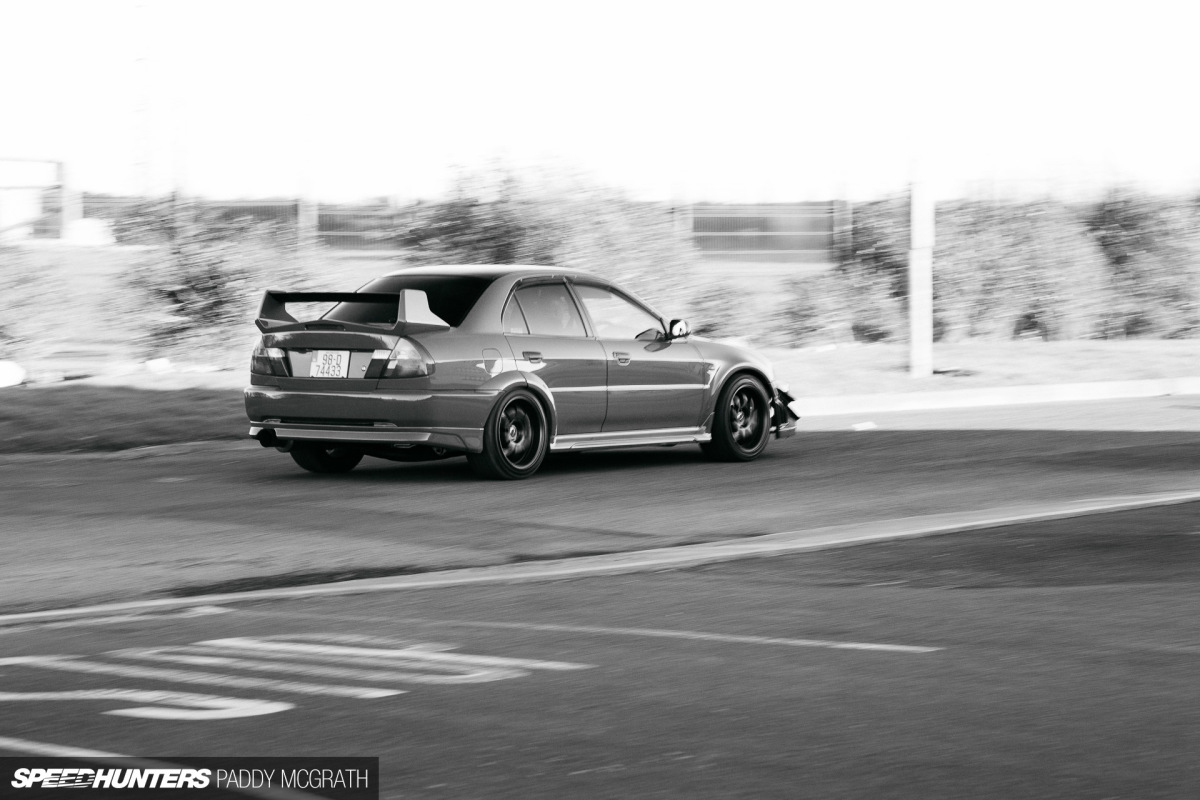 It's a remarkable car and like all good projects, is continuously improving.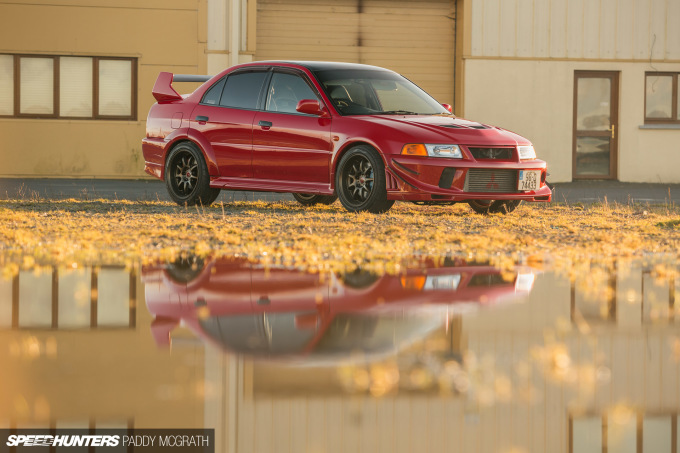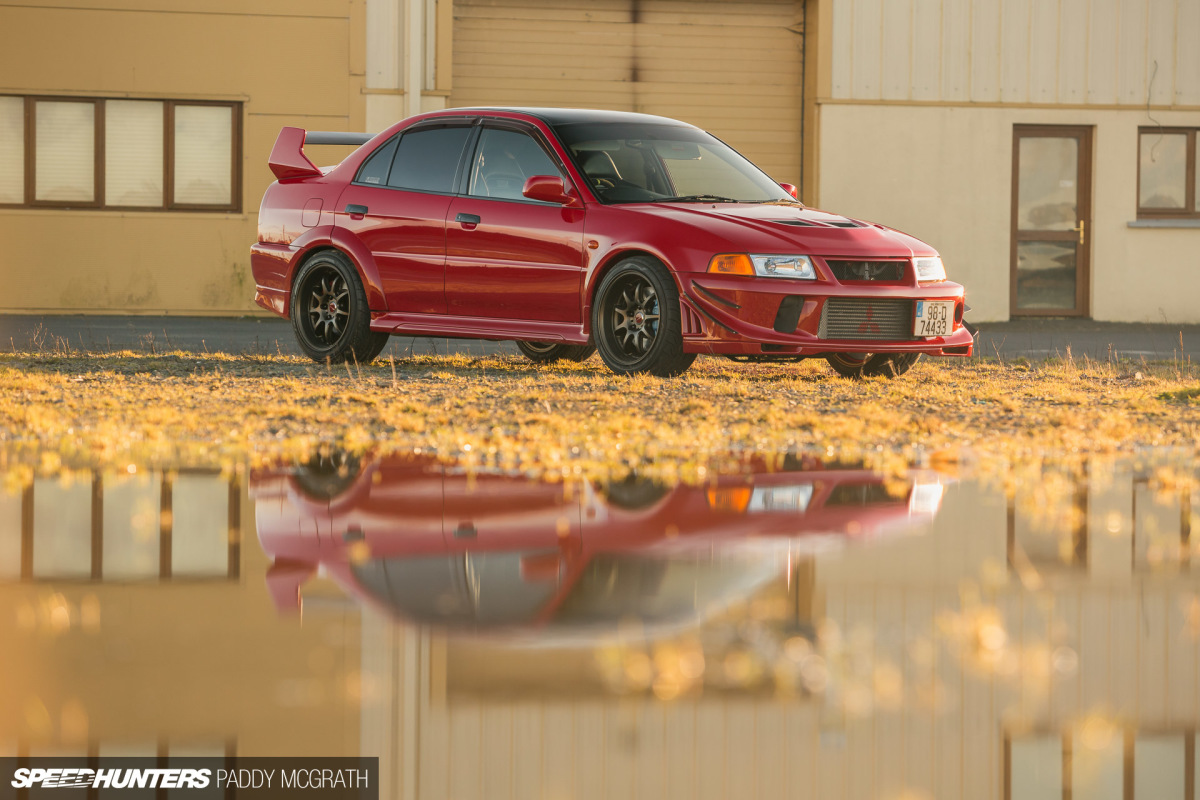 When you compare this to the plethora of overfender-wearing supercars that currently dominate social media, it will likely not even register with the majority of car fans. But maybe that's the difference between those who are merely fans and those who are true enthusiasts; those who eat, sleep and breathe cars. Those who exist only to build and drive cars. Those who find excitement in the simpler things and extract their enjoyment from cars with the purity of driving and not social media.
I'm going to leave it there, I need to go for a drive.
Paddy McGrath
Instagram: pmcgphotos
Twitter: pmcgphotos
paddy@speedhunters.com
Cutting Room Floor