From NASA To Old Alfas
Los Angeles is about as diverse a city as you'll find anywhere on earth. Within its borders you'll encounter people of every ethnic background and every income level, all living together under the California sun. And the same can be said about LA's world famous car culture.
It's not just the amount of automotive activity that makes Los Angeles such a special place, but the sheer variety of its car scene.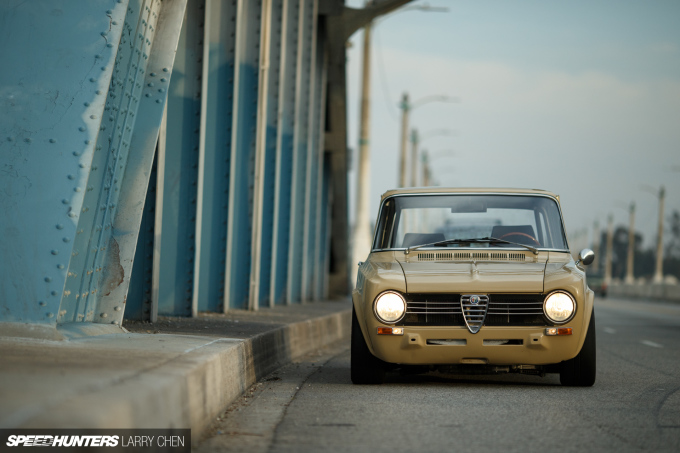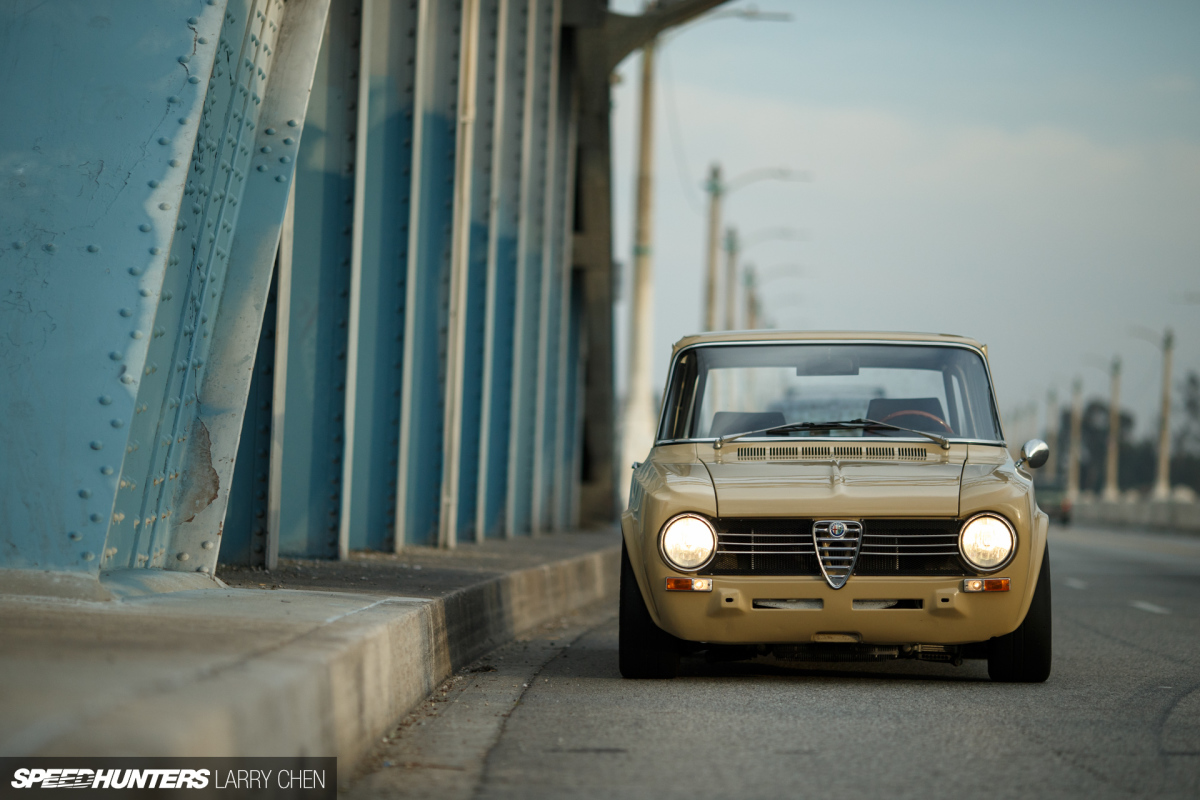 Spread across the city you'll find guys building on every sort of automobile platform imaginable, from 1930s hot rods to modern day supercars. And the work happens in both gleaming showrooms and hidden back-alley garages.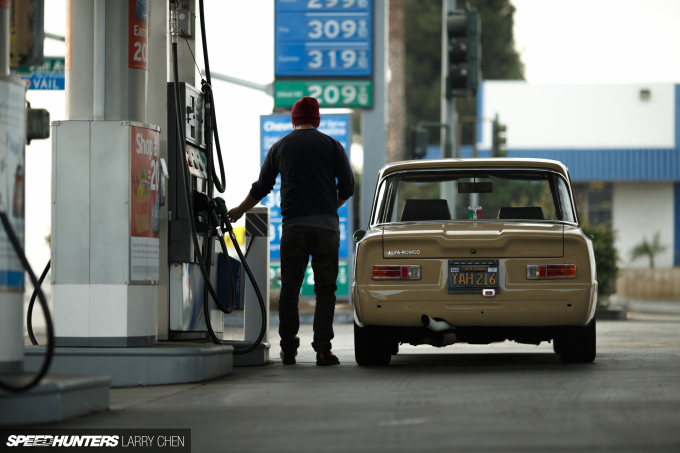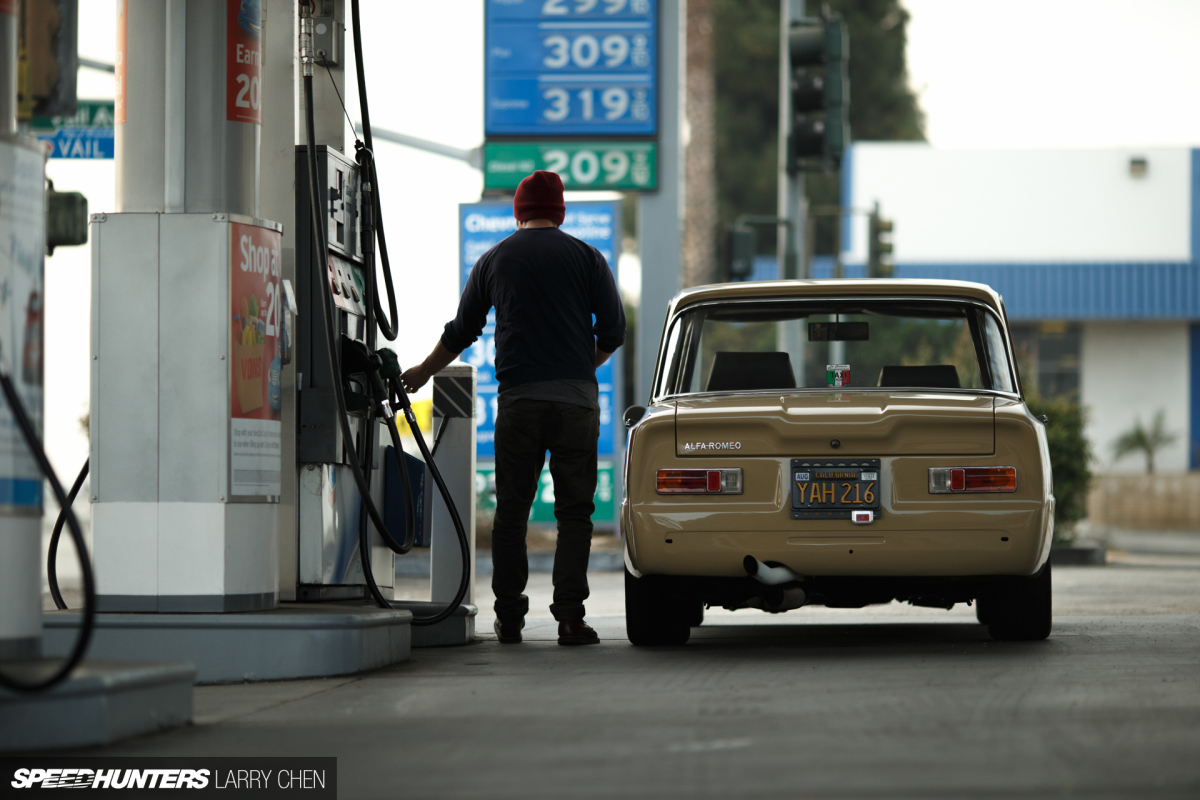 One person who has been adding his own unique flavor to LA's fusion of car culture is Dorian Valenzuela. He's someone who can usually be found tinkering on vintage European automobiles at his small workshop called DV Mechanics.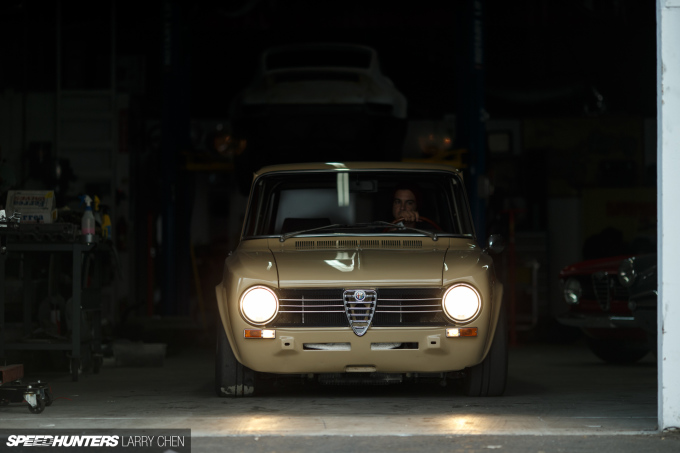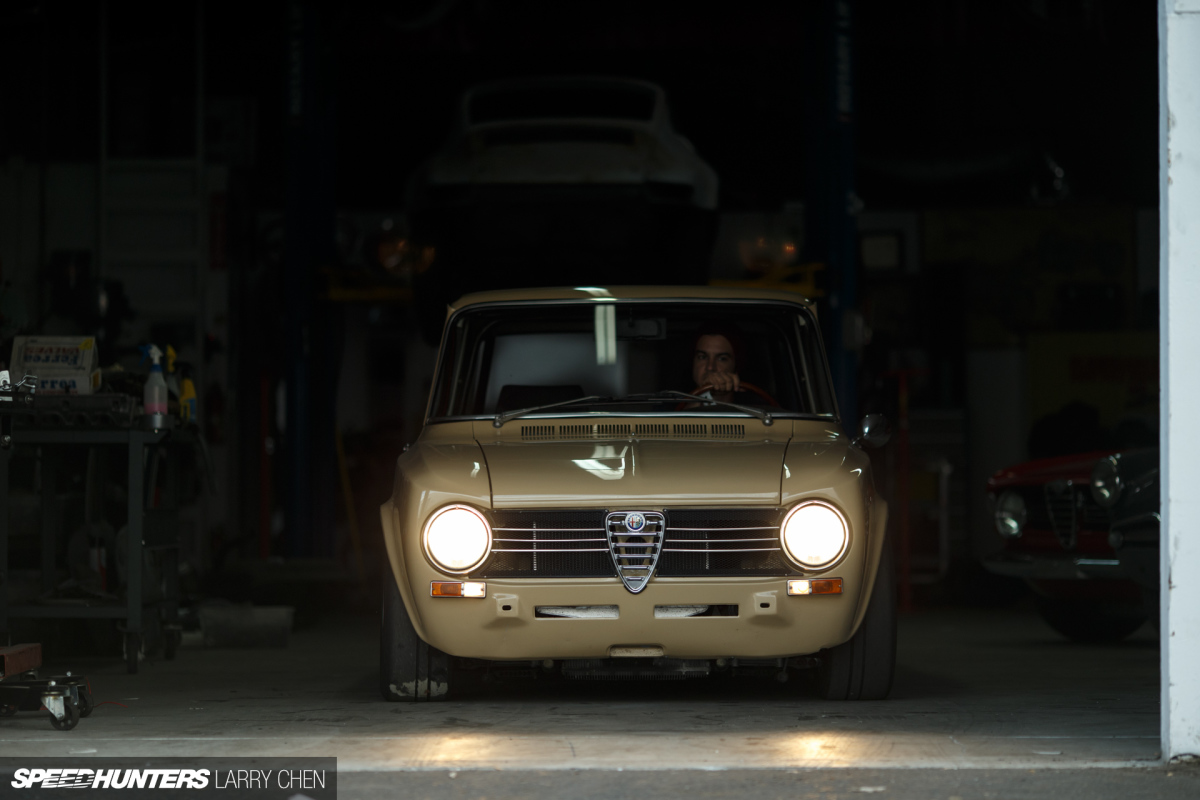 Dorian's passion for engineering and mechanics is very apparent when you look at his extensive and impressive resume. It includes work in the aerospace industry and more recently working with Singer Vehicle Design to help reinvent the air-cooled Porsche 911.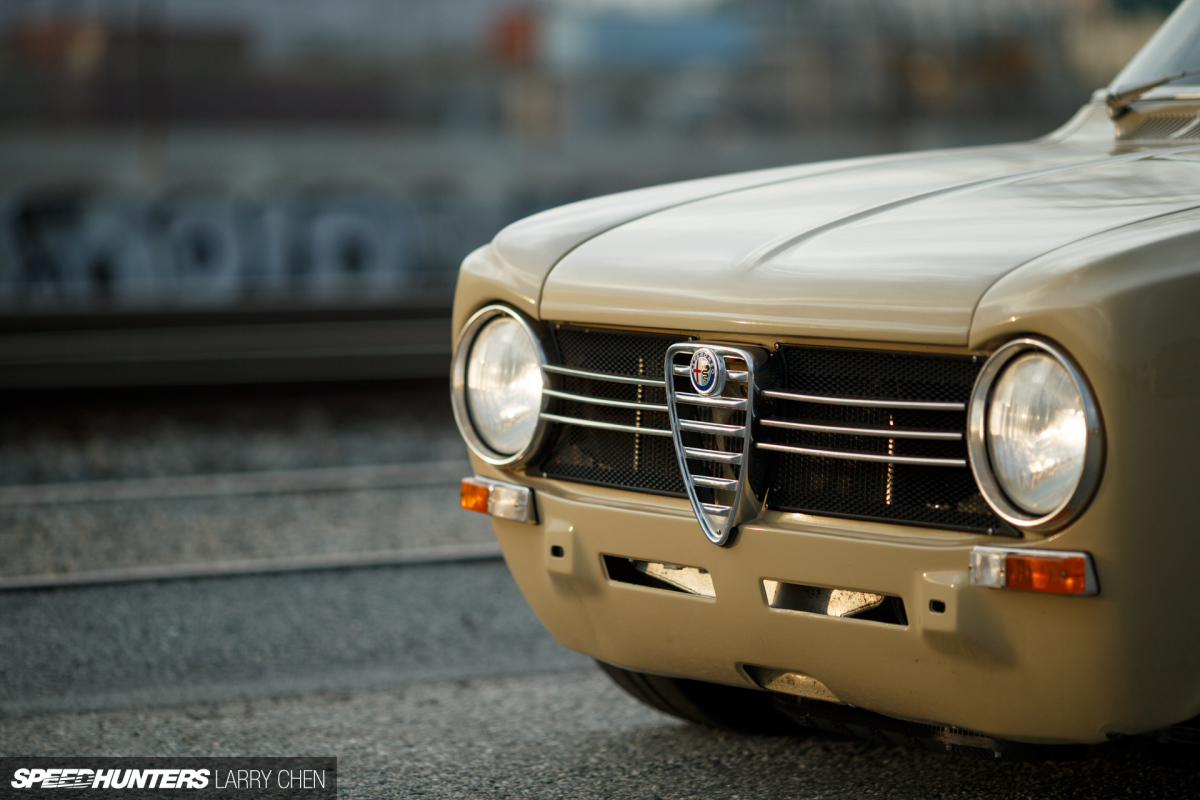 But Dorian might be best known for his love of classic Alfa Romeos, and when he's not in the garage wrenching, he can often be found driving the LA streets and running the canyons in his 1970 Alfa Romeo Giulia 1300 Ti.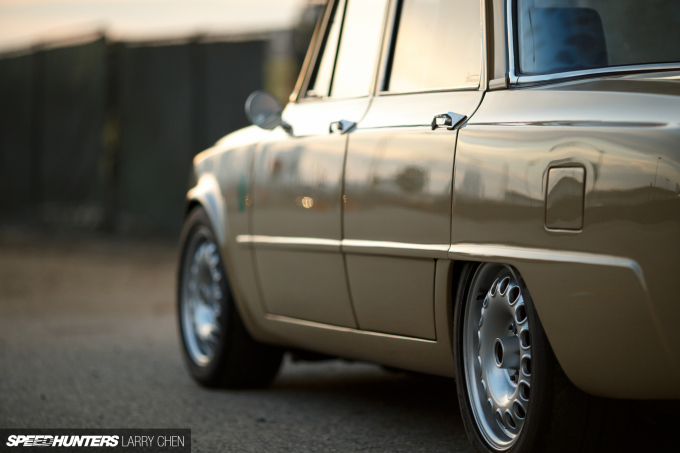 Dorian's Giulia sedan doesn't just exude style, it's a lesson in how to build the perfect, street-going resto-mod. The Alfa retains all of its original character, but with significant improvements both inside and out to make for an even more enjoyable driving experience.
Refresh & Rebuild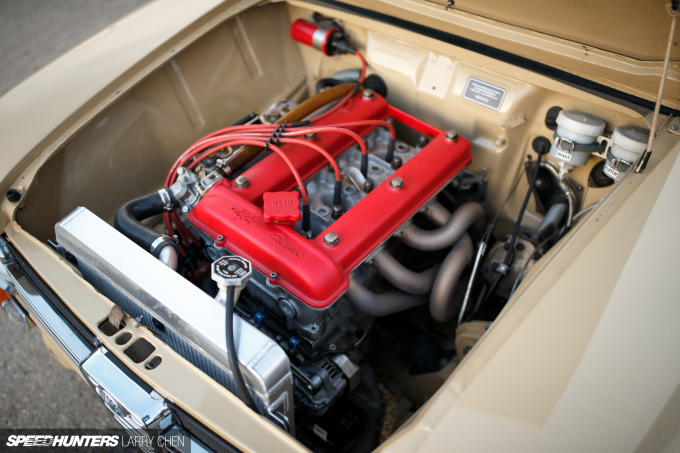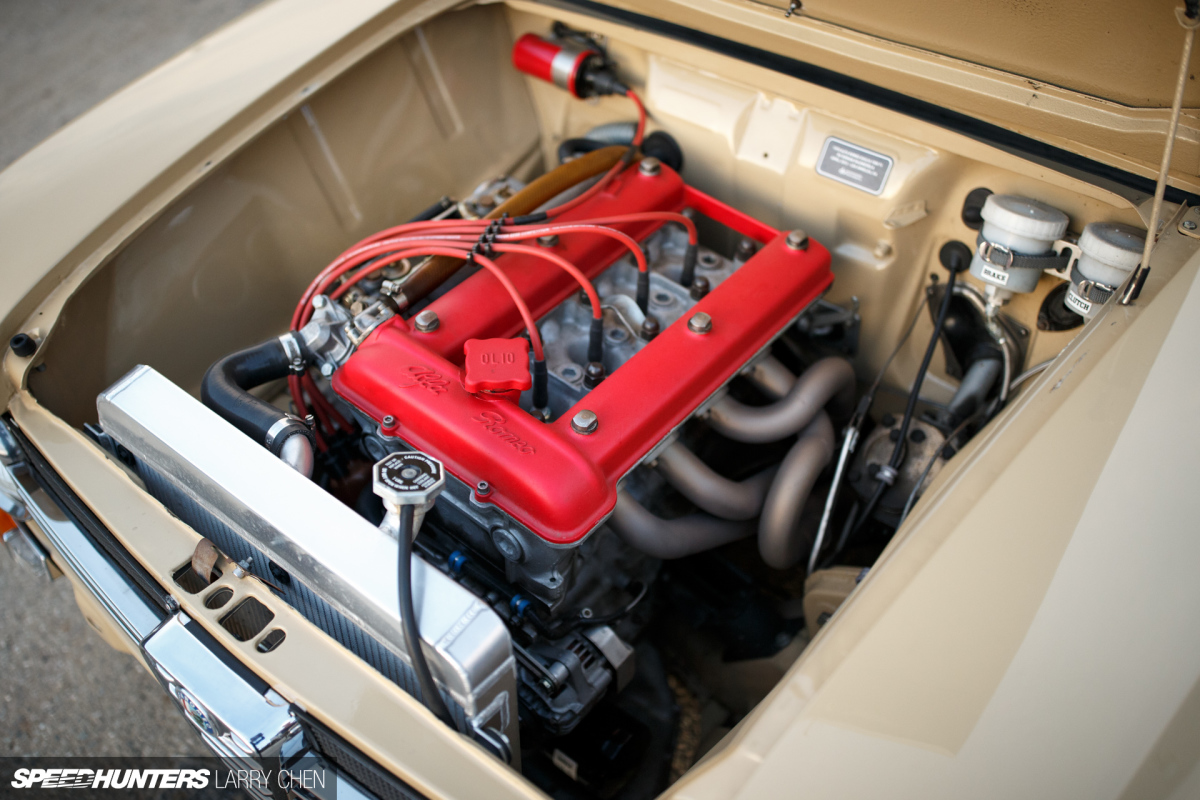 It starts inside the immaculately detailed engine bay where Dorian pulled out the original 1,300cc twin cam Alfa Romeo four-cylinder and replaced it with a fully rebuilt version that now displaces 2,000cc.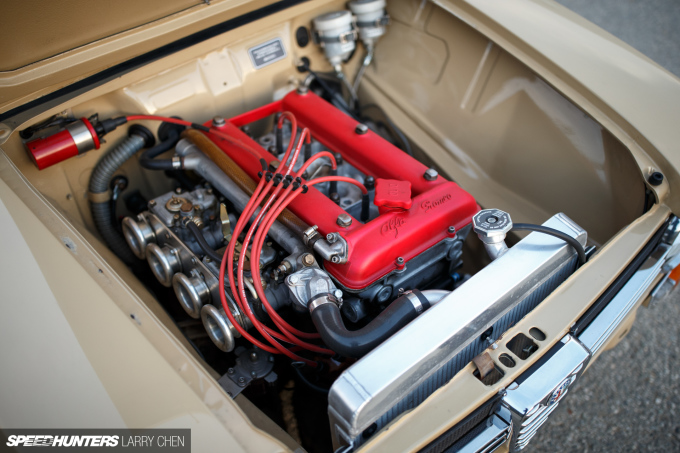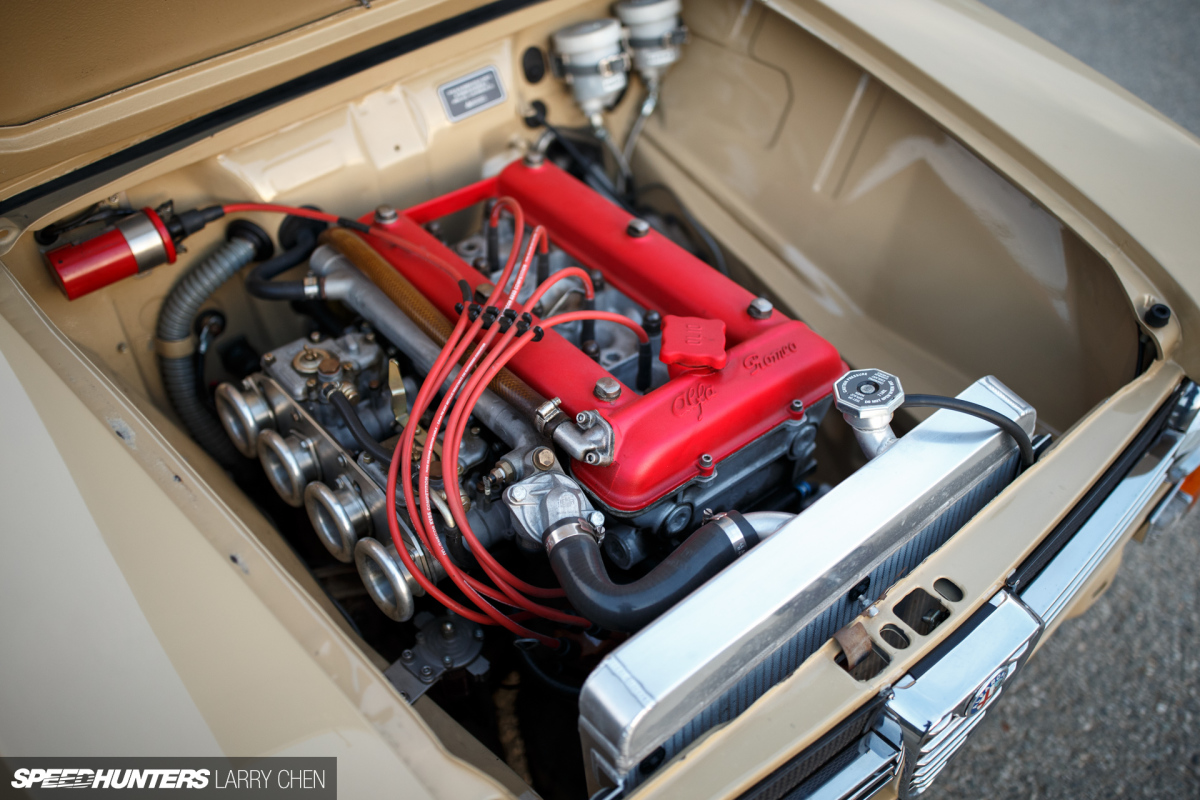 While the idea was never to build the fastest car around, the engine was built from the ground up for significant improvements both in power and response. Inside the block is a knife-edged crank with heavy-duty Carrillo rods and high compression CP forged pistons.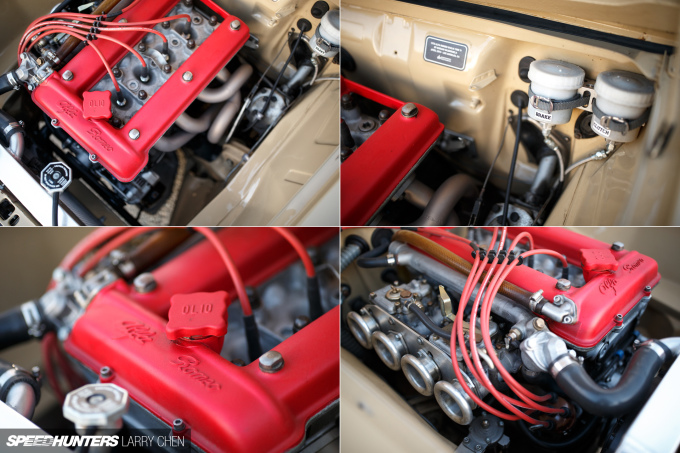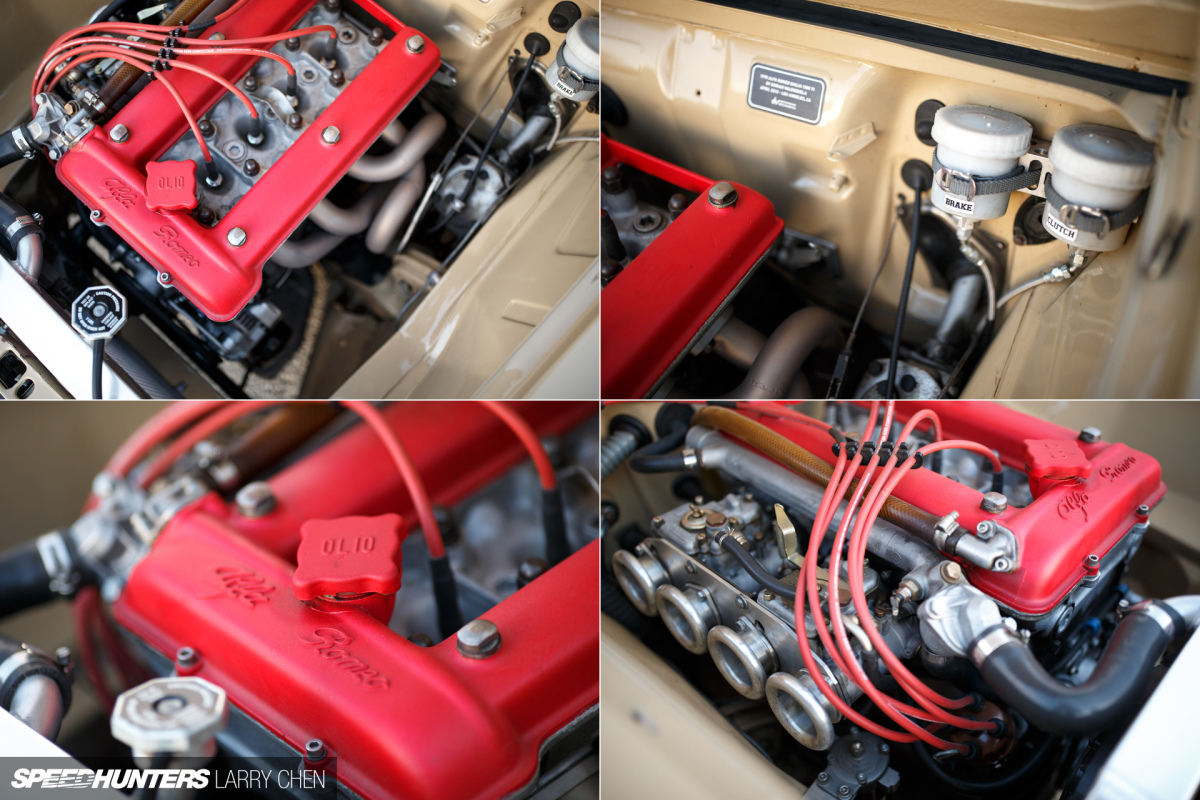 Up top sits a Shankle Stage 5 cylinder head that breathes through a pair of Italian 45DCOE Weber carbs.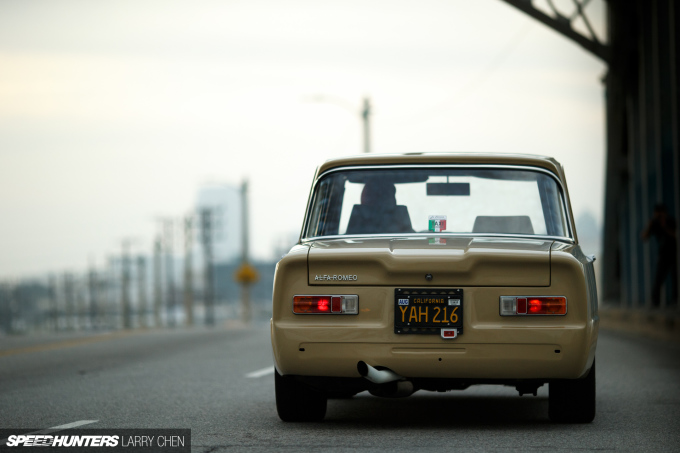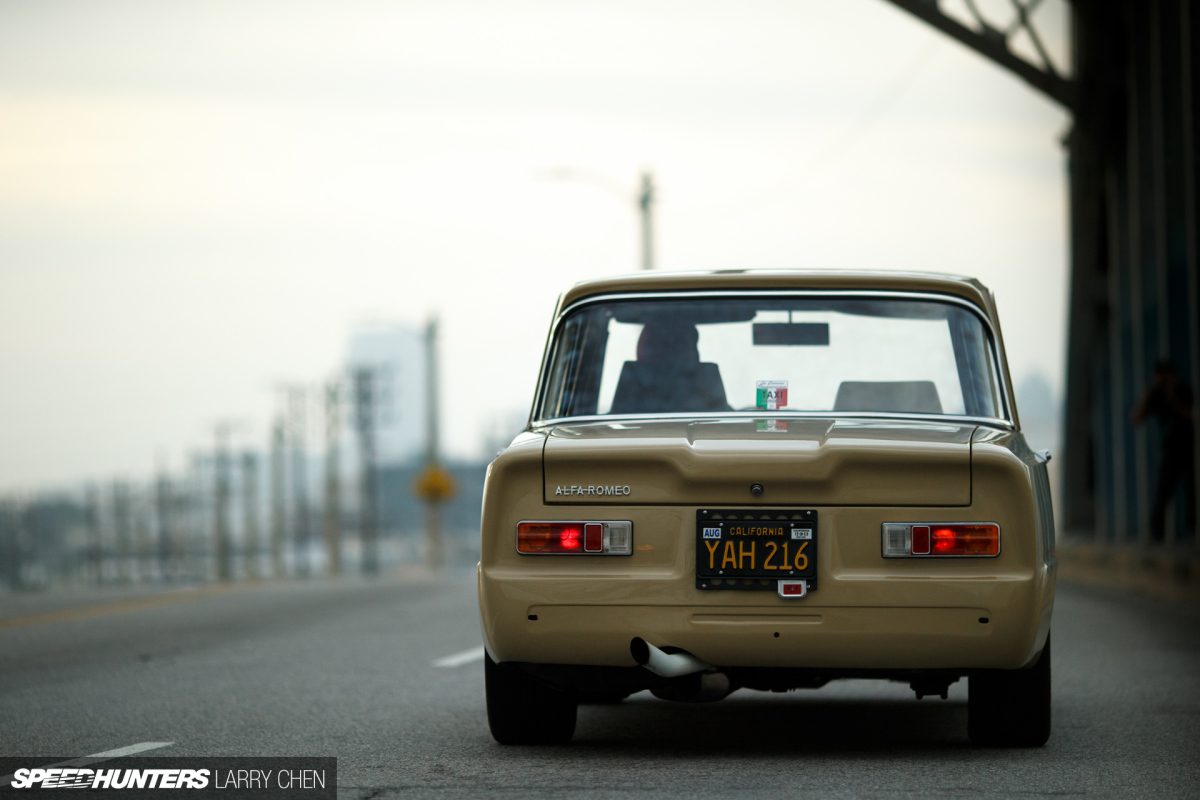 Rounding out the setup is custom-made header feeding a mandrel-bent stainless steel exhaust system that protrudes perfectly from the Giulia's rear end. When all is said and done, the car makes about twice the power than it did stock, and sounds amazing while doing it. Mission accomplished.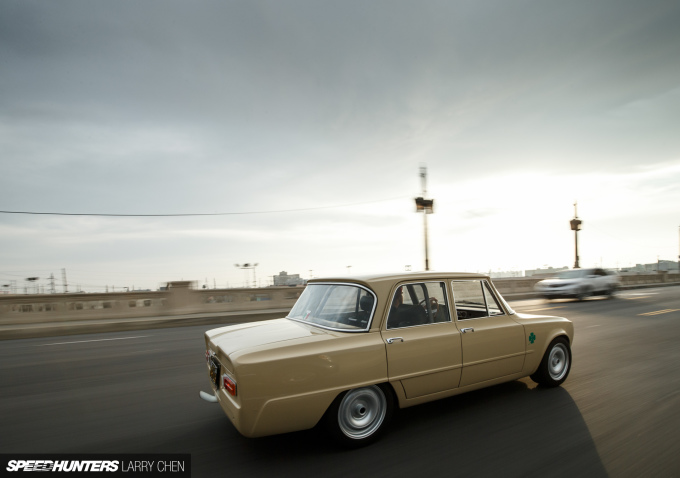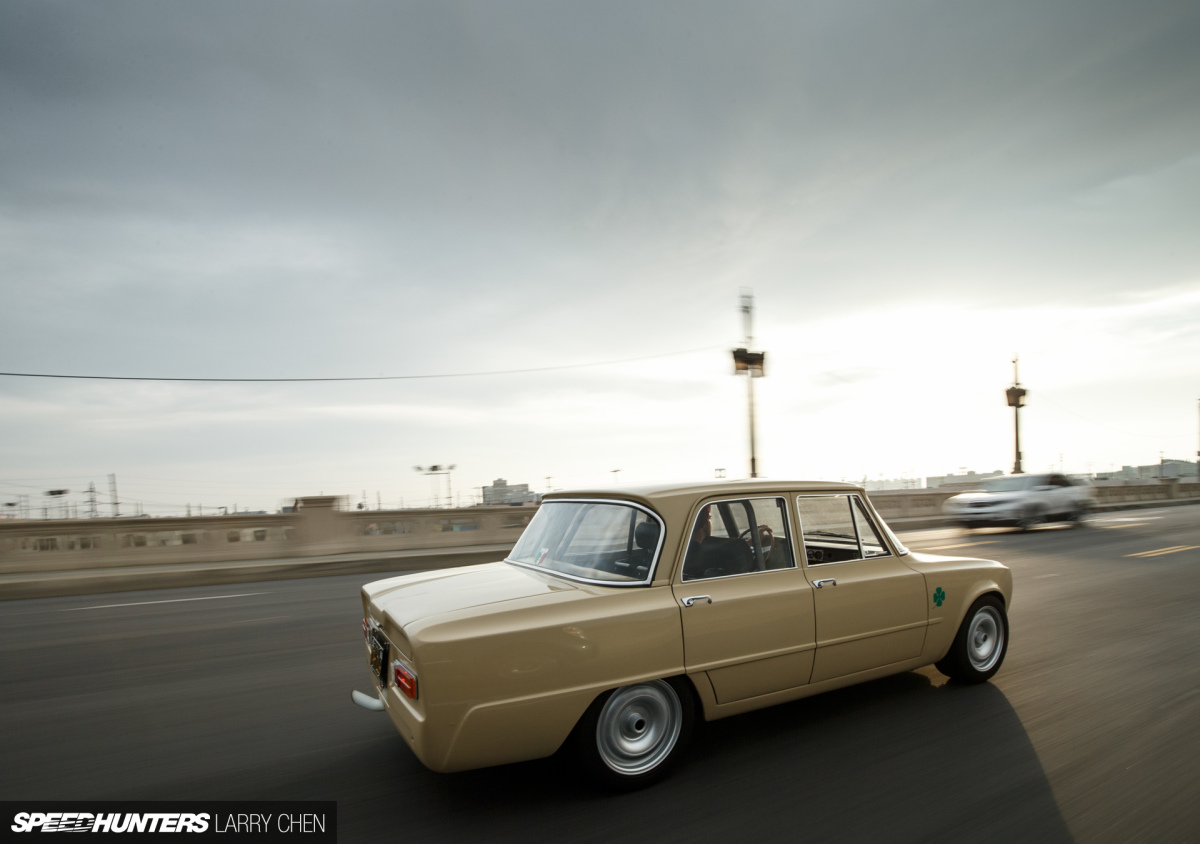 Ensuring the output gets to the ground properly is a fully rebuilt gearbox which feeds power through a small-diameter driveshaft to a 4.10 LSD rear differential.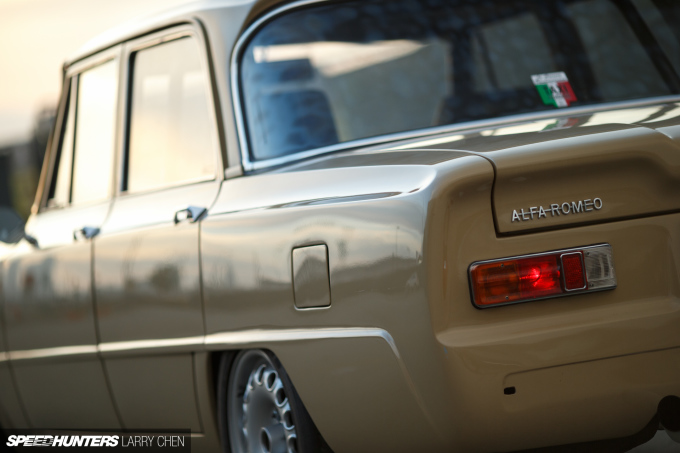 Alfaholics is a UK outfit that knows how to make old Alfa Romeos handle, so when it came time to upgrade the Giulia's suspension Dorian fitted one of the company's full race kits.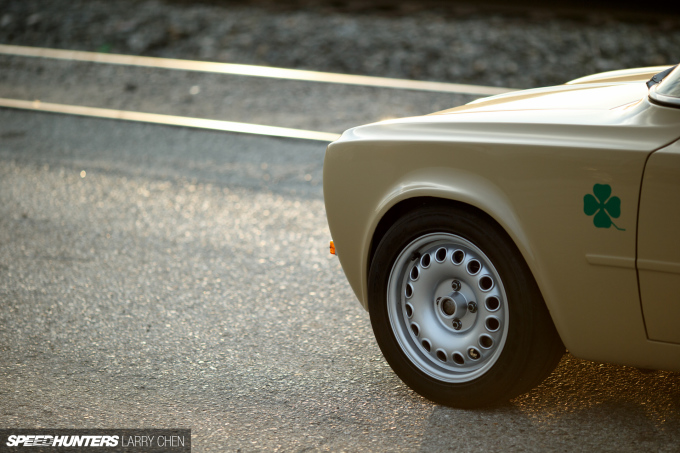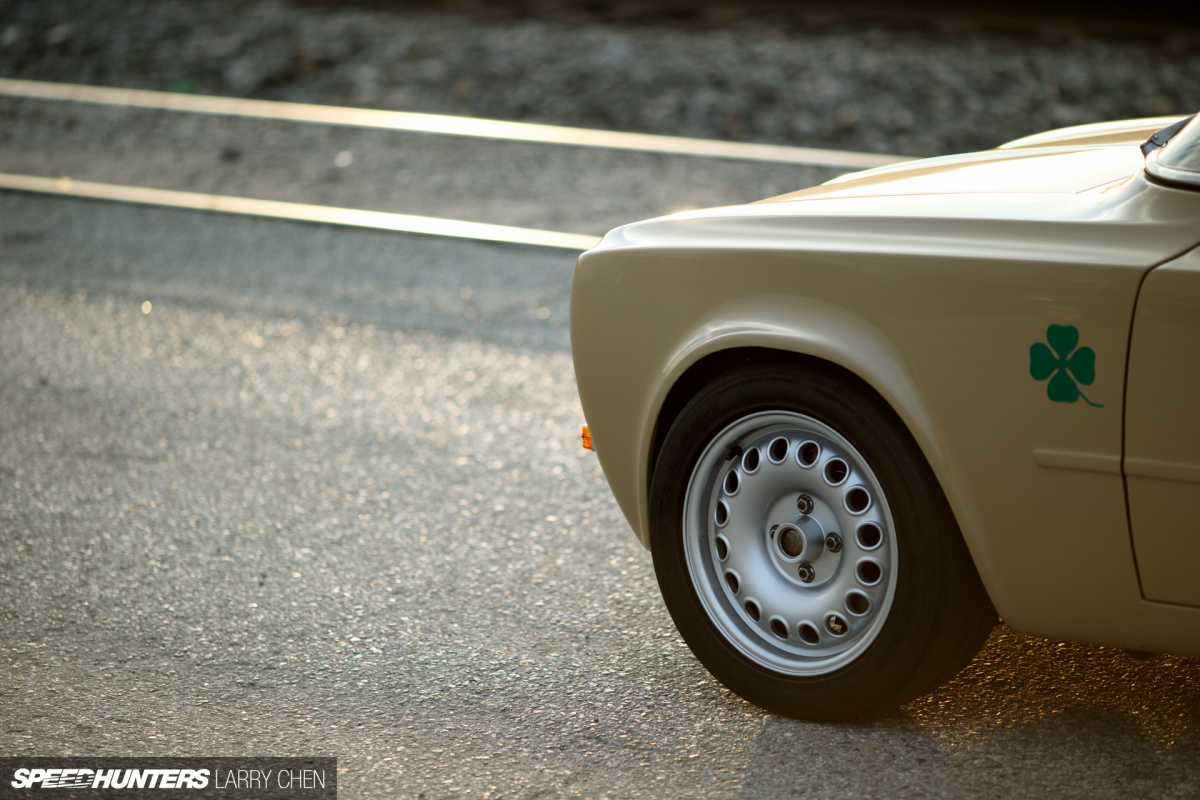 It includes 2.25-inch springs, a 25mm rear sway bar, lightened trailing arms, Koni Race dampers and other improvements to help make the Giulia stick like glue on the twisty mountain roads above Los Angeles.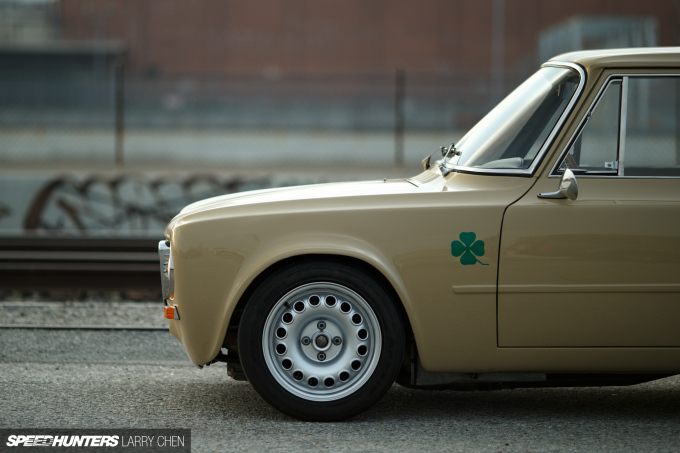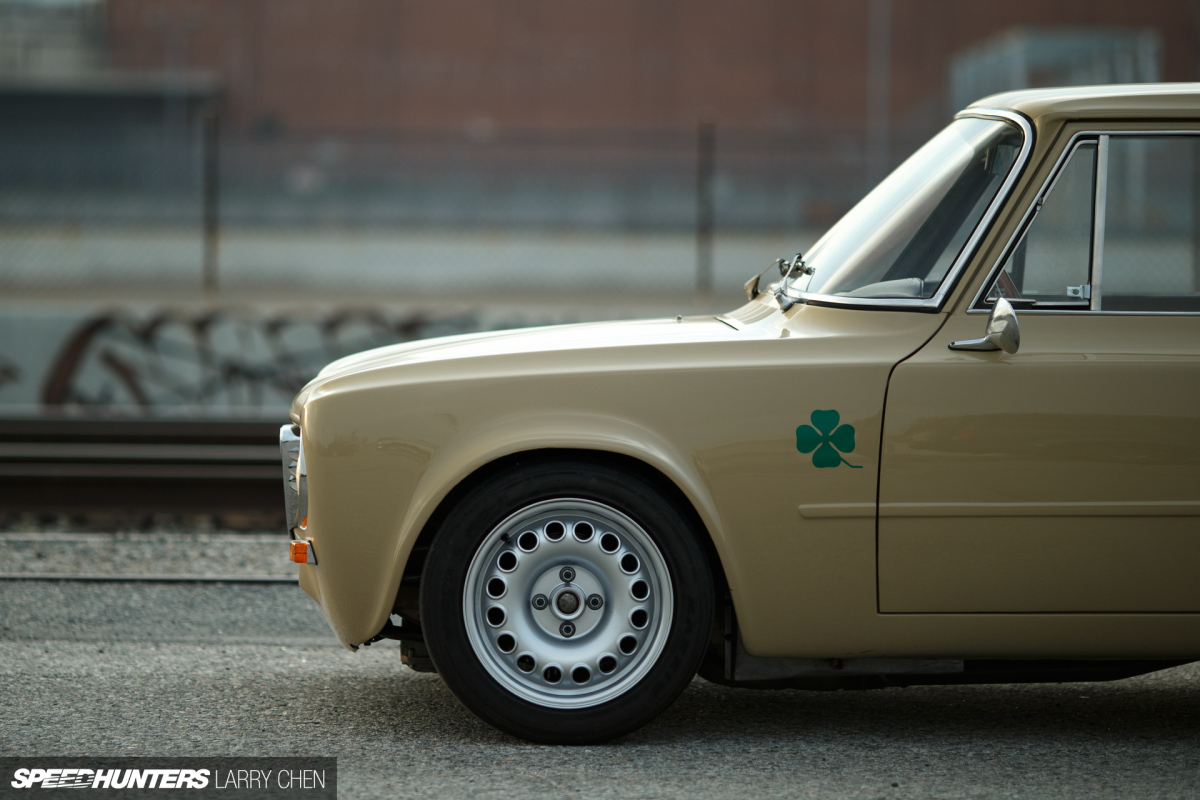 The 15×7-inch GTA Superleggera alloy wheels also come from the Alfaholics catalog and they give the little sedan a look that's both traditional and aggressive. The tires are sticky Maxxis RC-1s which measure 205/50R15 at each corner.
Italian Go Kart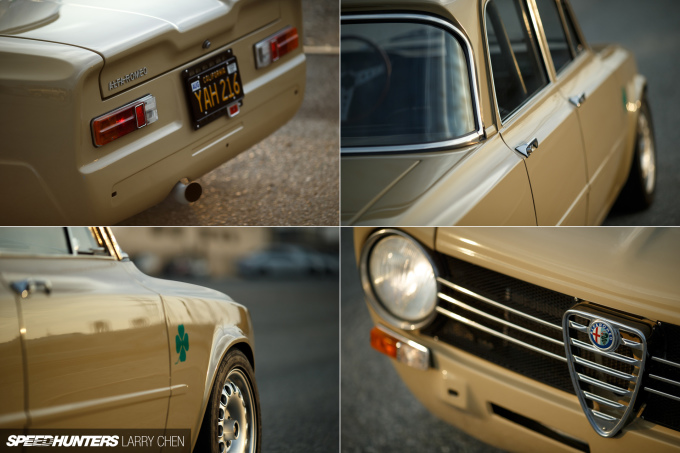 Subtle and tasteful is the name of the game when it comes to the Giulia's exterior. For the most part the body is original, exceptions being some trim removal and deleted marker lights.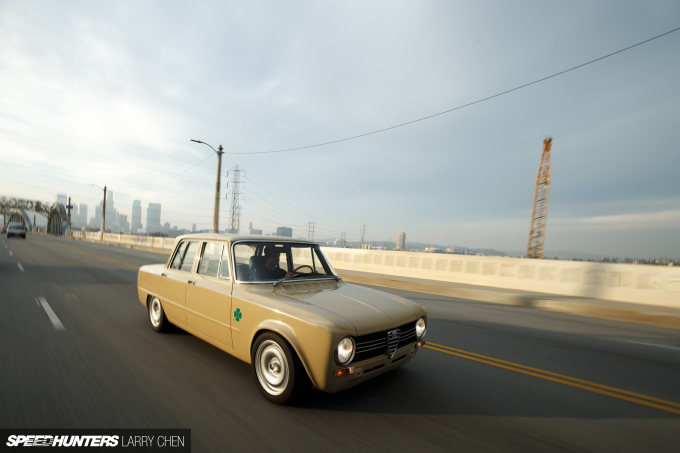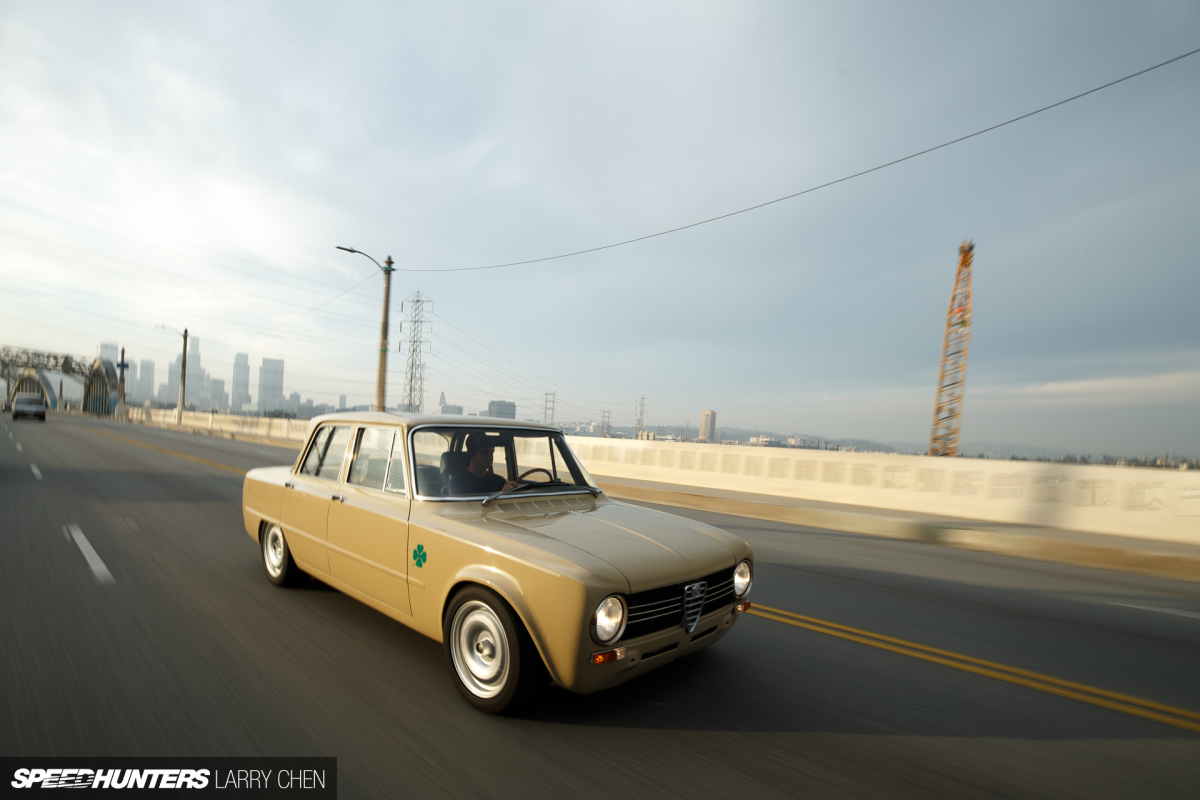 Dorian also removed the front and rear bumpers for that classic race car look, and then coated the body in beautiful hue which he calls 'DV Beige'. Red is likely the first color that comes to mind when you picture a vintage Alfa Romeo, but this understated tone just works beautifully.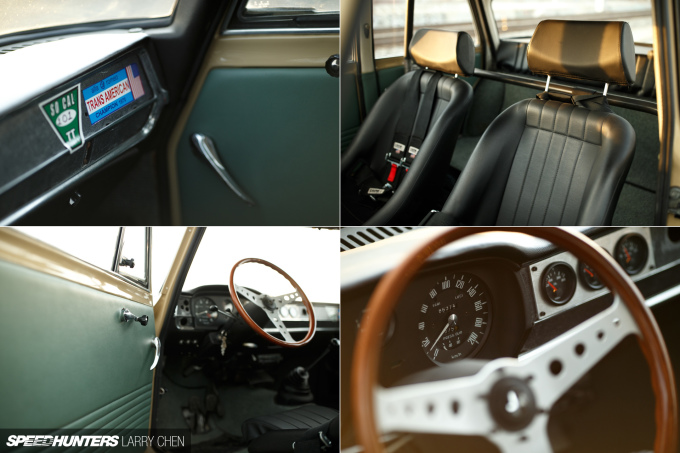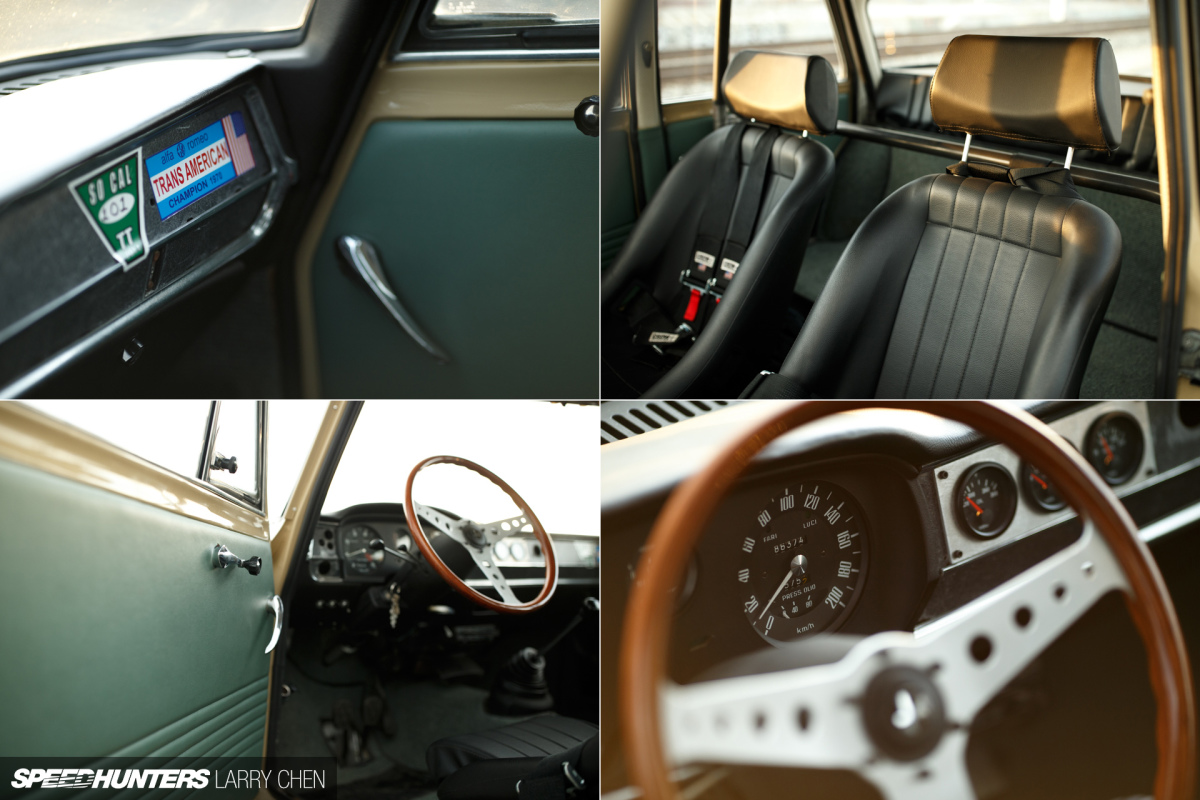 Inside the Giulia's cabin you'll find a TJ Russell chrome-moly roll bar setup and a pair of Cobra Classic racing seats mounted on rally-style brackets. A pair of Crow racing harnesses help keep the driver and passenger secure.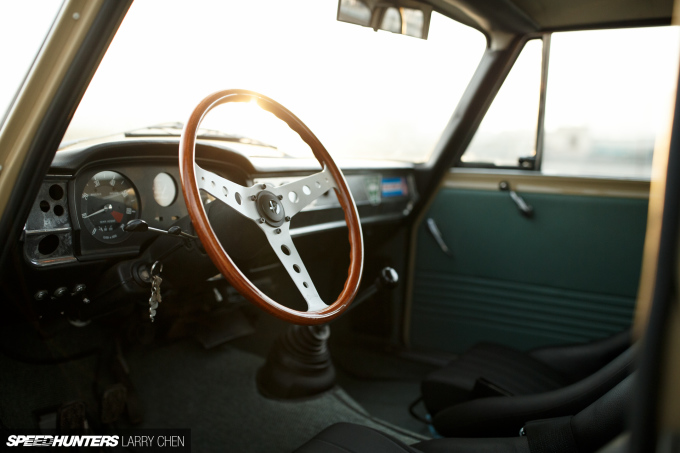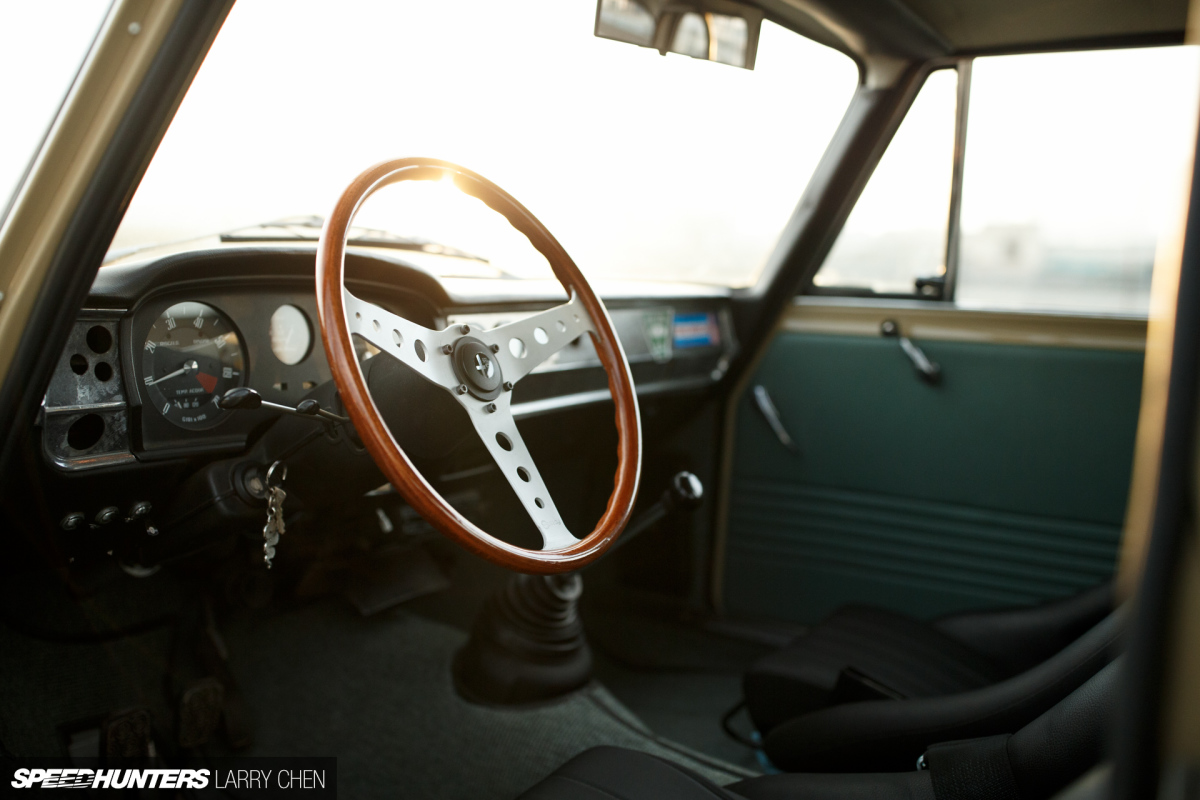 And aside from other little touches, including a cable-to-digital conversion for the instruments, the cockpit is all original. After all, why mess with something that's so stylish in the first place? I especially like the contrast between the green upholstery and the beige exterior, and of course the large wood-rimmed steering wheel.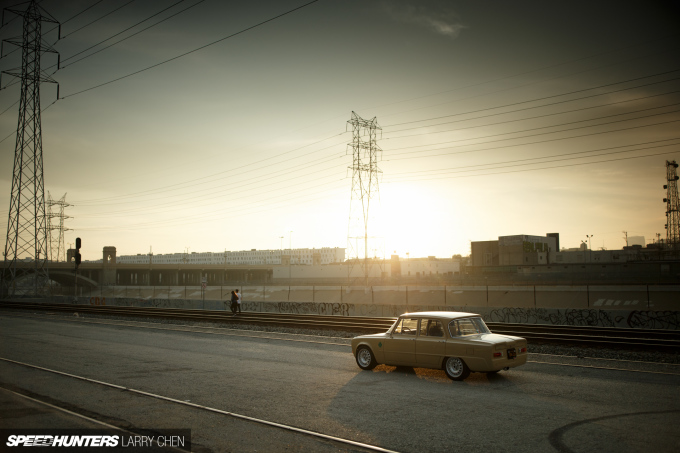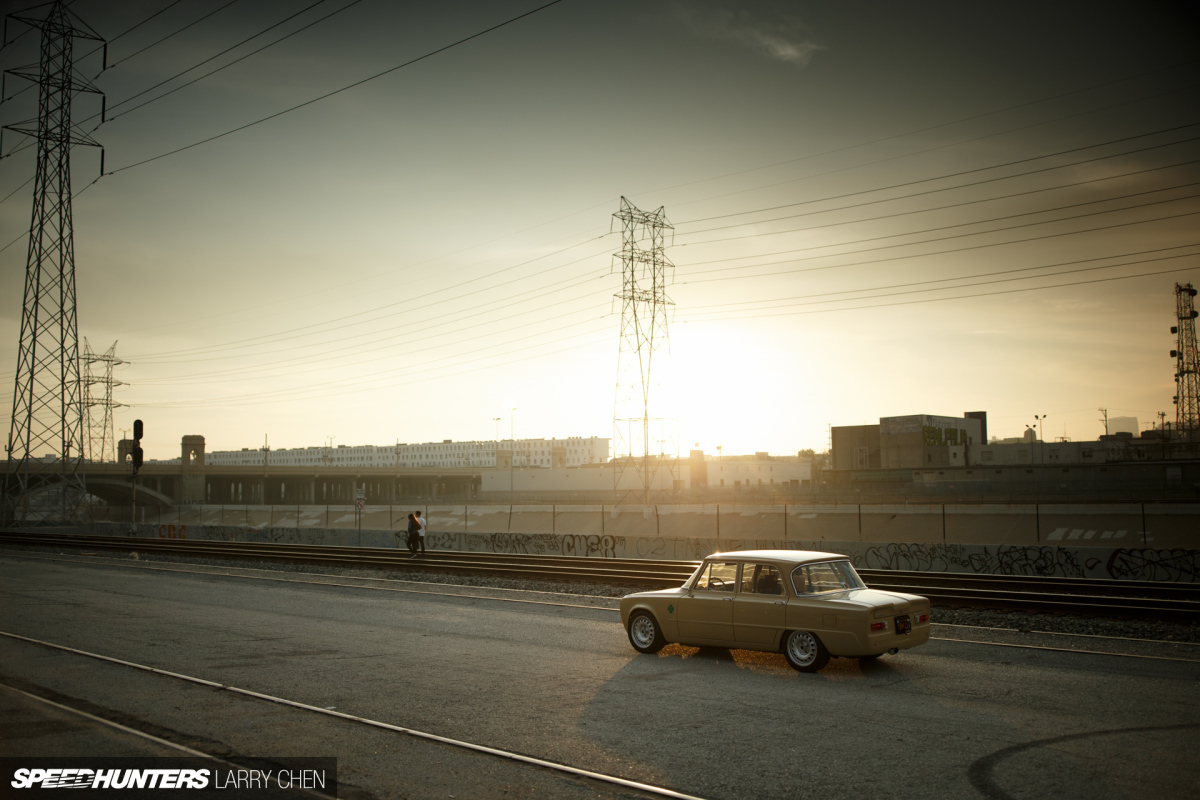 I've always felt that a great car is one that inspires you regardless of your brand preference, and I have to think Dorian's beautiful Giulia is one that makes fans of all who come in contact with it. There's an honest simplicity to it that anyone should be able to appreciate.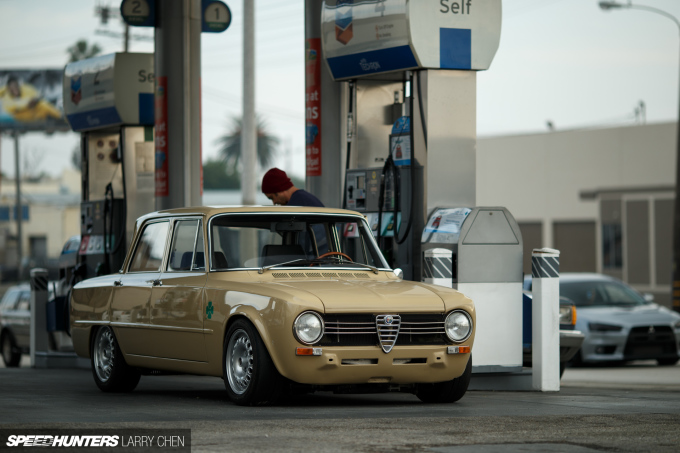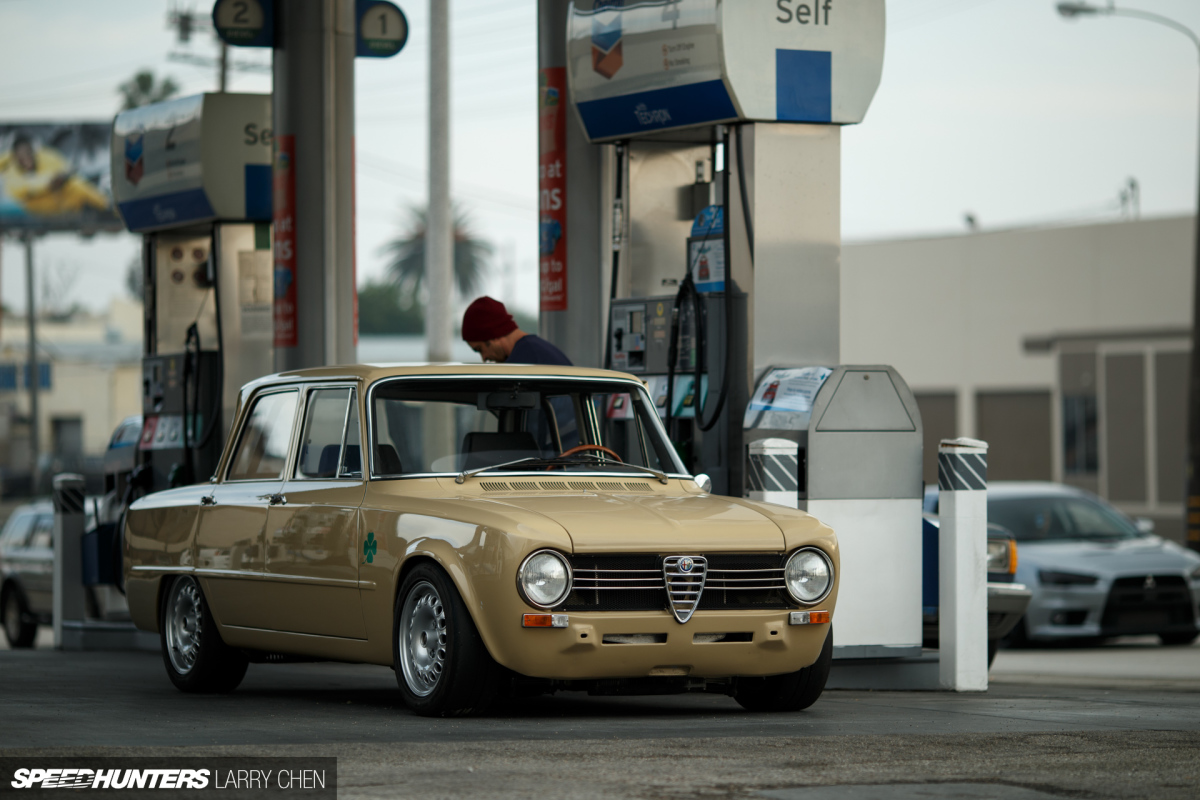 This is a car built for enjoyment above all else, and to us it's a perfect addition to the sea of interesting vehicles you'll find on the freeways and backroads of Los Angeles on any given day.
Viva Alfa!
Mike Garrett
Instagram: japanifornia_media
mike@speedhunters.com
Photos by Larry Chen
Instagram: larry_chen_foto
larry@speedhunters.com
More Alfa Romeo stories on Speedhunters
Cutting Room Floor